Nitrous Oxide During Labor
Updated by Rebecca Dekker, PhD, & Sara E. Ailshire, MA, PhD Candidate | June 27, 2023
Welcome!
Today's video is all about nitrous oxide during labor. As a reminder, here is our disclaimer and terms of use.
You'll learn:
How nitrous oxide during labor can provide pain relief
What studies have found about the safety and effectiveness of nitrous oxide during labor
The potential pros and cons of using nitrous oxide during labor
Resources & References
For Parents 
EBB videos/articles:

EBB Podcast:

EBB Podcasts: Birth Stories (5 birth stories with nitrous)

 
Other Resources: News Articles

 
References 
American College of Nurse-Midwives (ACOM). (2016). "Position Statement: Nitrous Oxide for Labor and Birth Analgesia." December 2016. Position Statement available here.

American College of Obstetricians and Gynecologists. (2019). "ACOG practice bulletin no. 209: obstetric analgesia and anesthesia." Obstetrics and Gynecology 133(3): e208-e225.

Click here.

 

American College of Obstetricians and Gynecologists. (2021). "Practice Advisory: Use of Nitrous Oxide in Labor and Possible Interaction with Systemic Opioids or Sedatives/Hypnotics. An update to ACOG Practice Bulletin no 209." July 2021. Practice Advisory available here.

Collado V., Nicolas E., Faulks D., et al. (2007). "A review of the safety of 50% nitrous oxide/oxygen in conscious sedation." Expert Opin Drug Saf 6: 559–571.

Click here.

 

 

Broughton, K., Clark, A. G., and Ray, A. P. (2020). "Nitrous oxide for labor analgesia: what we know to date." Ochsner Journal 20: 419-421.

Click here.

Free full text!

 

Collins, M. R., Starr, S. A., Bishop, J. T., et al. (2012). "Nitrous oxide for labor analgesia: expanding analgesic options for women in the United States." Rev Obstet Gynecol 5(3-4): e126-e131.

Click here.

Free full text!

 

Declercq, E. R., Belanoff, C., and Sakala, C. (2020). "Intrapartum care and experiences of women with midwives versus obstetricians in the

Listening to Mothers in California

survey." Journal of Midwifery and Women's Health 65(1): 45-55.

Click here.

Free full text!

 

D'Souza, R., Ashraf, R., Rowe, H., et al. (2021). "Pregnancy and COVID-19: pharmacologic considerations." Ultrasound in Obstetrics and Gynecology 57L 195-203.

Click here

.

Free full text!

Hellams, A., Sprague, T., Saldanha, C., et al. (2018). "Nitrous oxide for labor analgesia." JAAPA 31(1): 41-44.

Click here.

 

Klomp, T., van Poppel, M., Jones, L., et al. (2012). "Inhaled analgesia for pain management in labour." Cochrane Database of Systematic Reviews, 9: CD009351.

Click here.

 

Likis, F. E, Andrews, J. C, Collins, M. R, et al. (2014). "Nitrous oxide for the management of labor pain: A systematic review." Anesth Analg 118: 153–167.

Click here.

 

Ljungblad, U. W., Lindberg, M., Eklund, E. A., et al. (2022). "Nitrous oxide in labour predicted newborn screening total homocysteine and is a potential risk factor for infant vitamin B12 deficiency." Acta Paediatrica 111(12): 2315-2321.

Click here.

Free full text!

 

Ngai, F. and Xiao, X. (2021). "Perceptiosn of paternal involvement and labour pain management in Chinese couples during childbirth: A qualitative study." Women and Birth 34: 288-295.

Click here.

 

 

Nodine, P. M., Collins M. R., Wood, C. L., et al. (2020). "Nitrous oxide use during labor: satisfaction, adverse effects, and predictors of conversion to neuraxial analgesia." Journal of Midwifery and Women's Health 65(3):335-341.

Click here.

 

 

Onody, P., Gil, P., Hennequin, M. (2006). "Safety of inhalation of a 50% nitrous oxide/oxygen premix: A prospective survey of 35,828 administrations." Drug Saf 29(7): 633-640.

Click here.

 

 

Richardson, M. G., Lopez, B. M., Baysinger, C. L (2017). "Should nitrous oxide be used for laboring patients?" Anesthesiol Clin 35(1): 125-143.

Click here.

 

Richardson, M. G., Raymond B. L., Baysinger, C. L., et al. (2019). "A qualitative analysis of parturients' experiences using nitrous oxide for labor analgesia: It is not just about pain relief." Birth 46: 97-104.

Click here.

 

 

Ring, L. E., Martinez, R., Bernstein, K., et al. (2020). "What obstetricians should know about obstetric anesthesia during the COVID-19 pandemic." Seminars in Perinatology 44(7):151277.

Click Here

 

Rollins, M., Arendt, K., Carvalho, B. et al. (2020)."Nitrous oxide: ASA Committee on Obstetric Anesthesia Working Group. 2020." American Society of Anesthesiologists. Website accessed February 9, 2023.

Click here

.

Free full text!

 

Rooks J. P. (2007). "Nitrous oxide for pain in labor–why not in the United States?" Birth

34(1):3–5.

Click here.

Free full text!

 

Rosen M. A. (2002). "Nitrous oxide for relief of labor pain: a systematic review." American Journal of Obstetrics & Gynecology

186(5): S110–S126.

Click here.

 

Sanders, R. D, Weimann, J., Maze, M. (2008). "Biologic effects of nitrous oxide: a mechanistic and toxicologic review." Anesthesiology 109: 707–722.

Click here.

Free full text!

 

Sakala, C., Declercq, E. R., Turon, J. M., et al. (2018). "Listening to mothers in California: a population-based survey of women's childbearing experiences, full survey report."

Washington, D.C.: National Partnership for Women & Families. Report accessible here: https://www.chcf.org/collection/listening-to-mothers-in-california/

 

Starr S. A. and Baysinger C. L. (2013). "Inhaled nitrous oxide for labor analgesia." Anesthesiology Clinics 31(3):623–634.

Click here.

 

Vallejo, M. C. and Zakowski, M. I. (2019). "Pro-Con Debate: nitrous oxide for labor analgesia." Biomed Research International 2019: 1-12.

Click here

.

Free full text!

 

Wood, C., Arbet, J., Amura, C. R., et al. (2022). "Multicenter study evaluating nitrous oxide use for labor analgesia at high- and low-altitude institutions." Anesthesia and Analgesia 134(2): 294-302.

Click here.

 
View the transcript
Evidence on Nitrous Oxide during Labor
[Rebecca Dekker, PhD] Hi, everyone. On today's podcast, we're going to talk about the evidence on nitrous oxide for pain management during labor. Welcome to the Evidence Based Birth® podcast. My name is Rebecca Dekker, and I'm a nurse with my PhD and the founder of Evidence Based Birth®. Join me each week as we work together to get evidence based information into the hands of families and professionals around the world. As a reminder, this information is not medical advice. See EBbirth.com/disclaimer for more details.
Hi everyone, and welcome to today's episode of the Evidence Based Birth® podcast. Today, I'm so excited to bring some brand new evidence based information to you all, about nitrous oxide during labor. One quick announcement, in just a week and a half, we are opening our Evidence Based Birth® Pro membership for a free 30 day trial, so you can try out all our pro member resources for free for 30 days if you sign up between July 10 and July 17. The EBB Pro membership includes our PDF library of handouts, a library with all of our continuing education video courses, a private online community where you can ask me and the other researchers questions, have monthly trainings, and experience our new doula mentorship program. This summer is the perfect time to try out the pro membership at EBB and see if it's right for you. If you want to get an invitation to the free trial, just go to ebbirth.com, our homepage, and make sure you're on the newsletter so that you can get the notification when it goes out to everyone's inboxes on July 10.
Now, today's podcast episode is replacing EBB 15, which was one of the early episodes on our podcast back when we started the Evidence Based Birth® podcast in 2018, where we were covering the evidence on different pain management techniques, and we talked specifically about nitrous oxide. So today what I'm going to do is cover what is nitrous oxide, and how often is it used in labor and birth? What is the latest research on this procedure? What do the practice guidelines say about using nitrous oxide? What are the benefits and what are the risks, and what is the bottom line? Are you ready to get started? All right, let's go.
What is Nitrous Oxide?
Nitrous oxide gas is used as a pharmacologic or medical drug approach to pain management in labor. It's a mixture of nitrous oxide, N2O, sometimes called laughing gas, and oxygen. Nitrous oxide gas is considered a systemic analgesic. Analgesia refers to pain relief, and systemic means your whole body. It's also an inhalant, since the gas is breathed through a mask to provide pain relief to the entire body, without causing total loss of feeling, or loss of muscle movement. Nitrous oxide is commonly used for dental procedures and surgeries, but often in a higher dose as an anesthetic [Correction: Dental use of nitrous oxide is usually a 50/50 nitrous/oxygen mix, or sometimes 60/40, but its use is continuous with dental procedures, rather than intermittent use seen in labor.] We're going to be focusing on its use in labor.
How is Nitrous Oxide Provided during Labor?
Typically, it's provided through a single tank gas delivery system that delivers a standard 50/50 mixture of nitrous oxide and oxygen. The tasteless odorless gas is easily given through a mask that you hold over your nose and mouth. If you're using this during labor, you learn to time your inhales with contractions. You should start inhaling about 30 to 45 seconds before the start of a contraction for maximum pain relieving effect. In the United States, there's only one nitrous oxide gas delivery system that's been approved by the FDA that's called Nitronox. [Correction: Pro-Nox is also FDA-approved, so there are at least two nitrous oxide gas delivery systems approved by the FDA].
How Common is Nitrous Oxide in Labor?
Nitrous oxide has been used around the world for pain management in labor for more than 100 years, but it's still relatively uncommon in the United States. In other parts of the world, nitrous oxide is very common in labor. For example, it's used in about 40% of births in British Columbia and Canada, 50% of all births in Finland, Norway, England, Australia, and New Zealand, 60% of births in other parts of the United Kingdom, and 70% of births in Sweden, and it's also used in Hong Kong. Nitrous oxide used to be used more often in the United States in the 1970s for people in labor, but its use started declining as more and more people chose epidurals. However, there is a growing interest in United States hospitals and birth centers for offering nitrous oxide.
In an interview with NPR, Dr. Michelle Collins, a Professor and Director of Nurse Midwifery at Vanderbilt University explained that while in 2011, only two hospitals in the whole country were offering nitrous oxide, by 2019, there was an estimated 1000 hospitals and 300 birthing centers using nitrous oxide for labor. Another published estimate puts the availability of nitrous oxide at about 500 hospitals and birthing centers in the US. The University of California at San Francisco has had a nitrous oxide service for over 40 years, and other early adopters of nitrous oxide in its current format are Vanderbilt University in Tennessee, and the University of Washington in Washington State.
When we did a Google search of nitrous oxide birth + state, we were able to find it available in hospitals in at least 43 out of the 50 US states. The only states where we could not find any use at all was Delaware, Mississippi, North Dakota, Oklahoma, Wisconsin, West Virginia, and Wyoming. Although it's possible it could be used at a hospital there, we just could not find any evidence online. In California, a survey of 2,539 people who gave birth in the Listening to Mothers California study found that in 2016, 8% had used nitrous oxide during labor.
When they only looked at people who gave birth vaginally, 10.8% of them under the care of a midwife had used nitrous oxide, compared to 5.8% of those who were attended by an obstetrician.
There was a little blip in the research with COVID-19 during the height of the COVID-19 pandemic. There was a little bit of panic about using nitrous oxide in labor and delivery units, and some institutions stopped using nitrous oxide during that time. There were concerns about the ability to properly sanitize the nitrous oxide machine in between uses, and there were some concerns about the nitrous oxide delivery system causing COVID-19 particles to be aerosolized, putting everyone in the room of increased risk of contracting the virus, although there was never really any evidence to back that fear up. Hopefully nitrous oxide has started coming back in the places that temporarily stopped its use, but I don't know for sure if there are hospitals that maybe used to offer it before the pandemic but now stopped and never brought it back.
Previous Research on Nitrous Oxide
So before we get into the new research, I want to briefly remind you all of the preexisting research on nitrous oxide that we covered last time on this subject. There was a really important study published in 2007 by Colato et al, where they were looking at the evidence on nitrous oxide in general medical use. So they looked at more than 140 research studies where nitrous oxide was used for a variety of medical purposes, such as during surgery, invasive screenings and dental procedures, and they were primarily looking at the safety of the drug. They concluded that overall the drug of nitrous oxide is extremely safe in a variety of clinical contexts. While they did not look separately at nitrous oxide use in childbirth, they did find that serious bad health effects directly related to the gas occurred in about three out of every 10,000 individuals who were exposed to it. Using the best quality research, they found 27 cases of bad effects in 23 patients out of nearly 36,000 total administrations. Only nine of these events were considered to be directly caused by nitrous oxide.
The reported serious effects were one person lost consciousness briefly, two people had vomiting events. One person had a slowed heartbeat, one person had dizziness, one person had a headache, one person had a nightmare, one person had excessive sweating, and one person had drowsiness. But to us, these don't seem like serious bad effects. They are obviously uncomfortable and concerning, but there was no evidence that it could cause any kind of morbidity or mortality. Then we have a Cochrane Review published in 2012 by Klampf et al, where they were studying nitrous oxide's effects during labor. They included 26 randomized control trials with nearly 3000 participants who were randomly assigned to either receive nitrous oxide, or other types of inhaled analgesics, or placebo, or no treatment. Some of the studies compared nitrous oxide to another kind of inhalant called a fluorine derivative. Fluorine derivatives are not very common probably because they have an offensive smell described as fetid or garlic-like.
In the studies that compared nitrous oxide to fluorine derivatives people who used fluorine derivatives did have better pain relief than those who had nitrous oxide, and less nausea. So fluorine performed better than the nitrous oxide, but because of its offensive smell, it's not usually selected or used by hospitals today. When they compared nitrous oxide to placebo or no treatment, the nitrous oxide provided better pain management but resulted in more side effects such as nausea, vomiting, dizziness, or drowsiness. There were no differences in the newborn's APGAR scores, or the rate of cesarean, or forceps, or vacuum delivery, when they compared people receiving nitrous oxide versus those who had a placebo or no treatment. So basically that Cochrane Review found that nitrous oxide is better than placebo or no treatment at lessening pain, but it does have some side effects as nausea, vomiting, and dizziness.
There was another review on nitrous oxide published by Lycos et al in 2014, and they identified 58 studies on nitrous oxide during labor. Unfortunately, most of these studies, 46 of them, were rated of poor quality. Now, about half of the studies examined the effectiveness of nitrous oxide for labor pain relief, and they concluded that there is some poor quality evidence that nitrous oxide provides less effective pain relief than having an epidural. One interesting part of this review is that they tried to give actual numbers of how many people have nausea, dizziness, or drowsiness. 32 of the studies reported on these kinds of health effects, and when they looked only at the best quality studies, the authors estimate that nausea and vomiting happens about 13% of the time if you use nitrous oxide during labor. Dizziness might occur three to 5% of the time, drowsiness 4% of the time. Reduced awareness occurs about 18% of the time, and 5% of the people who use the mask felt a mask phobia.
29 out of the 58 studies reported on fetal or newborn health outcomes from exposure to nitrous oxide from their parent inhaling it during labor, and they found no difference in APGAR scores in the babies or rates of neonatal intensive care admissions.
Newer Research on Nitrous Oxide during Labor
So what has come out since we last covered this research in 2018? I found three studies, I think two of them are more important than the third, but I'll go over all three of them with you. There was an observational study published by Nodine et al in 2020, and it's from a dataset called the I-NOW study, spelled I-N-O-W. And in this analysis, they looked at 463 people who had nitrous oxide during childbirth. This was an ethnically diverse cohort, and most of them were having their first baby, 61%. 31% of those who had nitrous oxide only used nitrous oxide. They did not use any other medications for pain relief, while 69% converted to another form of pain relief.
Out of those 69% who converted to another type of pain relief, about 91% of them chose an epidural or spinal, and then some very small percentages of people chose injectable opioids or local anesthetics. The main reason for switching from a nitrous oxide to an epidural was for pain relief. That was 96% of participants who switched said they did so to have better pain relief. And you were more likely to convert from nitrous oxide to a stronger method of pain relief such as an epidural if your labor was being augmented with Pitocin or if it was being induced, and if you were still in really early labor when you started using the nitrous oxide.
Also, those who'd had a prior cesarean birth and were giving birth for the first time were more likely to convert from nitrous oxide to other methods. Now, when they looked at everybody who used nitrous oxide at some point during labor, their cesarean rate was lower than the institutional average, and some researchers think that the ability to move during labor while you're with nitrous oxide because you're not in bed with an epidural, that could contribute to a reduction in the cesarean rate. But we still don't have solid evidence on that yet.
But basically, this study was one of the first studies to examine why do people switch from nitrous to other forms of pain management? How many people switch, and what are some of the things that make it more likely that you'll need to move on from nitrous oxide to something more powerful? Now, the limitation is, this was only one medical center, so we can't necessarily generalize these findings to every hospital in the world, but I think it's interesting to see that out of everyone who picked nitrous oxide during labor, about one third of them only used nitrous oxide, and a little more than two thirds ended up using another form of pain relief. Now, a different kind of study was published by Richardson et al in 2019, and this was a qualitative study. A qualitative study is where you're looking typically at text or interviews, so you're trying to understand people's experiences through the words that they use to describe their experiences.
So this was a study of comments made by 264 birthing people who had given birth vaginally, and only used nitrous oxide for pain management during childbirth. These comments were not captured verbatim, but they were recorded by a healthcare provider. So the researchers could not ask follow up questions or get exact quotes, but they were able to come up with six key themes about what the experience was like using nitrous oxide.
The first theme was about the pain management effect, and the participants called it incomplete, partial, or temporary. So they said it did not remove their pain entirely, but they still felt a positive effect. Next, they talked about how there were other effects that were not related to pain management, but helped them cope with the pain during labor. So they said that it helped lower their anxiety, and helped them feel more relaxed. Third, they really liked how the nitrous oxide helped them stick with their birth plan, and a lot of them perceived nitrous oxide as being helpful in meeting their goals of avoiding an epidural or other types of medication.
Fourth, they talked a little bit about the interactions with the apparatus. Sometimes it felt difficult to use the machine. Others said they had difficulty getting the nitrous ready to go in a timely fashion or to get their mask on their face at the right time, and some felt that the delivery system was loud. Fifth, they talked about some of the side effects, the typical reported side effects of nitrous oxide that we've already covered, nausea, vomiting, dizziness, and drowsiness. And then sixth and finally, there were a lot of compliments and superlatives of people highlighting the importance of nitrous oxide to their labor.
In general, people just had really positive things, but non-specific comments. In general, most of them really liked using it and talked positively about nitrous oxide. So the authors concluded that satisfaction when you're talking about nitrous oxide and how satisfied you are with it is more complicated than most people might think. That pain management is not the only important thing when it comes to understanding how it might impact satisfaction with your birth experience.
Now finally, the third new study that we were able to find was one published in 2022 by Wood et al. This also came from the I-NOW study, and this study took a unique approach of trying to figure out if altitude impacts the effectiveness of nitrous oxide. That's because high altitude can impact the concentration of nitrous oxide, due to the partial pressure gas law. And what that means is as you rise in altitude, the partial pressure or the concentration of a gas declines. So this is the first research ever to see if where you live, if your altitude, has an impact on the effectiveness of nitrous oxide. One of their important findings was that people birthing at a high altitude reported having fewer side effects from the nitrous oxide, and the authors guessed that this could be because of the lower concentration of nitrous oxide, so you're less likely to have side effects.
However, people birthing at a high altitude did not switch to a different form of pain management any more frequently than those birthing at a low altitude. So it seemed to lessen the side effects if you were birthing with nitrous at a high altitude, but in general, it didn't lower the effectiveness enough that more people switched, so it seemed to still be helpful. So that is the new research on nitrous oxide. Now, I want to talk about the benefits and the risks, and all of our references will be in the blog posts that goes along with these show notes, but we pulled the benefits and risks from a variety of different studies. Now, some of the benefits are more like advantages, right? You have benefits, you also have advantages, you have risks, and you have disadvantages. Some things might not necessarily be risky, but they're just drawbacks.
Benefits of Nitrous Oxide during Labor
So when we look at the benefits or the pros, one of the main benefits of nitrous oxide is that it is access to an additional pain management option, especially for people who do not want or cannot have an epidural or a spinal. Nitrous oxide provides similar pain management to injectable opioids according to patient reports, but it's going to have fewer side effects than having an injectable opioid, both for you and your baby, and it does seem to work better than placebo, or no treatment. Despite reports that it's less effective compared to an epidural or a spinal, satisfaction with nitrous oxide appears to be similar to satisfaction if you have an epidural, and many people who had nitrous oxide during labor say they would choose it.
Again, nitrous oxide is very versatile and flexible. It can be used during all stages of labor, including immediately following the birth if needed. For example, if you have a perineal tear that's being repaired and you need some help with pain management or relaxation, the nitrous can be easily stopped or switched to an epidural if it's not working enough. It can also supplement an epidural if the epidural is not working well, or if the epidural is not available, if you have to wait a long time for anesthesia, or it's too close to the birth to start an epidural. Nitrous also starts working relatively quickly. With an epidural, sometimes you have to wait 15 to 30 minutes for the pain management effect to kick in, but with nitrous, it's going to work in less than a minute. That's faster, both in epidurals and IV opioids. It's also considered a less invasive option compared to epidurals, spinals, or injectable opioids. It does not require as much monitoring or restrictions on your mobility or routine interventions.
You don't need to have your bladder catheterized like you would often need that with an epidural. A lot of people also appreciate how nitrous gives you control over your pain management. So you choose when to inhale with the mask, and how long you inhale, to get the level of pain management that you want. Meanwhile, you get to keep your strength and freedom of movement, and it's not going to impact your pushing efforts or any other bodily functions. Nitrous oxide has a side effect of creating a sense of pleasure and relaxation that can help you cope with the sensations. It can also ease your anxiety by lowering your body's hormonal response to stress. And the focused breathing that you do into the mask helps with the central nervous system control method of pain relief, which means you're controlling your mind, and how your mind perceives pain by focusing your attention on something else. In this case, your breathing.
Also, for some people, it's important to experience the physical sensations of labor, and so you can still experience all of those feelings even with the nitrous oxide. It's simple, and does not require specialized expertise for someone to give it to you. It's less expensive, much less expensive, than an epidural, and although nitrous oxide crosses the placenta, it does not build up over time, and any gas would be quickly eliminated after the birth when the newborn is breathing. And then finally, we have not found any research showing bad health effects for birthing people or an increase in bad health outcomes for newborns.
Risks of Nitrous Oxide during Labor
So there seem to be a lot of benefits or advantages to nitrous oxide, but what are the risks or the cons? Well, one of the drawbacks is that pain management with nitrous oxide is going to be less effective and more variable than an epidural.
It's also going to require you to keep giving yourself repeated self doses, where you hold the mask to your face and inhale in order to maintain the effect. And some people don't want to be such active participants in their pain management, especially if they're exhausted or sleep-deprived. Some people may experience a sense of detachment where you're not really feeling present in your body. Others might feel drowsy or sedated, or feel claustrophobic or uncomfortable from the mask. And there is the potential to experience side effects such as dizziness, nausea, and vomiting.
Nitrous can be used with other forms of pain management, however, it is not recommended to combine nitrous with injectable opioids or sedatives because it may lead to deeper levels of sedation and increase the risk of your not breathing well enough. Researchers have also expressed concern that nitrous oxide can disrupt the function of your cells in both the birthing person and the newborn for several days, by preventing enzymes from processing amino acids, which are the building blocks of proteins. If you're going to Google this, it's called the inhibition of methionine synthase. The long-term impact of this is not understood, and the effect on DNA function may be influenced by diet, especially your level of B vitamins.
One study in Norway found that exposure to nitrous oxide during childbirth may reinforce the risk of B12 deficiency in infants, and they suggest evaluating birthing people for B12 deficiency before recommending nitrous oxide. Nitrous oxide is also an NMDA antagonist. That's a class of anesthetics that works by targeting the NMDA receptor, which is found on your neurons in your nervous system. Repeated multiple exposures to anesthetics in young children have been associated with learning disabilities and attention deficit disorders, and researchers have found that exposure to nitrous in combination with other inhaled anesthetics can result in cellular death in rat or mice models, and non-human primate brain cells.
But as I mentioned earlier, there are currently no documented effects of exposure to intermittent 50% nitrous oxide, 50% oxygen during labor causing neurological deficits in children. So although it's theoretically possible, we don't have research backing that up yet. Finally, nitrous oxide may pose workplace risks to healthcare workers who are in the room when it's being exhaled. Because 99% of the nitrous oxide when you exhale or breathe it out, is still in the air, it's recommended that care providers monitor their own exposure by wearing little meters that measure the dose they're receiving, or you might need equipment to capture the gas and ventilate the room. And then finally, it's important for the birthing person to exhale back into the mask. That helps keep the gas contained.
What's the Bottom Line?
So the bottom line after looking at all this research is that nitrous oxide appears to be safe for use during labor, and has a long track record of use for this purpose.
However, a lot of the studies that we do have are not the best quality. We need more research on potential long-term side effects, and future researchers need to make sure they're measuring effectiveness in terms of your ability to cope and satisfaction, rather than pain relief, because nitrous oxide tends to work more through making you relax and help you cope with the pain rather than taking the pain away. And this is confirmed by research showing that many people report very high satisfaction with their birth experience with nitrous oxide, despite having incomplete pain relief. A lot of people who receive nitrous oxide during labor find that it helps them manage their anxiety and to follow their birth plans. For some people that want to avoid an epidural, having less effective medications for pain management may be a reasonable trade-off for a less invasive approach to birth, because you'll have more control and more freedom of movement.
Nitrous oxide is available in many places around the world, and in the United States where I'm located, the availability is growing, but it's still comparatively less common than other forms of pain management, such as epidurals and spinals. You're probably more likely to have access to nitrous if you're birthing with a midwife or at a freestanding birth center, but there are more and more obstetricians and hospitals that are making nitrous oxide available.
Additional Resources on Nitrous Oxide
Before we go, I'm going to let you know about a few resources that are available (all links are available in the "References and Resources" box above this transcript).
The Association of Ontario Midwives has a really great tip sheet on nitrous oxide, and then here at EBB, we have actually featured five birth stories with nitrous oxide, and I'll link to those in the show notes, but those are episode 76, 147, 158, 163, and 202.
And I'm also going to put some links in the show notes to some contemporary news articles about the increasing use of nitrous in childbirth, why some reporters are talking about why they used laughing gas or nitrous oxide to ease their labor pain, and an interesting article from NPR about someone who got charged nearly $5,000 for using the laughing gas or nitrous oxide during childbirth.
Finally, we do have a two-page handout on this subject. This is a handout that a nurse midwife in my hometown requested that I make to help aid them in informed consent discussions. This handout is available in three places. It's available in our PDF library for EBB Pro members, it's available in the PDF library for everyone who takes the Evidence Based Birth® childbirth class, and it's in our new podcast listening guide as well. And we'll put the links in the show notes to access those resources if you're interested in the pro membership, the childbirth class, or the podcast listening guide.
Finally, I want to give a shout-out to Sara Ailshire, MA, PhD Candidate, who is our new research fellow at Evidence Based Birth®. And one of Sara's first tasks here at EBB was to put together all of this research so that we could record this podcast for you. So thank you so much to Sara for all your hard work gathering this research.
I hope you find the information in this podcast helpful. It's been really fascinating to see the growth and popularity of nitrous oxide in the U.S. over the past 11 years since I've been doing this work, and I think it's a really interesting tool that we can have in our toolkit for people who choose to use this option. Thanks again for joining me today, and I'll see you next week. Bye.
This podcast episode was brought to you by the book Babies Are Not Pizzas, They're Born, Not Delivered. Babies Are Not Pizzas is a memoir that tells the story of how I navigated a broken healthcare system and uncovered how I could still receive evidence based care. In this book, you'll learn about the history of childbirth and midwifery, the evidence on a variety of birth topics, and how we can prevent preventable trauma in childbirth. Babies Are Not Pizzas is available on Amazon as a Kindle, paperback, hardcover and audible book. Get your copy today, and make sure to email me after you read it to let me know your thoughts.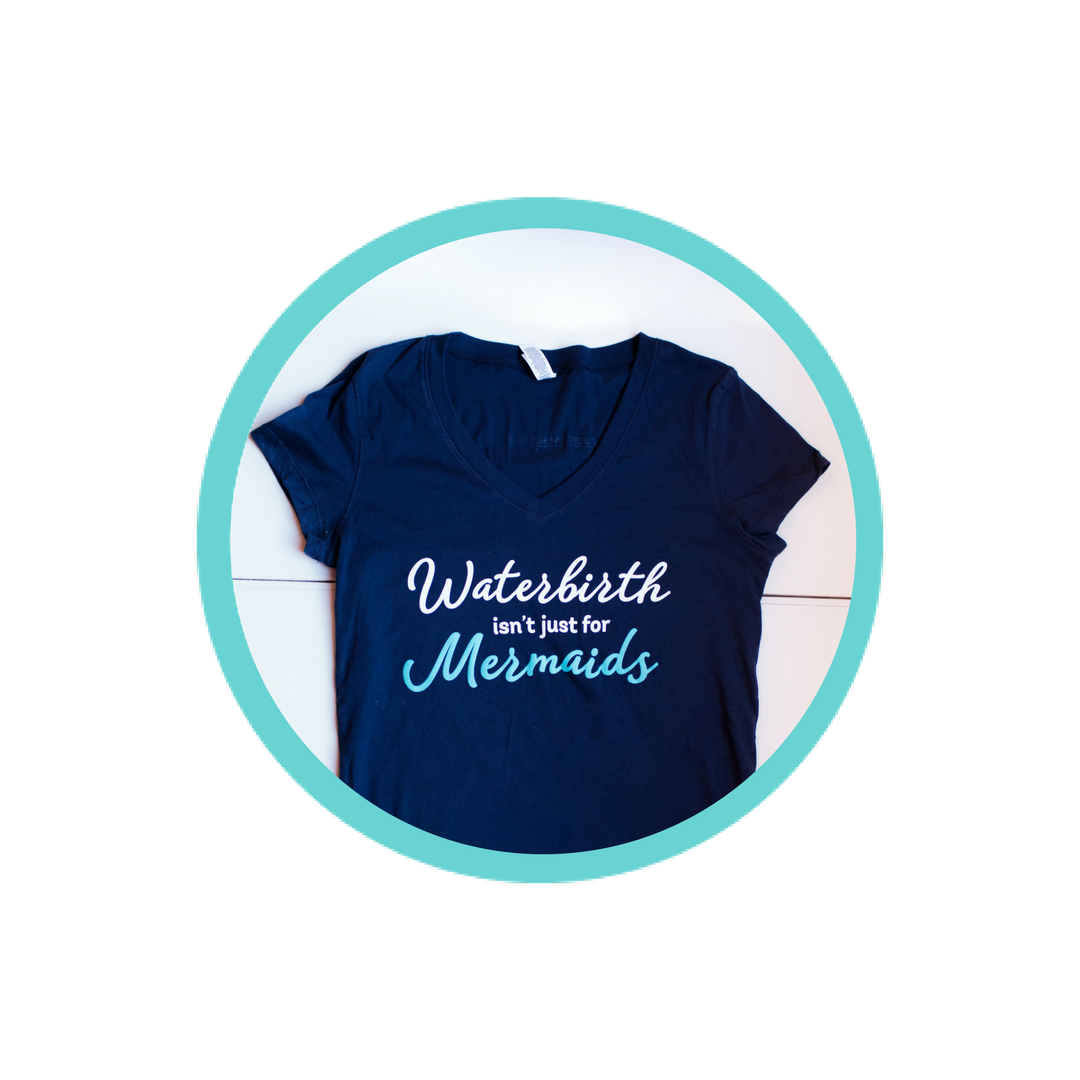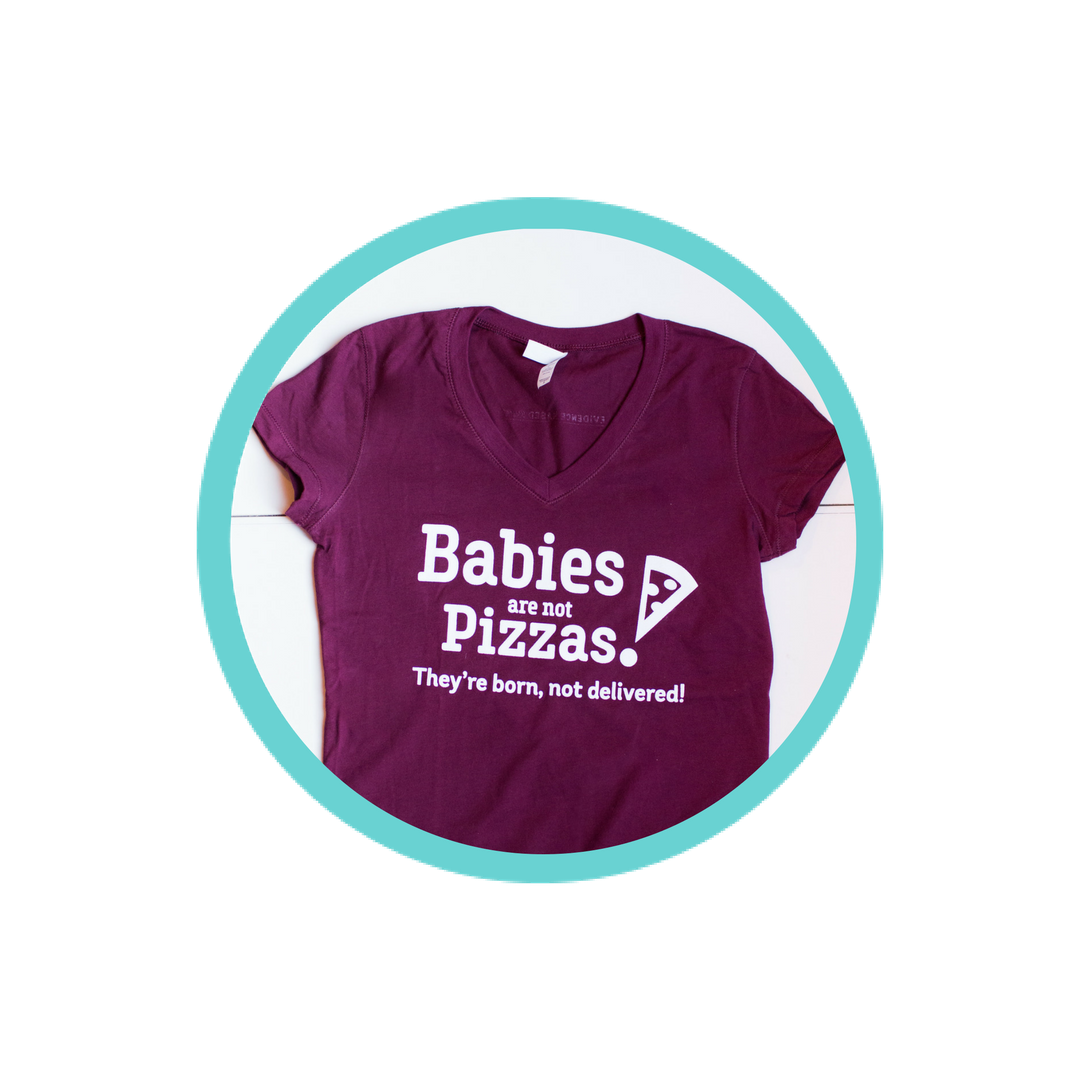 Stay empowered, read more :
Don't miss an episode! Subscribe to our podcast:  iTunes  |  Stitcher  |  Spotify In this episode, I'm joined by Hollis Wakefield, also known as The NICU Doula. Join us as we delve into a crucial topic: how to help NICU families find empowerment and healing during...