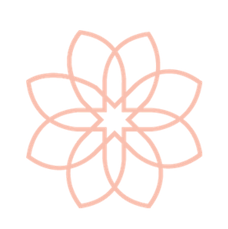 Help families in your
community get

evidence based care.
Become an evidence based Birth® Professional
How can you help families in your community get evidence based care?
Here's the deal: You and I both want evidence based care to be the "norm" for birthing families in our community. But on average, it takes 15 to 20 years for evidence to be put into practice. This situation is totally unacceptable! How can we speed up that gap so that families can get that care right here, right now?
Learn how to be a change agent in your community… and then also get the support you need right here in the Evidence Based Birth® professional membership.
Our members get immediate access to: 
Our flagship 6-week course on "How to help families get evidence based care"
Courses with up to 27 contact hours for nurses, physicians, doulas, CNMs, CMs, CPMs, and childbirth educators
Live monthly training sessions on hot topics in the field, offering contact hours
Community Lives in Circle on topics important to the birth community that are recorded for you to view at anytime
An exclusive library of printer-friendly PDFs to share with your clients
A supportive community for asking questions and sharing challenges, struggles, and success stories!
Access to the Research Team in our Circle Community Space
Priority customer support from our Team at EBB
An inter-professional community where we all come together
Our community is one-of-a-kind in the birth world, because it is made up of all kinds of professionals! We have nurses, midwives, certified midwives, doulas, childbirth educators, lactation consultants, advocates, obstetricians, and family physicians among our ranks. We are all here to support one another in the quest to get evidence based care into our communities.
27+ Hours of Cutting-Edge Continuing Education
Your membership comes with 8 formal courses (27 hours and counting) that have all been approved for nursing contact hours. Most doulas and childbirth educators are also able to claim nursing contact hours towards their continuing education.
Certified nurse midwives and certified midwives are able to claim continuing education units that are approved by the American Academy of Family Physicians (AAFP). The AAFP has reviewed our course collection, Evidence Based Perinatal Care (sessions marked with an * below), and deemed it acceptable for AAFP Prescribed Credit. Term of approval is from 01/01/2023 to 01/01/2024. Physicians should claim only the credit commensurate with the extent of their participation in the activity. The sessions marked* can also be used towards the NARM Midwifery Bridge Certificate.
These are the classes in our course directory– certificates for contact hours are included in your membership!
How to Help Families Get Evidence Based Care* (our flagship course; worth 8 nursing contact hours and 7 AAFP prescribed credits)
Due Dates and Advanced Maternal Age* (3 nursing contact hours and 3 AAFP prescribed credits)
Big Babies and Gestational Diabetes* (3 nursing contact hours and 3 AAFP prescribed credits)
Friedman's Curve and Failure to Progress* (2 nursing contact hours and 2 AAFP prescribed credits)
PROM, GBS, and Newborn Procedures* (3 nursing contact hours and 3 AAFP prescribed credits)
Overturning Hospital Bans on Eating during Labor and Waterbirth (3 nursing contact hours).
Vaginal Birth After Cesarean (1.5 nursing contact hours)
Building Your Birth Business (4 nursing contact hours)
AAFP Prescribed credit is accepted by the American Medical Association as equivalent to AMA PRA Category 1 credit(s)™ toward the AMA Physician's Recognition Award. When applying for the AMA PRA, Prescribed credit earned must be reported as Prescribed, not as Category 1.
 Live monthly training sessions with Rebecca and special guests
You can attend our live monthly training sessions on hot topics like horizontal violence in birth work, interpreting research on home birth, trauma-informed care, motivational interviewing, Cytotec induction, and more. Training sessions are always recorded so that if you can't make it live, you can watch the recorded session at your leisure. We have more than 25 recorded trainings in our library!
Recent and Upcoming Live Training Sessions:
Labor Induction Methods
Pain Management in Labor
Diagnosing Gestational Diabetes
Working with Millennials and Generation Z
Evidence on Pitocin® in the Third Stage of Labor
Comfort Measures for Labor
Access to all of the printer-friendly PDFs for our Articles
Evidence Based Birth® makes the most thorough educational PDFs in the birth world! While you are a member, you will have access to the entire library of our full-length Articles in printer-friendly PDFs, as well as all of the short versions ( one page handouts ). The entire bundle of PDFs, valued at $320, is no longer available to the public. For as long as you're a member, you get access to all of the PDFs (and continuing updates on the handouts) for free!
Professional Members also get:
Early access ("sneak peeks") to new Evidence Based Birth® articles before they are released to the public

Member discussion and Q & A with Rebecca about each of the course topics! 

Regular Lives in our Circle Community Space with a Q & A about podcasts and articles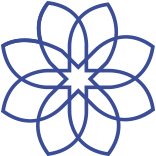 How will the Professional Membership enrich your practice?
SCHOLARSHIPS
Students – We are glad to offer partial scholarships available for nursing, midwifery, PhD, and medical students/residents.
Birth Workers of Color – As long as Black, Brown, and Indigenous parents and babies are dying at disparately high rates, I am committed to offering a membership for free or at a reduced fee (you choose what's right for you!) for birth professionals of color.
Scholarship by Eligible Countries – Reduced fees are available for birth professionals working in eligible countries. Proof of residency and work status in the country is required.
Disabilities – We are glad to offer partial scholarships available for people with disabilities. 
Organizational Membership
We offer group discounts for doula groups, midwifery practices, birth centers, and other organizations who want to purchase a membership in bulk or a practice-wide license. With an organizational membership, one person from the group is assigned to pay, but each member gets their own unique login and password.
Bulk memberships are purchased at the annual rate. Please email support@evidencebasedbirth.com to enroll your organization today!
REFUNDS
The Evidence Based Birth® professional membership is refundable by request within 48 hours of purchase. To request a refund and cancellation, please email info@evidencebasedbirth.com. After 48 hours, the terms of the purchased membership will stay in place for 12 months (if an annual membership was purchased) or for the remainder of the first month (if a monthly membership was purchased).
More than 3,000 birth professionals from around the world are Evidence Based Birth® members.
Evidence Based Birth® is a leader in the birth world for a reason. Everything we do is to fulfill our mission of getting evidence into the hands of communities, so that they can make informed decisions. Come be a part of the incredibly important and inspiring work we are doing!
Hear from one of our
Professional Members:

Sign Up For A Membership NOW & Get:
We are excited that you want to join the Evidence Based Birth® professional membership.
Start your journey today!
Based on scholarship applied for.