Become an evidence based Birth® Instructor
Have you ever wished you could…
Teach the EBB Childbirth Class and other EBB workshops online or in person? 
Help your clients get the kind of birth they want, without increasing friction in the birth room?
Improve relationships between nurses, doctors, midwives, doulas, childbirth educators, and chiropractors?
Become an influential change agent in your community, bringing evidence based care into reach for more families?
You're not alone in feeling like this.
I've talked with birth and health care professionals around the world who wish they could do something to make a bigger impact in their communities.
There is so much room for improvement in maternity care… so many families are still receiving care that is not in line with best evidence.
It's time we get together and do something about it!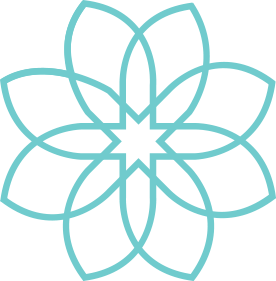 Do you want to take an EBB Pro or Parent Workshop?  
Are you looking for where you can take EBB Childbirth Class?
Find an EBB Event near you today!
Pricing and Scholarships for the EBB Instructor Program
The EBB Instructor program includes a 12-week Instructor training program, an initial 15-month license and complete curriculum to teach four EBB classes and workshops (including the complete EBB Childbirth Class), permission to call yourself an Evidence Based Birth® Instructor, a community space, and priority customer support from a full-time, dedicated Instructor Program Coordinator.
In 2021, we handed over the Instructor Program to our EBB Programs Team, who have had full leadership over it ever since. Thank you to Rikki, Chanté, Ali, and Jen for the tremendous care and thought you put into running a program that has since trained 300 new EBB Instructors and provided more than $80,000 in scholarships.
Meet your review committee! 
Chanté Perryman, CD, student Midwife
Jennifer Anderson, RN, CD
To learn more about pricing, accessibility, and scholarships, click on the tabs below:
Background, History, and Pricing
The EBB Instructor Program launched in 2015 because of birth workers asking us to provide a teaching curriculum for them to use with their clients. We began with an initial cohort of 11 pilot Instructors, and rapidly grew to 100+ Instructors. In 2021, our Team overhauled the EBB Instructor program with a new lens of anti-racism and financial accessibility. One of the results of this evaluation was that we decided to lower the cost of the enrollment fee for everyone by more than 50%.
Starting in 2021, the new enrollment fee for the EBB Instructor program is $599. This fee is substantially lower than most doula and childbirth educator trainings, which typically cost $900-$1,200 or more. We also lowered the annual renewal fees by 50%, to $199.  And we instituted a policy of 20% off the renewal fee for all Instructors who identify as birth workers of color and do not have a full scholarship.
This new model meant making hard decisions about our budget so that EBB can break even and continue to offer this program. We prioritize the compensation of our team members and curriculum, while keep other costs related to the administration low (such as for software and technology).
Instructor enrollment and renewal fees go primarily to fund the hard work of real people who are running what we believe is an excellent, accessible, and sustainable program.
Financial Investment
EBB Instructors who complete the training and choose to teach the EBB Childbirth Class typically report to us that they can recoup their initial investment (and turn a profit) with the first class they teach. In particular, many EBB Instructors make the EBB Childbirth Class a core feature of their birth services. The revenue that they earn from teaching EBB classes and workshops can help support themselves and/or their families. 
EBB advertises Instructors' classes for free on our EBB Event Calendar (driving many potential clients to Instructor registration pages and other services offered by each Instructor). EBB does not take a portion of any Instructors' ticket sales. We do charge an optional supply fee (at cost) if an Instructor chooses to order supplies from the EBB shop.  
We want EBB Instructors to be successful and empowered financially, and we know that a culture shift in birth will be strengthened by birth workers having financial resources from teaching EBB classes.
Why We Provide Scholarships
Even with lowered fees, we know that financial barriers still exist. Classism is real, and racism, colonialism, and other "isms" cause and exacerbate financial disparities.
Therefore, we have a commitment to providing as many full scholarships as possible to a) birth workers of color, b) disabled birth workers, and c) birth workers from countries that are categorized as low-income by the World Bank. When full scholarships run out, we have a policy of offering partial scholarships to every scholarship applicant who is eligible to become an Instructor. 
How our Application and Scholarship Process Works
The EBB Instructor enrollment and scholarship decisions are made by paid members of the Evidence Based Birth® Programs Team—the majority of whom are from marginalized communities and have a breadth of experiences. Our Programs Team has full authority to administer the Instructor program, make scholarship and admission decisions, and care for EBB Instructors and applicants.
The application fee for regular applicants is $50. The application fee for scholarship candidates is $20. Sometimes we have people that donate to cover the costs of the application fees. If the application fee is a hardship, please reach out for availability. 
Application fees helps cover the cost of our team members' time, including:
The EBB Programs Team reaches out multiple times to see if Instructor applicants need help with their applications, and provides 1:1 assistance as needed or if accommodations are requested.
The Team reviews the hundreds of Instructor applications submitted to EBB, including dozens of scholarship applications.
Each application is personally reviewed by at least two Team members, and many applications are reviewed by three or four Team members.
The Programs Team meets many times throughout the course of application month to discuss the applications coming in.
In 2023, we had a record number of 62 people apply for full scholarships, and we had the funds to provide 8 full scholarships (2 more than we initially expected to be able to provide). We provided partial scholarships of 20% off the enrollment fee to everyone who met the eligibility criteria but was not awarded a full scholarship.
We also work with potential Instructors on a case-by-case basis if assistance is needed with timing of payments, community funding, deferral until a better time, or working with the applicant's employer (if they have one) to request that they fund the enrollment fee. Our Instructor Program Coordinator is always available if a potential Instructor needs any support.
How to Provide Feedback on our Scholarship Process
EBB is a small business run by humans doing our best with the resources we have—balancing both sustainability and a bold vision. We are currently evaluating what changes we will make in the scholarship process for 2024. Anyone who has feedback or suggestions can reach out to us via email at info@evidencebasedbirth.com and we will take your input into consideration! 
We also invite organizations or individuals who would like to fund the enrollment fee of individual Instructors to reach out to us, so that we can match them with individual Instructors who have indicated a need for mutual aid.  
Resources for Instructors:
A comprehensive 12-week training program with contact hours
All curriculum materials you need to teach EBB content (including the complete EBB Childbirth Class!)
A private community with other EBB Instructors from around the world
License to use the EBB logo and "Evidence Based Birth® Instructor" title when promoting your EBB classes and workshops
Promote your services on the Evidence Based Birth® events calendar, and help your perfect clients find you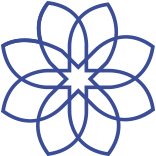 Who is eligible to become an Instructor?
Are you a birth worker with at least one year of experience?
Do you have experience and/or education in social justice?
 Do you believe in the mission of Evidence Based Birth®? 
Do you have a passion for teaching to close the evidence-practice gap?
If you answered "yes!" to those above questions, we can't wait to see you apply !
Make sure you're on our wait list to be notified when we re-open applications in 2024!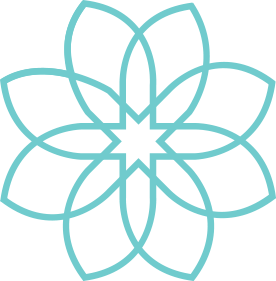 Looking to bring an EBB Event to your area?
Find an Instructor near you!