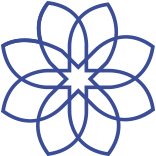 Make a bigger impact on evidence based care in your community!
Become an evidence based Birth® Instructor
An important announcement about the EBB Instructor Program
The EBB Instructor Program is a critical component of Evidence Based Birth®'s mission to get the most recent evidence into the hands of families and communities. We opened up the Instructor Program in 2015 to an enthusiastic response! Our program has grown to 250 EBB Instructors around the globe. The original intent of the Instructor program was for each Instructor to focus on teaching locally in their own communities. However, with the COVID-19 pandemic, we found that we needed to move to an entirely virtual format. Given our experience with online teaching and online curriculum, we were able to quickly assist our Instructors into moving their classes online. We are excited that through this shift we have been able to connect more and more families with the excellent virtual instruction of our EBB Instructors. At this time, I have decided to pause new enrollments into the Instructor Program until the fall of 2021. This pause is needed for several reasons.
First, our team needs a period of rest. We have been working nonstop to support our existing Instructors and their transition to online teaching, all while continuing to support our own families and our own health amidst this global crisis. Enrolling new people into the Instructor program, while extremely rewarding, takes an intense amount of effort from our team, and we've chosen to pause partially for this reason.
Second, we will be narrowing focus on how we can best support our existing Instructors through the pandemic. We will be taking the down-time from pausing enrollments and investing it into making improvements and changes to the EBB Instructor program.
Third, we believe that we need to shift our focus to illuminating and supporting areas that suffer from social injustice in maternity care. We are taking some time to do research and educate ourselves through that lens before re-opening enrollment in the EBB Instructor program. When we do re-open, the enrollment and participation criteria may look quite a bit different than what people have seen in the past. 
We thank you for the interest in our Instructor Program and you can add yourself to the waitlist by filling out the form below to hear more about enrollment in the future.
Rebecca Dekker, PhD, RN
Founder of Evidence Based Birth®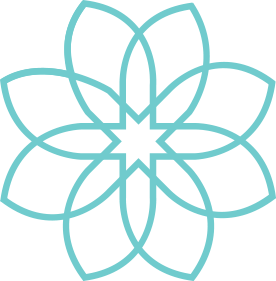 Do you want to take an EBB Pro or Parent Workshop?  
Are you looking for where you can take EBB Childbirth Class?
Find an EBB Event near you today!
Instructors Around the World
Katherine in
Ramstein
Germany
Veera in
Helsinki
Finland
Wanda in
Nova Scotia
Canada
Looking to bring an EBB Event to your area?
Find an Instructor near you! 
Applications will open in the Fall of 2021.  
Stay tuned for the updated eligibility criteria, new program guidelines, and available resources.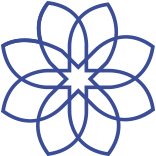 Who is eligible to become an Instructor?
We'll keep you posted as to the changes in those eligibility criteria prior to the fall of 2021 (on this web page), so that you can prepare for the fall application process.