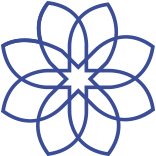 Make a bigger impact on evidence based care in your community!
Become an evidence based Birth® Instructor
Have you ever wished you could…
Help your clients get the kind of birth they want, without increasing friction in the birth room?
Improve relationships between nurses, doctors, midwives, doulas, childbirth educators, and chiropractors?
Become an influential change agent in your community, bringing evidence based care into reach for more families?
You're not alone in feeling like this.
I've talked with birth and health care professionals around the world who wish they could do something to make a bigger impact in their communities.
There is so much room for improvement in maternity care… so many families are still receiving care that is not in line with best evidence.
It's time we get together and do something about it!
Introducing the Evidence Based Birth® Instructor Program
We established the Evidence Based Birth® Instructor program in 2015 to give experienced childbirth educators, doulas, nurses, midwives, and physicians the tools they need to bring positive change to their community.
We have built up a growing network of professionals who have been hand-picked and specially trained in evidence based care by our team. After completion of their training program, Instructors are equipped to teach official Evidence Based Birth® continuing education classes in their communities, as well as teach Savvy Birth workshops for pregnant families.
Resources for your Clients:
Savvy Birth 101 Curriculum
Partial Childbirth Educator Curriculum
Evidence Based Birth® "Savvy Prenatal Visits" for your Clients!
Resources for Teaching other Professionals:
Resources for You:
A comprehensive 8-week training program with contact hours

All curriculum materials to teach the resources listed above

A private community with other EBB Instructors from across the world

Professional graphics, logos, and copywriting to use in your marketing

Complimentary access to the Evidence Based Birth® Professional Membership

Promote your services on the Evidence Based Birth® Instructor Directory and help your perfect clients find you
VIP Option (extra fee) includes:
Monthly coaching calls with Rebecca

Access to private mastermind group in community forums

Live or recorded 20-minute Q & A Skype session with Rebecca at one of your workshops, seminars, or classes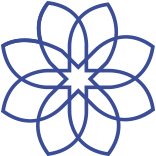 Who is eligible to become an Instructor?
You can apply if you are a licensed nurse, midwife, chiropractor, physician, or an licensed accupunturist or if you hold current certification as either a childbirth educator or doula. Professionals should have at least one year of experience (if not more), as well references who can speak to your teaching skills, professionalism, reputation, and dedication to evidence based care.
How do I apply?  
Stay tuned!  More information to come. 
What is the cost of the program?
 The enrollment fee is $997. This includes all the training, curriculum, the right to teach and sell tickets to classes and workshops, contact hour certificates to offer to professionals who attend your live classes, and all the other benefits listed above. You pay this fee in one lump sum or in three monthly payment installments of $333. 
* New this year *  The PLUS option for new Instructors. With the PLUS option you receive all the above benefits of becoming an Instructor PLUS access to The Birth Business Teacher's, Birth Pro Guide to Business class.  Get your business up and running smoothly with Dan Dekker's, MBA, tried and true expert advice how to grow and sustain your business. The enrollment fee for this option is $1,197 with payment plan options available.
 If you choose the VIP option you get everything in the PLUS option as well as monthly coaching calls with Rebecca and the other EBB VIP Instructors, a 20 minute Zoom session with Rebecca LIVE at one of your EBB events, 50% off the EBB Childbirth Class training,  a special Mastermind forum and Facebook group so you can stay connected with other VIP Instructors in between coaching calls, and a built in accountability network to help you achieve your goals and succeed!  Our VIP EBB Instructors are incredibly engaged in the program and we love working closely with them!  You are welcome to join us for everything the PLUS plan offers as well as this extra coaching access AND 50% your choice of the Evidence Based Birth® Childbirth Class training!  .The enrollment fee is $1,497 (payment plans are available).
Scholarship Opportunities
Each cycle we provide 6 full scholarships to professionals who meet the criteria already listed above, plus meet one of the following additional criteria:
You are a person of color and primarily serve families of color (2 full scholarships available)
You are a professional who works primarily with a non-profit or charitable organization that serves birthing families (2 full scholarships available)
You are a professional who works in a low-income country and primarily serves low-income families in that country (2 full scholarships available)

 
There is a scholarship application fee of $20 which covers our time in reviewing the scholarship applications and ensures that you are committed to being fully engaged as an Instructor.
We also offering a limited number of partial scholarship applications for exceptional candidates who fit the scholarship criteria when the scholarship spots have been filled.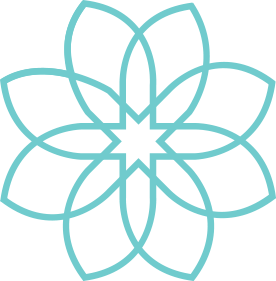 Is there an annual renewal fee?
You can renew your Instructor status each year for $427. Any required renewal training will be provided at no cost to you. Also, once you become an Instructor, you will be locked into your renewal rate, with no price increases.
Hear from one of our Instructors…
"As a childbirth educator and doula, I know the importance of evidence-based care. However, the majority of families who are birthing in my area do not. Being able to offer Savvy Birth Workshops to my community has been amazing — moms (and dads!) have really had their eyes opened to what "evidence-based care" actually looks like, as well as the multitude of options out there for their birth. I've had parents come to me afterwards to let me know how much more at ease they felt knowing that they are not powerless and have the ultimate say in their care."
Check out Cori's immediate reaction when she saw the amazing renewal training she was provided for the upcoming year…
Be part of the movement!
From America to Japan, Canada to Finland, our global team of Instructors is committed to creatng a world where…
every pregnant person receives the highest standard, most respectful and empowering childbirth care.
We're here to change the world, one community at a time!
Katherine in
Ramstein
Germany
Veera in
Helsinki
Finland
Wanda in
Nova Scotia
Canada