Find an Evidence Based Birth® Class or Workshop!
Click on the button below that best represents what you are looking for!
I'm a Birth Professional!
Stay empowered, learn more :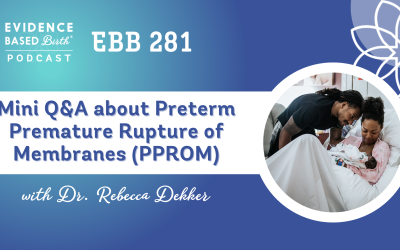 Don't miss an episode! Subscribe to our podcast:  iTunes  |  Stitcher  |  Spotify On this episode of the EBB Podcast, we bring you a mini episode on the research on Preterm Premature Rupture of Membranes. We are excited to share this episode as an extension of the...
We ask: What are the potential benefits and risks of Pitocin® during the third stage? What is the evidence for expectant versus active or mixed management?
Here we discuss the evidence on inducing for due dates! What are the Pros/Cons of induction when you are approaching or passing your estimated due date?