On today's podcast, we're going to talk with team members of Evidence Based Birth®, about a wrap up of this past year and what our goals are for next year. 
 We talk about our favorite team projects for 2021 such as past podcast episodes, our creative growth as a team, and the recent EBB Instructor retreat. We also talk about our future goals for EBB and what we look forward to in the future of Team EBB. 
Content warning: We mention COVID, birth trauma, postpartum, obstetric abuse, and obstetric violence. 
Resources
Listen to EBB 175 – Evidence on Midwives here.
Listen to EBB 177 – Dimitri and Mera here.
Listen to EBB 179 – Trish and Mimi Ang here.
Listen to EBB 180 – Trauma-Informed Care and Consent with Feminist Midwife, Stephanie Tillman here.
Listen to EBB 187 – Advocacy for Postpartum Medicaid Extension Coverage with Dr. Monica McLemore and Dr. Jamila K. Taylor here.
Listen to EBB 189 – Why Black Lactation Matters and the Importance of Black Breastfeeding Week with IBCLC, Janiya Mitnaul Williams here.
Listen to EBB 199 – Writing about Racism's Effects on Pregnancy and Birth Outcomes with EBB Research Associate, Ihotu Ali here.
Listen to EBB 200 – Taking a Stand Against White Supremacy and Creating Solidarity in Birth Work with EBB Founder, Dr. Rebecca Dekker here.
Listen to EBB 201 – Bridging the Gap Between Evidence and Human Rights with Perinatal Nurse and Nurse Educator, Paula Richards here.
Listen to EBB 202 – A Fast First-Time Birth Experience with EBB Childbirth Class Graduate, Haley Grachico here.
Transcript
Rebecca Dekker:
Hi, everyone. On today's podcast, we're going to talk with team members of Evidence Based Birth®, about a wrap up of this past year (2021) and what our goals are for next year. 
Welcome to the Evidence Based Birth® podcast. My name is Rebecca Dekker and I'm a nurse with my PhD. I'm the founder of Evidence Based Birth®. Join me each week as we work together to get evidence based information into the hands of families and professionals around the world. As a reminder, this information is not medical advice. See ebbirth.com/disclaimer, for more details. 
Hi everyone and welcome to today's episode of the Evidence Based Birth® podcast. My name is Rebecca Dekker, pronouns she, her and I will be your host or a co-host of today's episode.
Iya Mystique Faodugun:
And my name is Iya Mystique Faodugun, pronouns they, she and I will also be your co-host for this podcast as well.
Rebecca Dekker:
So today we are so excited to welcome some members of team EBB to talk about what we've been doing over the past year, our favorite projects and what we're looking forward to next year and what you all can anticipate from Evidence Based Birth® next year. Before we get started with diving into interviewing team EBB, I wanted to let you know that if there are any detailed content or trigger warnings, we'll post them in the description or show notes that go along with this episode. And now I'd like to welcome our team members. You already know myself and Iya Mystique. We also have Cat LaPlante, Erin Wilson and Ali Buchanan here joining us today. So, welcome.
Cat LaPlante:
Hi everybody.
Erin Wilson:
Hello.
 Ali Buchanan: Hey!
Iya Mystique Faodugun:
Hey. So if you guys would love, I would like for you to introduce your lovely selves and tell everyone who you are, what you do, all the hats that you wear. I'm wearing a hat as well. So, just whoever goes first and just state who you are, whenever you're talking.
Erin Wilson:
All right, I'll go. My name's Erin Wilson. My pronouns are she, her. I'm a clinical researcher, turned birth doula and childbirth educator. And so around here, I work on a lot of editing and writing. I've been doing lots of things with the COVID newsletters and the handout this year. And the other hat I wear right now is teaching childbirth education. Well, what else am I supposed to say? Oh, I moved a couple years ago to the mountains of Colorado. So I'm living the rural life and getting to work from home and doing all these things that we're excited about here at team EBB. So it's been a good year.
Cat LaPlante:
I'll go next. Hi everyone. I am Cat. She, her. And I can talk more about that when we're talking about what we're looking forward to in 2022.
At home, I recently moved to the mountain-ish area of Pennsylvania. It's beautiful here. I have five kids. As Erin says, it's very exciting to get to work from home. We were doing this before it became a thing. So it's been awesome to be supported in that role through EBB and just happy to be here to talk about what happened in 2021. And we're looking forward to it in 2022.
Ali Buchanan:
All right guys, hi everybody. Ali Buchanan. Pronouns she, her. I started out at EBB and as executive assistant for Rebecca and she tapped me to step into a leadership role and so grateful for that. So now I am the operations coordinator and content team manager. So you've probably seen my face as well as Iya Mystique's on Instagram and our TikTok. So go follow there. Let's see what I do outside. This year I became an Evidence Based Birth® instructor, doula, full spectrum, postpartum. Postpartum's my jam. And I'm in Portland, Oregon, and mom of two boys, wife, and just really excited to be here with everybody today. So that's a little bit about me.
Rebecca Dekker:
We welcome you all. And I wanted to thank you for coming on to represent team EBB. Mystique do you want to get us started with our first question?
Iya Mystique Faodugun:
Yes. So again, welcome everybody. This is very exciting that we are just gathered here today to just talk about what's been going on from early 2021 to now. So I want to just jump right in because we have a lot of podcasts. That's what we do. That's our thing. Okay? And I love all the content that we're creating and we're getting creative. We're being better represented. All this great stuff we're reaching a lot of voices that many haven't had the chance to do. And I will say I'm being biased. We are setting trends by covering as much as we can, especially in birth work. So I want to open up the question to everyone to say, what was maybe your favorite podcast of 2021? Anybody can jump in.
Cat LaPlante:
Okay. So this is Cat. I'm going to share my favorite episode that I actually re-listened to. It was in my mind, I couldn't remember the actual number of the episode. So I found it and I re-listened to it this morning. So it was really fresh into my head and why it was one of my favorites, so I won't say it was like… I don't have an absolute favorite because they're all so great and diverse, but I really like the childbirth class stories, the birth stories that come out of the childbirth class. And when we have those childbirth class stories, it exposes a lot of things that are happening in our system and with people individually. And so I really appreciated Mera and Dimitri story. So it was episode 177, if you wanted to go look it up. They actually had an unplanned home birth, which caught my eye in the first place, because I really enjoy listing to birth stories across different settings.
So when I saw unplanned home birth, I really wanted to listen to it. And one of the reasons it made my favorites of them is because she had actually had previous home births, but because of what was going on in America at that time, which was COVID, which is happening everywhere, she decided to plan a birth in the hospital for this baby. It struck me because I could see that they were just uncovering all of the typical cultural biases that we have and fear in the US, when it comes to birth. The reason I got into birth work was because I loved working with expecting parents and I loved guiding them through that and mentoring through that. And I do that in that role now as an EBB instructor and hearing their story, that they were graduates of the class she had had previous birth experiences and hearing at the end, how they tied it together really struck me.
So they just had a lot of really great advice. So I would really want anyone that is listening to this to go back and listen to their story, listen to the advice at the end, because although they'd had an unplanned home birth and they had had previous birth experiences, I think Dimitri's advice of just, it's going to happen, he says at the end. So you just have to remain calm and do what you can in the moment to support the person that you're with.
So it was really wonderful to hear that. And also just a little note, Evidence Based Birth®, Rebecca did promise that we were going to do some evidence on paternal leave at that time too. So paternity leave, and that is really near and dear to my heart too. Because my husband didn't get a lot of time off when we had our kids and he, Dimitri said he got 12 weeks and it was really wonderful. So there is a little bit of a promise in there that EBB is doing some evidence on maternity leave. And I would love to see that come out, when it comes out.
Rebecca Dekker:
Thank you for that reminder, Cat, and I do believe I had a student at the time, a research student who did go and look that up for me. So I think we did publish it as a Black tile on Instagram, but it's definitely something Mystique and I will keep a note, for perhaps a guest for next year. I think we had a couple of potential guests in mind who could talk about paid partner leave. So thank you for bringing… Yeah. Every time we interview somebody and they talk about how their partner had paid leave, it's like it makes all the difference in their postpartum. So thank you for bringing that up.
Ali Buchanan:
Put them on the spot. That's okay.
Cat LaPlante:
Yes. Sometimes you just have to because we have so much going on at EBB. You're like, oh my goodness. That was actually something we were looking into. So just keep the audience attuned to those things. It makes us more attuned to them.
Ali Buchanan:
Absolutely. And I will say though, that was, I know we're going to talk about this later in the episode, but that was something when I was looking at the goals and Rebecca put together this lovely video for us as a team, as her recap as CEO and some of the things on there, I was like, "Where's postpartum? Where's this?" So that's what I'm looking forward to, is bringing that to the forefront next year for 2022. So I'm on board Cat. I got you.
Rebecca Dekker:
And lactation, we've had a lot of people be like, "Can you do more stuff about lactation and postpartum?" So yeah. And I'm glad we have a lot of team members of expertise in that area who kind of come on this year.
Ali Buchanan:
I'll go next. So this is Ali and yes, it was so tough to pick a front runner, but we do have themes. We have pros, we have parents and we have evidence topics. So one of, I think the pros, Mystique kind of took mine, but I will say the most recent episode of 199 and the 200, the conversation between Ihotu and Rebecca was phenomenal. And I think you really hear some raw discussions on personal feelings, personal experiences and it just takes what we're doing at Evidence Based Birth® to another level. It's going and tapping back into the babies are not pizzas kind of mentality of birth trauma and the vision and the why of what EBB stands for. And again, what we're going to be doing into 2022. So yes, I posted on Instagram.
I was like, man, Rebecca took me to church. It was such a good episode. So, if you are a white birth worker in this field, listening and understanding how to really do a deep dive for yourself and push through some of these and lean in, lean into what these feelings are, what these triggers are, what's uncomfortable for you and look at some resources that we have available to do this. And then again, just pushing forward with that racism article that's coming out next year, that is just going to open up so much resources and support in this field. So it was like two episodes. So, yeah.
Erin Wilson:
I knew I should have gone before you Ali. This is Erin. I was going to mention episode 202. I have two also I couldn't pick one, but just to touch on episode 200, which was Rebecca and Ihotu Ali. I've decompressed on it with them a little bit already, but it was so powerful for me. I cried a lot listening to it. It got me really introspective and just thinking about my life and my practices and my behavior and what I instill in my daughter and just all kinds of stuff. But also it was so nice to get to know them in a different way. I wasn't able to go to the in-person retreat this year. And so I felt like I was just, probably like we all did listening in on this intimate off a cuff conversation with them.
And so I walked away from it just feeling like I knew them more as people. I'm lucky to know them as coworkers and learning so much about both of them, but was just on a whole nother level and I really, really enjoyed it. And then another one that I wanted to talk about, which is a totally different level was the Stephanie Tillman episode that I know we got a lot of feedback about. And maybe we're going to talk about a little bit more here, but I had an interesting experience with it because my husband and daughter and I, my daughter was sleeping obviously, but we were on a very long road trip. And so I got him to listen with me to this hour long episode about consent. And it's very different from his realm. And his only experience with birth was the birth of our daughter, which was a home birth.
And so I feel like it brought up all these questions for him about things, about birth, that he had no understanding of. I mean, even really basic things like getting an IV in labor, he didn't realize that that's something that most people do in a hospital setting. And so for me, I worked in a high-risk hospital for most of my career. First as a researcher and then a different hospital. Most of my birth doula support has been in a high risk, very medicalized hospital. And so I see, of course that there's value and there's importance for a lot of people in giving birth in that setting. And that's not what I did personally. And it was just so interesting to me to listen to her experience. And I just found her just such an eloquent, wonderful speaker. And I just love that interview between Stephanie and you, Rebecca. So, that was my other favorite.
Rebecca Dekker:
Mystique, what about you?
Iya Mystique Faodugun:
This really rattled my brain, because like everybody else it's like, you can't choose one. But I narrowed it down because for me, I can't even choose two. I was like, I want this one. It was like five on my list. So I had to rank them. They're all amazing. They're all good. But definitely the one for advocacy for postpartum Medicaid extension coverage with Dr. Monica McLemore and Dr. Jamila K. Taylor, because it hit home because, when I was pregnant with my child who is now six and running all over the place, like a ninja, he calls himself a ninja, but it hit home because I didn't receive that. I was on Medicaid and I had a very tough postpartum experience, postpartum recovery and the things they talked about, the research, the article, please, everyone, go check it out.
Please go listen to the episode is one as, excuse me, episode 187, but there's a lot of resources there, but their article just talks about how this is needed and why this wasn't brought up like years ago. And so them covering about the whole situation of how folks who are on Medicaid deserve to have that postpartum experience of being supported and cared for, and needs to be covered because being a low income or no income type of family, you don't have the "luxury" of hiring a postpartum doula. Ali is a great postpartum doula, I'm postpartum doula. We know a lot of folks in our network who are postpartum doulas, and a lot of folks don't understand the birth doula's great,  birthing, great. You got a birth plan. You're advocating for your rights, your birth rights, but when that baby or babies, when those babies come, sometimes people don't have support.
They don't have parents. They don't have a village to come in, to step in. So that's what a postpartum doula comes in to, in my eyes, we are literally a part of your village. We're part of your kindred. That's what coming from my culture, we call it "village kindreds" and being a part of being your circle of support, that is needed. And them just stressing the fact that this needs to happen ASAP and how they're in the works of making things happen. And it's a lot of coverage going about how the ball is rolling and it's no more pushback. It's like we're knocking everything down. And we said what we said, type of situation. So I love how they just came in, just empowering for Medicaid, a coverage to have this postpartum extension of support for postpartum parents.
And not just necessarily those who birth the children, but those who maybe have adopted, or maybe are guardians of young babies. So it's an amazing episode, so all of them are amazing, but that one is very powerful of how they brought it in of like, this is the research here it is. And it was great to tie it in because we are Evidence Based Birth® and they are like, this is evidence based about postpartum care and how it is needed to be covered. So that was my favorite, I will say, honorable mention my, and I'm biased my mentor talking about Janiya Williams, talking about how she started her, literally IBCLC, lactation consultant certification program at our Alma Mater, North Carolina A & T State University, and how she just pretty much highlighted how there's not a lot of Black IBCLCs in the field and how it's important to have birth workers, not just IBCLCs, but how it's important to have birth workers who look like, folks of color, who look like me because of the history and all that good stuff.
So, but yeah, that's my favorite. I'm just going to keep it with the two. But number one is Dr. McLemore and Dr. Taylor.
Cat LaPlante:
Rebecca, how about you? I'm curious to hear yours.
Rebecca Dekker:
I was going say. Well, our listeners are going to have a lot of catching up to do if they haven't listened to these episodes, we'll make sure to link to them all the show notes. But I also terms I picked one birth story and one evidence podcast. So I really loved episode 179 with Trish and Mimi Ang, want to give them a shout out for sharing their beautiful… They even shared their conception story and their pregnancy, their birth story, their postpartum story. And it was just, it was really special. And I know it was also special for some of our team members in particular I remember, Divine Mozo, who's our incredible graphic designer is a proud Filipina woman and she loved hearing their birth story. And she said, representation really matters. And so I loved that. I mean, I recorded that in my basement.
I usually record from here in my office, but they were cutting down these trees right in front of my house, next door. And it was so loud. So we had to find a closet in the basement where I could record. And I was sitting down there in that closet talking to them and it was just like, I couldn't stop smiling, because there was just so much joy in their story. So if you want a good heartwarming birth story, listen to 179, I could not stop smiling after that whole day, afterwards. We also do, at least once a month, we try to feature the evidence on a topic. And so in 175, I talked about the evidence on midwives and the history of midwifery care in the United States. And that was really important episode for me to record because those of you who are on team EBB know that we talk about midwifery care all the time, we interview tons of midwives.
We cover in depth in our childbirth classes and in our continuing education classes. But about once or twice a year, I'll get an email from a midwife saying, "You've never written about the research on midwives and you don't support midwives." And it always breaks my heart because I'm like, I would think it would be obvious that we love midwives and we are always talking about, no, we don't have a signature article on it, but we teach this all the time to everybody who takes our childbirth class. Everybody who takes our continuing ed classes, everybody who listens to our podcast. And so I really wanted to do a podcast, feature midwives and just talk about the importance of them. So if that's something you haven't listened to, I think that one was a really important one we do of this year.
And then I also wanted to bring up a message that we got recently. And occasionally we get emails from people about our podcasts, that they trigger them in a certain way. And I've also noticed that our reviews of our podcast are often left by people who are triggered in a negative way about our pro-LGBTQ+ stance, or maybe they think we're too progressive. I think if you are a listener and a fan and you are supportive of LGBTQ+ rights or other issues that we cover, you please go leave us a review because it's really discouraging to see the haters try and bring our podcast rating down just because they don't like that we feature LGBTQ+ guests or talk about those issues.
But anyways, the other thing that seems to trigger people is talking about obstetric violence. And it's a topic that we try to be real clear about in our trigger warnings and when somebody shares a birth story or they're a clinician or a birth worker and they're sharing stories about obstetric abuse, we do make sure we add that to our trigger warning and Mystique, you've been really great since you came on board of helping me, because you have the background in psychology and helping in counseling, making sure we have those trigger warnings. So that's all thanks to Mystique.
But we had one recently from a nurse and I think it was a nurse manager, a nurse educator who was very upset by one of our recent episodes, 201 with Paul Richards, who is an incredible perinatal nurse and an EBB instructor, who talked very openly and shared her story of watching obstetric violence, take place at hospitals throughout the Cincinnati area, which is very close to home for me. It's about an hour away from where I live and it's not unusual to see that kind of "care" in high hospitals in the United States. Obviously there are some hospitals where they're making huge strides and being really progressive and providing better care.
But I would say that's the minority of hospital births in the United States. And so it was somebody who was very triggered by the episode and they were quite defensive. I mean they were very respectful but you could tell it was triggering for them to listen to this because they thought that this was going to reflect poorly on labor and delivery units around the country. And I don't know what your all thoughts are on this. But I was talking with some of my friends and family who are nurses about this, and it's really interesting to see people feel defensive and we try to shine a light on the need for improvement and some of the unsafe practices that are happening. And so I just want to encourage those of you who out there who feel, maybe you're a clinician or healthcare worker, we're not trying to say all healthcare workers are bad.
We don't believe that. And I don't think you would see that from listening to all of our episodes, but we do have to talk about obstetric violence because it is still a worldwide problem and we don't shy away from it, but we do put trigger warnings on the podcast. So if you're pregnant, don't necessarily go listen to the ones that talk about obstetric violence. But if you're a clinician and you're hoping to make a change, listen, follow those people, they all have social media accounts and see what they're teaching and start speaking up. And also I want to say just because you work in a great place, doesn't necessarily mean that there isn't room for improvement. There is always room for improvement.
And I actually sat down the other day and I made a two page single space list of all the things that nurses could sit down at the nurses' station and talk about and evaluate themselves. And so I'm going to get open invitation if you are a labor and delivery nurse or a charge nurse or a nurse educator, and you're thinking, "what can we do? Or are we doing a good job?" I'm happy. Just email our, info@evidencebasedbirth.com. And I'll, Ali, I'll put you in charge of sending them that word document. It's not official. It's not been designed. So I'm not going to make it available for anybody to download. But if you really want some help brainstorming, could we be doing better? I have a very long list of things that we can work on.
Iya Mystique Faodugun:
And that's the thing. It has to be talked about. These uncomfortable topics have to be talked about. And there literally has been a history, regardless like you said, Rebecca, you may, if you're a healthcare worker, you're a nurse, OB, midwife, whatever. Yes, you may be working in an environment that "we don't do that." Yes, if you don't do that great, but you still have to have room for improvement. But even if you don't do that, you should also set the trend and show up as far as, and this is a call out, to show up as far as showing others who are causing harm to others in the community, especially marginalized bodies, in the community to show them how's suppose to be done. And the whole, there is like I stated, there is a history of just sweeping things under the rug that are uncomfortable and you have to face it in order to create change, in order to transform this work where bodies are not dying, where bodies are not suffering, where bodies are just not neglected in a sense that there is a history of it continue to repeat.
In order for that to stop or to create change, you have to open it up. It has to be open. You have to lift up that rug. You got to see all the dirt and the nastiness in it and clean it up. You can't just keep sweeping it because at the end of the day, the rug's just going to be sitting on a pile of, you know what. But in the sense that we have to clean it up, we have to have these call outs. We have to. That's why I'm thankful that EBB does that. We have these guests who say, "Hey, I have witnessed this. I have experienced this and this needs to be done." So I understand things may trigger you, but like Ali stated, you have to lean into those feelings to see where that's coming from.
Because if you're doing such a great job and everything is great and your environment doesn't do that, but you're still triggered by it, that means something needs to be navigated. You have to navigate through that, something needs to be dismantled. You have to work through that process. And this is probably the therapist in me, retired therapist in me talking, but you have to. It's literally like, you can't keep covering up with a bandaid, because at the end of the day, the wound's just going to get deeper and deeper and it's going to get nasty.
So I'm thankful that EBB makes those opportunities to create those opportunities for us to invite more guests to say, yes, this is happening. This is great and all, but more things need to be changed and more things need to be improved because it's not awful but in a sense, it's not good either. We're literally, I feel we're in the middle of the muck of just dismantling, like I always say, knock things over and start to rebuild again. And that's beautiful in my eyes. And again, you're going to feel triggered. I mean that's life, you're human. We have feelings, we have emotions. But at the end of the day, you have to navigate through those triggers, those feelings to see where that is coming from, so we can progress better as a community in birth work.
Rebecca Dekker:
Yeah. So again, if you're pregnant, don't trigger yourself with obstetric violence stories. But if you are a healthcare worker in the clinical setting, get, I don't know how else to say this, but for example, we got another email from an obstetrician and again, just being like, I feel like you're accusing all obstetricians of this. No, we are not, but there's room for improvement. There's always room for improvement. And like you said, Mystique, if you're not the one causing the trouble, then you need to be helping solve the problem.
Ali Buchanan:
And that's the thing, we're having these conversations within EBB of like how… There's a lot of talk, right? Of saying like, "Well I'm not doing that. Or it's not me." Well, okay, great. But there are people acknowledging that there are people that are doing this thing, causing harm. So take up that change, take up that charge. And how can we turn this into action to create change? Those are the conversations we're having. So if you are triggered, have those conversations with yourself. What can you do in this moment? If you are an L&D floor that is doing something great, what can you do? So another floor can do something great. That's what we want you to take away with us. So yes, absolutely, we are having these conversations, it's going to continue.
Cat LaPlante:
That actually leads me to what my favorite part about 2021 was and where we're going in 2022. So this is Cat. A lot of what Rebecca, Mystique and Ali just noted on was that, people are sitting with these triggers and sitting with discomfort. So one of my favorite parts about 2021 was reopening up the instructor applications in the light and in the lens of accepting more people that, and really looking for, and not just accepting, but looking for more people that had backgrounds in social justice, looking for more people that had backgrounds that we're able to use their experience to really enact the change where change is needed. So the people that if for in history have been historically triggered and coming to the table and saying, "This is what we've seen. This is what we've heard. This is what our generations have had."
And we are here now with the experience to help create this change. And it really was for me, incredibly eye opening and incredibly humbling because things that I've experienced, obstetric violence, in many different ways, but certainly seeing it through the eyes and so, of the social justice lens was very interesting to me. Also having all the different training options that we had available to the new instructors, we revamped the instructor training totally. It became opportunities for live trainings as well as really including a lot of guest speakers that could speak to what we wanted to train in a much better way than Rebecca, I could or anyone else we had. So we invited a lot of guest speakers with the live options and it really was truly just an awesome experience to have and to have recorded and to have made available to all of the instructors that we have, including the newest instructors.
I think it puts you in a situation when you are involved in EBB, to move past that discomfort and become brave. And I think that is where a lot of people sit, they sit in that discomfort and they sit there too long. So when you're calling people to figure out why they're uncomfortable, I think that's important. And then also you have to, at one point move past that discomfort and show that you can create the change and be brave. And I think that is what EBB gives in their trainings to certain people when they actually experience it.
Ali Buchanan:
And it's hard, like be brave, but no, the journey is hard. If you are going to step into allyship, this is not for a month. This is not for a temporary timeframe. This is a call just like birth work is. You have to be, like Cat said, be brave and get ready to go through all the things. I mean, like it's just going to be a roller coaster of a journey, but it is not just for a month. It's not just for the time being. You have to be brave and move forward, absolutely.
Iya Mystique Faodugun:
And this is Iya Mystique. Allyship is not, I always say, it's not a light switch. You don't cut it on and off for your own convenience. You don't cut it on and off when you feel like it. It's always on. It's 365, 24/7, you're an ally. And you have to take those necessary steps in order to be a true ally. You can't call yourself an ally, a lot of folks do that. They'll say, "I'm an ally for Black lives matter and people of color and LGBTQ, the LGBTQ community." But there's a lot… You have to back it up. You can't just talk about it. You have to be about it. My friends always say, you have to be able to, I can show you better that I can tell you. And that's what allyship is about.
You're showing up, you're doing the action. You're doing the part. Is it easy? No. Life isn't easy, being an ally isn't easy. These topics that are very uncomfortable they're not easy to talk about, but you have to give the… You have to create spaces and give opportunities for that. So, one thing I'm excited about and happy for that within the projects for 2021 was, I was able to bring in, being able to highlight BIPOC and LGBTQ birth workers, because more of that is needed. We're out here. Okay? Being somebody who is both Black and queer and nonbinary, we're out here. A lot of folks don't know that we're out here. Only our community maybe know we're out here, but in a sense, birth work has been looked upon looking a certain way. A white cisgendered woman just doing the work.
And that's not what birth work looks like. Birth work does not look privileged. It does not look very fancy, middle class, high class. It doesn't look like that. It looks in a variety of ways. So like me being able to be… And we're still continuing to do that, not just with like, we do the IG reels or reposts and things of that nature, but we're also bringing in more BIPOC and queer and trans podcast guests who are in birth work or families, because those matter too and you can't have this so-called just picture what folks are wanting a picture perfect family or picture perfect birth workers. But that picture perfect image is literally, has been known. It's been history of just white cisgendered women doing the work or their families with their husbands. They have a cute little family and everybody's happy.
And it's like, no, we have to talk about when it's not all sunshine and rainbows. So being able to highlight more BIPOC birth workers and LGTBQ birth workers like, which we have some coming up for next year, but y'all have to stay tuned for that. But it's exciting that I grew into this role as both podcast coordinator and now inclusivity specialist who come in and say, "Hey, we haven't included people who are a part of this community." Or people are families who look like this and this dynamic, and we're growing more and more with setting that role because that's what allyship is about. EBB is not afraid to say, "Okay, something's wrong. Let's figure it out and see how we can create change." How can we be close to fixing it? Things of that nature.
So we are, I'm going to keep saying it. We are literally, I feel that we are one of the many more few, I will say, who are setting the trends, setting the trend to call out what needs to be called out and also provide better representation of family and individuals and birth workers as well. So that's my little take. I've been coined or termed the perinatal table flipper. So, that's my job here at EBB. Not only coordinating podcasts, but flipping tables as well, if we need to flip tables, but accordingly in a professional way as possible, we're not trying to bring destruction, of course not. But in a sense, sometimes you have to dismantle problematic things that are happening in birth work, and it might look destructive. It might look a little chaotic, but it's been chaotic before. It's always been chaotic to those who've been affected by it, and that's the marginalized communities that haven't been represented well, who haven't been served accordingly, especially in this work.
Ali Buchanan:
And I think that that leads into one of my favorite projects for this year was the in-person instructor retreat, because we talked a lot about that. And Iya Mystique gave a wonderful presentation during that time frame about table flipping. And it gave a voice to the new social justice lens that the instructor program is taking on. And then it allowed current instructors that may not have understood this realm, to really be like, wow, okay, how can I take this and move myself here? And that was something… And especially after the pandemic world, we were all so isolated. It was just so wonderful to be in person. And that really connected me to not only the organization, but to being an instructor and finding like, okay, this is an opportunity to reach the community in a very structured way.
But then creating, like I said, creating those little channels of like, how do I get in here and drop this nugget of knowledge so people can start changing? And being more inclusive and more aware of the surroundings and what is going on in birth work. So that was something that I really loved was the instructor retreat. So yeah. Thank you for having that. I know it was difficult leading out. I see, Cat's laughing. Planning an event is always fun and comes with its challenges and opportunities. But overall, when it was all said and done, it was wonderful. So not only just for Evidence Based Birth® as an instructor, but we also, as a team got really… We were able to get to know each other and it helped create a new vision for us. We were able to update the about page and really incorporate everybody's thoughts and feelings and expertise and mold it into the future of EBB. So that was something that I was really excited about that for this year.
Erin Wilson:
This is Erin. I really loved that team building exercise that you all did with those of us that weren't there at the end of the retreat, because it did feel like, there was this revamp new homepage, all these words that people had said in their activities, in that little brainstorming activity that actually got incorporated. And it was pretty amazing to see that people all over the country and all over the world, our team, every thought coalescent went together. And so I felt like it was just this moment of like, we all are working towards the same thing and we're all inspired by similar ideas and we all want to move forward in this way. And so it was just being hiding out in my basement on Zoom versus being there in person, it was really powerful and it was… And Rebecca like kudos to you because it just like became this new, amazing thing immediately. You helped to like that activity that we did where I know Cat you had done it before, where we had all the post-its and we kept taking them away.
And I was like, this is hurting me to take away all these things that I see as my role of my job here at EEB. And then to just see how it still all fit together was very cool.
Rebecca Dekker:
Yes. The secret activities of team EBB, those of you who are listening are like, what were they doing?
Erin Wilson:
Yes, the secret activities.
Rebecca Dekker:
The secret activities, we can't give away all our secrets, but it was wonderful. We were able to bring some of the team members to the instructor retreat and that it was also planning a live event in COVID was my least favorite part. It was also my favorite part because I got to meet some people in person that I'd never met in person before. And I felt like we were able to get some really nice bonding time in, and like you say, take the discussions and actually do something with them. So if you haven't yet go to EvidenceBasedBirth.com and click on the about tab. And you'll see like the fruits of all our work from that retreat in terms of reenvisioning what we see ourselves doing here at EBB. And we also got some really cool photos and Instagram reels and stuff like that, which was fun.
Always bring a photographer to a live event, I've learned that years ago. So yeah. And I think that leads me into my goals for next year. In my role as the CEO what I'm most looking forward to is continuing to foster the growth and health of our team. I'd love us to be able to meet those of us who can in person, again, at another team retreat, we probably won't do an instructor retreat or any other kind of live event. But I do think it's important for the work we do for us to get together in person. And I really want to provide a healthy non-toxic workplace, which I know seems like, well, that shouldn't be that hard. But in our society, it actually really is. Actually counter-cultural to create a healthy workplace where people feel like they can bring their whole selves to work and be fully supported and in a way that's not toxic. And so that's my main goal.
And then also doing some more, I want to of do more research in writing this year. And since we've brought on more people last year, I'm hoping that I can hand off some other tasks, get more engaged in working with the research team, especially and doing some of my own writing. And that's something I didn't have as much time for this year as I would've liked. So that's one thing I'm looking forward to for next year. Just like taking the people we brought on last year and those who've been with us for a while on our team and just really working on like creating a great place for our staff.
Ali Buchanan:
Well, I will reassure you, Rebecca, you have. So, it's already done. You can check that off your list.
Rebecca Dekker:
Oh no, it's not. It's not something I can just check off. I got to keep working on it.
Ali Buchanan:
Yes it can always get better.
Rebecca Dekker:
It can get better, hopefully.
Ali Buchanan:
But the team grew so much this year. And I think through that, we've all touched base with each other as new people and been like, wait, is this real? Where's the ball going to drop? When is the negativity going to come or that toxicity going to come. And we really have not seen that. So I just want to reassure you and give you props that, and I say this all the time, I'm like, Rebecca's legit. She is the model, like…
Iya Mystique Faodugun:
Yes, exactly. This is the safest environment I have ever worked in, in general, not just in birth work, in general. And Ali knows, we talked about it. We're like, is this real? When, okay. Or as soon as we get comfortable being ourselves, that's when it's going to happen, that's what we're going to see… it's going to be an inferno. We're going to be like, I knew it. And we're still like, no. So thank you, Rebecca. Literally for creating really a safe space and people who know me know that if I say something is a safe space, it's legit. And I'm usually like, nope, that's not safe. I can't be myself. I can't say this. I can't dress this way. I can't look a certain way. I have to "polish" myself to be "presentable." And Rebecca's like, "No, be you. You're presentable by being yourself." And I'm like, wait, this is a lot to take in. I have to process this. I don't-
Rebecca Dekker: 
I keep thinking of that movie, the movie, Get Out, I'm talking about, where it's like, you guys keep thinking you're in that movie. And like-
Iya Mystique Faodugun:
We are not.
Rebecca Dekker:
But you're not, it's hard. I have to keep working. Because there are those past traumas that make you always doubt and question. And so I have to keep checking myself and people will often ask, where does the revenue go? And we're trying to keep putting it back into supporting our team. And I get really excited when I think about being able to give bonuses and more benefits and raises as we can. And that's just like, I look forward to that. So, it's like we have the mission of EBB to help birth workers and families get evidence based information. But we also, the way we do that is by building a team that like feels safe and feels supported and feels cared for. So that's like one thing I love to do and I never envision myself in that role. So it's still a learning curve, but it's fun.
Cat LaPlante:
And I say this all the time, this is Cat. So all the conversations, just leading me to thinking about what we're looking forward to and how our goals look for 2022. So the team that Rebecca has built and the culture on the team that she has built lends itself to the different programs that we have at EBB. So I really am looking forward to supporting the professional members a lot more. I know that it is a goal to have the professional membership, be the place for all birth workers to be, and as Mystique and Ali, and everyone's really said, it's a safe place to be who you are, bring to the table what you have to bring to the table and grow and continue to grow in the membership. And so we're looking forward to one of our biggest goals is to making the professional membership just more accessible, more welcoming and having different kind of niches too, where people… Niches, niches, I never know if I'm saying that right niches.
Rebecca Dekker:
That's all right.
Cat LaPlante:
Or having-Niches, niches whatever it is. You guys know what I'm saying. Different places that everyone can collect and gather and learn from one another and just learn about the different experiences. And again, how to be brave, how to grow, how to continue to enact the change that really EBB started with. And then also of course, supporting the instructors, enabling them to reach their individual communities and streamlining that communication between the EBB community and the expecting families of the world. I think those are the most things I'm looking forward to in the coming year.
Iya Mystique Faodugun:
I'll say that I'm looking forward to, I will say one of the best again, I would be biased, but being the best at bringing evidence based information in birth work, whether it is through the signature articles, whether it is through the podcast, whether it's through our fancy creative TikTok reels and Instagram reels, we're bringing it. I really feel like the ball is just rolling a little bit. We're giving you a taste of what's to come in 2022, because 2022 is going to hit you like seriously, it's going to be a bang, but in a good way. Nothing to be scared of. But it's exciting to know that we're literally coming on the scenes even more, we're hitting the ground even harder. We're working our butts off to make sure we give our listeners what they need, what they want, even gravitating to spreading out to having even more listeners and more supporters and subscribers and all that good stuff.
So I'm excited for 2022, it's like we are literally going to step it up a notch, stepping up another level because it's like one of those get ready, hold on tight, don't be on the edge of your seat. You're going to fall off, with what we have coming your way. You have to strap, put your seatbelt on, make sure you're strapped in, get ready because 2022 with EBB is about to be mind blowing and it's going to be life changing. And yeah, just also bringing in more families and professionals that are in areas of birth work that many folks have…didn't even think of like, wow, I never looked at that perspective or had that perspective of that type of community or that type of work and service and how that's needed. So yeah, I'm excited.
Erin Wilson:
This is Erin. I'm excited about our reach continuing to grow. And this is big change for me because I don't really think about tech and social media at all, and I like to call myself the grandma of the group, and Ali's like my tech guru, who helps me every time I have to try a new program. And so I feel like this is just not something that I thought about coming on the team. I just thought I'm going to write stuff and that's what's happening. But I think just being here for the past six months and seeing how that is growing and how many more people we're reaching and how people are interacting with us and giving us feedback, it is powerful to see that we can be reaching all of these people and that there are awesome people on our team helping to foster that growth and figuring out creative ways to do that is really inspiring.
Because it's just not something that's in my realm, that I think about on a daily basis. And then just on a personal level, I'm just excited to write more and write more things that are really focused on pregnancy and birth. I've been writing a lot about COVID this year, which has been really interesting and I'm just excited to keep growing and to write more articles. And my wheels are turning about that midwifery article that we just talked about. I want to write up a little something about fetal positioning. So just thinking about the possibilities of things that we can write this year is exciting to me.
Ali Buchanan:
Yes. And I will add on there, let's see how we can incorporate the postpartum stuff for writing. But I think through this year learning, Rebecca has really allowed me and the team to tap into our own personal growth and experiences. And I look forward to continuing to push myself in that way, and I am so, I'm probably going to get emotional. I am so blessed to be in the same space with everybody on the team. You guys inspire me all the time. And so I take that very humbly, but yes, so.
Rebecca Dekker:
Turn on cue the tears.
Ali Buchanan:
Yeah. And edit.
Erin Wilson:
Don't edit it.
Cat LaPlante:
Don't edit it out.
Ali Buchanan:
So being able to work with you guys is wonderful. And I'm going to take that through 2022. Another thing I'm really excited about, I like the fun stuff. So knowing the Joseph's animation videos have really been a hit. I'm just like Erin, thinking of all the different projects that we can turn into animation videos and how can we scale into different platforms and social media and cross promotion. But yeah, I love those animation videos and doing team projects where we have, and Rebecca has said this to having scripts and having the different team members act in different ways and really just keeping that team unity type of thing for, and keeping everybody together on the same page and rowing the boat in the same manner. So yeah, I'm really excited for the animation stuff.
Rebecca Dekker:
Yeah. If you haven't subscribed to our YouTube channel, you should check it out because all of our podcasts are on there. So you can actually see Ali crying, instead of just listening to it, you can see the babies when parents come on the podcast and that sort of thing. So we've been putting all our podcast from the YouTube, but we also have some big plans for animation videos that are really, I think, going to reach the younger generations, especially, but with evidence based information, so. And we have some cool videos on there about the stages of labor that you can share with your clients. There's other resources on there as well. So check out our YouTube channel. And in terms of research, you can look forward to a couple of signature articles. We're hoping to publish one on racism that Ihotu's been working really hard on.
And we have one on Pitocin, using Pitocin to induce labor. And then I know Erin is working on failure to progress and we have plans to update that as well as to update all of our gestational diabetes articles, Group B Strep, PROM. We have a lot of new research coming out on topics we've published on before. So we're going to keep updating our information that you always feel like you have access to the latest information for free on the website. And then we will also be publishing some new things as well, so. And I might write another pocket guide. I'm thinking I might add one, so we have a trio and I think I know what it is, but I'm going to keep it a secret.
Ali Buchanan:
I love it.
Rebecca Dekker:
We'll probably reveal it on Instagram someday. All right Mystique I think we covered everything we set out to cover and our time is up. So thank you to Ali and Erin and Cat for coming on the show with us today. Any final words, Mystique?
Iya Mystique Faodugun:
I just would like to, of course first, thank Rebecca. I'm not going to get emotional, like Ali, even though I am an emotional person, because I ugly cry. Ali is very beautiful when she cries. I am not, I ugly cry. But just giving thanks to Rebecca, thanks to the EBB team. You guys make me feel welcome. I literally feel like this is literally family in birth work or family in general. And I'm excited for the growth that we're getting into and all that good stuff. And I like to thank our listeners, our supporters, those who come in when we… Like Rebecca said, we have haters, but our supporters that come in to protect us and make sure that we are supported and making sure that nobody says anything bad about EBB and check and correct, and collect a lot of folks who, they just, it is what it is. So I just like to thank our listeners for just being here. And even though I haven't been here that long, but I'm just excited to see what EBB has more in store and what's to come and yeah. So all those great things.
Rebecca Dekker:
Yeah. Keep listening, keep following. We have a lot of-
Iya Mystique Faodugun:
Yes.
Rebecca Dekker:
Exciting stuff planned for next year, so. And thank you. Like Mystique said to all of you for listening and for supporting us and for continuing your education, whether you're pregnant or you're a birth worker or you're a healthcare worker, just always be learning. So thanks everyone. I Hope you have a great rest of your day.
Today's podcast was brought to you by the Signature Articles at Evidence Based Birth®. Did you know that we have more than 20 peer reviewed articles summarizing the evidence on childbirth topics available for free at evidencebasedbirth.com? It takes six to nine months on average for our research team to write an article from start to finish, and we then make those articles freely available to the public on our blog, check out our topics ranging from advanced maternal age to circumcision, due dates, big babies, Pitocin, vitamin K, and more. Our mission is to get research evidence on childbirth into the hands of families and communities around the world. Just go to evidencebasedbirth.com, click on blog and click on the filter to look at just the EBB signature articles.
Listening to this podcast is an Australian College of Midwives CPD Recognised Activity.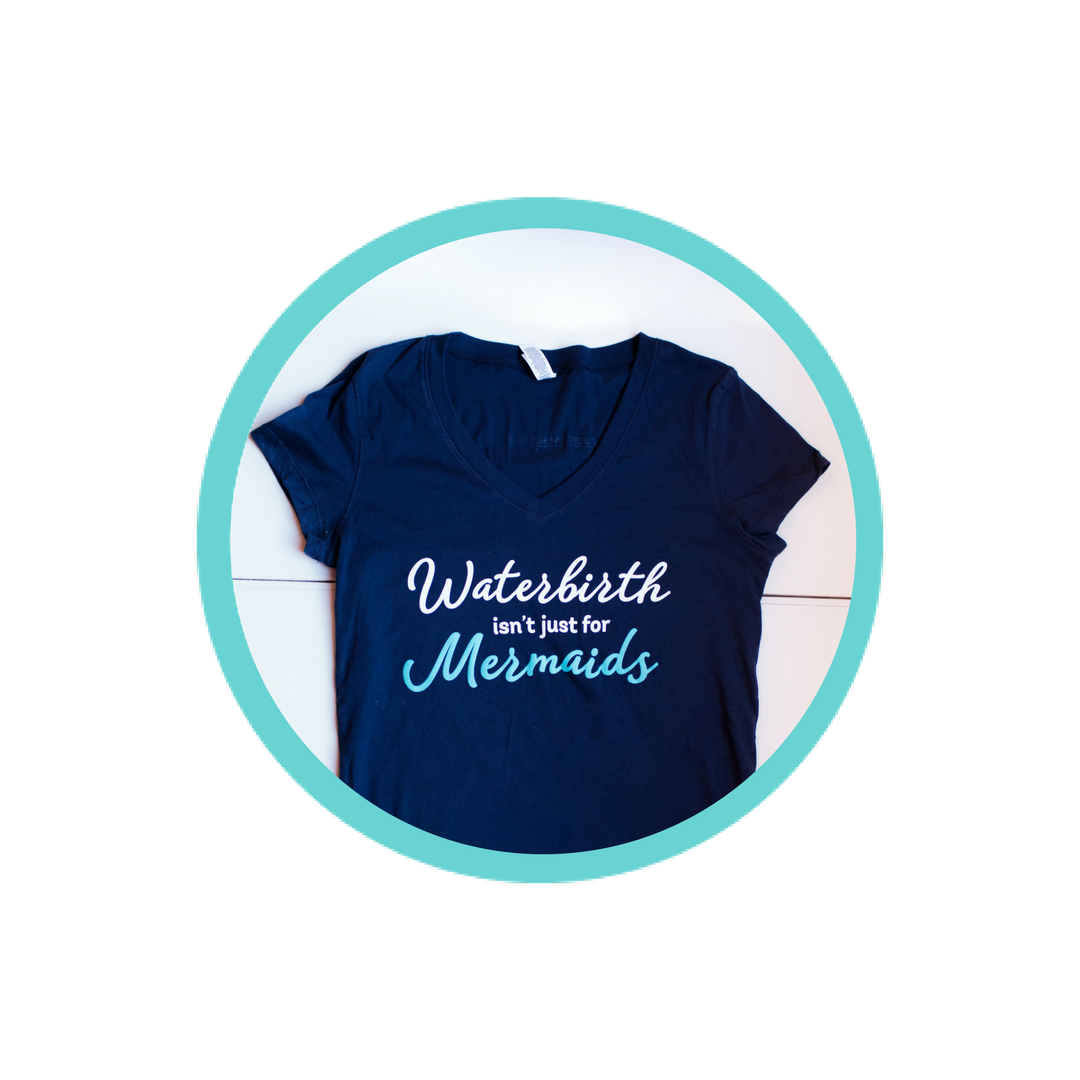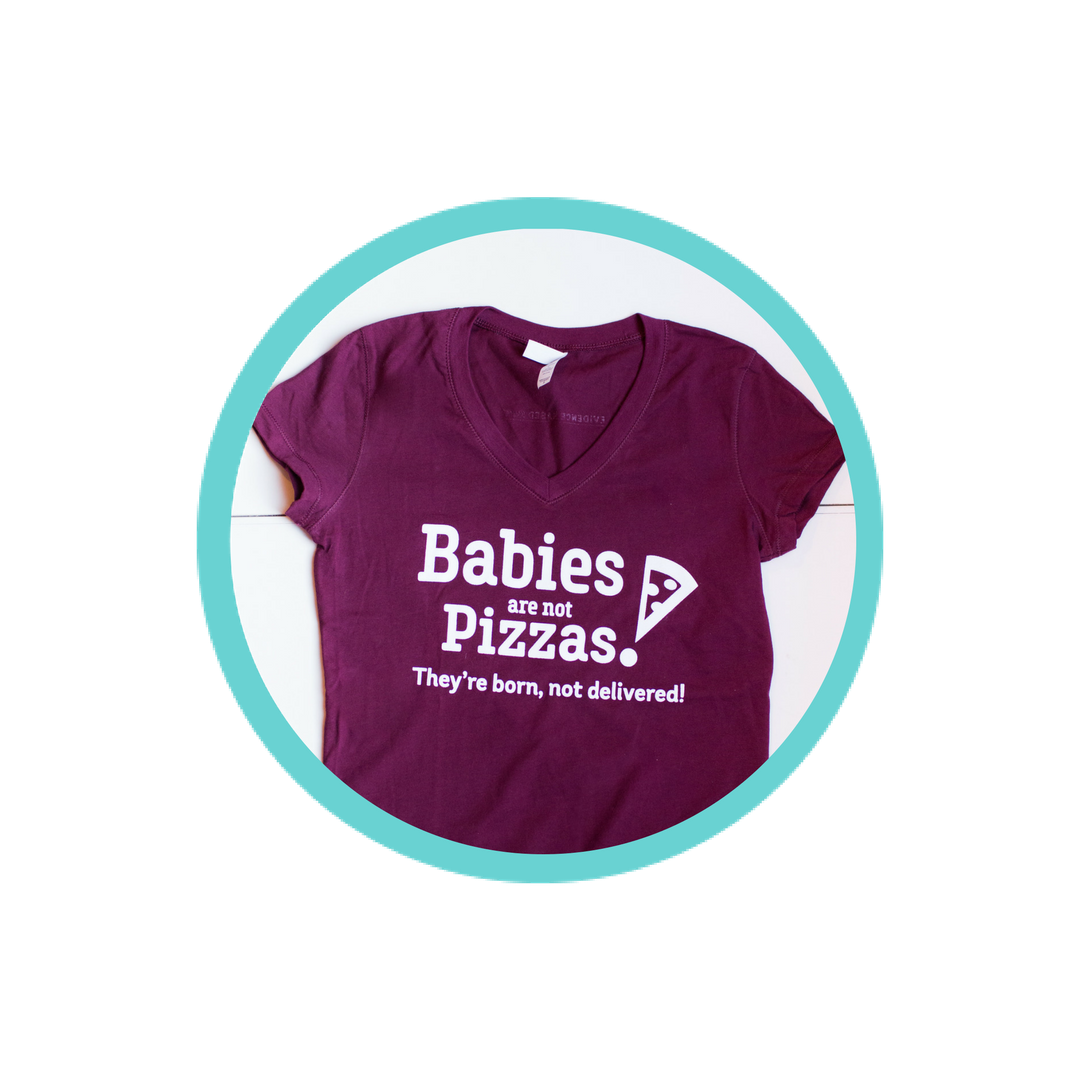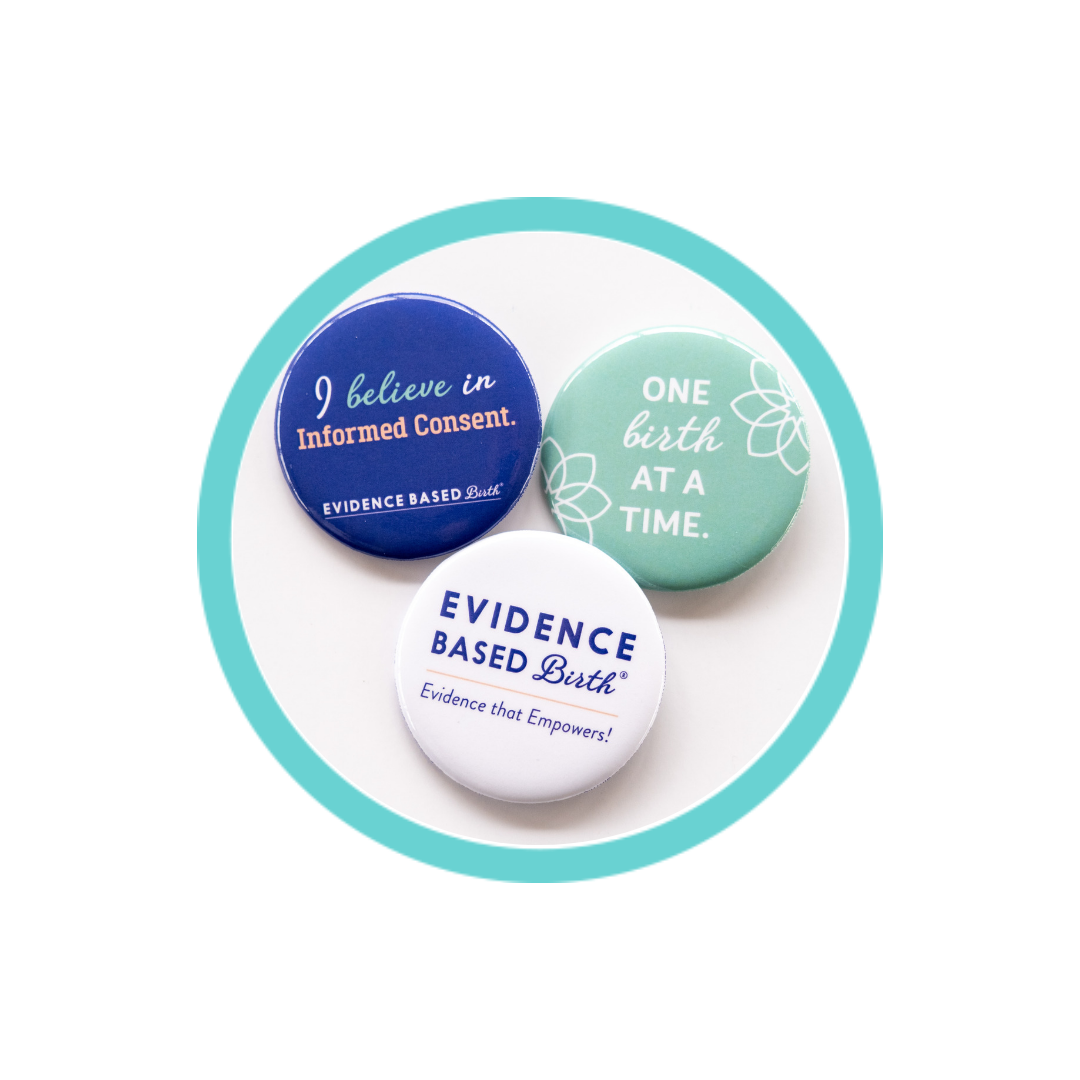 Stay empowered, read more :
Don't miss an episode! Subscribe to our podcast:  iTunes  |  Stitcher  |  Spotify In this episode, I'm joined by Hollis Wakefield, also known as The NICU Doula. Join us as we delve into a crucial topic: how to help NICU families find empowerment and healing during...