Over the past 3 years, I have traveled and spoken with hundreds of childbirth educators from across the U.S. and Canada. At every conference I attended, one theme was repeated over and over— educators told me that the field of childbirth education was in the midst of a huge crisis. Most childbirth educators said their registrations were declining, and that many first-time parents weren't taking childbirth education classes anymore (even though education is really important!) 
Then, the pandemic hit. Classes were either cancelled or converted to 100% online. 
I decided to reach out to someone I admire– Natalie Eckdahl, MBA– to see if we could get any advice about how independent childbirth educators can survive and thrive in the midst of all these upheavals.Natalie Eckdahl is the founder of BizChix, Inc, and its community, podcast, programs and events, and she's author of R.E.S.E.T. Your Mindset: Silence Your Inner Mean Girl. She's been recognized as one of the top women in business to listen to, and she has also been featured in Inc., Fast Company, Huffington Post, and Entrepreneur.
Today, Natalie joins me on the EBB Podcast! We start by discussing Natalie's three unique birth stories (in a hospital, at home, and at a birth center), and her personal experience with childbirth education. Then we dive into crucial business advice for independent childbirth educators who are trying to figure out how to navigate business during and after the COVID-19 pandemic.
Transcript
Rebecca Dekker:
Hi everyone. Today I'm so excited to welcome Natalie Eckdahl to the Evidence Based Birth podcast. Natalie is a business strategist out of the box thinker, author, speaker, mamma MBA and CEO of BizChix Inc. BizChix is dedicated to helping women entrepreneurs grow and scale their businesses while retaining more profit and creating more time for the very important people in their lives. Natalie is founder of the BizChix community podcast, programs and events and author of R.E.S.E.T, Your Mindset: Silence your Inner Mean Girl. Natalie has been recognized as one of the top women in business to listen to and she has also been featured in Inc, Fast Company, HuffPost and Entrepreneur. Natalie has been quarantined with her husband, Mark and her three children ages five to 18 and she can tell us more about what that experience has been like. I've been following Natalie for years now, listening to her on the BizChix Podcast. Natalie, welcome to the Evidence Based Birth Podcast.
Natalie Eckdahl:
Thank you Rebecca. I am so thrilled to be here.
Rebecca Dekker:
Natalie, we were communicating earlier this year before the pandemic started and I was really intrigued to have you on the podcast because you mentioned that you had a water birth, which I hadn't known about previously and I thought it would be fun to bring you on the podcast to share your birth stories. And then we can also talk about the future of the field of childbirth education. Can you take us to your world, tell us whatever you want about yourself and your birth stories.
Natalie Eckdahl:
Sure. I have three children who were birthed in three different completely situations. My oldest was born in a hospital, my middle child Tahoe, who's my son, my first son, he was born at home and then my youngest was born at a birth center. I think it's fun that I've had kind of this range of experiences that most mothers don't have the opportunity to have. I also have been able to be at two other women's births. One of my friends did a home water birth and I was able to be there. She is a photographer and I took pictures of her birth. She said I took way too many because I was like quantity over quality. She's like there were so many to go through. And then I was at another birth of a friend who was induced in the hospital. And so that was really interesting to observe that birth. The two births I attended were after I had given birth to my three children. What questions do you have? I could talk on and on and I am also a podcaster so I can be quite chatty. Where do you want to go with my experiences?
Rebecca Dekker:
I know your oldest is going off to college soon. So take us back to when you were pregnant with her. I know that was a while ago, but take us back to your mindset during that pregnancy and what kind of birth you were planning.
Natalie Eckdahl:
Yes. I was married to Aurora's dad at the time and he is probably kind of the opposite of me. I tend to be more natural based in terms of medicine and what I put into my body. And he had kind of different feelings along those lines. He always said, if you're not going to have the epidural, I want the epidural during that birth. So that was our little joke along the way. But I really was inspired to learn more and to attempt a natural birth or an unmedicated birth because my mom had had two unmedicated birth, so she did Lamaze and I can be kind of a competitive person. And so I was like, well, my mom had no drugs I want to try that. I bet I could do it too. And so I started learning about the different options available to me for learning and what I could find at the time in my area. So this is going back over 18 years now was Lamaze or the Bradley method. And I decided to take Bradley method classes.
Natalie Eckdahl:
And I also did prenatal yoga, which put me in a group of women that it felt like they were like minded, they were also interested in learning more about birth and their bodies and it was an interesting group to be in. And I learned a lot from our instructor as well who was a yoga instructor and a massage therapist. And so she also opened the door to me to more practitioners in the area that I could connect with. She connected me with a chiropractor and she just opened up a lot of doors for me in terms of connection. But in terms of my mindset, my mindset was I wanted to have an unmedicated birth. I wanted to have as much control as I could. I like to control things in general so I wanted to be able to do what I wanted to do. I really wanted to have a water birth, but that wasn't allowed at our hospital. I was allowed to be in the shower. So in all of my births, I've spent a lot of time laboring in the shower. That has been a common theme between them all.
Rebecca Dekker:
And what kind of provider did you choose then? Did you have an OB or a family doctor or midwife?
Natalie Eckdahl:
I really at first was interested if I go back in time I'm so sorry 18 years is a long time Rebecca, but I'm doing my best. But I do remember that I wanted to do a birth center birth and the provider made a mistake when we went there. I remember we went to this birth center and my ex husband and I walk in and he's already thinking this is crazy. His whole family's not supportive of my ideas. And so we're getting a lot of negativity about this idea. We're just going for an initial meeting with the midwife. She wasn't available. So the receptionist said, well, she's not going to be able for about 30 or 45 minutes, sit here and watch these videos of basically people giving birth. And my ex husband cannot stand anyone being in pain, seeing them in pain, the sight of blood. And so literally we left, we never even met with her.
Rebecca Dekker:
Wow.
Natalie Eckdahl:
He's like, I'm going outside and he's like, we can't do this. And so I was like, okay. I figured my next best option was to find a doctor who was supportive and I talked to the midwife and she said, you could look into, because all midwives, at least in our area, have an MD on call in their practice. And so I ended up going with her obstetrician who was like, if there was an emergency situation and the person had to go to the hospital that he was her emergency on call physician. And so he became my obstetrician.
Rebecca Dekker:
Okay. And how did the childbirth classes go then?
Natalie Eckdahl:
They were 12 sessions. The person was not super timely and eventually my ex husband was like, this is the worst part of my week and the most stressful part of my week.
Rebecca Dekker:
So he was stressed out by the education?
Natalie Eckdahl:
It was stressful because, well, he and I both learn really quickly and so when things are taught in a very slow manner at a pace for everybody and we wanted things to be faster. We wanted to consume the information but in a faster process. But we did do, there was certain different relaxation exercises and things to help you as a partner connect which I found really helpful and that I think helped us during the birthing process. Another theme with all my birth is my mom was at all of my births. She is a very calming influence for me and just having her in the room and I think I'm also interested because I've given birth with two different husbands in the room and two different partners who have different personalities and different perspectives who my mom I think provided support to them as well. And then I had a doula at my first and second birth.
Rebecca Dekker:
Okay. It sounds you learned a lot, but maybe the delivery of the learning, the education wasn't the right fit for you because you needed something more fast paced. Kind of, just tell me what I need to know and let me.
Natalie Eckdahl:
Yeah, because a lot of the intro of their course is about convincing you to have a natural birth. And so I was like, I already know I want to do this. I don't need to be convinced, I've done my own research let's move on. So it wasn't fast paced enough. And I think it's also very much in terms of learning anything you need to connect with the instructor. And for us, a lot of it was based on the day of the week, so whoever in our area was on Monday night, that's who we picked.
Rebecca Dekker:
So you didn't necessarily pick somebody who was the right fit for you?
Natalie Eckdahl:
No. And we didn't really have time. And if you know me, I'm not a big researcher. I just want to just find someone, get it done and check it off my to do list, do the next thing. And so if I could go back in time I would have made sure to find someone who was a better fit for situation for needs as a couple.
Rebecca Dekker:
Especially with your husband at the time being quite anxious and stressed about.
Natalie Eckdahl:
Very much so. Yes.
Rebecca Dekker:
So how did that first birth go then in the hospital?
Natalie Eckdahl:
Yeah. So my water broke at home at 4:30 in the morning and as I'm asleep in bed and what's so interesting, I love this part of Aurora's birth is the night before we had not decided on her name. We couldn't decide. We had gone through, we had all these names and I told my husband at the time, I said, Scott, we have to decide tonight what this baby's name is. And she was born at 37 weeks and she was seven pounds. She was headed to be quite large.
Natalie Eckdahl:
So we sat in our bed, I had my laptop and I'm a spreadsheet person. I put all the names, he liked all the names I liked and I was like, okay, rank order your names, I'll rank order mine. We sorted them and we came up with Aurora was both of our top, so that's how she got her name. We both liked Aurora and we liked Grace as a middle name and we couldn't decide if it should be Grace Aurora or Aurora Grace. And she became Aurora Grace. And then we went to sleep and then my water broke at 4:30 so four hours later, five hours later my water broke.
Rebecca Dekker:
That was that last thing on your to do list you needed to get done.
Natalie Eckdahl:
It was like my body knew, you need to do this thing. My body knew we were having a baby, but my brain didn't know yet. It didn't tell me.
Rebecca Dekker:
It just said we need a name.
Natalie Eckdahl:
We need a name. So that's how the birth started. And basically my obstetrician told me we were on a clock now that if I didn't give birth within 12 hours, that interventions would happen. And he knew I didn't want interventions to happen. And I think he said if in 24 hours I didn't have the baby that I would have a C-section, which was the last thing I wanted to have.
Rebecca Dekker:
Okay, so they put you on the clock, that's what we call it.
Natalie Eckdahl:
Put me on a clock. Some interesting things about that birth is I didn't follow all the rules that they wanted me to follow at the hospital because I like to do my own thing. So they told me I did have a very support, my doula knew the nursing staff. I think that was really helpful to me in having more of the birth I wanted is that they assigned me the "natural birth nurse" who was very receptive and I knew I needed to move because I wasn't having contractions and so I asked if I could walk around and they're like, okay, you can walk around the floor. And I was like, okay, where else could I go because this isn't enough room for me. Could I do the stairs? She was like, okay, just the stairs.
Natalie Eckdahl:
Once I was off the floor, I decided I could go wherever I wanted. I even went outside and walked around the hospital a few times, several times to get my labor going because I wanted to make sure that I didn't want to have interventions if I could avoid that. And then I even went to the cafeteria and ate a grilled cheese sandwich in the middle of the day. That was not a good choice because during transition I vomited. But I felt I was hungry and I needed to eat. And that's what sounded good at the time. I ended up delivering her at, I think it was like 5:03 PM so 4:30 AM to four 5:03 PM so I didn't end up needing any interventions.
Natalie Eckdahl:
I was amazed that my doctor just popped in at the last minute and was like, I'm here to catch and it's so different from working with a midwife because they're really by your side the whole time and it's such a different feeling of care. And I didn't want to have an episiotomy. And so we had talked about that and I said, I don't want to have an episiotomy. And he's like, it's a judgment call that I make at the time. I know what you want, but it's a judgment call I will make. And so I remember he was stretching, is it my perineum, is that the right, as she was crowning, he was stretching me and I'm like, that hurts. I remember yelling at him, he's like, I'm trying to help you not have what you want, which is not an episiotomy so it's going to burn but it's going to get you what you want in the end.
Natalie Eckdahl:
He didn't do an episiotomy and I barely tore. He didn't need to stitch me at all. And yeah, and then we were in the hospital. I wanted to be in the hospital a shorter time as possible. The next day we were out by midday. And I remember in the night the nursing staff kept coming in. They were driving me crazy because every time they change shifts they have to check everybody's vitals. And I remember 3:00 in the morning a nurse came in or I don't know what time it was, sometime in the middle of the night. And she's like, I need to weigh the baby and check you and all these things. And I said, she is sleeping and I am sleeping. You need to come back later. She was like, well I have to do this before the end of my shift. And I was like, well come back at the end of your shift.
Natalie Eckdahl:
I felt like I advocated for myself. I'm sure I was a little grumpy and hormonal, I apologize to that nurse for snapping at her. But I felt empowered that I advocated for not waking up my baby for no reason when we were both fine. And then the best thing about the nursing staff at the hospital is they gave me a diaper filled with ice to put on my vagina and to put in my underwear. And I've done that at home with my other births too. That feels so good to have cold in a place that is very sore at that time. So that was a nice thing that the nurses did for me and I've shared that tip with other moms and used it for my other births.
Natalie Eckdahl:
At the birth was my mom and my husband and my doula and the doula was very helpful as well. She was kind of encouraging me. And I'm sure she like, and I remember her now saying, you know you could go down the stairs and no one's going to really know where you go after that. You just need to be back in 30 or 40 minutes to be checked again. So yeah. So that was good. She was a really great advocate for me.
Rebecca Dekker:
It sounds overall a pretty good birth for the time period of 18 years ago.
Natalie Eckdahl:
Definitely.
Rebecca Dekker:
It was pretty unusual back then for people to have a doula for even back then doctors still thought it was their right to give an episiotomy whether or not you wanted one. And it sounds like you got a lot of what you wanted even though there were some bumps along the way.
Natalie Eckdahl:
I do feel I got a lot of what I wanted. The only thing I didn't get was a water birth, but that wasn't an option and I even tried, I'm the type of person that's like, let's think out of the box here. How else can we do this? And I think there was one hospital in my area at the time, but it felt too far away that I could've gone to that had, they had a birth center attached to the hospital. They don't have it anymore. Looking back, I should have explored that, but I felt I wanted to be really close. It feels like, at least for me, I thought you get contractions and the baby comes out.
Rebecca Dekker:
You have to like rush to the hospital? You're speeding away.
Natalie Eckdahl:
Rush to the hospital. So being 45 minutes from a hospital felt like forever. And we were literally like, I could have walked to the hospital. It was a mile away.
Rebecca Dekker:
What made you choose a home birth the second time around? Was it with the same partner or a different partner?
Natalie Eckdahl:
My husband Mark, who I'm married to. And I benefited from Mark's sister who has had home births. So his older sister has actually given birth to 12 children.
Rebecca Dekker:
Jaw drop.
Natalie Eckdahl:
I'm not joking that she has 12 children. All single births except for the last birth was twins, which she said did her in having two at once. Most of us are like, how do you handle this? But she had had three or maybe five of her births were at home. And so there was a lot of openness from him towards a home birth and yeah. I think that I wanted that and he was open to that. So my mom was the least open to it. She was very worried about it.
Rebecca Dekker:
And so what was that experience like then with your second baby.
Natalie Eckdahl:
That's my favorite birth of all. It was literally just magical. There's something amazing about climbing into your own bed after you give birth and having all your stuff there and not having to leave to go anywhere because it feels like I've got to pack all these things, am I missing anything? And there's things you have to do before you leave your house, anytime you leave your house. And so it just felt so relaxing to be in my own space. And I had my doula again for that birth and I like to say that she was there for my mom, not for me because the midwife had a birth assistant and she really did a lot of the rules and more that a doula would do.
Natalie Eckdahl:
Sue was my doula. She's amazing. And she more was like my mom's partner during that because my mom was nervous about it being at home and then she was nervous because I asked her to take care of me afterwards and she's like, I'm not a nurse. And I'm like, that's okay. I just need you to feed me, feed me the foods I like and help me with the baby which you're great at. But she was very, very nervous about helping to care for me but she's like the best person to take care of me. Tahoe was born in the afternoon around 2:00 or 3:00 PM and it was in the tub. And I didn't know this until after the birth, but he actually was not born underwater because I was on my hands and knees.
Natalie Eckdahl:
And I remember being in the tub and my water hadn't broke. And my midwife asked me if she wanted… she's like, we can move this along if I break your water. And I'm like, you will not intervene my birth. And I was like, no. So she's like, okay, well next time you have a contraction you could try just pushing a little bit. And literally I did that and my water broke, just a little more pressure. And then that kind of sped things along. And then I got into very, very active labor and I was leaning forward in the bath. We had a very large bathtub in that house. We're not living there now. But I was leaning forward in the tub, facing out so she couldn't see behind me.
Natalie Eckdahl:
And so she's like Natalie, in between your next two contractions, I need you to move over to the side. And I said to her, I said I'm not moving. And so then she said to my husband, she's like Mark, after her next contraction we're going to move her because I cannot see, I need to check her and I cannot access where the baby is. Because basically my back half was facing against the wall. So they needed to move me to the side. So I was like long ways. I was short ways in the tub with my head facing out and my back [crosstalk 00:21:13].
Rebecca Dekker:
With no access to, yeah.
Natalie Eckdahl:
So they literally, because I was like I'm not moving because I was in such a deep state of concentration and in pain. And so they moved me and then when I watched the video, it took me actually a couple of years to want to watch the video. He was born out of the water because my bottom was out of the water. So that was interesting. So I was in the water, but I guess it wasn't fully a water birth, but I did labor in the water. I'm a swimmer, I'm a competitive swimmer my whole life. And so water is very calming to me and special to me. So being in the water, being at home. And then my friend, she's an expert photographer in black and white. She's blacked my photos, she photographed his birth, they're magazine worthy. I can share a few with you if you'd like.
Rebecca Dekker:
Yeah.
Natalie Eckdahl:
They're amazing photographs to have.
Rebecca Dekker:
And then what was the recovery like at home?
Natalie Eckdahl:
I just remember it feeling really easy that my mom was there. I was in my bed. I always like to try to get in the pool faster than people say you should. They say wait six weeks, but I wait till I stop bleeding. And then getting into the pool to swim feels amazing to me to float. And I think it really helps with my recovery. I always swim within three weeks or so after giving birth. Not a hard swim or anything, but just moving my body. It feels so good to stretch all of my muscles because from nursing and holding the baby it gets really tight. So it's a very therapeutic thing for me.
Rebecca Dekker:
Water is very therapeutic for many people. So then the third baby you had a birth center birth. So tell us what made you choose a birth center that time.
Natalie Eckdahl:
So we had moved to a smaller house and it didn't have an amazing bath tub like the other house had. And I planned to do the birth at home and I just could not imagine how I would give birth in that house. Nothing felt right to me, I was like, okay we get a tub and it could go here in the master bedroom. And I felt I couldn't anticipate how it would be for my other two children and having a toddler. It was different the first time my daughter was actually at school, she was school-aged, my oldest is almost 10 years older than my second birth, my son Tahoe, and then Jett is almost two and a half years younger than him. I had a toddler and a 12 year old, I guess at the time. And I had neighbors that I could call on, but it just felt right to leave. I felt I'd rather just leave and keep my older kids at home have them. I really was worried about them hearing me in pain and how that would be for them and also them disrupting my need to focus on the birth because I would be worried about them. I needed to not be worried about them.
Rebecca Dekker:
You wanted a little bit more privacy, it sounds like.
Natalie Eckdahl:
I wanted privacy. Yes. And to not have to think about them as a mom for that moment of giving birth. That's a funny story too because he was due the beginning of September and I really wanted him to be born in August because my birthday is in September. Everyone in my family has their own birthday month and I did not want to share my birthday month with Jett, but Jett gets his way. And so he was born on September 2nd but on August 31st I convinced myself I was in labor and I went to the birth center and had my midwife come to the birth center and I get there and she's like, you're not in labor. And she's like, this is your third baby. Kind of, how do you not know you're not in labor? I'm like I thought I was like, I wanted to be.
Rebecca Dekker:
I don't know. I've almost thought it's almost more confusing. The more births you have, the easier it is to be, is this it? Is this it?
Natalie Eckdahl:
I knew someone who had recently given birth in her car on the way to the hospital. I was worried that I was going to give birth in the car. Since we had to drive, I felt I wanted to be there early and not give birth in my car. And so the midwife was like, you're not in labor, go home and call me when it's real. She was nice about it. But I felt really kind of dumb and I'd had my parents drive, they live about 45 minutes away. They had driven out and they're like, okay. So when I did go into labor, it was in the night. I let my husband sleep as long as I could and probably I feel about 3:00 AM or 4:00 AM, I texted and called my parents and told them to come over.
Natalie Eckdahl:
And before that we actually left and went to the birth center because my contractions were pretty strong. And my daughter, who was 12 at the time, we woke up and said, we're leaving and pop pop, who's my dad, grandpa will be here in an hour or so. But in the meantime, if Tahoe needs anything, we need your help to take care of him. It'll probably just be an hour and he'll probably just be asleep and so you should be fine. And then we texted our neighbors as well that we were heading to the hospital and if they could check in if anything was needed.
Natalie Eckdahl:
His birth was at the birth center. My midwife who owned the midwifery center, I think she had three different midwives on staff and so they rotated and I really wanted her to deliver my third baby, the second baby that she could have delivered and her name is BJ but BJ explained to me, she's like, I know moms think that they want a specific provider. But if I have been up for 24 or 48 hours at another birth, I am not the best person to serve you if you are the next person to go into labor. And so we try to take on everyone's preferences as much as possible, but we have to work in shifts or we are not at our best and it could impact you in the baby. A different midwife was there and I thought she and I had a great connection and I was feeling great for her to deliver Jett but then she ended up needing to leave because her shift was ending and she actually had her own medical appointment to go to and she's like, I am so sorry but I can not be here for it.
Natalie Eckdahl:
And we both knew I was very close to giving birth and so BJ came on shift and she actually did end up delivering Jett. And I have decided, I'm like, I'm not turning over in this birth. I'm staying on my back because I wanted to have a actual water birth. And so he actually didn't weigh as much as Tahoe, but his birth felt it was more painful because he has really broad shoulders. He weighed less, but because his shoulders are wider, it felt more painful in his birth. But we relaxed at the birth center for I think about four hours and then we went home. But on the way home I wanted an In-N-Out hamburger, which is if you're from Southern California or been here, it's our best hamburger place. I wanted a hamburger and a shake. And so that's what I got.
Rebecca Dekker:
That was your post birth celebration meal.
Natalie Eckdahl:
Post birth celebration meal. And then I remember at the time thinking this sucks to have to leave and go home right now. I want to just lay and relax somewhere. I wished I could just be, had been transported back to my home or had never left. And it made me realize how much I loved the home birth and how amazing that was.
Rebecca Dekker:
Okay, interesting. So you had those three very different experiences. So one of the reasons I brought you on the podcast today is because I know you're an expert in business and marketing. And one of the things I've noticed in traveling around the United States and Canada and speaking with hundreds if not thousands of childbirth educators, is that the number of parents who take a childbirth class has really been on the decline, which is a big problem because there's a lack of evidence based care in many places around the world. And education is really the key to opening people's minds to their options and helping them get better care.
Rebecca Dekker:
And I think I told you about this in an email, but just a few years ago I did a focus group with people who were in their 20s and I wanted to find out if they were pregnant or planning on having kids soon, why or why not would they take a childbirth class? And a lot of them really felt that childbirth classes, childbirth education was either unnecessary, undesirable or both. A lot of them said, well, I don't need childbirth education because I can just look things up on Google or watch videos on YouTube. They also said it's not necessary to take a class because my doctor will tell me what to do. And because you can't plan for something so unpredictable or something so natural, so you might as well just wing it.
Rebecca Dekker:
And then the other theme was that people thought childbirth education not desirable because they thought it was awkward and embarrassing. It makes me think of your first husband, being afraid to watch videos of birth, things that will make them upset or anxious. Also, money is a big barrier. They think childbirth education, they don't have the time or they don't have the money. It's really expensive when you're facing, especially having your first child.
Rebecca Dekker:
The other cost issue is that a lot of people are trying to decide, maybe I can afford a doula or a childbirth education, but not both. And most people tend to choose a doula over a childbirth class and the rate of people who are hiring doulas is going up. So while childbirth education is declining, from what I saw, there was a study out of California showing that the rate of people, at least in California, which is where substantial percentage of births in the U.S. happen, their rate of doulas is going up. But then the doulas are frustrated because their clients aren't educated enough to understand what's going on. And a doula can't just educate you during labor, they can't provide that service during labor and the prenatal visits, there's just not enough time to squeeze all that in.
Rebecca Dekker:
A lot of times doulas get frustrated because their clients are just not prepared, especially if they want an unmedicated birth. So what we really face in this field of childbirth education is a new generation of people coming up, having kids who when you gave birth your first time 18 years ago, it was just what you did. Every year you take a childbirth class, it was just a matter of which kind you took. But now people are skipping it entirely or they just take a free class at the hospital. And then the independent childbirth educators who a lot of them listen to this podcast and especially they're the ones who are really suffering because they're small business owners and they depend on this for their livelihood.
Rebecca Dekker:
The big hospitals, it seems to be, at least from the people I talked to, give or take, some hospitals don't have any problem getting people to register. Some hospital educators are seeing difficulties, it kind of depends. I think it's almost a little community specific, but definitely the independently owned childbirth education businesses are really suffering. So could you talk a little bit about what you see as the main problems contributing to fewer people taking classes? Because I know this really comes down to a marketing problem, I think.
Natalie Eckdahl:
Yeah, I'm going to talk about this as if it would be any field that's struggling.
Rebecca Dekker:
Okay.
Natalie Eckdahl:
I'm going to be very business focused and it's not that I'm heartless and wouldn't want every single person to have the kind of education that you and other educators offer, but you have to take a step back. I think first of all that you have to decide, I'm just going to say about your mindset as a business owner. I think it's really…
Rebecca Dekker:
Okay. So for our educators who are listening, who are owning their own businesses, this is for them.
Natalie Eckdahl:
Yeah, so this is for them. I think you need to decide if this is a business hobby or charity. If it is a hobby, then do what you're going to do. If it is a charity, then you should have a nonprofit and you should be getting money from other sources so you can provide your services. If this is a business, then it needs to be treated like a business. And this is what I would tell any business owner, you can't serve everyone and you need to really understand who is your ideal client and try to attract more of them to you. The other thing I would tell people to think about when they're thinking about their ideal client, so not every woman wants to understand about birth, but there are some women that do. How do you draw those people to you?
Natalie Eckdahl:
The kind of what I heard in the way you were framing things is there's two issues. One, we want to, people should get education about birth, which I agree. I think that it's something that I'm surprised we don't teach it in schools to the boys and the girls. We should all understand that it's not even something that anyone is taught and it's going to happen to most people. To me there's an advocacy level for birth education but how do you attract those clients to your own classes? I always like to think about, it's important to think about timing and where people are in their journey to you. It seems most people, if I am pregnant for the first time I have chosen a midwife or doctor and they are the person that I am trusting and going to for advice.
Rebecca Dekker:
Before anybody else, usually.
Natalie Eckdahl:
Before anybody else. They're my first point of access. I'm going to be taking advice from them and probably most likely my friends and family.
Rebecca Dekker:
And that is a big problem. A lot of educators say that a lot of doctors don't recommend childbirth classes anymore. Either they don't talk about it or they tell their clients, don't bother taking a class, I'll tell you what you need to know.
Natalie Eckdahl:
Exactly. Then the doctors, we're not going to change those doctor's minds. And maybe those are not your ideal clients right now. Who is open to having classes? If I'm a business owner, if I'm trying to attract more clients to me, I want to make sure my town that every midwife and every doula knows me and knows what I offer and knows the experience I provide because they are the complimentary service providers in the area.
Rebecca Dekker:
You might include prenatal yoga instructors and that as well.
Natalie Eckdahl:
Definitely I would think about who does any prenatal work with people that is more on that, some naturopathic doctors, I would make sure they knew about me. I would make sure that…
Rebecca Dekker:
Massage therapists.
Natalie Eckdahl:
Massage therapists, prenatal massage, maybe acupuncturists. I would make sure that I knew all those people.
Rebecca Dekker:
And when you say you know them, you've networked with them in person or digitally?
Natalie Eckdahl:
Yes, being connected. Well, if I think about the people that were my, for example, I'm just going to pretend I am an educator right now. I might host a dinner of some of those different practitioners we just mentioned just to talk about how we could help more women in our area and just to get to know each other. I would think that all of those people would come to a dinner at a restaurant, maybe a really healthy restaurant. Because most people that are in those fields tend towards health and healthy eating.
Rebecca Dekker:
If that's kind of out of your price range. I know one thing I did one time is I had hosted wine and dessert at my home, kind of something like that.
Natalie Eckdahl:
Yes. And it doesn't even have to be, so I actually had a guest on that was brilliant at hosting networking dinners and everybody came and paid their own way.
Rebecca Dekker:
Oh, okay. So you don't necessarily pay for everybody's dinner?
Natalie Eckdahl:
Yeah, no, you don't pay for it. If it's okay, I'll share that link with you.
Rebecca Dekker:
Yeah [crosstalk 00:36:51] share it.
Natalie Eckdahl:
It's from several years ago, but I had her breakdown this whole process because I thought it was brilliant and she found a restaurant in her area that she was actually New York City, so she ended up with one specific restaurant and they would offer individual checks for everybody. And that was understood before they all got there. But it's a really great way. It could be anything. It could be lunch, it could be, let's meet for juice at this place or tea. And most people want to be invited somewhere but don't know how to create an event and invite people. If you are the host, you get a lot from the rest of the group because you are then seen as the person who created this and the leader and people want to give back to you. There's this psychological phenomenon of reciprocity, we want to give back. We don't want it to be, I owe you. It's just something our brain does. We don't want to psychologically feel we owe anybody. I'm going to want to see how I can serve you just automatically, subconsciously. I would just encourage any women.
Rebecca Dekker:
How to do that during the era of COVID-19.
Natalie Eckdahl:
I would host a zoom call or a Facebook call or whatever it is. Skype call. Yeah. I would just say, Hey, I would love to hear how, like right now some providers are reopening, I'm assuming midwives, they're an essential service, they've been open. But maybe just talk about what are the options for educating women and how can we serve each other? How can we help each other in our community and help the women in our community. I would become known and visible. I also would have, so the population that we're talking about are in their main basically 20s and early 30s. Those are the most of the women giving birth, is that correct?
Rebecca Dekker:
Correct.
Natalie Eckdahl:
So what social media channels are they on the most? They are mainly on Instagram. So even if you're not comfortable on Instagram, I would learn Instagram and just start teaching and be a thought leader and share about birth. And there's so much evidence you have on how it helps with the birth, you're all about evidence based birth obviously, but what are some of the research you want women to know? Could you share that? Could you share success stories, pictures of babies, tips for new moms, things to prepare. I would start to have Instagram channel but very local focused.
Rebecca Dekker:
Okay. Focused on your local community?
Natalie Eckdahl:
Right. Because you're trying to draw people to you. There's probably cute baby stores and different products you recommend as an educator or things that you know. There's some things new parents need and things that you don't need and things that help you while you're pregnant. I would share that even though other people are sharing it, we all have our own unique voice that draws people to us. And so even if you have someone in your area that does the same thing you do, some people will be attracted to that educator and some people will be attracted to you because of your unique personality and voice.
Rebecca Dekker:
Okay. So you would prioritize the networking with potential people who could refer to you and Instagram for that age group.
Natalie Eckdahl:
I would. I'm guessing a lot of people don't like the word networking and your audience. And even in my audience they don't, I work with women entrepreneurs and they don't like that word. I would really think of it as connecting to see how you can serve them. And I would go with the intention of the event of seeing how can I be of service to this group. Truly that being the intention.
Rebecca Dekker:
So building relationships and connections.
Natalie Eckdahl:
Building relationships, yes.
Rebecca Dekker:
Okay. Now one of the barriers to top with education in the past is that parents didn't want to drive to in person classes. And now with the pandemic, of course that's shifted and it was really interesting overnight to see this entire field, which was very reluctant to leave their classes online and Evidence Based Birth, our classes were about 80% online, 20% in person. And so it wasn't that hard for us to shift. But I saw a lot of people really struggling, but it was almost like it kicked them, it forced them to change. So what do you think about that shift? Do you think that will be beneficial to the field or not?
Natalie Eckdahl:
I think we're going to see things shift in a lot of fields, especially I think the medical field with so much more telemedicine, I think people are going to get a lot more comfortable with doctor visits online. I don't really need to bring my sick child to the pediatrician for every little thing. I think that there's going to be a big shift in general to health services, which I would kind of put this under that bucket of moving online and people being comfortable with that. I would love for people to still keep when we can that in person connection though as part of it because I think that when I think back to my birth experience, it was nice to be around other people and going through the same thing and I was the first in my friend group to have, I think it depends on what you need. I needed to meet other people that were new parents because I didn't have that in my friend group. And so that sense of community was really nice to have and I got a lot of that from my yoga class as well. That provided me with some community that I was seeking as well.
Natalie Eckdahl:
But I think it's an amazing opportunity for this industry to connect with this age group that's used to doing everything online and if you're going to stay in business, my daughter who's 18, I imagine when she has a child, she does everything online and for her it's been seamless to go. She's had to move her whole schooling online as we all have. But for her it has not been a big deal. She's used to talking to her friends on the phone. It feels almost the same to them as being in person. I think that it's important to really understand the people that you're serving and what they're comfortable with. And I think the millennials and then gen Z coming after them are going to be very comfortable doing things online and would prefer it. Even if you were next, they could walk across the street, they might prefer to just stay home in their pajamas and be online.
Rebecca Dekker:
Yeah, so maybe having options after the pandemic is over for both types of people. And that that's what we do at Evidence Based Birth. Our class was a hybrid where about 80% of it was online. Some of it's self paced, some of it with your instructor and classmates and then 20% was in person together. But you think after the pandemic, some people might want to continue with the 100% online and some people might want the in person interaction. So maybe offering options for people.
Natalie Eckdahl:
Yeah, I would definitely, it will probably differ by community and really understanding, you could decide and that's when I talk about, who's your ideal client? You may decide, my ideal client is, I only want to do virtual and I'm going to target that person that only wants to do virtual. If you think about the spectrum of people, there's probably a group that would want to do nothing online and a group that would want to do a hybrid and a group that would like to do everything. And it's okay in your business to not serve everybody. And I advocate for that.
Rebecca Dekker:
Okay. So you don't have to have options for everybody.
Natalie Eckdahl:
No.
Rebecca Dekker:
You could just pick one and market to those people
Natalie Eckdahl:
Yes. I would highly recommend that because I like to share this saying that when you try to talk to everyone, you end up talking to no one. So when you are very specific about what you do and who you do it for, it makes it very easy to refer you and draws those people to you. So think about those complimentary service providers we were talking about, that yoga instructor that has a woman in her class that they live in different areas her and her partner or they travel, or maybe she has small children at home or they have small children at home. It's difficult for them to get out, to pay a babysitter to go to a childbirth class gets expensive. It really adds up. I've done that. And so there will be a group that will only want to be online.
Natalie Eckdahl:
Honestly, right now if I was to do a childbirth class, I would want it to be only be online. I don't really like to leave my house. I'm an introvert and my work, I talk to people I'm a business coach, so I'm interacting with people all day so I don't really want to have a lot more interactions outside my home. I would actually prefer it to be 100% online if I was your avatar but I'm not. Because I'm not having more babies.
Rebecca Dekker:
And an avatar is the business word for your ideal client.
Natalie Eckdahl:
Yes, I know it's a weird word. Sorry, I throw that around. I was trying not to actually say.
Rebecca Dekker:
No, I love how all of this can be translated to different industries and businesses because of a lot of it is the same you said it's building connections, it's being active on social media and really targeting who you serve, having an ideal client.
Natalie Eckdahl:
Yeah. And it's okay to not serve everyone. I think that as helpers, my clients that are in the health industry and I'm a coach, I consider myself a helper even though I can be kind of very analytical. At the end of the day I am here to serve and I am an empath and I take in what people feel and think and all of that. But if you really want to help and serve and have a business, I want you to stay in business. And so in order to do that, you cannot serve everyone. I would rather you decide if like say you set your prices and you know, some people can't afford it. Maybe you set aside a couple scholarships you're going to give a quarter or you're supporting a nonprofit that's supporting that disadvantaged group. There's nothing wrong with targeting a higher socioeconomic level of client to stay in business and then use that revenue to do good.
Rebecca Dekker:
To fund other spots.
Natalie Eckdahl:
Yes, to fund other things. It's not your job to take care of all the women giving birth. And if you see that as your job, you probably won't stay in business. I'm saying that because I have watched doulas go out of business. I have watched childbirth educators go out of business. And so I'm saying this because this is how you would have a successful business in any industry. It doesn't matter what it is.
Rebecca Dekker:
What about the competition with free. A lot of the childbirth educators that I work with, there's a lot of free resources online, free YouTube videos. A lot of hospitals have switched to completely free classes and it's really, really hard to convince parents that they need to pay for an independent educator. When I do believe independent educators so often that's my personal preference because I believe that they're not going to give the party line. You know what I mean? You get a little bit more of a non-biased viewpoint.
Natalie Eckdahl:
Yes. I think you have to really think about how are you different. You have to differentiate yourself. What is different about your classes versus free or what's available free in your area or where your ideal client might look. I think we should always remember that even if things are free, I might still pay for something that you offer because it's faster or more convenient. I remember I followed a few food bloggers and all of their recipes are available for free on their website, but I have bought their recipe books. I paid the money because I wanted to have it all in one place and I didn't want to have to go searching. There will always be some people that are DIYers that they're never going to pay you money. I wouldn't worry about the people that they're not your client. There's some people that will never pay for childbirth classes and that's okay. That's okay. That's not who your focus should be on.
Natalie Eckdahl:
You really need to think about is who is the couple, the woman, the partners group, who are the people that want to have things delivered at the time that they want it more convenient all in one place. Maybe if it's online information you can go back to, someone you can ask questions to. Maybe having email access or texting access, creating a community of women. Maybe we're all going to have a birth party afterwards. What can you do to add value that makes you different from what's available free or free at your local hospital.
Rebecca Dekker:
Okay. So a lot of this is great at the individual business level. Do you think that this entire field is at risk? When you look at other industries that are struggling or do you think people will always want education about childbirth and maybe it's just a matter of changing our strategies for this newer generation?
Natalie Eckdahl:
I think it's important to talk to that generation and to really understand them. There's a lot of research about millennials and I would really seek to understand them as a generation so that you can align with their preferences. But there is always, in every field, there is a higher end offer. What I actually would pay for is one-to-one coaching from a childbirth educator. So that's something to think about. There's a group of people that want customized just for them services. I don't think that will go away no matter what happens in this field. I would have to do a lot more research and studying to really evaluate. But as a quick takeaway, I would just say to really seek to understand this generation and what are they drawn to, what are they paying for? They are very focused on the world being a better place and they spend money differently than the generation before them. And I would seek to understand them as a generation and then understand them in your community and how can you connect with them early on in the journey.
Rebecca Dekker:
Okay.
Natalie Eckdahl:
And connect with those who they're connecting with before they might connect with you.
Rebecca Dekker:
So do your research on the current generations giving birth, which includes millennials and also gen Z, which is now graduating from college. We'll be starting to have more kids soon. So thank you Natalie so much for letting me pick your brain to just kind of understand how an independent educator might tackle this problem. How can people follow your work and get to learn more from you?
Natalie Eckdahl:
Well, I have a podcast also. It's called the BizChix Podcast and it's B-I-Z-C-H-I-X. If you search for that in your podcast app, wherever you are right now, you can probably find it. And then our website is BizChix.com and you can learn more about me and our programs that we have for women entrepreneurs there. But I just want to say that I am so appreciative as a woman that has benefited from education and from women that really care and people that really care about the birthing process that have advocated for me to have the births that I wanted. I am just so grateful for all the work that everyone's doing there and just to encourage the people that are listening that are expecting right now. I didn't regret any moment I spent learning about my body about birth.
Natalie Eckdahl:
I think it's so important to educate yourself. And the one birth I was at where it was in the hospital and induced, I watched my friend have no tools on how to cope with her labor pain. There was a big long stretch of time, hours between when she got Pitocin and when she got an epidural and she had no tools on how to manage that time period. And so it fell on me. I helped her manage that time and I didn't feel prepared to do that, but I just shared what worked with me to her. But that's why its so… you don't know what kind of birth you're going to have. And so it's important to be prepared no matter what. About what's going to happen even if you're planning to be induced or planning to have an epidural. Sometimes you don't get the epidural in time or sometimes things don't work out the way you want them to, I think as women it's so important to understand our bodies, understand birth and be prepared.
Rebecca Dekker:
Thank you, Natalie.
Natalie Eckdahl:
Thanks Rebecca.
Rebecca Dekker:
Wow. I am just so thankful to Natalie for sharing her wisdom with us today. For those of you who are birth workers out there and own your own small businesses, I highly recommend her podcast at BizChix. She has a lot of really great information for people who own small businesses in the service industry, including doulas, childbirth educators and midwives who own their own practices or birth centers. Most appreciative that she opened up and shared her birth stories with us. If you'd like to learn more about the Evidence Based Birth childbirth class and how we've moved our classes totally online during the pandemic, but still offering a really high quality experience, just going to evidencebasedbirth.com/childbirthclass. Also just a reminder that we will be taking next week off. I'll talk with you all two weeks from now. Thanks everyone. I'll see you then. Bye.
Rebecca Dekker:
Today's podcast was brought to you by the community inside the Evidence Based Birth professional membership. The free info that we provide to the public at evidencebasedbirth.com is supported by our professional membership program. Our members have access to a closed Facebook group and private community forums. I'm proud to say that this is an interprofessional group that includes doulas, childbirth educators, nurses, midwives, physicians, and other professionals from across the world. Each week I do a private Facebook live with our members where we dive into more discussion and I answer their questions about these podcast episodes. I'm in our private community every weekday answering questions and helping members brainstorm solutions to problems. To join our professional membership, visit ebbirth.com/membership.
Listening to this podcast is an Australian College of Midwives CPD Recognised Activity.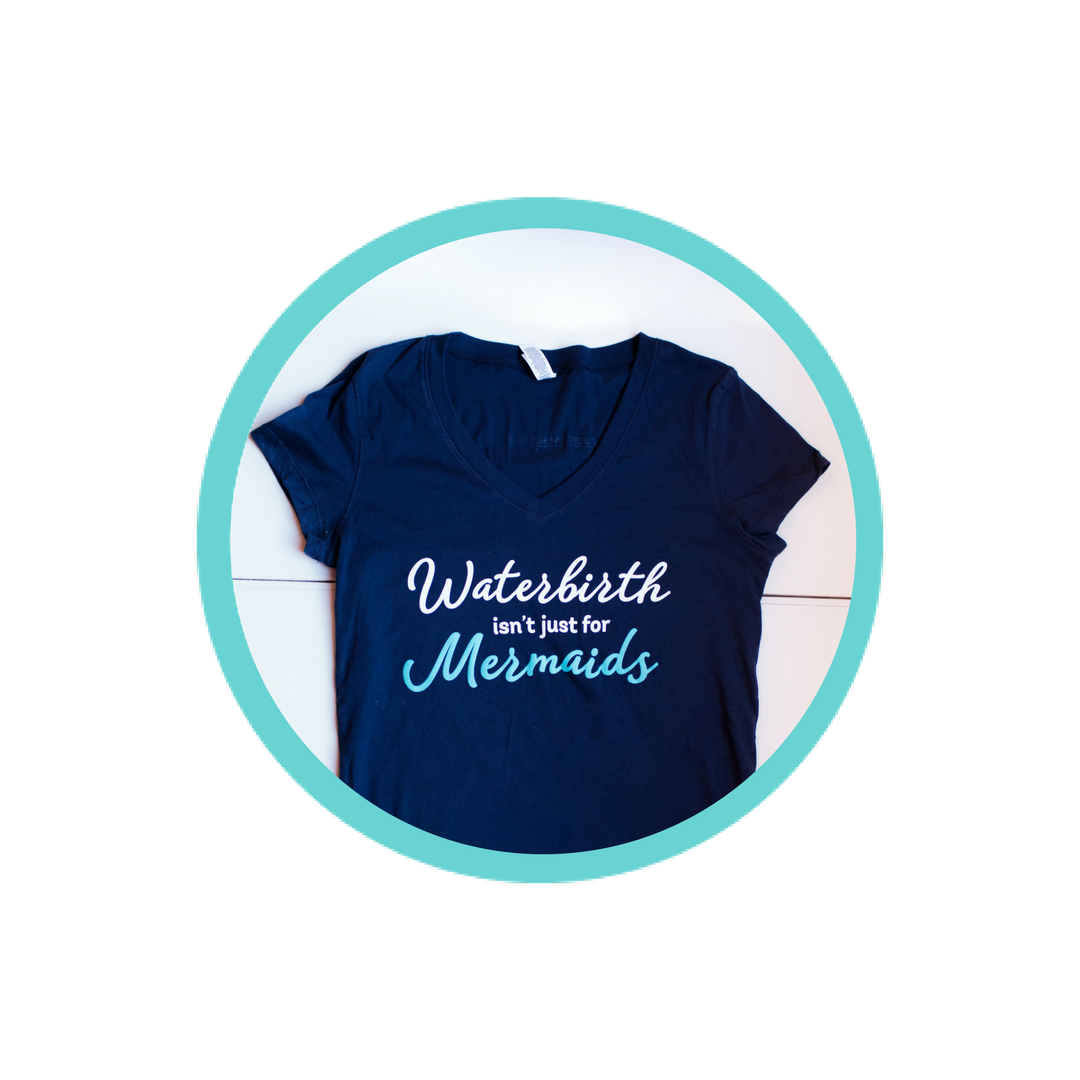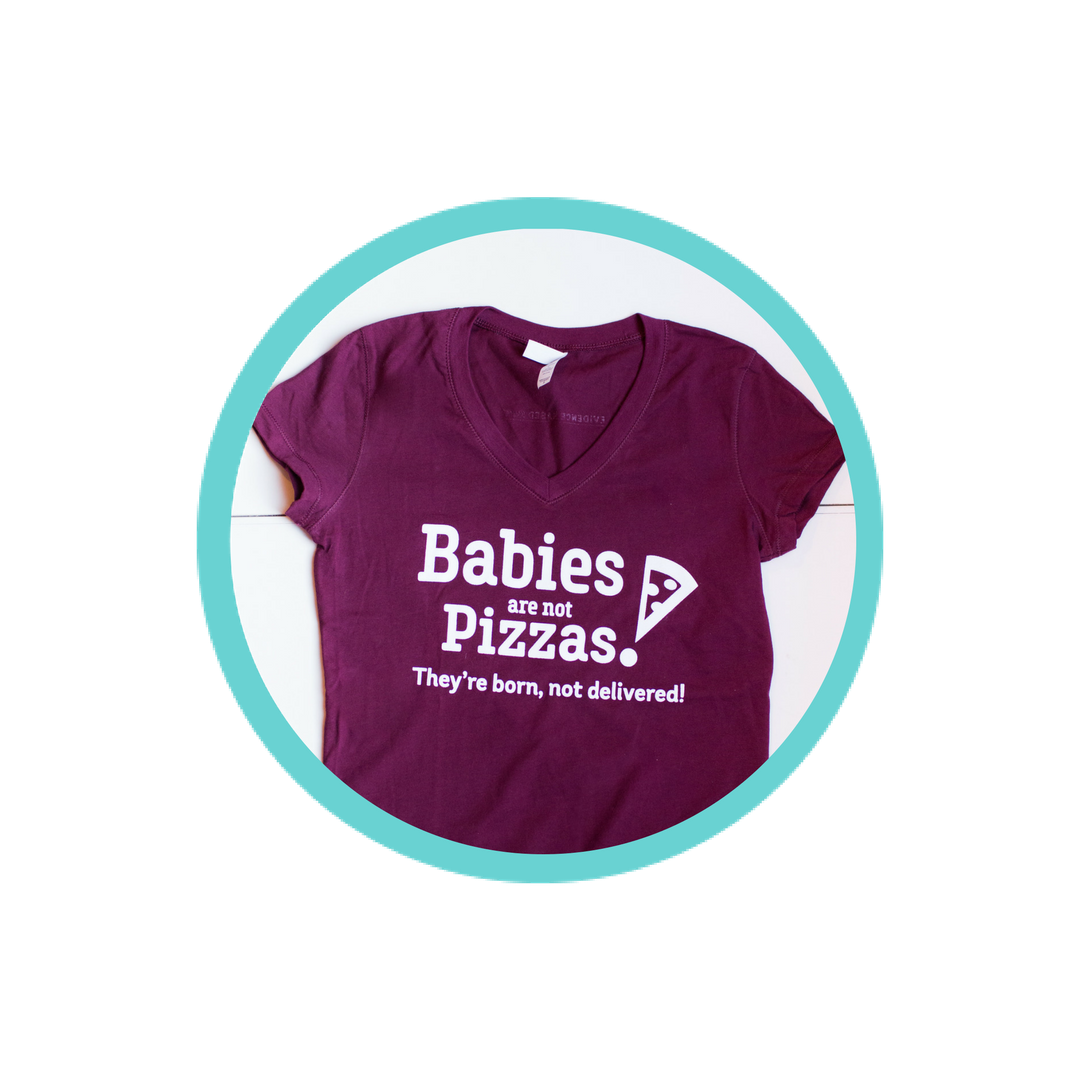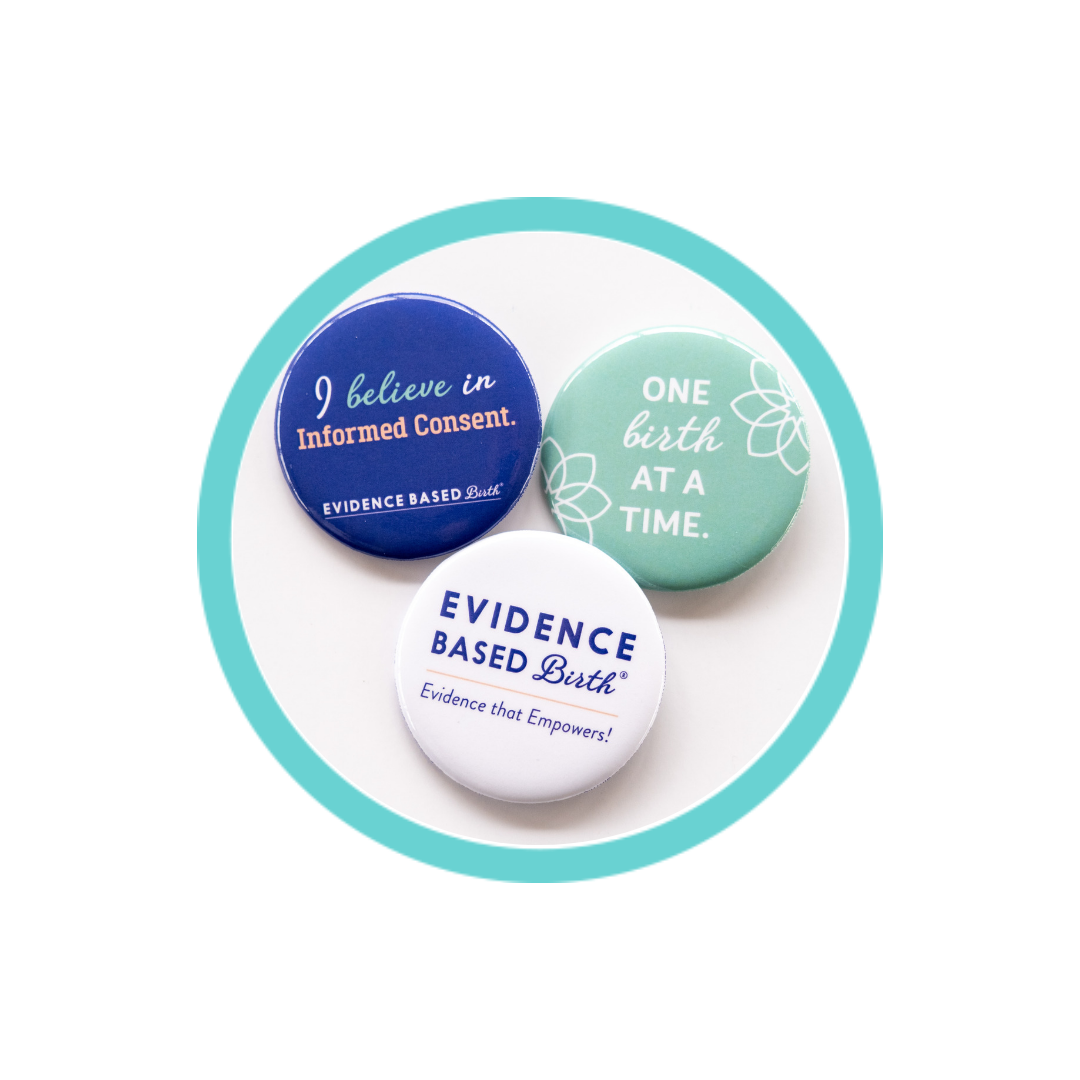 Stay empowered, read more :
Don't miss an episode! Subscribe to our podcast:  iTunes  |  Stitcher  |  Spotify On today's podcast, I talk with Tania Silva Meléndez and Tamara Trinidad González, birth workers and Evidence Based Birth® instructors about giving birth and midwifery care in Puerto...