On today's podcast, we are thrilled to share with you an important interview with the co-founders of The Black OBGYN Project, Dr. Rachel Bervell, and Dr. Tamandra Morgan. 
Dr. Rachel Bervell, a graduate of Harvard and Georgetown University, is the founder of the nonprofit organization "Hugs for Ghana," and co-founder of "The Fresh Resource Urban Initiative Team" or FRUIT, which addresses food insecurity and underserved communities through health literacy and nutrition courses. Dr. Bervell continues today to be dedicated to vulnerable communities and patients and serves as a medical consultant for the University of California, San Francisco's "Voices for Birth Justice" and as a women's health practitioner.
Dr. Tamandra Morgan, a graduate of Stanford, Johns Hopkins, and the University of Illinois at Chicago, is a second-year resident physician in OB/GYN at the University of California, San Francisco. In Chicago, Dr. Morgan was a leader in the Urban Medicine program and volunteered at the male health forum on Chicago South Side. Dr. Morgan is a 2017 recipient of the prestigious American Association of University Women Selected Professions Fellowships.
In today's podcast, Dr. Bervell and Dr. Morgan share their journey to becoming obstetric physicians. We also talk about their experiences with creating "The Black OBGYN Project," and how they are using their platform to advocate and amplify the need for more Black OB/GYNs to enter and be supported in the field. 
**Content Warning: We talk about racial disparities, obstetric abuse, microaggressions, and sexual assault.** 
Transcript
Rebecca Dekker:
Hi everyone. On today's podcast, we're going to talk with Dr. Rachel Bervell and Dr. Tamandra Morgan about The Black OBGYN Project. Welcome to the Evidence Based Birth® podcast.
My name is Rebecca Dekker, and I'm a nurse with my PhD and the founder of Evidence Based Birth®. Join me each week as we work together to get evidence-based information into the hands of families and professionals around the world. As a reminder, this information is not medical advice. See ebbirth.com/disclaimer for more details.
Hi everyone. Today, I am so excited to introduce our honored guests, Dr. Rachel Bervell and Dr. Tamandra Morgan. Dr. Rachel Bervell is the founder of the nonprofit organization "Hugs for Ghana," which supports youth philanthropic endeavors. Has worked on quality improvement projects and resource poor clinics in Tanzania, East Africa, and was a member of the March of Dimes National Youth Council, serving a four-year tenure with the historic organization. After graduating from Harvard in 2013 where she studied neuroscience, global health, and health policy, and from Georgetown University in 2015, Dr. Bervell co-established "The Fresh Resource Urban Initiative Team" or FRUIT, which addresses food insecurity and underserved communities through health literacy and nutrition courses. She was a patient centered medicine scholar and empowered survivors of domestic violence and homeless communities of Chicago to take ownership of their wellbeing. Dr. Bervell continues today to be dedicated to vulnerable communities and patients. As a medical consultant for the University of California, San Francisco's Voices for Birth Justice and as a women's health practitioner.
Dr. Tamandra Morgan is our other guest. Dr. Morgan is a second year resident physician in obstetrics and gynecology at the University of California, San Francisco. Dr. Morgan is a 2009 graduate of Stanford University, where she earned a bachelor of arts in human biology with a concentration in human genetics and cancer. Following graduation, she matriculated at the Johns Hopkins School of Public Health, National Human Genome Research Institute in the Genetic Counseling Training Program. She completed her medical training at the University of Illinois at Chicago College of Medicine, where she was a student leader in the Urban Medicine program and volunteer at the male health forum on Chicago South Side. Dr. Morgan is a 2017 recipient of the prestigious American Association of University Women Selected Professions Fellowships. Welcome Dr. Bervell and Dr. Morgan to the Evidence Based Birth® podcast. 
Dr. Rachel Bervell:
Thank you so much for having us.
Dr. Tamandra Morgan:
We're so excited to be here.
Rebecca Dekker:
So I'd love to hear from you both. You work together on The Black OBGYN Project. Can you tell us a little bit about this project and what gave you the idea to start it?
Dr. Rachel Bervell:
Absolutely. So Tamandra and I are really close friends from medical school. And I think that at the beginning of our fourth year we endeavored on our residency interview process, we were very in tuned with each other and our experiences. And we often saw during our interviews that we were the only Black individual or the only minority person in the room, and this stuck out to us. Because the both of us went to medical school at the University of Illinois, Chicago, which is very proud of its diverse medical student population. Not only that, but we have an incredibly diverse faculty and just equally diverse patient population. 
So when we were on these interviews and we were seeing that we were oftentimes the only in the rooms, it definitely was a difference from what we have experienced. So we decided along the way to start making a community, which started on GroupMe, a phone app that just allows you to chat with each other. Every time we saw another applicant or another individual on the trail for OB/GYN who happened to be Black. So it kind of spread through word of mouth. And by the end of that interview season, we had over 100 individuals, men and women who were passionate about OB/GYN. And the group became a beautiful community where we could talk about our experiences on interview day, where we could discuss what programs really matched us, or fit the culture that we were looking for in an open and honest space. 
So fast forward to spring 2019 when the Student National Medical Association or SNMA held the AMEC Conference in Philadelphia. It's a student national medical association just for a little bit of history. And I think it's important as well to what we'll discuss later today is the student version of the NMA. The NMA was actually founded at the end of the 1800s in response to the fact that physicians that were Black could not be admitted to the American Medical Association. So this incredible organization for over 100 years has continued to support Black physicians, Black trainees to make sure that we have incredible representation in medicine. 
So at this conference in Philadelphia, we all met up for the first time, put faces to people's names. And it was incredible just the amount of energy and support that we were providing each other. And because of that community, everyone wanted to make sure that we could show ourselves to the world in some way, shape, or form. And that's really how the Instagram idea came up. 
It became a little bit challenging to manage over 100 people who were interested in an Instagram on one account. So because it was the idea of Tamandra and I, we decided to really represent different residents on the account. But we also at the same time started to see that OB/GYN as a specialty had its own disparities. Disparities with health outcomes, as well as disparities in the workforce itself where only 5% of physicians are Black.
So really, this experience showed us that we could have a social media presence and not just show the world that we are here as Black doctors, but also show the world that we're learning about ways to make the field better. And that's really how The Black OBGYN Project came to be. And now almost a year and a half later, we have over 15,000 followers and we're just humbled to continue educating in this space about anti-racism, to have representation, and to ensure that everyone knows that Black OB/GYNs exist, and we're willing to learn from our history.
Dr. Tamandra Morgan:
And it's definitely, it's grown beyond what we imagined it would be when we first started it.
Rebecca Dekker:
It's so amazing that you started this as residents too. I think it's just very inspirational for students out there to know that they can be a force for change. And especially when it comes to things like social media, you have the advantages of youth and your generation that older generations don't have. So you've said you've grown a lot, but I'm not surprised because you are amazing at managing that page. And I'm glad you were able to figure out how 100 people could be represented with one account. And it was a good idea to keep it to you two. 
But I would love to hear too going back to when you met in medical school. Tamandra, do you have any memories you want to share or stories about your friendship with Rachel and how you two bonded over medical school?
Dr. Tamandra Morgan:
Yeah. So Rachel and I were both participants in the Urban Medicine curriculum at UIC. And that's something that's very unique to the UIC College of Medicine. It's for individuals who are committed to working with underserved populations who have a passion for disparities work. So in addition to your medical curriculum, you work on community projects together. So that's how Rachel and I became close. So we've kind of both always, things that have driven us into medicine is a passion to give back, a passion for the underserved, and really advancing health equity. And as fate would have it, we both fell in love with OB/GYN.
Rachel was initially gung ho about OB/GYN before I was, and then I kind of when I had my rotation, I was like, "I think I'm really loving this." So that brought us closer as we embarked upon residency and deciding which programs to apply to. We applied to a lot of similar programs and shared a lot of similar experiences. 
So when we decided to do the page, we were very busy, but we thought about it in two ways. We said one way, it would also help us study. As we post educational contents or actually preparing for our clinical work, we're learning about conditions, we're learning about how to be better providers. So by educating the public, we're also doing a lot of self-education. 
And it's also been a great way to connect with mentors in the field. We've been able to reach out to a lot of attendings and a lot of midwives who are doing great work, and just really kind of expanding our professional and academic network through the page.
Rebecca Dekker:
Was wondering if you could go back and tell me a little bit. You mentioned about the challenges with interviews, and matching, and that sort of thing, the unique challenges faced by Black medical students. And I was wondering if you could talk about that experience or what you see other people experiencing. 
Dr. Tamandra Morgan:
Yeah. I think sometimes, it's hard to envision seeing yourself in a environment where no one else looks like you. So I know a lot of my colleagues, one of the first things we do when we're looking at a program is you look and see who are the residents in this program, who are the faculty. And if you realize that you might be the only Black person in that program, it's something to consider. And for some people, that might be a deal breaker. For others, it's just a hurdle. Or for some people, that has no influence on where they train. But for me, I knew that it was important to be in a program that had a strong sense of community. And knowing that residency is a very rigorous experience, I think it's very helpful to have people who can support you and be attuned to issues that are impacting you.
So what that might look like in medicine, a lot of times there's microaggressions, there's instances of covert racism and overt racism. And being able to at the end of the day decompress and talk about these issues, and express your concerns and have people who one, understand and are able to empathize with you, and are there to support you and give you advice is very important. And this past summer being at my program, I felt so well supported. In the midst of everything that was going on in the country, I felt very supported by everyone in my program. And I think that was just invaluable.
Dr. Rachel Bervell:
At the same time, I think it's really important to remember that not everyone will have an experience of having representation to that extent in their own individual program. Again, I mentioned that 5% of physicians are Black. So there's obviously a huge disparity when looking at what the population of individuals who are Black are in this country. That being said, I think a lot of programs especially after this past summer are realizing that you have to be more vocal about making a comfortable space for your residents of color. Even if that means that you have one Black attending on faculty, one Latina faculty member as well, you need to make sure that for your residents that are there that identify as Black, Indigenous, or other person of color, that they feel like they have a mentor, that they don't feel uncomfortable when they see some sort of biases going on. Especially towards patients or microaggressions as Tamandra mentioned. Because oftentimes you will be the only, especially in the real world.
So for me going through the match process, it really was will this program be able to support my passions that I have in mentorship, in ensuring a pathway behind me, especially if I will be the only in this space? Will they respect my ability to want to advocate for my patients of color if I see something going on that might be uncomfortable for others to talk about? So I think it's a little bit of both. Making sure that you have an amazing community, but also making sure that that community is amenable to you as a person of color knowing that we are so rare.
Rebecca Dekker:
And that can't be an easy task for somebody hoping to go into residency, especially with there's a shortage of OB/GYN residency spots, correct?
Dr. Tamandra Morgan:
Yeah. You have to really kind of weigh your priorities and really make a comprehensive decision on what are the things that are going to matter to me? What are the deal breakers? And that's hard as a medical student to really, I couldn't foresee what a global pandemic happening in the middle of my intern year, and racial unjust happening. It's a very big decision that you make, and that's why I think going back to the idea of having community, talking to other applicants, or talking to current residents, and like, "What has your experience been like in this program? How has your program been supportive of issues relating to race, and gender inequalities, and things like that?" I think they're tough and uncomfortable questions, but you have to feel like you're able to ask them and get answers that are satisfying to you
Rebecca Dekker:
And Dr. Bervell, I wondered if you could mention or talk a little bit about why you became interested in family medicine too. Because I know you're a branching into that as a future career. And a lot of people in medical school who are interested in obstetrics don't often realize that they can attend births as a family physician. Can you talk a little bit about your decision to pursue that?
Dr. Rachel Bervell:
Absolutely. First, this was definitely not an easy decision for me. As Tamandra mentioned, I have been gung-ho OB/GYN since day one of medical school. And I think that comes from partly my upbringing. I was born to a family of immigrants. My parents are from Ghana, West Africa. And in Ghana, we have a matrilineal society. Women are seen as the heads of not just their households, but of their communities. And I think often, we hear that quote that if you teach a woman, you are teaching her community. You are really changing her society. And that is from a Ghanaian scholar. So it was part of me knowing and recognizing that we all were birthed from a womb. And in order for at least in my opinion, in order for all of us to have good health, it's really important for us to take care of our birthing people.
So I went into residency with that being a really big value that I wanted to uphold. But I also went into residency loving my ability to advocate and to work on social determinants of health. And to really be a spokesperson in a way that oftentimes we're not taught in medical school about different disparities, how health factors affect certain populations at disproportionate rates. Things like that. We don't really get exposure in medical school of how to be a public health icon really. And I think that's an area of improvement, and a lot of medical schools are realizing that.
But in my OB/GYN residency, I recognized that with a lot of my mentors and a lot of the attendings who would help me, oftentimes they would go into that advocacy component of their identity after they were done with residency. And this is not in every residency program, and this is not with every individual. But I found that more often than not, they would do their advocacy work as a fellow or as an attending. And that they had to make a decision for themselves between surgery, or if they wanted to be really engaged with public health and policy. 
And I think there was oftentimes for me, opportunities where I wanted to do more for my patients. And I tell this story all the time because I will never forget this patient. I had a 16 year-old come into triage one night when I was working. And she at the time was about 32 or 33 weeks pregnant. And she said she didn't know she was pregnant. We later found out that that pregnancy was the result of an assault by her cousin unfortunately. She came back to triage again, where she was oftentimes receiving her prenatal care. And at that time she was in labor, so I was able to deliver her. At the time of her admission, she was also found to be RPR positive. So she had syphilis. And I scheduled her for my postpartum clinic so I would be able to see her for the next six weeks where I not only gave her penicillin, but I was able to work with her and refer her to social work.
But as soon as my six weeks in the postpartum period was done with her, unfortunately because she was 16, I don't have experience with pediatrics. I was not going to see her again until she was 21 if she had a Pap smear. So I just felt helpless, especially knowing that I wanted to be that person to help women, to help children, to help families. It just felt like a disconnect. And that's not saying that every OB/GYN feels that way. There are definitely people in field, in the specialty who act as primary care physicians. But I think I wanted a little bit more exposure. And that's really what got me to family medicine. And I'm excited that I can still do deliveries. I can still work with my patients in that front. And there's a big need when it comes to perinatal care. But now I can also help them beyond that and also help their children.
Rebecca Dekker:
Yeah. There's definitely something beautiful about being able to do the whole family care. Not only do you get to be there for the birth of their baby, but you can help care for that baby as it grows up and care for the whole family, which is really awesome. 
Dr. Morgan, you kind of lit up when you were talking about how you fell in love with like obstetrics. Can you tell us like a little bit more about what you love about it?
Dr. Tamandra Morgan:
Yeah, I think it's such an exciting field to be in. I like to tell people, it's basically every day is a birthday party, which is always a fun thing about being at work on labor and delivery. And then globally, obstetrics and gynecology as a specialty, it really spoke to me because I was someone who had a lot of different interests. And I think that in OB/GYN, in one day you can go to a birthday party, you can go to the OR and perform a very necessary surgery for your patients with reproductive health needs. And you can also be in clinic. So I really enjoy the diversity in the clinical setting. I enjoy taking care of women from birth to post-menopause, and just really being there during very trying moments of an individual's life. So I really felt that obstetrics and gynecology was just a perfect melding of all my different interests.
And I also had really great mentors in the field. So Rachel and I both shared a lot of mentors. Dr. Gloria Elam at UIC, who is such a great person to work with. Dr. Chrsitopher Enakpene. Even just people who reached out to us and made sure that we felt supported, helped us with research projects. So oftentimes, I think who your mentors are really kind of heavily influence where you ultimately end up.
Rebecca Dekker:
That's awesome. And thinking about how you take all of these experiences and you use them to inform your Instagram page, The Black OBGYN Project. I notice on your page that you do a whole bunch of things. You educate people about history. You do anti-racism education. You educate about basic health conditions in pregnancy. And then you also feature different Black physicians. And it's just been really cool to see how much engagement you have. I would love to hear what for you is the most rewarding aspect of managing this project?
Dr. Rachel Bervell:
I love, love, love, educating. I just love the ability to bring this information that both Tamandra and I are learning in a very nuanced way to lay people and to really make sure that you know you can be an advocate for your own health. That's been the most surreal experience, because Instagram is the perfect platform to do just that. It's both visual. It allows people to engage with us. So on a daily basis, we have numerous direct messages spanning from, "I love what you do," to, "Hey, I didn't know that there was even a Black OB/GYN that was doing urogynecology work for my grandmother. I want that information for that physician that you featured the other day." For me, it's just the ability to educate, and teach, and remind people that we are here. And we acknowledge that yes, OB/GYN has a very interesting history. Its history is not glamorous in the way that we see the field and the specialty today. But at the same time, we want to make sure that you're aware that we know, and that you can find a way to learn about OB/GYN yourself in a way that makes sense.
So that's really the bottom line for me. I love creating. I take a lot of pride in designing the posts. And Tamandra and I always discuss the different content material. We have a huge Google document of so many different directions that we can go, and we will never have an end or limit to the different content that we can put on the page. But I think for both of us, we just really appreciate the education that comes as a result.
Dr. Tamandra Morgan:
Yeah. And I think my favorite part are the Black OB/GYN voices posts, because I'm all about representation. And as someone who I didn't see a Black doctor probably until early college for the first time in my life, I think it's very important for someone to be able to be scrolling on their feed and seeing a doctor that looks like them. So I love being able to feature these voices. And we did a post about the different subspecialties in OB/GYN featuring Black specialties. And I just think it's very important people of all ages to be able to see representation on a platform like this.
Rebecca Dekker:
Which posts would you say get the most exposure, or what do you think are the most popular posts on your page?
Dr. Rachel Bervell:
That's a great question. So you want to talk about, approached us to collaborate on a post. And we talked about the racist history of OB/GYN. And I think for the first time, that information reached a really wide audience and people were really shocked, but also really impressed that again, providers were leading the conversation rather than a historian. Because I think oftentimes when we hear these types of conversations, it's coming from experts like Dr. Deirdre Cooper Owens, or Dr. Harriet Washington, both of whom are historians and humanity professors. So they were hearing it from doctors, medical physicians. Other posts that have done really well are different series. So we did one that was like let me Google it for you. Or "Siri, can you tell me about?" Just basic exposure to women's health, reproductive health. Details and facts that people wouldn't necessarily know, but it plays a big role in your day-to-day experience with the healthcare system.
Dr. Tamandra Morgan:
Yeah. I think something that was special about last summer was that people were just in a place of willingness to learn. And I think our posts happened to coincide with that atmosphere where people were learning about some of the painful truths and history of our country or the medical institution. And we specifically focused on obstetrics and gynecology. And we just talked about, "Hey, these are the issues, these are disparities. These are things that you should be well aware of because not only are they important in the past, but some of the legacy of these issues are still happening today. "When we think about, "Why is there a maternal mortality crisis in America?," a country that has enough money to do well by its citizens, we have to consider the impact of medical racism. So I think our posts were able to start to build on this conversation that the country is having about some of our issues.
Rebecca Dekker:
And for our listeners who aren't really aware of the racist history of gynecology in particular, is there any information you want to share for people who aren't familiar with that story?
Dr. Rachel Bervell:
Absolutely. I think the main player, known as the father of gynecology as Dr. James Marion Sims. He was a very renowned physician in the mid 1800s who created over 70 different medical devices and really helped propel the specialty of gynecology to its acclaim that it has today. But in the process of developing the specialty, not only was he for example the president of the American Medical Association and the president of the American Gynecological Society, but he did so using enslaved women's bodies. In his writings and in his research, he only named three of these women. Anarcha, Betsey, and Lucy, but there were upwards of at least 10 others who he would do experiments on quite frankly, without the use of anesthesia, without the use of any pain medication. And he treated these women quite inhumanely and helped propel and project this myth that has unfortunately stuck around till today that Black individuals can endure and can take pain more so than white people.
So in order to understand women's health, and reproductive health, and how to be autonomous over our bodies, really it came at the expense of the bodies and the existence of other people and other women. And that has obviously really struck a chord in people today.
2018, his statue was still in Central Park standing in New York City. And it was actually taken down because of how inhumane and gut wrenching his work was in the past. And it's been recognized that what he did then does not stand today. But I think because of that history, we still have to reckon unfortunately with the myths that have continued to persist today. Actually in 2016, the Proceedings of the National Academy of Sciences had a research paper where they surveyed 222 medical students and residents, and asked them about different myths in medicine. One of them was can Black patients endure more pain than their white patients? Do Black patients have thicker skin than white patients? And unfortunately, almost half of these trainees believed these myths. And it actually ended up that not only do they believe those myths, but what they were believing influenced how they were prescribing medications to these patients or what type of treatment plans that they would recommend for these patients. And this is unfortunately a legacy that has persisted because of individuals like Dr. Sims. So I think when we talk about that history of OB/GYN and the place that anti-racism has in medicine, it is very interwoven with the field and the specialty overall.
Dr. Tamandra Morgan:
And I would say for anyone listening and who wants to get a good background knowledge on this topic, I always recommend the book Killing the Black Body by Dorothy Roberts. And it really does a great job on kind of detailing and analyzing the history of a lot of reproductive rights injustices against Black women in the United States, from days of slavery to present day. And I think it's a very important read and it really will cause you to pause and think about how some of these things have such lasting impacts and effects.
Rebecca Dekker:
Exactly. And I also want to point out that there is a monument going up to Anarcha, Lucy, and Betsey in Alabama. People are trying to start a movement to call them the mothers of gynecology, because the field would not exist without their labor. And you can learn more at anarchalucybetsey.org. And we'll put that in the show notes. They're seeking to continue to raise funds for the monument, which will be unveiled I believe on Mother's Day. So that is an important project. 
Dr. Tamandra Morgan:
Yeah, it's so exciting. 
Rebecca Dekker:
Yeah. And I'm glad to see more people being educated. To me, it seems shocking that this story was not told. And I wonder how many medical classes and OB/GYN residents graduated without ever understanding the history. Did you find that you had to educate a lot of people that didn't know about this history?
Dr. Rachel Bervell:
Absolutely. I actually had been giving lectures through February, which was Black History Month, about this topic. And it's so fascinating to see attendings in the audience who are very seasoned, recognize for the first time that the chapter that they're using was named after Dr. Sims who played a role in this really uncomfortable history. And I think that it's not just with Sims. This history, and I Tamandra alluded to this continues today with the eugenics movement, the birth control movement. As recently as forced sterilization, as we learned of last fall happening in ICE detention centers. This is a history that is present and current. And I think when you frame it that way for trainees and practitioners, it hits you differently. Because you realize that we are in an ongoing conversation as we speak now, rather than thinking about things in retrospect or in hindsight. But absolutely, this is a new conversation for a majority of people. It was a new conversation for me until I picked up the book Medical Bondage by Dr. Deirdre Cooper Owens, which is an incredible book as well, in addition to Killing the Black Body. I think both of those books allow you to understand this history specifically in obstetrics and gynecology, and really reframe your role as a provider and a physician.
Dr. Tamandra Morgan:
And that's something that Rachel and I have also been working on through the support of the ACOG, which is our governing body for gynecologists. We are hoping to develop a curriculum for residents and medical students that incorporate some of this anti-racism work learning about the racist history of obstetrics and gynecology. And just some of the things that we think everyone who's in the field of reproductive health and women's health should be aware of. So I think this has also been a great launching pad for this type of education advocacy work we want to do. And it'd be great if everyone in this field became more aware, more conscious of issues that affect all of their patients.
Dr. Rachel Bervell:
We're so humbled to receive this funding from APGO, ACOG, and CREOG. So APGO is the Association of Professors of Gynecology and Obstetrics. And as Tamandra mentioned, ACOG are governing body. They have supported us. And we are hoping to release this curriculum this coming July. With the help of our incredible mentees and medical student research team, this will be something that will be made available to not just medical students and residents, but hopefully the general public.
Rebecca Dekker:
That's amazing. I would love to see this as a required aspect of medical school and residency in the future. Because you're right, it's not just the past, but it impacts every day of the present. And I would love to hear, are there any other resources, features, or special projects you're working on that you want to talk about? Because I know you two have been very busy.
Dr. Rachel Bervell:
Yeah. I can talk about something that I'm a part of. So I am a part of the Institute for Healing and Justice in Medicine. It's a grassroots, student led and resident led soon-to-be non-profit organization that tries to investigate these disparities in the healthcare system and put full stop, and basically a stop gate to the things that we see that are unjust. So for example, many of us are aware of GFR having a racial basis where GFR is the way that you can measure the glomerular filtration rate or your kidney function. There's a difference between a Black patient's GFR when compared to a white patient's GFR. But as it turns out, there actually doesn't need to be any racial basis or differentiation whatsoever.
Rebecca Dekker:
So when you're interpreting the test, you give someone a different score based on whether they're white or Black?
Dr. Rachel Bervell:
Basically. Exactly. So this has been recognized from many providers, many students that we don't necessarily need a difference. And members of our institute were able to go to the National Kidney Foundation and present their research on this work. And right now, they are in the process of removing the race-based practices in that system. 
And this appears in many other forms as well, especially again, coming back to OB/GYN, we have something called the VBAC calculator, vaginal birth after cesarean. It's a calculator that essentially determines whether or not you will have appropriate chance of delivering vaginally after your cesarean. Again, if you are a Black individual or if you're a Latino individual, you will have a lower score when compared to your white counterpart. And that score can be as much as 10 to 15% lower than someone else.
But the question is, should there be a racial difference? And so the Institute for Healing and Justice in Medicine really looks and discusses, and just dissects these different components in health care delivery and wonders where we can change the discourse. 
One of the projects that I am actually leading is a little bit different within the institute. I'm actually leading a policy initiative that will try to make specific recommendations for perinatal care for women who are incarcerated. As many of us know, when you are in prison or a jail, you do not have the resources available to you that are necessary for your reproductive health. So we're working on a policy brief right now that hopefully will help with the Momnibus, the bill that's in Congress at this very moment, to essentially guide these facilities when they have perinatal patients and they want to make sure that they take care of that individual the best that they can. So we do a wide variety of things, but it's been an incredible ride. It's been a really fun project. and it's led by just very passionate advocates and medicine.
Dr. Tamandra Morgan:
So a couple of projects that the Black OB/GYN page is working on. We set up a mentorship project for medical students, where we're able to reach out to current residents and pair them with mentors as they go through the residency application cycle and beginning their intern year. We are hoping to do a Zoom event with a couple of advocates in the field of maternal mortality reduction efforts. So one of the big things that I'm very big on is the so what. So we can talk about issues. We can recognize that there's disparities and inequalities, but what are we going to do about them? So we're hoping at the Zoom event, we can address some of the issues that Black women face during childbirth and pregnancy, ways for them to self-advocate for themselves, but also better tools and practices for clinicians to make sure they incorporate to really address some of these common issues that Black women face.
And I will be participating in the ACOG. They have an annual congressional leadership conference where it gives you the tools and skills needed to kind of engage with these issues on a national and policy level. So that will be an exciting opportunity that's happening later this month. And continuing to develop educational content. We get a lot of DMs asking for us to talk about, "Can you talk about this? And can you give us resources for that?" We're constantly providing people with connections to an OB/GYN in their area. Specifically, people are requesting, "Can you tell me any local Black OB/GYNs that you know of?" So we're hoping to develop a directory of this information because we get asked it at least several times a week.
Dr. Rachel Bervell:
I think one thing that makes Tamandra and I so excited about The Black OBGYN Project and just our careers in general is that we're very solution-oriented. Every single post for example that we have on our page, we will always have a slide that allows you to be an active engager with that topic and that subject matter. We're very much aware that there's a lot of work that needs to be done to make the field more equitable, to make healthcare overall more just. So we are always thinking about the so what. We are always thinking about what is your next step? Where can you fit in this conversation? And how can you also have the means and the ability to essentially be a leader in your own community if you see an area that needs improvement? So I think that's something that is just a theme through everything that we do from our page to our own personal engagements, that it really comes back to the end of the day about how do we fix the problems that are around us and the issues that we are seeing.
Rebecca Dekker:
It seems like you both are really just, you have a strong advocacy spirit. And I wonder if you could just share with us, do you feel like you are going to be focusing more on advocacy for individuals versus advocacy for communities, or advocacy for Black physicians? What is your passion? Because I know it's hard to do it all. Right? But how are you hoping to continue caring for these advocacy skills for the rest of your career?
Dr. Tamandra Morgan:
Yeah. I think the conundrum that we often wrestle with, because sometimes in medicine, it might feel like you're not making that global impact in a public health way. It's kind of on your one-on-one interactions with patients. But I think even within that, just being an advocate for your individual patients, being a representative in your local hospital, and speaking out about these issues is very impactful. I feel like the page can be an extension of that advocacy on a broader level. So I'm really excited about that and seeing it grow. And I think just engaging in these conversation on local levels. So in our ACOG district, being involved in initiatives. In our community, right now at one of our hospitals at San Francisco General Hospital, there's a big initiative to reduce the police presence in our hospitals, which we are hoping will gain more momentum.
So just taking on issues at a local level that you can to the extent that you're available, it is very difficult in residency to be able to juggle all of that. But I think just the willingness is important and not losing sight of your why. Why you went into medicine, why you want to work with patients. I think the advocacy really kind of keeps you going during moments where it feels like you're running on E and that you don't have the ability to keep going. It really kind of motivates you. 
Dr. Rachel Bervell:
Yeah know. I think for me, it's really hard to determine what I would like to do for my personal self. Because yes, there are so many avenues for advocacy at an individual level, all the way to the population level and the community level. To be honest, I think our page has allowed me to see that you can do a little bit of both in a very nuanced way. And I don't really know how that's going to look like for myself in the future. I'm very glad and proud of the connections I've made and the mentors I have who are guiding me. And they work everywhere along the spectrum from the individual level to that community engagement leadership level. One of my mentors is actually the CMO of the Veterans Affairs office in DC. And that's as population level as you can get really, but I see that you can be a leader even without a title. So I'm just kind of enjoying the advocacy that I'm doing right now, and hoping that it inspires others to have conversations. And when those conversations get back to Tamandra and I, we can incorporate it and amplify it on our page or in our own educational circles, and go from there. Because that's really how we've seen change happen and education takeoff.
Rebecca Dekker:
I know. I can't wait to see you both continuing in your careers, and all the different ways you're advocating for families and for other professionals. Do you have any questions for me before we go?
Dr. Rachel Bervell:
I would love Rebecca, to know a little bit about your experience, your exposure to birth work, and how you see yourself as an advocate in your own circles. Because I think that it always inspires Tamandra and I had to hear other people's stories. Don't downplay yourself, please. I know you are very accomplished. So I want to hear it all. But we're so inspired and empowered by the many people that are here in society doing the work. And we want to be able to amplify you and other allies.
Rebecca Dekker:
You talked about the importance of mentors. I was very fortunate to have a mom who I watched advocate for other people, including her own children. She was a nurse. She's a retired nurse now. But just watching her advocate for people. And even though she's not the most outgoing person, she never hesitated to speak up. 
So I had that very strong role model. And then I felt the same way in nursing school. I had some very strong role models who taught me how to speak up and how to make my voice heard, especially when people don't have a voice or they can't use their voice. I have very vivid memories of being a nursing student and taking care of people with traumatic brain injuries, spinal cord injuries, language barriers, situations where they literally could not speak up for themselves. And having to not only advocate for them, but teach their families how to speak up for them. So it's always been a passion of mine to help people find their voice, and then also to voice concern when nobody's what they need, because they can't speak for themselves.
So I would say in birth work, I primarily see myself as a nurse educator now. And that's what I'm doing at Evidence Based Birth® is fostering a team of people who can go out and educate. And I still advocate at the individual level in very limited circumstances. But for the most part, I'm doing more of hopefully empowering people to advocate for themselves. Empowering people how to speak up who are professionals in the field as well. And I've learned that a lot of people don't have that same knowledge on how to speak up. What words do you say when you're in a prenatal appointment, or when you're in the hospital, or you're with a loved one who needs care? How do you even make yourself heard? How do you get people to listen to you? Because it's one thing to speak up, it's another one if they ignore you.
So just being able to teach families how to communicate, how to advocate for themselves, it's a big part of our childbirth class at Evidence Based Birth®. And it's also a big part of educating professionals who come to Evidence Based Birth® about how do we help in this advocacy effort. Because I do believe that we are our own best safety net in many ways. And just had so many countless examples of family members needing advocacy in the healthcare system, not just related to birth.
So it's not limited to childbirth in the postpartum period, but it's across the whole spectrum of your life you have to learn how to speak up. Especially when you're in a system of health care like we have here in the United States where so many people fall through the cracks and lots of mistakes are made. So that's always been a big passion of mine. 
So I really believe though that knowledge is power. And that's why we're so dedicated to getting research publicly accessible. Because then, it's just so wonderful to see it just gather steam and more, and more people learn the research on something. And then it starts being shared. And all of a sudden, you have entire generation of people who were once ignorant about a topic now know it. And that's kind of what we're seeing with some topics with racism, where entire generations of healthcare professionals didn't know things. And now hopefully like with the work you're doing, they will know, and they'll see the connection, and it'll make a difference in their practice. And that's how change happens.
Dr. Tamandra Morgan:
Yeah. My comment is just I've found your website to be extremely useful. I first learned about it through one of my attendings who is a midwife. And she told me to go read up about the arrive trial on this page. And I think the information on there is great for medical professionals, but also very patient friendly. So I've definitely given this link to my patients in clinic if they've had questions.
I think something with birth work, a lot of the things we know about childbirth can be very anecdotal. And patients will come in saying, "I have heard this. And is this true?" And being able to say, "Here's the evidence. There's actually scientific data and study on that," has been very useful in my practice. So I'm really appreciative of your website.
Dr. Rachel Bervell:
And you don't shy away from being really interdisciplinary. I think that's huge. Because very much as Tamandra said, oftentimes you see information, but it's from one perspective. But your page has been able to incorporate not just anti-racism and experiences, but evidence with that in conjunction. And I think that that's such a beautiful thing. So you should very much commend yourself, commend your team, continue the work you're doing. We are so proud to support EBB and to learn from you as well. 
Rebecca Dekker:
We're excited to be able to feature you this week. And I hope that everybody will go check out The Black OBGYN Project on Instagram and check out the link in your bio for all the different projects and resources you have linked to there. Is there any final words you have to say before you go?
Dr. Tamandra Morgan:
Again, thank you so much for having us on this podcast today. This has really been something beyond our wildest dreams as residents. So we feel quite honored. Thanks everyone for the support and engaging with us. I was really happy to be here.
Dr. Rachel Bervell:
Absolutely. We are so appreciative of everyone in our follow family. So don't hesitate to reach out to us either by email or in our direct messages. We love engaging with you, and listening to you, and hearing about your experiences and what you want to learn. So thank you so much for having the both of us, and we can't wait to continue these types of conversations. It's very humbling.
Rebecca Dekker:
Well congratulations on all your achievements and accomplishments. I still can't believe that you guys are residents. I mean, the list of things you've done is incredible. So we are all proud to have you as part of the Evidence Based Birth® community and look forward to seeing what you accomplish in the future.
Dr. Tamandra Morgan:
Thank you so much. 
Rebecca Dekker:
All right. It was wonderful talking with you.
Dr. Rachel Bervell:
Bye.
Rebecca Dekker:
Today's podcast was brought to you by the Evidence Based Birth® professional membership. The free articles and podcasts we provide to the public are supported by our professional membership program at Evidence Based Birth®. Our members are professionals in the childbirth field who are committed to being change agents in their community. Professional members at EBB get access to continuing education courses with up to 23 contact hours, live monthly training sessions, and exclusive library of printer-friendly PDFs to share with your clients. And a supportive community for asking questions and sharing challenges, struggles, and success stories. We offer monthly and annual plans, as well as scholarships for students and for people of color. To learn more, visit ebbirth.com/membership.
Listening to this podcast is an Australian College of Midwives CPD Recognised Activity.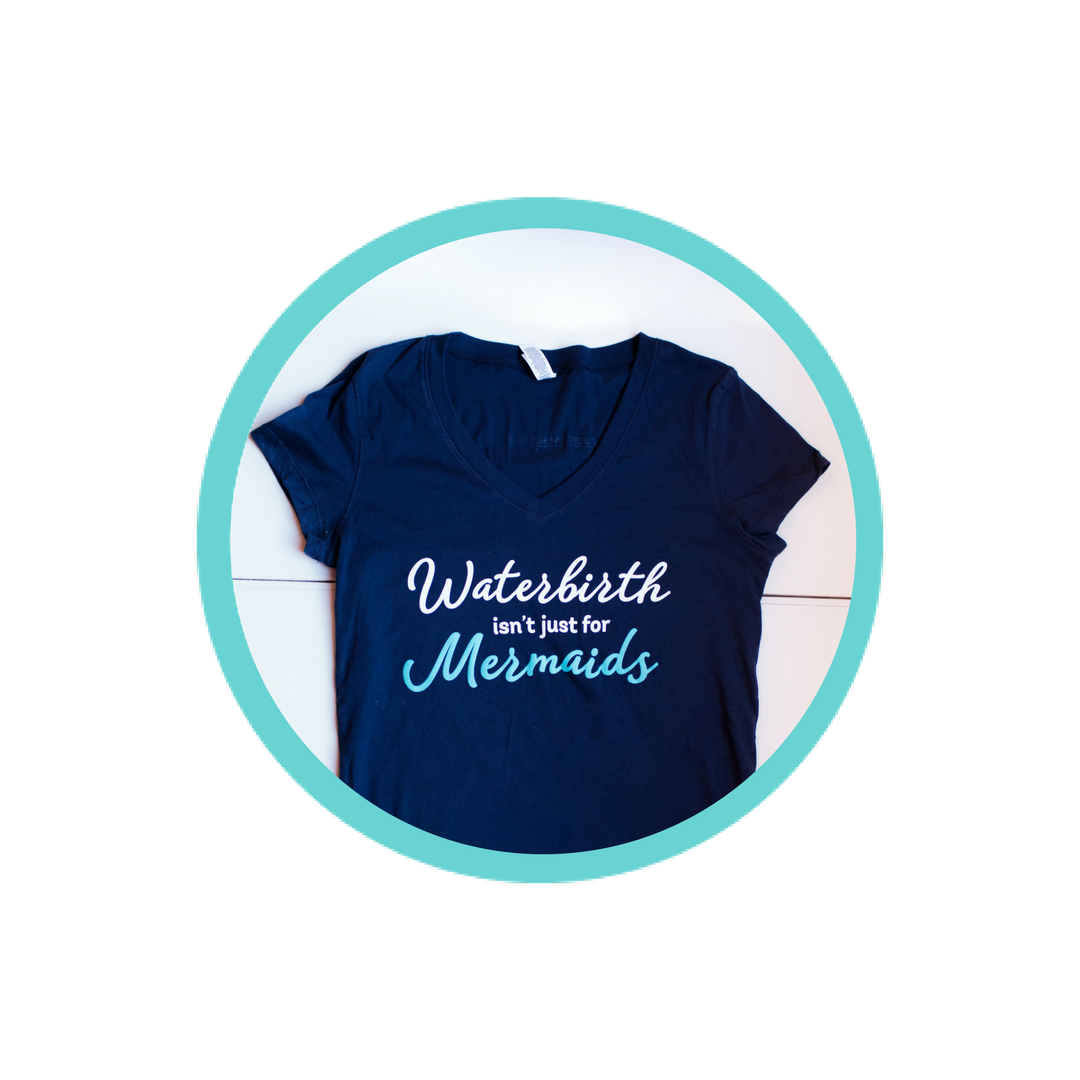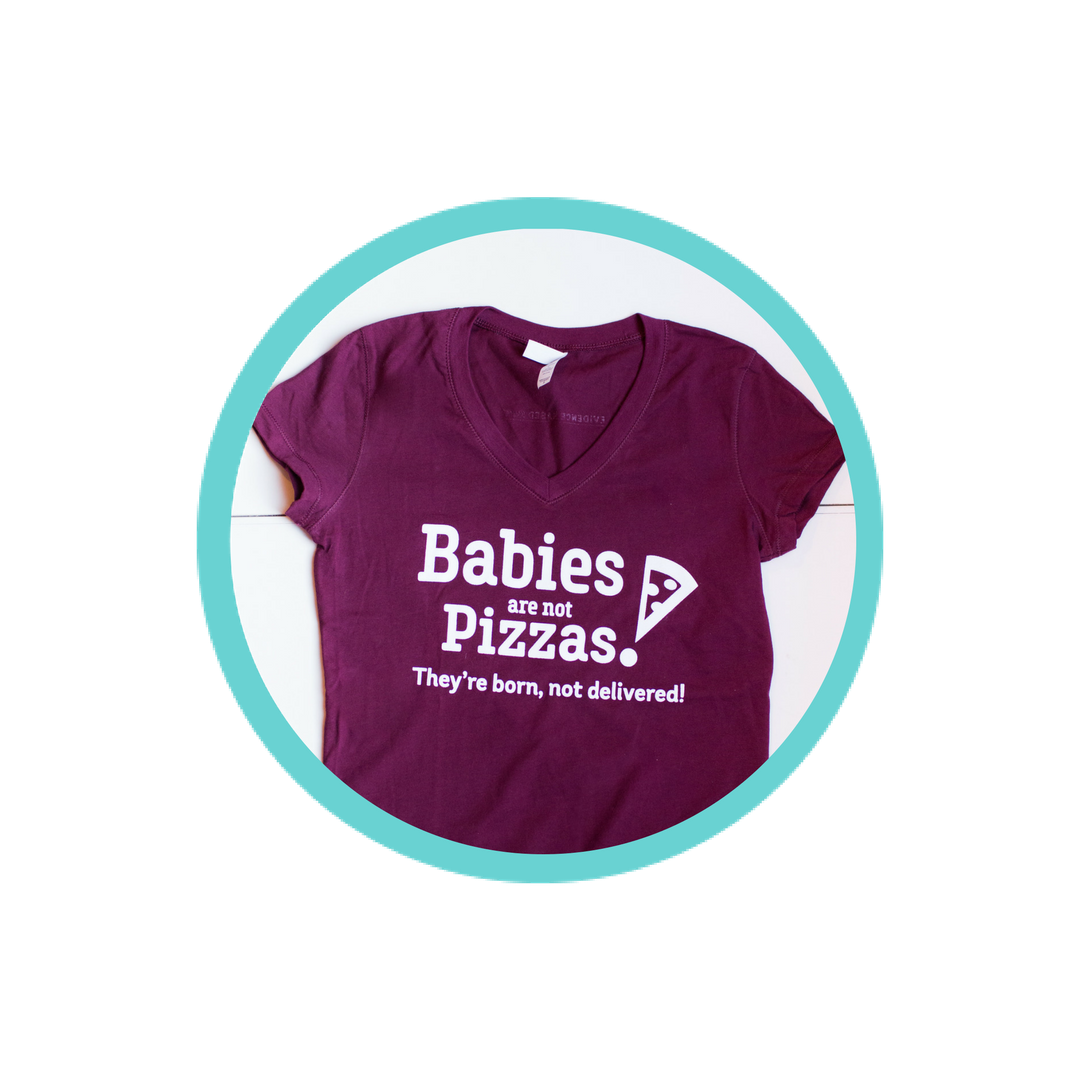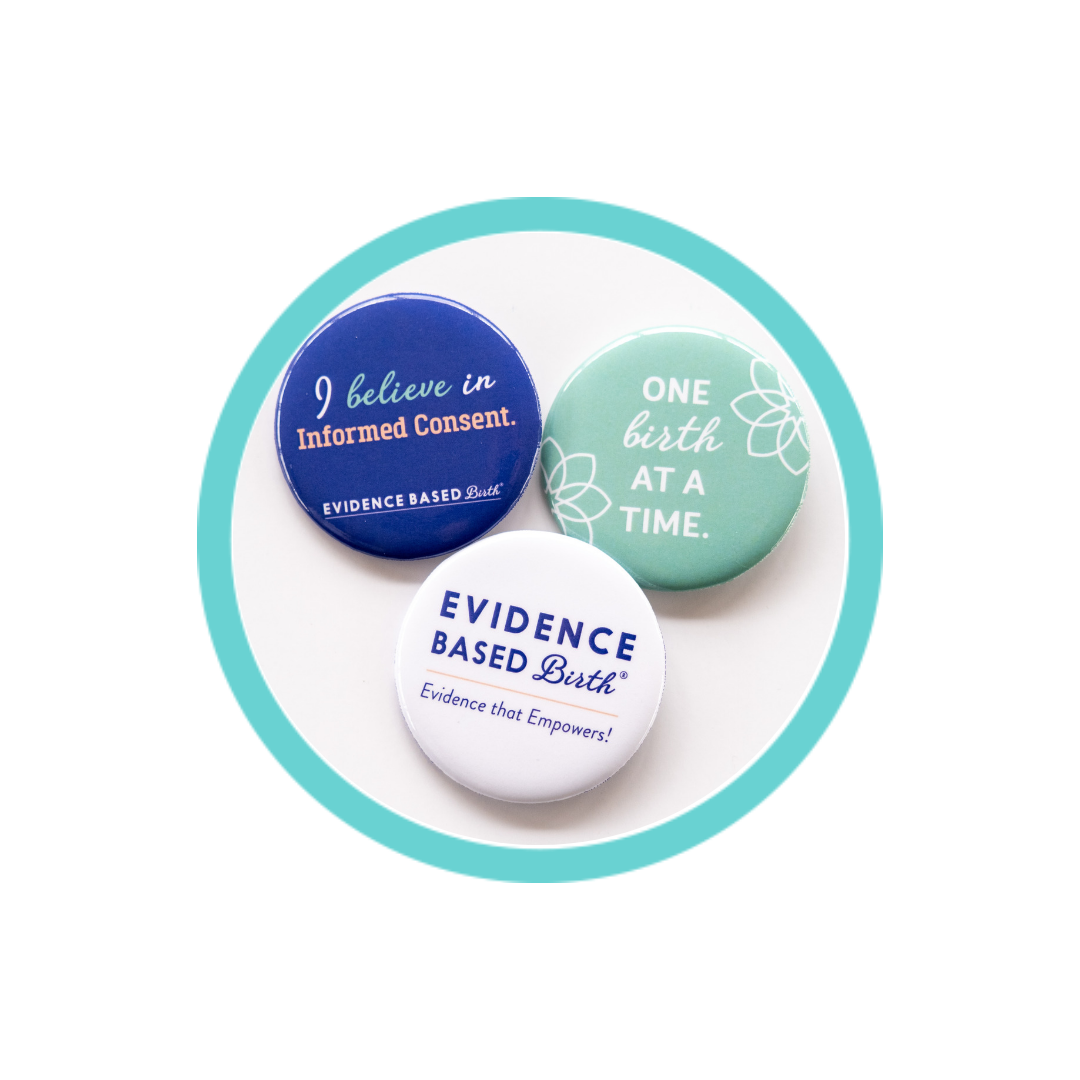 Stay empowered, read more :
Don't miss an episode! Subscribe to our podcast:  iTunes  |  Stitcher  |  Spotify In this episode of the EBB podcast, we talk with Cheyenne Varner, the founder of The Educated Birth, about intersectional reproductive health and the importance of birth education to be...