On today's podcast episode, we will be talking with postpartum doula, Ali Buchanan, about the importance of postpartum doula care. Ali (she/her), is a certified postpartum doula with Cornerstone Doula Trainings, and currently trained as a full spectrum doula with Doula Trainings International (DTI). As a postpartum doula, Ali works with parents and families to transition into their new roles before and after birth. Ali is also my executive assistant here at Evidence Based Birth® where she helps us provide current research and best practices by helping us to fulfill our mission to empower families across the globe.
**Content Warning: We will talk about postpartum depression.**
We talk about Ali's birthing story and her experience with postpartum depression. We also talk about how life-changing experiences led Ali to pursue her career as a postpartum doula. 
Transcript
Rebecca Dekker:
Hi, everyone. On today's podcast, we're going to talk with Ali Buchanan about the importance of postpartum doula support. 
Welcome to the Evidence Based Birth® podcast. My name is Rebecca Dekker, and I'm a nurse with my PhD and the founder of Evidence Based Birth®. Join me each week as we work together to get evidence-based information into the hands of families and professionals around the world. As a reminder, this information is not medical advice. See ebbirth.com/disclaimer for more details.
Hi, everyone. Just a quick announcement before we get started with our discussion with Ali Buchanan, and that is that we are hosting a T-shirt sale this week. So if you're a fan of Evidence Based Birth® and you like our T-shirts that have fun sayings on them, like waterbirth isn't just for mermaids and babies are not pizzas. Or if you just want to wear a shirt with our logo, we are having a flash sale right now through Sunday, March 28th. You can buy two T-shirts and get $10 off, and you can find those at our shop at evidencebasedbirth.com/shop.
And now I'd like to introduce our honored guest, Ali Buchanan. Ali Buchanan, she/her, is a certified postpartum doula with Cornerstone Doula Trainings, and currently trained as a full spectrum doula with DTI where Ali, is honored to work with parents and families to transition into their new roles before and after birth. Ali is also my executive assistant here at Evidence Based Birth®. She helps us provide current research and best practices, helping us fulfill our mission to empower families across the globe.
Before answering her calling to birth work, Ali completed a BA in psychology from Miami University and went on to obtain her MS degree from Eastern Illinois University in higher education, where Ali focused her thesis on ethnic lesbian identity development within the African-American and Latinx communities. Ali has a passion for working with underrepresented communities, advocating for mental health and self care and empowering others to be their best selves. Personally, Ali is a wife and a mom of two rambunctious boys ages two and five, and she's a recent transplant to Portland, Oregon arriving in 2018, where she lives in Tigard and volunteers on the City's Planning Commission. Welcome Ali, to the Evidence Based Birth® Podcast.  
Ali Buchanan:
Hi. So happy to be here.
Rebecca Dekker:
And we are so thrilled that you are part of team EBB. So ever since you joined in 2020 in the midst of all of the wild craziness of the worst part of the pandemic, it felt like, we have been so grateful to have you on board. So welcome to the podcast. We're super excited to feature you. I wonder if you could start us off by telling us about the birth of your first baby, about five years ago.  
Ali Buchanan:
Yes. It's always interesting telling the birth story, because I always have to backtrack with my pregnancy. I had the most ideal pregnancy that you can imagine. I never got sickness. I never got morning sickness. I had all this energy, super calm, didn't get swelling, didn't have these pains, didn't have this nausea. So everybody would call me and be like, "Oh, how are you doing?" Like really sad about it. And I'm like, "I'm fine. What are you talking about?" So I had this ideal birth. I really didn't really have any issues. I think it was the last couple of weeks where my feet were swelling, in the last 10 weeks and I had heartburn and that was like the midst of a lot of my pregnancy issues, so to speak.  
I was always interested in midwifery care. So that was something I made sure to look into and get. And in the Keys, I was living in the Florida Keys at the time and it was really interesting. A lot of people are like, "Ooh, the Florida Keys and it's tropical." And it's got like this… People think it's all sexy, but really it has a very rural environment when it comes to healthcare, where there's not a lot of access to good healthcare. It's a very cutoff kind of community where, you're either you have to drive a couple hours either to Miami. Where we were, we were smacked up in the middle of the Keys. 
So we were an hour away from Key West. So in looking at that and researching, where I wanted to have my birth and what I was looking for in terms of my experience, and I found out that Miami has a 60% rate of cesarean birth. I was like, "Okay, not there. We're going to go to Key West." And they had a wonderful midwife who has been there for ages. So I went to Beth, and she was awesome. But again, the Keys is like, you travel back in time. They don't have a lot of the comfort and amenities of some of the larger hospital systems. So me going through child education, it was very rote in that hospital. Medical, industrial complex, like educational course, and they didn't really offer birthing in different positions. They didn't have birthing balls. They didn't have the fun tools that are there, but I wasn't really too worried about that. I was like, "I'm okay with just getting in the bed and doing what I need to do." But because I was also limited on that. 
So I didn't really fight that, but I just knew my midwife is pretty cool. We had great conversations. So I was super excited about that. And I'm getting close. I was a June baby, little Robert was a June baby. So we're getting close to the due date and I'm sitting there, no worries. And well, my father-in-law came to visit actually randomly. He had an interview for a position in town actually, because they were thinking about relocating down to Florida. So he surprised us, came into town and we were joking around at dinner. We're like, "Oh, wouldn't that be great if he was due while you were here?" And I was like, "Oh, no, we're fine." It was like, he was there two days before and the night after he had dinner, he left.
And then that night I woke up at 2:00 in the morning. I was like, "Oh, I'm not feeling that great." Little pains, it was coming. We started timing the contractions and I was like, "Oh, no, I'm fine. I'm fine." And Robert automatically gets up, starts packing, getting everything ready. He's like, "No, honey, I think this is it." And I'm like, "No, I'm fine. Let me just work through it." I'm just sitting there, it's fine. And I'm like, "Let me go to the bathroom. I have to go to the bathroom." So I go to the bathroom, mucus plug showing, little bloody show. So I was like, "Okay, honey, we should probably go." Because again, I'm an hour away from where I need to birth. So I was like, "Okay, let's hop in the car. Let's go."
So we go, and then on the way, the contraction starts getting stronger. So I called my midwife and I was like, "Okay, Beth, we're on our way." And I'm still talking through the contractions, but she's like, "Well, you don't sound like you're in progress." I was like, "Yeah, but we're going to come just because this is different than what I felt before." Which is like okay, okay. So she's like, "I'll let the hospital know you're coming. Go ahead and get checked in." So we're going there. We had already pre-registered. They didn't have our registration on file. So I'm like, "Look, you all, you need to let me in." Robert will give to you whatever you need. I was like, "I need to go upstairs." 
Normally they're supposed to wheel you up. I walked up, I went to the elevator. I walk in, they're like, "Wait, what are you doing?" I'm like, "Just get me in a bed." So they put me in a bed and finally Robert comes up. They start getting everything together. I think they were just under the impression that I would be a normal first time birth with an X amount of hours going through a longer progress of labor, things like that. I literally, let's see, so we got there at 3:30 in the morning. And I think it was around 4:30, where they came in and checked again.
When I first checked in, I was at like six centimeters and then I went to eight and then I started cursing a little bit, and Robert was like, "You went off on the staff." And was like, "I think you guys need to get in there." They're like, "No, we just checked. She's still got a little bit of time." He was like, "No, no, no, no, no, you need to come in here." And literally they came in and they had already seen, I had just changed. So by the time I did four or five pushes and a little wrapper was out by 5:30.
So from the time of the first contraction and wave that I felt to him coming outside, was like three and a half hours. So it's really interesting whenever I talk about my birth story. And I mean, I didn't have any medication because I progressed so fast. And so I had a natural birth, like I envisioned. It was so fast, and so whenever I tell my birth story, I'm like, "I am an outlier." I did not have that norm. I don't want to say normal, but most people are like, "Oh, I was in labor for 30 hours and Oh, I had this and I had that." 
I was so thankful that my first birth went exactly as I planned and I imagined, but then enter fourth trimester and my postpartum time period. So I had this wonderful pregnancy, this wonderful birth, my postpartum hit me like a rock. I was not prepared. I did not think, went to plan. I guess, of what I envisioned a postpartum time frame would be. And we had a lot of feeding issues. I was breastfeeding. We were working through that. Through the first couple of months, we found out that there were some serious food allergies that we had to deal with.
So I became what they call a "Ted mom." I did not find this out until actually very recently, but a "Ted mom' is somebody who goes on a total elimination diet. So I had to limit from eggs, milk, dairy products, beef, chicken fish. I was really just eating lamb, broccoli, squash, rice, sweet potatoes. And I had to monitor my diet because everything was being transmitted via my breast milk and affecting my first born. So it was a very, very tough first year. We were in and out of hospitals going up to Miami, constantly having to work with different specialists, allergy, immunologists and dermatology, things like that.
So my rough experience, I ended up battling postpartum depression. That was something that was really interesting, because it didn't really hit me until a couple months in. And a lot of times people, well, they think of that postpartum time period for that first six weeks, you get that all clear appointment at six weeks, but really it does expand beyond that. So my postpartum experience led me to really become an advocate and want to become a postpartum doula.
So I looked into the research. Actually, I connected with my midwife in the Keys and we were talking, how to create a doula network in the Keys. She was really interested in doing that. So we started doing that. I did my research there. I worked off base, off the grid with clients there. And then I finally connected with a longtime friend of mine and she can't get paid for that, right? And I was like, "Wait, what?" So it was then that I started looking into how I could become certified. A couple of different things happened. Life events happened, where there was a huge hurricane that we became displaced. We lost everything.  
And in that experience, so it was like we were devastated in the point, like we lost the home and we had to figure out what the next steps were, but it also was that guiding light of like, "Wow, we were holding ourselves back. And now I can actually start new, have a fresh start and find a place where I can get certified and I can have a community and reach out." And that's what led us to come to Portland. And here there's an excellent birthing community. I found Cornerstone Doula Trainings. They just really have a wonderful program that is based in trauma-informed care, evidence-based care. And I became certified in 2019. So that was my first birth story and led to my professional career in the birth world.  
Rebecca Dekker:
Wow, and I did not realize some of the information you shared, so it's really fascinating to me how you were displaced and you had this somewhat traumatic postpartum year, that you then used all of that to launch your career as a postpartum doula from in the Portland area. So you got your birth doula training through Cornerstone in 2019, correct?
Ali Buchanan:
Yes.
Rebecca Dekker:
Okay. And tell us a little bit, did you provide postpartum doula support before you had your second child? Were you doing labor birth doula work? Tell us what you were doing in that in-between period before you had your second.  
Ali Buchanan:
For sure. So the second that was actually, I call, Cristiano is my hurricane baby. So after the hurricane, during that time period, I was in Ohio because my sister-in-law had passed away. So I was helping my brother. We were doing that. Hurricane happened, Robert was in the Keys. So he packed everything up and drove up to Ohio. And it was like, he was trying to outrun the storm. So when he came, we finally reconnected in Ohio. It was like one of those like, "Oh my gosh, you're alive." So that's how Christiano was born. He's our hurricane baby.
So it's funny, like when I hear all of the COVID babies, I'm like, "I totally get it." It's like one of those life experiences where it's like, you find comfort and love in the person that you love. So anyways, I had Christiano in Ohio and he was born in 2018 and June as well. I had him, Robert moved to Portland first. So he came out to check everything out in September, and then he lined everything up. And then I came in December.
So when I got here, I was like, "Okay, let's check everything out." And I was looking at the larger organizations for training, and then I found this local organization and they're actually based out of San Francisco. Cornerstone Doula Trainings, is based out of San Francisco. And one of the executive directors was pursuing her nursing degree at OHSU here in town. And so she was like, "Well, let me expand and do some trainings here in Portland." So I connected with her, went to one of the informational sessions and just the vibe was so amazing. It just really clicked with who I am and what kind of the message I wanted to do and provide support for.
So I was able to join the training and that was the last postpartum training that she was offering. She was like, "This is the last cohort that I'm doing in Portland." So that was really interesting to be a part of. And yeah, then the pandemic happened. It was like one of those things where I finished my training in 2019, I started networking with different organizations here in Portland. And then after making a couple connections and trying to get my foot in the door in the birthing world over. Like I said, it was the holiday. So I got November was the certification, the holidays happened. 2020, I was like, "Okay, this is going to be my year. I'm going to get going." And then the shutdown, right?
So during that time frame, I just decided to continue my education. And I was like, "You know what? This is the, everybody's pivoting to this virtual mindset." And DTI, Doula Trainings International, was really open with a lot of their doula certification processes in terms of allowing virtual support, you can do utilize. They just really changed the game, the same thing with EBB in the childbirth class. Like how do you just change from going to in-person and doing hybrid things to a hundred percent virtual on everything? So they really embraced it. And I was like, "I think this is the time." I wasn't going to do birth work for probably another two years.  
Rebecca Dekker:
You're going to be focusing on postpartum doula work? 
Ali Buchanan:
Absolutely. Absolutely. I was like, "Let me just be the postpartum doula." And with COVID just said, "No, do it now. This is your opportunity." So I took the lemons, made some lemonade, became trained. I did my training, and so now, I have my final birth client for my training certification. So I'm very excited, she's due on the 27th. And if everything goes well, I hope to be certified by this summer.  
Rebecca Dekker:
That's amazing. So going back, we skipped over your second baby's birth. Was that another fast, like what we call precipitous birth experience or not?  
Ali Buchanan:
It was. That one was, again, I still kept with my midwifery model of care. There was a birth center that was attached to a hospital system. So it was not freestanding, but it was a rotation of midwives that work within the hospital system. And they had beautiful suites. It was like marble and I mean, just they've this glorious environment to birth in. So I was super excited about that. Very different, very modern, they had all of the tools, all of the fun little things to do, the tub, they had birth tubs. So I could really go down the path of wanting a water birth if I wanted to. 
So I was really excited about that. And actually technically it wasn't a water birth. The hospital did not allow you to actually birth in the water, but you could lever in. So once he went into transition, they started to drain the tub. It was really interesting, as long as the process of the water started to drain. If the baby came out in the water, the draining was the important part, and that was considered not having a water birth, very technical, what they were trying to manage with their hospital policy.
But, yeah, it was a wonderful experience. That pregnancy, I was sick as a dog the whole time. So it was very different. I thought, for sure, I was having a girl, but no, it was a boy, another boy. And the birth I was due June 9th, he decided to hang out an extra 11 days, which beat my record, when I always talked to my mom about her birth story. And so I hung out 10 days beyond my due date. I was supposed to be a new year's baby, and I came 10 days late. 
So he beat me by one day and I was all up in my head like, "Oh my gosh, I'm 41 and X days, right?" And I talked to my girlfriend who is… She was a doula, and she was like, "Just don't get in your head. It's a mental game. So relax take some time." And I did. And I had an appointment on the… I forget, it was like a Wednesday, I think. So I had my appointment and she checked me. And I do think I had a membrane sweep without consent. And now I remember listening to one of your, the membrane sweeping podcasts, and I thought about it and I was processing. I was like, "Oh my gosh. I think I may have had that happen to me."
But anyways, yes. So I had an appointment. It was like 2:00. She checked, she's like, "Yeah, I think don't go too far. You probably going to come back soon." And literally I was like, "Okay, well, let's go get lunch." So Robert and I went and got some lunch, and then he actually went to the grocery store, because since I still was watching what I was eating in terms of dietary stuff for breastfeeding, because I knew the due date was coming. He went into the grocery store, I'm still in the truck. And all of a sudden I'm like, "Whoa, here it is." We literally went back. It was about an hour. And then he was born. Yeah. I think that labor was like two and a half hours from the time the appointment happened. So yes, it was very fast. 
Rebecca Dekker:
And that was in Ohio?
Ali Buchanan:
In Ohio.
Rebecca Dekker:
And tell us a little bit, for our listeners who don't really understand the role of a postpartum doula. Can you explain, say you were talking to somebody who is interviewing you, like what a postpartum doula does and how you help provide support in the postpartum period?  
Ali Buchanan:
Absolutely. One thing that I like to really highlight is that a postpartum doula, mothers the mother, and sometimes there's so much focus on the baby, right? There's about seven to eight infant appointments after the baby is born and the mother only gets one appointment. The postpartum doula is that appointment that you can set with yourself to help you be successful as a parent and also help you be confident in your parenting choices. 
There's so many things, so much information is coming at you like a fire hydrant. So if you can feel confident in your choices of whether it's delayed cord clamping or if you're looking at delaying vaccinations. Whatever that is, you can have somebody to bounce those decisions off of or co-sleeping or breastfeeding, or those are things that we, as a postpartum doula can bounce those ideas off of, give you resources. And again, just really support your decisions as a parent.
Rebecca Dekker:
Yeah. That is just so true that the lack of focus on the parent after the birth versus the baby and how everything's about the baby. Not that the baby shouldn't get attention, but it does seem to me that postpartum doula support is something that more people should consider, but a lot of people don't think about it. So are you seeing, is there a need for, not necessarily need, but is there a market for postpartum doula support in Oregon? Are people like reaching out to postpartum doulas and looking for that kind of support even in the pandemic?
Ali Buchanan:
Yes. There, I feel it's on the same trajectory of that home birth increase, where typically for postpartum, parent can look to family or a birthing person can look to their family to help out with care or rotations or coming in to watch the other sibling or meal prep. And so with COVID and monitoring social distancing, it's become very hard or it's also become where if the family member maybe across the country and they are an elderly person, they might be in that upper range of years that the family doesn't feel comfortable asking the elderly parent to come out and travel because they're putting that person at risk. Or the parent might not feel comfortable putting themselves at risk for the baby. 
So in those decisions to protect the baby and the mom from, sorry, from the birthing person and the parent from COVID exposure, they are looking and having an increase for postpartum care. So as a postpartum doula, I'm becoming the grandma, I'm becoming the auntie, I'm becoming that friend that would stop by because I'm somebody that is an objective person that they don't feel like they're putting their loved one at risk. So there has been an uptick in postpartum doula support, which I'm thankful for.
Rebecca Dekker:
Yeah. And I kind of wonder if maybe there was a little bit of a downturn at the beginning of the pandemic, when people were afraid to have people in their homes and were doing postpartum completely alone. And now they realize that we can do things like masking and things like that. It does make more sense to hire a postpartum doula if you're trying to protect a grandparent who perhaps isn't vaccinated yet. So that makes.
Ali Buchanan:
Absolutely, absolutely. And it did provide a different opportunity for telehealth. A lot of people were using Zoom, MarcoPolo, even to touch base with people and to check in. So it did open up a new avenue within healthcare to offer the virtual support, which sometimes just sitting with a parent to have a session and just to see somebody really help, it may not be the same care of getting the laundry done or having a sibling watched, but just being able to connect with another human being and see somebody outside of, not being able to go outside the walls was really helpful.
Rebecca Dekker:
Yeah. And I think you really put it right when you were describing your first birth story and first postpartum, how unprepared a lot of first-time parents are for that experience. And if you're not in a community, where there's lots of people having babies and lots of aunties around and babies everywhere. Today we're just a lot more isolated. And I found that a lot of new parents are actually quite anxious and terrified about raising an infant. 
We did a survey with some of our graduates of our childbirth class. And I was completely shocked by the level of anxiety about things like just infant milestones, feeding, all kinds of issues, sleep issues, which for me were never as big of a deal because I came from, my whole entire childhood and adolescence, I was caring for other people's babies. I didn't have a social life in high school. I was just babysitting every weekend night.
I have many memories of babysitting until 2:00 AM. Where I grew up in Tennessee parents would drive down to Mississippi to the casinos. And so I would come babysit and stay until 3:00 or 4:00 in the morning or 2:00 AM. But I would spend all afternoon evening with kids, put them to bed, ranging from babies with health conditions, to toddlers, to school-age children. So for some reason, to me, when I had babies, it just came really naturally, because I'd been doing it my whole life, it felt like. And I was only recently that I began to realize that that's actually quite unusual, that most parents enter parenting-
Ali Buchanan:
You were basically a postpartum doula as the babysitter.
Rebecca Dekker:
Basically I was there every weekend. I tell a lot of my younger friends who are older children and young adolescents, I was like, "You can make a lot of money, if you just give up your social life and babysit all the time." But yeah, I'm beginning to realize that the vast majority of first-time parents don't have that kind of experience. And so there would be, I can imagine, a lot of anxiety related to just simple things that… Because we don't have much exposure in our communities, because we've become more isolated and even more so during the pandemic.  
Ali Buchanan:
Absolutely. And now even more so with how even the prenatal appointments are now being set up, that the mom is now being isolated in the initial time frame, whereas before they could go to appointments with their partner or their mom or the parent —
Rebecca Dekker:
You'd have a baby shower. Everybody is celebrating you. 
Ali Buchanan:
Yeah, exactly. And now it's just the pregnancy time frame is now starting that isolation. And first is, it just technically being in the postpartum where you're isolated. So I think now that focus as being a birth doula and having those prenatal appointments set up, if you have a doula that you can debrief from that appointment with somebody. So it's really interesting. I love this kind of comparison of like when we get married, we spend X amount of dollars on like one day, right? It's like one average wedding is like $50,000, right? But we don't spend that money in a way that can be supportive like a doula or like focusing on that birth and the overall support of a parent is way more important. And I think people need to understand the cost comparison of that. And it does pay off in the end. 
Rebecca Dekker:
Yeah, especially because a lot of the skills and techniques you can learn from a doula and the support you get from a doula can then transfer to future births if you have additional children, not only with a labor doula, but with a postpartum doula. Just the support you get from them and the information and the guidance and help can then transfer into just a more empowering experience that then as you have more children, if you choose to, or you do have more children, you will know best how to approach that as part of period, rather than getting shocked into it like you were.
Ali Buchanan:
And every child, every birth, every postpartum experience is going to be different. So what you worked in the first may not work in the second or vice versa. So again, it's just being able to have that objective person that you can bounce ideas off of and feel validated when you are deciding to choose something versus having to talk with family and friends who may be more opinionated and not know how to offer guiding support. 
Rebecca Dekker:
That's unbiased kind of —
Ali Buchanan:
Yes, and evidence, right? Evidence-based of course, that is definitely a mantra.  
Rebecca Dekker:
So if somebody wanted to find a postpartum doula, how do they go about looking for one? 
Ali Buchanan:
There are a couple of different ways. I know that DoulaMatch.net does have the opportunity, like you can just do postpartum doula. There's also a new website called Meela, M-E-E-L-A. I think the website is like, hellomeela.com. And that's a way that a person can post an ad and say, 'Hey, I'm looking for this type of support and you can put your location and your budget." And then it connects people. It's like a service. And then there's agencies that you can reach out to that are local in your area. So, I mean, anything in terms of a quick doula search or postpartum doula search on Google, you can find agencies in your area to reach out to.  
Rebecca Dekker:
Yeah. And I also think word of mouth, like some birth and labor doulas also do postpartum support, but some of them don't, but they probably have people that they trust a lot that they recommend clients to. So that would be another option if you're hiring a birth doula, is to see who's on their list for postpartum doulas.
Ali Buchanan:
Absolutely. 
Rebecca Dekker:
So Ali, you have several questions for me. What would you like to ask me today?  
Ali Buchanan:
Well, so my biggest one is, I'm new to the birth world and I'm working on some fun projects as well. So in terms of being an entrepreneur, I would love to hear from you about… You've been in the game for nine years going, so how do you do work-life balance? And also what are your words of wisdom when you're looking back at what you've accomplished?  
Rebecca Dekker:
Yeah. So I was just talking with Cristen Pascucci. Who's also going to be in the podcast about, when we started blogging and it will be 10 years in 2022. So I started in the spring of 2012. And one of the ways I know how long it's been, how long I've been doing this is how old my second child is, because I started the blog a couple of months after he was born. So as he turns a year older each year, Evidence Based Birth®, turns a year older. And I always call Evidence Based Birth®, is like another baby in our family, because it takes as much work, probably more than any of our children. So we have three children, but we also have our EBB baby, which Dan and I both work on as much as we can.
It's been hard during the pandemic. Everybody's struggled with work-life balance, I believe, but we're doing our best. Words of wisdom, I read something recently and I can't remember where I read it. They said that, "The decisions you make today will determine your life 10 years from now." And that really hit me because I was thinking about that. I was like, "Wow, it was almost 10 years ago that I decided, I'm going to take this research and make it public." And I could have never guessed the opportunities and the impact that that would have around the world. The proverbial like pebble in a pond kind of image. I had no idea it would impact even my day-to-day life.
You know that Dan and I are both full-time entrepreneurs and business owners. And we don't answer to anyone except our customers. We don't have a boss. We make our own schedules. We're independent, which always been very important to me, because I've always been a very independent-minded person. But then I think back to what allowed me to do that 10 years ago? What was the decision that was made 10 years before that? And really it was furthering my education. 10 years before I started Evidence Based Birth®, I was dreaming and planning of going to graduate school. 
I was a brand new staff nurse on the floor. And my goal was to get my PhD. And we spent a couple of years saving and getting ready to do that. And then Dan and I dove head first into my graduate school experience with him, supporting me and moving to do that. So it's really fascinating to me to think about, like if you think about your year in 10 year segments. Like a lot of times we want immediate gratification in terms of our professional goals or career goals or our family goals. But you have to remember that it's a long haul game. 
Nobody is an overnight success. Nobody makes it big even in a year or five years, There's always something that if you work at it steadily for long enough, you can accomplish something amazing. And it doesn't have to be working constantly, can just be a little bit every day or every week that you're putting effort into something. Dan always likes to tell the story of how we weren't needing to go somewhere. I think we were traveling somewhere and we found out our flight was delayed, so we didn't have to get to the airport like immediately. So it gave us like an extra 40 minutes before we had to go to the airport. He was like, "All right, I can put my feet up and just scroll on my phone for a while."  
And he says, "And then I turn around and what's Rebecca doing? She's getting out her microphone and opening up her computer to record a 20 minute segment of a class that needed to be done." And he says, that's always like one thing that contributed to my success, is not wasting time. If I only have 20 minutes, I use the 20 minutes, I don't throw up my hands and go, "Oh, I only have 20 minutes of my entire day to do anything." I just use what I had in terms of my time. And so it wasn't like I was burning the candle at both ends. I was just steadily and slowly focused on one thing and that was getting the research out. 
So that would be some piece of wisdom that I've been thinking about recently, is just the impact of what you choose to focus on today and for the next couple of months and what kind of impact will that have 10 years from now? 
Ali Buchanan:
I love that.
Rebecca Dekker:
And maybe it's raising your children. Like 10 years ago, I was in a couple months going to be pregnant with my second child and that's had a huge impact on my life too. It's interesting how time magnifies, like the decisions that you made in the past.  
Ali Buchanan:
Yes. And I think, because I was looking at your book the other day, and it also goes back to you. You were already working as a professor and you chose to focus on your health which kind of ties back to that postpartum time period, right? Like your health was taking such a toll and you had your migraines and you were just having this conflict internally of, "Yes, I'm working for the university and I'm teaching my students." But there was so much more that you wanted to do. —
Rebecca Dekker:
Choosing where you going to put your time. You talked about work-life balance and I do believe health, like you mentioned, is really important. And that often gets left out of the work-life balance. People act like, and there's some really good books written on this subject about how there's really no such thing as a work-life balance. It's more about integrating everything together and having things align. But health often gets ignored and I meet so many people who put their health at the bottom of the list sometimes out of necessity, but sometimes just out of habit, because it can be hard to change habits and focusing on your health and getting help. 
However, you are able to access help for health related issues, can be really critical for impacting your long-term vitality and your ability to stay with your family. So using my mom as an example, my mom is in her mid seventies, but she looks about 15 years younger than her age. And she has, for as long as I can remember, has been very faithful about staying active. And I have memories of like playing in the living room and my mom's trying to do these aerobics, like videos around us, like-
Ali Buchanan:
Jazzercise.
Rebecca Dekker:
Jazzercise. And she runs circles around a lot of people and it takes dedication and it has to be a priority. But because she prioritizes her health, she's able to be a lot more active, a lot longer than most people. It's adding years of quality of life and ability to be with her grandkids and hopefully avoid some health problems that run in her family. So she set a really good example to me, in terms of prioritizing your health, thinking of food as medicine. So being careful about what I put in my body and thinking of everything I eat as the medicine for my migraine condition and being careful about just taking care of my well-being.
Ali Buchanan:
Yeah. And that really connected when you were talking about your migraines and how you changed your diet, because that was something I didn't realize until when I was breastfeeding with my first and I went through having to cut everything out and how much of a difference I felt not ingesting certain things. And when I do have a cheat, if I'm like, "Oh, let me go get a pizza or something." And it's like a regular pizza. It's not like a cauliflower crust or no cheese and if it's a true, good yummy pizza, then my body feels awful.
I learned a lot about that during understanding the food allergies and really reading a food label blows my mind on what they are putting in food. And like if anybody wants to learn about it or try looking at food labels, it's really hard to at first. But my biggest tip is when you go to the grocery store, do not go into the middle aisles. That is where your processed foods are. Everything else that you should be eating is on the outside aisles. It's the fresher, non-package, non-processed and that's the easiest way to avoid paragraph-long labels.  
Rebecca Dekker:
Yeah. And I agree, and I love referring people to real food for pregnancy. So for those of you who are listing her pregnant or doulas or midwives or nurses, that's Lily Nichols, as a registered dietician and an author who's spent years collecting research on nutrition. And she also has a fantastic Instagram page.  
Ali Buchanan:
Yes. And on the postpartum side, the organization that I really love is called Free to Feed. And she just got accepted into an accelerator in New York, but she is doing the first research on the transmission of food through breast milk. And so she's creating basically like a litmus test strip to dip into your breast milk, to see if there are allergens that have been transferred. So she's doing excellent, but she has a lot of great tips on how to handle allergies in your breast milk. And if breastfeeding is your goal, because a lot of times what ends up happening is doctors will say, "Oh, just go to formula." They'll say, "You can't breastfeed."  
Rebecca Dekker:
And they're very quick to give up on breastfeeding parents. Yeah.  
Ali Buchanan:
They're quick to give up and they're quick to blame the breast milk and saying the baby's allergic to the breast milk and that is false. And then when you hear that message what do parents then internalize and saying, "Oh my gosh, I am causing pain to my baby." And then it creates a whole mental game of a failure and I'm not being a good parent. So it's a really strong message, and she provides research evidence-based information about how you can be a successful breastfeeding parent, chest feeding, sorry, body feeding, as it relates to food allergies, if your child is-
Rebecca Dekker:
Yeah. And that just raises a great point. And I was thinking about this is a whole different topic, but food allergies in infants would be an interesting topic to get a researcher expert on. So we'll have to look into that. And also Lily Nichols RDN's Instagram page, was talking about getting Lily on the podcast too, should be something on our to-do list. Ali, you can help me with that because you work at EBB.
Ali Buchanan:
I'll add it to the wishlist.  
Rebecca Dekker:
Any thoughts you have? Any hopes or dreams you have as part of being part of the team in Evidence Based Birth®?  
Ali Buchanan:
Oh my gosh. I am just still pinching myself that I am a part of EBB. And now, I am learning. I am growing. I am feeling so confident and just as a person learning from you, this is like a paid internship, right? I just like learning all the ins and outs of how to be a great birth professional, right? And then, but also being able to provide my clients and just my community here in Portland. I mean, there are some people that are like, "Oh, wait, what's Evidence Based Birth®." And I'm like, "What, here's some links, check it out, sign up. You need this in your life. Your clients need this in your life."
So yeah, I mean, I did mention one of my big hairy goals, right? For 2021 is to get you to a hundred K followers on Instagram. So that's definitely a goal, but no, I think what we found in 2020 is looking at that social justice, looking at underrepresented groups. I mean, that's all always been a passion of mine is helping the underdogs and the underestimated, because I've read a book by Arlan Hamilton who is in backstage capital that she does venture capital funding for really underrepresented people. She said that she's like, "You're underestimated and…"
Rebecca Dekker:
I love that.
Ali Buchanan:
Yeah. There, it's not just race. It's not just one box that you're going to get put into, right? There's all of these other things. It's your life history. It's what you learned? How you grew up? And helping these individuals just come out. And the underestimated are the future. And so the pivot that EBB, did in 2020 to really highlight birth justice and looking at this racial and social implications of everything, not just in birth, but in life. And I'm just so thankful to be part of it and to continue that message.
Rebecca Dekker:
Yeah, especially since it's a long term commitment, it's not like, we're going to do this for a few months to look culturally conscious.  
Ali Buchanan:
Yes, exactly. It's not just talking the talk. I mean, it is walking the walk and I tell everybody, I'm like, "Rebecca is legit. Yeah, she is doing the work." And I think that's something that and having conversations with other birth workers of color that you hear the organization is like, "Oh, well, I think we should do this." And it's like, "No, why should you do this? Take that evaluation. Why should you do this?" And the one thing that I love is that you already get that. You know the why Rebecca, your question is, how do I do it? And those are the two differences that really sets EBB apart. And like I said, pinch me, I'm excited.
Rebecca Dekker:
Pinch me too. I've been so thrilled with all the help you've given us Ali. You're amazing. We're so thankful that you're part of the team. We were lucky that you and Mystique came along at the same time, filled a hole in our hearts. And we're very grateful for you and for the rest of our team members. And thank you for being willing to come on the podcast and share your story.  
Ali Buchanan:
Yes, absolutely. My pleasure.
Rebecca Dekker:
How can people follow you on social media?
Ali Buchanan:
Follow me at buchananco2014. I also have another group that I work with called The Parent Trip, where again, we're doing parent education and it's both births and birth pregnancy and beyond postpartum type of thing. So that's theparenttrippdx on Instagram. So yes, connect with me. Love it.
Rebecca Dekker:
All right. So follow Ali at theparenttrippdx and buchanan-
Ali Buchanan:
co2014.
Rebecca Dekker:
co2014. All right, everybody. Thank you so much for joining us on the podcast, Ali. 
Ali Buchanan:
Thank you. Bye, Rebecca.
Rebecca Dekker:
Today's podcast episode was brought to you by the online workshops for birth professionals taught by Evidence Based Birth® instructors. We have an amazing group of EBB instructors from around the world who can provide you with live, interactive, continuing education workshops that are fully online. We designed savvy birth pro workshops to help birth professionals who are feeling stressed by the limitations of the healthcare system. Our instructors also teach the popular comfort measures for birth professionals in labor and delivery nurses workshop. If you are a nurse or a birth professional who wants instruction in massage, upright birthing positions, acupressure for pain relief and more, you will love the Comfort Measures workshop, visit ebbirth.com/events to find a list of upcoming online workshops.
Listening to this podcast is an Australian College of Midwives CPD Recognised Activity.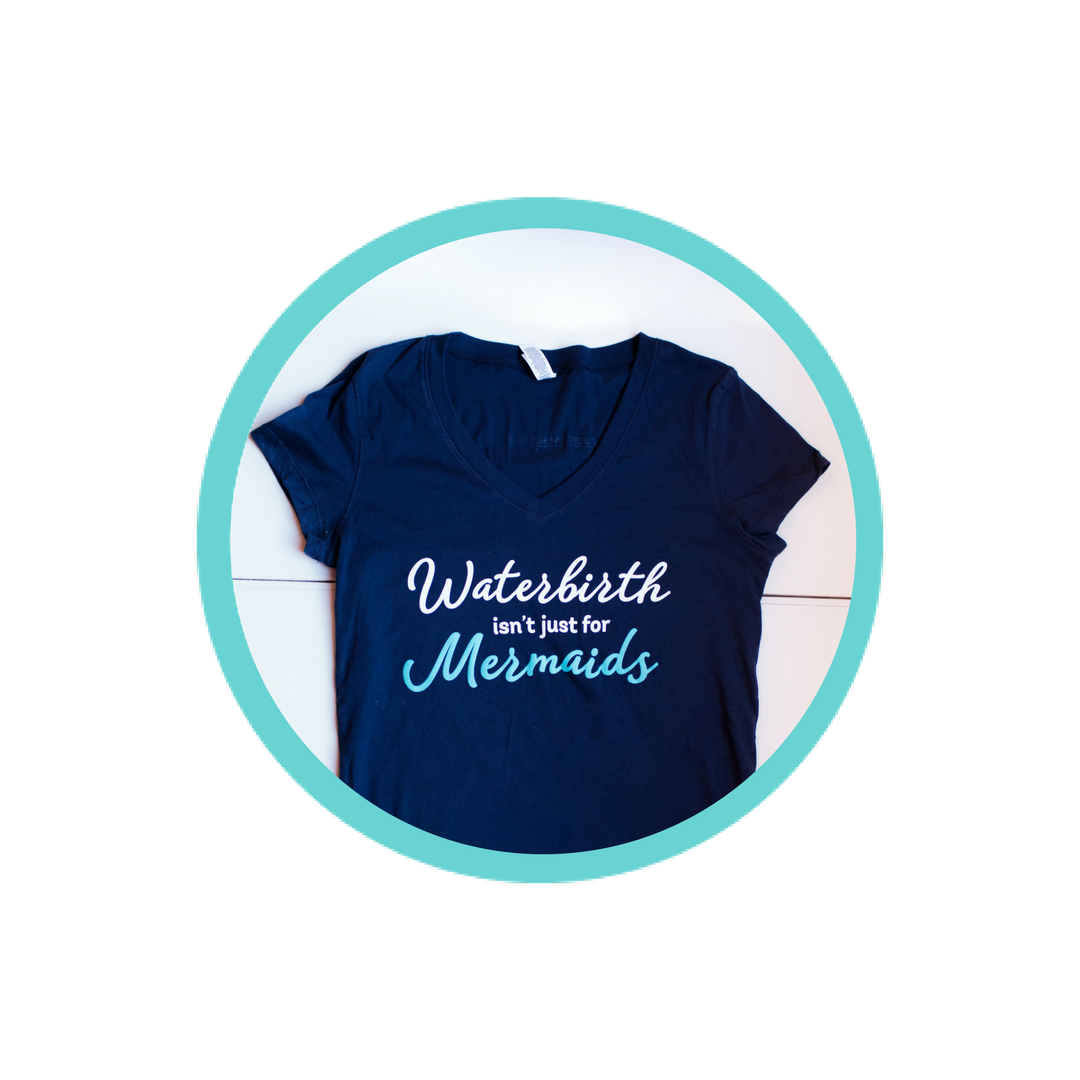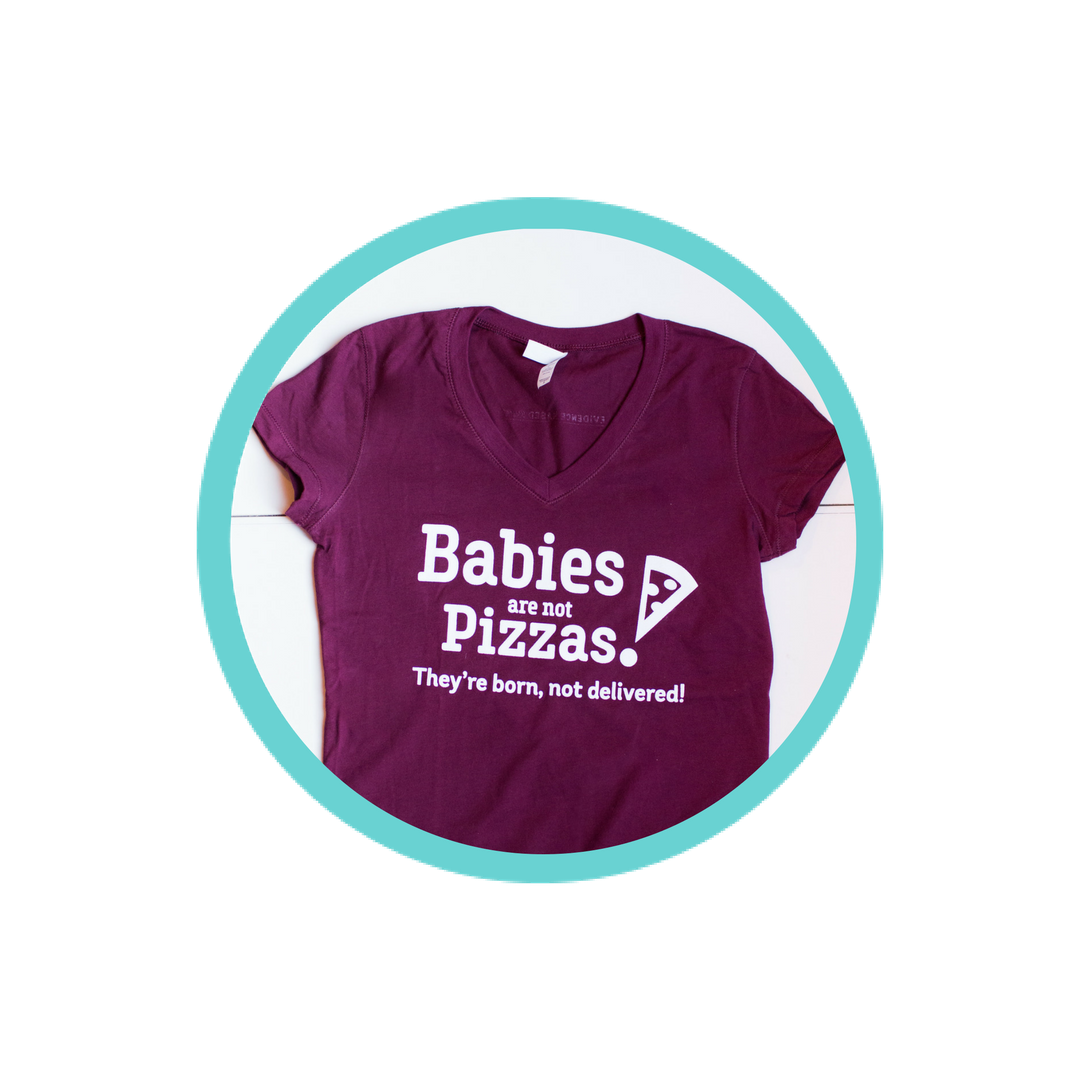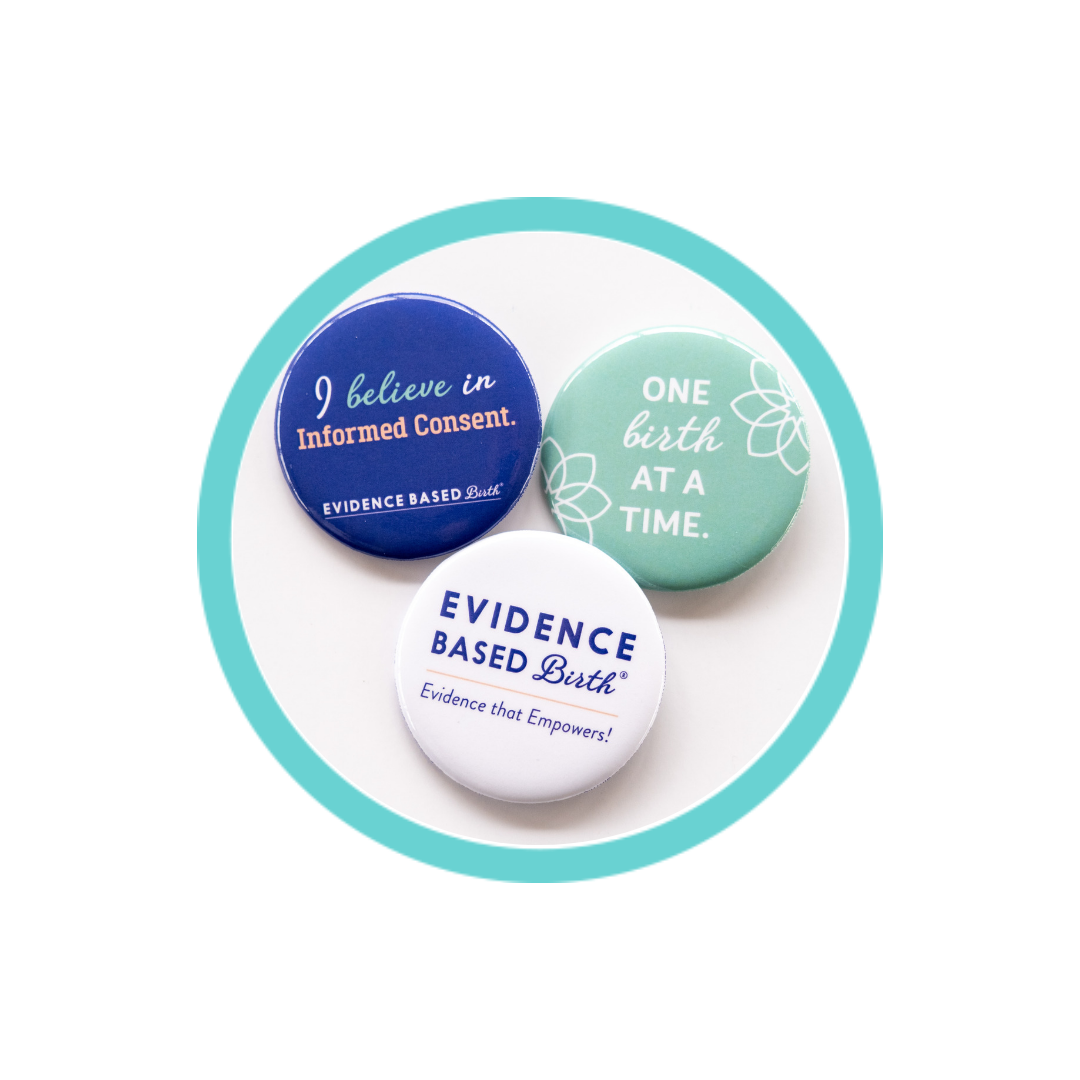 Stay empowered, read more :
Don't miss an episode! Subscribe to our podcast:  iTunes  |  Stitcher  |  Spotify In this episode, I'm joined by Liesel Teen, a seasoned L&D nurse and childbirth educator and the creator of Mommy Labor Nurse, where she reveals the common myths surrounding...