In this week's podcast I interview Cheri Grant RN, ICCE, CLC, ICD, CLD, CD BDT(DONA), known in the birth world as "the peanut ball lady." She is the founder, chief contributor and inspiration for Premier Birth Tools. For over 42 years, she has served women as a labor and delivery nurse, childbirth educator, lactation consultant, national speaker, author, doula, and doula trainer. She has helped with well over 2,700 deliveries in the span of her career. Cheri is also the founder of Tulsa Doulas, a community group that has helped train and support doulas for over 20 years.
Cheri's interest in peanut balls began when she first saw their use in labor in 1985. At that time, they were just straddled. In the 2000's, the usage of peanut balls was refined to the side-lying position, and interest in them began to grow among birth professionals. They are used with and without an epidural, and can be effective in shortening labor. Premier Birth Tools promotes education via its website, as well as Peanut Ball Ambassadors and Authorized Peanut Ball Trainers. Cheri discusses peanut ball positions and other new information on this tool.
Transcript
Hi, everyone. On today's episode, we're going to talk with Cheri Grant, the Peanut Ball Lady, about using peanut balls for labor. 
Welcome to the Evidence Based Birth® Podcast. My name is Rebecca Dekker and I'm a nurse with my PhD and the founder of Evidence Based Birth®. Join me each week as we work together to get evidence based information into the hands of families and professionals across the world. As a reminder, this information is not medical advice. See ebbirth.com/disclaimer for more details. 
Hi everyone. My name is Rebecca Dekker, pronouns, she/her, and I will be your host for today's episode.  
Before we get started, I wanted to let you know an exciting announcement for 2022, and that is that this August we will be re-opening applications for the Evidence Based Birth® Instructor program! Applications will open Wednesday, August 17, 2022 for PRO MEMBERS ONLY, and to the general public on Wednesday, August 24. You can learn more about eligibility criteria, the benefits, what kinds of classes you can teach (including the EBB Childbirth Class), and how to apply by attending our free Q & A webinar or watching the recording of that webinar. Go to evidencebasedbirth.com/instructor to get on the wait list to get your invitation to that webinar.  
Today I am so excited to present to you a replay of one of our most popular episodes on the Evidence Based Birth® podcast, and that is an episode from 2018 with special guest Cheri Grant. 
Cheri gave us such an incredibly informative episode in 2018, that we wanted to bring it back for those of you who are new to EBB, as well as a refresher for those of you who've listened to it before. We recently received a note from Cheri, telling us that she is continually hearing from nurses and parents who find her from this episode, and who are even listening to this episode during labor to try and figure out the peanut ball. Cheri also recently published a book called "The Peanut Ball: Basic and Advanced Techniques for use during Labor and Delivery." It is the first book written about Peanut Balls. It's available as a black and white printed book on Amazon, as well as an e-book in color. Cheri also let me know that this EBB podcast has helped many people around the world find out about the free peanut ball packet of information that is available on her website. So if you want to learn about peanut balls and how they can help lower the Cesarean rate, please sit back and enjoy this replay of Episode 45 with Cheri Grant, the Peanut Ball lady!  
I'm so excited to welcome to the podcast today Cheri Grant. Cheri is often known as the Peanut Ball Lady. She is the founder, chief contributor and inspiration for Premier Birth Tools. Cheri has been a labor and delivery nurse for 48 years. She is an ICEA childbirth educator, registered nurse, certified lactation consultant, doula and she's a doula trainer with DONA. She was actually the second DONA doula trainer after Penny Simkin, and she also founded Tulsa Doulas, which is a community group of doulas that help train and supported doulas for over 20 years. As a labor and delivery nurse, she's helped with the birth of 2,786 babies over the past 42 years. Welcome, Cheri, to the podcast. 
Cheri Grant:  
I'm excited to be here today. Thank you for allowing me to come and talk about peanut balls, my passion. 
Rebecca Dekker:  
So somebody actually recommended that we reach out to Cheri and invite her to be on the podcast. It's one of our Evidence Based Birth® Instructors, Heidi Duncan. She is trained by Cheri to teach peanut ball classes. And so that really piqued my interest when I heard about that, because I was like, "Wow, somebody's teaching peanut ball classes. That's amazing." Because I have found, at Evidence Based Birth®, that peanut ball seems to be a bridge between the medicalized version of birth that is so common in the United States, and yet what a lot of people want to bring to birth, which is more hands-on comfort measures. 
So, Cheri, could you tell us a little bit, I would love to know how you got into birth work and became so heavily involved with training doulas and teaching childbirth classes and working with labor and delivery nurses. 
Cheri Grant:  
Well, it started when I was a candy striper way back and I got to go into the labor delivery rooms, well, before we let dads into labor delivery rooms, which was kind of sad, now, when I think about it, but it became my passion and ever since then, I went on and became a Registered Nurse in labor and delivery and then childbirth educator, and I actually just had lots of [inaudible] maternity to see the pendulum and how it'd swing and everything that's gone on with maternity care. 
In 1985, peanut balls is when I really saw peanut balls being used. Mostly, people were just sitting on them and straddling them. It wasn't until 2011, when Tussey came up with her information about peanut balls, that people were really using the side lying position, and then we saw that, I spoke at the 2014 DONA International Convention, and I think the most gratifying thing was when I spoke at the National Convention, Penny Simkin came up to me and she said, "Oh, my goodness, I learned five things about peanut balls today." And that was really awesome. 
That's when Childbirth Graphics kind of named me the Peanut Ball Lady, and everybody was like, "Well, we need a resource to go to find out more information about peanut balls." So that's the reason why Premier Birth Tools became what it is and I became a founder of that and our mission statement really is to educate nurses, doulas, childbirth educators about how to use the peanut ball correctly, because many people only think there's one position for the peanut ball or one size and that's not correct so we're trying to really educate everybody how to use a peanut ball correctly. 
Rebecca Dekker:  
Can you tell us a little bit about the first time you saw a peanut ball being used in a side lying position during a birth? And for those of you who are listening, perhaps, you're pregnant, you don't know what we're talking about, a peanut ball is kind of an inflatable ball, it looks like a birth ball except instead of being round, it's peanut-shaped and it's often placed in between the legs of a laboring person, especially if they have an epidural. So can you tell us, Cheri, what was the first time you saw this being used and what happened? 
Cheri Grant:  
So in 1985, really, what we had was mostly the round birth ball, which we still have today and most people were sitting on that, but it wasn't really stable so we saw in physical therapy department, there was a big, huge peanut ball and it was one that you could sit on, straddle it and kids were doing that in physical therapy so we brought one over and actually put it on the floor and let somebody actually sit on it, straddle it and it was much more stable. 
So that's how it kind of started back in 1980s and '90s, but mostly, people just sat on it during that time. We really didn't put it and have it in the side lying position probably until around the 2000s, and that's when we actually saw that it was actually placed with somebody had an epidural in between their legs. Now, we see it lots of times used with or without an epidural so you don't have to have an epidural to use a peanut ball, you can do it with or without one. 
Rebecca Dekker:  
And what kinds of experiences were people having when they were using it in the side lying position? 
Cheri Grant: 
Yeah, we had lots of different stories and I will tell you a couple of them. First of all, the peanut ball, when we were first using them, we would put pillows between people's legs and they were plastic and they would fall out because they were plastic and they didn't stay very well and that's why the peanut ball really worked better between people's legs, and when we used that with [inaudible] moms, we would get moms that they would put the peanut ball between their legs and sit them on their side and they'd go to complete, 10 centimeters, very, very quickly, sometimes within from 6 centimeters to complete within 24 minutes. 
We had another lady, I remember that she got the peanut ball when she was 5 centimeters and we put her on her right side for 20 minutes and put her on her left side for 20 minutes and then she only pushed for 28 minutes so she had a baby in an hour and a half after we started the peanut ball. We see that the peanut ball does shorten labor itself and that has been documented, but a lot of people call the peanut ball "the peanut ball bullet" or "Bullet the peanut ball" because it usually does help to facilitate your labor a little bit quicker for most people. Works about 8 out of 10 times. 
Rebecca Dekker:  
So tell us, then, what do you do at Premier Birth Tools? Are you training nurses and other birth workers in how to use the peanut ball? And what are those training sessions like? 
Cheri Grant:  
What we do there is, at our website, we have lots of information you can get for free. There's a nine-page packet that we give to people, not only to moms, but to childbirth educators and doulas and nurses that you can [inaudible]. We have a lot of research information, a lot of videos on how to use a peanut ball quickly, even moms even go to our website to look at that. 
We actually are training what we call Peanut Ball Ambassadors, and that is somebody who's talking about peanut balls in their state or in their cities and then once they become a Peanut Ball Ambassador, we have a few that are what we call Authorized Peanut Ball Trainers, and those have gone through a very special course that knows all the different 19 positions for the peanut ball, how to size a peanut ball correctly to the patient or to the woman in labor and then how to use it correctly if the baby's above the inlet, in the midpelvis or in the outlet, and they do a lot of training for hospitals and doulas and workshops and to help their clients also. 
Rebecca Dekker:  
Have you faced any struggles in getting this information out so that it is used in practice? Or do you feel that peanut balls are universally or immediately accepted when they're introduced? 
Cheri Grant:  
Well, to be honest with you, I still am amazed that many hospitals and birthing centers are still not using peanut balls. That kind of amazes me every time I hear that. But we do have a lot, I think in today's society, it's been in the last four years that it's really exploded and a lot more people are using peanut balls. 
Some of the challenges and struggles that I really, really see is that a lot of nurses and doulas and midwives just think that the only way you can use a peanut ball is placing the patient on her side and putting the peanut ball between their legs, and that's not always the correct position that it needs to be in for the patient for her stage of labor. And they might straighten the bottom leg in a neutral position and not actually bring it up to the chest and use what we call the tuck position, because the tuck position is the one that is more common [inaudible] around the baby and actually promote the baby's descent much quicker. 
So, challenges, really, are education and making sure that people are sizing it correctly, not just by height, but which position they're in because if you're on the sidelying, you get one size peanut ball. Maybe for the semi-sitting position, you may use a smaller size peanut ball, so I think education is our biggest thing and that's what we're really trying to promote and help to get across the United States and not only United States. Australia, Canada, Mexico, we're all over the world right now. 
Rebecca Dekker:  
So how many Peanut Ball Ambassadors are there, and Trainers? 
Cheri Grant:  
Right now, we have 34 Peanut Ball Ambassadors so we're always looking for others for that, and then the Peanut Ball Authorized Trainers, we have 10. 
Rebecca Dekker:  
Okay. And how do people become a Trainer or an Ambassador? What's the difference? 
Cheri Grant:  
Right, we start off with an Ambassador and Ambassador is real easy, it just only takes about probably an afternoon of your time where you're going to look at some videos, you're going to learn some information about peanut balls and you're going to be our Ambassador in your area city to make sure the nurses and the birthing centers and everybody knows about peanut balls, because that's really what Ambassadors do, they actually go out and talk about peanut balls and how wonderful they are. And then the Trainers, the Authorized Trainers are the ones that actually do the workshops and end services for the hospitals. 
Rebecca Dekker:  
Wonderful. Okay, so tell me a little bit about some strategies or successes you've seen with getting peanut balls out into practice, getting more hospitals and birthing centers and providers and nurses to use peanut balls. What's been your most successful strategy? 
Cheri Grant:  
Well, I think the most successful one is just getting the word of mouth out. I will say that nurses talk with other nurses, doulas talk with other doulas, they learn it in their doula training, childbirth educators learn it in their classes and the patients, the clients, the moms really want peanut balls because they've heard about them, so I think that's one of our most exciting things is that it's becoming more mainstream now. So to get it out, it's been a little bit easier than it was. We have a Facebook page, Premier Birth Tools, and with our website, I think it has a lot of good information on there. 
Rebecca Dekker:  
So you mentioned when we were corresponding before we got on this call that there's a lot of new information about peanut balls and you wanted to share some of that with our audience. One of the things you've already mentioned is that there's more than just the side lying position so I was wondering if you could talk a little bit about some of the different options. Obviously, we don't have time to go over all 19 positions that you mention, but I was wondering if you could describe, what are some other uses for the peanut ball other than just putting it between your legs when you're lying on your side? 
Cheri Grant:  
Right, and if you do use the side lying one, I do want you to use what I call the tuck position and that's where you bring your bottom knee up to your chest and then you bring the top leg over the peanut ball and you want to make sure that you hug the peanut ball to you and that will actually open that outlet much better. One of the things we have found that you want to make sure, when your ankle's on top of the peanut ball, that it doesn't hang over. That means the peanut ball's too small in size. Because if that happens, it's going to close the outlet more. So you want to make sure your position is correct and what size position that you get. 
Rebecca Dekker:  
So how do you size a peanut ball to a client? 
Cheri Grant:  
Usually, we're going to look for an ankle to their hip and when we put the peanut ball on their side, we put the peanut ball between and we look and see which size we think would work, and we put their leg on top of that, we see if it's going to be too big and that's going to cause too much torque in there, or if it sits just right correctly on the peanut ball on top, which is perfect, but if it hangs over the ankle, then we know it's going to close it. So we actually have to choose, and because every hospital should have four sizes of peanut ball, [inaudible], should have the 40-centimeter, the 50-centimeter, the 60-centimeter and the 70-centimeter's the only one you actually sit on. 
Rebecca Dekker:  
Okay. So there should be four sizes available and then you can hold it up to, you said, the lower leg? 
Cheri Grant:  
Yes, the lower leg, so it's the hip to ankle when you're on your side, so when you put it between there, then when you put your leg up on top of the peanut ball, you just don't want that ankle to hang over because then it closes that outlet. 
Rebecca Dekker:  
Okay. 
Cheri Grant:  
You just want it to lay on top of it. 
Rebecca Dekker:  
So the ankle should be laying on top of the ball. 
Cheri Grant:  
That's correct. 
Rebecca Dekker:  
Okay. So say somebody is in early labor and things are progressing slowly. What peanut ball positions would you recommend for that situation? 
Cheri Grant:  
Well, it would just depend what she felt comfortable at that time. She might do the side lying or the tuck position. She might also do what we call the forward leaning, where she'd be on hands and knees and leaning over that way, but one thing that you want to make sure is if she's in early labor and the baby's above the inlet, that we put her feet in the correct position because there are three different ways to put their feet on the peanut ball. 
So if they're above the inlet, it's kind of like if you do a plie so that your toes in the opposite direction, your heels are together and that's an external rotation where the leg is, it opens that top of your pelvis for the baby to come down. If you're in midpelvis in early labor, then you would use what we call kind of like windshield wipers, I call it, where your legs are neutral and they're parallel back and forth to each other and that would be on one side and on the other side. If the baby's below the, in the outlet, then you're going to do what I call a Dorothy Kick, and that is where the toes are pointed outward and that opens the bottom of the pelvis so the toes are together and the heels are apart and that opens it. 
So it depends on where the baby is in the pelvis of which way I want to put their feet and it depends on which position is more comfortable with them in early labor, but probably the side lying, maybe [inaudible] sitting or the forward lean would probably be the best for early labor. 
Rebecca Dekker:  
Mm-hmm. I think it's really interesting how you talked about how the positioning of the baby and which position the client gets into that it almost sounds like a dance, like you're figuring out how to position your feet and legs and I think it's really neat, seems like something, like as a nurse, this really excites me, I can only imagine that it would really feel empowering for labor and delivery nurses and doulas to have this kind of detailed knowledge about, "I can do this to help open the pelvic inlet or the pelvic outlet with such a simple tool as a peanut ball and positioning of the ankles and feet." 
Cheri Grant:  
Yes, and that's what's really exciting and that's why we really want to make sure that the education gets out there correctly, that you size and do the correct size of peanut ball, the ankle placement and the feet placement correctly. It's really lots of fun when you really get into it to make sure that it's done correctly there. 
Rebecca Dekker:  
And you said there's lots of videos on your website where people can go to look at some of these positions? 
Cheri Grant:  
That's correct. There's about six videos on there, so they can go in there and they actually can see the internal-external rotation, that would be the one that's entitled Faster Labors, and that one shows all the different internal-external rotations. There's one on how to size the peanut ball correctly and we have three different sizes of moms and their heights and saying, "Well, which one and which position looks better for them?" So we've got all kinds of different videos in there. Advanced positions, all kinds of videos on our website. 
Rebecca Dekker:  
Okay. So they can find those videos at premierbirthtools.com. 
Cheri Grant:  
Correct. Yes. 
Rebecca Dekker:  
So we've talked about your journey and the increasing popularity of birth balls and you've shared some of your challenges and successes. Do you have any questions for me? What can I help you with? 
Cheri Grant:  
Well, do you think, personally, that many people know that they need to choose a correct size? Or do you think most people, just like I found, "Oh, I like the pretty red one so that's the one I'm using." Do you think they know that there are different sizes, Rebecca? Or do you think they just think it's just one size and just one position? 
Rebecca Dekker:  
Well, I do think, just from talking with birth professionals around the country, that it does seem to be that the side lying position seems to be the one that people feel most comfortable with and if you think about it, it's very similar to what nurses do when you put pillows between a client's leg, right? In the acute care setting, like as a bedside nurse, that was very common positioning [inaudible] comfort is to lay someone on their side and put pillows between their legs so that their pelvis is in alignment and their spine is in alignment. 
So I think that's probably why that position is so popular. I do think that we need more education about other ways of using the peanut ball. In terms of the sizing, I find that interesting because I'm new to the world of peanut balls as well in the last few years and I remember when I was looking to purchase them, I didn't realize there were so many sizes, but you even go on Amazon, you can see you can buy a kit with three different sizes or two different sizes or four different sizes. But even when you go to purchase it, there's nobody telling you, like, "This is the size you should buy for your height or for your particular needs." 
So I do think that because you might need multiple sizes based on the stage of labor that you're in, how your labor's progressing and your body type, it seems like it definitely should be a thing where birthing centers and hospitals provide all of the different sizes and that the staff are trained in how to measure it, just because it doesn't seem realistic for a parent to have to bring three or four different sizes to the hospital. 
Cheri Grant:  
That's a wonderful point. I love that. The other question that I really had, and I don't know if you've looked into much of the research on the peanut balls and there's really only three evidence based researches out there. There's a lot of articles on peanut balls, physician papers and everything, but I noticed that our sample sizes for research on peanut balls are very small. I really wish we would have a huge study, that's what I'm really excited, I hope, one day, somebody will do that. Do you think there needs to be guidelines actually written? Because the one thing that I've seen in the studies, it doesn't say what position did they use? Did they train the nurses how to correctly size the peanut ball? So do you think that we do need to have some standards and guidelines on how to use peanut balls? 
Rebecca Dekker:  
I think that is a great point and I did want to talk about the evidence, because this is Evidence Based Birth®, and although there's a lot of clinical experience, we do have some randomized trials on peanut balls. The two that I'm aware of is there was a study by Roth et al. in 2016. 
Cheri Grant:  
2016, the Journal of Maternal/Child Nursing, yes, uh-huh. 
Rebecca Dekker:  
And then there was one by Tussey et al. in the Journal of Perinatal Education in 2015. Is there another study that I'm missing in terms of random? 
Cheri Grant:  
There is one that just came out in 2018 in the American Journal of Perinatology by Mercier, so there's actually three now that are out. 
Rebecca Dekker:  
So in the Tussey study that was published first, in 2015, this was the first randomized trial in using a peanut ball for women laboring with an epidural, published in the Journal of Perinatal Education, and at that point, there really hadn't been any published research on the peanut ball, so in this study, they randomly assigned women in active labor who had an epidural to either use the peanut ball or not during labor. This took place during the years 2009 to 2010. It was a labor and delivery unit with 20 patient rooms and there was a 2:1 staff-patient ratio. They had about a 68% epidural rate and a 32.5% cesarean rate, so that's the setting of where this study took place. It was in the United States.  
And it sounds like, from the intervention, the peanut ball was placed between their legs immediately after getting the epidural and then they were repositioned every one to two hours with the peanut ball and it was removed when they were ready to actively push, and they had about a hundred women in each group and they found that the people who had peanut balls had significantly shorter first stages of labor and second stages of labor. 
So it actually shortened the first stage of labor by about 87 minutes and the second stage of labor was 21 minutes in the intervention group versus 44 minutes in the control group and there was a significant difference in the cesarean rate. It was 10% in the peanut ball group versus 21% in the control group. There were no any other differences in maternal or infant outcomes. More women in one of the groups were first-time moms, but they did an analysis to take that into account and they found that having a peanut ball still cut the risk of having a cesarean in half, which… So that was a pretty compelling study and this was published right as the popularity of peanut balls was really coming into being.  
And then the other study that I had seen was the 2016 study by Roth that was published in Maternal/Child Health Nursing. In their background, they talked about how the side lying position is so helpful with epidurals because it improves circulation as well. This was a magnet hospital in the United States and they had 78 women in the peanut ball group and 71 in the control group, and they found that a large number of women declined to be in the study after they consented, because they were randomly assigned to the no peanut ball group and they wanted to have a peanut ball, so I thought that was really interesting that they had people who had to leave the study because they were like, "No, I want a peanut ball."  
Another odd aspect of this study was they did exclude women who had cesareans because they did not reach full dilation and they were not looking at the C-section rate in the study, it was not an outcome they were interested in, they were only interested in the first and second stage of labor. So they found no significant difference in the length of first-stage labor with the peanut ball versus without, and it also did not alter the length of the pushing phase.  
So I'm not really sure why the first study found a difference and the second did not. I personally think it might have had something to do with the protocol of the study and how the nurses used or did not use the peanut ball with their patients because they didn't give a whole lot of details about the specific use and the guidelines that the nurses were expected to follow during the study. Does that sound right to you? 
Cheri Grant:  
That's correct. The sample size in the first study in 2015 with Tussey was twice the amount as the one with Roth in 2016. 
Rebecca Dekker:  
So it also might have been too small. Plus, I think removing women who had a C-section from the study could have had an impact because perhaps you would've seen a difference if they had included everybody in the study, regardless of what type of delivery method they had. So tell us a little bit more about the Mercier study that you said just came out this year. 
Cheri Grant:  
Okay, so the Mercier study was a study titled Impact of Peanut Ball Device on the Duration of Active Labor. It's a randomized control study published by the Sydney Kimmel College in Thomas Jefferson University, and the researchers demonstrated results that support the use of the peanut ball as a comfort measure, but they really denied the clinical significance as a tool to increase cervical dilation and I think it was because their sample size was way too little. It was only 96 people total, so between the two, there's only 40-some people in each of the groups, because they did go ahead and exclude a few of the women in labor due to some didn't speak English, some were underage and they tend to only do the active stage of labor when they started and they had to have an epidural so they didn't do the latent phase either. 
There wasn't really a significant difference that they saw in it. It was a really small sample size and it was only located in one location. The researchers did not identify any education or training received by labor and delivery nurses. The position they stated was "supine with a peanut ball between their legs", which we know that probably doesn't work, I'm sure it was probably on the side lying, but they reported it on supine. The study didn't really have any initiation [inaudible] the nursing really willing to do the peanut balls or was just this they had to do that study? The study didn't address any of the position changes, just the one position change. It didn't say if they really actually trained the nurses. 
Although the results were non-blind, randomized trial, they are considered [inaudible]. They were certainly applicable to childbirth practitioners and doulas and labor and delivery nurses. The one thing that they said wasn't significant, which I still found significant, was it did decrease 72 minutes off the first stage of labor. Now the P² didn't say that it was significant, but to me, 72 minutes decreasing off of labor is still significant, even though I understand… 
Rebecca Dekker:  
Well, there is the difference between clinical significance and statistical significance, and when you have a smaller randomized trial, total of 96 patients, so you're talking about roughly 40, 46, 47 people in each group, when you have a trend like that, that's when you start thinking, "Oh, we might have seen statistically significant result if the study was just a little bit larger." So I would say that this would be more like a size of a pilot study that, if it had a larger sample size or were to be replicated with a larger sample size, you might see some difference, I think. 
Cheri Grant:  
Correct, correct. 
Rebecca Dekker:  
Yeah. And they also said fewer patients experienced labor arrest in the peanut ball group, but it did not, just barely not statistically significant, but still, it was a 30% had labor arrest versus 73% in the other group so I think, if this study had just been a little bit larger, we might have seen some significant differences. 
So it seems to me like you're calling for a larger randomized trial, perhaps at a multi-center, but it also seems to me that if anybody's listening to this and thinking of doing research on this topic, the study needs to be well-designed so that the nurses are well-trained and there's a specific protocol that they follow so that the results can be replicated, because when they have these vague descriptions of how the nurses used the peanut balls, I can see how, well, we don't know if it was because the peanut ball doesn't work or if it's because the nurses in the study weren't trained sufficiently in how to use the peanut ball. 
Cheri Grant:  
I agree. Yes. 
Rebecca Dekker:  
So I think that's an exciting area for research. We just have three smaller randomized trials on this topic right now, the largest one was the first… 
Cheri Grant:  
Was the 2015 Tussey, which had the best results too. Yes. 
Rebecca Dekker:  
Right. So I think the results are promising. I think there's no reason why we shouldn't use peanut balls. I mean, while we're awaiting more evidence, there doesn't seem to be any evidence of harm and it may be helpful and it has been shown to be helpful in at least one study. So do you have any other questions for me or final thoughts? 
Cheri Grant:  
No, I think just the final thoughts are that peanut balls currently are an extremely popular intervention as far as it's non-medical, they do contribute to labor support and maximizing fetal descent, they do contribute to decreased maternal pain because the Tussey study did show increased patient satisfaction and peanut balls are cost-effective and they really don't have any untoward side effects. 
Although it is limited and inclusive, I do think that it's very exciting to use peanut balls and I'm excited that clients really want to use them and that nurses are excited about using them because our anecdotal evidence and, although it's not research based, totally, we do see really wonderful positive effects of using peanut balls when it is used correctly and they're trained correctly. And I think that's the reason why the Tussey research in 2015 was so exciting, because it came out with such good promising and I think that really is true as long as our nurses are and our doulas and providers are trained correctly on how to size patients correctly. 
Rebecca Dekker:  
And it looks like you sent me info about an ongoing randomized trial that is expected to be completed at the end of this year. It's being carried out by Wake Forest University. 
Cheri Grant:  
Yes. 
Rebecca Dekker:  
And also, it's being done in North Carolina and they're enrolling 240 people so this will probably be the largest study yet on peanut balls. It will be interesting to see. It looks like their primary outcome is the length of labor and they're timing that from when epidural's inserted until they give birth, so it should be… We'll have to await those results and see what happens, see what more research comes out on this topic. 
Thank you so much, Cheri, for joining us today. I think it was super helpful to hear just the background of how peanut balls got started and where people can go to learn more information, and thanks for helping me summarize the research evidence on this topic. I really appreciate you being on the podcast. 
Cheri Grant:  
Oh, you're welcome and I'd love to let your audience have that free nine-page handout. If they go to our website on peanut balls, if they want to learn more information, we can send it to them. 
Rebecca Dekker:  
We will put the links to where you can download Cheri's free nine-page handout, it looks like she has a link for nurses as well as a link for doulas, and we'll put that in the show notes beneath this podcast. You can follow Cheri at premierbirthtools.com and you can also find them on Facebook, @PremierBirthTools. All right, thank you, Cheri. 
Cheri Grant:  
Thank you, Rebecca. 
Rebecca Dekker:  
Thanks, everyone.  
Listening to this podcast is an Australian College of Midwives CPD Recognised Activity.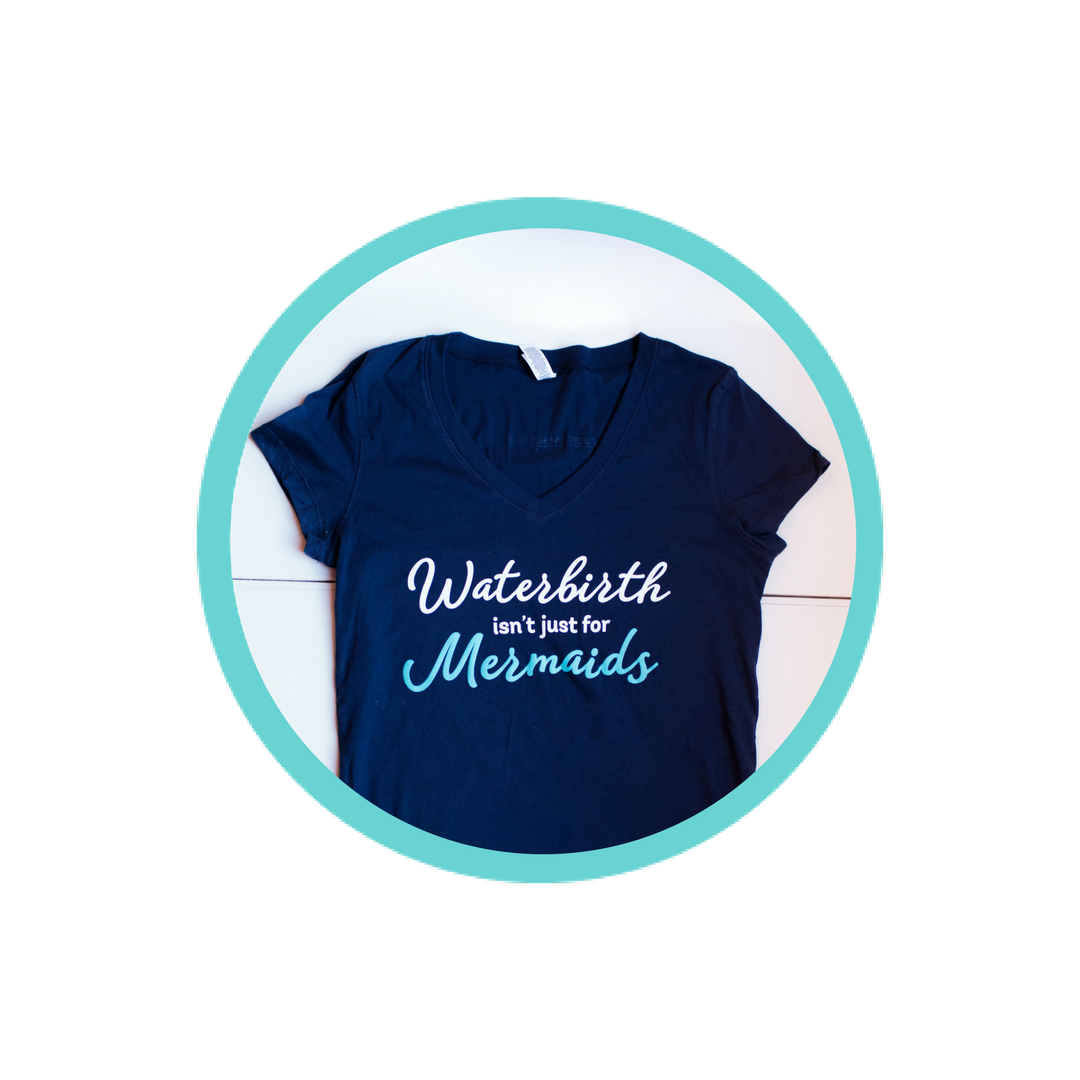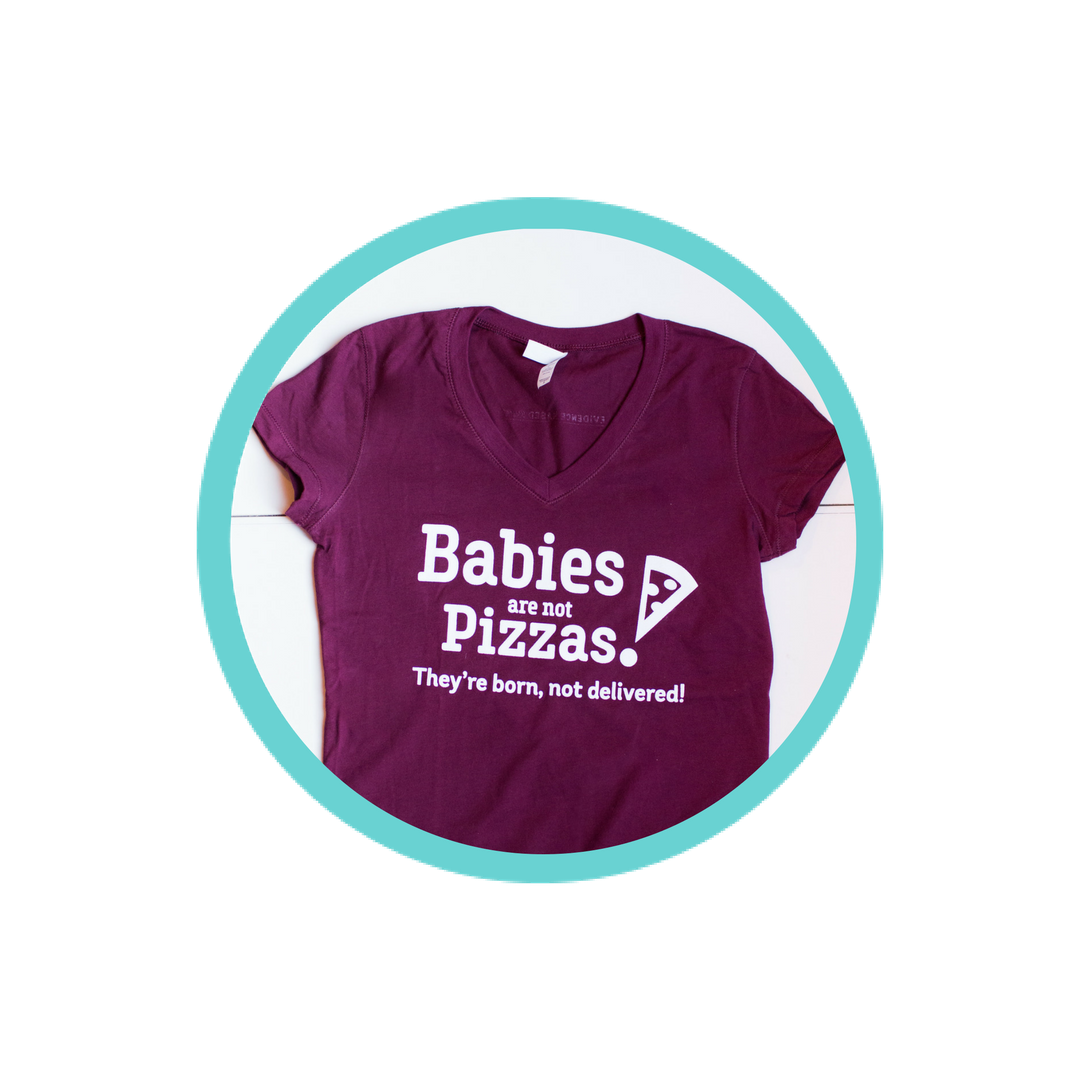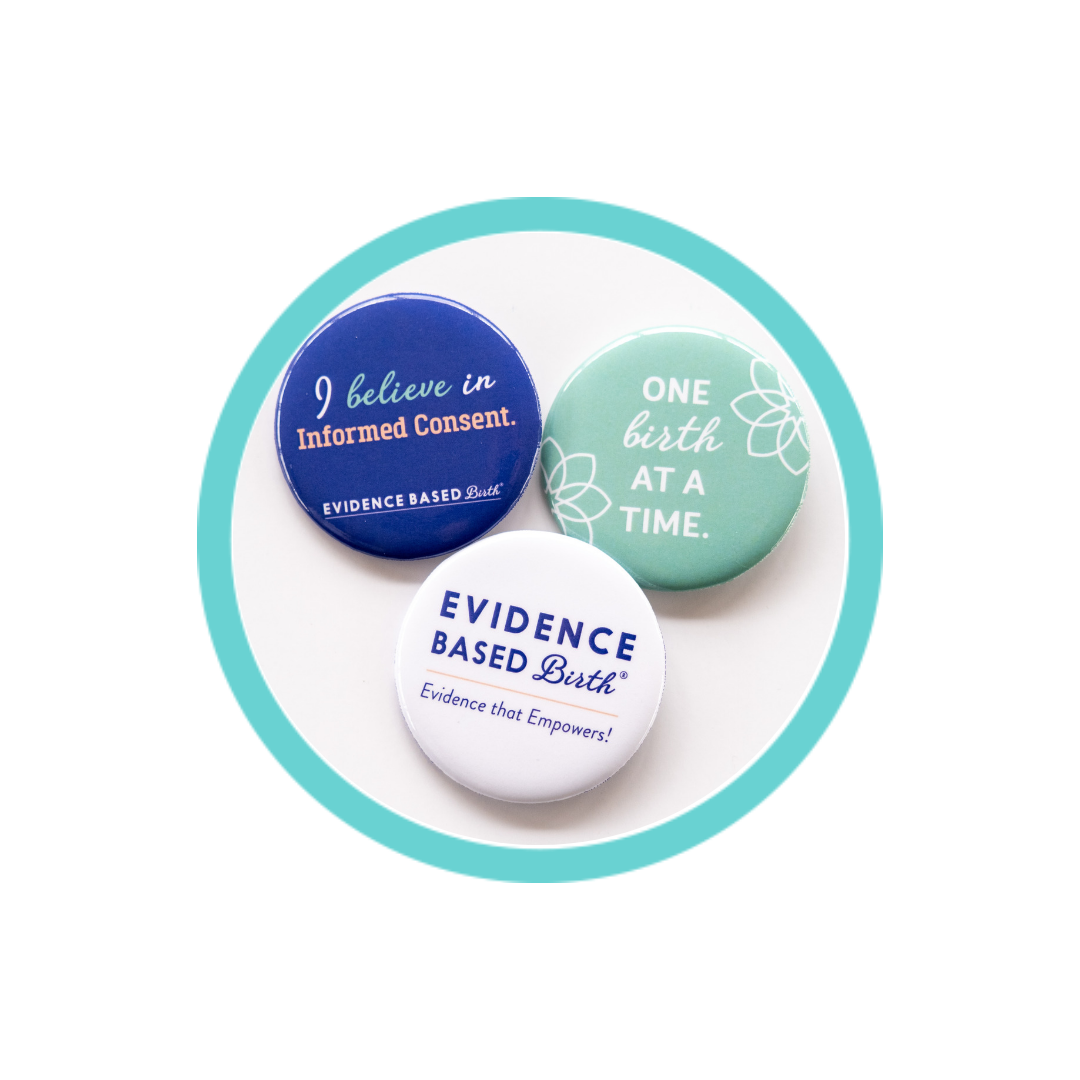 Stay empowered, read more :
Don't miss an episode! Subscribe to our podcast:  iTunes  |  Stitcher  |  Spotify In this episode of the EBB podcast, we talk with Cheyenne Varner, the founder of The Educated Birth, about intersectional reproductive health and the importance of birth education to be...