In this episode, I welcome parents Jenae Herron and Marcel Malekebu. Jenae is a housing case manager, and Marcel does podcast production. They live in Minnesota, and welcomed their first child in June 2020. Jenae and Marcel took the Evidence Based Birth® Childbirth Class with EBB Instructor Rhonda Fellows, who was also their doula. They planned to birth at Roots Community Birth Center in Minneapolis, but switched to a home birth with a midwife the day Jenae went into labor due to the elevated safety concerns in the city. 
We discuss their unique experience and flexibility in their birth, as well as the evidence surrounding neonatal resuscitation.
**TRIGGER WARNING: In this episode, we talk about the uprisings after George Floyd's murder and safety concerns during birth due to racial traumatic events. We also discuss an event in which parents were temporarily separated from their newborn baby, which may be disturbing to listen to.**
Transcript
Rebecca Dekker: 
Hi Everyone. On today's podcast we're going to talk with Jenae Heron and Marcel Malekebu about their home birth transfer during COVID-19 and during the uprisings in Minneapolis.
Welcome to the Evidence Based Birth® Podcast. My name is Rebecca Dekker, and I'm a nurse with my PhD and the founder of Evidence Based Birth®. Join me each week as we work together to get evidenced based information into the hands of families and professionals around the world. As a reminder, this information is not medical advice. See ebbirth.com/disclaimer for more details.
Hi everyone, today I'm so excited to continue our series all about birthing in Minnesota and focusing on the work that is being done through the Minnesota Healing Justice Network. If you have been following along with us, we have been doing a 3-day, intense focus on Minnesota. And yesterday on episode 141, I interviewed Rhonda Fellows and Dr. Jennifer Almanza about their birth in midwifery in Minnesota and the birthing disparities there.
Today, we are talking with Jenae Heron and Marcel Malekebu about their birth experience in the wake of the uprisings that happened after George Floyd's murder. They share a special connection with yesterday's guest, and that Rhonda Fellows was both their EBB instructor for their childbirth class as well as their doula.
Jenae Heron is a housing case manager, and Marcel Malekebu does podcast production. They live in Minnesota and just welcomed their first child in June 2020. Jenae and Marcel both took the Evidenced Based Birth® childbirth class with Rhonda Fellows and Heather Christine Struwe, who co-taught their class together. Jenae and Marcel planned to birth at a birth center in Minneapolis, Minnesota, but switched to a home birth with a midwife the day Jenae went into labor, due to the elevated safety concerns in the city. Jenae and Marcel are here to share their birth story and we are excited to welcome you the Evidence Based Birth® Podcast.
Jenae:
Thank you for having us.
Rebecca Dekker:
Can you tell us a little bit about how you found the Evidence Based Birth® childbirth class and decided to take it?
Jenae:
Yeah. So originally we had planned to do our birth at Roots Community Birth Center, it's a Black owned birth center in Minneapolis. And they have a couple of childbirth education classes that they require for all of the families to do. But they also really encourage families to find a more in-depth childbirth class to do before they give birth. And when I asked for recommendations, they told us anything with Rhonda Fellows. So we looked up her and she taught the Evidence Based Birth® class. And so that's how we got connected.
Rebecca Dekker:
Yeah. And what was your experience taking the class with Rhonda?
Jenae:
It was great. It was really in-depth, a lot more in-depth than we expected. But it was really helpful. We took it with Rhonda Fellows and Heather Christine Struwe, and they co-taught it together and they were really good. They answered a lot of questions, spent a lot of time with us. We actually ended up starting the course the week that everything switched to virtual. So we were expecting to have the two in-person classes, but we ended up being the first round of classes for them that were completely virtual. So we were the only family in the class at first. And then one other family joined. So we had a lot of one on one time with them, which was really helpful. To cover all our questions or go more in-depth with all the material and just really tailor it to what we were looking for, and answer any questions that we had about the whole process.
Rebecca Dekker:
And Marcel, what was it like for you to go through the childbirth class with Jenae?
Marcel:
It was good. I always say I didn't know enough to know what I didn't know. For me, it was mostly an interesting class, and it was good to know some things that I didn't know. Because you can't know what you don't know. And then when you get in the situation, then you wish you did. So there's a lot of things that I learned, even just through the questions in the class about what Jenae wanted during the birth and how I could be helpful. And it was good because Rhonda, who ended up also being our Doula, and Heather, they really made me realize that anything could change at any given time. So she could say, "Oh, I want music playing," and then you get to the actual birth and she's like, "Turn that [bleep] off." Excuse my language. So it prepped me for things that I didn't know I'd need to be prepped for.
Rebecca Dekker:
Mm-hmm (affirmative). So being prepared for the fact that Jenae might change her mind about what she wants, and you knew that. Can you two think of anything else you learned that was new to you in taking the class? Or some skills that you were excited to put into practice? I know it's been a while.
Jenae:
I think the biggest thing that I took away from the class was the importance of knowing everything and all of the different options that are available and all of the different things that could happen. So with the fact that we ended up transferring to the hospital from our house, if we hadn't done the class I think that we probably wouldn't have been as prepared for that, and known as much about what kinds of things would be offered to us when we got to the hospital, and how much of a change that would be from what we were planning on doing.
So just the way that you structure the class, in knowing everything from the hospital, interventions that can happen and what that looks like, and also in a birth center setting or home birth. You covered all the different places that people can have their babies, and all of the different things that come with that or that can come with that. And I think that's something that we didn't know we would need. And we were pretty set on not going to the hospital. We did not want to go to the hospital at all. But one thing that Rhonda said to us during the class was that our baby is going to come when she needs to come, how she needs to come, and where she needs to come. And that probably, or it might not look how we think it will, and so we need to be prepared for that.
And the class really helped us-
Rebecca Dekker:
And to be prepared for all of the different possibilities.
Jenae:
Yes. And to have our minds open and to be flexible about what's going to happen, so that we just know what's available to us and how we can navigate the different situations. Because we never could've known what would happen during our birth, to need to transfer to the hospital, and then have that knowledge beforehand. That's the biggest thing that I took away, was just the wealth of knowledge that was given to us, even though we didn't know we'd necessarily need it.
Rebecca Dekker:
Yeah. So take us to the end of your pregnancy. You were planning a birth at the Roots Birth Center. Did you have any other plans or ideas of how the birth was going to go?
Jenae:
Originally we had planned to do it at Roots. And then our prenatal care kind of transitioned from having so much in-person time with the midwives at Roots, to all virtual unless we were at those milestone appointments. And then the four weeks leading up to 40 were going to be all in-person. So our care transitioned to a lot of virtual assistance because of the COVID-19 pandemic. And then at the very end was when George Floyd was murdered in Minneapolis, right next to us. And then there was just a lot of unrest that was happening in our city. Literally buildings up in flames. There was a lot of threats to the community, both from the rioting and the looting, and then also with the white supremacist's presence in Minneapolis.
Rebecca Dekker:
Mm-hmm (affirmative). Kind of showing up to the city.
Jenae:
Yeah. Just growing and growing, and there was a lot of threat to the community. So Roots Community Birth Center is in North Minneapolis, which is a predominately black neighborhood and it's also a black owned birth center. So there was a lot of threats specifically to that area. And then I think it was three nights before my water broke that there was a fire set two blocks from Roots. And they were told that the PMT presence was going to be very limited and the ambulance response time was going to be not very quick, because of everything that's going on. So they were really advising that they didn't do births of that time, because of the safety concern, in case there was a hospital transfer.
So we found out that we wouldn't be able to birth at Roots if I went into labor at this time. And I was 37 weeks when this all happened. So we found out that we wouldn't be able to birth at Roots, so that threw everything off, in my mind at least, because we were planning on doing it at Roots, everything was going according to plan. We were happy we weren't doing it in the hospital, because of all the different changes that were happening in terms of the COVID restrictions that they were putting in place at the hospital. So we were really happy we were doing it at a birth center, and then we weren't able to do it at the birth center we had chosen.
So they had two alternative places that were a lot farther away from our home. So we didn't really want to do that. And we asked if we could do a home birth, but we weren't able to at first because we live in Saint Paul, which is really close to some other the rioting and the looting that was happening really close to our house too. So we were considered in a not safe zone for them to do it at our house either. And then the next day we got a call from on of the midwives and she said that they had all talked and decided that things had calmed down enough in our neighborhood for them to be able to do a home birth with us here.
So this all happened on a Tuesday, that they called us about that. So we made the decision to just do a home birth instead of at the birth center, and we were really at peace with that. We knew we wouldn't have to transition to a place that we'd never been before, and maybe have staff members that we'd never met before, and not sure what that would look like, because we had built such a relationship with the midwives at Roots. But at the other places that they had available, we didn't know anybody there and we'd never been there before. So we were really at peace with knowing we could do it in our home, with the midwives that we knew and that we trusted, and just be in that comfort.
So we had decided that on Tuesday at about noon. And they ended up bringing up a home birth kit for us and did our prenatal appointment in our house that evening. Then about 20 minutes after the midwife left, my water broke. So we literally decided that day, and then the tools showed up the next day and we were just kind of on our way at that point.
Rebecca Dekker:
And how many weeks were you at that point, when your water broke?
Jenae:
37.
Rebecca Dekker:
37 weeks. And a few days, or just right at 37 weeks?
Jenae:
It was 37 and three days.
Rebecca Dekker:
Three days. Okay. And Marcel, how did you feel about having a home birth? I know a lot of people sometimes want to know how do you get your partner on board with the home birth or a birth center birth. What were your thoughts about it?
Marcel:
Well actually I have … and this came up in the class a lot, was the naturalist versus technology or Western medicine or however you would say that, approach that's to help. And I'm more of I take a lot of herbs. My last resort is going to the hospital. I can count on my finger how many times I've been to the hospital in the last eight years or something like that. So everything that was happening, for me was like I'm going to adapt and I'm going to figure out the best way. And because it wasn't a hospital, I was happy.
So I was almost ecstatic. I was like, "Oh, well giving birth at home is actually the best possible case." And I was arguing to her that that was better than even giving birth at the birth center, that the baby gets to come in the comfort of our own home, under our own terms with the food that's in our own fridge. If she has to give birth in the bed, it's our bed. So I thought it was actually really good. She didn't have to convince me. If anything, I had to just encourage her.
Jenae:
Yeah. He had to help me come to terms with it. Because all of the different changes and seeing what was going on in our own community, with us it was just like there were so many emotions at that point in time. So many emotions and so much things we were going through. And then having the birth, which is the only thing that I was okay at least with us doing that, how we had it according to plan. And then that was thrown off. I was a mess. And so he really had to help me come to terms with this is actually the best way. This was better, and to be okay with that.
I don't know if I have any good advice to get their partners on board. He was more onboard than I was.
Rebecca Dekker:
So a lot of intense emotions in your community and with you, and then the fact that a baby was coming any day. Yeah. So your water broke at 37 weeks and three days. What happened next?
Jenae:
My water broke, this was Tuesday evening. We called Rhonda first, because we weren't sure if it was actually that my water had broke or not. Pretty sure. And Rhonda was helping us calm down a little bit, because it was so much sooner than we were expecting. And then she was like, "Call the midwives." So we called my midwives, told them that the water broke. But I hadn't had any contractions that I could feel at that point, so the just told us to go to sleep, sleep as much as we can. Eat some food and go to sleep, and rest up, and then let them know when things start to progress more.
So we both did some finishing things for our jobs, sent some emails, told them we were starting our leave now. And then the next morning was when things started to pick up. So I think … you're going to have to help me.
Marcel:
You woke up. It was kind of a rough night, sort of. I remember I didn't really get a lot of sleep that night, just because I was excited.
Jenae:
And there was a threat to the community just a couple blocks away. So I remember we were going outside and making sure things were okay right outside our door. And then you had a really hard time sleeping because of that, and the excitement of it.
Marcel:
Well yeah. There was that, but honestly it was mostly just that I was excited about the baby. I think it all coalesce. Everything is everything until … regardless who you are personally, your own personal anxieties, your own personal stuff that's already going on. And having a baby in general compounded with everything that was happening. I was just excited. I was like, "Is the baby going to pop out tonight?" So I was anxious about is she going to just have the baby in the bed tonight. I didn't know. And so I had to keep reminding myself that there are stages of labor and this might be an early stage. Especially when your water breaks, chances are it's going to be a while. But I was in a heightened state. So I remember the next morning, she had a chiropractic appointment. She set up a chiropractic appointment, I think that was already pre-
Jenae:
I had pre-scheduled it. Yeah.
Marcel:
We went there informed that now this chiropractic care had to be … had to address the fact that you were going to have a baby within the next-
Jenae:
Yeah. It helped me progress my labor and make sure my hips were in alignment and everything.
Rebecca Dekker:
Okay. So you were able to go to the chiropractor that day?
Marcel:
Yeah, that morning.
Jenae:
That was a rough drive. It was only 10 minutes to get there, but it was very bumpy. So my contractions were kind of moving forward at that time. And then we had the chiropractic appointment. Came back, things started to move faster after that. I think we called the midwives maybe mid-afternoon. And they were just going to come and bring the tub, so that we would have that available since we had just decided about home birth yesterday. So they brought the tub and then they were planning on leaving, but they ended up staying, because they thought that things were moving forward pretty quickly.
And so they ended up staying. We had two midwives there at that point, and one birth assistant. And then Rhonda came pretty soon after they got there. And then things didn't progress as quickly as we thought they were. This is all Wednesday. And things started to move forward. We did a lot of different positions. We went on walks. And we have a lot of stairs. So I went up and down the stairs, and stretching. My chiropractor ended up coming back later in the day to see if they could help. My acupuncturist came right before the chiropractor did to try and help energetically move things forward.
Rebecca Dekker:
So this is Wednesday. You've been to the chiropractor. They brought the tub. The midwives were there. Then you had another adjustment with your chiropractor and an acupuncture treatment. And this is still Wednesday?
Marcel:
Wednesday evening.
Rebecca Dekker:
Wednesday evening.
Marcel:
Yeah, late afternoon/evening. I know that … that might've been the next day. For context, Wednesday night I think for the most part we were just with the midwives and Rhonda. And then she kept going all day, and then they said, "Try to get some sleep." But at that point it was really hard for Jenae to sleep so she was just laying in the bed, waking up every couple hours. We probably slept for maybe three hours total over the course of the night. We had a big slumber party with a bunch of birth assistants and the doula.
And then it was the next day when they said, "Hey, maybe we need to call in the chiropractic care and the acupuncturist." So they-
Rebecca Dekker:
On Thursday.
Jenae:
Yeah.
Marcel:
That afternoon, early afternoon. And they stayed for-
Jenae:
A long time.
Marcel:                                 Like three hours.
Jenae:
My chiropractor was that.
Marcel:
The chiropractor stayed for a while.
Jenae:
Yeah. She was there for three hours. The acupuncturist had another appointment, so she put the needles in and then waited for a little bit. And then she left and the chiropractor took them out, because she also does acupuncture. But the chiropractor stayed with us for three hours. She did an adjustment and then she wanted to see how I was moving, to see if we could do anything else to help. She was there for a while. And then we kept doing different positions, trying different things. And still were trying to walk. Doing different things to try to help me progress, the acupuncture point, and I still wasn't getting where we needed to be.
So at one point I got into the tub. And we thought that I was farther than I was, so I actually started pushing. And I started getting these really intense pains in my back and in my abdomen, cramping and sharp, sharp pains that were way worse than what I was feeling before. I was handling the contractions. I think I was handling them really well for how bad they hurt, and just really staying inside and meditating a lot. My eyes were full, breathing inside. And all of a sudden these pains started happening. It was really, really intense. And I was pushing, but we weren't really getting any headway.
So the midwife asked if we wanted to do a cervical check, just to see what was going on and see why things weren't progressing the way that we thought that they were. So we did a cervical check and learned that I was about four.
Marcel:
Yep, four.
Jenae:
This was something we didn't know before, but there is an inside of your cervix and an outside. I know I'll probably have to explain in more medical terms. But my understanding was there is an inside and an outside or an up and a down part of your cervix, and they can be dilated at different widths. So the inside was at a four, and the outside was at an eight at that point, but there was a lot of swelling that had happened. And she said it was probably from pushing before we were at the point where we should've been pushing. And the baby's head was in kind of a weird position that was probably causing the pain that I was in, and stopping her from descending where she needed to be.
So because of all of those different things, and the fact that it was Thursday night at this point, and I had started labor on Tuesday. We had a conversation at that point about transferring to the hospital, because the risk of infection was going up, and I wasn't progressing in a way that we would like to happen after so many hours. And the swelling and the pain that I was in, there was just a lot of different factors that were playing into that. So the midwife suggested that we think about going to the hospital. We talked about that for a while and asked Rhonda to help us. But she's very big in not telling us what to do, so she was just saying, "Well maybe you two should just go into the bathroom and talk for a little bit and see what you think, and come back to us and ask the questions that you have."
Because we really didn't want to transfer to the hospital. We really wanted to have the baby at home, at that point we were really set on it. With the date, we have to be close. We have to be close enough for the baby to just get here. So we decided, after talking, that we wanted to just take a little bit of time to rest, because that was another suggestion. The midwife said we could try to rest for a little while, that can help bring the swelling down without pushing. And then see if we can try again. So we decided that we wanted to rest and see if we could just push it out.
But by the time we finished talking we were like, "Okay, we want to rest." And she was like, "Well, you've been talking for about an hour now, and that was the rest I was talking about. So you rested. Your contractions have slowed down at this point, instead of progressing." And I was still in a lot of pain, so that pain hadn't gone away with the rest either. So then we decided that maybe it was best for us to go to the hospital. Because if we went to the hospital at this point, then they were saying too that our chance of having a caesarian would still be a lot lower, because-
Rebecca Dekker:
Transferred earlier rather than later.
Jenae:
Exactly. That would've been lower. And our choice in hospital would have still ours, basically at that point. We wanted to go to a hospital in Minneapolis. And we live in Saint Paul, so it was maybe about a 15-20 minute drive to get there. But if we waited too long and it had to be an emergency transfer, if that ended up happening then we would've had to go somewhere closer to home, which wouldn't have been our top choice. So they really wanted us move to this specific hospital because they have a lot of midwives on staff, and midwives at Roots work with them pretty closely, so they had a good relationship already. So we felt like that would've been the best choice.
And then we talked about if you go to the hospital are you just going to keep going like this, natural, or are you going to get an epidural? And then Rhonda pointed out that if you get an epidural they're probably going to want to give you Pitocin as well. So we had to talk about that too. It was a pretty big change.
Rebecca Dekker:
Your baby's adorable.
Jenae:
Thank you.
Rebecca Dekker:
You made the decision to go to the hospital that had the best connection with Roots. So take us to getting there. I assume you drove in your own car?
Marcel:
Yeah. We packed up. I think Jenae's sister was still here at the time, so she said she would clean up with Rhonda and a couple of the midwives, they would clean up and take care of everything. So we just packed up, grabbed some snacks and stuff and we left. We drove. It was worse than Wednesday morning when we were … it was kind of a bumpy road because there's construction on one of the main roads around here that goes to the highway that we take. So we ended up taking the highway. She was in a lot of pain during the ride. But the hospital's not very far away, it was like 15 minutes away, a little bit less.
So we got there. The transfer process was really easy. It was strange because they asked us to take the COVID test upon arrival, which was a little bit strange and we were kind of like, "Well, we're not interested in that." She'd been in labor for two days now basically. So we were kind of like, "Whatever." And we just moved on. And the transfer was easy. And then from there it was just a slow wait. They offered her Pitocin and an epidural. And at that point her pain was so … it had elevated so much or escalated that she decided to go with the epidural and the Pitocin, which is funny because prior to the entire birth process that was my whole thing is don't take Pitocin. I was born out of that. For some reason I had a thing about it, whether it was personal or whatever. I was like, "I don't want to take any medicine or any kind of foreign substances," and it ended up being what needed to happen to progress things.
So it went from that … we left here around maybe midnight, maybe shortly after midnight. We got there around 12:30/1:00, or got checked in. And then we were there, that was Friday morning around 1:00 a.m., and then pretty much she was in labor for the rest of that day. The labor process slowed down, almost reversed when we left here and first arrived at the hospital. And then after a few hours, maybe around 4:00 p.m. or something that next day it started to pick back up again. And then she started having closer and closer contractions.
Jenae:
It was around 5:00 when I started pushing. And that was when they started seeing signs of infection, right?
Marcel:
Yeah. She had a temperature. They had checked her temperature a few times and at that point they felt as though it was consistent enough, because it had gone up to 101 and then back down to 99. Then at its peak it was 103 point something. So they said, "Okay, this is high enough to the point where we feel like she has an infection," and that was during the pushing, or close to the beginning of the pushing. But that's when they started having concerns about … they started talking about surgical birth and things like that, and opening up the conversation. But it wasn't really a big conversation at that point. We were focused on the pushing part.
I think you pushed for like-
Jenae:
Three hours.
Marcel:
Three hours total.
Jenae:
And Rhonda was saying too, when we debriefed with her about the birth experience, that if we had had … So we were working with a midwife, then they called an OB in when they started talking about the surgical birth. And she was saying that if we had had a different OB we likely would have had a caesarian. But because of the way the one that we had, she was more open to keeping pushing. And she said that she was talking about a caesarian and then when she saw me push, Rhonda said she switched and she turned into a soccer mom and started cheering on. And she was like, "Oh, we're going to push this baby out. She's still got a lot of energy to push."
Rebecca Dekker:
So she had a positive attitude with you, which probably made a difference. I can imagine if you had an OB in the room who was like, "You can't do this," it would've made you think you couldn't do it. Right?
Jenae:
Yeah, definitely. Especially after so many hours. So she was really helpful. She was cheering me on. This was helping the process, because with the epidural I was having a little bit of trouble finding where to push. So she was helping me to locate those areas. And there was a little bit of a cervical lip that was getting in the way of the baby coming down farther too. So she had helped move that out of the way so that she could get her head out.
So we were pushing for three hours, and then she finally came out at 8:12. And my water broke at 8:40 on Tuesday. So I think they said it was 72 hours.
Rebecca Dekker:
Okay.
Jenae:
It was a very long birth.
Rebecca Dekker:
And how did it feel when your baby was born?
Jenae:
I think that, when we look back on it, the whole labor process was really positive for us. It was a really long time, but I had a really positive experience, even once we transferred to the hospital. But once she came out things started to shift I guess. So because I had the infection they had called the NICU doctors in, towards the end of my pushing. And they had told us that … well I guess backing up. So in our birth plan we had said explicitly that we wanted delayed cord clamping. We wanted her cord to be attached until it stopped pulsing. And we also wanted immediate skin to skin contact, and an uninterrupted at least five minutes of time just for us. They told us that all of that would be fine, except they probably would have to interrupt us or be at least right there during our five minutes of time just for the three of us.
And then we wanted to have that golden hour, but we just wanted that five minutes. And they told us everything would have been fine on our birth plan other than that, but they would have to be in the room still. And so we were like, "That's fine. You can be there, just leave us alone," basically. But then once she actually came out, then they ended up cutting the cord after a minute. And Marcel still got to cut the cord, but we didn't really feel like we had an option I guess, because by the time they told him to cut the cord they had already clamped it down. And, "Now?" And they were like, "Yes. Right now." And made him feel like if he didn't cut it right now, then they would've cut it anyway. So she only got a minute of time with her cord. And then we took her from the bed that I was in to a little bassinet-
Rebecca Dekker:
In the corner kind of?
Jenae:
Yeah, in the corner of the room. And they gave her oxygen and pumped some more fluid out. And she was over there for 10 or 15 minutes. And then they finally brought her over to me and we got five minutes of skin to skin time. And that whole time before she got there I was asking if I could see my baby and they kept telling me no. And I didn't have … I wear glasses and I didn't have my glasses on because I had had my eyes closed for the last four days, even give me a mirror to see the baby or anything. And they kept telling me, "No, you can't see the baby." So I was crying. And Marcel, luckily, was there, so he was able to go over with the baby and hold her hand. But I didn't get to even see her.
And then we got the five minutes of skin to skin time. She was able to get to my breast, because we were planning on breastfeeding. So we did that at least. But we only got five minutes. And then they ended up taking her to the NICU, and Marcel went with. And then they wouldn't let me go down to see her until two hours after she came out, because they wanted to continue monitoring me. So I was just kind of stuck in the labor and delivery. And he went to the NICU with the baby. And then Rhonda and our backup doula were both on a Zoom call with us because they weren't able to be at the hospital, with the COVID restrictions. And they were on the Zoom call. Everything was really positive up until that point. I feel like everything kind of turned-
Rebecca Dekker:
It turned negative when they were taking away your control or your ability to be with your baby.
Jenae:
Yes. It all felt so out of our control, because we were in labor for so long. We barely slept since Tuesday. And in retrospect we barely slept for two weeks because of everything that was going on in the city before that. We weren't sleeping well the week before, prior to when we went into labor.
Rebecca Dekker:
So you were exhausted. And it's hard to fight when you're exhausted like that. So I know you had a question then about what happened after the birth. So what was your questions specifically? Was it about should they have been able to do the delayed cord clamping, and did the baby have to go to the NICU?
Jenae:
I guess my biggest question, looking back on it I just wonder if we would've been able to … if we would've pushed back more on the delayed cord clamping and the skin to skin time, all the NICU doctors were in labor and delivery with us, so why did they have to bring her down there away from me. Why did they have to take her to a separate bed, basically, within the same room? Marcel made a really good point. While we were in the moment he was like, "Why did you have to cut the cord and bring her away from her mom to a bassinet that's on wheels?" All of their things were on wheels, why couldn't you bring that with her on my chest or at least on the bed with me. Because we know that should do better, and her transition would be better if she was with me and on my chest, or at least attached to her cord.
And my placenta came out really quickly, actually. The next contraction that I had, it was a couple minutes later and my placenta came out. So if they would've waited a little bit, they could've taken the placenta with her at least. But they didn't. They just acted really quickly. So I just wonder if we would've pushed back harder if we would've been able to still have that skin to skin time and delayed cord camping. Or once the NICU gets involved if you just have to move in that way. Because it seemed like they moved really quickly.
Rebecca Dekker:
Yeah. It's a hard situation. I hear for a lot of parents who have a baby who goes to the NICU, that is the most frustrating part of their birth experience, is feeling like the NICU almost takes ownership of the baby, that you don't get to be the decision maker. I think a lot of what happens depends on the culture of the hospital you're at, and the NICU and pediatric culture of the hospital. So once the baby's born, the OB is no longer in charge of what happens with the baby. So there is research now showing that it is perfectly safe, and in fact beneficial to resuscitate a baby with the cord intact. I'll screen share with you since I have you while we're joining by video chat, and just show you an image.
This is a little … they call it a LifeStart trolley. It's a trolley that has been studied in research where you can see it's narrow enough that it fits in between your legs. So they can resuscitate the baby, even if they have to do chest compressions, they can do it right between your legs with the cord intact. And there's several studies on intact cord resuscitation versus early cord clamping. So it's kind of funny to think that when a newborn is what they call depressed or needs support with that transition to life outside the uterus, that they immediately clamp the lifeline, the blood supply and oxygen supply, and take the baby over to a separate station to resuscitate. When instead it would make sense intuitively that if you leave the baby attached to the cord that's un-clamped … I know you talked about cutting the cord, but you aren't exactly sure when they clamped it, that they have found research that babies have higher oxygen levels and APGAR scores when their resuscitated with the cord un-clamped, so leaving the cord intact.
The problem is, is a lot of hospitals in the United States have not adopted this yet. I will say at most home births, the majority of time a midwife will resuscitate with the cord intact. But that is pretty unusual in U.S. hospitals. It's more common in some European countries. So that is an example of the evidence/practice gap, where we have research showing something, but it's just not the culture. I think they feel like they can be in control by taking the baby away to a separate station and they can hover over the baby and do what they need to do. And it's inconvenient to have the baby on the mom or the birthing person, but it's best practice to do that.
The other question. I know you were talking about having the infection and should your baby have gone to the NICU. One question I didn't get to ask you, did you have antibiotics then during labor, once you started having a fever?
Jenae:
Yeah. They started antibiotics on me while we were in-
Marcel:
Like two hours, an hour and a half before they actually-
Rebecca Dekker:
Okay. So there is new guidelines on how to treat a baby after its born, when the mother has an infection. So not all hospitals have switched to the new evidence based guidelines. But basically the old approach was last written about by the Centers for Disease Control in 2010. And basically it's all about treating babies. If the mother has an infection, you treat the baby with antibiotics. And a lot of times that would be done in the NICU.
But the new approach comes to me from the American Academy of Pediatrics. It was published in 2018. They have new guidelines that are based on some really high quality, large research studies. And they basically say … they divide babies up between are they sick looking or well looking. So after the initial resuscitation, after the first 10 minutes, does the baby look okay, what they call sick looking or well looking. A sick baby would be a baby that needs oxygen, even after the initial resuscitation, or they have a really low APGAR score, they're having seizures, or their temperature is unstable or they have respiratory distress. So knowing if the baby is sick or well.
And then there's these guidelines about if the baby is sick, they're going to be treated, right. If they look like they're infected, if they got the same infection you had. But if the baby looks okay and is what they call "well appearing," then you calculate their risk of infection. And there's this free calculator … I'll send you this link, but it's the neonatal sepsis calculator. It was developed by a research time at Kaiser Permanente. And this is what hospitals that are following the latest practice guidelines are doing. So basically you just fill out the calculator. So the first part says, what is the incidence of … this is about your hospital. So we'll just put the national rate. Sepsis means a newborn infection. And then you put the gestational age. So we'll say, by that point you were 37 weeks and six when the baby was born. Your highest temperature was 103 you said? And you said you had broken waters for 72 hours. Did you know your GBS status?
Jenae:
Negative.
Rebecca Dekker:
It was negative. And you had antibiotics probably around two hours before the birth.
Jenae:
Yeah.
Rebecca Dekker:
Okay. So we'll click that. Okay, now we're going to put this in and we'll calculate. So the risk of your baby hang sepsis or an infection was seven out of 1,000. And this is what they recommend. If the baby is well appearing their risk is actually going to be lower, it's going to be about 2.9. And they recommend drawing blood cultures and then checking their vital signs every four hours. That does not mean NICU admission. And if they're not sure, the risk goes up. Then they'd probably be in the NICU. If they definitely look sick they would be in the NICU. And it shows how the risk changes. Unfortunately, even though this is what's recommended by the American Academy of Pediatrics, it's not necessarily being done in every hospital.
And like you guys, that's not something that … because a newborn sepsis is so rare and most babies aren't admitted to the NICU. So it's not something that's easy for parents to prepare for. If you don't have a medical background you're not going to know what's their risk of sepsis according to the Kaiser guidelines. And it's hard, when everything's happening so fast, to know what to say. The one thing, for parents who are listening to this who are worried about this happening, that you could do, especially with the cord clamping and the skin to skin, you could talk with your care provider about the hospital you go to, do they do resuscitation with the cord intact or not, as a tradition, what's the culture there.
And then also, I had a student who took the class one time who she had a very long labor, sort of like you, and had an epidural. She wasn't in pain while she was in pushing. So she was able to talk with the team. And they had a huddle before the baby was born. And she said, "I want to talk with everyone in the room about what we want," and then affirmed that this is what we're doing. But again, it's really hard, especially when it's your first baby and things happen really fast when the baby's born. And people can be really pushy when there's a baby involved.
Jenae:
Yeah. And they made it seem like I didn't really … like this is what we're doing.
Rebecca Dekker:
Yeah, like there's no choice.
Jenae:
Yeah.
Marcel:
Well there was that, and then there's even after the birth the pediatrician … I don't know if he was a resident pediatrician or whatever, but the hospital that we were at or the associated clinic or whatever, he had come in and he was using words like … the word I would us is that it was under duress. It wasn't me thinking there's so much I don't know. I knew I didn't know things, and so I'm smart enough to say, "Okay, there's certain stuff I don't know about." And there was language that you talk about in the class too, the passive-aggressive language.
But also we've both been caseworkers and social workers, and I'm aware of CPS. And there was kind of language from the pediatrician that was talking about neglect, and using little words like that. And though we're pretty swift, it's like being young and black, having a certain kind of … we're waffle colored, but there's still a perception of us. So I'm thinking it's my word against theirs, and if I don't deal with them in certain ways they could say, "Hey, he's unfit," or something like that. So we have other anxieties. It's not so much that I thought … I thought the baby was fine. Like I said, I'm a naturalist. I'm like, "She's going to be fine. Give her some breast milk. She'll be fine." Even forget the antibiotics, like her mom's antibiotics in her body now will help. Eventually, she'll recoup or get revitalized.
But there was kind of a lot of deals being made, I felt like. And it was the feeling of I'm under duress, she's exhausted. She's asking me, "What do you think we should do?" And I would say, "Okay, let's just make a deal. They want to give her the antibiotics. Let's not push the issue." Also because, yes we're stressed out and anxious, but I'm also looking at it through the lens of it's this institution's word versus my word. And if it comes down to expertise, in a court of law or something like that … and maybe that's a paranoid way to look at it, but from my experience I have to look at things that way. And I have to be aware of how I'm being perceived, who I am up against or what kind of institution I'm up against.
Jenae:
Because at that point too, it was their expertise versus our instinct. And the instinct doesn't really carry as much weight in their eyes. So we both had the instinct that she was fine, because she looked fine.
Rebecca Dekker:
Mm-hmm (affirmative). She didn't need to be in the NICU.
Jenae:
With what you just told us, I feel like we spent five days in the NICU and got a $50,000 hospital bill for nothing. That's kind of how I feel right now, because she looked fine. She looked well. She didn't have any high temperatures the whole time we were there.
Rebecca Dekker:
Her vital signs were good?
Jenae:
All of her vital signs were good. They did two blood cultures, and both of them were negative. And then they told us that because the blood cultures were negative, then they wanted to do a spinal tap, to check that.
Marcel:
A spinal tap, yeah. So then they made us leave the room, because it had to be a sterile procedure. But we had been in there and they had been doing all kind of procedures.
Jenae:
We lived in that room.
Marcel:
We were living in that room, even though she was in a bassinet. But it wasn't necessarily the most sterile. If something was in the air. And it was one of those situations where in my head I'm like, "This doesn't make any sense." They used the argument that her blood sugar had slowly dropped a little bit. But in my mind it was like, "Well she's not eating that well." Because we don't know had she been on her mother's chest from the beginning and those hormones got going, had she gotten enough blood flow, would her immunity have been better? Would she have been eating better? There's so many factors we didn't know about, so it was kind of like something that the class talked about that I knew instinctively and through experience was one thing leads to another.
So you cut the cord. I was like, "Do we have to cut it right now?" "Yes, or she's going to get an infection. You have to do it right now." I said, "Are you sure?" I asked twice. I said, "Are you sure about this?"
Rebecca Dekker:
You used your voice, that's for sure.
Marcel:
Then it's like, "Okay. Whatever. Fine." I want my daughter to live too, so I want to be a team player. But I feel like all of those-
Rebecca Dekker:
It seemed like nobody was on your side with you. It was like you versus this institution. Because of COVID too, you didn't have that physical support in the room with you. Were your home birth midwives not able to be with you?
Jenae:
No. No one was able to come with us. It was just the two of us.
Marcel:
And Rhonda was on the Zoom call on the computer.
Jenae:
Yeah, but she couldn't see everything as easily because she was on the computer behind Marcel.
Rebecca Dekker:
Well I know she said you two did an amazing job, despite all these circumstances.
Jenae:
Yeah. We had to. And like you said, it just kind of … It felt like everyone was working really well with us, until she came out.
Rebecca Dekker:
Until. Mm-hmm (affirmative).
Jenae:
No one was really doing what they said they were going to in terms of our birth plan. And they were looking at us like, "Yo, do this otherwise she was going to be sick." And we kept thinking she looks fine, she's acting fine. It doesn't make any sense. But they kept saying, "Oh, we need to monitor her and we need to do this. We need to do that." And, "Your milk isn't coming in well enough, so she's got low blood sugar. And now we have to use donor milk. And you need to start pumping." And no one taught me how to reduce my supply after I got way too much. So then we're dealing with all of that.
She's been so fine. After that first day of having low blood sugar she kept going up. And once my milk came in she was doing just fine. And she probably would've been fine even with the colostrum. If we had her on my chest maybe for a longer time maybe my milk would've came in a little bit sooner or been more of what she needed at that point. And then we weren't able to leave either. Because of COVID we had to fight for him to even be able to come to the NICU with us because their policy at that point was just to have-
Rebecca Dekker:
One parent.
Jenae:
Because we were breastfeeding it had to be me. So they were saying he couldn't come. And then we had one nurse that was really good, when we were in the postpartum unit who had heard them saying that he couldn't come with us and saw my reaction … And I need that right now. Because she saw all of that and she questioned it. She was like, "I've seen this before." So she asked somebody and learned that he could come with, he just couldn't leave. So we were just living in the NICU room once we got there, and we couldn't go anywhere.
There was just so many different things that were layered on top of it that made it so challenging to navigate through all of this. And then one thing kept leading to another which is something that we learned in the class, but really understand it once we got there that one intervention leads to the next one, to the next one, and then all of a sudden all of this. We had an IV lock, and then next thing we know we're in the NICU for five days and she's been on antibiotics and a spinal tap at four days old. And so many different things, an epidural, Pitocin.
Rebecca Dekker:
But it also sounds like you did a lot of advocacy for yourselves. Even with the situation of being nervous and worried about how you would be perceived advocating, you were still able to get Marcel in the NICU with you, using making a connection with a postpartum nurse to use their access to do that. Do you have any advice for people listening who are planning on entering birth or parenthood?
Marcel:
I don't know about advice. The only advice is that everyone's advice is good and it's something that they give. Nobody can explain it to you fully. It's something you just have to experience, which is a cliché, but it's true. Everyone has a different experience. I would say the only thing I could say is you got to be patient. Because I had perceived, like I said, that Tuesday night that, "Oh, this baby is going to come out by 6:00 in the morning." And it took until Friday night for the baby to come out, so that entire process. And then we had to sit in the NICU for five more days. So I feel like that's the one thing I can say is be patient and be adaptable. Those are the only two things I'm going to say about it.
Rebecca Dekker:
How did it feel to finally get home?
Jenae:
It was so nice. I feel like when we were in the NICU, like you were saying a lot of families describe it as feeling like they don't have much control over the situation and control over their baby even too. Once we got home, it was almost easy, honestly. Because when we were in the NICU we had to check her blood sugar before she ate. And she had all of the different cords attached to her. Again, they wanted to weigh her, because I didn't want to give her bottles, I wanted to breast feed her. They had to weigh her to see how much she was eating. So it was this whole ordeal just to feed the baby. And then by that point she's so frustrated, because she's hungry, that it was just so complicated just to feed her.
So then once we got home it was like, "Wait a minute, I can just feed her right here and I don't have to do anything else. I can just feed her when she wants to be fed." It was so easy and peaceful once we got home that it was just so nice to get home.
Marcel:
We had been sleeping as much as we had to wake up. It wasn't the same at the hospital, with people constantly coming in. You're sleeping on a couch thing or a chair. She wasn't in a bed because we weren't in the postpartum unit. It was like two adults trying to get to sleep.
Rebecca Dekker:
Yeah. Like camping in an institution kind of.
Jenae:
It was very, very nice to get home.
Marcel:
Yeah.
Rebecca Dekker:
Well Jenae and Marcel, you really did an incredible job birthing under really difficult circumstances. And your baby is beautiful. And I'm so thankful that you were here to share your story with us. Any final words you want to say?
Jenae:
Thanks for having us and for sharing our story. It was definitely not how we expected, and very stressful circumstances. Not how we wanted to bring our baby into this world, but Marcel named her, and her name means desired or waited upon. So we're just happy to have a peaceful baby now, and to keep things kind of calmed down in that area so that we can just enjoy this time with her give us some time to get back to the new normal.
Rebecca Dekker:
Mm-hmm (affirmative). And what's your baby's name?
Jenae:
Her name is Amani Kuleah.
Rebecca Dekker:
Mm-hmm (affirmative). She's beautiful.
This podcast episode was brought to you by the book, Babies Are Not Pizzas: They're Born, Not Delivered. Babies Are Not Pizzas is a memoir that tells the story of how I navigated a broken healthcare system, and uncovered how I could still receive evidence based care. In this book you'll learn about the history of childbirth and midwifery, the evidence on a variety of birth topics, and how we can prevent preventable trauma in childbirth. Babies Are Not Pizzas is available on Amazon as a Kindle paperback, hardcover, and audible book. Get your copy today and make sure to email me after you read it to let me know your thoughts.
Listening to this podcast is an Australian College of Midwives CPD Recognised Activity.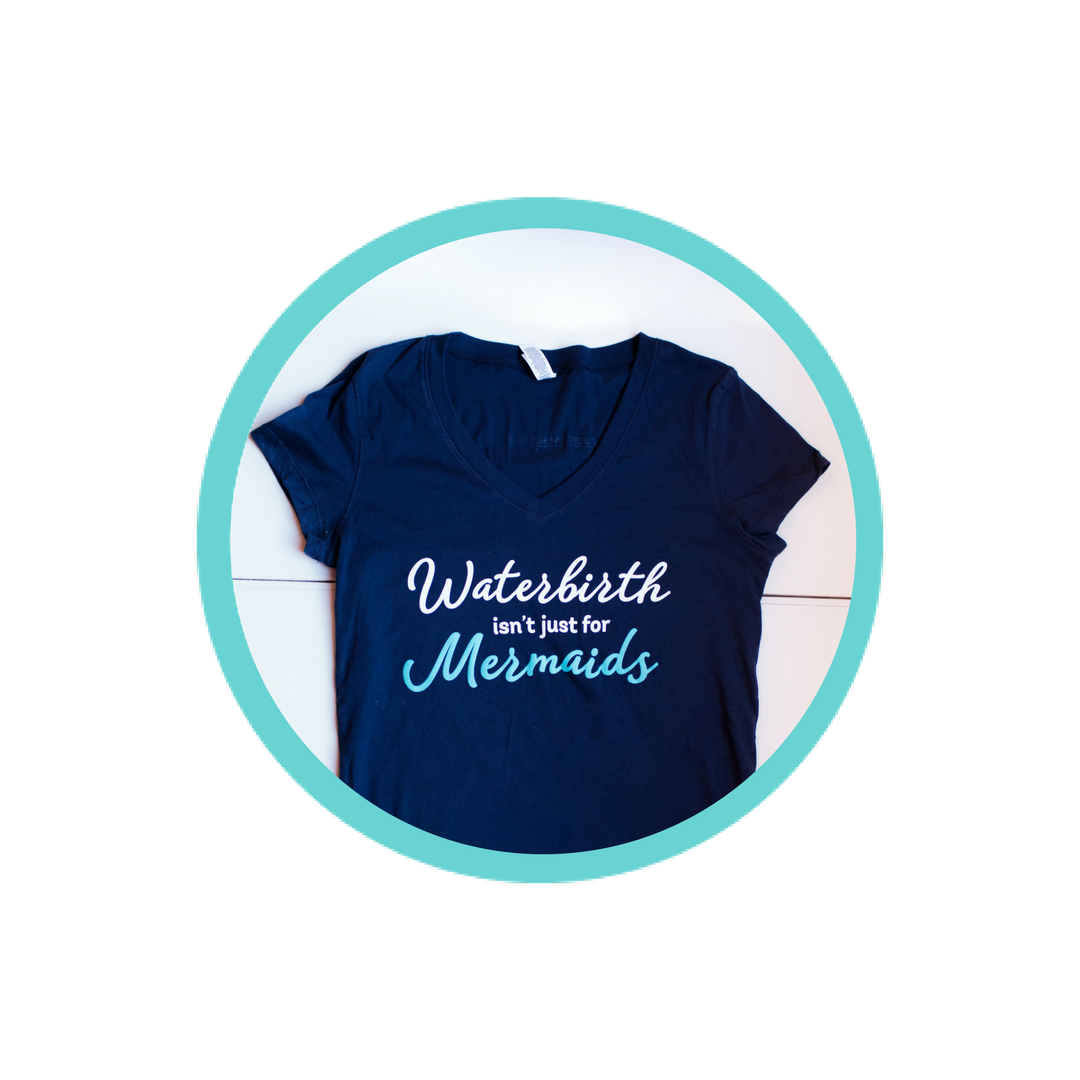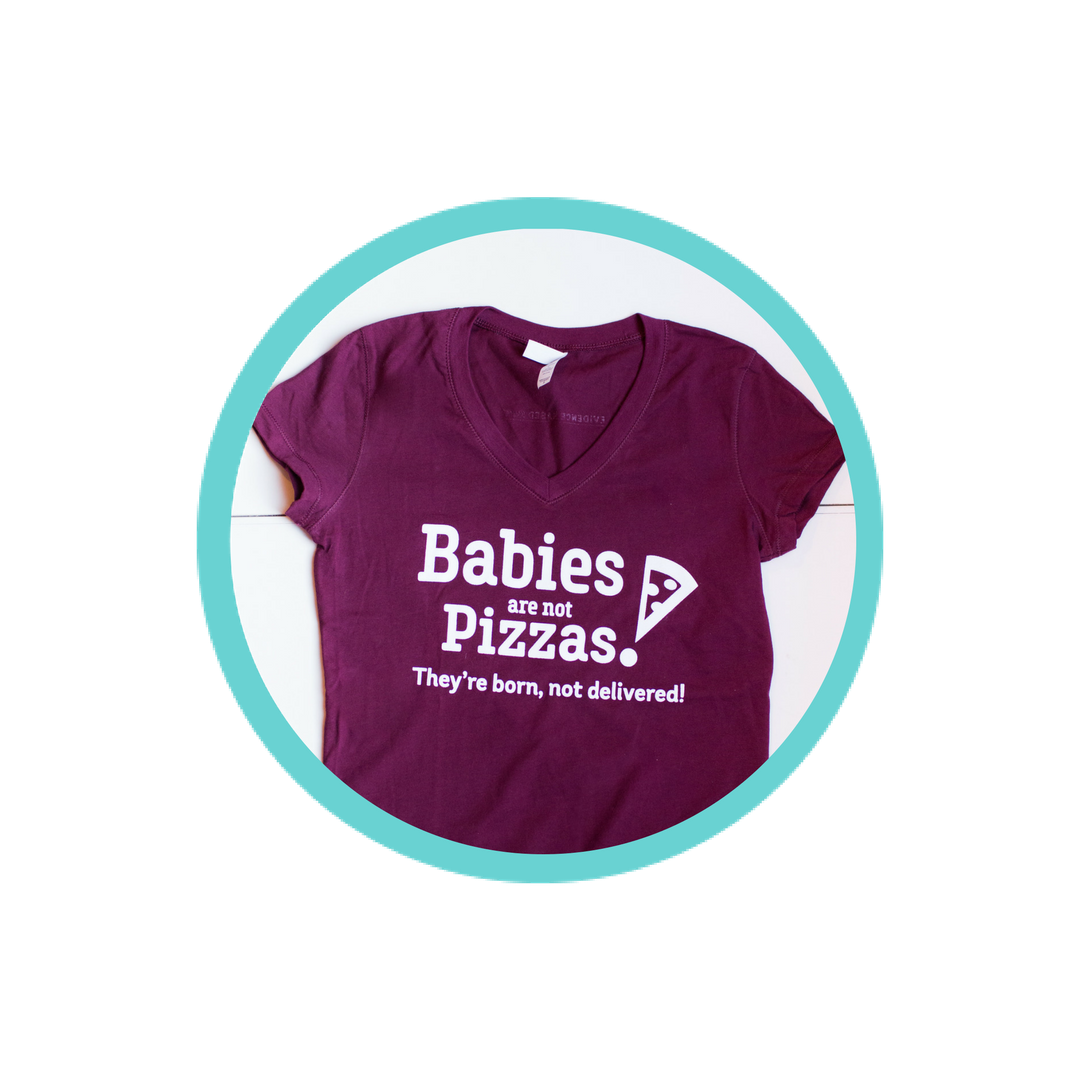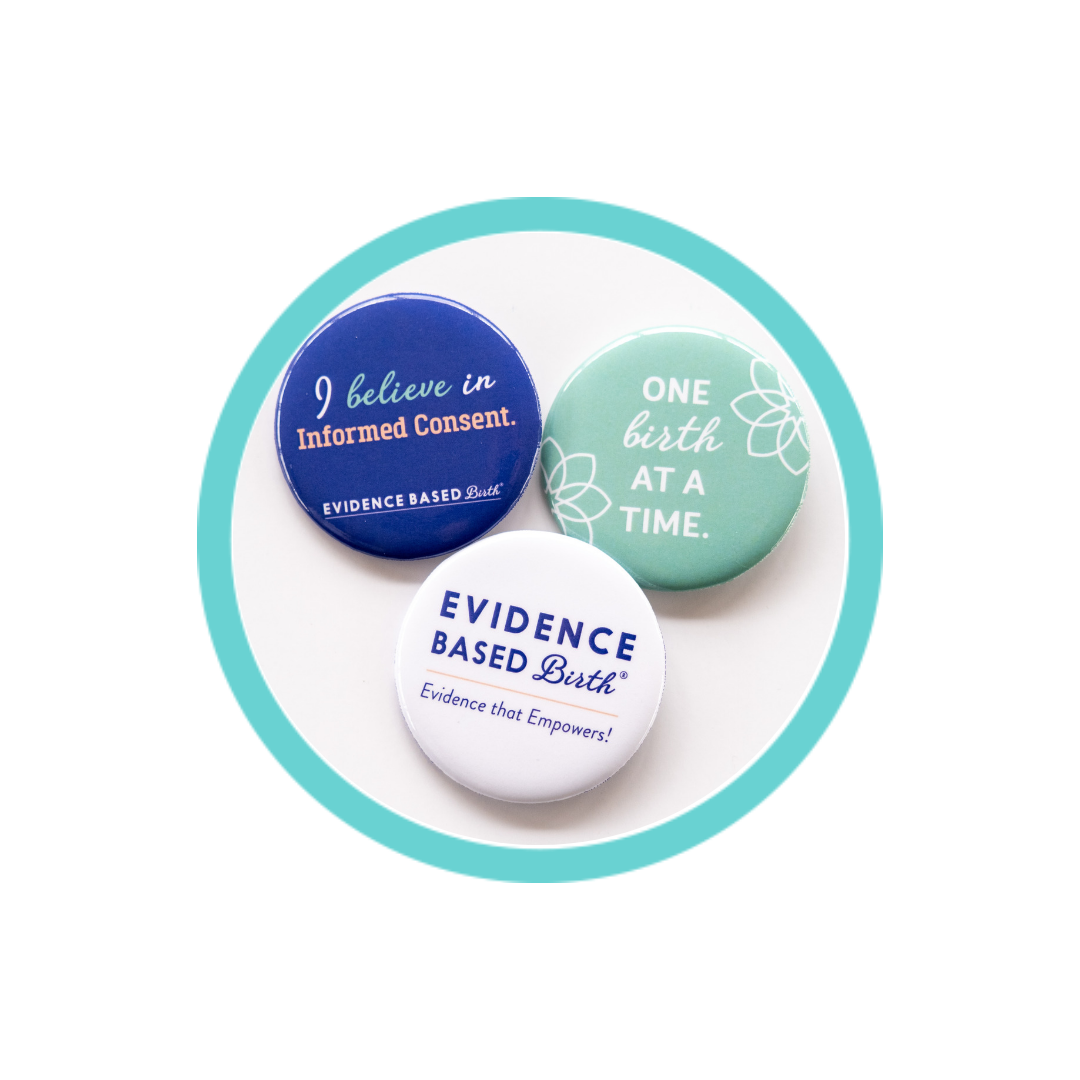 Stay empowered, read more :
Don't miss an episode! Subscribe to our podcast:  iTunes  |  Stitcher  |  Spotify In this episode of the EBB podcast, we talk with Cheyenne Varner, the founder of The Educated Birth, about intersectional reproductive health and the importance of birth education to be...