In this episode, I am joined with Brett Iimura to discuss global childbirth education and birth in Japan. Brett has had a varied career, including being a hansom cab driver in New York City, an ASL interpreter, field producer for Japanese TV, literacy tutor and childbirth educator, and doula. She has facilitated in-person classes as a certified childbirth educator and is the director of the Childbirth Education Center, the CEC, based in Japan. Brett has provided childbirth education classes in the United States for 25 years as well, adding a remote or virtual option nine years ago. More than 2000 birthing people and their support partners from over 80 countries have attended CEC's classes to date. CEC also runs a program that offers a certification in the art of childbirth education for student midwives.
We talk about navigating to find a supportive birthing team in Japan, Japan's medical approaches to birth, along with childbirth education compared to the United States. We also speak about the differences in facilitating childbirth classes internationally, along with adjusting to transitioning from in-person instruction to virtual and remote facilitated childbirth education classes.
Transcript
Rebecca Dekker:
Hi everyone. On today's podcast we're going to talk with Brett Iimura about global childbirth education and birth in Japan. Welcome to the Evidence Based Birth® podcast, my name is Rebecca Dekker and I'm a nurse with my PhD and the founder of Evidence Based Birth®. Join me each week as we work together to get evidence based information into the hands of families and professionals around the world. As a reminder, this information is not medical advice, CEBbirth.com/disclaimer, for more details. 
Hi everyone. Today I'm so excited to welcome Brett Iimura to the Evidence Based Birth® podcast. Just a quick announcement before we get started, tonight is the last date that you can attend a live showing of our free public webinar all about the evidence on the top five most common reasons for medical labor induction. That webinar is taking place tonight at 9:00 PM, Eastern time. This is Wednesday, October 21. Today is also the last day of the sale of the Evidence Based Birth® professional membership. Twice annually, we offer 20% off our membership for professionals in the childbirth field. To learn more go to evidencebasedbirth.com/membership. 
And now let's get to our interview with Brett. Brett has had a varied career, including being a hansom cab driver in New York City, an ASL interpreter, field producer for Japanese TV, literacy tutor and childbirth educator and doula. She has run in-person classes as a certified childbirth educator and director of the Childbirth Education Center based in Japan, the CEC, and the US for 25 years and added a remote or virtual option nine years ago. More than 2000 birthing people and their support partners from over 80 countries have attended CEC's classes to date. CEC also runs a program that offers a certification in the art of childbirth education for student midwives. Welcome Brett to the Evidence Based Birth® podcast.
Brett Iimura:
Thank you so much for having me. 
Rebecca Dekker:
I love your bio that you sent me. It's so cool that you have such a wide range of life experiences. What brought you to childbirth education and doula work, what got you interested in birth? 
Brett Iimura:
Let's say it started with a friend of mine who gave birth, had a home birth with an underground midwife in the US in the early 80s. And although I wasn't at her birth, we talked a lot and she bequeathed me, her spiritual midwifery and many mothering magazines after she had given birth. I read them avidly. I continued a subscription to Mothering Magazine and kept reading, but it was all just in the day to day course living, it wasn't a specific interest that I thought would lead somewhere. And then in the late 80s, I did accompany another friend to a local hospital birth. So I termed myself a natural doula just because doula wasn't even really a term in use at the time. I had never heard of it, certainly. And I just accompanied her and thought, I would help her in some way, whatever shape that took.
It was really interesting for me personally, what stands out really strongly after all these years is the hours after the birth. As I was watching the birth and participating, and holding her hand and wiping her brow, et cetera, I just took it all in stride. As things developed, I changed whatever I was doing, whatever seemed to make sense at the time. And I witnessed the birth and I thought, oh, that's how it works. But in the hours after it just kept replaying in my mind and becoming more and more astounding how miraculous this whole process was. And so that probably was another leading spark that stayed with me for many years, until many years later when I was pregnant with my first. 
Rebecca Dekker:
And were you pregnant in the United States or had you already moved to Japan at that point? 
Brett Iimura:
I had already moved to Japan. I've been living in Japan then, with my husband for about two years or so, and then was pregnant for the first time there. 
Rebecca Dekker:
And what was your experience like having a baby in Japan? 
Brett Iimura:
It was fantastic. It was a difficult ride getting the information I needed. So for example, even though I spoke Japanese, I found it incredibly difficult to find information on how birth was managed in Japan and what options were available. There was no internet at the time, so that was another big issue, of course. So it was going to bookstores and trying to talk to people. I did visit a friend after she had given birth at a midwifery clinic and that's how I got to know about midwifery clinics. They're kind of the equivalent of a birth center here, but not really, not exactly, but that's what they're most similar to. And the midwives as I was talking to them, I for the first time was told that home birth was an option in Japan, which I had not known was at all possible in Japan. I had been really searching hard because that's what my original intention was, had been years and years before if I ever got pregnant and was going to give birth, then that's what I wanted. 
So that was a revelation, but then finding a midwife and particularly finding backup was incredibly difficult. It was through actually the foreign community, which I was not really a part of. I was more part of the Japanese community, but finding through the foreign community, there was one person who was giving childbirth classes in English, independently. So not hospital-based. She was talking about birth in the terms that I believed in and I agreed with. She put me in touch with another foreign midwife who had given birth in Japan, who then put me in touch with her Japanese midwife and that's how I found the midwife who attended my home birth. She was actually about an hour away from where I lived, so she didn't have backup in my area. So I had to find backup. And that was another completely long haul, frustrating at times, process of finding backup that I felt comfortable with. 
But I did, I found an amazing doctor who was the head of a particular hospital, who actually was the first person who openly accepted that I was having a home birth and was not only willing to back me up, but actually said to me, "I have a doctor in training, would you mind if she came to your birth," which I didn't have, which didn't happen. It never materialized, and I'm not sure I would have actually wanted that, but he was really helpful to have as my backup. I did go on to have another home birth in Japan and he was no longer practicing, so I had to go through that process again, it was not quite as long, but I still had to go through a few people to find somebody who really openly accepted and was willing to back it up. 
Rebecca Dekker:
So you had what you felt were like really good home birth experiences then when you finally got your team assembled?
Brett Iimura:
I had excellent experiences. About 50% of births in Japan take place in major large hospitals and about 50% take place in smaller one doctor run clinics, or maybe two doctor run clinics, but they're usually 20 beds or less. And I said 50/50, but it's approximate. And approximately now I think it's less than 1% that give birth at a midwifery clinic or a home birth or somewhere besides those two major arenas. At the time I think it was closer to 2%, but now it's down to under 1%. 
Rebecca Dekker:
So can you tell me, us a little bit about what the midwife's role is in Japan? Because I think, you and I have talked before and it's a little bit different than people based in the US may be used to. 
Brett Iimura:
All midwives in Japan pass a national exam. They are all nurse midwives. There is no such thing as a kind of renegade underground, independent, what's it called? Direct entry midwife. And not that all direct entry midwives are underground, but there is no pathway direct entry pathway in Japan, but their scope of practice is still different than say a CNM here. And so they don't have prescriptive authority or privileges. Lately, until very recently they had no privileges in hospitals. I shouldn't say that. Independent midwives had no privileges in hospitals, but the majority of births in Japan are covered by midwives in hospital. So their-
Rebecca Dekker:
So most people have a midwife involved in their care, a nurse midwife?
Brett Iimura:
At some point in their care, oftentimes throughout their care. There will also be obviously checkups with the OB, but there's often a midwifery consult that takes place in tandem with that. At the birth itself, most facilities will be attended by midwives under the direction of OBs. In some very progressive places, there are OBs who will kind of, I mean, even large institutions, they will be OBs who stand back and midwives will take care of the entire birth. And only if either the midwife says they need the help of the OB or the OB feels that he or she needs to step in, will they step in. But they legally in the larger hospitals, they legally have to be present at the birth. 
In terms of midwifery scope of practice, there are, I'm thinking more of specific instances of independent midwives where, for example, when I began practicing VBAC, breech, vaginal births, out of hospital, these were things that were still normal outside, with independent midwives that was already on the decline when I began, but you could still find it if you searched. Now, you can't find it, it's just not done. I'm not sure if it's technically illegal, but the OB guidelines have been written in such a way that no one will touch it. And in more recent years, RH negativism became one of those if you will, complications of pregnancy that is no longer allowed to be out of hospital. So there's definitely a difference in scope of practice. 
Rebecca Dekker:
Okay. So it sounds like there's always an OB at a birth, but there's also usually midwives there as well. 
Brett Iimura:
So just to clarify, that's in-
Rebecca Dekker:
Hospitals, correct. 
Brett Iimura:
Yes.
Rebecca Dekker:
And then the clinics, it's a little bit different. 
Brett Iimura:
In clinics, if single doctor run place or one or two doctors, then they're usually at every birth, but they often have midwives who handle the majority of what's going on throughout the labor and birth. And then there are the independent midwives who have their own clinics, there's no doctor on staff, no doctor required to be there at all. 
Rebecca Dekker:
Okay. So there's a variety of models of care happening. So what inspired you then to after your home birth, start teaching childbirth classes to parents living in Japan and the United States? 
Brett Iimura:
At the time I was focused almost entirely in Japan. And I realized that despite speaking Japanese, I had a tremendously difficult time accessing information and knew that most of the foreigners who didn't speak any Japanese would have an almost impossible time finding information. So that was a big impulse for getting started. I also had such a great experience that I wanted to be able to empower other women to get accurate information and to help them navigate the system, so that was the major impulse. EBM, evidence based medicine was becoming a buzzword right at the time I was beginning, but it wasn't really being implemented very widely at all. So that was the environment in which I started. 
So I started straight off looking at evidence, wherever it came from and trying to compare that evidence and the norm of physiologic birth, or the norms of physiologic birth with what was actually happening and then help people navigate not only the whole world of birth, but also how to navigate that specifically in Japan. So they realized that there were more choices than the one or two things they may have heard from their friends.
Rebecca Dekker:
So to open their eyes to the many choices that were available to them?
Brett Iimura:
Yes. And I do find that when you're giving birth in a country that isn't your own, it really is an opportunity to open your eyes, to thinking more deeply about birth in general, about what you are looking for, what birth is all about, what practices are based on the universality of birth versus what are cultural conceptions and protocols and practices. And so it really, it's an opportunity for forcing families to really delve a little bit more deeply and think more deeply rather than just going along with the flow with, in whatever environment they may have been in. 
Rebecca Dekker:
So what has it been like teaching a global clientele? It sounds like you started off in person in Japan and then did you end up relocating back in the United States or what happened? 
Brett Iimura:
So about nine years ago, we moved back to the US. The global aspect of my work online now for the past nine years is still present. And then whenever I haven't done it recently because of COVID, but whenever I'm back in Japan, I also teach in person classes. In the US at least in my area, it's been less international, which I've missed, but in Japan and certainly through my online practice, it's still very global. And that to me is the absolute joy I get out of it. It's so amazing to learn so much about birth practices and beliefs from around the world, either directly through my clients or in researching, so I have some background from their perspective. That to me is the fascinating part of this whole journey. 
Rebecca Dekker:
So if I approached you and I was a parent and I was living in a country and I wanted you to teach me, and you had never taught somebody from where I live before, what would be the first thing you would do to prep? 
Brett Iimura:
I would immediately look up very general, births in blank country, X country, and then start from there and see, okay, well, a lot of it I have experiences with people from 80 different countries. I have an inkling of a lot of different places, but I would delve more in depth. I will not have the local knowledge for that country, so that's more difficult. And honestly, I rarely deal with people who are planning to give birth in that country, in a country other than Japan or the US. But when that happens, that's what I do so that I can at least feel, I can get a sense for where they may be coming from, but I'll also be talking to them and I get a lot of feedback from them through their conversations. I can learn a lot just from our conversations and what's the word, verify it through looking online. 
Rebecca Dekker:
So right now, during the year 2020, you've been continuing to teach online. You've been one of the people who was teaching online before the pandemic. Now you're continuing to teach online, mostly parents in Japan and the United States I assume. What struggles are your students facing during the COVID-19 pandemic? 
Brett Iimura:
For example, in Japan, even here, but also specifically in Japan where it's more difficult for some people who don't speak Japanese to get information, when the OB organizations declare something or make a change in policy, or sometimes it could be just one influential hospital that changes policies, then almost the entire nation followed suit. So keeping up, first of all, with all those changes is a challenge right now. And now that things have settled down a little bit, there is more variety. So all facilities aren't following the same protocols, but they're not necessarily being very vocal about that. So you certainly won't see that widely disseminated. 
Rebecca Dekker:
So there's not a lot of transparency when you're trying to figure out what's going on at this hospital versus another hospital? 
Brett Iimura:
Not at all. You have to either look at their website and hope that there is something specific written there, or you have to find people who have given birth there recently, and hope that information is still up to date. So there have been policies automatically going to a cesarean, no breastfeeding, no rooming-in, no support people. 
Rebecca Dekker:
If you have COVID-19?
Brett Iimura:
That was without verification of whether you had it or not, that was just a blanket statement. 
Rebecca Dekker:
And so maybe even somebody with a fever might experience all those things. 
Brett Iimura:
Even with no symptoms, you could experience all of those things because they were precautions being taken by hospitals. 
Rebecca Dekker:
In Japan?
Brett Iimura:
Yes, in Japan. I mean, there are still many facilities that don't allow doulas, and that was pre-COVID. There were still even some facilities that wouldn't even allow a husband or a mother, which were the two people who might be considered to be allowed in some facilities, but there were still several facilities that weren't even allowing that. So if I want to be cynical, COVID came as a convenient excuse to continue those policies or to revert back to those policies for some places. Other places, more progressive places were really trying to find a way to accommodate, but certainly not in the early stages of COVID. It became a blanket statement and it really caused upheaval, especially in the foreign community. 
Rebecca Dekker:
I agree with you. I do believe that I've seen that in the US as well, that a lot of hospitals who are not as friendly towards doulas are using COVID as an excuse, and restaurants and bars are open, but you can't let a doula who improves your health outcomes for you and your baby into your hospital room. So that's been a sad reality that we've seen in the United States. And then I've also seen the more progressive hospitals really advocating to keep doulas at the bedside when possible. 
Brett Iimura:
Yeah. You get a mixture in Japan as well. I think the percentages of that mixture may be different, but you do get a mixture of that. 
Rebecca Dekker:
And we all know that sometimes the policies that are written on the website may not be what's enforced when you get there. A different person may be in charge that day and come up with a rule on their own that you weren't aware of by looking at the website. 
Brett Iimura:
That definitely happens. I will say, what is published on the website is often pretty accurate, it's just minimal in many cases. I will say experience of these past 25 years really helps me to read in between the lines of what's written on a website, particularly in Japan. But yes, the difficulty is there. It's not a hundred percent written in stone, but I will say if they're saying their policy is we're not allowing any support people, then they're pretty much not allowing any supportive people and their difficult to get around that rule. 
Rebecca Dekker:
What any other struggles your students are facing during this time period, both in Japan or in the United States?
Brett Iimura:
In the States, it's similar, but I happen to live in an area where there's one extremely progressive local hospital. It's a birth center within a hospital. And I was so totally impressed when I started going to their meetings, when I first arrived and started teaching there, it was night and day. It was such a struggle in Japan to have open transparency and information exchange between midwives and doctors. There were only a couple of hospitals that had regular monthly meetings with the local independent midwives, where cases were reviewed and information was exchanged openly. It was still a hierarchy, a hierarchical system, but it was so much more open than other places that had no dialogue. And then I came to the States and this particular, there were about, there are three hospitals in the area and one of them, the smallest one is extremely progressive in this area. 
And when I went to the first meeting and I remember my jaw just dropping because they said, there are differences of opinion as to when an independent outside midwife will transfer and what the hospital may be looking for and what the midwife may be looking for and what the birthing person may be looking for, it may sometimes be at odds. And that open conversation where the hospital personnel actually said something to the effect of, "Our bottom line is we work for the women. We work for the birthing person and that's who we are trying to support. And we will do what is necessary to do that."
Rebecca Dekker:
To support someone who's coming in from a home birth transfer. 
Brett Iimura:
Yeah. 
Rebecca Dekker:
Yeah. That's a really good sign, a positive sign that they're willing to work with whoever needs to transfer and to work with the midwives transferring clients as colleagues. 
Brett Iimura:
Yeah, that's incredible. And then COVID, I don't necessarily agree with all of their policies all the time, but they certainly are the most progressive around here and-
Rebecca Dekker:
And when you say progressive, we really mean giving options to parents.
Brett Iimura:
Giving options and really validating and supporting a birthing person's choices even if they go against hospital policy. Of course, there'll be a discussion and there might be some pressure, but bottom line is they're really willing to listen to the birthing families. 
Rebecca Dekker:
So why do you think it is that sometimes when there's such an incredible option, they're doing the least number of births and parents in your community are going to the other two hospitals instead that are not as supportive? 
Brett Iimura:
That's an interesting question. I don't know if they're doing the least number of births, I don't know offhand-
Rebecca Dekker:
The numbers. 
Brett Iimura:
… a facility. I know one facility as a tertiary care facility, they have huge numbers. It's a huge institution, the other smaller facility or medium sized facility, I don't know the comparison. For years, it's always been a question as to why families make the choices they do. Even despite some of the information you may impart, sometimes I think I might just being too soft in giving this information? There is a very fine line between presenting evidence and facts and true information about what facilities are doing and what providers are doing versus scaring a pregnant family. And you don't want to go there. I don't think that's productive, but at the same time, sometimes I use rather strong language. 
I am very careful about the language I use. I think it's extremely important and not only the language, but the demeanor, it's often more important how you say something than what you're actually saying. And it's really important and I struggle with this for many years and still catch myself once in a while, setting up this, "us," "them," kind of dynamic. Which I really strive not to do. Where "them" maybe the institution or the provider. And that's, I think is a very unhelpful stance to set up for birthing people. 
Rebecca Dekker:
Oh, that's an interesting perspective. I love that. So say I was your client and I was set to give birth at the hospital that has say very high intervention rates and probably won't support all of my wishes, and there's this other great option nearby, how would you explain that to me?
Brett Iimura:
This scenario has happened many times in class. When the classes have more people in them, okay? So there were more couples that could exchange information and talk about where they were giving birth and the information they had, then that wasn't entirely up to me. I wasn't the only one saying it. I could rely on other people in the class cause I knew where they were going and the kinds of things they would probably talk about. So it wasn't just me and that I think is one of many benefits of taking a class with other people.
Rebecca Dekker:
You get all of that knowledge of the whole group. 
Brett Iimura:
Yes, absolutely. But even if it was just one-on-one, I would not shy away from at least casually and initially anyway, casually mentioning, gaging what the interest level is from the client and then increasing what I might say about that other facility to just make sure that they understand that there are choices. You can lead a horse to water, but you can't make them drink. If they then show interest in learning more about that, then I can be even more specific and go into even greater detail. But I certainly don't shy away from mentioning it repeatedly, depending upon the topic that we're talking about. Like for example, they have an episiotomy right at the place you're going of X, but just so you know, this place over here happens to have an episiotomy rate of Y and this is why.
Rebecca Dekker:
So talking about statistics of the hospital. And I would think during the pandemic as well, talking about visitation policies and those sorts of things as well. 
Brett Iimura:
Absolutely. And there have been people who have changed facilities because of that.
Rebecca Dekker:
What struggles are you facing as a childbirth educator? 
Brett Iimura:
One is certainly enrollment, but that's been an ongoing issue for a decade. The internet really took over. I feel like I'm competing with the internet. And so there's tons more information available, which is great, but there's also tons more inaccurate information available. And a lot of people just don't know the difference and don't know how to tell the difference. A lot of the information on the internet is also particularly in the case of Japan based on personal experiences. So not necessarily evidence-based, but one particular person's experience. And that is often skewed by the initial expectations and whether or not their expectations were met. So I think that's a big issue. There are several. 
Rebecca Dekker:
Back to the difficulty with getting parents to take childbirth classes, so you really could sense a different spot 10 years ago, 'cause you've been teaching for 25 years. So when people started using Google and YouTube more to educate themselves?
Brett Iimura:
Absolutely, it was clear. It became clear after a few years that's what was happening. 
Rebecca Dekker:
Okay.
Brett Iimura:
And then I actually looked at, what was it? Christine Morton I think, who did some sort of study on that. I don't remember who did it, but about the reasons that the percentages of people who were, or weren't taking classes and the reasons they gave and it reinforced what I had been noticing.
Rebecca Dekker:
Yeah. 
Brett Iimura:
Another challenge is actually gathering the information that isn't necessarily transparently disseminated. That's a big deal. So I have cultivated networking with providers from all over to try and get the inside scoop, what's actually happening and to be able to contact them when I have a question, particularly for a specific client and keeping up with changes because policy is change as well, so that's always a challenge. It's a challenge I relish, but it can be a difficult challenge. 
Specific to Japan, there are a lot of beliefs and practices that kind of come as a surprise and run counter to what a lot of foreigners are expecting or believe. And I must say that not all of my clientele is foreign. I did stats on my own classes probably over a decade ago now. I think at the time about 70% of my couples, both partners were foreign, not necessarily from the same country, but were both foreign, about 20 or 25%. One partner was foreign and one partner was Japanese and less than 10%, probably less than 5%, both partners were Japanese and either spoke English or I had an independent private class in Japanese with them. But it's usually obviously the majority of my clientele are non-Japanese and they run up against several topics over and over again, that just throw them for a loop and they wonder how to deal with them. 
It could be the restrictions on weight gain. It could be that the prevalence of breast massage, it could be there's something interesting when I talked and I was looking at research and what was specific to Japan and there's something called hiesho, which is translated as like "cold sensitivity." It's based in Eastern medicine. There is some research on it. I would say it's not very definitive research at all, but it's about having a lower body temperature and how more women supposedly younger women now have a lower body temperature and how that can affect things. Now there's a lot of controversy over it. Even within certain circles in Japan is that affecting blood circulation, then that could certainly have physical effects, but is really something? Does it really exist? 
Rebecca Dekker:
So that's a topic that gets brought up during pregnancy?
Brett Iimura:
Exactly. 
Rebecca Dekker:
Okay. 
Brett Iimura:
And therefore women are then told in the middle of hot, humid, awful summers where we're talking 90 degree weather and the high humidity months on end told to always wear socks, always cover your midriff. Always be warm, always make sure you're warm and also foods that you should or shouldn't eat. And that of course also is related to the weight gain issue. So there's a lot of that kind of thing that birthing families have to contend with because they will come up against it at some point and they have to decide how they're going to navigate that. What do they take on and what do they say speaks to them and that they find helpful about it and what do they reject and how are they going to navigate it if they reject that. 
Rebecca Dekker:
Brett, do you have any advice for people who are having to teach childbirth classes online because you've been doing a lot longer than probably most childbirth educators out there?
Brett Iimura:
The first thing is don't sweat it. When I first started, I really worried about whether or not I could truly offer the same kind of experience, the same kind of comprehensive, interactive class that I did in person. And I quickly found that you can, it's not really that difficult. You might have to change certain things because you're working in front of a small screen. But one thing I'm adamant about is no one is going to sit there on the other end and just stare at the screen for hours on end because that doesn't serve much of a purpose and listen to me bubble on. And so I still have them get up and be active and do the exercises that we did in class. The only thing is different is I can't put my hand on them. I can't physically indicate what's going on, but I can see a lot and certainly give advice that way. 
I think it's really not a big deal. You must have good internet service. You cannot be doing this if you're constantly cutting out, because that is one of the most annoying things for clients to have to deal with, to contend with. So you must have really good internet service. Things pop up. There have been times when all of a sudden I have a blackout, it happens very rarely. Those kinds of things do crop up, but you really do have to make sure that you have good service in general. I do find shorter sessions online are better. 
Rebecca Dekker:
Like how long?
Brett Iimura:
Whereas I used to run a full two day class. I for the many years now have been running a three sessions, three hours each class. So three hours per session, three sessions. And that worked very well. However, I am finding that people now seem to have, I don't know if it's a shorter attention span or just not the interest in staying focused on one thing for even three hours. So I'm finding that individual topics for a shorter period of time, an hour or two, is what some people are looking for. There were some people who still enjoy three hours, two or three sessions. I am still navigating, how do I offer one topic for one or two hours? And make sure … I feel it's not enough. I feel as if I'm offering this one topic, what are they going to do with everything else, it's not connected. So I find that a little tricky to navigate myself, but I'm finding that, that seems to be the trend. 
Rebecca Dekker:
Yeah. We found it helpful at Evidence Based Birth® a lot of the pre-filmed videos that they can watch at their own pace and then be able to have shorter Zoom meetings because … Especially right now, people are getting like Zoom burnout from having to do so many meetings virtually, we found that people enjoy being able to watch the videos in little bite sized segments when they have time. And then being able to like meet with the instructor to talk about it later. 
Brett Iimura:
That's interesting that you should mention that. Years ago, I filmed myself doing certain segments. I've never used them. I've never put them up online because I never got to do everything. And then the technology aspect for me is really challenging.
Rebecca Dekker:
It is, yeah.
Brett Iimura:
Yeah, you're right. That's probably an arena I should explore more. 
Rebecca Dekker:
Brett, do you have a question you'd like to ask me, how can I help you today? 
Brett Iimura:
Why do you think, and maybe I have a false impression, but why do you think that there's so little interest in or curiosity about birth in Japan? We know quite a bit in the States, we hear about certain countries, UK, Australia, Netherlands. We hear about certain countries a lot, but not a lot about Japan. And I'm wondering, and it almost never comes up in discussions of how birth is being managed in different places. So I'm curious what your perspective is on that. 
Rebecca Dekker:
I don't know if I know the answer to that. I know in general, people who live inside the US tend to be quite US centric and English language centric, so that might have something to do with it. And I think you and I have talked before about, there's a lot of research on birth coming out of the United Kingdom and Australia, it's published in American medical journals. Whereas there's not as much translation or dissemination of research from Japan into medical journals here, so that might have something to do with it. I do know we have quite a lot of military families living in Japan. We have Evidence Based Birth® instructors in Japan. So we, as an Evidence Based Birth® community are usually talking about it in terms of the US military families that lived there. 
Brett Iimura:
Yeah. That I see often. And I would agree with you and there isn't enough information coming out of Japan in English, but it's interesting because there is some, but still don't see that. And even some of it is not Japan centric in terms of the topic, but more applicable worldwide. And even that I don't find is disseminated much or talked about much here, I will say that in looking up some things I did find something on ritodrine, which is prevalent, it's use in Japan is prevalent to try and prevent premature labor and PR, I think it's used for a short period of time for 24 to 48 hours or something like that. But in Japan, it can be used for weeks on end. And I've happened to … actually a midwife friend of mine sent it to me. It's an English research paper done in Japan, by Japanese researchers and they're not publishing it in Japanese.
Even though it actually doesn't affect most other countries that are looking at it unless they happen to use ritodrine to the extent that Japan does, I'm not sure what the purpose was in publishing it in English only since it's really the Japanese providers who need to hear it and see it because there is no evidence for using it. 
Rebecca Dekker:
How do you spell it? 
Brett Iimura:
R-I-T-O-D-R-I-N-E.
Rebecca Dekker:
Okay.
Brett Iimura:
It actually goes by a different name in Japan, but that's the English name, but it goes under here for-
Rebecca Dekker:
So it's commonly used there to prevent pre-term labor?
Brett Iimura:
Yeah. 
Rebecca Dekker:
Interesting. Was there anything else I can help you with? 
Brett Iimura:
Oh yeah. I don't know if you have personally, actually I can't remember on your site or not. There used to be, and there still may be a site that women, their partners, their families, doctors, midwives, could input information on their sites, about their sites, not their sites, about their facilities. And it was supposed to become a hub where anybody could go look up a specific provider or a specific facility and find out accurate information. I found it took off to an extent, but it never actually really took off. 
Rebecca Dekker:
It never really materialized into something that a lot of people used. I'm glad you asked that question because there is a new company that is starting a review and rating app for hospitals and physicians. It's made by and for black women and birthing people of color, but anybody can use it and it's called IRTH, as in birth, but they dropped the B for bias. So you can learn more at their website birthwithoutbias.com. It is work that is coming soon. They've been winning some grants and getting funding to begin serving communities and getting some really large grants to begin these community led review collection, starting in several cities to start and try and populate the information on the app. 
So it is started by Kimberly Seals Allers, who is an award winning journalist and author of the book, The Big Letdown: How Medicine, Big Business and Feminism Undermine Breastfeeding. It's really exciting that Kimberly Seals Allers is taking on this project. And I think there's a lot of people behind this new app. And so I'm really looking forward to seeing that takeoff, so you can learn more at birthwithoutbias.com. 
Brett Iimura:
Maybe I should contact her because I'd love to create that kind of site in Japan, because- 
Rebecca Dekker:
Yeah. And then also my friend and colleague Cristen Pascucci at Birth Monopoly does have an obstetric violence map inform. So a little bit different than the review rating. It's more of a place to document if you have clients that experience obstetric violence or have their rights violated during birth, and anybody can enter their experience on that map. And it would show up on the map and it's a worldwide map. 
Brett Iimura:
That's good too, but it's interesting to see which ones take off and which ones don't cause the one that started years ago-
Rebecca Dekker:
I think I remember, it was called The Birth Survey. 
Brett Iimura:
Yes.
Rebecca Dekker:
Yeah. I remember that when I first started getting into birth work. 
Brett Iimura:
Yeah. And I just held such high hopes for it, but it never really materialized to the extent that I had hoped. And I would love to try and start one in Japan, but the technological aspect is just overwhelming for me. 
Rebecca Dekker:
Yeah. I agree. So thankful that Kimberly Seals Allers is doing that here in the United States. And I look forward to seeing what happens with it, if it eventually expands global. 
Brett Iimura:
Can I ask you one more quick question? 
Rebecca Dekker:
Sure.
Brett Iimura:
I just remembered one. What I've tried to do over the years is help women avoid the kind of birth experience that you had your first time around. And I avoided it simply because my perspective and where I was coming from was totally different. And so I was looking for something that was a little bit more off the grid, but what do you think is the most effective way to helping women avoid that? Or helping women have a more positive, initial experience so they don't have to deal with any residual trauma from their birth experiences?
Just looking at people who have taken classes, I have sent out a birth report form and done statistics based on that birth report form, but also look at individuals and often wonder, why did they make the choice they made considering what we had discussed? How did they end up having a more difficult time sometimes than I had hoped they would have, that's not certainly the majority of the couples in the class, but it does of course happen. And I always wonder, okay, what could I have done differently? 
Rebecca Dekker:
I think that's a problem a lot of childbirth educators have is that they feel guilt or sadness, or almost like a vicarious trauma when their clients have traumatic birth experiences and it's really hard when you're educating people who are giving birth in a system that is not always set up to help them have good outcomes. 
Brett Iimura:
Yes. 
Rebecca Dekker:
And you can't take that personally, I think you can always be looking for ways. One of the things I learned in writing my book, Babies are Not Pizzas is there's not always an answer to everything which is hard to accept because as a child and a young adult, there's always an answer. You ask a question, somebody has the answer. And when you ask the question, how do we stop this from happening? There's not a one easy answer. There really isn't and I have to accept that sometimes that this is, I think as Jennie Joseph said and came on the podcast a few months ago, like this is generational work. This is not the kind of thing that we can fix overnight. Obviously I believe that education is power and when people get educated before they even get pregnant for the first time, that really gives them a headstart in learning about their bodies and about their options. And then making those choices along the way to really set yourself up with an excellent support system, provider birth setting. But of course not everybody has that. 
Brett Iimura:
I would say that initially when I began teaching, I did take it very personally. You asked for a class evaluation as well and the one comment out of 50 that is negative, you take very personally. I learned not to do that over the years. You don't take it personally. And you know that everything isn't under your control. At the same time, like there was one other thing you had just said that sparked something. Oh, it's hard to try and get out the message, how important childbirth classes, independent childbirth classes really are. And of course not everybody teaches in a way that is either evidence based or birthing family centered. So it's a tricky line to walk, but at the same time, you wish everybody would do it. I will say that for years and still now, my underlying feeling is birth classes when you're pregnant are way too late to start. And ideally I'd be starting to do birth, not classes, but birth information from elementary school on. It should be incorporated into every school, into every educational system. So that-
Rebecca Dekker:
I agree, because by the time people get pregnant, they've already developed strong biases against midwifery care, against other options that make birth safer. And I love teaching high schoolers about birth. And so for any type of educators or doulas or midwives listening who are inspired to reach the younger generation, just keep in mind that your local high schools, many of which are meeting virtually right now are really in desperate need of different activities for their students. So off contacting local high schools and offering to be a guest speaker for their health class, where you can just hop on at their Google meeting and get out a pelvis and a baby and show them how birth works. And it's so, it's very entertaining. It's well worth the time to talk with younger people about birth because they make it worthwhile, their questions are hilarious.
Brett Iimura:
It's wonderful. And the younger children too, and the questions are fantastic. 
Rebecca Dekker:
Yeah.
Brett Iimura:
Yeah, that would be, if I were to do it all over again, that would be my next focus starting with children. 
Rebecca Dekker:
So thank you so much, Brett, for coming on the podcast and sharing your story. How can people get in touch with you? Do you have a website they can visit or a way to follow you on social media? 
Brett Iimura:
So I do have a website, but I will say that it needs a thorough updating. I haven't touched it in quite a while. As I keep saying, technology is my downfall, even though I'm comfortable teaching online, there's a lot of technology that I just have to wade through and it takes time. So it is birthinjapan.com. So it's a good entry point, but it's not updated. If you're in the US then you can email me at childbirthedcenter@gmail.com. And if you're in Japan, you can email me at birthinJapan@gmail.com. And of course, if you email the other one for some reason, then I will still get it. And if you're anywhere else in the world, you can use either one. 
Rebecca Dekker:
Thank you so much Brett for the work you do working with families around the world, and we appreciate you coming on to share your story.
Brett Iimura:
Thank you very much. It's really been a pleasure to talk with you and to keep going through your site. Since you started, it makes searching for evidence based information so much easier.
Rebecca Dekker:
I'm glad we can be of service to you. Thank you, Brett. 
Brett Iimura:
Thank you. 
Rebecca Dekker:
I hope you all enjoyed this interview with Brett. If you are interested in attending the last live showing of our free public webinar, all about the top five most common reasons for medical induction and the evidence on those reasons, just go to evidencebasedbirth.com/webinar. And don't forget that today is the last day to get the 20% off discount on the Evidence Based Birth® professional membership. If you're listening to this Wednesday, you should be able to apply the discount no problem. If you're listening to this Thursday, go ahead and contact our support team, support@evidencebasedbirth.com and they will give you a coupon code to allow you to register one day late for the discount. Thanks everyone. I hope you have a great rest of your week, bye. 
Today's podcast episode was brought to you by the online workshops for birth professionals taught by Evidence Based Birth® instructors. We have an amazing group of EBB instructors from around the world who can provide you with live, interactive, continuing education workshops that are fully online. We designed savvy birth pro workshops to help birth professionals who are feeling stressed by the limitations of the healthcare system. Our instructors also teach the popular comfort measures for birth professionals in labor and delivery nurses workshop. If you are a nurse or a birth professional who wants instruction in massage, upright birthing positions, acupressure for pain relief and more, you will love the Comfort Measures workshop, visit ebbirth.com/events to find a list of upcoming online workshops.
Listening to this podcast is an Australian College of Midwives CPD Recognised Activity.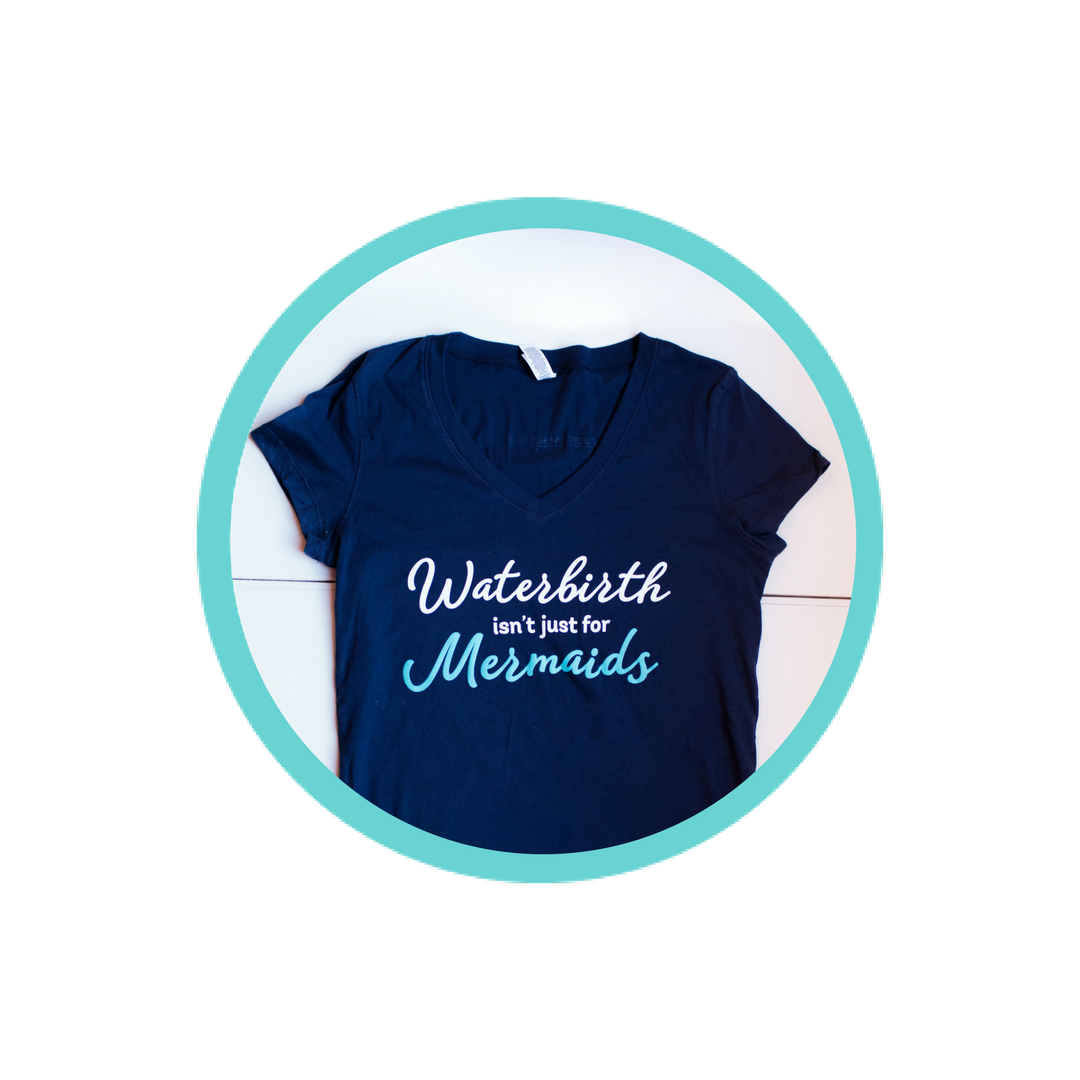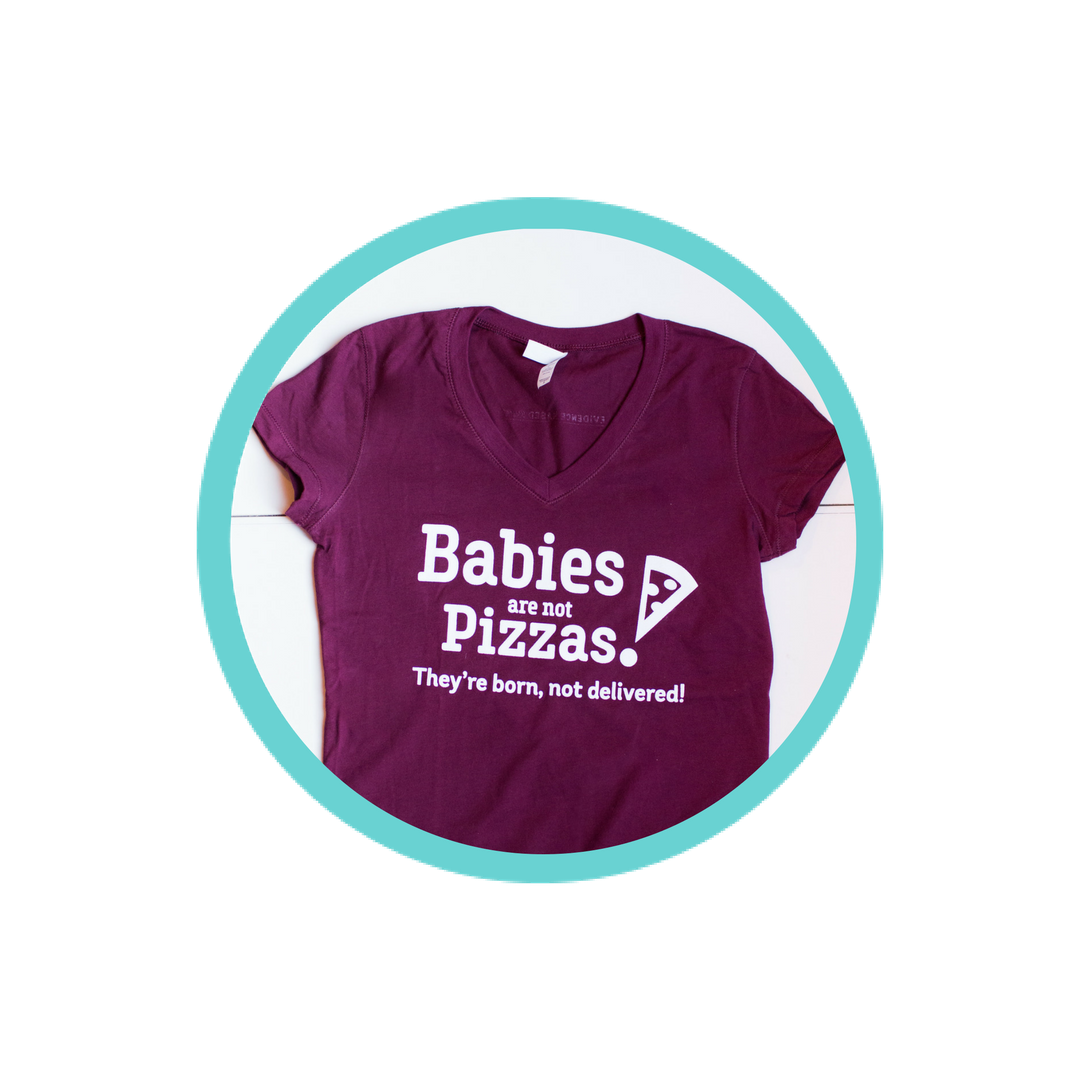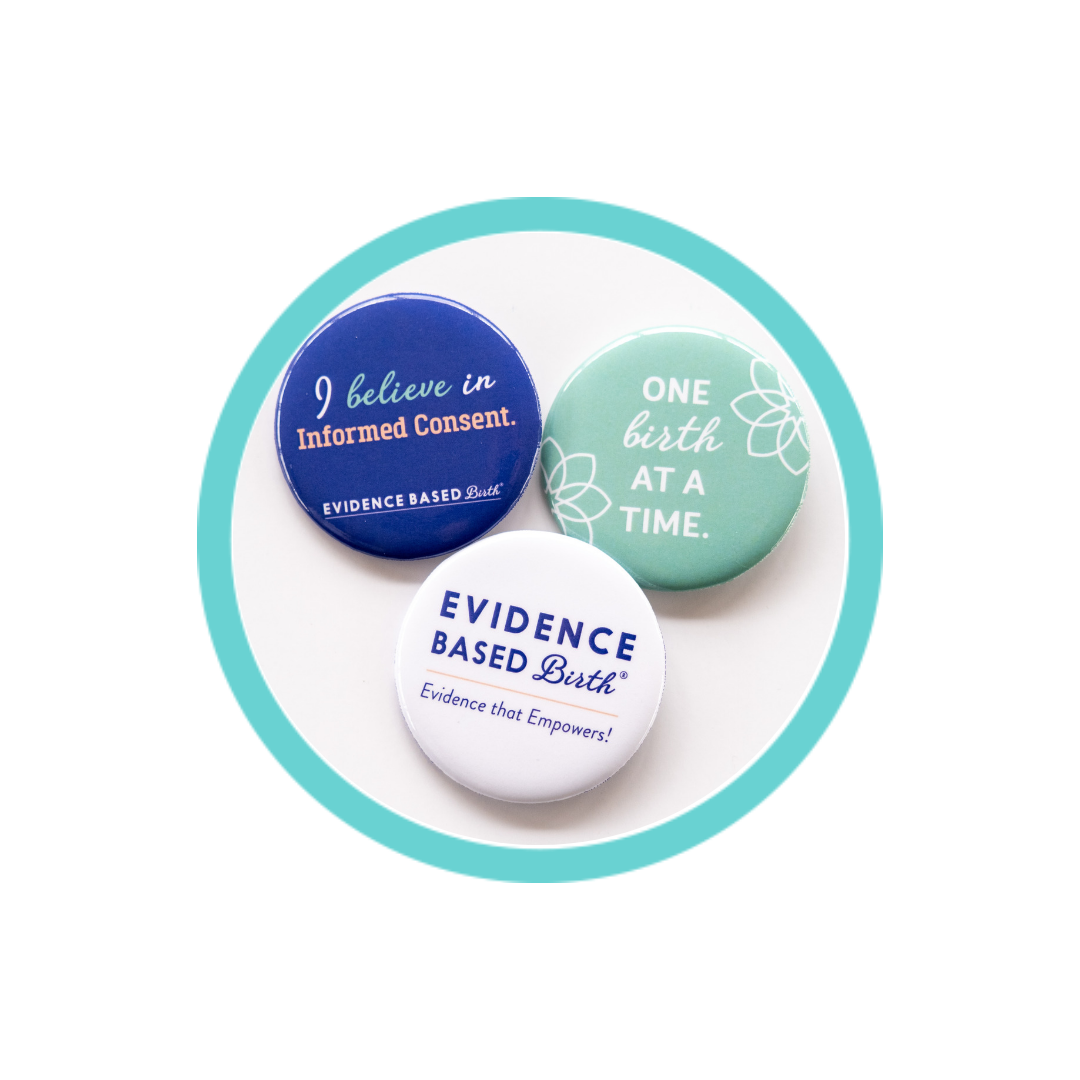 Stay empowered, read more :
Don't miss an episode! Subscribe to our podcast:  iTunes  |  Stitcher  |  Spotify In this episode of the EBB podcast, we talk with Cheyenne Varner, the founder of The Educated Birth, about intersectional reproductive health and the importance of birth education to be...