On this episode of the EBB podcast, we are talking with Avital Norman Nathman, author and freelance writer about trends in birth and parenthood in the US.
Avital is a freelance writer and editor who focuses her work on motherhood, maternal health, gender and reproductive rights and justice. Her writing, which places a feminist lens on a variety of topics, including motherhood, maternal health, gender, reproductive rights, and cannabis, can be found in a variety of print and online articles for outlets like The New York Times, Teen Vogue, Rolling Stone, Cosmopolitan, VICE, and more.
Her first book, The Good Mother Myth: Redefining Motherhood to Fit Reality, provides a platform for diverse voices that often get left out of the conversations surrounding parenting. Avital is currently working on two new books. She is a co-editor for an anthology on abortion, and her upcoming book, The Perfect Birth Myth, combines research, expert analysis, and narrative experiences to look at the intersection of the birth industry and the health care system to understand how this ideal of the perfect birth came about, why it's a red herring, and how we can do better to ensure that all folks who are pregnant can have access to quality care and the chance at a birth that is safe and that they are comfortable with.
Avital discusses the evolution of "motherhood" from the early aughts and "Mommy blogging" to internet activism, connection, and the ongoing "mommy wars" of the internet. Additionally, Avital discusses her upcoming and ongoing projects related to writing about the current state of having a baby in the US healthcare system and political climate, while calling out the experiences of marginalized populations and bringing forth the less obvious but very important consequences of the Dobbs decision to overturn Roe v. Wade.
Content Warning: abortion, miscarriage, hemorrhage, Dobbs decision, Roe v. Wade, maternal healthcare deserts, birth trauma
Resources
Listen to the following podcast:
Transcript
Rebecca Dekker:
Hi, everyone. On today's podcast, we're going to talk with Avital Norman Nathman, freelance writer and author of The Good Mother Myth and an upcoming book on The Perfect Birth Myth: Looking at the Intersection of the Birth Industry and the US Healthcare System.
Welcome to the Evidence Based Birth® Podcast. My name is Rebecca Dekker. I'm a nurse with my Ph.D. and the founder of Evidence Based Birth®. Join me each week as we work together to get evidence-based information into the hands of families and professionals around the world. As a reminder, this information is not medical advice. See ebbirth.com/disclaimer for more details.
Hi, everyone. We are so excited to speak with our guest today, Avital, all about The Perfect Birth Myth, which is a project she's working on. I wanted to let you know that if there are any detailed content or trigger warnings, we'll post them in the description or show notes that go along with this episode. Now, I'd like to introduce our honored guest.
Today, I'm so excited to welcome Avital Norman Nathman to talk about her work as a freelance writer and editor who focuses her work on motherhood, maternal health, gender and reproductive rights, and justice. Avital, pronouns she/her, has spent over 15 years spinning and weaving words into everything from website copy to public health documents, a weekly column for Snoop Dogg, press releases, and even the occasional grocery list. Her writing, which places a feminist lens on a variety of topics, including motherhood, maternal health, gender, reproductive rights, and cannabis can be found in a variety of print and online articles for outlets like the New York Times, Teen Vogue, Rolling Stone, Cosmopolitan, Vice, and More.
Avital's First book was The Good Mother Myth: Redefining Motherhood to Fit Reality, which provides a platform for diverse voices that often get left out of the conversation surrounding parenting. Avital is currently working on two new books. She is co-editor for an anthology on abortion. Her upcoming book, The Perfect Birth Myth, combines research, expert analysis, and narrative experiences to look at the intersection of the birth industry and the healthcare system to understand how this ideal of the Perfect Birth came about, why it's a red herring, and how we can do better to ensure that all folks who are pregnant can have access to quality care and the chance at a birth that is safe and that they're comfortable with.
As a Jewish American child of immigrants, Avital strongly believes in the power of not only finding your voice but sharing it with the world, particularly when it comes to underrepresented and marginalized communities. I'm so thrilled that Avital is here. Welcome to the Evidence Based Birth® Podcast.
Avital Norman Nathman:
Thank you so much for having me. I'm really excited to be here.
Rebecca Dekker:
I was really excited to meet you last year in the process of working on your book, The Perfect Birth Myth. The title alone just hooked me right away. As a freelance writer, you can write about anything. Why did you choose to write about motherhood, childbirth, reproductive justice issues, and how has your writing changed over time?
Avital Norman Nathman:
Yeah. Reproductive justice, in general, has always been important to me both before and after going through a full pregnancy and birth. To me, reproductive justice includes pregnancy, birth, maternal health, even though maybe in my younger years, I focused more on preventing pregnancy or ending an unwanted pregnancy. But throughout it all, it really was… We talk about this idea of choice, and really the reproductive health doesn't end once we make that choice. Abortion, pregnancy, birth, it all goes together.
One of the reasons I got so interested in writing about this is way back when, about 17 years ago, when I was pregnant with my son, I had a midwife. I had midwifery care, but they were within an OB-GYN clinic that was connected to the local hospital. I gave birth. I was my midwives only patient that evening or that day. She hung out with me the entire time. We chatted. It was wonderful. I had a super textbook birth. I was young at that point. I was 26. Everything went smoothly, went home that same day. It was just a whole other story. Signed out. I'm not a fan of hospitals. Then, found out about two weeks after I gave birth that the OB-GYN clinic was no longer allowing midwives in their clinic to deliver babies, that it was an insurance issue. Whatever the reasoning they gave, no longer could midwives in the practice be at deliveries, only the OB-GYNs. The midwives could continue if they wanted to provide prenatal care, regular OB-GYN care. But they were no longer allowed to deliver babies.
That just really didn't sit right with me. I had just had phenomenal care and not just in the birth itself. I think we all know that midwifery care is this amazing holistic care that, throughout the prenatal time, is really wonderful and encouraging. I never felt I was being rushed. I felt I could ask any question. I felt I could challenge and push back on things. To not have that opportunity for future folks to give birth in that way was unsettling. It was also unsettling because they were some of the few midwives at the time… and, again, remember this is 17 years ago that were providing care at this local hospital.
About three weeks, maybe, postpartum, I hosted a meeting in my house. I'm there leaking, baby attached to the boob, still bleeding. It was full of local midwives, local doctors who were upset about this, local activists. In my living room, we came up with the idea of not a freestanding birth center but a birth center attached to the hospital so that the hospital itself would have midwives on the premises. Within a couple of years, that was a reality. There's this big beautiful old Victorian house that houses the midwives. They have an overseeing OB-GYN at the hospital. They provide prenatal care. They provide regular OB-GYN care, and they deliver within the hospital. It was really that action that led me then to turn my writing to that focus. I saw what was possible. I saw what could happen, both the bad and the good. That's my origin story.
Rebecca Dekker:
Yeah. You really got launched into activism shortly after giving birth?
Avital Norman Nathman:
I did. I mean, my activism up until that point really did center around reproductive rights and, like I said, in the preventing pregnancy arena and ensuring folks had access to birth control or abortion care if they needed it. But this was what really launched me, like you said, into looking at and being concerned with what maternal care was like in our country.
Rebecca Dekker:
It's funny. Using the word activist when I'm talking with you and somebody else I was talking with the other day… It reminds me of how, for a while, the word activist had a really negative label in the birth world. Doulas were accused of being activists. It was this bad word. Then, this past spring, when my daughter was in third grade, her class was studying women activists. She came home. She's like, "Mommy, you're an activist." I was like, "Oh." She's like, "I'm going to go tell my principal that my mommy's an activist. Maybe they can add your picture to the hallway." I was like, "Okay. This is something to be proud of it. You don't have to be ashamed that you're working for change and literally taking action."
Avital Norman Nathman:
No, and I think anytime somebody challenges the status quo, there's going to be pushback. There's going to be pushback from the establishment. There's going to be pushback from those who are benefiting from that status quo, regardless. I mean, we have the statistics. We know that the way birth is done in this country isn't good for the most part. It's not safe. It's racially biased. Our maternal mortality rate… It's shameful how high our rates are and the fact that they continue to rise while other countries are really getting a handle on it, even lower-resourced countries. The fact that we have the ability but that we don't as a country/as a system fix this, I think there should be pride in being part of the movement to fix that and to repair it.
Rebecca Dekker:
Yeah.
Avital Norman Nathman:
I love that your daughter said that. That's wonderful.
Rebecca Dekker:
I was thinking. How has your perspective changed over time to the various waves of feminism to be more inclusive and more representative? Looking back at when you first started writing to where you are now, what are some areas you're more focused on?
Avital Norman Nathman:
I mean, just vocabulary. I really tend to do my best to try and be inclusive of talking about birthing people rather than just women because we know that trans men can have babies and could get pregnant. I know there's a whole debate about… Are we losing women in that discussion? I don't think we are. I think, as a society, we're able to understand that women get pregnant and have babies, but so do other folks. I think it's more important to be inclusive. That's definitely changed. I definitely am more pointed about making sure that when I'm writing, I'm doing so in an inclusive way. I think it's also important when we're talking about birth rates, and instead of saying people of color, women of color, we're specific in talking about… Are we talking about black women, indigenous women, Latinx women? But we need to be specific because those people have different needs and are coming from different areas, and their statistics are different. I think it's important to be detailed in that way.
Rebecca Dekker:
Your work has been featured in many high-profile publications, including Teen Vogue and Cosmopolitan. What type of impact have you seen your work make in spaces like this that aren't preaching to the choir but more talking with people who maybe aren't aware of the problems?
Avital Norman Nathman:
Yeah. What I've found when I write… And this can be about whether I'm writing about abortion, pregnancy, birth. I've written a lot, and I'm very open about writing about my anxiety. What I found, the number one response that I've gotten, personal feedback from people I don't even know, is that they thank me that they're not alone. I think a lot of the times, people… We live in our bubbles. We don't realize that something, maybe a birth trauma or being a parent of a couple of kids and not wanting to continue on with a unexpected pregnancy… It can feel isolating. It can feel like you're the only one dealing with this.
When someone comes across an article, whether they found it through searching… I've had people say, "I just searched anxiety symptoms, and you wrote exactly what I had. You have the same things." A lot of the time, those people are in the midst of it. They're right there. I can tell them, "I was there. Now, I'm here. Here's what you can hopefully look forward to."
A lot of the feedback I get is, "Thank you," and, "Oh my god. I can't believe I'm not the only one dealing with this. Then, a lot of people were like, "Wow, I didn't know that," especially when we're talking about birth. A lot of people, I think because of mainstream media, whether it's television or movies or even just social media posts, think they have this one… or because of their one or two sole experiences have this idea of what birth and pregnancy is like, especially if they're in a privileged position and not really understanding that birth is not the same for everybody, especially in the US.
Rebecca Dekker:
A wide range of experiences. I'm thinking about your article about maternity care in the prison industrial complex that was featured in Cosmo. What inspired you to bring that issue to the mainstream?
Avital Norman Nathman:
There was this amazing organization that started in mid… I think 2014 is when they started, called the Prison Birth Project. It was started locally to me. I knew the folks that started it. They brought doula work and childbirth education into prisons. This is one of the times where I didn't know. I didn't realize that in some states, it was still allowed for incarcerated women to be shackled while giving birth. I didn't realize that there were just all of these challenges and roadblocks to preventing a standard birth for those that were incarcerated. I really was wowed and amazed by the work that this group was doing.
Unfortunately, they're no longer around. But the work they're doing is still being felt. I know you've spoken with Sabia Wade before. I interviewed them for my book. When we were talking, they mentioned that they had been a part of the prison birth project. Not in this area. They lived elsewhere. But they had connected with them. Their work's been influenced by it. Other doulas' works have been influenced by it. And other birth workers.
More states have, thankfully, passed laws since then preventing people from being shackled while giving birth. Can you imagine? I mean, leg shackles, arm shackles, not being able to move, which is… I mean, anyone who's given birth. No one's running anywhere. No one's going any place. It's cruel and unusual punishment, honestly, is what it is. I mean, not to talk about incarceration in general and the problems there. But just this specific issue… It's horrific. We're getting better. More states have rules on the books. That doesn't necessarily mean every person is following them. There's still work that needs to be done.
Rebecca Dekker:
Yeah. I do want to give a shout-out to all of the doulas and birth workers who are still working and volunteering in prisons. I know Alabama has a prison birth project, Minnesota, Michigan, others. If you're looking to see if there's one near you, our listeners, you can just Google your state and doula or birth project and see if there is one already operating. It might not be under that name that you said, but there are still doulas doing this work out there.
Avital Norman Nathman:
Also, just to look and see what are the laws in your state around that. That's not something maybe the average person would think about. But there are people who go into the system that are pregnant and will have to give birth. I think it's something just to be aware of.
Rebecca Dekker:
There are bills constantly being proposed to humanize birth for people who are incarcerated. I know, in Kentucky, we just had a bill passed by a female legislator a year or two ago that finally made it illegal to shackle someone in childbirth. This was just recently, and to humanize the process for them. Become aware of what the laws are in your state or country and find out if there's a way for you to lend your voice 'cause it could be as simple as picking up the phone and calling the state capitol and saying you want to leave a message for your legislator and that you want them to support whatever bill. Or find out who's already doing the work and ask them how you can help because just sending emails and phone calls can be really impactful when they're trying to pass legislation.
Avital Norman Nathman:
Absolutely. Your representatives want to represent you. If you tell them that you are for these bills, especially if more and more people do it, they'll listen. A lot of them make it so easy now you can just go onto their websites and leave a message.
Rebecca Dekker:
Yeah. Tell us about your first book, published in 2014, called The Good Mother Myth. What is this about? What voices were you trying to highlight and amplify?
Avital Norman Nathman:
Yeah. The Good Mother Myth is an anthology. It includes essays from 20-something different folks. At that point, my son was seven. When I started writing it, he was around five years old. I had been mommy blogging. That was the height of the mom blogs and the Mommy Wars, which I haven't really heard about in a long time. But that was the real hot phrase back then. Time Magazine came out with a cover. I don't know if you remember this. But the cover said, Are You Mom Enough? It had a picture of a woman and a child, who was definitely a toddler, but maybe just-
Rebecca Dekker:
Oh, I remember this.
Avital Norman Nathman:
…looked five or six-
Rebecca Dekker:
Yeah. Definitely bring back memories.
Avital Norman Nathman:
…standing on a box nursing. It was just the most inflammatory cover. The funny thing is the article itself wasn't that bad. The article was not inflammatory. It was actually-
Rebecca Dekker:
It was the image because everybody thought that Time Magazine was shaming them if they didn't breastfeed up to the age of five or something.
Avital Norman Nathman:
Right. The cover was awful. Then, that's all anyone talked about. The cover was talked about on Good Morning America. It was talked about on The View. CNN covered it, which was wild to me because, again, the content was actually really great. And about what are these moms doing, and how do they talk about their families, and things like that. But you would never have known it. I don't know if anyone even read the article.
Rebecca Dekker:
It was just the cover.
Avital Norman Nathman:
They just looked at the cover. That really frustrated me because I kept seeing this manufactured outrage that was fueled by something that wasn't even a thing. I was like, "How do we combat this beyond writing op-eds saying that was awful and da, da, da, da." I was like, "Okay. Well, one of the ways is getting more voices out there. Show different depictions of motherhood." That's where the idea came from.
At first, I was like, "Okay, maybe I'm going to write a book about this." Then, I was like, "Well, me just writing a book about it and discussing my own thoughts on motherhood… Is that just contributing to the issue? Who am I to say that I know everything about motherhood?" I don't. The idea for an anthology came up. I just really love the idea of highlighting these different voices and these different stories without taking a stance.
We have a mom who struggled through breastfeeding and then one that had a really traumatic birth and unexpected medical issues and so had to formula-feed and then had to work through those feelings. We had an essay from a mom who was a non-custodial parent, which we don't hear about often enough. We heard from a mom who was a trans mom and how that impacted her family, and really just voices that we really didn't see. Then, just some fun ones too about… "Oh, I feel like a bad mom because I don't cook." Even though that might be a little bit more lighthearted, it was still something that people would connect with.
That's what I found. A lot of people who read the book said, "I may not have connected with every essay, but I found ones that I was like, 'Oh, that's me,' or, 'Ooh, that's me.'" I did what I set out to do, which was just broaden who's invited to the table to talk about motherhood. It's gotten a little better since then, since 2014. I think the internet… And we've maybe gone away from blogs. But to the extent that, in the early 2000s there, they were really, really rampant. But now we've got Instagram and TikTok. Folks are finding their own ways to share their voices. I think it's beautiful. I think it's wonderful.
Rebecca Dekker:
It reminds me of the Mommy Wars, living through that. The pendulum then started swinging the other way where people were like, "Look, we're not all here out to judge each other. No shame. No judgment. Let's-"
Avital Norman Nathman:
Was it toxic positivity?
Rebecca Dekker:
Well, sort of. But then, I still see the shaming, and I see a lot of people feeling really defensive about who they are as a parent. That comes out not so much at EBB on social media, but I'll see other accounts where a mom will simply be sharing her story of what she chose and her decisions. People will take it personally as if she's attacking them for their choices because she decided not to have medication or to do this or to do that. Then, people are like… They take it so personally. They project their own disappointment and shame and feelings of anger onto other women. I still see it happening. It tends to happen in the comments on social media. Are you seeing any other effects of the shift towards TikTok and Instagram that have been positive or negative?
Avital Norman Nathman:
Yeah. I think social media has made things better in terms of providing more of those voices and things like that and made it worse because there are those ideals that are still being held to whether it's like someone who had a super sterile clean hospital birth and that's their ideal, or someone who had a non-medicated home birth, something like that. I think the language we use still needs to change. I write about that in this book that I hate the word natural. Because what's the opposite of that? Artificial. No one's having an artificial birth. Maybe they're having a surgical birth. Maybe they're having a medicated birth. But it's all natural unless you somehow have a metallic or some Android uterus that's having a baby. It's all natural. Just that one word can really bring up a lot of defensiveness.
Listen, pregnancy and birth is… We're vulnerable. We're scared. Things are changing. We're at our most open wide, both mentally, emotionally, and physically. We're not supported as much as we need to be. There are some people who do amazing support. But that's not the norm yet, unfortunately. A lot of people who maybe feel cheated by their birth will… There's feelings of jealousy and how that can come out. I think social media is a great place to heal when you find folks that have had the same situation as you, but it's not the end all and be all. It's not the only thing we need to be using to work through our traumas/to work through our experiences. I think it can help. It's so great for folks who are maybe in areas where there's not as much in-person. I think it was amazing during the pandemic when we couldn't be around other folks. But there's still a ways to go.
Rebecca Dekker:
Yeah. That brings us to the perfect birth myth because we were just mentioning birth choices and judgment around that. Can you share more about what you're talking about when you're talking about the perfect birth?
Avital Norman Nathman:
The Perfect Birth… It's a little tongue-in-cheek because the first book was called The Good Mother Myth. I was like, "If I want to talk about birth, what's the next logical sequel? The Perfect Birth." Maybe The Perfect Birth should have come first, but that wasn't where I was at then. I was at mothering then. I'm still in motherhood now. But I think part of it was that a few years after writing the Good Mother Myth, I did some work with Yale School of Public Health, using their data to help them create a group prenatal care curriculum, using their data surrounding research in group prenatal care. How do we make that information consumer friendly?
What I found was that I heard from a lot of folks… When you hear about The Perfect Birth, I think, a lot of the time, it comes from what they pictured versus what they got. It's almost like that meme of what you get when you order from a company. Then, what comes in the mail isn't quite what that was. We surveyed almost 3000 people. I still don't have the answer as to where folks are coming up with this ideal. We all do have some idea of how it should go. Sometimes it can be from the elders in your life talking about how their births went. Sometimes it could be from friends who had births before you. Sometimes it can be from a class you took. Sometimes it could be from watching, whether it's a movie, or a TV show or a reality show. It seems to be there are a variety of reasons people have these ideals. But it all boils down to the fact that there is an ideal. The ideals aren't the same.
Some people's ideal might be a highly medicalized birth that involves being hooked up to a port to get anesthesia right away and not wanting to feel any pain. Maybe it's still a vaginal birth, or maybe, for them, it's a surgical birth for whatever reason. For others, it's no medication. It's having a beautiful calm birth with low lights and music. They have playlists. But for whatever reason… and maybe it's because we've built up this idea that birth is so significant that the idea of perfection… When anything is a big deal, we want to make it perfect. Birth is up there as well.
I think there's also this idea that because birth is… going back to that word, natural, but it's something that's happened. It's biological. It's evolutionary. I think, in some areas people think, "Well, it should be easy because it's something that everyone does." I just wanted to not burst people's bubbles but to remind them we have to give birth within the systems that are here, so whether that's the hospital systems, whether that's the healthcare system, whether that is the system of white supremacy. We have certain structures in our society that are going to impact our births whether we want them to or not, whether you're planning a home birth, but maybe you end up having something that you need to transfer. Then, you're in this whole other realm that you weren't prepared for. Maybe you were having a surgical birth, and the postpartum went nothing like you anticipated, even though you planned for it. That there's just so many things that can happen and that we don't have a system set up to support that.
I look at other countries. You've got the baby box. How incredible and how different would postpartum be if we had something sent to us that set us up for success, that ensured that people were still being paid so that they didn't have to worry about going back to birth sometimes weeks after delivering a child, which, I mean, is-
Rebecca Dekker:
If we had nurses coming to our homes to check on us and help us.
Avital Norman Nathman:
Yes, when I signed out AMA at my birth… And again, I did so because I personally don't love hospitals, the smells, the sounds. I couldn't get comfortable there. My birth had gone fairly smoothly. We signed out. We were fine. He was checked by a pediatrician. Insurance actually… because I signed out, AMA sent a nurse to us two days later to check on me and to check on his stump and to check on to answer any questions and to make sure I was okay. It felt really wonderful. I felt cared for. I felt that somebody was paying attention to me and my needs.
Again, I was only 26. I felt more confident having had that nurse show up to say, "Wow, he's looking great. He's doing great. You're nursing wonderfully." That was really great, and someone that wasn't my mom that was saying that, someone medical that came in and was saying, "This is just going well." But the average person doesn't have that.
Sorry. I wanted to write a book that would tell folks that they weren't wrong for feeling embarrassed or shamed or sad or frightened or angry about how their birth had gone, that it wasn't their fault. It wasn't something that they did. For the most part, that we have this system that isn't setting us up for success at the moment. It could, but it's not.
The book tackles a lot of the different things from, like I talked about, racism. It looks at how we pay for things because that's going to impact how we birth. It's going to impact our prenatal care. It's looking at how fragile the system is that something like a pandemic or a change in abortion laws can impact maternal care/can impact prenatal care. It takes a look at interventions. What do we know about interventions going in? What are hospitals doing best practices of care?
It's not a how-to book. This is not a how-to-get-the-perfect-birth. This is basically saying, "Here's the system we live in. Here's what's happening. Here's what's happening out in California. Here's what's happening out in the Midwest, in the countryside. Here's what's happening in Detroit. All of these folks are facing different challenges." At the end of each chapter, there's the support kit, a toolkit. I don't know how to phrase it just yet. But it's, "Here's some things that you can look into/you can try/you can do, whether you want to make it better for yourself or for others," and that it doesn't matter if you're a patient, an ally, or a provider. It's offering suggestions but, again, not a miracle cure, not a promise of perfection, and really, also, along the way, offering the suggestion of allowing ourselves to even step back from that idea of perfection and allow ourselves the grace and the compassion we would give to any other person that would be in our situation. But for some reason, we're much harder on ourselves.
Rebecca Dekker:
Yeah, it makes sense. I think a lot of people… They're thinking more about… "Myself, how my birth, how my body might react, what might go on." But then, you have to think about the system that you're walking into or that you're a part of and how that interacts with your own unique experience and bodily functions to create a birth experience that might have some unexpected twists and turns.
We interview graduates of our EBB childbirth class about once a month here on the podcast. What's really struck me is that they seem to have the best experiences if they're prepared for different scenarios.
Avital Norman Nathman:
They're prepared for the unexpected. How can you prepare for that? Well, I think there's some mental and emotional situation that needs to happen.
Rebecca Dekker:
Well, even knowing your choices, if something did happen. If this complication happened or that, here's some action paths, and knowing that you have a choice. Each path of the way, it's still a choose-your-own-adventure book. You might not go down the path you wanted, but at least you'll be making decisions along the way. I think the very first person who introduced me to this concept… I have to give credit to my sister-in-law Beth because she talked about how her first birth was a cesarean. She was not prepared for that. They didn't really cover it in her childbirth class. It was not really talked about as something you would need to plan for and how disempowering it felt. She was fine having the cesarean. But she wasn't prepared for it. That bothered her. Then, the second time she had, when she was able to prepare and make a plan, that feels so much more empowering. I think it's important for people to understand the different things that could happen and then know what my plan would be in that scenario.
Avital Norman Nathman:
I think you really hit the nail on the head because the one message that I want and that I'm hoping that the book presents is empowerment through education. That if we understand what's happening, if we understand the choices, then we at least feel like we're a part of the conversation. That it's not something happening to us but happening… And we're a part of that team. We're a part of the choices. We understand. That's not easy. It's not easy making sure that everyone is fully educated. People don't have the time, the energy, the money, maybe. You asked about the birth industry itself. It's this million-dollar industry. It's not necessarily the healthcare system. But it's everything surrounding it. It's-
Rebecca Dekker:
All the equipment and the computer software and-
Avital Norman Nathman:
Exactly. Those things can prey on our insecurities, on those vulnerabilities, on that fear for both pregnancy and parenthood. Now, there are dopplers that you can get to hear your baby's heartbeat at home. I wonder, would that have made me more comfortable or less comfortable? Would I have been more anxious? "Oh, I don't feel the baby," instead of thinking, "Well, maybe the baby's sleeping." I don't know 'cause I don't think that was something that was readily available. But classes, books, birthing methods, and then once you're home… Now, I hear there's things you can put in your baby's crib to alert you on your phone if the baby stops moving. I don't know. For some, people it might be comforting. For me, it feels like it'd be more anxiety provoking. I don't know. It's a fine line. We need to know ourselves, and we need to know what we're comfortable with too.
Rebecca Dekker:
Yeah. You mentioned the change in abortion laws impacting maternity care. You've also been working on a book or anthology about abortion. Can you share more about some of the themes you've found as you've been gathering stories, particularly since the overturning of Roe v. Wade?
Avital Norman Nathman:
Yeah, sure. This other book is an anthology that I'm co-editing. It's an anthology on abortion that includes essays that look at the fight to legalize abortion pre-Roe, the impact of the Dobbs decision, which was the case that overturned Roe, and how folks are fighting for reproductive choice going forward.
I think a lot of people who aren't aware of abortion or who are vehemently against abortion don't understand how this new reality is going to impact people who want to give birth. What I've found and what studies now are showing is that there are connections between, for instance, abortion bans and maternal care deserts 'cause there are providers in states… Just for listeners. I'm sure a lot of them know. But for those who don't, when Roe was overturned, it fell to the states to make the decisions for how abortion laws were going to go moving forward.
A lot of states really clamped down and either made abortion illegal or made abortion very restrictive to the point where it was very difficult to even access care. Because of that, a lot of OB-GYNs are feeling that they aren't able to provide a full range of care. A lot of them are leaving. When they leave and when they shut down their practices, that is also shutting down access for people who need everyday OB-GYN care, whether that's a pap smear or prenatal care, whether that's… Someone now no longer has a doctor and either has to travel an hour or two away to access prenatal care. That's going to impact how often they actually do go to those visits if they have access to a car. Or is there public transportation that can get them there? Then, that might impact the care that they receive during those months leading up to their birth. It might make a difference into what kind of birth they choose if they can't access their doctor who's a couple of hours away.
It's also going to impact residents, people who are becoming doctors. They're not going to be going to states that are going to restrict the type of experiences they are going to have. If they're not going to be able to provide abortion care during a residency, they're most likely not going to go to that state because they can't learn everything they need to learn to be a full-fledged OB-GYN or midwife. That's an issue.
We're already seeing this now. Just a few examples. Just recently, a woman in Tennessee got an emergency hysterectomy after doctors denied her an early abortion care because she ended up… She had a cesarean scar pregnancy. This was a pregnancy that was wanted. But because she had had previous cesareans, the pregnancy was not viable. But they would not allow her to have an abortion. Instead, she now has no more ability to have a child because she had to have an emergency hysterectomy. That is, again, because of the abortion laws in Tennessee.
A woman in Wisconsin was experiencing a miscarriage. She was turned away from her hospital and sent home to bleed without medical supervision because they weren't allowed to provide an abortion to end her miscarriage. Again, there are plenty of people who want abortions that aren't able to access them. These are people who want to continue on with their pregnancies. When people are gung ho fighting for these abortion restrictions, they're not thinking of how it's going to impact those who want to continue with a pregnancy/who want to give birth.
There's so many stories. I mean, I hate that I have so many to share. A woman in Texas had to drive 18 hours to receive care for an ectopic pregnancy because she couldn't get care in her state. Again, there's so many more I could share. It's awful that there's all these examples. There's going to be more because states are just… As these restrictions are being passed, it's going to get worse. Then, you're going to have people traveling out of state for care. Then, they're going to double up and pile on those that are providing care/who are then going to be strained.
Then, your provider might be overbooked because people are coming from out of state to receive care there. I think there's just a domino effect that a lot of people didn't anticipate. I mean, those outside of the birth worlds who really have been studying this and knew… Guttmacher Institute knew this was coming. They even reported that these are going to be the devastating effects for those who want to be pregnant once these abortion laws go into effect. We're seeing it now. I think we've only had one year of medical school and residencies. But I'm keen to see in the next three years the impact of where folks are going to be in enrolling and where they're going to be applying to do their residencies 'cause I think that's going to be impacted.
Rebecca Dekker:
Yeah. I've already seen an impact near me with the match process with residency and not filling spots. I think the situations you described with the families are terrifying. But for doctors, it's also putting them in untenable situations where they may think to save this person's life or for this person's health, they need an abortion. But if I perform it, I'll be at risk.
Avital Norman Nathman:
I could go to jail.
Rebecca Dekker:
I can't really imagine having to practice medicine in that scenario where I have to choose between my own license and livelihood and my patient's livelihood.
Avital Norman Nathman:
Even prison, because there are states where you can go to prison providing care.
Rebecca Dekker:
Be separated from your own children and family. To me, it's like, I don't want to judge the OB-GYNs who are choosing not to go.
Avital Norman Nathman:
Not at all. Oh, no. I hope that didn't come across like that.
Rebecca Dekker:
No, it didn't. I don't know if people really understand the risks OBs would take in providing care to somebody and [inaudible 00:41:36].
Avital Norman Nathman:
Right. Then, it's not just Obs. Let's say because of maternal care deserts, you now are forced to see a GP or even an emergency care doctor. Now, those doctors are being tested in terms of how far they can go. I'm sure their oath to do no harm and their oaths to protect folks are being tested. I don't envy any of them. I can't imagine what it's like being a birth care provider in this day and age in certain states in the country.
Rebecca Dekker:
For our listeners who don't know about it here at EBB, we did publish a research guide to the research on abortion, which you can find on our birth justice page at eebbirth.com/birthjustice, as well as a video where our team talks about the impact of the Dobbs decision on how it affects the families and the birth workers that we work with. But Avital, I would love for our listeners to find out more about how they can follow your work, how can they look out for your books, et cetera.
Avital Norman Nathman:
Early on, during those mommy blogging days, I deemed myself the TheMamaFesto. That is the moniker for all my social media. You can find me on Twitter and Instagram, @TheMamaFesto, T-H-E-M-A-M-A-F-E-S-T-O. Also, my website is just www.themamafesto.com. That has links to all my current writings. I just did a piece for CNET, which is a financial site about the economic realities of abortion in a post-Dobbs world, which was interesting. You can find where I'm writing updates on the book: when you can get it/where you can get it. Hopefully, you'll find that information soon. But yeah, TheMamafesto.
Rebecca Dekker:
Awesome. We are looking forward to the publication of The Perfect Birth Myth. We thank you so much, Avital, for coming on the podcast and sharing your expertise with our listeners.
Avital Norman Nathman:
Thank you so much for having me. Thank you for allowing me to interview you for the book. I hope that your listeners will get excited.
Rebecca Dekker:
Shameless plug. Hopefully, EBB will be mentioned in the books.
Avital Norman Nathman:
Yes, yes, yes, yes. For sure, it will be. Once the book comes out, I'll come back, and we can chat about it.
Rebecca Dekker:
Yeah. Yeah. I can't wait to read it. Thank you so much again for all your work, Avital.
Avital Norman Nathman:
Thank you. I appreciate it.
Rebecca Dekker:
All right, everyone. That wraps up our interview with Avital Norman Nathman about her work and her writings. We appreciate her coming on the show. We will see you all next week. Bye.
Today's podcast episode was brought to you by the online workshops for birth professionals taught by Evidence Based Birth® instructors. We have an amazing group of EEB instructors from around the world who can provide you with live interactive continuing education workshops that are fully online. We designed Savvy Birth Pro workshops to help birth professionals who are feeling stressed by the limitations of the healthcare system. Our instructors also teach the popular Comfort Measures for Birth Professionals and Labor and Delivery Nurses Workshop. If you are a nurse or birth professional who wants instruction in massage, upright birthing positions, acupressure for pain relief, and more, you'll love the Comfort Measures workshop. Visit ebbirth.com/events to find a list of upcoming online workshops.
Listening to this podcast is an Australian College of Midwives CPD Recognised Activity.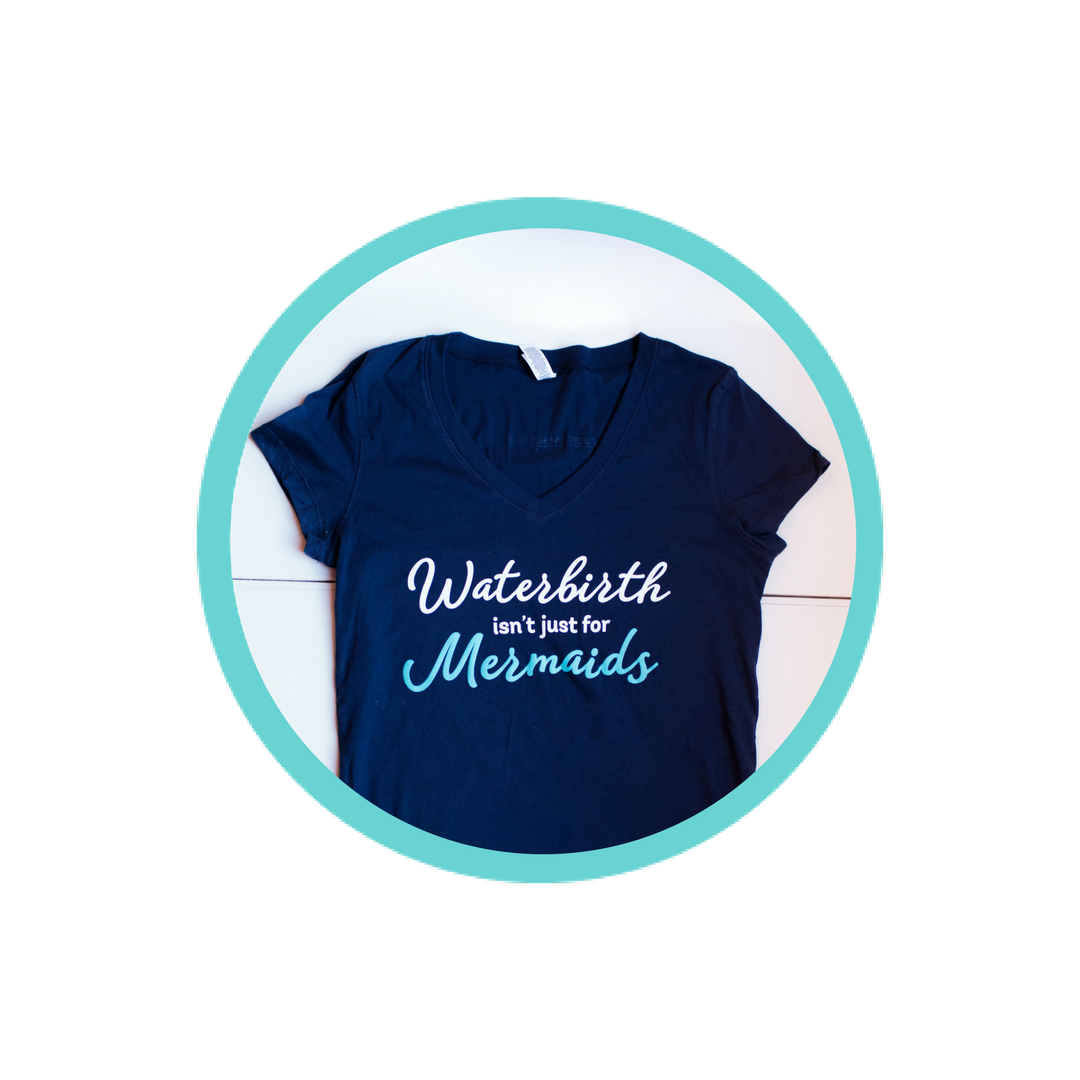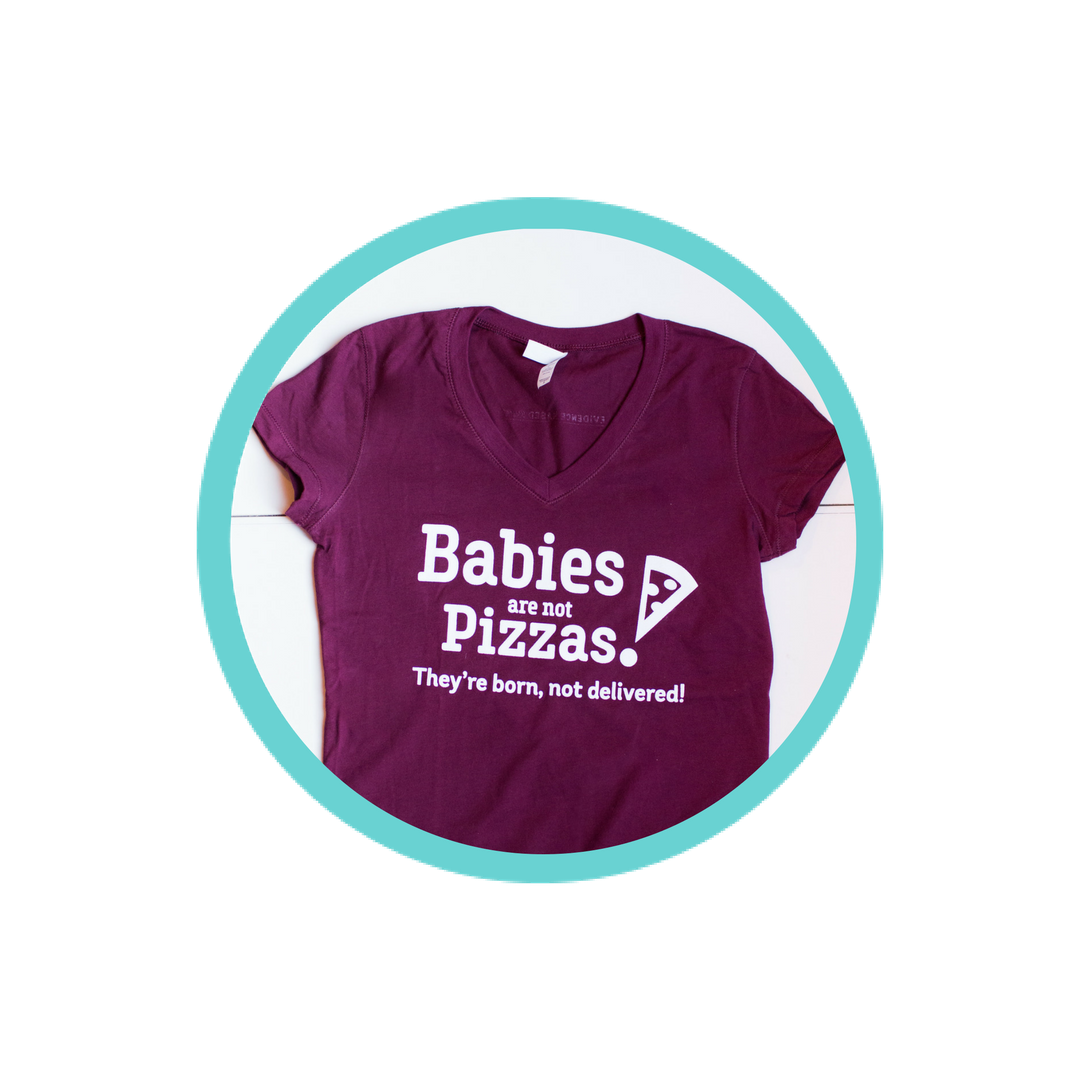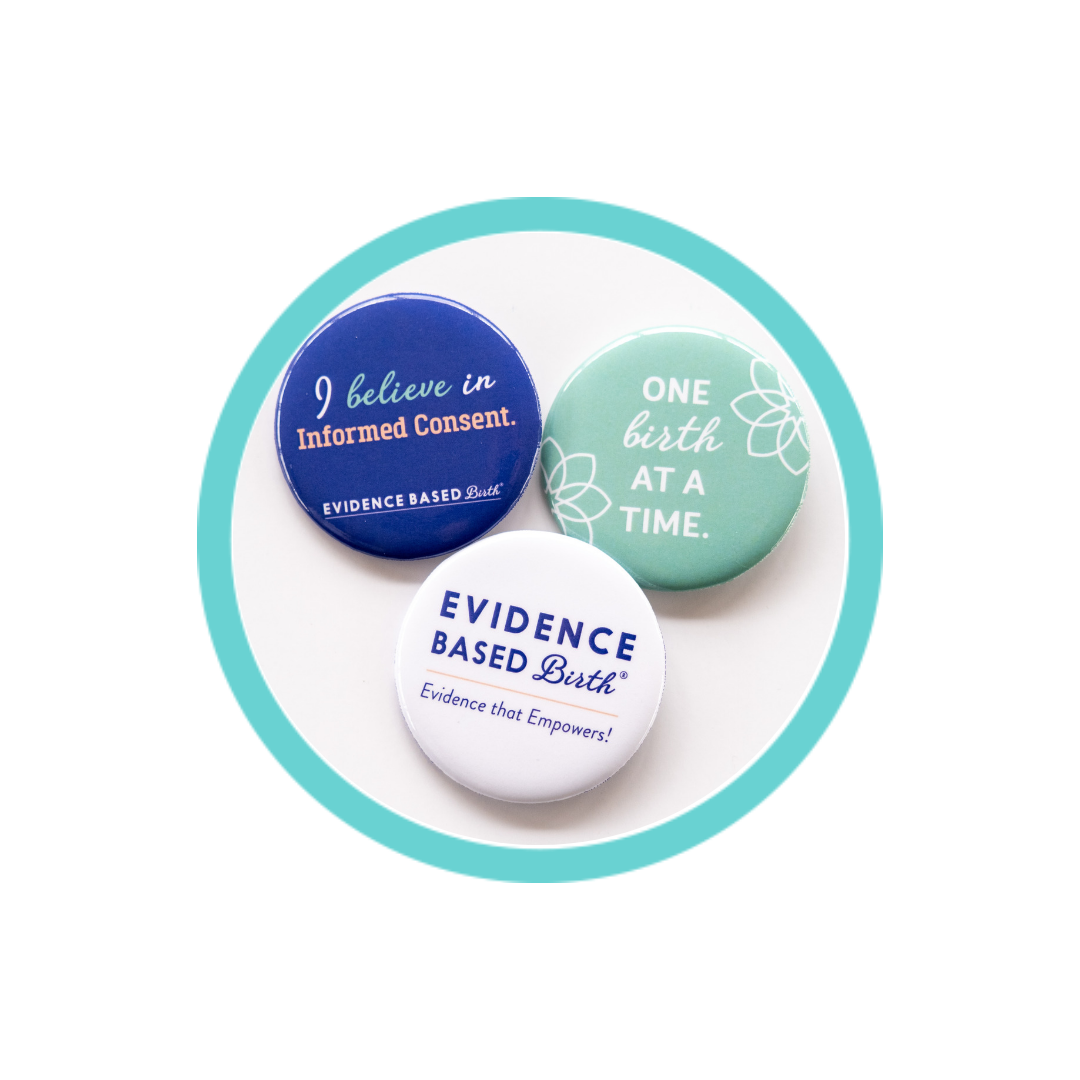 Stay empowered, read more :
Don't miss an episode! Subscribe to our podcast:  iTunes  |  Stitcher  |  Spotify On this episode of the EBB Podcast, I interview Jessica Diggs, certified professional midwife (CPM), doula mentor and co-founder of Centered about creating a sustainable career in birth...