In today's episode, we talk with Emily Helgerson, an EBB Childbirth Class Graduate about how taking the EBB Childbirth class helped her navigate transferring from a birth center to the hospital after experiencing premature rupture of membranes while being positive for Group B Strep.
Emily Helgerson holds a Bachelor of Arts in elementary education in Spanish, with a minor in Italian, from the University of Minnesota and a master's in second language teaching with a focus on immersion from McGill University. Emily taught Spanish immersion elementary school before deciding to stay home with baby Teddy, after he was born. Her and her partner, Brad, live in Minneapolis with their toddler and two cats. In 2023, it was announced that Emily will be the new Dean of Skovsøen, the Danish language village in Northern Minnesota.
Emily shares how the Evidence Based Birth Childbirth Class provided tools, resources and preparation that her and her partner were able to practice throughout pregnancy and remain empowered when they faced a hospital transfer. Emily talks about her Golden Ticket team, with her partner, doula (who is also her mom!) and the team of midwives between the birth center and the hospital.
We will also introduce a newer research topic regarding placenta size, placental measurement and its correlation to newborn health outcomes.
Content Warning: Group B Strep, Antibiotics for group B Strep, Heart decelerations, birth center transfer to hospital
Resources
Listen to the following podcasts:
Check out these pregnancy books
Transcript
Rebecca Dekker:
Hi everyone. On today's podcast, we're talking with Emily Helgerson, EBB childbirth class graduate, about giving birth while GBS positive, having a birth center transfer to the hospital and using her mother as her doula.
Welcome to the Evidence Based Birth® podcast. My name is Rebecca Dekker and I'm a nurse with my PhD. I'm the founder of Evidence-Based Birth. Join me each week as we work together to get evidence-based information into the hands of families and professionals around the world. As a reminder, this information is not medical advice. See ebbirth.com/disclaimer for more details.
Hi everyone, and welcome to today's episode of the Evidence Based Birth® podcast. My name is Rebecca Dekker, pronouns she/her and I'll be your host for today's episode. Today, I'm so excited to welcome a graduate of the EBB childbirth class. Before we get started with her story, I do want to let you know a content notice that we will be discussing Group B strep, antibiotics for Group B strep, heart decelerations and a birth center transfer to the hospital. If there are any other detailed content warnings, we'll post them in the description or show notes that go along with this episode.
And now I'm so excited to introduce our honored guest, Emily Helgerson. Emily Helgerson, pronouns she/her, is a graduate of the EBB childbirth class with EBB instructor Sharon Quinn. Emily has worked for Language Villages since 2005 as a counselor, credit teacher and facilitator, business manager, kitchen helper, lifeguard, and assistant Dean. Emily and her family lived in Denmark for 18 months, where she worked at both the [inaudible 00:01:40] and Copenhagen International Schools. Emily herself is the product of language immersion education since kindergarten and has taught language immersion in International Baccalaureate school since 2009. She holds a Bachelor of Arts in elementary education in Spanish, with a minor in Italian, from the University of Minnesota and a master's in second language teaching with a focus on immersion from McGill University. Emily taught Spanish immersion elementary school before deciding to stay home with baby Teddy, after he was born in the summer of 2021.
In 2023, it was announced that Emily will be the new Dean of Skovsøen, the Danish language village in Northern Minnesota. Emily and her partner, Brad, live in Minneapolis with their toddler, Teddy, and their two cats, Noodles and Wendell. And today she is here to share her unique birth story. Emily, welcome to the Evidence-Based Birth podcast.
Emily Helgerson:
Hi. Thank you. I'm so happy to be here.
Rebecca Dekker:
Can you tell us a little bit about how you found out about Evidence Based Birth® and the EBB childbirth class?
Emily Helgerson:
Yeah, so when I was… Actually even before I was pregnant, but mostly when I was pregnant, I was just so eager for information and so I listened to a lot of podcasts and I read a ton of books, and the Evidence Based Birth® podcast was one of my favorites. And I heard you talk about the birth class on here and I like the idea of an in-person class, but I was very COVID cautious and also it worked really well for us to be online, just for scheduling and things too, to make sure that we could both go to the class, because it was important for me, for my partner to go. So yeah, it worked out really well.
Rebecca Dekker:
And tell me a little bit more about your experience taking the class with your partner. So you took the fully online option?
Emily Helgerson:
Yes. Yeah, we were fully online, so we had readings to do and videos to watch, and then we would meet in-person, on Zoom. And yeah, Sharon was awesome and it was nice to have our little community and be able to talk things through, but then also be able to work at our own pace on all of the content. And it was super thorough, but I think having a weekly class, live, made it so we stayed on top. I think if we had tried to do a fully self-paced class, we might not have made it all through everything in time. So yeah, we really liked it.
Our favorite part, especially Brad's favorite part, was at the end, we put everything together. So Sharon did a stimulated birth where she started with; okay, you're starting to field contractions or whatever, and then went through the whole thing and talked partners through; okay, what are you going to do now to help support and are you offering water between every contraction and all of these different things. And it really helped when the time came. We felt really as prepared as you can be.
Rebecca Dekker:
It's funny to think that you can do a labor practice or rehearsal, virtually over Zoom, but we did figure it out and it sounds like it was helpful?
Emily Helgerson:
Yeah, it was. It was funny, because it was just us and; hey, everybody go to the bathroom now, and so we actually left. Everybody left their screen and went over to the bathroom and pretended to labor on the toilet for a little bit, and we actually did that in the birth. So yeah, it was fun and useful.
Rebecca Dekker:
And was there anything in particular that you found really useful or practical from the class, aside from the labor rehearsal, any skills or techniques that you learned, that you then were looking forward to using at the birth?
Emily Helgerson:
Yeah. A lot of the advocating for yourself and figuring out your own birth approach, and that was really important for us and being able to be on the same page too, because I wasn't always able to communicate what I wanted in the time, but Brad knew exactly what I wanted. So that was really helpful. And having a breadth of knowledge to be able to take all of our decisions as they came was really good. Yeah, and particularly all of the support for the partner was really good, because we actually were able to practice the acupressure points, then counter pressure and all of those things, which was good compared to we just read about it. It was nice to be able to have the practice.
Rebecca Dekker:
So it sounds like it brought you and your partner closer together, and got you both prepped, so that you had similar knowledge and skills. Like you said, he was almost able to read your mind later on when you were in labor.
Emily Helgerson:
Yes. Yeah, especially since I had read a lot. There was some new information for me about how labor typically goes and things, but it was really helpful to have exactly that shared foundation of knowledge.
Rebecca Dekker:
And tell us about how your mom became your doula, what led to that? Because that is really unique and incredible, and I'm thinking about that already for whenever my kids have kids.
Emily Helgerson:
Oh, do it, absolutely. I've heard about doulas and how important they are. And also my mom is very important to me and she actually is a registered nurse, so I really wanted her there. And I don't know, if it had been different times, if I would've had a doula and my mom, but with COVID, and they were changing expectations all the time about; you can have a one person or you can have a support person and a doula or what have you, so we thought that would be more likely that she would be able to come, if she was the official doula. She agreed when I asked her, and that was before she knew, but actually both of my sisters were also pregnant at the same time. It was a big surprise, but she really got a lot of use out of that training.
Rebecca Dekker:
And so she was also the doula then at your two sister's birth, as well?
Emily Helgerson:
Yeah. Mm-hmm.
Rebecca Dekker:
All in the same year?
Emily Helgerson:
Yes. So the two cousins, one was due four days before him and was born three days after, and the other one was three months later.
Rebecca Dekker:
That's incredible. What a cool thing that their grandma was also the doula at their birth. Yeah. Did she feel like, I know you probably can't speak for her, but did she feel like she learned a lot from the doula trainings? She was already a nurse, but did she feel equipped to support you all that year?
Emily Helgerson:
So I did talk to her a little bit about it and she said; she might have chosen a different program, she said, than the one she did, but the readings were really helpful and she read [inaudible 00:07:38] too, and The Birth Partner, which I also recommend, but having gone through that was really, really helpful, because it gave her a different perspective when she really advocated for trusting my body a lot, in a way that I'm not sure she would have without that training.
Rebecca Dekker:
That makes sense to have more of a doula perspective, rather than the more clinical nursing perspective alone.
Emily Helgerson:
And she did some massage and helped with; okay, let's walk or do some of those things as well.
Rebecca Dekker:
She could really do all the support features and it was your mom.
Emily Helgerson:
And it's your mom. Yeah.
Rebecca Dekker:
And I know not everybody has that kind of relationship where they want their mom at their birth, but it's so cool that you had that desire and both of you had it, and she went on and got additional training, so she could really support you. What kind of birth were you planning? You finished the EBB childbirth class, you're getting towards the end of the pregnancy. What were you thinking you were going to have at your birth?
Emily Helgerson:
From the beginning, I knew I wanted to try an unmedicated birth and just to have that life experience, and try to not have too many interventions and then the more I read reinforced that that was a good way to go and that's how I chose the birth center, which was really great in affirming of all of my choices. And my birth approach really was basically what the birth center would've done, and I just had to tell him a few extra things like; oh, ask Brad if he wants to cut the cord. If he doesn't want to ask Kathy, my mom, those sorts of things. But everything else was baked into the way the Birth Center was. In class, we talked about writing birth approaches and you can't plan birth, but it's good to have spent the time planning and make things clear. So I wrote one for if there was a hospital transfer and if we ended up with a C-section.
Rebecca Dekker:
You were planning a birth at a freestanding birth center, which is different than; some hospitals will call themselves birth centers, but just to be clear, we're talking about a freestanding birth center, not at a hospital, and I'm assuming there were midwives there that did the care?
Emily Helgerson:
Yeah, midwives and it's in an old beautiful Minnesota or Minneapolis house and it's really right across from a hospital, but it is freestanding. And it was really nice, I did my own swabs and my own weight and took my shoes off to go walk on the carpet and stuff. It was really a cozy, nice experience.
Rebecca Dekker:
So you had your prenatal care there as well?
Emily Helgerson:
Yeah. Mm-hmm.
Rebecca Dekker:
Okay. And then what kind of options do they have when you're giving birth, at the birth center there?
Emily Helgerson:
They have a lot of support, so they have a swing and they have a tub and they have a full sized bed and they have a couch and birthing stools and they have nitrous oxide. I think they have a TENS machine. I wasn't planning on using it, the scarves and just a lot of different supports.
Rebecca Dekker:
And a little kitchen that you could use?
Emily Helgerson:
Oh yeah. Yep. They had a kitchen and that was really nice too. And all of the more medically things, because they have to be ready for different circumstances, but they were all in cabinets, so it really looked like a bedroom that happened to have a big tub.
Rebecca Dekker:
And so were you excited to use the tub? Was that part of the birth center you were looking forward to?
Emily Helgerson:
Yes, I was really looking forward to the tub.
Rebecca Dekker:
Okay. So you were planning an unmedicated birth, with midwives at the birth center. So let's move on to your birth story with this. How did labor begin for you?
Emily Helgerson:
So even the night before, I feel like I knew something was coming, because I revised my birth approaches and printed them again and looked at the online virtual tour of the hospital and stuff. I don't know, and went to bed early. That night, I woke up and went to the bathroom, like I had been doing. I felt something, I was like; that could have been my water, but it wasn't very much. And I was like; I'll try to go back to sleep, because my plan was to labor at home as much as possible and to try and sleep and rest and all of that, call my mom and when I felt like I needed her and then go to the birth center when I really felt like I needed it, but I was GBS positive. And so then after a minute I was like; oh wait, I should probably call the midwives and just see.
So I got up and called and I was like; oh, okay, I think this really is my water, because there was more and they said, "Yep, you should come in and get antibiotics.". So then I went back in, sang happy birthday. It just came into my head, I don't know, I sang happy birthday to Brad to wake him up and he was confused, but; okay, let's get in the car. Grabbed all of our stuff. He had to look for his shoes, so it was very exciting. It was all dark, because it was almost four in the morning at that point and went through a red light, because this is the time to, you have your free pass and there was nobody around. Went to the back door of the birth center, so it was surreal, because we'd always had to go through the front and the midwife met us there and got me hooked up to the machines and checked the baby's heart and everything was good.
So they had to put the port in and then they did a hep-lock, so I could go home. You had to sit there and get the drugs for 15 minutes or so. And I was bummed about that, because I really wanted this very natural feel, but it was nice that they could cap it off and I could go home. And so we slept for three and a half hours or so, and then every four hours I had to go back.
Rebecca Dekker:
But that is so unique, because most people who are planning a hospital birth, if they're GBS positive and their water breaks, they have premature ruptured membranes before labor starts. They have to go straight to the hospital and stay there and receive the antibiotics every four hours. But you are saying you went in, they gave you the dose. How long did that take to get…
Emily Helgerson:
The first one was a double dose and I don't know how long we were there, maybe half an hour.
Rebecca Dekker:
They just capped off the IV and then you went home?
Emily Helgerson:
Mm-hmm. Yeah, so we went home and rested and then went back at 8:00, 8:30 for more antibiotics and to talk through things a little bit more. So at the time that my water broke, then I had this 24 hour timeline that started, because of the GBS, they wanted me to be at least in active labor by the 24-hour mark.
Rebecca Dekker:
So you didn't have to be delivered or have your baby within 24 hours. They just wanted you in labor progressing by 24 hours?
Emily Helgerson:
Yeah, to let you know that we're getting close, I think.
Rebecca Dekker:
Yeah.
Emily Helgerson:
So then we were talking about all of the different, and we had talked about that in birth class too, about different ways to get started. So that was good to not have to make all of those things through everything in the moment. I had a good sense of what I did want to try for sure and then what I would consider trying. So the castor oil is the one I was on the fence about, because it could help, but there's downsides to that too, but also I really wanted to be at the birth center, so it'd probably be worth it. I really hate throwing up, so I was a little hesitant. So we waited, but thought we would do it.
Yeah, I went home and instead of walking, I swept. But I think that was good, because it felt nice to have a clean house when we get home. Yeah, watched some happy videos and did some nipple stimulation with a breast pump. And Brad had me rest for a little bit too, because he's like; it's going to be time, so just rest. He saw me maybe moving around more than he thought was necessary, which was good I think. And we did some spinning babies. We went back for more antibiotics, thought harder about the castor oil, did some more of all the trying things at home and then really thought about taking the castor oil, but I called my mom and she was like; "I think your body can do it. Just wait a little bit more.". I was like, "Hey, but if we wait too long, then I might end up at the hospital.", with the castor oil in my system and that didn't sound fun.
So we went to the wildflower garden and walked there, which was really nice to be out in nature. And I touched all the benches and a good time trying to get started. I started feeling a little crampy, but it definitely wasn't anything consistent. And then we went in for the 4:30 antibiotics and that's when, when they put the… We did the non-stress test and I'd already gotten the IV hooked up. He had a heart deceleration, so his heart rate went down for two or three minutes and it was longer than it should have. They should have recovered, I guess, faster than that. The midwife was really great. She talked about how it could be that he's just being a little stinker and everything is fine, but also we need to be careful. And so they only have intermittent monitoring at the birth center, so we were going to do a hospital transfer. So I was very disappointed. Had to use the Doppler again before we left and that was reassuring, because she could see he's fine now, so it's not an emergency, but we're still going to take the precaution.
So we walked actually over to the hospital, since it wasn't emergent and Brad moved the car. And the whole time walking there I was crying and she was reassuring me that… And it was, everything was going to plan. That's why we chose this approach. We knew that it would be easy to transfer, but it still wasn't what I wanted. And of course you're nervous about the baby's health and things. When we got there, they put on the monitors and everything and the nurse was super nice, but she wrote her call number on the door. So they have a whiteboard on the door. And so it was like; RN number and then a five digit number. And I told Brad, I was like, "At the birth center, we know everybody's name and now the nurse is a number.".
I think I was just focusing on details so that I wouldn't worry too much about the baby, but everybody was lovely and I did also know their names. Oh, and on the way there, so the midwife I asked, I was like, "Oh, one thing I didn't check before when I was doing all of this preparation was, would my mom still be able to come at the hospital?". And she said she didn't want to promise anything. She didn't know. And then she had the hospital midwife, because they transferred me over. Usually the birth center midwife would stay, but it was a really busy day for births, so she had to go back to the first center. So she had the hospital midwife. She's like, "This is Rachel, she's your new midwife and she has good news for you.". And so she had her tell me that my mom could come, which was sweet, little transition.
Yeah, so I gave the birth preferences sheets and my mom was able to come, and I asked her to bring hand soap. This is a funny, silly detail, but I didn't like the hospital's soap smell. So that was nice. And I think anybody could do that.
Rebecca Dekker:
Yeah, that's a really interesting little tidbit. I hadn't thought about that. But yeah, I don't like the smell of the hospital soap or hand sanitizer either. So bringing your own seems like a good idea.
Emily Helgerson:
Yeah. It felt just a little bit more homelike, I guess, and I'm feeling sensitive and it felt good to have that. Yeah, and so we walked the halls and did some lunges and we brought the birthing bag with, because I'd heard enough birth stories to know that sometimes you go in for an appointment and end up delivering, but we didn't bring the snack bag and we had lots of snacks packed and everything. So Brad went home to get that and also pick up some dinner. Teddy was still having heart decelerations, with contractions, or I wasn't really contracting at the time. I don't know. I was, but I couldn't feel it I guess at the time.
Rebecca Dekker:
So you were having contractions on the monitor, but you weren't feeling pain or discomfort from contractions?
Emily Helgerson:
Right. Yes.
Rebecca Dekker:
Okay. So did they think, were you in labor at this point? Or not?
Emily Helgerson:
I don't know. That's a good question.
Rebecca Dekker:
But something was happening that they could see on the monitor. Did they have you on a wireless monitor, for the baby's heart rate as well? So that you could walk around?
Emily Helgerson:
Yeah. Yeah. So that was good. So I just had to carry it around with me. I could walk in the halls and they had told me; okay, by 9:00 PM, we're going to reassess and see what we're thinking. And it was a little bit after that, they were feeling okay and we had all these check-ins during the process about; okay, things still aren't great, but they're okay and we're managing and what do we want to do, kind of thing. Brad got back and we ate and I'm glad I ate a whole meal. We had Tibetan food. I thought I would want to eat during labor and that was one of the things I'd learned that seemed very low risk. And for me, as a person that likes to keep food in my system, I thought it would be really important, but I didn't feel like eating after that. So it was good that I got a full meal in, I think.
And then my mom actually encouraged us to try to nap, which I was like, "No, we got to keep going. We've got the timeline and everything.". But actually it was really good. We slept just for half an hour and I think relaxing my body maybe helped, because I woke up to; oh, okay, this is what contractions are. And so I stayed in bed until I did the horse lips and things and breathed through them until I felt like I needed to get up.
Rebecca Dekker:
And this was out… They hadn't given you any medication or anything to start the contractions or speed them up?
Emily Helgerson:
No, but I did ask when they checked me… So then they checked me, I guess that would've been around nine. I was one centimeter dilated and my face and good Bishop score and stuff, and I asked them to tweak my membranes and then this contraction started and they ramped up really fast from there. So whether it was the rest or what, I don't know or the…
Rebecca Dekker:
Naps can be really helpful. It's really a good idea of your mom to suggest that, because it sounds like, even just listening to you relive the story, that it was anxiety provoking for you; the transfer, the worry about your baby, the worry about your birth plans not being what you wanted and just feeling hypervigilant. It sounds like by laying down, falling asleep, it relaxed your body enough for the process to take over and then you woke up in labor.
Emily Helgerson:
Yeah. Yeah. I think so.
Rebecca Dekker:
It can be really helpful. It's a great tip for anybody listening who's having a baby soon, to know that naps can be good.
Emily Helgerson:
Yeah, for sure. Actually she read to us, it was very sweet. I think she read Brown Bear, Brown Bear and Good Night Moon, just cuddled up on the bed together. I was sweet. So there it was counter pressure and position changes and the antibiotics stayed on the four-hour thing. I waited to use the tub, because I liked having the idea of; I have more tools that I haven't used yet.
Rebecca Dekker:
Like it's a reward for when you get to a certain point too.
Emily Helgerson:
Yeah. But I did use the tub and I really liked that. For some reason, they didn't want me to be in there for more than an hour. I'm guessing it had to do with my membranes and the GBS, but I don't know. I tried to stay all over the surges and did meditation and things before labor, which I think really helped. And then, yeah, my mom and Brad were great and Brad kept giving me sips of water and just the physical touch. At one point I was starting to tense up more than I had and I felt like I was starting to lose it. My mom actually, she told me to open my eyes, she held eye contact with me and that really was powerful, and then figured something in my mind like; oh, I think I read if you smile, it can help, some oxytocin and stuff. So I did that and that was really helpful. So that's something I would recommend too, to people.
Yeah, and just vocalizing and it was hard to communicate what you want. I know there was a time, because I had my… They wrapped up my arm, but still, I couldn't be right under the water, so there was something with the faucet where it was, and I wanted them to use a sprayer, but they couldn't without moving me. And I could hear them talking about me and I was like; just do it. I don't know. They were taking good care of me, but it was interesting to be there, but also not. And I started feeling a little bit pushy I thought. And I was like; yes, this is what I've heard of. Is this a thing? When they told me not to and I didn't push, but we did get out of the tub and they checked me. It was like 1:45 and I was six centimeters.
I didn't want to be focused on numbers, because I knew that's not good, but I kind of also wanted to at least be a five. So I was fighting with myself about that, but we did go sit on the toilet and the nurse was really great, as well, to help. So my mom brought in the nurse and they just said; wait, wait. And had to wait for the midwife to come back. And somewhere in there, around that time, she said; baby isn't liking life right now. That had been happening, I guess, the decelerations and stuff, but I wasn't super aware.
Rebecca Dekker:
She said what? Baby isn't liking-
Emily Helgerson:
Liking life right now. Phrase that she definitely said, because Brad and I both remember it very clearly.
Rebecca Dekker:
Okay. Things not to say to someone in labor. Okay.
Emily Helgerson:
Yeah, she was great otherwise, but that one was like; oh.
Rebecca Dekker:
That was a weird one.
Emily Helgerson:
I don't know what else she could have said. But yeah, so she said that; baby isn't liking life right now and just made it clear we're okay, but we've got to get things going if we're going to stick to what you were planning, not that I was planning, but what I was hoping for. Because he was still bouncing back between contractions, but he just needed to make sure that he was getting the oxygen and everything between. If we went a lot longer, she would start getting worried I guess. Then we got to get the baby out and I also remember she said, "Do you want to meet your son?". And so I really reflected and was like; I wanted my body, for the birth canal to be the fastest and safest way for him to get out, of course. If we had to go C-section route, yes, but if I can make this happen fast, then that could actually even be faster, is my thought process.
Rebecca Dekker:
Then you would have to prep for surgery. Yeah.
Emily Helgerson:
Right, exactly. And I knew reading item A and stuff that dilation can happen fast, if your mind is in the right place and it just depends on a lot of factors. So I really did my mantras and like; open, out, down and a lot of visualizing. And so 2:30, I started pushing. That part went pretty fast. And I remember they said; many birthing people, at some point, think I can't do this and that often is a sign that you might be in transition. And I remember thinking; I will do this, I'm going to do this, unless they end up bringing me to surgery anyway, if they're going to bring me to surgery anyway, I don't want to do this anymore. Kind of funny thought process. But yeah, so I did. And so we started pushing and did some different positions for that. I liked being on my knees and backwards facing the head of the bed. It was folded up and that felt really good to me, but I guess it didn't work well for the baby.
So we tried hands and knees, and some different things and for the end of it anyway, I guess I was on my back with my knees out and they said it was a rower position, which didn't make sense to me. And I was supposed to relax my legs but keep them open. That part was a little bit confusing, but it worked I guess. And oh yeah, they had me feel his head, which did not feel like a head, but it was interesting. They asked if I wanted a mirror and I did, but it wasn't positioned right and I was like; well whatever. Just focus on the task at hand. It was helpful, she put fingers on instead to push towards that and that was helpful to me, and just super positive language, really encouraging, like; you got this, you got this. They were so encouraging that I thought it was going to be like; oh, this is a really fast one. There's going to be like three pushes and done. But not quite that fast.
But yeah, so it was such an interesting and intense time obviously, and I could feel, I was like; oh, this must be the ring of fire. But also kind of detached, from as far as I could feel it, at least I didn't feel like I needed to be worried about if I now going hopefully into having a second birth at some point. Like, yes, it hurts, but you don't really care, because you're focused on birthing. I don't know.
Rebecca Dekker:
Interesting.
Emily Helgerson:
Just if people are nervous. Oh, having my chin down to my chest was really helpful. I don't know. Brad helped remind me of that. So I had really wanted to breathe the baby down and labor down, and take my time and listen to my body and all of that. But with the time pressure and him not doing well, I tried to listen to myself a little bit, if what I thought they were coaching me to do didn't feel quite right, but mostly I just did the coached pushing. So I did end up getting a second degree tear. I feel like maybe it might've been worse if I hadn't prepared myself ahead of time, with stretches and stuff. I don't know if this is something you'd want to mention. I did do evening-primrose oil. That was something we'd learned about in the class and I thought the benefits outweighed any risks. I credit that also with my good Bishop score, at the beginning when we got there, but who knows what affected what.
Just feeling him come through the birth canal, it's just such a specific feeling and you could feel all the different parts. I was like; that's noses and fingers and elbows and things, like you can feel it in your body and such a… I don't know, it was amazing. And then he was here. They rubbed him really hard before putting him on my chest, but they put him right there and that was good. They did do some suction and he cried though really well and hard really soon, so that felt good. Just I knew he was strong, he's here.
And yeah, it was just beautiful. And I remember I wrote in my journal after, like; oh, and I just couldn't stop looking at him. And then I thought about it and I was like; I had my eyes closed pretty much. I did look at him and then my eyes, I think from pushing, were just really sore. But I felt like I was looking at him, I was just holding him and it was just so beautiful. And yeah, cute little baby. Brad said, at some point, he said he looked like a little… He was so small, but with such little precise movements, he seemed like an animatronic doll or something.
Rebecca Dekker:
So it almost doesn't seem quite real. You're like; how can this little baby be here? I still can't get over sometimes, when you have a loved one have a baby, even you're like, it's actually here. There's a real live baby in front of us. It's moving and looking at us.
Emily Helgerson:
Yeah, it was just a bump for so long. And we loved the bump, but wow, that's a real tiny person. So we did half an hour, maybe 40 minutes of skin to skin, which was great. And we tried… He did latch for breastfeeding, which was good, before they took him. They asked if they could bring him to the warmer and I said yes. And Brad went with them and the warmer was in the room, so I could still see them, which was really nice. I didn't realize though, that they would put the hospital tags, there's like these big plastic bracelets on them and big tags that they scan and stuff, which is a good safety measure. But I might have asked if they… They were still in the room with us, so you couldn't get mixed up with another baby yet, so I would've maybe asked if we could wait for that.
But yeah, it was very, very sweet and they gave him back and took a while for somebody to come stitch me up. It was unpleasant. Birthing the placenta seemed really fine. I was aware of it happening, but it was just like; oh, and this soft and squishy and not a big deal. My placenta was small and the cord was off center, not all the way to the edge, which can happen sometimes. And the cord was short, so we don't know if some combination of that had to do with the stress he was dealing with. And the midwife gave me… I really wanted to see it. I didn't save it or anything, so she gave a really detailed tour showing me the placenta, which was really cool. He was six pounds even when he was born, so pretty small. I wasn't expecting that. I actually gained more weight than you're supposed to during the pregnancy and nobody could explain why; why the placenta was small, why he was small. So that caused, I think, anxiety later. But he was fine and he did have low blood glucose, so getting up to the room, I got up and was helping pack things up and I even would've walked, I think, to the recovery room, except that they told me I wouldn't be able to hold him unless I sat in the chair.
But yeah, I think the experience was really different being at the hospital as far as people coming in the room all the time and my med schedule, and when they did my vitals checks, and when they checked Teddy for different things were all off. I was like; you come in every four hours for this and every… I don't know, it just didn't line up, so we were always coming in. And then he had low blood glucose, so they gave him a gel and then they said that we could supplement with formula or donor milk, and I said definitely donor milk. But I felt like I needed more time to really go through… I had been prepared to advocate and to do the brain and everything during labor, but I didn't really… I don't know, I guess maybe also the emotional piece of my baby needs something, of course I'll do it, because the doctors are saying, but I didn't realize it was also going to be milk too. It wasn't colostrum, so it seemed like the volume was really big. So that, I don't know. I think was fine, but-
Rebecca Dekker:
It's complicated with blood sugar issues and the lack of clarity. It's on a spectrum, in terms of whether or not low blood sugar is harmful, depends on where it is and what the situation is. And it also sounds like, you were definitely prepared to advocate for yourself during labor and you got basically everything you wanted. But after birth, when you're exhausted and bewildered, in a way, from all of a sudden being a parent, it can be a little bit harder. I do want to say there's a really good podcast, episode 262, that was with two parents. Another mom also named Emily, talking about advocating for their baby who had newborn jaundice. So any parents who are listening might want to go back and listen to that where we talk more about how to advocate for your baby when you're in the hospital if they need medical attention, because it can get stressful.
For many parents, it's their first time in the hospital and like you said, you're prepared to speak up for yourself, but speaking up for your baby, you can feel a little bit more uncertain. And if you're okay with me explaining a little bit about the small placenta issue, is that okay?
Emily Helgerson:
I would love to hear it. Yeah.
Rebecca Dekker:
So that was actually something that came up a month ago, in our EBB pro membership, we have a forum called, 'Ask the Research Team', where people ask questions. Lisa Taylor, one of our members, and she runs a podcast called Birth Matters, posts a question about how there is a campaign run by parents, trying to convince obstetricians to make it standard of care to measure the placenta in pregnancy, to prevent stillbirth. So it had come to the attention of one of her clients, who had a very small placenta. And so what I ended up doing is doing a quick review and I found that in the past there's been a lot of attention, when you do ultrasounds for measuring the baby, but not as much attention placed on measuring the placenta. And there actually has been a lot of research showing correlation between an abnormal placental size and either newborn health outcomes that are worse or stillbirth. There hasn't been any research showing that an intervention to identify the small placenta and then doing something about it has improved outcomes.
We need more research, basically, on whether you do additional nutrition counseling or blood pressure monitoring or more frequent ultrasounds or non-stress tests and that sort of thing. It's still a newer area, if that makes sense. Like correlation doesn't equal causation, but it does make theoretical sense that if there was a placental issue, that could affect the growth of the baby or maybe your baby's ability to tolerate labor at the very end of pregnancy. Like I said, there's no research on showing that, certainly, we need to be identifying and treating people with small or very large placenta, but it's something that I think we'll keep an eye on in the future to see what research comes out.
If it helps, I will say my first baby had a small placenta and weighed, was in the six pound range as well. My next two babies both had normal size placentas and they were both nine pounds, two ounces when they were born. So I do think that there can be correlation between the size of the placenta and the size of the baby. And the research does show that abnormal placental growth can affect the baby's growth. I don't know if there was necessarily anything abnormal with my baby or their placenta, but who knows? At the time there wasn't research on it and I don't know if there's enough at this point. And obviously that was just like what we call an N of one, just one anecdote. But I think it's interesting and I definitely want to keep my eye on that research.
Emily Helgerson:
Yeah, I remember I asked the midwife later too, and then also at follow-up appointment, said that it could have been just an accident of implantation that caused that. I also had a… The placenta was in the front. Yeah, it was all good and he did great. We had to do the triple feeding, because of the supplementation, so we were giving… So attaching him to the breast, giving him bottle and I pumped. And so that was a lot in the first few weeks. We did that for four weeks, I think. No, it was probably like two, two and a half weeks, but it felt like forever, because yeah, it's a lot. There's a lot that goes on.
Yeah, postpartum was really… I had a lot of support, which I think is a really important and wonderful, and it was still really, really hard. So I feel for anybody that doesn't have as much support, because my family was able to help and Brad was great and healthy baby and everything. So I do think I had some anxiety that maybe could have been diagnosed. It was not terrible, but also it was maybe excessive. So that was a bummer. But other than that, I had a good experience postpartum.
Rebecca Dekker:
And did you then continue to get postpartum care, through the birth center after you were discharged?
Emily Helgerson:
Yeah, it was really nice. I was able to… So I did a two-week appointment with the hospital midwives, because they like to do a two-week one. And then I did, I think it ended up being more like eight weeks, but follow up at the birth center with my original midwife. So I was able to talk things through with both of them, which I think was really helpful for my processing and as well as just having more care, because we know that's a lack in our system.
Rebecca Dekker:
It sounds though, although I know the transfer is stress inducing, you were prepared for it. You had a birth plan in case you were transferred, that you'd made in the class. For the most part, it sounds like they were supportive of your wishes to try and keep interventions to a minimum. Does that sound like a correct assessment?
Emily Helgerson:
Yep. They were really great. They knew my preferences and I don't know how much my mom and Brad had to advocate, but I don't think so. I think they were really on… They were really good about asking before doing anything. They did a really nice job. When we went to some of the antibiotic appointments, we drove past the hospital and I was like; okay, we could end up there. I was trying to always keep an open mind, because I knew you can't plan anything. But yeah, I felt really respected the whole time and that really helped everything too.
Rebecca Dekker:
Do you have any advice for people listening, who are planning on entering birth or parenthood soon?
Emily Helgerson:
Yes, definitely do a birth class. Visualizations and meditation really helped me. Make sure everybody stays hydrated, not just yourself. I include this for Brad. He always was giving me water or Bodyarmor and then he would sip some himself. The nurse, at the end, after I had delivered and had rested a little bit, she said; okay, it's time to go. We have to go to the bathroom. Oh, yeah they time when you have to go to the bathroom, so then that was also in the schedule and coming in all the time. Anyway. But she said; we're going to go to the bathroom, you might not actually pee, because you did pee some on the table, on the Chuxs pad or whatever. And I was like; I've got to go. And she's like; okay. And I overflowed their little bucket, they keep track, I guess.
So yeah, Brad takes that as a badge of honor, but my mom didn't drink enough water and she was really focused on me. So that's something I would tell anybody that's coming, to make sure that everybody's taking care of themselves as well as the birthing person. I forgot to use my essential oils that I brought, but actually my sister, I had given her some lavender from my garden and she said that was really helpful. Yeah, there's lots of books that I recommend, The Birth Partner for sure, and then some that have been recommended a million times. The Mayo Clinic Guide I thought was really helpful. And then if you don't want to read and then they have one…
This is something I didn't know, they have one also for your baby's first years, which I wish I'd gotten that before, because I knew a lot of people say I prepared so much for the birth but not really for having a baby. And so I had read and listened to a lot about parenthood, but I didn't really get a lot about the first couple weeks of baby's life. I knew about more about tantrums than I did about feeding schedules. So this one is really good. And then if you are somebody that doesn't like to read a million books, this is one that was kind of fun. The Pregnancy Day-by-Day ended up with a lot of the same information as a lot of the bigger books… Not bigger, differently organized books, but it's just one page a day. And so it's a lot of pictures and you just get little morsels of information at a time and then you can see like; oh my gosh, there's not that much of the book left, when you're reading page a day. And then I really liked doing prenatal yoga and I did the Blooma's DVD, because I wasn't going in person. She's local, but she also does the Spinning Babies, which we also found useful. So yeah, that was really good.
Rebecca Dekker:
Sounds like you had a lot of resources. And speaking of Day-by-Day, I know my friend Jen McLellan at Plus Size Birth or plusmommy.com has a new week-by-week, educational email series. You can sign up for, for free, which I'm not pregnant, but I signed up for anyways, because I just wanted to do it and I just finished going through the whole 40 weeks and it was really helpful. So love those kinds of resources. And Emily, you recently opened an Instagram account called Common Ground Parenting. Can you share with our listeners why you created this and how they can connect with you?
Emily Helgerson:
Yeah, so I feel like there's so much information about pregnancy and obviously you are a big part of that, but the information about parenthood is so nuanced and that people have such different perspectives on so many issues. And I found it hard to weigh through what was valuable, what was real, what was based on more than opinion. And if there's two camps about something, I didn't even know that there was an alternative to basically the sleep training camp of things for sleep, for example.
But then I found out; oh, there's two of different ideas and they're very different and they're very strong opinions. What is the truth? What actually is worthwhile there? What can you do and feel good about, kind of thing. And so I said common ground, because there's these two camps, but the common ground is everybody wants a healthy, happy baby and a good bond and everything. So when should you listen to who and how can you trust yourself as well as a parent? And I haven't made any posts yet, but I think it's really important and something that could be really useful for people on many different topics.
Rebecca Dekker:
Yeah, and the concept in general is just so important that we can all find what we have in common, and sometimes it doesn't have to be either or. White culture in particular is very binary focused and good or evil, whatever. There's two sides and only one side is right, my side. But like you said, you can pull different things from different strategies to come up with your own unique path to parenting. So that's really cool that, as you're parenting, hopefully you'll be helping other parents and I know you have really exciting ventures this summer with the language camps and we just really thank you, Emily, for coming on this show and sharing your story about premature rupture membranes, Group B strep, birth center transfer. None of that is easy and you made it through and I think it's really inspiring that you were able to navigate all those challenges with grace and we're thankful that you shared your story with us.
Emily Helgerson:
Yeah, thank you. It was an amazing experience and yeah, just so happy and proud to be a mom.
Rebecca Dekker:
Thank you everyone for joining us today, as we talked with Emily about giving birth with PROM and GBS, and having a birth center transfer and also using her mom as a doula. Hopefully we'll see more grandmas and aunts and those kind of people also taking on that role, which is really a traditional part of birth going back as far as we know. Thanks again for listening and we'll see you next week. Bye.
This podcast episode was brought to you by the Evidence Based Birth® childbirth class. This is Rebecca speaking. When I walked into the hospital to have my first baby, I had no idea what I was getting myself into. Since then, I've met countless parents who felt that they too were unprepared for the birth process and navigating the healthcare system. The next time I had a baby, I learned that in order to have the most empowering birth possible, I needed to learn the evidence on childbirth practices. We are now offering the Evidence Based Birth® childbirth class totally online. In your class, you will work with an instructor, who will skillfully mentor you and your partner in evidence-based care, comfort measures and advocacy, so that you can both embrace your birth and parenting experiences with courage and confidence. Get empowered with an interactive, online childbirth class, you and your partner will love. Visit evidencebasedbirth.com/childbirthclass to find your class now.
Listening to this podcast is an Australian College of Midwives CPD Recognised Activity.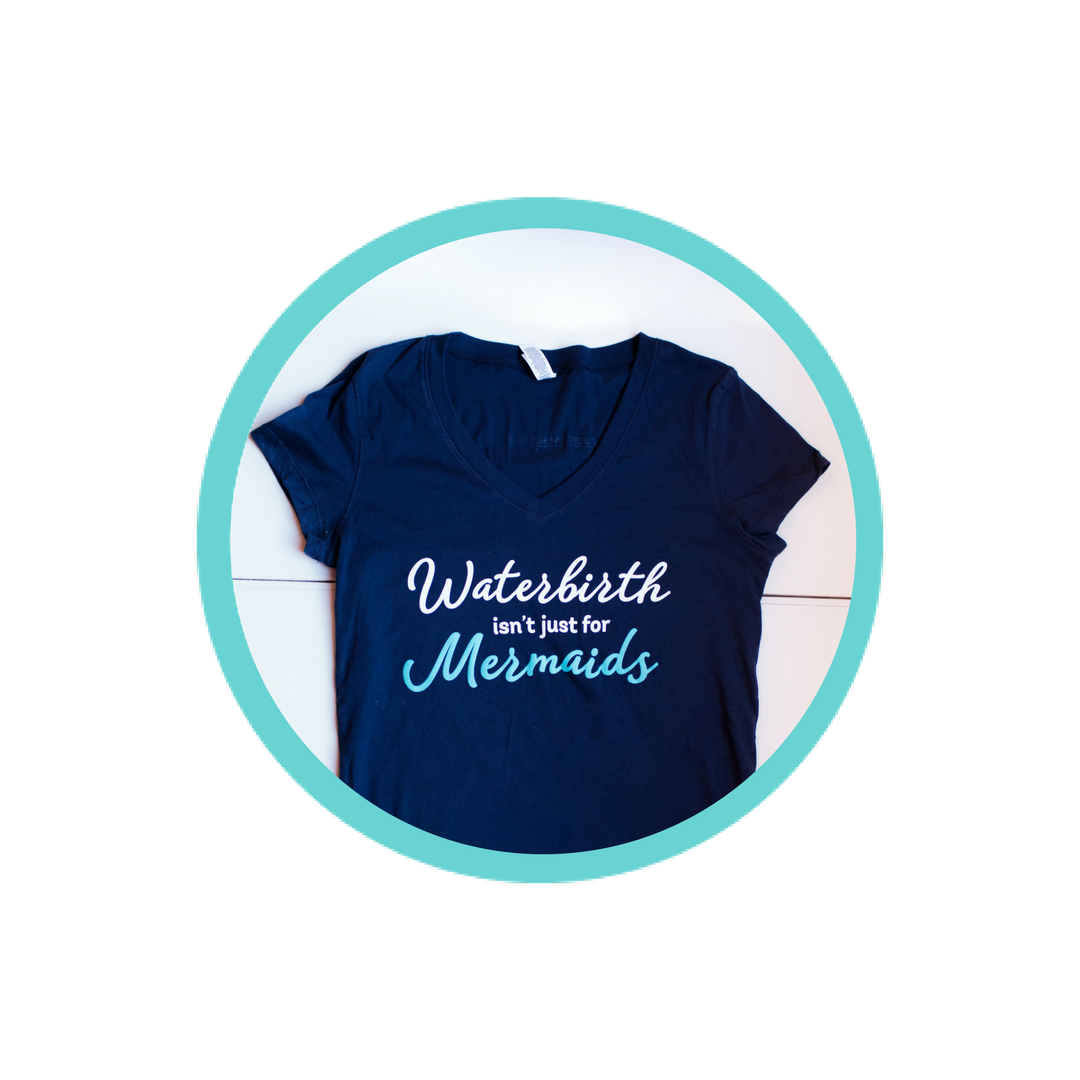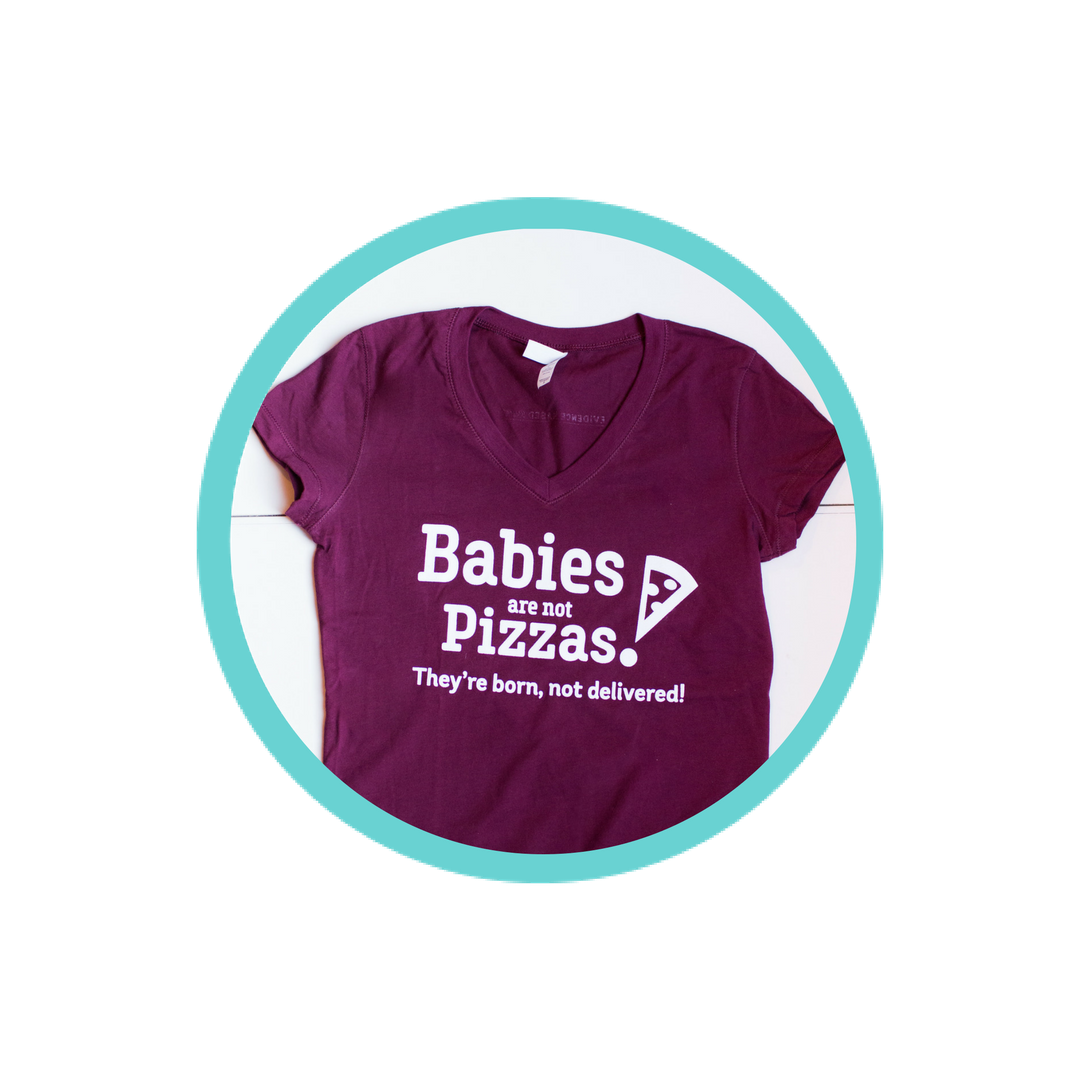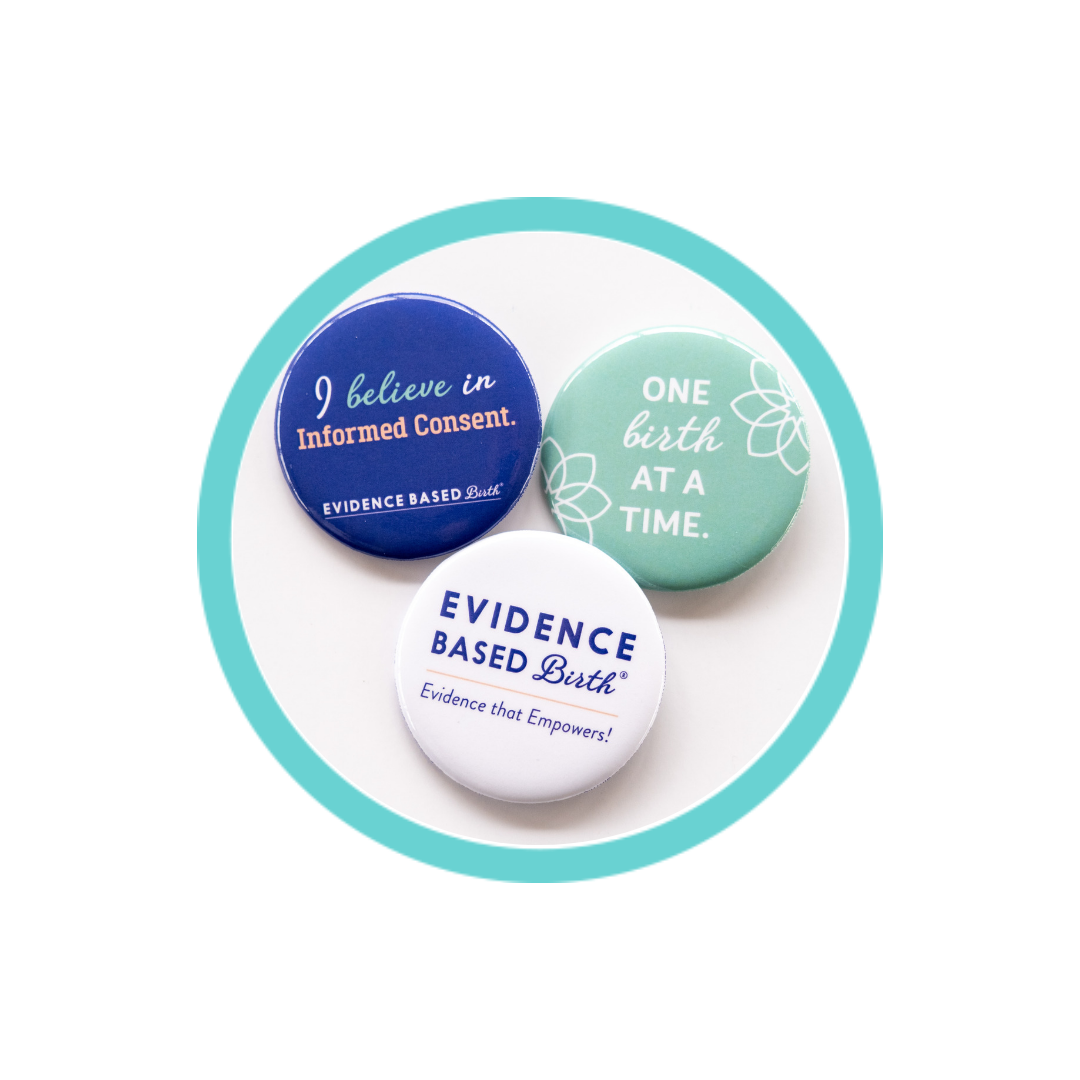 Stay empowered, read more :
Don't miss an episode! Subscribe to our podcast:  iTunes  |  Stitcher  |  Spotify In this episode, I'm joined by Hollis Wakefield, also known as The NICU Doula. Join us as we delve into a crucial topic: how to help NICU families find empowerment and healing during...