On this episode the EBB Podcast, we talk with Brandi Jordan, the founder of The Cradle Company and the Dear Doula podcast, all about supporting infant mental health using a whole family approach.
Brandi is a board-certified lactation consultant, pediatric sleep specialist, newborn care specialist, and a postpartum doula. Brandi's work as a consultant, parenting group leader and in-home practitioner have led her to develop a unique philosophy of gentle parenting techniques that are pragmatic, practical, and a healthy approach for the whole family. In 2018, Brandi founded the National Association of Birth Workers of Color and currently hosts the Dear Doula podcast.
She holds a Bachelor of Arts in Child Development and a Master of Social Work from the University of Southern California where she's also an adjunct faculty lecturing in infant mental health and culturally competent mental healthcare.
Brandi talks with us about how to find our unique skills and assets to bringing our whole selves into birth work. Once you know what sets you apart, you can connect with the right clients for you to make this work more sustainable. Brandi believes that whatever you think might be your deficit in this work – is actually your assets – it is exactly the type of support certain clients will need. Additionally, she discusses the growing field of infant mental health and how we can support families across the spectrum of development and bring a more holistic and comprehensive approach, a whole family approach, to caring for infants in the prenatal and postpartum periods.
Resources
Follow Brandi's work:
Listen to the following EBB Episodes:
Transcript
Rebecca Dekker:
Hi, everyone. On today's podcast, we're going to talk with Brandi Jordan, the founder of The Cradle Company and the Dear Doula podcast all about infant mental health using a whole family approach.
Welcome to the Evidence Based Birth® podcast. My name is Rebecca Dekker and I'm a nurse with my PhD. I'm the founder of Evidence Based Birth®. Join me each week as we work together to get evidence based information into the hands of families and professionals around the world. As a reminder, this information is not medical advice. See evbirth.com/disclaimer for more details.
Hi, everyone. My name is Rebecca Dekker. Pronouns she, her and I'll be your host for today's episode. If there are any detailed content or trigger warnings that go with this episode, we'll post them in the description or show notes. And now I'd like to introduce our honored guest. Today, I'm so excited to welcome Brandi Jordan.
Brandi pronouns she/her is a board certified lactation consultant, pediatric sleep specialist, newborn care specialist, and a postpartum doula. She holds a Bachelor of Arts in Child Development and a master's of social work from the University of Southern California where she's also adjunct faculty lecturing in the area of infant mental health and culturally competent mental healthcare.
In 2009, Brandi opened the Cradle Company, a pregnancy and postpartum resource center. Brandi's work as a consultant, parenting group leader and in-home practitioner have led her to develop a unique philosophy of gentle parenting techniques that are pragmatic, practical, and healthy approach for the whole family. In 2018, Brandi founded the National Association of Birth Workers of Color.
She coaches providers in the birth and baby world to create intellectual property using their unique skillsets through her business membership for birth workers, the premier membership, as well as her parent coaching certification program. Brandi splits her time between Southern France and the United States. I am so excited that Brandi is here to talk with us. Welcome Brandi, to the Evidence Based Birth® podcast.
Brandi Jordan:
Thank you so much for having me, Dr. Decker.
Rebecca Dekker:
Yeah. We're so thrilled to have you. And I know you just got back from your journeys in France and you're here with us now on the Evidence Based Birth® podcast. And you have such an amazing career. Can you share us a little bit about your background and what brought you to birth work and newborn care?
Brandi Jordan:
I mean, this is a good story. I'll make it short. So I guess, this would be 1999, 98. I was home from my first year of college. I'm originally from Houston, and so I was in Houston. I was, I would guess at that equivalent time I would've been NPR, but I was listening to Talk Radio. And they were talking about this old-timey career called midwifery that was making a comeback, which obviously had never left.
We've always had midwives. But I was listening to this and it was fascinating. They were talking about natural birth and women having choices and I was like, "What is this thing?" Now mind you, I was probably 19 years old at the time and I cold called a birth center in Houston. And for whatever reason, they were crazy enough to let a 19-year old come and train with them.
And my first birth with them as a birth assistant was a 10 pound baby born in the water. And I was forever changed. And this is amazing, and I knew everything about this. But I was also 19 and had this idea, "Okay, this is great, but who's going to hire a 19-year-old, a childless 19-year-old?"
And so I ended up moving to California to complete my studies and I moved next door to the Hollywood Birthing Center by chance on accident. And they were like, "You want to be a doula." And I was like, "Oh, what's that?" Because back then we weren't called doulas, we were called Monitrice and was more clinical. You were more like a birth assistant. And it's like, "Yeah, you want to be a doula."
And so I took a doula training and basically the rest is history. I was just doing it for fun and eventually my mom was like, "You seem like you do this all the time. Maybe you should charge people. You're working all the time." Because I was told that I couldn't make money from it and it couldn't be a career. It just had to be a hobby and a labor of love. And 20 plus years later, I have proven that not to be true.
Rebecca Dekker:
So you've been doing this work for more than 20 years now?
Brandi Jordan:
Yeah, more than 20 years.
Rebecca Dekker:
Yeah. That's incredible. And I love it when I meet young people who are interested in birth work and I try to always plug it as a career. You could actually do this for a living and you don't have to have children yourself. You…
Brandi Jordan:
Exactly.
Rebecca Dekker:
Started. Yeah.
Brandi Jordan:
I started, I didn't… I had my first eight years after being in the profession, it was the best internship to parenthood I could imagine. But I always, when I'm working with the writers as well, I tell them, "Whatever you think is a deficit in this work, being too young, being too old, being childless, having too many kids, it's going to be a positive for one of your clients who needs that kind of support."
And so I always tell them, "Whether you don't have kids or you do have kids, you're 19 or you're 72, there is a place for you in this field and there are families that will be supported and feel comforted by your background, whatever it might be."
Rebecca Dekker:
Yeah, you bring you to the room.
Brandi Jordan:
Exactly.
Rebecca Dekker:
Yeah. How did you end up with a special emphasis in newborn care and postpartum care?
Brandi Jordan:
So my bachelor degree's in child development. And I always knew that I wanted to work with young children, but I didn't really have a space for it. One of the cool things, I grew up in Texas. And in high school if you knew you wanted to work in health field, you basically, your junior year did anatomy and physiology, took medical coding, did all this didactic work. And then your senior year you basically did intern rounds in the hospital.
I quickly learned I didn't want to be doing electrocardiograms, I didn't want to work in pulmonary care, but I loved being in the NICU, I loved being in postpartum, but I was kind of unsure. I thought I wanted to maybe be a pediatrician or a doctor. And being in the hospital, I kind of learned that like, "Oh, I don't so much love working around sick people, so maybe I shouldn't be a doctor."
I loved the baby aspect, and so I just always had a knack for it. I was a nanny in college and my clients had babies and I had taken this doula training and they were like, "Oh wow, you're great with a baby. You can do X, Y, and Z." And so they started referring me to their other friends who had newborns. And so I kind of literally fell into it. But I was the kid who at nine was babysitting my little sister, so I think I just always had a lifetime of working with infants.
Rebecca Dekker:
It was normalized with you being around babies and little kids.
Brandi Jordan:
Always. Yeah. I just had.
Rebecca Dekker:
Yeah.
Brandi Jordan:
And it was expectation, I think. Things were different 40 years ago or 30 years ago. There was more responsibility. My mom could go to the grocery store and leave the nine-year old with an infant, which of course today would not be okay. But I was fine and I felt confident taking care of them even at that young age. And so I think that just created a sense of security and safety for myself in working with newborns. And I think babies feel that as well.
Rebecca Dekker:
And when you were working with birthing clients, how did you make connections between what you'd learned in school about infant health and child development and what you were seeing after birth? Were you noticing that parents need more help than they're typically provided in our country?
Brandi Jordan:
Yeah. So I started doing births, I was still getting my bachelor's degree in child development and I was doing births. I was initially trained as a birth doula and then later did training as a postpartum doula. I was seeing that, yes, it was very helpful what was happening in the hospital. That support, me being with them in the home prior to going to the hospital was very supportive.
But then after that, I would call the birth high, would wear off after those first two or three days and I would come back, do that two week follow-up and talk about the birth and all those things. A lot of families were struggling. And I would say that at that time I honestly didn't have the skillset to be able to support that. And that's actually what led me to go back to school and get my master's in social work.
Because I saw that there were so many things that are happening emotionally, socially, happening with families that I didn't have the ability to really take care of. I could refer them to people, but I wanted to have a better understanding and ability to support people who were dealing with postpartum mood disorders, who were dealing with strains on interpersonal relationships, either with in-laws or with spouses because of this change to their family.
And they were being sent home from the hospital without a lot of forewarning about how it might change their relationships or the resource and support to be able to reach out to people when they were experiencing those issues.
Rebecca Dekker:
Yeah. And I know, I don't know about you, but I had a similar background in that I was always around babies and children and helping care for kids and I loved it. Parenting wasn't a huge shock for me, but I can imagine that a lot of your clients did not have that kind of benefit of experience. And did parents struggle because they weren't sure how to take care of a newborn? Did you see that at all?
Brandi Jordan:
For sure. I would say probably even 50% of my clients had never even held a baby.
Rebecca Dekker:
Yeah.
Brandi Jordan:
Before they had their own. And that was shocking to me because I grew up, I had cousins, I had a little sister. There was just a sense of that village community care that I think that has over decades gotten lost in the United States.
You had that communal village even though it was just your immediate family when there were children being born. I think I kind of grew up that obviously being from the South, being black American, there was that sense of everyone is everyone's kid kind of. And so…
Rebecca Dekker:
Right.
Brandi Jordan:
I felt like I thought everyone had that. And so when I started to have clients who didn't have the basic understanding of how to hold a baby, how to change a diaper, what was okay for them to eat. I remember I had this lovely family, these were very high performing people. I think she was the VP of her company and all the things.
I remember her calling me, asking me if she could give the baby grape juice, her four-day-old baby. And I was like, "No, you cannot do that." And I was like, you know what? I underestimated where people were showing up in the process. I just assumed that people had had that exposure being around infants. And so a lot of my clients were definitely struggling with just lack of basic information about what happens in those first weeks and months postpartum.
Rebecca Dekker:
Yeah. And then there's the physical care of an infant. And then I know you teach at the University of Southern California on the topic of infant mental health. So for our listeners who are not familiar with what that means, can you share a little bit more about what is infant mental health and how does that relate to everything we're talking about?
Brandi Jordan:
Well, I would say this is actually in the past 10 years become much more of a topic. When I actually got my child development degree, we weren't really talking about infant mental health back then. Even though I had a bachelor's in child development, we were really talking about behavior modification and developmental ages and stages and milestones.
That was the focus. By the time I went to get my master's in social workers back, I graduated in 2007, there was a lot more conversation about those early days, whether it's in utero or postpartum, how so many of what's happening in their nurture experience with attachment caregivers and what's happening during pregnancy stressors, et cetera, is affecting long-term child development when it comes to socio-emotional skills.
So for example, incidents of ADHD or trauma and things like that that were being very affected by what was happening even when baby was still in utero. And so we started doing more research related to how stressors are for the mom or the couple affect temperament in postpartum.
How it affected if you have a parent who is dealing with a mental illness, how that affects your ability to create attachments with other people. And I feel like in the past 10 years there's been a lot more talk about that, but really talking about how those early experiences affect not only just childhood development but long-term interpersonal relationships.
Rebecca Dekker:
I can imagine that might make some parents anxious to think, "Well, if I'm stressed out during pregnancy, my child will be adversely affected." How do you balance the research showing that at the population level we have these trends to actual parents who are worried about something they might experience affecting their baby later in life?
Brandi Jordan:
I always want to tell people it's, you got to think about the quantity. And so I've had the pleasure of being a doula for 20 years. So I'm literally involved with one of the most beautiful experience known, that you can experience I think in this lifetime, watching people bring children into the world. On the flip side, I've also been a social worker and have seen some of the most traumatic things happen to children and families.
And I tell people that because even those children who have literally experienced things that are unimaginable to any of us also come out to be happy, loving, adjusted adults when they have those, the support system. So when you're talking about "I'm stressed because of work," that's not the level of exposure to stress that we're talking about that has such long-term effects.
Obviously this is happening to you every single day and you have elevated cortisol every single day, then that's a different story. But I really think people need to think about the scale that we're talking about. It's ongoing, prolonged either stressors or trauma or that flight or fear response being stuck in that all the time. That's what we're talking about. We're not talking about the day-to-day stressors that most people deal with, which are usually balanced by things that make you happy.
You probably watch Netflix on a Friday night and laugh and you probably maybe hug your spouse and maybe you're having sex and building oxytocin. The balance is what people need to be thinking about. And most people are balanced enough where their child is not going to have a long-term effect if they are stressed out because of just normal things that happen in life.
Rebecca Dekker:
Okay. That makes sense and makes me think of, yeah, people might be too harsh on themselves sometimes about…
Brandi Jordan:
Yes, for sure.
Rebecca Dekker:
What. Yeah. But you're right. If you put it in perspective, there are, you're talking about hugely traumatic or persistently stressful throughout the course of a period of time.
Brandi Jordan:
Exactly.
Rebecca Dekker:
Okay.
Brandi Jordan:
But even for people, because there are people that might be listening to this who have dealt with that during their pregnancy. Now, we have people who are dealing with domestic violence during pregnancy, that are experiencing homelessness. And so I just want people to also understand the brain always has ability to grow and change.
Even if you have been someone who's dealt with trauma or you have had some experience that have happened during your pregnancy or during the early weeks and maybe even years of your children's lives, just know that because of neuroplasticity, you have the ability to change. You have the ability to heal as long as you're getting the proper resources.
And so no one is a lost cause. But if we know what we know and we can start applying that even before we can see, we can achieve better outcomes for children. So I just want people who have been in these situations not to think that all is lost and their children are somehow ruined. They just need to reach out to support if they've dealt with those things and know that there is still that ability to be able to change the brain and to heal.
Rebecca Dekker:
Yeah. I don't know why, but maybe it's because we're recording this in the springtime, but it reminds me of gardening, just kind of like…
Brandi Jordan:
Yeah.
Rebecca Dekker:
Providing sunshine and food and water and space and protection can help nurture little growing plants and no matter what their time was as a seed or as they were sprouting.
Brandi Jordan:
Yeah. And there's certain seeds that, like you could think about wildflowers, they just happen to be thrown somewhere with the wind and they grow these beautiful flowers.
And so there's always going to be a mixture of nature and nurture. And so even if you did have a situation where you yourself maybe have been someone who experienced childhood trauma, we know a lot about epigenetics and how that passes down.
You again have that ability to activate the genes in certain ways no matter how they have been kind of bathed, whatever stress that they've been bathed in, you have that ability to create an environment now that actually brings out the good things in genetics.
Rebecca Dekker:
Yeah. You have the ability to heal. So I know you teach a lot with your students like health approaches for the whole family. Can you talk about what that means when you talk about the whole family approach and how does that go along with infant mental health?
Brandi Jordan:
Well, I mean, the funny thing I feel like in the 20 years I've been doing this is that I think my parent generation I happened to have had when I was younger, a hands-on dad. But that wasn't necessarily, I think the norm in the seventies, eighties for everyone to be super involved in the care of young children.
And I think as I've been doing, been working in this industry, I've seen that much more often you have the two parent household, both parents, regardless of gender being very involved in the care of children and wanting to learn. People also have adopted more gentle parenting techniques. So they're bringing their young children or older children into the fold of caring for the child.
And so I feel like what I really teach the providers that I work with is thinking about not just going in and just like I'm focused on the support and care of the birthing parent, or I'm going there to support the baby. Be thinking about as a whole, what needs might non-birthing parent have? What needs might a father have that might be different from the person who might be nursing a baby or taking on more of the primary caregiver role. And there's a place for everyone.
And so one of the things that often do when I'm working with clients is we have time with the parent that didn't give birth, but we are learning their own techniques of how they're going to change a diaper, how they're going to support the person that is breastfeeding, how they are bringing an older child into the fold. And I think it's our job to also say that this is for everyone to be involved and that we're not just focused on who we might believe should or could be the primary caregiver.
Rebecca Dekker:
Is that including grandparents or other family members?
Brandi Jordan:
Yes, for sure. I think one of the things that people know a lot about me is that I'm very interested in how culture defines our parenting. Obviously, I'm black American and so so much of my childhood, I'm lucky, I had grandparents, I had great grandparents, so they were an integral part of me, my childhood and growing up.
And so I think sometimes, particularly in the last 20 years when we talk about research and things, we sometimes tend to push aside old school wisdom or knowledge or elder knowledge. And I think depending on where you come from, if you come from an indigenous culture, an ethnic culture, we have such a reverence for our elders.
And so I often will talk to even parents like, "I know you're trying to build your own way of taking care of your child and figuring out who you are as parents, but don't necessarily discount how much your parents, your grandparents, could be bringing to your own support. We're not meant to raise children alone."
And so I really do champion that people do lean on a village if they have elders in their family to listen to their stories, ask them about their births, talk to them about what they did with their young children. Because there's a lot that we can learn about being present in the moment, slowing down that I think that our elders did maybe a little bit better than sometimes we are doing right now in present modern day parenting.
Rebecca Dekker:
A lot about how the kind of the white perception of what the ideal family is. And what, when we ask children in school to draw a picture of their family, we're expecting them to draw, their white teachers are expecting them to draw a cisgender mother and a father and maybe a sibling and them and that's it.
But when you think about raising babies and children, it doesn't make sense to do it in such a lonely way. We need more hands on deck. You can't do it by yourself. I've unfortunately known parents who I tend to think, I think tend to think of more millennials raising babies who are so afraid to trust their child to someone else that they never go out. You know?
Brandi Jordan:
Yeah.
Rebecca Dekker:
They've never been on a date with their partner since.
Brandi Jordan:
Yeah.
Rebecca Dekker:
The baby was born. Yeah.
Brandi Jordan:
No, I see this all the time. I mean, I have the beauty of having an older child and younger children. My kids range from five to one's going to be 16 next week. My little ones that are five and seven and versus my 15-year-old, I've seen that change in trend. I will talk to parents at the park or whatever and they'll say, "Oh, we haven't been out two years."
And I'm like, "What? We go out every Friday. What are you talking? What?" And I think that there is this sense that people like this idea of independence, that you should be doing it on your own and you can't trust people. And it creates a level of responsibility that's overwhelming. If it's up to me, I don't know everything about parenting. My mom has parented longer than me. My grandmother who will be 102 in two weeks.
Rebecca Dekker:
Wow.
Brandi Jordan:
Has a lot more experience raising five kids and being on this earth for a hundred years than I do. And I'm thankful that I can lean on that knowledge and it's not all on me to figure out how to support my child. And also for children, I remember how great it was that I could go to an auntie, I could go to an older cousin, I could talk to my grandma.
I didn't have just to rely on my parents for support. I had other people in my life as well that I could talk to about things. And so I think that we underestimate how much we need this as parents and how much our children actually need to have different perspectives and different people in their lives that they consider to be attachment figures.
Rebecca Dekker:
It's sad how in certain circles in the United States there's such an emphasis on independence and moving to where work is so that you don't have roots and you don't have extended family. And that can be very difficult. And I know for me, I grew up like that, without any extended family nearby.
Fortunately, there were six kids in my family, so I never felt lonely. But not having aunts and uncles nearby or grandparents so that my husband and I have made very conscious decisions about where we live based on where family is now. And that's been really helpful to watch my kids kind of break that generational, I don't want to call it a curse, but to grow up with their cousins and their grandparents is very important.
Brandi Jordan:
Yeah. But I think that I maybe undervalued that because I grew up with it. And so…
Rebecca Dekker:
Okay. Yeah.
Brandi Jordan:
I turned 18 or 19, I moved to California.
Rebecca Dekker:
Yeah.
Brandi Jordan:
You know what I mean?
Brandi Jordan:
I think I didn't realize, yeah, how amazing it was to have 20 cousins. And I have, my dad has four brothers, my mom has two brothers. They all have three or four kids each.
Rebecca Dekker:
Yeah.
Brandi Jordan:
And so to me, that was just normal. And so when I had my son, we had no one around in California and we had no family around. So we kind of did everything on our own. I did have my mom fly out and that kind of thing. And so I learned in those early years of parenting. For me, I had to create that for myself because I didn't have family around.
So my friends with young children and other people that are like I respected their parenting or really want to learn from them, they became my village. And I created that for myself. And I didn't realize how what a gift that was for me growing up and a gift to my parents to have so much support.
Rebecca Dekker:
And I think that's really important for people listening who are thinking, "I don't have extended family nearby," to create your own soul family or village that can support you and you can support them and have that community.
What are some other trends you're seeing across this work in infant care and postpartum or doula work, birth doula or postpartum work? And what are some differences or trends maybe you're seeing that are different in the United States versus France where I know you split your time there?
Brandi Jordan:
Oh, I don't want to make all the American parents sad by listening to the differences. But I think it was Nelson Mandela that said that it was one of his quotes about you can tell the fabric of a nation about how they treat their children. And it's really disconcerting when I see what people get as a basic sense of humanity for parents in Europe versus what you get in the United States.
Basic things, obviously like healthcare, how many families do we know that don't have healthcare or want services like a midwife that aren't covered by healthcare? With my daughter who was born, I had a midwife. I paid $5,000 out of pocket because it wasn't covered under my insurance. And I was in a position to do that, but how many people don't get to make those choices because they don't have the financial ability to do that?
Things like breast pumps and lactation support, those are things that you would get just as part of your postpartum care as a French citizen. You have a midwife that follows you the six weeks after your birth. They do home visits. That's part of the care, that's being covered under your insurance.
Things like having pelvic floor support, that is a normal thing that happens after having a baby. You go see this physical therapist, pelvic person after a baby and you have these sessions based on what your needs are. And that's just part of basic traditional care there. I'm personally having this done now with a five-year-old, that wasn't something that was even on my radar when I had kids.
And I'm a person who's in, worked in maternal child health for over 20 years. It felt like something that was just an extra people with money did. It's not something that the average person was doing as part of their care. And so having quality childcare, having quality preschool are just basic things that everyone expects in Europe to be getting through their tax dollars and their things that most people hear are paying for out of pocket.
And so we see a big range in what you get based on what you can afford. That's something that's very different. The system works very different in that way that there is bare minimum of care that everyone gets regardless of financial ability.
Rebecca Dekker:
Or any other status regardless.
Brandi Jordan:
Or any other status. You know?
Rebecca Dekker:
Yeah.
Brandi Jordan:
For example, black maternal health, black women are not dying in childbirth in France. They don't have a higher rate or higher incidence of maternal death for black women. And part of that is to do with standardized health support. When everyone has the same health insurance, everyone has the same access to a pharmacy, the same access to specialist, and you don't have to get your doctor to say, yes, you can have this or you don't deserve this, it's more a standardized thing.
And so there's less space for discrimination and bias in some of those services. Not to say that there aren't people who don't deal with these issues in France or definitely have some of these same issues, but it's not built into the systems when it comes to healthcare.
Rebecca Dekker:
Right. It's not standard to have disparities and access or outcomes.
Brandi Jordan:
They have one of the lowest maternal death rates in any country. France has one of the lowest. I think Germany might be a little bit lower, but it's one of the best places to have a baby and have a good outcome.
Rebecca Dekker:
And what about midwives? Do midwives play a large role in the system there?
Brandi Jordan:
They too, because most people consider an OB-GYN as someone that you would have if you have a high-risk pregnancy. And so most people are going to be working with a midwife unless they are over a certain age, they're having multiples or they have some kind of medical situation that's happening for them. Generally you're going to be working with a midwife unless you have those issues. And that's just something that will be covered under health insurance.
Now I will say that home birth is something that I think people in the states have more access to. Even though we're paying out of pocket, I think you have more people who do it, you have more access to it. I think for some French mothers, even in some other European countries, a bit harder to have a home birth because they don't have as many practitioners and there is more status given to midwives who work with the hospital system.
Rebecca Dekker:
It helps that the US has a little bit of a microculture, a little hidden culture around home birth. You find out about it and then you find a friend who did it and all band together.
Brandi Jordan:
But with trends I would say that more people are looking to midwives. I think post pandemic, I think people were able to see the benefits. Previously, people thought that midwives were for people who just want to have a natural birth or people who were kind of hippie dippy.
That was what people thought about even doulas 15, 20 years ago. And now I think it's become more mainstream. People are looking at the data, they're seeing that if you have a, what we would consider a healthy pregnancy that is low risk, that it might be a better option for you to have a midwife versus going to a traditional OB-GYN and being at a hospital, whether or not you choose to be at a birth center or use a midwife that's in a traditional hospital.
I'm seeing more clients who would not fit that traditional hippie granola kind of profile that previously people thought that are the kind of people that would use a midwife. That's changed a lot in the past three years.
Rebecca Dekker:
Since you've been doing this work for more than 20 years, you've seen increased attention paid to midwives and home birth, especially with the pandemic. And now most people know what a doula is, where I feel like even five years ago was still relatively, if you just talk to regular people who aren't in the birth world, they weren't sure what it was. Are there any other improvements maybe in the past 20 years?
Brandi Jordan:
Well…
Rebecca Dekker:
In the US?
Brandi Jordan:
One improvement I would say is that, again, I think doulas have become mainstream. I think that I've been doing it for 20 years and I've worked with all kinds of families, but definitely the first 10 years of my career, I was either working with people who were very into that gentle parenting midwife culture or it was someone who had access to lots of income and wanted that extra support and could financially afford that.
Those were the circles of people that were using doula care 20 years ago. Now I feel like whether you work at Target or you are the CEO of a company, both those people believe that they deserve a doula and they're searching out doulas. And I think that's amazing. Before, I definitely feel like it was definitely for people who are more higher income, upper middle class to high net worth kind of people.
And now I'm seeing that everyday families are seeing that this is something that they can benefit from. They don't see it as out of their reach. And I think also I'm seeing that some corporations and businesses are acknowledging the need, that there are people that work for them to have the support.
And sometimes employers are now even covering doula services to retain, particularly to retain female and women identified employees because there was such a loss of them during the pandemic due to the needs of caring for young children that sometimes I think businesses and companies are now stepping up and saying, "Hey, postpartum support actually is helping us to retain our employees and have healthier outcomes." And so I do see that being a change.
Rebecca Dekker:
Not just birth doula support, but postpartum doula support?
Brandi Jordan:
Postpartum, yeah. We've had a couple of families each year say, "Oh, I get this $2,000 credit for my company," or, "I get two weeks of postpartum care." Because they're having to be more competitive to keep these employees and so they're seeing the benefits of what happens when you support young families that you will have more loyalty to staying with the company.
Rebecca Dekker:
Wow, that's incredible. I don't think I've heard of that. And so you're seeing that more and more postpartum doulas can…
Brandi Jordan:
Mm-hmm.
Rebecca Dekker:
Have clients who are like, "My job is paying for this."
Brandi Jordan:
Yeah.
Rebecca Dekker:
Yeah.
Brandi Jordan:
And then some people who have the flexible spending accounts or healthcare spending accounts are also being able to use those funds towards doula care.
Rebecca Dekker:
Also, I want to know Brandi, because you've been in this work for more than 20 years, how have you sustained this work over the years? Because we know the burnout rate of doulas is so high, but here you are thriving and coaching doulas. And what has helped you maintain your presence over the years and not burn out?
Brandi Jordan:
I mean, so many things. And this, I'm so passionate about this subject because I know very few people who are still standing with me who trained with me 20 years ago. I have one close friend and out of that group of people that we became duals with, there might be one or two that have sustained their careers in this space.
And I feel like there's two reasons. I think one is financial considerations. I think that oftentimes because we're in a helping field, because we are in a industry that is primarily led by people who identify as women, that there tends to be this idea that because it's helping and it's healing that you shouldn't charge a lot or you don't have the right to make a lot of money because you're supposed to be helping people.
So I think a lot of people we chronically undercharged. They take on more clients because they need to be able to make ends meet. And it's not sustainable, particularly when you have your own family. I think that's one of the things that from the beginning, I created systems where I was making sure that I was paying myself a living wage and increasing that as time went on.
And I think a lot of people are hesitant to do that because they feel like they're shutting families out. But I don't believe, I do believe that every family deserves a doula. I don't believe that that is on the backs of individual doulas to make happen. Our governments, our corporations should be pitching in to make sure that those funds are available for families to do this.
So that's one. I think the other thing is learning to diversify. After you're doing this for two years, five years, 10 years, so many people I meet have such a wealth of knowledge that they're not using, they're not amplifying. And so I really work with people to learn, you are an expert in something. You have a niche.
You are different than any other doula that's out there just by being you. What can we be doing to amplify that so that when you are ready to add more children, you're ready to be a grandma, that you don't just leave the profession that you're something here that can create a legacy. Whether that's digital products, a membership, are you mentoring other people?
Are you creating training programs? I really teach people how to do that. And I think because I was able to do that throughout my career, it's been able to grow with me. I started off as a single teenager to then being married and having three children. And I've been able to sustain that because I've created different things that still used my knowledge.
It didn't really box me in to perform these services in one way. And I think that's what I would tell anyone in this industry to think about an exit plan, which sounds really crazy. You want to have something that if you have three kids versus one, do you want to continue going working nights? You want to continue being at a birth when you're breastfeeding, thinking about that, but not just leaving it.
And I think that's one of the things that hurts me the most that people leave this industry with so much knowledge and it just dies with them. Whereas in any other industry, people would take that intellectual property and turn it into something, but we undervalue our skillsets. And so I think a lot of people just leave instead of finding a different way to serve people and serve other parents. And so I'm really passionate about that because I want this to be sustainable for all of us.
Rebecca Dekker:
Right. So financial sustainability is a big piece. And you said there was one other…
Brandi Jordan:
Huge
Rebecca Dekker:
Piece.
Brandi Jordan:
Yeah. The other thing I think is also that a lot of people set up their business in such a way that is unsustainable and not even talking about the financial part of it. If for example, you do births and you have young children at home and you're on call, I think about the midwives that I work with.
They're on call all the time and they're having to take on so many that they're losing out on that time with their children. They're losing out on that interpersonal time with their partners. And so I think just the way in which we perform the work for some of us has to be re-imagined.
Could you be working in a collective or with a partner so that you have normal hours? I think that we're getting smarter. We're seeing a lot of people use tech to provide our services. We saw virtual doulas become a big thing during the pandemic.
I think that we're seeing that the industry is changing, but I think we have to think about different ways to do it that maximize our time, that still allow us to have that impact with families, but also that prioritizes our own family lives. And I think for a lot of people, their choice to leave the profession doesn't have to do with finances because they don't have enough quality time with their families.
Rebecca Dekker:
Yeah. And I hear that among midwives, even obstetricians and physicians, and I think back to if you read about midwives from the 16 hundreds, they typically were done with their childbearing years and had older children when they started being on call for births.
And I think we almost expect too much of parents to be able to be on call and work these really long hours and be away from their families and loved ones. Maybe it's not sustainable if you're doing it however many times a month or per year or without any backup support or shift work like you said.
Brandi Jordan:
And I think a part of that goes back to the lack of reverence that I would say European culture or dominant culture doesn't have for elders. And so a lot of people have so much value that they could be giving to families and to parents, but we in some ways are ageist.
And when people get to a certain age, they should just be at home or off to pasture and they should actually be the people who are showing up at first and coming to postpartum.
I was so excited, I was at a, someone doula training doing, I'm speaking, and there was someone there who was 70. And I was so excited about that, that she's becoming a doula at 70 because that would take the burden off a lot of people working with their young children doing this work if we had the people who have retired from other careers coming into this profession and giving all these years of knowledge that they have to young families. And so I think we have to start basically respecting elders more for that to happen.
Rebecca Dekker:
And I think also there's internalized ageism too, because I remember one of the first doulas I met with after I started Evidence Based Birth® and she had grown children and she told me she felt like her clients would discriminate against her because she's older, and has had a few gray hairs and I was just like, "Well, if I was having a baby, I would want you there."
It's having a mom. It's in the room if your own mom can't perform that role. To me, it was just a no-brainer that we should value that wisdom and experience and life skills. But like you said, we don't always.
Brandi Jordan:
And even when you have a baby, I mean, I have been doing this work for eight years. I had a great knowledge base when I had my first child, but I always feel like you almost become a kid yourself when you have a baby. I needed someone to take care of me. And so I was like, I needed a grownup.
Rebecca Dekker:
Yeah.
Brandi Jordan:
Even though I was a grownup. And so having someone who was wiser and could be like, "Okay, calm down. This is going to be okay." I needed that calm and supportive hand that I think that our elders can sometimes do better than us.
Rebecca Dekker:
Brandi, do you have any other advice or words of wisdom to share with our listeners who are entering into birth work or are newer to birth work?
Brandi Jordan:
What I usually tell people is to find who you are to this work. Because everyone has something that only you can provide to families, and you need to figure that out as quickly as humanly possible because that's the thing that's going to set you apart, that's the thing that's going to help you to connect with the perfect right foot clients.
When you're speaking to your strengths, you're speaking to how you do this work in such a special way and everyone has their special way of doing it. You attract the kind of people that you want to work with, you have the best impact, you're going to make more money, you're going to be happier.
And so I really want people to figure out what makes them special. What's your niche? What makes you light up about this work? You're someone who loves food and cooking nutritious postpartum meals. Are you someone who's really into body work and doing postpartum massage?
You can create expertise in anything. And so I really would say I'm so thankful that they've come into the profession, but figure out what are you going to be the expert on? Because that's how you really start to make an impact and you have people who can seek you out just for that thing that only you can do in the way that you do it.
Rebecca Dekker:
Yeah. And there's so many different examples of ways you can specialize. I know one of our team members at EBB specializes in being a doula for people who are 35 and older or who've had fertility treatments. Others specialize in helping teen parents or people with diabetes. There's all kinds of different areas that you can really help people and that they will want that kind of support. Like VBAC would be another example, being a specialist in VBAC.
Brandi Jordan:
And when you show up as yourself, you also attract those people. I am traditionally just a very calm person and go with the flow. And so I tend to attract people who are super anxious, who might have anxiety disorders, who dealing with mental health issues. And it's works for me because I'm calm.
And I think calm, I always say calm is contagious. And so I didn't even have to go out and say, "I work with this type of person." Just by me showing up how I am, I attract that person that I work really well with because I don't get my feathers ruffled. I'm not easily offended. If they want to vent or whatever, I'm there and I can help to calm the temperature in the room.
And so sometimes it will happen organically if you're kind of thinking like, "Well, I don't know what my thing is. I'm not really sure what it is." If you really show up in the most authentic version of yourself, you will attract people who need whatever kind of support that you give in the way that you give it. And so I would just say, show up.
Be who you are. Talk about the things that are passionate for you. One of the things that I, people know that I don't separate who I am from my work. And so someone comes to my page, they see that I talk about social justice, I talk about traveling the world with my family. I talk about my obsession with birth and babies. I talk about business and women making money.
And so I attract people who are okay with those things. And so I tend to have clients that I adore, that adore me and continue to have work that really, really makes me happy. And I wish that for everyone that is in this profession right now or who's thinking about joining it, that it can really be that when you show up as yourself.
Rebecca Dekker:
Well, Brandi, thank you so much for sharing all your wisdom and knowledge with our listeners today. What's the best way for people to follow you and your work or get involved in your programs?
Brandi Jordan:
So if you're looking for baby parenting stuff, the best would probably be my personal IG, which is Brandi with an I underscore Jordan underscore official. If you are someone who's looking to build a business or you are a doula who's looking like, "How do I make the sustainable career?" then you probably want to follow me at The Brandi Jordan on IG. You can always email me at brandi@thecradlecompany.com.
And I'm old, so I'm on Facebook. So that's what I've been told by my teenagers. That's only for old people. So because I'm old, I'm on Facebook. So you can always find me there. I'm Brandi Jordan. It's a public page. I'm easy to find. Just look for the big hair and bright clothes.
Rebecca Dekker:
Awesome. Thank you so much, Brandi, for joining us today. We really appreciate it.
Brandi Jordan:
Thank you for having me. And just thank you for doing this. It's such a great space, not only for providers, but also for parents. I'm always referring people to follow your work and use what you offer. And so thank you for creating this space.
Rebecca Dekker:
This podcast episode was brought to you by the book, Babies Are Not Pizzas: They're Born, Not Delivered. Babies Are Not Pizzas is a memoir that tells the story of how I navigated a broken healthcare system and uncovered how I could still receive Evidence Based care.
In this book, you'll learn about the history of childbirth and midwifery, the evidence on a variety of birth topics and how we can prevent preventable trauma in childbirth. Babies Are Not Pizzas is available on Amazon as a Kindle, paperback, hard cover and audible book. Get your copy today and make sure to email me after you read it to let me know your thoughts.
Listening to this podcast is an Australian College of Midwives CPD Recognised Activity.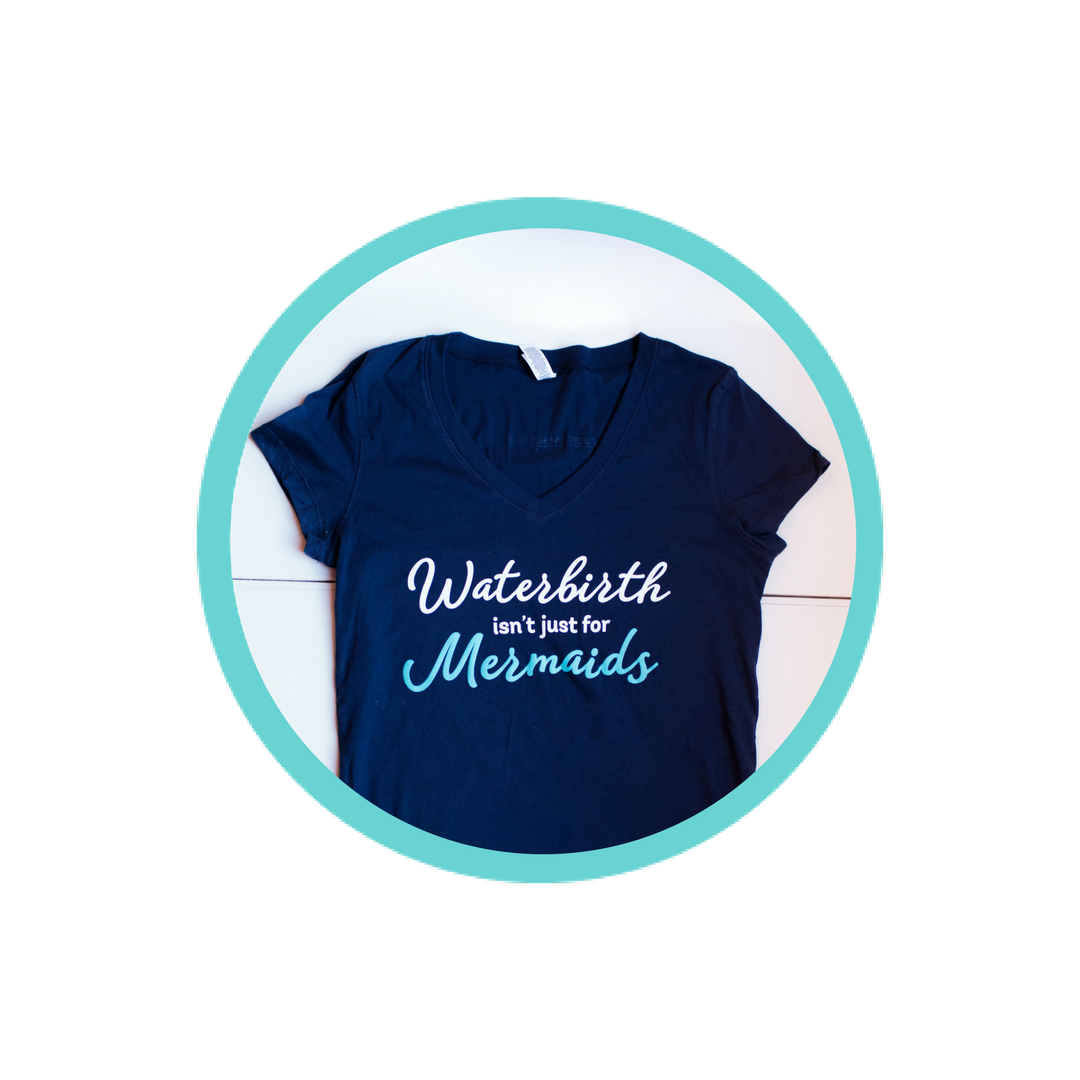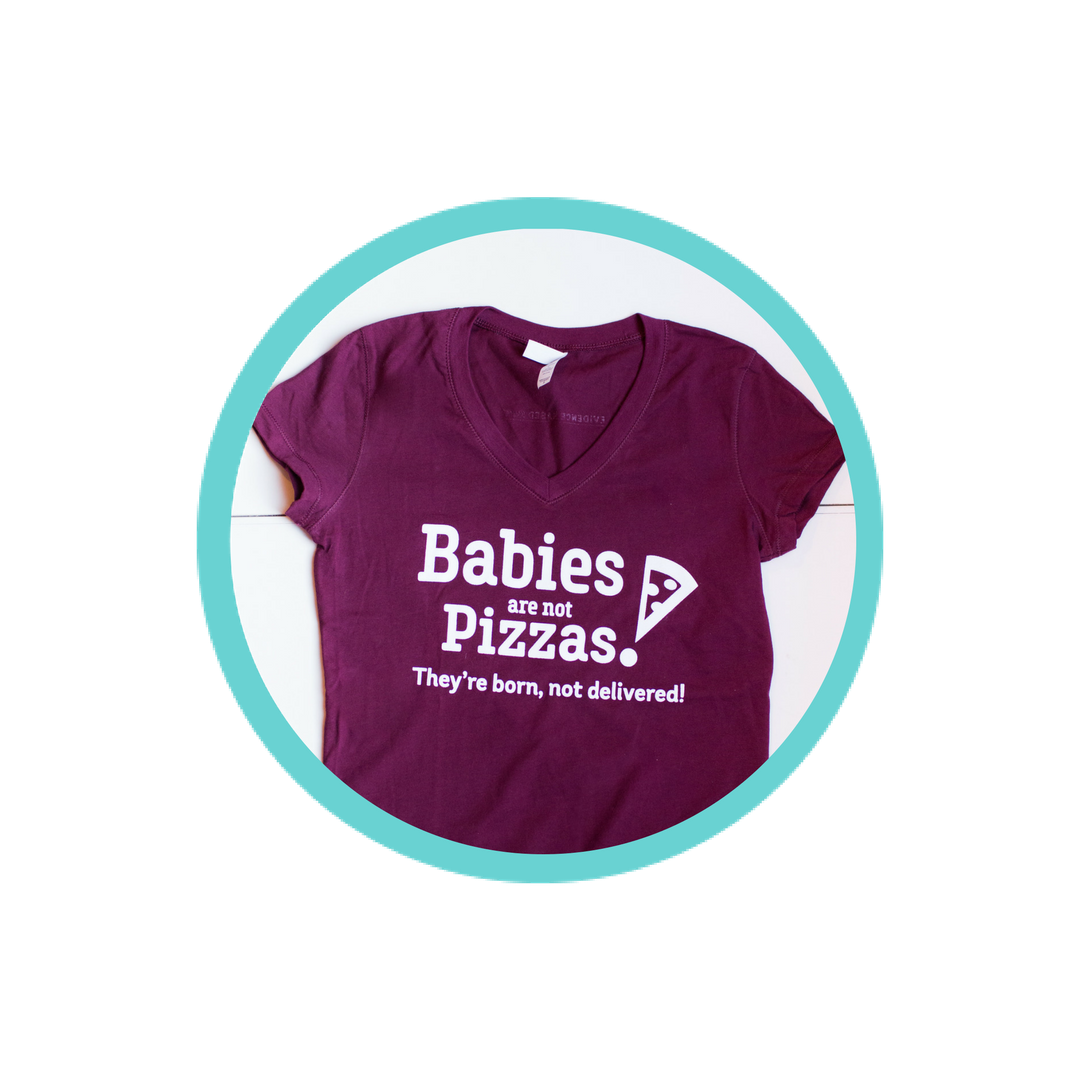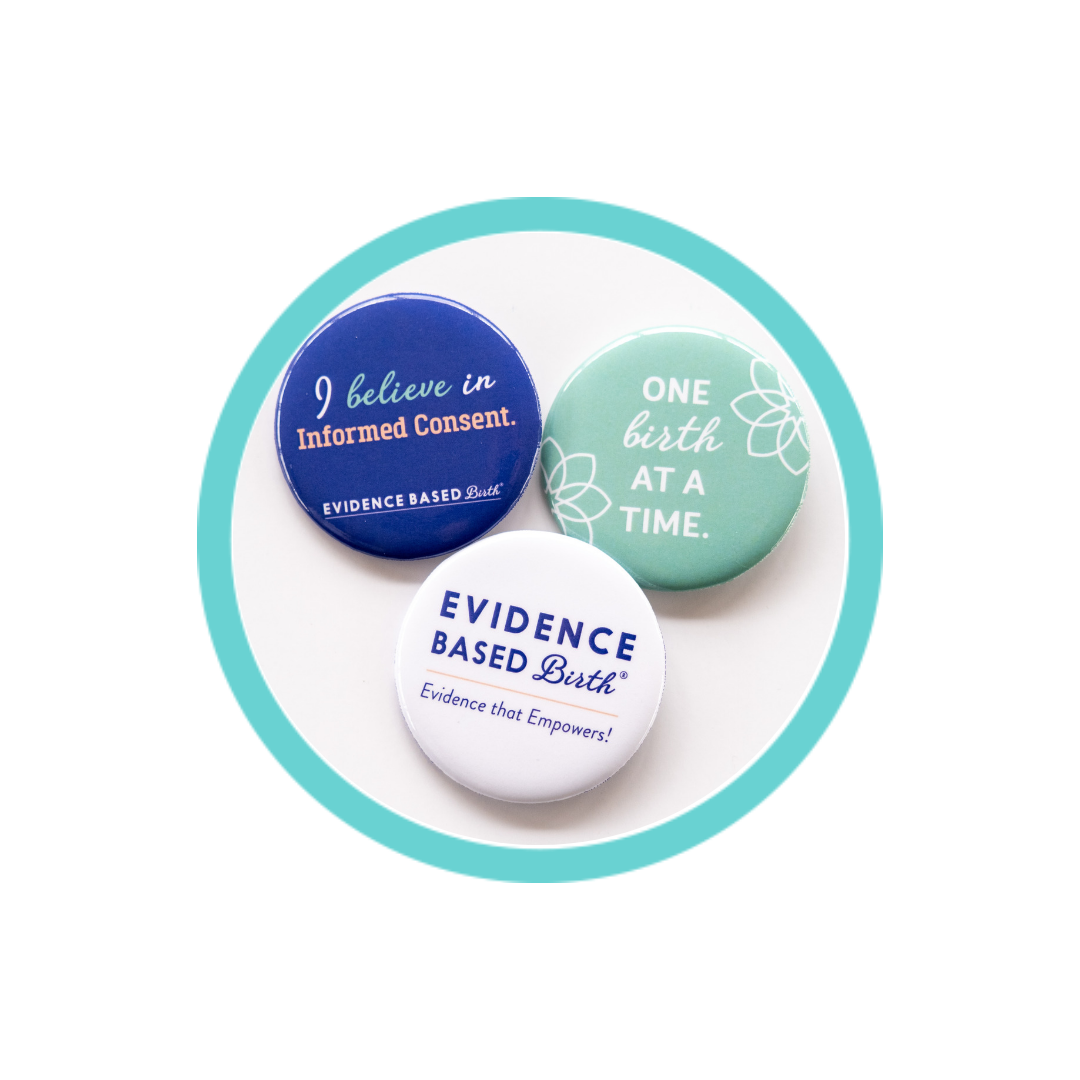 Stay empowered, read more :
Don't miss an episode! Subscribe to our podcast:  iTunes  |  Stitcher  |  Spotify In this episode, I'm joined by Hollis Wakefield, also known as The NICU Doula. Join us as we delve into a crucial topic: how to help NICU families find empowerment and healing during...