In this episode we talk with Sabia Wade about her new book, Birthing Liberation: How Reproductive Justice Can Set Us Free.
Sabia Wade (she/ they) is the founder of Birthing Advocacy Doula Trainings, an accessible and inclusive training program for community care workers, and the founder of For the Village, a nonprofit providing doulas at no or low cost to low-income and marginalized communities in San Diego, California, as a coach, board member, investor, educator, and programming development consultant for organizations throughout the birth and reproductive health space. Every part of Sabia's work centers on liberation of all people through Reproductive Justice.
Sabia talks with us about the process of writing a book for birth workers about Reproductive Justice and how we can create the future we want for all birth people. Sabia introduces us to the ideas of Birth Neoterism and Black Luxury. Through these key concepts, Sabia shares how we can learn from our history, find hope in our present and recreate the future of birth in America. Sabia's hope for the readers of their book, is that they are able to engage on their own journey in interacting with the book and connecting through the storytelling and working through the somatic exercises to work through trauma and towards healing. In those spaces of healing and caring for ourselves can we begin the process of collective liberation.
Content Warnings: mention of maternal death, racism, depression, health disparities
Resources
Find Sabia's book Birthing Liberation: How Reproductive Justice Can Set Us Free here
Follow Sabia on Instagram here
Sign up for The Birth Neoterist Newsletter here
Listen to EBB's previous interview with Sabia, EBB 124 – Health Disparities, Advocacy and the Coronavirus with Sabia Wade here
Listen to EBB 251 – Nasmeea McElroy, Founder of Financially Intentional, Shares her Courageous Story of Speaking up as a Labor and Delivery Nurse
Find the book, Transformed by Birth by Brita Buchnell here
Transcript
Rebecca Dekker:
Hi, everyone. On today's podcast, we're going to talk with Sabia Wade, CEO, author, educator, full spectrum doula, and Black Luxury expert about birthing liberation.
Welcome to the Evidence Based Birth® podcast. My name is Rebecca Dekker, and I'm a nurse with my Ph.D. and the founder of Evidence Based Birth®. Join me each week as we work together to get evidence-based information into the hands of families and professionals around the world. As a reminder, this information is not medical advice. See ebbirth.com/disclaimer for more details.
Hi everyone. My name is Rebecca Dekker, pronouns, she, her, and I'll be your host for today's episode. Before we get started with today's episode, I wanted to let you know that if there are any content or trigger warnings, we always detail them in the show notes for this episode. And now, I'd like to introduce our honored guest.
Sabia Wade, pronouns she, they, is the founder of Birthing Advocacy Doula Trainings, an accessible and inclusive training program for community care workers, and the founder of For the Village, a nonprofit providing doulas at no or low cost to low-income and marginalized communities in San Diego, California, as a coach, board member, investor, educator, and programming development consultant for organizations throughout the birth and reproductive health space. Every part of Sabia's work centers on liberation of all people through Reproductive Justice.
Sabia's newest business, Loads of Pride, is a new frontier in the trucking industry, centering jobs for BIPOC and queer individuals, and aims to show just how connected everything is. Sabia is also the author of the brand new book published in March 2023, Birthing Liberation: How Reproductive Justice Can Set Us Free. We are so thrilled that Sabia is here to join us as a repeat guest on the EBB podcast. Welcome, Sabia, to the Evidence Based Birth® podcast.
Sabia Wade:
Thank you. You're so good at that. I was like, "Wow."
Rebecca Dekker:
Well, you are easy to brag about.
Sabia Wade:
Thank you.
Rebecca Dekker:
And we get excited when we talk with you. You came on the Evidence Based Birth® podcast in episode 124, which was in the heart of the, the first wave of the COVID pandemic. So, we're thrilled that you're here back now to update us on your work and talk a little bit about your book and other topics. Can you remind our listeners for those who didn't listen to 124, what led you to go into birth and reproductive healthcare?
Sabia Wade:
Yes. One good memory is, and also challenges. So, long story less long, initially, I was in the medical field, I was a nursing assistant. I was working in hospital spaces, so I dealt with anyone from gunshot wounds to accidents to amputations, like literally across, so many things that, like population, I work within that. And so, one of the things that I realized, especially when I was last working, indirect care in Philly, it was the disparities that were happening. So, I worked in a few hospitals and rehab centers. Some of them were in, for like predominantly White areas, some of them were, right.
So, I tracked all this information around how people were getting treated, where resources were available to them. And I was like, "There's a distinct little difference here." So long story, again, less short, I was like, "Well, I want to be a doctor. I want to be a nurse." But after being connected to medical system for so, for the few years, like five, six years, I was like, "I don't know. I don't know if I want to do that. I don't know if that's a space for me."
So, I heard about doulas in Philly and I decided to move to Massachusetts, became a Prison Birth Project doula, full spectrum volunteer for two years. And that's when I learned all about Reproductive Justice and obviously incarceration and substance abuse and all these things. And I was like, "Okay, I am where I'm supposed to be." I will say when I started to do that, like volunteer work, one, it tied right into my background of being in a medical space, but pregnancy and all that was new to me.
And even though I fell in love with it, I didn't know at that point that it would be the rest of my life. But I knew once I started it that it was something that was really significant to me.
Rebecca Dekker:
I think a lot of us, and probably our listeners can identify who are birth workers that something bites you and you're like, "Oh, my goodness, this is my passion."
Sabia Wade:
That's exactly how it was. It was like, "Oh." And I think for me, it was being in that mix of, being around the medical space because I've always been a person who's been attracted to that space and the care space, but also being able to be myself. So, talking to my clients, being, like very much centered in their care, their education, without having a filter of how I could talk to them based on who I was working for. So, being able to tie all that together was really enlightening for me. And obviously, it's kept me around for the last several years. So, it worked out.
Rebecca Dekker:
And since we last spoke with you, you started using a new word to describe your work and you call yourself a Birth Neoterist. Can you explain to our listeners what you mean by that?
Sabia Wade:
Yes, it makes me so excited. Okay. So, one of the things about me personality-wise, I'm a Sagittarius, I'm a manifesting generator, and some of that, those things comes with many interests. I'm a person who, you can obviously find me in the doula space, but you'll also find me in the financial literacy space. You'll find me in the investment space. You'll find me in businesses that go beyond Reproductive Justice. You'll find me in these pieces. And so, when I first started to really follow my heart around that, because it was some self-consciousness in the beginning.
It was like I was doing it low-key. I was like, "I'm not going to really talk to anyone about it." Because sometimes in a birth row, we can be very siloed in our interest, if that makes sense. But then, as I started to network and be in these spaces, I was like, "All this is connected to Reproductive Justice. All this is connected to the world that we live in." If we're going to create the future, we have to be aware of things outside of our general spaces of comfort that we're in.
And so, at first, it didn't really, even to me, it didn't make sense. I was like, "Why am I doing… I was doing an internship with my financial firm that I'm a client of. Why am I here with college students? What am I doing? But when I started to understand how people utilize their money, how they move things around, when I started to get into the founder space of people creating new products, new things, I was like, "This is all connected into the new world that we need to build."
And so, from there, especially after I wrote my book and put down all these initial thoughts out of my brain, I was like, "This feels like yes, it's centered in Reproductive Justice for sure because my work is always centered there, but this feels like its own expansion of that." And so, birth neoterism came into the space as a way of naming, so neoterist is someone who believes in, or loves innovation and novelty.
And so, I was like, "How do I bring this into the birth space?" And that's where birth neoterism came. So, it's the ways of having conversations that is rooted in Reproductive Justice but expanding the conversation a bit more into different avenues. And also, not only just innovating new things or new products or new ways of doing things, but being aware of history, being aware of what happened, being aware of where our foundations are, and then also bringing it into a space that not only we create new products or organizations or whatever we do, but more so bringing it into a sustainable ecosystem.
Because for me, that's really the solution. We can have one thing over here, a one-off over here, but what is the actual ecosystem for sustainability? And so, that's where birth neoterism came from.
Rebecca Dekker:
That's incredible. And it just speaks to you, Sabia, because for as long as I've followed you, I've noticed that innovative spirit that you have and you're always learning and you're always growing, and you're always reaching out into new fields, and how everything is connected. I really appreciate, you reminded us of that because in episode 251 on the EBB podcast, Naseema McElroy, a labor and delivery nurse, came on and talked about how she created the podcast financially intentional because she had the financial freedom to walk away when people threatened to fire her for advocating for her patients in the healthcare setting.
And she was just talking about how that gave her freedom to then be an advocate for reproductive health. And that really struck a chord with me.
Sabia Wade:
Yes, 100% agreeing with them, because for me, so when we met, when we first did our initial podcast, I was in a tailspin at that time. I was like, COVID happened. I had lost so many people that were so special to me. My businesses were growing. It was both joy and pain happening at the same time. But also at the end of that year, that was the most financially stable I had ever been. And that's also what sparked my interest, and what is this whole money thing? How do I work with my money, trauma, to actually the knowledge that I need to know?
But in that time span of doing all that, it was like, I noticed that I was getting out of survival mode and I started to touch what thriving looks like. And when you get into that space, that's your space of, like Gay Hendricks says, your zone of genius or your zone of being able to think out loud, to be innovative, to think, to ask questions, to have time to think, to have time to think, to have resources, to take care of yourself so that you can build.
And so, I think for all of us in this whole birth world, community, all these things, and for myself at one point, and ability to thrive keeps us in the same cycles. So, my hope is that with my work, I teach people how to step into that thriving so that we can get to a better space. And therefore, if it's a better space for you, it's a better space for the collective.
Rebecca Dekker:
And while you were discovering all that, it sounds like you were also laboring and birthing a book. So, can you talk a little bit about what inspired you to write your book called Birthing Liberation: How Reproductive Justice Can Set Us Free? What inspired you to start writing it and finish that process?
Sabia Wade:
Yes.
Rebecca Dekker:
Because that is a huge labor.
Sabia Wade:
You've written books, so you know how it goes. It is a very big process, especially your first time around. I mean, imagine my second book, I would still have obviously challenges and different things, but I think with the first book, you're like, "I don't even know how this goes." So, I'm in the process, I'm learning about it, at the same time, what is happening? But the inspiration was… let's see, right before 2020, I guess end of 2019, even January 2020, before pandemic times, I was thinking about writing a book. I had an idea about what I wanted to write. I thought maybe I would write something, self-publish it, it would be that thing. And then, pandemic happened.
The pandemic happened. A lot of my businesses started to expand, grow, and I was like, "Okay, I still want to write a book, but how should I handle this?" Actually, I think one thing to really name about this point was that I thought… I was still thinking very small. I was still like, "I'm going to write little, maybe a few pages of a book, and I'm going to put it on Amazon and it's going to be cool." And actually, I had people in my circle who were like, "No, write a book." They were like, "Write a large book, go to an agent, see who will pick you up. Go to a publisher, see who will pick you up."
And I was like, "I don't know. I don't know." Actually, my friend Brita Bushnell, Transformed by Birth, is her book, she connected me to a book coach, Nikki Van De Car, and we just started to build. She told me about Nikki. I emailed Nikki that day, and me and Nikki were in a session later on that evening. It was like, boom, boom, boom, boom, boom, here we are. So, we got to the session and she was like," What do you want to write?" And I was like, "Okay." So, we started to build out the pieces of the book.
And the thing that was really important to me was, I think that there are many books, very great books that speak to birthing people directly, educates them on what they can do, not do, all of that, especially marginalized identities in spaces that are not that safe for them, but they can do what they can't do, da da, da, whatever. But I wanted to write something that was for the people that take care of birthing people. That was really my focus, more so than talking directly to birthing people.
Anyway, we talked about it. We wrote out the pieces and the summaries and all of that. And then, even after we finished the book proposal, which I'm going to tell y'all, if you've ever written a book and you're trying to go, like a publishing route, a book proposal is writing a book. It was so much.
Rebecca Dekker:
It sounds really intimidating to me, like writing a dissertation.
Sabia Wade:
Yes, that's what it was. It was like, you're looking at the "competitors," you're looking at this. You're putting, what media have you been in? So that agent would know it. Then you're right in the first chapter or one of the chapters that you want to highlight, it was just… exactly, it was intense. Anyway. Everyone had told me looking for an agent is going to take you a while. Looking for a publisher is going to take you a while. And literally, within the first week, I had an agent. When we put out my book proposal to get a publisher, within the first week, I had two offers. So, I was like, "I guess this is meant for me to write this book."
Rebecca Dekker:
Now you have to write it.
Sabia Wade:
Now I have to write it. So, once we got all that settled, honestly, my book was supposed to come out in November 2022. And I pushed it back to the March release because in November, I was like… well, even before November, I was like, "I am exhausted. I'm a person who's also still dealing with grief from the pandemonium, who's also dealing with their businesses that they're running, daily life, my health, my this, my that." So, I pushed it back, thank God that I did. Because I really wanted to write it from a space of not… I didn't want to look at the words in my book and can see the stress. You know what I mean? Maybe someone else couldn't see it or feel it, but I knew that I would.
Rebecca Dekker:
Well, you're writing a book about liberation. It can't be under pressure. It has to be expansive and abundant.
Sabia Wade:
Exactly. So, I was very intentional about that. When I wrote, I would go to the tree and the nature in North Georgia. I would go on a little vacation and write when I was in that expansive open space and then finish the book. And that's a process. As you know, edits are process. What? We're editing every single piece of everything that you've ever written. And shout out to Davina, my executive assistant, for helping me in that process. Then a book goes out into the world. The inspiration was life experience and also the future of what I wanted to see.
And also the inspiration was how do I support people that are supporting birthing people? How do I support them in their journey, instead of putting the onus on birthing people?
Rebecca Dekker:
I definitely consider myself fortunate to have gotten an advance copy of your book in 2022. And one of the things I loved about it was you opened with a story. I mean, some people might call it a case study, and then you also close with that same story, but as if it happened in a different world, a different environment where people are free to birth the way they want. And can you talk to us about what was the inspiration for doing that, for writing that story? Was it single person story, was it a compilation of births you'd witnessed? What was it?
Sabia Wade:
Yeah. For me, that story was a compilation. This story is very common. I can't even just name it as one person. I could, but for me, it was how do I honor specifically Black women in a way, in storytelling? And so, I wanted to do that, and I wanted to do that not only from the aspect or the process of the birthing person, obviously that's the center of the story, but also honoring the Black family that's supporting that birthing person and their experience as well. And so, for me, it was just putting that together and also emphasizing that this happens all the time.
And that was important to me because I felt like if I named one person, this was inspired by one person, then people would take it as like, "Oh, that was a rare occurrence. This is just one story." But to say, "No, this is a very common story. This is the story of many, many birthing people, especially Black birthing people, specifically." That to me, really brought in that, this is a generic story that shouldn't be happening.
So, it was just bringing the spirit of all the things, my experience, the communities that I'm in as a Black person, the stories that I've heard and aiming to also, not complicated so much that someone gets lost, and the details, but to give people a landing place, a starting zone, a place to build from. And that's why it was important for me to revisit the story at the end in a way of, remember this person that you connected with in the beginning? What if this story was different? What if it was improved? What part could you play in this improvement? It's one of my favorite pieces that I put together in the book.
Rebecca Dekker:
You sandwiched the book between the story of this family at the beginning and then at the end in a different world, that world you're envisioning. What's in the middle? What can birth workers and families learn from reading this book? What are some of the other topics you cover?
Sabia Wade:
Yes. Oh, this is taking me back to when I was building it and I was like, "Okay, what do I want to include? How do I do these things?" The book like we said starts off with storytelling because also that storytelling is so important. It just connects our human experience beyond just knowing fancy words and statistics. It's like, here's the story. But in between, for me, the first part of the book, if you will, first section of the book, first two or three chapters, it really goes into the history. So, what happened in the past, and then it goes into the future. What the heck is happening… or not future, the present, what's happening in the present?
And then, also, the big question of, is it really that different? Even though we have like, modern technology has grown and this has grown, and woo, woo, woo, is it much different than what it was 100 years ago? And you answer that question for yourself. But then, one of pieces that was really important to me and through my own personal journey has been trauma healing on so many levels. Like I said, when I came here, I was in the midst of a lot. But for me as an educator, as someone who talks about racism, who talks about inclusion, who talks about all types of traumatic things, one element that I've seen in my space is always a conversation of trauma.
So, what is trauma? How do we embody trauma? What does that look like in ourselves, a conversation that we're having with ourselves, but also with the people that we care for? What does racialized trauma look like? Let's understand these things. So, the middle of the book really goes into understanding racism on a deeper level, understanding trauma on a deeper level, understanding how racialized trauma impacts all of us, because I think it's so easy to say marginalized people of color are the victims of racism. So, we see how racism impacts them and their traumatic experiences and how they move through life.
But I think it's important to bring in what I call in a book non-BIPOC people, and then we specifically say non-BIPOC to center BIPOC people at all times. But how does trauma show up for you? How does racism show up for you? What is your internal landscape with this conversation? And how is it impacting the care that you're giving to others? So, it's a whole big thing about that. And then, towards the end, we talk about what does it actually mean to be liberated, individually and as a collective?
And then, how does that come back into reproductive health, Reproductive Justice, and the outcomes that we have and can influence, beyond just saying, "I'm going to an implicit bias training, or I'm going to this, that, and others." What is the internal things that need to shift that happen? And then, also, throughout the book, there's somatic exercises to help people integrate the information, not just from a brain experience, but from a bodily experience. So, it's a good time, I think so.
But my hope is that when people read the book, that they're guests, moving through the storytelling aspects, they're moving through learning about things, but more importantly that they're having a personal experience with the book, that it shifts something for them personally. And that being the beginning of collective liberation is that personal liberation of self, that care for self, that acknowledgment of bias and this and trauma and this without judgment, and then moving into personal liberation so that we can get collective liberation going on.
Rebecca Dekker:
I love how you incorporated the somatic instructions throughout the book, which makes sense because you're a somatic healer and body worker. I was wondering if you could talk a little bit about how you struck a balance between talking about really hard subjects, like maternal death, and then having a balance with hope, like what we can do to move on or to heal.
Sabia Wade:
Yes, yes, yes, yes. It's so interesting what popped up in my head just now. My past client, who I do death work, death work. And we were talking about depression and we were talking about… her name is Anna. We were talking about depression, and we're like, "Okay, depression sucks," obviously. But it's something about, sometimes when you get to that depth of miserableness, if you can, misery that you're just like, "I feel so alive" there's something about it that brings you back to this human experience of like my sadness, my sobbing, my whatever it is, also brings me to this awareness of I am alive.
And so, to put that into perspective with the question that you asked is there's, in this work of one, not only talking about Black health disparities and reproductive world, and also being a Black person myself, not being something that I'm just talking about from over there, it's also who I am as a person. I'm Black if you can't tell, or if you're listening, very Black.
So, with that, sometimes when I'm in that space of experiencing it in my own lived experience, talking about it, being in these deep dark spaces in the conversation at times, there's always been, at least for me, some piece of hope, some seed that has been planted, whether it is, in my experience as a teacher, talking to it, talking about it with White people, physicians, nurses, birth workers, whoever. And then, one person has an epiphany that they're like, "Oh, wow, I just noticed this thing about myself and this is what I did, and this is why I need to do better. It gives me hope."
Or when I'm talking about these things about, to Black people and they realize how much power we have in our community to help each other to keep doing this, that gives me hope. So, even in these depths of despair and obviously so much heaviness and stress and sadness, for me, there always has been a piece of something that brings me into this hope. And so, my job, my hope is that I'm able to expand those pieces of hope, those seeds of hope.
And I think I also see that in the younger generations. Me being… how old am I? I'm 34, obviously, I'm still youthful, but not as youthful as I used to be. You know what I mean? I'm not 22 anymore. But seeing younger generations who are having so much more conversation about this, who are having this, it's just who they are. Inclusion is who they are, antiracism is who they are. So, I think for me, having the conversations and being someone who really facilitates space around that, there's always pieces of hope throughout those spaces and around it. So, I just grab onto those because you got to.
And then, there's other days too, honestly, where I have to disengage. Sometimes the hope comes from disengaging and then coming back. And I think that's also, for the birth workers out there, whoever who's doing this work, part of it's also disengaging and coming back, disengaging, building up your personal life, your things, your joy, your whatever outside of this work, and then coming back when you're ready. So, I think there's many elements to it, but the hope remains. And when it doesn't, when it just feels bleak, I will take care of myself and then I come back.
That's also the part of me being a Black Luxury expert. You ain't going to burn me out. Mm-mm. You know what I mean? You're not going to take me down with you. Mm-mm. I'm going to go take care of myself, and then I'm going to come back.
Rebecca Dekker:
And where can our Black listeners go to learn more about Black Luxury that you just mentioned for anybody who's like interested with that?
Sabia Wade:
I'm building out more around it. I would say the biggest thing to do is definitely go to my Substack, birthneoterist.substack.com. I'm building out more around it because I think one of the things that I've realized is, and I've had many podcasts and things where I talk about it a bit more, but when we think about Black Luxury, I want to get people away from the concept of what luxury is. Luxury doesn't have to be something that's expensive. It doesn't mean that you're about to get flewed out to wherever. It's like, luxury is also at home. How do you treat yourself? How do you manage your time?
Did you take a break to go use the bathroom when your body says you have to use the bathroom? Did you get something to eat when your body said, "Hey, I'm hungry." Did you say no to the 5000th need that someone had? It's not just actual luxury or monetary things, even though I do love a good monetary luxury experience, but it's really about the ways that we resist, right? White supremacy, the ways that we resist urgency, the ways that, for me, especially as a Black, non-binary woman, how I resist being namified.
Me and my friend just had a conversation about this other day to raise couture from Embodied Black Girl. We did a Substack the other day. And one thing that she said that was like, so, like yes, where she was like, "As a Black woman that a lot of the work… and I think Black people in general, but as a Black woman, people expect us to process their emotions for them." And I was like, "Oh, wow." So, even for me, Black Luxury is like, how do I get people their feelings back? How do I say, "Oh, no, that's not for me to process?"
Rebecca Dekker:
Yeah, I was just thinking that was depicted really clearly in season one of The White Lotus, I mean the Black Therapist.
Sabia Wade:
And that's constant, right?
Rebecca Dekker:
Yeah.
Sabia Wade:
And we've had a conversation about leadership as a Black leader, not even just on my team, just in the space of how people see me. A lot of it can be like, process this emotion for me, or let me offload. I'm like, "Mm-mm. This ain't that. This ain't that." So, Black Luxury is really care for self despite money and this and that. It's really about that resistance of White supremacy and urgency and capitalism and this and these different pieces that specifically take Black people out of our embodied experience on purpose.
Rebecca Dekker:
That was deep. I love that. All right. We'll link to those Substacks in the show notes.
Sabia Wade:
For sure.
Rebecca Dekker:
Sabia, before you go, I was wondering if you could paint a picture for what your vision is for birthing families, more specifically Black birthing families for the future. If you could paint a picture with words, what would it look like?
Sabia Wade:
A picture with words. One of the words that come up is care, holistic care. And the ways of not just seeing Black people as bodies that have to be treated, but seeing them as full human beings with feelings. And yes, some physical aspects, but emotional, mental, spiritual. And seeing that, the systems as which they have to be within, further care, facilitating these spaces, having these resources and bringing it to them. Especially as a Black person, at least in myself, I've had experiences where I ignore these pieces of myself because that's just what I've been indoctrinated into.
So, if I go into a doctor's office and they're like, "Hey, how's your spiritual wellness?" I would be like, "Hmm. Oh, yeah, how is my spiritual wellness," not just my body, the world that I see specifically. Another word would be safety. So, safety, being in a Black body and being able to fill points of safety. Multidisciplinary teams, being something that is the norm. Even if you're going into a medical space or whatever, it being a norm for you to be able to have a doula, for you to be able to have…
If you have a spiritual practice or a person, if you have your family or whatever, it's just being, the norm to be able to have these several different types of people that fulfill different levels of care and needs for you. And I think another word that comes up is, or I guess a phrase would be, taking your time. Taking our time. I think there's so much rush and so much… everything is so time-focused. And I think for Black people specifically, it's very short periods of time.
We think about postpartum and we think about the disparities in time that people have to take off for work, especially if you're Black and marginalized. If we think about the time that people have to heal, if we think about, even what the definition of postpartum is, like, okay, we know that it's not just like this short period of time, it's this whole thing. So, I think it's more so, Black people being able to take their time, to be expansive, to actually be embodied in their experience and not just say, "Well, I have six weeks, or I have two weeks."
Because depending on where you work, you may not, have no time. But these systems around us, being able to support all these things so that safety can be there, so that equity can be there, so that people are having healthier outcomes. And people are not only having healthier outcomes, but they're also having better family experiences. Everyone is having a better experience, not just the birthing person, but the partner, the grandparents, the other kids, right? It's a ripple effect.
When a birthing person is pregnant or going through whatever type of experience, they have a whole family. So, how do we make this a better experience, a less traumatic experience, a more healing experience for everyone, starting from the birthing person, but rippling out through the community?
Rebecca Dekker:
When you said time, I was also thinking of just, even in clinics and hospitals, the time that patients are given. You get seven minutes with the provider, or they come in for two minutes to check you and then they're gone. Or there's time limits put on your labor or your ability to calm down before you get that epidural or just anything really.
Sabia Wade:
Exactly. The last word that I would say is just a more luxurious experience and whatever that looks like, like you said, whether it is, instead of having seven minutes, having an hour with your provider. Like if that means, your labor experience, having people that are patient with you, people that aren't like, "Well, you've been in active labor for 12 hours, that means we got to move to a C-section," or whatever. It's like, actually, can you take the time to actually check to see if any of that's needed?
Can you see how they may be moving through is different than a next person was moving through? So, just like people being able to feel held and just to feel, like luxury to me, really should be the standard. So, when I say it, it doesn't mean that only some people are afforded luxurious experiences. It should be the standard. We should all be feeling luxurious every day. But I would love that.
Rebecca Dekker:
Especially when you were pregnant and having a baby.
Sabia Wade:
Yes. You should be feeling like, you are literally bringing life into the world, which is magnificent, which is amazing. And you should be able to rest and be present and take care of yourself and be loved and feel safe, and to nurture and to be nurtured. These are all things that everyone deserves. So, that's what I see the future as.
Rebecca Dekker:
I love it. Thank you for sharing your vision with us, Sabia. For our listeners, I strongly recommend this book. Where can people find it? What are all the platforms?
Sabia Wade:
Oh, my goodness. It's everywhere. And it's so wild because I Google it and I'm like, "What?" So, my advice would be, you could look at all the major places like Barnes & Noble and Amazon or whoever you do. If you're divesting from Amazon, I support that as well. And so, if you look it up, just Google it. And also, if you're looking for… my biggest thing would be if you have a bookstore or a local bookstore that you would really love to see it in, call them up, tell them to order a couple.
Because I really want to see, and loving seeing and want to see more of my book in these stores. Because that's where my people at. So, if you don't already have it accessible to you, even if you actually live outside of the US, there's a lot of international spaces where you could order it as well. But definitely, in your local bookstores, I would definitely say, also for accessibility, look up libraries. Many of them will have it in stock or at least able to order for you. Then hit me up and tell me what you think about it.
Rebecca Dekker:
Leave a review. That's one of the most helpful things you can do for any author is to leave helpful review. And you mentioned libraries, but one of the things that I learned with my book publishing, even though I didn't use the standard publisher, is the libraries usually have a budget for books that they order throughout the year. So, all you have to do is usually go to your library's website, fill out a form and say you want them to order Sabia Wade's book, Birthing Liberation. And you can also tell them when you're at the library. It benefits not just you, but everybody in your community because then that book will be right up there with all the other pregnancy books.
Sabia Wade:
For sure. And the other option that you have, especially for people who are not always filling, have the capacity to read a paper book, is that it's also available in English so far as an audiobook. So, if you need that option, that's also available to you and hopefully, it'll be picked up in some other languages as well. Here's the book, by the way. Birthing Liberation: How Reproductive Justice Can Set Us Free. It's so weird when you're reading your own book, you're like, through years of research, it has been like… it's just like, it's weird.
Rebecca Dekker:
Can you hold that up again so we can just like, and clap? Applaud, everybody. Applaud wherever you are. It's beautiful.
Sabia Wade:
Yay.
Rebecca Dekker:
It's so beautiful.
Sabia Wade:
Thank you.
Rebecca Dekker:
And if you're listening on the podcast, you can go on YouTube and forward to the end of this YouTube podcast episode and find the picture. It's so amazing. We're so happy for you, Sabia, and I can't wait for more people to read your book.
Sabia Wade:
Thank you. And of course, of course, always hit me up for all things EBB, I'm down.
Rebecca Dekker:
Oh yeah, yeah. And where can people follow you aside from getting your book?
Sabia Wade:
The easiest thing I would say is you can go on sabiawade.com, therefore you will see all the things, all the connections, all the whatever. But of course, on the Instagram and whoever, whatever, Sabia Wade is usually who I am, and there's just only one of me. And if there's any copies, block them and report them. Because that has happened too, and I'm like, "What?"
Rebecca Dekker:
[inaudible 00:42:06] Yeah.
Sabia Wade:
This person hit me up for a tarot reading and asked me for money. No, that is not me. So, on Instagram, I am verified.
Rebecca Dekker:
[inaudible 00:42:17]
Sabia Wade:
So, on Instagram, I am verified, so there's a little safety piece to that. But yeah, finally hit me up. I love to engage with folks. I love to learn from other people. I love to be invited to things. So, yeah, hit me up. It's always a good time over here.
Rebecca Dekker:
And congrats, Sabia, again on your book, and I hope you really get some rest this year and luxury like you were talking about.
Sabia Wade:
Oh, yes. Let me tell you, my book tour, you got to do your book thing. You got to, whatever. I was like, "We will do this in a very specific way. I'm not going to be over, like I'm not going to be traveling to a million places within six months. I could travel here. Then I'm going to take a break. I'm going to travel here. We'll take a break." It's very intentional because in order to talk about liberation, you have to talk about rest.
Rebecca Dekker:
Yeah. Well, thank you for talking with us today, Sabia. We appreciate you.
Sabia Wade:
Thank you.
Rebecca Dekker:
Today's podcast was brought to you by the Evidence Based Birth® professional membership. The free articles and podcasts we provide to the public are supported by our professional membership program at Evidence Based Birth®. Our members are professionals in the childbirth field who are committed to being change agents in their community. Professional members at EBB get access to continuing education courses with up to 23 contact hours, live monthly training sessions, an exclusive library of printer-friendly PDFs to share with your clients, and a supportive community for asking questions and sharing challenges, struggles, and success stories.
We offer monthly and annual plans, as well as scholarships for students and for people of color. To learn more, visit ebbirth.com/membership.
Listening to this podcast is an Australian College of Midwives CPD Recognised Activity.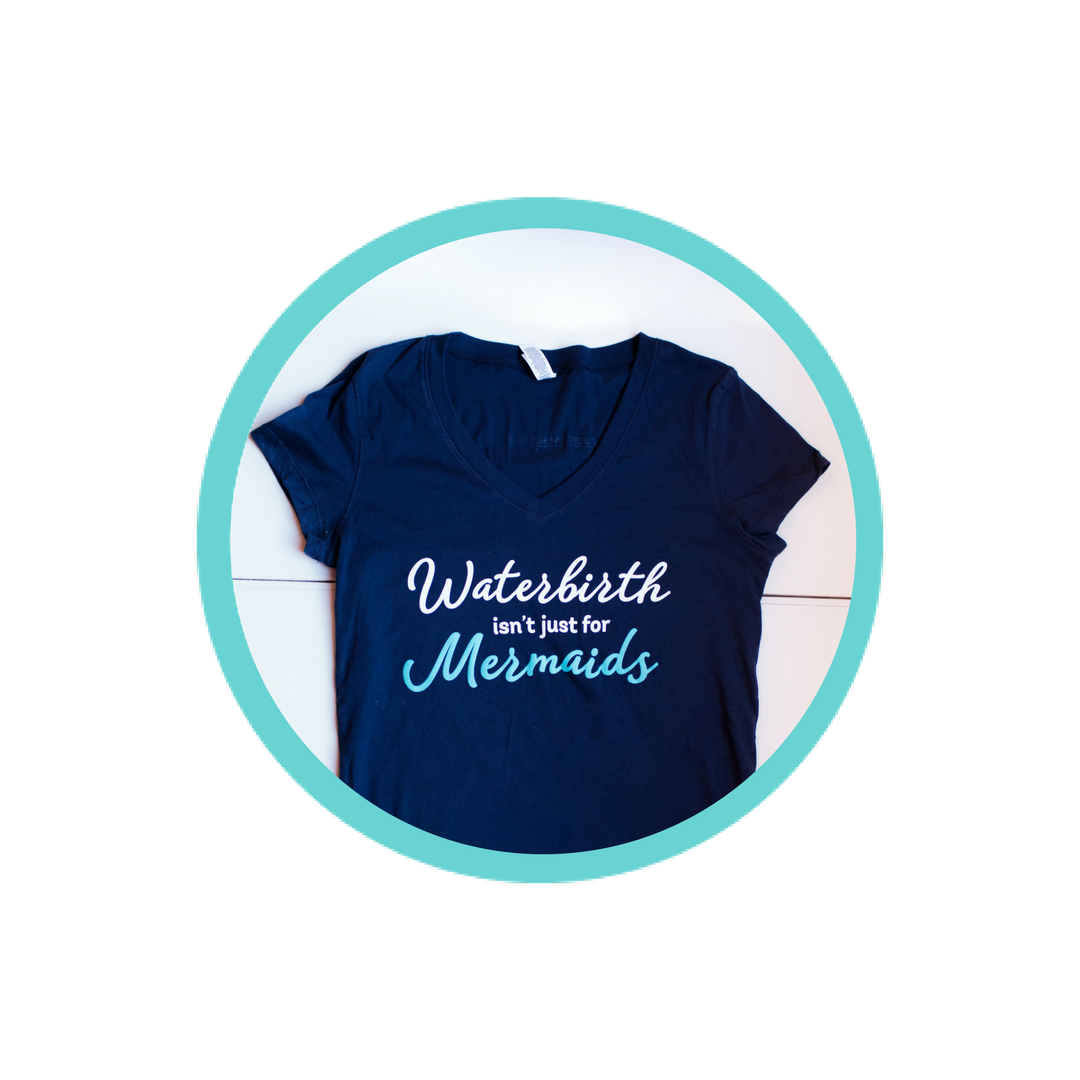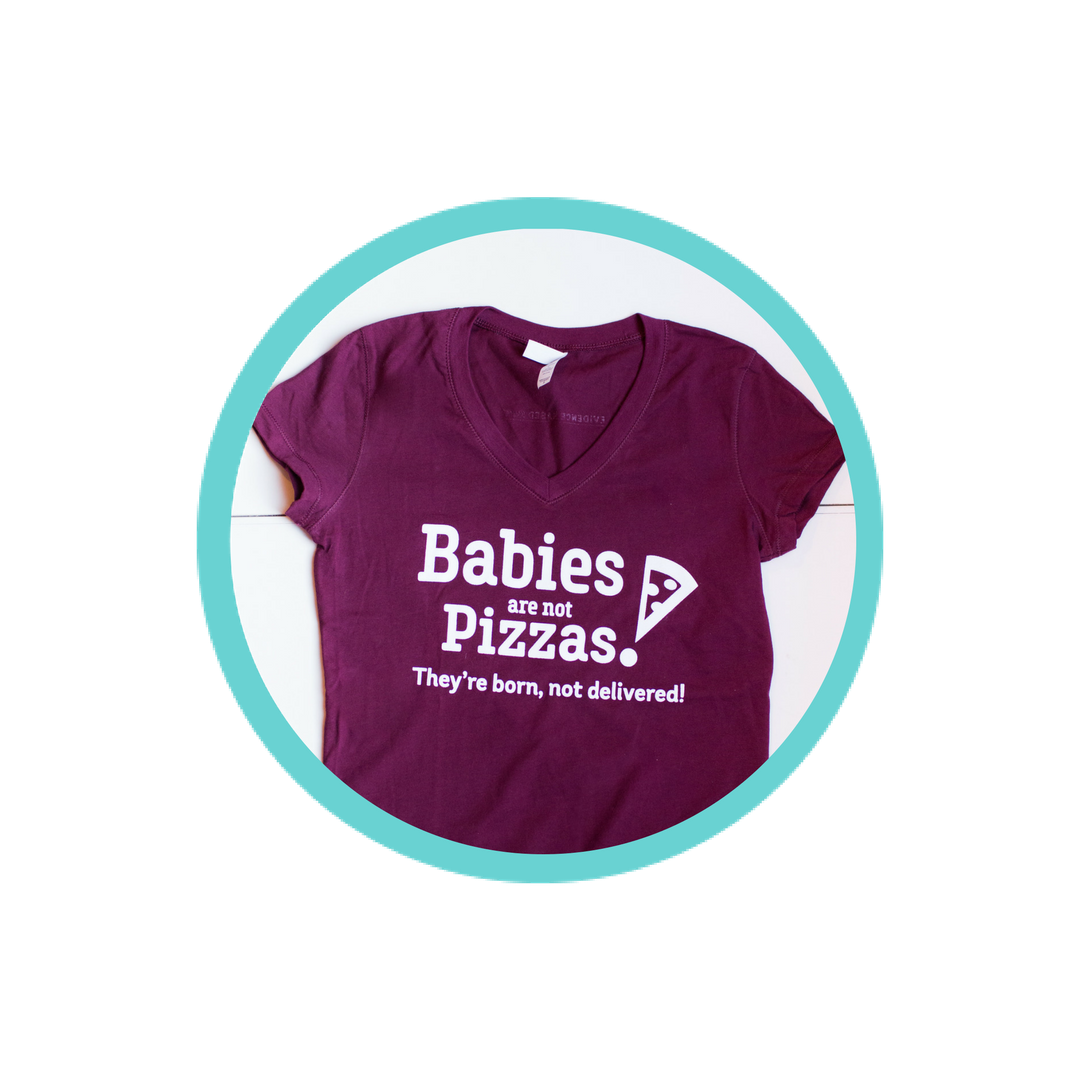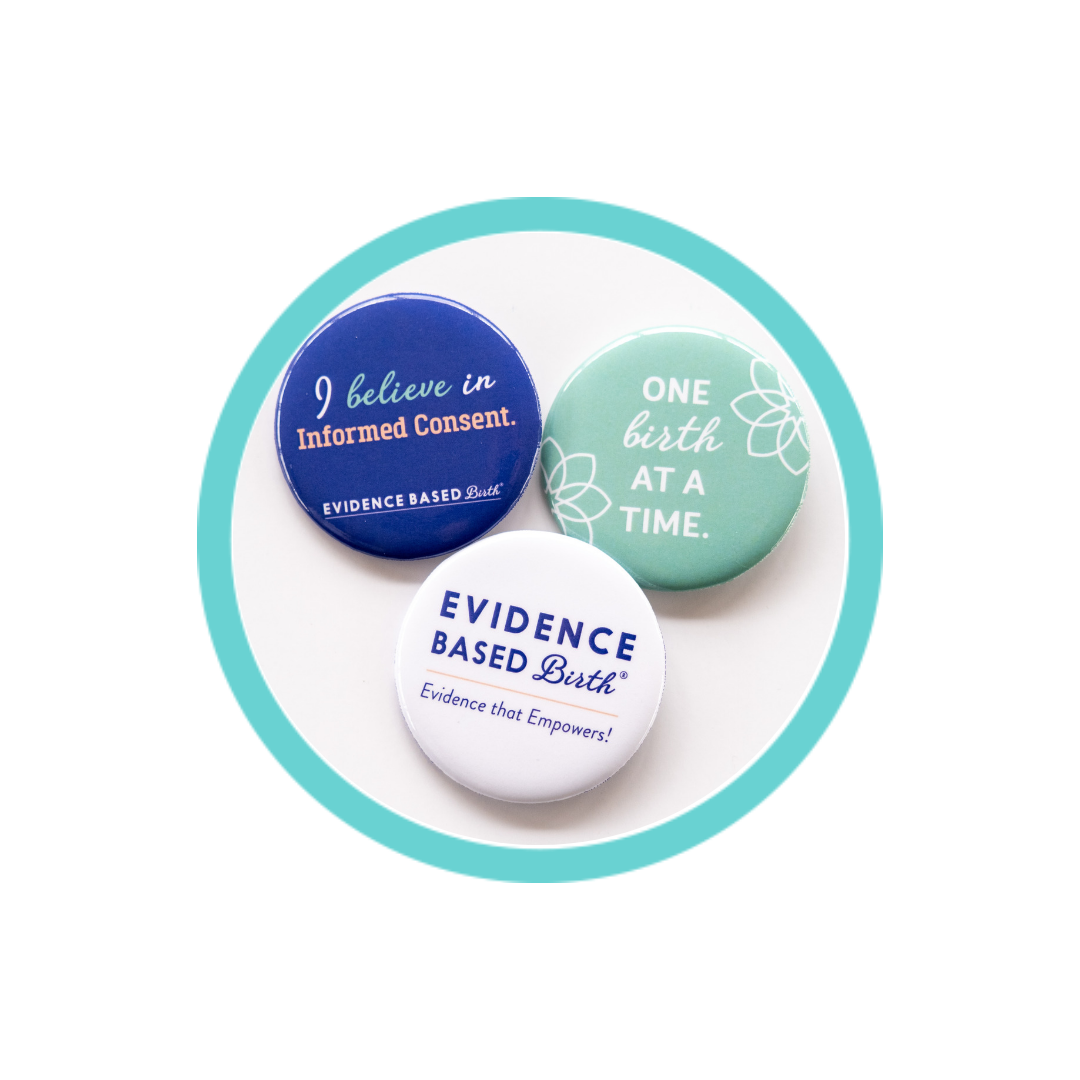 Stay empowered, read more :
Don't miss an episode! Subscribe to our podcast:  iTunes  |  Stitcher  |  Spotify In this episode of the EBB podcast, we talk with Cheyenne Varner, the founder of The Educated Birth, about intersectional reproductive health and the importance of birth education to be...