On today's podcast, we're going to talk with Certified Nurse Midwife and Founder of The Vagina Chronicles, Aiyana Davison (She/Her), about her transition from hospital midwifery to a home birth practice.
Aiyana is a Certified Nurse Midwife and Women's Health Nurse Practitioner currently practicing in Southern California. While she has worked for the past six years at a large hospital-based teaching facility, she recently started her own home birth practice and has plans to open a birth center. Aiyana has been featured on a wide variety of platforms including ESSENCE, Peanut, Elvie, Ovia Health, and Mama Glow.
Aiyana uses her social media platforms and website, The Vagina Chronicles, to help bridge the knowledge gap in people understanding their bodies as well as taking charge of their health care. Aiyana focuses her work on healing long-standing historical trauma within the Black community by sharing and vocalizing stories and supporting Black people as they traverse the healthcare system.
In this episode, we talk about the midwifery model of care in the United States and Aiyana's experiences working in a hospital-based setting, her home birth practice and her associations with a free standing birth center. Additionally, we talk about the excitement of new Black midwives entering the field, and, conversely, the associated apprehensions of Black midwives due to professional burnout and lack of interprofessional collaboration and community support.
Content Warning: Poor birth outcomes, professional burnout, miscarriage, abortion, trauma, home birth, Black birth, birth work
Resources and References
Resources:
The Vagina Chronicles
Aiyana's Pregnancy Prep Course can be accessed here. All sales through 12/3/22 are at a discounted rate in honor of The Vagina Chronicles 5 Year Anniversary.
Find The Vagina Chronicles on Social Media:
·      Instagram
·      Twitter
You can learn more about Aiyana's home birth practice, Village House Wellness, here and follow Village House Wellness on Instagram.
Learn more about Kindred Space Birth Center here.
Transcript
Rebecca Dekker :
Hi everyone. On today's podcast, we're going to talk with Aiyana Davison, certified nurse midwife and women's health nurse practitioner, founder of The Vagina Chronicles, about transitioning from the hospital setting to practicing in the community.
Welcome to the Evidence Based Birth® Podcast. My name is Rebecca Decker and I'm a nurse with my PhD. I'm the founder of Evidence Based Birth®. Join me each week as we work together to get evidence-based information into the hands of families and professionals around the world. As a reminder, this information is not medical advice. See ebbirth.com/disclaimer For more details.
Hi everyone. My name is Rebecca Decker, pronouns she/her, and I'll be your host for today's episode. Today we are so excited to welcome Aiyana Davidson, pronouns she/her. Aiyana is a certified nurse midwife and women's health nurse practitioner currently practicing in Southern California. While she has worked for the past six years at a large hospital based teaching facility, she recently started her own home birth practice and has plans to open a birth center. Aiyana's passion on advocacy focuses on addressing the maternal health crisis that Black women and birthing people face in the US, the provision of quality care for all individuals and familie's and the preservation of the legacy of Black midwives and birth work.
Her work has been featured in Essence, Peanut, LV, Ovia Health and Mama Glow. Aiyana is known as the founder of The Vagina Chronicles. She created the space after observing the significant knowledge gap for many people in understanding their own bodies, and a lack of patients taking charge of their own healthcare. Knowing that there's been long standing historical traumatic secrecy within the Black community, Aiyana's work focuses on healing through sharing and vocalizing stories, supporting Black people as they traverse healthcare, especially within the pregnancy space, and educating those interested in midwifery and overall OB-GYN health. We are so excited that Aiyana is here. Welcome, Aiyana, to the Evidence Based Birth® Podcast.
Aiyana Davison :
Thank you. I'm so happy to be here. Thanks for having me.
Rebecca Dekker :
I would love it if you could share with our listeners what inspired you to go into nursing and more specifically both midwifery and women's health.
Aiyana Davison :
That's quite the journey. Actually I thought that I was going to be an OB-GYN. That's really the pathway that I thought I was going to take. As a young child I was very excited about birth, and I think I saw the magic of it at a very young age, and so that's where my head space was. Even in high school I was like, I might have thought about pediatrics for a little bit, but it transitioned to OB-GYN and being with people at one of the most crucial times in their lives. And so I headed on that track and got so far as taking the MCATs and sitting for that, and honestly it was not the path for me. And nursing kind of hit me like a ton of bricks, and then as I explored nursing, I was able to find that there was midwifery.
I actually hadn't heard about it before, which is quite interesting because my grandmother was a midwife, but I didn't learn about that until she passed away. So that was kind of the pathway that led me there. I was the kid who was excited about birth, and seeing that during one of our classes or our tours of a science center, we saw this woman giving birth and it was fascinating to me. Where other kids might have been grossed out, I was really just enthralled with the whole process. So that's what led me on the path to become a nurse and then subsequently a midwife.
Rebecca Dekker :
So did you go back to nursing school then and kind of start over with a new program?
Aiyana Davison :
Yes, I sure did. I was pre-med biology major and undergrad, and then I did a post back in biomedical sciences, it is essentially the first year of medical school without some of the clinical portion. And I was like, it wasn't hitting the expectations. This is not where I'm supposed to be. And as I explored more options, like I said, nursing just kind of came to me. And I was like, why haven't I thought about this before? And then getting into the nursing world, I realized I could become a certified nurse midwife, and I was like, this is more aligned with who I am and my goals in life and what I would like to do. And so once I got into nursing school, I knew I was going to midwifery school next. That was already there.
Rebecca Dekker :
So when you graduated, did you practice in labor and delivery, or did you do something else first?
Aiyana Davison :
I did something else first. When I graduated, it was 2009. The economy was probably kind of similar to what it is right now, maybe a little bit worse. People were struggling. Getting a job in the nursing field, I went to one interview and it was like 300 people in a room, and they just kept having people hop from table to table, this group interview style. It was madness. But at any rate, I was like, let me get my bearings down as a nurse.
So I ended up working on a neurosurgery trauma unit, step down unit for about a year and a half. At the hospital I worked in, as soon as I saw a position open up and it was in postpartum, I was like, I'm out of here. So while I enjoyed my time there and I learned quite a bit on our unit, I knew I wasn't going to stay there for long. And then eventually got cross trained as a labor and delivery nurse, antepartum. We worked at a really high risk facility, so we were seeing people with really low ejection fractions, brittle diabetics, and pregnant. And so it was this really hard hitting introduction to pregnancy and birth when it comes to being sick and pregnant. So definitely a great experience, but again, I knew I wasn't going to stay there forever either.
Rebecca Dekker :
So you moved on to school. Where you working while you went through school, or did you just do school?
Aiyana Davison :
No, I did. I still worked as a labor and delivery nurse, which was also pretty fascinating because I felt like as a nurse, sometimes when you're trained or oriented to things, you're taught what to do and not necessarily why you're doing it. And every experience is different, but as I was going through my midwifery journey, it was giving me more supportive information as to why some of these things, we were doing some of the things that we were doing. And so that was more helpful. It was like you see clearly, your eyes are opened a little bit more as to the process of how things go and observing birth. So that was pretty interesting.
Rebecca Dekker :
Can you talk about once you graduated and became a nurse midwife, what was your experience like practicing as a new midwife?
Aiyana Davison :
Rough. So I ended up working at one of the locations where I was trained, and it was a fast paced hospital, again teaching hospital. And so we were doing maybe five to six bursts in a 12 hour shift. And while that may not seem like a lot, for some people, I think for the majority of midwives, it's draining. It's very draining, especially in the way that I like to show up as a midwife, I want to be there when I don't know what's going on. And you literally sometimes are just hopping from room to room, barely meeting people before they have their baby. So in the first year I did struggle. I don't think I realized till after the first year that I was struggling. It just was very heavy. I was afloat, but I felt very empty inside. I felt a little lost. Like I had lost my voice.
It took some time to regain that. But the first year I was looking for other midwives who looked like me, and then also looking to folks who had worked for a little while, "Hey, when does this get better or different? When do you feel like you have a handle on things?" And I got a lot of laughs when I asked that question. Because I think in anything, if you ever feel like you know it all, then it might be time to step out. You're always learning and evolving. And so that's one of the lessons that definitely came to me during that time. But it was definitely a stressful time, and I eventually needed to move away from that space. In my first, I hadn't even hit two years, I experienced a really poor birth outcome, and that was very traumatic for me. And so finding support, finding ways to navigate that early on, while I don't wish that on anyone, myself included, it actually kind of fortified me as a nurse, as a midwife rather, and gave me a different perspective on what we're doing.
Rebecca Dekker :
Was there any trauma or pain related to what you were taught in midwifery school and what you knew midwives were supposed to do and what your legacy was as the granddaughter of a midwife and what you saw in the hospital setting?
Aiyana Davison :
It's funny you mentioned that. Out of sidebar I actually present on new grads and student midwives this weekend at the Black Maternal Health Conference. And in my digging through, speaking of research, in my digging through I've been coming across these articles talking about the expectation versus the reality of midwifery. I will say I had somewhat of a big let down in my expectation of what it was going to be and how it was going to be. But there were two things that kind of kept me going through all of this. Because I would say I probably experienced burnout fairly quickly, maybe within the first two or three years, as opposed to some who it doesn't hit till five.
The two things that kept me going, the first was we have a Black birth worker group locally, and one of the doulas, when I first went to this meeting, I felt kind of embarrassed because my goal was to be more of a community based midwife. I wanted to be out in the community. My goal was a birth center, or is still a birth center, and I just felt like I was failing at it. I felt like you're still in the hospital, this is not what you had set out to do. But the redirection in our conversation was so powerful. And she said, "Look, our people come to you because most people are covered through insurance to get their maternity care there. So you're actually helping a lot more people right now where you are and lean into that right now. We need you in these spaces as a Black midwife, because people don't often get afforded that opportunity."
And so that was really pivotal in helping me just remember who I am and what I'm designed for. So that was pretty amazing. A second thing that kept me going was being goal oriented, redirecting my mind. Again, a vision had come to me while I was in nursing school. I had never stepped foot in a birth center. I had never seen one before. And I literally drew one out one day and I was like, this is for me. I know this is what I'm supposed to do. So the reminder that I needed to focus on that, it was a short term journey. My plan was never to stay in the hospital for so long. So just remembering that I have this goal of let's hit five years at the hospital and then kind of branch out and do what you said you were going to do. And at year four, things just started to turn in a way that it just made sense to kind of break out of the hospital. Not completely out but to make some changes. And so those things helped me out a little bit. A community of support is another thing that's really important to have, especially as a grad midwife, and those things were helpful.
Rebecca Dekker :
And what were the factors that were making you feel like you were on the verge of burnout at that time, in your first couple years?
Aiyana Davison :
I think there's this overwhelming sense of wanting to provide exceptional care to people. For me it means you go above and beyond. And so sometimes that push just kind of takes you over the edge a little bit. The amount of births that I attended at that time, the energy levels. Birth I believe strongly is very much an energy exchange. And so having to have that energy exchange for so often or for so long without really getting true rest in between, and pushing myself more than I think I needed to at times, aided with that burnout sensation. And then also, like I said, looking for people who looked like me within the birth community. So wanting to see more Black midwives. At my first job, we had two, and I kind of just attached myself.
I was like, "Whether or not you want me here, I'm going to hold on." And then there were some more Black midwives who were hired after me, and my goal was to make sure that they didn't feel alone. Because I felt very isolated. In such a busy practice sometimes the doctors are there on call with you, but you're doing the majority of the work there. We triage the patients. We were seeing sometimes things that perhaps we needed to call a doctor in sooner, but we would still start their care, and then hopping again from room to room for birth and management of labor. It was really intense.
Rebecca Dekker :
So was this first place that you practiced, did it have a lot of midwives? Was it a hospital that supported midwives, or did you feel like the midwives had their hands tied and couldn't really practice the midwifery model of care?
Aiyana Davison :
The hospital I worked at is a fairly large employer of midwives in California. I believe that they believe they're supportive of midwifery. However, when you go from hospital to hospital, how the midwives practice within their group is different from each group to each group. And the support is there from some physicians, but not everybody. Honestly sometimes we're treated as nurses when it's convenient and then we're treated as providers when it's convenient. And so practicing the true midwifery remodel of care, especially in that setting, that first setting, was not possible sometimes because of the sheer volume of patients that were coming in.
I remember one morning coming in and we had no cap on the amount of patients that we could take, which is not safe quite honestly. And I remember a physician saying to me, "Well, why isn't this person doing X, Y, and Z?" And it's like, well, if that's your concern, come on and help. There's 10 patients here and you want me to manage all of them. I can only be one person at one place at a time. There were some places in some spaces where I think there was support, and then there were others where it was like, this is not a true midwife group or practice, this is a midwife group being dictated by a physician group.
Rebecca Dekker :
So did you stay there for most of your hospital career, or did you move on to a different facility?
Aiyana Davison :
I moved on to a different facility that was right around year two, with a little bit less volume. My clinic location where I would see patients in office, it's an area where there are a lot more Black folks. And so I was seeing that. And the exciting part was walking into the room, and sometimes you're doing a pap for someone or you're just seeing them for GYN care, and these more seasoned women or folks who were coming to see me were excited to see a Black provider. And it's kind of like in our community this auntie vibe where they're like, "We're so proud of you, even though we just met today we're so proud of you, and I'm so excited to see you as a Black provider offering me care." So that was exciting and definitely transformational for me too. Kind of filled a little bit of a void that I was experiencing before. Still had some of the same issues in terms of midwifery model of care, but at that point I think I was more equipped to cope with that and navigate through. You see it for what it is, and then you still try to apply the midwifery model where you can.
Rebecca Dekker :
What inspired you to step into a more prominent advocacy role and start The Vagina Chronicles? Can you talk a little bit about that?
Aiyana Davison :
Sure. That came right around year two as well. From that, after that really hard year, and also sitting in front of folks realizing many folks do not know the simple parts or the basic parts about their body and how things work. I remember sitting and talking with someone who had just had a baby, and we were talking about the period returning, cycles returning, and that person not knowing the baby and where they pee are two different areas. And so wanting to help people know more about their bodies and just take their own healthcare into their hands as well.
So it came from a place of me feeling as if I had lost my voice in trying to reclaim that. And then also saying, "Here, here's this information, this is what's happening, and go find out about yourself and then heal through that process and then share it with someone." That's where The Vagina Chronicles kind of stemmed from. Again, I wasn't seeing a lot of Black midwives locally like myself. And so I was like, "Hey, we're here. Hi, we're here. It may not be many of us, but we are here." And then the connections and the networking that was formed, it just has been amazing. Because then I'm meeting all these other Black midwives who I'm like, wow, you're in Texas doing this. You're in New York, you're in Georgia. These are amazing connections.
Rebecca Dekker :
And so can you explain for our listeners who aren't familiar with your work, what is The Vagina Chronicles? Where are you located? What kind of teaching you, what's your mission?
Aiyana Davison :
Yeah, so The Vagina Chronicles is a business that I formed. It didn't start out like that. It really was just, hey, there are Black midwives here and learn about your body, like I said, but is now a business where I speak, offer workshops, I'm getting ready to launch an educational series on pregnancy and pregnancy preparation. But basically initially what my mission was, was to provide facts to break the myths and to discuss all things vagina related. And now it's kind of transformed into more of a know yourself, know who you are, whether that is as a Black midwife, whether that is as a person who owns a vulva and a vagina and a uterus, or none of those things and you're just interested, and also healing as well.
I find again, because especially in the Black community, there's so much secrecy when it comes to things like miscarriage or abortion, it's time that we have these discussions. And it's happening, so much so that we are helping ourselves heal through past traumas and learning about the things that our families have experienced is so important. And so all of those things combined is kind of the root of The Vagina Chronicles.
Rebecca Dekker :
And so you share stories there and information and help people with body literacy?
Aiyana Davison :
I try-
Rebecca Dekker :
Yeah, sorry.
Aiyana Davison :
No, I was just going to say, I try my best to.
Rebecca Dekker :
It's really interesting when I talk with young people about their bodies, and like you said, yeah, they don't understand the different holes in their body. They don't understand anything about the uterus or the cervix or even how pregnancies progress. And it's really empowering when people have that information about their bodies. I think it's really awesome that you're showing them here's your power.
Aiyana Davison :
Yeah, exactly. Exactly. I used to say it's helping people find their voice, but that's not really my job. My job is here's this information. And I feel like through the digging and discussion, they kind of tap into what they already had. It's kind of the same way I feel about birth. I'm no one's savior. We're guides and not gods. We don't have that role. But what I can do is support you along the journey, and then help you navigate a system that was totally not designed for you to thrive in. And so just guiding people along the way, that's really what it's about.
Rebecca Dekker :
About. Aiyana, I know you mentioned that you are planning on fulfilling your dream of moving into being a community based midwife, whether at home or at a freestanding birth center. Can you talk about how you made that decision to take that leap from the hospital to the community setting? And what has that journey been like?
Aiyana Davison :
Sure, yeah, 2020 is really what did it all.
Rebecca Dekker :
Really?
Aiyana Davison :
Yeah, it kind of lit the fire under my butt. So I mentioned before my plan was five years hospital, stay there, get your bearings and then branch out. And so again, around year four, I'm starting to feel that turn, like things needs to start happening. I was able to talk with some lovely midwives out in LA at Kindred Space, which is a birth center out there. We had some prior connections before I taught for one of their doula training programs. And in discussion, as they open up the door opened for me to have a little bit of a fellowship there. Again, with my goal being a birth center, I really wanted to have that experience. So I think too, what I want for folks to know is, especially in the certified nurse midwife route, there's so many different routes for midwifery, or there's a wide range of routes.
For our program we didn't have a lot of out of hospital exposure. There was a slight option, but you kind of had to really push to have that. And so for me it was important to understand what's happening outside. So it's been quite the journey. Like I said, 2020 kind of had me get pushed in this direction, that I was already going to plan to go to. So instead of staying full time, I went per diem at the hospital that I work. So that'll force me some more flexibility. I can still work. And then also I have this time to work on my own home practice, which we just opened in July. I'm so sorry. We just opened in April. We just had our first birth in July. And explore that community. And also in this time I've been able to link up with some other home birth or CPM, the midwives out in the home birth setting. And they've been just really supportive.
There's one in particular, Alicia Hubble, she's absolutely amazing, who has taken time to look through my birth bag and make suggestions, and be a guide for the things that I might have missed either before in training or as I'm trying to prepare and really be thorough with getting this home birth practice together. So it's been a busy season, but it doesn't feel so full that I can't handle it. I don't feel like I felt starting out in the hospital. I feel like there's a balance to it. Yes, there are days where I'm like, wow, this was a lot. But there are many more days where I'm like, okay, today is a focus on your practice and paperwork, or today I'm going to the hospital, or today I'm going to the birth center. So it's just been really eyeopening. And for them student midwives out there listening, especially in the nurse midwifery realm, I encourage you to experience all realms of midwifery if you're able to.
Rebecca Dekker :
Even if it's just shadowing?
Aiyana Davison :
Absolutely, I would've loved to and I just wasn't afforded the opportunity at the time, but I'm getting it now.
Rebecca Dekker :
And for listeners who aren't familiar with it, often some freestanding birth centers will have a fellowship where a newer midwife who's not experienced in out of hospital birth can come for a year or so and practice there. So is that what you did, you get to attend a lot of births in that time?
Aiyana Davison :
Yes, earlier this year, actually starting in December of last year or so, 2021, up until about May of this year, in March I was completely immersed in the birth center world. So I was attending, I think we had about four or five births that month, plus seeing clients on a regular basis. So twice a week, and then whatever birth would come by. It's funny because I live about an hour from the birth center without California traffic. And still I didn't miss any births, so I'm very grateful for that part. But it's quite the experience. Just the clients alone, the students there, of course the midwives, all of it was an exceptional experience. I'm really glad that I was able to have this. And it just kind of happened. I don't think anything just happens for a reason, but the door was open and I'm so grateful for that opportunity so that I could experience that and then learn the things of what to do for my own practice or the birth center when it comes.
Rebecca Dekker :
Can you talk about what it felt like to see your first community birth outside of the hospital setting?
Aiyana Davison :
Sure.
Rebecca Dekker :
How was it different?
Aiyana Davison :
The first birth with Kindred Space actually happened to be last July, because they needed some backup. So I was like, sure. They were like, "Hey, do you want to come to birth?" Yeah, absolutely. I'm off and I will be there.
Rebecca Dekker :
I love that. I'm off work, so I'll come too.
Aiyana Davison :
I'm not at the hospital, so yes, it was absolutely magical. The couple was amazing. The birther, honestly, it was a little too good to be true. It's like to set the stage for home birth, for me, I want the raw, let's get the emergency in, not that I want anything bad to happen, but I want to see it all so that I can get my mind how to handle things. Because it's totally different, in the hospital everything is readily available to you. The operating room if needed is down the hall, as opposed to what's the local hospital that we would transfer someone to in the event that they needed to go into the hospital? It was this really beautiful birth that… Hands off, which is what I was craving, hands off and you tell me when you're ready to push. It was a beautiful en caul birth and a water birth also. It was just amazing.
Rebecca Dekker :
So an en caul, meaning the baby was born inside the bag of waters still?
Aiyana Davison :
Yes.
Rebecca Dekker :
Wow.
Aiyana Davison :
Yeah. And then there was a student midwife there at the time, and we both helped guide the baby out, just kind of catch the baby there and remove the sack. I've had plenty of en caul births before, not plenty, but the rarity that it is. But it was still this really magical experience. And we removed the membranes and then looked at each other and it was just one of those really great moments. So it was a really good setting, a really good start to my out of hospital experience. And then of course as things move along, you start to see some of the realities of, oh, we need to call 911, or this is not something that we're comfortable with and giving people options. We can do X, Y, and Z, or we can do something else. So it's definitely been a journey.
Rebecca Dekker :
And do you have any stories or advice about the practicalities of opening your own home birth practice as a midwife? What's that experience been like?
Aiyana Davison :
It's intense. You have days where you're like, why am I doing this? And then you have days that remind you why you're doing it, and you're like, oh yeah, this is why I'm here. I would say for those who are interested, again, try to shadow somebody outside if they're able to. And then additionally have support. So I do have a business partner, she's not a midwife, but she deals a lot with healthcare administration. So she understands some of the funding, some of the requirements that will be needed for the freestanding birth center, but have support. Life is not meant to be done alone. Neither is birth and nor is midwifery. Especially these practices that are outside of the hospital. And even inside, it's really, truly not meant to be done alone. So get the support you need. There are mentors out there. I have a really great network of people that I know I can call on and talk to about this process.
So building that team, like I told you, I just attached myself to people to get that support that I needed. And of course you want to be respectful of people's capacity, so be mindful of that. But finding people who can support you along this journey is critical. Don't do it by yourself. That's really my takeaway.
Rebecca Dekker :
So what does the next step look like for you then? Are you still practicing in the hospital and at home, or have you fully made the transition to home birth?
Aiyana Davison :
I have not fully made the transition to home birth solely. I still am practicing in the hospital. It will come at some point, but I'm walking very slowly through my business of the home birth practice, and simultaneously building a birth center. So getting that paperwork together, finding a location. So it's not completely there, but it will be there and I'm very excited about it. So I'm still in a little bit of both worlds, seeing the hospital and the home birth setting. But yeah, it's a slow transition. I'm okay with it. I don't want it to be rushed. I want it to be right. So I'm taking my time with it.
Rebecca Dekker :
Yeah, I love how you talked earlier too, about not rushing things and not feeling like you have to accomplish everything right now. And I think that's really important for a lot of birth workers to hear, because sometimes we get inpatient with the way things are and we think this is not acceptable. We need to make change now. And then it's really hard when you realize it doesn't change overnight.
Aiyana Davison :
It takes time. I would love to walk into the hospital and be like, "This is not right," and change it all right away. Unfortunately it doesn't work like that, but I know that the little steps that I'm taking right now are change. That's some of the change that we need to see. Before I had that kind of guilt of not being a community based midwife. Now I'm like, do I hang on to this hospital side for just a little bit longer? Because again, people are needing care in hospital, and good care in the hospital, and people who look like me in the hospital, and I go back and forth about it. But I'm hopeful for the future of midwifery as well, that we will afford other Black midwives and student midwives to come through and have this experience and to lead out in this setting as well. However long that is, or however short that is. But they be there for people where they need it.
Rebecca Dekker :
I think you're right. And we need a critical mass of people, so they don't feel like they're the onlys or alone. And it takes time to build up that critical mass. But it feels like in the past couple years, there's been more momentum in that more Black student midwives, more Black midwives graduating. And that's really exciting.
Aiyana Davison :
It is exciting. I get a little nervous too, because the sustainability is a big question, and there're different points to it. So financial, emotional, supporting them and their needs as they go along. But again, these fellowship programs, we have mentorship programs that I'm a part of, and I'm happy now to be able to give back as no longer a novice. They say I'm no longer in that zone, right? No longer a novice midwife, but be able to give back to people in the way that I knew that I needed at that time, or in the way that they need for right now. If we're looking back, and this is what's pivotal for me, if we're looking back at the history of the Black midwives of the South, what they call granny or grand midwives, not only were they there to support the community, but the community was there to support them as well. They could not have done their jobs without community support.
And it's the same thing. We need people to support us through this process. As much as there's these healthcare gaps and deserts, we can place Black midwives out there. We can place midwives in general there, but they need support in order to sustain themselves. That includes familial support too. Sometimes we have midwives who they have kids or they're single parent homes, and we're expecting them to come in and do this care, this really big job, but they need support at home too. And there are others who have that, which is great. Sometimes even just a meal after a birth, I'm a single midwife and sometimes I'm like, I don't even know what to think about what to eat after birth. And what's funny at the birth center, one of the midwives is like, "What are we eating after this birth?" So to have that support within that network with each other, but then also these outside folks pouring into us, is how we continue to sustain ourselves and our community. Because without us, how do we do our job?
Rebecca Dekker :
Yeah, you're right. It doesn't do any good to graduate a bunch of new midwives if the job burns them out and they don't have the support.
Aiyana Davison :
Exactly.
Rebecca Dekker :
Just like we know with nurses, they keep saying, "We don't have enough nurses. We need to make more nurses, we need to hire more nurses." I read something somewhere, it's like taking a carton of eggs out of the refrigerator and throwing them all on the ground and then being like, "We need more eggs. Why don't we have more eggs?"
Aiyana Davison :
That's a really great descriptor. Yes, it's true. Because first of all, they may say there's a shortage, but no, what are you doing to retain your nurses? How are you supporting them through their first few years of practice. And after Covid? I mean, well, not after, but in the midst of Covid, because it's still happening. Let's be real. I should say, after 2020, you're expecting people to really stay in this environment without supportive measures, whatever that looks like? Who would want to say when they're treated poorly? In all realms, nursing and midwifery, we definitely need the support in order to continue.
Rebecca Dekker :
Aiyana, it's been so good hearing your story and just hearing your journey about how far you've come. Do you have any final words of advice or wisdom for anybody listening, maybe who's expecting a baby or who wants to go into midwifery?
Aiyana Davison :
Yes. Both of those I think can be addressed with this one thing. Don't believe all that you see on social media. Please. I think, honestly, and I've had this conversation with other midwives and friends, the hype of midwifery, I truly believe it is a calling. That doesn't mean that other people who aren't called to work can't do it. But I do believe it's a calling. But it does take a lot. And so sometimes you'll see us very happy after a birth, or visiting folks and you see this curated photo or reel or video, whatever, know that there was probably a lot that went behind it. And even in my work through The Vagina Chronicles, I'm trying to make this switch to, let me show you these hard days. Let me let you know, everything is not easy. And so the same goes for birthers. You may see someone with their photo of them and their baby, but you didn't see the four days of labor that they were experiencing. You weren't there when they got bad news about something. there's so much more to it than what meets the eye.
Rebecca Dekker :
Same with parenting and relationships and all those things. What you see on social media is not reality.
Aiyana Davison :
It's not. Again, I think the other thing that I said before too applies. We're not Gods, we're guides. So while we may have some answers, not every answer is going to apply to every individual. And so just take it as it comes. Figure out what works for you in your individual walk and journey, and then if you're able to, go find the people who can support you in the way that you desire for that journey, whether you are a parent, whether you are birther or expecting parent, whether you are someone interested in midwifery or a student, go find your people to help you through.
Rebecca Dekker :
Aiyana, for people who want to follow you, they can go to thevaginachronicles.org and @thevaginachronicles on Instagram. Are there any other projects or resources you want our listeners to know about that are coming up?
Aiyana Davison :
Yes, I'm launching a birth prep course. This will be through a company called Retrieve. This will be probably in the next several weeks, depending on when this airs. And then also my home birth practice is called The Village House, and you can look us up on thevillagehousewellness.com. The website is still pending, but hopefully it'll be up soon. And those are the places where you can reach out.
Rebecca Dekker :
Awesome. I encourage everyone to follow Aiyana's work, and thank you so much for all you do for families and for other birth workers. We appreciate you.
Aiyana Davison :
Thank you. Especially the midwife community, we appreciate what you do for us too. So thank you so much.
Rebecca Dekker :
All right, everyone, thank you so much for joining us for a fabulous interview with Aiyana all about The Vagina Chronicles and her transition from hospital to home birth work. Thanks again everyone for listening, and we'll see you next week. Bye.
Today's podcast was brought to you by the Evidence Based Birth® Professional Membership. The free articles and podcasts we provide to the public are supported by our professional membership program at Evidence Based Birth®. Our members are professionals in the childbirth field who are committed to being change agents in their community. Professional members at EBB get access to continuing education courses with up to 23 contact hours, live monthly training sessions, an exclusive library of printer-friendly PDFs to share with your clients, and a supportive community for asking questions and sharing challenges, struggles and success stories. We offer monthly and annual plans as well as scholarships for students and for people of color. To learn more, visit ebbirth.com/membership.
Listening to this podcast is an Australian College of Midwives CPD Recognised Activity.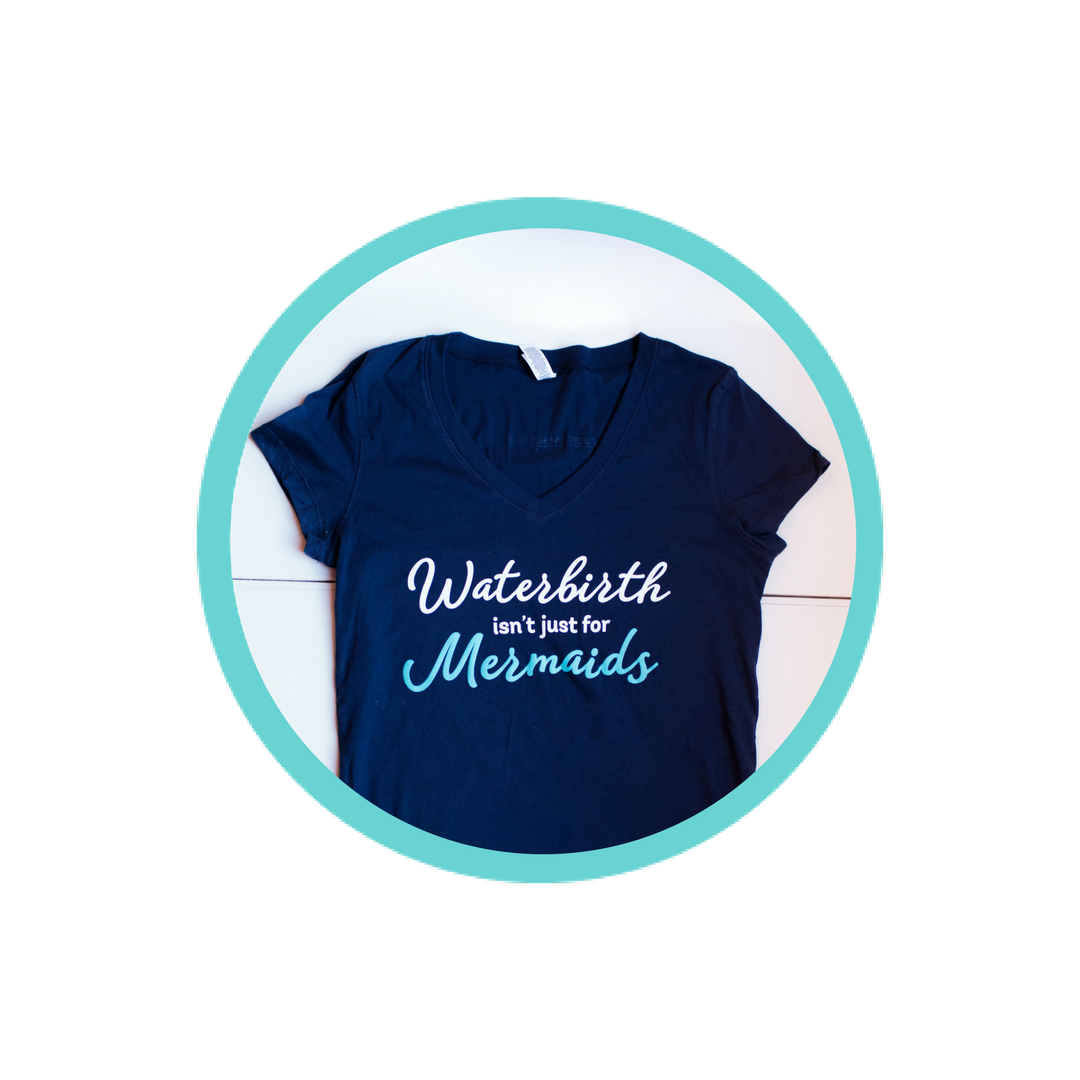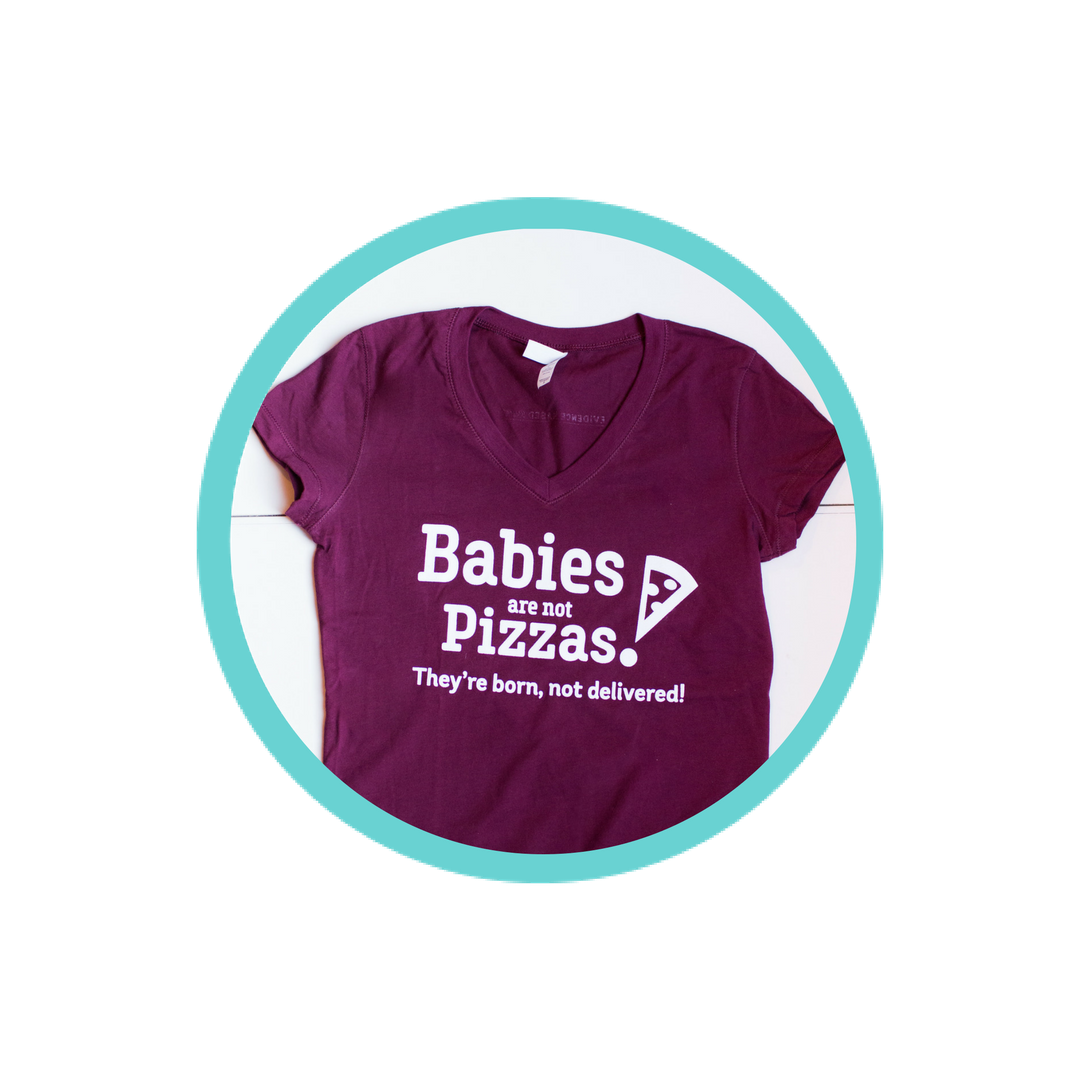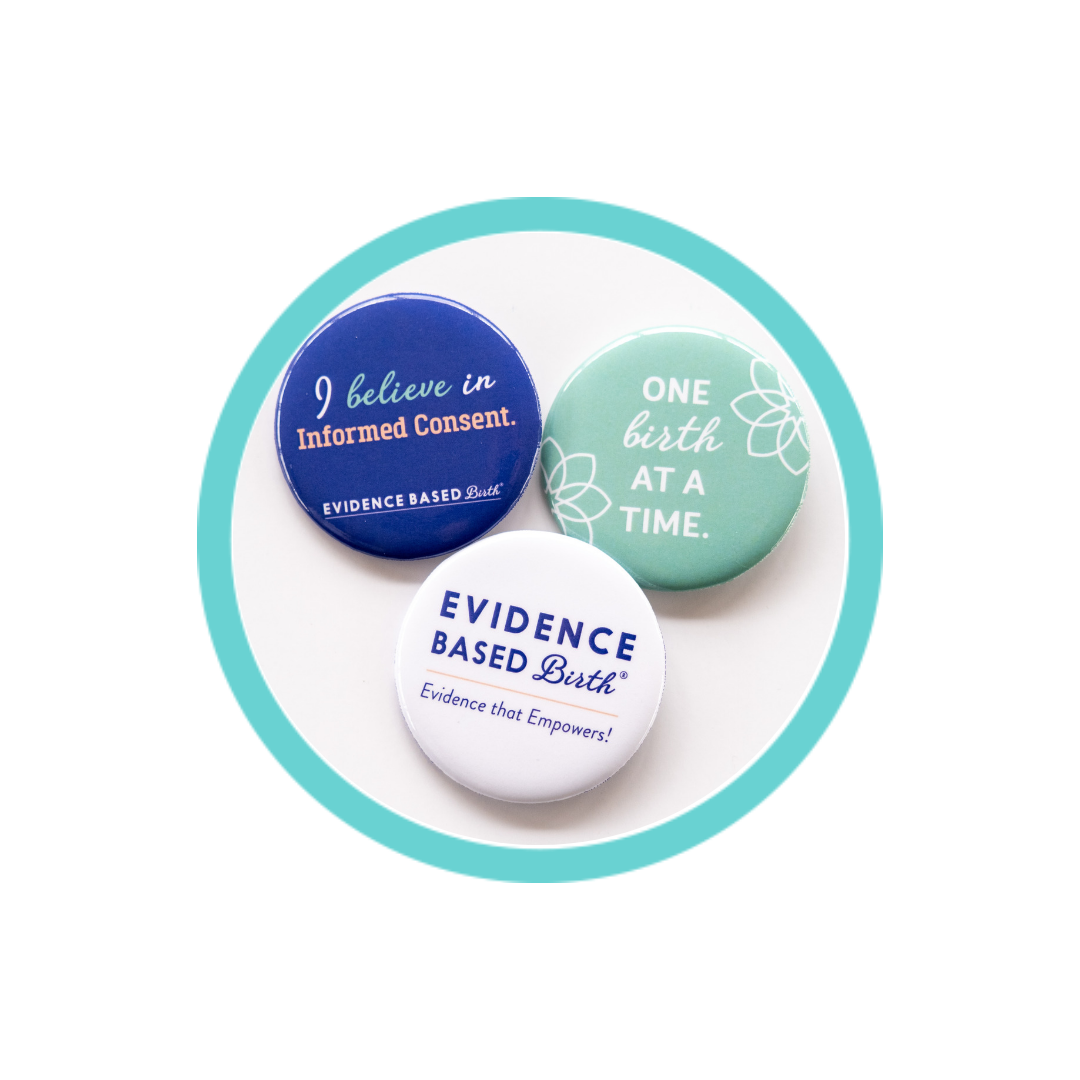 Stay empowered, read more :
Don't miss an episode! Subscribe to our podcast:  iTunes  |  Stitcher  |  Spotify In this episode, I'm joined by Liesel Teen, a seasoned L&D nurse and childbirth educator and the creator of Mommy Labor Nurse, where she reveals the common myths surrounding...