In this episode, I am joined by Danie Crofoot of Full Spectrum Doulas, an organization dedicated to creating dialogue around topics such as LGBTQIA+ inclusion, cultural competency, racial issues, and much more within the birth community. Their goal is to create space and support for people to have the power to write their own birth and postpartum stories. Danie is a childbirth educator and sex educator, and is known as a "traveling doula" – splitting time mostly between Los Angeles and New York.
Danie and I discuss a number of issues relating to queer and trans parents, including the evidence on trans people, hormones and pregnancy, trans masculine people and pregnancy, mis-gendering, hospital logistics, and how the academic world can build a more robust body of research on topics relating to LGBTQIA+.
Resources
Connect with Danie Crofoot on Instagram (@of.earth.and.salt), Facebook, and at ofbirthandsalt.net.
Learn more about Full Spectrum Doulas here.
See the Genderbread Person visual here.
View the transcript
Rebecca Dekker: Hi, everyone! Today I'm so excited to welcome Danie Crofoot to the Evidence Based Birth® Podcast. Danie is a full spectrum doula based out of Los Angeles, California. They are dedicated to creating dialogue around much-needed topics of conversation, including LGBTQ inclusion, cultural competency, racial issues and so much more within the birth community. Their goal when working with pregnant people and postpartum parents and families is to create space and support for people to have the power to write their own birth and post partum stories.
Welcome, Danie, to the Evidence Based Birth® Podcast.
Danie Crofoot:
Thank you so much for having me. I'm very excited to be on the podcast.
Rebecca Dekker:
So tell our audience a little bit about yourself about why you got into birth work.
Inclusion for Queer and Trans Parent Families
Danie Crofoot:
Yeah. Like you said, I'm a full spectrum doula. I'm also currently training to be a child birth educator. And I'm also a sex educator. I'm also known as Danie the Traveling Doula. I travel around for work a lot, so I split my time between Los Angeles and New York most frequently, but I like to go all over.
Danie Crofoot:
I got into birth work because I … Initially it was something I was very fascinated by. When I was younger, I thought that I wanted to be an OB. However, just due to a lot of extenuating circumstances, that ended up not coming to be for me. And fast forward a few years, I was working at … It was called Integral Yoga in New York. Somebody had talked about their work as a doula, and I was really curious about it. They told me what that was. So I really started to look into it. It felt very right. I really wasn't sure how to get started, but I decided to just do it.I started reading books and doing a lot of research.
Danie Crofoot:
When my friend got pregnant with a set of twins who, [inaudible 00:02:45] village, coparent to, that to me just felt like the confirmation that I needed that this is the work I was being called to do. That was my first foray into doula work. And then I was very fortunate a while after to become officially certified through Doula Trainings International, or DTI, because they offer scholarships for doulas of color as well as trans and non-binary doulas.
Danie Crofoot:
It's very interesting because a lot of people, I feel like, get into birth work after they personally have had children or it's something that they've known for a really long time, but I just feel like this is something that I was called back to by my ancestors.
Danie Crofoot:
Everything has just lined up since. For me, being able to navigate that from the perspective of not wanting to birth children myself has been very much about being able to hold space and create space for people to have the experiences that they want and not just have something pushed upon them because this is what the culture says, this is what society says, this is how I'm supposed to feel, and that kind of thing.
Rebecca Dekker:
I always love it when I meet doulas and midwives and other birth workers who haven't biologically given birth themselves because I think it's just amazing and important to remember that anybody can feel called to this work. And you don't have to have had your body do that yourself. You can be an amazing support person and birth worker. Sometimes you bring a different perspective to the process. So that's really exciting to me to hear that you went into this process and decided to become a doula.
Rebecca Dekker:
What was it like those first couple of births that you went to as a doula?
Danie Crofoot:
It was very thrilling, for sure. It was a little bit scary because I had seen people give birth prior to me deciding to go into doula work. But you're stepping into a whole other role of being like, "Oh, okay. I guess role of responsibility shifts a little bit." To me, it feels very magic to connect with people in a way that they want me to be there when their child or their children is coming into the world. I will fully acknowledge that when the baby comes I do get a little bit teary eyed just because it's this big, big emotional thing and then this big release. I feel very lucky to be able to do this work and to be called to do this work.
Rebecca Dekker:
So tell us, what struggles are you or your community facing?
Danie Crofoot:
I think one of the biggest struggles that my community faces, in terms of trans people and non-binary people especially or even masculine women or butch women face, is there's a lot of transphobia for sure, especially in my perspective within the birth community, can feel very disheartening because you have people who are supposed to be respecting the autonomy and the choices and the existence of somebody else. I mean, we all have our things that we're working on.
Danie Crofoot:
And I want to say this in a way that's intentional. And I don't think that myself or any other trans or non-binary person is wrong in being upset or being angry or being hurt by transphobia and homophobia within the community. But that, to me, is one of the most frustrating things, especially seeing the language that people will use to describe trans people. It can be violent in a way. Not that it can be, it is. It's a form of violence against trans people and non-binary people to not respect who they are and not respect where they're coming from and saying all kinds of things like misgendering them, or "Well, they're not really a man," or this, that, and the other. The list goes on.
Rebecca Dekker:
The one that I hear a lot, or see a lot, in the birth world is "Only women can give birth," kind of erasing the fact that people who don't identify as women do give birth.
Danie Crofoot:
Yeah, definitely. The gender binary is something that's … In the grand scheme of humanity, that's relatively new and that honestly plays a lot in colonialism. And the way that we try to control people a lot of times through very specific religious ideologies. And only certain people could read those texts, so they were being interpreted by the most powerful people who, more often than not, were the ones colonizing all of these other people. And I think that's a really important thing to add to that because it's like, white supremacy really does have an effect on everything that we do. We need to work to dismantle those things.
Danie Crofoot:
And that also includes the dialogue that we have around gender and gender identity and sex. Because even people who try to use the biological essentialism, which, to put that in a little bit of a simpler term to say, "Well, it's XX and XY," also completely dismisses people who are intersex. And often times, people who will use that argument don't have a full scope or concept or understanding of actual chromosomal characteristics and how that plays out in our genes and etc. Most of the time, it's just a very grossly simplified way to erase and ignore an entire subset of people who don't necessarily feel or look the same way you do or how you think people should look.
Rebecca Dekker:
Yeah. So just keeping in mind that we have a worldwide audience and we have people that live in parts of the US and other parts of the world where these issues aren't openly discussed, would you be open to defining what is the difference between binary and non-binary for our listeners who might not be familiar with that terminology?
Danie Crofoot:
Of course. To put it very simply, binary, when you break the word down, means two or double. And a binary, when we're talking about gender, often times we are talking about women and men. And non-binary- [crosstalk 00:09:30].
Rebecca Dekker:
It's the only two options that people can have.
Danie Crofoot:
Yes. Correct. And then non-binary is falling somewhere in the middle. There's more than the two options that we are often presented with. I mean, in reality, there are technically three options because there is man, woman, or intersex. But even the intersex, you end up having to choose, at least in the United States and from my experience, you have to end up choosing between man or woman. But the concept of non-binary, which is how I identify as, transmasculine non-binary …
Danie Crofoot:
My whole life I've never felt like a man, but I've never felt like a woman either. So I just felt like something in between. And gender, it's really complex. I personally don't believe that there is anything that can be dealt with in absolutes. So gender is very personal.
Danie Crofoot:
One of the things that I often will recommend to people, one of my favorite things in the whole world, is the Genderbread Person. And that is this really cool, really straightforward and very simple chart that discusses everything from sexual orientation, defines and explains sexual orientation, gender identity, gender presentation, chromosomal sex, aka biological sex, and romantic attraction, sexual attraction, everything. Just very simple and straightforward for people who might need a little bit of a visual or just also something to just have on hand to refer back to. I think that gender is a very personal thing, even amongst people who identify with a binary.
Danie Crofoot:
And I just want to make it clear that I don't think there is anything wrong with identifying as part of a binary at all. It's whatever feels best for you. And there are trans people that do fall in the binary. They identify as a trans man or a trans woman. That's a valid thing too. And then there are people who don't feel like either. And there's a whole list of different types of labels that people will use that you can also find on that website that they talk about.
Rebecca Dekker:
Yeah. Thank you so much for pointing everyone to that website. So the resource is genderbread.org, and it's called the Genderbread Person. They have free worksheets and posters and information all explaining different concepts like anatomical sex, gender identity, gender expression and attraction in a super simple bite-size way of understanding it. So I think that's a great place to go if you need to learn more.
Rebecca Dekker:
One thing I've noticed, Danie, is that I'm seeing more and more doulas and even a lot of midwives developing more LGBTQ affirming practices with their language, with their websites. But one thing that I've noticed is that hospitals, at least most hospitals I'm aware of, have not even started the process of becoming more affirming to people who are non-binary or trans. Can you talk a little bit about what that experience might be like for somebody who's LGBTQ and walking into a traditional hospital system?
Danie Crofoot:
Yeah, for sure. I think it's important to acknowledge that it can vary based on where you live. So for somebody like me who tends to work in larger cities … And obviously not all larger cities are liberal-leaning, but places like Los Angeles and New York. I think some people can be a little bit more willing to listen once you start that dialogue on a person-to-person basis. But I think we also have to be realistic in understanding this is still a process, that we're really pushing for inclusion. So I think that it's important that we as birth workers have conversations with our trans and non-binary clients.
Danie Crofoot:
And also this is something that I try to talk to my own community, in terms of trans and non-binary people, about their expectations around how they're going to be acknowledged, how they're going to be spoken about. And this is where I encourage people to really do their research because there are some people … Again, there are some people who may be open to having that dialogue, but there are also people who aren't. If you have the option to not work with those people who may misgender you, whether intentionally or not be transphobic or homophobic, I think that that's something that we need to really be cognizant of, especially in the South, in the Midwest, which is where I grew up. Those places, they're not on the same page yet. I think they might still be a few chapters behind.
Danie Crofoot:
And I don't mean that in any disparaging way because I want to be very mindful of the way that I speak about people because I don't want to be disrespectful. But just having grown up in the Midwest, I also understand that sometimes the rate of progression can be a little bit slower than in, say, the coasts.
Danie Crofoot:
I actually have a joke. I said, "If you want to know what year it is in the Midwest, my family's finally figured out about essential oils."
Danie Crofoot:
I think I might've strayed a little bit on that one.
Rebecca Dekker:
No, I get what you're saying. I see that myself, living in the Southeast. I agree with the fact that it's taken longer and sometimes … But I also think there's some generational effects I'm seeing that are really positive, in that younger people seem to be much more open to the concept of talking about gender and binary or non-binary issues. And even in our childbirth classes, we incorporate gender-inclusive language. And we have a policy at Evidence Based Birth®. You can find that policy on our "about" page.
Rebecca Dekker:
And one thing that I've noticed is even in some really conservative parts of the country, the South, when I've done different workshops traveling around, when I say "birthing person," nobody gets offended. Occasionally somebody might ask, "Well, what does that mean?" But for the most part, they don't seem to have a problem with it, which I think is very encouraging. Although we do get emails, I'd say about every other week or so, from people who are extremely angry at Evidence Based Birth® for even using any kind of gender-inclusive language. They say that we're trying to get rid of the word woman, which we don't. We do use a variety of terms throughout our articles. I wish them well, but they leave. Sometimes they say, "I'm never going to be a customer. I'm leaving the membership. I can't believe you're doing this." But those emails are few and far between, getting less frequent. So I'm thankful for that.
Danie Crofoot:
I mean, the fact that they're becoming fewer and farther between is good. I think that there's the saying that … And understanding that women do experience marginalization and oppression, and that's not even talking about the intersections of things like race, class, sexual orientation, or even transness. Cis women still hold more power over trans people just because it's more of the socially accepted norm.
Danie Crofoot:
I think that those steps towards equity can feel scary and they can feel confusing. And people's feelings are definitely valid, but making space at the table doesn't mean that we're going to push you out of existence because women are still women. Women will always exist as long as humanity does. But trans people in any capacity are not a threat to womanhood because, like I said at the start, gender is personal. Nobody can take away your womanhood. Nobody can take away your manhood. Nobody can take that away from you because you get to decide what your gender is.
Danie Crofoot:
And together I think it's important that we build a strong foundation and support each other. Because what's better than having an even larger network of support and love? You know what I'm saying?
Rebecca Dekker:
Right. So tell me, Danie, what strategies have you been trying in your community to help families and include families that are LGBTQIA?
Danie Crofoot:
I try very hard to use inclusive language obviously. It's something that comes a little bit naturally to me at this point. And I'm trying to start up some queer and trans parent groups because a lot of times you see these parent groups … It's not specifically saying, "Cisgender and heterosexual people only." But sometimes being trans or non-binary can be very isolating. So my strategies are continuing to talk about the existence of queer and trans people and insisting that trans people can give birth and they do give birth.
Danie Crofoot:
You saying something doesn't exist doesn't make it not exist. I can say the sun doesn't exist, but the sun is still there. And just really trying to make space for my community and having conversations with other birth workers and having conversations with doctors, nurses, midwives, etc. I also recently started a group specifically for LGBTQ+ birth workers in Los Angeles because I was feeling a little bit isolated. And by creating that network of support, we can continue to create even further networks of support for clients. Because when we as providers feel healthy and loved and safe and supported, we can then provide that for our clients and also just even if you can't take somebody on or just being able to give somebody the resources: "Oh, this pelvic floor specialist is competent and working with trans people," or "This midwife is trans." Those things really do matter because in order to really build things up, you have to have a strong and solid foundation.
Rebecca Dekker:
Yeah. So what was the response? Were people excited to come together in your support group?
Danie Crofoot:
Yeah. I literally just started this a couple of days ago because, funny enough, I was talking to my therapist about how I felt a little bit lonely out there. I'm originally from L.A., but it's been an interesting experience, the culture out in Los Angeles versus New York. Whereas in New York, I was frequently meeting up with other birth workers, getting coffee. I was watching their kids. And I mean, out here, I have a lot of really amazing connections, but I feel like it's not as … I mean, the word that comes to mind I guess is tangible. We're all busy, but I really just want to come together.
Danie Crofoot:
I want to connect with those people because I love my community. I love working with them. I love being able to say, "Okay, well, maybe I can't take this person on right now or maybe this isn't the right fit for me, but this person is fantastic for you." And so far, it's been pretty solid. I recently saw that somebody had created an event for a meetup here in Los Angeles at Cuties Coffee. That's an awesome little queer coffee shop. So I want to shout them out. It's coming up soon. But just stuff like that. That's what I want to see more of, and not just specifically for LGBTQ+ birth workers, but for everybody because we, as a community, are our strongest resources, I feel like.
Rebecca Dekker:
Exactly. So let's talk a little bit about some basic inclusiveness things we can do for LGBTQ+ people. Because as I mentioned earlier, most obstetric clinics and most labor and delivery units are highly gendered and don't always allow for gender diversity. And people who are LGBTQ+ can face intense fear, discomfort, and discrimination when they're trying to access healthcare. Also, there's research showing that trans men are more likely to choose midwifery services than regular general population.
Danie Crofoot:
Yes.
Rebecca Dekker:
So what can midwives and doulas … What are some things they can do? Using correct pronouns, title, and name are important, but what are some other basic practical things that clinicians can do to be more inclusive?
Danie Crofoot:
Obviously using the correct name, pronoun, etc. are the most important. You're going to have to do a little bit of research. I always encourage reading. And I know that we're all very busy, but just doing a little once-over or having conversations or bringing in people, who I would prefer that they were trans or non-binary themselves, to perhaps teach staff how to be a little bit more culturally competent.
Rebecca Dekker:
Well, one thing I was thinking of … I was looking at a study recently by Richardson in 2019. They talk about just restrooms or bathrooms at clinics being an issue. A lot of OBGYN clinics may only have a restroom for women, so considering having restrooms for all genders is [crosstalk 00:24:12] basic thing.
Danie Crofoot:
Yeah. I mean, that to me is very interesting because even if it is a cis woman who's giving birth, what about their partners? Some partners, they have same-sex partners. But what if they're cis hetero couple? Men have to pee too. It is really important to make sure that we're including the whole family because I feel like when we put that much pressure exclusively on the pregnant person, it can be really stressful. But yeah, making sure that there are bathrooms where people feel comfortable using.
Danie Crofoot:
And I think the big thing too is understanding that you're going to make mistakes. We're all human. There is a difference between accidentally saying miss or she and being like, "Oh, excuse me, they" and continuously deadnaming somebody. And what deadnaming is: using the name that was given to them at the time of their birth that they may not use anymore. That's a form of violence. Because some people may not have the means to legally change their name because it can be costly, and it can be a lot.
Danie Crofoot:
There's an organization based out of New York City, TDELF. It's called The Name Change Project. It helps especially low-income trans and non-binary people get their affirming name on all their legal paperwork. And I think that's really important to a person's well-being. Also in the state of California, I know if you're on Medi-Cal or public assistance of any kind, you can get some fees waived for your name change also.
Danie Crofoot:
Going back to the topic at hand. Sorry. Understanding that it's okay to make mistakes and it doesn't have to be "Oh my gosh. Oh, no. I'm so sorry." Because then it just throws everything off.
Rebecca Dekker:
Because it draws more attention to it. So it's okay to apologize, but don't sensationalize and make it a big deal.
Danie Crofoot:
Yeah. It'd be like, "Well, she said. Oh, excuse me, he said" or "They said." And if you don't know or if you're not sure, be honest with people. It's very tiresome to work with a person who pretends that they know all this stuff. It's fine. A lot of people are still learning. This is still a process, and I understand that it is still your responsibility to educate yourself, but it's okay to ask questions within a specific scope. Don't be asking questions about-
Rebecca Dekker:
Invasive questions about their-
Danie Crofoot:
Yeah. I was trying to figure a good representation of that, but sometimes with that … I feel like most people have a pretty solid idea of what an invasive question is. Don't ask a trans person or a non-binary person something you wouldn't ask a cis person unless it's medically relevant, that kind of thing.
Danie Crofoot:
But really, I think that the most important thing is about education. Even if you don't necessarily know an educator in your area, there are plenty of people on the internet who do this work, myself included. I talk very openly about trans and non-binary issues on my social media. There's a lot of sex educators. There's a lot of queer and trans people who are really doing solid work and having these conversations that you can just follow us online and learn from us that way.
Danie Crofoot:
Like I said, I do encourage bringing people in to teach you because that's another way that you can support trans and non-binary people and queer people and people of color, is by bringing us in and paying us so that we're still being sustained in our work, but you're also getting education out of it, which makes you even better, which makes it so that you can further extend your support to other people.
Rebecca Dekker:
Yeah. That's super helpful. And I really think it boils down to just making sure you treat all birthing people as unique individuals and showing care and compassion like you would to anyone and just being aware that with these populations, there's certain things you can do to show that care and compassion and to not cause harm.
Danie Crofoot:
Yeah. And understand that some queer and trans people may be coming from a place of fear or being guarded or uncertainty because unfortunately there are a lot of people who are not willing … I don't want to say a lot, but there are people who are not willing to see us as we are. And we don't necessarily want to put ourselves out too much for fear of being rejected or for fear of feeling like our care is going to be compromised because of who we are as people.
Rebecca Dekker:
Right. So Danie, do you have any questions for me? Is there anything I can help you with?
Danie Crofoot:
Yeah. I think one of the questions that I'm always trying to find out is, I'm trying to see more evidence-based studies about … Queer people may be a little bit easier to work with because there are cis queer people. But trans people, especially trans men and testosterone. Do you happen to know of any studies or any research or any evidence having to do with hormones and pregnancy for trans men in any capacity? I know that's a very broad thing, but I just feel like there's so little actual science research that I can find on trans men and pregnancy or transmasculine people and pregnancy.
Rebecca Dekker:
Yeah. That's a great question. I have not personally seen actual studies on hormone use for trans men during pregnancy, but my research editor and I recently updated one of the modules of a class we teach inside the professional membership. It's called How to Help Families Get Evidence-Based Care. We added a whole section about partners, including the unique needs and experiences of LGBTQ+ people. So we did a literature search on PubMed looking for anything related to that that had been published recently. And the last time I did a search in 2017, there really wasn't anything. We found just a couple of studies now. I think that we will see more research coming out in the future as more people are discussing the topic.
Rebecca Dekker:
There was one interesting paper by Hoffkling, published in 2017. It's Called From Erasure to Opportunity: A Qualitative Study of the Experiences of Transgender Men Around Pregnancy and Recommendations for Provider. This was an interview study where they did in-depth interviews with 10 transgender men about pregnancy. And then based on those interviews, they made some recommendations for how providers can give better care to those people.
Rebecca Dekker:
It was interesting reading through the results of the interviews and the experience of these trans men. They gave some really practical guidelines or recommendations for providers, calling them out on cultural competency and caring for patients. A lot of it had to do with what you've already talked about, using the correct title and pronoun, the name that the patient or the client prefers, having problems with intake forms. A lot of intake forms in clinic settings are very genderized.
Rebecca Dekker:
And then the other paper that we found that was really helpful was by [Brianna 00:32:23] Richardson, et al. It's called Redefining Perinatal Experience: A Philosophical Exploration of a Hypothetical Case of Gender Diversity in Labor and Birth. And this was a paper, so it's not a study. But it's a paper where they were analyzing a case study with a clinical scenario and looking at a transgender man's experience in labor and birth.
Rebecca Dekker:
And that also had a lot of information about the fear and discomfort that trans men experience when they seek out care and how they have higher rates of victimization, mental health issues, and suicide. They talk about gender dysphoria and how that can occur in pregnancy and birth and how trans men can be misgendered by healthcare providers throughout pregnancy. And as such, it talks about how transgender men are more likely to access midwives. And they give a hypothetical scenario of what it might be like for someone to go into a labor and delivery unit as a trans man, which is a highly-gendered environment. And then they give discussion for how that can change.
Rebecca Dekker:
So there's not a lot out there, but those two papers we found were really helpful and just helping clinicians in particular think differently about how they might change their practices.
Danie Crofoot:
Awesome. I'll have to definitely pull those up and give them a look through. I know a lot of those individuals don't necessarily have a lot of say-so in those sort of research things, but is there any way that maybe we can push for more studies or anything like that? And on top of a lot of the lack of information, like the "evidence-based information," I've been able to find that sometimes there's just some outright misinformation around trans people, trans men especially who have been on hormones. I feel like a lot of people think that trans men who have been on hormones can't get pregnant, and that's not true. I know several trans men or transmasculine people who were on hormones and then went off and have multiple children.
Danie Crofoot:
So it's just really trying to find ways for us to be like, "Hey, we need our research too." Do you know of any ways maybe that we can push for that?
Rebecca Dekker:
So how research happens, it's interesting. So there's a couple things that determine what people are going to study. A lot of the time it's just want the researchers' personal interests are. So often when you go to get your PhD, they ask you to pick a research focus. And a lot of times, people pick something that either they had a personal experience with or they've seen a lot in clinical practice, and it just tugs at their brain. Because when you start a career as a researcher, if you're going to be spending every day talking about and writing about and researching a topic, it kind of has to be something you're passionate about. Otherwise, you're not going to want to keep going.
Rebecca Dekker:
So often people pick a topic in graduate school, and then after they graduate and become academics or wherever they're working, they often follow along that similar path. So I think a lot of what we could see is just really putting a call-out encouraging students who are getting their doctorate or going through graduate school or getting their MPH or whatever degree it is to consider tackling this topic for their dissertation or their thesis. Because then what you're going to be doing is growing a cohort of researchers in this field. It's very difficult to take somebody who's already got an established career in researching a specific topic and say, "Hey, will you research this instead?"
Rebecca Dekker:
Does that make sense?
Danie Crofoot:
Yeah, it definitely does.
Rebecca Dekker:
So it's more about growing up new researchers.
Danie Crofoot:
Yeah. And we can do that too by starting topics of conversation about gender and gender diversity young and supporting trans people because there are plenty of statistics that already show that because of cultural biases queer and trans people have so many strikes against them. And again, that doesn't even factor in other things like class or race or ability. There's so much.
Danie Crofoot:
It's so complex because part of the reason why I ended up not going into OB work … And personally, I feel like it ended up being a blessing in disguise because I think that I would have necessarily been as happy as an OB in a more medicalized sense, not because there's something wrong with being an OB, but just for my personality. I didn't have the money for that. I didn't have the money for medical school. I grew up in a small town where my family had enough to get by, but it's like we didn't have very much money. And the prospect of having to pay for medical school was … It was daunting, and it was terrifying.
Rebecca Dekker:
Right. And I think probably part of the problem is we probably have an underrepresentation of LGBTQ+ people in academia and in research fields. Often what you find is people tend to research what personally affects them or affects their family or close friends. So I think as this issue becomes talked about and discussed more and becomes more visible, like through the work you're doing and trying to make families like this more visible and have their voices be heard, I think you will see more people who want to go into the field of research tackling this topic, writing papers about it, and getting published. And then it will gain a momentum as more and more people …
Rebecca Dekker:
And then the other half of the equation, of course, is funding. That's one reason it's very difficult to do research, is because you have to get funding. And a lot of that depends on who is paying for the funding and what are their research priorities. And if LGBTQ+ birthing families are not a priority, there's not going to be any grant money. That's why often I think the best-case scenario for something like this is to look at people who are either earlier in their career or are getting their doctorate and can get scholarships and other smaller student grants that allow them to carry out this type of research so that we can at least get started in building a body of research. And then hopefully as the issue is raised and people begin to be more aware of its importance, there might be more funding opportunities.
Danie Crofoot:
Yeah, absolutely.
Rebecca Dekker:
So Danie, thank you so much for coming on the podcast. I really appreciate the time and effort and the focus on raising and elevating these families' experiences.
Danie Crofoot:
Thank you so much for having me. I [inaudible 00:39:12]. I love the podcast, and I love the website. You guys are one of my number one references and resources for everything.
Rebecca Dekker:
Thank you so much. So how can people follow you on social media, Danie?
Danie Crofoot:
Yeah. My business Instagram is @of.earth.and.salt. I know that's a mouthful. You can follow me on Facebook the same way. You can also visit my website, ofearthandsalt.net, where you can find out where I'm going to be doing trainings. I also try to do a weekly blog on various topics as it pertains to the work that I do. Yeah. I have some really exciting projects and some things that I'm working on for the end of the year and into next year.
Rebecca Dekker:
All right. Well, everyone, if you want to check out Danie's work, their instagram is ofearthandsalt. There's some periods in there, but you just type in "ofearthandsalt" and you'll find it pretty quickly.
Rebecca Dekker:
All right, everybody. That wraps up a fantastic interview with Danie Crofoot. And I so appreciate their willingness to come on and talk about LGBTQ+ inclusiveness. I'll see you all next week. Thanks, everyone. Bye!
Rebecca Dekker:
Today's podcast was brought to you by the Comfort Measures for Labor and Delivery Nurses Workshop. Last year at Evidence Based Birth®, we hosted focus groups and talked with nurses from across the US who told us that they wished they had a way to learn or refresh their comfort measures skills to use with birthing clients. So we created the Comfort Measures for Labor and Delivery Nurses Workshop. This is a three-hour in-person workshop with nursing contact hours. If you're a nurse, midwife, or doula who wants hands-on practice with massage, acupuncture, upright birthing positions, and more, visit EvidenceBasedBirth.com/events to find a workshop near you.
Listening to this podcast is an Australian College of Midwives CPD Recognised Activity.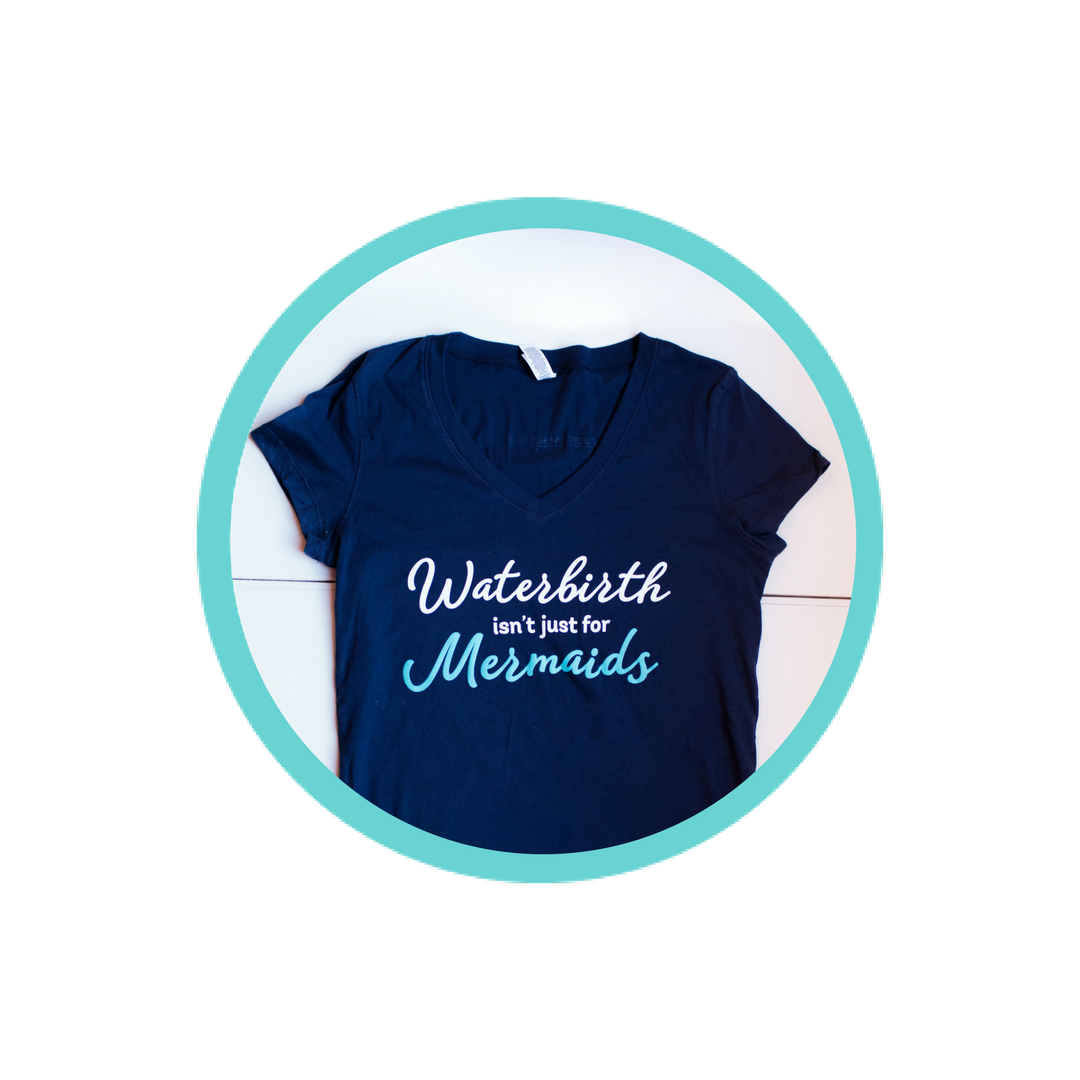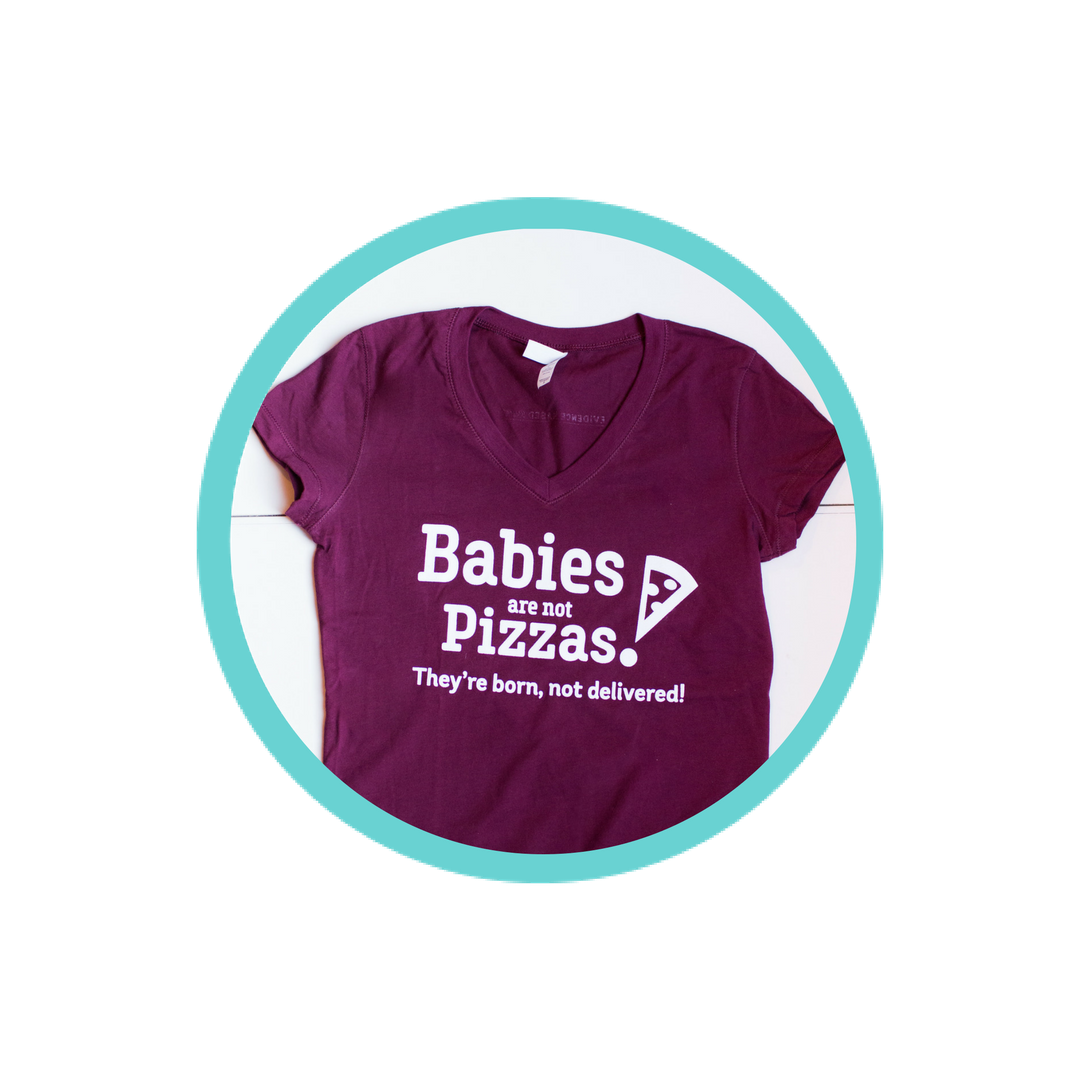 Stay empowered, read more :
Don't miss an episode! Subscribe to our podcast:  iTunes  |  Stitcher  |  Spotify In this episode, I'm joined by Hollis Wakefield, also known as The NICU Doula. Join us as we delve into a crucial topic: how to help NICU families find empowerment and healing during...