**Trigger Warning: This podcast contains content on the topic of obstetric abuse and birth trauma.**
In this episode, I interview Brittany "Tru" Kellman, the Founder and Executive Director of Jamaa Birth Village in Ferguson, Missouri. She is a mother and wife, certified professional midwife, certified doula and doula trainer, breastfeeding peer counselor, and author. In 2015 she launched her community campaign to improve birth, maternal, and infant care, and the overall wellness of families in and around St. Louis by launching the non-profit that is today the Jamaa Birth Village. 
Through the midwifery model of care, Tru has seen hope restored, thriving pregnancies, and healthy births and postpartum periods. In 2019, Tru became Missouri's first Black certified professional midwife, in order to serve families in the provider role. She is a recipient of the prestigious Dr. Corinne Walentik Leadership in Health Award, through the Missouri Foundation for Health.
We talk about Tru's start in birth work, the importance of community advocacy, and the unique needs of families and birthing people of color.
Transcript
**Trigger Warning: The topic of obstetric abuse and birth trauma will be mentioned in this episode.**
Rebecca: Hi, everyone. On today's podcast we're going to talk with Brittany "Tru" Kellman about Jamaa Birth Village in St. Louis. 
Welcome to the Evidence Based Birth® podcast. My name is Rebecca: and I'm a nurse with my PhD and the founder of Evidence Based Birth®. Join me each week as we work together to get evidence-based information into the hands of families and professionals around the world. As a reminder, this information is not medical advice. See ebbirth.com/disclaimer for more details.
Hi everyone, welcome to today's episode of the Evidence Based Birth® podcast. Today I'm so excited to welcome Brittany "Tru" Kellman to the Evidence Based Birth® podcast. Tru is the founder of Jamaa Birth Village and serves as executive director. She is a mother and wife, certified professional midwife, certified doula and doula trainer, breastfeeding peer counselor and author. In 2015 she launched her community campaign to improve birth, maternal and infant care and the overall wellness of families in and around St. Louis by launching the nonprofit that is today the Jamaa Birth Village. Through the midwifery model of care Tru has seen hope restored, thriving pregnancies, healthy births and postpartum periods. In 2019 Tru became Missouri's first black certified professional midwife in order to serve families in the provider role and has been the recipient of the prestigious Corinne Walentik Leadership in Health award in 2018 through the Missouri Foundation for Health. Welcome Tru to the Evidence Based Birth® podcast.
Brittany: Thank you so much for having me.
Rebecca: So, I have been following your work for a while and I'm just thrilled that you're here to talk with our audience about the work you're doing at Jamaa Birth Village. Could you take us back towards the beginning and share with us what triggered your interest in birth?
Brittany: Yes. So, I was a teen mom and I was pregnant with my first son and a bit excited and a bit confused. And unfortunately I did not receive the best care in our local healthcare system here in St. Louis. I was not listened to, education was not provided properly and as well I underwent obstetrical abuse during my labor and delivery, forcefully induced for no medical reason. And so, I suffered some trauma from that. And about four years later I found myself pregnant again, a senior in high school. And I remembered the trauma that I faced and I said, "I'm going to get another OB."
Now at this time I was still attending school but I was homeless, you know, I had a low wage paying job, but I had enough sense to know that I was not supposed to have been treated that way. And upon a finding a new obstetrician and within the first few minutes of meeting that obstetrician and me telling her, "I want to have my baby normal." I didn't know the terms VBAC or trial of labor. She just looked right at him to me and said, "No, you're high risk because you already had a C-section and we're going to go ahead and schedule your next C-section now." So I wasn't given a chance, once again was not listened to and I was furious. I was sad. I was devastated. And it was that pregnancy that really, you know, kind of took me to a dark place of being disempowered which ultimately lead me to the light that I am now in my community.
After having my second son and my second C-section I went through a very debilitating postpartum depression, could not find accessible, affordable or culturally congruent mental health care services. And I ended up pulling myself out of that depression through reading yoga and self-care books. And once I was able to stabilize myself and continue to practice yoga as an individual my calling of being a birth provider began to come through. I started meeting so many other women. At the time I was a preschool teacher for the two years old classroom and I started to meet so many mamas coming in there who were Black and telling me about their depression and their struggles with the healthcare system. And I started hosting these "Sister Circles" where we gathered and shared our deepest challenges and hopes to heal.
And so, I started supporting a lot of the women who ended up becoming pregnant, supporting them with education support. And then later I was like, "I'm going to become a certified doula." And I stumbled upon the book Spiritual Midwifery book by Ina May Gaskin at the library. I'm a huge book nerd. And I read that book and was like, "Wow, this is the way." What was so confusing for me was that there were literally no Black people in that book except for Mama Sandra Abdullah-UmmSalaamah who is a well-known Black grand midwife here in the U.S. So seeing her face let me know that this was the way but that it needed to come through Black people and Black midwives.
So I started on my quest to become that Black midwife from my community, became pregnant again in 2011 and I was like, "This is the time." I was equipped with education, knowledge, wisdom and I created my own birth village because there was nothing like Jamaa that existed in St. Louis at the time, zero Black midwives. The closest one was in Chicago. And so, I went on to have a very successful VBAC too at home surrounded by my family, had my son in two pushes and I redeemed myself and my life was forever changed. So, ultimately I was invited to travel to Ghana, West Africa in Spring of 2013 to support Sandra Abdullah-UmmSalaamah, the same midwife that I had seen in the book.
Rebecca: Everything is coming full circle wow.
Brittany: Completely full circle. I had no idea. One of my friends were like, "I just need you to come and support this midwife." And I said, "Well, who is this midwife I'll be supporting?" And when she said her name I got chills all over. So after working with midwife UmmSalaamah and getting ready to leave the land of Ghana I received a vision when I was at the water side and I was at the same sea that my ancestors were forcibly captured and carried to the Americas. And I was at that same place where I received the vision that I was supposed to reach back and bring that African-centered holistic midwifery care back to St. Louis. And thus, that is what I have done the last seven years in creating Jamaa Birth Village.
Rebecca: Wow that gives me chills. What an amazing moment that must've been to have that vision.
Brittany: It was so powerful. I'm used to singing and praying at the water if I'm ever staying by water. And typically the water will come up to my feet to greet me to just in this communication of saying, "Yes, I heard you." But right before that vision came the water didn't come to my feet, I seen this big old tidal wave and I was maybe like two or three hours away from my flight to come back home to the states. And I was like, "Man, I don't think I'm going to make this flight because this big wave is going to wash me over." And when I squeezed my eyes really tight instead of the wave coming over me it was a vision, so I guess that was the wave. (laughs) Yeah.
Rebecca: So when you came back then did you pursue midwifery training in the U.S. as well?
Brittany: I did. And one of the reasons I wanted to start in Ghana is because as most of us know our maternal health system is greatly colonized and it's fragmented and we're missing a lot which is why women are missing a lot and losing their lives or being harmed. And so I studied there and then when I came back I looked for a couple of years for a midwifery school to fit me, wanted to do the PEP process which is the apprenticeship model. And none of the local midwives would take me for PEP. And ultimately in 2015, I got a full scholarship to attend the Midwives College of Utah and that really started things for me that fall of October, October of 2015 is when I finally created Jamaa Birth Village as a not-for-profit organization out of my living room here in Ferguson, Missouri.
Rebecca: And did you start with that village with posting group meetings and doing doula work? What was Jamaa Birth Village in the beginning?
Brittany: I'm so glad you asked. When I first started before we even, you know, incorporated Jamaa as a not-for-profit we were doing education circles. So it was called the Natural Childbirth Education Circle and we hosted it at the Ferguson public library. And bimonthly we would get together with other area birth workers and talk about natural birth options, how to find a doula, birth rights and advocacy. And shortly after we incorporated Jamaa we moved it to my home and then we opened a midwifery clinic where me as a student and I would provide care under my preceptors for women in my community. And so, we did that out of my home for about six months until we found a suite in downtown Ferguson which was 8 Church Street and that space supported over 400 families since June of 2016. And we trained over 90 doulas of color since 2016. And when we started this work there were only five doulas of color in the St. Louis region who were practicing at the time.
Rebecca: Which is a huge metropolitan area with a large population of Black and Brown people.
Brittany: There you go. And so, that was a disparity in itself and we're learning that the same disparities we face in childbirth we're looking at them in the healthcare field and right now midwifery only accounts of 2% of midwives of color out of all the midwives in the nation. So hopefully that will start to change soon.
Rebecca: Yeah and you are the change, you're showing us the way. Tell us what happened next with Jamaa Birth Village. You were doing the education. You were one of those students where people were drawn to you even as a student I bet and being like, "I want her to do my birth." I know other providers like that you had that touch like people knew it and they were coming to you when you weren't even graduated yet.
Brittany: Exactly. And of course you go through that complex thought like, "I'm not even a midwife yet," but that was very minute in my mind because my passion and calling was so strong that I knew that even if I could not be a lead midwife all of the other things I could do which are equally important. Because when you're educated, empowered, loved, and cared for you can do so much and so that's what I was able to do. And they would come near and far. We had families that would cross the Illinois border just to come to Jamaa to get care with myself and some of our other team members just because they knew it was a sacred and safe space.
So what happened next was that I always knew in that vision, the vision was that it was a birthing village so women were able to come to get well woman care, to get midwifery care, to deliver their babies on site. Their kids were able to be seen. Even women who decided not to birth babies but they were just in their childbearing age and menstruating women they were able to come there to receive support and care. So I knew that it was bigger than this pregnancy resource standard essentially that we were operating, you know, because we had social support services, moms groups, mother-baby closets where we donate diapers and wipes, all of those things.
So ultimately I set out looking for a medical office facility so that we could have this birthing village. And a client ended up coming to a clinic about a block away from us directly across from the Ferguson public library where we started. They were like, "I went to this building on accident but I'm glad I found you here. They said that they're getting ready to move." And then my antenna started to go off and what happened is I found out who the owner of the building was and he was getting ready to sell it.
He toured the building, told me the price, and I was like, "We're a not for profit serving mommas. Can you help us out?" And initially he was like, "I don't know about that. It's a low amount for what we want." And about a month later he reached back out and said, "Hey, we want to donate this building to you. We believe in your work. We want to make sure that your community is supported." So the building was $185K, they were willing to put up $120. And I said, "Well, can you give us 60 days to raise $60K?" And he said, "Yes."
So, and June of 2018 we started our first capital campaign of $60K in 60 days and we were able to raise close to $72,000 in 65 days and we closed on our building which is 40 North Florissant Road, directly across from the library, another full circle. And we began renovating last fall so it took approximately nine months to renovate our facility. And so now we do have Missouri's first equal access midwifery clinic and we are providing wraparound comprehensive midwifery care services for the St. Louis metro area. And so we're technically in phase two. Phase one was our pregnancy resource center that we operated initially, phase two is our midwifery clinic and phase three is when we can actually have births done here on site.
Rebecca: That's amazing. So you're working towards having it a full birth center where you can have your babies there too?
Brittany: Definitely. And currently it's still very dynamic as we've expanded what we know as the midwifery model of care. So, not only are you getting this really holistic woman-led, woman-centered way of care but we also offer mental and emotional  healing counseling with a licensed clinician. We have community health workers to wrap families around and goal attainment and wellness for their family. We have a holistic spa therapy space for fertility and postpartum healing. We have community gardens where we educate our family on growing healthy foods and how to cook and nourish those foods. And so, we're knocking down these social determinants of health by making sure that the same services that we used to be able to access as Black and Brown, Indigenous people before colonization we're now able to access them in a culturally congruent, safe and sacred space right in the middle of the St. Louis urban core.
So it's pretty amazing, it's something that we call "Sankofa" in the African tradition where you reach back and grab what belongs to you. And not only were a lot of these things taken away from us, they were stolen and then they were reintegrated into White culture and put high up on this pedestal like it's just for White people and it really has debilitated the Black community. So for us to skip over them and just reach back to the roots and place it right back at reach where it doesn't matter what your zip code is or how much you make or what your education status is or insurance status is you're going to get the best. And everything that you need so that we can support you and make sure that you not only survive childbirth but thrive throughout your entire postpartum period covering you up to two years so your family can evolve and really grow and sustain in life.
Rebecca: How do you make that vision come to life then in terms of being able to pay for those services, those healers and the mental health professionals, everybody who's there? How do you make it sustainable financially?
Brittany: Well, we have a diverse income portfolio and I'll be honest a lot of it starts out on faith. Because when I started Jamaa I had little to no money. I was low income working as a low income doula so serving families who could only pay $150 or $300 for full doula care. And so, this whole project has really been a labor of love. Now we're getting ready to turn five this fall and we have regular donors and supporters who give monthly who sponsor families who cannot afford to pay for services. We also are able to accept private insurance so we are reimbursed by insurance companies.
Some of our families can afford to do self pay. And unfortunately Medicaid does not cover CPMs in the state of Missouri but for those families who can afford to pay a very small amount on a slotted scale those funds either from our supporters or from grants that have been allocated for those services they fill in the gaps. And so, we do have a good ratio for families who are middle income and can afford to pay for full services. It ends up balancing it out for those who cannot. So, we make sure that even if a family can only pay $460 for doula care services that doula is not only going to get paid $460. She's still going to get her full equitable wage to make sure she's compensated for her work. So, it's been an amazing road to making sure that everybody both providers and practitioners and clients get the best and not allowing money to dictate treatment and care.
Rebecca: Yeah. I love that approach of having the people who can pay and the donors make up for the people who can't so that everybody gets the care that they need and all your workers get an equitable wage so it works out.
Brittany: There you go. It does yeah. It's pretty powerful.
Rebecca: How has COVID affected your ability to provide in-person care?
Brittany: COVID has affected us quite like it's affected others but in a very different way. So, initially we did stop all in-office visits and we re-trained our team by making sure that we were deeply sanitizing and practicing social distances and protecting ourselves and our clients. And so, we began to provide virtual care which was something that was really, like, a backburner prior because we really pride ourselves on in-person care. So we began doing virtual care and we also began doing doorstep delivery of many care items. So, if we had midwifery clients or doula care clients and we knew that the hospital our clients were delivering would not allow a doula to be there we would deliver doula care kits where they would have some of the same items that their doula would come with essential oils, different things like that.
And the same for our midwifery care clients, we received a grant to where we can make sure that all of our clients had a blood pressure cuff, a fetal doppler, gel, tape measurer and a prenatal care journal so that we could keep up with their visits virtually. Also, it just allowed us to see how fragmented our maternal healthcare system is. So many women were ignored when they would call their provider and say, "I need to be seen. I'm having pain." Or, "I just got a positive pregnancy test." They were told that they couldn't be seen for two or three months at a time. And a lot of these women were really, really afraid to go to the emergency room.
And we practice risk appropriate care meaning that we only provide care for low risk women and recommend that at risk or high risk women see an obstetrician. And so, we found ourselves having to cross that line a couple of times because we couldn't leave women without anything. And so, we would fill in the gaps for missing providers by doing assessments, pretty much doing a triage for a lot of these women who are left hanging. And then we would have to call their providers and force them to do their jobs and advocate to get their clients in and be seen before we would lose their mom or baby. So we were saving lives, like, literally and stopped so many miscarriages or other issues from happening just by stepping in the space that other providers were supposed to be in.
Rebecca: So you were advocating for them to get the care that they critically needed that was otherwise they were being ignored.
Brittany: Yes.
Rebecca: Tru is there anything else you would like to share with our listeners?
Brittany: Yes. I know that there is a lot of talk about Black maternal health and disparities in our nation and our community and I am so happy that this conversation is being leveraged and invested in in so many diverse ways. What I want everyone to know, especially for any of our listeners who are not people of color, is to make sure that if you feel like you have a solution or something to do that you recognize that within that privilege that, that could be harmful, you know, to use a solution as a White bodied person with privilege for Black people and the needs that we have. So if you hold a position of power then it's really important for you to locate Black birth workers and professionals who are the solution and a part of the solution, invest in them and leverage in them from behind the scenes. So not using tokenism and privilege and other manners that can continue to harm the movement.
So I really just want to see a difference in that because we have a lot of White entities, institutions that are capitalizing off of Black death and maternal health and that needs to stop. So, just really investing in Black people, doing our own research, launching our own solutions and finding ways to support one another. So I just want to leave off on that message for our, you know, White allies and people to continue to do their work and decolonizing birth work and to removing their own racial disparities and issues that are also harming people. Because the racial harm that happens to mothers and babies happens way before pregnancy. The toxic and chronic stress that we're dealing with that makes our body sometimes inhabitable for our future babies happens way before that when policies are put into place that cause social determinants of health that really implicate these diverse and very devastating issues that we face as black people.
So next time you're in the grocery store and you're rude to the Black person behind you or you don't want to touch their hand to get change or you're just being disrespectful because of those racist views that you hold you have to think about how you're harming the next Black generation. And so, I want people to get outside of their White provider coats, get outside of your badges to where you feel like you have to put on this fake" I care about Black people" stigma and really think about how can you become anti-racist every day of your life and truly, authentically care about Black lives. So I truly thank you for having me here and I really look forward to what we are going to work on together as a birth community and leveraging the lives of Black mamas and babies.
Rebecca: Thank you Tru so much for sharing your wisdom with us.
Brittany: You're welcome.
Rebecca: This podcast episode was brought to you by the book "Babies Are Not Pizzas, They're Born Not Delivered." "Babies Are Not Pizzas" is a memoir that tells the story of how I navigated a broken healthcare system and uncovered how I could still receive evidence-based care. In this book you'll learn about the history of childbirth and midwifery, the evidence on a variety of birth topics and how we can prevent preventable trauma in childbirth. "Babies Are Not Pizzas" is available on Amazon as a Kindle, paperback, hardcover, and Audible book. Get your copy today and make sure to email me after you read it to let me know your thoughts.
I hope you enjoyed that interview with Brittany Tru Kellman, and I'd like to personally thank Tru for calling on us to continue doing the work that needs to be done for a more just world.
Since we recorded this interview with Tru, there have been some amazing things happening at Jamaa birth village. On their Facebook page on September 6, they listed some recent work they accomplished… in just one month, they'd helped a fourth-time mom have a full-term labor after all of her prior pregnancies had been complicated with preterm babies. They covered an electric bill for a Jamaa family. They provided more than 20 supplement packages to low-income moms, including organic prenatal vitamins, magnesium, and more. They were awarded with a surprise gift monetary donation from a local university professor that will allow them to provide free doula support to 50 families in the St. Louis area. And Tru received two well-deserved awards… Alumni of the Year at the Midwives College of Utah, and the 2020 Care award for Community Action and Reproductive Equity.
If you'd like to follow Jamaa Birth Village's work, you can follow @jamaabirthvillage on Instagram. In their link in their Instagram bio, you can see a whole bunch of different options for supporting Jamaa Birth Villages work, ranging from donating to Jamaa, donating to their scholarships for their doula training program, and shopping for items on their Amazon wish list for low-income families who are having their babies at Jamaa. You can also set up recurring donations or learn how to use your Amazon Smile purchases to benefit Jamaa, by going to jamaabirthvillage.org and clicking on the Donate button. Jamaa also offers a doula training every fall and spring, taught by Tru herself.
I'd also like to encourage you to follow Tru's author page on Facebook, https://facebook.com/trukellman, or you can search for Brittany Tru Kellman on Facebook. There, Tru shares her journey & writings being a Midwife, and how she combines ancient practices molded into modern day life and reality in a magical and empowering way.
Finally, if you are committed towards working on birth justice, I encourage you to visit our birth justice page at evidencebasedbirth.com/birthjustice. There, we are gathering the research on racism and maternal health, linking to resources you can use to further your anti-racism work and educate yourself, and provide a directory of birth justice organizations led by Black, Brown, and Indigenous people.
Thanks everyone, and I'll see you next week.
Listening to this podcast is an Australian College of Midwives CPD Recognised Activity.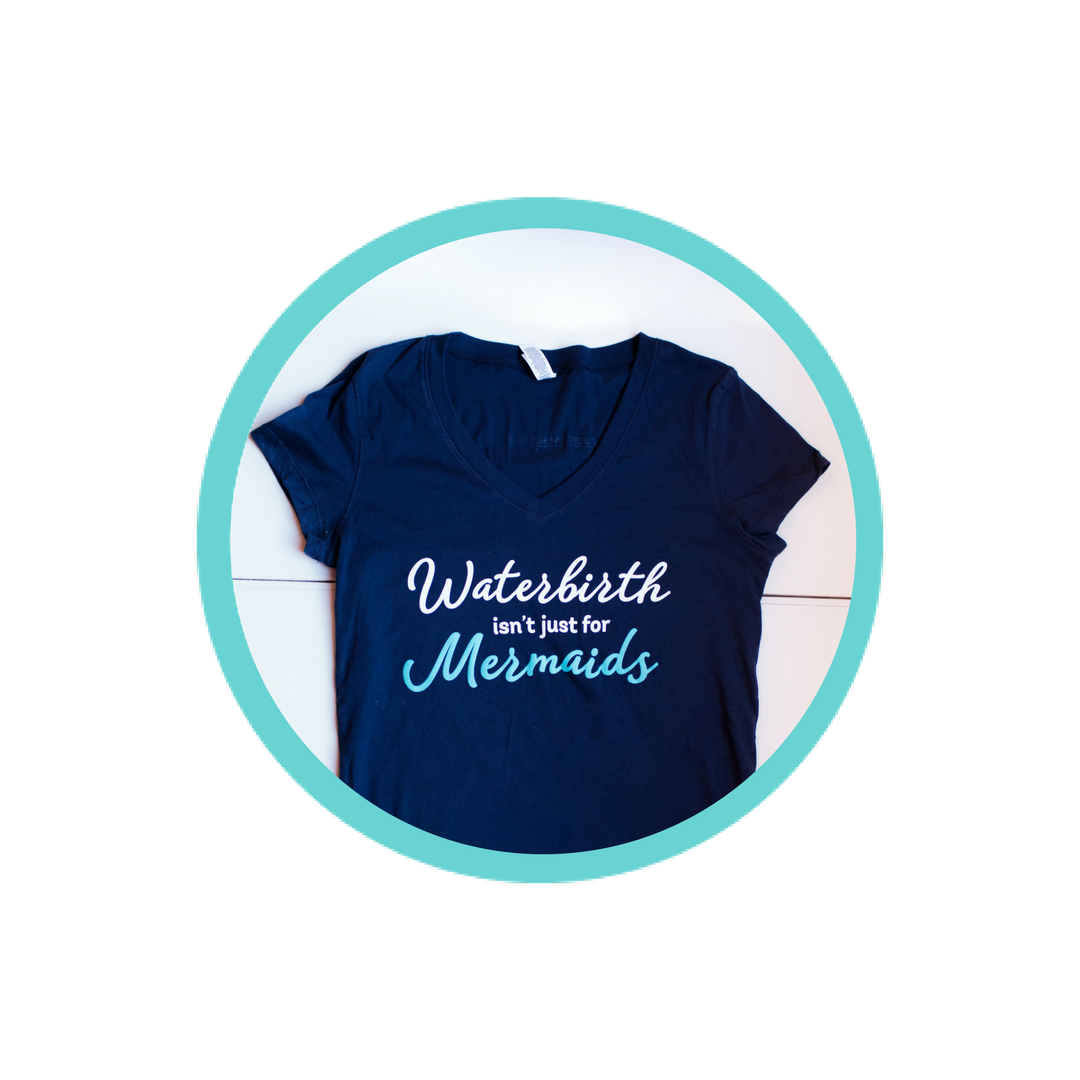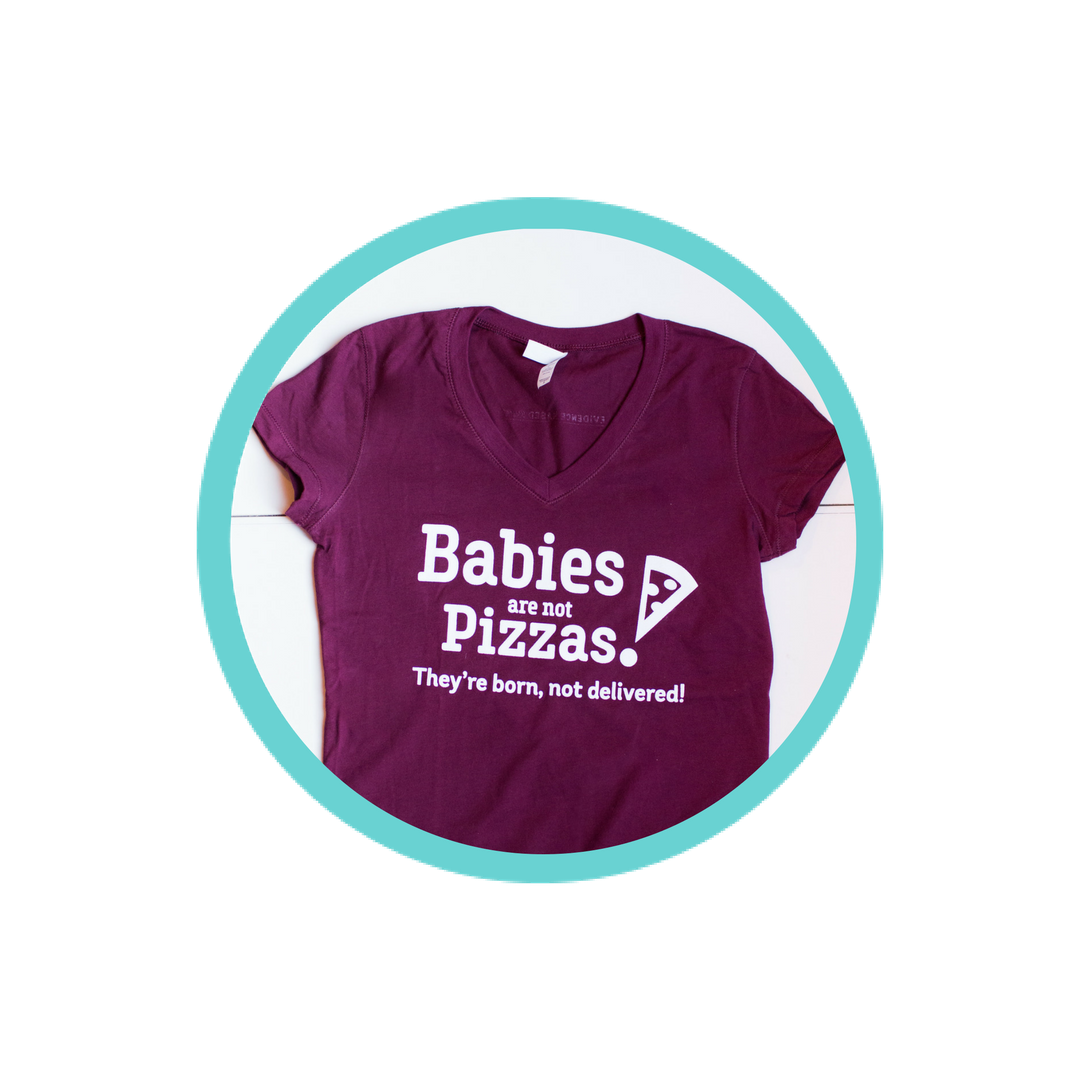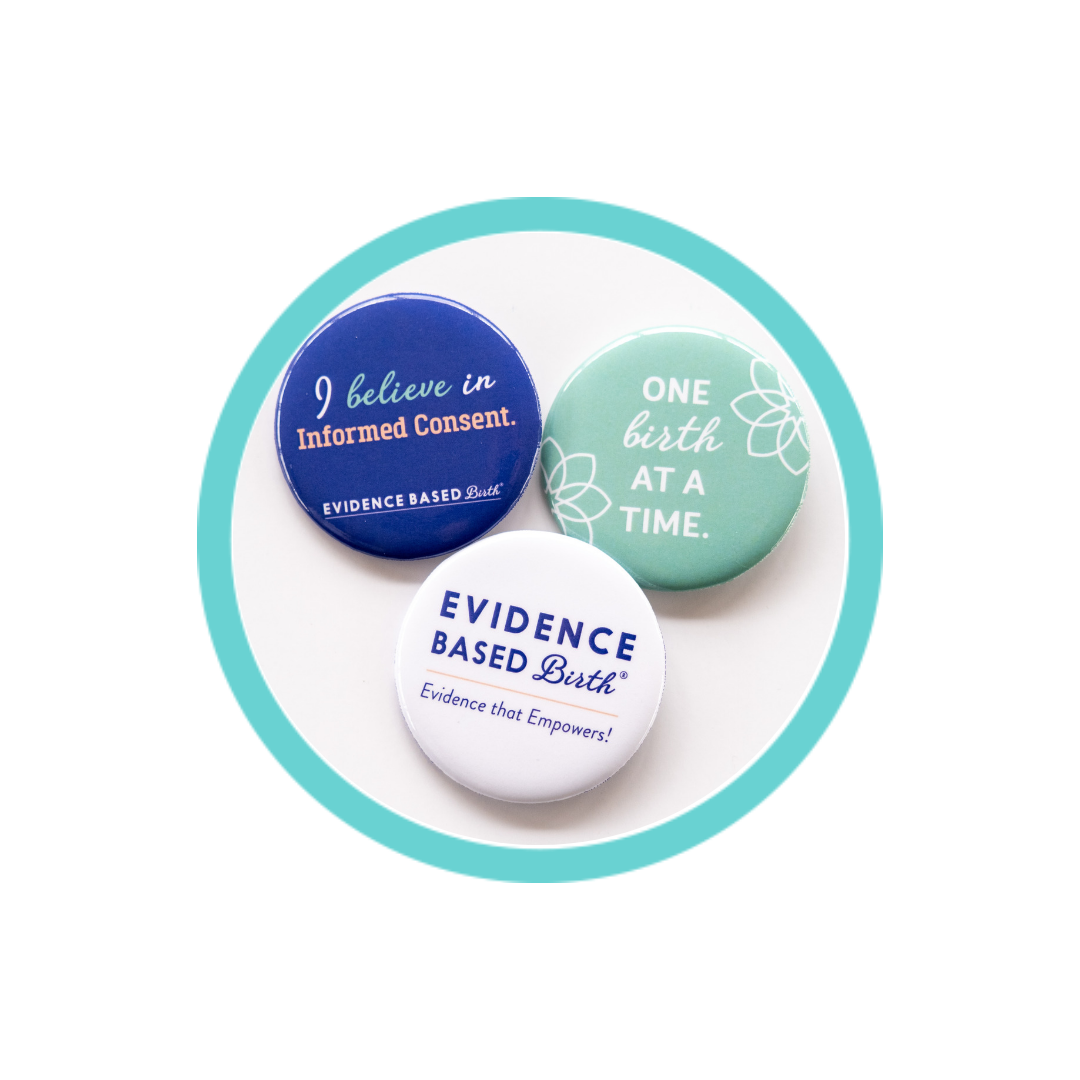 Stay empowered, read more :
Don't miss an episode! Subscribe to our podcast:  iTunes  |  Stitcher  |  Spotify In this episode of the EBB podcast, we talk with Cheyenne Varner, the founder of The Educated Birth, about intersectional reproductive health and the importance of birth education to be...