On today's episode, we have EBB podcast coordinator, Mystique Hargrove, talking with the co-founders of the Perinatal Mental Health Alliance for People of Color, Divya Kumar, Jabina Coleman, and Desiree Israel.
Divya Kumar (she/her) is a psychotherapist for And Still We Rise, LLC, and a licensed certified social worker. Ms. Kumar is also a certified lactation counselor and holds a certification in perinatal mental health from Postpartum Support International. Ms. Kumar specializes in perinatal mental health for BIPOC individuals, people who identify as first and, second-generation immigrants, and people who have experienced trauma as they navigate the transition to parenthood. 
Jabina Coleman (she/her) is a "United States Breastfeeding Committee Cultural Change Maker" awardee and a dynamic regional speaker. Jabina is a licensed social worker, an International Board Certified Lactation Consultant, and is the creator of "Everyone Wants to Hold the Baby, Who Will Hold the Mother?" a call to action highlighting the lack of support Black birthing people are receiving before, during, and after pregnancy, as well as to educate birth workers, families, and communities on the importance of advocacy for equitable and safe perinatal health practices.
Desirée Israel (she/her) is a licensed clinical social worker, reproductive psychotherapist, herbalist, certified breastfeeding specialist, and trained birth worker specializing in perinatal mental health, reproductive justice, and the Black birthing experience. She is devoted to the liberation of ALL Black families of the Diaspora by using African-centered modalities and rituals to achieve holistic wellness. Additionally, Desirée is a co-founder of the Bloom Collective, a liberation-focused reproductive justice space serving Baltimore City. 
They talk about how they co-created the Perinatal Mental Health Alliance for People of Color through their experience of seeing the lack of people of color in the perinatal mental health profession. They also talk about emphasizing the needs of communities of color regarding postpartum wellness. 
Content warning: They will talk about postpartum depression, postpartum mental health, perinatal mortality, and morbidity.
Transcript
Mystique Hargrove:
Hi, everyone. On today's podcast we're going to talk with the co-founders of Perinatal Mental Health Alliance for People of Color. 
Rebecca Dekker: Welcome to the Evidence Based Birth® Podcast. My name is Rebecca Dekker and I'm a nurse with my PhD and the founder of Evidence Based Birth®. Join me each week as we work together to get evidence-based information into the hands of families and professionals around the world. As a reminder, this information is not medical advice. See ebbirth.com/disclaimer for more details.
Mystique Hargrove: Hi everyone, and welcome to today's episode of the EBB Podcast. I am Mystique Hargrove, pronoun (she/they), and I will be your host for today's episode. For people who are listening, if there are any trigger or content warnings, we've posted them in the description or show notes that go along with this episode. Also, as a reminder, our Evidence Based Birth® professional membership is on sale for the next week only at 20% off. We only offer this sale twice per year. So if you're interested in becoming a member, go to ebbirth.com/membership to lock in your discount. 
And now I'd like to introduce our honored guests, Divya Kumar, Jabina Coleman, and Desirée Israel from the Perinatal Mental Health Alliance for People of Color. In February, 2017, three perinatal professionals came together to create an organization for people of color ran by people of color, to provide support, advocacy, information and resources around Perinatal Mental Health.
They saw a need for a resource to be built and held by communities of color, and they created PMHAPOC (or Perinatal Mental Health Alliance for People of Color) to support families and professionals. Their vision is to expand access to Perinatal Mental Health professionals of color for all families of color. And their mission is to build capacity among perinatal professionals to better support individuals, families, and communities of color around perinatal mood and anxiety disorders. 
Divya Kumar is a South Asian American psychotherapist with a public health background, and who specializes in perinatal mental health, trauma, and anti-oppression work. Her work connects clinical services with public health by addressing unmet needs in direct perinatal mental health care, and the structure and delivery of perinatal support services. She is a commissioner on The Ellen Story Commission on Postpartum Depression in Massachusetts, and also has written several articles on the intersections of race, trauma, and perinatal mental health. Divya lives in Jamaica Plains with her husband and two children.
Jabina Coleman makes breastfeeding a habit and a hobby. Jabina is a mother of two, licensed social worker, and an International Board Certified Lactation Consultant who is dedicated more than a decade of her life to protecting, promoting, and supporting breastfeeding. Jabina focuses on a lot of her work on educating women, families, and the community to make informed decisions about breastfeeding. She empowers women to trust their bodies throughout the perinatal mood and period, and provides guidance during the process. She specializes in perinatal mood disorders and helping women and families adjust to motherhood and parenting. Jabina lives in Philadelphia. 
Finally, I like to introduce Desirée Israel, an African-centered clinician with a foundation of authenticity, integrity, and fully understanding the African proverb, it takes a village to raise a child.
Desirée works each day to assist parents in their own journeys and understanding through parenting support in healing. As a licensed social worker, herbalist, reproductive cycle therapist, and partner of the reproductive justice wellness space, The Bloom Collective. Desirée's mission is to open access to therapy for families of color and train as many providers of color about perinatal mental health as she can. She's a member of the Maryland Maternal Mortality Review Committee and National Perinatal Task Force founded by Midwife Jennie Joseph. Desirée lives in Baltimore, Maryland with her two sons, cat, "Shadow," partner, and their new puppy Bailey. 
We are so thrilled that Divya, Desirée and Jabina are here. Welcome to the Evidence Based Podcast, everyone.
Desirée Israel: Hey, thank you for having us.
Divya Kumar: Thanks for having us.
Jabina Coleman: Thank you for having us.
Mystique Hargrove: Yes, I'm so excited you guys are here. So I just want to jump right in and I want you to tell the audience, tell us how you all met and got started in this work.
Desirée Israel: So we all met in 2016 at the Postpartum Support International Conference in San Diego, California. I believe that year Aarti Sequeira was the chef from Food Network, she was the keynote at the time for the banquet. And we realized looking around the room, there's not too many us Black or Brown people here. And you look around the room and see, "Okay, where are my people at?" And we just connected after that and said, we need to do something. We didn't know how. And then a year later, a well-known postpartum organization dissolves. And we were like, this is our time to build something that was run by BIPOC people for BIPOC people, and we needed to do this. So we created the Alliance.
Divya Kumar: And we really felt like sometimes when you go to perinatal mental health spaces, whether it's a training or a gathering, there will be some general info about perinatal mental health, and then there'll be two slides about… Also race is the thing, and racism is a thing and people of color may, blah, blah, blah. And we were tired of being that sidebar slide, and we felt like it was really important to create something and to have a conversation about perinatal mental health that integrates issues of race and racism and culture and BIPOC identities and not have it be over there. But we can't talk about perinatal mental health without also talking about race and racism and culture, because they're all intertwined.
Mystique Hargrove: And is that what pretty much inspired you all to create the Perinatal Mental Health Alliance for People of Color?
Jabina Coleman: Yeah, I think it was us meeting, going to that conference and seeing where the barriers were, and where they lacked BIPOC folks. And then also understanding that there is a need in the community, in our individual communities. And just collectively understanding that people of color are not getting the access that they need to mental health services and support as well as providers inclination.
Divya Kumar: Just have us be the only handful of people in the room. We were like, we just need more of us all the time, everywhere. And we were like, we shouldn't be this handful of people. There should be more of us here and how can we get more of us into these spaces?
Desirée Israel: Was that… I know for me that was my first PSI conference. I don't know if it was for you, Jabina or Divya, but prior to that year, going to Michigan to get trained in the two-day training and same thing, it's about 300 people, a handful of Black and Brown people. I'm like, "Okay, let me see what the conference looks like." It was the same thing and it was just like, "Okay, what can I do?" And then trying to band with other people to build a community within PSI, but then also outside of it. So, because we all do our individual work but I think finding that community in the larger scale was really important to us.
Jabina Coleman: Right. I think I was a PSI volunteer for the Hotline 2015 and then 2016 was my first conference where I met you both.
Mystique Hargrove: And that kind of… I've seen that a lot personally when I go to conferences, especially when it's involving mental health, birth work in general and it's mostly white-led and it's like a sprinkle of us. It's a sprinkle of us. And I always see us get the look like we're searching for, "Is there anybody else who looks like me or similar to me?" In my experience… "Okay, there we go. Some group together." So yes, yes. That is definitely a thing. And what would you guys say are some barriers that you all faced individually as well as together as a collective?
Jabina Coleman: I think bandwidth and time, I think we all individually have our individual lives, individual businesses, families, and working as well as having the Alliance. So really trying to balance that. I think that has been one of our biggest barriers because we've been together since 2016… was it 2016 or 2017? Just taking our time to get things up and running the way we want it to. We want to make an impact and we want to be impactful with our work. It's taken some time. It feels good now, but it took time to get here.
Divya Kumar: I feel like just what Jabina said that, some of us have gone back to school. I went to school, Desirée's in school now. We all have kids and I feel like if this were a full-time job and we were paid, then it would just be a different story, but everybody's… We're all therapists and do all this other birth and postpartum work. And it's just… This was always a labor of love and something that we felt like was so important. And you know how it is that we're all just trying to get it done, and what's really hard is that we feel like a lot of wonderful, not pressure, I feel like that's a negative word, but there's so much interest and there's a lot of like, "Okay, you guys, you're here. All right, let's do this." And we're like, "Oh, we're trying. We're volunteers." And just taking the time to build the relationships has been really important. But the main barrier is just minutes in the day and bandwidth and life.
Desirée Israel: You took the words out of my mouth, Divya. I was going to say, this is a labor of love. Collectively, I think if we have more time, we will devote it to this. We aren't compensated for our work, that's the beauty of being a nonprofit, I guess. So we're fiscally sponsored by PSI. So this is truly volunteer work, love work, birth work. And then individually though, I don't know how initially it was in Philly and Boston for Jabina and Divya. But I know when I came back to Baltimore after being trained, I was looking for people that looked like me that did the work. Back in 2015, I have two sons. Had undiagnosed postpartum depression with my first child in 2012, took the training at PSI in 2015, came back to Baltimore. There was a handful of maybe like five providers that were Black or Brown, none of them accepted insurance.
And that was the problem. Insurance is a whole other gambit as a problem, but we're talking about access and most people have insurance and want to use their insurance for services. So when we all came together, it was like the perfect opportunity to… "Okay, let's train more mental health professionals, not just mental health professionals but birth workers as a whole." And having access to what screening tools look like, to what the spectrum of perinatal mood disorders look like. So everyone knows not just mental health professionals but everybody, mama, grandma, grandpa, partner, daddy, everybody. So I guess the barrier for me individually was just like, "Okay, where do I start here locally?" Because there were no services here. I know PSI is a big organization, right? So we knew that every year we come back for a conference, we have our people, but then we go back to our communities and we're by ourselves. So that was definitely a barrier. And I'm just glad that we came together because now we can help other people build their communities locally.
Jabina Coleman: Right. And yeah, I think that was one of our goals and our mission is to making sure that individual communities that need the support, providers, birth workers have access. And I think very similar to Desirée as a lactation consultant, in the field of lactation realizing that lactation professionals really did not know much about maternal mental health. And so really bringing back that information to the community of lactation, but also trying to figure out like, how do I do this?
Mystique Hargrove: And that… I will definitely say that's real, because I see that applied in the lactation field that the maternal, especially mental health, perinatal mental health it's lacking knowledge. And folks are like, "My milk supply is low." Or, "I just feel overwhelmed because I'm halfway in my pregnancy." And it's coming from a community perspective. It's like, we see it. We also have those personal experiences. But a lot of that is not talked about in the lactation field, especially, but it's coming around, we're shaking some tables…
Can you share with our audience and with us as well, what are your successful moments when it comes to creating safer and more inclusive spaces in perinatal mental health for your communities?
Desirée Israel: Alliance as a whole, I think-
Mystique Hargrove: As a whole, yeah.
Desirée Israel: Okay. What year was that? 2018, PSI conference was the most Black, Indigenous, people of color attended conference for PSI in its 30 year history. And that… It was a beautiful birthday present, but it just brought tears to my eyes because to see an elder come to you and say, "I came here because of y'all. I came here because of the Alliance." Because this woman had been a member of PSI for 20 plus years and had… This was her first conference attending because she felt like PSI wasn't for her. And to hear that from somebody who I'd never met before, but she's an elder. So, she's community….and then I think that year we had… it was maybe over a hundred plus people in our meetup room. And that was a time of network and collaboration for people to get to know, "Oh, you're in Texas, I'm in Texas too."
Texas is huge, but finding out, "Oh, you're not too far, you're like a 30 minute drive. Okay. What are you doing in your community?" That's what it's about. I always say… Divya and Jabina know this, collaboration over competition and that's to me it was just amazing. Individually community-wise in Baltimore, PSI has come here a few times for conferences, I think we did… or trainings rather. We did one at Sinai Hospital here and I usually try to attend those in person just to see… Get a feel of who's out there, because I don't know everybody and seeing the growth here of therapists of color that are trained. I am very accessible to people in this area that they need anything as far as information or just to talk or just wanting to do more in their own community as far as events and support groups and stuff like that. So seeing that grow here has been amazing as well.
Jabina Coleman: I think that moment that Desirée talked about in Houston was just very monument to the work that we've started. And that one time we presented, I think that was still in Houston. When we presented the breakout session and there was just a room full of Black and Brown people, and that was just so heartwarming. I remember taking a photo, I still have that photo that I took.
Desirée Israel: It was Philly.
Jabina Coleman: Was that Philly?
Desirée Israel: Mm-hmm (affirmative). Well it was both. We did it in Bali and then we did it in Houston. Houston was big, there was a lot of people there.
Jabina Coleman: Yeah. And it was just so heartwarming. It was just like, wow. When we started in 2016, there was literally five of us. And so to see a room full, standing room only, attending this conference and over a hundred Black and Brown folks showing up because of an interest, because we started something, right? This is something we know that people need. There's a need, but if folks don't see people that look like them, they don't feel welcomed, right? And so I think that was extremely powerful for my community here in Philadelphia, and I think I speak for the lactation community in terms of doing education for lactation professionals. I'm a hospital social worker for the last 10 years. So really doing education too around pre-meds and just getting the word there, providing access to professionals is something that I've been able to do locally and providing individuals support.
Divya Kumar: I would say it too, it was incredibly powerful. All three years we did the meetup in Philly, in Houston and in Portland in 2019. To just look into a room and see Black and Brown faces because again, one more time all this time, we need more of us, not just for our clients and the families and communities that we work with but for us too, for us as a professional community to have that support and to have everybody show up in that room and be so excited to be there. There were so many people who were like, "I can't wait for the meetup. What are we going to do?" I was like, "Yeah, Yeah. Good. Oh, you're really here for us. Okay." And to just that… I echo Desirée, I'd saw all those faces and even when I think about it I feel moved, and this virtual world is wonderful in so many ways and it's garbage in many other ways, but I just miss being in that room because it just vibrates with this energy that I almost can't put it into words.
It felt really powerful and moving to me. And similarly, I also would say that for those of us who are in the perinatal world in Boston, we're trying to connect more, connecting with PSI of Mass and just building this community of people who… when somebody is like, "Hey, I'm BIPOC." Or, "I'm first-generation." Or, "My parents were immigrants. I'm looking for a therapist. I'm trying to figure out how to navigate this world as a mom." All this cultural stuff happening. There's a bunch of us were connected with each other and we're like, "Oh, who can see this client?"
And so we're trying to create a more robust network, so that clients who are looking for somebody who represents more of their lived experience and understands how they walk through the world is going to be able to see one of us. And it's not going to be stuck doing the emotional labor of explaining themselves, and their family and their history and their culture to somebody who's like, "Oh, that's so interesting. What was that like for you?" Which is totally fine. And also when stuff is raw and you are just crying and you can't sleep and your bottom is busted, because you just had a baby, the last thing you want to do is, "Well, my mother da, da, da. My father da, da, da. My culture." So we're trying to build that here, it's building.
Mystique Hargrove: Yay. And that literally pretty much moves to the next question of, what would you like to share with our audience about perinatal mental health regarding how it needs to show up in communities of color, especially those who serve those communities of color?
Jabina Coleman: I think one thing from the Alliance, what we're hoping to do is provide access to training and education, and that is through our scholarships. So we do as the Alliance offer scholarships to anyone who works with birthing people to get the two-day training so that they are aware, they understand what they're looking at, what to look out for, and then being able to build a network and community of folks that they can lean on for additional support. So definitely education and awareness around that and then accessibility, right? And so we know that access to adequate therapeutic support is hard for BIPOC folks. So really creating that community as well as Divya mentioned earlier, right? So knowing who's in your community. If I have a client, someone might call me and they might be in Maryland and I might say, "Okay, well I know someone in Maryland." I just got a call yesterday from someone in New York and I'm like, "Okay, I'm not licensed in New York, but I know someone in New York." And so really being able to direct and connect people, building that community of professionals.
Mystique Hargrove: And that definitely goes into… You just touched on my next question following up pretty much how to just actively come together and work together to dismantle the challenges faced by people of color, Black, indigenous, Latinx, other folks of color. So if you… I would say in your perfect world, or if you had all the tools and funds that you can possibly desire and need, this is a great question because I want folks to really get what are the needs in communities of color. So if you had all the funds and access of other resources you needed to pretty much work together to dismantle the challenges faced by folks of color. What would that look like or show up? How would they show up? Or what would that be for you guys?
Jabina Coleman: That's a lofty question.
Desirée Israel: That is a very lofty question. Just accessible, like training for all people, understanding of maternal mental health across the spectrum. Folks, birthing people to just have access without having to jump through hoops, to get the care that they need, that you're not handed a list of names and you have to call 10 people to find your person.
Divya Kumar: Every person who touches a birthing person would know how to screen anybody who comes in contact with a birthing person, new parents, new family, "Hey, how you doing? How are you really doing." Something simple like a PHQ-2 and, "Hey, did you know that perinatal emotional complications?" The most common complication of childbirth, this is really common. Just like the few sentences, so it's like education awareness and the comfort with being able to say, this is really common. A lot of people feel a whole bunch of ways, "How are you doing? Oh, there's this person that you can talk to." And again, the access like the warm handoff rather than a piece of paper that's been xeroxed 55 times and it's all like smudgy and gray and that person doesn't live there anymore.
Jabina Coleman: Right. And de-stigmatizing health, especially for Black and Brown folks, because when it affects other communities, folks are not stigmatized, right? DHS isn't being called, child protective services isn't being called. And so a level of awareness and de-stigmatizing mental health for Black and Brown folks.
Mystique Hargrove: And for those just in case, because we have a variety… Okay, go ahead Desirée, go ahead.
Desirée Israel: I have something to add.
Mystique Hargrove: Yes, go ahead.
Desirée Israel: My big picture because… yes, I'm a mental health professional, but of course from my bio I do so many other things, urbalism, certified breastfeeding specialist. So my big picture and how to really help dismantle all of this is a Kaiser for birth. So it's almost like an assembly line that you're pregnant. You have your prenatal visits, you have your postpartum visits, you have your lactation, you have your mental health, you have your chiropractor, you have your herbalist, you have your pelvic floor, you have all these things in one place, because I feel like mental health gets kicked to the side of the conversation when it comes to birth and we're focused on… Jabina, you know everyone holds the baby and no one wants to hold the mother.
I just really screwed that up. But everybody working together, all the health professionals, holistic professionals working together to include mental health so nothing's missed. It's not like… Because a lot of times what I've seen even with working with the people I hold space for is a lot of times this shows up in pregnancy, it's not just, "Oh, I had the baby blues and it just continued." It's like, no, you were feeling something in pregnancy and your provider didn't pick it up or your partner didn't pick it up or whoever's around you, best friend, whoever didn't pick it up or may have thought something and didn't say anything. It's like the good old friend Graham Seabrook says, "Education is prevention," right?
So if we're talking about this at the very first prenatal appointment and not waiting until your six week checkup or your three week checkup, if you're even going to have these conversations and then also making space for all BIPOC people. So trans, that is a totally missing piece out of perinatal mental health sometimes, it's getting slightly better.
Mystique Hargrove: Just a little bit.
Desirée Israel: Just a little bit, because I know even between the three of us, I've had conversations like, how do we be more inclusive for the Alliance and the services to be offered, because it is still a predominantly hetero woman-led industry. So how do we include all professionals into perinatal mental health, so big picture in all of that.
Divya Kumar: Yeah. I would also add that everything would be paid for by insurance and we also have paid parental leave like systems on top of systems.
Desirée Israel: Accessible pay by insurance.
Jabina Coleman: For sure. For sure. And I think as you talked about everyone wants to hold the baby, who will hold the mother or birthing person. And I think that is to the point of everyone who touches this mom, and it's not only on the shoulders of providers, but it's also community, right? So all of our sisters, aunties, sister girlfriends, brothers, cousins, right? The community as a whole understanding the importance of maternal care and maternal mental health.
Desirée Israel: Because oftentimes it is somebody in our homes, particularly if somebody has their family coming to stay with them, help them after a baby's born, all it takes is a mom or an auntie or an elder being like, "Yeah, you're right. Sometimes this is hard." And it's funny because I remember talking to my dad when my son was born and the lactation consultant was coming because of course breastfeeding was so hard and everything like that and he was like, "Oh, the lactation consultant, we didn't have this in India." And I was like, you did. It wasn't some… a white lady coming to the house, it was auntie. Because everybody lived together. They all lived, they all slept in the same bed. They all had their babies and nurse the babies and took care of the babies. Everybody lived together.
Well, we don't have that now. Some people do, some people don't, so much of it is about who touches this parent and what do they know, and what support can they provide? And on the flip side, if that person perpetuates stigma or it's like, "What are you crying about? Your baby's healthy. What's the problem?" You then got… A huge opportunity is lost, and then you have… All three of us see so many birthing people who are like, "Well my baby's healthy and I'm healthy. And so I just need to be grateful." And then we're like, "And you can also have a whole bunch of other feelings."
Mystique Hargrove: It's okay not to be okay, creating that space because I really feel that a lot of times my mother would always say, it's the colonized way of healthcare and how society moves and growing up, like you said in the beginning, my abuelita, she was the lactation consultant without the certification. She breastfed all the kids, even my adopted… well, he's my uncle, but he was adopted. She breastfed him and a lot of… That's history that folks don't know about, they don't understand it. And it's also about checking in with that parent, like you said that, "Are you okay?" "Well, my baby's healthy." "No, no, no. Are you okay? Did you take a shower? When's the last time you eat-eaten. When's the last time you had a sip of water? When's the last time you were able to take a breath?" And just be okay.
"When's the last time you actually checked in with yourself?" So it's needed. And so for those who are listening, who may not be professionals in this area, they're listening as family members or kindred or sisters, brothers, siblings, what would you say or some recommendations or some things folks can do to be supportive and affirmative to birthing people and for postpartum individuals, pretty much in recovery straight out of from birth to beyond?
Jabina Coleman: I think asking the question, I often say, let's not just ask people how are you doing? Because folks tend to say, I'm fine, right? And fine can mean, I'm lonely. I am scared. I'm fearful. I'm sad. I'm depressed, fine can mean so many things. So to your point about asking those around you, asking family members, friends about how do you like being a new parent? What feels hard for you today? What do you like most about this baby? How have you adjusted to parenthood? What can I do to support you? We shower people with love in the prenatal period with baby showers and gender reveals and all of the feel goods but also thinking about, if you have other children, kids need to go to school, laundry needs to be done. The world does not stop, parenthood does not stop.
Motherhood does not stop. So meals, people need to eat. Children need to be fed. Things need to be done. Housekeeping needs to take place. So really thinking about what individuals need and how you as a person, as a family member or a friend can support them. What do you have the bandwidth to do? Can you do laundry once a week? Can you provide a meal? Can you provide a meal service? You might not be able to do it, but can you pay for it to get done. And so really thinking about, if you've ever had children of your own. Many of us know what some of the struggles are with new parenthood and can identify with that. And so really thinking about how can I support you? We don't need to buy more bottles and bibs and pacifiers and all of those things, right? Just really thinking about how we can support our birthing families and our new birthing parents.
Mystique Hargrove: Are there any projects that you guys are wanting the audience know, working on anything coming up that's in store?
Divya Kumar: We offers scholarships for BIPOC providers who do perinatal work. Folks who want to be trained in perinatal mental health. We offer scholarships to the PSI two day training and the scholarship link should be up on our website. We also offer scholarship to the PSI advanced training. There's a perinatal mental health certification that PSI offers, and first you do the two day training. They need to do six hours of advanced training. Again, the goal here is to create a larger pool of BIPOC professionals who are trained in perinatal mental health so that they can provide perinatal mental health support in their own communities. So that's one of the things that we're offering. So we always encourage folks to apply.
Desirée Israel: If anyone is interested in becoming a member of the Alliance, you can do so at our website, P-M-H-A-P-O-C.org. You do not have to be a mental health professional. We do have student membership, person and community of color membership. So if you're a birth worker, in lactation, anything like that, or if you just want to support our work, you can leave a donation as well. I think in the three years that we have been here, we've have about 400 active members, and there are perks to membership. You get 15% off PSI membership if that is what you would like, you do not have to be a member of both, you can be a member one or the other, again like Divya said, the scholarships are available. We will be having a scholarship towards the exam because the PMHC exam is $500, and we know that is a hefty cost, so that will be coming.
And then for current members, we will be doing Alliance reps. So these are basically PSI coordinators who are members of the Alliance, and they will be Alliance representatives for their state because we're noticing a need for more coordinators of color in certain states that maybe families don't feel comfortable speaking to a white person about looking for mental health services or a support group. As always there is the PSI directory that has a provider of color designation, then you look in the specialty line. You can type "provider of color" and your city or state, and we should have… provide a shirt for you and I think that's it.
Jabina Coleman: Yeah. And I think lastly is our quarterly professional development for our members. So as a member, you have access to our quarterly professional development where you would also receive CEC, continuing education credits for as well.
Desirée Israel: And that will be starting in the fall.
Mystique Hargrove: Awesome.
Jabina Coleman: We also have a study group for the PMHC exam, starting in the fall as well.
Mystique Hargrove: Awesome. Do you guys have any social media that people can follow you as a collective, individually, whichever you feel comfortable with?
Desirée Israel: So our Instagram is @PMHAPOC. Individually, You can follow Bloom and Baltimore, excuse me. My Instagram @bloominbaltimore. That's The Bloom Collective here in Baltimore, Maryland, and then at motherlandco.com for my private practice.
Jabina Coleman: And folks can follow me on Instagram at The lactation therapist. My website is also thelactationtherapist.com.
Divya Kumar: And I'm on Instagram as well. My link handle is at @bothbrownand_, and also the Alliance does have a Facebook page for those of us who are still on Facebook.
Desirée Israel: Same thing at PMHAPOC on Facebook, if you don't want to type in the whole gambit.
Mystique Hargrove: All right. Well, thank you guys so much. This has been a very, just deep and needed conversation, especially when it comes to perinatal mental health, it's not talked about a lot and just so glad that we had all three of you guys here, just to share your experience and knowledge and just… We'll be just fans continuing want to watch you guys work in the community. So thank you guys for coming.
Desirée Israel: Thanks for having us.
Divya Kumar: Thank you so much for having us.
Rebecca Dekker: Today's podcast episode was brought to you by the online workshops for birth professionals taught by Evidence Based Birth® instructors. We have an amazing group of EBB instructors from around the world who can provide you with live interactive continuing education workshops that are fully online. We designed Savvy Birth Pro workshops to help birth professionals who are feeling stressed by the limitations of the health care system. Our instructors also teach the popular Comfort Measures for birth professionals in labor and delivery nurses workshop. If you are a nurse or birth professional who wants instruction in massage, upright birthing positions, acupressure for pain relief and more, you will love the Comfort Measures workshop. Visit ebbbirth.com/events to find a list of upcoming online workshops.
Listening to this podcast is an Australian College of Midwives CPD Recognised Activity.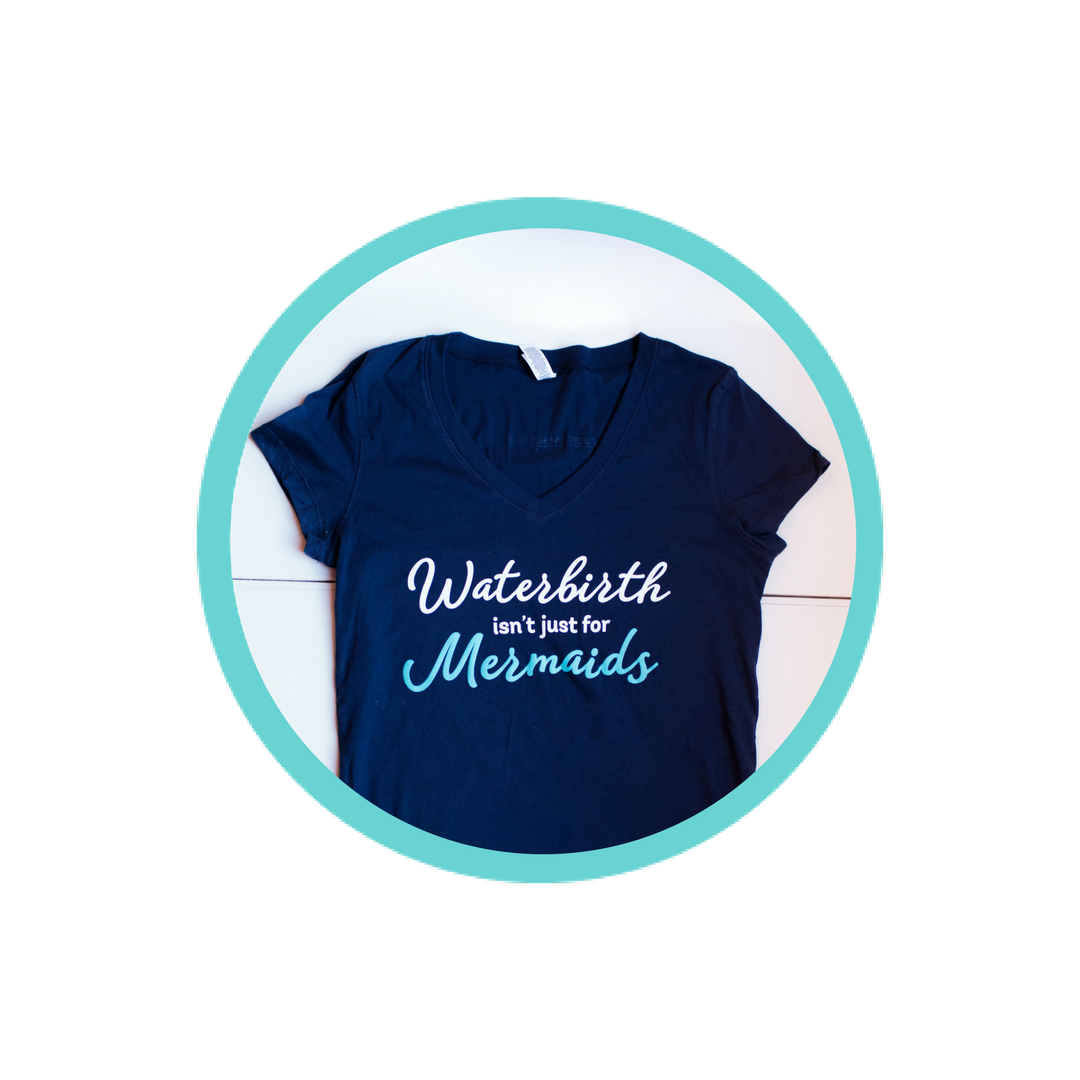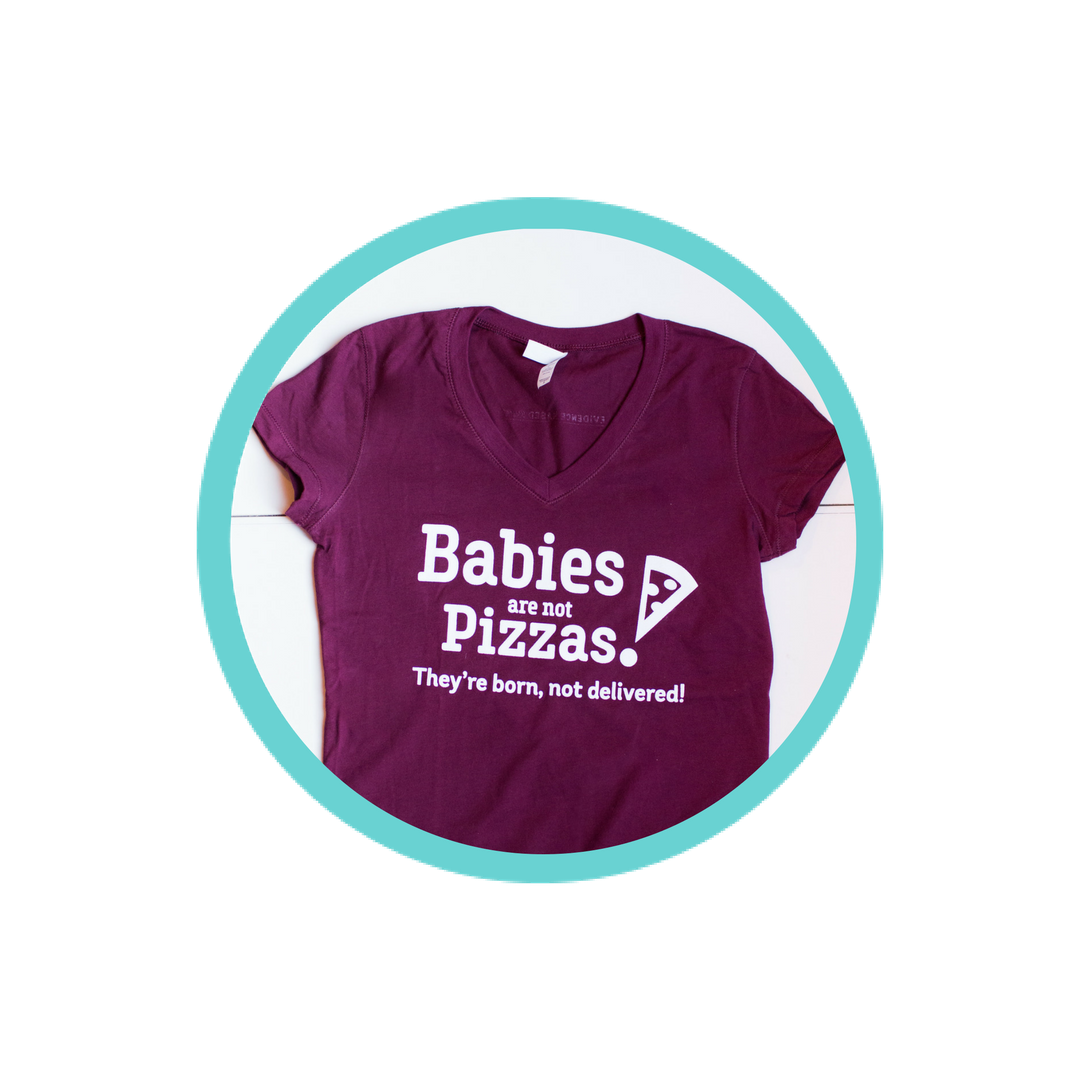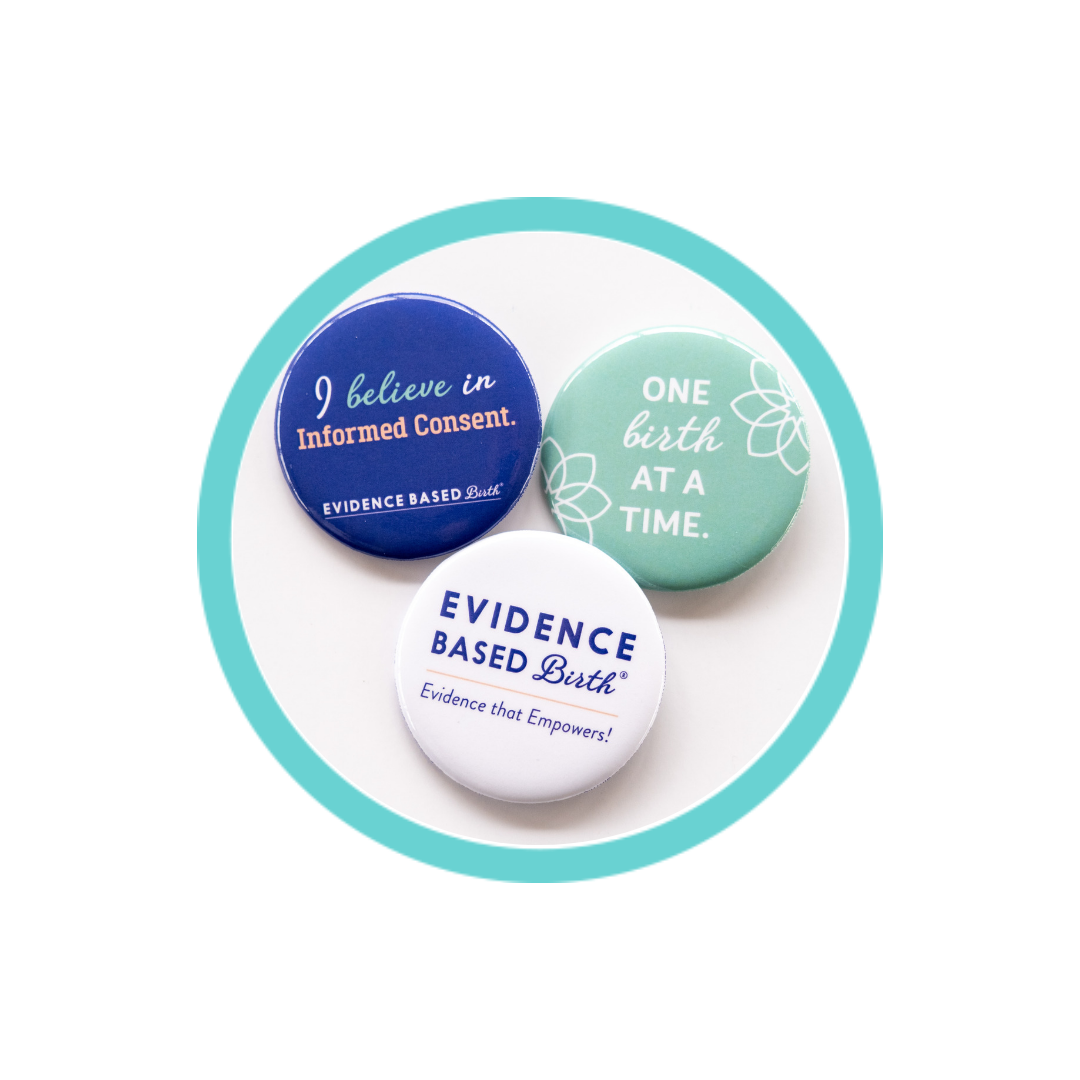 Stay empowered, read more :
Don't miss an episode! Subscribe to our podcast:  iTunes  |  Stitcher  |  Spotify In this episode of the EBB podcast, we talk with Cheyenne Varner, the founder of The Educated Birth, about intersectional reproductive health and the importance of birth education to be...