On today's podcast, I wrap up all the resources we created at Evidence Based Birth in 2020, as well as the challenges we faced as a team. I also talk about what our plans are for the year 2021.
This was not an easy podcast to record. How do you sum up a year like 2020? Like many of you, our team members at EBB have experienced loss and grief, uncertainty and anxiety, stress, and burnout. Somehow our team pulled together to continue getting evidence based information to the public. We leaned on each other— when some of us were having difficulties, others pitched in… then roles would quickly reverse. "Teamwork makes the dreamwork" was frequently mentioned in our Slack channel!
In the end, we were still able to fulfill our EBB mission (making research evidence publicly available) while caring for ourselves and our families. And I am incredibly proud of our team for that accomplishment.
I'd encourage you to check out today's podcast to learn about all the resources that were created for you this year at Evidence Based Birth and to get a sneak peek of what we hope to publish next year. You can listen to that podcast episode (or read the transcript) here (link).
We also created a Spotify playlist of songs that have inspired some of us through difficult times. You can check out that music playlist here: https://open.spotify.com/playlist/5w25L1849X9dTVt0RGMkOe?si=xx61fpXmR1ujTcqiOtrClA
On behalf of the entire EBB team, I'd like to send you our best wishes for a healing and restorative New Year in 2021.
Transcript
Rebecca Dekker:
Hi, everyone on today's podcast we're going to wrap up what we've done here in Evidence Based Birth® in 2020 and look forward to the year 2021.
Welcome to the Evidence Based Birth® Podcast. My name is Rebecca Dekker and I'm a nurse with my PhD and the founder of Evidence Based Birth®. Join me each week as we work together to get evidence-based information into the hands of families and professionals around the world. As a reminder, this information is not medical advice, see ebbirth.com/disclaimer, for more details.
Hi, everyone. Welcome to the Evidence Based Birth® Podcast. On today's episode, I'd like to wrap up our year at Evidence Based Birth® by talking about what we've been working on at EBB in 2020 and what we're looking forward to for 2021. I'm mostly going to talk about some of the changes we've made this year and our plans for next year. So whatever you want to say or think about 2020, we know that this has been a year of basically a major global event, a pandemic that had huge ramifications in both short and long-term effects on our team, on myself, the work we do at Evidence Based Birth® and all of you. During this pandemic, we also watched as awareness of social injustice reached a boiling point in the United States. And let me be clear that although social injustice has always been here, it's just now that many White people are beginning to become aware of it. So I'm going to talk about some of those topics in this podcast episode.
In preparation for recording this podcast, I went back and listened to the year-end wrap-up that we did at the end of 2019 looking forward to 2020. And it's actually slightly irritating to listen to how optimistic I was about the year 2020. I also went back and looked at the workbooks I filled out at the end of 2019. Every year I do an annual life and organization or business planning, which I do using these fantastic goal, getter workbooks from Leonie Dawson, whom I'm a big fan of. And Leonie actually came on the Evidence Based Birth® podcast and shared her birth stories and history of hyperemesis gravidarum in episode 94. So as I pulled out these workbooks to prepare for this podcast and looking back at what I wrote in those planning books, a couple of funny things stuck out at me right away. At the end of 2019, I wrote that I most wanted to experience 2020 as "space". I wanted to make more space in my life for art, reflection, music, idea generation, and healing of my body and mind.
And I wrote that 2020 would be the year that I "focus on my home and family, both immediate and extended". I find this so amusing because 2020 certainly felt in some ways like space, it felt like a time warp, where time moved quickly and not at all. Where February feels like yesterday and also like five years ago at the same time. So space ended up certainly being an adequate description of the year 2020. And focusing on my home and family also ended up being something I couldn't help, but focus on in 2020, with our kids schools being shut down, our family trying to stay home as much as possible, foregoing travel, date nights, crowds, events, concerts and any gatherings at all. Another interesting thing, at the end of 2019, I really didn't want to travel much in 2020 for business or birth related events.
I had one trip planned to go to Vancouver, to speak in February for Evidence Based Birth® and after that, I planned to speak at the American College of Nurse Midwives annual meeting in Austin in the spring. And we were hosting an in-person retreat for Evidence Based Birth® instructors in Kentucky in the fall. So when live events all over the country and conferences, and those sorts of things started to be canceled, it didn't have too big of an effect on us because we'd already intentionally limited our travel. So we kicked off 2020 by speaking at an Evidence Based Birth® live event in British Columbia, hosted by the Doula Services Association of British Columbia. Dan, my husband went with me and we left our kids with my mom. And on February 21, we flew to Vancouver together. The pandemic was already a thing, but no masks were seen anywhere at any airport or on any airplane.
The planes were packed and there were zero travel restrictions on February 21, unless you'd been to Wuhan in China. We explored Vancouver by a crowded sky train, and we also took a ferry and we used Uber and Lyft. The next day on February 23, I led an evidence-based workshop all day in a very crowded conference room. And the virus wasn't even brought up one time. On February 24, we flew home and we were asked if we'd been to China recently, the border agents were not wearing masks, they were wearing gloves and we were packed together in this long line snaking through the customs' area. Within the next week and a half, I started to get a really funny feeling, the first week of March. Like it was the calm before a storm, or before a hurricane. It's hard to describe, but it was this weird, almost like electric feeling in the air with all of the tension. So on March 10, I texted Cat LaPlante, who's the director of our instructor program. And I told her that we have to move our EBB childbirth classes fully online.
Our Evidence Based Birth® childbirth class is already a hybrid class, meaning that it meets in person and online. So a big percentage of the class was already online, but we knew we would have to move to be fully online. And so within three days, by March 13th, our instructors were able to teach the Evidence Based Birth® childbirth class fully online. Coincidentally, that was also my kid's last day of in-person school this year. And at the same time, I wasn't seeing an uptick in home births yet in my State, I was part of a text group where an OB in Louisville was texting a bunch of midwives in Kentucky and for some reason I got looped in on this group text, saying, have you guys seen an increase in inquiries for home birth? And all of the home birth midwives were like, Nope, not yet, no, nothing here.
Well, within three days later, the midwives all started texting back to the OB saying, I'm getting the inquiries now. Yep. It's here, it's here. Yep. I'm busy. I'm booked. And it really only took three days for our midwives to have just normal interest in home birth to interest in home birth exploding. I don't know about you, but I found March and April of 2020 to be extremely stressful and anxiety producing. I am not somebody who typically experiences anxiety, I've always been pretty laid back and so has my husband, Dan, we just don't freak out about stuff, but by mid April, I was starting to have severe bouts of chest pain. It would come on suddenly and it would be so strong and I knew it was anxiety related. Because a couple times in my life I'd had chest pain experiences when I had a really stressful situation, but this was really bad. It was happening multiple times per day, sometimes not going away.
And so by early May, I just had to get help. I don't know how many of you out there also experienced a breakdown this year, where you had to get help, but I had to start therapy. I also started taking beta blockers as needed for the chest pain and trying to figure out ways how to relieve stress. For me, the hardest part of the pandemic, aside from the suffering that so many people are experiencing, has been the uncertainty and lack of control. It just added this constant overlay of stress that decreased my resilience and the resilience of everybody around me. My therapist described it as if we all have a bucket of resilience where we can normally handle or cope with stress, but if the bucket is too full, we can overflow. So the pandemic and all its direct and indirect effects just out of this huge amount of water to the bucket so that the slightest things could tip you over the edge into anxiety or panic. And that's what I was experiencing with my chest pain.
But I began to realize that this was not going to be going away anytime soon. And my therapist impressed upon me the importance of finding sustainability in my life. I'm curious if you were able to find sustainability this year. I know it looks different for everyone. For me and my family, it looked like a lot of outside time in the summer, this felt super important for my children's mental health and my family's mental health. And my therapist had impressed upon me, the importance of filling up our souls and seeing the people we love while the weather is nice. We also agonized over what to do with our children's school, as I'm sure many of you listening also experienced. I believe everybody was making the decisions that was best for their family and their circumstances, but it was really hard.
We eventually made the personal decision to completely withdraw our children from any school system and homeschool them ourselves. It wasn't going to be easy trying to work while we were homeschooling, but it felt more controllable to me than the virtual learning we'd done in the spring. And it helped a lot with my anxiety, knowing that I could control my children's schedule, I wanted them to have an easy school year, given that we have all this underlying anxiety and uncertainty. And the only way I could ensure that they had a stress free school year with lots of time to relax and read and play and limit screen time was by homeschooling them myself. Unfortunately, this along with my anxiety had a huge impact on my ability to work at Evidence Based Birth®. Homeschooling meant I had to eliminate anything extra in my life. So I stopped doing consultations, speaking engagements, even virtually, I declined any unnecessary meetings, I took on no unnecessary projects. I stopped doing volunteer work that I loved.
I stopped checking email and I set my email to an autoresponder and I trained my team to tell the many people who reach out to me that I'm just simply not available this year because of some health and personal issues that were going on. Thankfully, we have an amazing team here at Evidence Based Birth® and I can count on them to work together, even though we're all under stress and we can all help each other out. Different people on our team had different crises at different times, which meant that there was always somebody on our team to back you up if you yourself are going through a particularly difficult time that day or week. In the summer of 2020, we had two team members depart, within about a week and a half of each other. And that was really difficult for our whole team since we only have about nine people on our team to begin with. But they were soon replaced by two amazing new team members, Ali Buchanan, our new executive assistant and Mystique Hargrove, our new podcast coordinator.
And once they finished their training, they immediately became a critical part of how we were able to accomplish everything we continue to accomplish at Evidence Based Birth®. And I want to give a big shout out to all our team members who finished the year with us at Evidence Based Birth®, Dan, Ali and Mystique, Anna, Chanté, Kat, Divine, and Joseph. Our small, but mighty team has accomplished so much together. And now I want to talk a little bit about the resources we've created and birthed into the world, even in the midst of so many challenges in the year 2020. One of the big focuses of our team this year was social justice. The pandemic expose so many inequities in the healthcare system. We were already aware of many of these inequities on our team, but now the rest of the world could no longer ignore them. From being unable to get prenatal care, to many having no choice, but to work on the front lines in risky conditions while pregnant, to being separated from any support in labor to preventable maternal deaths.
The injustices during COVID-19 for Black and Brown people have been glaring, adding fuel to the fire, we witnessed the murder of multiple innocent Black bodies. The fact that these murders occur in our country is not new, but they were constantly in the spotlight this spring and summer. So I want to talk a little bit about what our response was as this crisis reached a boiling point. In Evidence Based Birth® we made the decision to change the focus of the podcast both now and moving forward, to include an emphasis on birth justice. And when our two team members left this summer, we intentionally sought to replace them with new team members who have training, experience and passion for social justice. We began amplifying voices of Black, Brown, and Indigenous birth workers on the Evidence Based Birth® Instagram page over at ebbirth. And we became very intentional about making this a primary aim of our social media accounts.
Our Instagram page is now run by multiple Brown and Black folks, and I've given them authority to post and repost and share whatever they find useful and appropriate. We also created a new comments' policy to make it easier to delete and ban inappropriate or racist comments. In June, we were asked by Minnesota Healing Justice to make research on racism and maternal health publicly available. This fits in perfectly with our mission to make research evidence publicly available. So we started a weekly black tile project, where we post a new black tile each Friday with a research soundbite on racism in maternal health. We also created a repository for this information on our birth justice page @ebbirth.com/birthjustice. On this page, you can find all the research as well as resources for self-education and a list of all our podcasts, guests who are people of color. Thanks to input from Miranda Kelly and Alaina Mercado, we began providing an honorarium to all guests who come on the podcast or teach trainings.
We no longer request free labor on the podcast or in our trainings, unless somebody declines payment. We continue the process we'd already been working on of diversifying the stock photos on our site, as well as diversifying the people who are featured in the videos in our top birth class. We changed the wording on the Evidence Based Birth® professional member scholarship application form to make it easier for Black, Brown and Indigenous folks to fill out an application. And we no longer required proof of financial need for full scholarships. We made the pro member scholarship link more prominent and easier to find leading to a significant increase in people signing up for full or partial birth worker of color scholarships. Now with more than 650 birth workers of color enrolled. We began ongoing anti-racism education to the members of our team. And we continued reading anti-racism books by Black authors.
Personally, I committed to teaching my children about these issues. I began explaining racism to my younger children who at the ages of six and eight, did not understand why Black people are disparately targeted and killed by police. This was another motivating factor in why I chose to homeschool my children so that I could teach them history using the "Woke Homeschooling" curriculum. And I could also get them much more immersed in the Spanish language, using the "Flip Flop Spanish" curriculum with audio taught by a native speaker, because I was frustrated with how little schools pay attention to languages other than English. We paused new enrollments in the instructor program and did not enroll any new instructors. We made our renewal process for existing instructors focused on social justice. When we reopen enrollment to the Evidence Based Birth® instructor program in 2021, we're going to have a new focus in terms of what our new enrollment criteria will look like.
And I'm working with a paid consultant, Dr. Sayida Peprah, to develop the new enrollment and admission process. We also took the advice of the Minnesota Healing Justice Network to contribute a portion of profits from Evidence Based Birth® in recurring monthly donations to, for local birth justice organizations that are led by Black, Brown or Indigenous people. And we look forward to expanding that program next year, because we know the importance of those recurring donations. So those were the steps we've really been focusing on the second half of 2020. And the good news is many of these things are items that we'll be able to continue supporting in the coming years. In terms of our response to the pandemic, we were able to offer a free in-depth webinar about COVID-19 and pregnancy in March and April of 2020. And we hope to update that in early 2021.
We also created a COVID-19 resource and pregnancy page, that included a sample informed consent form to refuse mother-newborn separation, a virtual doula directory, a free birthing crash course, called birthing in the time of COVID-19 and archives of all of our newsletter updates about the research. We started with weekly and then moved to bi-weekly and then monthly and every other monthly. But we've put out a whole bunch of newsletters about research on COVID-19 and pregnancy or topper. And all of those are archived at ebbirth.com/COVID-19. In early December, our newsletter focused on a topic that I know is going to be at the forefront of everybody's minds in 2021. And that is the research on the COVID-19 vaccines and what that means for pregnant people and their families. Each newsletter also included a detailed Q&A with questions that were submitted to us. In addition, as I mentioned earlier, we were able to shift our childbirth class and all the other classes our Evidence Based Birth® instructors teach two fully online classes.
This has been huge, it's been a huge shift, but in an amazing way, it's opened up our classes to more people who could have never taken them because they didn't have an instructor in their hometown. We've had people all over the world taking the Evidence Based Birth® childbirth class and the professional workshops that are taught by our EBB instructors. And it's just been incredible to see parents getting excited about learning how to advocate for themselves. In many ways, I feel like the pandemic opened up people's eyes to the difficulties of birthing in an institutional environment and the importance of a really good comprehensive childbirth class, that not only teaches you about birth and how to stay comfortable, but also mentors you through learning new advocacy techniques that you can advocate for yourself or your partner. And we're going to continue offering the Evidence Based Birth® childbirth class online, even after the epidemic is over.
And speaking of the Evidence Based Birth® childbirth class, one of my goals for this year was to completely refill most of the class in high definition, and with just some changes to the content, as well as new guests to appear on screen. And thankfully, we were able to get a lot of filming done in January and February before the pandemic hit. We just had a couple of group videos that we could not shoot due to the pandemic, but overall, we were able to update about 90% of the Evidence Based Birth® childbirth class with completely new videos. And that was a really fun project to complete. We also were able to get Spanish close captions on all of the Evidence Based Birth® childbirth class videos, and we're working on a translation of the workbook for the class into Spanish as well. We've also been reworking our calendar of events, trying to make it easier for people to find a class that fits their needs best and you can go to ebbirth.com/events to see how we've been working on that.
In terms of the podcasts and the blog, we released more than 40 new episodes of the Evidence Based Birth® podcast in 2020, including a whole series of podcasts about natural induction methods. We covered acupressure, acupuncture, shiatsu, breast or nipple stimulation, castor oil, eating date fruit, evening Primrose oil, eating pineapple, red raspberry leaf tea, and more. And we also covered the updated evidence on membrane stripping or membrane sweeping, Foley bulb for inductions and more. Another really important episode that we released in 2020 was an episode all about the evidence on VBAC or vaginal birth after cesarean. We also released a companion course in our Evidence Based Birth® professional membership with one and a half nursing contact hours, all about VBAC. We also spent a big chunk of the year working on our pocket guides, our research editor, Anna Bertone and myself spent all summer writing a new pocket guide about labor induction and diving into the research on Pitocin and misoprostol and all the medications, as well as the different methods that are used to induce labor. And then we also updated the comfort measures pocket guide.
And when we released those to the waitlist in November, we sold out of the combo pack of one of each of the pocket guides in just over two hours. A few other accomplishments that I'm really proud of that we did this year at Evidence Based Birth®, partly in response to the pandemic, but also partly due to a wish of mine that I've always wanted to do. We turned the higher ed site at Evidence Based Birth® into a complimentary site for universities and schools. And we had dozens of universities, colleges, community colleges, and other programs sign up to start using our higher ed resources. Where university students, nursing students, midwifery students, and medical students are now able to take classes from Evidence Based Birth® at no cost to them. And it's been amazing to see how many college students have been using our resources. Also in April, we made, Babies Are Not Pizzas: They're Born, Not Delivered, my book, free for a limited time to get the ebook. And we had more than 5,000 people download and read the e-book.
We also did a free trial to our professional membership that reached more than a thousand people. Many of those would have not been otherwise able to access our continuing education courses for professionals. So even though this has been a really hard year, we have accomplished a lot in the midst of loss, heartbreak, trauma, anxiety, and uncertainty. And I do want to acknowledge the family members and friends that have been lost both by our team members and by our so many listeners. This has been a heavy year, but we're still here and we're going to keep going, my team and I are not going to give up any time soon. Before I move on to talk about our plans for 2021, one more thing that I wanted to talk with you about in 22 has to do with music. Music has always been an important part of my life, and it's an important part of the Evidence Based Birth® childbirth class.
We know that research shows that music helps lower anxiety and when combined with other comfort measures can even help lower pain levels during labor. Music is also useful and helpful for when you're experiencing stress or anxiety in other areas of life. So today I wanted to share with you a playlist I curated with the help of some members of the Evidence Based Birth® team, that music playlist is housed on Spotify. So you can access it with a free or paid Spotify account. Just go to Spotify and search for my name and search for my username. Rebecca Dekker, Dekker is spelled D-E-K-K-E-R. And you'll see a playlist called EBB 2020. You can then click download to add that playlist to your Spotify account. And I hope that you enjoy listening to some of the music and some of the songs that helped us get through the year 2020. These were songs that we listened to when we felt like we needed energy or motivation, or just a dose of hope.
So now let's talk about 2021. So what does our team planning on doing in 2021? What can you anticipate seeing from Evidence Based Birth®? One of the first things that we hope to finish in 2021 is actually a peer reviewed manuscript that's going to be published in a journal, and that manuscript is all about the evidence on aroma therapy for the prenatal period, as well as during labor and postpartum. Anna Bertone our research editor here at EBB and myself are co-authoring this manuscript. It was an invited manuscript to be published in a clinical obstetrics and gynecology 2021 symposium on complementary and alternative medicine in obstetrics. So we're really excited about this paper because it's directly targeted towards reaching obstetricians. And sometimes it's really hard to get our work in front of OBGYN. So we're excited for this opportunity.
Another thing that we plan on doing in early 2021 is updating our article all about the evidence on induction for being advanced maternal age or pregnant at 35 and beyond. We will also update a few other select articles at Evidence Based Birth® this year with new research. We will continue to host our free public webinars in the spring and the fall with our topics to be determined. So make sure you're on our Evidence Based Birth® email list and you follow us on social media to help make your vote heard when we choose the topic for this free public webinars. We're going to continue to have a major focus on social justice and anti-racism, both on this podcast and on our social media channels with making that research on anti-racism available. And we will be reopening the Evidence Based Birth® instructor program applications later in the year 2021, with a new focus on recruiting instructors who have training and experience in birth justice. There will be a very limited number of spots in that program. And so we're developing those new criteria to be able to evaluate the applications, which I'm sure we'll get many applications.
Speaking of the Evidence Based Birth® instructors, I am really hopeful that we'll be able to see each other in person this fall. We were supposed to have a retreat together in the fall of 2020, we ended up meeting virtually and I'm hopeful that we'll be able to see each other in person in the fall of 2021. Finally, our big project and what I'm going to be focusing much of my time on next year is a new book, all about evidence-based care in childbirth. In 2019, I published my memoir, Babies Are Not Pizzas: They're Born, Not Delivered and it was a narrative or a story that had the evidence mixed into the story. I found that it's a very useful way of teaching through storytelling, but I've also had a lot of requests to have a more in-depth book, all about the evidence on different topics that come up during pregnancy and childbirth.
So I've already got an outline. I've already been working with a doctoral student on gathering some of the history behind each of the topics I want to cover. And next year, Anna Bertone, our research editor, will join me in this project to look at more of the research evidence on both topics we've covered before at Evidence Based Birth®, as well as a lot of topics that we've never talked about before. As we spend 2021 writing this new book, adding research to it and editing it, I think we'll be able to take some of the chapters on some of the topics that we've never covered at Evidence Based Birth® and make them publicly available while the book is still in the editing process. For example, I'm working on several chapters about prenatal tests, including information about our age and compatibility, genetic tests and more. And since we get a lot of requests for evidence-based information on these topics, we might be able to turn these chapters into either podcasts or signature articles.
So keep your eye out this year for us to be able to release some of that information from the new book early and publicly, so that it's available to everyone. And then our goal is to finish writing the book next year and then publish it in 2022. In general, though, for 2021, I'm trying not to over commit our team and do too much. I think it's important for us to stay balanced, to keep thinking about sustainability because the pandemic is not going to disappear overnight. Once things start to "return to normal" I envision 2021 as a year of recovery and healing. I'd encourage you to think of this next year in the same way for you as well. How can you find balance? How can you find sustainability in your life, at home, at work? How can you recover and heal from traumas you may have experienced this past year? Although we won't be over-committing ourselves next year. One thing is for sure, we're going to keep putting out these weekly podcasts here at Evidence Based Birth® for you to listen to you.
We have an exciting lineup for January and February, next week, we're going to kick off the new year with an empowering hospital birth story that took place during COVID-19. And we'll also cover the evidence on failure to progress next month. I'm excited to feature Mystique Hargrove, our new podcast coordinator here at Evidence Based Birth®, as well as Kimberly Seals Allers, the author of The Big Letdown and founder of the new Irth app, that reviews hospital birthing facilities with the experience of families of color in mind. So that's it for today's podcast, all about what we've been doing this year at EBB and what we hope to accomplish next year. On behalf of our entire team, we'd like to send you our best wishes for hopefully a better, happier and healthier new year in 2021.
Today's podcast was brought to you by the Evidence Based Birth® professional membership, the free articles and podcasts we provide to the public are supported by our professional membership program at Evidence Based Birth®. Our members are professionals in the childbirth field who are committed to being change agents in their community. Professional members at EBB get access to continuing education courses with up to 23 contact hours, live monthly training sessions and exclusive library of printer friendly PDFs to share with your clients and a supportive community for asking questions and sharing challenges, struggles, and success stories. We offer monthly and annual plans as well as scholarships for students and for people of color. To learn more, visit Ebbirth.com/membership.
Listening to this podcast is an Australian College of Midwives CPD Recognised Activity.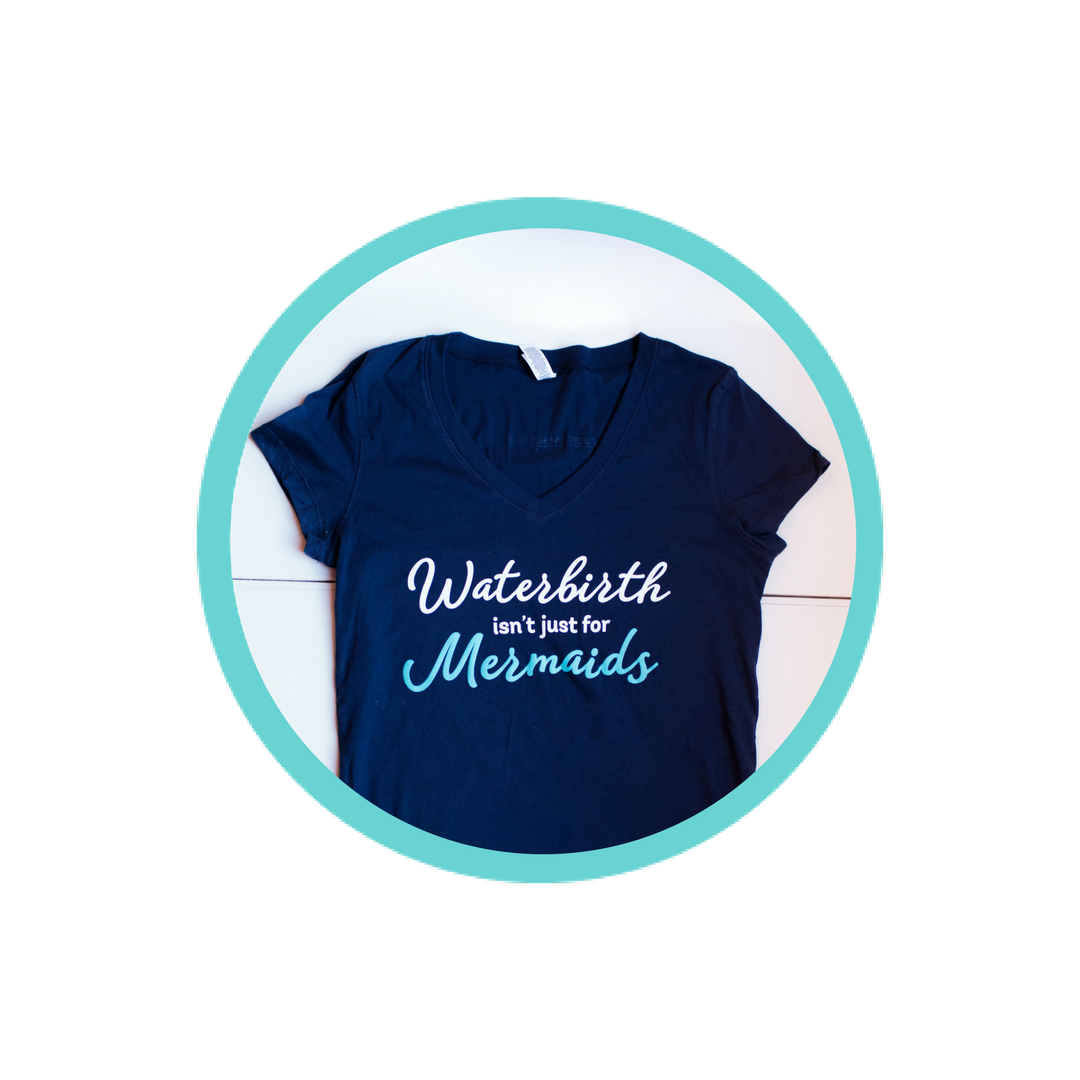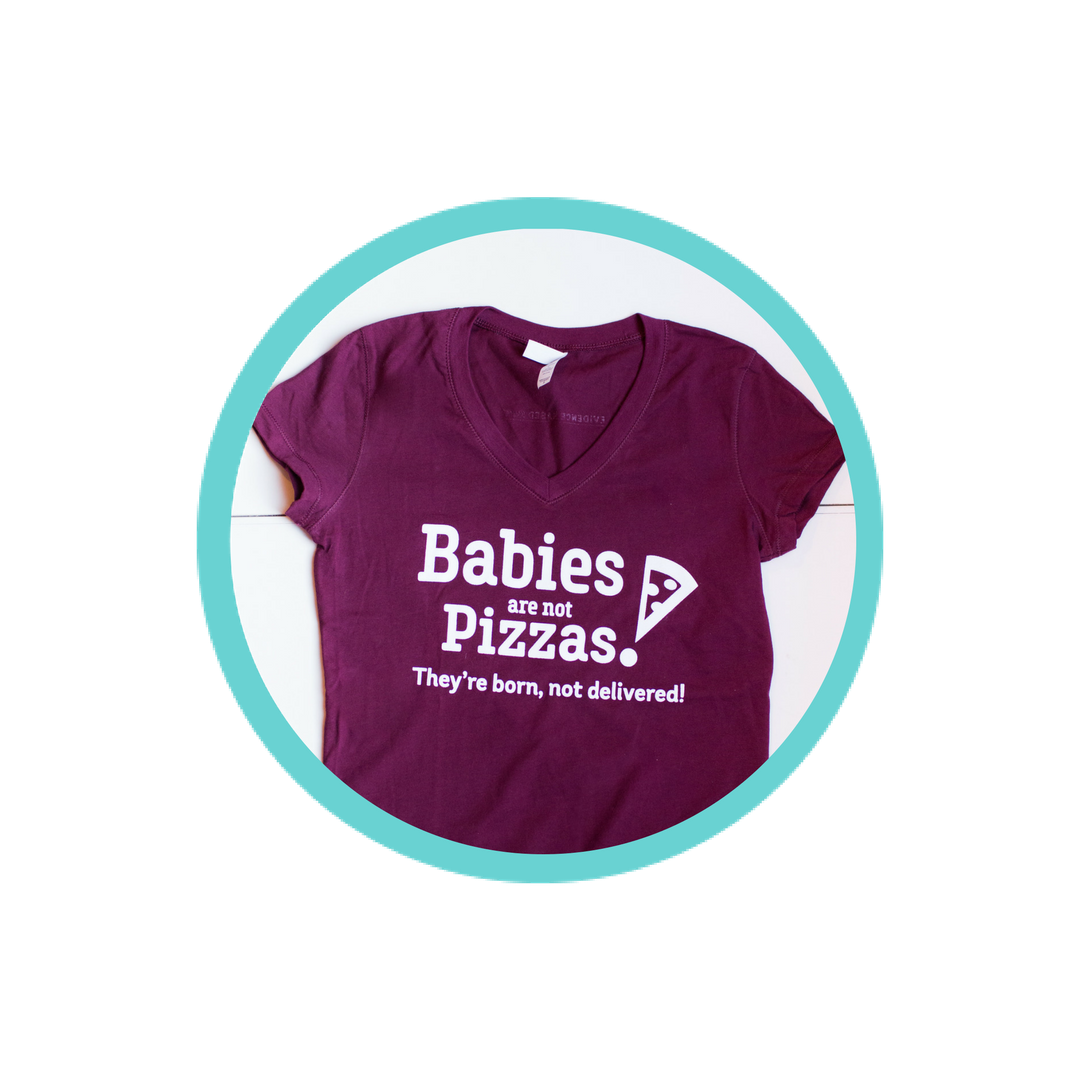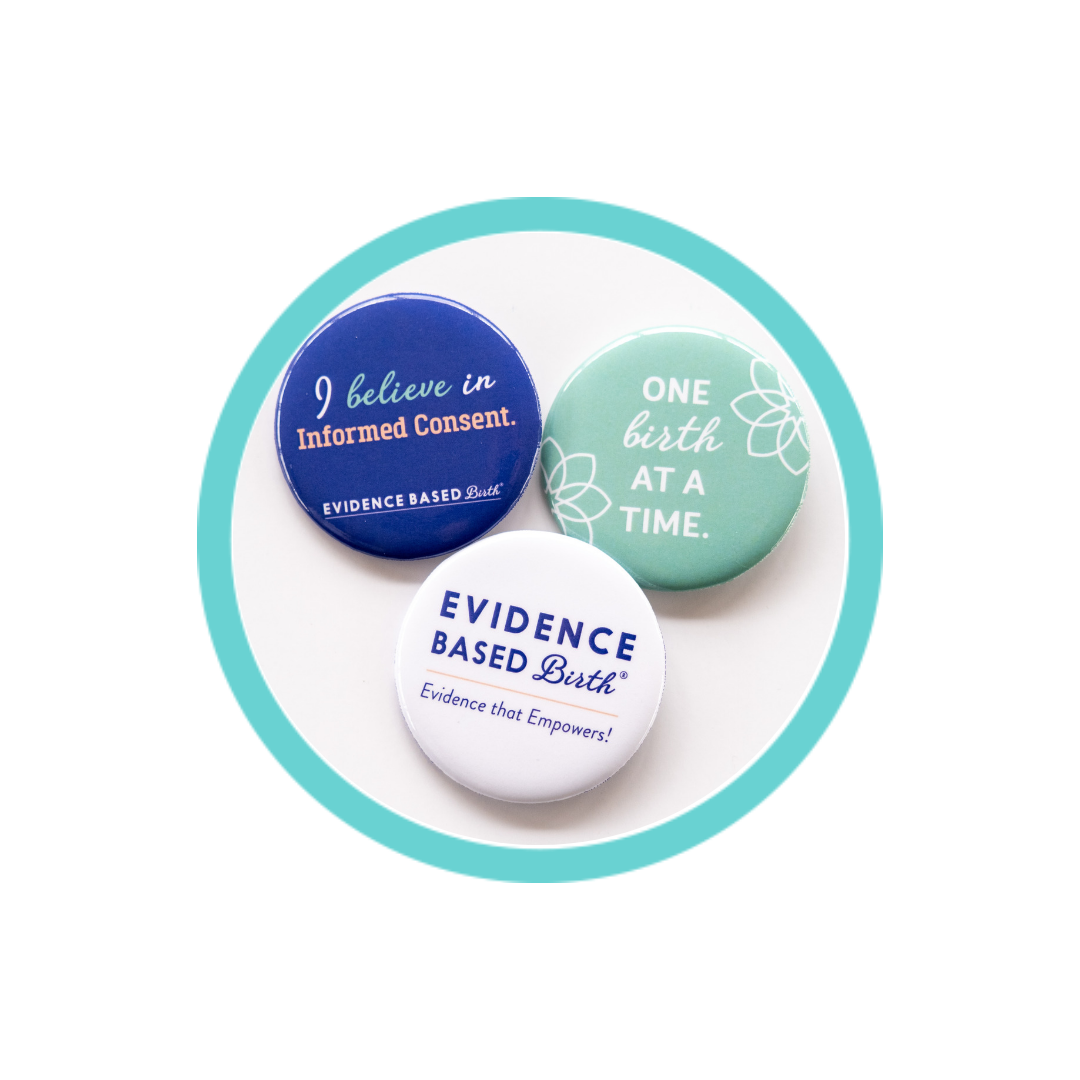 Stay empowered, read more :
Don't miss an episode! Subscribe to our podcast:  iTunes  |  Stitcher  In this episode, we're going to talk with Ruth Greene, birth doula, Evidence Based Birth Pro Member, and Co-owner of Having a Baby in China Consulting Services, about the challenges of giving birth...