On today's podcast, we're going to talk with Ihotu Ali, MPH, who is writing about research on the effects of racism on pregnancy and birth outcomes.
Ihotu ("love" in the Idoma language) (she/her) is a prenatal and Maya Abdominal massage therapist with a Master's in Public Health, and a doctoral student in Chiropractic Medicine. Ihotu is the granddaughter of a traditional Nigerian Chief, of Polish-Irish farmers, is a graduate of Columbia University. Ihoutu also conducted maternal health research with the United Nations before becoming a doula in 2011.
Fascinated by the connections between western and traditional medicine, Ihotu spent a decade studying Afro-Indigenous and global cultural practices for childbirth, ancestral, and womb healing, which she is now alongside medical training in chiropractic care and the neuroscience of spirituality and meditation. Ihotu is the co-founder of the Minnesota Healing Justice Network, featured in Rolling Stone Magazine for their focus on rest for residents and healers through the 2020 Uprising. In response to burnout among healers, Ihotu formed the Oshun Center for Intercultural Healing – an interracial collective offering support to apprentices, as well as public courses on decolonizing and democratizing medicine and small business. Ihotu teaches on cultural birth and bodywork, appropriation, racism in health care, allyship, and economic justice tools like the sliding scale fee.
In this podcast episode, we talk about Ihotu's shift towards researching the effects of racism on pregnancy and birth outcomes.  We also talk about how Ihotu practices self-care as a researcher of heavy topics, and the scope of our upcoming EBB Signature Article which will cover the history of racism and the evidence on racism's effects on preterm births, low birth weight, and perinatal mortality. 
 Content Warning: We mention racism, preterm birth, police violence, COVID-19, maternal-infant death, and other adverse health outcomes.
Resources
Learn more about Ihotu Ali here and The Oshun Center here.
Learn more about the Minnesota Healing Justice Network here. Follow the Minnesota Healing Justice Network on Facebook and Instagram. Listen to EBB 143, "Birthing in a World with Reproductive Justice" here. 
Learn more about Ancient Song here. Follow Ancient Song on Instagram and Facebook. 
Learn more about Dr. Rachel Hardeman and the Roots Community Birth Center here. Learn more about Dr. Hardeman's research here. Read Dr. Hardeman's Stolen Breaths here.
Learn more about Dr. Sayida Peprah here. 
Learn more about SisterSong here.
Learn more about Black Mamas Matter Alliance here. 
Learn more about By My Side Birth doulas in Brooklyn here. 
Learn more about the Momnibus Act bill here.
Learn more about the Medicaid Postpartum Expansion here. Listen to EBB 187 with Dr. McLemore and Dr. Taylor here.
Learn more about the Nap Ministry here. Follow the Nap Ministry on Instagram.
Learn more about Worship of the Written Word here. 
Learn more about Jennie Joseph here. Learn more about Commonsense Childbirth here. Learn about "The JJ Way: Community-Based Maternity Center Evaluation Report" here. Listen to EBB 136 here.
Learn more about Dorothy Roberts here. Listen to Dorothy Roberts TED Talk (2016), "The problem with race-based medicine." here.
Learn more about  Dr. Tema Okun's work here. 
Bor, J., Venkataramani, A. S., Williams, D. R., & Tsai, A. C. (2018). Police killings and their spillover effects on the mental health of black Americans: a population-based, quasi-experimental study. Lancet (London, England), 392(10144), 302–310. https://doi.org/10.1016/S0140-6736(18)31130-9
Carter, S. E., Ong, M. L., Simons, R. L., Gibbons, F. X., Lei, M. K., & Beach, S. (2019). The effect of early discrimination on accelerated aging among African Americans. Health psychology: official journal of the Division of Health Psychology, American Psychological Association, 38(11), 1010–1013. https://doi.org/10.1037/hea0000788 
Jahn, J. L., Krieger, N., Agénor, M., Leung, M., Davis, B. A., Weisskopf, M. G., & Chen, J. T. (2021). Gestational exposure to fatal police violence and pregnancy loss in US core-based statistical areas, 2013-2015. EClinicalMedicine, 36, 100901. https://doi.org/10.1016/j.eclinm.2021.100901
Transcript
Rebecca Dekker: Hi, everyone. On today's podcast, we're going to talk with Ihotu Ali about researching the effects of racism on pregnancy and birth outcomes.
Welcome to the Evidence Based Birth® podcast. My name is Rebecca Dekker, and I'm a nurse with my Ph.D. and the founder of Evidence Based Birth®. Join me each week as we work together to get evidence based information into the hands of families and professionals around the world. As a reminder, this information is not medical advice. See ebbirth.com/disclaimer for more details.
Hi everyone, and welcome to today's episode of the Evidence Based Birth® podcast. My name is Rebecca Dekker, pronouns she/her, and I'll be your host for today's episode. Today, we are so excited to welcome one of our team members to the show, Ihotu Ali. Before we interview Ihotu, I want to make you aware of a content warning on discussion of racism, preterm birth, and other adverse health outcomes. If there are any other detailed content or trigger warnings, we'll post them in the description, or show notes that go along with this episode.
And now, I'd like to introduce our honored guest. Ihotu, which means "love" in Idoma, is an integrative medicine practitioner, student doctor, and womb healer. As the granddaughter of a traditional Nigerian chief, Polish-Irish farmers, and a graduate of Columbia University, Ihotu conducted maternal health research with the United Nations before becoming a doula in 2011. She studied African, Indigenous, and other cultural practices for childbirth, ancestral, and womb healing, alongside medical training in chiropractic care and neuroscience.
Ihotu, pronouns she/her, is a co-founder of the Minnesota Healing Justice Network, featured in Rolling Stone magazine for their focus on rest for residents and healers through the uprising. In response to widespread burnout, Ihotu then partnered with the technology company We Sparkle Co., to form the Oshun Center for Intercultural Healing, a small business incubator and interracial collective offering online courses and consulting on decolonizing and democratizing medicine and business.
As a national speaker and consultant, Ihotu teaches on cultural healing, racism research, appropriation, allyship, and economic justice tools like the Sliding Scale rate. Ihotu joined us at EBB as a research associate in February of 2021, and we are so thrilled today that she's coming back on the EBB podcast to talk about the work she's doing.
Welcome, Ihotu, to the Evidence Based Birth® podcast.
Ihotu Ali: Thank you. Hello.
Rebecca Dekker: This is your second appearance on the podcast, you came on EBB in 2020 for a special takeover episode. That episode is 143, called Birthing in a World with Reproductive Justice. And so, we're excited that you're here again and you're going to be with us next week as well.
Ihotu Ali: Yes. Lots of fun.
Rebecca Dekker: Lots of fun. When you came on the team in February, you started helping us compose Black Tiles for the first few months. Can you talk to our listeners about that project and some of the captions you wrote? Because I don't think people understand all of the time and energy that went into some of our social media posts throughout the past year.
Ihotu Ali: Yes. So, I came on just probably weeks before the Derek Chauvin trial was about to begin in Minneapolis. And so, it was a flurry of feelings here. And then, also I had this opportunity to come on and write about racial justice issues, pregnancy, and childbirth, but also racial justice in general. And so, it was, I will say, a hot time.
And I remember one of the first, I think it was the first Black Tile that I did the caption was, "There is no accountability for police violence." And I remember at that time looking through the data, there had been a study in The Lancette that used data from the Mapping Police Violence database to look at spillover mental health impacts of the police killings. So, they had looked at, I think 40,000 Black Americans, if they basically had an exposure to police violence within their own state. And looked at that exposure the same way they would look at an exposure to COVID, an exposure to an environmental toxin and how it affected their mental health to be experiencing that.
And so, I was very viscerally living it at the same time as writing about it, and I think it was difficult to put all that together, but also really empowering to see the response in the B2B community and to see ultimately that the trial did have accountability. That was a really huge moment for all of us, knowing that the data really didn't show a history of having accountability at all.
Rebecca Dekker: Yeah. Although, there may have been some accountability at the individual level, but not at a societal level, or anything like that, but-
Ihotu Ali: The legal level.
Rebecca Dekker: Yeah.
Ihotu Ali: There was also…
Rebecca Dekker: Go ahead.
Ihotu Ali: There was also this great, this local researcher here, and a friend of mine, Dr. Rachel Hardeman had been working on a study that was looking at, if preterm births would go up in areas where there was also police violence and found a positive correlation there. So, there was really interesting search coming out during that time that was fun to put out.
Rebecca Dekker: And I think some people are like, "Well, why are you talking about these killings and violence related to the police force on Evidence Based Birth®? You're a birth organization, why are you talking about this?" And you were able to find the research that showed there is a link between racialized violence and the pregnancy outcomes for Black families and communities.
Ihotu Ali: Right. And that's the beauty of the research. You're looking at environmental impacts on the body. You're looking at mental health impacts. And so, even though it doesn't affect everyone in the same way, definitely for Black Americans experiencing violence directly or indirectly, we feel it. And it goes into the way our metabolism works, our immune system is working, our nervous system is working, cardiovascular, and when we have babies, it shows.
Rebecca Dekker: Were there any other Black Tiles you wanted to talk about or anything else about that project?
Ihotu Ali: Yeah. There was one that I loved writing, which was about ancestor grand midwife Nonkululeko Tyemba. So, this was someone who I had met once in New York. I lived for about 10 years in New York and I was a birth worker in Harlem, shout out to any New York birth workers who may be listening to this right now. And Nonkululeko was a grand midwife, an elder midwife in Harlem. And so, when we heard the really tragic news that she had passed, there were many other Black birth-workers who had put up posts in homage to her life, and all that she had done for Harlem, and really innovative work that she had done around creating the first postpartum visits and education.
So, we adapted with permission from another friend of mine, Chanel Porchia, of Ancient Song, dual services to highlight her and highlight great midwives. Another one has passed recently, and so we wanted to highlight that tradition. If you don't already know about Black Grand Midwives from the south in the United States, check them out, it's a beautiful, beautiful teachers among us.
Rebecca Dekker: And I think that highlights the fact that our Black Tile project was not just about research, but we also focus on history and solutions. Because, although we're focused on the research evidence at Evidence Based Birth®, we also know that part of doing research is finding out how we got here and how we can move forward into the future.
Ihotu Ali: Absolutely. And before I came on, there was so much beautiful research that was put out through different Black Tiles by Anna Bertone and other parts of the EBB team that were looking at a whole range of the accelerated aging that also-
Rebecca Dekker: And we had Tyler Jean Dukes, she was a doctoral student who met a lot of her doctoral student time writing a lot of Black Tiles as well. So it was definitely a joint effort between the four of us. So, what inspired the decision to move on from the Black Tiles to pausing that and focusing on writing a full-fledged signature article on the topic of racism and its impact on pregnancy and birth? For those of you who don't know, our signature articles are more full-length, very detailed written articles that we take about a year to compose and send out for peer review before we publish.
Ihotu Ali: Right. And that idea, I think originally came from Dr. Sayida Peprah, your conversations with her, and you proposed it to me and I thought it would be a great idea for a resource, for birth-workers, for policymakers, the big emphasis that even on advocacy was like, "We need the research in order to support our advocacy." That was why initially the Minnesota Healing Justice Network wanted you to put up the research so we can put that into people's hands. I think it could also be a great guide for families to have a knowledge of what they're up against and also how to bring research into conversations with their providers.
But I think we want to take care also to highlight the voices of Black women and researchers at the center, so for example, local authors and researchers like Dr. Rachel Hardeman, Rebecca Polston of the Roots Community Birth Center here, whereas Americans work from my grandmother's hands on somatic evolutionism, as well as national folks.
So, Dorothy Roberts, Monica McLemore, Jennie Joseph, Karen Scott the different organizations that are around like Sistersong and Black Mamas Matter, we want to really highlight their voices at the center of this and make that we can use an EBB platform strategically to bolster what they're already doing and make sure that they're staying at the center of it.
Rebecca Dekker: Mm-hmm (affirmative). To uplift and amplify the work that these Black researchers and midwives are doing, agreed. And I think going back to the beginning of the Black Tile project, that was also itself like a request of the Minnesota Healing Justice Network was that we published this research and we felt, at the time, that was a way we could do it in these bite-size. What was our character limitation? I can't remember exactly on the captions.
Ihotu Ali: 1200.
Rebecca Dekker: 1200 characters with spaces or something ridiculous like that, and then we realized, "Okay. We have all this research now, it's spread across all social media. Can we somehow turn it into a single document that could then be repurposed in different ways and other people could use it how they see fit." So, it seemed like a good decision to make, but in order to do that, that changed your role a little bit, because you were working on these social media posts and now you're knee-deep in a big research article. Neck deep, I don't know what you want to call it, it's a lot. So what is the scope of…
Ihotu Ali: It's a lot of research.
Rebecca Dekker: Yeah. What is the scope of the article that you're working on for EBB and what topics and subtopics are you covering?
Ihotu Ali: So, we're going to have about three big chunks of sections. So, the first one will be about history, and that maybe, we're covering the history that you need to know, how did we get to where we are? And the echoes that continue into where we are? So, obviously, we're talking about slavery, colonialism the history of experimentation that created the gynecology as it is today, but also the Indigenous history and the birthing cultural traditions that predated these things, or have even resisted through it.
So, like where we've been, it will be one part and then maybe glossary of terms like, "Okay. What is microaggressions really? What is institutional racism versus interpersonal racism? And what is obstetric violence? And scientific racism? So at least we're all on this same page when we're using terms. Ibram X. Kendi says, "A lot of our mix-ups and debates around race, it comes from the fact that we're just not actually talking with the same language. We don't understand each other, and so we start debating semantics instead of debating the actual issues."
So, getting everyone on the same page. And then, the next section will the evidence of the impacts of racism on pregnancy and childbirth and our health bodies, generally speaking. Now, when I say racism, I don't mean just race. And I came out of the research field of about 10/15 years ago when the whole range was talking about racial disparities and there was this huge taboo, you don't actually name racism as the issue, you don't create interventions around racism, you teach people how to eat kale.
I was in Harlem 10 years ago, teaching preconception health programs where we're getting people to do yoga, and exercise, and bring down their weight, but we weren't talking about racism. So, for me as a researcher, this is a big aha moment, and growing up moment also as a Black woman to say, "Yeah. All that research I've read for years, we should have been talking about racism." So that's going to be a major focus of, we're not just looking at risk factors, but racism as a risk and then how it relates in key pregnancy and childbirth indicators.
So we're going to look at preterm birth, low birth weight, how does racism play out in those, preeclampsia, postpartum hemorrhage, maternal-infant mortality, and then we know that the numbers show, even when you control for education and income level, even when this Black woman like myself working on her doctorate, I'm still at higher risk of having poor birth outcomes in all these areas, just because of my race, just because I experienced that exposure of racism on a regular basis.
So then lastly, we'll have a section on solutions, and that will go into frameworks like reproductive justice, which is what we talked about in that podcast 143, Black Mamas Matter policy agenda that was put out a couple years ago, and then particular cases that prove that this is possible to make change. Folks who have actually done it reduced or eliminated racial disparities in their practices, like the JJ Way in Florida, Jennie Joseph's maternity care model has research behind it, showing that they eliminated racial disparities in the same way that we found Ina May Farm had done incredible things around reducing C-sections proving is possible.
We'll highlight other groups like the Roots Birth Center, By My Side Birth doulas in Brooklyn, some recently reduced rates in California, and then some really specific calls-to-action like the MOMS Act bill that we're still trying to pass and things like the Medicaid expansion to one year postpartum.
Rebecca Dekker: So really wide scope, ranging from pre-history all the way to the future.
Ihotu Ali: Pretty big.
Rebecca Dekker: I know working on something like this is not always easy. And one reason that I signed this to you is because you wanted to do it. You are passionate about finding a way you can make a difference and improve outcomes to do something. Like taking action on this is very tangible way for you to put your energies, but I know it's not always easy. So, how do you take care of yourself? What motivates you to keep going? And when do you know you need to pause or do something different?
Ihotu Ali: It's funny that you say I wanted to do it because I think after being a part of the uprising, given my history as well, I felt like I had a colleague, I just needed to do this as a part of my… This part of my journey in my life, and I would say that no one should be in a… So, living in New York for many years, we talk about the hustle, we hustlers, and I definitely feel like I'm in a hustle season in my life, hopefully this isn't a hustle life, should just be a short hustle season.
But after the uprising, being a mixed-race person, having on a cellular level in my body, the sense that white people and Black people there is a hatred that's brewing there, as someone who deeply loves and has within the intimate parts of my family, both Black people and white people, that's just, something's hard for me to swallow, and it feels like I'm not at peace until I can do what small bits that I can to work toward us coming together and finding safety, and protection, and also connection. Honest human soul connection between us. While also recognizing we're different and we're beautiful in our differences as well.
So I think there's a personal desire that I had there, and also, like I said, having come from health disparities research back in the day and before that I was with the United Nations doing maternal mortality research where we would literally just tally the number of deaths all cross multiple countries, is empowering for me to be a part of an organization where we talk about data, not just sitting collecting dust in the corner, but data's being used, it's being put on social media, we're going to give it to policymakers, we're going to be in community with the researchers and talk about this.
That felt really exciting and healing for me from a previous life where research was just tallying people who had died without an afterthought. And so I would say, how do I take care of myself? Well, I run the Oshun Center, as you mentioned for intercultural healing where this group of cultural healers in Minneapolis, we have a monthly newsletter called the Slowburn, that is basically burnout prevention resources for healthcare workers and activists.
And so, what I've come to realize over the last couple years of pandemic plus uprising is, we should go slow enough that we don't stop, but we also don't burn out. Seeing a lot of people burn out and just disappear from the movement, or feel like they can't go at a crazy pace, and so they don't do anything to begin with. And both sides we lose people who we need in the movement.
So, I think about my work as a slow burn, I'm a big fan of naps, shout out to Nap Ministry, changed my world. We talk about that a lot. I'm a big believer in taking, I'm reclaiming the Sabbath. I grew up a Christian, I mean, I practice a plethora of spiritual traditions now, but I'm a big believer in the term of Sabbath and this idea of taking one day a week of rest. Also around the new moon, and when I'm on my period, I believe that's a really potent time where your body's doing a lot of work and you need to slow it down.
And then I try to take a few weeks sabbatical every year, maybe, especially during the wintertime where I just get to follow what my body wants to do. And so, those periods of breaks, and rest, and naps, I think is helpful. Sometimes when I'm listening to a particular research study, that's pretty intense, I might watch it on video instead of just reading it or I might take it around to walk around the lake, so I get to mix a little bit of screen time and also earth time, walking barefoot on the earth.
And then I like this practice called mental fasting, which I got from a friend of mine who's an Ayurveda practitioner who helped me a lot in my burnout time. I was healing just when I was coming on to EBB team. So this is, maybe January/February of last year. And the practice called mental fasting, really you just take, let's say an hour, and do not think of anything.
I know that you see these YouTube videos about the empty box, and the nothing box, and so I try to take a walk or lay down, and I honestly dream the things out of my head, because reading and social media and the news, we do a lot of overload. And so sometimes I just intentionally have to drain the pod before I can have more things into it.
Rebecca Dekker: Wow. Thank you for sharing that. I can just see this being so helpful for some of our listeners. They're taking notes "Wait. Wait. What do I do?" "Okay. Walk around the lake barefoot, and mental fast, and take naps," and you recommend the Nap Ministry. That's a social media account that people can follow.
Speaker 3: Yes. They're wonderful. They're about rest as resistance and a part of the liberation, especially for people of color too, instead of being in the same body as if slavery and capitalism is a constant production, we actually need to take intentional time to rest. We still work, but we rest along the way.
Rebecca Dekker: I'd love for you to share a sneak peek of two of the sections that you've been writing on. I know I have been leading the history section and you've been leading the middle section about racism and its effects on outcomes and then the solution section. So can you share a little bit about maybe the preterm birth and racism section?
Ihotu Ali: Sure. Well, I would love to say too that, there's so much… The preterm birth section is really familiar to me from this research is been around for a long time. What's new, we know that there impact in the body, in terms of something called allostatic load, or racial weathering, or racial battle fatigue, where there's this constant sense of vigilance, there's constant catecholamines, adrenaline, cortisol through the body that has this wear and tear effect over time.
And then that plays out across multiple body systems, and it also plays out in terms of your ability to hold a baby to a term, to have a baby that gains enough weight, and then can have a wide range of other mental health impacts. But what's been interesting to me to find in the last few years of the research is we already know these biological effects from stress, what's new is identifying racism and clearing out this research taboo of saying, "Yes. All these things are happening in the body, but the problem is racism." And what we need to talk about is how to get at racism as a key risk factor here.
Whether that may be screening people or having more intentional conversations across clinics about when people are actually being exposed to racism.
Rebecca Dekker: In our clinic. They're being exposed in our clinic.
Ihotu Ali: In the clinic. 
Rebecca Dekker: They are like, "We are actually causing it." Why are they coming? While they're getting care from us, they're getting the racist experience with the front desk person, or with the resident, or with the doctor, or the nurse practitioner, or the nurse, it's happening in every clinic in America. They just don't think it's them.
Ihotu Ali: And even from birth workers potentially. A slip of the tongue, or not making eye contact, or not truly listening to when they say, "I'm having pain." Or "I need something." We have these high-profile stories of Beyonce, Serena Williams, doctors who had to extra advocate for themselves and demand that they get an extra MRI, they get extra monitoring and it turned out to be life-saving. And then we have all the cases of the times when people needed that extra monitoring, they didn't get it and they passed away. Like Amber Rose Isaac, in New York City.
So, the exposures in the clinic… You think of MRSA, there are some things we need to really be careful of. I would say also another piece that's interesting coming out is race-based medicine. You have, in terms of, kidney care, in terms of the VBAC. There are certain types of algorithms, shortcuts that doctors are taking when they consider the race of the patient into their clinical decision-making.
Look at me, I'm black and I'm white, what would I be? Race is not an exact biological marker, especially when you're talking about people in the United States, Black people who have ancestors going back to slavery. We know there was a lot of intermixing between slave masters and their slaves. So, people are not coming with pure races, and I would really be careful with that term in any way, because there's mixing, there's diversity, and we are also 99.9% genetically the same. Our skin color is because of how much melanin is in ourselves, it does not mean that everything is changed inside.
So I have to be careful with some shortcuts that even are tested in the USMLE, medical boards exams, they ask you to memorize certain things about race. If you come in as visually African American, you might not visually show other ethnicities that you carry, if you come in that way and you have low anemia, the immediate jump is to sickle cell, not to looking at your nutrition and other clinical factors.
So there's a real concern that it makes for not clinically accurate medicine.
Rebecca Dekker: We'll talk about this next week, but that white supremacy culture strategy of using either or thinking, creating these false dichotomies for either this or that, and then treating people differently, both consciously and subconsciously. Another example would be aspirin for preeclampsia prevention, being offered to every Black patient in a clinic, but not to the white patients who may have risk factors.
And then telling people you're at risk for preeclampsia because you're Black, which in itself is a racialized treatment of that patient. And they are being told like, "You are a risk factor because of who you are." Not, "Here at our clinic, we are going to work extra hard to teach our staff anti-racism, continuing education, and constantly be working on our internal biases." It's like putting all of the pressure on the birthing person and none on the primarily white healthcare workforce, providing the care and causing the harm.
Ihotu Ali: Right. And there's even a further back that we go from that as well, which is to look at medical students and OB/GYN residents, and make sure that there's not anti-racism baked into their tra… Or there's not, sorry, implicit bias baked into their training. I mean, this is a big picture, dream big, and then we can like, "What is it? You dream?" Aim for the stars, and then you land in the sky. How do we remove implicit bias from even the training? And then we don't have to undo it later.
And how do we also bolster and really support and bulk up the protective factors, community, resilience factors around people of color, around families of color that we're working with. How do we be extra protective making sure that they have access to doulas? That they have access to midwives if they so choose? That they have family support around them? That they have Medicaid for one year postpartum, if that's going to help them? We can go at this two different directions as well.
Rebecca Dekker: Yeah. So moving on towards more solutions, you've told me that one of your favorite sections of the paper is the solutions part. Can you talk about some of the solutions you've been writing on?
Ihotu Ali: Absolutely. Well, I really love the research that's come out on Jennie Joseph's model, where she has created a clinic now, there's a birth center, but you can also birth at the hospital. So, there is choice baked into that. It's not just all about the whole sessions with Jennie Joseph, the midwife. There she has a whole team that, it seems to me, it reminds me of aunties, and grandmas, and cousins, and family members in this space, it feels like it's really culturally grounded.
They're easy to access, you can call them anytime, and it seems they support really the whole family. And I think that's what is interesting about birth work is, it's this one snapshot in someone's life when they're having a baby, but it's all of their history plays into how that pregnancy and that birth is going to go, they're obviously thinking about the future and their whole family, traditionally speaking with cultural birthing practices, you've got the extended family there, you've got a midwife that maybe known your family for a long time.
So, coming back to that way, it used to be where we're not just hyper-focusing on how is the fetus doing, we're not hyper-focusing on managing preeclampsia, we want everyone to be safe and to be clinically accurate, but we're also having this holistic framework. We care about the whole person, which is the midwifery model of care. and it seems like that model works because with Jennie Joseph, the JJ Way model, has effectively eliminated racial disparities in preterm birth from what the research shows. And that's seen, not just Black families, but families from all different backgrounds.
Rebecca Dekker: Mm-hmm (affirmative). And so I would love for you list to know that Jennie Joseph did come on the podcast, episode 136, is one of my all time favorite interviews I've ever done, so make sure you listen to it. It's extremely powerful. And you can also visit Jennie's website at commonsensechildbirth.com. Was there anything else you wanted to share from that section?
Ihotu Ali: I think also reproductive justice as a framework, as really powerful for people to just noodle on, look it up, it's a really broad framework that integrates many different types of freedoms and liberations in one. So, they're talking about this came out, it's so Sistersong, is a great organization to check out to learn more about reproductive justice. They do a great conference every year called, Let's Talk About Sex and it's bringing together sexuality, and the right to choose to have a baby or not have a baby and plan for that as well as freedoms around how you have your baby safely and how you raise your children in the world.
And so it's this ability to create family and to create community in the way that you choose and all the different pieces that come into that. So, I would love to see more organizations like run, or clinics run what they do through a reproductive justice framework. I think that's super powerful that we'll keep bringing up through that solution section. How do we make sure that human rights are at the basis of all of this? That connection and connection is at the basis of all of this.
And also that we, as, I think there's a hashtag that goes "Cite Black Women" and make sure that their voices are at the center of all of this. Because if we're not listening, if we're not trusting Black women, we're not citing them, we're not listening to black Birth birth workers when they say this is what they need. We're not listening to Black families, birthing people when they say they're in pain, when they say that there's a problem, there's a gut instinct. There's no clinical understanding, but there's a gut instinct.
We just dismiss that, then we won't get to any solutions when we assume the researchers that have more information and more expertise than and the people, we're not going to get anywhere.
Rebecca Dekker: Yeah. I can't wait to read your latest draft of that section because you're citing so many amazing Black researchers, and midwives, and other birth workers. So we're about halfway through, I would estimate the process of drafting this paper. What are some of the thoughts or brainstorms that have come up as you've worked on this project?
Ihotu Ali: Well, white supremacy culture is everywhere in research. That is one big takeaway that I'm experiencing. So team Tema Okun's work on white supremacy culture that Rebecca, you put in, even the instructor training, and I have really learned to use that all the time from you as well. There's some key ones I've picked up on, Worship of the Written Word, how much information comes out on social media or video these days versus written for a research organization peer-reviewed.
And so I'm trying to weigh all that different type of information while also respecting the fact that we want to put out research because that has been peer-reviewed. And so, holding that gently with care Worship of the Written Word, objectivity that there's a right way and a wrong way to think about things, perfectionism, agencies, so I consciously am decolonizing my mind as I'm doing research. I would say the other thing is a beautiful reminder that I got from Anna Bertone, who shepherded me as head of the research team as I joined EBB, and I loved on the recent podcast on essential oils, the meditation that she shared that she does before going into research, just remembering that all these people are humans.
And from my work in the UN when we were just tallying deaths, that was really a demoralizing time with my experience with research. And so, I am excited to bring in some of these new practices and to think about research as being empowering. How do we use this to put it in people's hands? How do we not use researchy speak to describe it? How do we stay true to the information, but also present it in a way that families and birth-workers and people without MPHs can use it? Can understand what's happening in the studies.
Some really interesting studies about cellular aging that happens at an earlier level, when you experience racism at age 10-15, and how important that age of 10-15 is to protect our children and to talk with our children if they're experiencing racism, that's the key time when they are going to, research is showing, have increased cases of depression and weathering throughout their life when they are experiencing racism in junior high.
So what do we do about that as parents? As aunties? As community members? So, I'll say one other thing I wanted to add too is that I'm really interested in how research and these conversations can get us back to this idea of a human family or a soul family. So as a birth worker, I care for people's biological families. Like who are going to walk with them through life? But as a researcher, as an advocate, I try to help people find their way to their soul family, and that might mean that you interact with clients differently, you interact with other birth workers differently.
You may reach out to researchers, and I'm just hoping that this work that I'm doing, that we're doing together, that we're scouring the internet for data, also is not just data like this stories come alive for the people, and it brings us back to our connection with each other.
Rebecca Dekker: It is. Thank you so much for bringing all that up. It's so true that it's about storytelling and that's the most impactful way to make change, because data does not change people's hearts and what we really need in the US, especially if we're going to make a dent and the disparities due to racism, is we have to change hearts and souls. And data has to be brought to life in a way that tells a story in order to change hearts. So, thank you Ihotu for coming on and sharing yourself with our listeners, and I hope they appreciate you as much as I do. And I feel so fortunate that I get to talk with you every week and update each other on researchy stuff, but also life stuff as well. And these deeper questions.
Ihotu Ali: Absolutely. It's a pleasure. It's hard work, but it's feels like the work that I need to do, and hopefully that's what we're all doing. If it's hard, it better be worth it.
Rebecca Dekker: Thank you, Ihotu.
Ihotu Ali: All right.
Listening to this podcast is an Australian College of Midwives CPD Recognised Activity.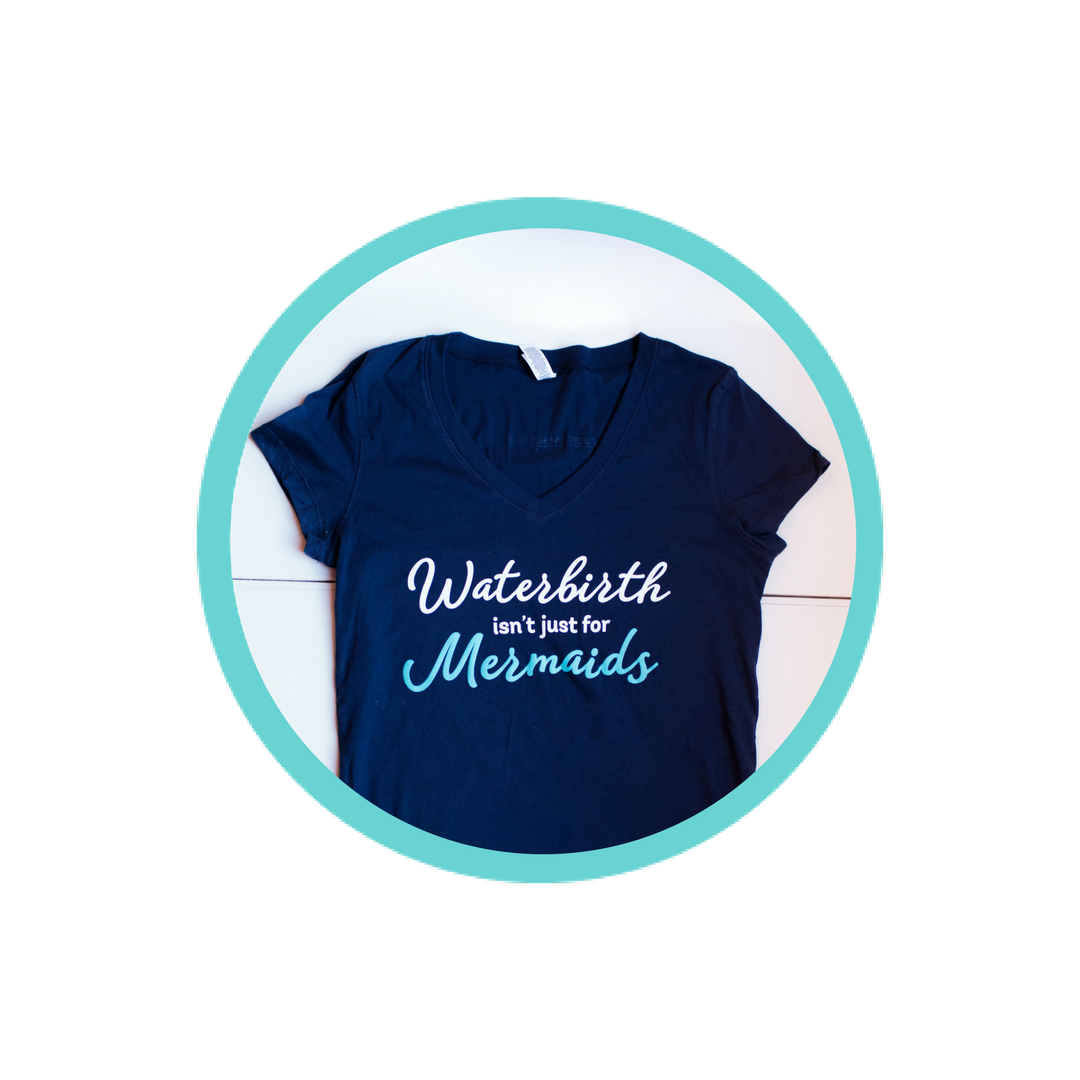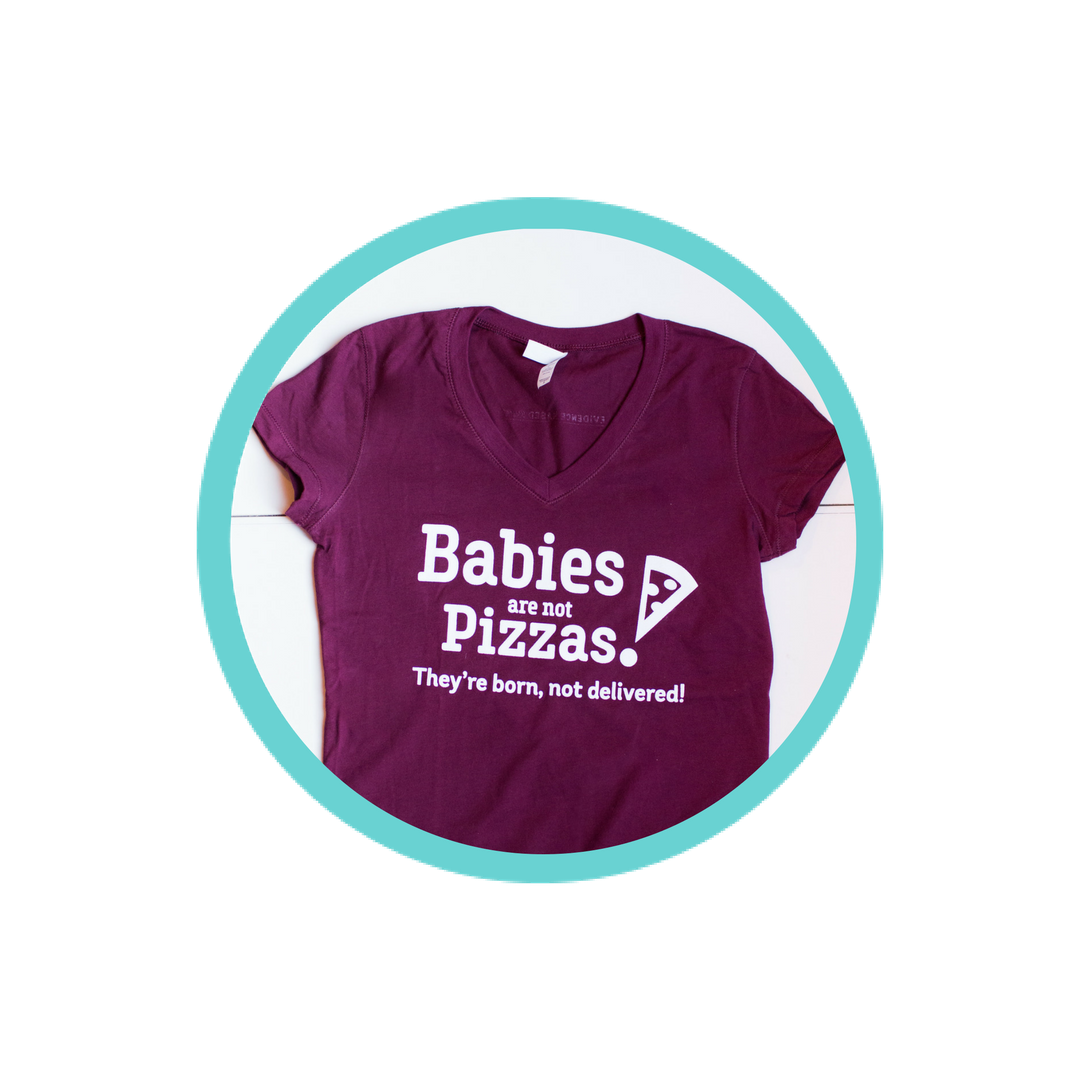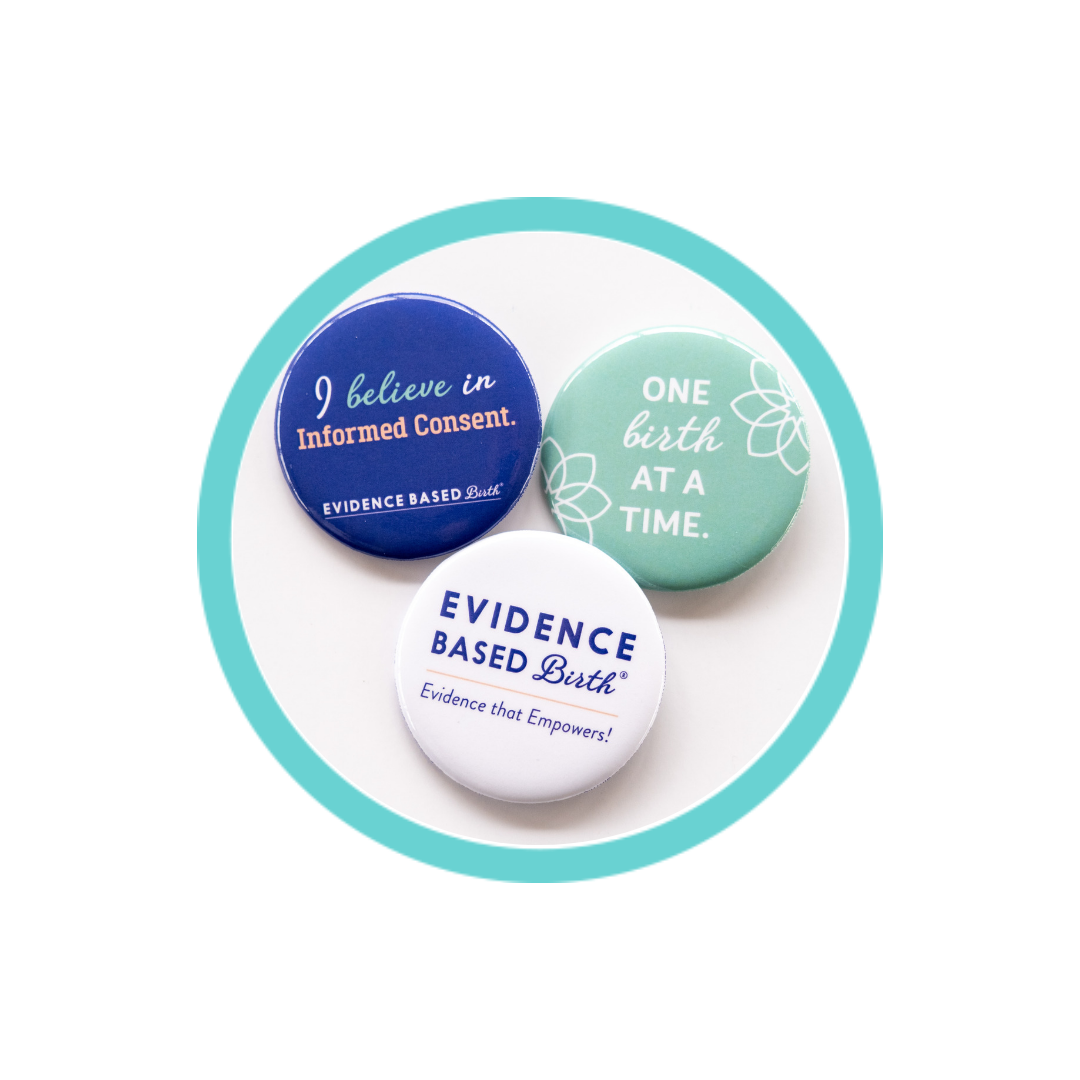 Stay empowered, read more :
Don't miss an episode! Subscribe to our podcast:  iTunes  |  Stitcher On today's podcast, I wrap up all the resources we created at Evidence Based Birth in 2020, as well as the challenges we faced as a team. I also talk about what our plans are for the year 2021. This...