Wrap-up of Pain Management Series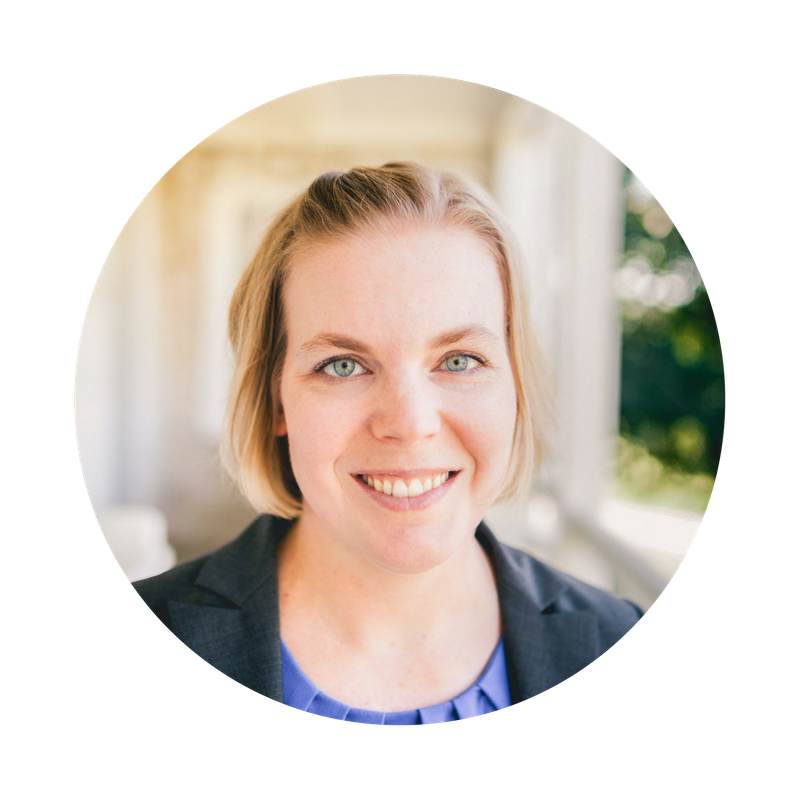 Welcome!
Today's video is a wrap-up of pain management series.  As a reminder, here is our disclaimer and terms of use. | Photo credit: Erin Heuser Photography
You'll learn:
Two different ways of viewing pain during labor
The effectiveness and safety of the different pharmacologic and nonpharmacologic pain management strategies
Our overall takeaways from this wrap-up of pain management series
Resources
 Anim-Somuah, M., Smyth, R. M., and Jones, L. (2011). Epidural versus non-epidural or no analgesia in labour. Cochrane Database Syst Rev(12), CD000331. Click here.
 American College of Obstetricians and Gynecologists (2017). Obstetric analgesia and anesthesia. Practice Bulletin No. 177. Obstet Gynecol; 129:e73 – 89. Click here.

D'Angelo, R., Smiley, R. M., Riley, E. T., et al. (2014). Serious complications related to obstetric anesthesia: the serious complication repository project of the Society for Obstetric Anesthesia and Perinatology. Anesthesiology, 120(6), 1505-1512.

Click here.
NHS Choices. (2017). Epidural risks and side effects. Accessed online on October 2, 2017. Available at http://www.nhs.uk/Conditions/Epidural-anaesthesia/Pages/Sideeffects.aspx
Beilin Y., Bodian C.A., Weiser J., et al. (2005). Effect of labor epidural analgesia with and without fentanyl on infant breast-feeding: a prospective, randomized, double-blind study. Anesthesiology;103(6):1211-7. Click here.
Ullman, R., Smith, L. A., Burns, E., et al. (2010). Parenteral opioids for maternal pain management in labour. Cochrane Database of Systematic Reviews, Issue 9. Art. No.: CD007396. Click here. Free full text!
American Society of Anesthesiologists (ASA). Types of Pain Relief in Labor and Delivery. Accessed online on January 8, 2018. Available at http://www.asahq.org/lifeline/anesthesia%20topics/types%20of%20pain%20relief%20in%20labor%20and%20delivery
Muchatuta, N. A. and Kinsella, S. M. (2013). Remifentanil for labour analgesia: time to draw breath? Anaesthesia; 68:231. Click here. Free full text!
Hellams, A., Sprague, T., Saldanha, C., et al. (2018). Nitrous oxide for labor analgesia. JAAPA. 2018 Jan;31(1):41-44. Click here.
Richardson, M. G., Lopez, B. M. and Baysinger, C. L (2017). Should nitrous oxide be used for laboring patients? Anesthesiol Clin. 2017 Mar;35(1):125-143. Click here.
Smith, C. A., Collins, C. T., Crowther, C. A., et al. (2011). Acupuncture or acupressure for pain management in labour. Cochrane Database Syst. Rev.(7):CD009232. Click here.
Vixner, L., Schytt, E., Stener-Victorin, E., et al. (2014). Acupuncture with manual and electrical stimulation for labour pain: a longitudinal randomised controlled trial. BMC Complement Altern Med;14(1):187. Click here. Free full text! 
Burns, E.E., Blamey, C., Ersser, S.J., et al. (2000) An investigation into the use of aromatherapy in intrapartum midwifery practice. J Altern Complement Med 6:141–147. Click here. 
Johnson, K., West, T., Diana, S., et al. (2017). Use of aromatherapy to promote a therapeutic nurse environment. Intensive Crit Care Nurs. Jun;40:18-25. Click here.
Whitburn, L. Y., Jones, L. E, Davey, M., et al. (2017). The meaning of labour pain: how the social environment and other contextual factors shape women's experiences. Click here. Free full text! 
Hodnett, E. D. (2002). Pain and women's satisfaction with the experience of childbirth: a systematic review. Am J Obstet Gynecol; 186 (5 Suppl Nature): S 160-72. Click here. 
Pirdel, M. and Pirdel, L. (2009). Perceived Environmental Stressors and Pain Perception During Labor Among Primiparous and Multiparous Women. Journal of Reproduction & Infertility, 10(3), 217–223. Click here. Free full text!
Cheyney, M., Bovbjerg, M., Everson, C., et al. (2014). "Outcomes of care for 16,924 planned home births in the United States: the Midwives Alliance of North America Statistics Project, 2004 to 2009." J Midwifery Womens Health 59(1): 17-27. 
Click here. Free full text!
Levett, K. M., Smith, C. A, Bensoussan, A., et al. (2016). Complementary therapies for labour and birth study: a randomised controlled trial of antenatal integrative medicine for pain management in labour. BMJ Open;6: e010691. Click here. Free full text! 
Declercq, E. R., Sakala, C., Corry, M. P., et al. (2006). Listening to MothersSM II: Pregnancy and Birth. New York: Childbirth Connection, October. Click here. Free full text! 
Bohren, M.A., Hofmeyr, G., Sakala, C., et al. (2017). "Continuous support for women during childbirth." Cochrane Database of Systematic Reviews 2017, Issue 7. Art. No.: CD003766. Click here.
Madden, K., Middleton, P., Cyna, A.M., et al. (2016). Hypnosis for pain management during labour and childbirth. Cochrane Database of Systematic Reviews, Issue 5. Art. No.: CD009356. Click here.
Häuser, W., Hagl, M., Schmierer, A., et al. (2016). The efficacy, safety and applications of medical hypnosis—a systematic review of meta-analyses. Dtsch Arztebl Int; 113: 289–96. Click here. Free full text! 
Downe, S., Finlayson, K., Melvin, C., et al. (2015). Self-Hypnosis for Intrapartum Pain management (SHIP) in pregnant nulliparous women: a randomised controlled trial of clinical effectiveness. BJOG Aug;122(9):1226-34. Click here. Free full text! 
Smith, C. A., Levett, K. M., Collins C. T., et al. (2018). Massage, reflexology and other manual methods for pain management in labour. Cochrane Database of Systematic Reviews 2018, Issue 3. Art. No.: CD009290. Click here. 
Adams, R., White, B. and Beckett, C. (2010). The Effects of Massage Therapy on Pain Management in the Acute Care Setting. International Journal of Therapeutic Massage and Bodywork; Vol. 3, No. 1. Click here. Free full text!
Smith, C. A., Levett, K. M., Collins, C. T. (2018). Relaxation techniques for pain management in labour. Cochrane Database of Systematic Reviews, Issue 3. Art. No.: CD009514. Click here. 
Surucu, S. G., Ozturk, M., Vurgec, B. A., et al. (2018). The effect of music on pain and anxiety of women in labor during their first pregnancy: A study from Turkey, Complementary Therapies in Clinical Practice. Click here. 
Lawrence, A., Lewis, L., Hofmeyr, G. J., et al. (2013). Maternal positions and mobility during first stage labour. Cochrane Database of Systematic Reviews, Issue 10. Art. No.: CD003934. Click here. 
Gupta, J. K., Sood, A., Hofmeyr, G. J., et al. (2017). "Position in the second stage of labour for women without epidural anaesthesia." Cochrane Database Syst Rev 5: CD002006. Click here.
Iversen, M. L., Midtgaard, J., Ekelin, M., et al. (2017). Danish women's experiences of the rebozo technique during labour: A qualitative explorative study. Sex Reprod Healthc. March;11:79-85. Click here. Free full text!
Luebbert, K., Dahme, B and Hasenbring, M. (2001). The effectiveness of relaxation training in reducing treatment-related symptoms and improving emotional adjustment in acute non-surgical cancer treatment: a meta-analytical review. Psycho-Oncology 10:490-502. Click here.
Derry, S., Straube, S., Moore, R.A., et al. (2012). Intracutaneous or subcutaneous sterile water injection compared with blinded controls for pain management in labour (Review). Cochrane Database of Systematic Reviews 2012, Issue 1. Art. No.: CD009107. Click here. 
Martensson, L. B., Hutton, E. K., Lee, N., et al. (2017). Sterile water injections for childbirth pain: An evidenced based guide to practice. Women Birth. Dec 11. pii: S1871-5192(17)30718-7. Click here.
Dowswell, T., Bedwell, C., Lavender, T., et al. (2011, last revised). Transcutaneous electrical nerve stimulation (TENS) for pain management in labour. Cochrane Database Syst Rev;(9):CD007214. Click here. 
Santana, L. S., Gallo, R. B. S., Ferreira, C. H. J., et al. (2016). Transcutaneous electrical nerve stimulation (TENS) reduces pain and postpones the need for pharmacological analgesia during labour: a randomised trial. Journal of Physiotherapy 62; 29–34. Click here. 
Shaban, M. M. (2013). Labor pain relief using transcutaneous electrical nerve stimulation, maternal and fetal impacts: a randomized-controlled study. Evidence Based Women's Health Journal, 3:178–182. Click here. Free full text!
Shaw-Battista, J. (2017). Systematic Review of Hydrotherapy Research: Does a Warm Bath in Labor Promote Normal Physiologic Childbirth? The Journal of Perinatal & Neonatal Nursing. Click her
Chaillet, N., Belaid, L., Crochetière, C., et al. (2014). Nonpharmacologic approaches for pain management during labor compared with usual care: a meta-analysis. Birth, 41(2), 122-137. Click here.
Leap, N. and Anderson, T. (2008). The role of pain in normal birth and the empowerment of women. In: Downe S, editor. Normal chilbirth: evidence and debate. 2nd edition. Edinburgh: Churchill Livingstone; pp. 29-46. Click here.
Simkin, P. and Hull, K. (2011). Pain, suffering, and trauma in labor and prevention of subsequent posttraumatic stress disorder. Journal of Perinatal Education; 20(3): 166–176. Click here. Free full text!
View the transcript
Wrap-up of pain management series
Hi, everyone. In today's wrap-up of pain management series, we are going to review everything that we've learned!
Hi, my name's Rebecca Dekker, and I'm a nurse with my Ph.D. and the founder of Evidence Based Birth. For the past seven months, we've been releasing regular videos all about the evidence on different pain management techniques for labor. In other words, how can you stay comfortable during labor? When I talk with young people, pain seems to be the number one thing that they're afraid of when they think about having a baby. Pain is also a major reason for the healthcare system's heavy involvement in birth.
Two different ways of viewing pain during labor
In the very beginning of this video series, we started with an overview video where we talked about how there are two different ways of looking at pain during birth. One perspective is called the 'pain relief' paradigm. In this perspective, labor pain is viewed as unnecessary and it's thought that the benefits of pain-relieving medications always outweigh the risks. This perspective is very common in today's society. Doctors and nurses are often taught that relieving pain is one of their number one priorities as healthcare workers.
Another way of looking at pain is called the 'working with pain' or 'coping with pain' perspective. This perspective is most common historically out of necessity before there were pain medications, and it's still used by some people today. According to this perspective, labor pain is a normal part of the birth process and it's purposeful and productive. For example, the sensations that you might feel during labor compel you to move around and shift positions, and that helps labor progress faster and with fewer complications.
Now, people who follow the working with pain philosophy tend to make a really clear distinction between pain and suffering. It's possible to have suffering without pain or to have pain without suffering, or they can occur together. There are also a lot of tools in our toolbox that we can use to help manage pain and prevent suffering. These tools, or pain management strategies, can be divided into pharmacologic or non-pharmacologic methods.
Pharmacologic pain management strategies
Pharmacologic (drug) methods of managing pain during labor include the epidural, spinal, and combined spinal-epidural, which are often lumped together and called regional analgesia. We've covered those methods in detail in earlier videos. We've also covered drug methods such as injectable opioids, which can be given as a shot in the muscle or through an IV, and we've also covered nitrous oxide or laughing gas.
Epidural
Of all the drug methods of pain management during labor, the epidural is the most effective form of pain relief, but it also carries a number of potential side effects for birthing people and their babies. The side effects include a drop in your blood pressure, a longer pushing phase, a higher likelihood that you might need forceps or vacuum-assistance to get the baby out, a greater risk of needing Pitocin to help speed up contractions, and a higher risk of the baby having abnormal fetal heart tones. It also carries other potential side effects such as itchy skin, nausea, and about a 1 in 100 chance of having a spinal headache.
Epidurals are usually effective in about nine out of ten people, or some people say seven out of eight people. This does mean, however, that one in ten or one in eight will not have effective pain relief with an epidural. One of the really good things though about regional analgesia and epidurals is that they carry fewer risks for the baby than injectable opioids.
Injectable opioids
Injectable opioids are drugs given through a shot in your muscle or through an IV. This is probably the least safe pain management method for the baby and they're also not very effective at relieving the mother's pain. They can cause the mother to feel nauseous, vomit, or feel drowsy. However, they are still considered an option for mothers who need medications for pain relief but for whatever reason either cannot have or do not want to have an epidural.
Nitrous oxide
Nitrous oxide, or laughing gas, is typically inhaled as 50% nitrous and 50% oxygen. It's less effective than an epidural, but it's as effective as injectable opioids. Nitrous oxide has not been shown to increase bad outcomes for mothers or babies. It does have some minor potential side effects such as a feeling of detachment, sleepiness, or claustrophobia. Nitrous is commonly used in some countries such as the United Kingdom and Australia and Canada, but it is not yet commonly used in the United States, more out of tradition and culture than anything else.
Despite the fact that nitrous does not give total or complete pain relief, many people report high satisfaction rates with using it. It may be that it helps you more with coping rather than actually lowering your pain levels. More and more mothers that I talk with are looking for places to give birth that offer nitrous oxide, and I keep hearing of more hospitals that are trying to decide if they should offer this option. I wouldn't be surprised if in the next few years the number of hospitals in the U.S. offering nitrous starts to go up.
That's kind of a summary of what we've covered in terms of pharmacologic methods of pain management during labor. Next, let's move on to a summary of non-pharmacologic (non-drug methods) of managing pain during labor.
Nonpharmacologic pain management strategies
The evidence on the effectiveness of non-drug comfort measures for pain management during labor is limited, but the findings are promising, especially when non-drug comfort measures are used in early labor. They also seem to be more effective when they're combined together, so when you're using more than one non-drug comfort measure at a time. Because these non-drug methods are simple, free, or very cheap and usually don't have any side effects, they should be widely available for mothers to use before or in addition to drugs for pain relief.
Here are the non-drug methods we've covered in alphabetical order. You can find all of the more detailed videos on these topics in our YouTube Pain Management Series.
Acupuncture and acupressure
Let's talk about acupuncture and acupressure first. People randomly assigned to receive acupuncture during labor report less pain, more satisfaction, and they're less likely to request pain medications during labor. However, acupuncture does require a licensed acupuncture provider to be on site, and while this is available in some countries, such as in Europe, it is typically not available in the U.S.
On the other hand, acupressure simply requires familiarity with several different acupressure points and where and when to put pressure on the body with your fingers. Researchers have randomly assigned people to real acupressure using real acupuncture points and compared them to people who had fake or 'sham' acupressure, where they put pressure on parts of the body that are not acupuncture points.
People assigned to the real acupressure do experience benefits. They report less pain and less anxiety, and they also have shorter labors. Although more high-quality research is needed, both acupuncture and acupressure appeared to be more effective than a placebo or sham treatment and they're more effective than no treatment.
Aromatherapy
Next, aromatherapy. Studies have found lower rates of pain and anxiety when people during labor use orange, rose, geranium, salvia officinalis, and lavender. Peppermint has been noted as being extremely helpful at decreasing nausea and vomiting. In one large study, more than 50% of mothers rated aromatherapy as helpful for coping with labor. In general, aromatherapy may ease anxiety, promote relaxation, and promote greater satisfaction with your childbirth experience. At this point, we don't have research studies showing any harm occurring to mothers and infants who used aromatherapy during labor. However, aromatherapy does have the potential to cause allergic reactions and skin irritation.
Birth environment
For evidence on birth environments and comfort during labor, I highly recommend you check out our YouTube video on painless birth. In that video, we talked about how your state of mind greatly affects how you perceive labor. We also talk about how environmental stressors are linked with higher levels of pain. For example, a crowded room, noise, bright lights, and restrictions on movement and eating and drinking can all increase a mother's perceived level of pain. The info in that video has a lot of important implications for labor and delivery staff who have a lot of control over how stressful or relaxing they make the birthing environment for expecting parents.
Childbirth education
There is a lack of research on childbirth education and its effects on pain during labor, partly because the methods used in the studies on childbirth education are all so very different. They all test very different types of childbirth classes. However, an important study by Levett et al. came out in 2016 showing that a comprehensive childbirth class that includes six complementary medicine techniques (such as acupressure and breathing, among other techniques) shortens labor and leads to a much lower Cesarean rate and epidural rate among first-time mothers. It's possible that acquiring knowledge and skills before you give birth may help ease fear and anxiety leading into the birth. In a comprehensive childbirth class, mothers and their partners can learn important skills and useful coping strategies. However, the content and the quality of instruction in childbirth classes can be quite variable.
Conscious breathing
For conscious breathing, the evidence does not yet support the use of breathing techniques by themselves to relieve pain during labor. However, several randomized trials have found lower pain scores when breathing is combined with other techniques such as childbirth education, continuous labor support from a doula or a nurse, massage, position changes, and relaxation techniques. Breathing is simple, free, noninvasive, and it can be used alongside other comfort measures. Learning slow, deep abdominal breathing that you do voluntarily, not automatically, may offer benefits for relaxation outside of childbirth so it can be useful in other times of your life.
Doula support
With doula support, randomized trials have found that the presence of a doula or labor support professional is linked with lower rates of pain as well as a lower risk of Cesarean or requesting an epidural. It's also linked with a greater likelihood of having a normal vaginal birth, shorter labors on average, and lower risk of being dissatisfied with your birth experience.
Doulas are trained to support birthing people who are using a variety of drug or non-drug comfort measures. They provide physical support, emotional support, information, and in some cases, advocacy. Doulas are a risk-free, evidence-based option for managing pain during labor.
Hypnosis
With research on hypnosis, people who are randomly assigned to hypnosis for childbirth are less likely to use pain medication when compared to people who are in a control group. Researchers found that hypnosis may be especially helpful if it's combined with water immersion in a tub of warm water. There haven't been any reports in research of bad outcomes or bad side effects from using hypnosis, with one exception. Sometimes mothers can be so relaxed when they are using hypnosis that their care providers might misinterpret what stage of labor they're in and they might think, "You're just really early in labor," when actually they're a lot further along. They're just so calm, it's hard to tell.
Massage
In studies on massage, people who are randomly assigned to massage during the first stage of labor do have lower pain scores compared to usual care. Randomized, controlled trials have also linked massage with less anxiety, a higher sense of perceived control, and increased satisfaction with the birth experience. Outside of childbirth, massage is already recognized as an effective method of managing pain in the hospital setting.
Music
With music, randomized controlled trials have found that people do report lower levels of pain when they're listening to music during early labor. However, they have not yet seen any pain relieving benefit from music during active labor. Music may help lower your anxiety levels at the very end of the first stage of labor during the transition part of labor. In one study, 88% of people having unmedicated births said that music was at least partially effective in helping them to stay more comfortable.
Positions during labor
This is actually one area of research that we have a ton of studies on. People who are randomly assigned to be in upright, mobile positions during labor have shorter labors, are less likely to request an epidural, and are less likely to have a Cesarean. People who use upright positions also report lower levels of pain. However, some birth settings today still do not really support upright, mobile positions during labor, and that's something as a society that we really need to be working on because upright positions during labor have been shown to have a lot of benefits. It may actually be harmful to restrict someone's freedom of movement during labor.
Relaxation techniques
Relaxation techniques were hard for us to evaluate the effectiveness of because they're typically combined with other comfort measures. The relaxation techniques we looked at in our video on relaxation included guided imagery, visualization, and progressive muscle relaxation. All three of these techniques have a long history of use around the world, and their purpose is to elicit your relaxation response, which includes lower blood pressure, a decrease in your heart rate, and a slower breathing rate.
In one randomized controlled trial, researchers combined progressive muscle relaxation with other comfort measures such as having additional support from a nurse, massage, conscious breathing, and position changes. In this study, they did find that this combination or 'package' of comfort measures decreases pain scores by about 1.25 points during early labor. However, the benefits of using relaxation techniques during active labor are really not clear yet. There is a lack of high-quality evidence, and as I said earlier, it's hard to know which types of relaxation techniques are effective because they're often combined with so many other comfort measures. However, relaxation to aid pain relief is considered safe, and the benefits of learning how to get that relaxation response can be helpful, both during childbirth and for the rest of your life, whenever you encounter a stressful situation.
Sterile water injections
Sterile water injections consist of four small injections in your lower back on either side of your spine. These injections may be especially helpful to relieve back pain. Randomized controlled trials have found a greater reduction in pain scores with sterile water injections compared to placebo. The placebo is usually normal saline because giving a little shot under your skin with normal saline is not as painful. The whole point of giving sterile water injections is that the little injection under your skin of sterile water is actually a painful experience and so it causes your body to release its own natural pain-relieving hormones, called endorphins.
In one study, nearly 90% of women who received sterile water injections said that they experienced relief from their labor pain, compared with 45% of people who received a placebo. More women said that they would request sterile water injections again for a subsequent birth compared to the placebo group.
TENS unit
TENS stands for transcutaneous electrical nerve stimulation. If you don't know what that is, I encourage you to watch our video on using TENS for pain relief. Randomized controlled trials have found little difference in pain levels between people who were randomly assigned to receive either true TENS or a placebo or sham treatment. However, when the TENS unit's electrodes were put on specific acupuncture points, then they did see an effect, and people who were in that group did rate their pain during labor as less severe.
More people who were randomly assigned to receive TENS said that they would use it again in a future labor compared to people who received the fake or sham TENS. Again, how you fake a TENS is that, often, it just doesn't turn on when you push the button so you're not actually getting a little shock. Or, other times they turn it down so low that you're really not getting much of an electrical shock at all.
One recent randomized trial did find that using a TENS unit delayed the need for pain medication, so people chose to labor longer before requesting an epidural. Another recent study was comparing a TENS unit with an injectable opioid. They found no difference in pain levels between those two options but there were more side effects from the injectable opioid.
Water immersion
Randomized controlled trials have found consistent evidence that water immersion lowers both pain scores and the need for epidurals and other pain medications. There's actually quite a bit of research on getting in a warm tub of water during labor.
Researchers have found, overall, that water immersion during labor is not as effective as an epidural, but it's more effective than injectable opioids. Water immersion has also been shown to lower your anxiety and increase your satisfaction with your ability to move around and have more privacy. The tub, or pool, kind of creates a protective bubble around you. Also, researchers have found that laboring in water poses no extra risks to mothers or babies.
X, Y, and Z 
Finally, I want to talk about combining multiple methods. One of the biggest takeaways we want to share in this wrap-up of pain management series is that it's important to combine different comfort measures for managing pain during labor. In 2014, Chaillet et al. conducted a meta-analysis looking at all of the different nonpharmacologic pain relieving methods and analyzing their effectiveness. They found that people are best able to cope with labor when they use at least one method that works through the Central Nervous System Control mechanism (e.g., doula support, hypnosis, relaxation), and combine that method with at least one method from the Gate Control theory (e.g., water immersion, TENS), or the Diffuse Noxious Inhibitory Control theory (e.g., acupuncture/acupressure, sterile water injections).
Pharmacologic pain relief can also be combined with non-drug comfort measures to manage pain and anxiety and avoid suffering when needed.
Conclusion
The bottom line is that birth settings and care providers should offer a wide range of both drug and non-drug comfort measures. Every laboring person is unique, and what may work for some people may not work for others. Also, as we've found, combinations seem to work best. A lot of people seem to have the misperception that you must have a medicated birth with no pain or an unmedicated birth with a lot of pain. However, the truth is that there is a wide range of comfort levels in between.
You can have a medicated birth and have pain beforehand because you weren't prepared to cope with the sensations you experienced before you got to the hospital. Or, perhaps, you're one of the one in ten people who the epidural is not very effective for. Or, you could go to the hospital planning an unmedicated birth and not have access to any of these non-drug comfort measures that we talked about – either because they are not available or because you lack education about how to use them. Or, you can have an unmedicated birth and draw from a wide variety of comfort measures in your toolkit. Some people who do that may decide to have drug methods for comfort as well. I think it's important to have the full range of methods available to help people manage pain. Also, hospital staff should take care to reduce or remove distractions and environmental stressors that can make labor feel more painful for people.
In the end, probably everyone should learn at least some non-drug comfort measures for use in labor, because they are either free or cheap, noninvasive, easy to use, may increase your satisfaction, and can be helpful whether or not you're going to use pain medications.
That's it for this wrap-up of pain management series. I hope you've learned a lot from our YouTube Pain Management Series. If you liked this video, I'd encourage you to click the Subscribe button and also check out our other video series all about natural labor induction techniques. Thanks everyone. Bye.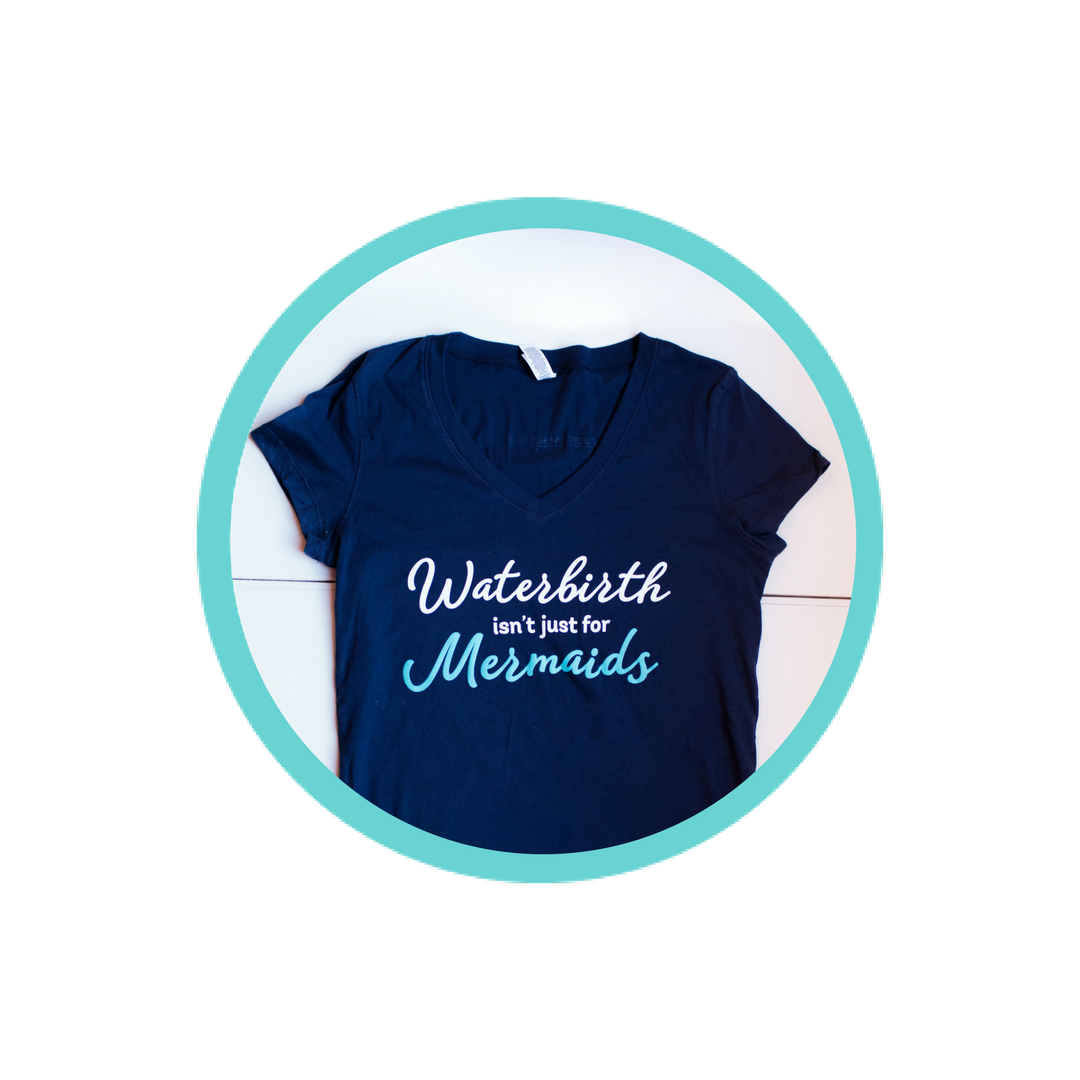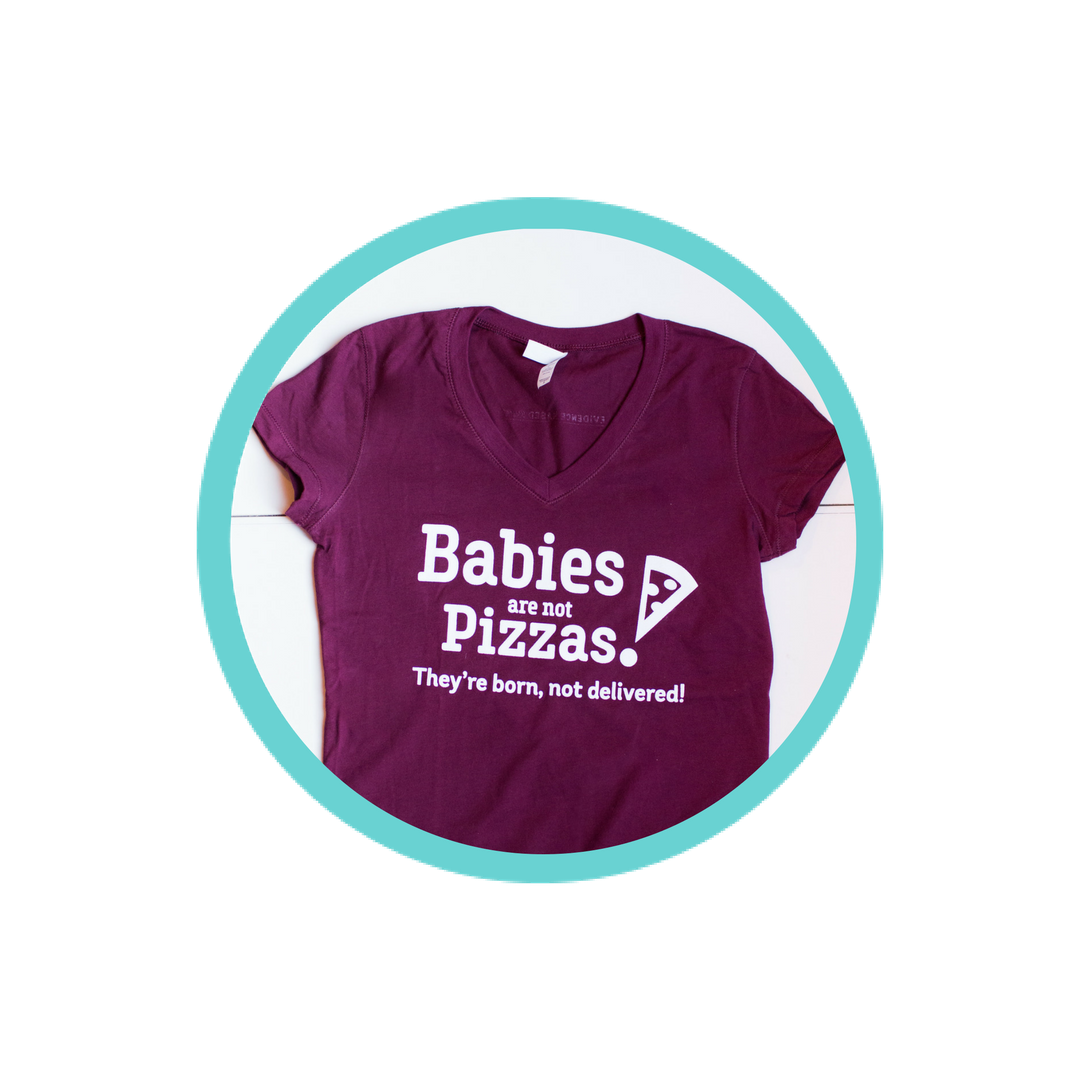 Stay empowered, read more :
Don't miss an episode! Subscribe to our podcast:  iTunes  |  Stitcher  |  Spotify In this Mini Q&A episode of the EBB podcast, I will be answering a variety of questions that have recently been asked of us, including: 1.    What if my hospital won't let my healthy...