July 20, 2022 – Today, I am so excited to present to you a replay of one of our most popular episodes on the Evidence Based Birth® podcast, and that is an episode from 2020 with special guest, Shafia Monroe. 
 
Shafia gave us such an inspirational episode in 2020, that we wanted to bring it back for those of you who are new to EBB, or for those of you who've listened to it before. Whenever I listen to this episode, it fills me with a sense of awe for Black traditional midwives, and it gives me hope while it reminds me of the tenacity of the human spirit.
So, join us today as we replay this episode and go on a storytelling journey with Mama Shafia Monroe about spirituality and traditional midwives.
Replay – In today's podcast episode, we're going to talk with Shafia Monroe about the role of the traditional midwife.
Shafia Monroe is a public health professional, a midwife, a motivational speaker, founder of the International Center for Traditional Childbearing, or ICTC, which was the first US-based black midwives and doulas professional organization. Shafia is also an author, infant mortality prevention specialist, doula trainer, and president of Doula Ready LLC. Since 2002, she has trained thousands of people in doula trainings, with one-third of them going on to become midwives. In 2012, Shafia received her Master of Public Health from Walden University. In 2014, she opened Shafia Monroe Consulting, a cultural competency training service. Shafia has received numerous awards for her work, including the Lifetime Achievement Award and the Midwife Hero Award.
In this podcast, Ms. Monroe discusses the history of Black traditional midwifery and incorporating spirituality into birth work. We also talk about Shafia's experience becoming a traditional Black midwife, along with her passion for advocacy in birth work through her doula program and her community.
**Trigger Content Warning: This podcast episode discusses Black infant and maternal mortality related to racism, slavery and Jim Crow, and racism that continues to affect people's lives today.**
Resources
RESOURCES:
Learn more about Shafia Monroe and SMC Full Circle Doula Birth Companion Training here (https://shafiamonroe.com/). Follow Shafia on Instagram and Black Midwife Cooking here (https://www.instagram.com/shafiamonroe/).  Follow Shafia on Twitter here (https://twitter.com/Shafia_SMC). Follow Shafia on Facebook here (https://www.facebook.com/shafiamonroeconsulting/). 
Roberts, Dorothy E. Killing the Black Body: Race, Reproduction, and the Meaning of Liberty. Vintage Books, a Division of Penguin Random House LLC, 2017. 
Smith, Margaret Charles, and Linda Janet Holmes. Listen to Me Good: the Life Story of an Alabama Midwife. Ohio State University Press, 1996. 
Washington, Harriet A. Medical Apartheid The Dark History of Medical Experimentation on Black Americans from Colonial Times to the Present. Paw Prints, 2010. 
Learn more about Umm Salaamah here (https://midwiferyworkshops.org/ummsalaamah-sondra-abdullah-zaimah/). 
Learn more about Nicole Deggins here (https://www.sistamidwife.com/blank-page). Follow Nicole on Instagram here (https://www.instagram.com/sistamidwife/). 
Learn more about Isis Rose here (https://www.isisarosebirth.com/). Follow Isis on Instagram here (https://www.instagram.com/isisarose_doula/). Follow Isis on Facebook here (https://www.facebook.com/isisarose/).  
Learn more about Chanel Porchia here (https://www.chanelporchianyc.com/) and Ancient Song here (https://www.ancientsongdoulaservices.com/). Follow Ancient Song on Facebook here (https://www.facebook.com/AncientSongDoulaServices/). Follow Ancient Song on Instagram here (https://www.instagram.com/ancientsong/). 
Learn more about Black Mamas Matter Alliance (BMMA) here (https://blackmamasmatter.org/). Follow BMMA on Facebook here (https://www.facebook.com/BlackMamasMatter). Follow BMMA on Instragram here (https://www.instagram.com/blackmamasmatter/). Follow BMMA on Twitter here (https://twitter.com/blkmamasmatter).  
Learn more about Jennie Joseph here (https://jenniejoseph.com/) and Commonsense Childbirth here (https://commonsensechildbirth.org/). Follow Jennie Joseph on Facebook here (https://www.facebook.com/MidwifeJennie) and on Instagram here (https://www.instagram.com/thejjway/?hl=en). Follow Commonsence Childbrith on Facebook here (https://www.facebook.com/perinataltskfrc/).  
Click here (https://evidencebasedbirth.com/birth-justice/) to see the Evidence Based Birth® list of Birth Justice Resources, including research on racism and maternal health.
Transcript
Rebecca Dekker:
Hi, everyone. On today's podcast, we're going to talk with Shafia Monroe about the role of the traditional midwife. 
Welcome to the Evidence Based Birth® Podcast. My name is Rebecca Dekker and I'm a nurse with my PhD and the founder of Evidence Based Birth®. Join me each week as we work together to get evidence-based information into the hands of families and professionals around the world. As a reminder, this information is not medical advice. See ebbirth.com/disclaimer for more details. 
Hi, everyone. Today, I am thrilled to welcome Shafia Monroe to the Evidence Based Birth® Podcast. Shafia Monroe is a public health professional, a midwife, a motivational speaker, founder of the International Center for Traditional Childbearing, or ICTC, which was the first US-based Black midwives and doulas professional organization.
Shafia is also an author, infant mortality prevention specialist, doula trainer, and president of Doula Ready LLC. Since 2002, she has trained thousands of people in doula trainings, with one-third of them going on to become midwives. In 2012, Shafia received her Master of Public Health from Walden University. In 2014, she opened Shafia Monroe Consulting, a cultural competency training service. Shafia has received numerous awards for her work, including the Lifetime Achievement Award and the Midwife Hero Award. Shafia is also a wife, mother, and grandmother. Welcome, Shafia, to the Evidence Based Birth® Podcast.
Shafia Monroe:
Thank you so much. I'm so excited to be here this morning.
Rebecca Dekker:
Can you take us back to what inspired you or when you felt that call to become a midwife? I'd love to hear your story.
Shafia Monroe:
Well, it is a very fun story. And, I tell people I did not know what a midwife was, I feel. I tell people, "Your calling … You can look back at your life and see what things may have prepared you to do what you do today." With that, I would say for myself, I wanted to be a veterinarian when I was younger. When I was eight and nine, I had so many animals in my home, but mainly, they were animals that either had been rejected or I found in the street or someone gave to me and I would take care of them. Some were sick. I would feed them and call the veterinarian, try to get advice over the phone, even at nine. Go to the library, literally and get books, and look things up. Try these things. I remember I had a puppy that was taken too soon from his mother and someone gave it to me.
I remember reading about the clock. I got the clock. I wrapped it with a hot water bottle. I kept getting up every so many hours with a dropper to give it warm milk and that puppy still passed away. Of course, I was devastated. My cousin who was nine. She was an artist, so she would make a plaster of Paris tombstone and we buried her in the backyard. I feel that taught me earlier about the importance of being able to be compassionate for things that needed help and also, to be able to get up at night because, of course, midwifery is getting up at night, and looking at research, being able to research at a young age. What could I do to help this little puppy? I did that for years, taking care of animals. I wanted to be a veterinarian. I saw puppies get born. I watched little kittens get born.
I just missed a horse at the stable giving birth to its colt or foal. Those things prepared me, not knowing it though. Then around 15 to 16, I'm born in Boston, Massachusetts, in this area called Roxbury, back in the 70s, I learned about infant mortality. Somehow, again I'm researching and learned that Black babies in Roxbury had the highest rate of dying, any baby at that time on the East Coast or maybe even the country. I was just shocked because first of all, I had no idea that babies died, any babies died. You don't go at the table, Thanksgiving or Christmas or Kwanzaa or whatever your holiday is, discussing, "Oh, by the way, there's immortality this year." I never heard that term in my life and so I was totally shocked and there was no one really to talk about this. I didn't know anyone to say, "Why are babies dying?"
"Why are Black babies dying?" Again, I did more research to find out why, and as I researched, I came across this term called "the granny midwives." Never heard about granny midwives either, though my dad is from the South. I've been there all my life. Apparently, I was sitting around granny midwives and didn't know it. I researched these midwives and I read about their work like, "Oh my God." I said, "I want to be like them." They were like angels to me, these women that walked through the woods with their bags to go help pregnant women, who rubbed them, who prayed over them, who sang to them, who would come back and get them out the bed and wrap their stomachs, and talk to the father, and wash the children. I'm like, "Man, who are these women? I want to be like them."
That was my journey at 16, to become and emulate what we call the granny midwives back then. We have changed their name since then to the "grand midwives," but they really … I feel … My husband said they embodied me. They talked to me. I just want to teach about them, not about them, but how to act like them, which is compassionate, loving, patient. They had great experiences. There's some documentation where women said when the midwives came to them, Black women, during Jim Crow, during segregation, when things were so horrible in the South, that these women were their life. They'd come through the house and said, "You're going to be okay and you're beautiful." There's research. They taught them African-birthing traditions and how to maintain the African culture that came on the ship.
They brought enslaved Africans to this country, who brought their traditions with them and those traditions included, along with growing rice and being Blacksmiths, and educate, they also brought with them midwives and birthing practices and that's something that we don't hear about. That has been my journey, to really elevate that information for the last 40 years and to put it into today's trainings. And so, that inspired me to become a midwife. It was quite the journey because now I wanted to be a midwife and know about these granny midwives. I'm in Boston. Well, where are all of these Black midwives? I could not find any for several years. I had to really work to become a midwife. I finally did find some midwives from the South. They're from Alabama too. They helped teach me for a little while.
I then became a certified nurse's aide at 18, at Boston City Hospital and was put on the postpartum floor for years. That was great, being on the floor, 11:00 to 7:00 shift, which means that there's not a lot of people. There's not a lot of help. The doctors and nurses really gave me a lot of good things to do that normally, I would not have done. Because it's the 11:00 to 7:00 shift, it's quiet. I could go talk to the mothers at night and be awake. I would hear their stories, all kinds of stories from all over the world. They're from the Caribbean. They're from Puerto Rico. They're from Ireland. They were from The Congo, they're from Roxbury. They were from Georgia. It was just wonderful to talk to all these women at night, those who were awake, breastfeeding. They would just give me different stories. I hold those stories today, of what they experienced as women birthing and what postpartum meant to them, just through storytelling. I love to use storytelling as one of the best forms of education.
Rebecca Dekker:
That's amazing, when you talk about how they were your angels and you felt that spiritual connection with the granny midwives.
Shafia Monroe:
Yes. I still do, to this day. It hasn't ended.
Rebecca Dekker:
I love your point too, about storytelling and there's actually research on this. That storytelling is more impactful in educating people than sharing evidence or research. Can you talk to us about the years of serving as a midwife in the Boston area? So, you educated yourself. You trained as a midwife. What was it like when you started practicing there? I believe that was in the 1970s. Correct?
Shafia Monroe:
It was. I got married at 18 and was already aware of midwifery and home birth. And so at 21, I did become pregnant and I could not find any midwife of any color, actually. Then I kept looking and I found a physician who did home birth. He was Jewish, Dr. Eli. God bless him. I still remember him. Yes, he came to my home and I had my first home birth, but then he told me when he came back for a visit a few weeks later, the home postpartum visit, that he had just helped another African American woman close by have her baby at home. Of course, I said, "Oh, I must have her number." He gave me her number. I called her right away and she was excited because she wanted to practice midwifery in Roxbury or in Boston as well. And come to find out she's from Alabama and her mother was a traditional midwife and she learned from her mom.
She was a registered nurse and she had her mother's midwifery skills. We got together with our six-week-old babies. We both had boys. We created the first Black midwifery practice in Boston, Massachusetts, in 1976, really. That's when we started. It was interesting because nobody really was talking about home birth. We had the midwifery model coming back into the country through the, I call them the pioneer White midwives, Elizabeth Davis or Ina May Gaskin, and many others. That was great, but there wasn't that movement. I'm hearing it. I'm seeing it. I was also involved with the Massachusetts Midwives Alliance at that time. Everything was springing up around the nation, but there's nothing really stringing up for Black women in Boston or in Massachusetts, so we created that movement.
I want to say, Rebecca, it was really exciting that the community grabbed it immediately because you have to remember, most people in the East Coast around the nation, they migrated from the South to escape the Jim Crow or the horrible segregation and violence there, so most of them had a grandmother, at least, who remembered midwifery. It made it easy back then. It was this 50, 60 years since that movement, of not having a midwife. People remembered like, "Oh, that's great. I remember my mother having a midwife or me being born at home." Also, there was also a political movement which was the Black Power Movement and the Civil Rights Movement. This is when we had Martin Luther King and Malcolm X's whole movement nationally, telling African-descent people to reclaim their culture and to stand up for human rights. We used the middle free platform as our rights as Black women.
This is our history. That we are Black midwives were upholding what we did from Africa to today and this is a way that we're going to re-empower ourselves. The home birth is a revolutionary act of self-determination. People were like, "Yes, yes, yes. We want to be safe." We don't want to be in hospitals where we know that … Systemic racism and treating our women poorly or taking our babies or the Black father is not welcome. The men particular were like, "Yes. I want my baby born at home. We want you to come." It was amazing. We were so busy doing births and running free childbirth class at the local Jeremiah E. Brooks Cafeteria, even to the point that we had the Massachusetts Public Health Department contact us and hear what we're doing.
Offered us grant money so we could keep doing it and go into Boston City Hospital and tell the top OB the complaints we were hearing. They said, "Well, fine if you want to come during rotation at 6:00," thinking they might scare us away, "You can talk." I said, "At six o'clock? Not a problem. We'll be there." It did work out and we were able to finally find midwives from Pakistan, from Ghana, and from Morocco and we created our first midwife school in Roxbury. I think that was 1981 maybe. We actually trained and had a formal graduation of five women who became midwives. Our program was called The Traditional Childbearing Midwives School. We also did apprenticeship for another five. I think we trained about, probably 13 Black women who could practice in Roxbury. I'd say that those were very good years. We had a ball.
Rebecca Dekker:
Was there licensure? These direct entry or traditional midwives, how were they able to practice in the state of Massachusetts?
Shafia Monroe:
Well, there's no licensureship in Massachusetts still today.
Rebecca Dekker:
Oh, wow.
Shafia Monroe:
We call it the "Great State." Also, there was no CPM at that time. The word then was direct entry or lay midwife. The CPM had not been formalized yet. We were working within the legal status of Massachusetts. You could do births, so we did them.
Rebecca Dekker:
You didn't have to have a license to be able to attend births?
Shafia Monroe:
No. No licensureship in Massachusetts, to be a midwife.
Rebecca Dekker:
You said those were golden years for you all because there was this movement and there was a lot of power. Do you still keep in touch with midwives in Boston today?
Shafia Monroe:
Most have moved out, so Boston is really hurting right now. There's only one African American midwife who just got through going to the school in Maine, who's now a CPM. During my time being there, I left Boston and moved to Oregon in 1991, and so, I was active up until that time and so were other midwives. And so, they have moved on or they're not doing it. So it's a dry place for filing a Black midwife. We just have one. We have doulas, many doulas, but not midwives who are doing home birth.
I keep in touch with the ones who I knew, who are now, like I said, again, living around the world. The one that trained with me, Majeeda Amadadeen, we ran the program together. We're still very good friends. I talk to her all the time. She lives in Alabama, which by the way, just opened up midwifery legally in May 2018. They relegalized licensed midwives again in Alabama. That's good because that is my spiritual home state.
Rebecca Dekker:
It sounds like 30 years later, Boston is really hurting for the Black community-
Shafia Monroe:
True.
Rebecca Dekker:
Not being able to find Black midwifery care.
Shafia Monroe:
Yes, yes, yes.
Rebecca Dekker:
Can you talk a little bit about the spiritual role of a traditional midwife?
Shafia Monroe:
I would say that I can. Tradition means information really passed on by word of mouth. That's what tradition means. When you're teaching traditionally, it's oral tradition. You're showing people. You're inspiring people. What I've read about the grand midwives, most of them, in fact, they said in the South, "If you weren't spiritual, if you didn't believe in a creator or a God, literally, you couldn't be a midwife" because people from Africa are very spiritual people, regardless of what they believe in. They believe in all different … Whether it's Christianity, Islam, or different types of things I don't even know about, they all believe in a Higher Power. They brought that belief to the United States of America. The Black midwives in the South, during 1913, 1900, would say that they would have a dream where … I remember one story where a Black woman said she fainted in the field. 
Maybe it was too hot. Maybe she was dehydrated, but she fainted. She dreamt that she was delivering a white calf and then later, she became a midwife. Or they were appointed. Ms. Smith, Ms. Charles Smith, in Listen to Me Good: The Life of an Alabama Midwife, written by her and Janet Linda Holmes, said that she would go sit with her cousin at 13 years old until the midwife came. By the time the midwife got there, because again, this distance of having to walk and not having transportation, the babies would be born. After the ninth baby, Ms. Anderson said to her, "You need to come with me and become a midwife." We have the tradition of being spiritual, where the creator called you to do some kind of spiritual work or another person who's a qualified midwife says that she feels that you are meant to be a midwife.
Then also, they believe that … They would use the Bible. They would say, "Well, the Jewish community … The migration of slaves out of Egypt they paralleled that to the enslavement of African Americans being freed." They saw the spiritual connotation of Moses, that baby being put in the water for freedom. They connect a lot of different things around being a spiritual midwife. Also, they believe that you could pray with a difficult birth and have The Creator give you the message. They would say, "A lot of the time, I didn't know what was going to happen. This baby was upside down. This was happening. I just prayed and prayed and I just knew the Lord was going to tell me what to do. Sure enough, I did this and the baby was fine." There's so many testimonials to that. In fact, I just got through myself interviewing a midwife a few weeks ago, Umm Salaamah.
She's 70. Her talk is, "I pray those babies out. Sure enough, I use pray to this day." We had a small group of Black midwives from age 60 to 73, saying how they use prayer to get the baby out. We might call it intuition, a mother wit. We give it a different name, that calling, but for us, it means spirituality. That you feel inside this other voice that's going to tell you what to do to help this mother. Also, it makes you become fearless. You're not afraid. That you trust the process. That God is going to talk to you. The Creator is going to talk to you. Whatever your spiritual belief is, you're going to get the message of what to do. There's a lot less fear involved when you go to the birth because you feel like you're guided. In fact, you're divinely guided. You're protected. That you were called to this work.
Someone is making this work, anyway. You didn't want to be a midwife. It came to you, so whatever brought it to you, is going to make you successful. It doesn't mean that you don't use your common sense, but it's not like, "What's going to happen?" It's like, "I trust that the creator has been in this place and I'm going to know what to do, but more importantly, I know this birth is going to be fine, anyways. I'm not even anticipating a problem because I know that The Creator is creating this healthy situation. The baby is going to be fine. The mother is going to be fine. It's going to be okay." All that terrestrial, celestial prayer is in the air, in your body. Many midwives pray before they leave. They bring their Bible, their Quran, their beads, wherever they bring with them. Their spiritual book, they bring it with them in their bag and they pray before they get there.
The person may not know they're praying, but they pray when they get there. They pray in the house. They pray over the person. Now, again, if you have the same culture, again, talking about the Black midwives where it's the exact same belief system, they were Christian at that time, they would go in the house and pray, whatever that prayer was. Dear God, hallelujah. Help this house. Help this mother. We're praying for safety. They would do that out loud and the family members would pray along with them because that was their culture and belief. Today, of course, we don't do that. We're helping a diverse group of families. I just got through helping a family for home birth the other day and they are Black Hebrews, so they believe very different than a Black Christian.
I helped an African American Muslim or African American Bahá'í or an African American person who was just spiritual. You have to be very sensitive, but what's great about all these different groups I've mentioned, the common thing is that they believe in the Higher Power. They're spiritual beings. They appreciate the fact that as a midwife, you believe in prayer and that you will pray with them, whatever their prayer might be. I think that's the piece about this spirituality that really drew me in when I read about these women. That they believed in a Higher Power.
They trusted that they would be divinely guided by a power from outside and that they were going to be okay. They were working for God. They say, "My work is for The Creator. I'm doing these births." I'm walking through these words. I'm being paid minimal money, but this is what God wants me to do and so therefore, I'm going to do it. That just really, I admire that so much. They worked the way they did because they believed it was the right thing to do and they saved so many lives. So many women and families thanked me to this day. When you talk to these women who are 80, they remember their midwives and say, "She was just amazing."
Rebecca Dekker:
It's amazing to think of all of the children who have grown up and the generations that wouldn't be here if it weren't for the Black granny midwives. So, when you're talking about the spiritual role and you're talking about the self-talk, and the prayer, it made me think that the atmosphere in the room, like you said, it's not one of fear, but one of faith and trust, and belief. It seems to be really different than what you see in medical institutional complexes or hospitals. I was wondering if you could talk a little bit about what your experiences are when you've been to hospital births and the difference in that spiritual atmosphere.
Shafia Monroe:
Thank you. That's an interesting observation. I think we all can easily see it. If you go to a religious institution, whether it's a church, synagogue, mosque, temple, people's homes, there's an energy that's emitted by the artifact that they put in and also how they live their life. We've all been to homes like, "Oh my God. It's so peaceful here. What do you do? Who are you?" You can feel peace in some houses. "Oh, we meditate here." Or, "This is our shrine area" if they're Hindu. And so, when you go to the hospital, it's the complete opposite because it's built on a scientific man model and it's not warm and friendly, and there is no spirituality. It's about fear and machines, and speed. Let's hurry up. Let's get this done. Don't bring that foolishness into this room. We're going to do this. It is very different.
What I do try to tell families is although the hospital looks and believes that, the family has the right to bring their belief or their cultural belief with them. As we know, we're telling families now, through their birth plan or through their midwife or my supporter or their doula, create your birth room. If you have something that reminds you of your spirituality, that's going to bring that energy to the room, then bring that, whatever artifacts those may be. People bring crystals. They bring their crosses. Again, they bring certain pictures or whatever they're allowed to bring, to try to create that atmosphere to maintain their spiritual belief. People bring their podcast. They have their mantras on them or their chants on them. People nowadays are bringing, particular where I'm at … I'm in Oregon.
Where it's such a supportive state around birth in hospital and home, so no one tells you that you can't do anything in your room, in Oregon. I hear other stories across the nation where it's not friendly. It's not easy. There's a lot more hostility, but here, people can create that atmosphere to the best of their ability. The doctor may not have it though when they walk in. I think that's the difference. And when the midwives, where I work and the way that I train and was trained, when you use the spirituality, they walk in, we walk in with a spiritual belief that you're divinely guided. You're truly blessed. You're living a success right now. We only expect the best for you. God is with you. Your Creator is with you. You're going to be okay. You're that glowing entity right now. The angels surround you." So we're able to say that to the families that we serve, with their permission because when we work with families, as a rule, they know where we're coming from.
When you look at your midwife's portfolio on her website or interview, you know that she's a spiritual midwife and that's why they call me. That's why they call the women that I work with. The midwives that I work with think this way. This is why we're sought after. They want a spiritual midwife who's going to come in and talk a certain way. We'll respect their belief system. We'll engage in their belief system with them, but mainly, bring their energy with them. I can't imagine not being a spiritual wife. That's a tradition. Even look at other groups around the world, whether they're Indigenous midwives in United States, Indigenous midwives in South America or Asia midwives out of parts of Asia, India. I love doing anthropology and doing research. That's one of my hobbies on the side, exploring the different pieces around spiritually free, internationally.
In the work that I do, my cultural competency training, I have to understand this. All of the women, midwives, regardless of race, were spiritual people, even out of Europe. Before the witch-burning and all those things that happen, even the midwives of Europe, they were spiritual women too. They believed in something and they brought those beliefs to the work that they did. Because of the patriarchal system in Europe that called them "witches" and all these negative names, and pushed them underground, it got lost sooner in Europe, as opposed to parts of Africa. And again, bringing our tradition from Africa into the United States as enslaved people, it was so important for us to hold our spirituality around birth because of all the things that they took from African-descent people in this country, they took our language.
They took our religion. They took our children. They took everything, our clothes, our music. They took everything. What they did not take or could not take is how we birthed in an African-centered way, our tradition, because as a rule, when a Black woman on the plantation birthed, there was nobody there because nobody cared. Normally, who helped these women were other Black women who often, by the way, in fact, were midwives from Africa. In second generation, even the midwives who came from Africa, they taught their daughters how to be midwives. They passed the information down. That tradition was passed on to daughter, to daughter, to daughter. For many, many years, until we had the Sheppard-Towner Act that eradicated the Black midwives from the South in 1920s, up until then, and we were able to practice those traditions.
Now, a lot of women don't remember it or they didn't know what it was, but I know what it was, the fact that Black women only could stand up to birth. The tradition was they could not lay on their back. They had to either kneel, was the tradition. They always had a quilt on the ground. They would kneel on the quilt or squat to give birth. They always had physical contact. The midwives always rubbed mothers, very hands-on. They would use all kinds of oils, just like we would see in Africa, coconut oil, palm oil, or sesame oil. They always massaged the moms. They always hug the mothers. They always talk to them like they were little babies, "Oh, come on, baby. You're going to do okay. Come on, honey." Always soft and nice when talking to them. Never mean. They would really dawdle over them. They always made the father feel empowered and included.
He had this job to do. He was valued. They were very much equitable, and the sex. One was not better than the other. They believed in male and female power. This is all the spiritual aspect of, I would call, I'm going to say for me, Black midwifery, the tradition of Black midwifery. It's not so much wearing a headwrap on your head or wearing African attire. It's more the spiritual component. You really can't see. You have to be involved and then you have to learn about it. Then when you learn about it, you say, "Oh, my grandmother did the same thing. When I was a child, she would talk to me like a baby, pick me up, put some oil and on my sore, and tell me I'm going to be okay. She would pray on that sore and blow on that sore." We call it the blowing of spiritual energy on the pregnant woman's stomach. I just love it. It's just so easy and so natural, and it's so universal, and it works.
Rebecca Dekker:
It's amazing. Listening to you talk about it gives me chills. I was just thinking too, to the contrast, how that was taken away from so many people, like you said, with the criminalization of midwifery. I love that you're bringing this back. I wish that we knew that more people who work in medical institutions were even aware that this kind of spiritual role exists.
Shafia Monroe:
I also just want to add, I see with this country, United States, we've gotten more and more detached, even as midwives because the term that we have to say now is "inappropriate touch." We've heard that, I think maybe 10 years ago. Everything was called "inappropriate touch." Everything was inappropriate, so now, most mothers don't get touched. I'm like, "How can you birth a baby if you're not being touched?" When I touch you, we believe that I'm passing good energy into you. I can also pass bad energy into you. We say, "You don't want negative people around you." That was a tradition too, around spirituality. That the mother had to be around pretty things and nice people for a nice birth and a nice baby.
If there's fighting in the house, arguing, they would say, "Oh, that's bad energy. Don't go around that person." My point is that you go to … Really quick too. I have seven babies, most of them born at home, but I would always go to the hospital for my prenatal care as a midwife because I wanted to see how they treated me. I would never tell them who I was. I would just go there like a regular mom. I would stand on the scale, pee in the cup. I remember the doctor. We had this joke the whole time, me and the doctor. It was a joke on my part. She said, "Well, how are you feeling?" I said, "Well, I'm feeling good, but my back is killing me. I would love a backache." She never gave me a backache for nine months.
Rebecca Dekker:
You mean a backrub?
Shafia Monroe:
Thank you. Backrub. Thank you.
Rebecca Dekker:
She didn't touch your back, I would say.
Shafia Monroe:
No, but she would ask me, "How are you doing?" I said, "Well, my back is hurting." I said, "I would love a backrub" and she would not give it. I'm like, "Wow." Here I am. I'm a practicing midwife. If you say to the mom, "How are you feeling?" You know what she's going to say? In fact, I would say to a pregnant woman, "How is your back?" "Oh my God. It's killing me." "Hey. Lay down. Let me give you a backrub." "Oh my God. I feel so great, Mama Shafia."
"This is amazing. Thank you." That was what the Black midwives did. You did not leave and you did not see a mom without touching her. The prenatal care is about the prayer and the physical contact. That is prenatal care. We know now that, I'm sure you might know too, Rebecca, from your evidence, that when we massage people, it lowers their blood pressure. It slows their breathing. It makes their whole respiratory system get into a good state. It creates the homeostatic state.
Rebecca Dekker:
That healing touch really is healing.
Shafia Monroe:
Exactly.
Rebecca Dekker:
It's therapeutic.
Shafia Monroe:
We're not healing our moms because when you go to the prenatal care, normally, there is no hug. There's no rub. It's just, "Pee in the cup. Get on the scale. You're doing good. Let's get that. The baby is moving. It's a boy. See you next week."
Rebecca Dekker:
It reminds me of a nurse-midwife who told me how they got written up by hospital staff for rubbing a mom's back without gloves on.
Shafia Monroe:
Wow. That's sad.
Rebecca Dekker:
You can't touch someone. Obviously, things are different in the time of COVID, but this was before COVID. That lack of physical touch.
Shafia Monroe:
Well, but I see also, on top of the American system around birth, there's less and less … I mean I remember reading the book, Spiritual Midwifery. The term was spiritual around birth. Now, I don't hear that. We use physiological, which means just let the mother alone. Let her do what she wants to do, but that's not everyone's culture. Just don't touch her. Just let her do her thing. She knows what to do. We know that the body knows what to do, but we're mammals. I always use the example of the whales or the dolphins. They run in flux. Females tend to be together and they touch each other. We see the dolphin giving birth in the ocean with the midwife dolphin helping, one helping out. Same with the whale and the same with the elephant. There's a certain amount of physical contact.
Even beyond that, as humans, we need that. I think the physiological birth movement and this thing about obstetric violence, and the abuse that we're hearing, everything has become very negative around birth, this social movement. Not that we want to be abused in childbirth. There's a way for it, but I want to hear something loving, loving birth and loving touch. Let's get back to the spiritual birth and spiritual midwifery. Let's get back to hugging our moms. Mothers even want to be touched. I think we're being programmed. "Don't touch my stomach. Don't touch me." I've been reading a lot of things on Facebook. I said, "That's interesting." People don't want to be touched. I wanted someone to touch me when I was pregnant. Rub my stomach. I don't care who you are. My back hurts. Anyways-
Rebecca Dekker:
We can probably have a little conversation about touching people.
Shafia Monroe:
Well, I think because so many violations have happened, I think maybe-
Rebecca Dekker:
Exactly.
Shafia Monroe:
Now, everything is inappropriate. Everyone is afraid to touch because now-
Rebecca Dekker:
We have a lot of collective trauma, I think, from abusive touch.
Shafia Monroe:
Then we get to the point that if I did want to touch you as a provider, I'm afraid because now you might call it inappropriate and I'm going to get sued. I meant to rub her stomach. My hand touched her breast or touched her buttocks. Was that inappropriate touching? So instead, I just won't touch it because I don't want to take any chances. We're losing something in the process, is what I'm trying to say. I think we're losing something. As we go this road, we have to be careful. Yes, we want to fight for rights, but we don't want to lose what we know is normal and healthy, and spiritual.
Rebecca Dekker:
What inspired you to start doing doula trainings in Oregon?
Shafia Monroe:
Let's see. Well, I want to say that the way that I was raised. I tell people proudly, "I am a product of the 60s." People have to understand the history of this country when we talk of the Civil Rights Movement, particularly African Americans being freed in the, you know, the late 1800s and then a continued 300 years of oppression after that. By the time we got to 1955, we have Dr. Martin Luther King and others in the South fighting for the right to sit, to go have lunch in any place they want. I grew up on the East Coast seeing that on the news. The whole country was on fire with social justice around Black lives. Black Lives Matter is a new slogan, but it's an old slogan. We've been saying, "Black power, Black Lives Matter" from the 50s, straight forward. And also my father is from the South. I'm trying to say I grew up understanding that it's important to me to be a leader.
That you had to go into your community and make a change because there was discrimination happening across the nation. It doesn't matter where you're from. I'm in Roxbury and that's why I got involved with birth, seeing that more Black babies were dying. I questioned Harvard and Boston University and Beth Israel. We are the Mecca of education in my state, but yet we had the worst birth outcome and no Black midwives, so what are you doing? Why are you the best, Harvard, and Boston City Hospital when you can't even save Black lives? In Oregon, when I hear the word doula come up and I look up that word and see that it means "enslaved woman," a Greek enslaved woman, of course, I can relate to African American women being enslaved in doing free doula work for the people who oppress them.
I don't want to say the owners, but the plantation people. The White mistress, she was served by Black women all the time as a doula. That was the rule. That a Black woman went to her house, the big house, we'll call in, and wiped her face, emptied her a bucket, and changed your sheets, and gave the exact same soothing talk that she gave the same Black woman on the plantation as enslavement because Black women don't change. So they treat the Black woman well in birth and they're going to treat the White woman well in birth because that's just the way that we are. We're going to be fair. She got that love and care for free. She breastfed her baby maybe and took care of her, did all the postpartum work.  We already had the history of a doula. When I heard that, I said, "Hey."
"We've been doing that forever in this country, domestic workers, so we've done it historically and we never got recognition." I say that the first doula in America was African American women. We doulaed every single White woman in this nation for free, for years, for decades. Then we did it as domestics. We were totally underpaid when we did it and so we know this work very easily. I wanted to create a training that would give that history for Black women. That this is nothing new. We've been doing this. We call it the "Black manny, the domestic worker, the enslaved woman." We have the grand midwife. Those are the words that we use when we say doula, but I also wanted to create a system that would also empower Black women to take this on with a public health component and a program that would increase the number of Black midwives.
So our doula program is built on the foundation of the 20th Century African American midwife. We open up the Black midwife prayer. They had a prayer. "Our heavenly Father, the author, and finisher of our lives. We give thee thanks for health and strength and all the joys of life. We ask that that thou will bless the mothers and fathers everywhere. Make them more Christ-like and more loving in the things they say and do. God is in this meeting. May it be the means of preparing midwives to render the service more pleasing to thee and more acceptable to our fellow man. When I work on Earth is done, grant us the house of no made hands, eternal in the heavens, in the Lord's name. Amen." That is the prayer of the Mississippi midwives in the early 1920s. We open up that prayer.
I formed the doula training in 2002. We're going on 18 years now, so for 18 years, I've been training these women with that prayer and we have trained close to 3,000 women. Now, I want to say, of those women, I would say 85 or 91% have been African American, probably 3% White American, 1% Asian, 1% Native American. And then we have the other percent that I'm leaving out the math, I would say are multiracial, different races, biracial, multiracial. So yes, it's been great training. And one-third have gone on to become midwives. And we train…everything we're talking about on this talk is what they're trained, the spirituality, the tradition, what the herbs are, the castor oil. So it's going back in time and training and what we were trained with our grand midwives. Then at the same time, they have evidence-based information.
Why are more Black babies dying in America? What's the problem? The leading cause for Black babies' immortality is low birth weight. Low birth weight comes from what? Prematurity. Prematurity comes from what? From stress. Stress comes from systemic racism, implicit bias, having food deserts. You know, going to work as the only Black judge and having to fight all day long while you're pregnant and then going home at seven months, having an early baby because you've had the consistent every day harassment of being a Black judge or a Black doctor or a Black midwife or a Black teacher. You know, teaching Black women and the people in that training that it's not young teenage girls on public assistance losing their babies. It's highly-educated Black women who are in mainstream White America having to fight, to be seen, and to be heard while they're pregnant, which triggers too much cortisol and then the baby comes out.
What can we do to prevent that? We can help her to leave a job early, at seven months. We can go and every time we see her, make sure we give plenty of massage and do talk therapy, which means, "This is so hard, my job, doing this." "I hear what you're saying. I validate you. You're not imagining. That did happen. Do you want to write a letter to the Supreme Court? Do you want to write a letter to the president of the hospital to make a complaint? Now, what can we do to help get this energy out of you so that you can keep your baby in?" Those are things that we work on. How do we work in our community? Go to outreach, go talk to young men on the corner, hanging out, and say, "Hey. Do you have any children?" We do. "Oh yeah. I have a baby. I just had a baby born the other day. I was in Virginia."
And, "Is your wife or girlfriend breastfeeding?" "No. She can't because she has mental health issues." You're like, "Well, is anybody helping her?" "No." "Well, do you want some numbers?" "I would love some numbers." They say, "Thanks for talking to us because nobody does." It brings tears to my eyes. Just walking through the community and talking to our people with respect. That we care and we want to ask you, how can we help? That's how we train our doulas, to be on the ground, revolutionaries going into the communities, asking questions, being humble, you know, smiling, you know, showing love to people, and then give them resources. Then, of course … "Well, my girlfriend had a baby and my cousin is pregnant. I want your number. She needs to have you." It's just been a great experience.
It's a four-day intensive training. And also, it's called the "Full Circle Doula," so they come out a labor doula and a postpartum doula, all in four days, so pregnancy, labor, birth, postpartum, of course, breastfeeding, also, inclusion of the families. There's so much that they learn. Then they have two years to be certified once they get through with the four-week training. We have our own book that's written by and about Black midwives or Black healers only. What's it called? Medical Apartheid or Killing The Black Body, books that no other doula training makes people read mainstream. That's not even included in their readings. They're reading nice books. We've got to read the other stuff to understand why are there health inequities? Not health disparities because it's inequity. It's purposely designed that we don't care. We're not going to give you equal treatment.
Even the terminology that we use, not calling somebody at risk. You're not at risk because you're Black, though they say you are. You're automatically offered aspirin because that's what's supposed to prevent mortality, but the issue is not about taking aspirin. The issue is about creating a system where women aren't being stressed out for getting hypertension because the care is so racist. Or it's about listening to Black women. "I don't feel right. I've been having a headache for five days. I'm getting dizzy spells. My back is hurting. I'm seeing spots in front of my eyes." "Oh, that's just stress. Go back home." We hear about her being found dead on her floor. It's those kinds of issues, teaching our doulas how to help your clients. Don't take "no" for an answer. I'm not leaving this hospital till I get a second opinion. I want to be admitted, that kind of empowering. It's just great training.
Rebecca Dekker:
It's amazing to think with 3,000 people having taken that training and many of them going on to become midwives, just the ripple effect of how many families they're touching. I think Nicole Deggins is one of your trainees.
Shafia Monroe:
She is.
Rebecca Dekker:
The work that she's done. Then recently, we interviewed on the podcast Isis Rose, who was a trainee of Nicole. It's just amazing how many people-
Shafia Monroe:
Chanel Porchia, Ancient Song, Claudia Booker. We trained, we were the first, that's what I'm saying, so many of the leaders that we see. There was no other Black doula training out there. It was under ICTC at that time though. I created it. Some of the leads that we see today, they came through our program, and now they have their programs. It is a good effect. It is very rewarding. That was my goal, to build capacity in the African-American community.
Rebecca Dekker:
Today, if people want to get training from you, it's through the shafiamonroe.com website?
Shafia Monroe:
It is okay.
Rebecca Dekker:
One more question I wanted to ask you. What are your hopes or words of inspiration for any Black birthing families who are listening?
Shafia Monroe:
Well, I want to say congratulations, first of all, having a baby. That's one thing that we definitely believe in. So many women never get congratulations when they're pregnant or a pregnant person does not get congratulations, especially if they are a Black pregnant person, a Black pregnant woman because we're not supposed to really have children. We're not supposed to produce. Definitely giving them a big congratulations. Congratulations if they allow that warm hug. I would say just know that you have the right to have a baby in the best way possible, that works for you, and that there are people in this country who do want to give you good care. They may be hard to find and they're maybe not, so don't give up. Definitely, go through your network and find out who had a good successful experience and find out who they used.
Make contact with who they used and see if you can get the same service from them as well. Use your voice. You are a paying customer. It doesn't matter if it's the so-called Blue Cross Blue Shield or if you're using Obamacare, Medicaid. It doesn't matter if you're paying cash. We have to see ourselves as health consumers. We are purchasing a service. No one's giving us anything for free and so just like we say at the food store, "I don't like this tomato. I'm going to go to another store to get my tomato and I'm going to complain. This line is too long. I'll never come back. I'm going to tell my friends, don't come to this store because the tomatoes are always bad. I'm going to go across the street and give them my business," we got to tell this hospital, "I'm not going to tell my friends, don't come here if you don't treat me right.
Also, I'm a paying customer and I don't like the service. I want to talk to the person in charge. Where is your …?" I always start with the president like, "Give me the present of the hospital. Give me the President of Human Resources. Who's the person in charge of complaints?" You can get your needs met, but be positive. Don't let anyone put your light out. Like I said, love yourself. Love your unborn. Be around positive people. Also, I want to tell all women out there, all pregnant people to abandon the fear. Most births are problem-free. Statistically, you're going to do great, so don't let them make you afraid. That your baby is too big or too little or there's too little water. There's always an issue.
Don't accept that. Go into yourself and think, do your own research, how do I really feel that I'm really doing? You can say, "You know what? I hear what you're saying, but I don't feel that. I don't want to be induced. I feel my baby is fine." Most likely, your baby is fine. I can't give medical advice, but I can say believe in yourself. Listen to your inner voice because that is your spiritual voice. A voice that said, "Don't cross the street," that voice said, "No, don't take that job." Or, "Take that job." It's the same voice that says, "You're going to be okay."
"I don't really think that's true." I have mothers say all the time, "They say my baby was too small. I didn't believe them. It came out and my baby wasn't too small." "They said my baby is so big and they induced me. My baby weighed seven pounds." They say, "I didn't think my baby was too big. They said my baby was so big and I had to have a Caesarean section." If you said, "My baby is too big" and you're like, in your mind, "My baby is not too big," then stick with your voice because you're carrying that baby. Who knows the baby better than you? You do. That's my advice.
Rebecca Dekker:
I love it. I just feel like everybody who's listening is just going to feel like they just got a hug from Mama Shafia-
Shafia Monroe:
Oh, good, good, good.
Rebecca Dekker:
With those words. Is there anything else that you want to share before we go?
Shafia Monroe:
I would like to share that I want to make sure that we look at how we are leading the birth movement in this country. I want other cultures to look and see that we all have our own cultures because I do teach cultural competency. It's important, as healthcare providers, as doulas, that we become culturally competent. We're using the term cultural sensitivity and cultural humility, and cultural awareness, but the word cultural competency is a word that was designed 50 years ago for people in the medical world. There's five competencies that really do make sense. One is to be aware of yourself, which means implicit bias. Well, what are your underlying beliefs about other people? That comes from, how do you believe about yourself? The second is cross-cultural knowledge.
How do you get to know about somebody different? We have to find ways to go beyond just reading a book and go into a workshop, but, if we can diversify our friendships, diversify our colleagues, diversify where we pray, where we swim so we can learn. Just taking the training myself, not taking, but teaching the training, I have grown personally because I look at the world differently. When someone does something to me, that I don't like, before I get angry, I say, "Think about it, Shafia. That's actually their culture. Now, I don't like what they do culturally, how they do that, but it is their culture, which means that it wasn't against me." It just has made me look at people in a very different way. It's been very empowering. Then the third competency is health literacy. Now be aware. How do you talk to people?
I think for African Americans, we get the short end of the stick. It's like, "I'm going to get a Spanish interpreter. I'm going to get a Somali interpreter. I'm going to get a Korean interpreter," but for African Americans, because we speak English, people don't think we need an interpreter, but we do because how we speak English is very different. Our language was taken, so we think in English, for a lot of us, differently, so we need to be spoken to in a way that you take your time, break the words, and do that response. Can you tell me what I'm asking you to do? Can you explain to me what I just said? Can you explain to me how you feel about that? Because sometimes what they'll say is not what you said, is not what you meant because the way you speak is in English. Don't use King James.
Don't use a lot of words. I don't want to say a lot because African-Americans are highly-intelligent, but again, different groups perceive the information differently, how we process. Then the other one that I think is important is advocacy. It's the other part for cultural competency. It's important that we advocate for justice in the birth room. If you advocate for birth justice, you have to advocate for Black Lives Matter. You can't say, "I'm all about Black women having a good space at birth" and get in the street and use the N-word and don't want Black people to live next to you, and don't think they deserve to have quality food in their area.
Don't just be limited to this birth piece and then it drops there. If you're really real about birth equity, you have to be real about human equity, human rights. It goes everywhere because babies are dying, not because of mothers not eating. They're dying because of inequities across the board. Black kids can't get books in their school. They can't get toilet paper, literally. They're going to a prison school. There's cops in the school. They're going through medical detectors. White suburban kids are going to a nice school, to the big soccer field and there's no cops in the hallway. We have the food deserts.
My son, Black, getting arrested for marijuana and a White son getting arrested, two different worlds apart. One gets life or doesn't get bail and all these crazy things. All of these inequities cause Black pregnant women, Black pregnant people to have an amount of daily, 24/7 stress. They see it and sometimes they don't even know why they have the stress. You touch their shoulders like a rock. Just every day, you walk up to their door. What's going to happen? If you're really about birth justice and physiological birth, all these terms that we use, these birth terms, skin to skin, all this has to go into the everyday world of Black Lives Matter. I want to end with that.
Rebecca Dekker:
Black Lives Matter. Like you said, it's all interwoven.
Shafia Monroe:
It is interwoven, just like birth is, of any race. The mother has to feel loved to have a good birth. She has to be in a healthy relationship, has to have good food. It's not just going to prenatal care. We know that's the least important. It's all those things in between her preconception world, how she conceived, where she conceived, how she feels about her pregnancy, what kind of support she's getting. She feels love while she's pregnant. As we tell clients, if you didn't see a midwife or a doctor, if you're active, you're eating well, and you're happy, statistically, you could have a fine birth. Prenatal care looks for problems. It doesn't fix things. It's prevention. We're looking for a problem, but most moms don't have problems.
If you're coming from all the stress, you're going to walk in with problems and that's where we're seeing this maternal mortality for Black women, which is just horrific, that this is happening, letting Black women die. We hear these stories of Black fathers saying to the nurse, "My wife is scared. She's bleeding." "We don't have time for her," literally, and all the ones we don't know, who heard the exact same thing, "Wait. Hey. I'm busy" and these women are dying in front of their significant other. It's just so emotional to me, even to think about it. As we speak, I've known so many women, friends who've lost their friends. I talked to one young woman at a midwife conference. Three of her friends died in childbirth last year.
She's 29. These are friends her age. These are young women, young girls who were just starting their lives, who just wanted to have a baby. Why can't Black women have babies too? Why can't we have children? Why can't we live to raise our children like everybody else? I want to add too, Rebecca, that White women are also dying at a higher rate in this country and they're dying from actually, a higher rate of suicide. No one's talking about that either. I think we need to bring that up. That women in this country as a whole are dying, but yes, definitely, Black women are having a higher rate of maternal mortality. As we know, from the CDC, 60% could be prevented. We know. 60%, oh my God, that's like, that's huge. That's more than half. 60% could be preventing and we're not preventing it.
That's unbelievable. I don't have words other than something must be done. I'm glad that we have Black Mamas Matter Alliance and other groups out here that are really bringing to the forefront legislation now that's insisting on implicit bias training. Legislators are saying, "Here's funding. We're going to increase the number of midwives to get them into areas where we're being underserved," but at the same time, we're losing hospitals. Hospitals in Black communities are closing. Women are traveling further, further away. In rural areas, they can't find a doctor. You would think that we want midwives. If you don't want to do it as an OB and you don't want me in that little area and here's a woman wants to be a licensed midwife, why not support that? Why not support that?
Rebecca Dekker:
As Jennie Joseph said to me, this is a generational problem and it will take generations to change, but I feel thankful knowing that you've been working on this and training so many Black doulas and midwives that know the solutions. I'm thankful that you've been offering so much leadership in this area for so long.
Shafia Monroe:
Thank you. I'm glad that I have White women and other races take the training because Black women can't do it by themselves. We live in America. We fought for desegregation, so now we'll all integrate. We need White doctors and White midwives, and Latina midwives, and Asian midwives and doctors to know the exact same thing that I'm talking. We all have to have this information and get on the same page. We cannot live in a bubble. It's not going to work. It's not a separate world. We're integrated, so we need … Yes, but glad we have Black midwives and Black doulas, but as I said on one of my Instagram talks that it does not take White providers off the hook. They still need to learn cultural competency.
They still have to treat everybody, particularly Black women who are the least respected, with respect, with dignity. Be polite to their families. Act like it's your sister, your daughter. If you like your mom, at like I'm your mother. You won't let your mother die. Act like I'm your daughter. If you love your daughter, you'll do everything possible. Don't dismiss me as a Black person, see me as your family member and treat me like you would treat them. You would not let me die on the table. We need to have this racial conversation of, how can we get on the same page and just treat me?
I have seven children. I'm going to go to the pediatrician and I would ask the doctor about a procedure that he wanted to give my child. I would say, "Well, are you a dad or mom?" "Oh, yes I am." "Would you give this to your child?" One pediatrician, he actually said, "Well." He hesitated. I said, "No. You wouldn't, so I don't want it." I said, "Would you do it to your own child?" "No." "Okay. Then I don't want it. I don't want it either." Ask those questions. What would you do for your wife, your mother, your husband, your spouse? We do need this to be a universal conversation, a national conversation because we cannot fix this problem by ourselves and not only that. We didn't cause this problem.
Rebecca Dekker:
I was going to say the root cause is White supremacy.
Shafia Monroe:
Thank you.
Rebecca Dekker:
It's a White-person problem.
Shafia Monroe:
We didn't cause it. We're victims of it. We've done amazing as Black people, to still be strong, resilient, as wonderful as we are. The trauma is so nonstop and so ongoing, so definitely, if you're a White provider, when you see your Black patient client, please be extra nice to them. Offer them water, just be supportive. If they want to talk to you about something, listen with an open mind. Don't take defense. Don't say, "Well, I'm not racist. I like everybody. That's not me." It probably is you because you don't even realize you have implicit bias. Just be humble and you can journal about how you feel later. Just let them talk and listen, and validate. That's the most important thing. "I hear what you're saying. I've heard those things happen before. That must be horrible. Anything I can do to help?" Or just listen and then go back and try and make some changes.
Rebecca Dekker:
So Shafia, I want to let people know how to follow your work, either your website, shafiamonroe.com, as well as your Instagram, @ShafiaMonroe. Are there any programs or events coming up or educational resources on your website, that you want to talk about?
Shafia Monroe:
I would say I think the most fun thing I'm doing is on my Instagram, Shafia Monroe. I have a series called Black Midwife Cooking and I do cooking classes. What the Black midwives did … I have these amazing soups and stews, recipes, and herbs that I talk about, what they mean, how to do them. That's a good place to go. We want to create the postpartum experience for our clients, where we say, in our tradition, the African American tradition of old, that mothers need wet foods because when you have a baby, you lost water.
You're sweating. You're urinating. You're crying. You're leaking milk. You highly get dehydrated, so we would not want to give a mom a hamburger on a bun with a pickle on the side and some fries or some rice and a piece of steak. It's always wet food, so wet collard greens or coconut milk and wet peanut stew with yams and peas or chicken and lamb or goat, whatever you eat. It's always wet food. So that's what Black Midwife Cooking is about, bringing back traditional postpartum foods to hydrate moms, to keep them healthy and having a good postpartum and recuperation.
Rebecca Dekker:
And postpartum is so important because that's when most maternal deaths happen, is during that postpartum period. I saw you have a webinar, a continuing education class, on your website, all about African American postpartum care.
Shafia Monroe:
Care. Yes.
Rebecca Dekker:
I love that you're doing that Instagram series. That's incredible.
Shafia Monroe:
They can actually go to the website, shafiamonroe.com and they can look at some of the webinars that are available on the Shop section. Then we're having a physical, hopefully, training on cultural competency, but I'm happy to do online cultural competency trainings for people as well if that's what they need. All of our trainings are now online. We trained for 18 years in person. Again, that's tradition. That's our spiritual work, to be in community with people. We did not want to do online training. People would ask. No. We're not going to go online, but now, because of COVID, we just got through doing our first online doula training. People loved it. I thought it was very, very interesting. I thought it was very hard to be honest because I'm used to hugging people and laughing, and animating, people sharing information.
It was so different, but people said they loved it, so I'm happy about that. I'm glad that we're continuing to able to train people. The next online SMC Full Circle Doula Birth Companion Training will be the end of September if anyone's interested in learning the traditions of the 20th Century African American midwife and cultural competency around Black birth practices, what public health means in terms of how we get rid of some of this terminology of calling certain people at risk and vulnerable, and felony, and the WIC mom, and the Medicaid mom, all the words I'm against, by the way, as you can see, how we dismiss those words and see where they come from.
Instead saying, "I have a mother whose insurance is Medicaid." She's not a Medicaid mom. She's a mother who receives Medicaid insurance. It's funny that we never say, "I have a Blue Cross Blue Shield mom," only a Medicaid mom. It's very interesting how these terms become negative identities, without even realizing it. You put that person in a negative category. The training talks about the terminologies, how to use them, as I said, again, the spiritual aspect of birth and midwifery, how to work with midwives. It's just a very historical class. It's much more than becoming a doula. It's really becoming … It's an awakening on Black history around birth practices and empowerment.
Rebecca Dekker:
Like the name, it's becoming full circle.
Shafia Monroe:
Thank you, Rebecca.
Rebecca Dekker:
It looks like you have fall and winter trainings.
Shafia Monroe: Yes.
Rebecca Dekker:
Definitely, check out shafiamonroe.com. There's just a wealth of information and resources there. Thank you so much, Shafia, for coming on and educating our listeners.
Shafia Monroe:
Thank you, Rebecca, for having me. Please, keep up the good work. As I mentioned earlier, when you do evidence-based work, I can find information and I can put it in something we know historically has always helped. It's nice to know that we can find science to prove what the grandmoms knew long ago, so thank you for that.
Rebecca Dekker:
You're welcome.
Listening to this podcast is an Australian College of Midwives CPD Recognised Activity.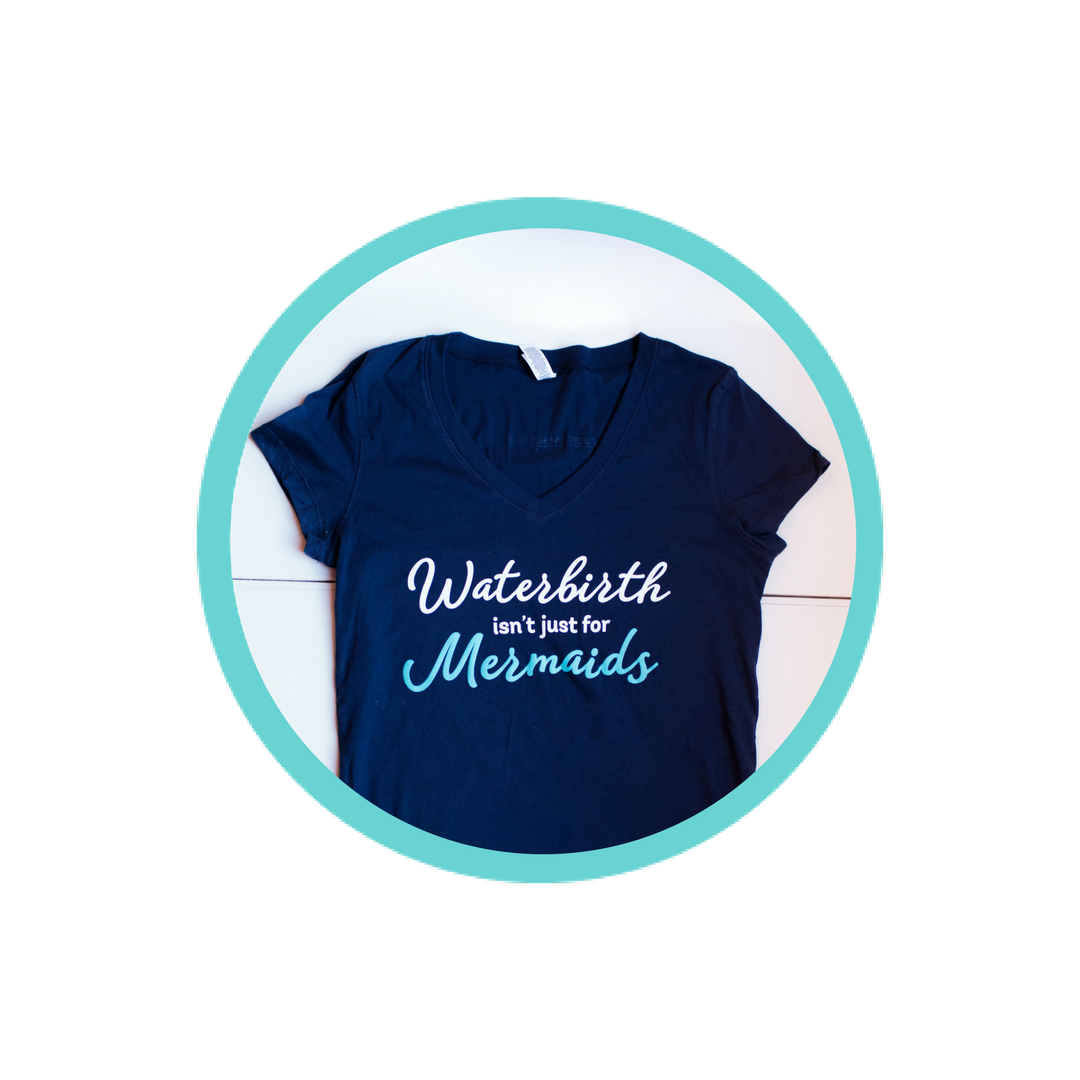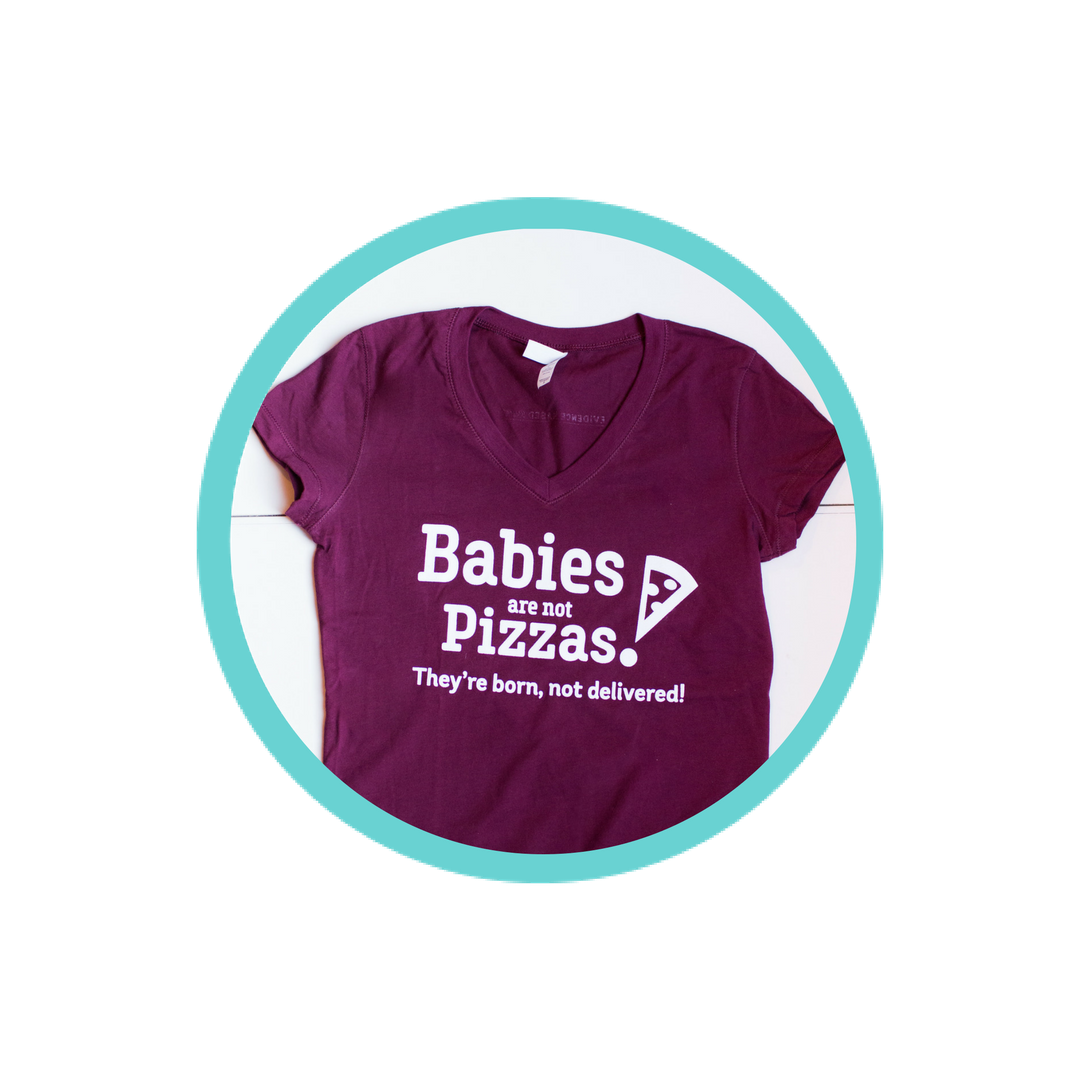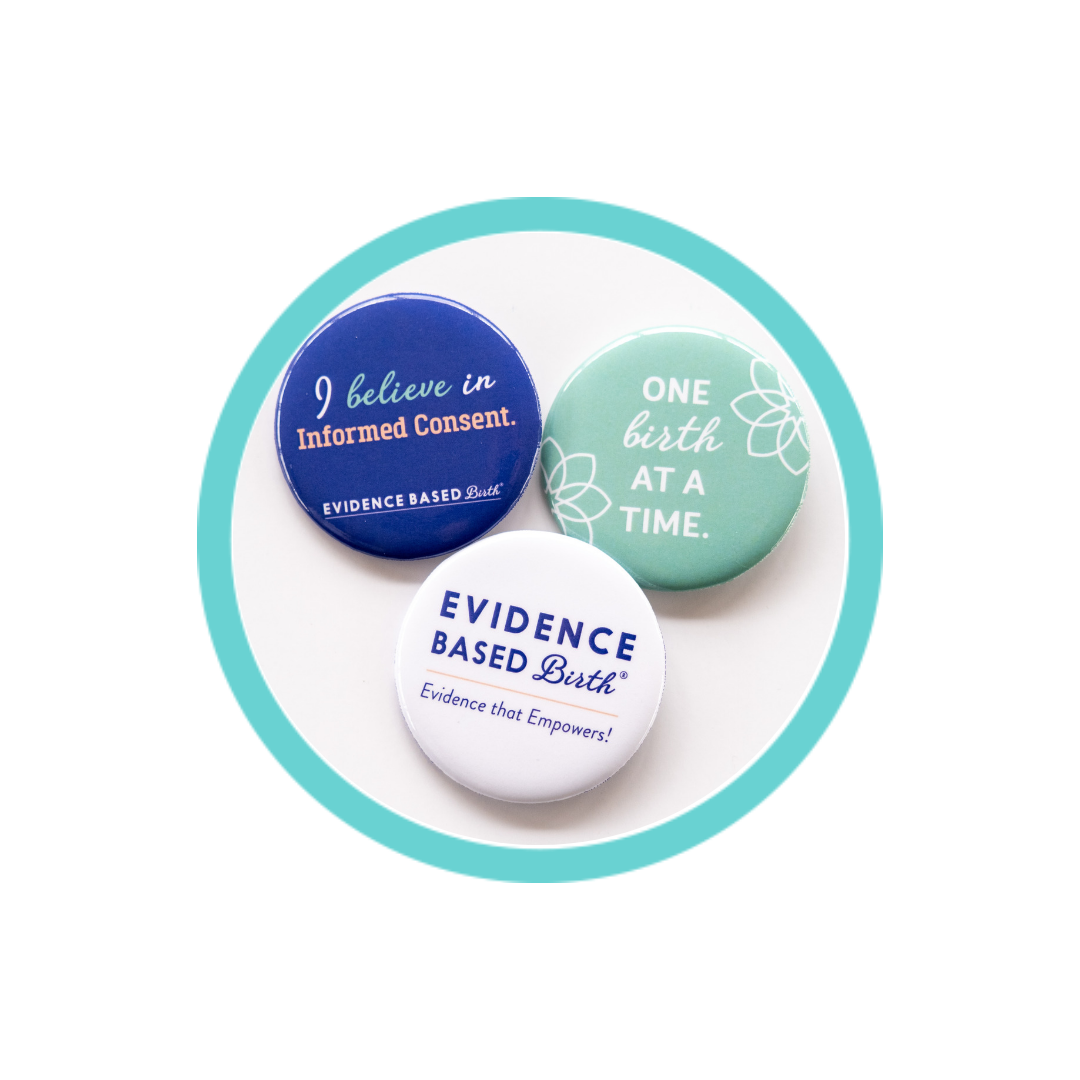 Stay empowered, read more :
Don't miss an episode! Subscribe to our podcast:  iTunes  |  Stitcher  |  Spotify In this episode, I'm joined by Liesel Teen, a seasoned L&D nurse and childbirth educator and the creator of Mommy Labor Nurse, where she reveals the common myths surrounding...