On today's podcast, we are talking with Jamie and Ryan English about their unexpectedly long but empowering hospital birth, as well as the effects of severe diastasis recti on the labor process.
Jamie and Ryan are graduates of the Evidence Based Birth® Childbirth Class, which they took with EBB instructor Jennifer Anderson. Ryan is a commercial property manager and Jamie is a photographer. They moved to Sacramento a few years ago from San Diego, California, and at the same time they found out they were pregnant with their baby girl. 
We talk about how Jamie and Ryan prepared for their birthing experience as first-time parents during the beginning of the COVID-19 pandemic. We also talk about Jamie's long labor experience due to the effects of having severe diastasis recti.
Transcript
Rebecca Dekker:
Hi everyone. On today's podcast, we're going to talk with Jamie and Ryan English about their unexpectedly long but empowering hospital birth, as well as the effects of severe diastasis recti on the labor process.
Rebecca Dekker:
Welcome to the Evidence Based Birth® Podcast. My name is Rebecca Dekker and I'm a nurse with my Ph. D and the founder of Evidence Based Birth®. Join me each week as we work together to get evidence-based information into the hands of families and professionals around the world. As a reminder, this information is not medical advice. See ebbirth.com/disclaimer, for more details.
Rebecca Dekker:
Hi everyone. Today I'm so excited to welcome Jamie and Ryan English to the Evidence Based Birth® Podcast. Jamie and Ryan are graduates of the Evidence Based Birth® Childbirth Class, which they took with EBB instructor Jennifer Anderson. Ryan is a commercial property manager and Jamie is a photographer. They moved to Sacramento a few years ago from San Diego, California and at the same time they found out they were pregnant with their baby girl. Welcome Jamie and Ryan to the Evidence Based Birth® Podcast.
Jamie English:
Thank you.
Ryan English :
Hi Rebecca.
Jamie English:
Happy to be here.
Rebecca Dekker:
So tell me a little bit about how you began educating yourself during pregnancy. So Ryan, your sister is a doula, what kind of advice did she give you right off the bat?
Ryan English :
She was the one who even kind of guided us toward the hospital that we gave birth at. Since we had just moved up here, she knew about all the hospitals in the area and kind of what care they offered. And just having a child of her own and going through that experience, she had a lot of answers to some of the initial questions we first had.
Jamie English:
And I'll just add to that. I had actually reached out to her knowing that she had given birth herself up in this area and she was a part-time doula. So I had reached out and asked her if there were any hospitals in the area that had midwifery that went along with the hospital, so they kind of had both in one place. So I was specifically looking for that.
And it worked out really well because we had just moved here, just found out we were pregnant. And she gave us the advice of looking into Sutter Davis. And then we were able to make sure that we got on an insurance plan that we could then go to Sutter Davis for our prenatal care and to give birth.
Rebecca Dekker:
And how did you find out about the Evidence Based Birth® Childbirth Class?
Jamie English:
That was actually, once I was at Sutter Davis at the time they had started offering these group prenatal appointments that you could kind of opt into instead of individual ones and so all of the moms who were due in February had that option and we decided to do it. And it was at those group classes that they would bring in guest speakers.
And Jennifer Anderson came in one of those appointments and talked about birthing classes and preparing for birth. And she kind of told us some of the different options we had as well as talked about the EBB childbirth course, which she was one of the instructors for. And so after kind of reviewing all our options, that's how we heard about it and eventually decided to go ahead and sign up with her to do that course.
Rebecca Dekker:
And just to clarify, for everyone listening, you were due in February 2020. So group classes and that sort of thing were still normal then.
Jamie English:
I don't think they're offering them right now, but hopefully in the future they will because they were really amazing.
Rebecca Dekker:
You liked the prenatal group care?
Jamie English:
Yeah. I felt like I just learned so much more than I would have otherwise. And I did end up having to go in for an individual appointment once or twice. And I just found that the individual ones were so much faster and the attendant or the doctor or midwife that I'd see they kind of would ask me more like, "Do you have questions?" Or, "How are you feeling? Is there anything you want to discuss?" And sometimes it was, we couldn't always think of everything in the moment. But at the group classes it was really nice because some of the other moms might bring up topics that I wouldn't have thought to talk about or I had forgotten in the moment.
So I just felt like it was a really neat experience to get kind of more knowledge and more learning from others as well, some of the moms who had given birth before. And they brought in guest speakers to talk about different things along a pregnancy journey. So it was really amazing. And I'm actually still in touch with all of the moms, we're in a text message group together which has been really supportive and really cool as well.
Rebecca Dekker:
That's really awesome. And Ryan, were you able to go to any of the appointments?
Ryan English :
Yeah, I went to a handful of them. Because I was at work I couldn't make it to. But it was cool to know that Jamie got to experience that in a group experience and just connecting with so many different people. I've even gotten connected with some of the husbands in the group. And I think it brought a more kind of long-term positive experience with how they've been able to stay connected.
Jamie English:
Especially during COVID, since we can't go out and meet and hang out with people and do the walks in the park with moms and stuff like that, that maybe I had been looking forward to and people normally do. It's been nice to have this group text message thread going on, where we're always updating each other and asking each other questions and still learning from each other along the way with our babies as they grow and develop.
Ryan English :
But I think too being connected with people who are having babies basically at the exact same age as you is really important, because over time you kind of can forget a lot of those details. People with older kids or even us with people who are having kids after, when you're really close in it you remember a lot more and kind of can share that experience more than once. Time, it's kind of separated those experiences out.
Rebecca Dekker:
That's true. So you were taking the Evidence Based Birth® Childbirth Class back when it was still partly online and partly in person before we moved totally online due to the pandemic. What was your experience like taking the class?
Ryan English :
I think we both loved it. I think part of what drew us to it, we'd been kind of talking about we should do a childbirth class. A few friends had done different ones and we weren't sure what we wanted to do. But what attracted us to it, for me especially, was kind of the balance of science and research combined with kind of a practical approach to it. And I think it just, for me, it gave me a really good framework to go into labor with understanding what each stage looks like and how long each stage might be and what to expect along the way. I think I kind of vaguely knew some of those ideas, but it gave me a very good frame set to kind of go into it with ways that could be supportive at each step along the way.
Jamie English:
And I think for me, originally, I didn't know a lot about the different breathing classes and the different breathing methods. I don't think I even realized there was necessarily a difference and I had just heard here and there from friends about hypnobirthing. So at first I was kind of like, "I think maybe that's something I'm interested in."
Jamie English:
So when Jennifer came in and talked about all the different options, it was really nice because it kind of clarified for me there are different methods of giving birth you can try and follow or there's also childbirth classes where you're really learning about what childbirth is and what the stages are and what your different options are and all of the research and all of the options and the scenarios of what could happen during childbirth. And so ultimately when I realized that, I decided I wanted to take the EBB class. And Jennifer had recommended reading one of the hypnobirthing books. And so that's what I did.
And I actually, I'm so happy that I did it that way because I feel like from reading the hypnobirthing book I was able to have some of that mindset of like just a very calm and peaceful mindset and an open mindset. But because I had the childbirth class, I was also aware of everything that could go on. And I think for me, the best thing that came of that is that I was open to the different possibilities. So I kind of knew what I hoped for and what I'd like, the best possible outcome, but I was also aware of different things that could happen and how we could handle that in the moment.
I just feel really grateful, because I feel like I was more open and flexible, but also still felt knowledgeable and still had a sense of being in control in some ways of the…I don't want to say control, but in the sense that also I was open to it. But I didn't ever feel like anything happened that was out of my hands or that I wasn't aware of it. It didn't feel traumatic to me at all I think, because I had such a good knowledge-base of what could happen.
Rebecca Dekker:
It's an interesting combination of feeling in control, which is important, but then also being able to let go. It's not giving up control but it's that kind of like, like you said, opening yourself up to possibilities.
Jamie English:
It's really interesting because as I was saying that I'm like, "I guess this sounds a little bit contradictory." But it really is both. And I know a lot of people who have experienced a lot of birth trauma, and partly because they got very focused on one way of giving birth and if it didn't happen it was a really difficult thing to process. And I just feel really grateful for the mindset that I was able to cultivate through the EBB Childbirth Class and some of the books that I read.
And the other thing about the EBB class that I liked was that it was partially online, because I just felt it was a busy season for us, it was the holidays, leading up to our due date in February. And it was nice to kind of have that mix of some online or some in-person interaction, but also the majority of the class was online. And I will say now, especially because now you guys are fully online, it was enjoyable. Even the online ones, I really felt like we were able to have good conversation, learn a lot and connect well with the other couples that were in the group as well. And Jennifer did a really great job of facilitating those online classes.
Rebecca Dekker:
I think that's one reason, it was so easy for us to switch to fully online, is our instructors were already really comfortable with the online portion of the class and so it really wasn't that much effort to switch to fully online. But I do think what we'll probably end up doing when things 'go back to normal', is we'll probably have both options. I think some instructors love the in-person partial option, but I know totally online has been really important, especially for people who live somewhere where they can't normally access a class. So take us to the end of your pregnancy. You talked a little bit about your mindset, but what kind of birth were you planning?
Jamie English:
I think my ideal was that I would be able to have a non-medicated childbirth and I really was looking forward to trying the tub. And I thought maybe I'll actually give birth in the tub and I wasn't sure I was kind of open to how I felt in the moment. And also hoping that I could even get a room with a tub because at Sutter Davis they had only one or two rooms I think, that actually had tubs in them. So it was very dependent on how busy they were when you arrived and you're in labor.
And I was hoping that I would labor and get to somewhere between four or maybe around four centimeters dilated or so, while I was still at home. So we were planning to labor at home for as long as possible, then go into the birthing center and hopefully be ready to be admitted at that point, use the tub, have an non-medicated childbirth.
Ryan English :
I think another thing that was cool was that it seemed like they were really honoring of someone's birth plan, which we brought one in and shared with them. And there were times even where they kind of like reminded us of what was on the birth plan.
Jamie English:
I'm sure we'll talk about that more as we talk about the actual birth, but it was definitely surprising to me because there were times where I was open to deviating from the plan and they were like, "No, I think you can stick with this." So it was kind of neat that they were respectful of that. And within our moms' group or February moms, there were some moms who just wanted to maybe have an epidural or kind of go that route and they were very respectful of that as well.
Rebecca Dekker:
Awesome. So tell us about your birth, how did it begin?
Jamie English:
Well, I woke up and it was, I think, around 6:00 AM and thought that I might be having contractions. I wasn't quite sure, because this was my first child so everything was new. But I mean, I had had some moments where I thought I was having contractions over the last few weeks here and there. So I just figured, "Okay, it's early. I'll just wait and see if this continues and I'm not going to wake Ryan up yet." And sure enough, it did continue. And I started probably around 7:00 AM, an hour later. I pulled up my contraction app and started timing them. I mean, they were like really consistent.
I can't quite remember in the beginning. Maybe they were like four-ish minutes apart, so not that far apart. And they were probably not quite a minute, somewhere under there. And so once that had been going for a little while and I actually had it on my app showing that they were continuing and that they were consistent and then I woke Ryan up and we labored at home. So how long were you there at home, until?
Ryan English :
Until 4:00 PM.
Jamie English:
3:00 or 4:00?
Ryan English :
Yeah. My sister came over, who was our doula, maybe around noon or 1:00 or something and was kind of helping out. And we were just moving around the house, whatever was comfortable.
Jamie English:
We did different things. For a while, in the beginning, I was just staying on the bed in a side lying position and just trying to take it easy and rest and drink water and have some snacks here and there. And then as it progressed, the most comfortable thing for me to do was to be on the birthing ball sitting on it, but next to the bed and kind of leaning over the bed. And so I was actually there for a lot of our time at home, I think.
And then when Margie came, we did some other stuff. I think we went for some walks, one or two walks. So we did a few different things.
And my contractions were really consistent, they never went away, they only increased. I mean, for most of the time we were at home, they were within that timeframe that everyone tells you about. I'm kind of forgetting what it is right now. I think it's for every two and a half minutes and they were like one minute long. So they were really changing a lot in intensity, but they were definitely within the timing.
You're told when they become like this, you're probably moving further along in labor. And so because they were like that for so long… And we were on the phone with Sutter Davis as well, we probably called three different times or four maybe and they were sort of guiding us as far as when to come in. So finally at the end of that in the afternoon, they said, "Okay. It's been a long time, they've been really consistent, why don't you go ahead and come in." And so we got ready to go and I went to the bathroom one last time and that's when I lost my mucus plug, which was a very strange moment for me. It just made it very surreal–
Rebecca Dekker:
This is happening.
Jamie English:
… I suddenly felt kind of frightened. It just felt surreal. It was a very emotional moment.
Rebecca Dekker:
Even though you were expecting and you knew you were in labor, it was still kind of like a confirmation that this baby's coming.
Jamie English:
Yeah. So we left. And one other thing, when we left my sister-in-law Margie she had a TENS unit that she had picked up along the way as a doula. And she had asked me a few months before if I wanted to use it and let me kind of feel it and try it out and I had said, "Yeah, bring it along. Who knows?" And so she put the TENS unit on me before I got into the car and that actually was really helpful. I stayed as low as I could so that if I needed to increase the amount of the current, what is it an electrical current or something?
Ryan English :
Yes.
Jamie English:
That I could do that as needed, so I tried to keep it as low as possible for as long as possible. But that was really nice while I was in the car, since I couldn't necessarily get into all of the best positions that felt the best for me to have that TENS unit and be able to turn that on as contractions came on. It's really interesting how it sort of tricks your brain a little bit to think about that sensation more than the contraction or at least kind of like brings the sensation of the contraction down a little bit in your mind. So I actually used that for a while, not only on the car ride but once I was at the unit. Ryan, I don't know if you have anything to add.
Rebecca Dekker:
So you arrived at Sutter Davis and then what happened next?
Jamie English:
Well, walking in, some nurses had just finished their shift and were walking out and they saw me arrive. And there was almost nobody there, no other women giving birth, it was very empty at the time I arrived. So these nurses were walking out and they saw me and they were so sweet and they stopped and kind of helped me in. And as we were walking in, I probably had three different sets of contractions.
Ryan English :
We were kind of slowly working our way in.
Jamie English:
We weren't that far from the door, but it took some time because I had to kind of stop and breathe through the contractions. And so they were like, "We're so excited for you. This baby is coming." And we got inside the doors and they asked if I wanted a wheelchair and I said, "Sure." So they went and got me a wheelchair.
And we got admitted pretty quickly and they actually brought us straight into a tub room, because nobody else was there. That was really nice. And I think at that point, I don't know how you felt Ryan, but I just thought that I was exactly where I wanted to be. I didn't know how dilated I was, but I thought that I was probably between four and six, I just thought I had to be.
Ryan English :
It seemed like it.
Jamie English:
And I felt like, even the way the nurses were responding and reacting to me, they kind of thought that I was further along too. So we got in and we got all the straps and monitors on for the initial 20 or 30 minute monitoring. And it was going well. And I feel like it was towards the end of that monitoring that our baby's heart suddenly had a decel. And so that kind of changed a lot of the rest of the labor for us because the nurse at the time, she kind of went through their normal procedure.
When there's a decel they bring you back to the bed, if you're not already on it, and they have you shift onto your side onto one hip. And then if the heart rate doesn't stabilize, they shift you to your other hip. So she was doing that with me. The back of the bed was still up, so it was kind of in this really strange crunched on my side but with half of my body pushed up because the back of the bed was up kind of in like one of those L shapes. And I just knew immediately that that was not a good position for me to be in, it just felt wrong. It was really..did not feel good to me.
I don't know this for a fact, but personally I feel that Vera, our baby girl's heart decel was longer because of that position at the time. We'll get more into this, but all of it has to do with I believe my diastasis recti and just the way I was carrying Vera. And I'm sure obviously the cord was getting pinched, but I just could tell it was wrong. And so her heart, she had a pretty big decel. And at that point, the nurse started calling in the OB and a bunch of other attendance and nurses and they came rushing in and they basically said, "We might be preparing you for an emergency C-section because her heart rate is decelerating."
Some of this Ryan's going to have to help me with because I feel like a lot of it I was sort of in this, because of the hypnobirthing stuff I had been practicing, I was definitely a little bit more inward. I remember things, but I don't know if I will remember clearly as he did.
Rebecca Dekker:
You were in a zone.
Jamie English:
Yeah, I was kind of in a zone. So they said that and then I don't know what happened next.
Ryan English :
I think we were just kind of waiting to see if things normalized again. And in about 30 minutes they had-
Jamie English:
Well, I should add, everyone came rushing in. But then I had kind of asked, but very weakly because I was still withdrawn I wasn't super vocal, but I had asked like, "Can you put the bed down?" And they finally, somebody heard me and they did it and I was able to lay flat on my side. And I feel like that's when, whatever was happening, the cord getting pinched, whatever it was, things got straightened out and her heart rate started to stabilize more. But it took a long time for it to come back up, all the way.
Ryan English :
Yeah, like 30 minutes.
Jamie English:
So because that happened, I didn't end up needing a C-section at that point. So there's definitely things at Sutter Davis where I feel like maybe if I had been at a different hospital they would've just immediately rushed me into the operating room and not giving it just that little bit-
Rebecca Dekker:
Well, and I think it's a good example though too. The evidence shows that that 20 or 30 minute initial monitoring strip, which is going to have a lot of false positives like you experienced, evidence shows it doesn't improve the health of the mother baby but it significantly increases your chance of having a cesarean. And a lot of hospitals like Sutter Davis, they offer a lot of options but they still cling to this initial 30 minute monitoring strip which they do for liability reasons. But really what it does is it just increases your risks.
Jamie English:
I mean, I do think it is just interesting because I don't think I ever would have like put myself in that position and just stayed there. I could just tell it was wrong. It didn't feel right for my body and then it wasn't right for my baby. So yeah, I think that was kind of interesting. But I am thankful that things stabilized. But the reason that changed the rest of my birth is because I had to be on monitoring after that.
Rebecca Dekker:
Okay. So then you didn't qualify for the intermittent auscultation because they found the abnormal even though it got normal later?
Jamie English:
Yeah. I don't know all the reasons why, but they kept me on monitoring. They kind of strapped everything up to like a rolling pole so I could still move around. And I actually was still able to go into the tub at some points as well, because her heart didn't decel after that for a long time. They said, "Okay, you're approved to go into the tub." So the labor I actually thought it was just really long I think, start to finish.
Ryan English :
I don't know if you had gotten checked before that monitoring or not, but you were only like two centimeters or two and a half centimeters.
Jamie English:
So I thought I was between like four and six, but I was not very dilated at all.
Rebecca Dekker:
Do you feel like this kind of, and Ryan maybe you're in a better position to know because you weren't focused so inward, but do you feel like all of this activity and kind of stress maybe might've slowed things down a little bit or drew out the labor and made it longer?
Ryan English :
Yeah, I think it could have because there's just a lot of uncertainty those first few minutes. And also, I think the original nurse that we had we could tell that she was pretty stressed out by the deceleration, so that kind of fed our stress a little too.
Jamie English:
I mean, I think she was still good. I don't feel like I had any terrible experiences with any of the staff there. But we did have one other detail later on in my labor and there was just a definite difference in the way, just the demeanor of one nurse versus the other which was really interesting to me to see how it felt with one person how they respond just in their body language and just their movements physically even to that decel and to the stress they felt internally versus another person.
Jamie English:
They both did the same procedure that they needed to do where they brought me to the bed, they had me lay on one side and then the other. But one person just handled it with a different demeanor than the other and it was like a different experience. And maybe there is more to it as well. Maybe the decel really wasn't as bad. But it definitely felt different the second time.
I asked her immediately, because I was in the tub when it happened the second time. And she said, "Okay. I need you to get out of the tub right now and go over to the bed and lay down. The baby's having a heart decel." And I said, "Okay." And so I immediately got out, followed her over and on the way there I asked, "Can you put that down?" And she heard me and she said, "Yes." And so the bed was flat, because it was, like, flat on one side. I just think that helped a lot.
Ryan English :
And I think things were normal in a shorter amount of time, like 15 minutes or something.
Jamie English:
And again, this will probably come up because I didn't really realize all of this during pregnancy as much or even during labor, but it wasn't until postpartum recovery I really think that I learned I had diastasis recti. And I think that that really, looking back, I think that played a big role because I don't think Vera was in a good position because she was… I had a really severe diastasis.
I've talked to a lot of people, nobody I know has had this to the point that I have. A lot of people don't even know they have even a little one because it heals so quickly after, in the six to eight weeks postpartum, but mine was very wide. And I think because of that she, at the end of my pregnancy, was really kind of like hanging out over.
My belly looked like this huge torpedo and I just went straight out in front and she started to kind of pendulate down a little bit towards the very, very end. I was well, 10 days late as well and she ended up being almost nine pounds, 12 ounces. So there was just all these factors. And I think because she was so far out, I feel like even though she was head down and facing, her face was going in the most ideal direction, I think that she was very-
Rebecca Dekker:
She wasn't putting pressure on your cervix because she's kind of… Because she had so much room in your tummy because your diastasis was letting her have more room there.
Jamie English:
So I personally think that that's why my labor was so long and, which we'll get to, I pushed for a very long time. And I think it's because I didn't have the same ab strength that I might have had otherwise if I didn't have this severe diastasis. So I just feel like my body was doing a lot of work trying to get her back into the right place and to get the pressure on my cervix, so that she could come.
Ryan English :
And I feel like in the first, because you probably got checked soon after we got there and then again maybe five or six hours later. And during all this time, there was kind of the decels and the chance of the C-section potentially happening. We saw more of the doctors during that time. But there wasn't much progression, maybe like a half a centimeter in that time. But then after that once, we were able to-
Well, and I think during that all I was using still was the TENS unit as well, so I didn't have any other medication. Because I think later at some point when they checked me again and I still hadn't progressed that much, I think at that point the OB came in and I said, "Can I…" Again, I was very withdrawn so I wasn't as vocal or as strong, but in whatever way I could I was trying to ask, is there anything I can take? Can I have help with the pain? And I think I had somehow expressed that I was open at that point to an epidural.
And the OB said, "It probably wouldn't help you because you're not far along enough and it might lead to other procedures you don't want at this point." And she's like, "I think you can do it. I really think you can keep going for longer. Why don't you just keep trying, you still have the strength. And if you feel like you're struggling a little bit, then we can talk about some different options for help with the pain."
So I was really thankful for that and impressed with that because it wasn't an OB even. She was just basically reminding me of that I think, in the moment, and encouraging me. She really believed in me and kind of told that to me too. So that was really cool.
Rebecca Dekker:
So fast forward a little bit there, you got there around seven o'clock in the evening, when did you start seeing a difference and things start moving?
Jamie English:
Well, we got there probably between around 4:30 or 5:00.
Rebecca Dekker:
Okay.
Jamie English:
I don't know what time.
Ryan English :
It was like 11:00 or 12:00, after the two decels and after talking with the midwives.
Jamie English:
So yeah, second decel and I had already done the tub at that point. Talked to the OB and midwives.
Ryan English :
And the second decel had happened in the tub moving around or something, because after that you were able to kind of like settle in.
Jamie English:
Well, I think that at some point I still felt like I needed extra help with the contractions and the pain there getting stronger. And I asked what my options were and they said, "Well, you could try nitrous oxide." And so they said, "For some women it doesn't really work for and some it does." But I said, "Okay. Let's try that." So they brought that in and it worked for me. And so I was using the nitric oxide. And I think that's probably when things got better, because my body just-
Rebecca Dekker:
You relaxed a little bit more.
Jamie English:
… relaxed more and I think could kind of do what it needed to do maybe more effectively. But that whole time, because it was middle of the night to morning. And I definitely have foggy memory of all of that, because I was on this nitrous oxide. What's nice about it is that I get to like administer it myself. It was like a tube attached to a breathing apparatus that goes over your nose and your mouth. And I could hold it up to my face and breathe it in when I wanted it. But if I wanted to stop, I would just take it away from my face. So I would just breathe that in during contractions.
Ryan English :
Yea, and it was pretty much–
Jamie English:
I don't think I slept, but I almost felt as if I did because I was in such a relaxed state.
Ryan English :
And they were kind of in that, you kind of turned more inward and kind of got in the zone a little bit. Basically, it was like that for the next six to eight hours.
Jamie English:
It was probably 7:30 or 7:45 AM.
Ryan English :
When they checked you again and your were at 10.
Jamie English:
Yeah. They said, "You're ready to push if you want to push." So kind of interesting. They said I was good to go, "Do you want to start pushing?" And I said, "Okay." But I never really felt that urge to push and it ended up taking me four and a half hours. So they let me go to the very limit of how long I could go with pushing.
Rebecca Dekker:
And where are you making progress the whole time or did the baby feel stuck?
Jamie English:
That's the reason they did let me, it's because her heart rate was the best it had been during the time that I was pushing. So I think they felt good about that. And I was making progress I guess, but it just took a long time. She didn't get stuck.
Ryan English :
I think you were tired too.
Jamie English:
Yeah, I think I was tired. And again, I didn't really have that ab strength. And then also, we kind of tried different positions. So the first thing we did was, I was sort of squatting but on the bed facing the back of the bed. The back of the bed was up and my arms were over the top, but then my feet were on the bed and I was sort of in a squatting position or maybe I was kneeling. Actually, I was on my knees. I have bad circulation, my feet were starting to go numb like that. So we switched to side lying and that was going well and I felt really good, but then after so long of that they just wanted to switch it up and see if other things would help.
And I had mentioned in my birth plan wanting to try a birthing stool, so they brought their birthing stool. And I think there are maybe different kinds of stools and I didn't realize there was this type of stool, which is like kind of a metal frame, and I did not like it at all. It was just really uncomfortable to me and it took too much of my arm strength because I kind of had to hold onto it with my arms. So then they switched me to the toilet. That was a little bit better but I was just so tired, I just did not have a lot of strength left in me. And so we went back to side lying and that's actually where I felt the best and where I could make the most progress.
Ryan English :
Yea, with like one leg up.
Jamie English:
I was on my side with one leg open and up and Ryan and Margie, his sister, they each were helping to hold a leg. And then I was also grabbing onto my legs to kind of get that extra strength or oomph or whatever in there. And then also at some point the nurse said, "Is it okay if I give you some guidance on how to push?" And I had put in my birth plan I don't really want guidance, because I was really hoping that my body would just take over and I'd have the urge to push and I could just kind of surrender to that process. But that just didn't really happen for me, I think because of my unique circumstances with my diastasis and being as tired as I was. So the nurse did ask if she could help and I said, yes. And so she kind of gave me some guidance on a style of pushing that did end up working for the rest of the time to help me get Vera out.
So it was more of like as the contractions come you breathe in and then hold your breath and really like deep moans and pushing the baby out, bearing down basically. So I didn't really want to do that. I don't think it was as good for my body, but I just think for whatever reason that was what either needed to happen or just how it happened in the moment. But it did work.
Towards the end, I was just so tired. All of the different hormones, just how long it had been and lack of sleep, I was just in a different place. And so I was asking them, "Is she ever coming? I don't think she's coming. She's not coming out. Is she coming out?" And so I kept asking that and everyone kept encouraging me like, "She's coming, she's coming. She's getting closer." And she started to crown, they had a mirror out for me to look at and they had me feel the top of her head.
And I don't think for me personally, those things didn't necessarily give me… Some women talk about how that's like this extra motivation and they're able to kind of do the last pushing at the baby out. That didn't necessarily happen for me that way, but it was interesting being able to see that and see her start to crown and feel her. And with the last few pushes the thing that I remember the most is that her head, she had a really big head circumference, it was like 99th percentile, I think. And one of the nurses said later it's one of the biggest heads she'd seen.
And that huge circumference, I was pushing, and at that point I mean, I was too tired to keep pushing and I got stuck with her briefly there. So I had that like a ring of fire sensation for much longer than I thought I was gonna have it. I thought it was just sort of this passing thing as you push the baby out, but her head got stuck there. That was the worst part I think, of the whole process for me.
Ryan English :
It was like three contractions, probably.
Jamie English:
Yeah, three different contractions but then she came finally. And once her head was out, her body just with the next push just slipped out. And that part was really easy. So yeah, that I did not like that, but then it was over. And it's funny, now talking about it. And I think that this was mentioned in the EBB Childbirth Class, that when you are non-medicated your body releases hormones to help with the pain of what you're going through and also you get kind of the full effect of the hormones after the birth that are really healing and bonding. And I honestly I think it's because of the different hormones and things that were happening in my body, but I honestly don't even remember what the contractions felt like or the pain. The only pain that I could remember afterwards in the weeks afterwards was that ring of fire, but even that's starting to fade now.
Rebecca Dekker:
That's why we're able to go on and have more children, I guess. As a species, is we have a little bit of amnesia. It's like you can remember there was pain but you can't recall the exact sensation, you can't necessarily feel it in your body again.
Jamie English:
It's so crazy that you can't recall it clearly, you think you'd be able to. I think that's kind of cool.
Rebecca Dekker:
Ryan, what was the process like for you? I know it was a long night in the hospital and a long pushing phase, how were you coping or helping?
Ryan English :
I think just in any way that I could. I felt like at some point there wasn't a whole lot that I could do as we got further into laboring, with pushing, but just kind of helping with the position and getting the cold rags-
Jamie English:
But more because I was so withdrawn, I went so inward.
Ryan English :
And keeping you hydrated.
Jamie English:
I wasn't super responsive anyway to them if they were… It was very minimal, the words that I was saying and how much I was interacting.
Rebecca Dekker:
And Ryan, you said you were keeping her hydrated and repositioning her.
Ryan English :
And helping with her position. And we had cold rags and we were kind of swiping in and out and it was pretty cool.
Jamie English:
Especially when I was pushing, because I was feeling really hot.
Ryan English :
But I think too we could see, being kind of at the opposite side, could see the progress of her pushing where Jamie couldn't as much. She kind of felt like things weren't happening, but we could see that and knew that she was getting closer. I think the only time that I probably felt like maybe tired or kind of losing energy was in that longer labor section and the night before we started pushing, but once Jamie started pushing I think I had this kind of a rush-
Jamie English:
Adrenaline or something.
Ryan English :
Yeah, and was feeling good and excited. I could tell her head was big. At first actually, I thought it was small because of… It was just the way that kind of her head was being misshaped.
Jamie English:
The very top back of their head starts to show.
Ryan English :
I mean, I realized that wasn't her whole head, eventually.
Jamie English:
Just a lot of fun moment, you'll have to tell her about the cheeks.
Ryan English :
Oh, yeah. When she finally did come out, you could see kind of her head coming through and her forehead sliding through and her eyebrows and then it came past her cheeks and her cheeks just like popped out like balloons almost, escaping. It was really funny.
Rebecca Dekker:
She really was the definition of chubby cheeks?
Ryan English :
Yeah, for sure.
Jamie English:
Yeah, she is. She just like popped out. It's so funny.
Ryan English :
And then I was really surprised about how big she was, because we didn't know how big she was going to be.
Jamie English:
Well, didn't know how big but-
Ryan English :
We suspected.
Jamie English:
I was only a six pound, five ounce baby, but Ryan and his two sisters were all above nine, right?
Ryan English :
Yeah, I was almost 10, one of my sisters was over 10 pounds.
Jamie English:
So we kind of knew maybe there is a possibility. And then we ended up having an ultrasound at 32 weeks I think, just to check on my placenta because my cord was kind of closer to the side of my placenta. So I just did an ultrasound to check on that. And at that ultrasound, the tech there told us that she thought we were having a really large baby. That she was going to be really tall, just kind of measuring her bones and different things. So she had said that.
And then I had come back to my prenatal care with my midwife and we talked about what they found at the ultrasound and that got brought up. The midwife was like, "Well, sometimes with the ultrasounds there's a wide range of how correct they can be as far as the baby's size, so I wouldn't worry too much about it." So I kind of went on the last eight to 10 weeks of my pregnancy thinking, well, she could be big but it sounds like that's not necessarily true. So I wasn't too worried about it.
And it was kind of interesting to now look back and see how they handled that, I guess the suspected big baby. They did it with a very calm, cool, casual demeanor of, "You're going to be just fine. It might not even be right. Don't worry."
Rebecca Dekker:
That's cool.
Jamie English:
It was cool, because I didn't have a lot of stress about it.
Rebecca Dekker:
I was going to say, listening to your birth story; the long pushing process, suspected big baby, with some problems on the fetal heart rate monitor a couple of times, I can see how in a different hospital you might've had a different outcome.
Ryan English :
For sure.
Jamie English:
I think so. Like I said at the beginning, I just felt really supported and really loved throughout the whole process. They did their best to respect my wishes and stick to the birth plan if they felt that I could do it and that it was still healthy for me and for the baby during moments where I was ready to go off of it. And the prenatal care, it was just really neat. I think they acknowledged different things that might happen, but they also were really good about trying to keep the mothers at a low stress level the entire time. So they're very supportive with all of that as well. I think that that was really helpful.
Rebecca Dekker:
And how did it feel when your daughter was finally born and in your arms and you were both looking at her?
Ryan English :
Surreal. Seeing how big she was and how cute she was and chubby, it was just really special and we had to take it all in.
Jamie English:
Yeah, it's so surreal. I think for me it was a huge mixture of relief, just so much relief that it was over. And pregnancy too, because there were times I was really sick for the first half of my pregnancy and it just was a long journey for me. And I think kind of finally getting to this point where she was here and she was in our arms and we could see her and hold her and she was crying and she was covered in vernix, it was a really cool moment and so joyful just getting to hold her.
Obviously, we've been talking to her throughout the pregnancy too, but just to have her right there and be like, "It's okay we're here. We love you. You're okay. You're safe." And just getting to kind of do those first moments of really comforting her outside the womb was so sweet and special. Just taking her in, really got to soak her in.
They had told us, shortly before she came, that there was a chance that she could have gotten some meconium in her lungs. And so they had said, "If she cries when she comes out, then we're going to put her on our chest and you'll get bonding time, you'll get that golden hour. But if she doesn't, we might have to take to help her breathe and get the meconium out. That she might have aspirated meconium. And so thankfully she did cry, and so they gave us the golden hour and we got to just hold her close and really soak her in in the beginning.
Jamie English:
And then they did all of the measurements. They weighed her, measured her head, that's when we found out how big she was. They were really special moments, definitely. Ryan took a few photos for us to keep and treasure. It was good.
Rebecca Dekker:
Well, thank you so much for sharing your story, I love hearing it. And I wanted to know if there's anything I can help you with, if you have any questions for me?
Jamie English:
Yeah. So I did end up postpartum realizing that I had a really severe diastasis recti. I think the normal they measure it finger width. Now, I've learned your linea alba connective tissue which holds the two sides of the six pack abs together that expands, as you grow during pregnancy. And for most women if you were to measure how wide that is, it's maybe one finger, maybe two fingers after they give birth and then it heals postpartum. And for me, I think I had six, seven fingers width. So it was really severe, very unusually.
I feel that if women have it to the point I did, it's usually if they're having multiple babies. So anyways, it took me a while to kind of find the right information. And I had known a little bit about it beforehand, but really not all of the correct information that I would have liked to have known as far as. Kind of later I learned correct posture to have the best alignment and breathing through my diaphragm. And all I had really learned beforehand was kind of a brief, just don't do sit ups and kind of stay away from cat-cow pose.
So I think my question is, I know most women don't get it as severely as I do, but I would love to see a little bit more in-depth information kind of presented to all women just in case there could be more preventative measures. I guess I'm just wondering why there's not more of that already or if it's an area that still people are learning a lot about still and whether it's something maybe even that EBB could dive more in-depth into in the future for women. I really don't know what the exact question is, but it kind of revolves around that.
Rebecca Dekker:
It's really interesting because in prepping for our talk, we were looking at the research on diastasis recti. And I've been talking to some people in Europe, it's really interesting because it's just like standard practice there to assess everybody for diastasis recti and to provide physical therapy or physiotherapy to everybody. So after birth, just everybody gets pelvic floor therapy and physical therapy. Whereas in the United States it's like, you have your baby, we check your vagina to make sure your stitches heal if you have any and that's it. You're done. Maybe we assess you for depression now, which is new. But really diastasis recti affects a lot of people. It personally affected me and still affects me.
And what I found is that there's just really a lack of education and knowledge about it in the United States and especially in the exercise field. So I always exercise with my mom, we just do it together. And we'll go work out at places. And whenever we work with a trainer or we're in a class, every single trainer or class teacher I talked to has no idea what I'm talking about. They're like, "You have a what?" And I'm like, "I can't do planks. I can't do crunches, it makes it worse." And then I usually lay down on the floor and I show them how you can fit a whole hand between my ab muscles and they're like "I never knew that." So I think there definitely needs to be more attention drawn to it.
There's not a lot of research on prenatal treatment of diastasis recti. There is a couple of websites that I recommend to people who want to learn more, and you may have some recommendations as well, but there's one called the tummyteam.com. And she has an interesting article on prenatal core weakness and diastasis recti. And she talks about the exact same things you talked about, about having a torpedo shaped abdomen and how when you have a very severe diastasis recti it says it can lead to a prolonged labor, less effective contractions, difficulties with pushing and that sort of thing.
And then there's also one place that I have found has some good free video options as well as paid options, is the fit2b.us exercise program. And they also have a YouTube channel and they have some introductory videos and a webpage about diastasis. And basically, they teach people how to exercise in a way that helps heal your diastasis instead of making it worse. You go back to an exercise class or whatever after you have your baby and a lot of the things they have you do can actually make it worse.
But it seems that research supports. Basically, physiotherapy or physical therapy, which typically starts around six to eight weeks postpartum, is the first step in treating diastasis recti. And we'd only have one randomized trial on it and found that going through a deep core stability strengthening program, leads to significantly improved with the diastasis recti measurement and significantly higher quality of life. So we do have evidence supporting it, it's just that it seems like a lot of people aren't really aware of the issue or what you need to do about it.
Jamie English:
It just feels like the information is there, but you already have to know about it and being motivated enough like I was experiencing it to really find it. And I think some of the exercises that can help you with healing after, especially the different breathing exercises and learning how to use your diaphragm, I believe from what I've learned some of those can be used prenatally while you're pregnant to strengthen the deep core during your pregnancy and keep your linea alba stronger. And so it's kind of that stuff I'm like, "If I had just been taught that." Just in general, I think for all women it could be a good thing to know.
Rebecca Dekker:
The exercises help with preventing incontinence too. So it's not just the function of the abs but it's the whole core, it's all connected. Another great resource is a book by Katy Bowman called "Diastasis Recti: The Whole-Body Solution to Abdominal Weakness and Separation." Do you have that book?
Jamie English:
I have it in my Amazon card. I'll send you a link to a few of the different online programs I use, which I had found the Fit2B one and I just haven't tried that one yet. But I have found some other helpful online programs as well, which I could send you the links.
Rebecca Dekker:
Yea, if you want to send those to us, we'll put them in the show notes. There's also Katy Bowman as a biomechanist, I'm not sure if I'm saying that correctly. But she also has a blog at nutritiousmovement.com, where you can go to learn more about diastasis recti.
Jamie English:
I haven't read the book yet, but I believe she does talk about, I think it's in the title, it is a whole-body solution and that's something that I've learned along the way too. So it's not only learning how to sit and stand and move throughout your day, how to pick your baby up and using the correct deep core muscles, how to breathe, how to use your diaphragm, but it's also for me and for most women. What are you eating and learning? What are foods that are triggering bloating in your system? Because if you're bloating, that's putting pressure against your linea alba and that's keeping you from being able to strengthen it and allow it to heal. So there's just so many different factors that go into it, especially if you're on the healing side.
And just in case anyone's listening and going through this, just to give people hope, I do get to learn about it early on in my postpartum recovery and I did see a pelvic floor specialist as well to kind of help me in the beginning then I think I got on the right track. So I was, like I said, maybe seven fingers width. And they also measure the depth, if you press in, to see how strong your connective tissue is and mine was very weak. I mean, I didn't even press that hard because I got so scared because it felt I had nothing, no support, just my insides were just there. And now, I think I have maybe a one and a half or two fingers width right at my belly button and that's pretty much it.
So it's taken a lot of consistency this whole time pretty much postpartum, probably since around six weeks or so I started doing some very light diastasis-specific strengthening exercises. And until now, I've done those almost every day. I worked a lot on my posture, alignment, breathing and what I've been eating. And I've gotten to this point in my healing where I almost feel normal most of the time and I don't have to be constantly thinking about it as much and a lot of those habits have become subconscious as far as how to move, how to breathe.
But I'm not fully healed all the way, but I think technically I might be because I think they technically say if you're two fingers width or less you don't have the diagnosis anymore, so that's a really cool. And I just wanted to put that in there as a little beacon of hope to anyone else going through it.
Rebecca Dekker:
That is super inspirational to hear, that you went from seven or eight finger width to one and a half that's incredible and in eight months. So Ryan and Jamie, do you have any advice or words of support or wisdom for people who are listening, who are planning on entering birth or parenthood soon?
Jamie English:
I think just going back to leading up to the labor and delivery, really just preparing and hoping for the best but also being open and trusting of the process. Ideally, if you're able to choose the location you're giving birth at, you're going to have OBs or midwives and staff that you can trust. And I felt that way, I felt very trusting of them because I knew the statistics at the birthing center and I was really happy with my prenatal care. So that put me in a place of really being able to just trust them and be open to the process and whatever took place and I think that was pretty huge. I think it would have been a lot different if I felt more closed off and worried about it and really clinging to one specific outcome.
Ryan English :
I think finding ways to educate yourself that you connect to it. I think we both kind of tried a few different books and sources and some we didn't connect with as much as others, but eventually the hypnobirthing book and the EBB class we both really liked and felt like we kind of connect to with that philosophy. And I think that helps a lot with preparing yourself.
Jamie English:
And one other thing I'll add. And I know some women it's not helpful for them to listen to other women's birth stories because maybe it makes them anxious, but for me I found it was the opposite. The more birth stories I could listen to, the more I just found it really fascinating and I realized how many different ways it could go and how unique each birth story is. And that actually helped my mindset a lot as well and kind of educated me as well. I listened a lot to the birth podcast, because they have a ton of different birth stories on there.
Rebecca Dekker:
"The Birth Hour" podcast?
Jamie English:
"The Birth Hour" podcast, yeah. So and what you're doing, just talking to different people about their birth stories. So I loved listening to them. I listened to them almost my entire pregnancy because I just found it really helpful. And it just made me less scared because I heard of all these different birth stories and the women made it through and they healed and they had their babies in their arms or it wasn't an entirely positive experience for them even if they didn't experience anything harder or more traumatic. It was just really helpful and really cool and fascinating to listen to those. So that helped me a lot too and I'd recommend that to most people.
Rebecca Dekker:
Well, thank you so much Jamie and Ryan, for coming on the podcast.
Ryan English :
Thank you.
Jamie English:
Thank you. It was great to talk to you.
Rebecca Dekker:
This podcast episode was brought to you by the Evidence Based Birth® Childbirth Class. This is Rebecca speaking. When I walked into the hospital to have my first baby, I had no idea what I was getting myself into. Since then, I've met countless parents who felt that they too were unprepared for the birth process and navigating the healthcare system. The next time I had a baby, I learned that in order to have the most empowering birth possible I needed to learn the evidence on childbirth practices.
Rebecca Dekker:
We are now offering the Evidence Based Birth® Childbirth Class totally online. In your class, you will work with an instructor who will skillfully mentor you and your partner in evidence-based care, comfort measures and advocacy, so that you can both embrace your birth and parenting experiences with courage and competence. Get empowered with an interactive, online childbirth class you and your partner will love. Visit evidencebasedbirth.com/childbirth-class to find your class now.
Listening to this podcast is an Australian College of Midwives CPD Recognised Activity.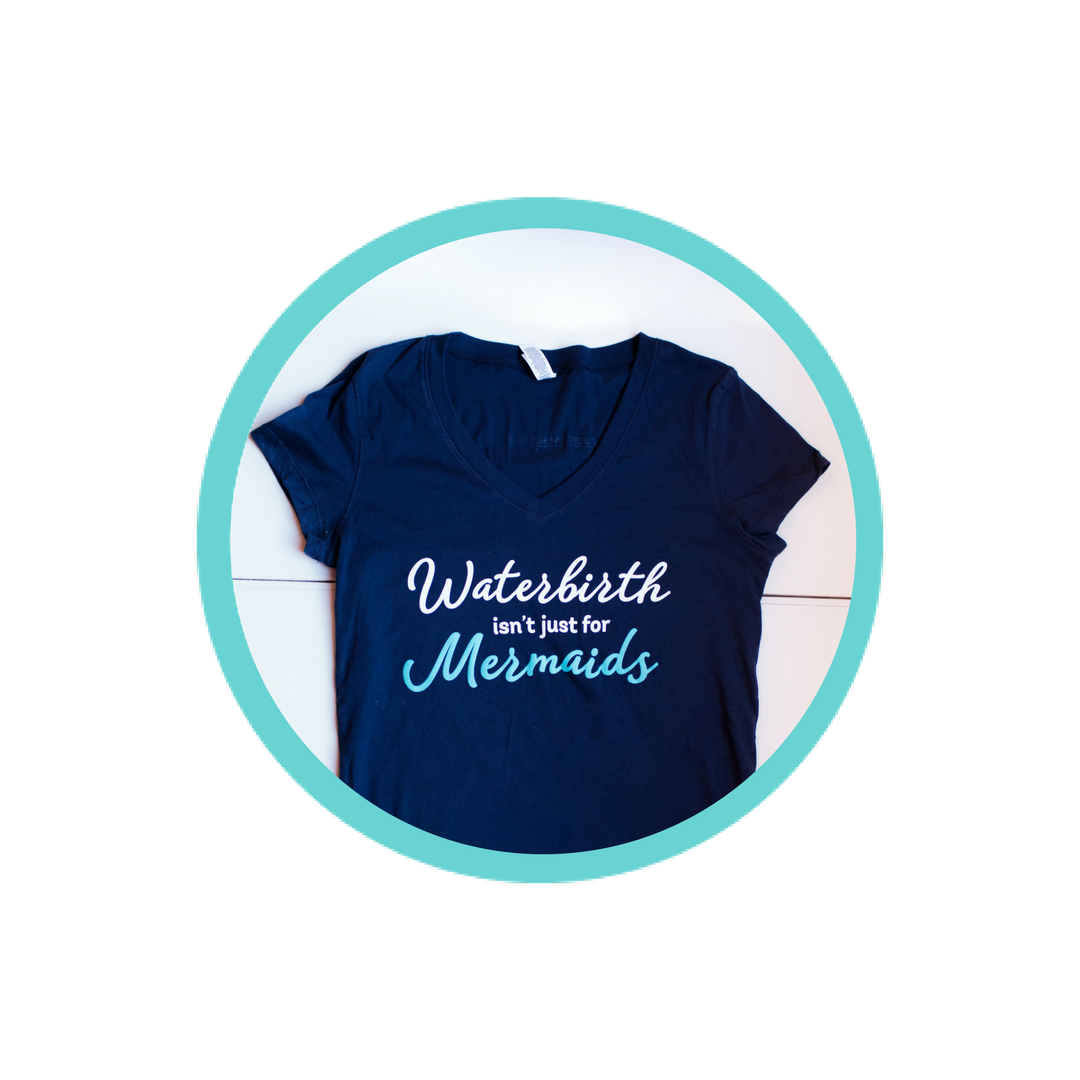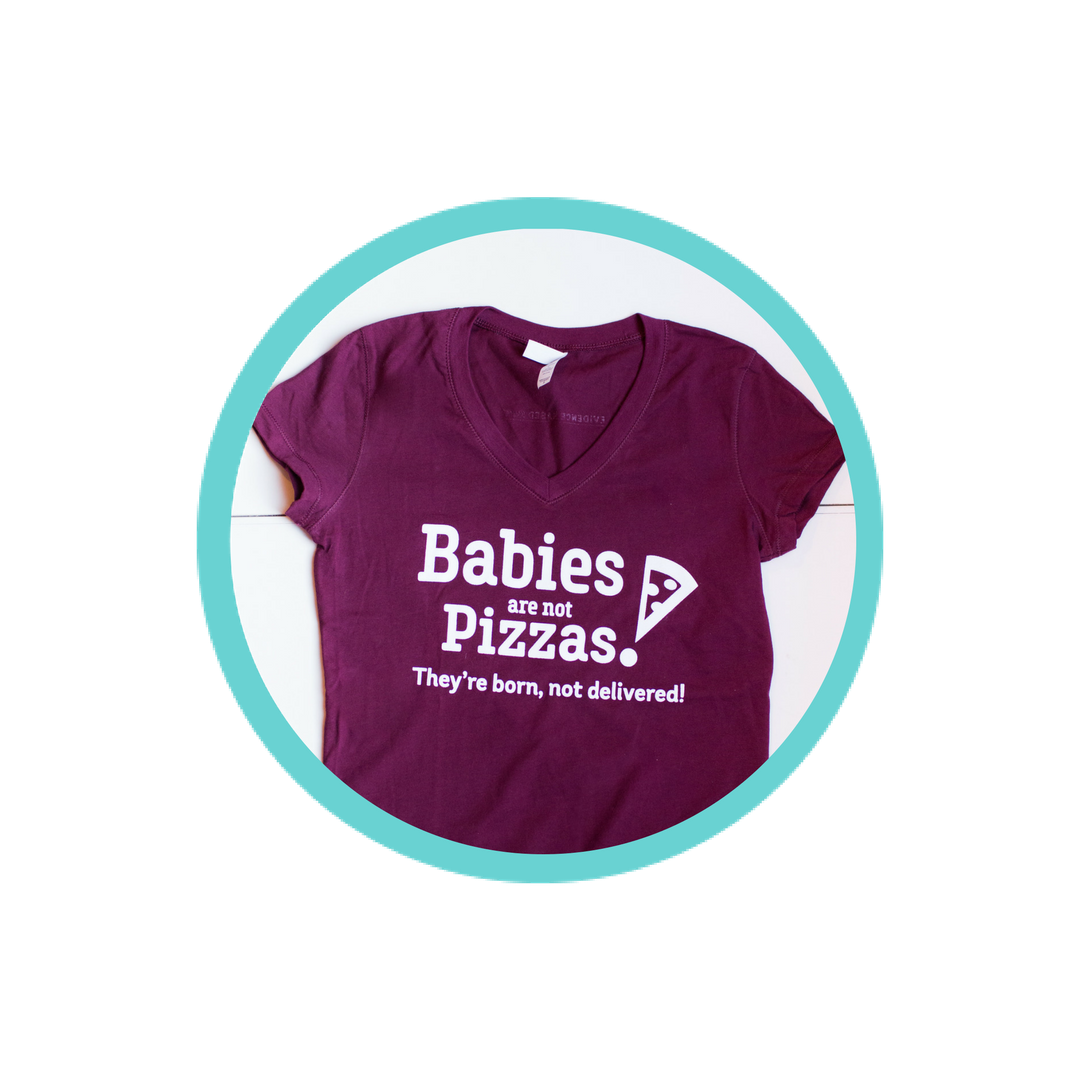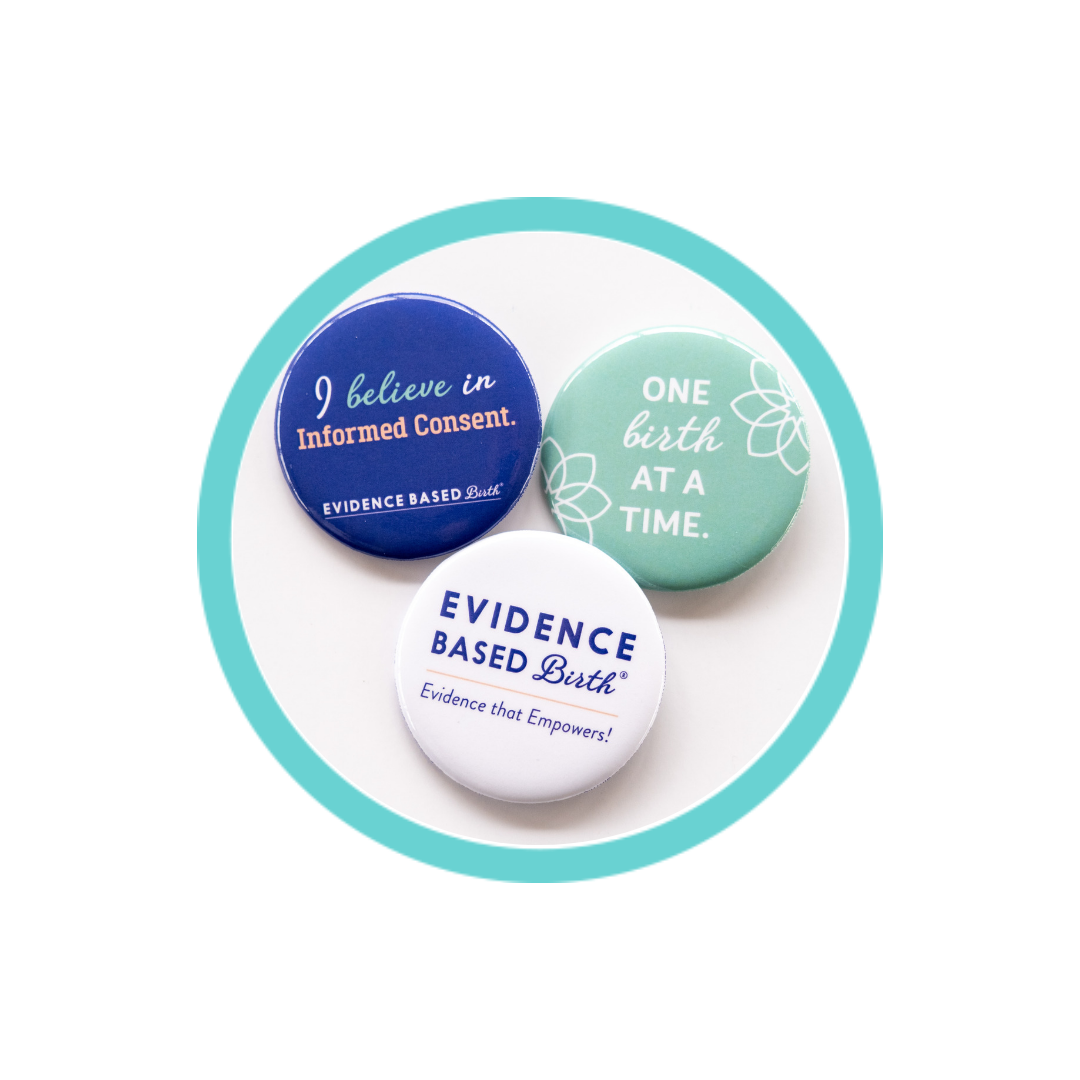 Stay empowered, read more :
Don't miss an episode! Subscribe to our podcast:  iTunes  |  Stitcher  |  Spotify On today's podcast we talk with Naseema McElroy, Labor and Delivery nurse and the Founder of Financially Intentional about racism, workplace trauma, and inequities in the US healthcare...