On today's episode, I will be talking with Dr. Juan Michelle Martin. Dr. Martin is a pelvic floor specialist for 13 years. Dr. Martin is the owner and founder of JMM Health Solutions. She's created a few programs for pregnant individuals as well as two coaching programs, one of them being a 12-week program for people with endometriosis, and the other being a four-week program for individuals suffering from dyspareunia.
We talk about the benefits of pelvic floor therapy for pregnancy and postpartum. We also talk about the importance of advocating for accessible pelvic care services. 
Transcript
Rebecca Dekker:
Hi, everyone. On today's podcast, we're going to talk with Dr. Juan Michelle Martin about pelvic floor therapy for pregnancy and postpartum.
Welcome to the Evidence Based Birth® podcast. My name is Rebecca Dekker and I'm a nurse with my PhD and the founder of Evidence Based Birth®. Join me each week as we work together to get evidence-based information into the hands of families and professionals around the world. As a reminder, this information is not medical advice. cebbirth.com/disclaimer, for more details.
Hi, everyone. Today I'm excited to welcome Dr. Juan Michelle Martin to the Evidence Based Birth® podcast. Dr. Martin is a pelvic floor specialist of 13 years. She specializes in treating a variety of conditions in men, women, and children, including pelvic pain, bladder and bowel issues and sexual dysfunction. Dr. Martin is the owner and founder of JMM Health Solutions and sees clients both virtually and in person. She has created a few programs for pregnant women as well as two coaching programs. One of them being a 12-week program for women with endometriosis, and the other being a four-week program for women suffering from pain with sex.
Additionally, she serves as an Evidence Based Birth® Instructor, doula, mentor, and business coach. When not working with clients, she enjoys spending time with her family and coaching volleyball, which she has done for about 20 years. Welcome Dr. Martin to the Evidence Based Birth® podcast.
Dr. Juan Michelle Martin:
Hey, thank you so much for having me. Thank you so, so much.
Rebecca Dekker:
It is not common that I get to meet someone who is both a doula and a pelvic floor therapist. Can you share with us a little bit about how your career in pelvic floor therapy and physical therapy led to birth work?
Dr. Juan Michelle Martin:
I coincidentally, in PT school having been an athlete playing at the national level and traveling internationally, I just knew that I was going to work with athletes, right? Because that's what you think.
Rebecca Dekker:
What kind of athlete were you?
Dr. Juan Michelle Martin:
I played volleyball and I also served as an athletic trainer while I was in grad school, while I was in PT school. So I worked with at least seven different athletic teams. And so that was kind of the direction I was headed in. And when I started my first PT job after graduation, I was in New York and I was seeing a lot of pregnant women. Well, they were active pregnant women but I kind of, it was almost as though all the pregnant clients got sent my way. And I was like, well, how come I get to work with them? Because initially it's like, well, let's see, what are we going to do? But then you discover that they're not fragile. Then I really enjoyed working with my pregnant clients, many of whom I worked with throughout the entirety of their pregnancy. And that just intrigued me. So I wanted to learn more about working with these clients, optimizing them during pregnancy, help them prepare better for birth, help them to heal better after birth.
Dr. Juan Michelle Martin:
And after that, I worked next to a trauma surgeon. So I saw a lot of pelvic fractures and that was kind of where I knew I wanted to do the deep dive into pelvic health, not just the pregnant and postpartum client, but really all that is pelvic health. And that happens in that area. And I would be remiss if I didn't mention too, that my own personal experience as a mom played a role in that because I also suffered with pelvic floor dysfunction. I think the only difference is being a pelvic floor therapist, I knew what to do, I knew what to expect, but I recognize that there was not a lot of information given on the part by the medical staff. And I wondered why that was, and it was like, you're fine. And that was it. You go back for a six-week checkup after pregnancy, do you want birth control? No. Okay. See you in a year. And that was pretty much it.
Rebecca Dekker:
So nobody was really asking you how your pelvic floor health was doing?
Dr. Juan Michelle Martin:
No. Not at all. They did nothing, nothing of the sort. And it's funny because even something, I joke all the time and I'm like, if your doctor's not asking you about your sex life, you might want to consider some things. But the reality is that when we're talking about people of reproductive age, that is a major thing. And so we want to know what's going on with people, but oftentimes physicians, including gynecologists are not asking people on a regular basis and a consistent basis about even their sex life. So unless the client brings it up, which oftentimes many people believe it or not are even too intimidated to speak to their gynecologist about sex issues or other pelvic floor issues.
Rebecca Dekker:
When they're seeing their gynecologists about their sexual organs.
Dr. Juan Michelle Martin:
Right. You would think that it would be a no-brainer, but a lot of people I've had them tell me that I'm just intimidated. What do I say? What do I ask? So they don't oftentimes know nor is any information presented to them. So that kind of really set everything that's happening now in motion for me, where I was like, these women need better education, they need more education, they need to recognize that there are resources so that I don't have to keep hearing from women who are approaching menopause or who have passed menopause, "I didn't know that there was help for this. I just thought it was what it was because nobody talks about it. I just thought I'd have to wear pads for the rest of my life. I just thought my sex life was in the tank because well, now you're a mom, so that's what you need to focus on."
And so those are a lot of the comments I've gotten from women over the years. And I just think, I'm like, no, no, no, we got to do better.
Rebecca Dekker:
So how did you go about picking and doing a doula training?
Dr. Juan Michelle Martin:
Part of my training with pelvic PT, I trained via the Academy of Pelvic Health, which is a section under the American Physical Therapy Association, meaning, prenatal training and their obstetric birth interventions training, which is a three-day intrapartum program where you pretty much learn about the birthing process, preparing people for birth. But we're also looking at it, not only just from the support side, but from the medical side, physiologically all the other things. So it's like all of what we do combined into birth work. And I had started supporting births about two years ago and I really, really enjoyed it.
Then even more recently I took a DONA training to kind of see what the difference was. And ultimately, less of a lot of the medical stuff like what I would have been taught in my programming, but certainly still the same supportive information.
Rebecca Dekker:
And you mentioned that the first training that you did, I think there might've been a little bit of glitch with the audio. What was the name of that program?
Dr. Juan Michelle Martin:
It was via the Academy of Pelvic Health.
Rebecca Dekker:
Okay. So it was the Academy of Public Health?
Dr. Juan Michelle Martin:
Mm-hmm (affirmative).
Rebecca Dekker:
They have like labor support training that they offer obstetrics?
Dr. Juan Michelle Martin:
Well, it's obstetrics intrapartum program. It was actually created by a DONA certified doula as well, who is also a physical therapist.
Rebecca Dekker:
And what did you notice when you started attending births as a support person? What were your impressions?
Dr. Juan Michelle Martin:
I wondered about a lot of the stuff that was happening and why it needs to happen. For example, we've got moms who are, especially healthy moms, a lot of the things that you're seeing in the delivery room, they're having fluids. When do we really need to give them? Why are we giving them fluids? What is the rationale behind a lot of the stuff that's happening? Why do we have an otherwise healthy individual now laying in the bed and being told not to move when there's not been a problem with her and or the baby and you could do a Doppler just to kind of check? And if you had some concerns, then you could say, hey, we just want to check some stuff. But it's like all these different things that the moms weren't getting the opportunity to move, and I usually will ask, hey, can my patient do this?
Dr. Juan Michelle Martin:
One of my last births, I'd worked with the mom during pregnancy. And she was coming to me because she had persistent back pain. She also had some round ligament issues. And so going into the birth, she was not comfortable being on her back. And the nurse was, and so I asked the nurse, I said, "Hey, can we have her turn onto her side?" But the nurse was like a deer in headlights.
Rebecca Dekker:
Like from turning from the back to the side was like…
Dr. Juan Michelle Martin:
Yeah, she was like a deer in headlights. She was like, well, she's got the monitor on. I'm like, but her turning to the side will not disrupt your monitoring. I mean, it's negligible. Because if you haven't seen anything on there this time, do we need to keep the monitoring on because there is nothing? She's otherwise healthy, the baby is otherwise healthy, but the nurse just didn't seem to kind of know. It was almost like, well, this is what I do. This is how we do it. I don't know any different. So why would you ask me to do differently? And thankfully, when the physician came in, she was very amenable to changing position. And I explained to her, I said, "Okay, so this mom has had some back pain, persistent back pain, and she's hurting right now. Can we at least try some different positions, some variations where she's still supported on the bed, she doesn't have an epidural, the monitoring has been fine and there's been nothing of concern. So would that be a possibility?" And the doctor was like, "Yeah, let's do it."
And so I was very grateful for that because I do recognize that with some other doulas, they may not have the same response depending on where they are from, the medical staff. So I was very blessed and fortunate in that regard, but I feel like these are things that need, these are conversations that need to be had. And I feel like I'm in a unique place as somebody who was in the medical community, who is also seeing the supportive side with regards to doula work, that I can have those conversations with all of those others in the medical community, and so we can have some sense of understanding, a better understanding so that we're truly doing what's best for the moms and not just doing things because that's just the way it's done.
Rebecca Dekker:
And I wonder if being a physical therapist with your doctorate in clinical experience, I kind of sense a similarity in that my experience as a nurse with my doctorate I have a bit more confidence when I speak up to healthcare workers, when I'm there as a labor support person, like it's not a big deal. I'm like, hey, can we do something, she's hurting in this position? It's not a big deal for me to ask where a lot of doulas and partners feel disempowered. Like they're afraid to voice concerns like that.
Dr. Juan Michelle Martin:
Yeah, absolutely. Because we've been in the space, these were our colleagues. So I think you're right in that regard, because it's a different conversation and we can have these conversations, I think because we've been accustomed to having these types of conversations over our career. So…
Rebecca Dekker:
But I also think that for some doulas listening who feel like, Oh, I could never speak up like that to the doctor. I think sometimes you can fake it till you make it. If you don't have that confidence, you just fake the confidence and before you know it, you have
Dr. Juan Michelle Martin:
Absolutely. And I think too, one of the things I tell doulas, when you are going to medical professionals, it's all about building the relationship. The relationship doesn't start being built when you're in the delivery room, nobody's trying to build a relationship there, they're just trying to get a baby out. But you've really got to start building those relationships before. So if you realize a lot of your births have been at a particular hospital, well, who are all the groups that are at that hospital? Who are the people that I'm typically seeing patients from? Let me start to connect with them more because the other thing is, as you build that relationship with them, they're going to be more, more amenable to you making suggestions because you've already built that trust factor in, which is different if they have no idea who the heck you are and they're like, well, who's this person thinks she is?
Rebecca Dekker:
So can you talk to us a little bit about what is pelvic floor therapy and how it's used in pregnancy or postpartum?
Dr. Juan Michelle Martin:
So pelvic floor therapy is really just looking at the pelvic floor. The pelvis is a beautiful place, beautiful part of the body. And deep within the pelvis is a group of muscles that we call the pelvic floor. And they serve a lot of different functions, they're supportive, they help support the pelvic organs. They offer stability, so they help to stabilize the pelvis so that your body can move your trunk, your hips can move on the pelvis. They are involved in sexual appreciation, whether it be in the case of men obtaining and maintaining an erection and women as well. And then they're also involved in continence. So those muscles help to keep you dry. They help to control urine and feces, and they act also in circulation in that area. So in men, it kind of acts like a sump pump, draining the fluid from the penile shaft with erections and so on.
And so similarly in women, you get, again, those muscles play a role to some degree in circulation and kind of maintaining some sort of homeostasis in the area. These muscles, if they're not functioning properly, we can have some issues. Whether they're overly active, whether they're underactive, we can have some different issues going on there.
The other thing about pelvic therapy is that we also look at the function of the organs within the pelvis, the bladder, the bowels, the sex organs and their specific functions. So it's not just the muscles themselves, but if you have any issues with urination, any issues with defecation or having a bowel movement, whether you have urgency, you're having leaking, or you feel that you cannot start a urine flow, or you feel that you cannot have a bowel movement or you're not emptying completely, then those are causes for concern and the pelvic floor in part can play a role in that dysfunction. Additionally, if you're having issues with sexual function, you're having pain with intercourse, that is an issue that can in part be due to the pelvic floor muscles.
So there's a lot that goes on there that's not one of those fields that a lot of people are well aware of and are well aware of that can help if they're having those types of issues because most often they think, "Oh, we have a baby, you might see a pelvic therapist." But outside of that, most people are like, "So why do I see them?" But the pelvis, we also look at the anatomy. You can see that the spine is linked very closely. So people with persistent back pain, you've got that lumbar spine right on top of the sacrum and the sacrum forms the back portion, part of that back portion of the pelvis or the pelvic girdle. We also have the hips that insert into the acetabulum in the pelvis. And so again, when you're having that groin pain, that could be a cause for concern, especially persistent groin pain. So these pains that are not going away can impart be due to an issue related to the musculature in and around the pelvis.
Rebecca Dekker:
So aches and pains in the lower part of the body and trouble with urination or bowel movements are all things that pelvic floor therapists work with. And are most pelvic floor therapists in the United States, are all of them, do they first get a degree in physical therapy and then go on to specialize in pelvic therapy?
Dr. Juan Michelle Martin:
Yeah, so we are all doctoral trained clinicians. We have Doctor in Physical Therapy. Most of us come out with an orthopedic background. So it's more of a comprehensive musculoskeletal background. And then we go on to specialize just in the area of the pelvis. So we're not only looking at the bones or the ligaments or the joints or the muscles, but we're also looking at the neurology of the area as well. And oftentimes people don't recognize that you've got nerves running in and around the pelvis, and that can be responsible for some of the issues that you may be having. And we're not just talking, everybody thinks,"Oh my God, I got pain in my butt. I got sciatica." But your pudendal nerve, pudendal neuralgia, things of that sort, you look at pain in and around the pelvis and sometimes there can be a neurological component as well.
Rebecca Dekker:
So going back to pregnancy and postpartum, let's maybe focus on postpartum. What would you say are the top three reasons that people seek you out for pelvic floor therapy after they have a baby?
Dr. Juan Michelle Martin:
Leaking, prolapse, and pain with sex.
Rebecca Dekker:
Okay. So can you go over each one of those and kind of talk about what it is and what you would do as a therapist?
Dr. Juan Michelle Martin:
Yeah. So typically, and when I say leaking, mostly urinary incontinence is what I'm seeing people for, but I do oftentimes see people for fecal incontinence. And now the fecal incontinence is going to happen more so with those people who have had those really severe perinatal tears and we call it, so now they're having trauma all the way down to the anus. And the sphincter is now compromised. And the sphincter is part of the pelvic floor muscle group and those are pretty much what kind of keeps the rectum closed off until it's time for you to go to the bathroom. So if that's not working properly, you're going to leak much the same way if you had a pipe in your house and you it was dripping. And I'm not a plumber, so don't hold this against me, but you'd know that something was wrong and something needed to be fixed, tightened, replaced, something like that because if your pipe is working regularly or properly, rather, you shouldn't have any leaking. You shouldn't have water leaking if you have turned that off. And so typically we will have fecal incontinence typically due to that.
You can also have urinary incontinence. This may in part be due to prolapse, which is another common condition seen in postpartum moms, whereby you have some weakness at the pelvic floor. And because of that weakness, we no longer get the level of support to the organs as was given prior, and so that can lend itself to some issues.
Also, with the prolapse, they may feel heaviness. They may feel some discomfort in and around either the lower abdomen or the perineum area. They may notice that they are having urgency, or they may notice that they go to the bathroom and they start to urinate and they feel like they've emptied, but then you go to get up or you walk over to the sink to wash your hands and it's like, "Ooh, I'm not done. I got to run back to the toilet and finish." So they may notice that inability to empty completely. They also notice some pain with intercourse, because again, with the prolapse, if those organs are descended down due to the weakness of the pelvic floor, enough it can kind of get in the way. So now, as you're having intercourse, now you're feeling some pressure or you may feel like something is stopping that penetration and that can be a little bit uncomfortable.
With those women who are coming in for issues with pain with sex, often we find that, in some research articles says as much as 62% of women at about six months will report pain with sex. Usually one in three women, even a year postpartum are going to have pain with intercourse. So it's not something that is like, "Oh, this may just happen once in a while." There are quite a few people and for different reasons. So, granted these could have been women that were having issues even prior to pregnancy and birth, but they certainly noted that after the birth they're having these issues.
Sometimes that can be due in part to the muscles being overly active. So if you think of, to simplify this for the listeners, if you're thinking of a pain cycle, if you are hurting, if you hurt your arm, you're not just going to kind of leave it hanging out to the side, you're going to kind of keep it close to your body because for one, you don't want anyone to run into it, you don't want it to hit on anything. So you kind of keep it close. So you're going to guard and those muscles are going to be, trying to guard that arm. And that's the same thing if have pain in the pelvic floor.
So let's say mom had really severe tear in the perineum, maybe there's some scar tissue, maybe she was having issues even before and those muscles are overactive. Now, if those muscles are overly active, one of the things that's going to happen is they're going to decrease circulation because now they're just clenching. Well, they're going to clench everything, including the blood vessels. So they're going to decrease that blood flow. And if they're decreasing the blood flow, we're going to have decreased oxygen. If we have decreased oxygen, we're going to have a buildup of lactic acid, that's what you have in your muscles that kind of contributes to that soreness when you work out real hard. And then the next day you're like, "Oh my God, I feel like I got hit by a truck." (laughs)
That soreness that you feel is because your muscles, as your muscles are making energy, one of the byproducts is going to be lactic acid. And the more efficient you become with that, the better that'll get. But if you're not having enough oxygen in those muscles in the pelvic floor, they can contribute in part to some lactic acid buildup and that causes pain. That starts with inflammatory response and it's just one of these cyclical things where, like all right, which comes first, and it keeps going on.
So, a lot of these people will have pain and it just kind of persist. And so usually that's what I'm seeing women who are, they may note vaginal dryness. So for those moms who are breastfeeding, because the estrogen levels may be a little bit lower that has been linked to vaginal dryness. So they might notice some discomfort with sex in that regard. And that's usually an easier thing to address. Oftentimes, we'll tell moms, okay, let's try using some lubricant and see if that helps. Let's try changing position. Let's try hydrating a little bit more, things of that sort to see… Let's use maybe a vaginal moisturizer just to kind of keep the tissues a little bit more supple and see how that goes. So these are some of the things that women will complain of usually once they've had a baby or any time within the postpartum period.
Rebecca Dekker:
So it sounds like there's a lot of people having a lot of symptoms after they have a baby such as pain with sex, pressure, discomfort, other pains, urine leaking, et cetera. Why do you think so few people seem to be aware of the importance of being able to see a pelvic floor therapist for these concerns?
Dr. Juan Michelle Martin:
I think in part due to education, so a lot of the times the doctors aren't referring. If they're being seen in the hospital, the doctors aren't referring them to pelvic floor therapy. There are some countries, for example, France, where it's a standard referral for these women. That's not the case here. And so oftentimes women aren't aware, it's not something that was brought to their attention even before pregnancy, so you just don't know what you don't know.
The other thing is sometimes depending on where they are, it could be an issue where there's no one within close proximity. So for example, I remember a colleague of mine in Montana and she was a pelvic floor PT, but she was the only pelvic floor PT for a two hour radius. The next closest person to her was two hours away. And that's kind of tough if you're having to go an hour, an hour and a half, two hours just to find a specialist because there's no one else around. And so for some people that's also the struggle. And then you add kids and whatnot in there.
The beautiful thing though, is that we do, there are many of us that offer the option of virtual sessions. So we will see you remotely. So if you are unable, like I here in Georgia I have clients who are three hours away from me and I see them. One client in particular. I think the closest person to her was about two and a half hours away. And so that's why I was able to see her virtually and we were able to address her symptoms. So for those people who don't have a therapist relatively close to them, that is also another option.
The other thing for some people it may be cost prohibitive. Pelvic therapy is not one of those things… When you think of the physical therapy clinics or physical therapy clinics of old, you think of, okay, I just come into this place and everybody's kind of in this gym area, we've got the tables in the room and we're having therapy. And that mortifies a lot of people because they're like, well, I can't go to someplace like that. The other thing is, they're like, "Well, what's going on? What if I see my neighbor? There's all that. So, they go, what are you here for?" But with that, you're usually seeing a lot more in that setup and because of insurance and that's a whole nother headache, but because of insurance and the way that the insurance reimburses, or fails to, a lot of those clinics are seeing multiple people much like the doctor's offices.
So you go into a doctor's office and doctors, they're double booked, they're triple booked. The waiting room is packed and everybody's got like an eight o'clock appointment, including you, and there's like 10 of you in the waiting room all with eight o'clock appointments. So it's much the same way.
Well, what you'll find is with a pelvic floor exam, you're not going to get through that in 30 minutes. And it really depends also on the history of the person. There are some times when I'm with my clients for an hour and a half for an evaluation. You're not going to find that in a traditional clinic, but myself, like many other clinicians are out of network. And so for some people that may be a factor that kind of keeps them away because they're like, I want to use my insurance. In which case I usually tell people, you kind of have to think of what the ultimate outcome is that you want and kind of go from there. And for some, I get that it is quite hard because even with that, they've got kids, we've got COVID. So people have been out of work, all these different things. So it is quite hard as circumstances can be challenging, but you will find in outpatient or private practice, pelvic practices, you'll find that you're getting a lot more time with that clinician to thoroughly go through your history, go through whatever issues you're having.
Sometimes for those more involved clients who may be having a heck of a lot more things going on, not necessarily even related to pregnancy, but then we get into the chronic pelvic pain patients, maybe the patients with interstitial cystitis or bladder pain syndrome, or those with endometriosis or the ones who have gotten pregnant but have all those issues, on top of what's going on in the pelvic floor postpartum, they're going to need a little bit more. You're not just going to be in there for 20, 30 minutes and be like, "All right, bye. See you." Then you'll find that because of that approach and because of how fellow it is, we don't have to see people for as long. So it kind of works out in the end.
Rebecca Dekker:
Yeah, that makes sense. So it sounds like there's awareness issues and access issues as well as availability. How do people find a pelvic floor therapist? So you mentioned that you can get some virtual services. Obviously you can't probably do like a physical exam online, but what's the best way to find a pelvic floor therapist in your area?
Dr. Juan Michelle Martin:
So you can, I mean, everybody Googles, but you can check the Pelvic Guru, is a directory or a website that was created by a pelvic floor physical therapist in Florida. It's a really great site and lots of good resources, including the directory with physical therapists, pelvic floor PTs. The Academy of Pelvic Floor Physical Therapy has a directory, and I believe pelvichealth.com, I think that's the website, which is the directory that's run by Herman & Wallace, which is another educational organization that trains pelvic floor physical therapist.
So you can look that way, but again, you can do a search in your area. There are many of us on social media. So sometimes you may not have a pelvic floor therapist or be aware of one in your area, reach out to someone because chances are they may know someone in your area.
Rebecca Dekker:
Thank you so much, Dr. Martin for explaining some of the issues that pelvic floor therapy can help with. Is there anything else you'd like to talk about?
Dr. Juan Michelle Martin:
I think the biggest thing when it comes to pregnancy and postpartum periods is women oftentimes think that they just have to be in pain. There are a lot of women who are still of the school of thought that you're pregnant so it's going to hurt and I'm going to be miserable and that's not the case. You don't have to be miserable for 10 months. You just don't. Like that…it's insane for anyone to think that I'm just going to be in pain or miserable for this length of time. And similarly, because of the consistent narrative within our community whereby, Oh you're peeing your pants, just use a pad, just keep it moving.
But we have to understand that especially for a lot of people there, it's so much more than just the symptoms. There is a lot of anxiety associated with some of these issues. There is a lot of mental health issues. People become depressed, more self-conscious, all sorts of stuff. And sometimes if left untreated, these symptoms can just continue and you definitely don't want it to get any worse. And so be mindful of that. And I have a colleague of mine who is a wellness coach and personal trainer. She always says, take care of your body because you only get one. It's not like a car you can replace it, but understand that there is help that you have available to you to address these issues.
Rebecca Dekker:
That's so true. And I feel like I see a lot of misinformation online, especially in different Facebook groups for communities where someone will complain about leakage and they're like, well, that's just what you get for being a mom. And there's this kind of cultural belief that shrug her shoulders. There's nothing we can do about that. And it's absolutely not true. So thank you for sharing that.
Rebecca Dekker:
How can people get in touch with you or follow you on social media, Dr. Martin?
Dr. Juan Michelle Martin:
So on Instagram, my handle is @thepelvicperspective, and my website is www.jmmhealthsolutions.com. So you can find me there, you can find me on Instagram. I'm probably on Instagram more than anything else. YouTube:/jmmhealthsolutions. So you can find some videos that I've done with several other clinicians and on different topics as well.
Rebecca Dekker:
Thank you so much, Dr. Martin for coming on the podcast and sharing your information with us.
Dr. Juan Michelle Martin:
Yeah, my pleasure. My pleasure.
Rebecca Dekker:
This podcast episode was brought to you by the book, Babies Are Not Pizzas: They're Born, Not Delivered. Babies Are Not Pizzas is a memoir that tells the story of how I navigated a broken healthcare system and uncovered how I could still receive evidence-based care. In this book, you'll learn about the history of childbirth and midwifery, the evidence on a variety of birth topics and how we can prevent preventable trauma in childbirth. Babies Are Not Pizzas is available on Amazon as a Kindle, paperback, hardcover, and audible book. Get your copy today and make sure to email me after you read it to let me know your thoughts.
Listening to this podcast is an Australian College of Midwives CPD Recognised Activity.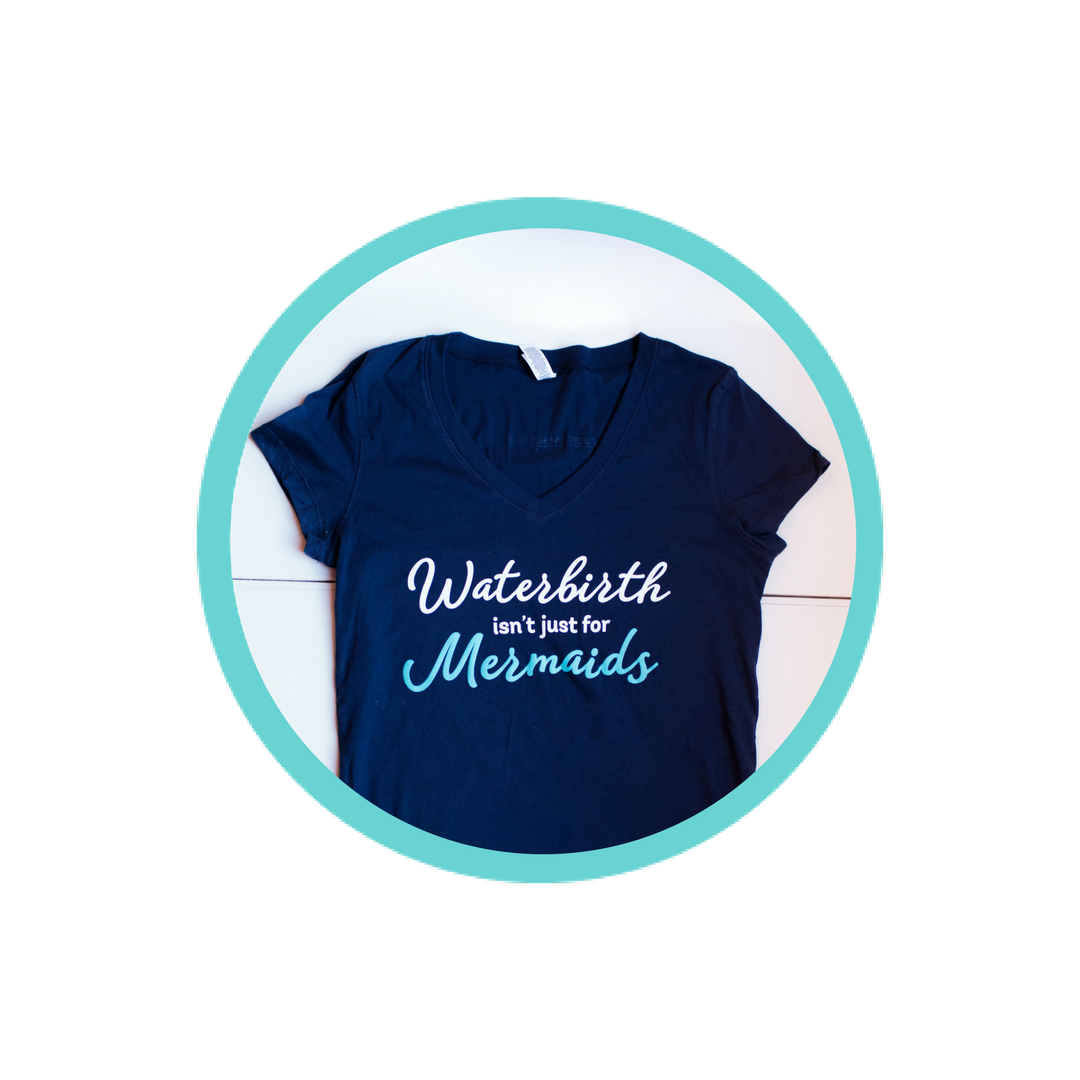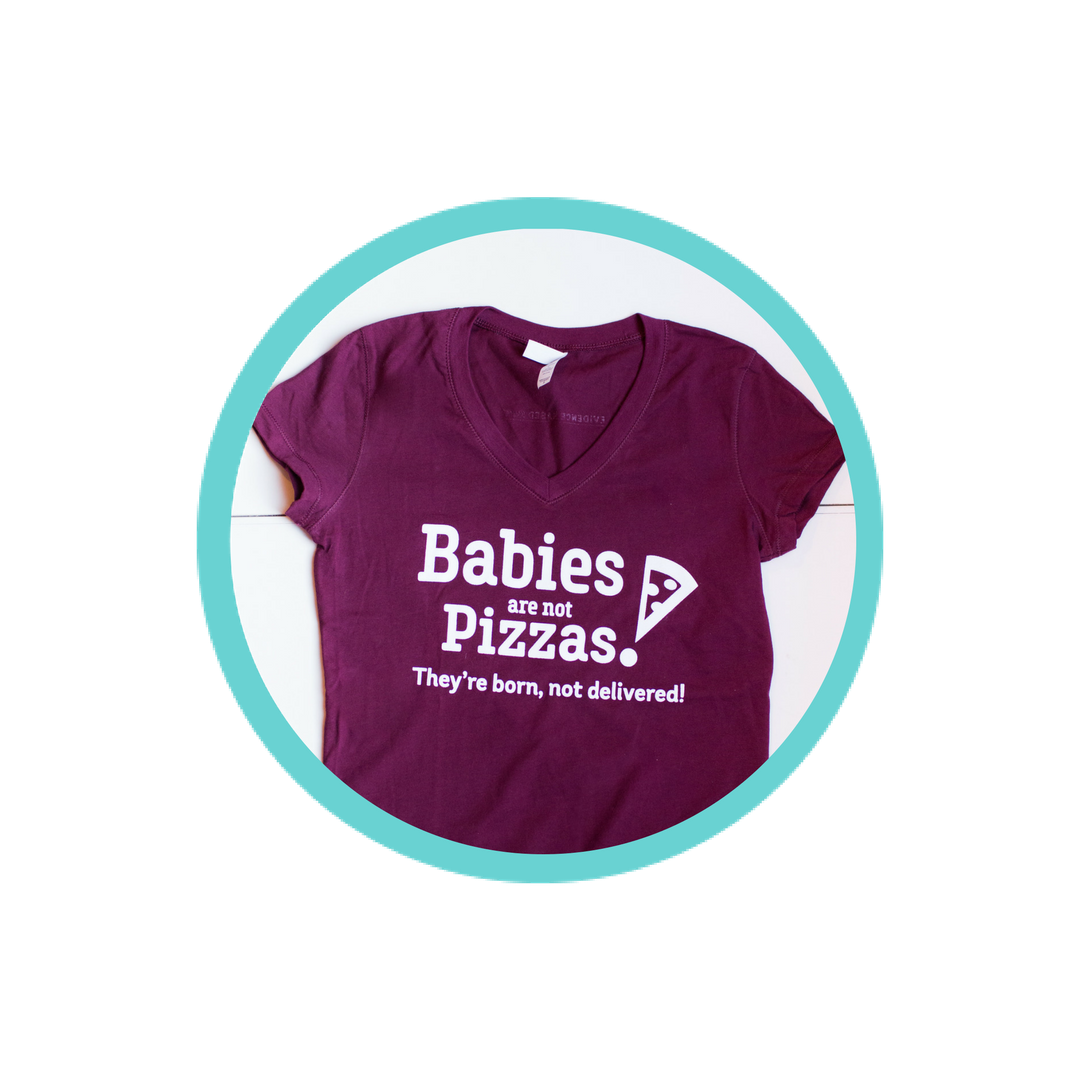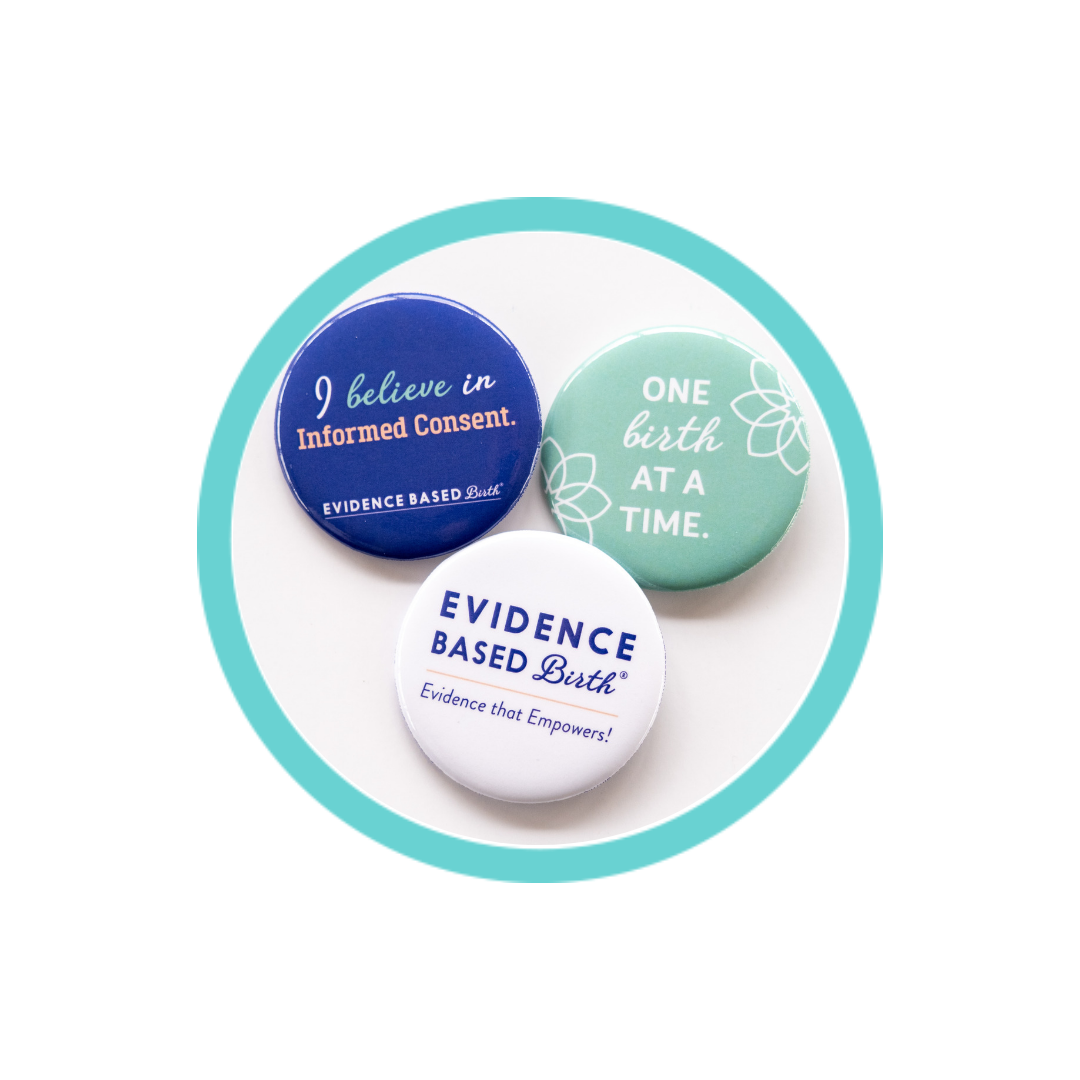 Stay empowered, read more :
Don't miss an episode! Subscribe to our podcast:  iTunes  |  Stitcher  |  Spotify In this episode, I'm joined by Liesel Teen, a seasoned L&D nurse and childbirth educator and the creator of Mommy Labor Nurse, where she reveals the common myths surrounding...