In this episode, I interview an Evidence Based Birth® Childbirth Class parent, Caitlyn Martens from Mesa, Arizona. Her son – now just about a year old – arrived a month early. She took the EBB Childbirth Class with Instructor Lora Fiala, and had a doula. At 28 weeks Caitlyn switched her prenatal care from an OB practice to a midwife team, who were able to attend her at her planned hospital birth.
Caitlyn had a full spectrum of birth experiences – including a very long labor, nitrous oxide, an eventual Cesarean, and a newborn resuscitation and transfer to a different hospital. We talk about how everything transpired, and her very healthy reflections and framing of these challenges. We also talk about the latest evidence on VBAC. 
**Trigger warning** In this episode we discuss birth trauma and newborn resuscitation with intubation. 
Visit here (https://evidencebasedbirth.com/childbirth-class/) to learn more about the Evidence Based Birth® Childbirth Class.
Transcript
Rebecca Dekker:
Hi everyone. On today's podcast, we're going to talk with Caitlyn Martens about her unexpectedly long, but rewarding preterm birth experience.
Welcome to the Evidence Based Birth® Podcast. My name is Rebecca Dekker and I'm a nurse with my PhD and the founder of Evidence Based Birth. Join me each week as we work together to get evidence based information into the hands of families and professionals around the world. As a reminder, this information is not medical advice. See ebbirth.com/disclaimer for more details.
Hi everyone. Today I'm so excited to welcome Caitlyn Martens to the Evidence Based Birth® Podcast. Caitlyn Martens was working for a nonprofit that focuses on inclusion with individuals with intellectual and developmental disabilities. She just quit her job a week ago to be a stay at home parent. Caitlyn lives in Mesa, Arizona with her husband, and they had their first child last year in April of 2019. He arrived a month early.
Caitlyn took the Evidence Based Birth childbirth class with EBB instructor Lora Fiala, and she also had a doula with her at her planned hospital birth. She also received prenatal care from midwives at a birth center, and those midwives were able to attend her in her hospital birth.
**Trigger warning** In this episode we discuss birth trauma and newborn resuscitation with intubation. 
Welcome Caitlyn to the Evidence Based Birth® Podcast.
Caitlyn Martens:
Hi, thank you so much for having me today.
Rebecca Dekker:
So tell us a little bit about how you found EBB instructor Lora Fiala and found out about the childbirth class.
Caitlyn Martens:
Well, I was connected up with my doula Chelsea through a friend of mine. And Chelsea was actually the one who gave me a list of recommended birthing classes my husband and I should take before we had our son. So Evidence Based Birth really spoke to us just because we're both very scientifically minded. We both have science backgrounds. And we liked the fact that it was all based on facts and research. And we really going into this didn't know a whole lot. So looking into it and seeing how much information that this class brought was very exciting for us to really get a grasp on everything.
Rebecca Dekker:
And how did you as first time parents even know to look for a doula?
Caitlyn Martens:
Again, our good friends had a doula. And another one of our friends used the same doula. And at first I wasn't sure about it. But the more research I put into it and the experiences that our friends had with using a doula, especially for the dads, the help that they provided was invaluable to them. So we looked into it more and we fell in love with our doula. And we decided to hire her. So it was a really great decision because she not only helped us get involved with Evidence Based Birth, but she also convinced us to change providers at 28 weeks from an OB facility. That was basically just treating us like a number. Very fearmongering and made us realize that this path with the midwives was a much better, more comfortable one to take for us.
Rebecca Dekker:
Yeah. So tell me more about that experience. What was going on at your prenatal visits with that provider that you switched away from?
Caitlyn Martens:
So initially when I first started going there before I was pregnant, I was told that I potentially maybe could have PCOS, even though I had very little to no signs of it. So they tested me up and down about a month before I actually found out I was pregnant. So I had a lot of anxiety with that just because PCOS could be very scary. Then before I even got my results back, I found out I was pregnant. So I don't have PCOS and I don't have any signs of it.
So that's kind of how it all started. And then once I was pregnant, they found out that I had placenta previa. And it was very mild version of placenta previa, but the whole time that I visited that OB, I only ever saw nurse practitioners. Me and my husband never actually met the doctor themselves even up to 28 weeks. They kept having to reschedule her visits just because she was either sick or other things came up. So it was only ever nurse practitioners. And one of them was very fear-mongering as far as, "Yeah, you have placenta previa, but it's most likely that you're going to have to have a C-section because of this," even though it ended up going away after 21 weeks.
Rebecca Dekker:
And for those listeners who don't know what placenta previa is, can you kind of explain how you understood it to be?
Caitlyn Martens:
Yeah. So from my understanding, placenta previa is where your placenta is actually covering your cervix. And there are different levels of how much your placenta could be covering, partially, completely. And of course if it's completely covering your cervix, you can't have a vaginal birth because that could potentially be deadly for both baby and mom. But mine was only partial. And because my belly continued to grow, my placenta also grew up with my belly. Therefore, no longer covering any part of my cervix. So that was no longer a problem. Just from ultrasounds that I saw, there shouldn't have been that much fear based behind it, because it was barely there.
Rebecca Dekker:
And you knew from reading, that often the placenta moves up as the uterus grows. So there was no need for her to kind of lecture you about how you would absolutely need a caesarian?
Caitlyn Martens:
Yes, yes. And the only time we actually got to see the doctor was when she came into one of our ultrasounds, moved the baby around just to double check that the placenta previa had actually went away. And then she left. She didn't even introduce herself. She didn't ask how we were doing. It was just very cold and weird. I don't know. But from that moment, we decided yes, it's time to change providers because we just felt like a number. And we didn't feel like … this is our first birth experience. It needs to be special. And we weren't being treated like this was a special thing.
Rebecca Dekker:
You were treated like a number, like you didn't even really matter?
Caitlyn Martens:
Yeah.
Rebecca Dekker:
So was this around 28 weeks you said?
Caitlyn Martens:
Yes. And when I decided to switch over to the midwife center, they reached out to the old practice to get all of my medical records transferred over to them. And that old practice called me and said I could never come back to that office again.
Rebecca Dekker:
When you asked to have your records transferred?
Caitlyn Martens:
Yeah.
Rebecca Dekker:
So they fired you as a patient?
Caitlyn Martens:
Mm-hmm (affirmative). Yeah. She said it's doctor policy that if we decided to switch providers, that I am no longer welcome to come to that practice anymore. And I was going there for regular OB care too, or gynecology care.
Rebecca Dekker:
So they didn't even want to do your gynecology care when you decided to go with a different provider? It's almost like they were like, "We got to have the last word. You can't fire us. We're going to fire you back."
Caitlyn Martens:
Yeah. Yeah. I was very taken aback by that. But it just solidified our decision even more.
Rebecca Dekker:
Were you taking the EBB childbirth class at this point or had you not started that yet?
Caitlyn Martens:
We had not started yet, no.
Rebecca Dekker:
So what was it like when you switched to the midwives at the birth center?
Caitlyn Martens:
It was like a breath of fresh air. Our appointments were no less than a half hour long. The first one was mandatory an hour long to get to know us and our pregnancy experience, and everything we wanted out of our birth. From then on, every other appointment was at least a half hour long. And they really took the time to listen to our concerns, to our questions. They're a very comforting facility. Their rooms aren't very medical. There's couches. And every midwife that we saw was so welcoming and sweet. And we made sure to try and get into every midwife possible just to make sure that knew everybody there for when we were going into our hospital birth, we would know somebody there.
Rebecca Dekker:
Okay. So you were planning a hospital birth with the midwives because they did both birth center and hospital care?
Caitlyn Martens:
Yes. They also do home births too, but that was not on our radar.
Rebecca Dekker:
So I'm curious. A lot of doulas find themselves in situations similar to yours, where they have a client who's obviously in a clinic where they're not receiving the greatest care. But sometimes they struggle to figure out how do I talk about this subject with my client? Let them be aware that there's other options out there that might be a better fit. How do you remember your doula talking with you about the potential of switching providers?
Caitlyn Martens:
She kind of explained her personal story. So she has two children of her own. Her first was a hospital birth and didn't go through midwives. It wasn't a struggle, but it just wasn't what she wanted it to be. I'm not sure how she found out about her specific birth center Willow that she recommended me to. But that's where she had her second birth at the actual birth center. It was a water birth, and it was a very healing birth for her. And just that example for us of how she looked into different providers and how that changed her experience, it inspired us to do the same. And because she did have such a good experience with that birth center and we knew that they provided a hospital setting, we tried and we went there, had an interview with them. And like I said, we fell in love. So she didn't say, "Yes, you should switch." But she said, "It might be a good idea to look around just to make sure that there's not something better out there."
Rebecca Dekker:
And you felt comfortable doing that by this point?
Caitlyn Martens:
Yes. Yeah. Because I didn't feel comfortable where we were at anymore.
Rebecca Dekker:
So then moving on, you started educating yourself with the Evidence Based Birth childbirth class. What was your experience like taking the class?
Caitlyn Martens:
It was very eyeopening for both my husband and I. We felt we had a pretty good understanding of childbirth, and doctors, and midwives, and all of that. But really getting into the nitty gritty of what the class offered and the different statistics behind just the different interventions and things that often happen without proper care was pretty scary. Just learning to advocate for ourselves was really important. And we knew that we had a great support system with our doula and with our midwives that we were really set up for success.
But it was also great to learn about all of the comfort measures that you guys had to offer there. Our doula was very familiar with all of those as well. She's actually good friends with Lora, so they do birth circle classes together. So she's all very familiar with everything that the Evidence Based Birth class teaches. So we were all very much on the same page, which was great.
Rebecca Dekker:
Did your doula get to go to that final comfort measures rehearsal with you?
Caitlyn Martens:
No, because we had our baby before that.
Rebecca Dekker:
That's right. Okay. So you didn't get to complete the class. You're the second person I've interviewed who had a preterm birth. So take us to the end of your pregnancy that was not as long as you thought it was going to be. What was going on when you were getting close to before you went into labor?
Caitlyn Martens:
The day before, I had basically cleared out my anxiety monster in my closet, which was a pile of clothes that I've had for forever. That felt really good. I was nesting really hard. That next day, I went to get my nails done with my friends, and we went out to lunch. And we were at a Wendy's and all of a sudden my water broke. So my water broke in the middle of a Wendy's bathroom, which was super great. Very unexpected. I called my husband. It was around 11:00 AM. And he was out in a different city helping a friend, and he rushed home. And we knew we had a lot of time before baby was going to be here, but we didn't realize how much time we were going to have. So I let my doula know. Within an hour of my water breaking, we went over to the birth center just to get checked for things. I had not gotten the results back from my GBS test yet. So they did start me on antibiotics just to make sure because my water had broken, they didn't want any infections to go on just in case.
Caitlyn Martens:
So at that point, I had them check me because I was interested in seeing how far along I really was. And it was only two centimeters dilated at that point. And then from there, we didn't really have another check for a long time. So headed there, and then we went home. And around three that evening, the contractions started to get a little bit stronger. At six, my bags were packed because I was ready to go to the hospital. I was not comfortable. I did not want to be home anymore. I wanted this baby out of me. My doula convinced me to stay home longer because they were just going to send me home. So she ended up coming over a little while longer. And I was still able to talk through my contractions. So it wasn't bad yet.
Caitlyn Martens:
Around 11:30 that evening, the same day that my water broke, we went back to the birth center. They gave me another round of antibiotics, and I started the castor oil shake. So they were hoping that was going to really move along the process, get my contractions going a little bit more.
Rebecca Dekker:
What was in the castor oil shake? Do you remember?
Caitlyn Martens:
I am not sure. My midwife kind of made up this concoction. It was chocolate flavored. So she said it's basically like chocolate milk, but with a weird taste to it. So it was like a chocolate smoothie. It wasn't the best, but it wasn't the worst either. Around 4:15 that morning, so just a few hours later, the castor oil was definitely doing its job.
Rebecca Dekker:
Were you at the birth center during this, or did you go back home?
Caitlyn Martens:
We went back home.
Rebecca Dekker:
After you drank the shake, you went back home?
Caitlyn Martens:
Yup. Just to labor there longer. Tried to get some rest. And that was really hard for me just because the contractions were strong enough that I couldn't sleep through them, but they weren't strong enough to really get things going.
Rebecca Dekker:
How much of the childbirth class had you finished before you went into labor?
Caitlyn Martens:
We were a little over halfway at that point.
Rebecca Dekker:
So you had all the comfort measures. But did you get through the interventions too or not?
Caitlyn Martens:
Yes. I think we did some of that.
Rebecca Dekker:
Okay. So maybe you hadn't started the breastfeeding and postpartum care?
Caitlyn Martens:
Correct.
Rebecca Dekker:
Okay. So you had gotten about four fifths or four sixths of the class, but you didn't have the rehearsal. Okay. So this is about almost 24 hours into the process, around 20 hours into the process. You're at home. It's early morning 4:00 AM. And you're having a hard time resting, you said.
Caitlyn Martens:
Yes. Continued to labor. I was basically in a ball on the couch for a while trying to get sleep and didn't work. Around noon, my contractions seemed to start leveling out. They didn't feel like they were doing much anymore, and it'd been 24 hours at this point. So we talked to the birth center, and they said that, "It's been 24 hours. If you want to go to the hospital to see if they can help get things going, might be a good idea." So at that point I was like, "Yes, let's go. I want this process to keep going." So around 3:00 PM, we were settled in the hospital. The nurses started me on Cytotec at that point. So just the little pill. And that seems to get going a little bit. I had another round of Cytotec around 6:15, and I was able to eat throughout this process. And they had a birthing tub there, or I guess I should say a laboring tub. You're not allowed to birth actually in the tub. So I got in that with my husband and did some comfort measures in there. And that was really relaxing. So I was glad to have that.
And then around 11:45 that night, so this is about a day and a half since my water broke, I started on the nitrous just because the contractions were picking up enough to where I was needing that. And the nitrous was my best friend throughout the rest of the process.
Rebecca Dekker:
So you're one of those lucky people who got to try nitrous oxide for labor. It's not available at a ton of hospitals yet in the country. So that's really encouraging to hear that it was an option there for you. So for people who've never used nitrous during labor, describe what that experience was like.
Caitlyn Martens:
It was very different. I had never had nitrous before. I know that's the same thing that they use in the dentist office.
Rebecca Dekker:
Laughing gas.
Caitlyn Martens:
Yeah. But just basically 50% of what they use in a dentist office. So it's a very mild form of it. So it kind of just feels like if you've ever been tipsy before, it kind of feels like that. Your body kind of numbs a little bit, but you still have full control over it. And your mind gets a little bit fuzzy, but it's really interesting that as soon as you take the mask off of the nitrous, it goes away. So it's a very quick acting thing, but it also goes away very quickly. So it was nice to be able to have control over that and really feel like I didn't have something contributing and affecting my body continuously.
Rebecca Dekker:
Yeah. And you have total control because how it works with nitrous is the patient who's using it is the one who holds it. You hold it to your own face, you take it off, you put it back on. Nobody else is doing it to you. You're using it yourself.
Caitlyn Martens:
Yes. Correct. Nobody else can.
Rebecca Dekker:
That's right. Nobody's supposed to, except for the person. Yeah.
Caitlyn Martens:
So that got a little bit tricky at the end of everything, just because I was going through some crazy contractions and that was one thing I didn't want to do is hold a mask to my face, but I did it anyway.
Rebecca Dekker:
So you were 36 hours in, you were using nitrous?
Caitlyn Martens:
Mm-hmm (affirmative). 2:15 the next day, AM in the morning, the midwives checked me one more time and they didn't tell me how dilated I was. But they did say that I was in active labor. So I had been at least six centimeters dilated by then. And at that point, we were doing a lot of positions on the couch that was in my room. That felt most comfortable for me. I was basically hanging off the back of the couch, my knees were on the bottom of the couch. Basically just rocking back and forth and really trying to get baby to move down further.
Rebecca Dekker:
Now was your doula with you this whole time then, in the hospital?
Caitlyn Martens:
Mm-hmm (affirmative). Yeah, she left for a short period of time because this was actually Easter weekend. So she had to go home. And this was obviously not in her plan of things either-
Rebecca Dekker:
Because you were early. You said you were 36 weeks and a couple of days?
Caitlyn Martens:
Yeah. Yeah. So this was the weekend of Easter. So she had to figure out some things with her family and all that stuff. So she did leave for a couple of hours, but that was right around the time I went into the hospital and she met us there a little bit later, so she didn't miss much. So yes, she was there through all of the craziness.
Caitlyn Martens:
Around 5:00 AM that day, my doula said that I said that the poop pressure was there. So I really felt the pressure down low, which was a good sign that he was moving down.
Rebecca Dekker:
Good thing you have this, I can tell you're looking at your notes because it's such a long experience. I can see how it would be hard to remember everything. But you've got it all written down, which I'm sure is helpful.
Caitlyn Martens:
It is so helpful. My doula and I actually went over all of it yesterday just to prepare for today. Because my memory of this is pretty fuzzy just because-
Rebecca Dekker:
Because it was such a long experience.
Caitlyn Martens:
It felt like a really long day. And it was three days. So 4:30 PM that day, started pushing on my own. But I said that the baby felt stuck. Because he wasn't really making any progress going down any further.
Rebecca Dekker:
And you could feel that he felt like he wasn't coming down?
Caitlyn Martens:
Yeah. Yeah. So around 6:30 that evening, I was still pushing. At this point, we were trying a bunch of different positions and I was not comfortable at all. I couldn't even use the restroom just because there was so much pressure down there. It was really difficult. So they knew that he wasn't really moving down a lot. At this point, you could see the top of his head, but he wasn't moving any further than where he was at.
So my midwives and my doula tried to put me in the Walcher's position, but I was not having it because it was very, very painful. So instead of doing the Walcher's position, they had me doing a side laying with a leg hanging off of the edge of the bed, the top leg hanging off the edge of the bed. Which is kind of a backup position to the Walcher's position to really try and get my hips opened up more, my pelvic area opened up more to see if he would move down further.
Caitlyn Martens:
Wasn't really working much. Basically from that time until about 9:00 PM that evening, we tried every position possible. Standing, the birthing ball, the birthing cushion, trying to hang off the edge of the bed.
Rebecca Dekker:
Now did they check you and you fully dilated at this time?
Caitlyn Martens:
Yes. Yeah. I did have a small cervical lip, but they pushed that back and I was fully dilated. And like I said, they saw his head, but we found out later that wasn't actually the top of his head. It was his forehead.
Rebecca Dekker:
Oh my.
Caitlyn Martens:
Yeah. So they could not figure out which way he was positioned. They said they could feel an ear here and there, but they could not tell how he was. Just the way he was was very confusing. So after pushing for I don't know, several hours, 11:00 PM rolled around and I was like, "I need an epidural now. I can't do this anymore." I hadn't gotten hardly any sleep at all. My body was exhausted. I'd been pushing for forever. I had a little bit of food, but eventually my nausea kicked in. I didn't want food anymore. So I was like, "Okay, it's time for an epidural." Even though it's not what I wanted, I know that this is something that needs to happen in order for this to progress. So I chose to do an epidural, which was amazing. Definitely relieving. And I was able to get about an hour nap after that just to refresh my body a little bit more, give me some power to try pushing again. So we pushed again for about another hour after that. And I was giving it my all, and he still was not moving down.
So about 3:00 AM on the day that my son was born, we decided that it was best to do a C-section. We ended up doing a C-section and he was born at 3:36 AM. Almost three days exactly from when my water broke. Yeah. And during the C-section, they had to use the vacuum three times to pull him out. He was really in there and really stuck.
Rebecca Dekker:
He was wedged in your pelvis?
Caitlyn Martens:
Yes. So poor little guy, I think with how long we'd been laboring for and how much he was stuck, I think that put his body in shock because he wasn't breathing. And they ended up having to intubate him. And because he was without oxygen for as long as he was, they had to air vac to a different hospital that was set up with a better NICU than what the hospital that we were at had. So-
Rebecca Dekker:
When did they think he was without oxygen? During the surgery part when they couldn't get him out or-
Caitlyn Martens:
After they pulled him out. So they were working on him for … so when they pulled him out, he wasn't breathing. They tried to use the bag respirator to help get him to breathe, and that wasn't working. So that's when they decided to intubate him. So they're not really sure how long he was without oxygen. So that's what was worrying them. So they wanted to take him to get, I'm not exactly sure the correct term for it. But they wanted to take him into basically an ice bath or some sort of cooling chamber to cool down his body. So that way, I know that when you're without oxygen for a while, your blood gets acidic. So they wanted to cool that down to make sure there was no damage to any organs.
But by the time he got to the other hospital, he had stabilized. He was breathing on his own, but he had to stay in the NICU for a couple more days due to oxygen levels and blood sugar levels. So it was a very scary moment. And I was without my husband and my baby. I didn't get to see my baby but for two minutes before he was transferred over to another hospital. So I didn't get to see my baby for about 24 hours. And luckily, the hospital I was at was very gracious and discharged me a day early so I could go be with my family in the other hospital.
Rebecca Dekker:
Was your doula able to stay with you then when your husband went with the baby?
Caitlyn Martens:
She was not there at that point. When I got my epidural, she went home because she hadn't had any sleep. All this kind of happened so fast. So I was in the recovery room for a period of time by myself. But luckily, my mom lived down the road, so she was able to show up pretty quickly after everything happened. So I wasn't alone for very long.
Rebecca Dekker:
Okay, good.
Caitlyn Martens:
Yeah. Yeah. So it was a pretty crazy few days. And then after we got sent home, we had to go back to the hospital overnight the next day because of jaundice. So it was a ride. But after that point, he was home ever since. And he's just healthy, happy little boy now. So although it was scary and it was not the birth we were expecting, there were still a lot of very beautiful moments that came out of that. It really showed me the power that my body has. I was able to labor for almost three whole days on my own without an epidural, which is crazy. I had nitrous, which is amazing, but I still feel like, I almost had a vaginal birth and I had a caesarian section, so I've really experienced it all.
Rebecca Dekker:
Yeah. Unmedicated labor, all of it. And I love how you're reframing it or how you are framing it. Because I feel like a lot of people could look at this situation and be really negative and say, "My body failed. I couldn't do it." But I love how you were like, "Look at what my body did. Look at what I did." And I love that. That is just so empowering.
Caitlyn Martens:
And don't get me wrong. I have had those moments of what if, like what if I would've tried a little harder? What if I had done something differently? I think that goes through every mom's mind when the birth doesn't go exactly as planned. And that's something that I've definitely been working on postpartum. Has been a roller coaster for me, and I have been getting a lot of help with that. So I think-
Rebecca Dekker:
So it wasn't immediate that you were able to feel that way about your birth? Yeah. So how were you able to process what for many people seem really traumatic and scary or was scary to be able to look at it as a rewarding experience? Because you told me when, before we started recording that you felt that it was rewarding.
Caitlyn Martens:
Yeah. So I think I saw it as rewarding from day one because our son was born, and got a beautiful baby out of it. And I really got to see the strength that my husband and I have through scary times, and how he really stepped up to the plate. He was there for our son [Maddix 00:27:04] when I couldn't be. So that was a really rewarding thing to see.
As far as really getting through the trauma of the whole experience, listening to other people's birth stories and how they had similar ones. That was really healing for me. Being able to share my birth story with others was also very healing. And I did start therapy just to help get through that as well. And that has really helped me too. So I think I have a past history of anxiety and depression. So I knew what that felt like. So I knew when it was time for me to get the help that I needed for myself. So I think that was a benefit on my side to be able to recognize that because I know there are a lot of moms out there who don't know what it feels like to be depressed. And it can sneak up on you and you don't realize that you are until you're really far down it. So I would say being able to recognize those feelings or lack of feelings and getting the help that you need when you know that you can't provide that for yourself anymore is very important.
Rebecca Dekker:
Yeah. And for parents who are listening who've experienced this or may experience something like this in the future, I love your advice about getting help early, being kind of in tune with your body, and your symptoms, and your mental health, and not waiting till it's farther along.
Caitlyn Martens:
Yeah. But that can be hard to recognize. So I think just talking to people, as hard as that can be to relive things, I think just talking to people and hearing other people's stories, it can be really healing to know that you're not alone.
Rebecca Dekker:
What was your postpartum experience like then when you got home from the hospital?
Caitlyn Martens:
I've never been more exhausted in my life. Learning how to handle a newborn, balance that schedule, learning that there really is no schedule with a newborn. You just have to go with the flow. We tried a bunch of different sleeping tactics to try and get more sleep between me and my husband. So we tried a split schedule where he slept at night, and I was up with him through the night. And then I slept during the day and he was up with him during the day. And that was really hard. Just trying a bunch of different things and figuring out what this baby needs, every baby has its own language. So I think that was a little bit tricky. But as far as postpartum goes, my husband had two weeks off of work, which was really great. I wish he had longer, but it was still nice to have him there for that period of time. Yeah.
Rebecca Dekker:
Speaking of your husband, I want to give you a chance to brag on him if you want to about, you mentioned him a couple of times. And he was going to be on the interview, but he wasn't feeling well today. So can you talk a little bit about his role in the labor and birth process? And just tell us about it.
Caitlyn Martens:
Yeah. So he was absolutely amazing. He was there for me in every way that I didn't know I needed. He went to the store while we were in the hospital to get me popsicles, because that was the one thing I wanted. He napped a lot, which I was angry about. But he needed the sleep and I wish I could get the sleep.
Rebecca Dekker:
It was a long experience.
Caitlyn Martens:
It was very long. And I don't know. He was there to hold my hand every step of the way when I couldn't … between contractions, he was the one who held my nitrous mask for me until I was ready to grab it from him and take it during the next contraction. So he had it on the ready at all times. He was really there to help with the comfort measures. Like I said, he massaged my back and the laboring tub and he was there to press my hips when a contraction was coming on.
Caitlyn Martens:
Our doula said that she really has never experienced another couple work in the partnership that we had the way that we did. So that felt really awesome to hear. I mean, we've always been a really great partnership. We've been together for 11 years, married for three. And I think that really came out during this. And like I said, once my son was born, he didn't leave his side. He was with him through all of it. And once they were transferred over to the other hospital, he woke up every three hours just to go help the nurses change and feed him. He was really amazing. And I'm going to get emotional, but he really was the one that got me through at all.
Rebecca Dekker:
Yeah. Was he able to use any of those advocacy and communication skills that we teach in the class? Either in the NICU or during the whole process?
Caitlyn Martens:
Yeah. I feel like the NICU, that was really big. They have these rooms called nesting chambers in the hospital in the NICU there where families can stay for short periods of time while their babies are in the NICU. And he was able to fight for one of those. So he was able to get one of those so he didn't have to go home. He could stay there with our son Maddix. And then he also advocated for me to be able to stay there as well. They saw me as a risk factor, not a mom when I went there. Just because I had just had a C-section, I was at a very high risk for blood clots. So-
Rebecca Dekker:
They didn't want to be responsible for you kind of if something happened? So they didn't want you around.
Caitlyn Martens:
Correct. Yeah. They didn't want me to stay the night.
Rebecca Dekker:
They didn't want you to stay the night. Okay.
Caitlyn Martens:
Yeah. Justin compromised with them and said, "You know, what if I'm there with her at all times and I never leave her side? So that way there's always somebody there with her." So they agreed to that. And then with the nurses that were there, they were a little bit weird as far as like breast milk. So I was very adamant about wanting to feed our son breast milk. And I had our friend at the time who had just had a baby a month before who was willing to give us some breast milk for Maddix instead of having to supplement with formula while in the NICU. But they didn't allow us to bring that in to the hospital just because it was a foreign liquid. So they couldn't test it to make sure it was actually breast milk. So after that point, they were kind of on edge with us as far as, "You need to make sure you're going to feed your baby. If we let you go, it's okay to feed them formula."
Rebecca Dekker:
They didn't want to discharge your baby because they were afraid you would give it milk from your friend?
Caitlyn Martens:
No, it was more of being afraid that I wouldn't feed him unless I had breast milk.
Rebecca Dekker:
That you would let him starve or something?
Caitlyn Martens:
Yeah, exactly. So they were very on me about that before they discharged us. And Justin didn't necessarily say anything to them, but he was very comforting with me to let me know that they're crazy. Everything's going to be fine. Obviously I'm going to feed my baby. So yeah, that was interesting. But yeah, he was really great in advocating.
Caitlyn Martens:
Luckily with our hospital experience throughout the laboring process, we didn't really have to advocate for ourselves that much just because our support team, our midwives, our doula, even our nurses at the hospital were very onboard with our birth plan and what we wanted. So that was really nice.
Rebecca Dekker:
It wasn't really until you got to the NICU that you needed to use those skills, which I've found in talking to other parents who've taken the Evidence Based Birth childbirth class who had preterm births as well, they felt like the advocacy and communication content really played a role in their ability to navigate the NICU.
Caitlyn Martens:
Yeah. Yeah. For sure. A lot of the nurses there were really great, but some of them thought that they knew more than other people. And they weren't afraid to show that. So overall, the NICU experience was fine. Just I'm glad we didn't have to be there more than a couple of days.
Rebecca Dekker:
Yeah. So do you have any advice for people listening who are planning on entering birth or parented soon?
Caitlyn Martens:
Be prepared for anything honestly. And I'm sure that everybody hears that all the time, but we definitely weren't expecting to have him here a month before his due date. We weren't expecting my water to break first, especially in the middle of a restaurant. Anything can really happen. Everything was progressing super well. And then he ended up getting stuck, and that was something you can't plan for. So having those backup plans, you can have your ideal plan of natural vaginal birth and all those great things. But also make a plan for if something happens and you have to have a C-section. You can still have an amazing C-section in the way that you want it to be, if you have a plan for that. So I think-
Rebecca Dekker:
So you liked that concept that we teach in the childbirth class of creating backup plans for different scenarios?
Caitlyn Martens:
Yeah. I think it's completely necessary because you don't know what to expect. You can't plan for everything, but you can at least try.
Rebecca Dekker:
Try to anticipate some of the things that might happen and have backup plans for those. Yeah. So optional, but do you have any questions for me?
Caitlyn Martens:
Yeah. So we're not trying yet, but we want to have a second child. And I really want to try for a VBAC. And after the traumatic experience that we've had, I think it's going to be hard to have anything but a hospital birth just for fear purposes. But I really want to try for a VBAC at a birth center. That's I think would be really healing for not only myself, but my husband as well. But I think changing our minds as far as, not changing our minds, but taking away that fear out of not birthing in a hospital. You have any advice or research on VBACs in birth centers, and if there are any more risks at all with that?
Rebecca Dekker:
So if you're looking for research on the benefits and risks of VBAC versus repeat caesarian, I definitely recommend that you check out our Evidence Based Birth® Podcast episode 113, all about the evidence on VBAC. However in that episode, I did not talk about the research on VBAC in homes or birth centers. So that's a great question. Think we're going to narrow down and focus on the research on VBAC in freestanding birth centers. Just a heads up though, the risks of VBAC in birth centers versus at home, that research may be different. So we're not going to talk about the research on VBAC at home, but rather the research on VBAC in freestanding birth centers.
Rebecca Dekker:
One of the best places to go to find info about the research on VBAC in birth centers is actually the American Association of Birth Centers. They have a website birthcenters.org. And they have a page with all of their position statements. And they have a clinical bulletin on VBAC, all about labor and birth after cesarean in birth centers.
And it's a really interesting document. It was published in I think the year 2014. And it has a really nice summary of the timeline of the history of VBAC, both in general and in birth centers. They talk about how the first freestanding birth center in the U.S. opened in 1975. And then by 1989, we had research showing that birth centers were safe. And then in 2004, there was a national study of VBACs in birth centers that was published in the American Journal of Obstetrics and Gynecology. This was not a randomized controlled trial. And it's thought that it would be very difficult if not impossible to do a randomized trial in VBACs and birth centers. But this study of about 1,900 women who tried to have a VBAC in birth centers concluded that hospital care was probably better for this population. And as a result of that study, trying to labor after cesarean or having a VBAC became prohibited in accredited birth centers. However 10 years later, the Commission for the Accreditation of Birth Centers revised their indicators and said that VBAC is now permitted in specific situations and accredited birth centers.
The reason they changed their indicators for accreditation to permit specific types of VBAC was because of some additional studies that came out after that 2004 study. They talked about more recent research suggesting that sometimes you can identify certain people who are more appropriate for having a VBAC outside of a hospital. For example, they cite one study of home birth showing that if you'd had a prior vaginal birth and you wanted to have a VBAC at home, that you have a lower risk of complications than a first time mom. So that's for people who are having a VBAC, who've already had a vaginal birth in the past. Either a prior VBAC or perhaps had a vaginal birth and then a caesarian, and now they're going for a VBAC again. So those people have lower rates of complications than first time moms.
They also note that people who are going for a trial of labor after cesarean and have not had a prior vaginal birth had the highest complication rates in the community birth setting. So the most recent recommendations from the AABC were republished in 2019 on the AABC's website. And they basically recommend that individual birth centers should consider the current research. Whether or not VBAC is available in your community in hospitals, how easy it is to transfer from the birth center to the hospital, and what the local political climate is on when they make a decision about whether or not to offer VBAC in a freestanding birth center. And that birth centers need to be really careful about which candidates they select to attempt VBACs in a freestanding birth center, and that you have to have really detailed transfer protocols.
They also state that people who are wanting a trial of labor or VBAC in a birth center should have intensive counseling about the risks related to VBAC in a community setting, the risks of a repeat caesarian, and what the resources are for managing complications or emergencies in the birth center and at the hospital that you've chosen to transfer to if you needed a transfer. So at birthcenters.org, they also have a sample informed consent and discussion guide going kind of over all of these risks and benefits. In that simple informed consent, it's like a word document, and it's a template for freestanding birth centers to use. But it has a really nice table that shows the exact numbers of the risks of attempting a VBAC in a hospital versus attempting a VBAC in a community setting such as in a birth center at home versus an elective repeat caesarian.
Another thing that's important to note is that continuous electronic fetal monitoring is not used in freestanding birth centers, but is available in hospitals. And that can detect a uterine rupture, which is the complication that most people are worried about, earlier than the intermittent auscultation that they use in birth centers. So I hope this info is helpful, and I'll make sure to link to these resources in the show notes. And I'll also send you an email with this info. I will say though, that were you able to debrief with your team of midwives about the position your baby was in or any other factors that might've led to the fact that he was kind of not able to come out vaginally?
Caitlyn Martens:
A little bit. Honestly, that was six weeks after I had him and I was still very sleep deprived. So I don't really remember a lot of that conversation. But I do remember asking, "What are the chances of having a VBAC? Am I a good candidate for that since I was in labor for as long as I was?" And my midwife said that because of that, I'd actually make a good candidate.
Rebecca Dekker:
I think so much of it just has to do with fetal positioning, like how your baby was positioned. And you said he was forehead presenting. Whenever a baby is presenting with the forehead, that's one of the most difficult positions to get a baby out. You want the baby's ching to be tucked. When their chin is hyperextended, it's very difficult for the baby to come out. So with the next pregnancy I would look into taking maybe a spinning babies class, think about chiropractic care. Look at the Evidence Based Birth article on PROM. And it's ebbirth.com/prom. It mostly covers term PROM, but you were very close to term. So you're king of like borderline. And there in that article, if you scroll down and look for the risk factors for PROM, you can see some of the research showing ways that you can lower your risk of having PROM happen again, because that's how your labor started was with PROM. And anecdotally, some practitioners think that when the water breaks like that, there's less kind of lubricant. That cushion of water isn't there to help the baby get into a more optimal position. So your water broke at Wendy's, and there's not as much fluid around that baby to lubricate them to get into a better position. So might've been that your baby was just not in the best position and couldn't get into the best position because of the waters being broken.
Caitlyn Martens:
Right. Yeah. Because a lot of the water fell out. I had a lot of water. So I feel like he just fell into that position. And like you said, this is fair to say, because he couldn't do anything else.
Rebecca Dekker:
Yeah. And you did everything you could. And it just really, to me, you sound like a superwoman kind of person, everything you went through. And I love how you've tackled the trauma and processed it, and gone through it, and can share your story with other people. It's really inspiring. So thank you so much for coming on the podcast to share your story.
Caitlyn Martens:
Thank you so much for having me and all of your kind words. That means a lot. But it was an honor to be here today to share my story. And I hope that it helps others on their journeys as well.
Listening to this podcast is an Australian College of Midwives CPD Recognised Activity.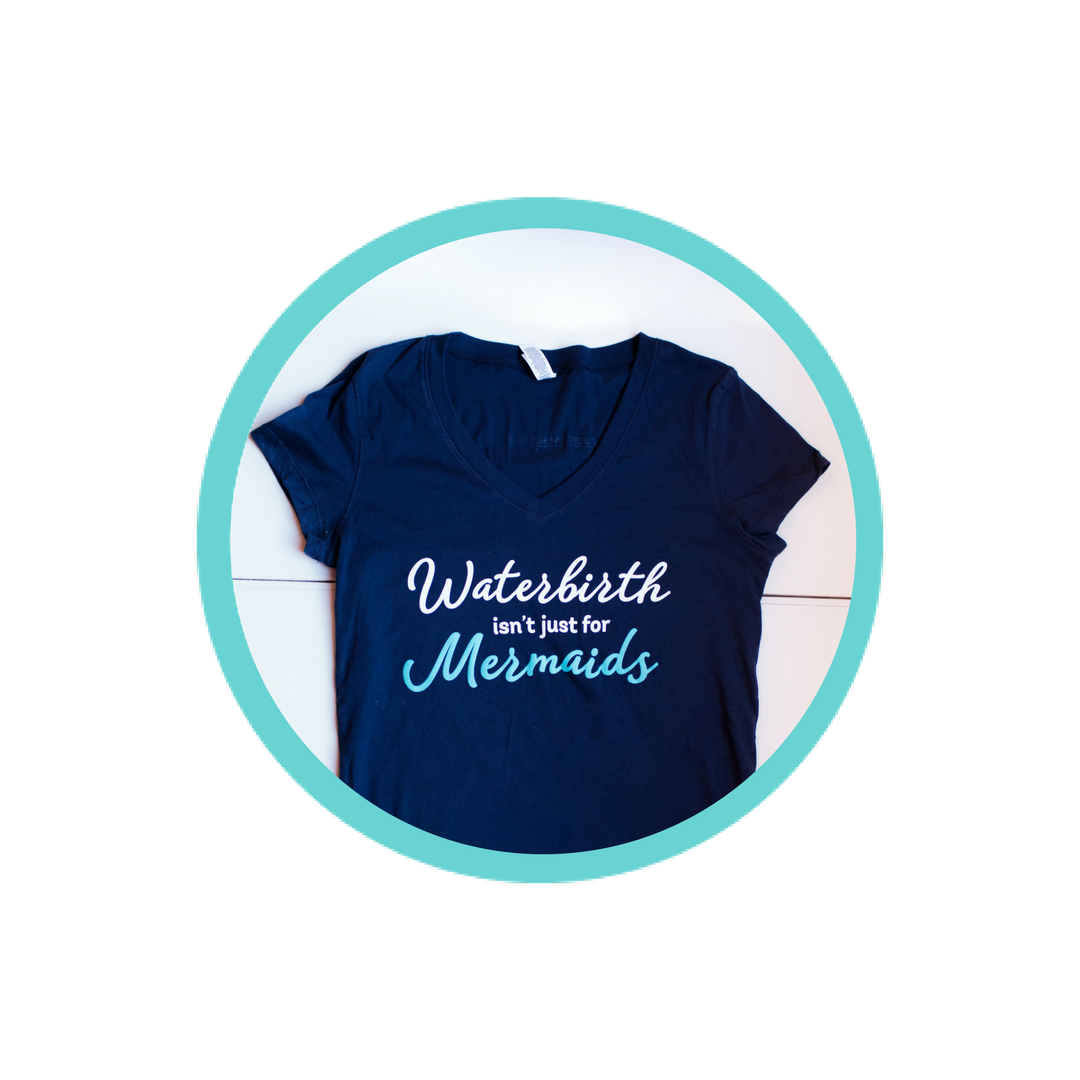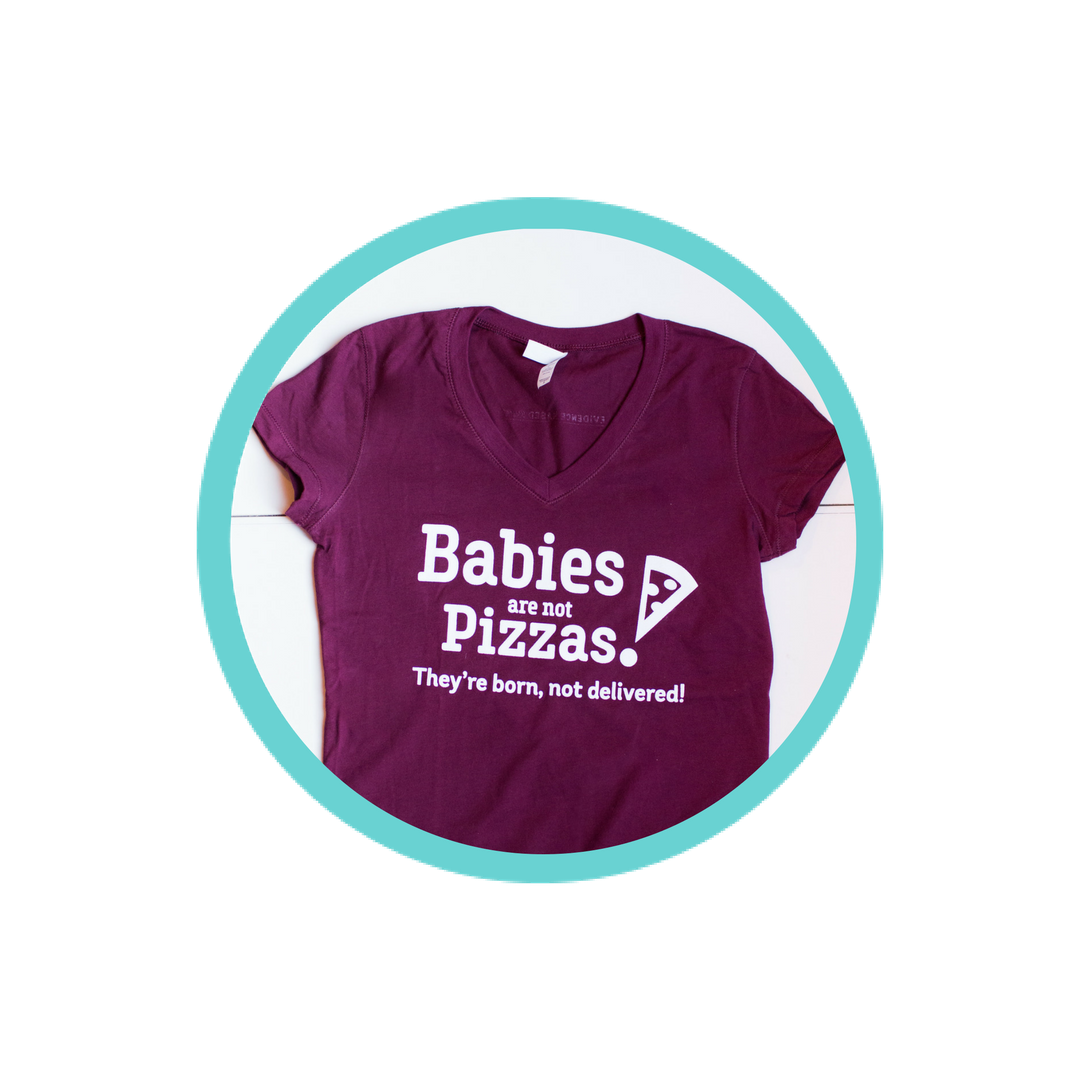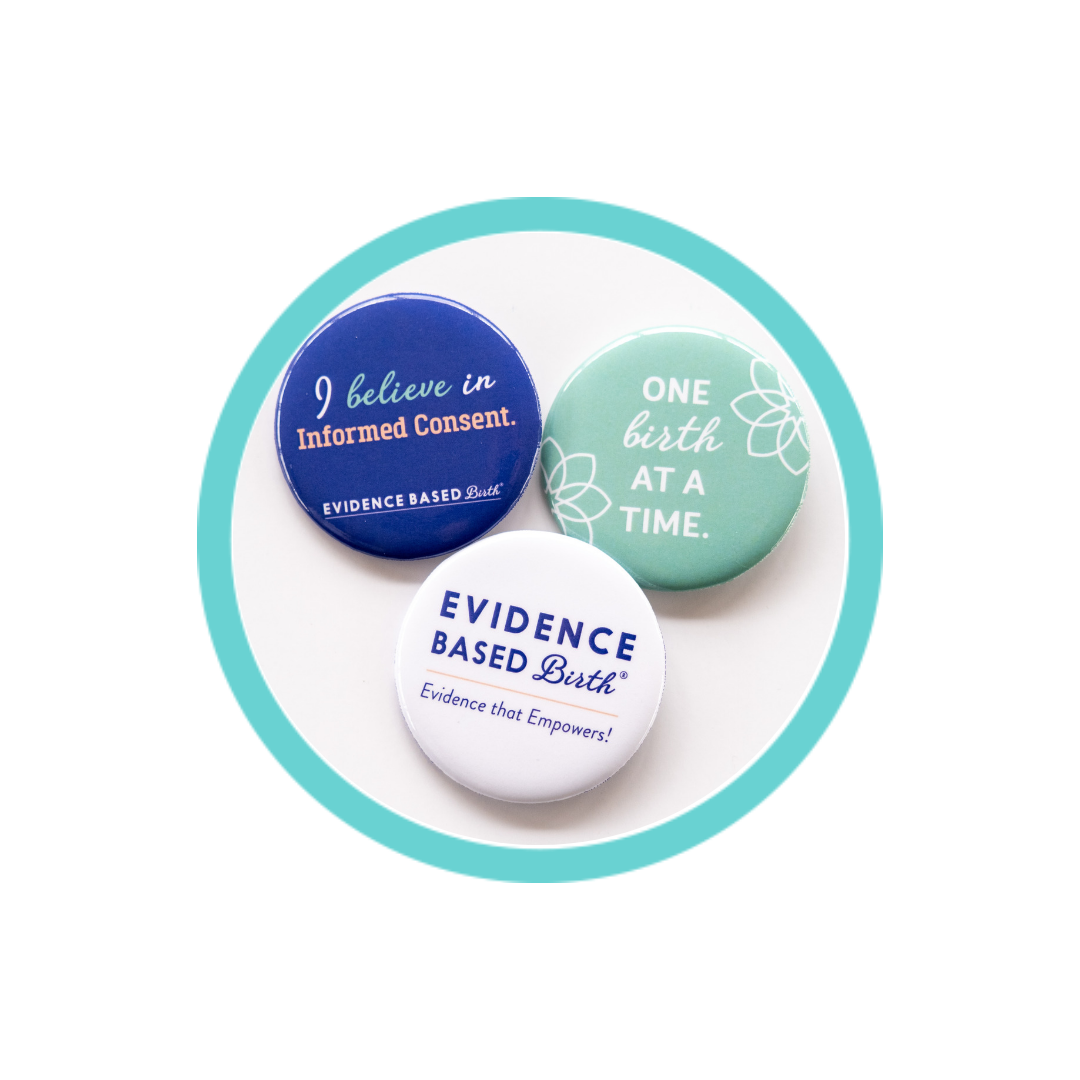 Stay empowered, read more :
Don't miss an episode! Subscribe to our podcast:  iTunes  |  Stitcher In this episode I am excited to welcome Nicole Phelps! Nicole is a philanthropist who spends the majority of her volunteering with the Michael Phelps Foundation, which promotes water-safety, healthy...