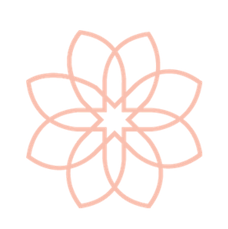 Introducing evidence based Birth® Higher Ed
Take away the stress of worrying about outdated textbooks.
Our Higher Ed features a Student Dashboard which helps you bring official EBB content into your college and university programs!
Hi everyone, 
My name is Rebecca Dekker. I am the founder of Evidence Based Birth®, and I love working with students and their professors!  
I've been working with nursing students, doctoral students, and honors undergraduate students in a large research university for nearly 15 years. About 10 years ago, we started noticing that our students were no longer reading their assigned texts. They would come to class totally unprepared for the lecture, and they struggled on exams.    
To better help our millennial students, we started "flipping" our classrooms. We recorded evidence-based video lectures and required that students watch them before coming to class. Students started coming to class prepared and ready to go! We could spend our class time doing case studies, discussion, and practice exam questions, rather than spoon-feeding them content or reading off PowerPoint slides. What's more, if new research came out on a particular topic, we could quickly edit our video lectures, rather than having to wait 3-4 years for the next textbook edition to come out.  
After years of working on student resources on maternity care, I have developed 26 hours of video lectures, discussion sheets, quizzes, and exam questions on important topics that can be used in midwifery, nursing, and other health-related programs! In 2017, several universities found out that I had developed this resource, and asked if they could start piloting it. I hadn't even made it public yet, but we went ahead and dove head first into this venture! The next year, all four programs signed back up again, and we were swamped with others who were excited to join, too!  
This resource, that I now call the Evidence Based Birth® Student Dashboard, gives professors the assurance that their students are learning the most recent, evidence-based information about childbirth. Faculty gets to spend less time lecture planning and more time engaging with their students, working on clinical reasoning, and preparing them for the real world!   
I look forward to getting to know you as we work together to educate the next generation of evidence-based clinicians! 
Sincerely, 
What if every semester started with peace of mind, knowing that much of your content has been created and kept updated for you?
POTENTIAL START OF THE SEMESTER:

August 15: You log into your Canvas (or other learning management system) and add links to the EBB Modules you want to assign to your students. You decide upon 6 EBB Modules that you'd like them to complete this semester, and simply drop those links into the Canvas modules, assigning due dates to the students for completion.
September 1: Students receive their syllabus and instructions to purchase the EBB Student Dashboard at the affordable rate of $60 for six months of access. They navigate to the link they're given and create their account in less than a minute!  
September 15: Their first EBB module, "Evidence Based Maternity Care," is due in Canvas. Students download the lecture handouts, watch the module on their own time, take the quiz, and download their certificate of completion. Students upload their certificate into Canvas, proving that they completed the EBB module. They also look over the EBB discussion questions that you've posted in Canvas, knowing that they will be required to discuss these questions in your upcoming class.  
September 17: During a class session with your students (either in-person or by Zoom video chat), the class engages in a lively discussion about evidence based maternity care. Your students are prepared, ready to go, and excited to share the insights they learned from the videos.   
September 30: On their first exam of the semester, you include application-level questions from your EBB Faculty Test Bank.  
It's that simple!
Much of your lecture planning work has been done for you—all you have to do is teach! 
30-60 minute long video modules
Each module comes with a handout, quiz, and certificate


 

Topics include:

Breastfeeding

 

Cesarean Rates

 

Dads and Support Persons

 

Doulas

 

Evidence Based Maternity Care

 

Home Birth and Birth Centers

 

How to Read a Research Paper

 

Human and Legal Rights

 

Labor Induction Methods

 

Labor and Delivery Nursing

 

Models of Care (Midwifery, Obstetrics)

 

Newborn Procedures

 

Pain Management during Labor

 

Physiology of Childbirth

 

Protecting the Perineum

 

Racial Disparities

 

Vaginal Birth after Cesarean
Advanced courses that have all been approved for contact hours

 

Each course comes with detailed handouts, quiz, and certificates
Advanced courses are typically 2-3 hours long
Each course comes with contact hours, perfect for graduate students

 
Topics include:

Big Babies and Gestational Diabetes
Due Dates and Advanced Maternal Age (includes Fetal Monitoring at the end of pregnancy)
Failure to Progress
Vitamin K and Eye Ointment
PROM, GBS, and Newborn Procedures
Overcoming Hospital Bans on Eating/Drinking or Waterbirth

 
PDF Library of all the EBB Signature Articles and Handouts ($240 value)

 

Audio Library with some of the Advanced Courses in podcast format

 

Video Library with all of our public YouTube videos organized alphabetically

 
THE FACULTY DASHBOARD

:
Six 30-minute interviews with experts and parents that you can display in class (a virtual "guest speaker"), or assign to students to watch


 

A library of discussion sheets you can use with your students


 

Test bank of application-level questions

Graphics you can use in your Canvas site

 
What others are saying when they see the program:
"You have created an extraordinary resource!! I am so excited to replace one of our outdated textbooks with the EBB Student Dashboard!"
–Midwifery professor
"From an administrative standpoint, this makes so much sense! We've been looking for ways for our students to do more OB activities outside of class, because we struggle to find enough hours in our clinical locations. Using the Student Dashboard would allow us to assign students activities on their own, saving us valuable faculty time and resources."
–Nursing professor and University administrator
"I love the discussion sheets and exam questions that you provide to faculty! What a great way to integrate EBB content into midwifery programs."
–Midwife educator

"I am absolutely LOVING every piece of the material that I have been able to study so far.  I love that you decided to deliver the modules in video format, it really resonates with me and my learning style.  I feel like a sponge soaking up all of this knowledge and supercharged with energy to use this knowledge within the birth space and with my clients. Thank you so much for all of your hard work."
We offer the same affordable pricing to institutions and individual students.
Institutions can directly purchase access for your students
Pay by invoice or purchase order
Pricing: $60 for 6 months PER student or $100 for 12 months' access PER student


.




.




.
Faculty can assign the EBB Higher Ed programs as a required text or online resource
Students gain access by purchasing directly from us
Pricing: $60 for 6 months access or  pay $100 for 12 months' access
Request a Tour:
Get a private tour with our EBB Higher Ed team! A free two week faculty trial will be given to all attendees.