Hypnosis for Pain Relief during Labor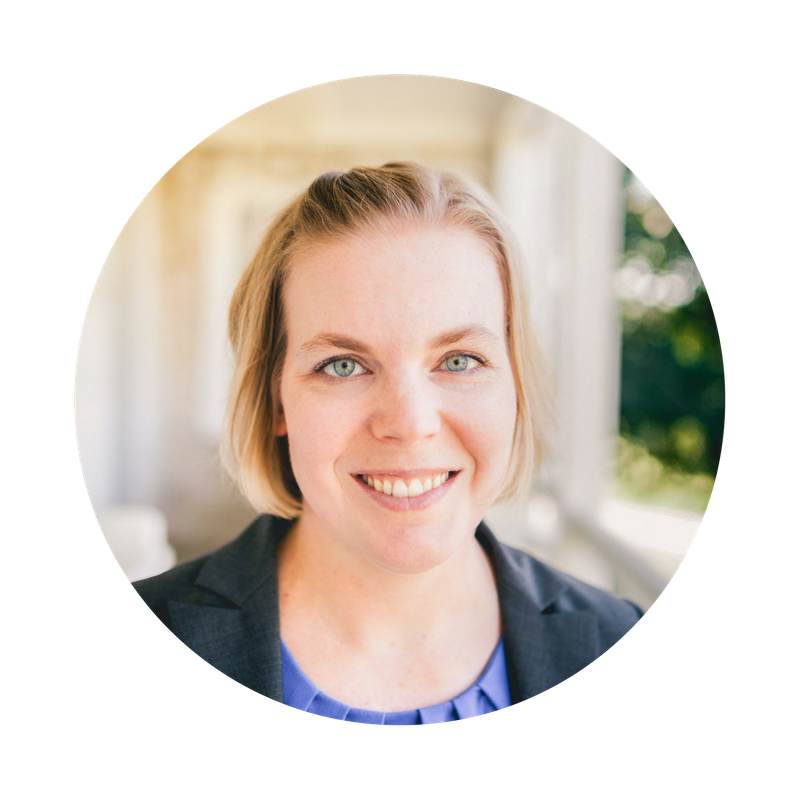 Welcome!
Today's video is all about using hypnosis for pain relief during labor. As a reminder, here is our disclaimer and terms of use.  | Photo Credit: Harriet Braun Birth Photography
You'll learn:
What hypnosis is and how hypnotherapy might work to provide pain relief during labor
Whether people who have used hypnosis for pain relief during childbirth found it to be beneficial
What the evidence from randomized controlled trials shows about using hypnosis for pain relief during labor
View the transcript
Hi, everyone. In today's video, we're going to talk about using hypnosis for pain relief during labor.
My name's Rebecca Dekker, and I'm a nurse with my Ph.D. and the founder of evidencebasedbirth.com. In today's video, we're going to continue our pain management series during labor by focusing on using hypnosis for pain relief during labor.
What is hypnosis?
Hypnotherapy, or clinical hypnosis, is using hypnosis for a specific medical purpose. Hypnosis is simply a way of altering your conscious awareness. It involves focusing your attention inward and becoming increasingly responsive to suggestions. Suggestions are communications that can be verbal or non-verbal. These communications have the power to affect your perceptions, your mood, and your thoughts and feelings. For example, suggestions may influence how you perceive your contraction. Suggestions may focus on feeling safe, comfortable, or relaxed, and viewing your labor sensations as positive and productive.
In hypnotherapy, there is also an emphasis on 'dehypnotizing' individuals from negative words, thoughts, and feelings about childbirth. For example, a lot of people associate the word contractions with severe pain. So, in hypnotherapy, there is an effort to dehypnotize you so that you view contractions differently and so you may use different words to describe them, such as surges or waves. Hypnosis is a completely voluntary state where someone can choose to enter the hypnotic state or disengage from it if they want to get out of it. In other words, suggestions can be refused because the individual remains fully conscious.
There are two main ways that hypnosis for pain relief can be provided during childbirth. One is to use a hypnotherapist who stays with the mother during labor and helps to guide her into self-hypnosis. The second option is to use a hypnotherapist or instructor during pregnancy to teach mothers how to use self-hypnosis. This can be taught in one-on-one or in group classes. Group classes are then often supplemented with audio recordings that you listen to at home and during labor. I did use the word "self-hypnosis" because again, this is a voluntary state where the mother chooses to enter it, and while they're in hypnosis they can choose to refuse any of the suggestions that are made to them. There are a number of established programs for hypnosis during childbirth. The two most common ones in the United States are the Hypnobabies® method and HypnoBirthing® the Marie Mongan Method.
History
So just a little history. The term hypnosis was first proposed by James Braid in 1840 and soon after, it started being used as a method of pain relief for childbirth. There were a lot of case reports published in medical journals in the 1950s where medical hypnosis was used instead of anesthesia for several surgical procedures including Cesareans for people who were considered to be highly hypnotizable, which is considered to be less than 10% of the population. It's hard to believe, but you can read these case reports for yourself and they are super interesting.
A number of research scales have been designed to measure people's hypnotic suggestibility, meaning that researchers can actually predict how susceptible you are to hypnosis. One study even found that women become more hypnotizable when they're pregnant, which has important implications for all of us because it means that when you're pregnant, you're more susceptible to the verbal and non-verbal communications that people make to you. So, if people are using a lot of really negative words, and terms, and scare stories, you're more susceptible to internalizing that information. On the other side, if people are using positive words and positive stories, you're also suggestible to those communications as well.
Medical hypnotherapy outside of childbirth has been recognized by medical organizations since the 1950s as an effective tool. There is research evidence that hypnosis is an effective clinical tool for treating different types of acute pain, even pain from burns. Case reports have also described using hypnosis instead of anesthesia for dental procedures, gallbladder surgery, and even coronary bypass surgery. However, today, hypnosis is more routinely used as a complement rather than an alternative to anesthesia. And so the goal of using it as a complementary therapy is typically to lower anxiety and stress. Hypnotherapy has also been used in clinical programs to help people with quitting smoking, managing their weight, and managing sleep disorders, depression, anxiety, nausea and chronic pain.
The brain is really powerful and your mind can have a huge impact on what you feel. There are two resources I'd love to point you to. One is our video all about painless birth that's part of this pain management YouTube video series. And there's also a really interesting podcast from NPR that came out about 10 years ago, all about the placebo effect. I'll link to these resources in the blog post that goes with this video.
Painless birth video from Evidence Based Birth®: https://evidencebasedbirth.com/painless-birth-pain-perception-childbirth/
Podcast about the placebo effect from Radiolab/NPR: https://www.wnycstudios.org/story/91539-placebo/
In 2016, a researcher named Hauser did a meta-analysis and looked at all the randomized trials on using hypnosis for a variety of purposes. They found that hypnosis was superior to usual care in terms of reducing emotional stress, making you have a quicker recovery, and decreasing your need for pain medication. They concluded that hypnotherapy is a safe and effective complementary medicine technique for use in medical procedures and that it even shows promise for helping people manage irritable bowel syndrome.
How might hypnotherapy work to relieve or even eliminate pain during labor?
Researchers think that hypnotherapy works by changing how you perceive pain. The theory is that using hypnosis for pain relief alters the higher centers of your central nervous system. This means that entering into a state of self-hypnosis during labor may activate certain mental processes that make potentially painful sensations less unpleasant or even non-painful.
What is the evidence specifically on using hypnosis for pain relief during labor?
Madden et al. (2016) Cochrane Review and Meta-Analysis
Well, in 2016, Madden et al. published a Cochrane review and meta-analysis. The review included nine randomized, controlled trials with a total of nearly 3000 participants. The studies ranged in size from as small as 38 participants and as large as about 1200 participants. In eight trials, the hypnotherapy began during pregnancy and was taught in group classes. In four trials, women were given audio tracks and told to practice daily at home.  And in one study, hypnotherapy wasn't introduced until the participants were in labor- so that was the first time they got any hypnotherapy.
One of the problems with these studies is that they may have used ineffective ways to prepare people to use hypnotherapy. For example, in some of the studies, they may have only had one or two sessions. And only learning about self-hypnosis one or two times and then not practicing, does not effectively prepare someone to use the technique. People in the control groups in these studies received standard care which may have included regular childbirth education, supportive counseling, and relaxation practices. Some participants in the study used epidurals, nitrous oxide, and injectable opioids such as Demerol. "Blinding" was attempted in four studies where they didn't tell women which group they ended up in, but the researchers didn't measure if the blinding was actually successful (the women were truly blinded) or not.
They found that people who received hypnosis were 27% less likely to have any drugs for pain relief overall. This could have included epidurals, or injectable opioids, or nitrous oxide gas. However, when they looked specifically at epidural use, they did not see any difference between epidural rates in the hypnosis group and in the standard care group. One analysis that the Cochrane researchers did showed that there might be an interaction between when you started the hypnosis training and how much pain medication you needed. In other words, they found that the earlier you started the hypnosis training – giving you more time to practice- the less likely you were to need pain medication during labor.
After the births, there were no clear differences between the hypnosis and control groups with their reports of how they felt like they coped during labor or their satisfaction with their pain relief. However, the researchers did find a slight benefit in satisfaction levels in the hypnosis group when hypnosis was combined with being immersed in a tub of warm water. They did not find any reports of bad side effects from using hypnosis. The researchers concluded that the quality of the studies in their review ranged from low to very low quality because of concerns they had about the methods of the studies.
Werner et al. (2013) RCT
A study by Werner et al. published in 2013 was the largest trial included in the Cochrane Review. And because it made up a large portion of the Cochrane Review, it might be helpful to look at the study. This study was carried out in Denmark and it had 1,222 participants. The people who were randomly assigned to hypnosis received three, one-hour training sessions and they were also given three audio tracks to listen to at home. The other group, the control group, received three, one-hour sessions on relaxation practices in which they learned techniques for relaxation, as well as mindfulness techniques. And the relaxation group also received audio tracks to listen to at home to help them with their relaxation practice.
The two groups, the hypnosis group and the relaxation group, were taught by the same group of midwives, and there was also a third group which received usual care. The researchers used a validated tool to measure fear, confidence, and expectations before the actual birth, and then they evaluated the same aspects of the childbirth experience six weeks postpartum. They found that women in the hypnosis group experienced their labors as significantly better on average compared with the other two groups. However, as I said earlier, two or three one-hour sessions may not be enough to really effectively impact your health outcomes and your need for pain medication.
Established programs for hypnosis during childbirth
Two of the most established programs in the United States, Hypnobabies® and HypnoBirthing®, have a much longer training period and provide a lot more resources for people to practice at home. Unfortunately, we don't have any randomized, control trials comparing these programs to each other, to other hypnosis programs, or to other childbirth education programs. However, it's quite possible that the Hypnobabies® and the HypnoBirthing® the Mongan method programs may have better outcomes than the studies that were in the Cochrane Review, simply because of the number of hours of training that you receive, the methods of hypnosis, and the emphasis on practicing the techniques regularly until the birth.
HypnoBirthing® the Mongan method was founded by Marie Mongan, a clinical hypnotherapist in 1989. With this method, pregnant people and their companions complete a series of five, two and a half hour classes over a period of five weeks. The program includes a textbook and relaxation audio tracks, along with birth affirmation audio tracks, or positive thoughts for you to listen to about birth. They highly recommend that mothers attend the class in person. But if that isn't an option, several resources are available for purchase individually. The HypnoBirthing® book (the fourth edition is the most recent) and a relaxation audio file, as well as several other relaxation and guided imagery audio tracks, and birthing DVDs with birth affirmations, images, birth stories, and music. You can learn more about HypnoBirthing® the Marie Mongan method at us.hypnobirthing.com.
The Hypnobabies® method was founded by Kerry Tuschhoff, a certified hypnotherapist, and it's based on principles from Gerald Kein's "Painless Childbirth Training Program". Parents who take Hypnobabies® classes attend six training sessions with a total of 21 in-person training hours. They also receive 16 hypnosis audio tracks to listen to, as well as several birth affirmation audio files. Hypnobabies® teaches people how to reach a deeper state of hypnosis called "somnambulism", and to use something called "eyes-open" hypnosis so that they can be awake talking, eating, moving around, but still deeply in a state of hypnosis for pain relief. Birth partners are given five hypnotic scripts that they can read to their partner during pregnancy, and an additional four scripts for partners to read to them during labor. You can learn more about their program at hypnobabies.com. Hypnobabies® also has a six-week online home study course that they recommend as an alternative to taking the in-person class.
There are other programs as well that have been developed by other hypnotherapists, and I don't have time to go over them, but most hypnosis childbirth classes teach people deep relaxation and encourage the frequent practice of relaxation in hypnosis up until the birth. They also teach people how to be critical consumers of their healthcare, teach your partner how to become an active participant in the birth process, and overall, help people set themselves up for more success by making sure that their provider is on board.
Program report- a survey of parents who used hypnosis
There has been one program report from U.S. mothers who used HypnoBirthing® the Mongan method. Program reports can provide some useful information, but they are not high-quality evidence. That's because they're based on voluntary survey reports and people who fill out surveys are more likely to be the people who had better outcomes. The program report on HypnoBirthing® was published in 2012 by Swencionis. It's very difficult to find this paper online, but I did receive a copy from the author a few years ago. They found that HypnoBirthing® parents who completed the survey had a low rate of medical interventions, including a low rate of epidural use at only 28%. 31% of birthing parents said that they found late labor to be comfortable or mostly comfortable, 25% described late labor as uncomfortable, and 44% said that they found late labor to be painful or extremely painful. They defined late labor as eight to 10 centimeters or being in transition. 74% of parents said that they agreed or strongly agreed that HypnoBirthing® helped them have a more comfortable birth.
Because these data are not from a randomized, controlled trial, self-selection is something that may have had a role in these results. For example, people who are highly motivated to avoid an epidural are more likely to take a hypnosis class.
Qualitative data from a RCT in the U.K.
There was one other study from the United Kingdom that interviewed women who had used hypnosis for pain relief in a clinical trial. Most women reported having positive experiences with hypnosis and that they felt calm, confident and empowered. However, one interesting side effect of hypnosis was that some of the women were frustrated that their providers did not believe how far along they were in labor. In other words, they got to the hospital or birthing center, and because they were using hypnosis they weren't that uncomfortable, they were very calm, and the providers thought, oh, you're not really in active labor when the women actually were. Some women also felt frustrated if their experiences didn't match their expectations. But overall, they felt self-hypnosis was very beneficial.
Conclusion
So, in conclusion, there are a lot of limitations to the studies on hypnosis for pain relief in childbirth. The studies that we do have are of low quality and use different types of interventions and sometimes they may have used too small a dose of hypnosis for pain relief. However, the available evidence suggests that self-hypnosis may be helpful for women in labor. It appears to reduce the overall use of pain medication during labor. Hypnosis for pain relief seems to be especially helpful when combined with water immersion during labor, and researchers have found no adverse effects. I'll link to some birth stories in our blog article that goes with this video so you can check out some birth stories of parents who've used hypnosis for pain relief, such as Hypnobabies® or HypnoBirthing®.
I hope you enjoy this video. Please subscribe to our YouTube channel and check out our other videos in our pain management series. Thanks, everyone. Bye.
To learn more and subscribe to our newsletters for useful information, please visit evidencebasedbirth.com.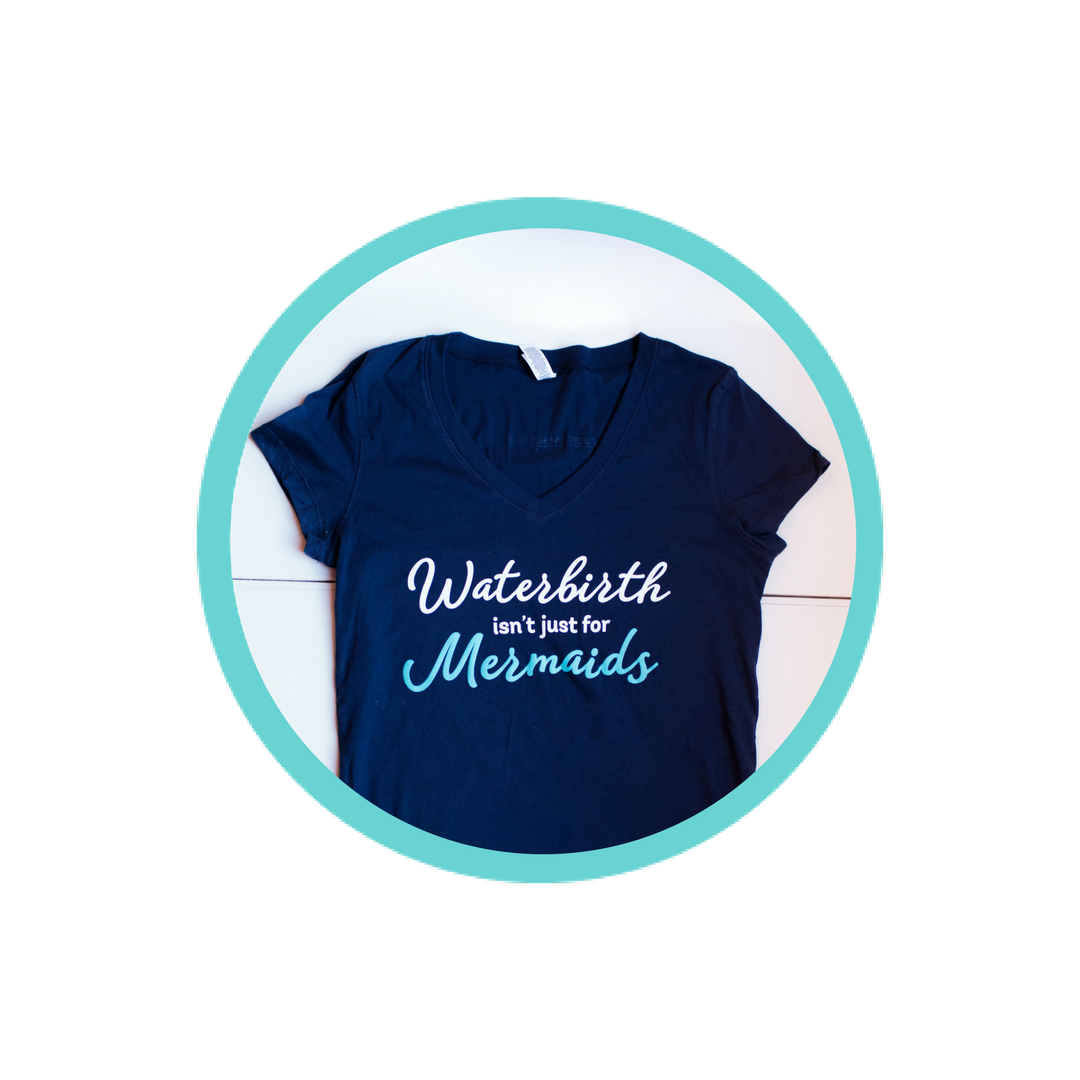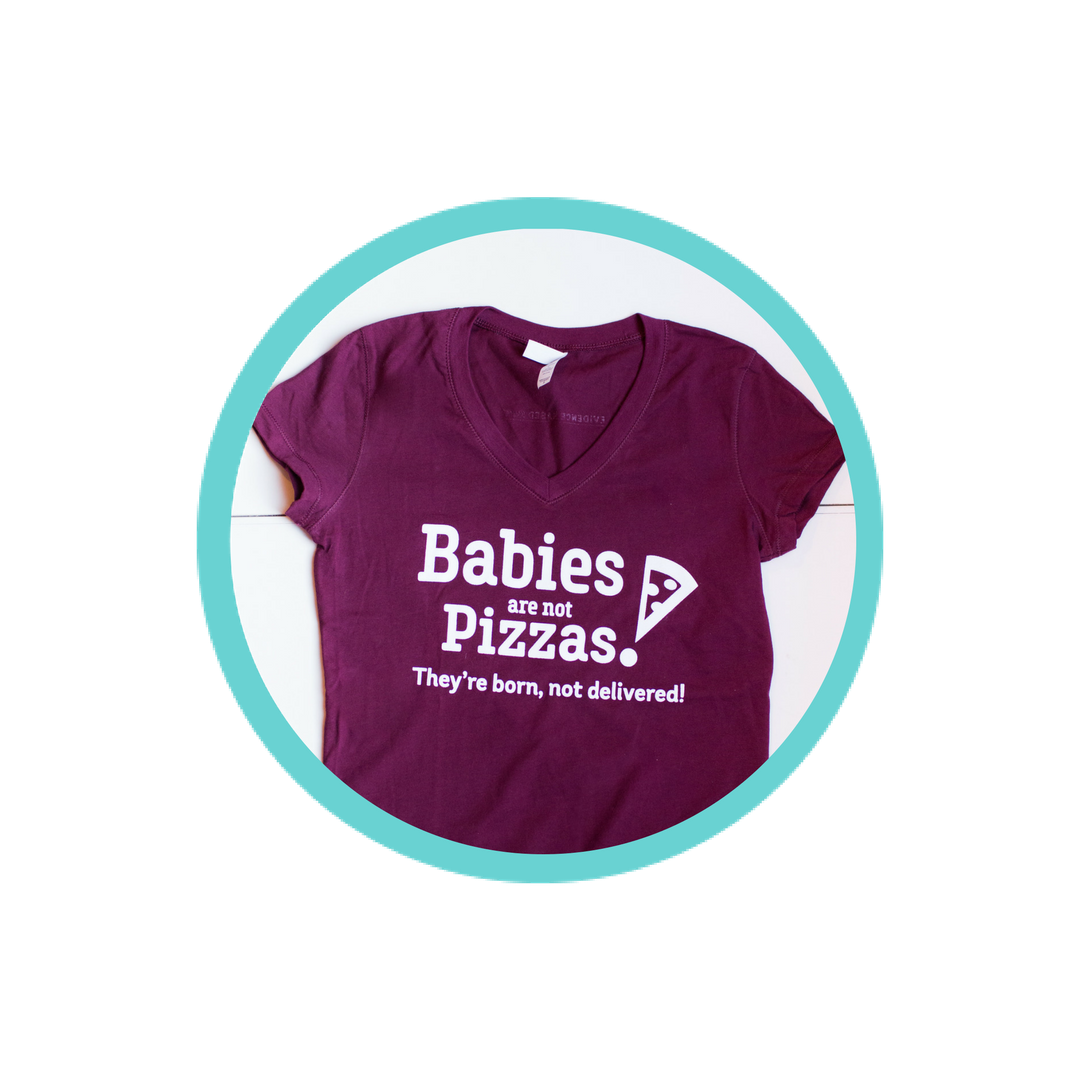 Stay empowered, read more :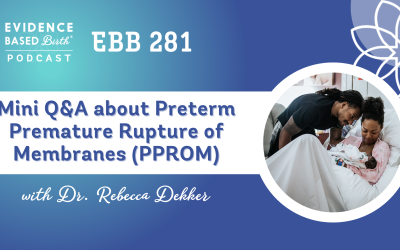 Don't miss an episode! Subscribe to our podcast:  iTunes  |  Stitcher  |  Spotify On this episode of the EBB Podcast, we bring you a mini episode on the research on Preterm Premature Rupture of Membranes. We are excited to share this episode as an extension of the...