On today's podcast, we're going to talk with Rose Rankin about grief and healing through pregnancy and infant loss.
Rose Rankin (she/her) is a full spectrum doula from Brooklyn, New York, who lives in Greensboro, North Carolina. Rose focuses her work on parents who are experiencing a loss, have a pregnancy with a child who is incompatible with life, or have a child with a terminal condition. Rose has been on the other side of this work numerous times before and her mission is to provide the care that we sometimes never knew we needed when we are grieving.
We talk about Rose's personal experience of pregnancy and infant loss, and how it inspired her to become a Pregnancy and Infant Loss (PAIL) doula. We also talk about Rose's experience as a PAIL doula for her community and how to better support those who have experienced loss during pregnancy, birth, and postpartum. 
Content warning: We will mention grief, pregnancy complications, stillborn birth, miscarriage, late-term loss, and infant loss.
Transcript
Rebecca Dekker:
Hi, everyone. On today's podcast, we're going to talk with Rose Rankin about grief and healing through pregnancy and infant loss.
Welcome to the Evidence Based Birth® Podcast. My name is Rebecca Dekker and I'm a nurse with my Ph.D. and the founder of Evidence Based Birth®. Join me each week as we work together to get evidence-based information into the hands of families and professionals around the world. As a reminder, this information is not medical advice. See ebbirth.com/disclaimer for more details.
Hi everyone and welcome to today's episode of the Evidence Based Birth® Podcast. My name is Rebecca Dekker. My pronouns are she/her and I'll be your host for today's episode. As you may have noted already from the title of this show, there is a content warning as we will be talking about miscarriage, late-term loss, and infant loss. If there happened to be any other content or trigger warnings, we'll post them in the description or show notes that go along with this episode.
So October is Pregnancy and Infant Loss Awareness Month and to honor this important time, we would like to give you a chance to hear from Rose Rankin, our honored guest. Rose, pronouns she/her, is a 31-year-old full spectrum doula from Brooklyn, New York, who lives in Greensboro, North Carolina. Rose focuses her work on parents who are experiencing a loss, have a pregnancy with a child who is incompatible with life, or have a child with a terminal condition. Rose does this work because she has been on the other side of it numerous times before and her mission is to provide the care that we sometimes don't know we need when we are grieving. We are so thankful that Rose is here. Welcome to the Evidence Based Birth® Podcast.
Rose Rankin:
Thank you.
Rebecca Dekker:
Rose, we would love it if you could just share with our audience a little bit about what inspired you to get into this work. I know there was a personal connection for you. I didn't know if you'd be willing to share that.
Rose Rankin:
Yes. So, I've had several second-trimester losses and in all honesty, I no longer count. I've not lost count, but there have been first trimester ones as well. I realized even professionals don't really know how to handle someone when they're having a loss. My most recent loss was last year with my son, Zaid. So even then as many times, I've been through it before, I'm always shocked by how even those who are trained to deal with birth and labor don't understand how to handle the other end of the spectrum because as we know, all pregnancies don't end with happiness of bringing a baby home. So I'm always just in shock. So becoming a doula was by accident. I didn't even know there was a term for it when I was first doing the work. I was just always there to support my friends who were having kid.
Then I noticed one of my friends had a loss and I noticed that no one really knew what to do with them. They were kind of just like scared to talk, scared to mention, or they avoided her completely. I'm like, that's the time when you need community and you need people around you who can help support you feel it because although you may not be bringing your baby home, you're still susceptible to postpartum depression. You still have the postpartum healing. Then there's also healing from the aspect of losing something that you grow inside you for all this time. So with seeing that and then my personal experience, I knew that's what I needed to do. I've been an end-of-life doula for adults, as well, but I love pregnant people. I love working with them. And I also know that I can bring them comfort that they didn't know that they need or that they didn't expect when they're going through that transitional period.
Rebecca Dekker:
Yeah. So you mentioned that people don't really know how to care for people who've experienced a miscarriage or late-term loss during pregnancy. Can you talk a little bit more about that? How the healthcare workers tend to react? Do you see that they know what to say and how to act?
Rose Rankin:
Surprisingly, I don't see them doing that. So I'm working on actually bringing some of my trainings into medical facilities to kind of teach them how to work with people. I'll use my personal experience. I lost my last set of twins. When I was leaving the hospital, my best friend and my cousin were there with me. When I was leaving, the nurse literally was just like, "Oh, you should know what to do. You've been here before. Here's your paperwork." That was just kind of how she handled it. I was…
Rebecca Dekker: Like, "Oh you should be use to this by now?"
Rose Rankin:
Right, and the look on my best friend's face was just… She was angry because she had also experienced a loss. So she was angry and I was just kind of in shock. It still didn't feel real to me, even though I work on both ends.
I work with people who have had losses. I've experienced loss before, but it's always fresh. So I couldn't even respond. Even with my clients, I've seen the doctors like I understand the detaching from your work because you do this frequently, but they don't really know how to break the news or they don't know how to comfort their patient afterwards. It's one thing to tell a patient like, "I'm sorry for your loss." But a lot of the time, there's a lot of avoidance. People may not realize that's avoidance, but I can see the nurses kind of handle that patient differently.
Or people tend to forget, like this person still just had a child or just had a loss because we don't think of miscarriages as like losing a child. But your body still goes to the same functions you do as if you were going through labor. That's why they are so painful. They just brush it off. You should get back to your normal life. You should be okay. See me in these many weeks, but you can resume normal activity. It's like, that's not helpful for that person. It's very systemic or it's very systematic. They're big on just getting back to your normal routine. It's no compassion between the loss and going back to normal life, even though their job is to treat you, but we still have to be human.
Rebecca Dekker:
So it sounds like in your work as a doula, you help fill some of those gaps in terms of people don't know how to provide that compassionate care. Can you tell us a little bit about what is a pregnancy and infant loss doula?
Rose Rankin:
Okay. So for me, I know it varies because I have some colleagues who deal specifically with stillborns. I have others who do like the full spectrum, miscarriage, late-term stillborn, or infant loss. So for me, I do all of the above as well as those who have children with terminal illnesses.
Basically what we do is if the person is going to labor completely, we provide the same doula support we would for any other birthing person. We also provide support during and after. Most people aren't familiar with what happens after someone has a late time or a stillborn baby. In a lot of places, the parents can keep the baby in the room with them if they have the cooling unit. Some places will bring the infant back and forth for the parents to spend time. A lot of the times people don't understand the hardest part for the parent is giving the baby back when it's the final time. So I learned kind of how to ease them into it and comfort them afterwards because sometimes parents really just don't want to let go and it's understandable. So we kind of fill in those gaps, as you stated before, and we provide support.
I also link them with resources in that community because even though I'm a doula and I know how to support them, I'm not a therapist. Sometimes grief counseling. I'm kind of like a bridge to get them to where they need to be but also that support person that they may not have because grief is hard for all of us and someone losing a child is something that we don't really think about a lot because parents are supposed to outlive their children, not vice versa. So a lot of the times we aren't naturally equipped with how to comfort someone with that. So my job is to comfort them and help them get to where they need to be to kind of reincorporate themselves back into life because that's a major life event. You're planning for this happy, healthy baby, and then something happens. So what we do is like you said, we're a bridge, we connect the pieces, and we kind of help go through the transitional period because there are a lot of transitions involving loss.
Basically what I do, I tell them all the time, "I don't catch babies, I catch you. So whenever you feel like you need someone to be your support system, that's what I do during this time, throughout this period."
Rebecca Dekker:
It reminds me of the pillars of birth support include information and providing comfort, like physical and emotional support and advocacy. So you do all of those things, but they're tailored and you're specialized in how to help people who are going through this process, who are losing.
Rose Rankin:
Yes. I tell people I do basically the same thing I do with my birth work, except I have to add on a extra, I guess you could say pillar or something, to help them understand and work through the grief because grief isn't linear. So people expect to go through the stages of grief in a certain way. But you never know. You might need someone to be there at three o'clock in the morning because it really just dawned on you that you didn't bring your baby home or you lost the baby that you had. It's hard.
So for me, I kind of bring them through that. What I do is I navigate them through it because there may be three o'clock in the morning and you're realizing. It just hits you because if you've ever experienced grief with any type of loss, sometimes you're fine and then out of nowhere, that grief comes in. So similar to how a postpartum doula provides postpartum support to help a new parent with the baby and everything like that, I offer extended services after the birth of a loss to kind of navigate them through. I offer my services for up to a year sometimes, similar to the way your postpartum doula would simply because your body still went through all of the changes. You still need that assistance, you still need that care, and you need a little extra component because you didn't gain something new. You lost something and sometimes you need that extra support.
Rebecca Dekker:
It seems like it could be a challenging role. What gets you through the difficulties, like what is your why? Why do you keep coming back to helping these families?
Rose Rankin:
Because I know what it's like to go through these things alone and not have that support. So for me, it's knowing that I may have helped someone avoid spiraling into a depression. Sometimes people don't understand that postpartum depression does come because of chemical imbalances or hormones, getting back to where they should be. But sometimes we're teetering between falling further into the depression or being able to name it, see it, get the help we need. And sometimes, parents who have experienced a loss don't believe that they can experience postpartum. I know for me, if I'm able to help someone avoid the spiral of way going into that dark place, or just kind of detaching from reality, I'm where I'm supposed to be. So even through the pain, knowing that I'm helping another parent, it makes it all worth it.
Rebecca Dekker:
What are some of the challenges faced by grief and loss doulas?
Rose Rankin:
Explaining to people why we do what they do because they think it's very morbid. Being able to help our clients in the way that they want to be helped because everyone grieves differently. I can't take my personal experiences and place them onto another person because how I grieved or how I navigate my grief or what I needed, maybe totally different than what they need. So the hardest thing is not personalizing it, remaining objective because your experience isn't your client's experience. If you're someone who has never experienced a loss, it may be a little hard to kind of empathize. You can get what's going on but you only know what you've been told. So it takes a little while to get used to it. I also think another hard part is navigating the medical staff because they fully don't understand why some people experiencing a loss wants a doula. I've had medical staff kind…
Rebecca Dekker:
Because you're not giving birth to a quote "live baby."
Rose Rankin:
Live child. Right. Especially with the miscarriages. I've had someone have eight or nine-week loss. The doctors were kind of like puzzled, why I'm there? And I'm like, "It's still a loss. They were pregnant. They are no longer pregnant. They're going through a transitional period." For me, that's the hardest part because I felt like medical staff would understand better than anyone being that they've seen it more than anyone and it's not the case. So I think that's part of the hardest part and detaching, because sometimes it does get emotional. You have to remember to do your self-care afterwards because if you're not caring for yourself, you can't care for the next client.
Rebecca Dekker:
What do you think, Rose, is needed in communities to help focus more or express the importance of people who are experiencing grief and loss?
Rose Rankin:
Communication, as well as, I don't want to say training because I feel like you can't train anyone to be prepared for someone having a loss but I think we need to have these conversations more. Normalize speaking about loss. I know a lot of people are scared to mention the babies that I have lost and I'm, "No, say their names. Talk about them. Ask me how I'm feeling, especially if it's around any type of anniversary date. Talk about it." So often, especially in Black communities, we don't really talk about these things.
A lot of people don't know that their mother, grandmother, auntie, anyone in their family, a lot of people don't know that these people had losses until they experienced one or it happens in like a passing by conversation. It's still something that's not really discussed. I feel people need to normalize talking about it. You don't have to talk about it all the time, but it shouldn't be a taboo. Nothing's wrong with a person who had a loss. You're not defective. You're not broken. Things happen. We're human. It's nature. We can't keep sweeping it under the rug because the more we don't talk about it, the more we don't know how to love and comfort those in our community who experienced those losses.
Rebecca Dekker:
Yeah and I can think to my own culture and upbringing in a white community, primarily white community, was that you didn't announce your pregnancy until 12 weeks because that way, you could hide a miscarriage. If you had one, it was so shameful and something that you would never talk about. It was like not good manners to talk about it.
Rose Rankin:
I think that's kind of universal because even with my culture and many other cultures I've worked with, it's the same thing. You don't announce until you're X, Y, and Z amount of weeks along. I'm like, "That usually leaves the birthing parent in the dark." If a loss happens, they don't have community to support them. They don't have anyone around them to love them through it. Because whether you've been pregnant for one week or 12 weeks, you still experienced that loss. It still hurts because you were expecting this baby and now that expectation and help was taken from you. I felt like it was kind of toxic that we put birthing people into this box where if something happens, you can't tell anyone, but then you have to go through it alone, but come back like nothing happened.
Rebecca Dekker:
Yeah. There's still stigma attached to it. And…you're left alone. When it happens.
Rose Rankin:
For me, I feel like the more that we normalize talking about pregnancy, as soon as it happens, as soon as you're… it's confirmed. Not saying you have to tell the world, but if you're ready to share, you shouldn't feel like, "Oh, I have to hide it until my second trimester because those second trimester and third-trimester losses are a lot more uncommon." They do happen. And you're going to still need the same support regardless of when it happens. If we don't talk about it, we can never be prepared to care for those people. I think part of that hiding your pregnancy into the second trimester is kind of what people don't know how to talk about loss because so often again, it's swept under the rug. You just keep living.
Rebecca Dekker:
How can birth workers or health care workers who are not trained as a loss doula be more affirmative and aware that communities of color, especially the Black community may be in need of better support or different support when it comes to experiencing grief and loss?
Rose Rankin:
Listening. A lot of the times, they don't believe that we can advocate for our own bodies. I say this because our maternal and infant mortality rate is high. Both of them are nearly double our white counterparts. Regardless of socioeconomic status, education, none of those improve our chances of living during childbirth or our kids surviving the first year and a lot of the time is because they don't believe that we can advocate for ourselves. They don't believe that we are able to tell them our needs or tell them when something's wrong. Most of the times that I've seen things happen with my clients, it's not because there was something astronomical that happened or that our bodies are so different from white bodies that we just have all these complications. It's because we knew something was wrong, but they wouldn't listen.
When I had my oldest daughter, I was sent home and I told them something was wrong. Less than 48 hours later, I was back in the hospital. My lung collapsed. I had a blood clot. I had fluid feeling and no one listened and I was 20 at the time. So I was young, I was Black and I was unwed. So I basically just obviously didn't know about my body. Now that I'm older, I realized had they listened when I told them I feel this pain, my chest is tight before I left instead of them brushing it off, I probably could have avoided a lot of recovery and actually hadn't… Not have been separated from my infant. Even with my clients now, a lot of it is people don't listen or they don't trust us to know our bodies. There are still a lot of stereotypes and stigmas around caring for Black bodies.
I'm pretty sure you're familiar with the origin of gynecology and things. So our bodies sometimes were the basis for developing these treatments, but you still don't believe we know our bodies enough to teach you about them. I think that's the biggest thing, learning to listen and ask the communities what they need. We can't support someone without knowing their needs.
Rebecca Dekker:
Listen, listen, listen, listen…
Rose Rankin:
And ask. Communicate. Again, that communication, if they don't communicate and unlearn some of their biases, the numbers aren't going to drop. If they're going to still give us the same… Still hold onto them and for those implicit biases and other biases they have, it's not going to help us at all.
Rebecca Dekker:
What are some takeaways you want people listening to know when it comes to creating space for supportive healing and recovery for parents or individuals who've experienced loss during pregnancy or infancy?
Rose Rankin:
Don't be scared to ask the parent or the parents what they need because the birthing parent is going to need different support than the parent who didn't experience the loss physically, but they experienced it emotionally. I also catered to them as well. My work isn't just for the birthing parent. It's for the entire family down to the kids. Kids understand what's happening. A lot of the time when we experience a loss, we don't think about how it affects our children. They're listening and they know, especially if they knew that you were expecting, but now a baby's not coming home. Don't assume you know what that parent needs. Don't assume you know how to support them. Because again, support looks different for everyone. There's no blueprint for exactly how to handle someone experiencing a loss, especially because there are so many different factors that tie into it.
Be reassuring. Give the parent the space they need or give them the comfort they need. It depends on what they need in the moment. I think my biggest thing with this is communication. Communicate with the parent and never be scared to ask what they need or do a "needs inventory" as I call it. Some parents like to be left alone, but want someone to help with the kids. Some parents just need a sounding board. They're angry. They're frustrated. All of these emotions are normal. Validate their feelings. Even if you don't understand why they're feeling, what they're feeling, it doesn't mean it's invalid. It just doesn't apply to you and you're lucky to not have went through it to understand what they're feeling.
So just again, communication, reassuring and remembering that the entire family is affected. Even if they don't talk about it, hold space for them. Remember to not personalize the experience, it's not your experience so individualize this to each client. I think that's the main thing. It's just being supportive, validating their feelings, and giving them the care that they need. So often we want to give them what we think they need, but the same way we, everybody… Birth plan is different. Everyone needs different support during birth. Parents experiencing a loss are the same.
Rebecca Dekker:
You mentioned earlier at the very beginning is that family and friends and other people in your support circle often don't know what to say when their friend or family member experiences a loss especially… Obviously, with miscarriage and stillbirth, especially with the loss of an infant. Do you have any advice for family or friends who are listening, who want to be able to reach out, but they can't find words.
Rose Rankin:
My favorite thing to ask on when they're experiencing anything, whether it's grief, a hard time, anything, is what do you need? That question can open up a door that would have otherwise remain locked when you didn't know what to say. Sometimes, there are no words to comfort a parent who's lost a child, especially one that they did get to bring home, and then the infant passes away before the first year of life. Sometimes the best thing you can say is, "what do you need from me? What can I do to support you?" The person may not know at that time, but that opened up something for them. So when they do need it, they know they can ask you and it's a safe space. So just asking the parent. Don't assume. It's okay to ask.
Rebecca Dekker:
I love that. Just letting them know that you're there and then come back if they can't think of anything right now.
Rose Rankin:
Let them know the door is always open.
Rebecca Dekker:
What are some ways you incorporate self-care and healing for yourself, both as a loss parent and as a loss doula?
Rose Rankin:
I journal a lot. I believe that words are very powerful, whether we say them or write them. So I'm currently working on some journals for parents who have experienced loss. For me, I constantly do a self-inventory. I realized by working on those journals, this is great for people who are supportive to people with loss as well, because sometimes that energy does transfer. If there's someone who's very empathetic, you may feel heavy after working with someone who experienced a loss and you have to unpack that. So you're not bringing that home or to your next client, especially if you do both birth and loss. So you want to make sure you're resetting yourself. For me, I'm very big on candles, relaxation, reading, finding what makes you happy. Self-care isn't always just bubble baths and towels and cucumbers on your eyes. Sometimes self-care is literally just sitting in a park for 15 minutes and releasing. If you need to scream or cry, that's okay. That's still self-care.
So for me, my self-care regimen is what I feel in the moment. If I'm super heavy and I can't articulate what I'm feeling, I journal it out. If I just feel weighed down by everything I've worked on, like one week I had, I think, three losses in the same week with three different clients and by the end of that week, I was so overwhelmed. People think because I've done this for so long that I can just breeze through it. It's still a shock to the system every time because no parents should experience it. So I will go outside. If I need to scream, I will scream. If I need to cry, I will cry. Then I just make sure, I make times to ground myself and center myself. You have to always find your grounding because if not, you're going to get lost in your work and that's a very dangerous place to be because you don't want to become desensitized in such a sensitive subject.
Rebecca Dekker:
It's like, you don't want to be desensitized or dissociating from your work, but you don't want to get…
Rose Rankin:
Right. You don't want to get wrapped up in it.
Rebecca Dekker:
Yeah.
Rose Rankin:
Right. You want to keep your compassion, but you don't want to get lost and being overwhelmed because for me, I felt like I absorbed other people's energy. I literally want to take people's pain away. That's part of why I do this work. For me, it's like I'll carry a burden for you while you can't do it. I have to also remember to sit it down after the fact I can't just keep carrying it around and building up because then I'm no good to them. People say you can't pour from an empty cup.
Rebecca Dekker:
How do people find you, Rose? When they're experiencing a loss, how do people even realize, "Hey, I can find a loss doula to help me through this."? How does that work in your community?
Rose Rankin:
In all honesty, a lot of people still don't know that we exist. So my goal for the rest of this year and next year is normalizing and talking about loss and grief and PAIL doulas, that we're here. Then also teaching birth doulas about this work because there are a lot of full spectrum doulas, but a lot of them still don't think about that's part of the spectrum. So for me, it's about normalizing and letting them know, "Hey, a full spectrum doula support you through loss." And kind of normalizing that conversation and not just strictly birth, birth, birth, because some people do give birth, but the child may not come home with the parent. So for me, I'm becoming more vocal on social media. I've been kind of off this year. Like I said, last year I experienced a loss and I'm still recovering from that. I pulled back from my work a little bit simply because I didn't want my grief to fall into my clients. It's unfair. So for me, I'm more active on Instagram. I believe… 
Rebecca Dekker:
People can follow you at Tranquil Doula Services? 
Rose Rankin:
Yes. Tranquil Doula Services. I believe in bringing tranquility to my clients, even in darkest of times, so they can follow me there. I'm big on just word of mouth. Sometimes people find me simply because someone they know had a loss. I tell people all the time, even if you look at things in society, a lot of people try new things simply because someone else mentioned it. I tell people it's okay to tell us if you decide to talk about your loss, it's okay to mention that you had a loss doula. You never know what someone else may be going through. Some of us don't offer services strictly to individuals just now experiencing a loss. Sometimes you just need that support person in that bridge after the fact.
Rebecca Dekker:
Like a postpartum loss.
Rose Rankin:
Exactly. The same people who find postpartum doulas, they can have someone who does postpartum loss as well. That's where I come in. Sometimes you just need to "woo saa" and sit down and have that moment. It's okay to talk about it and pass that word along like, "Hey, I had a loss. I'm not experiencing it right now, but my loss was X, Y, and Z amount of time ago. Can this person support me?" The more we talk about it, again, communication, the more we talk about it, the more people can normalize and knowing that we're out there.
Rebecca Dekker:
You mentioned raising awareness of loss doulas. Are there any other projects coming up that you'd like to share with our listeners?
Rose Rankin:
For me, the main thing I'm working on is next year. Summer 2022, I plan on releasing a training, a self-paced training. This one isn't going to be strictly for just PAIL or bereavement doulas. This is also teaching birth doulas how to support someone because though I've learned the hard way that it can be an absolutely normal birth that can go wrong at the last minute, you don't want to be that person who kind of clams up and can't support your client anymore. So I'm releasing a training next year to kind of ease people into understanding what to do in the event that your birth turns into a loss service because we don't really think about it. So, that's coming summer 2022.
Rebecca Dekker:
That's exciting and we'd love to share that when it comes out. Rose, is there anything else you want to share with our listeners, any like takeaways or words of wisdom for people who are experiencing loss or working with loss families?
Rose Rankin:
To the parents that have experienced a loss, it's not your fault. Your feelings are valid. If you need support, it's okay to seek support at any point in your journey. For those who are supporting the person or the people experiencing the loss, communicate. If you don't know what to say, ask them what they need. It's okay not to know how to support them, but they can tell you what support they need. To everyone listening, just talk about it more. It's not a taboo. Loss happens. We don't sweep under the rug when an adult passes. So we should still honor and validate and just talk about the kids that we've lost too soon.
Rebecca Dekker:
Thank you, Rose, so much for coming on the podcast and sharing your wisdom with us.
Rose Rankin:
You're welcome. Thank you for having me. I really appreciate it.
Rebecca Dekker:
Yeah and we look forward to following your work at Tranquil Doula Services and anybody else who's listening, we encourage you to follow Rose there as well.
Rose Rankin:
Thank you so much.
Rebecca Dekker:
This podcast episode was brought to you by the book, Babies Are Not Pizzas: They're Born, Not Delivered! Babies Are Not Pizzas is a memoir that tells the story of how I navigated a broken healthcare system and uncovered how I could still receive evidence-based care. In this book, you'll learn about the history of childbirth and midwifery, the evidence on a variety of birth topics, and how we can prevent preventable trauma in childbirth. Babies Are Not Pizzas is available on Amazon as a kindle, paperback, hardcover, and audible book. Get your copy today and make sure to email me after you read it to let me know your thoughts.
Listening to this podcast is an Australian College of Midwives CPD Recognised Activity.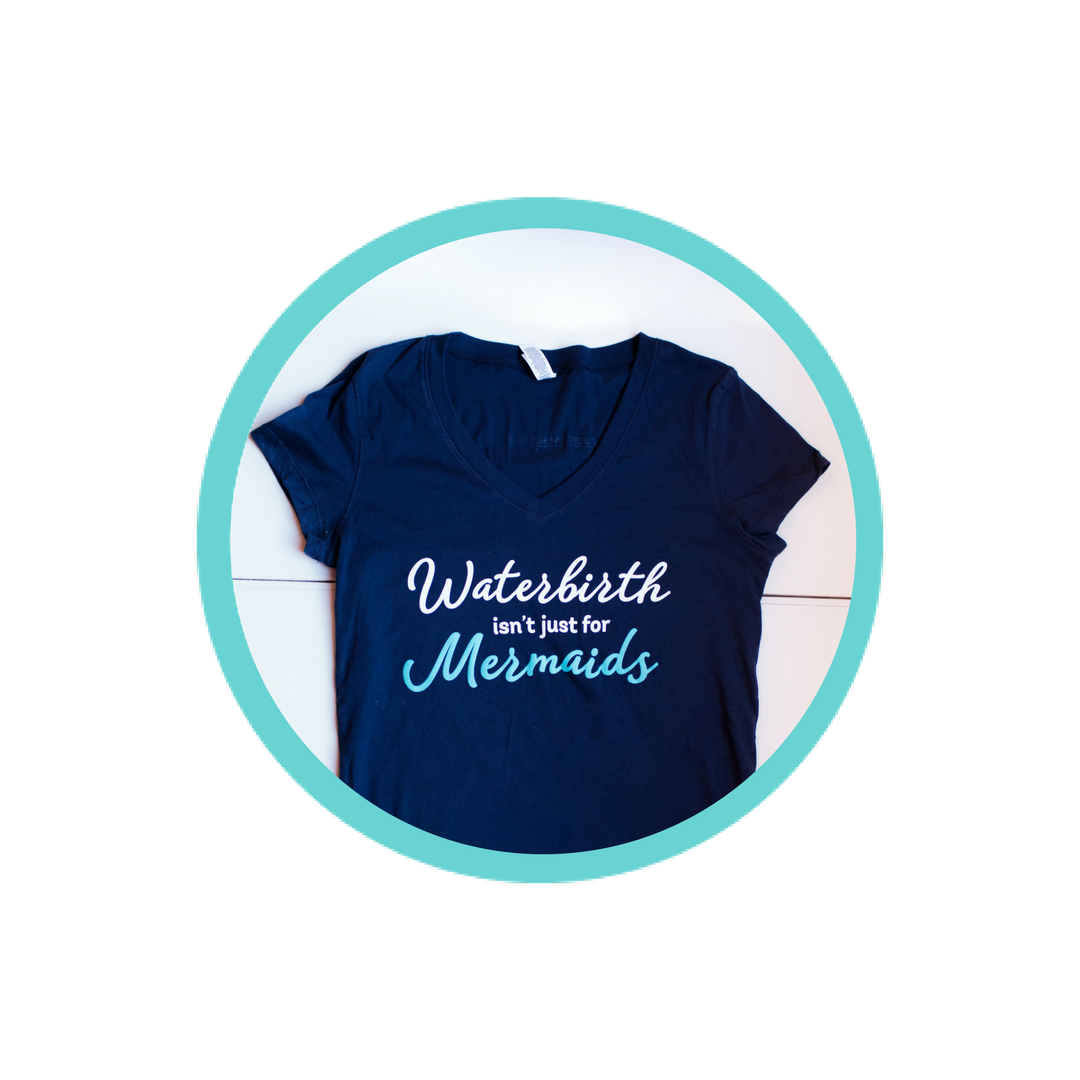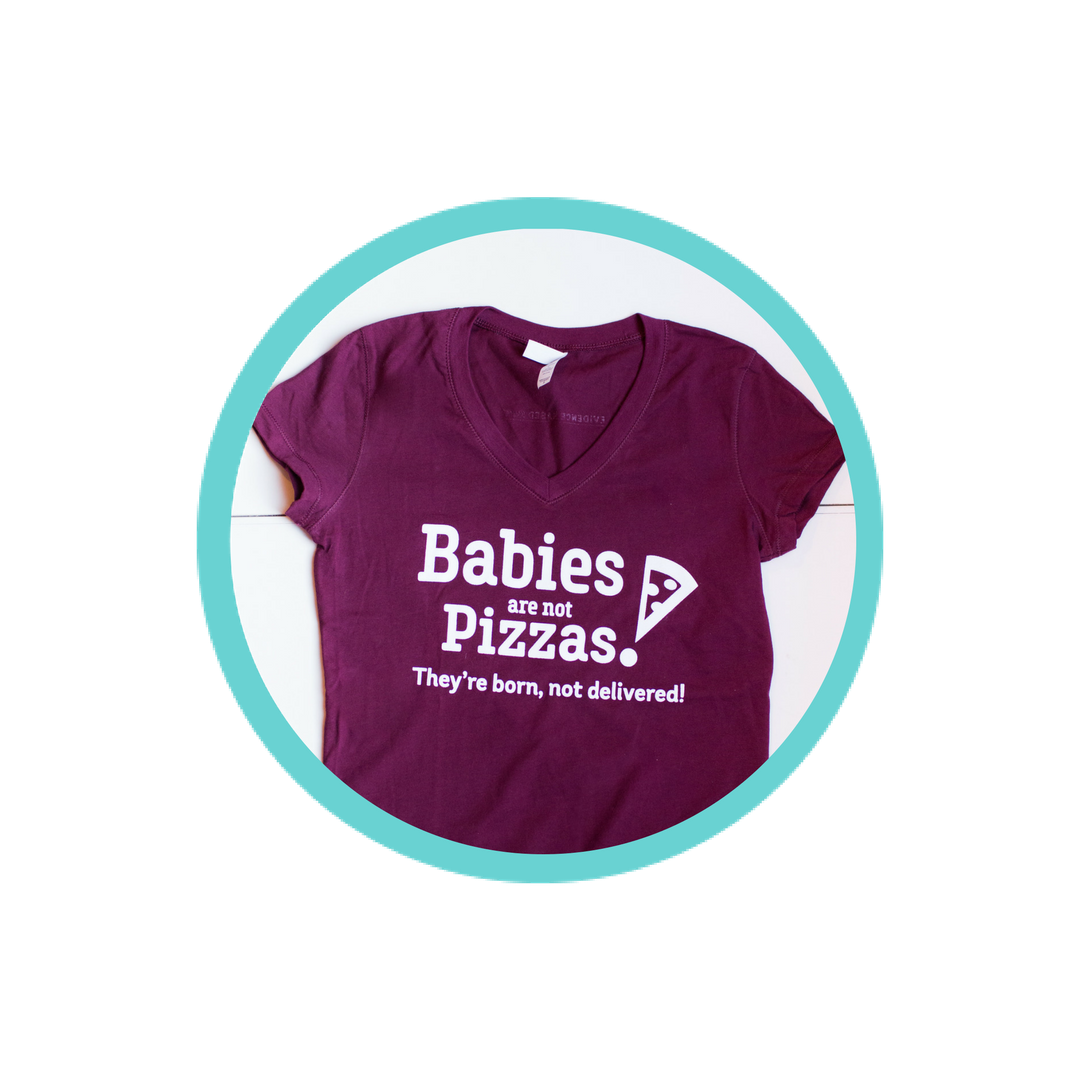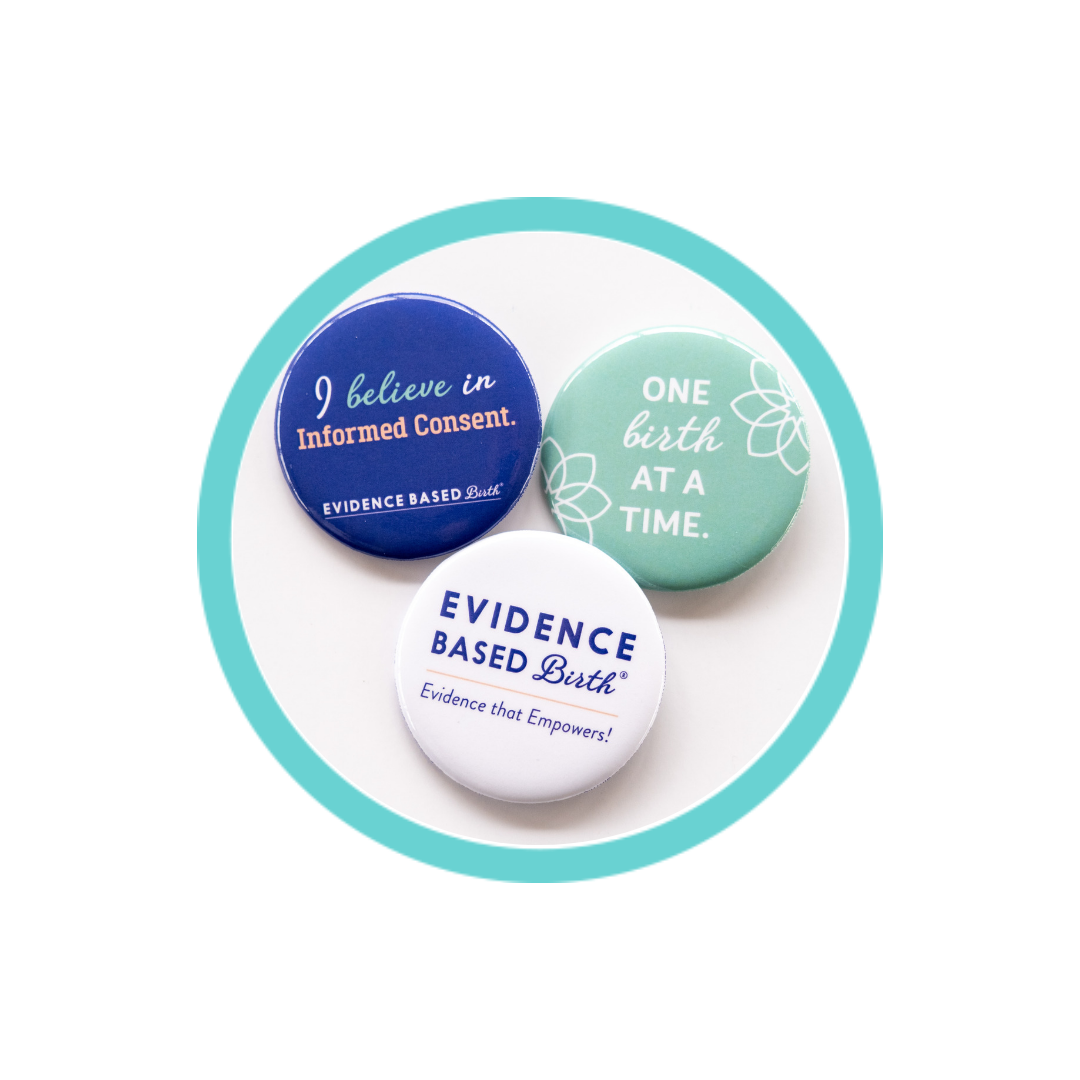 Stay empowered, read more :
January 30, 2013 by Rebecca Dekker, PhD, RN, APRN © Copyright Evidence Based Birth®. Please see disclaimer and terms of use. Last December, I announced on my Facebook page that the Joint Commission had decided to make their perinatal core measures mandatory for U.S....