On today's podcast, we're going to talk with non-binary doula and childbirth educator, Moss Froom, about gender-affirming birth work and education.
Moss Froom (they/them), is a non-binary doula and childbirth educator living in Baltimore, Maryland. Moss offers trans and queer centered support services for people at all stages of their reproductive and family building journeys. Moss also teaches other birth workers how to provide support that's affirming and celebratory of trans and queer families.
We talk about how Moss got started in their journey to become involved in birth and reproductive work as a non-binary professional in birth work. We also talk about the importance of gender-affirming practices in birth work to create safer spaces for queer and trans families.
Content Warning: We mention misgendering, abortion, pregnancy loss, and infertility. 
Resources
Transcript
Rebecca Dekker:
Hi, everyone. On today's podcast, we're going to talk with non-binary doula and childbirth educator, Moss Froom, about gender-affirming birth work and education.
Rebecca Dekker:
Welcome to the Evidence Based Birth® podcast. My name is Rebecca Dekker and I'm a nurse with my PhD and the founder of Evidence Based Birth®. Join me each week as we work together to get evidence based information into the hands of families and professionals around the world. As a reminder, this information is not medical advice. See ebbirth.com/disclaimer, for more details.
Iya Mystique Faodugun:
Hi everyone. My name is Iya Mystique Faodugun, pronouns, they/she.
Rebecca Dekker:
And my name is Rebecca Dekker. pronouns, she/her, and we will be your co-host for today's episode. Today, we are so excited to welcome Moss Froom to talk about gender affirming birth work and education. Before we interview Moss, I want to let you know that if there are any detailed content or trigger warnings. We always post them in the description or show notes that go along with this podcast episode. And now we'd like to introduce our honored guest.
Iya Mystique Faodugun:
Moss Froom, pronouns, they/them, is a non-binary doula and childbirth educator living in Baltimore, Maryland. Moss offers trans and queer centered support services for people at all stages of their reproductive and family building journeys. And also teaches other birth workers, how to provide support that's affirming and celebratory of trans and queer families.
Rebecca Dekker:
We are so thrilled that Moss is here. Welcome Moss to the Evidence Based Birth® podcast.
Moss Froom:
Hi, y'all. It's so wonderful to be here. Thank you so much for having me.
Rebecca Dekker:
And thank you to Iya Mystique for introducing us to you Moss.
Moss Froom:
Yeah, absolutely. It's great to see you.
Iya Mystique Faodugun:
Yes. I love Moss. I will continue to tell everybody how much I love them. We have been introduced in passing as they call it and we haven't officially met face to face in person, but we will, I'm claiming that. But we've always been working together like on panels or collaborating with mutual birth workers. So I'm just so happy to bring you on here to this platform so everybody can know what you do and how you're just transforming birth work, especially in Baltimore. So I'm so excited to have you here.
Moss Froom:
Yeah. And the feeling is absolutely mutual, Iya. It's so great to get to talk with both of you today. I feel like Evidence Based Birth® is a resource that I use all the time and I feel really excited to get to chat with you all.
Rebecca Dekker:
So we'd love to hear your story Moss. Can you tell us and our listeners how you got started in the profession of birth work?
Moss Froom:
Yeah, absolutely. So I always kind of say that I feel like I got kind of called into this work by the people that I love in my community because I was drawn to birth in my early adulthood, as somebody who wasn't really exposed to a lot of birth stuff growing up. I didn't spend a lot of time with babies growing up, but as I was sort of, just learning more about the world and finding the things that really excited me. I feel like I found… I was really drawn into birth stuff as a part of life where you are able to sort of access a little bit or of like the animal parts of being a human being. And that has a lot to do with how I feel about gender and non-binary identity too.
But fast forward, it was like, I learned about birth. I trained as a birth doula and then I didn't really get started practicing immediately, but fast forwarding into, like I arrive in my early thirties and I have this very established and deeply rooted community with my close ones who are all fellow like queer and trans people. And just by virtue of, I think arriving into our early thirties, a lot of my closest people were starting to journey into seeking fertility treatment and fertility care generally, starting to try to get pregnant, getting pregnant, starting to have babies. And as somebody who had trained as a doula, I was like, "Ooh, I can't wait to help you all find the trans-affirming versions of all of the resources that you need. All of the support people that you need." And through that searching, I was really coming up short.
And so it kind of showed me that my community and especially my local community really needed somebody who could be that trans doula for our family building journeys and the various reproductive stuff that was going on with us. But also just that, like there was such a void in trans-affirming, like informational resource that I felt like I could help to chip away at that void out of them, so that kind of just called me into the work. And so really for the past around three years, that's what I've been dedicating my time to.
Rebecca Dekker:
I love that. I love how you saw the need in your community and you were like, "I'm going to fill that need."
Moss Froom:
Yeah. I feel I was really lucky to have found that.
Iya Mystique Faodugun:
And I think that was definitely, like you stated Moss. I feel like there was a trend that all of us like we hit 30, in our 30s and we're like, "Wait, something has got to give. We have to do something I'm sick of X, Y, and Z." Kind of following that calling like a lot of us kind of flooded in. I literally feel like a lot of us in our 20s, we're kind of like, "Mm, okay, I'm going to do this birth work thing." Or whatever, or I may not be into it, but I think when we shifted into our 30s, it's kind of like a start of our own healing process because of our own experiences. Whether we gave birth or not, we made witness birth and we were seeing birth with our own kindred and our family members, so I really like how you just said, like you just shifted in your thirties to just create these spaces and this new language, which is really not new.
I will say that, but to others, it's new. It's new, it's a learning process, but it's definitely, I will say a new shift, a new vision in birth work that hasn't been spoken out in a long time. So I definitely… And just watching you work as a full spectrum doula, especially, and just for those who may not know what a full spectrum doula is, can you just kind of explain that to them? Like, what is a full spectrum doula? What do you do with that? Like, why do you do that? And just, how did it look like in the queer and trans community?
Moss Froom:
Yeah, absolutely. So as a full spectrum birth worker, what that means to me is that I'm just there to support folks at no matter what point or juncture they're at. And they're like either reproductive or family building journeys. So when it comes down to it, what this means is that I support people through not just labor and birth earth, but also through fertility, through abortion, through postpartum, through pregnancy loss, really like anywhere on that twisting and turning path through all of the things, whether it's like an intentional family building journey or whether it's just kind of navigating the reproductive health or pelvic health sphere.
And I think that it's especially, I feel especially called to do that sort of full gamete service because as you know, queer and trans people who are seeking reproductive healthcare or who are trying to build our families, like there are just so… There's just like a lack of understanding and competency in a lot of the healthcare institutions that we're interacting with, no matter like what juncture of that reproductive or family building path you're on. And so I think it is really helpful to have somebody who can be a birth worker, a companion for with you throughout out the entire journey to help. I mean to do what doula's do in general, which is helping people advocate for themselves as well as all of the emotional support. And that can be really helpful when you're trying to interact with these institutions that are just like not set up for us as queer and trans families.
Rebecca Dekker:
You mentioned as part of the spectrum, like fertility treatments, and that really stuck out to me because when we were doing our research for the updated article about pregnancy and birth at the age of 35 and older. We were learning a lot about how fertility treatments are very… Well, not only highly gendered, but mainly catering to white cisgendered heterosexual couples. So I was wondering if you could talk a little bit about, as a full spectrum doula, how do you assist families on that fertility journey, especially your queer and trans families?
Moss Froom:
Yeah, I mean, on the… From the get go, a lot of us have to interact with some sort of assisted reproductive technology to get pregnant. Obviously not all queer and trans families need to use this. It's like queer and trans families look like all different arrangements of people with all different kinds of gametes, but a lot of us do need to access some sort of assistance when it comes to getting pregnant, because a lot of us don't have all the gametes represented that we need in order to achieve a pregnancy, so many of us need to do at least things like finding sperm donors and accessing sperm, as well as figuring out the best way for our individual families to do the sperm getting in the same place at the same time as the egg stuff.
And that's just like for folks who that's like ICIs and IUIs are the sort of the journey, but then there's also so many different layers as people need to access further and further sort of intervention or a higher like removing of the variables in order to get pregnant. So when you get into territory of working with reproductive endocrinologists, I feel like that is where things get extra exclusive and sort of like cis-hetero centered in a way that can be really difficult to navigate. And so as a supporter, I feel like a lot of what I do is education. I like run… Once in a while, I'll run a workshop. That's just about getting all of that information together about like what people's options are in a context that is affirming as accessing information about these various levels of fertility care in the first place is hard to do because the information is like, so spread out into a million different places.
And on top of that, it's like, I have not yet found a currently existing resource that lays all of this out together. And in a way that is not super gendery. So, and, but however that resource is coming because a couple of my amazing queer and trans birth worker colleagues are currently working on a resource. Their names are Ray Rocklin and Maria Goodman. And they are amazing midwives who are working on this exact resource that we need, which is like bringing together all of this, like how to get of pregnant information in a format that is affirming and celebratory of queer and trans families.
So looking forward to that resource, but currently there's so little information that's easily accessible for queer and trans families. So education is a big piece of it, whether that's privately with clients or in a workshop format. And then, further beyond that, I love to just be a sort of companion through the journey because people are out there getting misgendered all the time and getting misunderstood and fertility stuff can be such a legal and financial burden that just makes the whole family building experience really, really stressful. So I think it's important for folks to have layers and layers of support around that.
Iya Mystique Faodugun:
And now I know because we've worked together, like I said, by passing and virtually. I'm always in awe of like, just you being an educator in this, you're so much more in this work, but you are definitely like a true educator when it comes to gender-affirming birth work. And we've been dropping that, especially you have been dropping that term, gender-affirming birth work. So with you teaching workshops about that, can you explain to our listeners who may not know what gender-affirming is or what it looks like and what it's all about, and just as it's important in birth work, because it's lacking, but it's coming its way to make its appearance. And just because of you and others in this work who are making sure this term is going to continue to be repeated until people get it. So can you explain to our listeners who may not know what gender-affirming birth work is, especially how that shows up in your workshops?
Moss Froom:
Yeah, so gender-affirming birth work is something that I feel like is both really, really simple. And there's more to it than just sort of immediately meets the eye. And so how I think about this as is just that… It's doing birth work in a way that just doesn't assume things about people. So, whereas it's very traditional or really common in mainstream birth world to just assume that our clients are women or mothers. Gender-affirming birth work just means kind of walking that back and just like asking people who they are. So instead of just assuming something about somebody's gender or assuming something about whether this person is the intended parent for the child that may come. It's just about walking it back and just asking people from the get go, who they are and operating with that in mind.
And so like one big piece of this that I think is the immediate sort of piece that we're really talking a lot about in birth culture is utilizing non-assumptive or gender open terminology, as we're talking to groups of pregnant people, or just talking about birth at large. And this is also a place that has gotten so unnecessarily divisive. But I think that the biggest takeaway about affirming or gender-affirming birth work that I want people to understand is just that it's all about just like learning about each of our clients individually. So asking them questions about themselves, figuring out what is the most supportive of language to use with that individual person, figuring out what makes them feel best in themselves and their bodies and their experience. And then just being somebody in their life that's reflecting all of that back to them and making them feel the most supported as possible.
So, like I said, using inclusive or… I like to use words like gender open or not assuming language as a jumping off point to really just get down to the root of like, what are the words that you specifically like and use for yourself? And then I, as somebody who's here to support, you're just going to reflect all of that back to you throughout the course of our working together, so that's I think of step one of it. And then as we navigate deeper and deeper into a more and more affirming practice, I think that we get the opportunity to think deeper about the ways that birth culture or reproductive healthcare institutions are getting things are sort of obscuring, are obscuring truths or the real information about trans reproductive issues or experience.
And there are just some helpful sort of infrastructural and behavioral pieces to doing affirming birth work that… I think that they're not that difficult, but it's just about finding out what those things are, so I do teach workshops about this exact thing. I teach like a one-on-one course for folks who are new to the… Who are just trying to transform their practice from a more traditionally gendered model into a more gender-affirming model. And then I get to teach a two-on-one, which is really fun, because it's like a more skill sharing, like digging deep into the deeper parts of practicing in a gender-affirming way.
Iya Mystique Faodugun:
And I like how you use the term gender open or non assuming language, because I will say from my own experience, having my own kid, when I'm constantly saying, "Don't call me mother or mommy, mama." It's kind of icky for me because it's like with mama, you have to be like my kindred or my family member because we hear that. But I'm like, you're a total stranger not asking, or asking those questions when I scratch off female and I'm literally writing non-binary my pronouns are this or I'll put in the comments, I'm gender fluid and you hear the snickers, you hear the jokes. It's very harmful. It's very triggering. It's very upsetting. It's not professional at all, so it's great that you're creating these spaces and creating these workshops and creating that new… To me, it's a new term. I'm learning something from you every day.
Like gender open, like being open and it's not like you're not assuming just because I'm feminine presenting, you're not assuming that I say, "Yes, I am a mother." The only one who pretty much calls me mama is my kid. That's it. Just kind of like you said, ask those questions, like getting to know the client, getting to know that person know that where are they coming from and not making assumptions. So I think that's beautiful and that's beautifully said because that's a very touching point for me, especially with me relearning and unlearning a lot of things that I learn from where I come from. That's very cisgendered and woman is a woman and man is a man and all that stuff. I will be nice, but just kind of dealing with that. So it's great that you are just, like I said, creating those spaces and allowing folks to unlearn what they… That is harmful in this practice definitely.
Moss Froom:
Thanks. Yeah. I think that ultimately it is helpful for working with any client it's like everybody is coming to their birth experiences or whatever their perinatal experiences with their whole lives of experience. And everybody has different needs to feel really safe and comfortable. And so if we just ask them a lot of good questions, then we get to be the best supporters possible, whether they're trans or not. It's like some people just don't want to get called mommy by random strangers that they meet and it's like, you don't have to be trans to have that.
Iya Mystique Faodugun:
Right, right. I know people who are not trans or non-binary, gender fluid and they're like, "Please don't call me mommy."
Moss Froom:
Yeah, exactly. .
Rebecca Dekker:
It's something basic that I learned in nursing school, is you don't assume things about people. And so it's really frustrating to me that so many nurses especially do make assumptions and snicker at the gender inclusive language or non-binary people. That's one of my big pet peeves right now. But I just go back to when I was the basics of nursing education are like, you don't assume things about people because assume means it makes an a** out of you and me, is what they taught us. And they taught us not to call people, "Sweetie, honey mama." All of that is kind of infantilizing or treating them like they're lesser than you. So it just kind of seems common basic decency to find out what people want to be called and then call them that. I like how you talked about reflecting. That's a really beautiful language.
Moss Froom:
Right. It's like, you just got to get people to tell you who they are and then you have the opportunity to show them that you see them.
Rebecca Dekker:
So you talked about the using that strategy of listening, not assuming and reflecting. Do you have any other top strategies you would want to share for gender-affirming birth work, maybe one or two for other ways of working in the birth world?
Moss Froom:
Yeah, absolutely. I think, well, the first thing that popped into my head when you asked, was a useful strategy for apologizing and recovering when you do mess up and when you are the person that misgenders somebody, because I think that this is just one of the most important parts of being prepared to work with queer and trans families, because we all make mistakes.
It happens. And it's really important to know how to gracefully and respectfully recover from those mistakes and begin to rebuild trust with those clients or friends or whoever we're talking about. And it's actually very simple and there are some traps in there that people tend to fall into when they're maybe more anxious about being the person that has made the mistake, so my sort of recipe for recovering from accidentally misgendering somebody is that if you are the person that realizes that you misgendered somebody, the first thing you want do is just rewind and say the thing back, but using the correct language. Whatever you messed up, just correct that mistake. Then apologize. And you want to apologize absolutely genuinely, but also very concisely because this is the trap that people fall into where we can see people get into a real apology spiral that it's like the superfluous over apology that just kind of sucks the centering of the interaction onto you as the person that made the mistake, instead of keeping centered the person who has just been misgendered or harmed, so everybody in the room wants this to be over as soon as possible. So the third thing is just to move on. So you want to correct yourself.
Apologize genuinely, concisely, and then just keep it moving. You want to just keep talking about the thing that you were saying, you just really don't want to get caught up in making the over apology, like the thing that's happening. It's really common for folks to get into the like, "Oh my God, I'm trying so hard. You have to forgive me." And this kind of thing just puts us as the person who's just been misgendered in a really uncomfortable and unfair position of having to give forgiveness in order to move the interaction along. And it just sucks. It sucks to be there. It sucks for the person who is like beating themselves up.
Iya Mystique Faodugun:
It's so draining.
Moss Froom:
Well, yea.
Iya Mystique Faodugun:
It's draining. It's exhausting.
Moss Froom:
Exactly. So it can be simpler. You just got to correct yourself, apologize and move it along. And that is, I think a really important strategy to practice and just get used to… Especially if you are not in trans bubble world where you're just constantly exercising these muscles of just being in this culture. We're all just switching pronouns all the time and we're all getting used to things. And we're used to sort of re-routing those neural pathways, but not everybody has that just all that practice under their belt. And so it really is important to just be practicing those kinds of things. And it makes it a lot easier in the moment to utilize them.
Rebecca Dekker:
Yeah. I love that. Knowing how to apologize. Not making it about yourself. Yeah. It reminds me a little bit of like white fragility or white tears.
Iya Mystique Faodugun:
Oh, yes, because it can get exhausting. Like it's here we are. We're talking about something. You made a mistake. It is what it is. Like you said, correct it, apologize and move on because just turning the situation into, like you said, "Oh my gosh, I'm so sorry. I didn't mean…" Now it's a whole…And I'm not trying to say, it's literally feels like another scene coming in and then you have to shift your focus on, Okay, this person. I get it. You feel bad. It's okay. Just let's move on. And now it's awkward. It doesn't have to be awkward. Just move on. It's like, if you bumped into somebody, you're like, "Oh, excuse me." You move on. That's it. That's all you have to do. That's literally all you have to do exactly.
Moss Froom:
Yeah. I feel like sometimes people need to have that guidance though, because people are so anxious about getting it right. And we all as trans people know that not everyone's going to get it right all the time. And so just giving us the grace of the correction and the apology, it's like, great. And then the ultimate grace is keeping it moving, so that I'm here to give permission that this is like a perfectly acceptable way to operate in these moments.
Rebecca Dekker:
Yeah. Is there anything else you want to share about gender-affirming birth work?
Moss Froom:
Yeah. I think another piece that is helpful is a level of self education about… On the one hand, I think just like trans stuff in general. There's lots and lots of resources out there. There's lots of people, people who are trans on the internet talking about trans experience. So I think that making sure to do some level of self education or, I mean, self education may be the wrong word. It's like take workshops from trans educators, like get a little bit more background information so that you can feel confident and prepared to work with trans and queer families. And so that you're not accidentally putting your clients in the position of becoming your educator, because that's just an unfair dynamic that also pops up all the time that we want our support people to be able to jump in and support us.
And we don't want to have to take have that level where we're doing them a service of education in order to prepare them to support us. And there just is so much out there for folks to learn. So I think that taking people up on the offerings that they are providing in terms of education around things like background trans stuff, like common trans experiences and even things like the basic common use terminology that we're using, because these things do shift and change all the time. So it's useful to be at little updates once in a while from people who are within trans culture, as well as there is a ton of misinformation around trans reproductive experience and issues that is currently being told to people by their own healthcare providers.
So I think that as birth workers who are specifically here to support our clients, it's like if we can do a little bit of the work of helping people understand the sort of the real information about their own bodies and reproductive stuff. I think that is like another big piece of the puzzle. So there's a lot of myths and misinformation out there around like how taking testosterone as gender-affirming hormone therapy impacts fertility and spoiler is that it doesn't make you infertile. There's no research to actually suggest that, but that is like a thing that… I mean my friend, I have a friend who went on testosterone last year and their doctor told them that. So it's really just still commonly told myths. And then there's lots of other stuff. There's stuff about how the realities of what to expect from chest changes during pregnancy for folks who have had top surgeries. There is stuff around like who is able to induce lactation, lots of stuff to be learned and to be a resource about trans families.
Iya Mystique Faodugun:
I will always forever tell you that you bring sweetness into what is considered radical. It's very radical work we're doing. And I think, I feel like you are one of the few people I literally lean toward when I'm feeling a little rage in the birth work people are making me angry. And then I would say, "What did Moss say? Let me go back and reflect on what Moss is doing and saying about what's happening," because you literally bring that balance. You bring that sweetness because yes, this work is ugly, and it can get ugly, but our radical doesn't have to always be so, "Let's burn everything down." Yeah, sometimes we have to burn it down, but we have to burn it down and knock everything down to just build up, like get a better foundation. So it's cool.
I always think of it. Like you burn it down, but the ashes are cooling off, so now let's rebuild. And I feel like you bring in that coolness. You may knock everything over, you may comfort us to be like, "You don't have to burn everything down." But you bring that sweetness that coolness in. And I really appreciate all the work you've been doing and you continue to do. And I can't wait to see what you have in, or what's in store for the future. So do you have any upcoming projects or anything you're working on? So our listeners can follow you and also share how they can follow you and follow your work.
Moss Froom:
Yeah, absolutely. And that was such a wonderful and affirming thing to hear. Thank you so much. I feel like, as somebody who has been involved in radical organizing for… I don't know, I guess the last decade and a half or whatever, it's like my… I've always been drawn to the rebuilding parts. I love to imagine the world that I think myself and the people that I love would love to exist. And so I feel like I've always been excited about the rebuilding parts. Don't get me wrong. I also love the burning down part. But I feel especially, maybe skilled around the rebuilding parts, but yes, absolutely. If you would like to work with me, I love to partner up with other birth workers who are trying to adapt their practices to be more gender-affirming.
And so I offer some private consulting coaching services for folks. I like to kind of doula the doulas in their transformation. And I think that's a really wonderful fun part of my work. And so if anybody out there is interested in getting to hang out around, transforming our practices together, please feel free to reach out. My website is mossthedoula.com and my Instagram handle is also @mossthedoula. Those are probably the best ways to reach out to me, but I will have workshops coming up to do some of that more like group shopping around, adapting to gender-affirming work practice. So yeah, Instagram's a great place to keep up with my workshop schedule as it is forthcoming. And if you are working with trans and queer families, I also run a trans and gestating support group, so if you want to let folks know if that's available to them. It's a totally free support group that convenes once a month for families who are trans and who are also expecting babies.
And if you are a trans birth worker and you want to hang out, I'm also, I mean, I'm not really running this. This is just like a hangout that I decided was happening and now has been happening for a year and a half. And it's like a really special sweet group of trans birth workers who just get on Zoom and just chit chat for like an hour and a half every month. But you're welcome to join us for that. All those links to those signup forms are in my Instagram bio. And yeah, I will be teaching workshops and I'm always running a trans centered childbirth education course privately. So if you have families who are looking for that, send them my way. But yeah. So lots of things all the time.
Rebecca Dekker:
Moss, you are doing all the things. I mean…
Iya Mystique Faodugun:
Moss is all the things. They are all the things. I would continue to say that. I love them so much, even though, like I said, we haven't met face to face, we will in the future soon. I'm planning that. But like I always say, Moss is all the things like they're out here doing the work, so I love it.
Moss Froom:
That's very sweet.
Rebecca Dekker:
Yeah. Encourage everyone to check out your website, mossthedoula.com and your Instagram page and just like all the resources. It's so incredible what you've built up over the past couple years. And we're so excited that you're out there educating people and that you were willing to come on and talk with our listeners and yeah, we are so grateful you're here today.
Moss Froom:
Well, thank you. I'm so grateful to have had the opportunity to chat with y'all and to talk a little bit about what I do and how we should all just be asking people more questions.
Rebecca Dekker:
All right, everyone. Thank you so much for listening. This is a new year. We're in January to 2022, so it's a great time to continue your education and we hope you check out Moss's resources for learning more about this topic. And if you enjoyed this podcast, we'd love it if you could leave a review on whatever podcasting platform you're listening on. All right. Thanks everyone. Bye
Iya Mystique Faodugun:
Bye.
Rebecca Dekker:
This podcast, last episode was brought to you by the Evidence Based Birth® Childbirth Class. This is Rebecca speaking. When I walked into the hospital to have my first baby, I had no idea what I was getting myself into. Since then, I've met countless parents who felt that they too were unprepared for the birth process in navigating the healthcare system. The next time I had a baby, I learned that in order to have the most empowering birth possible, I needed to learn the evidence on child birth practices. We are now offering the Evidence Based Birth® Childbirth Class totally online. In your class, you will work with an instructor who will skillfully mentor you and your partner in evidence based care, comfort measures, and advocacy so that you can both embrace your birth and parenting experiences with courage and confidence. Get empowered with an interactive online childbirth class, you and your partner will love. Visit evidencebasedbirth.com/childbirthclass to find your class now.
Listening to this podcast is an Australian College of Midwives CPD Recognised Activity.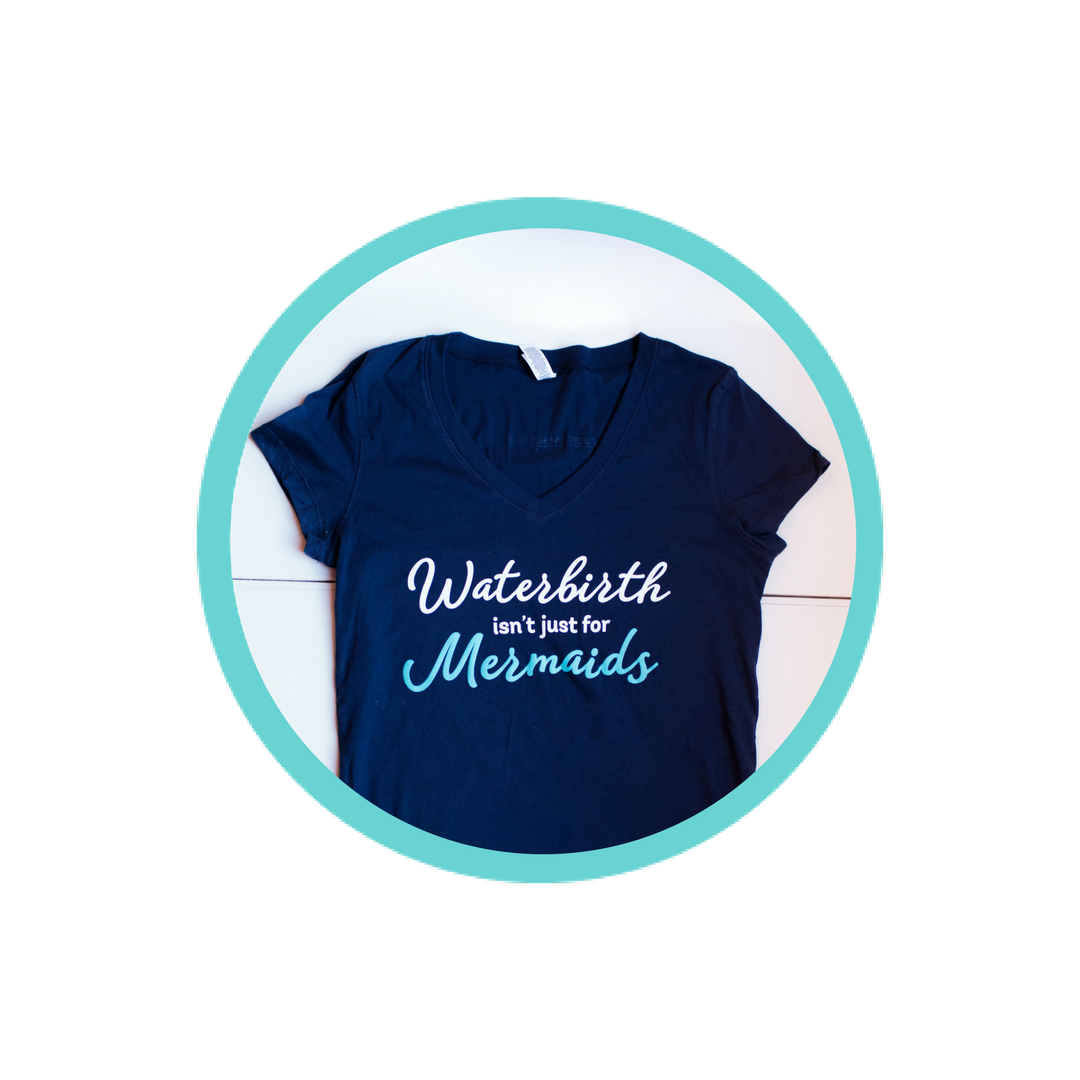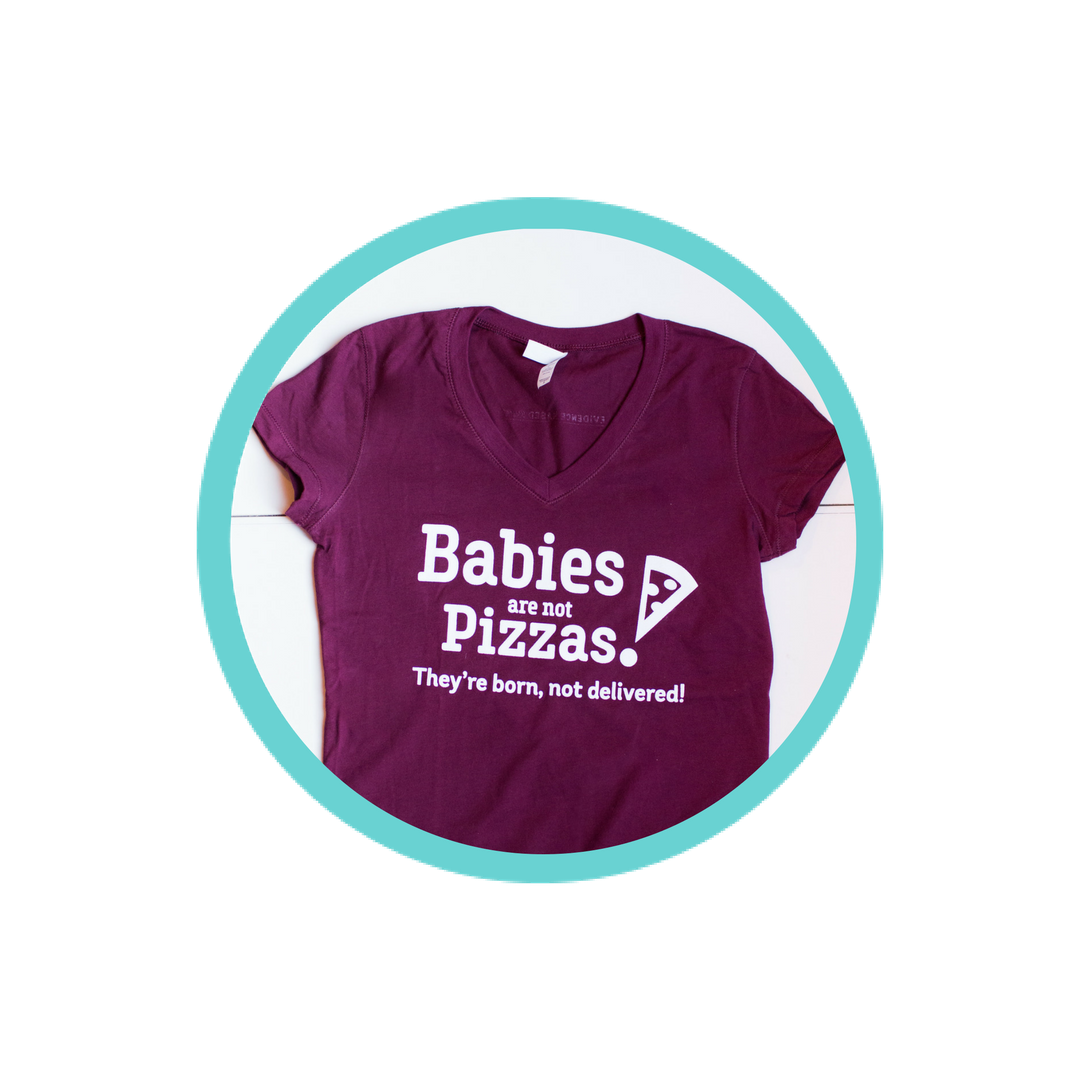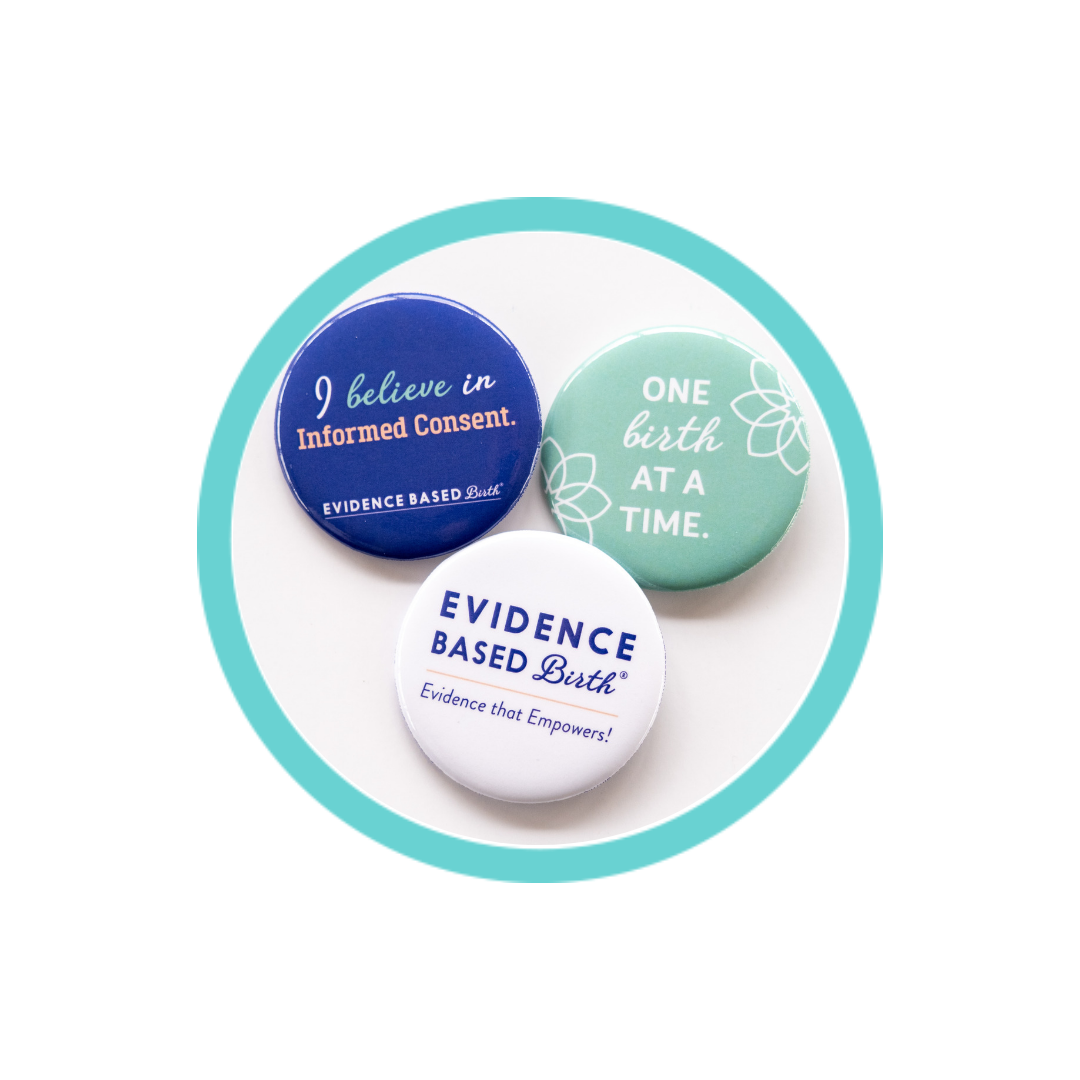 Stay empowered, read more :
Don't miss an episode! Subscribe to our podcast:  iTunes  |  Stitcher  In this episode we are continuing our series on protecting the perineum by talking about the evidence on whether prenatal perineal massage during labor (more specifically, during the pushing phase)...