Fall 2022

Free Public Webinar:
The Evidence on Pitocin
Countless people have had to use Pitocin in their labor experience and many of them feared the use and its side effects.  This fall, we're excited to share a webinar with evidence-based information about Pitocin.
In this Evidence Based Birth® webinar, we will dive into all the latest evidence for Pitocin:
What's the history of Pitocin?
The difference between natural vs synthetic oxytocin
The evidence on the use of Pitocin for labor induction & augmentation
What is the research on safety, dosing, and effectiveness?
PLUS we will provide a bonus sample role play to understand how to advocate for yourself for those who attend the webinar!
Join us as we cover the Evidence on Pitocin!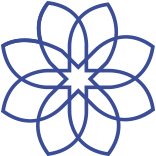 Webinar registration is open. Each showing is identical and occurs live. You only need to register for one!
CEUs are not provided; however, you will learn info about how you can earn CEs at Evidence Based Birth®
8:00 PM Eastern Daylight Time
2:00 PM Eastern Daylight Time
Stay empowered, learn more :
We ask: What are the potential benefits and risks of Pitocin® during the third stage? What is the evidence for expectant versus active or mixed management?
Here we discuss the evidence on inducing for due dates! What are the Pros/Cons of induction when you are approaching or passing your estimated due date?
Male circumcision is defined as the partial or total surgical removal of the foreskin (also called prepuce), which is specialized tissue that covers the head (or glans) of the penis.
In this article, we explore the research evidence as well as the ethical debate around routine circumcisions performed on newborn males.