In this episode I am joined by Anna Bertone (she/her), MPH, a research consultant at Evidence Based Birth®, to discuss the evidence on aromatherapy and essential oils for use during pregnancy, labor/birth, and postpartum. In this episode, we cover:
What is aromatherapy, where did it come from, and how does it work?

What have researchers found on essential oils for nausea and vomiting, stress reduction, and immune function during pregnancy?

Which essential oils have been found to be effective for reducing labor pain and anxiety, encouraging labor progress, and treating post-Cesarean symptoms?

What does the research say about aromatherapy for use postpartum, including with post-cesarean symptoms, perineal trauma, sleep, and depression, and anxiety?

Are there any important safety precautions to be aware of, and what is the bottom line?
This episode was inspired by a peer-reviewed article we published in Clinical Obstetrics and Gynecology, in a special symposium that was edited by Shilpa Babbar, MD, MS, FACOG. Reference: Bertone, A. C., & Dekker, R. L. (September 2021). "Aromatherapy in Obstetrics: A Critical Review of the Literature." Clinical Obstetrics and Gynecology 64(3): 572-588.
Resources
Here are some other resources we mentioned:
Transcript
Rebecca Dekker:
Hi everyone, on today's podcast we're going to talk with Anna Bertone, research consultant at Evidence Based Birth® about the research evidence on essential oils during pregnancy, birth and postpartum. Welcome to the Evidence Based Birth® podcast, my name is Rebecca Dekker and I'm a nurse with my PhD and the founder of Evidence Based Birth®. Join me each week as we work together to get evidence-based information into the hands of families and professionals around the world. As a reminder, this information is not medical advice, see ebbirth.com/disclaimer for more details. 
Today, I'm so excited to welcome Anna Bertone to the Evidence Based Birth® podcast, to talk about essential oils. Anna Bertone pronouns, she, her, joined the Evidence Based Birth® research team in 2016. Anna has been responsible for co-authoring and updating many of our signature articles, handouts, and trainings, as well as facilitating the article review process. Anna has a master of public health or MPH degree from the University of Illinois at Chicago, with a concentration in epidemiology. Before getting involved in birth, she spent time working as a public health apprentice for the centers for disease control and prevention, and later helping to care for adults with severe mental illness through a local health department. Anna is inspired daily by her partner and their two daughters. In addition to public health, she is passionate about homeschooling, homesteading and all things related to personal empowerment, community resilience, and nurturing relationships with each other and the natural world. Anna and I were so excited to be invited to author an article on essential oils during the perinatal period for a journal called Clinical Obstetrics and Gynecology, which was being guest-edited by Dr. Shilpa Babbar. And Anna is here today to talk about our findings, which are being published in this journal article this month in September. So welcome Anna to the Evidence Based Birth® podcast. 
Anna Bertone:
Thank you, Rebecca. It's great to be here. 
Rebecca Dekker:
So I'm so thrilled to be able to feature you because you have been an integral part of the work we do at Evidence Based Birth® over the past five years. And I know you are venturing into a new life outside of EBB, but we're thankful that you're still here as a consultant. And I wanted to ask you when we first were invited to author this article, what did you learn about this subject? 
Anna Bertone:
Yes, so I was already somewhat familiar with aromatherapy in obstetrics because we reviewed the evidence on aromatherapy for pain relief during labor and birth for our series on pain management. But we hadn't done any research on aromatherapy in the prenatal or postpartum periods before working on this review article, so that was new for this. But I think we were invited because our series on pain relief during childbirth received some recognition, it was a lot of fun reading about aromatherapy during labor and birth. 
Rebecca Dekker:
And this was a special edition, can you tell our listeners a little bit about this article that we were writing for the special edition of the journal? 
Anna Bertone:
Yes, so we were invited to contribute to this symposium, it's called complimentary and alternative medicine in obstetrics, or CAM, C-A-M. And like Rebecca said, it'll be published this month September, in the issue of clinical obstetrics and gynecology. That's a quarterly publication. 
Rebecca Dekker:
Yeah, and I'll be sure to put … I have a ResearchGate account for those of you who are able to connect with ResearchGate, I will for sure be putting the article in there for those who want to see it. And you can also read the abstract on PubMed. So what did you learn about essential oils when you started researching the background and history of this topic? Because we kind of split up the paper and you took the background in history section, and what kinds of things did you find out? 
Anna Bertone:
Right. So first of all, aromatherapy is the use of highly concentrated aromatic or fragrant plant oils, and they're administered in various ways for a wide range of therapeutic indications. And I learned that the actual term aromatherapy was first used in the early 20th century, but people have been using aromatic essential oils from plants in perfumes and medicines for over 3,500 years. It was a French chemist and perfumer who actually coined the term aromatherapy and people think he may have done it to draw a distinction between essential oils that were used in perfumes versus those used in medicines for a therapeutic purpose. So essential oils used in aromatherapy are highly concentrated extracts derived from plant, roots, leaves, bark, seeds, and flowers. And in this way, aromatherapy is different from herbal medicine, which uses whole plants to achieve a therapeutic effect, not extracts. And essential oils, the plant's chemicals are very concentrated. It can take many pounds or kilograms of plant material like rose pedals, for example, to produce one little bottle of essential oil like a rose oil. 
So researching this, I also learned that aromatherapy could help with pain management by interrupting the transmission of pain signals, taking attention away from a painful sensation. The name for this pain management theory is control of the higher centers of the central nervous system or central nervous system control. Basically with this pain management theory, you're controlling your mind through attention deviation. Other pain relief strategies within this same model include meditation, yoga, hypnotherapy, continuous support such as from a doula, breathing and relaxation techniques, and music. And we covered these pain relief strategies in our series on pain relief during childbirth. Maybe we can link to that in the show notes. 
Rebecca Dekker:
Yeah, that was a project we did about halfway through your tenure at EBB, where we basically did a literature review on each of the different methods of managing pain or staying comfortable during childbirth and essential oils was just one of those. So you're saying that there's a similarity in how essential oils are thought to work in how some of these other modalities work for staying comfortable as well. 
Anna Bertone:
Yes, exactly. They're all under the same pain management theory that central nervous system control, which works through attention deviation. But aromatherapy may also work by reducing cortisol, which is a stress hormone and increasing serotonin levels. Serotonin is a neurotransmitter. And aromatherapy is thought to stimulate the limbic system, which is the part of the brain that deals with emotions and memories. And so by doing that, it can decrease anxiety and reduce pain perception. Also, some models have demonstrated that the components of essential oils can enter systemic circulation and cross the blood-brain barrier when they're inhaled or absorbed through the skin such as with massage. 
Rebecca Dekker:
So is this becoming more and more popular? Do you get that feeling? 
Anna Bertone:
I get the feeling that at least in the research is becoming more popular to do research on aromatherapy. 
Rebecca Dekker:
I know when I graduated from nursing school, it was not even discussed, but now it seems like there's a lot of nursing research in particular on nurses using essential oils in a hospital setting. 
Anna Bertone:
Yeah. We found research on that. And for this article, we focused really on the research aromatherapy in obstetrics, and we were limited to studies in English, so we had a language restriction. And then we also limited to studies within the last 10 years. So we have current evidence and we were only looking at full-length peer-reviewed meta-analyses, systematic reviews, randomized control trials, and quasi-experimental trials that were evaluating the effects of aromatherapy during the prenatal, intrapartum or postpartum period. But yeah, we found a lot of research, we found 36 studies that met our criteria for inclusion, and we reviewed them in the paper. 
Rebecca Dekker:
Okay. So let's break it down then between prenatal use, postpartum use, and then use during labor and birth. You took the prenatal section, what did you find? What kind of research and findings were there on the use of essential oils during the prenatal period? 
Anna Bertone:
So we were excited to find some randomized control trial research on the prenatal use of aromatherapy to relieve nausea and vomiting during pregnancy, as well as to aid in stress reduction and improve immune function during pregnancy. With regards to nausea and vomiting during pregnancy, we found three studies, two that assessed peppermint aromatherapy and one that assessed lemon aromatherapy. So the first of the two studies on peppermint aromatherapy was a double-blind study that randomly assigned 60 pregnant participants with nausea and vomiting to peppermint essential oil or normal saline placebo. And people in the peppermint group slept for four consecutive nights with a bowl of water containing four drops of pure peppermint essential oil placed on the floor near their beds. And the people in the control group, they used four drops of saline. And the researchers measured the severity of nausea and the frequency of vomiting before, during, and after the essential oil intervention. And they did not find a significant difference between the groups with this study. 
And then the second study on peppermint aromatherapy was a single-blinded study comparing peppermint oil to almond oil placebo. And in this study, there were 56 participants. They were randomly assigned to peppermint oil or placebo. And for four days, they were asked to drop five drops onto a cotton ball, hold it one centimeter below the nose and take three deep breaths through the nose. And they were asked to repeat this four times per day, whenever they felt nauseous. So the results showed no difference in the severity of nausea and vomiting between placebo and intervention groups during the four-day intervention period. So with both of these studies, we did not find evidence showing benefits from using peppermint essential oil to relieve nausea and vomiting during pregnancy. However, the third trial we did find a significant reduction in nausea and vomiting during pregnancy. And this was with lemon aromatherapy compared to placebo. 
So in this double-blinded trial, they had 100 participants with nausea and vomiting during pregnancy, and they were randomly assigned to lemon essential oil or placebo. The placebo was almond oil combined with carrots to match the color of the lemon oil. Everyone in the study had singleton pregnancies, they were between six and 16 weeks of pregnancy and no one had any major medical problems. They were taught to put two drops onto a cotton ball, hold it three centimeters below the nose and take three deep breaths through the nose whenever they felt nauseated. They could repeat this procedure five minutes later if they still felt nauseated. So the findings showed that the average scores of nausea and vomiting were significantly lower with lemon aromatherapy on the second and fourth days of treatment. And the researchers didn't notice any adverse effects from the treatment. 
So these results are promising, it's only one study but it suggests that lemon aromatherapy could be helpful for pregnant people suffering from nausea and vomiting, which as I've experienced in two pregnancies can be really terrible and disruptive to daily life. So this would be a great thing to have, especially without any adverse effects. I want to briefly mention two studies we found on stress reduction and immune function during pregnancy. In the first study, researchers followed 52 healthy participants from 16 to 36 weeks of pregnancy to determine the effects of aromatherapy massage on their stress levels and their immune function. The intervention group received routine prenatal care plus 70 minutes of aromatherapy massage, which sounds really nice. Every other week for 10 sessions. And the control group received only routine prenatal care, which did not include aromatherapy or massage. For the massage oil with the intervention group, they used a 2% lavender essential oil. 
So then the researchers took saliva samples from the participants and they measure salivary cortisol as an indicator of stress, and salivary immunoglobulin A as an indicator of immune function. And they found that the participants that were assigned to the aromatherapy massage group had significantly lower salivary cortisol and significantly higher immunoglobulin A levels immediately after each treatment, compared to the people in the control group who only received routine prenatal care. So aromatherapy massage also shows significant positive effects on salivary IGA level, immunoglobulin A levels like I said. So these findings suggest that prenatal aromatherapy could immediately relieve stress and possibly enhance immune function as well. But the study was limited because they couldn't separate the effects of aromatherapy from the effects of massage, and it was not possible to blind the participants. But they were still getting a massage and they were still getting a relaxing aromatherapy treatment, so no harm done. 
And then an earlier trial also assess the effects of aromatherapy on stress during pregnancy. And this study was really small, it only included 13 participants. Everyone was in week 28 of a low-risk pregnancy. Participants in the intervention group, they could choose one essential oil out of either lavender, petitgrain, or bergamot. And all of these three essential oils are thought to have relaxing effects. So everyone filled out a questionnaire about their mood state and then rested in a seated position for 10 minutes while wearing a portable heart rate monitor. During the second half of the 10-minute session, aromatherapy inhalation was given to the people in the intervention group, but not to those in the control group. And the researchers found that the people who received aromatherapy had a significant improvement in their tension anxiety score and their anger hostility score, as well as a decrease in their heart rate. So besides being a very small study, a major limitation of this study was that everyone was aware of their group assignment. They could tell if they were receiving chromotherapy or not, but there were no adverse effects. And the findings suggest that aromatherapy inhalation with relaxing essential oils like these could significantly decrease heart rates and improve anxiety and anger during pregnancy, very promising. 
Rebecca Dekker:
Yeah, so it looks like there were not so encouraging results about peppermint, which I find interesting because that's often something that people are talking about using, but encouraging or promising results with lemon oil and then also the aromatherapy and massage. So yeah, it seems like we need more research, there wasn't a ton of research on the prenatal period, but there did seem to be some studies emerging from the past 10 years. 
Anna Bertone:
Yeah. And I know you looked at the evidence on postpartum use of essential oils. So what did you find for postpartum use of essential oils? 
Rebecca Dekker:
Yeah, I was kind of surprised at the wide range of topics that have been studied with aromatherapy in the postpartum period. So we found some randomized control trials as well as systematic reviews on aromatherapy for post-cesarean pain, perineal trauma, particularly episiotomies, sleep and symptoms of depression and anxiety. So I thought it was interesting that there have been randomized trials on using aromatherapy after a cesarean. And there was a Cochrane review on this where they found four randomized trials. And in all of these randomized trials, people were given pharmacological medications for pain. So people had access to pain medication, but there was also aromatherapy applied to the intervention group. And two of the studies were looking at lavender versus fake lavender or placebo. And one study was looking at camomile and one study was looking at a citrus essential oil. And they were applied in different ways, one was a lavender via mask inhalation. Another was using lavender drops on cotton balls. Another was looking at camomile on cotton balls and citrus versus saline on cotton balls.
So unfortunately, they couldn't really pull the data for many of the outcomes that they were interested in after a cesarean, but the Cochrane reviewers did find that there was low certainty evidence that aromatherapy may slightly decrease your pain after a cesarean as measured by the visual analog scale, which is where they give you a line and you could have mark on the scale where your pain is, both 12 hours after your surgery and 24 hours after your surgery compared to having a placebo, and in both groups, they had pain medication. Interestingly, one study found lower diastolic blood pressure in the people who got aromatherapy. And two studies found that there was a pretty significant decrease in the need for additional pain medications in the people who had aromatherapy. They also found no adverse effects with this type of aromatherapy. And there was one study that looked at satisfaction and 90% of the people in that study who received aromatherapy were satisfied, compared with 50% in the placebo group. 
So it looks like there's some benefits and no additional risks with these types of aromatherapy, at least in the studies that we have so far. I did find one more study that was too new to be in the Cochrane review. And in this one, they were studying aromatherapy with lavender, with rows or control with distilled water. And these were people who had just given birth by a cesarean and they asked them to inhale a cotton ball that had three drops of oil or water for 30 minutes. You kind of hold the cotton ball in front of you, and you inhaled for 30 minutes using the essential oil. So five minutes after they completed the intervention, the average pain levels were significantly lower in both aromatherapy groups, so both with the lavender and with the rose oil compared to control. 
Another search I found, a small randomized trial to treat nausea after a cesarean. And this one had 35 people who were having nausea after their cesarean, and they were randomly assigned to aromatherapy with peppermint placebo or standard antiemetic therapy. And they were assessing nausea with the scale before and after the interventions. And all of them had similar levels of nausea at baseline, and they were given a little ziplock bag, containing a cotton ball with one milliliter of either the peppermint aromatherapy or sterile water. And they held the bag under their nose and took three slow deep breaths. And they conducted it at the start of the study, and again, two and five minutes later. And they found that the nausea levels were significantly lower in the peppermint group at two and five minutes compared to the placebo group and the antiemetic medication therapy group. Within the peppermint group, 17 out of 22 people had no nausea or only slight nausea five minutes after they started the intervention while everybody else in all the other groups reported moderate to extreme nausea. 
So that was the information on cesarean symptoms, which I thought was really encouraging to see that essential oils could be used after a cesarean. And then there was some research on the effects of aromatherapy on episiotomy pain. So there's actually been at least six studies on using aromatherapy after an episiotomy. And the results do suggest that aromatherapy may have beneficial effects on wound healing and pain after an episiotomy. These studies took place in countries where nearly everybody who gives birth for the first time vaginally has an episiotomy. And so in one of the studies, they randomly assigned 120 people to receive lavender oil that was distilled in a sitz bath, twice a day for 10 days. And then the comparison group received povidone iodine wound care, which is the routine there in Iran. And 10 days after being in the study, there were fewer people with severe pain in the lavender oil group, but unfortunately that was not statistically significant. But they did have a midwife who did not know their group assignment, assessed their wounds and found that you were more likely to have zero redness if you had a lavender oil sitz bath. 
And then there was also another study that took place in Egypt where there's really high rates of episiotomy. And in this study, they looked at 60 people who were randomly assigned to aromatherapy with lavender or a salient placebo. And again, it took place in a sitz bath. So the aromatherapy group got a solution of 2% Lavender-thymol dissolved in jojoba oil, and they were instructed to mix it with four liters of warm water. And then the control group followed the same instructions, but they added saline to the warm tap water instead of the essential oil. So all of the people in this study were visited at home a week later and seven weeks later to look at their episiotomy wound healing. And they found that pain scores were significantly lower in the group that had the lavender oil sitz baths at seven days. And pain with urination was much more severe in the placebo group. 
They also found that wound healing was significantly better in the group that had the lavender sitz baths compared to the placebo group. And that was scored using something called the REEDA score, which measures redness, edema, ecchymosis or bruising, discharge, and approximation. So that was the research on wound healing, and it mostly had to do with episiotomy, in fact, all the studies were on episiotomy. I also looked for information on sleep and consistent with other areas of health where they've looked at sleep in other populations, lavender was tested in several trials. So there were two trials included in one review. For example, one looked at 158 healthy people who were not depressed, who were exclusively breastfeeding their infants, had poor quality sleep. And they assigned people randomly to either aromatherapy with lavender oil. With the lavender oil aromatherapy, they were told to put four drops of lavender oil on a cotton ball and place it in a container about 20 centimeters away from where they were sleeping. They were told to take 10 deep breaths and then put that container kind of near their pillow until morning. The placebo group followed the same instructions but they had a placebo oil instead. And they found two months later that the aromatherapy group had significantly better sleep and not the control group. And the sleep quality was also improved in the aromatherapy group compared to the control group. 
And then there was another study as well looking at a different oil. In this one, they had 96 people and it was an ingestion study, so maybe we can talk about that in a minute. But they took people who are in the first week postpartum and they were randomly assigned to either drink a glass of water with 10 drops of essential orange peel oil three times a day for eight weeks, and there was a placebo group that had a placebo oil that was similar in appearance and color and ingested using the same protocol. And it was a triple-blinded study, so a pretty high-quality study. They measured sleep quality with the validated instrument. And then eight weeks later, sleep was significantly better in the aromatherapy group. And no difference in terms of side effects, although the control group had higher levels of heart palpitations and nausea than the aromatherapy group so that they were urinating a little bit more, 10% of the group said that. So that was the effects on sleep. So looking at lavender and essential orange peel oil.
And then I found two systematic reviews looking at the effects of aromatherapy in postpartum mental health. And one review, that was a much higher quality than the other was by Tsai et al, T-S-A-I. And they assessed all the quality of the studies that they included and they found mixed results on the effects of aromatherapy on mental health after you have a baby. So they found that three studies of inhalation of either lavender or citrus found that there were improved levels of depression and anxiety postpartum. One of these took place in Iran and they had 140 participants who were randomly assigned to aroma a therapy or routine care with no placebo, and people with pregnancy complications were excluded. So with this, they were told to put three drops of lavender oil on their palms, rub them together and inhale deeply. And then you were supposed to do this three times a day for four weeks, and they measured depression, anxiety and stress at two weeks, one month and three months. And they found that the scores were significantly lower with the aromatherapy at all three followup time points compared to the control group. 
Also, the distribution of depression was significantly lower. So at two weeks, only 18.6% of the aromatherapy group had depression symptoms versus 35.7% of the control group, and that pattern persisted at one month and three months. So these results were significant, but there was no placebo and the placebo effect is important to measure. So that was a major limitation of that study. Although there were some promising results from this review, there were a couple of studies that did not find any effects from aromatherapy on postpartum depression and anxiety.
There was one high-quality study, double-blind randomized control trial looking at orange peel essential oil. In that one, they did not find any differences between aromatherapy and placebo groups in depression or anxiety. So there was a little bit of mixed findings with postpartum mental health and aromatherapy. So that's kind of what I found about that. It seems like there was a little bit, every search on the prenatal period, there was more on the postpartum period, but there was even more research on use of essential oils during labor and birth. So what kind of studies have been done on use during labor and what have researchers found? 
Anna Bertone:
Yes, absolutely. Most of the research evidence we have on aromatherapy during pregnancy and childbirth is on using aromatherapy during labor. And the amount of research on this topic has really grown in the last 10 years. We found a 2020 systematic review in meta-analysis that included eight randomized control trials and one quasi-experimental study evaluating the effects of aromatherapy on anxiety and pain during the first stage of labor and people giving birth for the first time. Everyone was considered low risk with a single head down baby at term in spontaneous first stage labor. The authors used the visual analog scale, which like Rebecca said, is like a line where you measure pain from zero no pain, to 10 worst possible pain. And they used a questionnaire to measure anxiety during labor. Seven of the included trials were published in Iran, one was in Taiwan and one in Thailand. The studies used different methods of administering aromatherapy intervention. In five of the trials, it was given via inhalation, while the control group received distilled water placebo or usual care. And in three trials, the experimental group received drops of essential oils applied to gauzes that were then attached to their neck collars, while the participants in the control groups received gauzes with drops of normal saline. 
And in one study, they compared massage with an essential oil to massage with carrier oils alone. And carrier oils are the base oils that are used for diluting essential oils, for example, grapeseed oil is a carrier oil. So in this meta-analysis, they found that aromatherapy reduced pain throughout the first stage of labor compared to control. However, even though aromatherapy resulted in significantly lower pain scores compared to control, the average pain scores were still at moderate to severe levels in both groups, they were approximately 6.9 versus 8.6 in the late active phase or between eight to 10 centimeters dilated. Epidurals were typically not used or not available to participants in these studies. So we need more research to assess aromatherapy as an addition to pain management during labor. This meta-analysis also found that aromatherapy reduced participants' anxiety during early labor, it was late into labor and it was defined as three to four centimeters dilated. And the most common essential oils tied to a significant reduction in labor pain and anxiety were rose, bitter orange, and lavender. 
So in the last few years, several meta-analyses and systematic reviews have also assessed the effectiveness of aromatherapy at managing labor pain and anxiety. In one of these systematic reviews, 27 out of the 33 included trials were carried out in Iran. So the Iranians are really leading the research effort and publishing high-quality trials on this topic. And the majority of studies suggest that aromatherapy reduces pain and anxiety during the first stage of labor. Other studies have looked at aromatherapy's impact on labor progress and outcomes, birth outcomes. A 2019 meta-analysis of randomized control trials found a significant reduction in the duration of the active phase of labor and the third stage of labor compared to control. And the researchers did not observe any differences in cesarean rates or Apgar scores between groups. Apgar scores are a measure of newborn health. So that's reassuring that they aren't seeing adverse effects from aromatherapy use during labor. 
Rebecca Dekker:
Yeah, so it seems like there's a ton of research on pain and anxiety during labor and some research on labor progress, it's emerging.
Anna Bertone:
Right, not quite as much, but some research on labor progress, looking at duration and cesarean rates and Apgar scores. 
Rebecca Dekker:
It doesn't seem to lower cesarean rates, but it doesn't seem to increase them either. So it seems to have a neutral effect, it's more a effect on comfort and anxiety and less so on a medical outcome. 
Anna Bertone:
Right. So Rebecca, what do you think the implications are of all this research we've discussed? 
Rebecca Dekker:
I think overall, the research that's come out in the last 10 years has shown that aromatherapy can have positive impacts both prenatally, during labor and birth, and after the birth. Going back to the prenatal section, I think that there were two trials that found peppermint oil did not reduce nausea and vomiting, but there was one study with promising results for lemon oil inhalation. And I would not be surprised if we saw more research come out on different types of oils for nausea and vomiting, because that's a significant problem that affects a lot of people. And then also we found that information that combining massage with lavender oil can have beneficial effects on stress and your immune function. And then there's definitely research supporting the fact that aromatherapy, either through body massage or inhalation seems to help lower pain throughout the entire first stage of labor, and lower anxiety during the early phase of the first stage of labor. 
And it also may be beneficial in shortening your first stage of labor especially the active phase, as well as the third stage compared to control. And it doesn't seem to have any increased demonstrated risks for babies or birthing people during birth. Also, we have lots of uses that it can be used for postpartum, thinking after a cesarean, when you're still in the hospital, aromatherapy can decrease pain when it's combined with pharmaceutical methods of decreasing pain. It can also lower your risk of needing medications for pain, which is important, especially as we're trying to reduce the use of opioids after cesareans to help lower the opioid epidemic. I thought it was interesting that the research on wound healing mostly has to do with episiotomies, which may or may not apply to you depending on which country you live in. And if there's higher or lower episiotomy rates near you, obviously some countries around the world, episiotomies are still performed routinely. In other places, they are less common. We didn't have any research though on aromatherapy or essential oil treatment for natural tears or regular perinatal tears, so I think we need more research on that. 
And then looking at sleep, it seems like there's a positive effect of lavender aromatherapy on sleep, and that's consistent with what they've found in other populations. There's mixed results on whether or not it's helpful with postpartum health, and I think we need more research in that area before we can kind of come to any firm conclusions. And I was wondering if you could talk a little bit about any potential risks or safety precautions. We didn't see any adverse effects noted in these studies, but I know that there is more extensive information that clinicians, in particular, can go to to learn more about safety precautions. 
Anna Bertone:
Yeah, an expert on this topic is Denise Tiran and she writes that there's a misconception that aromatherapy simply involves the use of fragrant oils, that it's important to realize essential oils are highly concentrated chemicals that work in the same way as pharmacologic drugs once they're absorbed in the body. So while most oils are suitable for use in clinical aromatherapy, including during pregnancy, some are contraindicated. And we found sources that advised against using some specific oils, such as oils from sweet birch and wintergreen because they can cause silicate toxicity, which is similar to overdose from aspirin. And oils that contain high levels of phenol, such as cinnamon bark and clove bud, leaf, or stem are also generally contraindicated because of high potential for skin irritation. But those are a few to avoid, but every essential oil is toxic at high enough doses. 
The clinical guidelines we reviewed by Tiran recommend dosages of 1% to 1.5% in pregnancy. So that's one drop of essential oil to five milliliters of carrier oil. Grapeseed is one of the more popular and inexpensive carer oils. And 2% during labor and the postpartum period, two drops of essential oil to five milliliters of carrier oil. Also, it's recommended that no more than three essential oils should be used in a blend. And that way problematic oils can be quickly identified. And with hydrotherapy, four to six drops of essential oil in two milliliters of carrier oil can be added while running a bath. It's recommended to not be in a bath with ruptured membranes with essential oils. And three to four drops can be mixed into a foot bath. 
Another recommendation is that vaporizers should only be used for no more than 10 to 15 minutes at a time. And that's because overuse can possibly desensitize the recipient to the effects of the essential oils, so they become less effective. And it could also increase the risk of nausea and headaches and drowsiness from the essential oil. A limit of 15 minutes on vaporizers, and also vaporizers should only be used after carefully considering all of the individuals who might be exposed to the vapors. Some people are more sensitive to different essential oils. And it's also not recommended to administer essential oils via the mucous membranes, so oral, vaginal or rectal route during pregnancy. And it's important to purchase oils from a reputable supplier, and that's in order to avoid an alteration, which is dilution with lower quality substances. 
So there's a lack of evidence on the safety of specific essential oils during pregnancy and childbirth. However, like Rebecca mentioned, no adverse effects were reported in any of the included studies we reviewed. And there was no evidence of an effect on Apgar scores or the rate of cesareans. Skin irritation and allergic contact dermatitis are a potential adverse skin reactions to essential oils. A systematic review of adverse effects of aromatherapy identified lavender and peppermint among the oils most likely to cause dermatitis, and this was a systematic review of the general population, essential oil use in the general population not specifically obstetrics. But to reduce the risk of skin reactions, clinicians are advised to take a medical history about the client's skin condition and any sensitivities or allergies they may have. And take care to dilute the oil appropriately. And that's not only for the client's benefit, but also for the benefit of the care provider who may be at risk of dermatitis from frequent exposure to these essential oils. 
Photosensitivity is a potential side effect of essential oils, especially with the citrus oils. So even though citrus oils are among the safest oils for use in pregnancy, it's best to avoid strong sun exposure for a few hours after applying them to your skin. Professional guidance cautions that aromatherapy may not be appropriate for people with certain medical or pregnancy-related complications or people using particular medications. For example, aromatherapy is considered contra-indicated with epilepsy, major respiratory disorders, major cardiac disease, liver, gallbladder, and kidney disorders and insulin-dependent diabetes. 
And there's some guidance that cautions needed when using lavender with hypotension or with epidurals because lavender can lower blood pressure. And rose oil should be avoided until late third trimester because it can possibly stimulate menstrual contractions. Clary Sage also should be avoided until term due to a possible effect on uterine action. But with our review article, this wasn't a comprehensive look at safety in obstetrics. So for a more in-depth look at safety and clinical guidance of aromatherapy in obstetrics, we recommend consulting a professional handbook. One of the first things we did was we purchased the book Aromatherapy in Midwifery Practice by Denise Tiran published in 2016. And this book is an excellent resource for clinicians wanting to learn how to incorporate aromatherapy into their practice. And it provides more information on safety precautions as well as risk profiles of specific essential oils. We recommend that book, again, it's Aromatherapy in Midwifery Practice by Denise Tiran. 
Rebecca Dekker:
Yeah. So I think like Anna said, this was not a comprehensive review of safety and side effects. So I do think it's important for clinicians to educate themselves more on this. And there were limitations in the research, although there's been more randomized trials published in recent years, and most of them have been finding beneficial effects. Many of these studies had small samples and some of them were combining aromatherapy with other interventions, such as massage. Also, some of the studies took place in locations where practices are very different. For example, the studies that were conducted in the Middle East have different practices, both prenatal, during labor and postpartum, which can limit your ability to generalize the findings. Also, very few studies have been conducted for some of the indications, for example, there was just very little, just three trials on nausea and vomiting during pregnancy. And just a little bit of research on immune function and stress during pregnancy. 
So we really need stronger evidence from future trials to help build on the current body of evidence. Also, blinding is important. Many of the researchers … Blinding is when you try to mask or prevent somebody from knowing what group they're in, because placebo effect can be very strong. And so that's there to help control for that placebo effect. In some of the studies, the blinding might not have been adequate. If you're using normal saline as the placebo that has no scent, it'd be pretty obvious to the participant which group you're in, if you're in the essential oil group or not. But because aromatherapy is low cost and doesn't seem to have many adverse effects, it's not as important to try and tease out the placebo effect. So hopefully, we'll have more research that includes a proper placebo. 
Well, despite all these limitations, I think again, none of the trials found harm. Many of them found aromatherapy to be beneficial. And it seems to be acceptable to clients. We did not find a lot of evidence, and in fact, we couldn't find any recent evidence about from the perspective of people, the people taking the aromatherapy, what do they want? And the most recent study we could find was actually published in the year 2000 from England, where they looked at 8,000 people who gave informed consent to receive aromatherapy during labor at a teaching hospital in the 1990s. And overall, they found that, obviously, it was very acceptable in this population, and only 1% of people complained of undesired effects from aromatherapy. Many of these effects, it's hard to tell if they were from the aromatherapy or just from labor, because things like nausea can happen during labor, as well as headache. And none of the reports were linked to any adverse outcomes. 
So we really have this problem where we have missing from the research is the voices of birthing people and pregnant people. So Anna, after spending so much time looking at the research evidence on essential oils, which neither of us have a conflict of interest to report, and neither of us gained any financial incentive, we don't have any financial connections with any essential oils company. What do you see as the bottom line and the research on essential oils in pregnancy, birth and postpartum? 
Anna Bertone:
Yeah, I think the bottom line is that overall, the evidence suggests that aromatherapy can be administered safely and effectively during pregnancy and childbirth for a variety of indications. And I really hope clinicians hear this research evidence and seek out further education on aromatherapy and as well as other complementary and alternative medicine therapies for the benefit of their clients. Incorporating aromatherapy into their practice is something they can do to help their clients suffering from nausea and vomiting and stress during pregnancy, pain, and anxiety during labor and post-cesarean symptoms, perineal trauma, sleep problems and depression and anxiety in the postpartum period. So there's so many potential areas for benefit and very minimal risk. 
Rebecca Dekker:
And I think people are using this anyways. So if we have birth workers or clinicians, care providers who are listening, your clients are going to be using these therapies, we don't have accurate numbers on how many people are, but it's fairly widespread. So educating yourself on this as a care provider or a birth worker in the field is important to do. So, Anna, I just want to, again, thank you so much for coming on the podcast. Thank you for all the work that you've put into all of our articles at Evidence Based Birth®, our pocket guides, the classes we teach, Babies Are Not Pizzas book. Your touch has been everywhere and you've made a huge impact. I know you used to tell me that you started each workday at ABB doing a little meditation. I was wondering if you could share that with our audience before you go. What would you sit and meditate about before you worked on any of our research articles that we publish at ABB? 
Anna Bertone:
Oh, sure. Yeah. This is a practice I started early on because when you're doing this work, you're reading so many research papers and people are reduced to statistics and I really wanted to get out of that mindset. So before jumping into the research, I would try to picture the birthing people, their partners, their families and newborns, and just really try to put faces to the research. And that helped me so much, that really energized me. 
Rebecca Dekker:
Yeah. So thank you so much for the impact you've made on so many of our listeners. We appreciate the work that you do, and we are thankful that you came on today to talk a little bit about this important subject. 
Anna Bertone:
Thanks so much, Rebecca. It's been an amazing experience. 
Rebecca Dekker:
Today's podcast was brought to you by the Evidence Based Birth® Professional Membership. The free articles and podcasts we provide to the public are supported by our Professional Membership program at Evidence Based Birth®. Our members are professionals in the childbirth field who are committed to being change agents in their community. Professional Members at EBB get access to continuing education courses with up to 23 contact hours, live monthly training sessions, and exclusive library of printer-friendly PDFs to share with your clients and a supportive community for asking questions and sharing challenges, struggles, and success stories. We offer monthly and annual plans, as well as scholarships for students and for people of color. To learn more, visit ebbirth.com/membership.
Listening to this podcast is an Australian College of Midwives CPD Recognised Activity.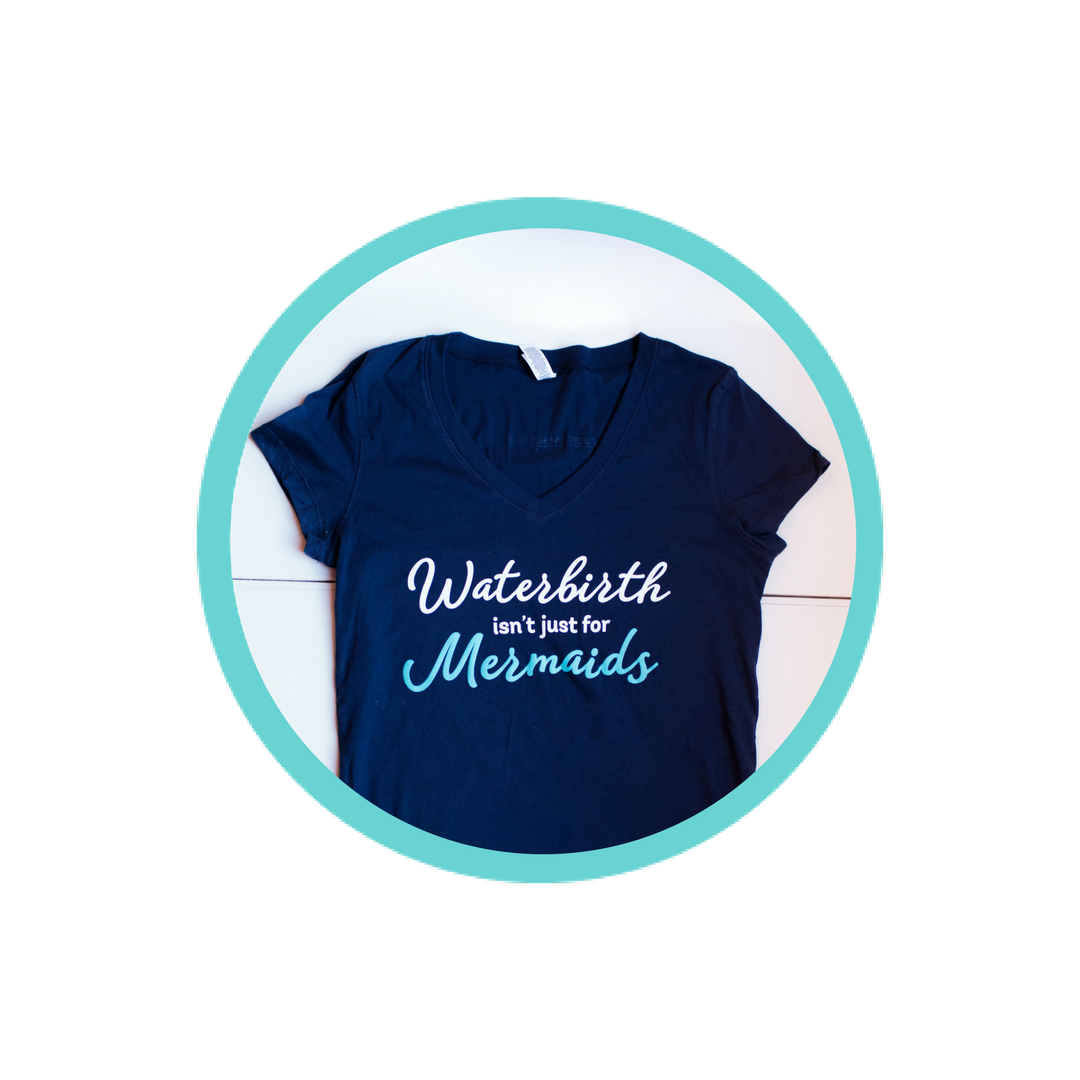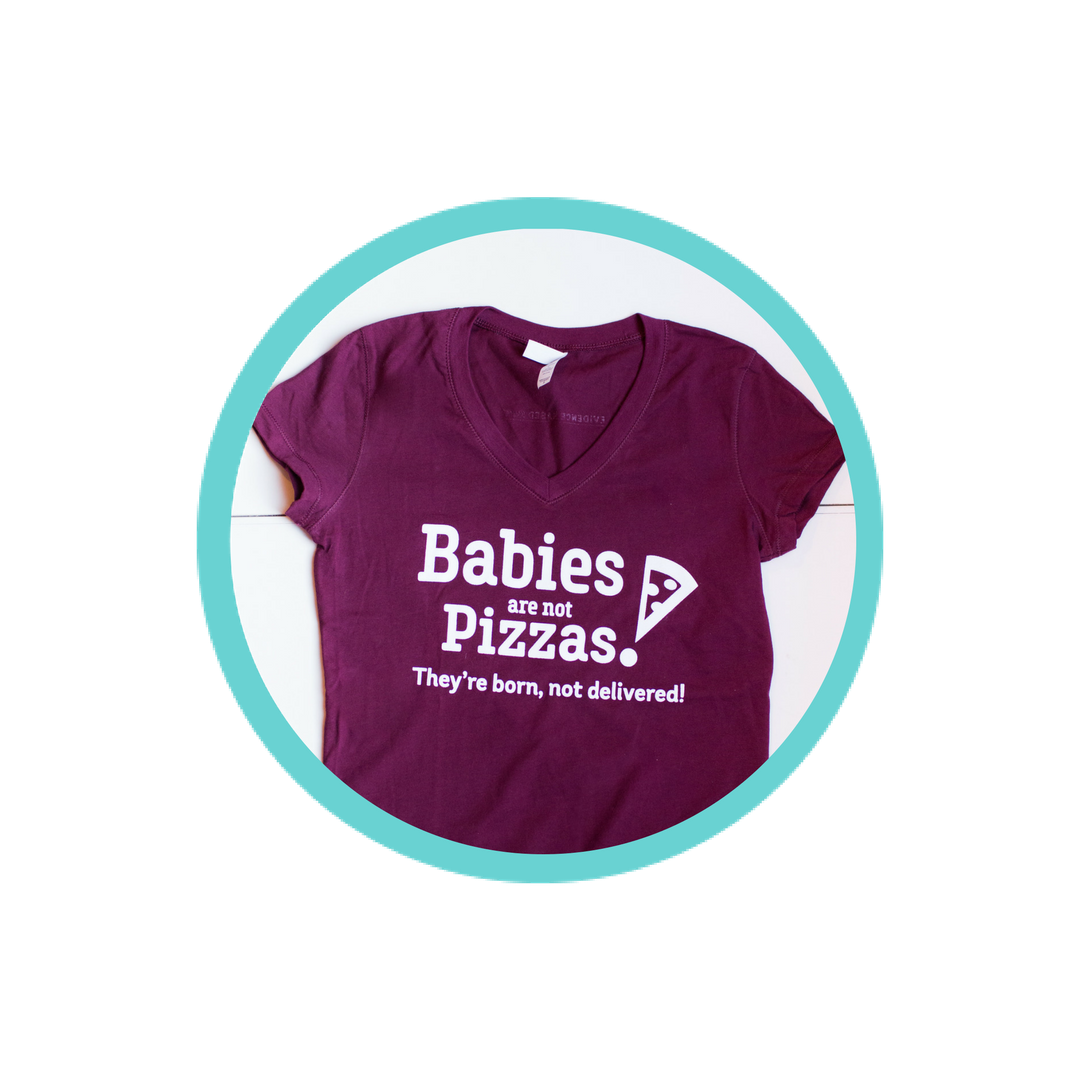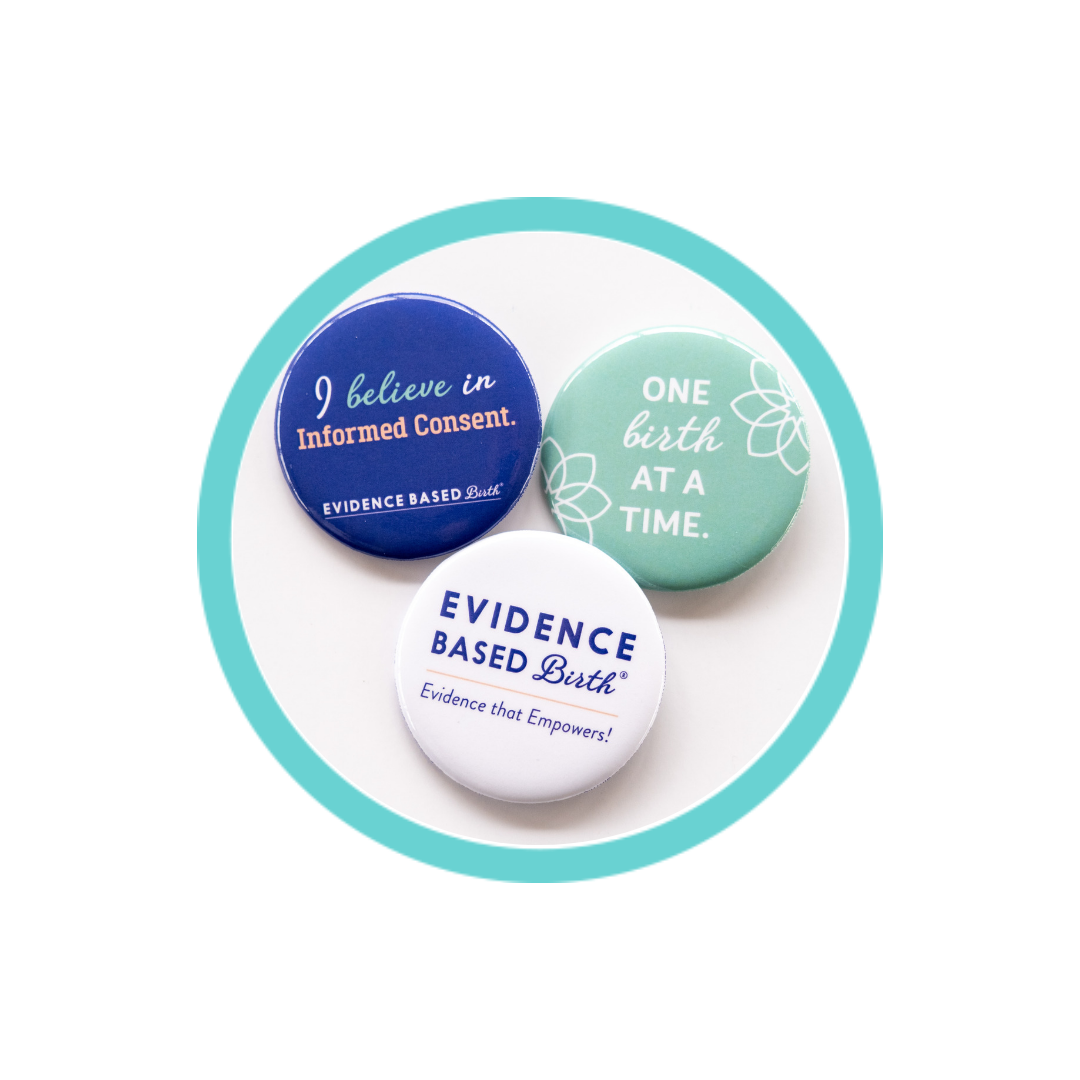 Stay empowered, read more :
Don't miss an episode! Subscribe to our podcast:  iTunes  |  Stitcher In this episode I talk with Isis Rose, a full spectrum doula, home birth mom, certified lactation counselor, and placenta encapsulation specialist. She lives in Urbana, Illinois. Isis is starting...