On today's podcast, we will be talking with Dr. Amber Warmsley. Dr. Warmsley is a wife, mother of two young children, and a board-certified OB-GYN with 12 years of experience. She's also currently chairperson of a department of OB-GYN and hospitalist site director at a hospital in Maryland.
Dr. Warmsley is passionate about fostering a collaborative care approach to pregnancy-related care and creating a safe, positive, and uplifting birthing experience. She believes that all women and families deserve compassion, respect, dignity, and shared decision-making from their birthing team.
In this podcast, Dr. Warmsley shares her own birth stories (including a home birth story with her second child!). We also talk about the latest research evidence on a very important topic– the delivery of the baby's shoulders, and how the 2-step delivery method (which has traditionally been used by midwives) can lower the risk of newborn injury at birth.
Resources
Learn more about The American College of Obstetricians and Gynecologists (ACOG) here (www.acog.org).
Learn more about Spinning Babies® here (www.spinningbabies.com).
Learn more about Jennie Joseph here (https://jenniejoseph.com/)
Learn more about "Why Not Home?" here (https://www.whynothome.com/)
Hishikawa, K., Kusaka, T., Fukuda, T., et al. (2020). Neonatal outcomes of two-step delivery in low-risk pregnancy: A prospective observational study. J Obstet Gynaecol Res. 2020 Jul;46(7):1090-1097.
Huang, H., Yang, M., Zhou, H., et al. (2018). Method of shoulder delivery and neonatal outcomes: A meta-analysis of prospective controlled studies. Natl Med J India. 2018 Nov-Dec;31(6):324-328.
Kotaska, A. & Campbell, K. (2014). Two-step delivery may avoid shoulder dystocia: head-to-body delivery interval is less important than we think. J Obstet Gynaecol Can. 2014 Aug;36(8):716-720. 
Locatelli, A. Incerti, M., Ghidini, A., et al. (2011). Head-to-body delivery interval using 'two-step' approach in vaginal deliveries: effect on umbilical artery pH, The Journal of Maternal-Fetal & Neonatal Medicine, 24:6, 799-803.
Zhang, H., Zhao, N., Lu, Y., et al. (2017). Two-step shoulder delivery method reduces the incidence of shoulder dystocia. Clin Exp Obstet Gynecol. 2017;44(3):347-352.
Transcript
Rebecca Dekker:
Hi, everyone. On today's podcast, we're going to talk with Dr. Amber Warmsley about evidence-based OB-GYN care. Welcome to the Evidence Based Birth® podcast. My name is Rebecca Dekker. I'm a nurse with my PhD and the founder of Evidence Based Birth®. Join me each week as we work together to get evidence based information into the hands of families and professionals around the world. As a reminder, this information is not medical advice. See ebbirth.com/disclaimer for more details. 
Hi, everyone.Today, I like to introduce our honored guest, Dr. Amber Warmsley. Dr. Warmsley is a wife of five years to an amazing husband and a mother of two young children. She's a native Southern Californian transplanted to the D.C. metro area who will always love the beach. Dr. Warmsley is also an attending board-certified practicing OB-GYN with 8 years experience, 12 if you count residency, which you totally should. Dr. Warmsley is currently Chairperson of the department of OB-GYN and hospitalist site director at a hospital in Maryland.
Dr. Warmsley is passionate about fostering a collaborative care approach to pregnancy related care and creating a safe, positive, and uplifting birthing experience. She believes that all women and families deserve compassion, respect, dignity, and shared decision-making from their birthing team. Dr. Warmsley reached out to me after starting to read Babies Are Not Pizzas. I was excited to meet an OB advocate in the D.C. area and thrilled when she accepted an invitation to come on the Evidence Based Birth® podcast. Welcome, Dr. Warmsley. We're so excited you're here.
Dr. Amber Warmsley:
Thank you, Rebecca. I'm equally very excited to have the time to be able to talk with you. It's really an honor. I'm privileged. Thank you so much.
Rebecca Dekker:
We haven't been able to have too many OB-GYNs on the podcast. I have a sister who's a medical doctor. I always love hearing people's story of why they decided to go into medicine and why OB-GYN. Can you tell our audience a little bit about that?
Dr. Amber Warmsley:
Sure. My mom and my aunt are actually both nurses. My mom was a NICU respiratory therapist and a NICU nurse. I grew up and remember at a very young age being around the hospital, being around the NICU, being around all the little babies. I always loved science and had a natural affinity for all the things gross. I remember her pulling over once when I was eight or nine and that a scene of an accident, she actually got out to help and do CPR. I just thought that was the coolest thing ever.
At a very young age, I think I was eight years old, that I told her I was going to be a doctor and that it never wavered. It was just always been a passion from a young age. I actually thought I was going to go into pediatric. I think part of it's just being around the NICU from a young age, being an older sister, babysitting. I just assumed, oh, I love kids, I'll go into pediatrics. It was actually in medical school that I just accidentally found OB. I started volunteering on the labor floor. I thought it would be neat to check it out. I kept going back. Then I started doing overnights.
I remember one of the residents saying, "Oh, you're going into OB." I said, "No, I'm just checking it out. I'm just volunteering." She's like, "Oh, okay." I realized how much I just fell in love with it. It was just such an amazing experience to be around birth. I love the adrenaline. I love the immediate gratification. It was such a space of just amazement and beauty and just unlike anything else in medicine, and also even with gynecology care and caring for young women and advice. I just thought I will never get bored. This is awesome. This is what I meant to do.
Rebecca Dekker:
You almost felt like it was a calling. It just reached out to you.
Dr. Amber Warmsley:
Absolutely.
Rebecca Dekker:
Yeah. What was medical school and residency like for you? Because I know we have a lot of people listening who think maybe someday they want to go to medical school, and just love to hear your experience.
Dr. Amber Warmsley:
I think you have to really love it. I think it's one of those things, especially this day and age, I think it's true with any field. You have to really be passionate and love what you do. I've heard the quote that when you're really passionate about something, the worst day in that field is still better than the best day in something that you hate. I absolutely can attest that. I remember in medical school, we had to do all of our rotations. You have certain rotations that you have to go through. The OB part was very demanding.
I remember waking up sometimes at 5:00 in the morning, even just as a medical student to get there early enough to round with the residents. It was full long hours. I would get back at night and be very tired. I still loved that more than some of my general medicine fields where I could wake up at 8:00, roll in by 10:00 a.m., and I'd be done at 3:00. I just would drive in and be like, oh, I don't want to be here. I think, first and foremost, you really have to find that passion and know that that's what you want to do. It was definitely tough. It was fun. I am a self-proclaimed nerd.
I love school. Some, for me, was fun. Residency was definitely very demanding. In some ways, I think, especially OB, we have a lot of similarities to a surgical program. It can be very regimented and hierarchal and almost in some ways military like. You're taught everyone has a role. There's a chain of command. In some ways, you're really pushed physically, mentally, emotionally. This is really great in a lot of ways, because you feel prepared for anything, for any emergency that comes your way. You'd have such high volume of seeing things that you really learn.
I was fortunate that I was in a program where I really felt like I came out being comfortable and knowing that I could handle anything that came my way. I think at the same time, looking back now with retrospect, residency, and I think just medicine in general, and especially in the OB setting, it really is about you, as a doctor, as a surgeon. Everything is about your skills, your education, your work. Almost by default, the patient is secondary. I love when you talked about, in your book, the top down model versus the circle model, where the patient and the woman in this sense is at the bottom of that ladder. I would agree with that, that I think, just by default, everything is focused on our ability and the patient's job is to …
Rebecca Dekker:
Be the recipient.
Dr. Amber Warmsley:
Yeah. Kind of listened to we think our decisions should be based on our education and our experience. We're coming from a genuinely trying to be helpful, a place. I think that it's a trickle down effect versus that circle model where the patient is really the center and driving everything. I think looking back, that would be one thing that's definitely missing from medical school and residency education, is just that mentality. I think that's where we get a lot of disconnect these days, because you don't even realize that that's just the culture that you've been brought up in.
Rebecca Dekker:
Yeah. It's almost like it takes stepping outside of that to realize what you were immersed in, because it seems normal at the time, especially when you're a student and a resident and you're just learning and absorbing everything.
Dr. Amber Warmsley:
Absolutely.
Rebecca Dekker:
Did you find residency to be at all traumatizing? Because when I witnessed my family member going through residency, it almost seemed like a form of torture, like watching the lack of sleep and the stress and the toll it took on their body. Just to me seems like, is there a better way to do this? Did you ever feel that? Or looking back, do you see that kind of the toll it took on you?
Dr. Amber Warmsley:
Yeah, definitely. It's tough. I think that's why in some ways, I compare it to a military style boot camp. I think that in some ways, like I said, you're definitely pushed to your limits in a lot of ways. On some ends, I think that's great. No matter what's going on, you can spring into action and really deliver great care and know what you're doing. On the other end, we definitely, you put yourself last. You don't take care of yourself. You're taught to not complain and just do as much as you can. There's also a sense of we had it even harder than you did.
Every generation has that, even outside of medicine. We definitely have that sense of, I used to work 100 hours without a break and you guys have this new rule that you don't have to work more than 24 hours. Now, some of the residents have even more limited hours. Me and my colleagues will say, "Oh, they don't even know what we have to go through." There is this sense of this camaraderie of like, I had it much harder than you did, and almost like you're wearing your stripes of what you were able to do. It's almost like an accomplishment.
I think in some ways, that definitely is not good. It's tough, because also the less hours you have, you definitely don't get the same amount of experience and volume. I think there is a better way to probably do it. How? I think that's the million dollar question.
Rebecca Dekker:
Yeah. It's one of those things where I do think it continues because of that like, well, I made it through it, you can too. Then when I watched my loved one going through it, it just seemed, in some ways, there was a little bit of inhumanity to it that I think does create some of that generational trauma, where it's a trauma response to want future generations to experience what you did in some ways. It's hard to break that cycle.
Dr. Amber Warmsley:
It's so normal that you don't see why someone else would be complaining about it or until you really step out of it and back away. I look back even, as a mother now, fellow residents that had children in residency. I really tip my hat off to them. I don't know how they did it. That's one area where I can look back and say, wow, we put ourselves last. As just a person, an individual, I can make that choice. I can't imagine doing that when you're simultaneously having to have a family, a spouse, or children. I absolutely agree that we definitely don't have that balance at all. It is a little bit of a sadistic circle.
Rebecca Dekker:
Yeah. I remember I had a college student one time, he took my Babies Are Not Pizzas class. I used to have a lot of premed students in that class. Some of them wanted to go into OB-GYN and one of them actually wrote me about how they wanted to be an OB-GYN, but they knew they were not going to breastfeed if they had children during residency because they didn't want to have to pump or whatever. It was really interesting, because then I remembered my sister only getting a two-week maternity leave when she was in residency and having to go back two weeks postpartum.
Then I looked at the research on breastfeeding and OB-GYNs, and it's true. It's like extremely low percentage of OBs are able to breastfeed, especially during residency, which I found really interesting.
Dr. Amber Warmsley:
I don't know how you could. We could barely sometimes, depending on what rotation and how busy it is. There'd be days where you could barely get to the bathroom or eat. I can't even imagine trying to factor that in. Absolutely, I agree that that definitely would be really tough and hard to put yourself in that situation where you have to choose one or the other. It's unfortunate. At the time, I remember that when we did have a colleague that were going through that, not understanding, not being a mother at all or anywhere near that mindset, I remember just being annoyed because it was just time off that they had.
Then you, as other residents, had to fill in that gap of working. From your mindset, it was just as soon as they can get back, the better. Not having any appreciation of what they were going through and those challenges. It wasn't until years later, when I was on the other side of it, that I could look back and say, wow, that is incredibly inhumane.
Rebecca Dekker:
Yeah. It just always seemed ironic to me, because it is like the field of obstetrics where we're helping people have babies and healthy babies and that's like … It was just eye opening to me to look at that research. Tell me what was your first position like post residency.
Dr. Amber Warmsley:
I actually had some interesting experiences. Immediately, post residency, I actually worked overseas for a year in South America. I assisted at a private missionary hospital that didn't have any OB. That was really neat. I did that for a year. I'd had connections with the country for 10 years prior. I was able to do this with the assistance of my program as well. That was really neat because I was in this hospital and in the middle of the jungle with no continuous monitoring, no in-house anesthesia, no epidurals. I came from this tertiary care center.
We're probably 90 to 95% of all of our patients had epidurals and we had multiple dedicated anesthesiologist on the floor at any one time to this completely different place where maybe the patient would get fetal monitoring for about 20 minutes. We had one machine that we could do on admission and that was it. I remember at first, it was terrifying. Then a few months in, it was completely liberating. I did that for a year. Then I actually wound up going back to my hospital where I trained and working both as a laborist for the hospital and also in private practice with a group that was there for three years.
The nice thing about that was that I got to stay within the familiarity and support of my hospital and learn how to spread my wings. Also, I really got to see the whole spectrum of how different people practice. I think those are some of the seeds that helped for myself that were planted, that helped me in my journey later on. Because even though I was in this large city, tertiary care center with high academics and a lot of interventions, there was also a huge range of providers and different styles and different opinions.
I really got to learn from all different "types" of OBs, as well as midwives who we did have midwives that are hospitals as well. I really think I was fortunate that I started seeing that, oh, not everyone does it this way. So and so doesn't do that. They have great outcomes, and this person does this. It, I think, sat in the back of my mind that there wasn't necessarily one way to do things. I think that helped later on, at least allow me to be a little bit more open as I started my own journey.
Rebecca Dekker:
You had exposure to midwives in the hospital in South America as well as your first attending physician and as well as during residency?
Dr. Amber Warmsley:
Yes. At my residency, we had midwives on staff as well.
Rebecca Dekker:
Did you do a rotation with the midwives? Or did you just informally collaborate with them?
Dr. Amber Warmsley:
We didn't. They informally collaborated. A lot of the patients that saw midwives in a clinic outside of the hospital, they would continue seeing them for labor. There was also some shared model that the midwives were part of our team. Depending on how busy it was, the residents, the midwives would work together on taking care of patients. It wasn't a formal learning under them, per se. It was more of a collaborative effort. I think even just an official discussions or talking about them and listening and picking their brain and watching them, you started seeing that not everything was the exact same way.
Rebecca Dekker:
When did you find that Evidence Based Birth® website?
Dr. Amber Warmsley:
When I was racking my brain trying to think, to answer the question. I honestly cannot remember. I know that it was probably somewhere around 2016 or 2017, would be my guess. I had started this personal professional growth where I just started questioning a lot of the things I had taken for granted, trying to figure out who I wanted to be as an OB. I felt God leading me down this path. In private practice, we would have patients come and sometimes it's six weeks. They would say, "Oh, this is my birth plan. What do you think?
Are you a physician that supports X or supports Y?" I remember that I wanted to write something that says, this are my thought, this is my beliefs, my values. This is how I approach things. If you feel that this is a good fit, then I'm the physician for you. I never got around to it, but it just kept making me want to learn more to say, okay, what is it that I believe in or don't believe in?
Rebecca Dekker:
What's your philosophy of practice …
Dr. Amber Warmsley:
Exactly.
Rebecca Dekker:
… like how a teacher has a teaching philosophy, wanted to practice philosophy.
Dr. Amber Warmsley:
I started asking those questions to myself out loud more, I think because of my experience with private practice, which was really good, it started pushing me into that. I started really reading things, trying to get information at the end. This led me down this what I call this amazing rabbit hole. I learned about some of the things that you talked about, just the history of medicalization of birth, that transfer and the turn of the century, the targeted demonization of midwives, principles of physiology of birth, it led me to Spinning Babies®.
I actually wound up taking a Spinning Babies® course. Then through that same process, it led me to Evidence Based Birth®. I think it might have been on one of the other websites where it came. Your articles, I was like, oh my goodness, this is amazing. Because so many things, I think it's hard when you have a divide. We definitely do in this country. There's just extreme polarization. I think that's what I'm most passionate about, is bridging this gap between perceived OBs and medicalized birth on one end.
In the far extreme, I guess, home births and no interventions and rejection of medicine on one end, and that there's no communication, there's no middle ground, and every side feels that it's very ostracized. I just felt this can't be right. This is not right. This is not healthy. It really is. It should be this collaborative, integrated philosophy. A lot of things that I remember watching or reading did seem that they had an agenda. Sometimes that would turn me off. If they were immediately were very anti-OB, it's hard to sometimes get over that hurdle to listen.
It's hard to not close off immediately. One of the things that I loved about your articles is that I just felt like this is just evidence and it's not with an agenda. It's not trying to tell someone what they should or shouldn't do. It's giving you real evidence so that you can understand where we're getting the information, why we're recommending something, why we're saying this might be a better idea than something else, or are they both equally valid. There were so many things that, even in residency, I had no idea why I did them. We were just taught to do them.
It just opened my world and I just started reading. I was on fire. I just started reading and reading and reading. Some of the things solidified what I did, some of the things opened my mind and said, oh, maybe I can be open to something else. Now at least I have the background and really the evidence to say why I'm making recommendations. Before that, I think the way I would counsel patients maybe ring a little bit hollow and be kind of, well, because it's better or because there's less risk of infection.
Really getting the evidence and seeing numbers and comparing and seeing why … Also the comparing, I loved how you compare different bodies of work. You have ACOG, which is our American College for evidence for OB. Then you also looked in Australia and Britain and what other places say and what their practices are. That was really, I think, a big turning point for me. This was actually when I was out of private practice already as a laborist here in D.C. … Or sorry, in Maryland. I just couldn't get enough. I don't remember the exact way I found you. I remember when I did, it was life changing.
Rebecca Dekker:
That's amazing. Thank you for sharing that. I'm also curious about, you've mentioned a couple times, you had a personal journey. I know you reached out to me after listening to Isis Rose on the podcast when she talked about home birth in the Black community. You said you were blown away by her talk. Tell us about how that or why that struck a chord with you.
Dr. Amber Warmsley:
Actually, I went back and looked when I listened to it. It was broadcast, let's say, on June 10th. I had just delivered my daughter on June 6th. I think that that's one of the reasons I was in this emotional space. I just had my daughter, my second child, and I had a home birth. I just thought it was really great, how she spoke about everything that had been going on given the current, just social atmosphere right now in this country, and statistics coming out and really putting a flashlight on what's going on, not only in maternity and neonatal outcomes in this country, but for Black women.
That people aren't just afraid of going to the hospital because of their feelings and what they want their birth plan to be. Some of these women are really terrified that they could die in their hospital or how they'll be treated or how they'll be ignored or how their children will be treated. These concerns are justified. I just thought it was really special, how she's shining a light on these stories through her sites and really trying to normalize this in the Black community and say, hey, this can be an option for some women, not for everyone. This really can be an option.
Let's dispel some of the myths. Along with her, I loved listening to, I think, Jenny Joseph. I've heard a couple times and again, I think just listening to them, it was food for my soul. Things that I couldn't articulate, but felt, and I could listen and say, yes, that's amazing. I think that I was just really impressed by the work that she's doing to help solve this problem of maternal morbidity and mortality in this country and the disparities that Black women have.
Rebecca Dekker:
Yeah. Jenny Joseph's talk was just amazing. You mentioned you had a home birth. As a side, I had a home birth. You don't meet that many OBs who have a home birth. Why did you choose that? This is for your second child, I'm assuming, not your first.
Dr. Amber Warmsley:
Correct. It is funny. If you had asked me eight years ago … I mean, actually, it's funny. I remember a colleague of mine, it must have been in 2017, three years ago, and her brother and sister-in-law told her that they were going to have a home birth. Her and I got together to try to figure out a way to convince her that this was the worst thing that she could ever do. It was the most unsafe thing she could ever choose, and why would you risk this. It's just so funny, just the difference time makes. I talked a little bit about my professional in this journey.
I had also watched the movie and I found the movie, "Why Not Home?", I think that was a real game changer for me. Like I said, a lot of books or documentaries out there. I do find that they are very pro and agenda based. They can be isolating to the other side. It's very easy, as an OB to, say, well, these people don't know what they're talking about. They don't know the risks. I know the risks. I work in the hospital. I see births. I'm in emergencies all the time. That's great that you want to feel special and at peace, but that doesn't negate the risk that you're taking.
When I watched Why Not Home? which was specifically about OBs, family practice physicians and labor and delivery nurses who all worked in a hospital themselves, they were all professionals working at the hospital, and they chose home births for themselves. I remember saying, wow, these are my peers. They have the same education I do. They have the same knowledge I do. They understand how birth can have complications. What did they know that I don't, that they would make this decision? Which I was entrenched and I was trained was, absolutely, no, no.
Watching that, and again, getting real evidence instead of just anecdotal stories or just hearing about the horror stories that we did in residency and always just hearing about how something can go wrong. Also, I had worked long enough in a hospital to know that hospital is not a magical place that prevents any poor outcomes as well. Even giving the best care I can, things can go wrong. I had a little bit more of a mature viewpoint of, you're not comparing something that's risk free to something that's inherently risky.
You're comparing apples and oranges, a different basket of benefits and risks. I don't think we talked about enough of the risks that can be in the hospital as well. When that started, I think opening the door. I wound up meeting a homebirth midwife in the area. A colleague in New York said, "You have to meet this woman. She's in your area. You really should meet her." Her name was Mairi Rothman. I emailed her this really long diarrhea of the mouth email, explaining why I wanted to meet with her and talk with her. She was so gracious and we met …
Rebecca Dekker:
Were you pregnant at this point already or were you …
Dr. Amber Warmsley:
I actually had my first already. I think I can talk, share about my birth story. I met with her and I was just blown away by her. She invited me to come into her community care and see the prenatal counseling she did and to see her care. It was the first time I think that I've ever genuinely seen evidence based, what you talk about, informing and consent was shared decision making. I think it was one of the first times I actually saw that. I also saw that she's not sitting there with herbs and spices, hoping everything goes well.
She had full state of the art medical technology ready for disposal. She just had a little bit more prudence of when it's necessary. That's the thing that I found amazing, is that she have so many homebirth providers and midwives. They have all of this experience and they know how to use it. It's just we don't need to use it for everyone. My first birth was in a hospital. As an OB, I didn't have any particular thought. I really didn't even do prenatal care the first half of my pregnancy because I worked in an office. I just had all my labs done.
I would go to my ultrasound appointments. I really would just go to the ones that were necessary, mainly for my husband, so that he could feel part of the process. I had the attitude of like, well, I know everything and there's nothing really that they need to tell me. I just need to do my test to make sure that the baby is okay.
Rebecca Dekker:
You're doing self-prenatal care.
Dr. Amber Warmsley:
Well, I would go for my checkups. Obviously, not really what the intention that I was learning anything. It was more of just, okay, do my vitals, take the labs that you need.
Rebecca Dekker:
Check the box off.
Dr. Amber Warmsley:
Check the box off. I know the ones that I need to show up for. We actually moved from New York to Maryland in the middle of my pregnancy. For me, as a controlling OB, that was really annoying. Because at my hospital, I would know exactly what OB I wanted, exactly what nurse I would want. All of a sudden, now I was in Maryland, and I didn't know any of the providers were, and trying to figure out how to go about that. We settled with a group that I really did like, and me and my husband connected with.
I was about 39.5 weeks and had actually a very fast delivery, especially for my first time. I remember waking up in the middle of the night feeling a little bit uncomfortable, just couldn't sleep. An hour later, my husband woke up looking for me. We watched TV. I was just like, "I just can't get comfortable. I'm not really having any contractions." One hour later, I was having contractions one minute apart. My mom, who was there, we woke her up and she was like, "This is how my birth was. We need to go."
My OB mind was like, I cannot call my doctor and tell her I've had contractions for an hour. That is crazy. They're going to send me home. I was very much in an OB minds of trying to doctor myself. Sure enough, we got there and I was in labor. I didn't really have any preconceived notions about pain management or epidurals. I do remember the process just going very quickly. I think I'd said I wanted an epidural. Then all of a sudden, I got one. They didn't think that I was definitely going that fast because it was my first baby.
My mom was trying to tell them, "She's going to go quickly." They're like, "No, no, this is her first baby. That's probably not the case." I got the epidural. Right after that, I was nine centimeters. I did have a common side effect where my blood pressure drops very low. Because of that, the heart rate of the baby drops. It was very this tense situation where the heart rate was dropping. They're trying to move me all around to get that sort of respond and bringing up my blood pressure. There was a moment where I remember as an OB, my eyes were welling up.
My husband was like, "What's wrong?" I was like, "I'm going to have a C-section." I'm watching this tracing and I know what everyone is thinking. I'm definitely in this OB mind. I just remember crying, and I couldn't explain it. I'm an OB. I do C-sections all the time. Besides just the recovery being more difficult, I wasn't really clinging to any one way that I wanted my birth to go. I just remember being feeling just panicky and scared. My husband was like, "It's okay. Everything's going to be okay." Luckily, I just went very quickly, which is not the norm for the first time.
Then they had me flipping over and pushing as hard as I could and as fast as I could. It just felt like it was this race against time like, am I going to be able to push the baby out fast enough? Or is the heart rate going to drop? I remember the charge nurse … Or my husband remembers this, I was in my own world. My husband says the charge nurse came running in and saying, "The OR is open. We need to get this baby out now." It is a very stressful environment. I think you mentioned this a little bit too, I was fortunate.
I think that my OB, as patient as she was, that she really gave me time and tried to keep everything as calm as possible to allow me to have a vaginal delivery. I didn't have any trauma or I thought my OB team was great. Fast forward, two years, watching a different style of care, I really started to see that it's just a different model of care, even with our prenatal appointments. When I would watch Mairi do in the home, they were hour plus prenatal visits. In the community clinic setting, it was two plus hours and all the things that they talked about in the holistic care.
I joked like, oh, if I ever have a second baby, maybe I'll think about a home birth. I actually didn't think I would ever do it. What changed, for me, I think was my younger brother suddenly unexpectedly passed away last year. He's my only biological sibling. It was just extremely traumatizing for all of us. I was with him. His wife and my parents were all together when we had to say goodbye to him. It's funny. I remember that they were taking him for organ donation surgery, because he's just had an amazing heart. He wanted to be an organ donor.
The last time I got to see him, before they took him for surgery, I went to my hotel room where we were staying and saw that I got my period. That wound up being my last menstrual period, which they always ask you for pregnancy dating. Are you sure of your LMP? In my mind, I'm laughing, yes, I'm sure. I remember that moment. It was really tough. Two weeks later, I found that I was pregnant while I was trying to deal with all of this. It's really tough trying to be excited and celebrate life at the same time that you're doing such grieving. It was really hard.
The second that happened, there was no other question in my mind for me. I texted Mairi and I was like, okay, when is my first visit? I just knew. I knew I needed a different level of support. I needed whole person care. I needed to feel like a mom and not an OB. I needed not a seven-minute quick check in. I wanted someone that was going to take care of me. This whole process, because I knew it was going to be different and hard in a lot of different ways.
I think the fact that I already trusted her and knew her and I had known her professionally for two years, the fact that I lived five minutes from my hospital, and the fact that I knew that I had a pretty quick, easy first time birth, it was just clear for me that this is what I wanted. As long as everything was safe, that I wasn't going to have it any other way. By this time, I just had realized that safety and an uplifting positive experience do not have to be mutually exclusive. I could resonate a little bit more after my first birth because I had "everything was fine delivery."
I could resonate with people that have that base of fear of something going wrong. I could understand now why when I would walk into a room and tell someone that I think we needed to do a C-section, why they would break down crying. I could never understand that before. I could never understand that before.
Rebecca Dekker:
It's really interesting that you had that gut reaction to thinking you're going to have a cesarean with tears. It was almost like …
Dr. Amber Warmsley:
I can almost…
Rebecca Dekker:
You said you didn't have a preference ahead of time, but that tells me that, internally, you did have a preference.
Dr. Amber Warmsley:
Yeah, yeah. I think coming out of that, and again, I was fortunate that I didn't have anything that I could say, oh, I had this bad birth experience or this bad interactions. My OBs were great. I think I have to commend my OB. Actually, I think someone else would have maybe rushed me to the OR and not have been patient. I think it just changed my attitude a little bit instead of feeling frustrated with people and saying, "What's the big deal? Your baby is going to be healthy. Everything is fine. That happens." It really allowed me to empathize and I think just be a better provider. I went to Mairi and I was like, "Yeah, let's go. Let's do it." I never looked back and …
Rebecca Dekker:
How did your daughter's birth go?
Dr. Amber Warmsley:
It was amazing. Now that I've seen both, it was really amazing. Even with COVID, that adds a whole other layer. You deliver in COVID times, but I went into labor. I called them. They were there. I had music playing, it was just calm, it was peaceful. My husband was there. My mom was there. My sister was taking photographs. I wasn't as fortunate as you. I read your book and you said there was no pain. I can't quite say that. It was totally different how I felt about it. There was no stress. There was no … That internal fear or rush of something going wrong.
It just felt like where it was supposed to be. My mom was there showing me pictures, birth pictures of my brother, and telling me over and over again, stories of her birth experience with him. We were looking at his photo albums while in between my contractions. I was moving around. I was just very comfortable and beautiful and healing, and I …
Rebecca Dekker:
I was going to say, did you feel a connection with your brother during that process?
Dr. Amber Warmsley:
I did. I did. Yeah, I really did. I felt safe. I didn't feel like I was giving up safety at all, felt I was in excellent hands. I knew that if there was any issue that were to come up, they would not think twice about letting me know if something needed to change. I just felt that I could let go. I really felt that I didn't have to be the OB. I could just let go and be a mom and birth this baby and give … I had just lost my sibling. Now I was able to give my son a sibling. It was extremely cathartic for me. It was healing in a way.
It was just something that I think allowed me to begin the process of healing. It was the most amazing thing I've ever experienced. Never once, even with all the contractions, I never thought, oh, I wish I could have epidural. It was more of just about like using and leaning on the support and the people that are there with me to get through each contraction one at a time. I was actually excited to meet our baby. We actually didn't know the sex the second time around. That was really neat too, that when she came out and I found out it was a girl. It was really life changing.
Rebecca Dekker:
That's amazing. What are your hopes for the future birth now that you're in the D.C. area and you've experienced both models of care and you're in a leadership position, what do you hope to see happen maybe in the next 5 to 10 years in the D.C. area?
Dr. Amber Warmsley:
I really believe that there's no right way to birth. There's no right place. There's no right way. I work in a hospital. I'm very proud of deliveries and the work that we do in a hospital and helping women birth. I'm very proud of that. None of this is to say that that's not a good place. It's more about, again, that circle model of allowing the woman and her family to really be in the middle of the circle and lead the care, and really feel that she's listened to and supported.
I really just love to see this beautiful collaborative care of all providers, OBs, and midwives learning from each other, working together collegiately, having respect and support for each other, and not an either or, but and, and like, we have this and this and this. Because everyone will want and need something different. I would love to see more support for physiological birth, but just support for not one particular type of birth, but just support for that woman. There are people that from home birth to medication, to hospital birth, to planned elective cesarean, there's all births, and all of them should be positive and uplifting and safe.
I think that's what I would love to see, is that just learning that, again, every family and woman and what's important to her that we have that respect and empathy and kindness. I just think there's a lot that we can learn from each other, OBs and midwives. I hate this country sometimes a little bit of that dichotomy that's there and that wall that's there and the either or mentality. I would just love to really see it become this and, and, and mentality.
Rebecca Dekker:
You hope to continue being that bridge builder between those different models.
Dr. Amber Warmsley:
Yes, absolutely. Like you said, working within your sphere of influence versus your sphere of concern. Where I am at my hospital, I'm excited every person I get to work with, every provider that I get to work with, and just really trying to bridge the gap and see where we can learn from each other and grow and just continue to give great care and just be a place where women can really come and get an excellent safe care. Like you said, things don't always go as we plan or as we want.
People feel that they had a positive and uplifting experience when they feel that they were part of that decision making. That's what is really important to me, is learning how I can do that and how I can help that woman who may need to have intervention she wasn't expecting or wasn't planning on and still make it a positive and really exciting time for her where she can look back and say, that was the best day of my life, that was the best experience of my life, even if it didn't go exactly how she thought it would.
Rebecca Dekker:
Just sounds like also being a role model for others and applying that kind of care, truly supportive care.
Dr. Amber Warmsley:
There's things that I discover like, oh, I didn't even realize I was doing that. You just keep learning. I look back sometimes at conversations I would have with people and it's like, oh, ouch, a little bit. You just keep going forward and just trying to learn from the past and learn from others and just doing the best I can to give care to those that I work with.
Rebecca Dekker:
When we were planning this interview, Dr. Warmsley, you said you would have a question you wanted to ask me on air. Do you want to read me your question?
Dr. Amber Warmsley:
Yes. Like I said, I love reading your articles about the Evidence Based Birth®, specifically about interventions and being around midwives and working with midwives. Then after my own home birth, I realized that one of the things that I have seen as a common thread with midwifery led births and I guess physiological birth is that after the delivery of the head, that there is a pause and even waiting for another contraction before you deliver the rest of the body. I have to admit my ignorance and say, I never even knew that this was a thing.
In residency, once the head is delivered, we just pull the baby out. We learn how to do that and allowing which way the head is going to go and to go with the position of the baby. You definitely don't wait. In fact, there's this mad rush to get the baby out as quickly as possible, because there's this idea that the longer the baby is head out body and that bad things can happen. Or with shoulder dystocias, we're taught that the length of time, obviously, of the dystocia increases the risk for baby. There's this idea that once the head comes out, the body comes out immediately.
I'd never even heard of the fact that you can pause or wait for any amount of time or another contraction. I was curious from a evidence based perspective, where that comes from and what the evidence says about it.
Rebecca Dekker:
I'm so glad you sent me this question ahead of time, so that we had time to research it because I don't know this off the top of my head. Anna Bertone, our research editor at EDD did a thorough literature review just for you. We can share it with everybody else. I hope you can take it back to your department. There is a paper by Kotaska and Campbell published in 2014. They talk about how there's this common belief in OB-GYN that the longer head to body delivery intervals increase the risk of harm of baby.
Like you said, in most OBs, after the baby's head is born, the providers will … They call it "worry and hurry," pulling on the head gently, but urgently to try and cause the birth of the rest of the baby's body without waiting for another contraction to occur. This is called one-step delivery. The reason for this belief comes from two studies published in the 1970s by a researcher named Wood. They found a statistically significant decrease in cord pH with increasing duration of head to body delivery interval.
However, there's other researchers that argued that although there was a correlation between cord pH and longer head to body delivery intervals, that this was not clinically significant results in the studies. The first study only had 46 people and the second study only had 22 people. They were comparing a normal birth to a fast birth where they hastened the birth by doing a quick episiotomy and quickly pulling the baby out using forceps, if necessary. Because of those two studies with a total of just 88 people, they suggested that there was an upper limit of 40 seconds for the body to be born following the head, as ideal to increase the cord blood pH.
Obviously, that's not very good research evidence and it's a very small sample study, and not really clinically significant results even though they found statistically significant results. In contrast, you mentioned how the midwives in your community use two-step delivery method. This is what you see in normal physiologic birth. When the baby's head is born, there's a pause and then the rest of the baby is born with the next contraction. It's also called two-step birth.
Without any intervention, the baby's shoulders and trunk are not often born with the same contraction as the head. It's really common in midwifery practice to use the two-step method. We do have recent evidence that suggests that the two-step method does not increase the risk of harm and may even lower the risk of shoulder dystocia. In fact, researchers now think that speeding up the birth with gentle pulling before the next contraction could be partly responsible for the increasing rate of shoulder dystocia that we've seen in hospitals across the United States.
I think that resting between contractions gives times for the baby's shoulders to spontaneously rotate and orient themselves in the best position for the birth. Also, they say that in the one-step method, manually pulling the baby out without a uterine contractions, say, the mother is not having a contraction in that moment, can stretch the baby's shoulder which can lead to a clavicle fracture or permanent brachial injuries. That was proposed in a paper published in 2020 by Hishikawa. We found one recent randomized controlled trial on this topic.
It was published by Zhang in 2017, and they had more than 600 birthing people at four hospitals in China. There were participants who are planning a vaginal birth, and they were randomly assigned to one of two groups. Either they got the one-step method, which you described is common in OB practice, or the two-step method where you wait for at least one contraction after the head is born for the shoulders to be born without intervention. The results showed that the two-step delivery group had a significantly lower rate of shoulder dystocia than the one-step group.
No increase in birth asphyxia, which is low oxygen in the baby, or postpartum hemorrhage. More specifically, they had four cases of shoulder dystocia in the one-step group and zero in the two-step group. Average head to body delivery interval was only slightly longer in the two-step group, 59 seconds, instead of 44 seconds. They didn't see any link with that to asphyxia. That was the 2017 randomized trial. We also have a 2018 meta-analysis of prospective studies published by Wang.
They pulled the data from seven high quality prospective studies that involved more than 7000 birthing people who had a vaginal birth with the one-step approach and more than 7000 people who had the two-step approach. These were not necessarily randomized trials, but they were prospective observational studies. They found that the two-step group had a significantly lower risk of newborn asphyxia, cut the risk in half, and a lower risk of newborn clavicle fracture or there only 4 in the two-step group and there were 24 cases in the one-step group.
They didn't have statistically significant difference in brachial plexus injury, but there was a trend towards more injuries with the one-step method. They did not report specifically on shoulder dystocia because they think it's subjective and poorly defined. They concluded, "The clinical value is high for the adoption of two-step method for better neonatal outcomes." We talked about shoulder dystocia a lot in our big babies article, evidencebasedbirth.com/bigbaby. One of the main problems with that is that the definition is really subjective.
ACOG defines shoulder dystocia as "a birth complication that requires additional maneuvers beyond gentle pulling to relieve impaction of the fetal shoulder." However, some researchers use a definition of a head to body interval of more than 60 seconds. This definition is sometimes used in different hospitals and different research studies. It should not be used as a definition because it wrongly classifies two-step births as shoulder dystocia, when it's not. It's just the method of waiting for the shoulders to rotate and come out.
A delay from an impacted fetal shoulder where the shoulder is really stuck is very different than a physiologic delay from pausing between contractions to wait. We also found one more prospective study that was too recent to be in the meta-analysis. This was published by Hiskikawa in 2020. They had 262 low risk birthing people who gave birth at a single birth center in Japan using the two-step method. Everybody had the two-step method and compared the group where it took 60 seconds or less or more than 60 seconds just to try and look at the differences between the length of time.
They found that the average head to body delivery interval was 89 seconds in this group that everybody had the two-step method. They reported that the umbilical artery pH tended to decrease with increasing head to body interval. However, there was almost no correlation and the decline of the pH was only 0.01 for every additional minute. They found no difference in the rate of low Apgar scores at one or five minutes and they had zero cases of shoulder dystocia among the 262 people who had the two-step method.
Basically, we found that one-step method, applying gentle force in the baby's head to quickly hasten the birth of the body is not supported by evidence and actually may cause harm by increasing shoulder dystocia and birth injuries to the baby. The researchers now recommend that a head to body delivery interval of up to four minutes between contractions is common, safe, and may reduce the incidence of shoulder dystocia. No traction should be applied to the fetal head during this time.
However, they, Kotaska and Campbell article from 2014 says that, if fetal monitoring indicates fetal compromise, you'd want to do the expedited delivery with the one-step approach rather than the two-step approach. Again, just emphasizing that if the physiologic two-step delivery, the interval appears to be on average more than 60 seconds. You can't say you had shoulder dystocia just because there's an interval of 60 seconds. Researchers think that after the delivery head, shoulder dystocia should only be diagnosed if the delivery of shoulder does not occur with maternal pushing efforts and possibly gentle traction accompanies the next contraction. That's the research. It was fascinating. What do you think after listening to that?
Dr. Amber Warmsley:
Yeah. That's amazing. Again, one of the things that you just never even realized that there was another way to do it. I think that just goes with the idea that we can just learn so much from each other. Because it wasn't that I thought the two-step was wrong, I just genuinely did not know that it existed. Seeing now that it actually might be causing more issues with shoulder dystocia, makes me take pause and say, hey, let me maybe start doing something more physiologic and that may even reduce some poor outcomes.
Rebecca Dekker:
Yeah. It was interesting. I didn't see anything in there about that perineal tearing with the one-step versus two-step. I remember being at a birth of a friend's baby. They did not tear with the birth of the head, but then they did the one-step delivery where they pulled on the head urgently to try and get the rest of the body to come out quickly. The doula pointed out to me, she said, "Look, she's tearing right now." Because she didn't tear when the head was born, but they rushed the shoulders out. It didn't give her time to stretch, if that makes sense. She tore. The shoulders came out and had a second-degree tear with that, which I thought was interesting.
Dr. Amber Warmsley:
Well, it also makes sense that if there's recitation going on where the shoulders are really turning themselves without a contraction to find the best way out, that you would probably have better outcomes and easier delivery, less tearing, versus manually forcing the shoulders to come out. If it's not on an axis, that would be ideal. Intuitively, it does make sense. I'm excited.
Rebecca Dekker:
I'm excited to publish this podcast and get that information out here. I've got this all written up in a Word document. I'll send that to you. You can share it with your department if you want to …
Dr. Amber Warmsley:
That's great.
Rebecca Dekker:
… email it out to them.
Dr. Amber Warmsley:
That's great. I think it's really important. Even as women, some may choose wherever their birth setting is. Just in the United States, the majority of our births are going to be in hospitals. I think doing what we can to really make that environment positive and uplifting and supportive and collaborative, I just think that's really the key. I'm excited to be a part of that any way I can.
Rebecca Dekker:
Yeah. Thank you so much, Dr. Warmsley, for coming on the podcast and sharing your story and your passion. It's really inspiring to hear you and to know that you're out there doing such good work. We're really thankful for you.
Dr. Amber Warmsley:
Thank you. Thank you for your amazing articles. I have learned a lot.
Rebecca Dekker:
Today's podcast was brought to you by the Signature Articles at Evidence Based Birth®. Did you know that we have more than 20 peer reviewed articles summarizing the evidence on childbirth topics available for free at evidencebasedbirth.com? It takes six to nine months on average for our research team to write an article from start to finish. We then make those articles freely available to the public on our blog. Check out our topics ranging from advanced maternal age to circumcision, due dates, big babies, Pitocin, vitamin K and more.
Our mission is to get research evidence on childbirth into the hands of families and communities around the world. Just go to evidencebasedbirth.com, click on blog, and click on the filter to look at just the EBB Signature Articles.
Listening to this podcast is an Australian College of Midwives CPD Recognised Activity.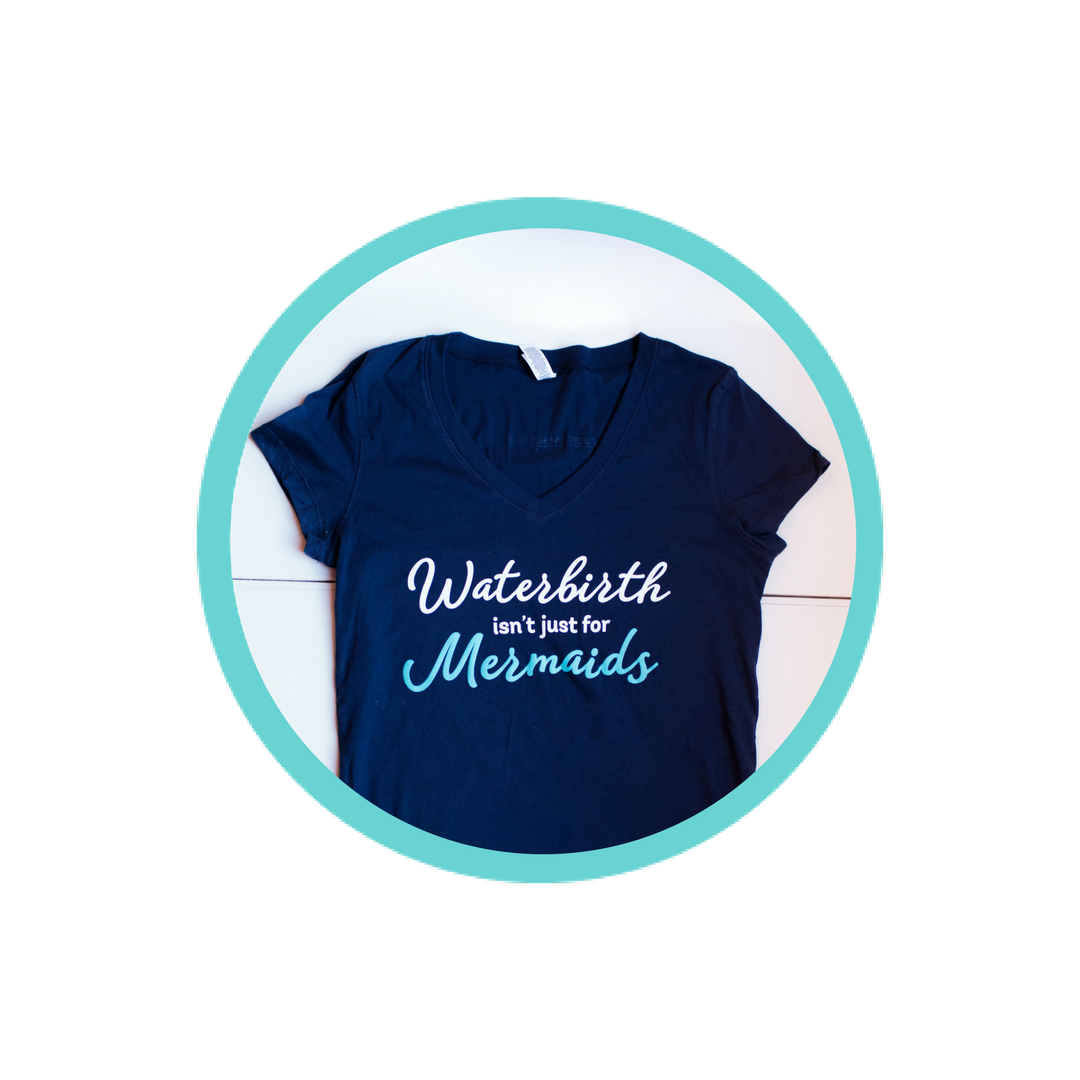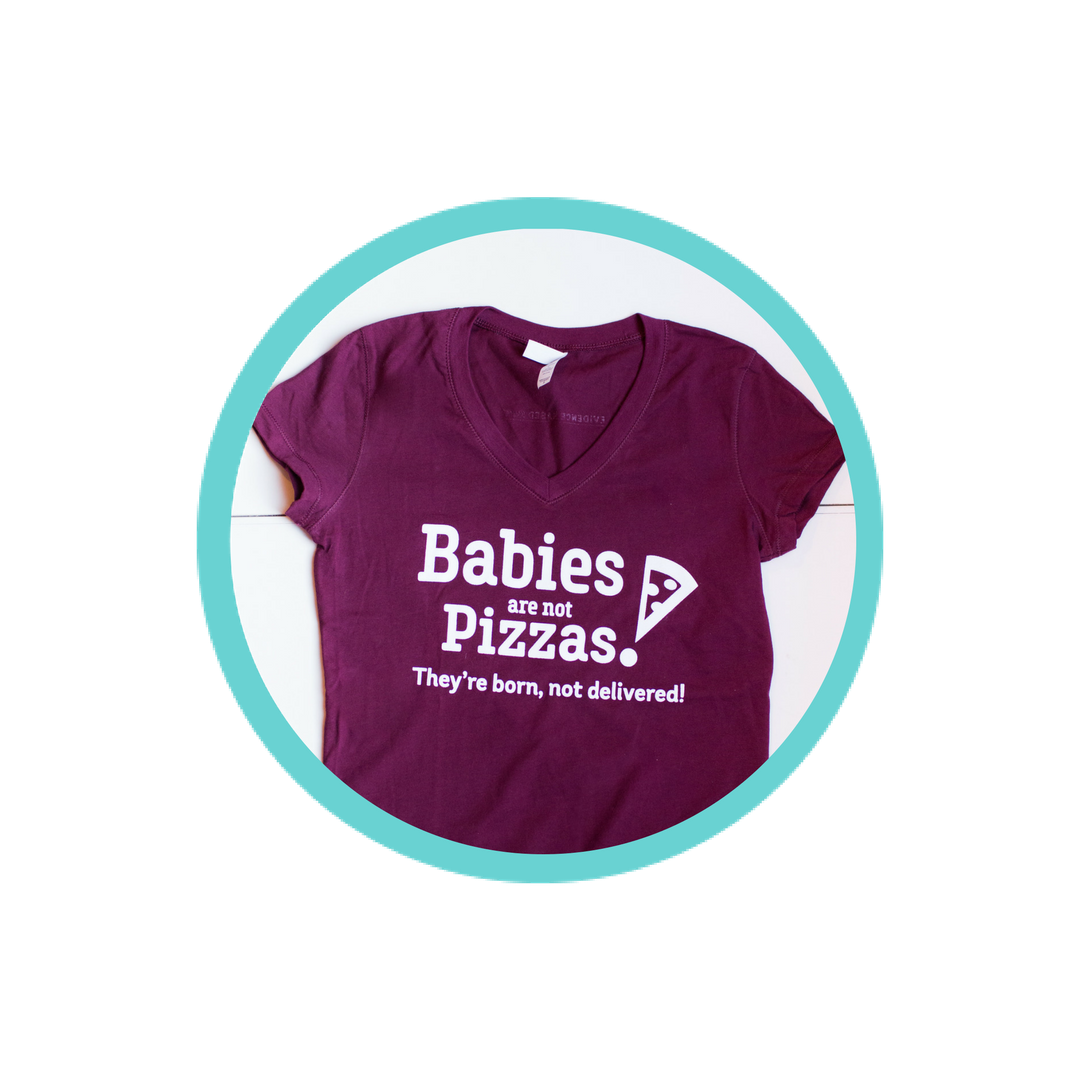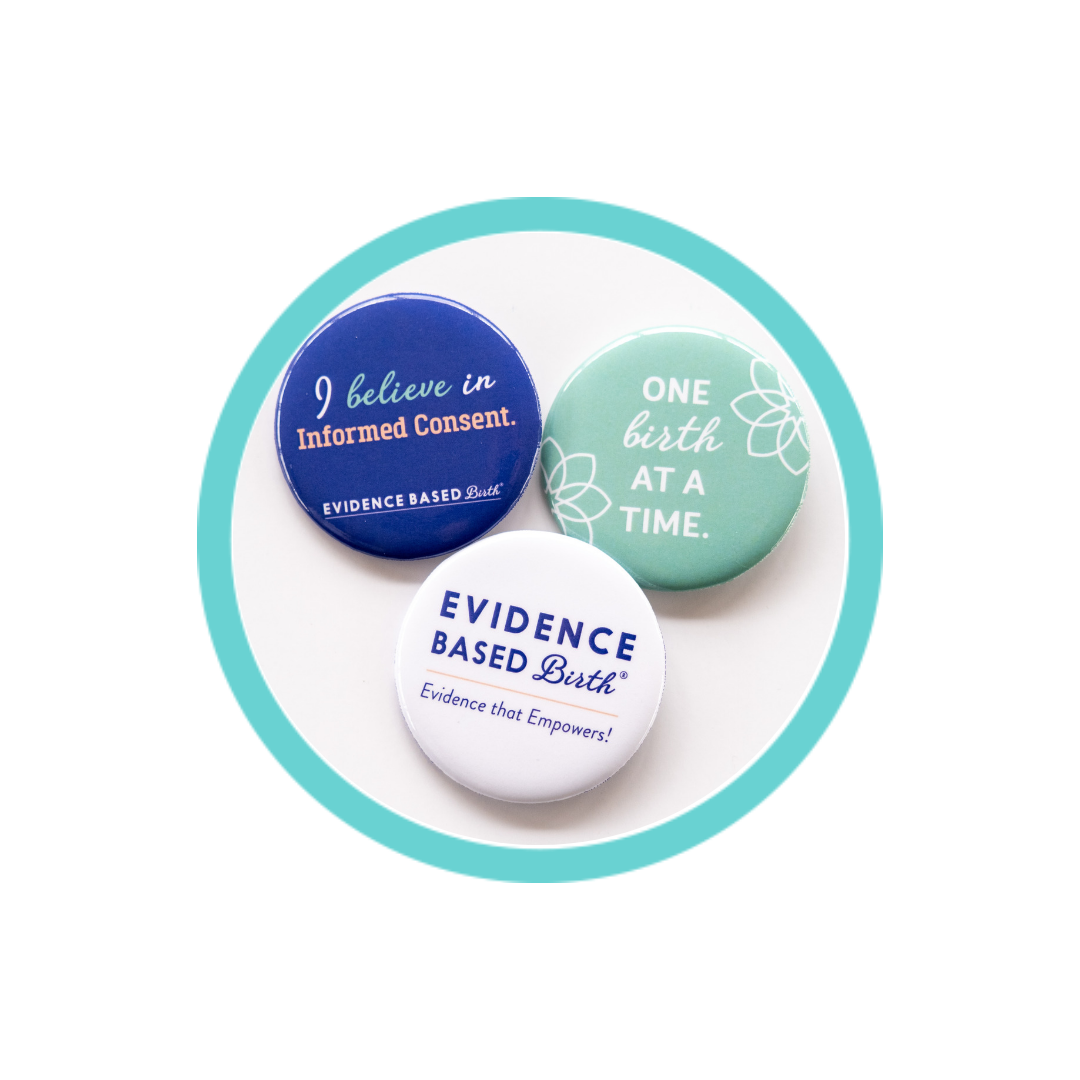 Stay empowered, read more :
Please visit https://www.cesareanrates.org/vbac for the most recent (2018) data! I've been searching for the most recent state-by-state VBAC (Vaginal Birth after Cesarean) rates for some time, with no success! Finally, I reached out to the Centers for Disease Control,...
Today's video is all about evidence on oral Vitamin K regimens. In this video, you will learn the main reason why oral Vitamin K might not be as effective as the shot, the most effective oral Vitamin K regimen, and reasons why some countries don't use oral Vitamin K.
Today's video is all about why hospitals in the U.S. put eye ointment in the eyes of newborn babies. In this video, you will learn the history of using eye ointment for newborns, and reasons why a parent might decline the eye ointment.