This week, I am excited to bring you inside Evidence Based Birth and let you know what we will be up to in the coming year! I look back at all we accomplished in 2019 (and wow – what a year it was!) and how we are rolling right into 2020 with some amazing new projects and initiatives.
I have to tell you, just looking at my list of goals really gets me excited about what is to come. You won't want to miss the announcements I have to share in this episode!
View the transcript
Happy New Year! In today's Evidence Based Birth® podcast, we're going to talk about what we accomplished at Evidence Based Birth® in 2019 and what our plans are for 2020.
Welcome to the Evidence Based Birth® podcast. My name is Rebecca Dekker, and I'm a nurse with my PhD and the founder of Evidence Based Birth®. Join me each week as we work together to get evidence-based information into the hands of families and professionals around the world. As a reminder, this information is not medical advice. See ebbirth.com/disclaimer for more details.
Hi, everyone. And welcome to the Evidence Based Birth® podcast. And welcome to the year 2020, and Happy New Year. I'm so excited to share this fun podcast with you to start off the year 2020. So today, my team asked me if I would talk with you all a little bit about what we accomplished in 2019, kind of review all of the new resources available and Evidence Based Birth® and then give you a sneak peek into our plans for 2020. So let's get started.
I am so thankful for so many things that happened at Evidence Based Birth® in the year 2019. One of the first things that happened in 2019 that most of you are not aware of is I actually took a one-month sabbatical with my family. I left my assistant professor job after six years of being a full-time faculty member in the tenure track, and so I never got that seventh magical year when you get one or two semesters of sabbatical. So, I left that job in 2016. And by 2019, I'd been doing Evidence Based Birth® full-time for three years. And the truth was I really needed a break. My health was starting to suffer from really working too much.
Running Evidence Based Birth® is the kind of job that you kind of never get away from. It's always with you. It's like having an additional child. There's always something that comes up that needs my attention. I decided to address that in two ways because I knew if I wanted to do this long term and be sustainable that this kind of pace was not something I could keep up. So towards the end of 2018, I made a big hire, and that was our first full-time employee, Victoria, who was our operations director at Evidence Based Birth®. I began training her in 2018 so that in 2019 I could take one month completely unplugged from Evidence Based Birth®.
It was hard stepping away from Evidence Based Birth® and from the birth world, but we worked really hard in November and December of 2018 recording podcasts, recording videos so that everything would appear as if I was still here working every day when in actuality my family and I left the mainland and we spent one month completely unplugged from work. I'll have to say at least I was completely unplugged. Dan did have to work a little bit.
We took our children out of school for a month. We homeschooled them for a month instead. And overall, it was just a really amazing experience. I left that sabbatical determined to make changes in my life and in how I manage my time and how much I work. I decided to take control over my calendar and no longer let my calendar rule me.
Spending that January away from Evidence Based Birth® gave me a lot of clarity. I also came back renewed and refreshed and ready to dive right back into all the events we had planned for 2019. As soon as I came back in February, we launched our Evidence Based Birth® Childbirth Class to the public. Some of our Evidence Based Birth® instructors began teaching that childbirth class, and we've now had more than 400 couples go through the curriculum.
Anna Bertone, our research editor at Evidence Based Birth®, worked really hard to help me release two really important articles about gestational diabetes this year. First, we published a really in-depth article all about diagnosing gestational diabetes and the glucola test, which you can access at ebbirth.com/diagnosinggdm. We also published an in-depth research article all about the evidence for inducing labor electively when you have gestational diabetes. That can be found at ebbirth.com/inducinggdm.
As soon as we finished with those gestational diabetes articles this fall, we dove head first into working on the signature article all about the evidence and ethics on circumcision. This article was something that we actually worked on for about a year before we published. But by late spring, early summer, our final edits were in full swing. We were sending the article out to reviewers, getting a medical artist to draw the illustrations, and preparing our team for a potential onslaught of positive or negative feedback. We weren't really sure how the public would react to our article.
At one point in I think it was 2018, I had posted something about on Facebook about how we were planning on writing an article about circumcision and our Facebook thread exploded with angry comments from people who were upset that we would even be talking about the research on circumcision. In that moment, our team realized that we needed to have a detailed strategy in place in order to deal with any potential public feedback. We hired a consultant, and we developed a detailed plan on how to respond to any inquiries about the circumcision article. I'm happy to say that when the circumcision article came out our plan seemed to really work. We had an FAQ page where people could go to get additional answers to their questions and we were able to maintain a respectful tone on our social media pages. If you're interested in learning about what we found in our circumcision article, just go to ebbirth.com/circumcision. If you want to listen to our in-depth podcasts on this topic, you can go to EBB episode 88 for the ethics and evidence on newborn male circumcision.
Another thing we did in the first half of 2019 was we implemented a fundraiser to raise money for Birth Worker of Color Scholarship to the Evidence Based Birth® conference. We were blown away by the support from all corners of the world to create the scholarship fund, and we really started looking forward to meeting the recipients of the scholarship at the conference.
But before we had our big Evidence Based Birth® conference, we released our first book, Babies Are Not Pizzas: They're Born, Not Delivered. I wrote the first draft of the book in 2018. It took me about nine months. And then I totally scrapped much of that draft and started over in late 2018 and finished up the book in the spring of 2019. The book came out in August, and that was probably my favorite day of the year, the day that our book baby was born. It's so amazing to see something that you've put so much work, and time, and effort into to see it come to life. We celebrated with a party in my hometown of Lexington, Kentucky.
Of course, once the book comes out, you're not necessarily done with the book. One of your first goals as an author is to ask people who've read the book to leave an honest review, and that's not always an easy process to get people to log in and leave a review. By the time I'm recording this, I'm happy to say that we have 152 reviews on Amazon. Another fun thing that I got to do in 2019 was go to a professional audio recording studio to record the Audible version of the book. And that was really fun to see my book out there on Audible.
We also spent a lot of the year preparing for the conference. The first large interprofessional Evidence Based Birth® conference took place in September of 2019 in Lexington, Kentucky. Seven of the nine members of the Evidence Based Birth® team got to be there in person. That was really fun. Because most of you might not know this, but we're actually a primarily virtual team so we don't get to see our coworkers in person very often. We also got to meet so many amazing birth workers who came from all over the world to attend this conference. If you want to see a little bit about what the experience was like, I'll post a link in the show notes to a brief video showcasing the conference and kind of showing you what it was like.
In addition to the book and the conference, we worked really hard this year to keep our research materials on the website current. We updated the vitamin K article, the erythromycin eye ointment article, the big baby article, and others. And we welcomed more than 2 million people who visited the website in 2019. We offered free public webinars about the evidence on epidurals and the relationship, whether or not there's a relationship between epidurals and cesareans, and we offered free public webinars about the evidence on several popular natural induction techniques. Many of the people who attended those live webinars said that it was their very first time attending an Evidence Based Birth® webinar. And if you're bummed that you missed out on that opportunity, we will be offering another live public webinar next year in April probably.
If you're listening to this podcast, thank you so much for being one of our podcasts listeners. We just wrapped up our second full year of podcasting at Evidence Based Birth®, and we've reached more than 800,000 downloads of our podcasts. And 560,000 of those happened in this year alone in 2019 by itself. Our reach on Instagram is also rapidly expanding. We started the year with 14,000 people following our posts on Instagram and now we have more than 30,000. Also, our email newsletter now reaches nearly 40,000 people all around the world. So, thank you so much for supporting Evidence Based Birth®, for listening to our podcasts. If you're a member, or instructor, or customer, thank you so much. If you've told your friends or family about Evidence Based Birth®, thank you. It is amazing what our community can do to spread the word about evidence-based care.
So now, what do we plan to do in 2020? Well, I'm excited to announce that we have a few changes in store to the podcast. In looking at our podcast statistics, it seems clear to me that by far the most popular podcast episodes are the ones that have to do with the research evidence. So on our podcasts, we typically feature both parents and professionals who are working on getting evidence-based care in their communities. But this year, we want to be more intentional about more frequently highlighting the research evidence. We're going to start this year by committing to publishing at least one podcast episode each month that focuses solely on the evidence on a particular subject. Our first two episodes about the research evidence are going to be an episode about the updated evidence on due dates. And there's some really controversial evidence that just came out about due dates. We're also going to do an entire podcast episode all about the research evidence on VBAC. And we're also going to do some podcasts episodes all about different popular natural induction methods, such as the evidence on red raspberry leaf tea, or eating dates, or acupressure for labor induction. We're going to continue to feature parents and professionals on the podcast, but we just want to be more intentional about adding those episodes that focus on the evidence.
Another fun thing we're going to do with the podcast is we're going to do some episodes featuring expecting parents. So often we bring in parents who've already given birth and they share their birth stories. But starting this year, I'm also going to be publishing some podcast episodes where I talk with parents who are currently pregnant and do kind of like a consulting call, group focus call that you guys will get to listen in on the podcast. So you'll get to hear the kinds of questions that pregnant parents have and some of the answers that I have to their questions.
Also for 2020, one thing we've had a lot of requests for but we just haven't had time to do yet is bulk book sales. Coming later this month in January of 2020, we are going to offer the option to buy Babies Are Not Pizzas as paperbacks in bundles of 10 at a steeply discounted rate. We want to help you get the research evidence and the story about evidence-based care out into your communities. This option will be available as a pre-order only. Because we're going to be ordering such a large sum of books, we need to know exactly how many people want to order the book set. So make sure you're subscribed to our email newsletter and look for that announcement in later January.
Some people might wondering if I'm doing any traveling this year, if I'm going to be speaking near you. I'm only doing a couple of live events, and I'll link to some of these in the show notes. In February, I'm speaking at an all-day event in Vancouver. I'm excited because I get to take Dan along with me. In January, I'm actually doing a virtual conference or virtual webinar for birth workers in Louisiana and that surrounding area. I'll link to that registration page in the show notes. I've also been accepted to speak at the national American College of Nurse-Midwives' 65th annual meeting and exhibition in Austin, Texas. That will be in late May and early June. And that's it. I'm not traveling anywhere else. I will be hosting a retreat for our Evidence Based Birth® instructors in August. That will take place in my hometown of Lexington, Kentucky.
So, what do we have in store for new articles about the evidence? Well, I'm excited to announce that we will be doing a series of signature articles all about the evidence on Pitocin, or artificial oxytocin. We're already in the process of drafting an article all about the use of the Pitocin shot and the third stage of labor, also known as active management of the third stage of labor. We're also going to have quite a lot of information about postpartum hemorrhage in that article. After we complete that article, which we're aiming for kind of late spring on that article, we'll then move on to Pitocin being used to augment labor.
We're also in the process of adding more Spanish translations for our one-page handouts and also translating some of our workshops that our instructors can teach so that they can be taught in Spanish.
Another priority for me for 2020 is to refilm most of our childbirth class videos. Most of those videos were filmed in 2018, and they're due for a refresh. So, Dan's got a bunch of new audio visual equipment, and he's going to be helping me film some really awesome-looking videos for our childbirth class students.
I'm going to continue raising my book baby, Babies Are Not Pizzas. Some people have asked me when am I going to write my next book, and I'll tell them what my sister told me after I had my first baby. She said, "You need to focus on getting to know this baby before you have another one." Because right after my first baby was born, I was like, "I want to have another one." And she's like, "Rebecca, don't you think you need to get to know this baby? Probably shouldn't get pregnant. You're just a couple weeks postpartum." I was like, "You're right, Shannon. I probably should focus on this baby." So that's what I'd be doing in 2020, is focusing on Babies Are Not Pizzas, trying to get that more into the public eye. So throughout 2020, you can look forward to seeing us do some different campaigns to get the book out into libraries, to get it into the hands of legislators, and reporters, and influencers, and celebrities. We want to educate as many people as possible about evidence-based care. And I created Babies Are Not Pizzas as a really user-friendly way of doing that.
Finally, some people have asked us if we would consider creating an online only version of the Evidence Based Birth® Childbirth Class. That's something I've been thinking about for a while, but obviously this past year with the book and the conference, there was just not enough hours in the day to do that. So I'm considering maybe piloting an online only version of the EBB Childbirth Class for people who do not live near an instructor. However, that is a maybe. I haven't committed to doing that 100% yet.
Finally, one of the beautiful lessons I learned last year during 2019 is that it's good to stay small. Our theme for last year was small but mighty. We are keeping our team at Evidence Based Birth® intentionally small so that we can be nimble and quick to move and to respond to changes in the field. For 2020, I think we have our hands full. But the truth is I think we actually had too much going on in 2019 with both the book and the conference. I still am not really sure what it will be like to have a year without any huge projects, like a new book or a new conference, because we're not doing the conference this year. My hope is that we do have a little bit more downtime this year, a little bit more space to think because I don't want to have a really super frenetic, crazy pace all year like we did. Last year was pretty intense.
So, I hope you found this New Year's Day podcasts helpful. This is something that I personally do every year. I sit down at the end of the old year, review everything that happened, and then I invoke the year ahead and dream and plan what I'm going to do in the next year. The personal tool that I use to do that is the 2020 My Shining Year Workbooks by Leoni Dawson. She came on the Evidence Based Birth® podcasts in episode 94 and talked about her journey overcoming hyperemesis gravidarum. Leoni is an artist and entrepreneur based in Australia, and she has these amazing workbooks which you can get on Amazon. There's one called My Shining Year Business Goals Workbook and there's also a personal one called My Shining Year Personal Goals Workbook. So, it's been a tradition for me for I think five years now to sit down with Leoni's workbooks and review everything that happened the year before and look forward to what's coming and make plans and goals for the next year.
So, I hope you enjoyed this behind-the-scenes peek of what happened to Evidence Based Birth® last year and what's going to be happening this year. I look forward to talking with you more this year on the podcasts. And if you get a chance, please consider leaving us an honest review on iTunes or whatever app it is that you use to listen to podcasts. Thanks everyone, and Happy New Year. Have a great rest of your day. Bye.
This podcast episode was brought to you by the Evidence Based Birth® Childbirth Class. This is Rebecca speaking. When I walked into the hospital to have my first baby, I had no idea what I was getting myself into. Since then, I've met countless parents who felt that they too were unprepared for the birth process and for dealing with a broken healthcare system. The next time I had a baby, I learned that in order to have the most empowering birth possible I needed to learn the evidence on childbirth practices, find out how to stay comfortable during labor, and my partner needed to learn how to speak up for me.
I'm excited to announce that we are now offering the Evidence Based Birth® Childbirth Class in about 50 communities in the United States and around the world. In your class, you will work online and in person with an Evidence Based Birth® instructors who will skillfully mentor you and your partner in evidence-based care, comfort measures and advocacy so that you can both your birth and parenting experiences with courage and competence. Get empowered with a childbirth class you and your partner will love. Visit evidencebasedbirth.com/childbirthclass to find your class now.
Listening to this podcast is an Australian College of Midwives CPD Recognised Activity.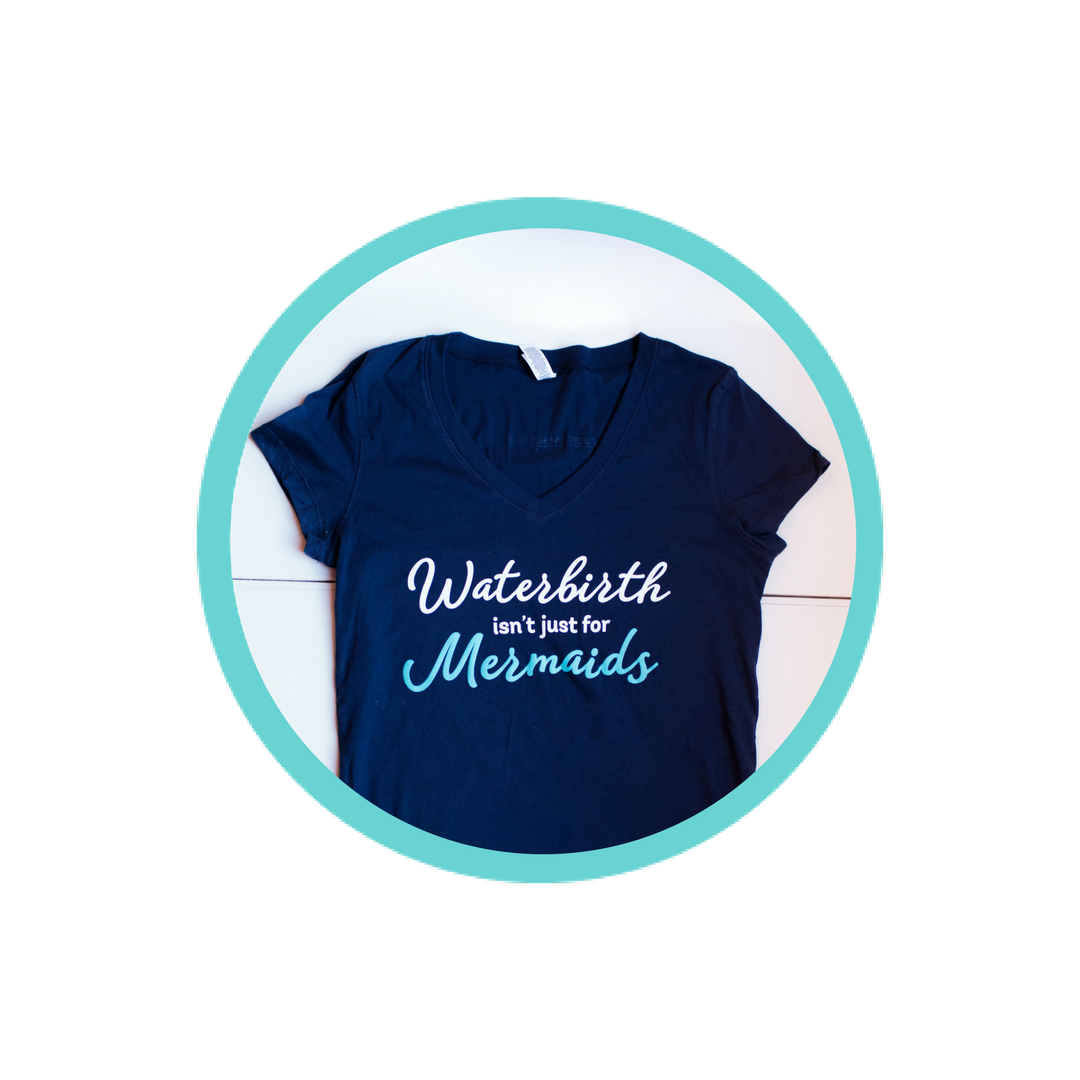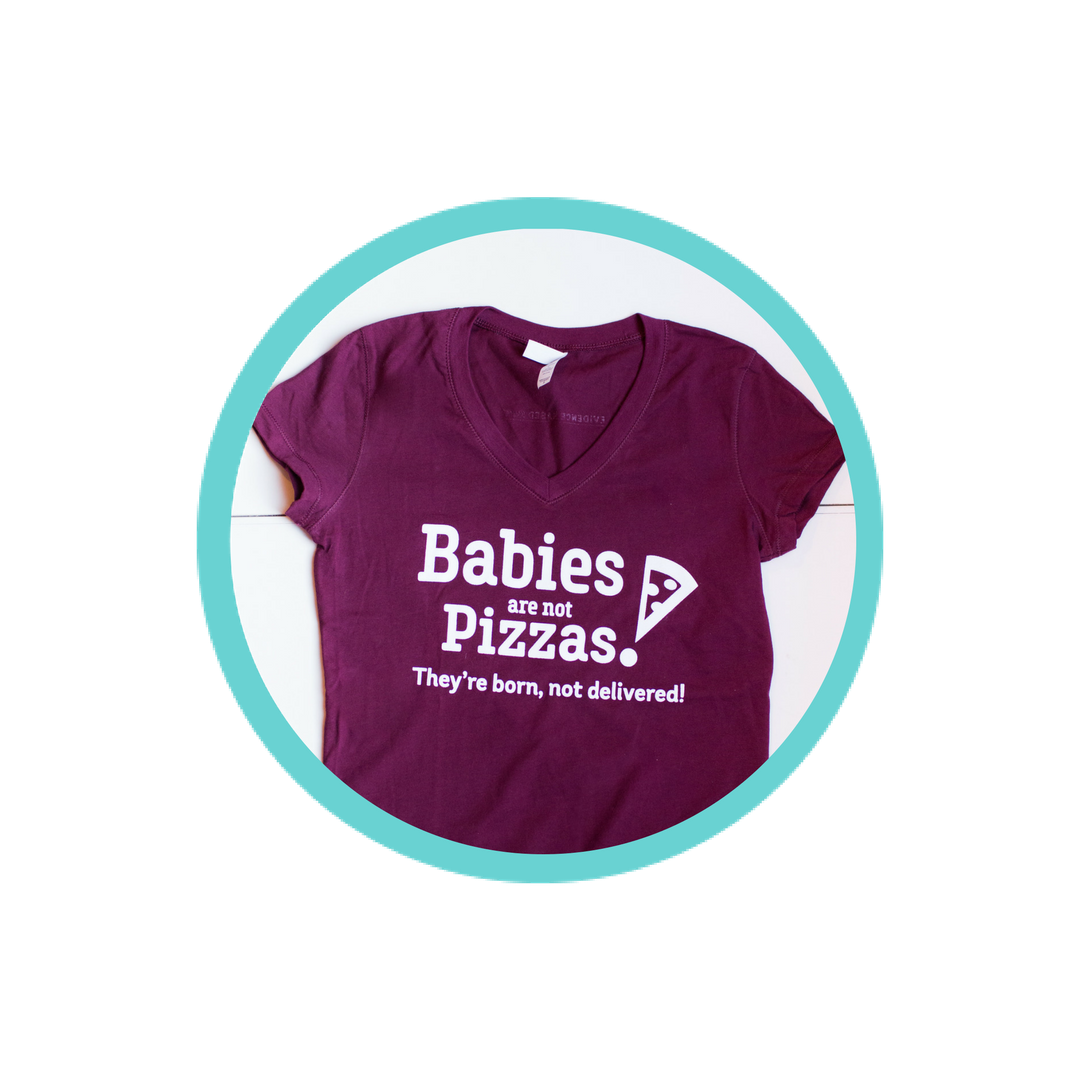 Stay empowered, read more :
March 4, 2013 by Rebecca Dekker, PhD, RN, APRN © Copyright Evidence Based Birth®. Please see disclaimer and terms of use. For two days (March 4 and March 5, 2013), I live-blogged the NIH Consensus Development Conference on Diagnosing Gestational Diabetes. The purpose...