On today's podcast, I interview Fiona and Craig Castleton about their birthing experience during the COVID-19 pandemic. Fiona and Craig welcomed their first baby in April 2020 — when everything was locked down. To prepare for their experience, they took the Evidence Based Birth® Childbirth Class with EBB Instructor, Shalin Butterworth, who also happened to be their doula.
We talk about their experience taking the online Evidence Based Birth® Childbirth Class and how Shalin helped mentor them in comfort measures and advocacy. We also talk about birthing during the COVID-19 pandemic and how they advocated for themselves during pregnancy and during the birth. Fiona has shorter stature and had a history of spinal fusion surgery as a teen, and she had to navigate conflicting medical opinions about her ability to have an epidural or, even whether or not she could have a vaginal birth.
In the end, Fiona and Craig used their advocacy skills and had an empowering unmedicated hospital birthing experience as first-time parents.
Transcript
Rebecca Dekker:
Hi everyone. On today's podcast we're going to talk with Fiona and Craig Castleton about feeling empowered while advocating for themselves during their first birth, which happened during the start of the COVID-19 pandemic. 
Welcome to the Evidence Based Birth® podcast. My name is Rebecca Dekker and I'm a nurse with my PhD and the founder of Evidence Based Birth®. Join me each week as we work together to get evidence based information into the hands of families and professionals around the world. As a reminder, this information is not medical advice. cevbirth.com/disclaimer, for more details.
Hi everyone. Today, I'm so excited to welcome Fiona and Craig Castleton to the Evidence Based Birth® podcast to talk about giving birth during the pandemic and advocating for themselves. Fiona and Craig Castleton are first time parents living in Sacramento, California. They welcomed their first baby in April 2020, shortly after the start of the COVID-19 pandemic. They took the Evidence Based Birth® Childbirth Class with Shalin Butterworth. Fiona is a state civil servant working in health policy, and Craig is a civil servant working in environmental policy. Welcome Fiona and Craig to the Evidence Based Birth® podcast.
Fiona Castleton:
Thank you so much. We're really excited to be here.
Craig Castleton:
Yeah, thank you.
Rebecca Dekker:
It's so nice to have both of you with us today. Can you tell us a little bit about how you found out about the Evidence Based Birth® childbirth class?
Fiona Castleton:
Yeah, so we found out about EBB through our wonderful doula who also happened to be our EBB childbirth class instructor.
Rebecca Dekker:
And that was Shalin Butterworth?
Fiona Castleton:
Yeah, Shalin.
Rebecca Dekker:
Yeah. So did she recommend that you take the class or require it, or?
Fiona Castleton:
She recommended it. She was good about it in that she gave us different options. But after looking through all the information she'd given us on different childbirth class options, it was kind of a no brainer, we went with Evidence Based Birth®.
Rebecca Dekker:
And so you already had a doula and this was your first time giving birth, what led you to hire a doula in the first place?
Fiona Castleton:
For me, it was a few factors. Working in health policy, I work with a lot of healthcare data and had worked with local hospitals on quality improvement projects, including ones to do with maternal care quality, and had been really surprised to see that even with the hospitals in our small geographic area, there is huge differences in C-section rate, episiotomy, breastfeeding, et cetera. So I kind of knew from the beginning before we even were thinking about having kids where I wanted to have our kid and that I wanted to have someone who could help advocate for us and the birth we wanted.
Shalin actually had been the doula for a co-worker and she was highly recommended by that co-worker, so that's kind of where we found her. And then on top of that, Craig is from Scotland and we lived in the UK for four years together. So I've kind of seen their model of care and how it is more midwifery led and was really interested in having a midwifery led birth myself, low intervention birth. And so kind of knowing that, that wasn't the norm in the US, we felt that having a doula would really help us to stay informed and also advocate for the birth that we wanted.
Rebecca Dekker:
That's so awesome. And Craig, were you hesitant to hire a doula or were you like fully on board from the beginning?
Craig Castleton:
Yeah. So I've been reflecting on that. I kind of came into our pregnancy very new to all of it. I realized through the process how, before getting pregnant, I hadn't really consciously thought about pregnancy and birth and what that looked like. And so when I started actually thinking about it and learning like what a doula was and the role that they can play like particularly the education and the advocacy, it was something that was really attractive to me. And like, it was actually a really empowering thing for me as well as for Fiona.
So yeah, initially everything, I was like, what is that? Do we need that? What does that mean? But having met Shalin and like talk through the process, it just made a lot of sense to me to have just an additional voice in the birth space who could kind of help us walk through things and explain what things meant so that we can make an informed decision.
Rebecca Dekker:
That's wonderful. And we'll have to come back to that because advocacy is a controversial topic in the doula world. So it sounds like you were specifically looking for a doula who was comfortable with advocacy and helping you advocate as well. So we'll get back to that later when we talk about your birth. What was your experience like taking the Evidence Based Birth® childbirth class? Take us back to the month you took the class. Was it February or March of 2020?
Fiona Castleton:
Yeah. So we took a class that started kind of mid January and ended at the end of February.
Rebecca Dekker:
Okay.
Fiona Castleton:
Yeah. And it was really great and we did kind of going into it, we were almost like, well, why do we need a childbirth class? We have this great doula, we have this great care team. And actually looking back on it, like we learned everything in Evidence Based Birth® and it really, like even with our care team, even with our doula and then with the pandemic, we really needed a lot of the skills we picked up in the class.
We really liked that it focused and kind of brought in the partners as well, not just the birthing person, because that was one thing we looked for when we chose our doula was someone who was going to include Craig as well and empower him as well to be my advocate and to be informed so that we can make decisions together, et cetera. So we liked that it was very family focused.
We loved the advocacy part. Like I said, we were sure we wouldn't need it, but we did. And then just all the comfort measures as well. I ended up kind of being someone who wanted more hands off during labor, but I think it really made both of us feel good knowing we had those tools in our pocket if we needed them. And then also, and I'll get to this in our birth story, we were hoping for an unmedicated birth. And so at first we were kind of like, well, should we even learn about all the other different types of births we could have, but I think that was empowering as well because we kind of knew if a intervention was needed, what we would want to advocate for in that sort of situation.
And then also I really liked just the language used. I felt kind of throughout my pregnancy, a lot of the language used in terms of pregnancy and birth is kind of disempowering for the birthing person. And so it was kind of a breath of fresh air to have some more empowering language that was used during the class.
Rebecca Dekker:
And Craig, what about you? Were there any like favorite parts of the class?
Craig Castleton:
Yeah. Like Fiona is kind of the hands-on techniques, like a lot of the comfort techniques. That was a real thing that I enjoyed. And then because it gave me something that felt like I could play an active role during the labor and birth. And even though, like I said, we ended up not using those, just having that confidence and knowing like, okay, like I can do these things. Like we practiced using comfort measures. We talked about like the acupressure or we even just like little reminders about like, here's how you time your contractions. Here's like reminders, like go to the bathroom, take a drink, like little things like that really helped me feel more like confident.
Craig Castleton:
And so like, we'll get in the birth story, but like just, I don't know the feeling of the fact when it started, I was able to like jump in and do things and not just kind of stand next to Fiona, and be like, are you okay? Like it was really, felt really special to be able to be an active part of welcoming our baby.
Fiona Castleton:
And I think even the baseline knowledge, like I know in our first class we covered kind of what different types of labor could look like. It could be precipitous and short. It could be prodromal and long. It could be various different things. And just kind of, I think knowing for both of us, the various different types of normal kind of helped us to stay calm as well.
Craig Castleton:
Yeah, no, definitely. Unlike a lot of the additional content that we got, like the online stuff that we viewed, like seeing the other videos of either explaining parts of growth, we're actually getting to see that was really helpful to me as well. Like when I said like seeing the myriad of ways in which birth can take place was really helpful because again, I'd never really seen that or thought about it. And so seeing it, embracing it helped me to break down that fear of that new experience.
Rebecca Dekker:
That's so cool. So now take us to the end of your pregnancy in April of 2020, what was your mindset like? What kind of birth were you planning and what was going on?
Fiona Castleton:
So we're definitely a little nervous coming up to the end of our pregnancy, especially with COVID and we'd had some difficult things where we had to advocate during our pregnancy. So I was born with different back problems, including scoliosis and I'd had spinal fusion surgery as a teen. And even though I had met with my orthopedic surgeon early in my pregnancy to ask, "do you foresee any issues because of the surgery I've had?" He said, "No, absolutely not. Plenty of my patients with the same procedure have gone on to have uncomplicated pregnancies, vaginal births." So I kind of was like, that's great. That's exactly what I wanted to hear.
We were set up by our hospital to meet with the anesthesia team, just to check in with them and both them and my orthopedic surgeon said that an epidural would not be an option for me, which was fine in that was my preference, but I was really, really nervous that if I needed a cesarean I would need to do general anesthetic, which A, I kind of wouldn't be present for the birth of my baby. I wasn't present for the birth of our baby or not awake for it. It would have been riskier for me, riskier for the baby. A lot of things we were hoping for like the way you cord clamping, wouldn't have been possible because with general anesthetic, they're worried about the baby also receiving those drugs and coming out kind of sleepier, meaning that the baby might need additional help once born.
Craig wouldn't have been able to be present. And then of course having had surgery in the past, I knew what that process of waking up was like, you don't wake up like chipper and ready to meet your baby and stuff. It's difficult, you're groggy. You don't feel well. It takes days, et cetera, to kind of feel back to normal on top of recovering from surgery. So that was a big concern, but everything was going really well. And so that kind of slipped to the back of our minds over time. But our hospital did have us for scans go to a different or an offsite private ultrasound center where a maternal-fetal medicine doctor always read the results of your scan, even if it was good.
And so at our 20-week scan, the doctor said, "Everything looks great, but I want you to come back at 28 weeks because I'm worried about your baby not growing enough," having, I guess like inner uterine growth restriction," because I'm also very petite. I'm like five feet tall and just over 100 pounds. So I kind of went home and did some research and I couldn't find a lot on that being an issue like small stature leading to growth restriction. And I talked to my doula, but we decided like, okay, we will go to the 28-week appointment. That's what they recommended. We went to the 28-week appointment.
Again, everything looked great, but this time everything looked great except for the baby was breech. But now I know that being breech at 28 weeks is pretty normal. And the doctor then said, because of your scoliosis and because of your small stature, I don't think your body will ever let this baby turn head down. And this time they said they were worried about the baby growing too big and encouraged us to schedule a C-section. And they said that if the baby was any bigger than six pounds, they were worried like it wouldn't work out. Which I wasn't a six pound baby, I was almost eight pounds. Craig, wasn't that smaller baby and his family weren't that small. So it was unlikely that our baby was going to be six pounds at birth.
So that was really defeating and disempowering, but we had, this was part way through our EBB class. And we had actually just read the article on big babies. And so that kind of helped us to say, well, actually, let's take a step back. The maternal fetal medicine doctor had also asked if they had done a pelvimetry on me. I was like, I thought that was something that wasn't really done any longer. Not really evidence-based, read and heard stories about that being something that was done back in like the '50s, '60s, and then women being told, oh, your pelvis is too small to birth this baby. You're going to have a C-section and then them giving birth as they're wheeled into OR or something.
And so I was really kind of taken aback by that. I talked to our midwifery team. They were like, that's kind of ridiculous. Like that's not something that's done any longer, but we'll discuss it with the OB team because it was kind of a midwife OB collaborative at our hospital. And the OBs came back and said, "We want you to have the pelvimetry, a manual pelvimetry." So I guess roughly measuring different landmarks of the pelvis using an internal exam and their hand. And again, we were kind of thrown off by that because they knew my medical history, they had never been concerned about it up until that point. But I think it was something about another professional voicing these concerns that they felt they needed to kind of follow up on that or something.
And the midwifery team after we'd asked more questions, kind of discussed like the big babies article and stuff. They said, "We never learn to do manual pelvimetry in midwifery school. That's not something we're comfortable doing, so I would encourage you to talk to the OB." We ended up speaking to the OB to see, because like at that point I was like, okay, let's hear this out. Maybe they have evidence that we haven't found or haven't come across. But they said that primarily they were concerned about me having very long labor, which was something we were fine with. Like that can happen for a variety of reasons anyway. So we said we weren't interested in doing the pelvimetry but they did already from previous imaging that had been done for my back have some pictures of my pelvis.
So they kind of, as a compromise, sent those to radiology to be measured and everything came back fine. My pelvis is a fine size, et cetera. They ticked that box, but it had really knocked my confidence a lot. And prior to this pregnancy I had, had a miscarriage. So I kind of went into this pregnancy fighting off those feelings of maybe I can't do this. Maybe there's something wrong with my body and I'd overcome those throughout the pregnancy. And I think that was a little bit, it triggered some of those feelings again when they said that. So all in all though, the baby flipped very shortly thereafter, I ended up doing like all the spinning babies things and going to see a prenatal certified chiropractor, just to make sure that the baby was well-positioned to give myself the best chance to do that.
I spent a lot of time on my birth fall then COVID-19 hit. And we were already kind of feeling maybe a little bit more worried about our care team or we were, had a little less maybe trust in them because I was worried that even though everything had checked off with the pelvic measurements, that they would maybe be a little bit more trigger happy, for lack of a better word with me, that they'd suspect something would go wrong and therefore jump at the first sign of something potentially going wrong rather than say, why don't you change position, and why don't we give it a little while longer or whatnot.
And then to know, kind of in the 11th hour that our doula couldn't be there due to COVID, et cetera, was nerve wracking because it kind of felt like she was the care provider we'd been with the longest. We loved the midwives we'd been seeing, but we didn't know if they would be the ones on call for our birth.
Rebecca Dekker:
Did they share call with the physicians in the practice, so you don't know if you're getting a midwife or an OB?
Fiona Castleton:
No, there is always a midwife on call.
Rebecca Dekker:
You just don't know which one.
Fiona Castleton:
And an OB on call, yeah.
Rebecca Dekker:
And it seems like they'd done things that caused you to question your self-confidence in giving birth to this baby, using some fear-based language, et cetera, that kind of dismantled your feelings of strength and confidence.
Fiona Castleton:
Yeah, because it's hard deep down wanting to believe in myself, but of course I'd never done it before. And to hear from someone in a place of authority that like, oh, this probably isn't going to work out for you.
Rebecca Dekker:
And I hear that a lot with people who are shorter stature, like I've even had college students in my college classes say, oh, I'm only five feet tall and I've already been told I can't have a baby vaginally. It seems like a really common, like demeaning thing to say to people, the shorter statures. So you're definitely not alone. I think that happens a lot.
Fiona Castleton:
Okay. Yeah. I didn't know that until it happened.
Rebecca Dekker:
Until it happened to you.
Fiona Castleton:
And then of course I was trying to find studies that backed that up, but I really couldn't find anything and same with scoliosis and not being able to have a vaginal birth. I wasn't able to really find any evidence that backed up that claim either or a higher incidence of breech with scoliosis. But the midwives were great in kind of trying to build my confidence back up. Craig was great in building my confidence back up. The doula was great. I mean, I kind of like built off the affirmations we have learned in class and made affirmation cards that we had set around our house. So things like my baby is the perfect size for my body or things like I would kind of like repeat myself. And that ended up being really integral during labor as well.
But in those last few weeks, our doula was really great in that she helped us to reformulate our plan. We had planned to go into the hospital and meet her there once we were in active labor. But instead we decided to labor at home, like as absolutely long as possible. She said she would meet us here in our home. And she also offered to set up like meeting with a nurse who's also a doula who was during that time offering to perform internal exams at home. So people could see really how far along they were and if it was time or if they could maybe stay home a little while longer. So we agreed that that was a good idea for us and set that up as well.
Rebecca Dekker:
Awesome. So share your birth story with us, when and how did it begin?
Fiona Castleton:
Yeah, so we were due on April 16th and April 15th rolled around, nothing was really happening. I didn't feel any different. Our doula had encouraged us to plan a due date, date night. We knew from our class that like due dates are just an estimate, oftentimes even more so as first time babies, they can be "late." And so we were just like, okay, our baby is going to be a little late. That's all right. But then I woke up at 12:15 on our due date and I was like, oh, I think I'm having contractions. And I got up and used the restroom. And I was having a lot of mucus come away and stuff. And I was like, oh, this is a good sign. But I knew that I wanted to maybe try and go back to sleep. I'd need that energy later.
I tried to go back to sleep and was having trouble. So I timed a few contractions on my phone and they were already about four minutes apart, four or five minutes apart and 30 seconds long. So I never really had like a slow start to labor. I had all these ideas, I'm going to bake cookies. I'm going to do this. I'm going to do that prior to being kind of really in it and that never really happened. So I ended up going into our lounge and sort of just laboring in there. I was trying to stay mobile and about 3:00 AM I was starting to feel like, okay, I need some help. I was starting to kind of vocalize through contractions. I wanted to be like on my hands and knees. So I went upstairs and woke Craig.
And at first I thought he hadn't heard me because he kind of like got out of bed in a trance. Like it was go time. Yeah. He got up to help me. He had heard me and we went for a walk. We were stopping frequently to work through contractions together, breathing. We probably only made it about half a mile or a quarter mile and we looped back home and we ran the bath. When we got home, I was still trying to stay as mobile as possible. Craig texted our doula. What was that? Around 4:30 or so.
Rebecca Dekker:
And what were you thinking at this time, Craig? This was like an hour after she'd woken you up.
Craig Castleton:
Yeah. So it was funny. We were looking, because we took screenshots of the texts that I sent, that it's when you can definitely tell looking back at it that I was nervous about it. I was prepared, but also I think in that space and that time Fiona was awesome and doing everything she could and was able to do and I was supporting her. But I also needed some help to support me. And so I think yeah, that first hour we were good and then I realized we needed our doula. So I texted her and she was great.
And we just texted back and forth and shared updated timings of contractions and discussed a game plan for when she should come. Just because it would take her a little bit of time to get to our house. I was excited at that point and yeah, like I definitely did kind of wake up in a trance because I was like, oh, now I have to do all these things. And-
Fiona Castleton:
It's time.
Craig Castleton:
… it's time, like okay. And now I got to like remember my plan and put it into action.
Rebecca Dekker:
So what time did the doula get there then?
Fiona Castleton:
She got there I think just after 5:00 or around the 5:30.
Craig Castleton:
Yeah, 5:30.
Fiona Castleton:
She was really helpful. And we actually also had a doula trainee. Our doula was training someone and so that was really great. She came as well. I was in the den at first laboring kind of on hands and knees with my arms over the couch. And they were helping with, they did some acupressure. And just helping me out in their reading some of my affirmations, et cetera, around, I'd say like 7:00, 7:30, our doula suggested that we called the doula who would do the cervical check and she came and I was five centimeters and fully effaced. And I don't know if she tells this to everyone, but I remember her saying five is not half way to 10 and that I'd already done a lot of the hard work and that a few more hours would have me in transition. And I remember that really was helpful.
Rebecca Dekker:
Five is more than halfway when you're talking about dilation, because it takes a long time to get there. And usually not as long as you get to 10 from five.
Fiona Castleton:
Yeah. So that was really helpful. And at that point we knew, okay, we have a few more hours at home. I got in the bath for about an hour and a half. I was kind of lying on my side in the bath, Craig, the doula, the doula trainee, were taking turns pouring warm water down my side and back during waves and made me a smoothie. He was really good about saying between waves, do you need to use the restroom? Do you need to eat something? Do you need a drink? I'd had a couple of dates like at 1:00 AM right after I woke up, I was eating a whole bunch of dates at the end of pregnancy and I love dates, so that felt like a good snack. But then I was feeling really nauseous, pretty much from there forward. So he was good about making sure I was still taking things in. And I think that's about the time you called the midwife or called the birth center.
NOTE from Rebecca: After this interview, I had to do some clarification to find out more about the birth setting mentioned in this episode. Although this hospital calls itself a "birthing center," it is actually a labor and delivery unit inside a hospital. This is a great reminder for us to be clear about birth settings… the word "birth center" is not trademarked. A true birth center is freestanding, and not in a hospital. Unfortunately, a lot of hospital units brand themselves as a birth center or birthing center, when they are not true birth centers. A true birth center does not have access to epidurals, operating rooms, or continuous electronic fetal monitoring. To learn more, visit https://birthcenters.org 
Craig Castleton:
Yeah, I think it was right after I gave you the smoothie. Our doula suggested like now would be a good time to check in and let them know that we were in established labor. And then they … That was like one of the points where we found that kind of our experience with the birth isn't different because you were on the floor with our doula and doula trainee-
Fiona Castleton:
In the bath.
Craig Castleton:
… in the bath. And then I was like, just outside, like on the phone with them.
Fiona Castleton:
Running around, getting things together.
Craig Castleton:
Getting things together. I remember at one point they, because they asked me like it was a nurse I spoke to first, who asked me a lot of the questions. Like when do we start? How far apart were our contractions? Those sort of things. And then I remember they asked at one point, how's Fiona doing? And like right at that point, you like we're vocalizing in the background. And they were just like, okay, it sounds like you're doing well. And they were nice and supportive, which I appreciated. And so I ran around and got everything together.
Fiona Castleton:
Yeah. And part of the kind of additional sort of bummer with COVID was that we had partially chosen our hospital because of some of the interventions or comfort measures they did provide. Like they had nitrous oxide and also they allowed both tub labor and birth. They're the only hospital in the area that allowed you to give birth in the tub as well. But with COVID they weren't allowing tub births any longer. And also nitrous oxide wasn't available any longer as well. So around 9:00, 9:30, when they said, I think it's time to go. I was almost reluctant to go because I kind of felt like I have everything I need here. And I'm really comfortable here. I've kind of found my groove, but at that point around 9:30, 9:45, we drove over to the hospital.
Our doula was on the phone, following us in her car, talking to me through waves in the car. And then as soon as we got there, we pulled her up on the iPad as well. So she supported us virtually, but I walked inside. I felt like I could not sit down at that point. Everybody was super nice in the waiting area. I remember.
But anyway, when we got there it was nice, they had to do all the COVID checks in the lobby and the woman who was there because at that point I was vocalizing a lot who was taking temperature and stuff. She was like, it's all right, you'll meet your baby soon. And I remember her kindness a lot. That was nice. And then we got brought back and they hooked us up to monitors because they required 30 minutes of fetal monitoring when you arrive and then you can potentially switch over to intermittent auscultation.
But after I'd say 30 or 45 minutes, they said they'd prefer I kept the monitors on because the baby's heart rate was dipping a little bit after contractions, a little more than they'd like to see or during contractions. And because they were wireless monitors, I consented to that because I felt like, hey, I can still move around. And at that point about after we'd been there about an hour, the midwife came in too and I consented to another internal exam and I was 10 centimeters with a small cervical lip. And so we were like, yes, we came at the right time and we did our best at home. We were really happy about that.
And at that point I had just asked if they could fill up the tub before she'd done the exam. And she said, "you can either labor down a bit in the tub until you feel the urge to push more, or you can start pushing now," because the baby was still. I think he was at zero station, so still a little bit high and I was tired and ready to meet our baby. So I said, "I'm ready to push." And so I never got in the tub, but I pushed. And part of what I had said, kind of in our plan, I was really hoping for a vaginal birth and wanting to be as mobile as possible. I don't really like lying flat on my back even just regularly, so I didn't think I'd like it much in labor and they were good about that.
I pushed in a lot of different positions. I pushed on hands and knees, kind of over the bed reclined, in a seated position, with the squat bar. So I tried a lot of different positions. And Craig was great, again, about making sure I was drinking. At one point the nurse asked the midwife if they should start an IV. And that was one thing I prefer not to get if it wasn't necessary. So that again was a good kind of push to, oh, I got to stay hydrated, have a little something to eat. I did that.
And after about like an hour and 45 minutes, the nurse suggested I get up and use the restroom because I hadn't used the restroom since I had gotten there. And the midwife at this point was out of the room, I think, because I thought it'd be a while longer until we gave birth. And so I went and used the restroom and when I was on the toilet, I felt the baby move down really quickly. I don't know if it was the seated position, like the supportive squat or-
Rebecca Dekker:
The privacy maybe.
Fiona Castleton:
Yeah, maybe that too. And I remember being like, wow, that felt like he moved a lot. And I felt between my legs and I could feel the top of his head kind of rounding out. And so I told the nurse, I think I feel something and she asked Craig to get the flashlight. They'd been really good about the atmosphere. The lights were dim, they lit little fake candles and stuff and set my affirmations out and the nurses were great about reading my affirmations as well. And Craig was good about making sure the environment was nice. And Craig, I think, did you get a flashlight or did you use your phone?
Craig Castleton:
I think I used both. I think I couldn't find the flashlight at first. So I use my phone and then I handed her the flashlight.
Fiona Castleton:
And then she said, "Craig, you need to go in the hallway and shout that the baby is coming," because she was the only one in the room at the time. And the bathroom was really small, so they didn't want me giving birth in the bathroom if I could. And so she helped me off the toilet onto hands and knees and then they went and got the birth stool, which I haven't tried yet. And he was born just a couple of minutes later on the birth stool.
Rebecca Dekker:
Wow. So not in bed but outside of the bed on a birth stool.
Fiona Castleton:
No, yeah. And Craig got to help catch him, which was what we had wanted and helped to hand him up to me. And then they helped me walk to bed and we got like an hour and a half of skin to skin time and delayed cord clamping. And then they took his measurements and did the newborn screening and stuff. And he was just shy of eight pounds and he takes after my family and has a giant head in the 99th percentile, so he wasn't-
Rebecca Dekker:
Wow. After being told you couldn't do this, you did it.
Fiona Castleton:
Yeah. So that was very triumphant and I've kind of envisioned that moment of meeting our baby together as a family. And I had actually been there for my little brother's birth and I still, even though I was so young had all these memories of my parents, like doing skin to skin with him and how much we loved him from the moment he entered the world. And so it was just really, really great that we got that moment with our baby.
Rebecca Dekker:
And Craig, how did it all feel for you as it moved really quickly at the end, and what was your experience like?
Craig Castleton:
It was, I mean, like I said, it was the first birth that I'd been to in person, and so it was, I mean, part of it was just really amazing to see Fiona do that and to see her from the moment it started at like 3:00 AM, all the way to the birth, she was just like so determined and so powerful to do it. One of my favorite memories is when we drove there with our doula behind us. We parked the car and the doula and I were like get in, we're like, okay, let's get all the stuff out of the car we brought with us. I mean, as we were doing that Fiona was just like, like you said, I'm ready to go. I'm ready to birth our baby.
And so just like started walking towards the birth center and that's just like a really special memory for me again like, she was just, even in that moment, when you were like experiencing a lot of different sensations, you were still determined and focused on your goal. So it was really special to see that. And then having all of those skills that I learned through the EBB class in terms of advocacy, we talked about our plan beforehand. And so like when they put the sensors all in at the beginning right away, I mentioned that explicitly was like our intent is to not be on sensors. Like I made sure that, like I said, we'd still be able to move around because we didn't want to feel limited by that.
And the nurses were great about that and very receptive to me kind of voicing those things. And then again being able to get Fiona food and drink and get things for her and put like a damp washcloth on your head to like keep your cool as well. And then we have the doula on the iPads. I was like kind of positioning her around the room so she could see-
Rebecca Dekker:
Yeah. I was going to ask you if Shalin kind of was with you virtually in the hospital?
Craig Castleton:
Yeah, she was. We brought our iPad and so we like set her up. There was a little table on wheels. And so I like set her on that and then we're kind of scoot the table around so she could see what was happening. I think we brought some like cans of coconut water for you. And so I used those to prop iPad up. And then we were also like, she and I were like texting as well.
Fiona Castleton:
Yeah. They were really respectful in that we'd kind of game planned before we went into labor. And I had said I didn't want them like talking back and forth a lot because I kind of had this vision in my head of like Zoom or Skype or whatever, having glitches and then like yelling, this is happening. What'd you say? And like, so that was really nice. She would text him different things to maybe help me in terms of comfort measures or different things to ask the staff or help to explain things that the staff had said, so that was really helpful.
Craig Castleton:
Yeah. So we were just like text, if she didn't hear something that the nurses said, I would just like text her quickly what it was and that was again, that was great. I was having, even though our doula wasn't there in person, she was still there with us and still very much a part of the birth.
Fiona Castleton:
She was part of that.
Rebecca Dekker:
So was she on video chat then when your baby was born as well?
Fiona Castleton:
Yeah, she was. She was and like Craig said earlier, we screenshot a lot of the texts she sent because there's like a special moment where after I had felt the baby's head crowning where she was like, your baby is coming to Craig and yeah. So she was able to see that as well.
Craig Castleton:
I think that was the last text I sent here as well. I sent that, and then I was like, I kind of forgot about her and like focused on Fiona and our baby. Yeah.
Fiona Castleton:
But definitely props to her because I think we were one of the first family she had supported virtually as the pandemic and sheltering place had just started. So she really, really went above and beyond. And also with COVID, we had prepared the EBB refusal of separation from newborns. We had like brought that in our hospital bag and it was helpful in those last few weeks for things were changing so rapidly to have the EBB COVID like evidence updates every week, and yeah.
Rebecca Dekker:
You mentioned earlier that you had to advocate for yourself during the birth. Craig, can you explain a little bit, like you mentioned talking about the fetal monitor, but were there any other things you had to like speak up and use your voice about?
Craig Castleton:
Yes. I mean, there was one thing that we, I don't know if we'd talked about it before. Before the birth, that was related to that comment, that one professional had made about Fiona's ability to give birth vaginally. And so we, because they were kind of, they had cast doubt on that ability to have a vaginal birth and so wanted us to like basically go into preparing for C-section.
Fiona Castleton:
Yeah. So what they had asked was that we have an airway consult with anesthesia when we arrive at the hospital. And to me that felt like I would be arriving and kind of like I was there to have a C-section. Like I was all right doing an airway consult, but I didn't want-
Rebecca Dekker:
Who asked for that? The OBGYNs in the practice?
Fiona Castleton:
The anesthesia had asked for it because they knew they would have to, if I required a ceasarean they would have to do general. And so yeah, we had advocated that, that was something we'd prefer to do separate from us arriving at the hospital on the day we were in labor. And that was good because we also, I don't think I was in a position to have a airway consult when I arrived so far into labor, so.
Craig Castleton:
Right. So yeah, so that was just another example of where we had to use those advocacy skills that like set ourselves up for success. But like I said, we didn't want to walk in and be presented with this diversion, possibly an intervention from what our plan was like, it would have felt jarring to like go in and be like, okay, now let's get you set for this procedure that you probably don't, like we didn't actually need. And so it felt good to kind of have done that beforehand. And then we could just focus on with the birth that we wanted.
Rebecca Dekker:
Did they give you any pushback on eating and drinking during labor, because they thought you might need general anesthesia?
Fiona Castleton:
They didn't.
Craig Castleton:
No.
Fiona Castleton:
They were good about that.
Rebecca Dekker:
That's good.
Fiona Castleton:
And I think that was partially with the team that we got. We didn't have a midwife that we knew. But she was awesome. I think very focused on giving us kind of the chance we deserve to have a low intervention birth. She was okay with us declining starting in IV. So yeah.
Craig Castleton:
And then I think I just, I kind of, I surprised myself and I think it was because I had like, I'd gone through the class and I've learned how be comfortable with being vocal because those are the things that we needed. And sort of just like, even like when I was putting the washcloth, I think initially they just gave me, they just ran it under the tap and gave it to me. And then I was like, oh, can I have some ice water? And even just like a simple thing like that, kind of having that confidence to say something, I could just like keep dipping it in the ice water-
Fiona Castleton:
Placing on my forehead.
Craig Castleton:
… and placing on her forehead to keep it cool.
Rebecca Dekker:
Yeah. We talk about in the class about being able to say, I need X, Y, Z, or yeah.
Craig Castleton:
Right.
Fiona Castleton:
He was good about that. And also after the baby was born, I'd kind of gone back and forth on whether I wanted Pitocin injection after the baby was born. And this was prior to EBB releasing the evidence on Pitocin in the third stage of labor. And the reason I'd kind of been on the fence about it is because in the UK, a lot of people decline that and they call it like the physiologic third stage. So when they said, "Oh, we're going to give you a Pitocin injection."
He was really good about being like, is this something you want, like checking in with me and letting me make the decision. And I ended up getting it just because at that point I was like, my baby is here. I'm all right with this. We didn't have a lot of information on it at that point, but I was really excited when a month or two, after we gave birth that EBB released information on that.
Craig Castleton:
We thought that it was just important to me for like every decision that they presented to us, that it was actually presented as a decision. It wasn't just a, so we're going to do this. If they asked, I like checked in with Fiona and was like, if this is a deviation from the original plan we had, are you comfortable with this?
Fiona Castleton:
He was really good about that, which was great because I was such like in labor land that I wasn't really listening to all those questions. And so, yeah.
Rebecca Dekker:
That's awesome. It sounds like a really positive birth experience for being at the start of the COVID-19 pandemic and everything that was going on.
Fiona Castleton:
It really was. I don't think we could ask for better and almost after giving birth, I felt like I wanted to write like an apology to my body. Like, I'm sorry I doubted you, you rock.
Rebecca Dekker:
That's so sweet. So what was your postpartum experience like?
Fiona Castleton:
That I'd say it was also impacted by COVID-19, but made more positive by how positive our birth experience had been. Like breastfeeding started off on a really good foot which was something I was worried about if I did end up needing a cesarean, because I wouldn't have met our baby for a few hours and then I would have been very groggy, et cetera. So that was great. It was a little jarring kind of. We'd been lucky in that we'd received a lot of information on like how to prep for postpartum, both from our midwives and doulas.
And so much of it centered around like create that village. If support is offered, make sure you accept it, et cetera. And it was hard kind of having that narrative switch so drastically in the last couple of weeks before giving birth in that suddenly people were like, don't let anybody touch your baby. Don't let your family meet your baby. Stay away from everyone. Make sure you're alone at home, et cetera. But we were lucky that my family lives in town and were able to socialize really strictly before the birth.
So we felt comfortable introducing the baby to them in the first couple of days after he was born with masks and stuff. And Craig was really good when we got home, he put the little card that we had gotten in our EBB class that said, I think like no house work or stuff for the birthing person for six to eight weeks post-Birth tee, it's like a magnet and put that on our fridge. And he really made sure that I stuck to that.
Craig Castleton:
Yeah. I remember a couple of times I saw you like start to unload the dishwasher and I just like pointed at it and was like, read that.
Rebecca Dekker:
Yeah. And so what you're talking about for those of you listening is the very final class. We give everybody like a little "Prescription" like says yeah, no housework or household tasks. Like your only job is to take care of yourself and the baby. And that's cool that he could just point to it and remind you to take care of yourself.
Fiona Castleton:
And I think he called upon that last class too, where I think it was your husband was talking about how the mom may or the birthing person may be the one breastfeeding the baby, but there's still a lot for the partner to do. And you definitely took that upon yourself. And we're really lucky here in California, that he got six weeks partial pay leave off is now eight weeks. So that really, I think, especially with the pandemic and not having the additional family and friend support that we might have had otherwise, set us off on the right foot and that he wasn't going back to work a week or so after the baby was born.
Rebecca Dekker:
Yeah. That's a great reminder of how important partner leave is and it's something that we need.
Fiona Castleton:
It's huge.
Rebecca Dekker:
Yeah. So do you have any advice for people listening who are planning on entering birth or parenthood soon?
Fiona Castleton:
I'd say that it's your body, it's your baby, it's your birth. And to not feel afraid to advocate for yourself and that when it comes to advocacy, knowledge is power. I think a lot of what helped us kind of maintain kind of that confidence or lower our anxiety levels, despite that rapidly changing situation going in to giving birth with the pandemic was that we knew what our different options were in different scenarios, and knew what our preferences were for all of those different scenarios. So I definitely say knowledge is power.
Craig Castleton:
And I would say communication both with yourself and with your partner is really important. That was something that I think we've always been fortunate there was good at like communicating with one another, but it definitely came to another level like during pregnancy and preparing for the birth. But like something that our trainee doula said to us that still kind of resonates with me now in like the postpartum is like, there are a lot of emotions around pregnancy and labor and birth.
And so firstly just accepting that and kind of sometimes just sitting with that emotion and kind of processing it and thinking like, why am I feeling this way? Like what is making me nervous or happy or whatever. And then just communicating that to Fiona was really key, particularly during some of those like hard decisions when we're trying to figure out what to do, just being honest and like laying it all out there was really helpful. And I think it enabled us to make decisions that we both felt happy with and can kind of own as parents.
Fiona Castleton:
Yeah. And I liked that EBB class kind of facilitated some of those conversations that made us look at what our preconceived ideas around birth and pregnancy and postpartum were because that kind of helped facilitate those conversations and get us on the same footing as we were making our preferences.
Rebecca Dekker:
I love hearing your story and to seeing you two look at each other, and I can tell like pregnancy and birth and postpartum was like a positive bonding experience for you both. And I think that's like, sometimes people, especially younger folks before they have their first baby are like afraid of birth or terrified of postpartum, but you really approached it with this like let's educate ourselves and communicate with each other. And it seems like you had a really empowering experience.
Fiona Castleton:
Yeah, definitely. And that's part of the reason why we were so excited to come on the podcast, not just because it's a podcast, I still listen to all the time, but that we wanted to share that positive story. And those positive stories really helped me to boost my confidence leading up to giving birth. And I think people are eager to share kind of the horror stories. And so it's nice being able to tell other expectant friends that we have that like, this is going to be awesome. You're going to meet your baby together and it's going to be a really empowering positive experience.
Rebecca Dekker:
So do you have any questions for me, is there anything I can help you with today?
Fiona Castleton:
We did have one question kind of building off how much we liked the language in the Evidence Based Birth® class and articles and how positive, empowering, and kind of family centered it is including the partner as well. And so much of the language around pregnancy and birth can be kind of negative, even the ones we take for granted like delivering a baby versus giving birth or failure to progress or even miscarriage instead of pregnancy loss can put a lot of onus on the birthing person. And so we wanted to ask how can we, as parents/individuals kind of continue to help reshape the language around pregnancy, birth and postpartum to be more positive and empowering?
Rebecca Dekker:
That's a great question especially coming from you because you experienced firsthand how using negative language and planting negative ideas in someone's head can be like really powerful in a bad way. Even with all the affirmations you did, you still had that nagging voice in your head from that one doctor who said those really kind of nasty things to you. If you think about like telling you your body basically won't work no matter what, just such a horrible thing to say to someone who's pregnant.
And on the opposite side, like positive language can be really powerful. It can change the environment. It can change your behaviors. It can change how your body functions. So that's one reason in the class from the very beginning, from the very first session with your instructor, redo the language and introduce the concept of let's think about the words we use differently. And some people embrace that wholeheartedly. Other people are a little skeptical about calling it a wave instead of a contraction and that's fine. Like it's a personal choice, whatever words you choose to use.
But I think one way that you can reshape the language is just being careful of what you say to pregnant people, like not sharing, maybe you had a traumatic birth and it's perfectly fine for you to talk about it with people, but maybe consider not telling traumatizing stories to someone when they're pregnant. Just being really careful about that. Also not saying just basic things, like you look so big or like just all these things, you get pregnant and it's like, people feel like they have the right to say whatever they want. And they open their mouths and they just like vomit negative thoughts on you.
And I think a lot of that is like projection from their own feelings of either inadequacy or failure or jealousy, even sometimes. So being careful about not sharing like negative stories or planting negative ideas in people's heads. If you want more resources on this, probably the most important resource I would point you to is there's actually a podcast about this exact topic, it's called Birth Words and it's hosted by Sarah Pixton, who's a doula and an implied linguistic student.
Sarah spoke at the Evidence Based Birth® conference in 2019. And her podcast is really awesome. It's just like got bite sized episodes. Like they're like 20 minutes each and each one usually interviews a different guest about language and birth. And I'm actually featured in an episode that was published in October, 2019 called Power because she asked me to pick one word to kind of talk about. But she also utilizes words like you mentioned miscarriage, choice, partners, silence, expecting, like how we talk about pregnancy in general and infertility and many other words. And so it's an interesting podcast and she also has a course for birth professionals who want to learn like how to shift their language and how language affects birth.
And then providers often are actually quite unaware of some words that they use just because they're like indoctrinated into a certain way of talking when they go to nursing school or medical school. And so there's a really interesting resource for providers who are listening. It's the feminist midwife blog and e-newsletter, it's authored by Stephanie Tillman, a midwife in Chicago. And you can find her website at feministmidwife.com. And she's also on social media as the feminist midwife. And also link in the show notes to an e-newsletter that professionals can sign up for. It's like a paid e-newsletter. It's very affordable though. It's like $6 a month and she has scholarships as well.
And every week I get her newsletter every Sunday and it has a lot of content in it, but at the end of each newsletter, she gives scripts like sample scripts of how providers can explain things in an empowering positive way. And then she also has a script of how the patient can talk to their provider to advocate for themselves. For example, she sent scripts in her newsletter about how you can talk with your patient about emergency contraception or Black Lives Matter or wearing a mask during labor and how that's difficult, and she focuses a lot on vaginal exams and pelvic exams and the language that's used around that.
So that's super fascinating for me. Like I'm continuing to learn. Like even when I think I've learned all the different ways we say things that are disempowering, I'll hear of something else I'm like, oh yeah, you're right, that is. Like you just mentioned miscarriage and like, yeah. I didn't think about that until recently. So yeah. I think just being aware.
Fiona Castleton:
Awesome. Yeah. The word that everybody recognizes. And so that's great that folks are doing that work to change that.
Rebecca Dekker:
Yeah. And there's still a lot of work to be done. Like pretty much anytime I tell people that I do Evidence Based Birth® or I tell them about my blog, they all start telling me their traumatic story and that's fine. I can handle it. But like just gives you a little taste of like what it's like when you're pregnant. People making all kinds of judgmental statements about your body and then also sharing their horror stories, like that does not build your confidence. I would love to have a culture where like we could talk about just saying loving things to people when they're pregnant, instead of cruel things would go a long way, so.
Fiona Castleton:
Even micro things like I know when I voice to friends and stuff that I was scared about ending up with the ceasarean under general anesthetic, a lot of people's initial response which was well meaning was, well, all that matters is a healthy baby and well, that's true. That's the base of what you want. It doesn't mean we don't deserve a good birth story that your birth story doesn't matter or how you feel as a birthing person doesn't matter.
Rebecca Dekker:
Yeah. It's kind of discounting your body and your experience. And I'm not saying that we shouldn't talk about trauma in birth. I just think we have to be careful of what messages we're sending to people. And obviously not every birth is going to turn out to be a positive experience or the way you want, but you still have the right to make decisions and you should still feel like you're involved in the decision making. And I think one of the common threads of many horror stories is kind of that feeling, the lack of control or like you weren't involved in the decision making, or you listened to, or weren't heard. And that's all preventable. That is not something that has to do with the failure of your own body. Like that's a preventable problem that we can fix if we just put our minds to it in the field of childbirth.
Fiona Castleton:
Certainly.
Rebecca Dekker:
Well, thank you so much, Fiona and Craig for coming on the Evidence Based Birth® podcast.
Fiona Castleton:
Thank you so much. This is really, really special.
Craig Castleton:
Yeah, thank you.
Rebecca Dekker:
This podcast episode was brought to you by the Evidence Based Birth® Childbirth Class. This is Rebecca speaking. When I walked into the hospital to have my first baby, I had no idea what I was getting myself into. Since then, I've met countless parents who felt that they too were unprepared for the birth process and navigating the healthcare system. The next time I had a baby, I learned that in order to have the most empowering birth possible, I needed to learn the evidence on childbirth practices.
We are now offering the Evidence Based Birth® Childbirth Class totally online. In your class, you will work with an instructor who will skillfully mentor you and your partner in evidence based care, comfort measures and advocacy, so that you can both embrace your birth and parenting experiences with courage and competence. Get empowered with an interactive online childbirth class you and your partner will love. Visit evidencebasedbirth.com/childbirthclass to find your class now.
Listening to this podcast is an Australian College of Midwives CPD Recognised Activity.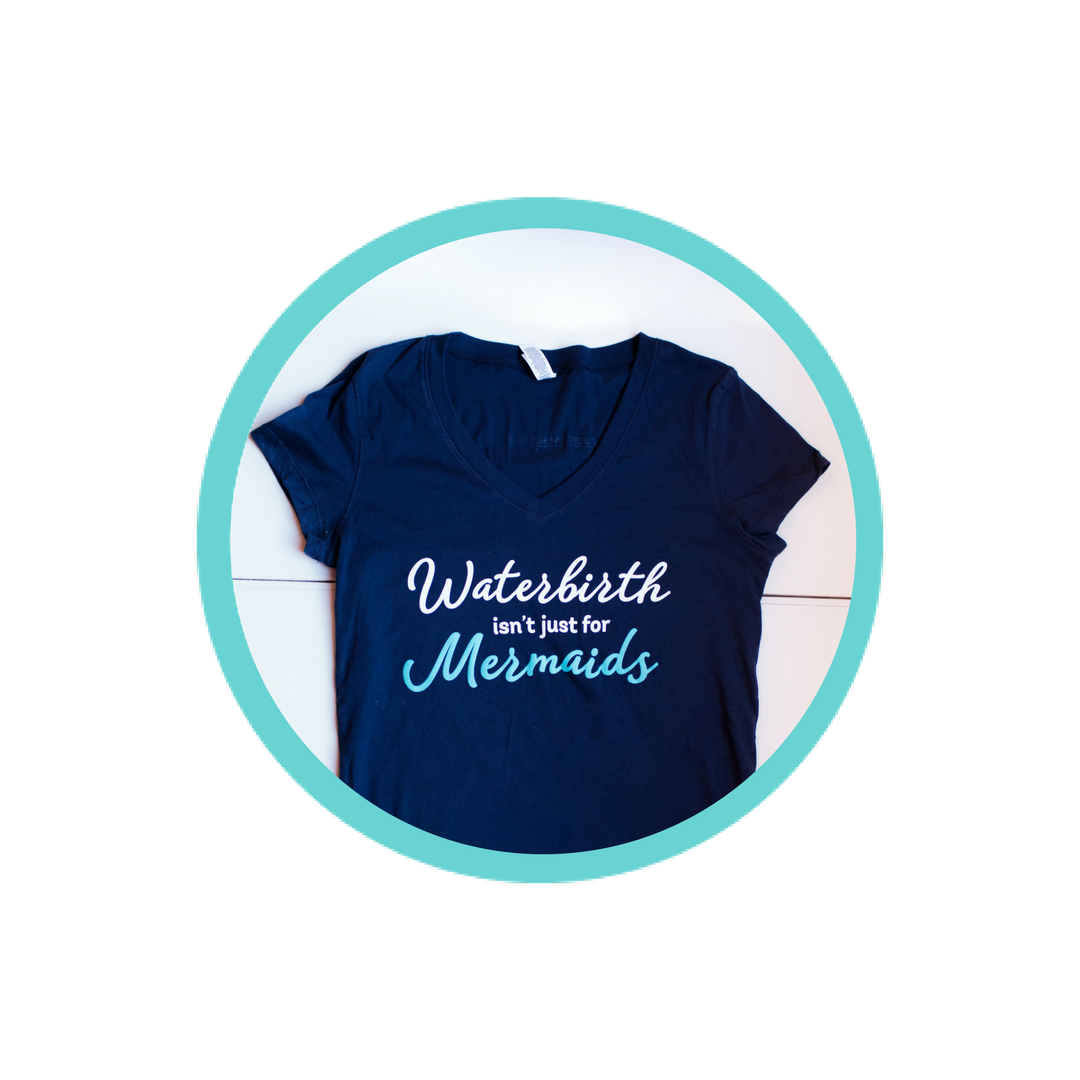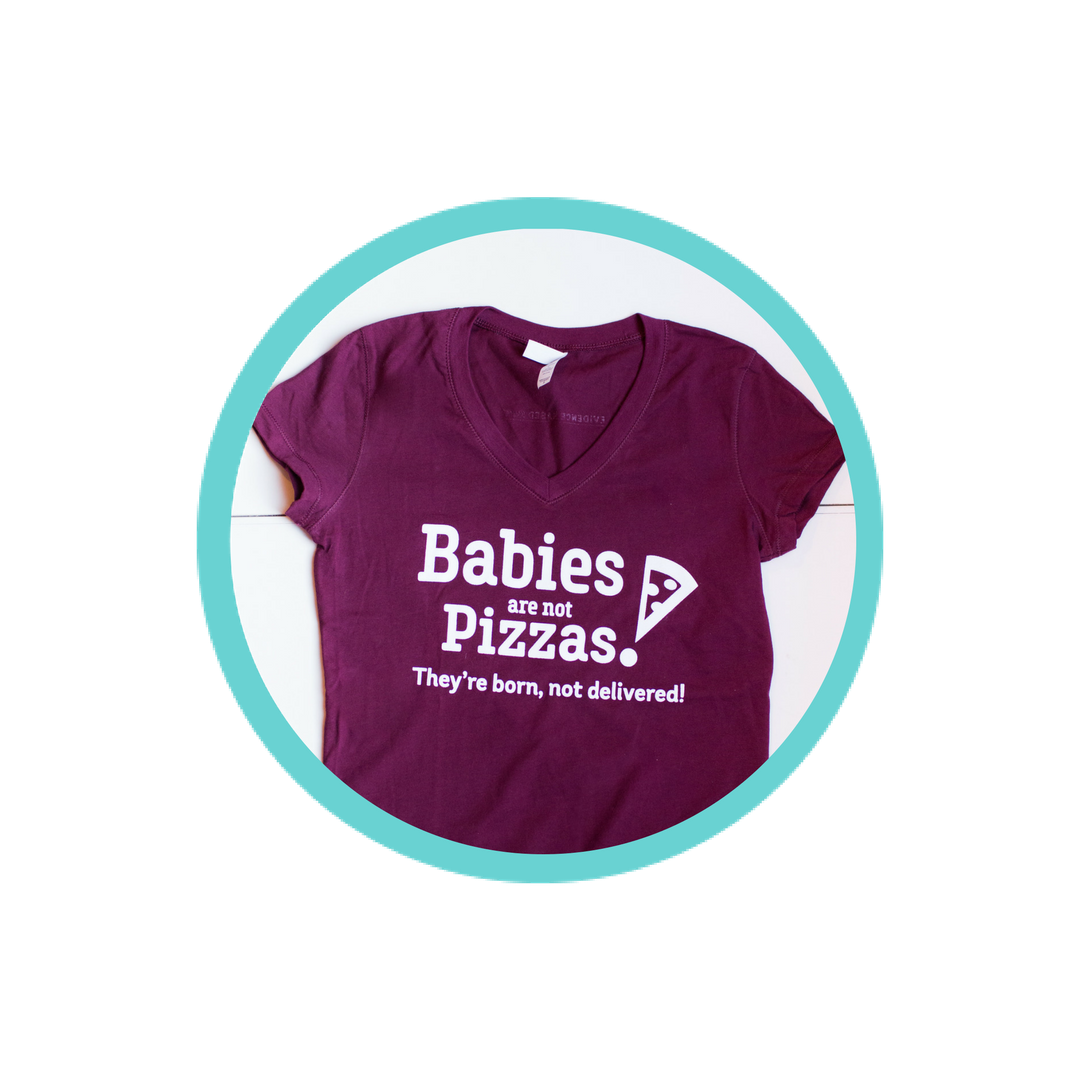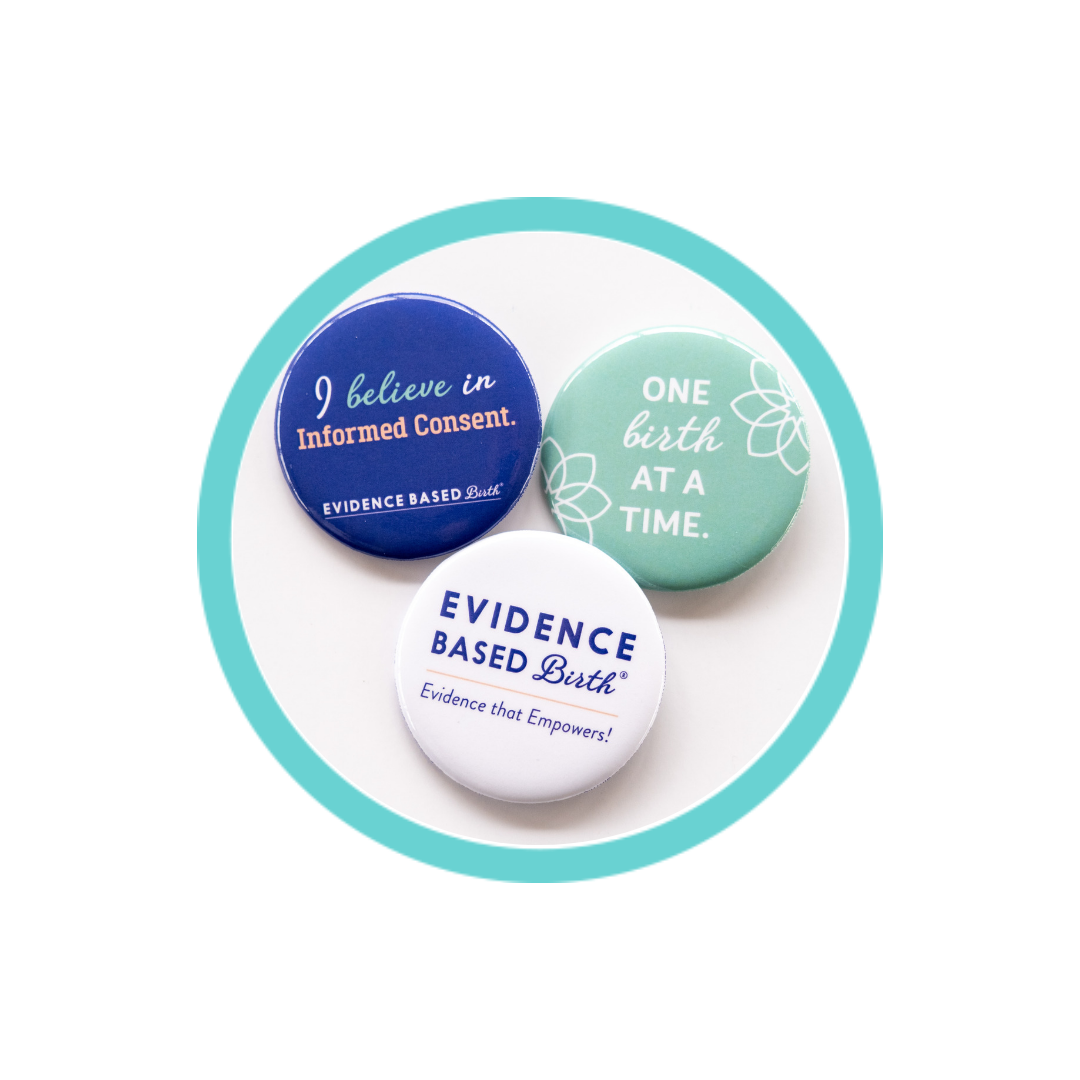 Stay empowered, read more :
August 21, 2012 by Rebecca Dekker, PhD, RN, APRN © Copyright Evidence Based Birth®. Please see disclaimer and terms of use. Today's interview is with Sharon Muza, a certified doula, lamaze certified childbirth educator, and birth doula trainer. This interview is a...