On this episode of the Evidence Based Birth® podcast, I talk with Marea Goodman of Restore Midwifery and Ray Rachlin of Refuge Midwifery, all about their work and their new book Baby Making For Everybody- A Guide for LGBTQ+ and Solo Parents.
Marea Goodman, CPM, pronouns she/her/they, is the licensed midwife specializing in pregnancy, birth, postpartum and conception care for the LGBTQ+ community. She's the co-author of the new book Baby Making For Everybody- A Guide for LGBTQ+ and Solo Parents and the founder of PregnantTogether, an online community for queer people and their allies throughout trying to conceive pregnancy and the postpartum.
Ray Rachlin, she/they, is a licensed midwife, certified professional midwife, author, and founder of Refuge Midwifery. Since 2017, Ray has been providing fertility care, home birth care, and community education throughout the greater Philadelphia area and South Jersey. Ray is also co-author of the book Baby Making For Everybody, which just came out in April 2023. Ray and her family live in West Philadelphia.
Marea and Ray join me to discuss their practices as queer midwives and the work they are doing to make the fields of midwifery, fertility, and reproductive health more inclusive, more transparent, and more accessible to the clients they serve. Through their new book, they have demystified and provide comprehensive education on everything regarding baby making from nutrition to legal matters. Their work is the definition reproductive justice – by inviting more families to be included and safe in this space.
Resources
   Follow Marea's work on Instagram @Restore_Midwifery
·       Follow the impact of Marea and Ray's new book on Instagram
@babymakingforeverybody
and check for additional information and resources on their
blog
Check out the following books:
Transcript
Rebecca Dekker:
Hi everyone. On today's podcast, we're going to talk with Marea of Restore Midwifery and Ray Rachlin of Refuge Midwifery, all about their work and their new book Baby Making For Everybody- A Guide for LGBTQ+ and Solo Parents.
Welcome to the Evidence Based Birth® Podcast. My name is Rebecca Dekker, and I'm a nurse with my PhD and the founder of Evidence Based Birth®. Join me each week as we work together to get evidence-based information into the hands of families and professionals around the world. As a reminder, this information is not medical advice. See ebbirth.com/disclaimer for more details.
Hi everyone, my name is Rebecca Dekker, pronouns, she/her, and I'll be your host for today's episode. Just a content note before we get started, there will be a discussion of miscarriage and pregnancy loss. If there are any other detailed content or trigger warnings, we always post them in the description or show notes that go along with this episode. And now, I'd like to introduce our honored guests.
Today, I'm so excited to welcome midwife powerhouse team Marea Goodman and Ray Rachlin. Marea Goodman, CPM, pronouns she/her/they, is the licensed midwife specializing in pregnancy, birth, postpartum and conception care for the LGBTQ+ community. She's the co-author of the new book Baby Making For Everybody- A Guide for LGBTQ+ and Solo Parents and the founder of PregnantTogether, an online community for queer people and their allies throughout trying to conceive pregnancy and the postpartum.
Ray Rachlin, she/they, is a licensed midwife, certified professional midwife, author, and founder of Refuge Midwifery. Since 2017, Ray has been providing fertility care, home birth care, and community education throughout the greater Philadelphia area and South Jersey. Ray is also co-author of the book Baby Making For Everybody, which just came out in April 2023. Ray and her family live in West Philadelphia, and I'm so thrilled that both Marea and Ray are here. Welcome to the two of you to the Evidence Based Birth® Podcast.
Ray Rachlin:
Thank you so much for having us. We're big fans of your work and I can't believe we're here.
Rebecca Dekker:
Well, I am so excited for our listeners to learn more about you and about your book. I got a copy of it when it came out in April, and I remember yelling from the part of our home to my husband, who is a cis heterosexual white guy, but he's a huge ally for LGBTQ+ people. I was like, "Dan, you will not believe this book. It is so amazing. It's exactly what people need."
We want to talk about your book, but I want to first learn a little bit more about yourselves, and then we'll move towards what the book covers. So how did you both come into birth work and midwifery? What called you to become midwives and to specialize in supporting LGBTQ+ families?
Ray Rachlin:
So I started off I maybe had a less straightforward pathway to midwifery. I used to work in the labor movement and really believed in that theory of change and then started to feel a lot of shortcomings with it, and I was like, "I just got to learn how to support people. I'm going to become a doula." Did not know what a doula was. Did not know anything about childbirth and was 21 signed up for a class, and it changed my life. I started attending births as a doula in my home New York City, and about a year into going to births as a doula, I went to my first home birth, and it was like a light switch turned on.
Both the absence of intervention and also just the care provider working around the needs of the laboring person instead the laboring person working around the needs of the system, it just looked unlike anything I'd ever seen before. I just didn't know birth could look like that. And I think by the time I was on the subway home the following morning, I was like, "I'm doing the wrong job. I need to be doing this because…" And more and more, as I continued to work as a doula in New York City hospitals, I felt like being a doula was being a bandaid on a gay big wound, and I wanted to provide the alternative and actually cause competitions so hospitals would have to behave better. And so, after a couple of years of trying to figure out my midwifery route, I ended up moving across the country to go to a MEAC accredited schools, become a certified professional midwife.
And while I was in school, I was really fortunate to have LGBTQ mentors, so queer midwives, queer midwifery students who were further along than me that really showed me what it was to be [inaudible] provider of who taught me how to do IUI who taught me how to do trans primary care. And little by slowly I kind of became immersed in this world and I teamed up with another midwife Jaqxun Darlin to train midwives in healthcare providers around the country and trans competency for the childbearing year and helping trans folks get off hormones to get pregnant. And so by the time I was like, I graduated in 2016 and then I moved back to the East Coast in 2017, I was ready to start a practice to serve my community as a queer person. What about you, Marea?
Marea Goodman:
Yeah, some parallels to Ray's story for sure. I didn't even know that being a midwife and being an out-of-hospital midwife was an option. It wasn't on my radar as something that I could do, but I was really fortunate to have a friend. It was my senior year of college at UC Berkeley, and I had a friend who was pregnant and planning a home birth, and she invited me to her birth to support her, and I did a doula training to prepare for that.
And I went to her birth, and it was a Sunday birth, and she called me at 10:00 AM, and the baby was born at 4:00 PM, and it was this beautiful water birth, and I was home at 8:00 PM, and the whole experience was similar to what Ray said, like a light bulb going off like, "This is what I want to do." It just combined so much of what I was interested in of feminism and gendered women's studies and body autonomy and just physical healing stuff.
So then I started taking doula clients. My second birth ever was a five-day-long prodromal labor. In and out of the hospital, I feel like, "Do you really want to do this?" And I was a doula for a year and soon was disenchanted by just the system, interfacing with the system. And I started apprenticing with the midwife who was actually my friend's midwife at that first birth that I ever attended about a year after that. And I got licensed in 2015, then spent some time working at different birth centers and founded my practice, Restore Midwifery, in Oakland in 2016.
And that's when I started learning how to provide fertility care and IUI and was taught by some other queer midwives and local midwives that had known how to do it. And as a queer person and somebody in the community, I started meeting people that wanted that sort of support and just gaining some skills and proficiency there. And seven years later, that's a big focus of my practice is supporting the LGBTQ+ community. And now Ray and I have gotten the opportunity to distill a lot of the knowledge that we've learned from other people, from ourselves, from our friends and colleagues in communities into this book that hopefully will make this information a lot more accessible to more people.
Rebecca Dekker:
And how did you two meet? So you both fell in love with home birth, and that really kind of got you started at which is makes sense why you chose to become CPMs instead of nurse midwives and focus on that home birth setting. But how did you two connect?
Marea Goodman:
We actually met on Instagram. We started… We decided to write this book together before we'd ever met in person. We've still only met in person one time. It does turn out that we have some mutual friends, which we've realized now after we already teamed up. But basically, at the beginning of the pandemic, both of us simultaneously were starting queer family formation story anthologies. We just had this idea separately of how powerful it is to include our stories and give people access to all of the different ways that we create family.
And I was so excited about this idea, and then I saw on Instagram that Ray was also doing this exact same thing, and so I messaged them, I was like, "Hey, do you want to team up?" And we started chatting, and then we realized through we got some support people who know about writing books, and we thought, "Oh, maybe we'll turn this into a book, and we'll publish this anthology." And then we realized that actually there hadn't been an updated guidebook for queer people and solo parents really ever. There was, what's it called, Ray? Is the ultimate…
Ray Rachlin:
Complete Lesbian Conception Pregnancy Birth book. It was, at that point, the only piece of literature that was kind of for a community but not totally was 15 years old. So there was just a lot of, we are millennial midwives. We're queer. A lot of our community is trying to make babies. We're at that stage of life and…
Rebecca Dekker:
A lot of it's probably just word of mouth. When you were starting to write this book, it sounds like I know we've had several parents come on and share their conception and journeys to parenthood. And it seems like even five years ago, if you tried Googling it, there wasn't a lot of information, and I had doctors in my community be like, "Who knows how to help my clients with this?" And I know a lot has changed in the last five years, but this book is really an important piece. So can you lay out a little bit more of the landscape of what it was trying to find information and get help before this book came out?
Ray Rachlin:
I mean, I think probably the majority was our community because resources aren't designed for us is really resilient and use a storytelling as the guide, and that's why we kind of started with anthology and throughout the book we really [inaudible] a lot of the people who submitted their story for the anthology story and experience throughout because storytelling of and showing the pathway before when it's not laid out for us is a big part.
Probably the other part that really hit home of why we needed to write this book was we are both midwives, so we're healthcare providers. We provide IUI care in our practices, so we're experts in fertility. And when it came to our own conception journey, we felt and needed more support. And we're like, "Wow, us who guide other people through this process are feeling this loss. We really need to create more resources because Facebook groups where people are sharing community wisdom are going to this one provider here or there's this [inaudible] over here, this anthology from Canada. There's just not enough."
Rebecca Dekker:
Marea did you feel the same way that there was just… there needed to be more out there to help support families?
Marea Goodman:
For sure, and I think people need the medical information and the logistics of how to do it, but they also need the normalization of it. The community support that's so important for our souls and our mental health during this process.
And I think that comes across in the book that we tried to provide the medical information and all the logistics but in a way that leaves the reader feeling held and supported and not alone in the process because I really think that we live in a society that doesn't support queer people and queer families and solo parents just like non-traditional families in the ways that we think it should. And so we really wanted that support to come through.
Rebecca Dekker:
And one of my favorite chapters in the book was the chapter all about why I become a parent. Can you talk a little bit about what inspired you to include that chapter and what are some key pieces of wisdom?
Ray Rachlin:
We wanted to start the book from the place of kind of internal wisdom and resilience because something that we've found with a lot of the clients that we've served is that people get really overwhelmed with the details. They get overwhelmed with the costs, with the statistics of trying to apply an infertility model that doesn't quite take account for our bodies and our health to their own self. In getting bogged down in these details, there's a sense of scarcity that comes across in the sense that you're experiencing infertility before you even start the process. We wanted to take a step back from that and be like, "Why do you want to be a parent? What are your values in this process? What is your center? Can you find that center within yourself if you're choosing this journey solo? Can you find that with your partner?"
And then knowing where you are in your priorities and becoming a parent, that can guide your decision making so you can kind of find your own strength and resilience, find the place that you want to connect on, find the place that you ideally want to find care providers that match your philosophy on so you can have a more empowered, grounded experience versus one that you go from this hopefulness of like, "I want to have a kid" to maybe going into a clinic setting that is not designed around our needs. And then, suddenly, the desire to parent gets lost in a lot of the decision-making and costs and weighing risk benefits that can be a part of the process and can be a part of many people's processes, but is not all.
Marea Goodman:
I think there is also a reframing that we wanted to do in that chapter of because it's all these extra steps and extra costs and extra barriers to forming a family when you are not in a heterosexual relationship it's hard. But we wanted to also reframe that there's actually a lot of power in being so intentional about bringing a person into this world and forming a family, and that matters. It matters.
And just really bringing this sense of empowerment to the whole process. And we live in a really complicated time. Maybe humans have always felt that it's been a complicated time. But the realities of climate change and politics, and it's such an act of hope, I think, to bring a child into the world, and we just wanted to hold some space for that and acknowledge the bigness of this decision.
Rebecca Dekker:
Some of my favorite people on this world are people who are solo parents, and I love how you talked specifically to them and the terminology you chose to use around that subject. Can you talk a little bit about that?
Marea Goodman:
Yeah, similarly, there's so much… there's a lot of literature and people that talk about single moms by choice or single parents by choice. And I think there's a way that, first of all, it's not gender inclusive, and there's a lot of stigma around solo parenting or single parenting, and we just want to really support those families in all the ways.
And I adore so many solo parents in my life and just really lift up that this is such a beautiful way to create family, and it was really important to each of us to really invite even solo parents who aren't part of the LGBTQ community. We have a lot in common around how we build our families and the intentionality and also just the logistics of how to do it.
Ray Rachlin:
Yeah. [inaudible] societal norms about what family looks like and how that's going to come across every day of your parenting journey, as well as the amazing ways that solo parents bring in community and kind of operate outside the nuclear family model.
And I think the other part of our language choice had to do with one of the criticisms of the language single mom by choice is that it creates a hierarchy with people who are maybe single parents or single moms by chance. One option isn't better than the other, and it is very possible to use language to reflect that all options in all ways of becoming parents are important and valid and using inclusive language hurts nobody.
Rebecca Dekker:
I mean, I love that about your book, how inclusive it was of so many different people. And the book itself is not just text with details. Like you mentioned, it has personal stories. It's almost like a workbook, though, too. It has decision trees, journal prompts, discussion questions to have with partners. I've never really seen anything like this before. It's definitely a unique book and very much needed. Do you have any favorite parts of the book you'd like to share with our audience or any ways you want people to use this resource?
Ray Rachlin:
I think we each have our own favorite chapter. So when we were first writing the book, we alternated who took lead on each chapter and then would switch, and then it turns out when you edit a book, you actually rewrite the whole book. So I feel like a little bit of that went out the window, but I took lead on the chapter on trans fertility, and I feel really proud of being able to communicate what we do and don't know and just open up the conversation and open up options.
And also, I feel want to name and feel really grateful for the trans people who read and edited our chapter for us because neither one of us have a lived trans experience and showed us some of our gaps and helped make it a chapter that is about communities validity and trans people's validity as parents to be the right to have families and also some of the grief that comes about with having a body that maybe doesn't work in the ways that you would want to utilize your fertility and how do we hold space for that and then decide whether or not genetic parenthood is something we want to pursue. So I feel really proud of that being able to communicate that in chapter.
Marea Goodman:
Yeah. And for me, my two favorite chapters one is the first one of getting clear on why you want to parent. I liked starting the book that way. And then I also feel really proud of the miscarriage and infertility chapter, which we call When Things Don't Go As Planned, because, actually, in our book proposal, we didn't include that chapter. But as we were writing it, we realized both of us had some experience with pregnancy loss during our own conception journeys, which we talk about in the book. And it's part of it.
It's part this process for many people, and I think in our society, in general, we don't talk enough about miscarriage and pregnancy loss, and infertility. And then, for LGBTQ people and solo parents, we talk about it even less. And so I feel proud that we were able to just kind of bring that into the space, hopefully in a way that feels supportive and not more anxiety provoking or traumatizing than it needs to be. Really just bringing it into the light and bringing community [inaudible].
Rebecca Dekker:
Yeah, it's so important because can't imagine not talking about it in some ways because it's such a part of the family building process. The book not only I think is amazing for birth workers and families, but I believe clinicians could be using this book to educate themselves to educate their families. Do you have any plans for collaboration with birth workers or healthcare workers to help share and disseminate your book?
Ray Rachlin:
Yes. It's actually something I've been doing for years. I've gotten to teach for a couple of the local hospital systems. I've taught for a [inaudible] organizations on LGBTQ competency, queer conception options. And I think the book just gives us a larger platform to reach other providers and then partner with larger hospital systems in healthcare to teach people how to do affirming queer conception care and care for solo parents-to-be.
Marea Goodman:
We wanted to write a book that was for our community first for people building their families. Through that is also educating providers and helping people educate their providers. And we hope that this information just becomes more commonplace for all healthcare providers and all people.
I was speaking at an event at a Berkeley bookstore, and we were talking about how essential this information is to know when you're 23, so you know what your options are, and people deserve that information, and we're not there yet. But we hope that this book helps push us closer to that.
Rebecca Dekker:
In addition to addressing kind of the choices people face, one of the things that I found really helpful about this book was the discussion of the financial aspects of family building. And I also really liked how you kind of define the different pieces that you need in order to have a child. Could you kind of explain to our listeners what are those things you need and how does cost and financial issues factor into that?
Marea Goodman:
Sure. Yeah, so I believe we start chapter two by talking about gametes. And so, there are three things that you need to create a pregnancy, sperm, eggs, and a uterus. And depending on your relationship status and your family formation plans, you may have access to one or two or all three of those or need to find any number of those ingredients. And so we talk about the path to finding that and creating a pregnancy if you are a solo person with a uterus, if you are a solo parent with testes, whatever your situation is.
And we offer throughout the book decision trees to help guide people through where are you and where do you want to go. We also include a chapter on fostering and adoption in there as well, which is a complicated family formation process and also very, very common in our communities too. And so that was another area that we asked community members and got a lot of expert support in writing that chapter.
But part of midwifery care is… I would say the number one tenet of midwifery care is informed consent, and part of informed consent is offering all of the information that people need to make their choice, including how much things cost. And so we did our best to research and record how much everything costs, from sperm donors or egg donors or surrogacy to all the different forms of family building, to let people really wrap their minds around the finances of it all and be in a position to make a choice that makes sense for them.
Rebecca Dekker:
Good. It was also helpful how you showed how some people can save money, some of the options that might not be presented to you as different ways that things may be more affordable or not as expensive, which was [inaudible].
Ray Rachlin:
Something we tried to highlight some of is that our community is really resilient and creative in finding ways to fund their family building. And also, this is a form of reproductive injustice that non-traditional families face in building families is that they don't have the right to reproduce if they to if they don't have resources to fertility care, infertility care is not covered by Medicaid in any state.
The cost of sperm and eggs is prohibitively expensive for many, and that may lead people to just make choices that are not in line with what they would want if they could afford their family formation preferences. So our community does an amazing job hacking the system and finding a way to make it work.
Rebecca Dekker:
What about the topic of legal protections for families? I know you go into that in the book, and it's been a changing field over the last 10 years. Can you talk a little bit about how they're not necessarily universal protections in every state in the US and how that plays out in family building?
Marea Goodman:
Yeah, that chapter was a complicated one to write. First off, because neither of us are lawyers. We interviewed a couple different lawyers for that chapter and quoted them in the book. But mainly because each state has different laws, and we really encourage everyone, depending on the state that you live in, to look up information. Family Equality is an organization that offers really great legal information about family formation. And depending on the state that you live, there are different laws in place for sperm donors or surrogacy.
And even if you live in a state like California, where I live, where the laws are relatively very friendly towards non-traditional families, it's still important to go through the steps to federally protect your family. And so there's different state laws, and then there's different federal laws that we need to navigate when we are resourcing and protecting our families. So we try our best to talk about that and also encourage people to do research on their specific situation in their state.
Ray Rachlin:
But definitely the short answer is that LGBTQ people need to adopt their own children, which is expensive. Going through a process of confirmatory adoptions, second parent adoption, stepparent adoption, however, it looks in your estate can be anywhere between 1000 to $5,000.
If you're adopting a child that one partner [inaudible], if you're using utilizing surrogacy or adopting through other systems, it get more expensive than that. The system isn't set up for us, and people are doing this. And also, the cost does create barriers to people protecting their families.
Rebecca Dekker:
I know one option you talked about is maybe you can define it, but when one person's egg is then implanted into the other person's uterus to try and enhance the parental rights. Can you talk a little bit about how that works?
Ray Rachlin:
So I think the process you're talking about is reciprocal IVF, which is a really cool thing for if both partners have eggs and uteruses where one partner can carry the genetic child of the other partner, which is really amazing. And in the state that I'm in means that both parents have to then adopt the child, which could feel very complicated and insulting.
I know when I was going through my own second-parent adoption process, I'm the birth parent of our child, and I had to get fingerprinted as part of the adoption process. And I just remember feeling so deeply offended that this is… I had to get fingerprinted because the system doesn't meet the needs of our families. So I have to jump through all these hoops. I have to get a background check, so my partner can have full parenting right. It just feels really gross.
Rebecca Dekker:
For listeners who want to become more involved in expanding access to resources to make family building more equitable. Can you talk a little bit about that?
Ray Rachlin:
One of the first things I think about is if you have insurance through your company advocating for comprehensive insurance coverage for LGBTQ or solo parents, comprehensive infertility coverage, being able to use HSA or FSA funds for sperm or egg banks not having a minimum number of IUIs in order to access IVF. So just working to decrease barriers within your own company's insurance system as well as having… advocating for comprehensive parental leave for everybody.
Rebecca Dekker:
And is that something you see people in your community doing reaching out to insurance companies and advocating for that? Are they finding success?
Ray Rachlin:
I have a client who is I feel like should start a business on how to get your company to become inclusive and was able to change their company's insurance policies and how the insurer underwrote and paid for fertility coverage. So yes, it is possible and doable, and also takes work.
Rebecca Dekker:
Marea, what advocacy tips do you have for us?
Marea Goodman:
Yeah, just talking about this, sharing this information, giving this book to your primary healthcare provider, trying to do what you can to make this information more commonplace, and I think a lot of people just don't know, and from that place of ignorance can maybe ask questions that don't feel great to those of us who are queer people in queer families and culturally making this information more commonplace is a really essential part as well. I have a five-year-old, and when he started TK, there were kids who were like, "You can't have two moms. You have to have a mom and a dad."
And I live in Santa Cruz, California. It's like a very liberal place. It was so intense for me to be like, "Oh, these children's parents did not do their due diligence of teaching their kids that families look all sorts of ways. There are grandparents and one mom or one dad or two moms or two dads." And we ended up buying books for the teacher and [inaudible] she was great, and she read them to the class and everything. But just talking about it, teaching your kids, teaching your parents, teaching your providers all these different levels. It makes a difference.
Rebecca Dekker:
I love how home birth midwives have been kind of on the front lines of this issue for a lot longer than other people because of you're going into people's homes and getting to know them. And I feel there's a level of trust there that even the home birth midwives in my community were helping with LGBTQ+ family building long before any doctors in this area were. And I think it's so amazing that you both came together to write this book and create this resource that can go on to be used by so many people. And I'm thinking about your clients and how you often work with people preconception.
My kids even know that as you get into your later 30s, it's harder to get pregnant. They make funny little comments about they don't want to wait too long to have children even though they're just children themselves because they hear me talk about all these issues. What are some other issues that you wish more queer people and people from the community or solo parents knew before they start the conception process? Are there any words of wisdom you have for any of our listeners who aren't ready to have children yet but are thinking about it someday? It's a hope that they have for the future.
Marea Goodman:
Yeah, it's never too early to start your trying to conceive process, and I think especially for everyone really, especially for queer people and solo parents, getting a sense of the logistics of the cost of what you want and why. How attached are you to genetic parenting to carrying a child in your body? What are you thinking about having a known sperm donor versus a donor from a bank?
Getting an opportunity to start thinking about these questions years before you're actually ready to start trying to conceive. Learning how to track your fertility, understand your ovulation. These are things that are not taught to most people, but it's such essential information related to reproductive justice and our ability to form families. And so that's what I would say. It's never too early. Learn everything that you can and it will just make the process more clear.
Ray Rachlin:
I think. I agree. If you think you might want to have a baby in the next few years, start tracking your cycle. Learn about your options, get connected to community. Yeah, just identify who are the supports in your life and family-building journey can be so you feel ready to access them when you're ready.
Sometimes the queer conception process can be a long one, especially if you're dealing with people asking for sperm or eggs and then the process of doing maybe testing or getting… extracting that sperm or eggs for use can be a process. So by time people often ask, they were ready to start trying yesterday. So there are definitely ways to start lining yourself up when you think you might be getting close to being ready.
Rebecca Dekker:
And in terms of tracking your own fertility, what are your best recommended ways to do that?
Marea Goodman:
Big question. You want to answer, Ray.
Ray Rachlin:
We like our fertility awareness educators. I'm not a fan of app because apps predict ovulation based on past month's data. And the only way for you to understand your body's fertility is to gather the fertility signs, including cervical mucus, cervical position, temperature. If you can do it, I couldn't do it, but also LH strips. And so it can be kind of made into a two-minute, not even bathroom routine, in the morning and just start gathering data.
And then, when you look over data over a course of a couple of months, you can start seeing patterns. Or if you don't, it's a sign that maybe a good time to schedule a preconception checkup or talk to a fertility doctor. Fertility tracking can also be diagnostic for some challenges that it's if you identify beforehand, then you can have a plan when you're ready.
Rebecca Dekker:
And I think you raised a good point about the app because of the Dobbs decision. I know there's a lot of concern about privacy related to putting your info out there digitally, and I know the companies have tried to address it, but there's still a lot of confusion in that area.
Marea Goodman:
I think, especially for queer and trans people, so much of this information about fertility tracking is very gendered and can be very off-putting and triggering. And so we tried our best to make this information as accessible and inclusive and trauma-informed as possible. And so I think it's not just about the data and collecting the data.
It's also about connecting with your body in a way that feels as authentic and empowering as possible. And so finding spaces and language and situations where you're not having to be confronted with gendered language that feels off-putting or be interfacing with a system that is not designed for you, I think that's part of the work that we're doing too.
Rebecca Dekker:
Totally agree because I know that the Taking Charge Of Your Fertility book has a lot of great information, but highly gendered. And I love that you educated people about these topics in your book so that it's a safe space to get that information. Ray and Marea, it's been wonderful hearing more about your book. Are there any final words or anything you want to share with our listeners before you go?
Marea Goodman:
I love talking about this. I love being in rooms where we're like around other people who are starting their families in non-traditional ways. It brings me so much hope and joy, and so I feel very privileged to have been in this position to be able to write this book, and it's very much part of my purpose is supporting queer and solo parent families and helping people feel less alone in the process.
And so I'm excited. I recently started an online community that I hope will become something that is something like a home to queer people and our allies around family building and trying to conceive in pregnancy, and I just really wish from the bottom of my heart that people feel really empowered and able to do this and connected to us during the process.
Rebecca Dekker:
And Marea, how can people find you and your work and this community that you're talking about?
Marea Goodman:
So the community's called PregnantTogether, so you can find information at pregnanttogether.com. I'm also on Instagram @pregnanttogethercommunity. And then my personal/ midwifery practice Instagram is @Restore_Midwifery. We also have an Instagram for the book, which is @babymakingforeverybody, and a website where we are continually updating and information and resources, and it also including other family formation stories on our blog.
Rebecca Dekker:
That's awesome. Ray, what about you? Any words of wisdom or advice?
Ray Rachlin:
I mean, I think I want to… every interview I do, I just want to think about this current political climate and just say our families are valid, our families matter, our families are worth forming and are so beautiful. I'm so excited to have been able to provide this resource and, in the future, welcome so many more people into the sweet community of queer parents that I get to participate in. I hope that this book information becomes, so common knowledge that it's obsolete in 20 years.
But while we're in this moment being under attack, I just want to give their reminder that our families are amazing and awesome, and the intentionality we bring to parenthood is just the best in terms of finding us. We're doing stuff Baby Making Together Instagram… Baby Making For Everybody Instagram. And then my practice is Refuge Midwifery, and I'm based in Philadelphia and provide care in the greater Philadelphia area in South Jersey as well as provider education nationally.
Rebecca Dekker:
Well, Marea and Ray, thank you so much for talking to me and our listeners about the work you're doing, and thank you for your heart and your passion for this and we just appreciate everything you're doing.
Marea Goodman:
Thank you, Rebecca. Thanks for the work you do too, and for having us on your podcast.
Ray Rachlin:
Yes, thank you so much.
Rebecca Dekker:
All right. So the book, Baby Making For Everybody, is available pretty much wherever books are available online, and I encourage you to get it. It's out now, and if you're a doula or midwife, make sure you have it in your lending library for sure. Thanks, everyone, and we will see you next week. Bye.
Speaker X:
Bye.
Rebecca Dekker:
This podcast episode was brought to you by the Evidence Based Birth® Childbirth Class. This is Rebecca speaking. When I walked into the hospital to have my first baby, I had no idea what I was getting myself into. Since then, I've met countless parents who felt that they too were unprepared for the birth process and navigating the healthcare system. The next time I had a baby, I learned that in order to have the most empowering birth possible, I needed to learn the evidence on childbirth practices.
We are now offering the Evidence Based Birth® Childbirth Class totally online. In your class, you will work with an instructor who will skillfully mentor you and your partner in evidence-based care, comfort measures and advocacy so that you can both embrace your birth and parenting experiences with courage and confidence. Get empowered with an interactive online childbirth class you and your partner will love. Visit evidencebasedbirth.com/childbirthclass to find your class now.
Listening to this podcast is an Australian College of Midwives CPD Recognised Activity.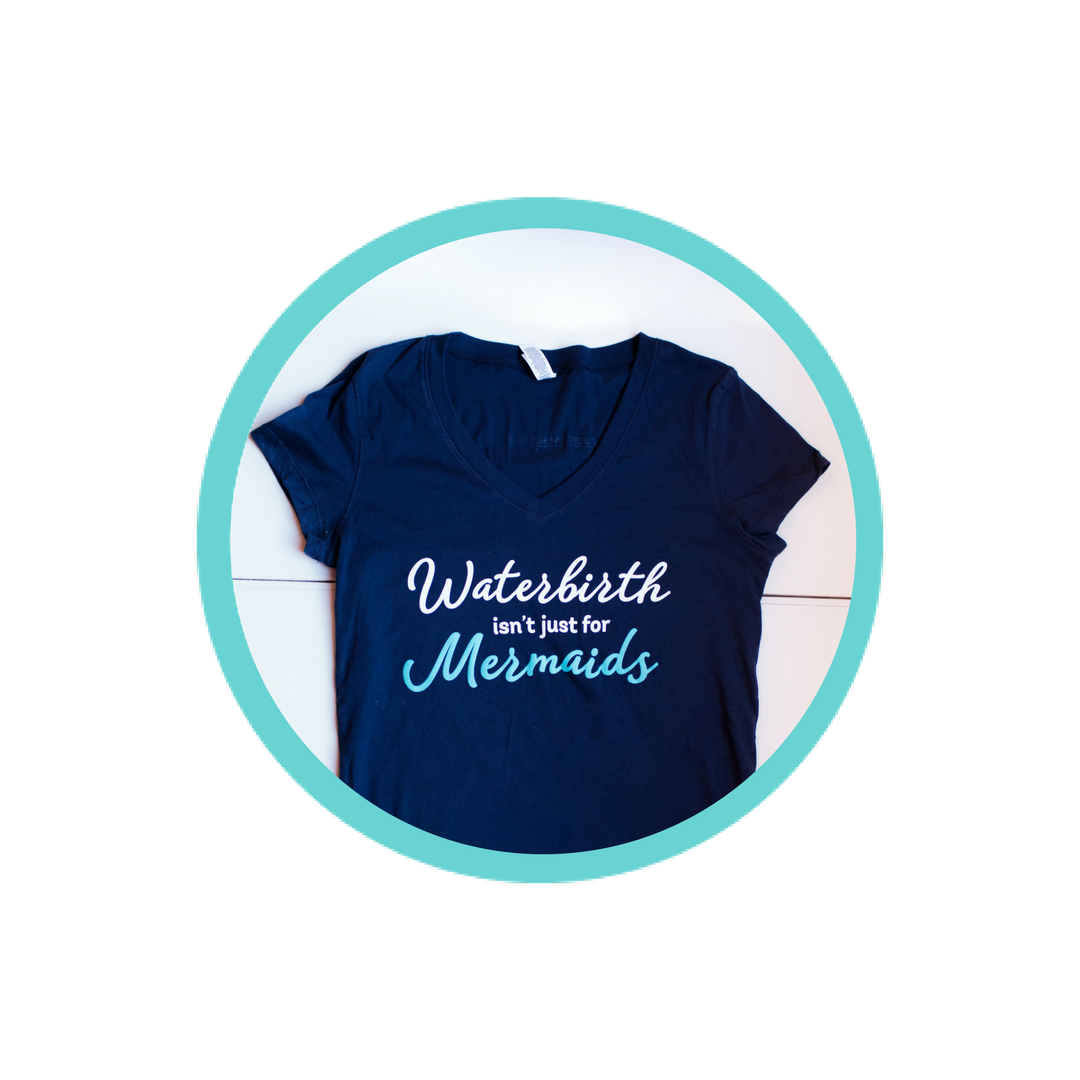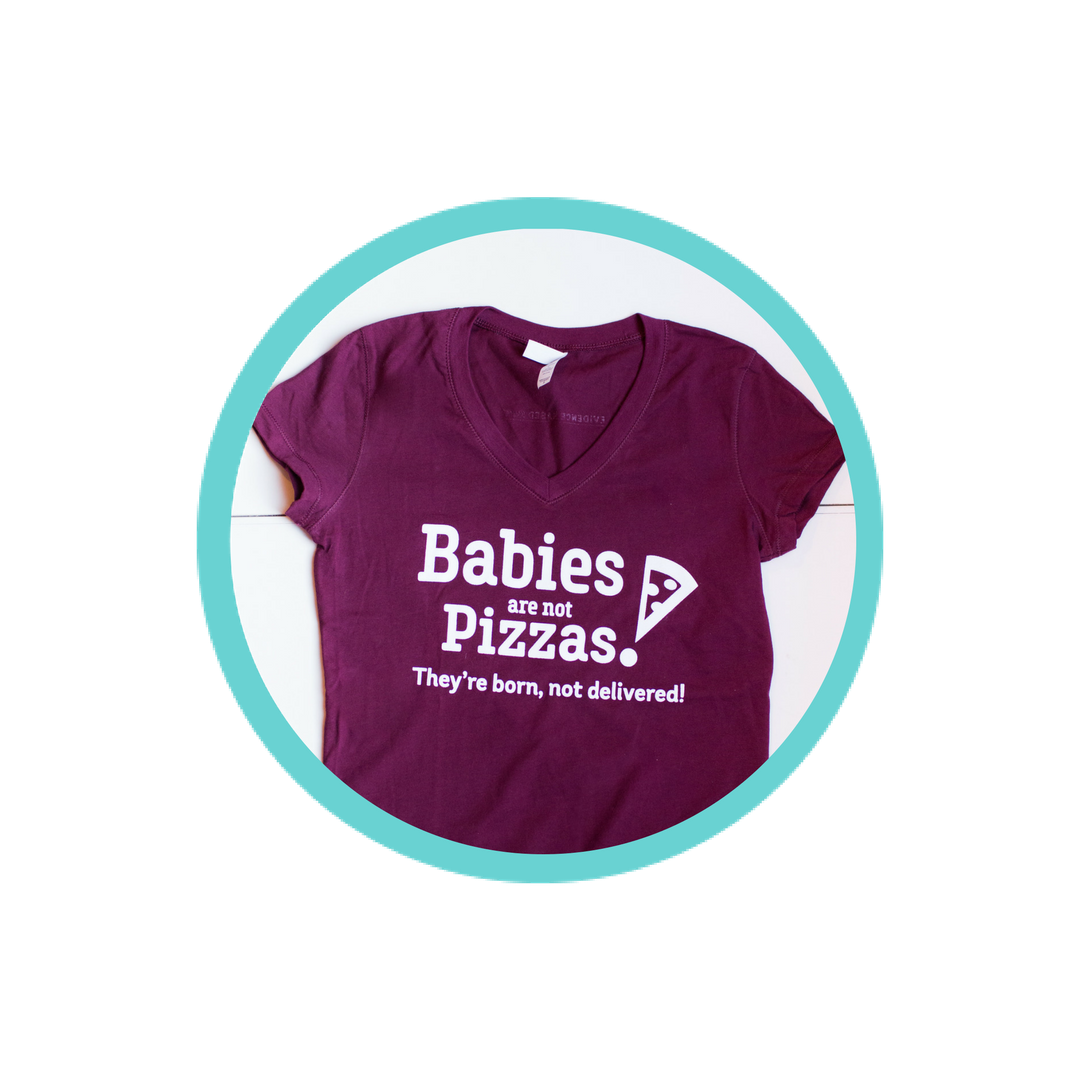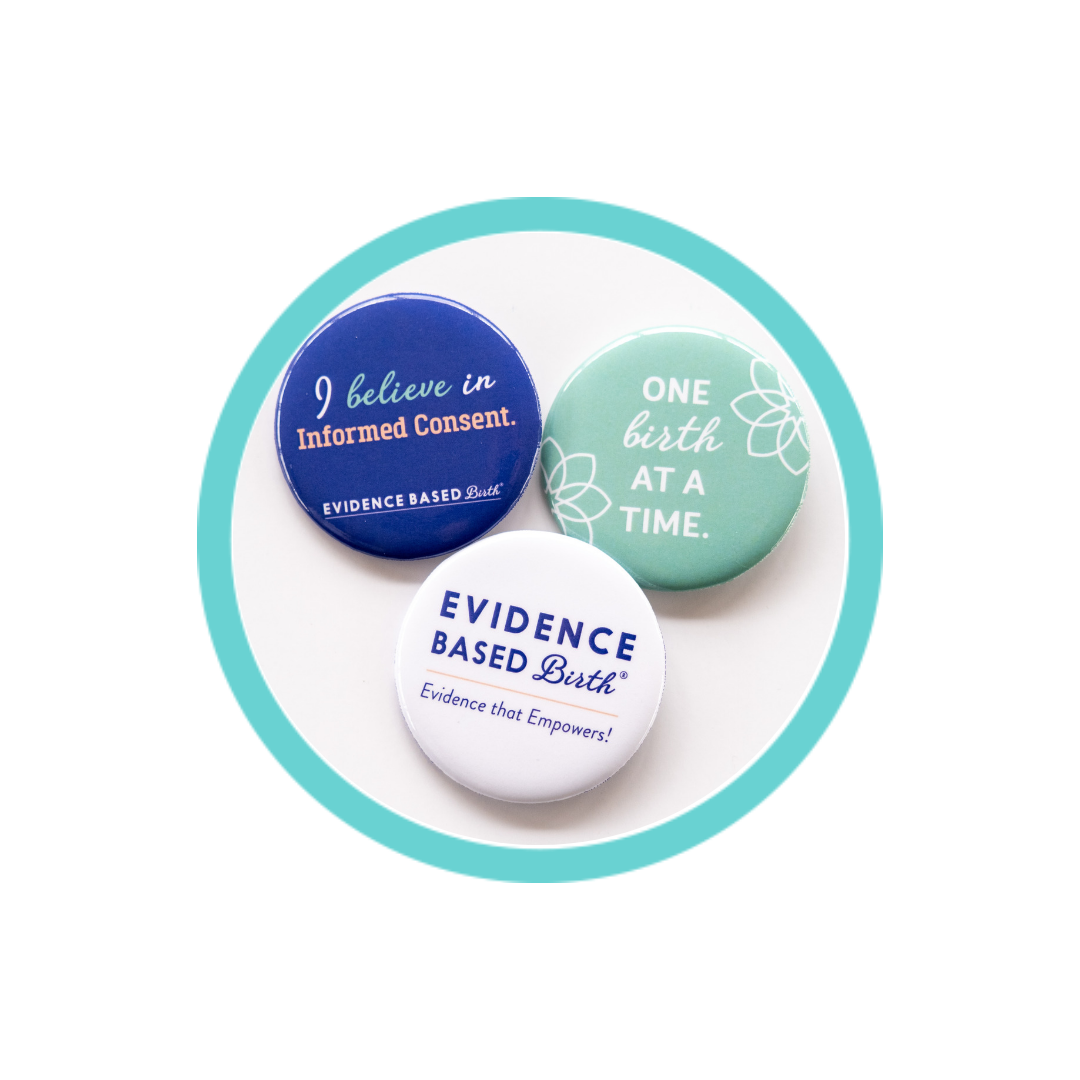 Stay empowered, read more :
Don't miss an episode! Subscribe to our podcast:  iTunes  |  Stitcher  |  Spotify In this episode, I'm joined by Liesel Teen, a seasoned L&D nurse and childbirth educator and the creator of Mommy Labor Nurse, where she reveals the common myths surrounding...