On this episode of the EBB podcast, I talk with Nekisha Killings, IBCLC and founder of The Melanated Mammary Atlas®, all about cultural humility and educating clinicians and birth workers about identifying and diagnosing conditions that present in Black and Brown breasts/chests.
Nekisha Killings, holds a master's in public health (MPH) and is an international board certified lactation consultant (IBCLC). She's an equity strategist and maternal and child health advocate who speaks, teaches and facilitates on topics related to equity and dismantling bias across various sectors. She is also a director of equity, inclusion, and belonging with the Black Mothers' Breastfeeding Association and consults with organizations on implementing creative strategies to better support marginalized communities. As a leader in the field, she wrote the chapter titled Cultural Humility in the latest core curriculum for interdisciplinary lactation care and continues to wow audiences with new realizations that positively impact their approach to business and life.
Nekisha shares how she's working to change the face of lactation education and bring equity, inclusion, diversity and most importantly training and education to clinicians and birth workers around the normalization of Black and Brown breasts/chests, as well as, identifying and diagnosing clinical conditions that present on melanated skin. Not only is Nekisha working to revolutionize how we understand many pathologies in lactation, she shares how she has been entrusted to carry forward in the production of the pivotal Breastfeeding Atlas and ensure that future clinicians and folks vested in the lactation dyad have access to accurate, complete, and inclusive information.
Content Warning: Discussion of birth/lactation trauma and lack of diversity and inclusion in lactation training.
Resources
Follow The Melanated Mammary Atlas® on Instagram @themmatlas
Follow Nekisha on Instagram @AhaMomentMaven
Learn more about Nekisha and her work at www.nekishakillings.com
Listen to EBB episodes:
EBB 214 – Supporting Pumping Parents in Lactation with IBCLC, Nichelle Clark
EBB 211 – Supporting Expectant Families through Birth and Lactation with Birth Doula and EBB Program Team Assistant, Rikki Jenkins
EBB 189 – Why Black Lactation Matters and the Importance of Black Breastfeeding Week with IBCLC, Janiya Mitnaul Williams
Transcript
Rebecca Dekker:
Hi everyone. On today's podcast, we're going to talk with Nekisha Killings IBCLC about cultural humility in lactation work and the development of The Melanated Mammary Atlas®.
Welcome to the Evidence Based Birth® podcast. My name is Rebecca Dekker and I'm a nurse with my PhD and the founder of Evidence Based Birth®. Join me each week as we work together to get evidence-based information into the hands of families and professionals around the world. As a reminder, this information is not medical advice. See ebbirth.com/disclaimer for more details.
Hi everyone. My name is Rebecca Dekker, pronouns she/her, and I'll be your host for today's episode. If there are any detailed content or trigger warnings from this episode, we'll post them in the description or show notes. And now I would like to introduce our honored guest. Today I'm so excited to welcome Nekisha Killings. Nekisha, pronouns she/her, holds a master's in public health and is an international board certified lactation consultant. She's an equity strategist and maternal and child health advocate who speaks, teaches and facilitates on topics related to equity and dismantling bias across various sectors.
Nekisha Killings is also a director of equity inclusion and belonging and consults with organizations on creating and implementing creative strategies to better support marginalized communities. She wrote the chapter titled Cultural Humility in the latest core curriculum for interdisciplinary lactation care. Coined the aha moment maven, Nekisha wows audiences with new realizations that positively impact their approach to business and life. I'm so thrilled that Nekisha is here. Welcome Nekisha to the Evidence Based Birth® podcast.
Nekisha Killings:
Thank you. I'm happy to be here.
Rebecca Dekker:
Can you share with our listeners a little bit more about your background and what brought you to lactation work?
Nekisha Killings:
How much time do we have? It's a long and sordid story. You know what? My story's actually not unlike a lot of folks who enter this field. Many of us enter this field through our own personal birthing and lactating experiences. So in that way, my story's pretty common in that at a tough time with my firstborn over 14 years ago … I'm coming to terms with that. She really had some oral ties and gave me the toughest, toughest time and I had no idea what I was doing as a new mom. And so I sought help. And the lactation consultant … The number of those available to me was not very many. And the one that I ended up going to, who I was told was the very, very best in the area, and I'm sure she was, she knew her stuff, really just wasn't very warm. Didn't really connect with me and didn't try to. Was not really interested in doing so.
That's what I needed as a nervous new mom. I really needed someone to hear me and listen to me, believe me when I told them what I was experiencing and just to connect with me in a way that I did not have the benefit of receiving from that provider. And so I set about the path of figuring out how can I do this work? What's involved and how can I make sure someone else's experience is better than what I had? And how can I help to diversify this field a bit because I couldn't find anybody in Los Angeles at the time who looked like me who was doing this work? Which is really unfathomable at this point because there are. There's such diversity in that city but I didn't find very much at the time in peer-to-peer support groups or in the lactation professionals that were available to me. And so it became my mission to change that or at least to contribute to being a part of the change in that moving forward. I told you it was a long story.
Rebecca Dekker:
Yeah. So your first encounter, would you say it was cold, clinical, just no really caring or compassion involved in it?
Nekisha Killings:
Those descriptors are perfect. Absolutely perfect. Yeah, both cold and clinical. And it didn't change over a number of visits to both their breastfeeding class and their clinic for more complex issues. I interfaced with this person a number of times and it never did warm up. It never got to a place where I felt any type of connection. But again, the information was good, but there was so much more that I could have gotten out of the interaction.
Rebecca Dekker:
And I can only imagine as a new mom trying to breastfeed and you know how when you're struggling with lactation or breastfeeding or chest feeding, the slightest thing brings you to tears. You feel like a failure, you're exhausted. And to have somebody who doesn't really have any kind of connection with you and treat you just like, I don't know, a nipple. Is that the experience you had then?
Nekisha Killings:
It really was. It was about what's the problem with the baby and what's the problem with your breast? And we'll figure out how to get those two things working better. But there was no humanizing me and no looking at me at the whole person and no real drive to help me to feel more comfortable and to open up and to really share. And I know we don't have lots of time in the care setting. Believe me, I know that. I just had a doctor's appointment this morning and I can tell y'all, 10 minutes or whatever the limits are. They don't have a lot of time to sit with folks. But there are ways that you can be intentional about making sure the person in front of you is comfortable and that's important to making sure they receive the information that you have to share as a provider. And everybody, I think can relate to that.
Rebecca Dekker:
So from what I understand, one of the things you learned as you went on this journey to be an IBCLC is that there's a lack of imagery and training related to breastfeeding and lactation for Black and Brown families. Can you talk a little bit about when you realized that and how you came up with the idea that you're going to share with us on the podcast?
Nekisha Killings:
I would say when I was training. I said I wanted to embark upon this journey to do this differently and to provide support to families in a different way. Well, that required lots of training. An entire career shift, if I'm being honest. So I was devouring every lactation textbook, taking every course, getting enrolled in every program I could. And while they're all very different, one thing that was consistent was that the materials we were learning from featured all white women's breasts or white human's breasts if you will. Breasts and chest. Not a lot of diversity at all.
You would see a couple of pictures of things happening on brown breasts, but often those images will be depicted in latch in positioning, not in what conditions presented like. So not a lot of examples for us to work off of. That creates an issue because when the text representative images show conditions as redness, as irritation, showing as pink or inflammation showing as pink, and that's not quite the case on every body. We're missing such an opportunity to really learn and expand our knowledge as a provider or up and coming provider to be able to take care of folks with darker skin. So that's what I noticed early on. Pretty early on. And I started asking questions like, "Well, is this how that would look on me or someone darker than me?" And I was always redirected back, "Well, the symptoms here say redness or pink."
Rebecca Dekker:
Yeah. So when you're talking about complications like yeast infections … Or what are other examples of things where they would say you see redness, but-
Nekisha Killings:
What we know about and how we look at mastitis has changed quite a bit. But at the time and still today, the number one symptom listed in our texts is redness. We're looking for a red area. We're looking for irritation presented as red or maybe streaks if not a whole wedge shape that's red. So mastitis, vasospasms, which are another cool thing where the tip of the nipple turns to white and fades back going through various color iterations in fair or lighter skin, but not quite the case in darker skin. And so anything related to inflammation, irritation, color changes, discoloration, we really didn't have the benefit of seeing how that was represented on skin of color. And that really sets us up as providers to not provide the best care that we possibly could to everyone that we engage with, sadly.
Rebecca Dekker:
So when did you decide to do something about this?
Nekisha Killings:
Well, three years ago, I believe it is. It was in the middle of upheaval. I'll be honest.
Rebecca Dekker:
During the pandemic? Yeah.
Nekisha Killings:
Sure. The very, very beginning and cross country move for my family and GOLD Lactation had reached out to me. I've done a couple of talks for them and they said, "What do you have new? What do you have that no one's heard about?" And I said, "Let me think on that. Let me think about something I would love to use this platform to really educate the masses or my colleagues about." In talking with another colleague this topic sort of just rose to the top. What about showing the differences in presentation of certain conditions on white skin versus skin of color? From that idea came the very first talk I ever gave on … "How Did I Miss That?" was the name of the talk. And it really was chock-full of like, this is how this looks on white skin. This is how this looks on a person of color. And that set ablaze really.
Not only were folks who heard the presentation calling me to ask me, "Do you have a picture of this? Do you have a picture of this? I really need to show my higher ups this so that they'll treat these patients different." There was also another set of folks who said, "Hey, I've got a cool picture. Can I send it to you? Are you collecting them? How can I help with this?" I became the collector of images in that way. "Sure, send it to me. I'll put these together somehow to make them available to all of us so we can learn from them." And I took on that mantle, that responsibility in 2020. It all happened pretty quickly in the early part of 2020. And I said, you know what, this is bigger than me. I need a team.
The dream that's never as big as it's going to be, I'll say, in the beginning. So I was like, this is going to be a Google form or so something that everyone can just click on and see the picture. Well, it very quickly became apparent to me that the thing I was really trying to do to be really impactful had to be more complex than that and a little bit more technologically smooth of an experience. So I started gathering a team and ended up surrounding myself with a really, really robust and brilliant set of developers and software engineers that were way more versed than I on the possibilities and limitations of technology to make this dream a reality. And so we began in earnest in late 2020 and about a year later launched the tool in 2021.
Rebecca Dekker:
And the name of your tool is The Melanated Mammary Atlas, available at mmatlas.com. And can you talk with our listeners about who is it for? How do people access this tool?
Nekisha Killings:
First of all, can I give you kudos for your pronunciation? Most folks don't get my name and the aha moment maven, that's a bit of a tongue twister, and The Melanated Mammary Atlas right all in the same setting. That's impressive. Kudos to you.
Rebecca Dekker:
Well, I just love the word atlas. It's one of my favorite words in the English language. I think it's such a cool word.
Nekisha Killings:
Is it really?
Rebecca Dekker:
Yeah.
Nekisha Killings:
That is so funny. It's a good word and there was a lot of thought and intention that went into naming this tool. I'll be honest with you. And I love that atlas is in there. It means different things to different folks, but it's significant in the clinical world for health professionals because it typically means a book of pictures, a book of images. If you are in other fields, the book of maps perhaps. But it is the reference tool for professions often, especially medicine that has pictures of what folks are studying. So this tool is for healthcare professionals, providers of all sorts in medicine in other sorts of care. Bedside care like doulas. We even find interesting professions from around the world that we wouldn't necessarily assume here in the state would find this tool helpful but oftentimes we hear from speech language pathologists who are doing a lot of care with latch and supporting families early in the newborn period.
And so they want to know, "Hey, if I see something on a breast or chest, how do I even know what I'm looking at?" And so the tool exists … I'll stay on track. The tool exists for health professionals and typically those whose work involves touching breasts or chest or lactation support in some way. Those are the folks who are most drawn to the tool as well as students who are matriculating toward some sort of work profession that has to do with breasts or chest or lactation. The folks who access it do so that they can either just see a broad swath of examples of various conditions and symptoms as presented on skin of color or are really trying to nail down what's happening with this patient of mine? It's a diagnostic tool. They can input a couple different symptoms and narrow down and filter down to land on what could possibly be happening or what are some other representative examples of what happened to other folks and how that looked on their skin. 100% skin of color reference tool. In a nutshell, that's what it is.
Rebecca Dekker:
And if you go to the website, I see there is a form to join the movement and to access the images. Can you talk a little bit about privacy and how you're protecting the images and the sensitive nature of what you're displaying?
Nekisha Killings:
That's a great question. The reason why we ask people to request to join as opposed to just pay here and your in is because we're very careful about screening. We don't mind gatekeeping and guarding the images in the tool. And so we're very careful to screen and make sure that we can verify that you are either an active current health professional or a provider in to some degree whose work can be better informed by having access to really graphic images of breasts and chests of color or a student currently in a profession about to sit in exam working pretty close to getting to the point where you are going to need to know about this area of medicine. So we screen, we verify and then we let you know once you're in and then you can go through the process of subscribing and having access to the tool. That's what the user experience is.
From our side, we have all sorts of security measures in place. It's why everybody has an individual account so that we can monitor activity. We keep an eye. We have a whole team focused on spotting nefarious activity in the tool. It's completely locked. There's no way you can just download or copy or take a picture out of the tool. All the images are locked in there. The beauty of it is in the details of every image, there is not only the name of who shared it with us, but also contact information so that you can reach out to that person for a high quality version of that image meeting their requirements for whatever that would be for them. We are not in the business of selling images. We're not in the business of brokering between you and the owner, but we make the information available and they have volunteered or allowed their contact information to be placed within the tool so that you can reach out to them and you don't have to worry about trying to pull it out of the tool. It'll never be a great resolution if you screenshot it or something to get it out.
The reason why this is important is because the tool is community centered. Our foundation is about giving back to the communities that support us. And so the folks who have contributed those images are either just some human who wanted to contribute pictures of their body to improve or broaden the information base and the base of reference for providers taking care of folks with skin of color or their providers whose work oftentimes is based in communities where they're taking care of majority folks of color and oftentimes these are in far reaches of the planet. We're talking about small remote villages or areas who don't have a great amount of access. And so we want to honor their generosity in sharing those images with us by making sure that if you want to use that image for your own professional purposes, that you contact them and let them know, "Hey, I saw this in The Melanated Mammary Atlas. How can I get a copy of this image for my presentation, for my talk for my students or what have you?" And you can have that conversation and honor the autonomy of the person who's been so generous to share their image with the tool.
Rebecca Dekker:
That sounds really important. The Melanated Mammary Atlas is currently available online. And I was curious if you could tell us how is it different than The Breastfeeding Atlas, which is a popular text for lactation consultants and that's often found in print. Do you have any thoughts on their imagery and do you know if there's any plans for them to update their imagery?
Nekisha Killings:
The Breastfeeding Atlas has been the go-to atlas in our field for decades, I would say. I don't even know when the first one was printed. But I have been in contact and have had some really great conversations with the two folks who first published and continue to own that work. They are Barbara Wilson-Clay and Kay Hoover. They are both retiring. One has already retired, the other's retiring. The last published edition of the book that came out, I believe just over a year ago, was the final version. I am so honored to say they've passed the mantle to me figuratively. These words were said by Barbara Wilson-Clay. "We're handing the mantle to you to carry on this great work. There won't be another addition of The Breastfeeding Atlas book." Or at least not by them. We may see it again in other iterations in the future.
And certainly I'm interested in continuing that work in a different way and making sure that the images are representative of the whole. To be continued on that front. But moving forward, as far as we know, this constantly expanding a resource of images, of conditions on breasts that is The Melanated Mammary Atlas is going to be, as far as we know, the only atlas available in this field until another comes along. And so we appreciate that honor and that responsibility. We understand the responsibility that comes along with that and are thinking through ways that we can continue to contribute to the field in a way that is good and representative of all the bodies that are being supported through lactation care.
Rebecca Dekker:
Yeah. It's interesting because the IBCLC credential is an international credential and the people of color are the people of the global majority. I have a question about exams. So when you're studying for the IBCLC exam, when you're taking IBCLC classes, do they use photos in these exams? Are those photos going to be more representative in the future? Do you have any info to share on that?
Nekisha Killings:
I have a little insight there. One other thing I'll say about the breastfeeding atlas is part of the reason why there won't be another edition of that book is because it's very difficult to publish a hard copy book and distribute it around the world, protecting their copyrights and such. It is a huge labor for these folks who are interested in retiring to carry on. And so I anticipate that any future iterations of it would be digital for the accessibility because anybody can access an online tool. Even in tech deserts, there's typically some sort of way, some place people go to get online and access information around the world. And so my digital tool is much more accessible than a hard copy one, especially that can be price prohibitive as well. We're talking about shipping around the world.
Rebecca Dekker:
And the color printing I'm sure is very expensive.
Nekisha Killings:
All of that. All of that. It's a beast to undertake. So I wanted to make sure I just spoke to that piece. Regarding IBCLE, the International Board of Lactation Consultant examiners, they are the folks who create this exam that we take to enter the field of lactation consultant. Their exam has been historically not very diverse in terms of the images that are featured, the images that folks are tested upon in terms of identifying what conditions are happening. Historically, not a lot of diversity in those images. And when there are, those images are typically revolving around latch and positioning, not actual conditions. So it felt like a perfect partnership with us to approach them early on in our development and say, "Hey, this is this thing that we're working on and we want to see how we can partner with you to help you make sure that you're increasing diversity on the exam, which will then incent aspiring and re-certifying lactation consultants to become more knowledgeable in what these conditions look like on skin of color. And it helps everyone. It's a rising tide, rising all boats if you prioritize diversity of images." It's not a conversation they were willing to have, if I'm being frank. Not a conversation they were willing to have.
There were many, many messages from me to all levels, many contacts were made, and finally I was able to hear back from someone after, no, no, no thanks, no thanks. Finally, I was able to talk to someone in leadership who said, "It isn't okay for a testing body to be in bed with an education body." Conflict of interest, appearance of conflict is important to them. And so they didn't want to have a connection directly. However, they have assured me that they are working on this separately on their own and that I don't need to worry about it because they will for sure be increasing diversity on the exam through their own means, capturing and using images that they procure on their own separate and apart from any educational resource that exists. And I have no choice but to believe that and hope that to be the case moving forward.
And I don't mind applying pressure. And so we're absolutely polling folks who take the exam and saying, "Hey, how was that diversity? What were those images like this time? What was your experience?" And so it's early yet, so no progress yet, but we will continue to push the issue and be very vocal about this is a thing that's important because it will help every family that's being supported and every provider that's giving care.
Rebecca Dekker:
I have to admit, when you said there was no desire to connect, I literally dropped my pen. I guess I'm not surprised, but I'm horrified. I think, yes, they can pursue it on their own, but to have someone offer to assist and get it fixed faster, to me, it's horrifying. So I hope that your pressure works and that you do see change. So you said you have not seen change yet as we're recording this in early 2023, but let's all of us keep the pressure on.
Nekisha Killings:
Let's do it.
Rebecca Dekker:
Because that's unacceptable.
Nekisha Killings:
Let's do it. I would agree. It was pretty shocking to me. I don't know how maybe my messages or my attempts were received. Maybe they thought I was asking for money. I literally said, "I'd love to partner to increase diversity of images on your exam." Offered up a couple of different ways that I could make sure that everybody's hands were clean, but no interest there. And so we will continue to apply pressure until you work me out of a job. Until we don't need the Melanated Mammary Atlas anymore maybe, or until maybe everybody needs it because the images on the exam will be representative of … Yeah. The latter. Until everybody needs The Melanated Mammary Atlas.
Rebecca Dekker:
We should all be working ourselves out of a job but in reality, it's unlikely.
Nekisha Killings:
It is unlikely. So yeah.
Rebecca Dekker:
So what about hospitals? We talked about other books, the exam. In hospitals where people are receiving care in those first critical days after birth and they're receiving lactation care, any plans for future collaborations to raise awareness among hospital staff or how breast or chest conditions may present differently when you have Melanated skin?
Nekisha Killings:
Yeah. We're really excited, I'll tell you Rebecca, about a number of conversations we've had with hospital systems. We're in partnership with UNC Chapel Hill's Carolina Global Breastfeeding Institute and a program they have called Enrich. The Enrich hospitals program. Where there are over 50 hospitals across North and South Carolina in this program where they're working on a number of ways to help them increase and lower breastfeeding disparities. But one thing they're doing is making this resource available to every single hospital to providers who are doing bedside care in those hospitals across North and South Carolina. Those are the types of relationships we're really proud of and making sure to continue to expand in our network. Not only in hospital systems, but in public health. We have really, really strong relationships with a number of state level departments of health. And most recently, the National WIC Association has come into a pilot program where they're making the tool accessible to places where breastfeeding disparities are really profound and pronounced and they want to do good in the areas where people of color are being supported.
That's another really strong area that we're proud of. And then also in education programs. So we've partnered with a number of programs that are educating the next generation of lactation consultants and making sure that their education is really well-rounded and includes lots of pictures of breasts and chests of color. And so we feel very strongly that having all these various spokes into medicine, into lactation, into public health is the way to make sure that we are really impacting the number of, or the reference point for what providers think it's normal. What they understand to be normal when they think of how conditions present on the breast or chest.
Rebecca Dekker:
And when you mentioned universities and schools, programs for lactation consultant students, do you have any programs that are like, as a program, our students have access to The Melanated Mammary Atlas or where entire programs are using the atlas?
Nekisha Killings:
I do. I do. There are three currently. I want to make sure I don't forget anybody. Lactation Education Resources. Their professors and instructors all have access to The Melanated Mammary Atlas to use in their lectures. North Carolina A&T University, their lactation pathway two program, same. All the students have access to the tool. They also have a community clinic on campus where they see primarily folks of color and they contribute images. So we have a really wonderful bartering relationship with North Carolina A&T, which is a historically Black college and university. And then also UNC Chapel Hill, Carolina Global Breastfeeding Institute. Their pathway two program as well has access to these images. And we hope to continue to expand that in education because we think that's really the place where we can impact change as far as the next generation of providers. And then we're doing some cool stuff with existing providers as well through United States Lactation Consultant Association and the Lactation Network, which is a network of providers all around the country. So those folks also have access to the tool to help better inform their work. So we're trying to touch this thing in all levels and make sure that the partnerships we make are really intentional and have the most impact.
Rebecca Dekker:
It sounds like it's the kind of tool that I can imagine being in midwifery and nurse midwifery programs and pediatrician residencies and just all those places where you have touchpoints with babies and lactating parents. It seems like all those people need to see this.
Nekisha Killings:
OBGYN, all of the above. All of the above. Yep. So if you know of a program like that, let us know. We'll take any connections or ideas.
Rebecca Dekker:
I know we have a lot of students listening. If you're a midwifery student, send this podcast and the link to The Melanated Mammary Atlas to your professors and be like, this should be a part of our program.
Nekisha Killings:
Thank you.
Rebecca Dekker:
Because it seems like it's a no brainer. It should be a part of every program.
Nekisha Killings:
We have tons of midwives, tons of doulas who use the tool. Breast care doesn't necessarily have to be your specialty, but certainly if you encounter many of them in your work, it would help to have a reference tool.
Rebecca Dekker:
There's so much in general lack of knowledge about lactation in different medical and healthcare related fields that even as a white woman, I had so many terrible encounters with MDs, with doctors who just assumed I should stop breastfeeding and didn't even have basic knowledge. I remember one neurologist I was talking to was like, "Well, you should just stop breastfeeding because there's no known benefits after six weeks anyways." And I was just like six weeks, no known benefits. This was a guy who had been through medical school and four years of residency and was an established attending physician. I heard similar things from at least two more doctors. And I have yet to meet a pediatrician who has paid attention to latch or breastfeeding lactation anyway. So I feel like in addition to just being basic gaps, and on top of that, we have gaps in knowledge about what different conditions look like on darker skin tones. It seems like a no-brainer that if you should be allowed to graduate from medical school or residency, you should know these basic things.
Nekisha Killings:
You would think so. And I'll be honest with you, the folks that really scare or concern me … I don't know which is more accurate. The most are those folks who are new. Brand new to the field. If you graduated 40 years ago, okay, sure, I get it. There wasn't a lot of information. But today we know so much more. So much more. The body of evidence supporting the benefits, the number of conditions that are greatly improved for baby and lactating parent. Both have better outcomes through this process. And the fact that folks who are graduating medical school today don't know that is really, really concerning. Because I would love to see every person who's ever going to touch a dyad, who's ever going to touch mom and baby, parent and baby in this process or anytime during the perinatal period to get some hours of training in this particular area. That would be fantastic, but still not quite a thing yet. The fight goes on.
Rebecca Dekker:
Yeah. It goes on. Nekisha, you wrote a chapter on cultural humility in the textbook, Interdisciplinary Lactation Care. Can you talk to our listeners a little bit more about what cultural humility looks like in lactation?
Nekisha Killings:
It looks like all the things I didn't get with my first experience. It looks like empathy and respect and what I like to say, assuming the posture of a learner or a student in the care setting. So not hovering over the patient and telling them what to do, but listening to them and respecting them not only as a valued member of their own care team, but that as the expert of their own body and their experience. That's really what it is in a nutshell.
Rebecca Dekker:
Yeah. So like the opposite of arrogance and condescension and just being cold and uncaring.
Nekisha Killings:
Yeah. I call that cultural hubris. And we are working for the opposite. Yeah.
Rebecca Dekker:
Yeah. And how does having cultural humility or having a care provider or a lactation consultant with cultural humility impact your care as the patient? If we have parents listening, how does it make their experience, their own journeys with lactation different?
Nekisha Killings:
You know this. I think every listener probably has had this experience, whether they're a provider or are a parent who has had a nursing journey. There are so many emotions. There's so much emotionally and mentally invested in feeding your infant. We literally are the sole provider of their nutrition and keeping them alive is your responsibility. And so it's not a light thing. And so there is so much tied to it. When you talk to people who've had a failed lactation experience, there's oftentimes such grief, such resentment, sometimes anger around that. Whether they did all they could to keep the journey going or not, there's a lot of emotion involved there. And so we have an opportunity to really shift not only the person's outcome and their experience, but how they heal through past experiences, how they look at future nursing experiences, how they look back on their journey of feeding their infant, all because we take the time to listen to them, to believe what they're sharing with us, to connect with them in a way that's really intentional and sincere.
We really have the power to change the way this thing looks on the other side of it. Whatever success looks like to them, whether they want to keep nursing forever or just a couple of weeks. Whatever their intention to do, we have the opportunity to both help them meet that goal, but also to do so with ease and with respect and with honor for where they are. A very, very vulnerable period in their lives. And we have the opportunity to make that time easier. To make that time not traumatic or less traumatic as it were. Birth is often traumatic in this country for some more than others, but this is a place where we can come in and really impact someone's experience in a way that is so good. So good. And it doesn't take a whole lot. It takes slowing down, showing the person that you really are there to take care of them, but also to be with them in this journey.
Rebecca Dekker:
And having that person who's in your corner, your advocate, your supporter, I could see how that would leave you with a different feeling no matter what path your journey takes. And you mentioned birth trauma, and we've talked a lot about that here at EBB but I think there's also a lot of infant feeding trauma in our country related to breastfeeding, chest feeding, bottle feeding and I think that's one reason you see the "mommy wars". It's so intense. The whole battle over, how dare you tell me this? Just the anger. And I think a lot of that is related to our own unresolved traumas with our infant feeding journeys where we weren't supported, where we didn't have knowledgeable help. Does that sound right to you?
Nekisha Killings:
You're hitting the nail absolutely on the head. Yes. Yes. Yes. Those are very real and very common experiences. I worry about the number of parents who just aren't afforded the luxury, if you will, of being listened to by their providers and really feeling like they have an advocate or someone to come alongside them in this journey. There's so many of us who look back and say, I did that by myself and it was so, so hard, and I was fighting everyone the whole way. My doctor, my pediatrician. Everything was a fight and no one listened. That's not okay.
Rebecca Dekker:
Or the opposite. It felt like too much to fight. So you stop fighting or you don't fight at all because it's a very-
Nekisha Killings:
Who's got that energy?
Rebecca Dekker:
Yeah.
Nekisha Killings:
Who's got that energy after having a baby?
Rebecca Dekker:
Yeah. Right after you birth a baby. Yeah. You have no sleep. But on the other hand, I loved how you painted a picture earlier of what it could look like if you have support and if you have culturally humble care and lactation where people treat you with dignity and respect and honor that you deserve as a new parent and how different it looks, no matter what path that takes. Because it doesn't have to be hard. Like you said, it can be lovely. It can be easy and beautiful. And with the right support, no matter what that looks like, how you get to that ease, no matter what twists and turns your journey takes and what you choose or choose not to do, it seems to me like having people like you out there helping reeducate our workforce is so important. So we are really thankful for the work you're doing Nekisha.
Nekisha Killings:
Thank you for that. Thank you. It is an honor to be able to do this work. It really is. I appreciate you saying that though. Yeah.
Rebecca Dekker:
So do you have any future projects coming up that our listeners might want to know about?
Nekisha Killings:
No. No. I say that with a laugh because I am still in the postpartum period after launching The Melanated Mammary Atlas, believe me, and that was a birth. My focus now is really just on expanding that work and continuing to share the information. Just like with conversations today, I am always wearing two hats. One as an individual who is training, facilitating, educating about cultural humility, and then also as the owner of The Melanated Mammary Atlas, trying to make sure that we are expanding the education resources to providers. And so those two things shall continue to keep me busy for a while. And folks will continue to see me out there in these lactation streets, as we say, having those conversations, wearing both of those hats, really dreaming up new ways to expand that work.
Rebecca Dekker:
Yeah. I love your answer. No. I'm zeroed in. I'm focused. My energy is going to these things, and I love how you're … Because I think that's a part of what a lot of us need to do is say no to new projects, new things, and focus on what you just birthed into the world. So I'd encourage our listeners to support and follow The Melanated Mammary Atlas. And what's the best way for people to follow your work online?
Nekisha Killings:
Good question. Thank you. All right. So The Melanated Mammary Atlas as you said is mmatlas.com is our website. I have a website also. It's my first name, last name, nekishakillings.com. But we are most active on Instagram of all the places. And that is, @AhaMomentMaven. That's me. And @themmatlas on Instagram.
Rebecca Dekker:
That's awesome. And also in case people are wondering, well, how much does it cost for healthcare workers to belong, can you talk a little bit about the pricing? Because I think that's really unique about your product as well.
Nekisha Killings:
Sure. So a couple of things. We have a base price that's $9 a month. That's what the typical person who finds us on the website and subscribes pays per month. We've got some really special relationships. I mentioned if you're with The Lactation Network or with USLCA, you may pay nothing. If you're with the National WIC Association, those organizations may be absorbing the cost for you. If you are a student in certain programs, if you are in a lower income country, you may pay three or $0 a month depending upon what your income allows. We have all of that flexibility. On the other side, we have a pay what you want model. So if you can pay more and you want to pay more than the $9 a month, we allow you at subscription to commit to a higher dollar amount so that you can help to cover some of those folks who cannot afford access to the tool. And so you can pay any amount above $9 a month as well. And we use that to contribute back to free and lower cost access, as well as to donate back to organizations that support lower income and underserved communities with lactation support.
Rebecca Dekker:
Well, Nekisha, thank you so much for sharing with our listeners about this really incredible and accessible resource that really all lactational professionals and anybody who cares for birthing families and babies should have access to and we appreciate you and honor you.
Nekisha Killings:
I really appreciate the time. Thank you for helping to amplify this message, and thank you for sharing space with me today. I really appreciate it and enjoyed it. Thank you.
Rebecca Dekker:
Today's podcast was brought to you by the Evidence Based Birth® professional membership. The free articles and podcasts we provide to the public are supported by our professional membership program at Evidence Based Birth®. Our members are professionals in the childbirth field who are committed to being change agents in their community. Professional members at EBB get access to continuing education courses with up to 23 contact hours, live monthly training sessions, an exclusive library of printer-friendly PDFs to share with your clients and a supportive community for asking questions and sharing challenges, struggles and success stories. We offer monthly and annual plans as well as scholarships for students and for people of color. To learn more, visit ebbirth.com/
Listening to this podcast is an Australian College of Midwives CPD Recognised Activity.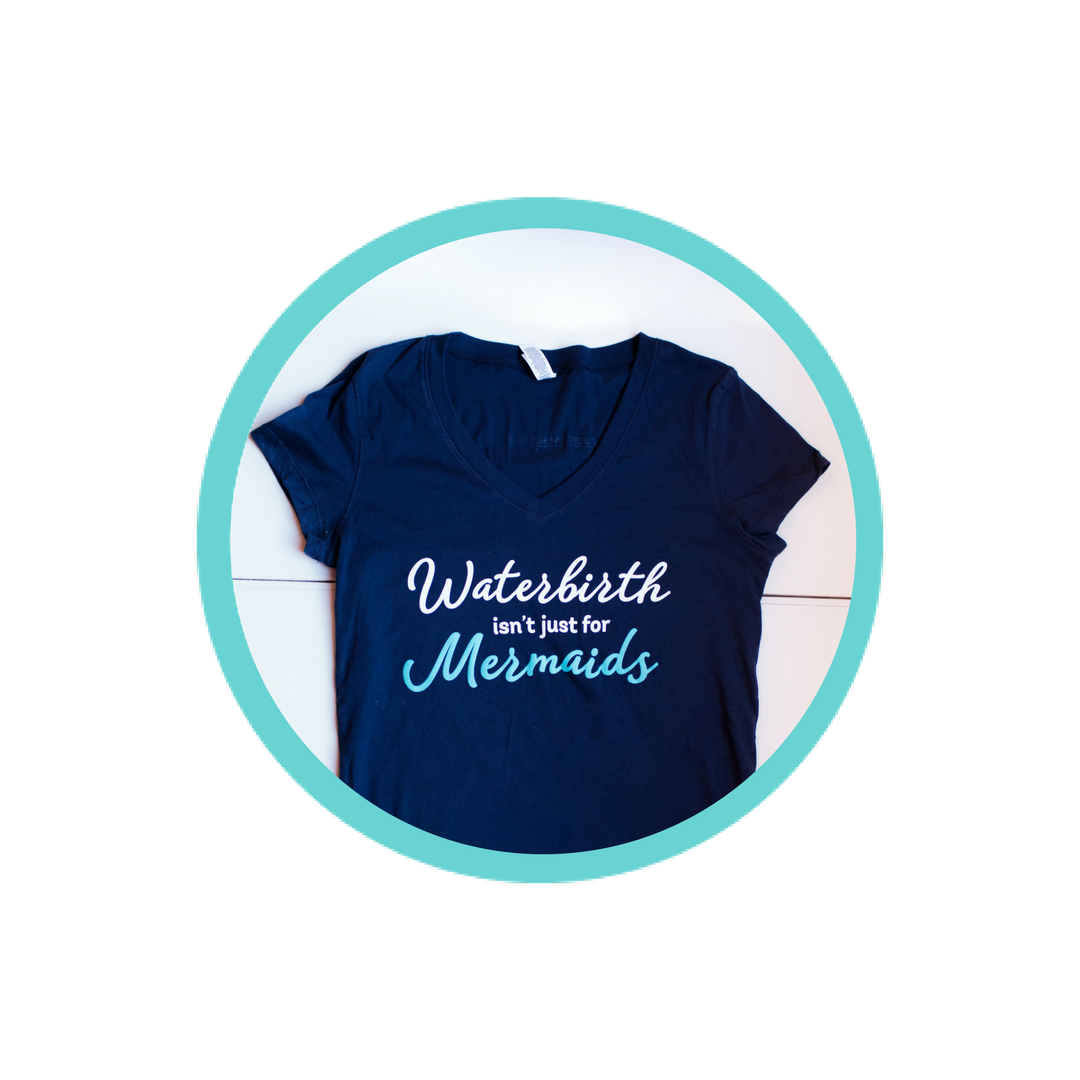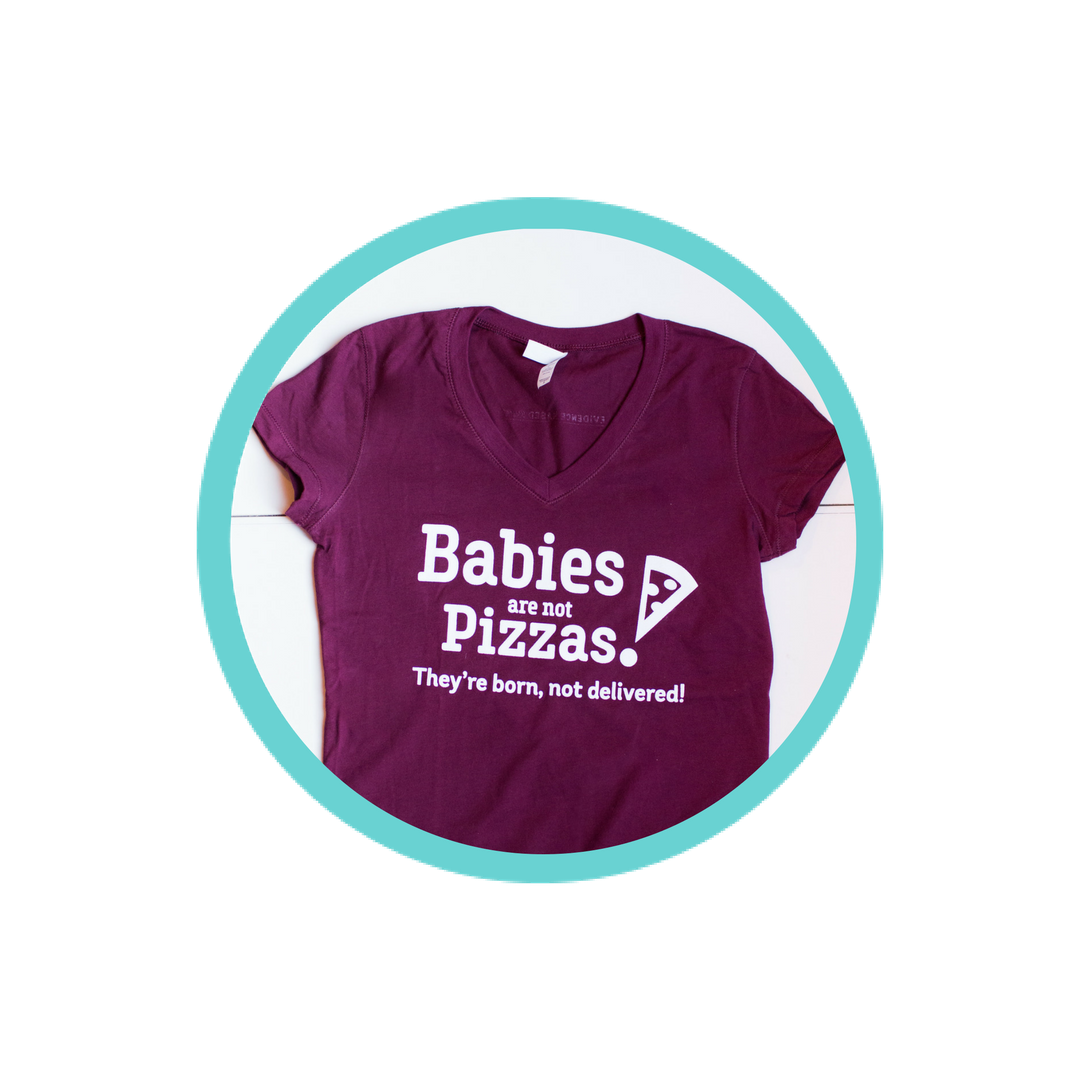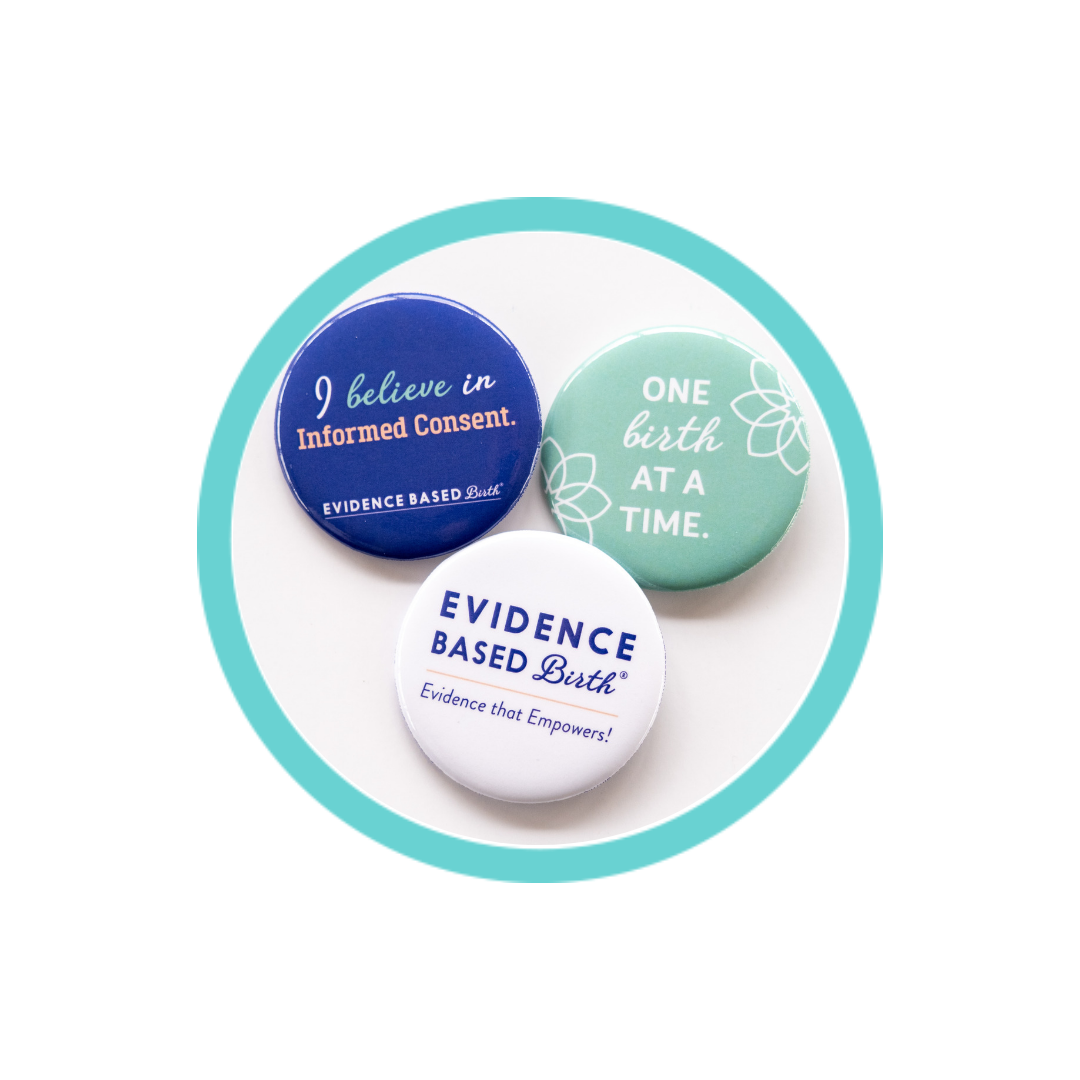 Stay empowered, read more :
Don't miss an episode! Subscribe to our podcast:  iTunes  |  Stitcher  |  Spotify On this episode of the EBB podcast, we are talking with Avital Norman Nathman, author and freelance writer about trends in birth and parenthood in the US. Avital is a freelance writer...