In this episode of the EBB podcast, we talk with Cheyenne Varner, the founder of The Educated Birth, about intersectional reproductive health and the importance of birth education to be more inclusive and representative.
Cheyenne, is a professional certified birth and postpartum doula and founder of The Educated Birth. The Educated Birth creates intersectional reproductive health education content, from online articles to social media posts to digital and print teaching tools for reproductive health workers. Cheyenne also publishes Everyday Birth Magazine, a print and digital magazine with the same mission to make information and education about pregnancy and postpartum more inclusive.
Cheyenne shares her journey from nonprofit work to doula work to now finding herself as the founder of The Educated Birth and the publisher of Everyday Birth Magazine. We discuss the importance of how we talk about pregnancy, how it is shown in pop culture and how most often, images and stories of pregnancy and childbirth are not realistic, representative, or inclusive of real people and their communities. Cheyenne has a passion for making everyone feel safe, seen and protected during vulnerable times. This is evident in how she centers all of her projects in the support, protection and education of communities who have historically been excluded from storytelling and imagery within the birth space.
Resources
Resources:
Learn more about Cheyenne's work at
Follow Cheyenne's work on Instagram:
Transcript
Rebecca Dekker:
Hi, everyone. On today's podcast, we're going to talk with Cheyenne Varner, a professional certified birth and postpartum doula and the founder of The Educated Birth, about intersectional reproductive health and making birth education more inclusive.
Welcome to the Evidence Based Birth® podcast. My name is Rebecca Decker, and I'm a nurse with my PhD and the founder of Evidence Based Birth®. Join me each week as we work together to get evidence-based information into the hands of families and professionals around the world. As a reminder, this information is not medical advice. See ebbirth.com/disclaimer for more details.
Hi everyone. My name is Rebecca Decker, pronouns, she/her, and I'll be your host for today's episode. Before we get started with today's episode, I wanted to let you know that if there are any content or trivial warnings, we will detail them in the show notes for this episode. And now I'd like to introduce our honored guest, Cheyenne Varner, pronouns, she/her, is a professional, certified birth and postpartum doula and founder of The Educated Birth. The Educated Birth creates intersectional reproductive health education content, from online articles to social media posts to digital and print teaching tools for reproductive health workers. Cheyenne also publishes Everyday Birth Magazine, a print and digital magazine with the same mission to make information and education about pregnancy and postpartum more inclusive. I'm so excited that Cheyenne is here to talk with us. Welcome, Cheyenne, to the Evidence Based Birth® podcast.
Cheyenne Varner:
Hi. Thank you so much for having me.
Rebecca Dekker:
Cheyenne, we've been fans of your work for a couple of years now, and we are so thrilled that you're here. Can you give us your backstory and tell us what inspired you to go into birth work in the first place?
Cheyenne Varner:
I am the oldest of four, and we're all very spread out in age. I was about eight when my first sister was born, about 14 when my brother was born, and I was in college when my youngest sister was born. I was very aware of all of my mom's pregnancies after me and just very intrigued with her experiences. Even for myself, my dad was in the Marine Corps when my mom was pregnant with me and when she had me, so they were really far away from their family. They were in California. All their family was in New Jersey. They recorded a lot of their experiences there while my mom was pregnant with me. After I was born, my dad had to go to Japan, and my mom recorded a lot of my first year to send to him, which was unique for the time.
We're so used to recording everything now, but I grew up with lots of recordings of myself as a baby and my mom pregnant with me, and then was just really engaged in my mom's other pregnancies, so I just loved that part of life and I was very interested in it. I even thought about going into medicine for that reason of wanting to work with people when they were pregnant. But by the time I got to high school and college, I just didn't see myself in a medical field of work. I was more interested in creative endeavors in art and in advocacy. I really delved into that, and that led me into nonprofit work. I was doing communications and marketing work for a nonprofit here in Richmond, Virginia, for several years after I graduated from college.
Then it just so happened that there was a huge snowstorm. I was stuck in the house for days and I watched The Business of Being Born on Netflix, and that was, I think, for many people, it has been a light bulb moment of, "Oh, what is a doula? What is that field of work? I didn't know that was a thing." And that is what opens that door for me. I realized there was a way to non-medically support people during that phase of life. During that transition, I took my first training within probably one or two months of having seen that film because it was just such an immediate click.
Rebecca Dekker:
Tell me a little bit more about when you watched your mom go through pregnancy. Were you invited to the births, or how involved were you in helping care for her during pregnancy and postpartum?
Cheyenne Varner:
I was just always at my mom's side. Just growing up, we were very, very close. I just remember her changing over time and being really curious about what was happening to her and this new sister that they were talking about. She had that symptom where the taste in your mouth changes during her pregnancies, and it was not a fun symptom for her. But I remember bringing her different things to drink to help ease that or just doing different things to support her with that, as well as she would have cravings for Burger King when she was pregnant with my brother. That was a fun symptom for me because I got a Burger King as a result. When she had each of my siblings, my sister, Elan, I did go to the hospital, and we have a picture of me in this mini scrub outfit there, to hold the baby with my mom.
By the time my brother was born, I was so much older. I was really hands-on with changing diapers and just watching him and my other sister. When my youngest sister, Sabrinia, was born, I came home from college and wrapped her up in a Moby wrap and walked around with her. At that point, because I was a young adult myself, I could see more of even the mental, emotional impact on my mom and really process what sleep deprivation does and how to do more things around the space to take more of a load off of her. All of those experiences really were different levels of eye-opening for me as I got older.
Rebecca Dekker:
It's not actually that common of experience in the US because I feel like a lot of people I know they were not exposed to babies and children in childrearing as kids. A pro of having those experiences is, you feel more comfortable and confident around those topics. So you watched the business of being born and you took a doula training. What happened next? Did you start going to births?
Cheyenne Varner:
Pretty quickly, I started connecting. There was a birth center locally that had just opened up. The midwife there had opened this internship opportunity for local doulas, and I got connected to that right away and started connecting with clients there as well as clients who were birthing in the hospitals. Locally, I got the ball rolling. I did take two additional trainings as I was going through that process. Eventually, I think, by the end of year three, I got certified with one organization. But I jumped in. I was so excited.
Rebecca Dekker:
Was this a career for you or was it a side gig?
Cheyenne Varner:
That's an important element, for sure, and I talk about this a lot. The driving force behind me getting into this work was largely advocacy. As I was learning that, "Hey, this is a role that you can do. This is a job you can do." I was also learning about how black women, in particular, were so much more likely to experience negative outcomes, potentially to die in childbirth and for pregnancy-related complications, and that struck me. The nonprofit background that I was coming from, I was working with a group that our mission was to work with young black children in a historically black neighborhood, helping to promote equity, education, and things of that nature. But it was a white founded and majority-white organization within a historically black neighborhood, and there were lots of nuances to navigating that kind of mission from within an organization that's built in that way, especially as one of very few black staff members.
At the time, I was already really engaged in, what does it look like to do equity work? What does it look like to face systemic issues that cause all these different types of inequities? How do you combat that, and how do you support yourself as a black woman, as a black person, as you're doing that work? So coming into birth work, that was largely on my mind, and I knew right away that this was a calling. This was a priority that goes deeper than just trying to build out this business of doing this. I also got connected right away with other birth workers in my area that had that same missional mindset, and we started a grassroots organization called the Richmond Doula Project. A lot of my early births and a lot of the births that I did throughout my entire career of going to births before I was pregnant with my daughter, a lot of them were pro bono. A lot of them were on a sliding scale because it was so important to just make sure that people had the access if they wanted it.
Rebecca Dekker:
That they wouldn't be alone or without support.
Cheyenne Varner:
As I got started, it doesn't take long to start seeing people facing different challenges, whether it's with specific providers or policies within certain hospitals or things that are even outside of the medical system that are impacting their experiences of their pregnancies and their births.
Rebecca Dekker:
What was the birth climate like in Richmond, Virginia, then?
Cheyenne Varner:
At that time, there was not a lot of collective awareness of BIPOC birth workers and reproductive health workers. There hadn't been an organization of us together yet, which there is now in Richmond, which is really beautiful. But at that time, the birth world felt a lot to me like the nonprofit world that I was leaving. It felt, again, like I was one black woman navigating a largely white space with this desire to do something really impactful for my community, but doing it in more of a solo way. And also trying to navigate for myself, feeling like I'm in a space where I can fall back safely, where I can really connect with people that I'm working with. That's what that landscape felt like at that time. Thankfully, I feel like even within the first three years or so, me becoming a doula, that was starting to change.
Rebecca Dekker:
What happened to inspire The Educated Birth, the project that so many people follow and have come to know?
Cheyenne Varner:
Immediately, one of the first things that I started looking for when I became a doula was educational materials that I could share with my clients. As a doula, we often feel like you get your training and then you're supposed to go out there, and you feel thrown into the water in terms of, "How do I best do all of this work? What are my prenatals going to look like? How am I going to convey all this really important information to people?"
I'm a really visual learner, so I wanted to have visuals that I could share with people that felt really authentic to me and also like a powerful tool. I started looking, and I just did a reel the other day about this. I was typing in pregnancy photos and not seeing very many, if any, black women. Then I was typing pregnancy black and seeing white women in black clothing and other types of pictures that were not really black women who were pregnant. Then black pregnant women, and among the images that I'm seeing, there were a number of them that were very negative connotations, people looking upset, people looking sad. It was not a reflection of a joyous, safe experience for black women being pregnant.
That was such a blow. And I feel like there's this dichotomy that we often feel where it's like you're surprised but not surprised. You wish you were more surprised by the disappointment that you're getting. That's what that felt like at that time for me. One of my first thoughts was, "I'm just not finding it. I'm Googling, but it's hard to find. In the meantime, before I find the materials that are out there," I'm an artist. I have a graphic design background. "I'll just make some stuff." I started creating these infographics that were anatomy of the pregnant body, things to know about breastfeeding, and things to know about hormones and labor.
Some of the people that I was working with at the birth center, some of the other doulas, were like, "These are really cool. You should put this online. Other people would want to use this." That's when I opened up Etsy, or I went on Facebook, I think, first and shared it in some group, and the response was so overwhelming. I was hearing from people all over the country were commenting and DMing me and asking how they could use this stuff. That's when I realized, that's when it clicked, I was like, "Oh my gosh, this just doesn't exist. It's not that I can't find. It's that it's not there." Once I knew that, I was like, "This is something I can really do. This is the meeting of all of my disciplines. It's the meeting of all of my passions and interests, and I think I can really make an impact, not only as a birth worker walking with people on their personal journeys, but also as someone who can create things like this that other birth workers and reproductive health workers can use."
Rebecca Dekker:
What are the teaching tools that you provided The Educated Birth for people who might not have heard of you before and are interested in checking you out? Obviously, your inclusion and diversity and the amazing graphics make a difference, but I know there's other parts of The Educated Birth that are different than what you used to be able to find online. Can you talk to us a little bit about what makes The Educated Birth even more unique?
Cheyenne Varner:
The primary thing that we've done is create these infographic sheets, informational sheets that have visuals on them too. Over the years, I feel like we've really refined what these look like to make them really wide-reaching and really easy to use. So we really focus on making our information really concise. We use a lot of numbering. Here's five things to know about this. We keep things really easy to skim, really easy to go through because we know that everyone doesn't have the time, energy, or capacity to dig into thick pregnancy books. As much as we love them as educators and love to recommend them, how can we get information to people in a quicker way? We focus a lot on visuals. I'm the illustrator behind all of the things that we do, so I think a lot about how we can create different images that showcase parts of pregnancy, labor, birth, and postpartum that really show different people, different representations, different expressions.
We also do different kinds of creative diagrams. We do a lot of anatomy diagrams now. We did one recently on how epidurals work and what that epidural looks like in the back where it goes. Things like that can really help people visualize different aspects of this experience and understand how impactful it is on their bodies. We also use gender-inclusive terms. That's something that, once I started this work, I also became a learner of, just how little representation there was in a variety of areas. A lot of people reached out to me. Something that we've really grown in over the years is making sure that our language really speaks to everyone who's having these experiences. We also write at about an eighth grade meeting level, give or take, because it can be hard with some of the medical terms that we navigate. But that was important to us too because we want our materials to be really accessible. If you have clients that you work with who are teenagers who are navigating pregnancy too, this should be accessible for them as for anyone else.
Rebecca Dekker:
I definitely encourage people to go to The Educated Birth website, and we'll link to that in the show notes. Even just glancing at the website, it's so incredible. Cheyenne, the illustrations, like you said, even the picture of what it looks like when an epidurals in the back, that is something that I have also endlessly Googled and looked on stock photography websites. And if you do see something, it's gruesome, and it's usually on a white-bodied pregnant person.
Cheyenne Varner:
I'm glad you mentioned the gruesome aspect too, because you want to educate people without instilling unnecessary anxiety. And adding onto that, how we talk about and how we portray pregnancy and birth just in our culture, I feel like people get a lot of it from medical shows like Grey's Anatomy and Chicago Meds, where everything is a trauma whenever you engage with it in that way. Then there's pop culture, where the water breaks and it's a huge amount of water and the baby's born and they're already looking like they're two months old.
We don't get a lot of realistic imagery, and we do get a lot of really fear-based imagery, so I think a big part of what we do also is to try to combat that and give people images that really on a more neutral level, just inform. We make our materials really reproductive health worker-facing because we want these to be taken in by people who have someone who's walking them through it. We want to have that birth worker who's there to say, "What are your questions? Let's talk more about this. Let's navigate all your comments and feelings through it."
Rebecca Dekker:
So they're welcoming and inclusive to pregnant families, but then they're also super useful for the birth workers, who are out there on the ground educating people and need good resources.
Cheyenne Varner:
Yep.
Rebecca Dekker:
I really encourage people to check out also on your Instagram page. You can just at a glance, see what some of the images look like, but you feature illustrations, infographics with people of all different races, skin tones, sexual orientations, body shapes and sizes, and people with disabilities. Also, we noticed that you've included a category called Excluding Pregnancy. This might surprise some of our listeners. Can you talk about why you've included this in your body of work?
Cheyenne Varner:
That really comes from the definition of reproductive justice from SisterSong that reproductive justice is a human right to maintain your personal bodily autonomy, to have children, to not have children, and to parent the children we have on safe communities. Recognizing that means not having children in some capacity, whether that's choosing not to have a child at a certain time in one's life or not to have children at all. That's a category that often gets left out, so we wanted to name that.
Rebecca Dekker:
In terms of, you do have infographics on that subject.
Cheyenne Varner:
We've had some workshops that we've done with folks who work specifically in abortion care and abortion support, especially right now. That's something that's really important for us to be keyed into where our rights are in jeopardy in different places across the country to access that care. At this time, we've engaged in educating with people who are working in that field through workshops.
Rebecca Dekker:
Speaking of workshops, in addition to the illustrations, birth workers can take classes both prerecorded and live workshops through The Educated Birth. Can you talk a little bit about the kinds of classes you're offering for birth workers right now?
Cheyenne Varner:
We started this a couple of years ago, and it's been so much fun. We are actually working on making our core classes from last year available on demand this year right now, so I've been recording with educators for the past couple weeks. It's been fun. Some of our classes are on Companioning Clients Through Pregnancy Loss. We have a class all about the placenta, learning just what it is and different traditions that are around it worldwide. And we have a class on Lactation and Hand Expression Before Birth, which is a really great one. We have an Intro to Trauma-Informed Care class, and then we have one more class, Combatting Cisnormative Blind Spots in Reproductive Health and Birth Care. And so those are our five core classes at this time. We're really excited about adding to that over time. We'll also be doing some workshops throughout the year. We have one coming up in March on supporting polyamorous families in pregnancy and postpartum, and we're going to be adding to that.
Rebecca Dekker:
Awesome. You also have a Patreon community. Can you talk a little bit about the benefits for patrons?
Cheyenne Varner:
For people who want to support our work more closely and also see behind the scenes, we are a small but mighty team at The Educated Birth. I think a lot of people don't know that all of our illustrations and all of our writing is done in-house by me. Then we have a peer review process where we reach out to other professionals to help massage the work and make it better. In our Patreon, I give updates throughout the months and just show people this is what's in progress. These are some draft illustrations. These are some things that we're working on. I also send some pictures of behind-the-scenes me doing different aspects of the work now with my six-month-old in tow too. If people want to help make it possible for us to continue doing this work, because this is what I do full-time, then Patreon is a really valuable part of making it possible.
Rebecca Dekker:
If you're not busy enough, in addition to parenting your six-month-old, you also founded and published the Everyday Birth Magazine, which I remember I was so excited when that first came out. Can you talk a little bit about this magazine? Who was it for, and what kinds of things do you cover?
Cheyenne Varner:
The same experience that I had when I was trying to find these materials to use as a doula, I also had in my own OB office when I was trying to get some of my own healthcare done. Probably about a year after I became a doula, I was looking at magazines in the office, and I just was like, "This isn't it. I wonder what it would look like for us to apply what we're doing with The Educated Birth into a magazine format." So that's how The Educated Birth for Everyday Birth Magazine started. At the time, I was actually douling. I was doing one of my first postpartum doula jobs with a woman named Sarah, who was so into this idea. She would ask me about things that I was doing, and I was just kind of dreaming about this magazine concept with her, and she was like, "You're going to do it by this Mother's Day. That's going to be your first issue."
She was a huge inspiration and driving force to our start. The point of the magazine is to really share real stories, share the spectrum of what pregnancy, birth, and postpartum can look like, be really informative and educational, be really inclusive, and highlight lots of different stories and things that can happen. Every issue has a home birth story, a birth center story, and a hospital birth story, as well as different educational articles and feature interviews with parents coming from all kinds of experiences.
Rebecca Dekker:
I bet all of our listeners who've ever sat in a waiting room and an OB-GYN clinic can understand, and they're probably nodding along. A lot of those magazines don't work for me. But I love, too, how, in addition to digital subscriptions, people can have an office or clinic subscription for a really affordable rate. They can get 10 copies to put in their waiting rooms. That's incredible.
Cheyenne Varner:
The point of everything we do is that it can be seen, it can be taken in by people during their pregnancies. I feel like it's a really transformative part of our experiences when we don't see ourselves reflected, so it can be a really transformative part of our experiences when we do. It can help lend a lot, just support our self-confidence. It can help support our sense of being seen and known by the people who are caring for us. The way that we talk about it, we want to be real. That having inclusive imagery up in a clinic space or in anywhere is not the end all be all. What's really going to turn the tide is how people are being cared for and how they're being supported. But having that element in place can be a part of caring for people in a way that's really comprehensive and equitable.
Rebecca Dekker:
Cheyenne, it seems like so much of your work is involved in wrapping extra layers of support and protection around communities that, normally, in the past, haven't always been protected or supported. Did you feel that when you went through your own experience, which I know you posted about on Instagram when you were pregnant, did you feel that those layers of support and caring from the community that's built up around this over time?
Cheyenne Varner:
That's such a great question. Yes, absolutely. 1,000%. I felt so cared for and supported by the community that built up through The Educated Birth during my pregnancy. I was pregnant during this second wave of COVID. Not in 2020 but throughout 2021. It's such an interesting question because I felt so lacking of community throughout my pregnancy because my family is far away and everyone is still, and we have to be, cautious about COVID and protecting-
Rebecca Dekker:
There's more isolation.
Cheyenne Varner:
There's so much more isolation. I felt very alone in a physical way during my pregnancy. But because I knew people from these online communities, I felt like I had lots of places to turn to process things that I was feeling emotionally to ask questions. The care that I had for my midwives was incredible. When I ultimately needed to do a hospital transfer for my entire labor and birth, there were people that I knew, people in the hospital who knew me, who came and checked on me. It just meant the world to me and my husband to know that we had that.
Honestly, everybody should feel that, especially when you're going through an experience that's not what you planned. I think that's when sometimes you need that the most. To know that you're okay and you don't have to do it on your own strength. I think that's a lot of the struggle, in general. But especially when you're coming from a community that is underrepresented and faces enhanced challenges, you feel like you have to do everything on your own strength and above and beyond to cover yourself and cover your child now. I hope that the work that we do helps take some of that extra weight off of people. I feel like I'm getting emotional just talking about it because you should be safe to be vulnerable, to be cared for, to be relaxed, and take a breath, especially at that time. I think that's just so important.
Rebecca Dekker:
That's really good to hear because it's hard sometimes to watch advocates pour so much of themselves into something and then burn out or, themselves, face health challenges that they're not supported in. So I'm super thankful that it all went well for you and that unexpected transition to the hospital. In addition to all the work we've talked about, one more project I want to ask you about, it's called Life's Work, and can you tell us a little bit about what this is?
Cheyenne Varner:
I love this project. This is a documentary series. And the first leg of this series happened in Minneapolis, Minnesota, with Roots Community Birth Center midwife there, Rebecca. She is a black midwife, so I went there intentionally to document what it looks like to receive care from a black midwife in a black-owned birth center. So I was there for four or five days, documented one birth and different prenatal appointments and postpartum visits during that time. We so rarely see these real, authentic examples of care. Then add on that layer of care from a black midwife, from a black team, care for black parents, and this also goes for other marginalized groups. I wanted to capture that. Once I got the photos and the audio from that, I put it together in a way where you can go through it online and scroll through, see the images, click on different sound bites, and listen to what was happening in the room when that photo was taken.
I also put some transcript narration to what was going on and put links to different educational things. When there's a moment during the labor where this particular mom eats some oatmeal and has some water to drink, there's a link to an article, probably one of your articles about eating and drinking in labor, so that folks can really walk through that. It's just another very visual tool that birth workers can use to familiarize themselves with different aspects of care. Also, parents can use to walk through and see what different things are possible.
Rebecca Dekker:
It's as immersive as it can be without being there yourself.
Cheyenne Varner:
That was definitely the goal, to create an immersive experience. Actually, there's another leg of that project too, which is sitting in my archive from another birth center in Northern Virginia. It's something that I definitely want to be able to finish that up at some point and continue to grow it and do it. Absolutely, when we talk about support for The Educated Birth, like what we do with our infographics and our illustrations, and now with our workshops, it's really awesome. But we've got really big ideas. We're trying to do a lot, so all of that support will help make all of those different branches possible.
Rebecca Dekker:
Is the Life's Work documentary project available yet?
Cheyenne Varner:
Yes.
Rebecca Dekker:
Okay, so where can people access that?
Cheyenne Varner:
That is a branch of Everyday Birth Magazine.
Rebecca Dekker:
Okay.
Cheyenne Varner:
If you go to everydaybirth.com, there is a tab that will take you to the Life's Work documentary there, and you can view all of the installments that are currently available.
Rebecca Dekker:
That's incredible. Cheyenne, is there any other way our listeners can follow your work or any other suggestions you have for where they can learn more from you?
Cheyenne Varner:
You can follow us on Instagram at The Educated Birth, also at Everyday Birth to follow the magazine specifically. For folks who are reproductive health workers who are engaging with pregnant folks on a regular basis, whether you're a doula, midwife, or OB, we have a membership. If you're interested in accessing all of our materials and getting all of our new things as soon as they come out, definitely sign up for a membership. We are, again, on Patreon, so if you want to see more behind-the-scenes things and get sneak peaks to things as they're being prepared, you can definitely join us on Patreon. Then we have subscriptions for Everyday Birth Magazine, so if you want to get that virtually or get the print issue every time it comes out, or if you have a waiting area space that you want to have it in, we've also had some folks sign up on behalf of their local OB offices so that those spaces get the magazines and them too.
Rebecca Dekker:
So they pay for it and then put the OB's address as the shipping address?
Cheyenne Varner:
Just let them know so that they know it's coming. You can also just get them to sign up themselves, whatever works. So those are the three main ways that you can definitely engage with us and support us. We're very active on social media, so we would definitely love to connect with anyone there.
Rebecca Dekker:
Cheyenne, thank you so much for coming and talking with us about all the projects you have going on and all the different resources. I definitely encourage our listeners to go follow you and support your work. Thank you for all you've done to make birth education more inclusive, more accessible, and more understandable over the last few years. We appreciate your work.
Cheyenne Varner:
Thank you.
Rebecca Dekker:
Today's podcast was brought to you by the Evidence Based Birth® professional membership. The free articles and podcasts we provide to the public are supported by our professional membership program at Evidence Based Birth®. Our members are professionals in the childbirth field who are committed to being change agents in their community. Professional members at EBB get access to continuing education courses with up to 23 contact hours, live monthly training sessions, and exclusive library of printer-friendly PDFs to share with your clients, and a supportive community for asking questions and sharing challenges, struggles, and success stories. We offer monthly and annual plans as well as scholarships for students and for people of color. To learn more, visit ebbirth.com/membership.
Listening to this podcast is an Australian College of Midwives CPD Recognised Activity.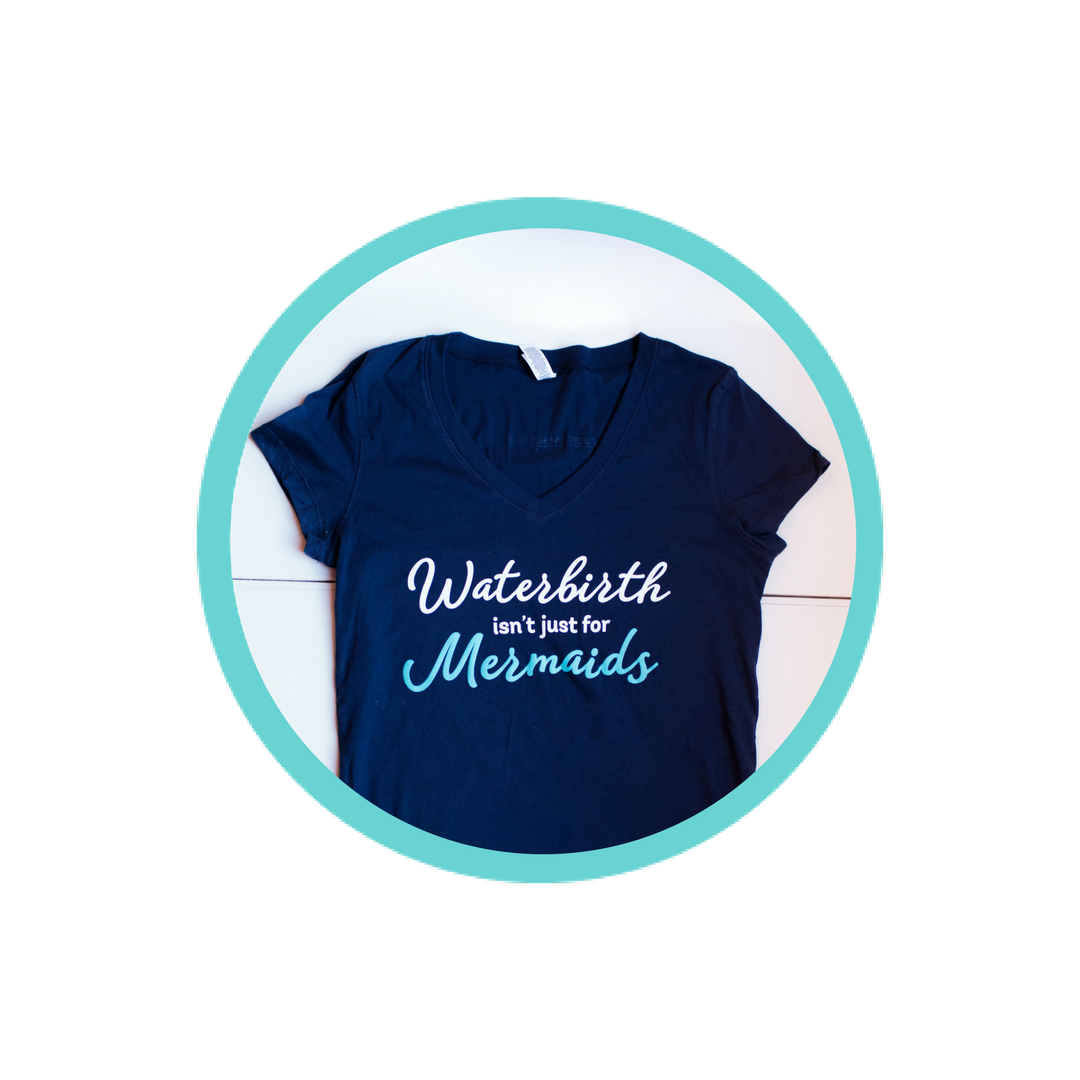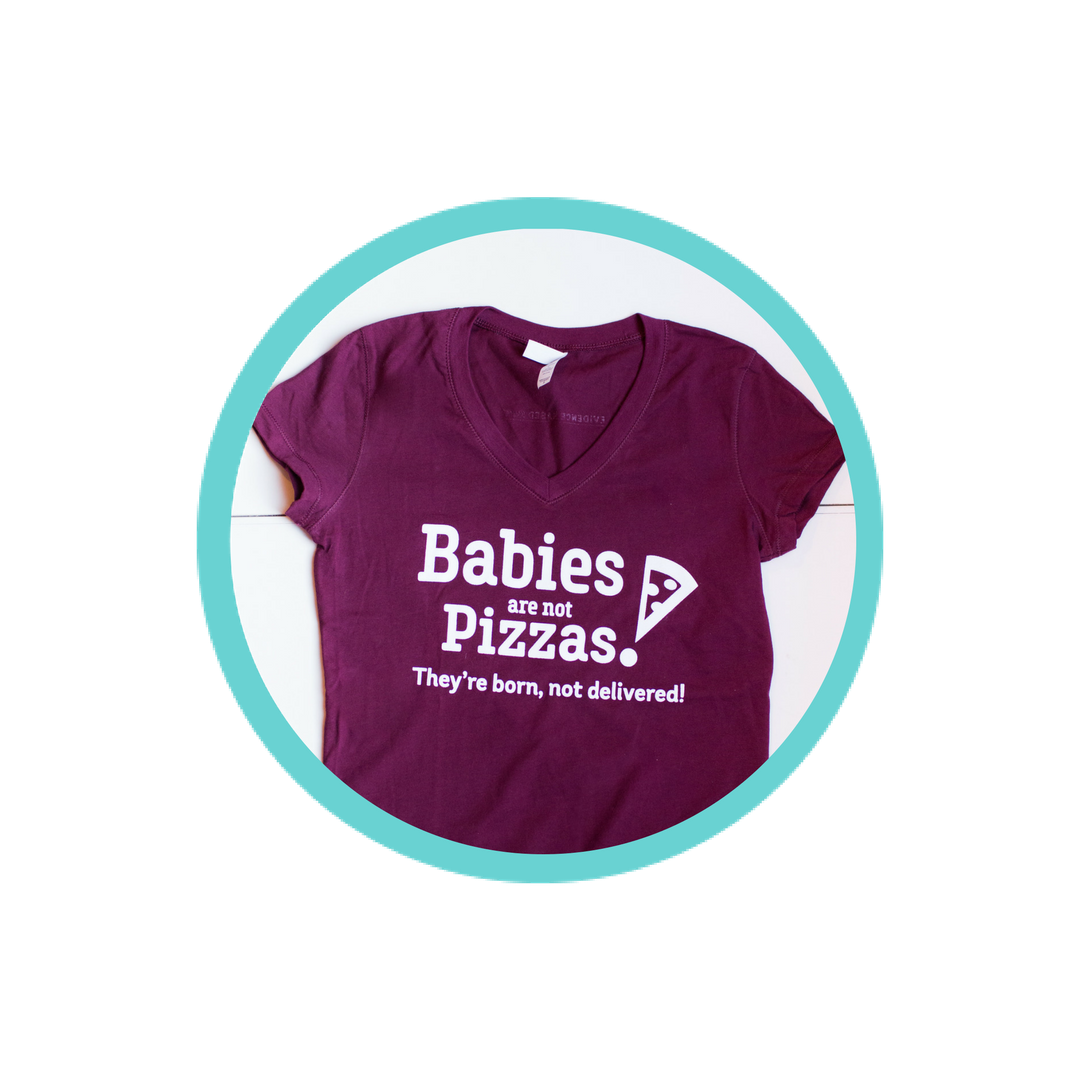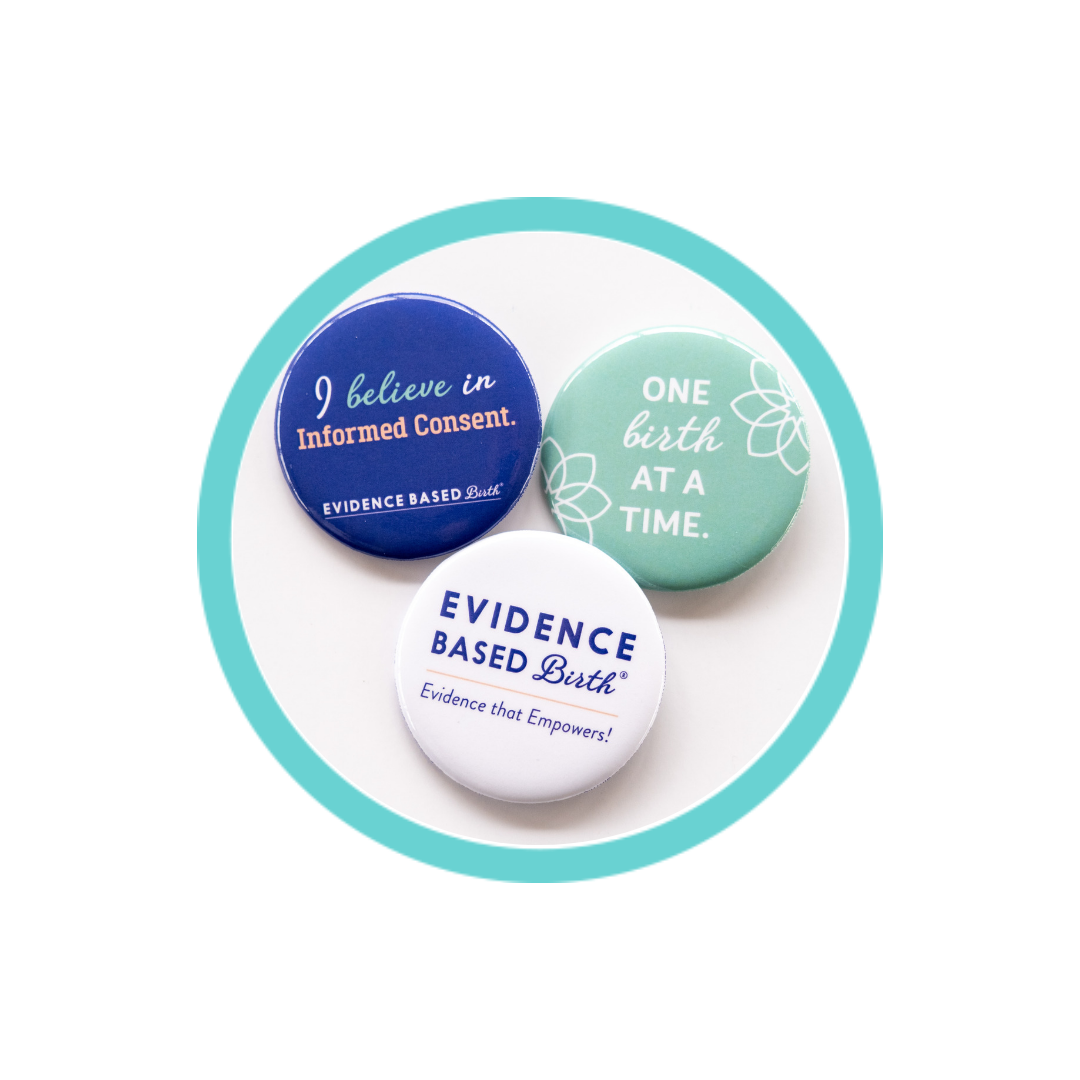 Stay empowered, read more :
Don't miss an episode! Subscribe to our podcast:  iTunes  |  Stitcher  |  Spotify In this episode, I'm talking with Malisa Dekker, a Postpartum Doula and Chef based in Brooklyn, New York, about her profound journey through two contrasting birth and postpartum...