On today's podcast we talk with Naseema McElroy, Labor and Delivery nurse and the Founder of Financially Intentional about racism, workplace trauma, and inequities in the US healthcare system. We also discuss how to find your voice and stand up for human rights within the system.
Naseema McElroy started as a Labor and Delivery nurse and later became the Founder of Financially Intentional, a personal finance platform normalizing Black wealth. Naseema is the mother of two daughters and loves sharing her passion for financial independence and nursing with her followers on Instagram and through her Financially Intentional Podcast: Nurses on Fire.
Naeema discusses her personal experiences in raising concerns about patient safety within a hospital system and how to protect yourself, legally and financially, in the process. She also shares her story regarding her viral Instagram video about the importance of representation in healthcare and the potentially far-reaching consequences when representation is lacking.
Trigger Warnings: mental health, workplace trauma, obstetric violence, systemic racism, racism and inequities in the US healthcare system, patient safety, Black mortality, Black morbidity
Resources and References
Transcript
Rebecca Dekker:
Hi everyone. On today's podcast, we're going to talk with Naseema McElroy, a labor and delivery nurse, and the Founder of Financially Intentional, about her experiences as a labor and delivery nurse and her viral video about representation in healthcare.
Intro:
Welcome to the Evidence Based Birth® Podcast. My name is Rebecca Decker and I'm a nurse with my PhD. I'm the founder of Evidence Based Birth®. Join me each week as we work together to get evidence-based information into the hands of families and professionals around the world. As a reminder, this information is not medical advice. See ebbirth.com/disclaimer for more details.
Rebecca Dekker:
Hi everyone. My name is Rebecca Dekker, pronouns she/her and I'll be your host for today's episode. Today we are so excited to talk with Naseema, a labor and delivery nurse and Founder of Financially Intentional. Before we interview Naseema, I want to let you know that we will be talking about racism and inequity in the US healthcare system. If there are any other detailed content or trigger warnings, we'll post them in the description or show notes that go along with this episode. And now I'd like to introduce our honored guest. Today I'm so excited to welcome Naseema McElroy, labor and Delivery nurse and Founder of Financially Intentional, a personal finance platform normalizing Black Wealth. Naseema is the mother of two daughters and loves sharing her passion for financial independence and nursing with her followers on Instagram and her podcast, which used to be called Nurses of Fire, now rebranded to the Financially Intentional Podcast. We are so excited that Naseema is here. Welcome to the Evidence Based Birth® podcast.
Naseema McElroy:
Hey Rebecca, thank you for having me. I'm so happy to be here.
Rebecca Dekker:
We love having a fellow podcaster on with us. Can you tell us a little bit, what got you into labor and delivery nursing in the first place so we can kind of get a feel for your backstory?
Naseema McElroy:
It's very interesting. I never thought I would be in labor and delivery. I started off in healthcare as an administrator and really hated their bureaucracy. So I quit after about five years and went back to nursing school. The nursing program that I got into was a master's entry program. So the first year you do your nursing, but when you apply you have to declare what master's program you want to get into. And I was like, "I want to be as general as possible. I want to see as many people as possible." So I chose the FNP program. So once I completed my first year, actually we were in a recession. That was in 2009.
We were in middle of the big recession and there weren't a lot of jobs available. But luckily, right before I had went to nursing school, I was working in nursing administration at this one hospital. And so, I worked with every nurse manager. And so, when it was time to get a job, they were like, "Well, what floor do you want to work on?" And I was like, "Oh, I'll do mom/baby because I want to do family and I think that fits in with family." And so, that's how I ended up in perinatal care. I did mom/baby for a year and then I cross trained to labor and delivery and I've been a labor and delivery nurse since.
Rebecca Dekker:
Okay. And what was that first position like in postpartum and in labor and delivery? Did you enjoy the job? Were there drawbacks or challenges? What was your first year or two?
Naseema McElroy:
Actually, I loved my job so much. It was interesting. I started off at a county hospital and I saw a lot of different people. I got to speak Spanish, my labor and delivery Spanish, and it was really great. It was so great and I love labor and delivery so much that I've never even used my FNP.
Rebecca Dekker:
So you just decided to stay with labor and delivery?
Naseema McElroy:
Yeah.
Rebecca Dekker:
And what did you love about it? What are your favorite parts of labor and delivery nursing?
Naseema McElroy:
For me, it's been the most challenging job, especially those first couple years it was a really sharp learning curve, but it's also the most rewarding job. I feel like those memories people never forget. And if you know that you can impact somebody's life in that kind of way, it's a humbling experience, but it's also one of those things that you don't want to take for granted. And so, you want to give people the best care possible and that's what I've committed to do in my career.
Rebecca Dekker:
It probably goes the same way for you as a new nurse too. I'm sure those first couple of births that you were at, you remember those clearly?
Naseema McElroy:
Oh yes. And I remember them because they were the craziest, I just got the shoulder dystocias, I got the amniotic fluid, emboli, all those kind of crazy things that just put you into a place where you have to respond really, really fast and do a lot of critical thinking. And so, I was really challenged in my first position, my first couple of years and I think it made me a stronger nurse.
Rebecca Dekker:
What did you decide to do next? You said you were there for a couple of years.
Naseema McElroy:
I was at the county for a couple of years, and then I just transitioned to a different facility where I work now. I was working both of those jobs, and then had to switch up after I had my daughter. And then started working at another facility later. So I had two jobs as a labor and delivery nurse for a while, even while going through nursing school for my FNP.
Rebecca Dekker:
Did you notice any differences between the facilities? I think it's interesting when you stay at one place your whole career versus when you switch around, you see differences.
Naseema McElroy:
Yeah, I think it is interesting. I'm in the San Francisco Bay area and the San Francisco Bay area is very diverse in a whole lot of ways. At the county facility we had a very mixed population, we had a lot of Hispanic patients, like I said, I got the practice my Spanish on. It's low income a lot of people access to care there if they don't have insurance. So we had a volunteer doula program, whereas where I transitioned to, it's at the tip of Silicon Valley. So we have a lot of engineers, PhDs, people having their babies for the first time in their 40's, just a whole different demographic racially, demographic ethnicity wise.
And so, just learning different cultures and being exposed to different groups of people. And then, at the other hospital that I worked at, it was the melting pot of everybody coming together, but in a more little bit lower middle class. So it was that mix of, we had our really granola, natural patients and we had our patients who were really, really high risk. So it was a really good mix. But everywhere I go, the patient population has been very different.
Rebecca Dekker:
And what about the providers? Were there midwives at all these facilities or just Obs? Can you tell us about the provider culture?
Naseema McElroy:
That's a very good question too. So the first place, I worked with a lot of residents, so we were a training facility for our family program and that family program had an OB component. So I worked with a lot of residents and that was interesting working with residents. And then, at the current facility that I work at, it's a private practice and then we have a hospitalist. So it's learning all their little likes and needs and every doctor is different and they all treat their patients differently. There's no real standards when it comes to who they see, how they see and how they practice. So that's different, because private providers are special. And then, at the other facility that I worked at, it was again, residents, but the way the residents worked, it's really weird and I think that this is just unique to this medical center period, is that they worked under the midwife.
So the midwives didn't practice. So I worked for this hospital organization at two different hospitals. At one, before I transferred to the last place I worked, it was midwife care. It was so nice. The midwives took care of the patients. There was always doctors, but the midwives typically saw everybody in labor unless they were super high risk. And then, when I transferred to the other facility in relation to that facility, then the midwives did not practice. They did not go to the deliveries. The residents went to all deliveries and the midwives just oversaw the residency program. It was very interesting. But that place was so, so busy, the residents had a lot of autonomy, which wasn't necessarily a great thing.
Rebecca Dekker:
So they didn't have enough support from the attendings and the midwives?
Naseema McElroy:
No, it was crazy. It was crazy busy. So they ran on their own a lot.
Rebecca Dekker:
You recently had an Instagram video go viral about representation in healthcare. Can you share with our listeners who have no idea what this video was, what it was about, why you decided to make it, what triggered this whole experience of sharing this event?
Naseema McElroy:
So I talked about, at this facility where I was talking about, the residents being rogue and speaking up about the way patients were being treated and basically getting shut down to the point that I eventually got fired and how I dealt with that process. And it did end up going to litigation. But that was an eye opening experience. I talked about what exactly happened in that process and it went viral because so many people could relate and so many people had stories in the comment section. You'll see stories of people with horrific birth, medical experiences, period. I got hundreds if not thousands of emails or DMs of people sharing their experiences with me, with the medical system or being treated unfairly at work. It was really eye opening to me.
Rebecca Dekker:
It's something that is difficult to talk about, because I work with a lot of nurses who want to become advocates for better, safer care. And there's always that fear that, "Well if I speak up, what if they fire me? Or what if they make my life miserable, because they have the power to do that." What finally made you decide to start raising complaints? What kinds of things were you seeing?
Naseema McElroy:
It was almost like there were near misses and sentinel events almost every shift.
Rebecca Dekker:
Okay. Can you explain what a near miss or a sentinel event is?
Naseema McElroy:
A near miss is something that could have potentially been dangerous to the patient, but for whatever reason, it being caught or just it didn't end up being something potentially harmful with the patient. Something that could have caused any kind of damage, any kind of morbidity, any kind of potential death to the mom or the baby. Those things were happening all the time. And then I would see stuff like unnecessary uterine ruptures, unnecessary procedures, unnecessary hysterectomies that could have been avoided because of just negligence.
And I spoke up, I'm a very verbal person, but the thing about that unique hospital was, the management changed hands frequently. I was literally only there from November to May. And in that time, I think we had seven different managers, two different directors. And so, the nursing leadership wasn't there to have a continuous voice for the nurses. And so, I went to the Chief OB and I was like, "Hey, these are some things, and true SBAR, this is what I'm seeing, this is why I believe it's happening. And this is my recommendation on what needs to happen because this should not be happening. We are all experienced nurses here, but there is some retraining that needs to go on."
And she basically shut me down and was like, "No, I just think that you are the problem." And I was like, "Okay, well I'll see how this is going to be." Like I said, I came from a hospital administration background, I used to work in compliance. I know how it goes down. So I'm just like, so we're just going to have to go a different route about handling the situation. So, that's the way I took it. I went through the powers that be to try to resolve the situation. But like I said, because there was a lack of consistency and the management and all those kind of things, instead of my concerns being taken seriously, it ended up my termination. And to speak to people being scared to speak up for fear of loss of job. Well, that's exactly what my platform is about, because I really feel like it's our obligation as nurses to be true patient advocates, to be in a financial position where we're not beholden to these organizations, because that's when we really can't be in our true advocacy role.
Our roles as nurses is to be the advocate. We spend a lot of the most time, especially in labor and delivery with the patients. We are sometimes their only voice. So I was at a personal position where right before that, I had paid off a million dollars in debt and I was financially secure, but I had another job as well. And so, I didn't feel beholden to this organization to the point where I didn't feel like I needed to speak up. I didn't think I was going to get terminated. No way, no how, especially in Northern California when we have a heavy union presence. So I didn't even think that that was possible, but I also was not in fear of doing that.
Rebecca Dekker:
So your financial independence and the fact that you had options, meant that you could be fearless when it came to using your voice.
Naseema McElroy:
Right. And also, just my background and knowing that this was not supposed to happen and that they're supposed to have root cause analyses and actually, when somebody raises a concern at this level, there's processes and this medical center was just so disorganized. Those things just never happened. And if I didn't speak up, who was going to speak up? Because nothing was going to change.
Rebecca Dekker:
It makes me think of new graduate nurses and midwives and how you already had some experience, plus you'd gone back to school for this degree after you'd already worked. So you had more life experience and I think confidence to use your voice when you saw things. But I think of new graduates who may be feeling more timid, what advice do you have for them if they find themselves in a workplace that's unsafe like this and disorganized and chaotic?
Naseema McElroy:
You have to recognize, a lot of times we internalize things like this because it's not necessarily that obvious from the beginning. It's a lot of things that you're just like, "Wait a minute." Especially if you're new to practice, you're like, "This doesn't seem right. I don't think this is done right. I see these patients not being treated fairly", or whatever you're feeling. First, trust those feelings, because especially if we don't know better or if we think that we're not the experts in something, we say, "Well maybe it is just because I need to learn and grow a little bit more." Trust those feelings, because a lot of things are intuition or a lot of things are just outside of your medical experience. These are basic human rights that aren't being attended to it. And you know those things, it doesn't matter how much clinical training you have, if you know that somebody's basic human rights are being violated, you need to say something.
But it's hard to speak up, because it's hard to know who you can trust. Because as a new grad, you're in a position where you can be terminated for any reason. If you are seen as a troublemaker, chances are, you going to lose your job. Two things I would say, if you know that there's somebody there, like me that's not scared to speak up on your behalf, those are the people that you need to confide in. If you don't feel like there's that person, you can always go to HR and file a complaint. Don't be afraid to do that. The other thing that I feel like a lot of people don't do and that they should do, is seek legal advice as early as possible. Especially as a new grad, you're scared to rock the boat, but sometimes to protect yourself, you need to seek legal advice and not to the point where you're suing, but to the point where, this is somebody that you could CC in an email that you're sharing.
And I always say, if there's something happening, document it. And you document it, like I said, very SBAR. You tell the situation, you tell the background, you tell your assessment and what you would recommend and what your understanding of that situation is and what you feel needs to happen. And then you ask in that email, for them to respond to you. Because at the end of the day, it's all about providing safe patient care and that's what this is about. And if those things are documented, chances are, you'll be protected. And if you aren't protected, then you have something to fall back on if things were to go awry, if you were to get fired. You have that, "Hey, I brought this to their attention. This is obviously some kind of neglect or mistreatment that's going on, and they did not address it. Not only didn't they address it, now I'm being terminated." And there's laws to protect you against that.
Rebecca Dekker:
And you mentioned ESBAR a couple times, so I want to make sure our listeners who aren't nurses know what that means. But it started being used 10 or 15 years ago in nursing and it was actually adopted, I believe, from the military in terms of nuclear communication. When you're talking about sensitive subjects, you use this SBAR approach, which you already defined. And it's a way to get your point across calmly, and so that hopefully other people can hear it and receive that comment. And often it's used for communication between different disciplines where you're talking, maybe a nurse is talking with a doctor where they come from different backgrounds and different value systems and it's a way to connect with each other.
Naseema McElroy:
Also, we use it in emergency situations to clearly get the point across and to succinctly tell what's going on. So we can all be on the same level if we're going into a C-section or if somebody's having a hemorrhage. And you just give a quick situation background assessment and recommendation on what's going on, so that everybody's aware in the room.
Rebecca Dekker:
So it stands for, S is what's the situation. B, background. A…
Naseema McElroy:
Assessment.
Rebecca Dekker:
And R…
Naseema McElroy:
R is your recommendation.
Rebecca Dekker:
We've talked about this at EBB. This is a great tool for doulas and other professionals to use as well when they're trying to get information across that's important. It was so important that when I used to teach nursing, we actually had on the back of our students badges, a little reminder. Because communication is really key when you're talking about safety.
Naseema McElroy:
Communication is the center of safety. Imagine somebody's coming into the room thinking it's one thing when it's not. Especially in labor and delivery when there's so many different variables, because somebody can come in the room and think maybe it's a decel that everybody is rushing in here, but no mommy is bleeding out or something like that. And so, it's a whole different situation than they thought it was and there's going to be a whole different course of action. So if they're going about it one way and somebody else… And then it's just too many variables and too much room for things to go wrong in those situations where things aren't clear.
Rebecca Dekker:
So you talked about trusting yourself, having options, seeking legal advice and documenting everything that happened. Can you talk a little bit about going up the chain of command? Because you talked about, you knew you didn't have a manager who would back you up, so you just went to the chief OB thinking that they would listen. What are other people you can go to talk to if you're having safety concerns about a hospital?
Naseema McElroy:
So the chain of command is always going to be your charge nurse. We have assistant nurse managers here. Then to your manager, your director, then there's going to be the chief nursing officer or the house supervisor, chief nursing officer. That's internal to a hospital that you would go of that chain of command. Typically, that's the structure.
Rebecca Dekker:
The problems you were seeing though were related to the residents, not the nurses.
Naseema McElroy:
It was the doctors, but it was also the nurses too. It was also the nurses. And the reason why I went to her is because she was the constant. It wasn't because I felt like she could affect the nurses. It was because I felt she had a voice in the management, and so she could talk to the nursing manager, whoever it was at the time, to come on board, because you have to have both components. And I think it was more of just a communication. It was a lot of communication issues between the nurses and the residents, but it was also some procedural things on both sides that weren't happening. I went to her because number one, it was a lot of issues that were affecting black women specifically. And she was a black woman and I was like, "Hey, I feel like maybe you can relate." But she couldn't. And then two, she was the constant.
Rebecca Dekker:
We talk a lot at EBB and our trainings with instructors and others, just about people who are resistant to change or defensive when they're presented with feedback. Did you get feelings that, was there burnout or was there just defensiveness or what are some of the underlying reasons why someone would be resistant to your feedback if you're coming to them with safety concerns?
Naseema McElroy:
I think she was just set in her ways and she felt like I was beneath her and how dare I come to her and talk to her about issues. And I just really felt like it was like that. It's that traditional nurse/doctor structure, which I had never experienced, because I've always looked at doctors as colleagues. I work with nurses who are always just, oh my god, scared to talk to the doctors. I've never had that before and I never had that with her directly, because I felt like I have been able to talk to her directly about other things. But in that situation, when things were questioned and because this was her department and I was questioning and I looked like an outsider coming in because I was newer at that facility, she's like, "well who are you to question me?"
I'm just like, "Okay." She was like, "I know you're a really good nurse and I'm surprised that you're coming to me like this." And I'm just like, "Yeah, but you don't know who I am in totality. And so I can understand why you think that you can talk to me crazy, but it's not going to happen." And that's why, because that's probably what has been going on. If you are used to talking down to people and nobody ever saying anything to you, if you're used to running your department however you want to run it and nobody questioning it. When somebody questions it, obviously you're going to be defensive and you're going to be like, "Well who are you to question this?" And that's exactly the vibe I got.
Rebecca Dekker:
It's one of those things where it can be really, really difficult if not impossible to make change if you have someone in a position of power who is not willing to support those changes.
Naseema McElroy:
And I could see how anybody else in that situation could have felt really, really intimidated. But that's just not my spirit.
Rebecca Dekker:
It wasn't you.
Naseema McElroy:
I was just laughing like, "Okay. So she don't even know who she's talking to. Okay, I see. I'm going to just have to go about this a different way." And that's what I did. She's no longer there.
Rebecca Dekker:
Yeah. So what'd you do next?
Naseema McElroy:
I went to… I can't think of what it's called right now. It's an initial, it's like EB employee. I can't think of what it is. But I went there because I needed to flush everything out, and then come up with a systemic approach. And they're a therapist, so they help you process things and it's a protected space. So I went there, I told them what the issues were and I told them what I thought the course of action should be and they also told me what the courses of action should be. And the therapist too was like, "You're experiencing a lot of trauma, so you need to take care of you as well as go about trying to get these issues addressed." And so, in taking care of me, it meant going to mental health, the mental health department or psychology and getting assessed for trauma. It was definitely trauma that I was going through.
Rebecca Dekker:
Because you were witnessing a lot of what we would call obstetric violence or these near misses.
Naseema McElroy:
Oh yes.
Rebecca Dekker:
Yeah. People losing their uteruses, that sort of thing is very traumatic to witness.
Naseema McElroy:
It's traumatic and I'm one of those kind of people that thrive in a sense of urgency and when emergencies happen, that's my jam. But I would find myself going to work crying in the parking lot before I would go in there, just because it was just so much and I was scared that something would happen to my patient or that I would be pulled into something where I would lose my license. It was terrifying. So I went to mental health and they were just like, "Oh, we have to refer you out. This is crazy." And I'm going to speak to the unique nature of the organization that I work for is that, it's the hospital, but it's also where my health insurance was.
Rebecca Dekker:
Oh, so a lot of hospitals, for people don't understand this, have their own health insurance companies. So you get your healthcare through the hospital system and unless you purchase a really expensive insurance, it lets you go elsewhere, correct?
Naseema McElroy:
Yeah, exactly. So I was being seen, even my OB, I work side by side with her, but it's also my insurance. So my insurance, my healthcare provider and also the medical group. I was doing stepwise what they told me. I went to mental health, I got my therapy taken care of. My therapist was like, "This is trauma, they need to take you off of work for a little while." Then that involved going through a process where, then I had to go to employee health and get evaluated by them. Then they said I had to do a workman's comp thing. Then I had to do all these things. So I was jumping through all these hoops, and then I wasn't being heard as a patient. So then I became the patient that wasn't being advocated for. And then on the other side, I had to go through HR again, but in a different capacity, and then corporate compliance in order to file the complaints that I was seeing. And so, things were being taken care of on both sides, but it was crazy.
Rebecca Dekker:
It sounds like a big car accident that just keeps happening.
Naseema McElroy:
Yeah. It turned into a big issue where, like I said, instead of me being able to advocate for those patients, I was then the patient that wasn't being advocated for and I was being put through the grinder like, "Why am I filing a workman's lawsuit? I need to get these issues addressed. Yeah, I'm seeking my help, but I do need to take time off to recover." So it got to a point where HR was like, "We recommend that your manager gives you time off." So I had an outside therapist who told me, "You need to be off." But then they send you to another internal therapist that's a psychologist, that's supposed to oversee all these things. And she was like, "Well, it looks like this is a traumatic situation and I can only treat you for PTSD, and since you're in that situation, I can't really treat you and I can't really give any recommendations."
I was like, "So you're acknowledging that this is trauma that's going on, but you're saying you don't want to do anything about it?" "Well, I can't really do anything about it. All I can do is ask your boss to voluntarily give you time off." And I'm like, "What?" So all those things happened, I wrote a letter to my manager, I was like, "Hey, this is what's going on and these are their recommendations." He was like, "Oh, I can't give you time off because of staffing." I said, "Okay, that's not how that works." And so, that's what the ripple that started the lawsuit, and then eventually… Well the ripple that caused me to eventually get fired, and then lawsuit and all that stuff.
Rebecca Dekker:
When all they really needed to do was stop creating unnecessary trauma for their patients. And you would've felt safer at work and you could have addressed the trauma experience, but instead, you were stuck in this traumatizing situation.
Naseema McElroy:
Exactly, being re-traumatized. And that's the whole thing about these bureaucracies. And actually, that's the reason why I got out of healthcare administration is, at the end of the day, it no longer is about the patient, it's about the system. It's just sad. It's just a sad cycle that we're trapped in. And that's why I feel like these issues around black mortality and morbidity are not going to be resolved unless we have a whole big system shake up.
Rebecca Dekker:
Can you talk a little bit then, about the work that you became passionate about sharing info for nurses and other healthcare workers to become financially independent so that they can feel like they can speak up and use their voice? Can you talk a little bit about, what are some of the strategies you're teaching or what are people coming to learn from you about?
Naseema McElroy:
Yeah. So what I learned in my own financial independence journey, and this was not intentional, it was just I knew that I was at the point in my life where I needed to do better with my finances. And as a side result I felt, I discovered how taking control of my finances gave me so much control back over my life. And I wanted that for everybody. And like I said, that empowerment was what gave me no fear about speaking up. And I wanted every nurse to have that empowerment, because I have had nurses tell me, "I can't do that. I'm scared I'm going to lose my job." And I'm just like, "That should not be a thing. You should be able to show up at work, wholly as a nurse. You should know what your options are and if you know that you have exhausted everything in that organization, you should have enough money to be able to say F you."
And that's literally, it's called F you money and walk away. Because I think we're in a unique position as nurses to be able to move around. And I know it's in the Bay Area, but if you are an experienced nurse, you are a gold mine to these organizations. Everybody wants you. There is no lack of jobs. And as a nurse, there's no lack of things that you can do. I can be a nurse and work at a tech company. I was a nurse, consulting at a bank. There's so many different options, but you have to be open to those options and you have to know what's possible. So the focus of Nurses on Fire was really to show nurses what's possible with examples of nurses who are currently doing the things. Nurses who have left troubling situations and have gone on to build companies are gone up the ladder in med pharma in the industry.
And they've done things differently. Nurses who have retired early, nurses who just work when they want to work. So they shift that dynamic between the hospital and the nurses, because you are only showing up to work because you want to be there and not because you need to be there and you show up wholly as a different person. But I can't tell you how many people don't even know that's a possibility. And financial independence changes the narrative around work, period. Work becomes not your life. In America, your career is your life. You spend so much time in your career.
In the financial independence community, work is an ends to a means. Work is a way to get you to the place where you don't have to depend on a paycheck in order to live and to be able to live the life and to impact the way that you want to impact. And so, it just opened up a world of possibility for nurses and giving them solid examples. It's nothing just made up or fictitious or fantasized. It's actual people living this way. And I brought in a whole scope of people. People from different backgrounds, but all nurses who are out here doing things differently.
Rebecca Dekker:
It does make a difference that just even that basic safety net of knowing, I could walk out of here and I'd be okay and I'd be able to find something else I love doing. And I imagine that you saw even more of this during the pandemic.
Naseema McElroy:
The pandemic was a crazy time. It was a crazy time because it was just a lot of uncertainty. And you could tell how inequities played a role in that. And in labor and delivery, a lot of people lean on their family for support. And then, when you see that sometimes you can have your care provider there, if they're not COVID positive, it leads to a lot of patients feeling isolated and alone. And then for nurses, it was again, the uncertainty, being put in situations where you're risking your life, but not even sure if you have the proper PPE.
I do surgery, we wear masks all the time, and the thought of having to reuse a mask is like, "What? Why are we doing this again?" And it causes ripple effect where people didn't even feel like being a nurse was worth it. And that's where we're seeing this great resignation in nursing. And I saw that it wasn't where I work and it wasn't so bad, just because of the unique nature of the hospital and they really tried to take care of us. But I saw it all around me in the people that I represented in the nursing community are the people that I interact with in the nursing community. And it's pretty sad. People are really not feeling nursing right now.
Rebecca Dekker:
Which is really sad because like you said earlier, nursing is a field. There's just so many possibilities within it. And I know myself, I'm not hospital nursing and I haven't for years. I guess I could if I really needed to, but I instead, go every Friday to a high school for pregnant teens and work with them, doing that community health education. And that is what drives me and gives me, I don't know that good feeling about what I'm doing. So you don't have to necessarily be at the bedside and the hospital. And sometimes people think if I'm not doing that, I'm not a nurse. But there's all different ways of nursing. And for some people, that is their jam. They love being in the hospital. For me, I get overstimulated really easily. It was just not the right environment for me.
Naseema McElroy:
Yeah, I could definitely see that. That's why I work night shift.
Rebecca Dekker:
Maybe I should have done nights.
Naseema McElroy:
But nights is physically taxing. So you just have to weigh what's good for you. And that's the whole thing. There's so many options. And instead of people exiting nursing, they should find different ways that works for them. But that's another thing, people don't know what's possible. You're the average of the people that you're surrounded with. If you've only seen things done a certain way, that's all you know. If you only know nurses as being at the bedside, then that's all you know. And so, that's why I felt it was important to have this platform, because nurses need to know what's possible.
Rebecca Dekker:
You had one other video go viral that was quite entertaining and also sad and scary. Can you explain that situation? And people can find it on your Instagram page, but I just would love to hear your story for our listeners.
Naseema McElroy:
So that happened my first year of nursing, and I really thought I was being punked like, "This can't be real." So I go to work and I'm getting report from the off going nurse and she goes, "Oh yeah, I have to put a psych consult on this patient." I'm like, "Okay, what happened? Why a psych consult?" And that's not normal in our department.
Rebecca Dekker:
A psych, meaning psychiatric doctors need to come see this patient?
Naseema McElroy:
Right. They need to follow up with her, they need to see her. And I'm just like, "Oh, what happened?" And she was like, "Well, every time I went in the room, she was hitting herself on the head." And I was like, "What?" And then I stepped back. So I have to give you the demographics of this hospital. So this hospital, because the county hospital, like I said, we have a large Hispanic population. We had black patients every once in a while, not as often as other patients, I would say maybe 10% of the time. And this nurse was Filipino training in Philippines and had primarily worked at this hospital in the States. And I was like, "She was hitting herself on head." I was like, "Oh, what's she doing this?" And I started patting my head, and she was like, "Oh my God. Yeah, did you know?"
I said, "Is she black?" And she was like, "Yeah, how did you know?" I said, "Well, when black people can't get to their scalp or they don't want to mess up their hair or whatever, this is how we scratch our head." And then she was like, "Oh, I didn't know that." I was like, "Okay, I'll go ahead and take that psych consult off." But I thought that she was joking at first, I was like, "You for real, have never seen this?" And then she was like, "No, I did not know." So I asked the other nurses at the nursing station and I was like, "You guys know what this means?" And they're like, "No." And I'm just like, "Okay." So I did my whole little lesson there.
But in that situation, because this is a county hospital and because the way they do things, say she would've got a psych consult. And oftentimes just like this nurse, people don't do their full assessment and they'll take the nurse's word for it. And then a psych person might have just came in the room, saw her holding her baby and hitting herself on the head and being like, "Oh yeah, there's something wrong." Now social work is called. Now this person may lose her baby because they think she's a danger to herself. And if she's a danger to herself, who's going to protect this little baby?
And not only that, now she has whatever psychiatric diagnosis they're going to put on her chart which follows her, which then affects her care for something seemingly benign. And then you see how these incidences, and they don't just happen in isolation, they are often compounded because of lack of diversity and because lack of implicit bias and all of these kind of things that happen, they compound to people getting poor care, which leads to poor patient outcomes, which leads to family separation, which leads to all different kind of things, because you didn't take the time to do a full assessment, because you didn't take the time to just understand and because you did not have anyone around you to educate you to tell you, "Hey, this is normal", because you work in a silo.
Rebecca Dekker:
Yeah. Well thank you for sharing that story so other people can learn. I think it's probably the most bizarre, but it's a really potent example of how the systemic racism that leads to lack of representation has real impacts on families. And we really appreciate, Naseema, you using your voice and your courage to help us address this kind of racism and maternity care.
Naseema McElroy:
Yeah. And that was another one that, people started sharing their stories. And even though, like I said, these little benign things turn into serious issues. So people finally felt like, "Oh, somebody understands, here's a place where I can share." But these things aren't addressed systemically. And so, there's not any big changes. We can talk amongst ourselves about it as much as we want to, but it was really to bring these things to a forefront. And luckily, because of my platform, it did get media attention and it did get on eyes where I feel like maybe there can be some things that can impact true patient care. And I'm not going to stop talking about it. It's my passion as well, but it all ties in to financial independence.
That's why I talk about normalizing wealth for black people, because when you have access to wealth, you have access to more resources. And even if you have all the resources, you still have to know what's possible for you. Because look at Serena Williams, resources don't protect you from experiencing these things, but they give you a outlet to have a voice and they give you a outlet to engage people like attorneys or to understand what options you have to go up that chain of command, speak up until these issues are addressed. Because if these issues are addressed for you, they can impact change for other people.
Rebecca Dekker:
Oh, thank you, Naseema, for being a true change agent and for following your passion and educating us. How can our listeners follow you and your work? Do you have any projects coming up you want to let us know about?
Naseema McElroy:
Yeah. I am at Financially Intentional on Instagram. Again, building wealth is my passion. And so, I have a course that I teach on everything from budgeting, investing to legacy building, and I have information on how to access that. But also, just a free guide on how to get started on building wealth. I have that in my link and bio on my Instagram page for people. So just go to financiallyintentional.com, check out my link and bio, and I have a lot of resources there. But also, just follow me because I give out a lot of just free information about building well, about being an advocate for yourself and for your patients all the time, every day of the week.
Rebecca Dekker:
Thank you, Naseema. We really appreciate you taking the time to share your story and for all of the education you do on the internet streets, on Instagram and for keeping all of us informed.
Naseema McElroy:
Well, thank you for having me. I appreciate you.
Rebecca Dekker:
Today's podcast was brought to you by the Evidence Based Birth® Professional Membership. The free articles and podcasts we provide to the public are supported by our professional membership program at Evidence Based Birth®. Our members are professionals in the childbirth field who are committed to being change agents in their community. Professional members at EBB get access to continuing education courses with up to 23 contact hours, live monthly training sessions, and exclusive library of printer-friendly PDFs to share with your clients and a supportive community for asking questions and sharing challenges, struggles and success stories. We offer monthly and annual plans as well as scholarships for students and for people of color. To learn more, visit ebbirth.com/membership.
Listening to this podcast is an Australian College of Midwives CPD Recognised Activity.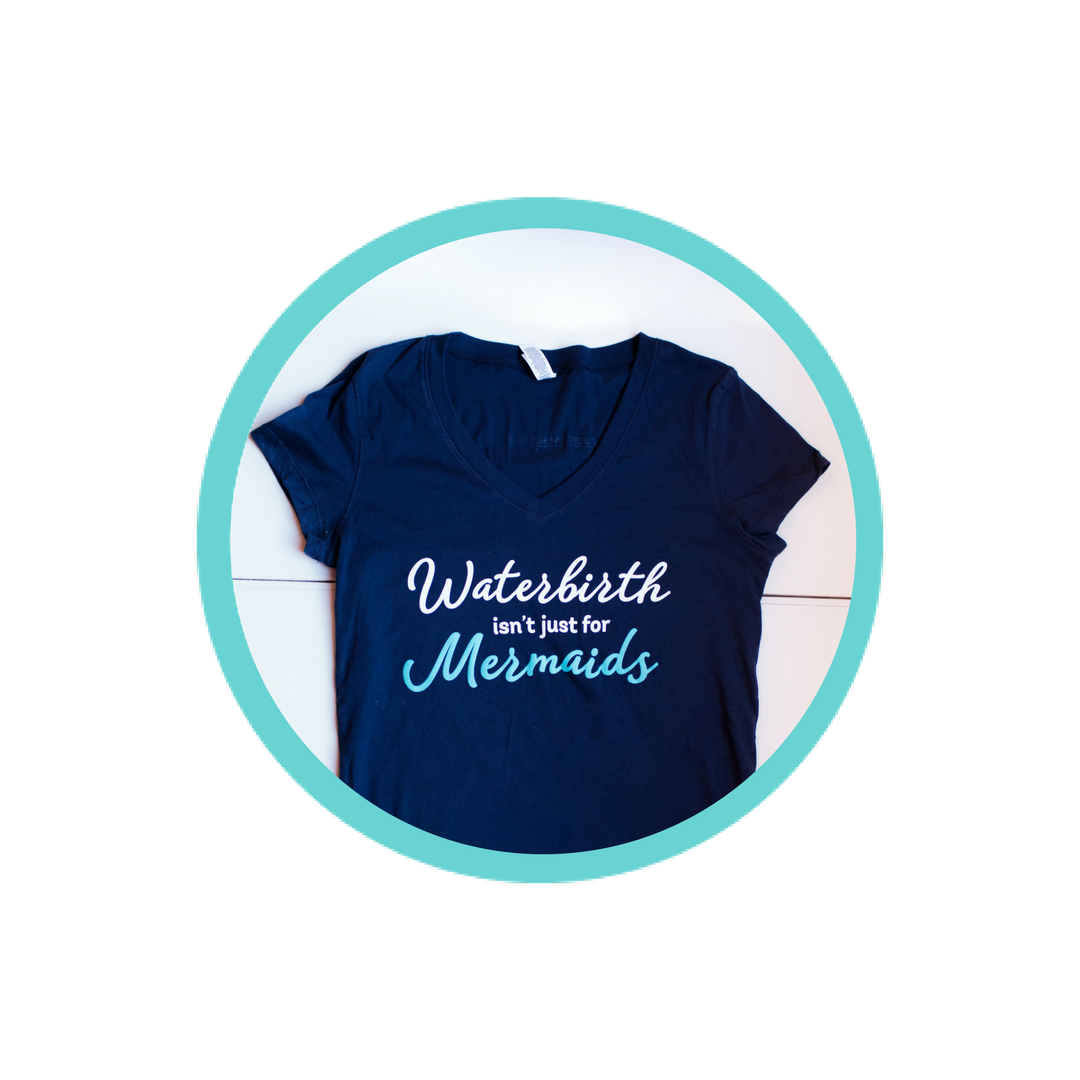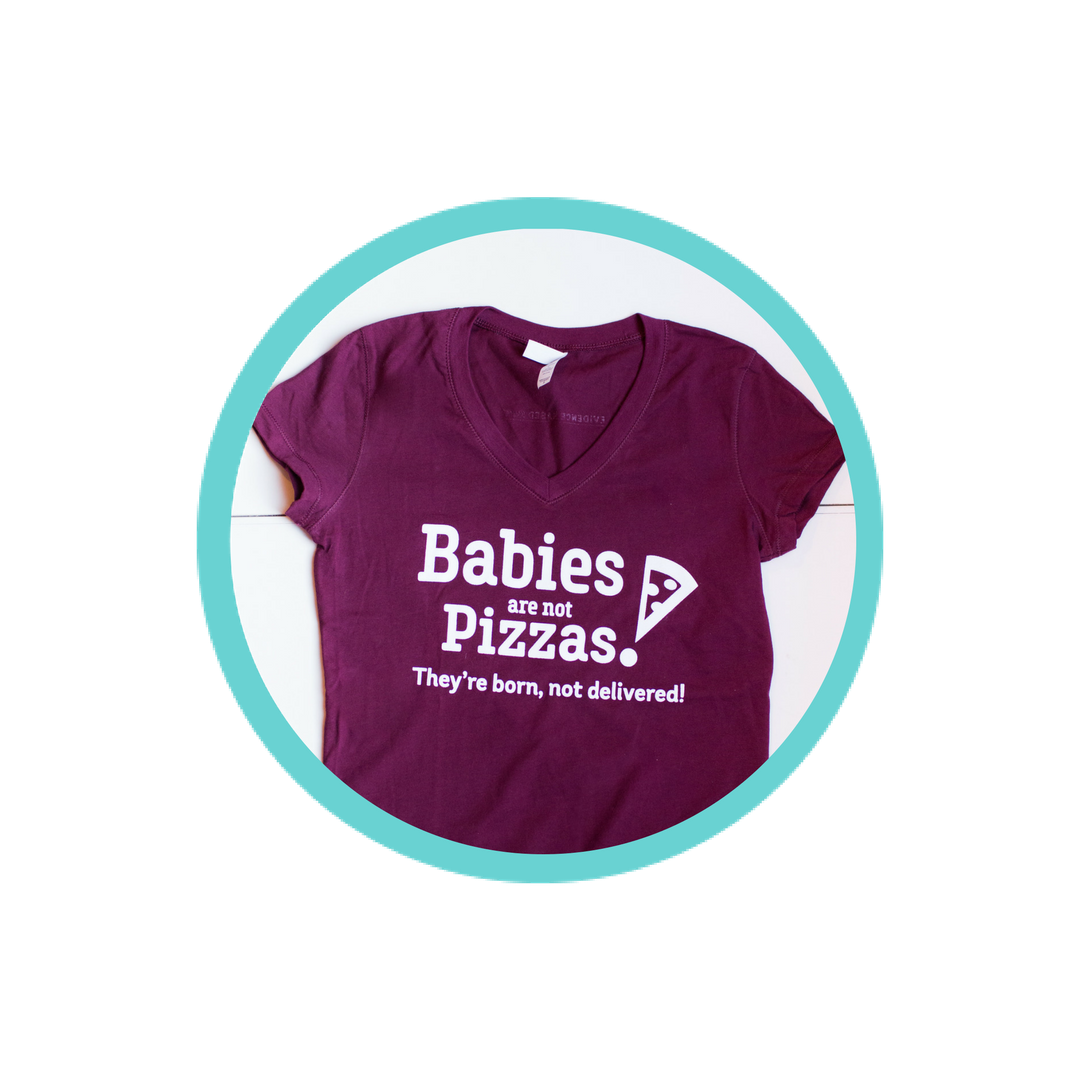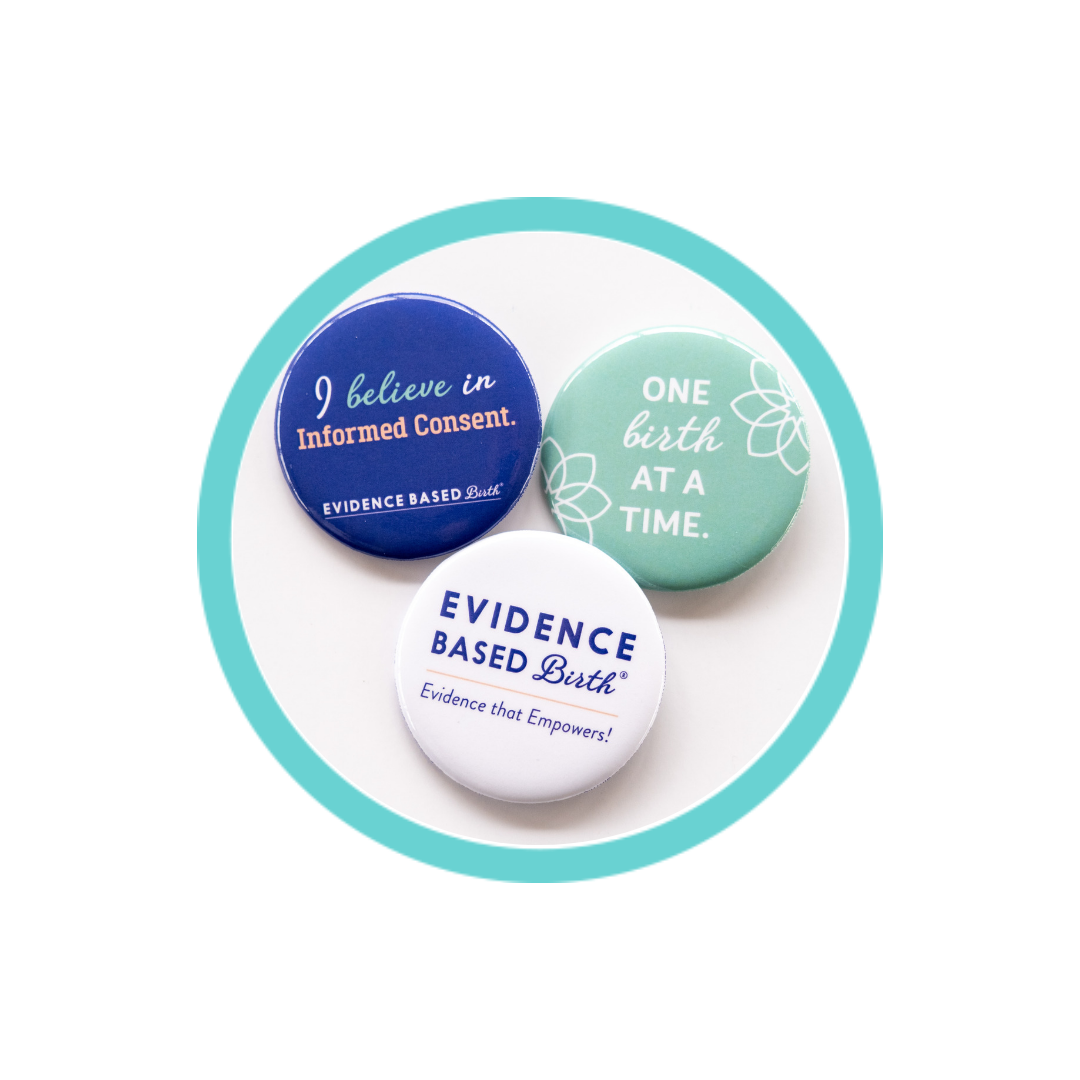 Stay empowered, read more :
March 5, 2013 by Rebecca Dekker, PhD, RN, APRN © Copyright Evidence Based Birth®. Please see disclaimer and terms of use. Today, I am blogging the results from the second day of the NIH Consensus Development Conference on Diagnosing Gestational Diabetes. The purpose...