In this episode, we are talking with Scarlett Lynsky (she/her) from Hatchings Doula all about her experiences as an Evidence Based Birth® Instructor and two-time gestational surrogate.
Scarlett Lynsky was born, raised, and practices as a doula and childbirth educator in Portland, OR. Fascinated by childbirth from an early age, and inspired by Grantly Dick-Read's Childbirth Without Fear, she decided to become a Childbirth Educator and Doula in 2009. Over the last 13 years, Scarlett has attended over 200 births. She is passionate about informed consent, bodily autonomy and tuning in to each birthing person's needs at any given moment. Scarlett has two children of her own as well as completing two "extra credit births" in the form of gestational surrogacy. She continues to be in awe of the transformative power of birth and the strength and bravery of every birthing person.
In this episode, Scarlett shares how she came into birth work and why she chose to pursue two very different but equally beautiful surrogacy journeys. We discuss the complexities that are uniquely inherent to a surrogacy pregnancy and the importance of open and clear communication between the gestational carrier, the intended parent(s), and their support and care teams.
Content Warnings: fertility/infertility, miscarriage and pregnancy loss, bleeding in pregnancy, subchorionic hemorrhage, abortion & pregnancy termination, assisted reproduction, IVF, 3rd party reproduction, gendered language, adoption, maternal mortality, high risk pregnancy, discussion of down syndrome, pregnancy complications related to uterine loss
Resources and References
Find out more about Scarlett's EBB Childbirth Class and Doula services on her website
here
and follow her on Instagram
here
.
Childbirth Without Fear: The Principles and Practice of Natural Childbirth by Grantly Dick-Read (1959)
Learn about agency Scarlett worked with, Northwest Surrogacy Center here.
Transcript
Rebecca Dekker:
Hi, everyone. On today's podcast, we're going to talk with Scarlett Lynsky, birth doula and Evidence Based Birth® childbirth educator and two-time gestational surrogate about the importance of birth education and the challenges and joys of surrogacy.
Welcome to the Evidence Based Birth® Podcast. My name is Rebecca Dekker and I'm a nurse with my PhD and the founder of Evidence Based Birth®. Join me each week as we work together to get evidence-based information into the hands of families and professionals around the world. As a reminder, this information is not medical advice. See ebbirth.com/disclaimer for more details.
Hi, everyone. My name is Rebecca Dekker, pronoun she, her and I will be your host for today's episode. Today, I'm so excited to talk with Scarlett Lynsky of Hatchlings Doula Service. Before we interview Scarlett, I want to let you know that we will be talking about supporting family building, especially for those experiencing infertility or miscarriage and those who are seeking assisted reproduction. If there are any other detailed content or trigger warnings, we'll post them in the description or show notes that go along with this episode.
And now, I'd like to introduce our honored guest. Scarlett Lynsky, pronoun she, her is an Evidence Based Birth® instructor who teaches our childbirth class and a spinning babies trained birth doula. Scarlett's Services can be found online at hatchlingspdx.com. Scarlett lives in Portland, Oregon with her partner and two children where she shares her passion with laboring people as a doula. Now having attended well over 200 births and she is a two-time gestational surrogate. We are so thrilled that Scarlett is here to talk with us. Welcome to the Evidence Based Birth® Podcast.
Scarlett Lynsky:
Hi, thanks so much for having me. I'm excited to be here.
Rebecca Dekker:
We're so thankful you are taking time out of your busy schedule to talk with us. And I got to see you in person in Portland this past summer and I was just like, "We got to get Scarlett on the podcast," so you can share your story. I was wondering if you could start by telling our listeners what inspired you to become involved in birth work in the first place.
Scarlett Lynsky:
Sure, yeah. I think it starts pretty early for me that I got the call, I was about 16 when I picked up a birth book off the table at a bookstore and I think it was Grantly Dick-Read's Childbirth Without Fear. And I bought it because it was on sale and I read it cover to cover and I was so interested but I didn't really think of it as a career choice. In fact, I didn't go around telling everyone that I was interested in birth, I just was like, "That's fascinating," and then I kept it all to myself.
So, I went to college, I did other things, I became pregnant with my first child when I was 23. And it was not a planned pregnancy but I was excited about it and the situation was I ended up having a home birth because it was inexpensive, my insurance was going to cover part of it, my mother had a best friend who was a home birth midwife and I was born at home. So, everything about it just felt pretty normal to me and I had a really great experience with my home birth. And from there, I couldn't ignore that I was really into this whole birth process and how it changes a person.
And so, I started with becoming a childbirth educator which meant that I needed to attend some births. So, between learning about birth and then also attending births as a doula, but not a trained doula, I just felt so at home there. Even though it was all new, I had an instinct for what might be helpful in that situation and so I feel like it found me. I didn't intend to become a business owner, I didn't even intend to become a doula, I just started doing births and then, after I had done a few, I took the training and added it to the list of things that I did. And after a few years, that just became my job.
Rebecca Dekker:
And tell me a little bit more about your home birth. Did it go smoothly, as planned? What was it like?
Scarlett Lynsky:
Yeah, it went very smoothly. I was quite lucky in that way. And think I had a certain amount of blissful ignorance being young and I wasn't in the birth world at that time so I hadn't really seen all of the many different ways that a birth can go but we weren't oblivious. I remember asking the midwife, "Okay, what happens if there's an emergency?" and talking about how close were the hospitals to us and how she would handle an emergency. And she talked to us about how, a lot of times, things that don't go well in birth, they happen slowly where there's enough time to really see that something needs to change.
But no, I had some very mild pre-labor, early labor throughout a day. I was about a week past my due date but the labor really picked up at nighttime, in the evening and then I labored overnight. I was able to get in the tub at probably around 6:00 in the morning and my daughter was born at 9:30 in the morning. I will say, I forgot this part, I did have a hemorrhage. I did have a hemorrhage at home. My midwife was able to control it so we didn't need to transport or anything like that but it left me depleted for about a week or so after the birth.
Rebecca Dekker:
Okay. And what did the midwife do to manage your hemorrhage?
Scarlett Lynsky:
Uterine massage. She did, actually, a really interesting thing which is she looked me straight in the eyes and she said, "I need you to stop bleeding now." And that may not work with everyone but it actually worked with me. So, it stopped, it slowed down. She had Pitocin ready but I didn't end up taking it and, yeah, just after the fact of trying to stand up, I lost consciousness. So, I was stuck to the bed for about a week which, in a way, was probably helpful for my postpartum because, yeah, I just laid in bed for a good long time, just recovering.
Rebecca Dekker:
And was home birth something that was normal in your community? Because I know you live in the Pacific Northwest where it's more common but, at that time period, did you know other people who were having home births?
Scarlett Lynsky:
Yeah, right now in Portland or in Oregon, I think, when you're talking about community birth or out of hospital birth, it's about 4% and I think one and a half or 2% of that is home birth. At the time, so this was 20 years ago, it may not have been that high, it was probably, I'm going to guess, 1% out of hospital births, maybe two. I didn't know a lot of other people who were giving birth at that time. So, later, as I brought my child and my children to the play park and the park, I did meet a lot of other people who had had home births. It was a little bit normalized for me because I'm the third child, I was born at home, my younger brother was born at home so I had grown up hearing those stories.
And my mom was a teen mom with my oldest sister and she had a hospital birth and was pretty mistreated during that process. With the rest of us, my next older sister was at a birth center that was also a naturopathic college and then my brother and I were both born at home. So, I think in general, even though it's in Oregon, we have one of the highest rates of community birth. It's still… only 4%. Yeah, 96% of people are having births in the hospital. So, in a sense, it was and is a little bit more fringe.
Rebecca Dekker:
And I can identify with none of my friends having babies at the time I had my first. I know the average age at first birth in the United States is closer to 26 now, so 23 probably didn't have a lot of peers that were starting families and having babies yet.
Scarlett Lynsky:
Yeah. I did have a few friends that probably were, yeah, having kids within a year or two of me. But yeah, it felt, really, like we were the first.
Rebecca Dekker:
So, then you started just doing doula work and then getting the training and then I'm assuming it was quite a bit later that you became an EBB instructor. Can you talk a little bit about your decision to do that?
Scarlett Lynsky:
Yeah. Well, I started following EBB pretty early. I think it was the eye ointment article that crashed all the servers, is that right?
Rebecca Dekker:
Yeah, yeah.
Scarlett Lynsky:
So, I think I must have gotten on the list or I knew that it was coming out on a particular day and then all of us that had started following you and following the blog because there was just such a vacuum for that kind of information where it was really strong on the research but it didn't have a sense that you were cherry picking the research to make a particular point. I was really hungry for that kind of information and the ability to share that with other people. So, EBB was on my radar and, when the professional membership started, I don't think I was one of the first to join but I remember thinking I want to give money to this organization.
And even though I was like, "I'm not sure I have time to watch all the continuing education," it felt like a pretty decent investment for how much I was making. But I also just was like, even if I never use any of this stuff or I don't utilize it as much as I could, the fact that it supports all of the information that you're putting out into the wider world for consumers and for healthcare providers was just amazing to me. And the fact that you were paying a team to continue that research and keep it going was just so impressive to me that I joined as a professional member.
I actually had been a childbirth educator for probably … I taught my own childbirth classes for nine years with a partner as Head Over Heels Birth Education and so I had written my own curriculum, I had taught my own thing but my business partner had a dropout at some point. Just other life stuff was happening with her and it was getting hard to keep running the business and so we closed it. So, when the Evidence Based Birth® instructor training came up, I was not teaching another class and I was missing teaching.
So, the other thing that was really impressive to me having taught my own classes and that was and is really different about the EBB childbirth class is the focus on advocacy. Most of us that have been childbirth educators, we know what this system is like, we tell people their options, I would tell people their rights and responsibilities but I really didn't have an answer for what happens when you get into that situation and you're being told you only have one option, how to handle that situation when you're in it. I just had really no tools for the people that I was teaching on that.
And the fact that the Evidence Based Childbirth® class does that, it says, "Hey, these aren't bad people but this is a system," and you walk into the system to just be able to see that, break down the fourth wall and see what's in there and then be like, "Oh, okay. So, here's how that can be true but then I can still say what I need and want and have tools for how to get that." That was the biggest reason that I wanted to become an Evidence Based Birth® instructor.
Rebecca Dekker:
And I do feel like it's only really been in the last couple years that more childbirth educators and other programs are talking about advocacy. For me, it was always critical that it was going to be part of what we did at EBB because, I guess, in my background as a nurse but also as a family member of loved ones who've been in the hospital, I have had to be that person advocating for an elder or for a child. And really, labor and delivery, it's the same thing. You have to be able to speak up and I myself have been a patient in the healthcare system.
So, I've been there as a nurse, I've been there as a family member, I've been there as a patient and it really took a lot of thinking, how do we handle these situations. And so, it was really fun to put it all together into a systematic, all right, here's how we're going to train people in self-advocacy, here's the scripts, here's the role plays, here's what we can do to not make it adversarial but to just speak our truth, this is what we need right now in this moment and do it without making enemies. And so, it was definitely fun to put that together, I'm glad that it helped.
I think it helped a lot of doulas and childbirth educators who felt often stuck. You're giving your clients all this information but then they get pressured into something and they feel yucky about it but they don't know what they could have said.
Scarlett Lynsky:
Yeah, and I think, even with all of that information, it still can be pretty sticky for people but it helps to just understand the background and the behind the scenes and just how to work with instead of work against or instead of just take what's handed to you.
Rebecca Dekker:
Yeah. And I think one way out, we talk about the tickets out of the hierarchy in the hospital, one way out is just to reject that model and go to a different provider or different birth setting. And so, a lot of our students find success doing that and then some find success through sticking with the system that they're in because maybe they don't have a choice or they don't want to leave but using the other tools that we give them.
Can you talk a little bit about how this comes into play, either with doula care or childbirth educating, when you're working with families and birthing people who are using other ways of family building that maybe some people would call, quote, non-traditional?
Scarlett Lynsky:
Yeah, I think what's fun about working with all kinds of different families is that everybody's different and you get to delve into a little bit of where each person is coming from and, if they're coming from different places, how to get them on the same page. So, with all the births that I've attended, I've had parents that are single parents, single moms, I've had same sex parents, I've had people that are becoming parents through the surrogacy process and that, in particular, you just have more people involved.
So, you have the surrogate, the surrogate might have a partner that is involved and is supporting the surrogate. And then you have the parent or parents to be, they may want to be in the room, the surrogate might want them in the room, the surrogate might not want them in the room. And so, you have everyone's fears, worries, expectations, excitement and you have to listen to everyone and start pulling everyone in so that, as much as possible, everyone can be on the same page and supported in what their needs are.
Rebecca Dekker:
And I imagine this happens early on in the process in pregnancy and then it reaches this height or peak at the birth. Is that accurate?
Scarlett Lynsky:
Yes. So, just like with a traditional couple, you talk about as many things as you can talk about. How do you think this will feel, what do you think you want for this and then some of that will be the same in the birth process and some of it's going to change how you feel. So, for example, I had one client who was a surrogate and she had a partner but the partner was not going to be her support person so she hired a doula. And this was during the COVID times so there were some restrictions on how many people could be in the hospital room, that's a whole other thing to navigate. But she had invited for, so, me, her doula to be in the room with her and as well as one of the dads to be.
But she was a person who had these really quick labors and, in the moment that the dad showed up, she was about to give birth and she just couldn't have him in the room. And they had talked about that ahead of time, so it was an okay thing but, yeah, she was unmedicated, she just felt really open, vulnerable, whatever it was, she just was like, "You just can't come in yet. You can come in right after the baby is born," and that's what happened. But initially, she had thought she would be fine having one of those parents in the room.
But sometimes, in the moment, your gut just takes over and you need to know that you're not going to need to be self-conscious about what's showing on your body or what sounds you make or whatever else might be going through someone's mind about what they want for someone else to see of them.
Rebecca Dekker:
So, there's more people involved in everything?
Scarlett Lynsky:
Yes.
Rebecca Dekker:
Okay, with the surrogacy pregnancy.
Scarlett Lynsky:
Mm-hmm, yeah. So, there's more opportunity for miscommunications to happen or just unspoken expectations so, then, I feel like the job of a doula in that case is to be asking people questions so that everyone can get on the same page about either what's going to happen or just we don't know how this is going to feel. So, it might feel like this, it might feel like this but are you okay with it happening either way, however it unfolds.
Rebecca Dekker:
So, with the doula's role, you're facilitating a lot more communication about choices and about education and that thing as well and decisions. And I was curious, did you attend surrogacy births as a doula first before you became a surrogate or was it the opposite? Can you tell us a little bit about your own journey and decision to become a surrogate and what inspired that?
Scarlett Lynsky:
Yeah. Like with a lot of things for me, it was a series of small events and I actually cannot remember a moment where I decided, aha, what I want to do is be a surrogate. As a person who's interested in pregnancy and birth and in my younger years, I would talk to people who'd had difficulty getting pregnant or who'd had multiple miscarriages and I always wished I could take some of my own fertility and just rub it off onto them. I just was like, "Oh, I just want to help you," I felt this pull.
And the backstory with me is, like I said, with my first child, it was unplanned, my second child was planned but it was one cycle, that was it. And so, my experience with having children was it was almost too easy. And so, when I would run into people, and I have a sister-in-law who couldn't get pregnant for 10 years, and I just wanted to help. But unsolicited advice is not great and, yeah, I just had this feeling that I wanted to help for people who were wanting to have a baby but couldn't for some reason or another.
And then I also had a friend who had fibroids that she'd had to have surgery for, she had had multiple uterine surgeries and she had been told that she might not be able to carry her own baby. And when she was telling me that and her mixed feelings about it, I just said, "I would carry a baby for you." And I didn't think it would ever come to that but I totally offered that up. "I would do it. I would totally do that for you." Yeah, so there was a moment after my second child, the birth was very beautiful as well and, almost right afterwards, I was like, "Man, I don't get to do that again. Shoot, I really want to. "So, it was a few years later after he was born that I was like, "Man, it would be nice to do the whole process again but we're done with two kids, it feels like the right amount for our family." But then I started thinking about my pregnancies and how they were very uncomplicated, I was still at an age where I could be pregnant again and I really realized, "Oh, I'm actually a good candidate for this." There are a lot of people who consider surrogacy and they're like, "It wouldn't work for me, I have hyperemesis. Or it wouldn't work for me because I have had preterm births," or whatever the thing is.
Rebecca Dekker:
I have migraines throughout my whole pregnancy. I don't think I could ever do that for anybody. As much as I'd want to help, it's just too much suffering.
Scarlett Lynsky:
Yeah, and there's so many things like that where people are like, "Oh, I would've done that except for, boy, my pregnancies were really complicated or they were just really difficult or"-
Rebecca Dekker:
I had difficult births.
Scarlett Lynsky:
… "my births were hard." So, when I started ticking off all the boxes, I was like, "Oh, I actually could, I could conceivably do this." And then, of course, it took me a while to talk to my partner about it and see what he thought and then I was like, "Who do I talk to?" And so, for the first one, I went through an agency and, even then, I had just one foot in. I was like, "Well, since I can't get this out of my mind, I'll check it out but, if it doesn't work, it doesn't work. It's not meant to be." But that's not how it worked. I went in and, really, I think a few weeks later, I met with a couple, two men, and we hit it off and then that's the couple that I carried for with the first surrogacy.
Rebecca Dekker:
And how did that pregnancy go?
Scarlett Lynsky:
Pretty good. Well, actually, the first time I became pregnant as a surrogate, I had a miscarriage and that was the first time for me and it was what's called a missed miscarriage. So, I took the pregnancy test, was pregnant, had a first ultrasound to detect the heartbeat, it was fine. And then, usually, there's a second ultrasound to just check that everything looks good before they release you to whoever is going to be your care provider and it was at this one that they didn't find a heartbeat. And I actually felt really great, I'd had no morning sickness, I'd had good energy and, yeah, it just turned out that this baby stopped developing.
So, that was an interesting and difficult thing to go through with the parents because it's a loss. Even though it's not a loss of my baby, it's a loss. You still feel responsible for this person that you're carrying and this thing that you're trying to do for another family. So, that was physically difficult and then that also meant that with the next embryo transfer and the next pregnancy, there was a little bit more fear for me going into that. And I also had what's called a subchorionic hematoma or a subchorionic hemorrhage where I had some bleeding at six weeks. The placenta that was forming had separated a little bit and there was some bubble of blood behind that and it can somewhat increase the risk of miscarriage although it's also quite common and it's, I've heard, more common in IVF pregnancies.
Yeah, so there was definitely a first trimester of fear that another miscarriage would happen and I definitely had some of the morning sickness in that pregnancy which is more typical for me. But otherwise, the pregnancy went well. And this time, it was a hospital birth for me and that was my first and only hospital birth as a person giving birth. At that point, I had been a doula for, I think, five years so I was really familiar with the hospital setting but it wasn't something that I had done before.
Rebecca Dekker:
Yeah, and I think you bring up a good point about surrogacy and one of the challenges is you may be faced with loss. I imagine statistics show that maybe there are slightly more complications with IVF pregnancies in general and, essentially, it is an IVF just not with your egg or your partner's sperm. Correct?
Scarlett Lynsky:
Correct, yeah. So, in this case, it was a donor egg and the sperm from one of the intended fathers. Yeah, and it's interesting, when you talk about the research, I do think IVF pregnancies have higher risk to them but I don't think that there have been studies on IVF with surrogates or IVF with a donor egg. So, it's a little bit hard, I think, to tease out it are IVF pregnancies more high risk because you have a population of people who have enough health issue that they've had difficulty getting pregnant without the use of assisted reproductive technology. So, is it just higher risk because these are people that have already some health issues or is it the process of IVF itself that creates a higher risk and I don't think we know the answer to that.
Rebecca Dekker:
Right. And I think you and I have talked before off air about how the whole field of assisted reproductive technology, there's a lot of gaps in knowledge and also it's difficult to find evidence-based care that sometimes things are just presented to you as this is the way we do things.
Scarlett Lynsky:
Sure, yeah. The fertility clinic that we went with for the first surrogacy was adamant about doing bed rest after an embryo transfer.
Rebecca Dekker:
Wow. And you were a mom?
Scarlett Lynsky:
I'm a mom and also I was doing doula work. So, there's this feeling of, okay, if I'm called to a birth and I have to send my backup because I have to be on bed rest but I'm actually fine and there's no really risk to this pregnancy, I didn't want to take that chance. It never happened but I just did my own research, deep dive and I could not find a research study that showed that it was beneficial to do bed rest.
Rebecca Dekker:
Yeah. Which makes sense because it's not beneficial even with complicated pregnancies. There's research on that. I think we've covered it before on the EBB podcast but I can't remember. It also reminds me of, we had Ambrosia come on the podcast, she's also an EBB instructor and she shared her surrogacy story in episode 132 where she had a really difficult situation with a twin pregnancy and experiencing a loss with one of the twins. So, it's one of those things that I think of surrogacy as it's all happy and you're carrying somebody else's baby for them but there's also challenges and you may be faced with loss and that can be really difficult.
So, going back to getting pregnant though, since you are the receiving person of the fertilized egg or the embryo in this case, did you have to go take any medications or do anything to prepare your body to receive the embryo?
Scarlett Lynsky:
I did, yeah. And again, I've done the process twice with two different fertility clinics so the protocol differs a little bit each time. But both times, they had me take this drug called Lupron which I believe works on the pituitary, it shuts down your hormonal production. So, they would have me take birth control pills to make sure I didn't have a cycle and then I would take this Lupron which is a subcutaneous injection in your stomach and then, on a particular day, you would start taking estrogen. So, with one of the clinics, that was an oral estrogen, with one of them, it was an intramuscular injection.
And then, on the day that you would have ovulated but you're not actually ovulating, each time it was a five-day embryo. So, you would tell your body that you had just ovulated and begin giving progesterone and oil which was also an intramuscular injection. And then, five days later, you would have the embryo transfer and then you would continue taking the estrogen and the progesterone and maybe it was just the progesterone throughout the first trimester.
Rebecca Dekker:
So, the second time with this family, you were able to stay pregnant up to term, correct?
Scarlett Lynsky:
Yes, yeah. It was the first time that my water bag opened before labor. So, I had PROM, premature rupture of membranes and I ended up going into the hospital before I was in labor because they wanted me to and then it took a while before I actually got into labor and that was a little bit interesting too to figure out why it wasn't happening. I have a sense that, perhaps, if I was at home and I wasn't being watched and having people come check on me all the time, that I might have gone into labor a little bit sooner. But, once I actually did go into labor, the process was about five hours for me.
Rebecca Dekker:
So, they had to use Pitocin to get things started or not?
Scarlett Lynsky:
They did not use Pitocin but it was definitely a conversation that we had. And ultimately, I had a doula that time, and I talked with my doula and I talked with my partner because I just didn't feel like I had enough perspective, I just didn't have a clear idea. I didn't really want to take Pitocin and I didn't think that I needed it but, of course, we were probably 17 or 18 hours in to having my water broken and I wasn't in labor and so I was like, "Should I? What do you think?" And I remember my doula said, "I think you just need some space."
My husband and I asked just for an uninterrupted hour, the doula gave us this little bottle of clary sage essential oil and said you can throw a couple drops of this on the bottom of the shower and you can get in the shower. So, I ended up doing that, getting in the shower and, for whatever reason, pretty quickly, the waves that I was having really intensified and it was just a whole different ballgame after that. But I did notice, after I came out, I was like, "We have to turn down the lights," which is not normally my thing and I was like, "You guys, I can't talk to anyone because, if I talk, then my waves just go away." So, I was like, "You're allowed to talk."
And until I got into active labor, but this also happened with my second birth, was that people came over, I was chatting with them, the waves totally went away but I was at home and so it wasn't a stressor. I was like, "Okay, you guys, you hang out here, we're tired, we're going to take a little nap." And then, when we were laying down for the nap and it was just me and my husband, there wasn't anyone around, that's when the waves started to pick up and it just went from there. So, I didn't know that that was my pattern until this birth .
Rebecca Dekker:
When you were I can't be chatting with people or my labor will slow down.
Scarlett Lynsky:
Yeah. At some point, the midwife had come in and she was just observing and I was making the low vocalizations during the waves and she said, "So, do you feel like you're in labor now?" And the fact that she said that to me made me question whether I was or not, I started to second guess. I was like, "Oh, does it seem like I'm not?" And I got all up in my head for a second and it felt like the next contraction took so long to come and I just went, "Okay, Scarlett, stop. Don't think about this." And so, I just closed my eyes back and I just tried to block everything out and it turns out that's what I needed. So, I never actually took any Pitocin until after the birth.
Rebecca Dekker:
And who all was in the room with you then during the birth?
Scarlett Lynsky:
Yeah, so this was before COVID, so this was eight years ago. So, I had my husband, Shamus, I had my friend, Krista, who was my co-teacher. We've been friends since we were in eighth grade and she also is a photographer so I had her come and be a person who takes pictures. I had a doula and my doula had an apprentice. So, I had those two people there and then the two dads were in town. But some of those people spent more time in the waiting room. So, the dads came in initially when I was waiting for labor to get started. So, when my husband and I got in the shower, we kicked everyone out of the room, it was just the two of us.
Once things got going, I said, "Okay, we can bring the doulas back in, we can bring Krista back in." But when I thought about bringing the dads in, who I thought that I wanted them to see everything, I just could imagine them not having a place to sit, just watching me, me worrying about them and they had told me that they would be fine with whatever I was comfortable with. So, I just said, "Okay, they're hanging out in the waiting room, they're right here." When it became clear that I was about to give birth, which happened pretty suddenly, we didn't have a lot of warning, my friend Krista went out to the waiting room and grabbed them so they were able to come in and actually witness the moment of their baby being born and then they were able to do some skin to skin after the cord was cut.
Rebecca Dekker:
What was that experience like? The moment of giving birth to help that family have a child?
Scarlett Lynsky:
It was awesome, it was great. For me, it was one of my more challenging births. It felt less calm, I think, than my first, second and even fourth. I definitely had this moment, the transition moment where I was like, "Guys, I don't think I can do this." It just felt really out of control. So, it was transition and then pushing and, for me, with baby number two, three and four, the pushing is under five minutes, it's just a couple of minutes. It's all of a sudden, it's overwhelming and, a couple minutes later, it's done. And so, I've always wanted to have just a super calm, one of those people that, I don't know, catches the baby as it comes out.
Rebecca Dekker:
Baby's just coming out, yeah.
Scarlett Lynsky:
And it's like, whoo, and you're just breathing and it's so controlled. But for me it just ends up like me being like, "Aaah." I tried my best, it just wasn't my story but, yeah, it's just an exciting moment. I think, once the baby's out, there's just such a relief and you just feel like the flood of emotions. Then, having them in there and once I caught my breath, I was able to look and be like, "Take your shirt off, do this skin to skin with your baby." Yeah, it felt great, it felt like an accomplishment.
Rebecca Dekker:
What made you decide to do it again then?
Scarlett Lynsky:
The second time I did it for a different family and this was my friend that I had originally offered and it was just a situation that I couldn't pass up. It felt totally right and we had hard conversations about do we transfer one or two embryos. And I felt pretty strongly that I only wanted to transfer one but they wanted to maximize their chances and we talked all through all of that. And I just knew that it would work because, every time we had conversations about all the really hard stuff that can happen during surrogacy and what my parameters were and what her parameters were, we were both really clear. If this is a deal breaker for you, you can go with someone else, no hard feelings. We both just went into it feeling like, if we can agree on all of the things, then this will be great. And if we can't, then it's just not meant to be for us but you'll get a different surrogate.
Rebecca Dekker:
What kinds of things do you have to agree on in order for it to be a good fit?
Scarlett Lynsky:
Yeah, there are all these things that, oftentimes, an agency will ask you and we ended up not going with the agency just because we knew each other so well and I had been through the process once before. But it's things like in what kind of situation would you want to terminate a pregnancy. And again, if you're a surrogate, it's your body. So, for some parents, if they find out the baby has down syndrome, they might want to terminate that pregnancy and that's their choice to do that. But if you are the surrogate and you would feel bad about terminating for that reason, then you're not a good match.
And of course, things about the birth. There's all this crazy stuff. In contract phases of surrogacy, you talk about what happens if you die as the surrogate, what happens if one of the parents dies, what happens, yeah, if there's …
Rebecca Dekker:
What medications can you take?
Scarlett Lynsky:
Yeah, exactly. Sometimes intended parents want to have a say in what your diet is like or, yeah, there's just all these little things. What happens if you lose your uterus? It's good to talk about but it's a lot, yeah. So, the contract puts everything in writing but it's a lot informed consent. The consent form is not the consent, your signature there isn't the thing. The contract is supposed to just solidify that you've had all of these conversations and that everyone has discussed and agreed. And then it's in writing so that, if you forget what you agreed on, you can go back to the contract.
But you shouldn't just put stuff in the contract and just assume that it's all under … You shouldn't have a match with someone where you don't fundamentally agree and you could just have a lot of arguments over the contracts but you don't really have a [inaudible 00:39:32]-
Rebecca Dekker:
Yeah. I just want to say there's so much labor in pregnancy itself. The labor of all the aches and the pains and the nausea but I was even thinking about what if you want a massage because your back is killing you and you want a professional massage. There's got to be tons of little details that go into does this get reimbursed or not, what are they covering, what are you covering, et cetera.
Scarlett Lynsky:
Yeah, yup. And I didn't ask for all of that with the first surrogacy but the second time around, yeah, we had a conversation of I wanted to have an allowance, essentially, for things like that going to get-
Rebecca Dekker:
If you want to go to the chiropractor or-
Scarlett Lynsky:
Chiropractic, massage, acupuncture-
Rebecca Dekker:
…yoga.
Scarlett Lynsky:
… whatever. Yeah, exactly. An exercise program that would help me still feel really good towards the end of pregnancy. So, yeah, with my friend, we did negotiate that. So, that was part of it but it can be hard to think of all those things.
Rebecca Dekker:
So, take us to the end of that pregnancy. What was that birth like?
Scarlett Lynsky:
That was a beautiful birth. We ended up having a home birth with that pregnancy and it was not at my home, it was at my friend and her partner, their home. So, we had a water birth. I'd started to have some labor but I had a longer early labor where I was having contractions every 10 or 20 minutes. I just knew that they were labor contractions and not just practice contractions just because of how they felt. So, I thought it was going to pick up a little sooner and I tried some things to get it to pick up sooner. We'd gone to their house and, my children, they wanted to witness that birth.
So, just when I thought, "Oh, we're going to go to bed and we'll see what's happening in the morning," it started to pick up and intensify. And my husband ended up calling the midwives and I was worried that it might still be too early but, when they checked me, I was six centimeters and got in the tub. And the tub is always really wonderful for me, I guess I have gotten in the tub for every birth that I've had. I wasn't in it for very long with the first surrogacy, I was in there for just a couple of minutes and they typically people don't give birth in the tub but there wasn't time for me to get out. But all my other births have been water births.
And so, I was in the tub, it was going well but it seemed like it was taking a long time, I thought. I kept feeling like, any minute now, I'm going to have that strong, unmistakable urge to push and then it's all going to be over in a couple of minutes and it just kept not happening. So, at some point, I turned to one of the midwives and I said, "What's going on here? Is there an anterior lip? What's happening?" And they were like, "I don't know but we could check you if you want." And so, the midwife checked me and she said, "Yeah, there is an anterior lip but it's really soft, it can move right out of the way. But there's also this bulging bag of water and, if you want, we can break the bag and that might get things going."
And my first actually came out in her sac and my second one almost came out in her sac so I knew that it shouldn't necessarily be holding things back but they were like, "This might just be a little bit of a bigger baby and it may help." And really, at that point, I was so ready. I'd been waiting for this shoe to drop for a long time, I don't know exactly how much time but it felt like a couple hours. And so I said, "Yeah, break it." So, they put a tiny little hole in the bag of water and, six minutes later, the baby was born and she was nine pounds, one ounce. And my friend was in the tub with me and she was able to catch her own baby.
So, I was on my knees, I couldn't see her receive her baby but she caught the baby and then I was able to flip around and just see her with her baby in her arms, it was pretty special, yeah. And there were a lot of people in the room for that one too because we had the two midwives and the midwife student, my friend's sister who was also taking pictures, my husband who's my support person, my friend's husband, my two kids and my mom to be there.
Rebecca Dekker:
How old were they at that point?
Scarlett Lynsky:
Let's see. This baby is four, four and a half. So, 16 and 12, about 11 or 12. Yeah, so they were older but I had my mom also come just to run interference with them if they needed it.
Rebecca Dekker:
It sounds like it was a big birthday party in the room.
Scarlett Lynsky:
Yeah. Yeah, everyone was tired because it was in the middle of the night and the baby was born, I think, close to 6:00 in the morning and it really kicked in around, I don't know, 10:30, 11:00. So, maybe everyone showed up around midnight or 1:00 but, yeah, it was really, really lovely.
Rebecca Dekker:
And what did your own family think about your decision to be a gestational carrier and the pregnancy and the births?
Scarlett Lynsky:
It was interesting. We had a lot of conversations before the first one and, when I first talked with my husband about it, he was like, "Okay, if you're really into that." But he really understood it if it was for somebody that we knew, he had a little bit of a harder time understanding doing something that intimate for somebody that we didn't initially know but, of course, we got to know them. It just feels like extended family now. And when I had the conversation with my daughter, it was interesting because we used to listen to NPR on the radio, our local station, OPB, and there was a story about surrogacy.
So, surrogacy is actually pretty big in Oregon and they had on the owner of the agency that I actually ended up going with for that first surrogacy. So, they were talking about it and we were listening to it just in the car. And I already knew I was thinking about surrogacy but my daughter didn't. But when I told her about it, I was like, "I was thinking about doing this, what do you think?" And she said, "I think that would be cool." She was super into it. And then, when I talked to my son who was four years younger, he was like, "Mm, I don't want you to do that." So, I had to ask him some questions about why and he's like, "Well, I wouldn't want you to be gone for a long time." I'm like, "That's not part of it." So, he had a little bit of trouble coming around. At one point he said, "I would be willing for you to have another baby but I don't want you to give it away." I was like, "Well, it wouldn't be our baby, we'd just be taking care of it for a while." So, yeah, initially he was like, "No, I'm not into it," but he was so casual about it and, just knowing what I know about my son, I thought, "Eh, when he meets the intended parents," and I just needed to give him some time for it to process.
But yeah, I feel like they dealt with it pretty well. They feel really special. They feel really warm and close with the surrogate babies. They're different than other babies to them but not a sibling, yeah.
Rebecca Dekker:
Yeah, it's really cool that you were able to share in those joys with your family, too. They were with you through the challenges but they also get part of that feeling of doing good for other people.
Scarlett Lynsky:
Yeah, for sure. And certainly, having had the miscarriage helped me to know that. Because when I thought about the birth initially, I was like, "I don't know if I'll want my husband to be there or not since it's not our baby." And when we found out about the impending miscarriage, I thought, "Oh, I need my husband to be my support person." With the next pregnancy, when we went in for the ultrasound, I was like, "You need to come in with me." Because he had been sitting in the waiting room and I was just like, "Shoot, I need a support person for me." Even though they're not necessarily connected to this baby, he's just a person that I've always needed in my births to help me feel like I'm safe.
And I know that's not true for all surrogates but it was just true for me. And having had that initial process of the miscarriage helped me to realize that and be clear on that going into the births.
Rebecca Dekker:
Yeah, it's interesting how miscarriages can be losses but also learning moments. You learn a lot about yourself and what you need and how you cope. And even with a surrogacy miscarriage, it sounds like it was still learning moment for you as well.
Scarlett Lynsky:
It definitely was and it also helped me. Yeah, I had some really good communications with the intended parents at that time and they were really supportive. I saw what they were made of and I think they saw what I was made of and they were like, "Are you willing to do it again?" We didn't make any assumptions about what would happen next but it felt really just warm and loving and respectful, the whole thing. And yeah, sometimes you learn more in those hard moments about what people are truly made of.
Rebecca Dekker:
Mm-hmm. How can our listeners who are listening to this and are interested in learning more, maybe about supporting families who are using surrogates or the surrogacy or gestational carrier process itself, what are some of the best resources you can point people to?
Scarlett Lynsky:
Well, I thought about this ahead of time and I'm really sorry to say that I can't think of a really awesome resource for all of those things. And I'm not saying that it doesn't exist, I feel like it's a piecemeal thing. There's some good information on the website of the agency that I went through the first time, it's the Northwest Surrogacy Center, so it's nwsurrogacy.com, I think. Because there's some information on there for people who are interested in becoming parents by surrogacy and then also for people who are interested in becoming a surrogate.
As far as supporting families through surrogacy, I think it's just good to keep a couple of things in mind. So, one is not to make assumptions, thinking about your language. So, we talk about this sometimes with trans people and non-binary people and that's why, a lot of times, we say birthing person but it's not just applicable for people who have different pronouns, who are not cisgendered. But when you're a surrogate, you don't always want to be called a mom. You're the person giving birth, you're the carrier.
So, if you're a person who's used to saying, "Oh, the mother or the moms and babies," that thing doesn't always apply when you're talking about surrogacy or even adoption.
Rebecca Dekker:
Even with information. Because I remember thinking I've tried to be more careful in 2020 when we were refilming the Evidence Based Birth® childbirth classes. It's not perfect but I tried to think of all different kinds of families and the language you use when you're teaching a childbirth education class. So, even teaching people reading the scripts about we're welcoming this baby, I had to be careful because some people are not welcoming my baby, it's we're welcoming this baby. And so, trying to think of different ways to tweak the language so that, no matter who takes the class, this can be used by them. If that makes sense, yeah.
Scarlett Lynsky:
Yeah. And I would say, in general, surrogates are not going to be too picky about the language but it's just one of those things where, if you're giving birth and somebody keeps saying, "Great job, mama," you might just bristle a little bit. I think it's a little bit of what I was talking about earlier that you have all these different people with different backgrounds, worries, fears, medical minds and so it's just that much more to delve into and that's why not making assumptions is great because you just start with the open-ended questions. How do you imagine this going? What are your thoughts? What's been the conversation around feeding the baby? What conversations have you had already? Would it be helpful to talk to the intended parents about the birth process or have they been reading a lot or taking a birth class?
Rebecca Dekker:
It also seems to me too that there are some doulas who are just really good at shepherding these families through the process with their carrier. And oftentimes, we'll get people reach out to us on Instagram EBB and I'll message back and I'll tell them I know we have some EBB instructors who have been surrogates themselves or who love working with families who have a gestational carrier and just referring to those people because I feel like they bring a lot but I'm sure there are some newer doulas who also want to get involved. So, I wonder if we need more opportunities for them to shadow or be mentored by doulas who are more experienced in this.
Scarlett Lynsky:
That's a good idea, yeah, because I do think it can be really different. It really just depends on sometimes you have maybe a heterosexual couple where they've experienced a lot of loss and grief and, even if they're moving forward with having a baby through a surrogate, there might be a lot of just complicated grieving feelings there. And then that's going to be different than what the surrogate is feeling and, oftentimes, a surrogate is really sensitive to those things but they may not know how to talk about it altogether. And that can be totally different from a gay male couple where maybe they've thought about having a baby for a long time but they didn't, obviously, go through a long process of trying to get pregnant on their own and going through a grief process of not being able to carry because they've always known that they wouldn't be able to.
So, just the feelings around the pregnancy and everything else that goes along with it can be so different from birth team to birth team that, yeah, it might would be hard to just see one of those and know and know how to support families during surrogacy.
Rebecca Dekker:
Yeah, that sounds like there's a lot of complicated emotions. And then, where there's a big financial burden on the intended parents, that could also create more stress, I can imagine.
Scarlett Lynsky:
It is quite an expensive process and it can be pretty hard for people to make it work.
Rebecca Dekker:
Yeah, yeah. Because then, if you go through all those expenses and you still maybe don't come out with a baby on the other side, that could be really devastating as well.
Scarlett Lynsky:
Mm-hmm.
Rebecca Dekker:
So, Scarlett, thank you so much for sharing and being really open about your journey. I really appreciate you talking about these very personal stories. How can our listeners follow you and your work as a doula and an EBB instructor?
Scarlett Lynsky:
Sure. Well, I will say I do have an Instagram but I don't post a lot of things on it. It's hatchlingsdoula or @hatchlingsdoula and just my website, hatchlingspdx.com. Yeah, I have found that, as a bite size content creator, it's just not my thing. I like the puzzles and I like delving into the personal side of things so creating content for a large audience just hasn't been …
Rebecca Dekker:
And yet your classes still fill up and you're still super busy as a doula.
Scarlett Lynsky:
Yeah, I've been around for 13 years and so there's that word of mouth and there's also just that universe magic of not always needing to hustle and work on that marketing. Sometimes just the right people, they find me. Yeah, so hatchlingspdx.com, I'll write a blog entry every once in a while. Probably one of my more recent things inspired by Evidence Based Birth® was to crunch the numbers using the state of Oregon vital statistics, so for those in the Portland area and their cesarean rates, using that data. So, I wrote a blog which has this PDF.
Rebecca Dekker:
Oh, cool.
Scarlett Lynsky:
So, if anyone is in Portland, Oregon and wanting to compare cesarean rates between hospitals using the state's data, they can check that out at my website.
Rebecca Dekker:
Yeah, and there's a link at the top as well, it says compare hospital cesarean rates in Portland, Oregon. And also, if people want to work with you, they can obviously take your childbirth class through your Evidence Based Birth® childbirth class.
Scarlett Lynsky:
That's right.
Rebecca Dekker:
Which you do virtually, right?
Scarlett Lynsky:
And if they're looking for doula, they can always book for free. Yeah, I've been teaching the class just virtually. Maybe, someday in the future, I'll do another hybrid in-person virtual class but I haven't done it yet.
Rebecca Dekker:
I also want to give a shout out to Molly Patterson who's also an Oregon, who's a great doula and EBB instructor for families who are building their family through surrogacy. So, we're really lucky to have the both of you in the Pacific Northwest and serving those families.
Scarlett Lynsky:
Yeah, thanks so much.
Rebecca Dekker:
All right, everyone. Thank you so much for listening in as we talk with Scarlett about the joys and challenges of surrogacy. I hope you learned a lot and we'll see you next week. Thanks, everyone. Bye.
Today's podcast was brought to you by the Evidence Based Birth® professional membership. The free articles and podcasts we provide to the public are supported by our professional membership program at Evidence Based Birth®. Our members are professionals in the childbirth field who are committed to being change agents in their community. Professional members at EBB get access to continuing education courses with up to 23 contact hours, live monthly training sessions and exclusive library of printer-friendly PDFs to share with your clients and a supportive community for asking questions and sharing challenges, struggles and success stories.
We offer monthly and annual plans as well as scholarships for students and for people of color. To learn more, visit ebbirth.com/membership.
Listening to this podcast is an Australian College of Midwives CPD Recognised Activity.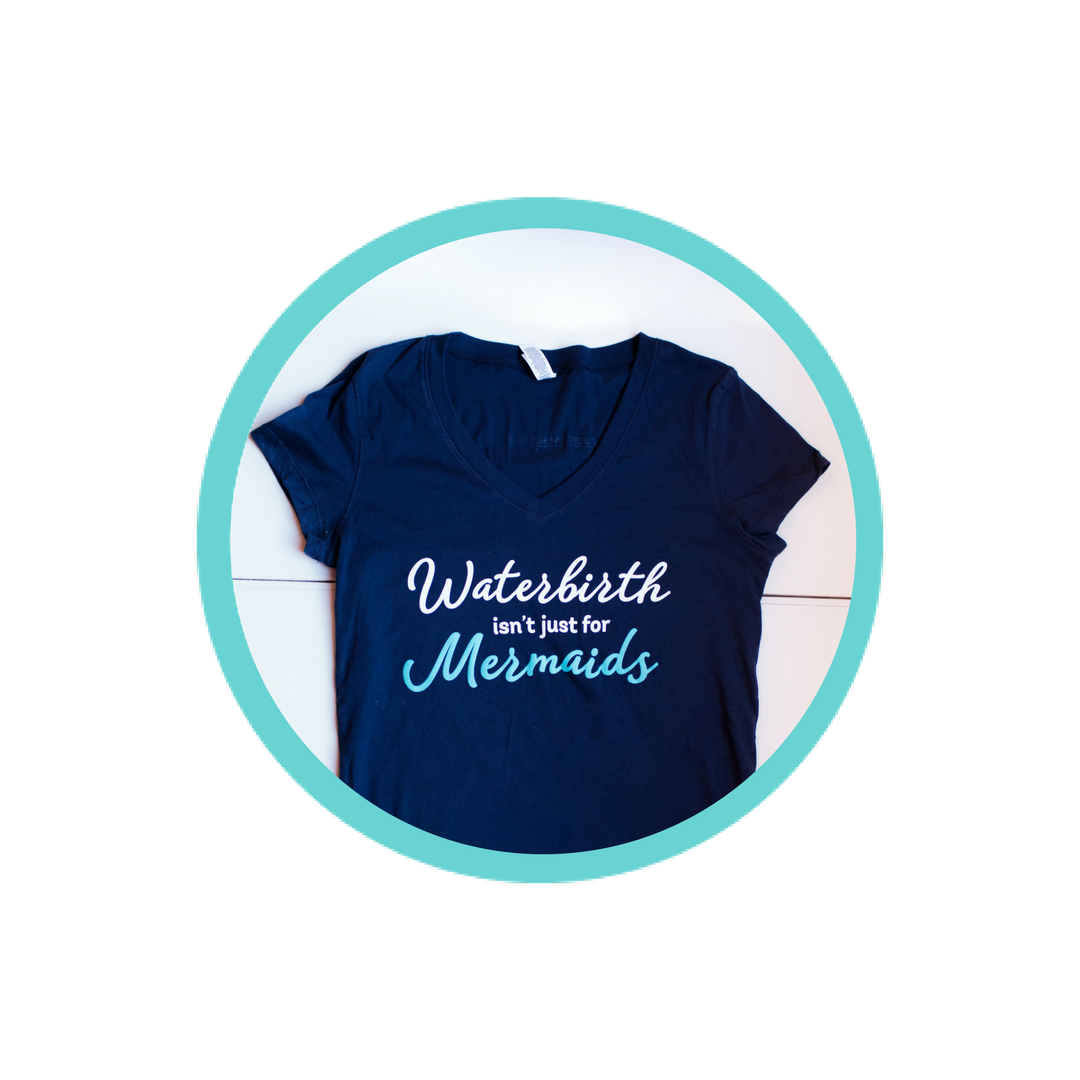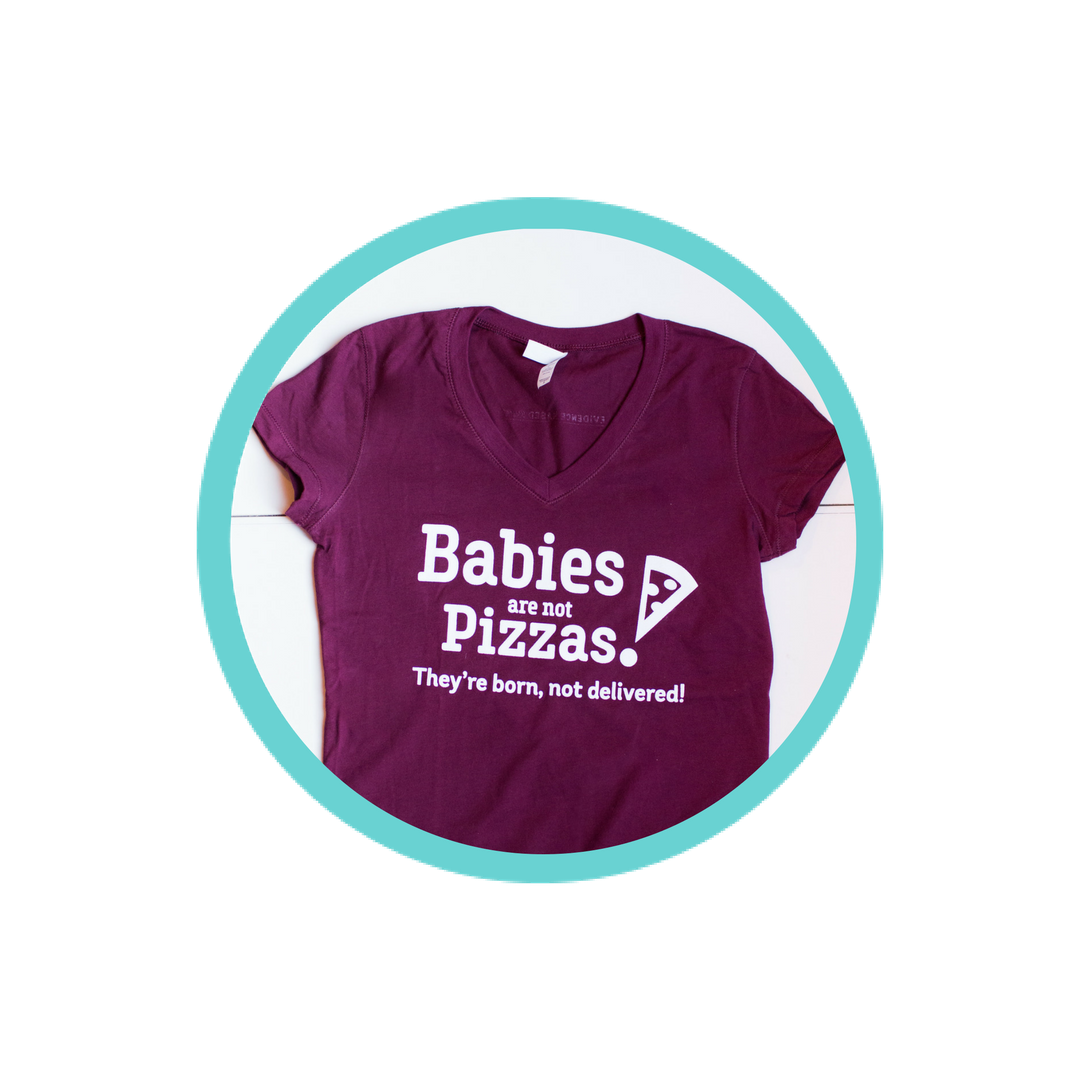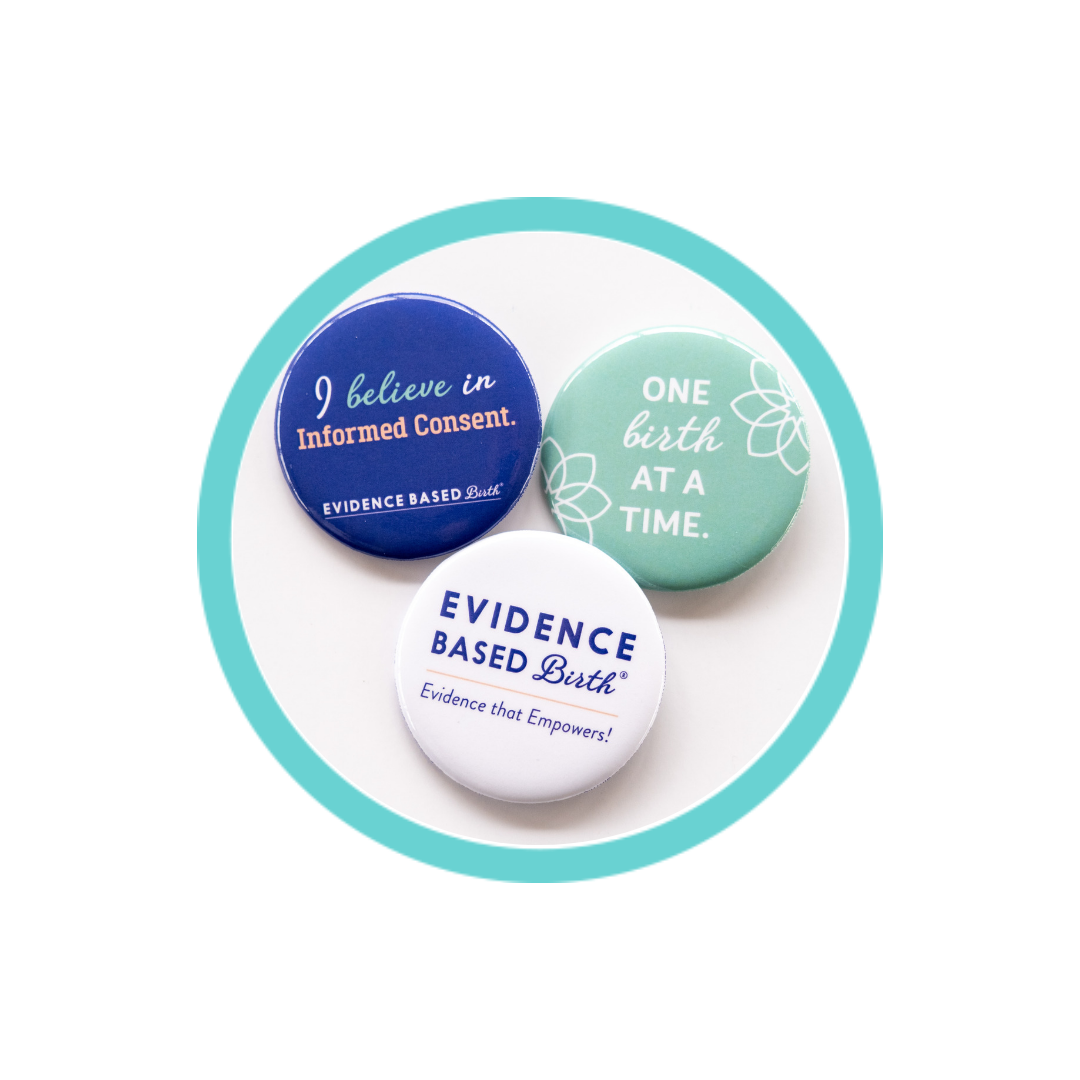 Stay empowered, read more :
Don't miss an episode! Subscribe to our podcast:  iTunes  |  Stitcher  |  Spotify On this episode of the Evidence Based Birth® podcast, I talk with Marea Goodman of Restore Midwifery and Ray Rachlin of Refuge Midwifery, all about their work and their new book Baby...