On today's podcast, we're going to talk with Melek Öz about vaginal birth after Cesarean (VBAC), advocacy, and becoming a home birth midwife!
Melek Öz (she/her) is a home birth midwife living with her family in South Austin, Texas. She moved to Austin in 2001 to attend the University of Texas, where she completed both her undergraduate studies and law school before transitioning to birth work. Melek has been active in birth advocacy for more than a decade throughout her childbearing years and now as a home birth midwife.
With her first pregnancy, Melek was told by her OB that her pelvis was "too small." She was pressured into an early induction that turned into a preventable Cesarean. Fresh out of surgery, Melek's OB told her, "Now that you've had one Cesarean, all your babies will have to be born by Cesarean."
In this podcast episode, Melek goes on to share her subsequent birth stories, in which she had a CBAC (Cesarean Birth after Cesarean) under general anesthesia, as well as a vaginal birth after 2 C-sections (VBA2C). Midwifery care helped her have "a really joyous and an incredible experience, and I'm lucky that I had all 3 experiences that I did, because it helped kind of round out and balance my views on birth."
Melek went on to pursue a career as a doula and eventually a home birth midwife! In this episode, we talk about the power of midwifery care, unpacking racism/classism and how it affects midwifery students, and how we can advocate for VBAC access in our communities. She also gives great tips for people who are considering a VBAC or thinking about going into midwifery! 
Content warning: Mention of weight loss and racism.
Transcript
Rebecca Dekker:
Hi, everyone. On today's podcast, we're going to talk with home birth midwife, Melek Oz, about advocacy and birth work and her journey from parent to doula to home birth midwife. Welcome to the Evidence Based Birth Podcast. My name is Rebecca Dekker, and I'm a nurse with my PhD. I'm the founder of Evidence Based Birth.
Join me each week as we work together to get evidence-based information into the hands of families and professionals around the world. As a reminder, this information is not medical advice. See evbirth.com/disclaimer for more details. Welcome, everyone to the Evidence Based Birth Podcast. We have a really fun interview lined up for you today with midwife, Melek, but before we get started with the interview, I have an exciting announcement.
We are currently in the midst of a free trial opportunity for the Evidence Based Birth professional membership, and you have until this coming Monday, July 18, to sign up and get your free 14-day trial, so if you're interested in trying out the Evidence Based Birth membership for free, just go to evidencebasedbirth.com/membership, and you can sign up for a 14-day trial, and then if you decide to remain a member, you'll get 20% off either the monthly or the annual price. Again, that opportunity ends Monday, July 18, and we hope to see you there. Now, let's get started with our interview. Hi, everyone. My name is Rebecca Dekker, pronouns she, her, and I'll be your host for today's episode.
Today, I'm so excited to welcome home birth midwife, Melek Oz. Before we interview Melek, I want to let you know that we will mention weight loss. If there are any other detailed content or trigger warnings, we'll post them in the description or show notes that go along with this episode. Now, I'd like to introduce our honored guest. Melek Oz, pronouns she, her is, a home birth midwife living with her family in South Austin, Texas.
She moved to Austin in 2001 to attend the University of Texas where she completed both her undergraduate studies and law school before transitioning into birth work. Melek has been active in birth advocacy for more than a decade throughout her childbearing years, and now as a birth professional. Melek is dedicated to education, both for clients and for future midwives, and enjoys teaching students as part of her practice. When not working, Melek enjoys hiking, camping, and yoga. We are so thrilled that Melek is here. Welcome to the Evidence Based Birth Podcast.
Melek Oz:
Thank you so much, Rebecca. I really appreciate you having me.
Rebecca Dekker:
So Melek, I have known your name for a really long time, and I was telling the team, "We need to get Melek on the podcast to hear her story," because I think your name was one of the first names that popped up when I started EBB, as somebody who was a doula and doing incredible work. Can you begin by sharing with our listeners how you got started in birth work? Like where did that come from with you?
Melek Oz:
Yeah, so that was actually a pretty … When I think back on it, it feels organic. I don't know that at the moment. I could have foreseen that because obviously I had one trajectory in my mind for how my life would unfold, and I became pregnant with my first child in my last year of law school, and I didn't really do much preparation for the pregnancy. It wasn't really maybe what some people would call like consciously planned, and really, all I knew about birth was that my mother had planned an out-of-hospital birth with midwives, with my youngest brother, and she wasn't able to have an out-of-hospital birth, but it always made sense to me that if I wanted an unmedicated birth, I would just sign up, do that, you know, and so that was the plan, and I started at a birth center.
Because I hadn't necessarily done my research or done my work or considered my personal risk factors, or my lifestyle or tons of things that I didn't necessarily know I needed to do, I wound up not being a candidate for out-of-hospital birth in that pregnancy. When I found that out, obviously, I was maybe like 20 weeks pregnant, and so hormonal, and there was a lot going on. I was in my final semester of law school at the time, so there was that stress, and I was given referrals at the time for OBs or providers that might be supportive of a natural birth in the hospital, but I just opened my insurance provider list, found an OB that was close to me, and also covered by my insurance, and figured it'll all go well. That provider didn't turn out to necessarily be as supportive as I imagined. Trying to tell the story in the context of what I know now versus what I knew then, I'll just give the facts around 36 weeks.
I started having vaginal exams, and at my first vaginal exam, he commented on my pelvis and was, "Oh, your pelvis is very small and you wouldn't be able to have a baby of any size," and due to the risk factor I had in pregnancy, which was issues with my blood pressure, which ultimately ended up remaining stable, but that issue combined with his perception of my pelvis led to him recommending a 39-week induction of labor, so I went into the hospital for my induction and I had a birth doula who advocated for me as much as she could and gave me information, but when you're that pregnant and you have built a relationship of trust with a provider, the doula's in a tough space. When my induction proceeded, it was going to be a Pitocin induction, and the IV was placed, and it wasn't placed necessarily in my veins. It infiltrated my tissue, so the induction didn't ever take off, and the obstetrician recommended an elective C-section at that time rather than an emergency C-section, and so I consented. My son came out over nine pounds. It was affirmed to me that because of his size, it was the appropriate choice.
Then, I still remember the first thing my obstetrician said to me in my postpartum room was, "Well, now that you've had a cesarean, all your babies will have to be a cesarean," and I'm just kind of like a new mom, I'm trying to learn how to breastfeed, I'm emotional, and so I just kind of said okay. When I got home, I started doing some more research, and for me, that involved Google. I'm lucky that I stumbled upon the International Cesarean Awareness Network, ICAN, which is a nonprofit organization dedicated to giving people accurate information about cesarean, and VBAC, and your options, and so I started attending in-person meetings. There was a chapter led by at the time, I think she was a doula, and now she is also a midwife. I learned so much, and I found a lot of support and a lot of validation from other people who had had similar experiences in childbirth, and I found evidence-based information, which isn't just that it's once a C-section always a C-section, and it's not just that everybody can have a VBAC, right?
There's an in-between, and so that led me to plan a home birth after C-section, which was the right choice for me for that pregnancy and that birth, and I'm really lucky that I had providers who were supportive. Between my cesarean delivery and my second VBAC attempt at home, I did a lot of work on mitigating the risk factors. I committed to lifestyle changes, which for me, looked like exercising more, weight, eliminating sugar. There were a lot of things that aren't necessarily going to … I want to be careful in how I discuss that.
For me, that was helpful and it helped lower my risk in conjunction with having really supportive providers. I just remember feeling so empowered and so supported during that second pregnancy. My midwife spent so much time loving on me and validating me, and telling me that my pelvis was the perfect size, it didn't matter, and ultimately, that birth did end in a repeat C-section. Some people in the birth community call those births a CBAC, a cesarean birth after cesarean, and when somebody has chosen to go for a C-section, that's semantics, but there's power in words, so I had a really long labor at home, and my midwives were there with me every step of the way. They listened to me.
Ultimately, as that baby started to come through the pelvis, I realized there were some things that I hadn't worked through. I want to be careful about using the word, control because ultimately, we have no control, but there were some triggers I experienced as the baby started to come through my pelvis, and I ended up transporting to the hospital and having a cesarean under general anesthesia. I remember the postpartum even, being so much better, the way I felt about that birth and the outcome. It ended the same as the first pregnancy, but having been listened to and having, excuse me, breastfeeding support and a successful breastfeeding relationship with that baby, and the bonding was so powerful, and it helped me just see how different midwifery care or having providers who listen to you and hold you and can hold space for you is. Then, I became pregnant with my third baby.
Maybe when my second child was 13, 14 months … They're 23 months apart, and I had a … Successful is a funny word, but I ultimately had a vaginal birth after two C-sections, and that baby was almost 10 pounds, so like bigger than my first nine-pound baby, and flew out, and it was really joyous and an incredible experience. I'm lucky that I had all three experiences that I did because it helped kind of round out or, I guess, balance my views on birth, and what an empowered experience can look like.
Rebecca Dekker:
I think that's what I remember kind of hearing your name is, is in discussions of VBAC and advocacy, so how did your births, especially the second and the third, where you planned a home birth and transferred and had a CBAC, and then the third where you had a VBAC, how did that impact you with advocacy? What did you go on to do after you had those transformative experiences?
Melek Oz:
After the CBAC, after the second repeat C-section, I actually became an ICAN chapter co-leader and I became the blogger for ICAN. You know, while my kids were still little, ultimately I went on to do birth work while the third was still little, but it's a little bit easier to do things from home or that the kids can come along to, so I ended up becoming a chapter co-leader for ICAN of Boston. I did the blog. I also worked on the CBAC blog, which was a project that if I recall correctly, was done with a birth advocate named Kmom. That's what she went by on the internet, was Kmom, and she was a really wonderful resource, and so we shared people's real stories and got to hear people's real stories about, and their hopes, their dreams, their plans, what they had done, how they had prepared, and that was really powerful.
I spent some time moderating VBAC Facts Facebook page, which VBAC Facts is a really great evidence-based resource, much like yours, that is really focused on giving people that balanced information that's reliable. I also started a project called Black Women Do VBAC because when I was doing research, I came across a calculator that's since been updated, but when I came across it, when you put in your race as Black, it automatically dropped your chances, your likelihood of having a VBAC for no other reason than being Black, and that's a really hard thing to see as a person who's Black, who's like hearing that your pelvis is too small and you've got this-
Rebecca Dekker:
I was going to say you experienced that firsthand, them telling you that your pelvis was inadequate, which we've talked about at EEB, the racist history behind that.
Melek Oz:
Definitely, and that's in midwifery, and it's in obstetrics, and it's still in textbooks, right? These are textbooks that we all learn from, and when you're a consumer and if you don't have experience and research and how to research it, and fleshing out these things, it's so easy to just accept things like that because we should have trusting relationships with our care providers, right? We are trusting them to care for our health and care for the health of our babies, and so when they say something, we should be able to trust it, and so when I came across that, and then I was talking to my midwives about it, working through that and what that means and why that is was, that was hard because then, you have that in your head when you're a birthing person, and that might be something that you have to work through, so I-
Rebecca Dekker:
We internalize the messages people tell us about our bodies.
Melek Oz:
That is so true. Yep, and that lives in our body, and so my midwives put in a lot of work with me, a lot of work with me above and beyond what could be expected, and so seeing that then made me want to be able to provide that care, so when my kids were little, that started out as those blogs and putting together the Black Women Do VBAC and stories and links to research and all that stuff. Then, I moved into doula work, and that was slower because my kids were little and that kind of thing, and so I also went on to become a childbirth educator because that's a little bit more structured, but there was just something, right? Like it's doulas are necessary and important, and childbirth educators have an important place, but midwifery for me was like the final extension of my advocacy, because then, I'm the one giving evidence-based care. I'm the one giving informed consent, informed refusal.
What does that look like to me and to give to my clients, because nothing in birth or life is just like, "Yes, do this, then this." It's not that simple. It's like, "What are your values?" Like, "Tell me, what does this mean to you to make this decision?," and, "Here are the actual risks, and here are the actual benefits of X, Y, Z decision," and in midwifery for me, that's every decision.
Rebecca Dekker:
Can you talk about some of the joys and challenges of then being a home birth midwife and going into midwifery?
Melek Oz:
Yes. The joys for me, seeing a birthing person really take control of their experience and what they want and come out the other side feeling no matter the outcome, feeling like they were heard, and feeling like whatever the outcome, that every decision was made with them, instead of for them, and so there's not … My goal is always in my practice that there's not this hierarchy, where I'm the provider here and the client is here. It's more to bring it here so that no matter if their birth ends in a unmedicated home birth like that, or if it ends in a medicated hospital birth or if it ends in a C-section, my goal is that my clients always feel heard and are supported through every change, and that babies are brought into the world with love and joy, and it's not just about the process, like the childbirth process, it's about how we honor the diad, right? When we honor that space, it's so joyful to see that really come together, the culmination of work prenatally, sometimes preconception, then during the birth, and in the postpartum and seeing how that can be really healing for generations of people who might not have had that before.
We see sometimes mothers of birthing people who then are like, "That's not something I had," or, "I had access to," if they gave birth 30 years ago, and that can be a really healing experience for an entire family unit, not just a birthing person and their partner, if applicable, or the baby, and then the challenges. The challenges, and to be frank, and when I got started, I was very much in a place that was just like, "Oh, it's so easy." You just go to somebody's house and the baby comes out, but when you are a home birth midwife, you are your client's entire go-to, so if they have a prenatal concern or an emergency or something, your phone goes off a lot, and holding that kind of space. Every home birth midwife I know, or every midwife I know gets into this work from a place of compassion, you know? Midwives, and I'm saying midwives because that's what I am.
There are obstetricians and maternal fetal birth workers in general, get into this place out of love, and having appropriate boundaries and life balance so that you are not pouring from an empty cup because this work takes a lot. It gives. You get a lot, but it also takes a lot out of you. It's hard work on families, and it's always a privilege and always an honor, but that is a challenge, and then the politics. I am really not a person who enjoys politics or debating or arguing, and there is a lot of that in this work. Like a lot of people have a lot of ideas about what people should do or what's safest, or this and this, and who has the right to make the decisions for a birthing person.
We all necessarily engage in that, as we have to, to keep birth safe, because part of keeping home birth safe is safe hospital transports and those kind of relationships, and we all work inside institutions, right? They may not be the four walls of a hospital or a birthing center, but I live in a state with licensure, and so being a licensed midwife, I have to follow the laws as they are written. Some are vague, and so that can be really challenging. Then, not holding in your body the hard birth, like the births where you see the complications that rarely happen, but then you see it, and then working through that in a safe space, like what does that look like? In my community, that can be peer review, but sometimes I can't speak for anybody else, but sometimes there is fear of judgment from other midwives about the decisions you make, and peer review should be a safe place and we all work hard to make it a safe place, but for some of us, it's just hard to be really open, and so working through a lot of those issues.
I found if anybody's listening to this and looking for tips, delegation if … Like I delegate what I can. I work with a social media person who handles that stuff for me for breastfeeding support so that people feel prepared. I work with breastfeeding specialists in Georgia who provides that support, and then another really hard part of midwifery is the financial piece, because oftentimes, home birth midwives, the type of home birth midwife I am, at least, has difficulty billing insurance, so in order to make this work sustainable, it costs money, right? It costs money to run a practice, and some of us aren't …
Well, let me, again, not to speak for other people. I have a hard time asking people for money. I have a contract, but that compassion piece comes in a lot, and a lot of the people who seek home birth care might not have access to that cash pay fee upfront, and how do we balance making sure that we're running a financially sustainable practice with also providing accessible care to people, and part of that, for me, is working with a biller, but sometimes in our culture, our culture in general, we feel like we have to do all the things, or I feel like I have to do all the things, and so letting go of doing that is also a challenge. That was kind of a long-winded answer.
Rebecca Dekker:
No. I mean, I think that is really helpful for people listening. I don't think a lot of people who want to become a home birth midwife think about the financial aspect as much. They just want to catch babies, but then you realize you do have to make a living and you have your own bills to pay, and that can be really stressful. That can be a stressful side of it.
Melek Oz:
It is. Yeah. It is really challenging. In our community, there's actually a really great nonprofit called Black Home Birth Matters ATX that does a lot of really awesome fundraisers, and then for Black birthing people, they can access that and apply, and that helps offset some of the upfront costs, but otherwise, I've seen people crowdfund or have to take out loans, and then you have to consider if you're the birthing person, like what does that look like, and as home birth midwives, we can't guarantee any outcome, so sometimes people are thinking, "Well, what if I pay this upfront, and then I have to go to the hospital, and then the interns only pays the hospital," and so those are all factors that have to be balanced.
Rebecca Dekker:
It's so funny. It just seems very far removed from the life you were living kind of as a doula before. Not that finances aren't an issue for doulas, but this whole dealing with billing and insurance reimbursement and …
Melek Oz:
Yes, and there's just so many more expenses for me as a midwife, right?
Rebecca Dekker:
Okay.
Melek Oz:
Lab fees, office space, administrative, charting software-
Rebecca Dekker:
Equipment like Doppler.
Melek Oz:
Equipment, exactly. Exactly. I worked in unpaid apprenticeship. I did doula work to cover those costs, but ultimately, it was unpaid, which raised my taxable income, which is that's a hard discussion, and so I think a lot of times, what we see is the same types of people becoming midwives, having the privilege to make it through apprenticeship and become midwives, and then when you're trying to work a sustainable practice, it's just, it's hard. It's hard, and none of that is the birthing person's job to think about.
It's as a midwife, those are the considerations I have.
Rebecca Dekker:
Thinking back to when you first started getting involved in advocacy in this field, what changes have you seen in the birth world over the past decade, and just one, I was thinking of while you were talking is that you were talking about ICAN, how it used to be the only option for like support if you'd had a C-section was an in-person ICAN group. Facebook groups didn't exist 10 years ago, but what other changes have you seen in the last 10 years, maybe at hospitals in your community or birth workers in your community?
Melek Oz:
Definitely. When I'm thinking back to the beginning, when I was at ICAN … I live in Austin. Three, three and a half hours north is Dallas Fort Worth, and then I'm not … That's down south.
I think that's the, but there's Houston, and 10 years ago, in the Dallas Fort Worth area, there was a doctor who supported breech vaginal birth, breech VBAC, VBAC after multiple C-sections, VBAC after what they call special scar C-sections, which is anything other than like low-transverse, which can be difficult to find a provider, so when I was an ICAN chapter co-leader, and then in Houston, there was … I don't know if he's still practicing, but there was a doctor who I think did breech vaginal birth, and so there were options for people to travel. If they couldn't find a provider in Austin to support them, they could go three and a half hours north or three and a half hours south if hospital birth was what they wanted for whatever reason, and now, as far as I know, the doctor in DFW isn't practicing anymore, and I don't know about Houston, but it was nice to be able to give those referrals like, "Oh, you don't feel great about a home birth, and maybe there aren't options that you feel are great here in Austin based on whatever you value," and travel can be cost-prohibitive or whatever, but it was an option, and access to social media certainly has helped people discover what different norms in different communities because I think sometimes people will hear someone, a provider say, "Oh, I can't do that," or, "That's illegal," or they'll use words that would stop somebody from even doing more research, and what they mean is maybe that's against hospital policy or for midwives, in a state that has licensure like me, like, "Oh, that's against the law," well, that's against the law here, but in a state that doesn't have licensure, it could be different. I think people have access to more information, which is really great in seeing what's possible, right? Like yeah, you can have a breech VBAC or a breech vaginal birth, and then the flip side of that is, is making sure that you're getting information on what makes that safe, and then who decides what makes that safe, right?
Like, "What does that mean?," "What does that mean for you?," "What does that mean in your community?," like those different kinds of things. We have access to all this information, which is wonderful, but can also be kind of overwhelming, especially if you don't know how to sift through it, or if you don't have somebody that kind of guide you to sift through it.
Rebecca Dekker:
Yeah, and so you're saying so some of the options, our education and awareness is expanded, but some of the options have decreased in terms of like with retirement of practitioners who are skilled and things like breech vaginal birth, and they're no longer practicing. What about hospitals in the Austin area? Do you feel like 10 years ago, when you were practicing as a doula, do you feel like the environment has improved for birthing people when they go into a local hospital, or has it gotten worse, or is it about the same?
Melek Oz:
That's also a really nuanced question, so I'll say when I was working as a doula, I was working with a different population of people, people who had different risk factors, people who had certain privileges in general, a lot of people who had private insurance. There used to be a county hospital that … County hospitals have, sometimes people will choose to go to different hospital systems for different reasons, so when I was an ICAN chapter leader, when I was a doula, people would consider different hospitals for different reasons. We, the home birth community, home birth midwifery community has worked really hard. A couple of midwives, or actually the whole midwifery community has worked really hard to build a relationship with a hospital system here in town St. David's, to accept our home birth transfers, and so what that looks like is we're able to coordinate with a liaison, say, "We've got this client with these risk factors."
I can't speak for anybody else's practice, but what that can look like is if a client needs a hospital birth or needs an induction, that process can be a lot smoother for the client. Monitrice is an option for some people, and monitrices looks like a home birth midwife or a midwife providing complete prenatal care so you get all the support and all the education and the parts of midwifery that really, really help people feel heard and supported, but maybe you need a hospital birth, or maybe you want a hospital birth for access to the tools they have there in our community. That's a possibility because we have that relationship with the hospital. If you have risk factors that you need a hospital birth, that care can be coordinated, and that's, in my opinion, what makes birth safer, right? If a person needs higher level care at the time of birth or any time before birth, being able to quickly coordinate that care and avoiding delays in assessment or providing that care can be really helpful.
We have a medical school now, which there are options at teaching hospitals that when I … I remember when I was an ICAN chapter leader and a childbirth educator, teaching hospitals sometimes will use tools that other hospitals might not, like forceps, right? Forceps are one of those things that we kind of talk about are lost arts, or we're losing the arts, "Art" being in quotes because forceps have risks, but I remember when I was a doula, when I would sit down with people who were birthing at a hospital where that might be an option, right? I would say like, "You might have heard some scary things about forceps. There are risks to forceps, but if it came down to using forceps or a vacuum, or basically an assisted vaginal delivery, do you have questions about that?"
"Do you want to ask your provider if that's an option? What would that look like?" Those are things that as a consumer, you might not think about, and it's not ideal to think about when you're 10 centimeters and pushing, so if that option is discussed beforehand, knowing where you can access that maybe, like if that's something that you would want, like, "Oh, if I go to this hospital, forceps aren't an option," or, "If I go to this hospital, forceps are an option," or, "With this provider, a vacuum might be an option." Just like that piece is an important part of the education, and so there are hospitals in my area that still provide those options, but alongside that, you have to discuss the drawbacks of delivering in that, and what does it mean to deliver with a resident, or what does it mean to have a student in midwifery? That's all part of the larger discussion.
Rebecca Dekker:
So that, and that's something that's new that's happened in the last 10 years, is kind of this new medical school, more residents-
Melek Oz:
The medical school, for sure, is in the last 10 years … I can't remember, give you the exact date. The county hospital closed down within the last 10 years, and I don't know what the transition looked like, but the medical school now is there, and that medical school is training the next generation of obstetricians.
Rebecca Dekker:
I would say that's actually one reason I hear a lot of doulas going into home birth midwifery, because for them, they feel, … I know you're talking about the difficulty of being sustainable in home birth, but in some ways, you don't have to deal with the constant struggles of being in with your clients in an institution, and so being at home can have more of a peaceful environment, a higher chance of having peaceful births with your clients, so that makes sense.
Melek Oz:
Absolutely.
Rebecca Dekker:
Melek, I would love for you to give advice to two people before we go. Could you give some advice to somebody who's planning a VBAC and advice to our student midwives who are listening?
Melek Oz:
Okay. I'm going to try to make this-
Rebecca Dekker:
We'll start with the VBAC if that's okay.
Melek Oz:
Yes, absolutely. I'm going to preface this by saying if you find me giving VBAC advice from 10 years ago on the internet, I have evolved. From where I am sitting right now, the number one thing, and this will never change, is you're making sure you have a supportive provider and a supportive location of birth. Those are going to be the determinants that are within your control of having a vaginal birth after Cesarean. When I say that, I want to be very clear that it's a nuanced decision because it really depends on what you value, right?
Like there's a lot of dogma and a lot of people have a lot of strong opinions about, "Okay, it's safest or it's best done here," "You can't do it with an epidural," and really, in the end, you're the one who has to feel good and safe about the choices you made. I've said should a lot in this, and I'm really working on eliminating that word for my vocabulary because there's no should, but if you have a supportive provider and you have a supportive birth location, whatever that looks like for you, you're already well ahead of the game. We know that most people who have had a cesarean will go on to have a vaginal delivery.
Rebecca Dekker:
If they're supported in doing so.
Melek Oz:
Yes, if they're supported in doing so, right, if they're not scheduled for 39-week C-sections, if they're not told, "Oh, the baby's too big," or, "Your pelvis is too small," or, "This is why you can't," and be very careful about where you get your information because there are for-profit programs that benefit monetarily or however from giving half information or saying, "Just do this," and when you're a person who really wants to have a vaginal birth after cesarean, it's very easy to want to hear like, "If you just do this, then this," and trust is a huge part of having a vaginal birth after Cesarean. For some people, not all, some people have come through and lost trust in institutions or providers because they weren't well-supported in that first experience, and some people haven't, right? That's why it's so personal. You have to figure out what you value. Where can you get reliable information?
If you're getting information from a for-profit, one easy way to tell if it's legitimate is, "Are they able to grant CEUs to continuing education to healthcare providers?" Right? That's nurse-midwives. If a healthcare provider can take their class and get CEUs, that gives you a little hint that you're going to get balanced information. Talk to a lot of people, hear their stories, and pay attention. Did they have a VBAC because their baby just fell out at 38 weeks at seven pounds?
That's very different than if you're somebody who goes to 42 weeks with a nine, nine and a half-pound baby, so that would be my general advice for seeking, and then it's all about balance, right? Like, "Can you make a plan A and a plan B? Does it feel good to you to sit with what an empowered C-section would look like?" You know? "Does having some control over that element, does that help you release?"
Then, birth story processing, right? There are people who specialize in walking you through your birth story and releasing what you can release from that before going into your next birth experience.
Rebecca Dekker:
Yeah, I love that work. I think that's really important, the mental aspect of planning of a VBAC. What about student midwives? I know it was only a couple … It wasn't too long ago that you were a student. I know you love working with students, so what advice do you have for them?
Melek Oz:
I love- The number one bit of advice that I can give you is to consider carefully the path you take. There are many valid paths to midwifery. Nurse midwifery is one. A CPM, a certified professional midwife is another.
We can't know the future, right? We can't know where we'll live one day or what our needs will look like one day. Consider carefully which path you take, where you might want to practice in the future. Do you always want to do home births? Do you want to have the ability to work in a hospital?
Do you want to be able to provide a fuller scope of care? Is licensure going to be something that might affect you depending on where you live? Then, interview multiple preceptors. Find out how they operate, how many students they've trained, how many students have graduated, or finished with them. It's always a good idea to work with multiple preceptors.
Pay attention to birth in any environment. In the hospital, you learn. In home births, you learn. You learn from every single clinician and every single birth experience that you have the privilege of attending, and so don't say never, like, "I'll never do this," "I'll never do that," because you truly never know, so really keeping an open mind about the pathway that you take, finding a preceptor who honors students, and what does that mean to you to be honored as a student? Students, in my opinion, bring value.
They are studying the most up-to-date information. They're often very eager. There's a lot of discussion in some communities about whether we should be paying students, that I personally, I didn't used to think that, and now I really see the value in paying students, and talk to other students, right? I graduated five years ago. I don't keep up with what the paperwork looks like.
The changes in the paperwork, I'm not … You would be better off talking to students who are in it or just graduated. I remember when I was at the end, being in a Facebook group called New and Student Midwives, and the information that you can get about what apprenticeship looks like or what pathways look like in 2022 is going to be different. Then finally, for Black and brown midwife specifically, I have to say that I know that this work is hard. There will be people who, whether consciously or not, will utilize students, Black and brown students and engage in, whether they're aware of it or not, microaggressive or aggressive behaviors, and witnessing that is hard.
At the end of the day, more Black and brown midwives mean more Black and brown preceptors, which can provide a safe space for you to learn, but at the end of the day, your mental health comes first, and if you can find spaces that are safe, there are Facebook groups specifically for birth workers of color and birth workers of color only. There are some peer reviews online wherever, where you can unpack that in a space where you never have to justify how you're feeling, or you're never going to be dismissed. That is really important. This work is hard for everyone, and it can be harder when you're working in institutions that are racist and have been racist since their founding.
Rebecca Dekker:
Yeah, there's definitely a lot of very well-meaning, but a lot of white midwife preceptors who can cause a lot of harm without realizing it because although they say they're against racism, they haven't actually examined their own internal beliefs and assumptions and biases and-
Melek Oz:
And it's human nature to be on the defensive. I understand that, but that's an issue for therapy, right? That's not a student's job to constantly be like, "Oh, you did that," and there's a power imbalance, right? Like you're depending on this person for signatures or to keep inviting you to stuff, so there's an inherent power imbalance. There are organizations, Mercy in Action is one I love, that does a lot of really good work and really good teaching around unpacking that stuff, and what does that look like?
I encourage preceptors to always, white, Black, whoever, but I encourage us all to be doing that constant unpacking of how systemic racism affects how we were trained, our beliefs, all of that stuff. It's life work.
Rebecca Dekker:
I love how you were envisioning how student midwives could be paid. Like that is a world that I'm sure any student midwives who are listening would be like, "Yes, yes."
Melek Oz:
There are people doing that work. I heard about it from a midwife who does a decolonizing apprenticeship workshop. She's in California, Matriz Midwife on Instagram. I paid what I could to hear what she had to say about it, and it was powerful. I had never thought about it, and it's transformative.
That's our job as providers, is to always be thinking about how we can make this better for ourselves, for our students, for our clients.
Rebecca Dekker:
Well, Melek, I have loved hearing from you and just all your wisdom and knowledge that you've been building up all over all the years, so I would love for our listeners to be able to follow your work. Like what's the best way for them to find you?
Melek Oz:
On Instagram, midwifemelek is my handle, and then that's my website. That's the only social media I'm on currently. Then, in the community, I actually work with a project at Lamp ATX, whose focus is on supporting Black, indigenous, and people of color with intersecting identities. It's run by a senior student midwife, Elena Colon, but I am the licensed provider so that clinical care can be provided to these-
Rebecca Dekker:
Okay, and what's their website again?
Melek Oz:
They're still working on a website, so @lampatx is their Instagram, and then that'll be linked to-
Rebecca Dekker:
The website-
Melek Oz:
That's really powerful, especially we have a large refugee community and a large queer community, and so it's a really great project for people with those intersecting identities.
Rebecca Dekker:
Well, thank you, Melek, for coming on the podcast. We are a big fan of yours, and we thank you for everything you've been doing in advocacy work and in your community over the last, more than a decade, so thanks so much for coming.
Melek Oz:
Well, and thank you for your support. As I said, you have always been supportive of me, gifting me the Evidence Based Birth professional membership when I was a doula and childbirth educator, and now inviting me onto your show, so I appreciate you as well.
Rebecca Dekker:
Yeah.
Melek Oz:
Awesome.
Rebecca Dekker:
Thank you, everyone, so much for listening to Melek. Share her story. I hope you were as inspired as I was by the work that Melek has done. Before I go, I just want to remind you again, that we are in the middle of our free trial opportunity for the Evidence Based Birth Professional membership, so if you want to continue your education and be part of a supportive community, make sure you go to evidencebasedbirth.com/membership and sign up for your 14-day free trial, and if you decide to stay a member with us, you'll get 20% off the monthly or annual price for the lifetime of your membership. Again, please join us in that free trial.
I hope to see you inside the membership, and for everyone, we will also see you next week. Bye. Today's podcast was brought to you by the Evidence Based Birth professional membership. The free articles and podcasts we provide to the public are supported by our professional membership program at Evidence Based Birth. Our members are professionals in the childbirth field who are committed to being change agents in their community.
Professional members at EBB get access to continuing education courses with up to 23 contact hours, live monthly training sessions, and exclusive library of printer-friendly PDFs to share with your clients and a supportive community for asking questions and sharing challenges, struggles, and success stories. We offer monthly and annual plans, as well as scholarships for students and for people of color. To learn more, visit evbirth.com/membership.
Listening to this podcast is an Australian College of Midwives CPD Recognised Activity.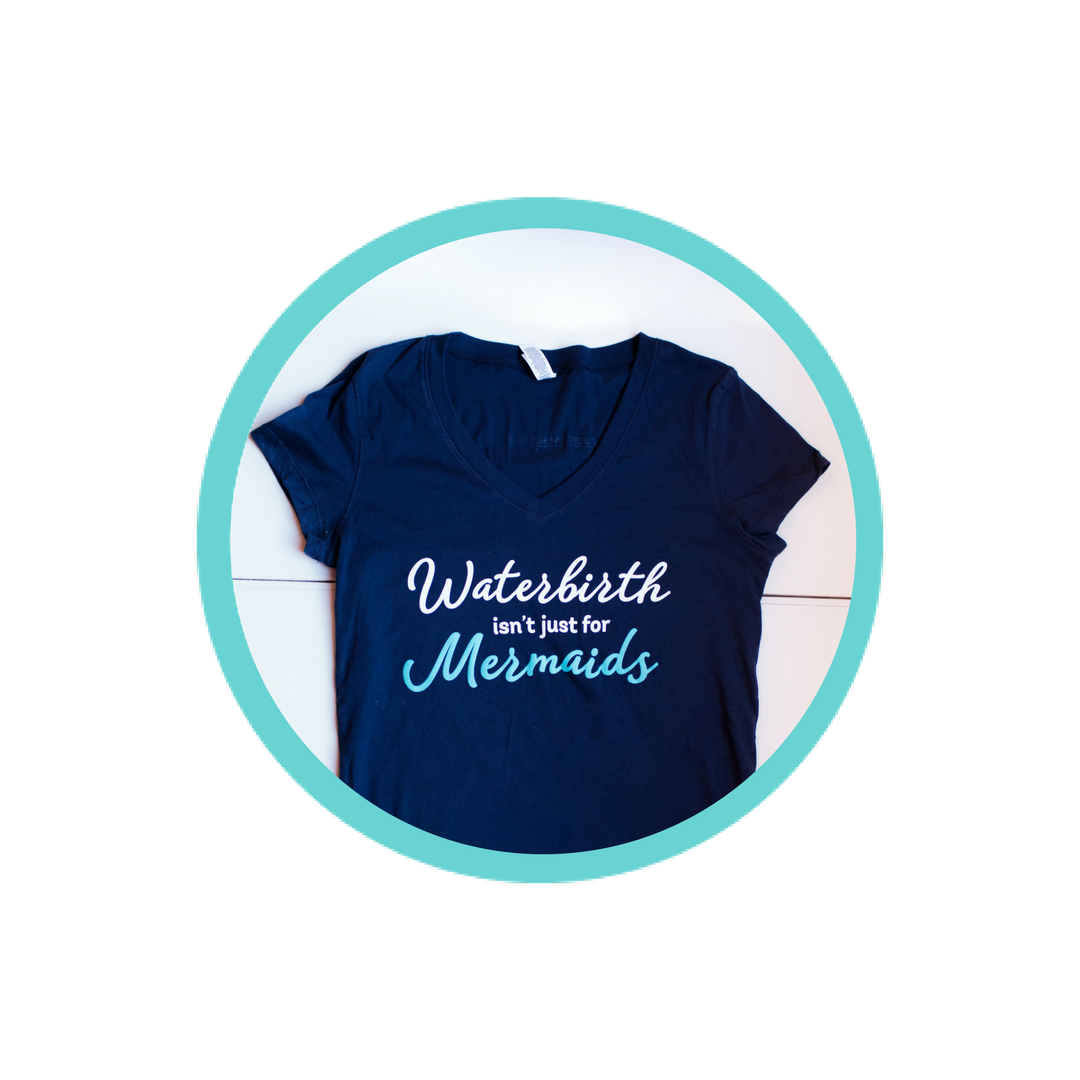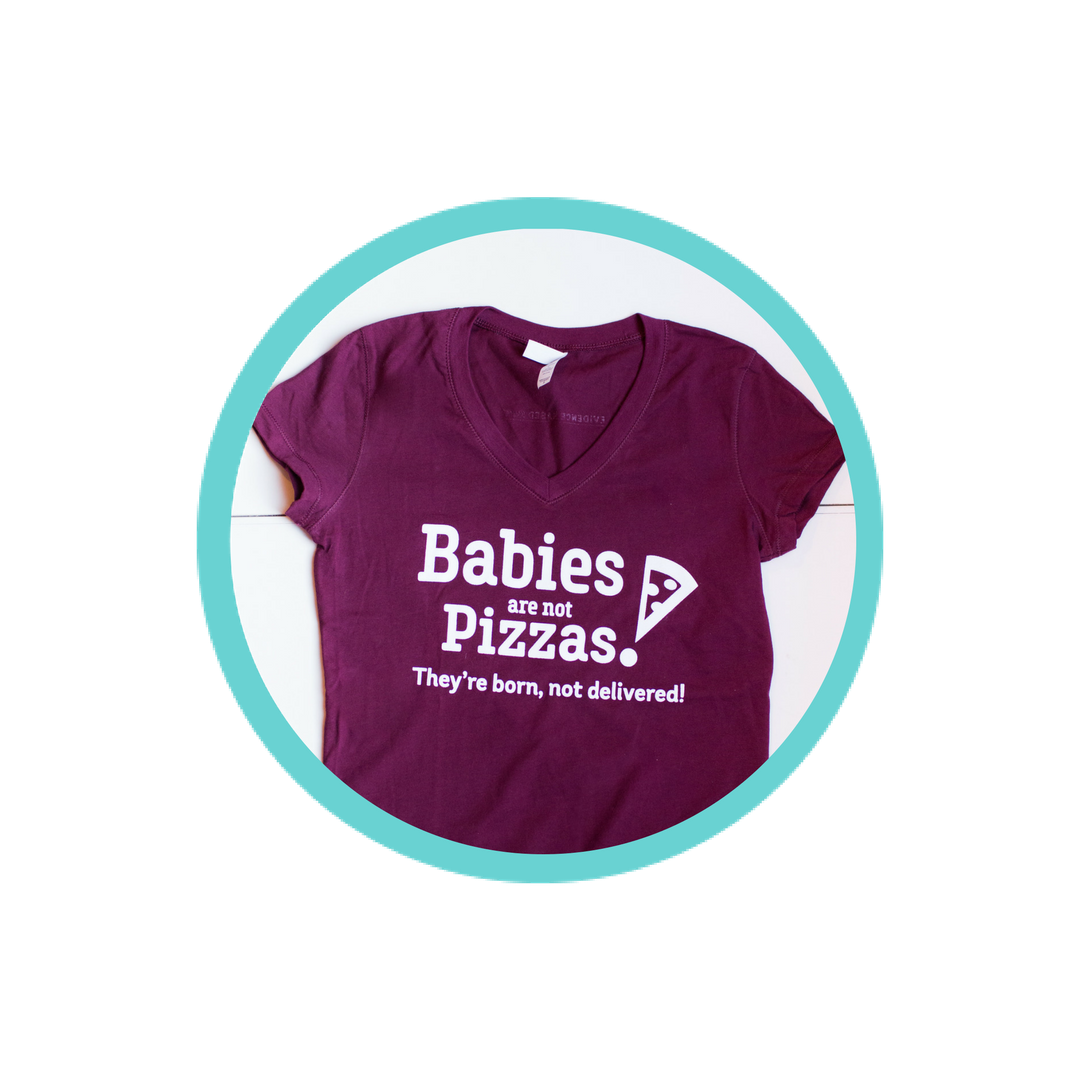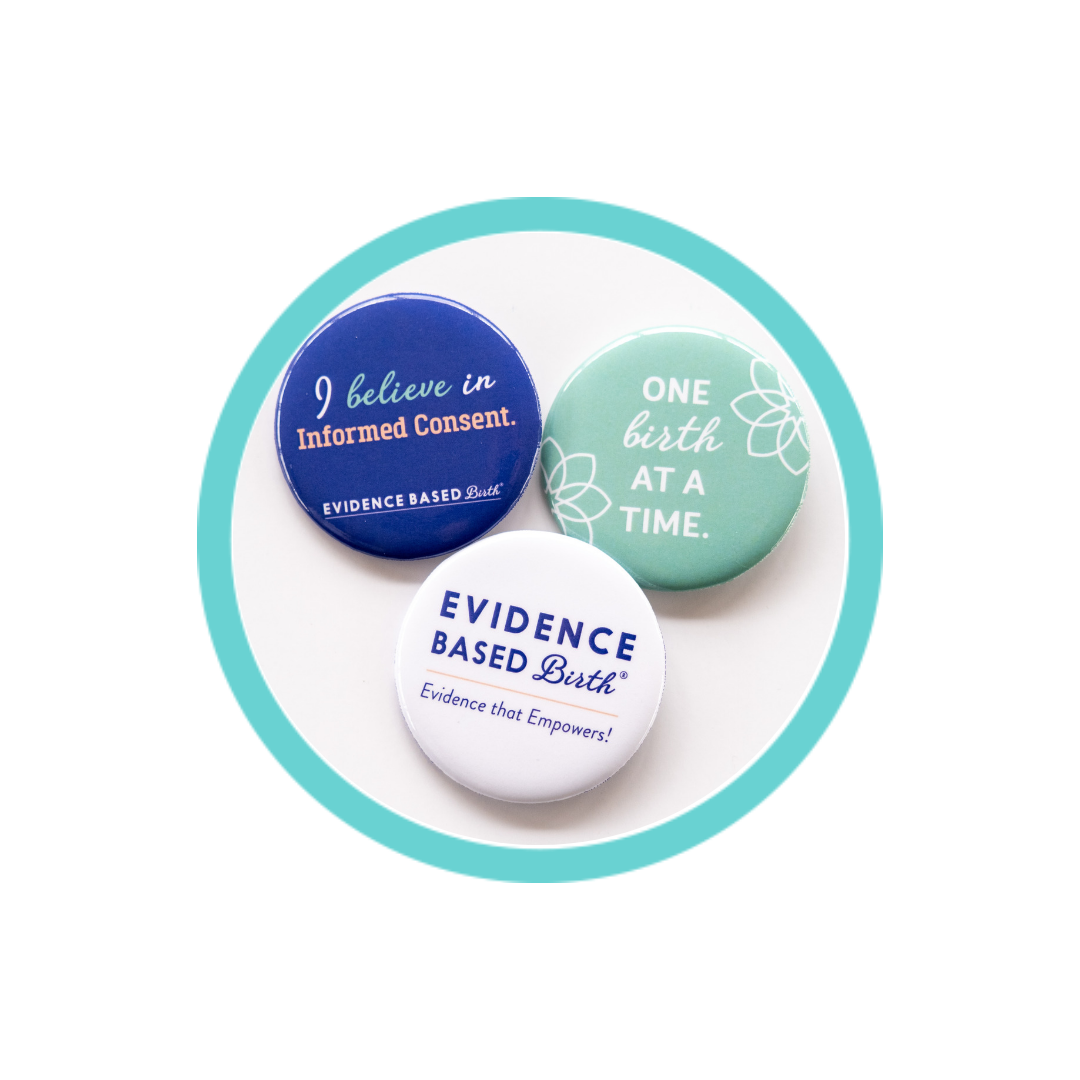 Stay empowered, read more :
August 21, 2012 by Rebecca Dekker, PhD, RN, APRN © Copyright Evidence Based Birth®. Please see disclaimer and terms of use. Today's interview is with Sharon Muza, a certified doula, lamaze certified childbirth educator, and birth doula trainer. This interview is a...