In today's episode we share the audio from a private livestream we did with our Pro Members at Evidence Based Birth®. We talk about three major topics related to updated research evidence on doulas: 1) research on the pandemic's effect on the doula profession around the world, 2) research on the difference between community-based doulas and private or traditional doulas, and 3) new info on paying or getting reimbursement for doula care in the U.S.
As a content note, this episode includes discussion of COVID-19, racism, and how a lack of postpartum coverage is in some cases tied to the same places that have abortion bans.
Today's episode is taught by Rebecca Dekker, PhD, RN (she/her), Ihotu Ali, MPH (she/her), and Erin Wilson, MPH (she/her). Dr. Dekker is a nurse with her PhD who is the founder and CEO of EBB. Ihotu is a community-based doula, Maya abdominal massage therapist, doctoral student in chiropractic medicine, director of the Oshun Center for Intercultural Healing, and Research Editor at EBB. Erin is a clinical researcher, doula, childbirth educator, and policy advocate. Together, we will share with you some research we were compiling about the evidence on doula care!
Content warning: Discussion of the COVID-19 pandemic, racism, and how a lack of postpartum Medicaid coverage is in some cases tied to the same places that are issuing abortion bans.
Transcript
-Dr. Rebecca Dekker: 
Hi, everyone. On today's podcast we're going to talk about updated research evidence on doulas. 
Welcome to the Evidence Based Birth® podcast. My name is Dr. Rebecca Dekker and I'm a nurse with my PhD and the founder of Evidence Based Birth®. Join me each week as we work together to get evidence-based information into the hands of families and professionals around the world. As a reminder, this information is not medical advice. See ebbirth.com/disclaimer for more details. 
Hi, everyone, and welcome to today's episode of the Evidence Based Birth® podcast. My name is Dr. Dr. Rebecca Dekker, pronouns she/her and I'm a nurse with my PhD and the founder of Evidence Based Birth®. Today I will be cohosting today's episode along with Ihotu Ali, MPH, and Erin Wilson, MPH. Today's episode is very special we are going to share with you the private audio and video from a livestream we did with our pro members here at EBB. In this livestream, we discussed three major topics related to updated research evidence on doulas. We talked about the research on the pandemic's effect on the doula profession, research on the difference between community-based doulas and private or traditional doulas and new info on paying or getting reimbursement for doula care in the United States. This podcast is also being posted on our YouTube channel in case you want to access the video of us and the screen share of some of the evidence that we're going to talk about. 
As a content note, this episode includes discussion of COVID-19, racism and how a lack of Medicaid postpartum coverage is in some cases tied at the same places that have abortion bans. Before I get started, I'd like to introduce the two people who will be co-teaching today's episode alongside me. Ihotu Ali, pronouns she/her, is a doula, Maya abdominal massage therapist, doctoral student in chiropractic medicine and a research editor at EBB. Ihotu, meaning love in the Idoma language, is the granddaughter of a traditional Nigerian chief, of Polish-Irish farmers and a graduate of Columbia University. Ihotu has conducted maternal health research with the United Nations before becoming a doula in 2011. Fascinated by the connections between Western and traditional medicine, Ihotu spent a decade studying in Afro-Indigenous and global cultural practices for childbirth and ancestral and wound healing. 
Ihotu is now alongside medical training and chiropractic care studying neuroscience, spirituality, and meditation. Ihotu is a cofounder of the Minnesota Healing Justice Network which was featured in Rolling Stone magazine for their focus on rest for residents and healers through the 2020 uprising, and Ihotu is also now the director of the Oshun Center for Intercultural Healing. Erin Wilson, pronouns she/her, is a clinical researcher who's also a doula and childbirth educator. Erin has an undergraduate degree in biology, a minor in English and a master's in public health. Erin currently lives with her family in a rural area in the mountains of Colorado which has given her more time to spend with her daughter, Evelyn. She also teaches virtual perinatal education classes and works with local nonprofits to work on lowering the caesarian rate. 
Now I'm going to take you to the recording that we did about the updated research evidence on doulas. 
Dr. Rebecca Dekker: 
Welcome, everyone. We're here to talk with you about new research and news related to doulas, which I know many of you are interested in because so many of our members are doulas. I have with me Erin Wilson and Ihotu Ali along with me. They recently published a newsletter all about the research on doulas, new research, and we wanted to go over that. Erin, what were we going to talk about first? 
Erin Wilson: 
Well, I can start with the insurance changes if you want. We're going to kind of go over the main topics that we did in that newsletter so community-based and private doulas and some expanded Medicare and Medicaid coverage, and Rebecca's going to talk about doulas in the pandemic, right? 
Dr. Rebecca Dekker: 
Okay. Well, let's save payment for last because I think that's a little bit- 
Erin Wilson: 
Sounds good. 
Dr. Rebecca Dekker: 
Yeah. Why don't I go- 
Erin Wilson: 
That's advanced. 
Dr. Rebecca Dekker: 
Okay. Yeah, that's an advanced topic, payment for doulas and reimbursement for doulas. Why don't I start with the pandemic research and then we'll have Ihotu talk about community-based doulas, then we'll move on to funding all of these wonderful doula care. Let's talk about COVID-19 and doulas around the world. I know many people feel like, "Well, the pandemic is sort of over, sort of not." Whatever side you fall on, I think we're still talking about how the pandemic affects doulas because it had such a big impact on the doula profession, and we're talking about several years of turbulence in the profession in terms of a lot of our doulas first of all actually saw their businesses increase or their practices increase which was a little bit of a surprise, I think, because we were thinking, "Well, it'll make it harder to do in person support." 
But instead what we saw is families around the world were more anxious and so a lot of how they addressed that was by hiring doulas. We saw that among our members and the doulas we work with, and then it also had a huge impact because of the doula's presence not always being physically welcome in hospitals anymore. We've looked at a couple studies. There was a survey done in early 2020 in the early days of the academic looking at the experiences of more than 500 doulas across 23 countries, and in the US they looked at 42 states, and the impact of the pandemic on doula support. This was a qualitative study so they were looking at the answers to open-ended questions and they primarily recruited through various Facebook doula groups. They were trying to get representation from private and community-based doulas, which Ihotu's going to talk more about that in a little bit. 
Then they went back in the summer of 2020 and followed back up with some of the doulas to find out how their experiences were changing. What the researchers found is that around the entire globe there was an almost universal restriction of doulas in hospitals in the early days of the pandemic and the first summer of the pandemic. In some locations, sometimes parents have had to choose between their doula and their partner but in most places they were not allowed to have both unless you were giving birth at a freestanding birth center or a home birth, in which cases most of the time you could have a doula and a partner. Doulas really had to rush to kind of re-envision their services so a lot of them added virtual support and they would do in person support if it was possible or virtual support if it was not.  
They started really training partners more, so a big role of the doula evolved into prenatal training of the partner or partners to support the birthing person, but doulas had a lot of anxieties during this time. They were really worried about whether or not virtual support was effective, they were also really worried about being labeled as nonessential, would that mean that they're taken less seriously, and they also had a huge concern with increasing rates of obstetric violence. Doulas around the world noted in their interviews and answers to open-ended questions that they were hearing from their clients about higher rates of obstetric violence and the doulas could not been there to buffer that or provide a barrier to that or witness to that. A lot of doulas had just before the pandemic finally started finding a little bit of acceptance in hospitals, and then being kicked out so quickly was really discouraging because they felt really devalued. 
Then it created the situation where in some hospitals, the doulas two years later still have not been welcomed back. Now, in many places they have been but in others it's like the hospitals almost were looking for a way to keep the doulas out so it became a good excuse to limit doula support. Often you think about the doula role, we talked about this before EBB, how it tends to highlight almost more the deficiencies of hospital support, or I should say the lack of support you get in the hospital. Having the doula there is often a very visible reminder of the fact that the hospital is not providing adequate emotional and physical support to laboring people and so it can be a bit of a… I don't know how to say this, but doulas can almost be seen by hospitals as adversaries instead of a part of the team. The pandemic gave a really easy excuse to kick the doulas out. 
Some other themes in the research from the study were strain and emotional burnout and trying to also deal with the closure of schools and childcare and just not having enough support in their own families. This was a global phenomenon that affected many, many doulas. I know things are changing again but I think some of the things that we saw, some of those themes and including an increased awareness of doulas, increased awareness of the fact that your partner may need a doula just as much as you in order to help teach them and coach them in support measures, and then also adding on this virtual component to both doula work and childbirth education. That article was published by Julie Johnson Searcy and Angela Castañeda in the United States, and it was published in a journal article called Frontiers in Sociology. I was wondering… I kind of alluded to community-based doulas and private doulas both being included in this research. If, Ihotu, you could talk a little bit about community-based doulas and kind of how they're different from a private doula. 
Ihotu Ali: 
Yeah. I started out as a community-based doula in New York City. I worked in Harlem and have seen the growth of community-based doulas around the country and perhaps globally in this really interesting way over the last 10 years. There is a beautiful report called Advancing Birth Justice: Community-Based Doula Models as a Standard of Care for Any Racial Disparities. It's done by Bey et al. We pulled from this report and kind of conversations amongst ourselves and with different community doulas to kind of come up with a chart that's in the research newsletter that breaks down the difference, community-based doulas and kind of traditional doula care. I can say for myself as a doula I went through the traditional doula training which is about 16 hours, a couple days of training. I didn't get much opportunity for ongoing mentorship or that was kind of optional. 
We covered the typical things. We covered birth and the stages of labor and we covered comfort measures and things like that, but then it was when I finished that training and I started working for a community-based organization in Harlem that I got all my extra training, which I would say community-based doula is like the traditional model plus, plus, plus, and then minus, minus, minus when it comes to the funding and how much money you get paid for how much more work you're doing. I remember being in Harlem and basically becoming like a social worker or being really sad that I hadn't gone to social work school because I needed those skills. The way we define it in the newsletter is community-based doulas are known, trusted and skilled individuals often from underserved communities who are trained to provide culturally grounded prenatal, birth and postpartum support. There's a piece about culture here and being from the community that we're working with. 
Then we also hold roles as patient advocates and we are really kind of protecting and holding space for birthing people who are more likely to experience interpersonal and systemic racism through birth. We're guiding people in birth, but we're also guiding them through a racist, sexist system that is working against them on many levels so people might need support with other things, housing and nutrition and emotional support through the process. I always say from my years as a community doula I was getting paid pennies but I was fed by the love of the work. It was really powerful, impactful work. I'm still close and I still talk to some of those folks. I think what's really nice about this Advancing Birth Justice report and other ones like it that have come out is talking about community-based doula care as requiring different training, requiring different funding streams. Then it's as a standard of care for ending racial disparities so this is a tool in anti-racism work in the birth world we can actually sustain because burnout is really high among community-based doulas. 
Dr. Rebecca Dekker: 
I'd love for you to talk about sustainability in a minute, Ihotu, but I've seen a disturbing trend of the term community-based doula being kind of co-opted by many white doulas. Can you talk a little bit about what are some more of the differences between a community-based doula and a traditional or private doula who practices in their community? Because I think that's one reason there's some confusion because doulas do practice in their community so how can we further distinguish those two? 
Ihotu Ali: 
Yeah. There are people that offer sliding scale or volunteer births and that's a little bit different because of are they from that community? Do they have a standing in that community? Are they already trusted even before they became a doula is one thing? One thing about training, it's training can take place over several months and is considered full spectrum doula support so it's also trauma informed, it might include how to support families from preconception all the way to postpartum and beyond, including human rights, anti-racism, birth justice, cultural practices around birth and postpartum healing and then mentorship is often included in this. But certification might not be available or it might not be desired by these doulas because of the limited kinds of certification bodies that we have, or how expensive it is. Yeah, so given how little I was paid as a community-based it did not make sense for me to maintain my doula certification, I'll say that upfront. It did not make any sense. 
Yeah. That's one difference. I would say the training for traditional doulas, they're not getting trained as much on advocacy, how racism plays a role specifically in the birth room, microaggressions to keep an eye out for, ways to respond to those microaggressions, how to protect your client. They're not getting that advanced level of advocacy training. They're often following this independent entrepreneurial business model where you have a client privately hiring you, and then as you go over more time and you accumulate more and more births, you've done 200, 300 births, you can make more and more money over time and you will still have access to wealthy communities that will pay you those higher rates. With community doulas, our folks are not really making more money over time. If we want to continue working in community, we're not increasing our income over time, so that's hard for us and our career. 
Then I'll say that and increasingly, and this is good news and this is also cautious optimism because there are issues around it, but community programs and grants and Medicaid reimbursement is happening more for community doulas. The challenges around things like Medicaid reimbursement I can talk about this more later, we can talk about the case of Minnesota in particular which was one of the first states, which is where I live now, it's my hometown. There are some strident requirements for certification, there are limitations on what training you did in order to certify and, ironically, some of those trainings you need to certify to get on a registry list to get reimbursed under Medicaid for seeing low-income clients don't include the additional training and the advocacy and the anti-racism work that we just talked about as well. 
Dr. Rebecca Dekker: 
I think the certification issue is a big issue and it's one reason a couple of years ago that I decided to no longer require certification for people to become an EBB instructor. You don't have to be certified and you don't have to keep your certification because I felt like that was gatekeeping and a barrier, so we took that away but then as kind of a leader in the birth world I get random emails from time to time from people working on legislation or things. I got some really disturbing emails over the last year or two and messages from people who said they were working on legislation and they wanted to know if EBB has a doula certification. They wanted to know because they wanted to put us on a list of approved certifications that would be on the list of, "Well, Medicaid will reimburse you if you have this certification or this certification." 
You can only imagine the kind of certifications that they were looking for. They were looking for not the type of training that you just spoke about, and that was alarming to me so I would always respond, "Why are you requiring certification? This is not necessarily part of community-based doulas. You're going to be disenfranchising all the doulas who are practicing in the community-based model who don't go through this certification model." Yeah. I was trying my best to teach people as we went but it was really alarming to me. Have you seen that as well in other communities, this heavy emphasis on certification from organizations that don't necessarily provide the well-rounded training you mentioned earlier? 
Ihotu Ali: 
1000% because the more entrepreneurial model, there's more wealth sitting in those organizations. Let's be clear, they're also often white-led organizations that might not even know all of the doulas of color in the area. Not that all community-based doulas are doulas of color, but this is the main group that we're talking about. Those organizations are the ones that can go and lobby so what we've seen in Minnesota is organizations that can go and lobby say, "Hey, we would like Medicaid funding for doulas," and because they have a relationship with the legislators and they're well-known, kind of they have the website and they have kind of this sustained community, they say, "Okay. We'll take doulas that have trained with you. We'll take doulas that are on your registry or we'll take doulas, the case in Minnesota, we'll take doulas who are billing through one particular organization that does not necessarily have relationships with all the doulas and does not even have additional funding to handle billing as an extra project for all of these doulas." 
We know healthcare billing is not easy. That's a whole other thing that we can talk about. The effort is good, we need more people who are experienced community-based doulas at the table in those conversations, meeting the legislators, building their relationships with the legislators, understanding, "How do we bill directly to doulas? How do we empower doulas with their own NPIs rather than just the white-led organizations that have the money to kind of distribute it the best that they're able to based on their own relationships over time?" And their interest. This is not necessarily their community either. For us these are our friends, these are our families, these are our colleagues. At the end of the day, we don't sleep if our people are not having support at their births. Other folks can sleep when it's not their problem. 
Erin Wilson: 
I just wanted to say Ihotu and I have talked about this offline, but I think this problem of the certification or being trained by a specific organization, I think it's pretty widespread even outside of community doulas because the hospital program that I worked for many years ago, you had to be trained by… I mean, their requirement was not that you were certified but who you were trained by, and then they even had a list of these organizations do not qualify. I mean, this was a long time ago so there were less doula training programs than there are now and it was already so limited so I think it's a pretty widespread problem. 
Dr. Rebecca Dekker: 
I think we have to call that out, is gatekeeping is part of white supremacy culture and it's happening in organizations. 
Ihotu Ali: 
I will say COPE (Community Outreach Perinatal Educator) training- Jennie Joseph's training- is really getting up there. That is one that has really built relationships that is allowed, I believe, in Minnesota. Then there's also… If anyone from Minnesota's watching, our Brown and Black birth workers here, including Rhonda Fellows. Rhonda Fellows teaches. We're in the process of trying to get more trainings of the different doula classes on the list. One thing you can do if you're working on legislation in your state, because there's a lot of states… I think it's 26 states now are making progress toward this, is just make sure that the right people are in the room, make sure you have the relationships with community-based doulas if you're going for Medicaid reimbursement. 
Dr. Rebecca Dekker: 
That was one thing I noticed in my state of Kentucky a couple years ago, somebody was talking about the Medicaid reimbursement for doulas. I was like, "Do you have any doulas of color at the table?" I think the answer was no at the time and it was like, "Okay. You need to go do some work before you start proposing legislation." Erin, do you want to talk a little bit… While we're talking about payment for doulas, I guess we can talk about it from a couple different perspectives. There's the whole Medicaid issue and then there's paying for doulas privately out of pocket. Can you talk about some of those different options? 
Erin Wilson: 
Yeah, sure. I'll talk a little bit about NPI numbers because Ihotu just mentioned that and I think it's a good thing to bring up really for any doula that you can go on the Medicare and Medicaid services website, the CMS website, and you can apply for an NPI which is a national provider identification. You don't have to be a certified doula in order to fill out that application but you will enter in different fields like when were you trained, information about births that you went to and your experiences. I think, like Ihotu kind of mentioned, it is a really valuable tool for having some autonomy and saying, "I'm a provider. These are the services that I'm doing." Just one piece of the toolkit that you would have to go to seek reimbursement, and then just to get a little bit into the alphabet soup of billing… I won't go too far into as I don't want to cause people to drop off of this Facebook live, but there are some codes that once you kind of wrap your head around what they are they can be really useful in seeking insurance coverage or insurance reimbursement. 
We already talked about NPI, that's the first alphabet soup. The second one that I want to bring up is a CPT code and that's just some medical billing speak for… It actually stands for current procedural terminology which doesn't really matter, it just means, "What are you doing? Who are you? What is the procedure or the thing that you're helping with?" Much to my joy many years ago I found out that there is a CPT code that just means continuous labor support so doulas, even if we're feeling down on ourselves we are actually recognized in medical billing terminology. We have a CPT code, and I'll just say what it is. It's 99499. That actually stands for continuous labor support so this can be a really helpful thing to know. You can include it in a letter to an insurance company to try to get coverage or reimbursement, a midwife or an OB can include it in your client's medical record to talk about that it's something that you're recommending. 
I'll just give an example of how that could happen. I'm going to throw out one more alphabet soup, and it's an ICD-9 code. You don't have to exactly remember that but it's a diagnosis code. There's a code for any type of diagnosis that you could get in a healthcare setting, and so an example could be a care provider or you as a doula could write a letter saying, "I'm working with a client or a patient that has gestational diabetes or has type 1 diabetes." I'm just using this as an example. You could use a diagnosis code. There's a separate one for gestational diabetes and there's also one for diabetes mellitus so just as an example you could say, "This client or patient of mine has diabetes. If they do not go into labor on their own, they will be induced at 39 weeks as standard of care. If they have an induction, there's a potential for their labor to be much longer, a prolonged labor. It could be really helpful for them to have extra labor support in the form of a doula and continuous labor support. 99499." 
Putting in both of those codes can be really helpful to really explain who are you, what's happening with you that maybe it could be a good idea for you to have extra labor support and then what type of labor support are we recommending for you. Both of those codes can be really helpful, and obviously diabetes and induction is just a random example but sometimes I would even take what happened, so coming from doula of the future, the birth has already happened, what happened, what codes could we use from what has already happened to show how our role is extra valuable. This is just obviously a specific example, we all know that doulas can be helpful in many other situations outside of the one that I've just explained, but this was just for the sake of example of how you could show your worth. Another thing that I think is extra important is really to talk about in your letter that doulas are proven to be beneficial in labor. You can say our EBB article about doulas, you can say a lot of different studies showing why we're awesome, why we deserve to be there and why we deserve to be paid a fair living wage. 
Dr. Rebecca Dekker: 
This is something you can use when you're writing to an insurance company to request reimbursement? 
Erin Wilson: 
Yes, exactly. Sorry if I didn't make that clear, but yeah. I would kind of weave all that into a letter either asking for reimbursement after the fact or asking for coverage upfront before you provided your services. I think all of this can be really helpful. There was some medical billing jargon in there. 
Dr. Rebecca Dekker: 
Yeah. Does one of you want to talk about the Medicaid extension because so many pregnancies in the United States are covered by Medicaid? What impact is that going to have on doulas getting reimbursement for their services? Which one of you wants to take that? 
Ihotu Ali: 
I was going to say on the private commercial reimbursement side of things there are some interesting things happening in Minnesota. Target Corporation is offering its employees a form that they can submit to Target? To the insurance company? I'm not sure. To cover up to $2000 in doula care, but there's a problem with the form and so it's like the right people haven't talked to each other. They ask for an NPI number and they ask for billing things that we don't have, and so it's just interesting that people are trying to make moves, and individual corporations are getting into this game too, but I think- 
Dr. Rebecca Dekker: 
As a benefit for their employees? 
Ihotu Ali: 
As a benefit. Mm-hmm. Yeah. Like maternity leave and doula care as an option, but it's been really hard to actually operationalize. Doulas aren't getting paid through it yet because of the logistics of the form. 
Erin Wilson: 
Okay. I was going to say I'll talk about what we covered in the newsletter which is this expansion and then, Ihotu, maybe if you want to check back in on how that can be problematic sometimes. It's kind of what you already said but I think it's a good tie-in. I'll just say two big things happened on April 1st, and we covered this in more detail in the newsletter, but on April 1st just recently these two expansions occurred. The first one is that Medicare and Medicaid extended healthcare coverage, and states have to opt in to this to be clear. Everyone doesn't have this already, but they gave the option for states to extend healthcare coverage for 12 months of continuous postpartum care. We all know that this one postpartum visit at six weeks is woefully inadequate so the idea here is it's this 12 month continuous spectrum where people can seek postpartum care. 
This also includes the babies that are born under the Children's Health Insurance Program, or CHIP. This is a five year program and if a state opts in then they need to include all eligible individuals that were either enrolled in Medicaid or enrolled in the children's healthcare program, and anybody that's given birth in the last 12 months is also eligible so if you've already given birth four months ago you're now eligible for this additional eight months of postpartum coverage. In theory this is great, we're cautiously optimistic. The other thing that happened on the same day is the US Department of Health and Human Services, they announced the availability of this big grant, $4.5 million, and it's all for the hiring, training, certifying and compensating of community-based doulas. Ihotu, I don't want to put you on the spot but I thought that's maybe where you can talk about a little bit about how does this actually impact doulas or how could this actually impact doulas in a meaningful way, or we can cover that in the next [inaudible 00:30:39]. 
Ihotu Ali: 
Yeah. 
Dr. Rebecca Dekker: 
It looks like… I mean, at the time that we're recording this already half of the US states have said they're going to- 
Ihotu Ali: 
I was going to ask which states… Well, I want to know which states. The states that already have really good kind of safety net care already or those that don't have good Medicaid coverage now don't have good postpartum Medicaid coverage as well. That would be the first question I would ask. I mean, I think it's really important. We know that so many maternal deaths happen in the postpartum period and postpartum is such a complicated and hard time for a lot of people, especially if you're on Medicaid. This is really important and we had Dr. Monica McLemore and Dr. Jamila Taylor come on the EBB podcast maybe a couple months ago and advocated for this. I'm really happy that it's passed and I think it's… I'm curious if there's any advocacy that we as birth workers can do at a legislative or state level to push those states who haven't adopted it to do so. 
Dr. Rebecca Dekker: 
Erin, do you want to read the list of states as of our  
Erin Wilson: 
Yeah, I was just going to say I was just looking for that. There's this nice graphic that maybe we can put up that shows the states that have adopted and implemented and then the states that have not adopted. It's a lot of states. It's 39 states, including DC, that have opted in so maybe it's actually easier to say the states that have not opted in if that's okay. 
Dr. Rebecca Dekker: 
Yeah. 
Erin Wilson: 
It's going to be a good geography test. Okay. Here are some states that have not opted in. All the other ones have. Wyoming, South Dakota, Wisconsin, Kansas, Texas, Mississippi, Alabama, Georgia, Florida, Tennessee and both of the Carolinas are the 11 states that have not opted in. 
Ihotu Ali: 
My first question was going to be what about the Southern states. 
Erin Wilson: 
I'm just relieved that I just knew all the states on that map. The Southern states, no, have not. 
Ihotu Ali: 
Yes. Yes. 
Erin Wilson: 
Most aren't. 
Ihotu Ali: 
And the correlation to abortion bans and low rates of midwives and not having certifications or licenses for midwives a lot of those states, Alabama, Georgia. Yeah. I was surprised about Wisconsin. I need to go next door and start talking to somebody. 
Dr. Rebecca Dekker: 
One of my concerns… I mean, it's great. I think that this is going to be a lot of money infused in community-based doula training, but I guess one of my concerns is that the money will, again, be co-opted by white-led organizations. I think we just need to be really cautious in advocating for any organizations that we're part of that this funding should go to the actual community-based doula training programs, as Ihotu was describing earlier what those are and what they mean and how they're embedded in the communities that they serve. It'll be interesting to see… Because whenever there is a mass infusion of money, it's a good thing, it's a good sign, but it's also… For me, my alert button goes off because I think of how people who are not part of this would be like, "Oh, money for us so we'll snag that out of the air and take that for our people." 
Ihotu Ali: 
Well, the way that I see it too is the systemic restrictions, the white supremacy, just things about our culture where we're thinking more about me than we're thinking about how to spread this equally around to those who need it the most even if I don't know who they are, even if I don't… Those restrictions are at the top, all the way down and then all the way at the bottom, and so you bring money into the top but it's going to still get bottlenecked at all these other restrictions coming down. This is long term work, this is lifelong work. I think it's good to have that money infusion but now we got to make sure that we keep working. Everybody's hopefully doing our work at different places all along that pathway. I can speak for Minnesota after the murder of George Floyd in 2020 there was a ton of money that came here and I will just say a lot of it got bottlenecked and it did not end up in the hands of people directly because of grant requirements and certifications and all the logistics that we put around money. 
Dr. Rebecca Dekker: 
Ihotu, could you talk a little bit about what are some ways that people can find community-based doulas if they're looking for one or they're trying to figure out who the community-based doulas are near them? 
Ihotu Ali: 
Yeah. I think there are some websites that do have Black and brown doulas featured. I would love to see websites also… I want a shout-out to poor white folks, to rural folks, to indigenous folks. There's many different groups that need community-based doula care, but it is very hard to find us online. Online can be a little bit of a more privileged space for business owners and established businesses that have checked all the boxes. I would say relationships is really the best way to get the most grassroots. A lot of those… I will shout-out Sista Midwife Productions which is a great site that if you're a Black doula or midwife you can be listed on that site absolutely for free. That is fantastic. A lot of the other Black and folks of color birth worker sites do require some kind of a fee to varying degrees and so that's a little bit harder for us to join given, as I explained, we have low income anyways. Then also you're not going to find folks on there because folks aren't going on there. 
I would recommend finding a midwife in your community, the wellness spaces in your community. Folks are doing things if you look so you might find a yoga teacher, you might find energy worker, you might find an artist who, through their own personal connections, knows who's doing what and can find folks in the community. A lot of folks here in Minnesota are on Instagram and are on social media but might not have a full website and be listed on these sites so I think it's relationship work. You can't just transactionally look up Black doulas in Minnesota and they'll all pop up. Some of them will pop up, but the more privileged ones will pop up so keep looking after that too, but ask one person who else they recommend you ask. What's that, the snowballing method? Ask one person who else, then ask those people who else and ask those people who else. I will say, on the EBB website there are a list of many birth justice organizations across all 50 states in the United States so that's a good place to begin. We often know each other so once you find one of us, you'll find a group. 
Dr. Rebecca Dekker: 
I also wanted to say that there are a lot of creative ways people are funding doula care while they're waiting for kind of society in general to start paying doulas and there's a couple we mentioned in our newsletter. There's the Hello Seven doula fund for Black families and there are just so many different amazing nonprofit doula agencies like GALS in Texas, HealthConnect One in Chicago, Ancient Song Doula Services in New York City, the By My Side Program in New York City, the Frontline Doulas in Los Angeles, there's Hope's Embrace in Kentucky near me and there's other programs or individual doulas who keep a pool of funding available for low income families through grants and private donations or perhaps they ask their more privileged clients to pay a little bit above their normal price so that they can fund people who can't afford doula care. 
There are definitely ways to be creative and we're really excited about all of the organizations that are doing that work, and hopefully some of that funding will reach them as well as organizations on the ground. I do say I keep an eye on… That you talk about these large donations that are coming from some of our billionaires in the US and I keep going and looking at MacKenzie Scott. She publishes the names of… With their permission. I think I've only seen one Black maternal health organization receive a donation out of the many hundreds of thousands of places, and I just feel like I'm still waiting for a philanthropist to figure out that these doula organizations on the ground in the communities are doing incredible work with families and it's not being shown or appreciated at these levels of philanthropy. 
Ihotu Ali: 
I'm surprised by that, especially with Jennie Joseph being TIME Woman of the Year. 
Dr. Rebecca Dekker: 
I know. 
Ihotu Ali: 
I wonder if that might come in the next year. I hope. 
Dr. Rebecca Dekker: 
I hope. That's why I'm saying it out loud. I'm manifesting it. I want to see every doula and midwife organization led by birth workers of color just get infused with money from some billionaire who decides to pay attention finally because it affects the whole feeling. When you provide doula support or midwife support to people who come from a community that's been targeted and marginalized, a doula from their own community or midwife from their own community can make all the difference in how they start parenthood and that journey of raising their children. 
Ihotu Ali: 
Right. Right. Well, there's that famous slightly controversial study or just intriguing study by Greenwood et al. but also Dr. Rachel Hardeman is on about how infants who are receiving care from a white doctor are more likely to die than if they- 
Dr. Rebecca Dekker: 
Black infants. Yeah. 
Ihotu Ali: 
Infants. Right. Than if they have a Black doctor. Racial concordance, this idea that Black people can receive more quality care from Black doctors is something that's becoming more a conversation. Why is that? It's like, well, they're trained the same way, right? But you feel more comfortable… If for whatever reason… If race is the connecting points, there might be other connecting points, gender, where you come from in the country, your language, your culture, but if race is one connecting point and you feel more comfortable as a patient to talk to honestly the doctor what's really going on, you're getting a better clinical picture, the doctor is paying more attention. I've seen studies that Black doctors are taking more notes on Black patients versus white doctors' notes on Black patients are shorter and just more terse and there wasn't more conversation and they're not getting the full picture. 
I think it trickles down into doula care too. It's really sensitive work. You're all up in someone's business in a really sensitive time, and when you feel comfortable and you can really build a deep relationship with someone who gets you, who's not looking down on you, who's not judging you for the way you decided to birth or how you sleep with your child or decisions around breastfeeding and chestfeeding, that's huge. That means that person can feel safe, can really relax and your nervous system can settle, you don't have high blood pressure. I mean, it's just… Doulas are very powerful, from doulas all the way into all of the healthcare settings. We're in the business of trying to make people feel safe. I think the money will come. MacKenzie Scott. 
Dr. Rebecca Dekker: 
Well, thank you Erin and Ihotu for coming on and talking with me about the research and the info you were collecting that past month, and appreciate you sharing so much. To our listeners, I hope you've enjoyed and learned something new today. 
Erin Wilson: 
Thanks, everyone. 
Dr. Rebecca Dekker: 
Okay. Thanks, everyone. Bye. 
Ihotu Ali: 
Bye. 
Dr. Rebecca Dekker: 
Today's podcast was brought to you by the Evidence Based Birth® professional membership. The free articles and podcasts we provide to the public are supported by our professional membership program at Evidence Based Birth®. Our members are professionals in the childbirth field who are committed to being change agents in their community. Professional members at EBB get access to continuing education courses with up to 23 contact hours, live monthly training sessions, an exclusive library of printer friendly PDFs to share with your clients, and a supportive community for asking questions and sharing challenges, struggles and success stories. We offer monthly and annual plans as well as scholarships for students and for people of color. To learn more, visit ebbirth.com/membership. 
Listening to this podcast is an Australian College of Midwives CPD Recognised Activity.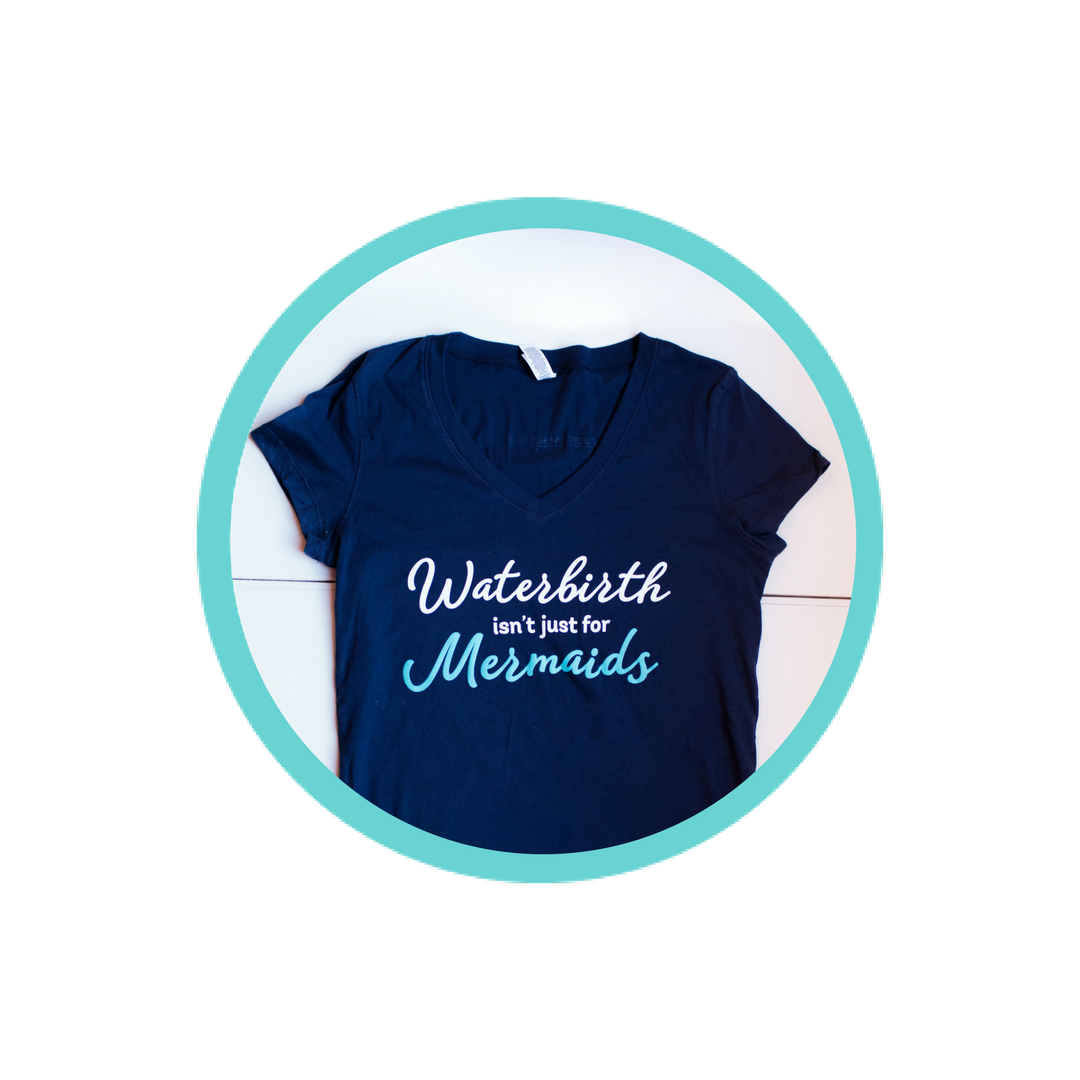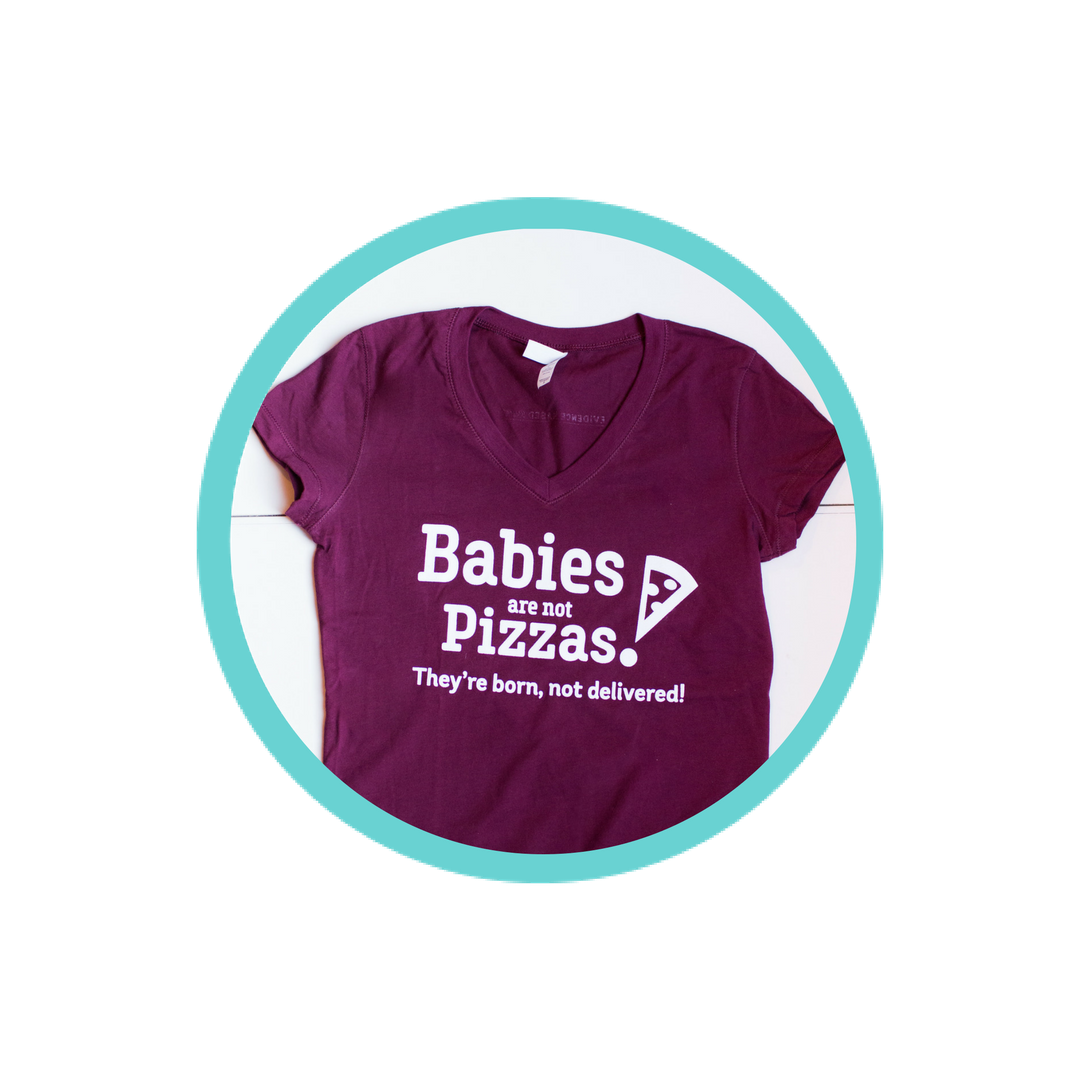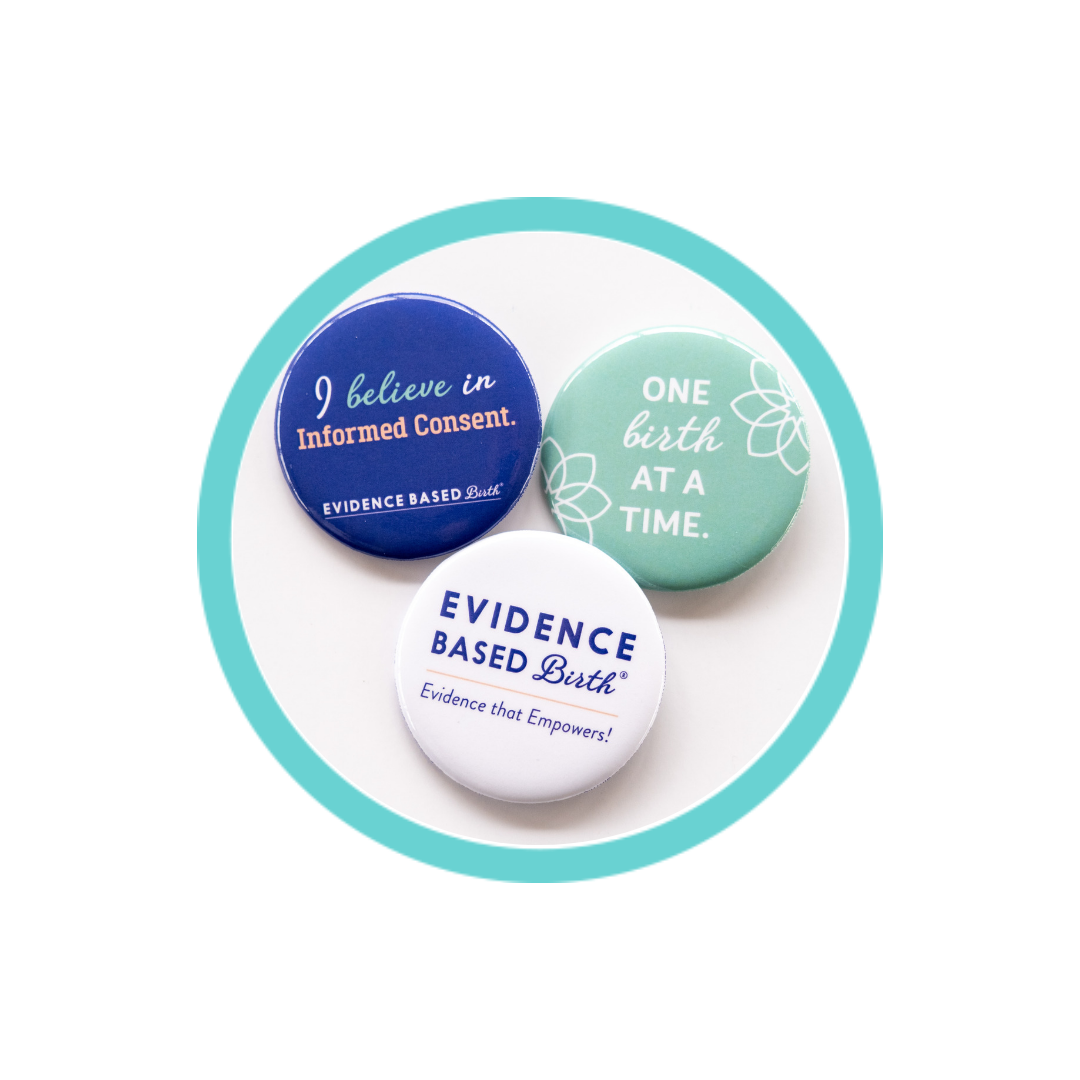 Stay empowered, read more :
Don't miss an episode! Subscribe to our podcast:  iTunes  |  Stitcher  |  Spotify In this episode, I'm talking with Malisa Dekker, a Postpartum Doula and Chef based in Brooklyn, New York, about her profound journey through two contrasting birth and postpartum...