Get Empowered With a Childbirth Class You Will Love! We are now offering many options and specialities for this amazing childbirth class!
Options include totally virtual, hybrid, accelerated, family specific, location specific, first time parents, and more!
Rebecca Dekker, PhD, RN
Founder of Evidence Based Birth®
When I walked into the hospital to have my first baby, I had no idea what I was getting myself into. My husband and I had read a few books and taken the standard hospital birthing class, but we weren't prepared to give birth in a broken health care system. I was told to stay in bed my entire labor and pressured into interventions I didn't need, which led to preventable complications, a traumatic birth, and separation from my newborn baby for hours.
After my birth, I looked up the research on everything that happened to me. I was shocked to find out that most of what was done was not based on evidence, but simply based on the traditions and culture of the hospital staff. 
The next time I had a baby, I decided to do things differently. I decided that I wanted an empowering birth, and to do so, I had to actually prepare this time! My partner and I needed to learn the evidence on childbirth practices, how to stay comfortable during labor, and how we could speak up and use our voices.
Here at EBB, we created the Evidence Based Birth® Childbirth Class to skillfully mentor you and your support team in evidence based care, comfort measures, and advocacy, so that you can embrace your birth and parenting experiences with courage and confidence.
We will be there with you every step of the way!
– Rebecca
"I really appreciated how informative it was. I knew a lot about the biology of birth and babies, but what we learned was just very impressive. It was a really good experience—fairly chill, fairly laid-back, and not nearly as awkward as I thought it might be. All the information—I never would've thought there was that much information out there! If we hadn't have taken this class, it would have been significantly more stressful." –Drew Stoudenmire
"One of the things that was huge for both of us was the research… Not only are we learning things that are evidence based, but this is not one of those things where, 'Just because someone put it in a research article, it must be true.' We both really loved that academic aspect of it. Everything we had learned gave us a lot more confidence, and the ability to focus on what we were doing and not have to worry about 'what-ifs'." – AnnaMarie Stoudenmire
Take the Evidence Based Birth® Childbirth Class:
Get mentorship, community, and guidance! 

Learn about evidence based care, comfort measures, and advocacy

Get prepared, get answers, get empowered!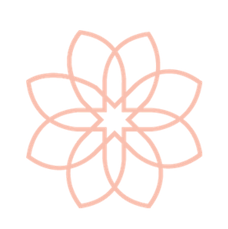 Don't you wish you could take a Childbirth Class that includes…
Mentorship from an experienced Evidence Based Birth® Instructor

Six classes (virtual options!) with your EBB Instructor and classmates to prepare for the labor process and practice your labor skills

Five weeks of online videos for you and your partner(s) to watch together (with closed captions in English and Spanish!)

In-depth, spiral-bound workbook in physical or digital format (your choice!)

BONUS: Breastfeeding/chestfeeding and newborn care videos

BONUS: Earn points throughout the class to get prizes at the end!
Ready to get empowered? Register for your class now!
Spots in each class are limited (6 families per class), so do not wait to schedule!
Want to Watch a Sample Instructional Video?
Watch this short video to get an idea of the types of skills you can learn in the Evidence Based Birth® Childbirth Class! You and your support person(s) will love watching these videos!
"Take this course! I started out nervous but now I'm very excited and looking forward to the birth of our baby! My husband and I feel very prepared!"
– Rachael Fryst
"Sign up! You'll feel more prepared for your baby and your partner."
– John Fryst
Hear The Experiences of Families
On the Evidence Based Birth® Podcast, hear about the class from many different perspectives! Listen to the birth stories of parents who have taken the class, Instructors who have taught the class, and doulas whose clients have taken the class. 
Don't miss an episode! Subscribe to our podcast:  iTunes  |  Stitcher  On today's podcast, we are talking with Evidence Based Birth® Childbirth Class parent, Kathryn Remivasan, about her experience giving birth to a posterior-positioned baby. Kathryn and her husband,...
FAQs
Frequently Asked Questions
Can't I just educate myself online using Google and YouTube?
A lot of that info you find online about pregnancy and birth? It's inaccurate! The benefit of the Evidence Based Birth® class is that we curate all of the best, evidence-based information for you. What's more, you can ask your experienced Evidence Based Birth® Instructor questions any time– meaning you'll have someone to mentor you through the process!
Shouldn't I just let the doctors and nurses tell me what to do?
Routine practices in some hospitals are still about 15 to 20 years behind the research, and there is a lot of pressure to conform to traditions that might not be in your best interests. We will teach you and your partner(s) how to be your own advocate—how to respectfully speak up for yourself, your partner, and your child. This is a skill you can use for the rest of your life!
My friends told me that taking a childbirth class is a waste of time.
Unfortunately, there are a lot of poor-quality classes out there, which have given childbirth education a bad reputation. The founder of Evidence Based Birth®, Rebecca Dekker, PhD, RN, is a former college prof who knows how to make classes exciting for teens and adults. The end result is a class that is motivating and SO much fun to participate in. You will learn more than you could ever imagine!
What will I learn in this class that could be of use to me?
Our students are most excited to learn about the entire toolkit of comfort measures for labor. We cover pain management techniques like massage, water immersion, upright birthing positions, acupressure, music therapy, and deep breathing, just to name a few. Then you get hands-on practice in our Comfort Measures Rehearsal. When labor starts, you and your support team will be ready! 
What makes the EBB Childbirth Class so different?
For starters, we talk about the real issues affecting childbirth today.  We do not shy away from addressing the issues caused by patriarchy,  institutional racism, or lack of inclusivity in our systems today.  We are not perfect, but we attempt to uncover the issues in a relaxing way and, when approached with an open mind, we find and discuss real life solutions to affect change for your birth.
How does the EBB Instructor mentor us?
Your EBB Instructor is there to provide you with guidance after you watch the course videos each week.  They will lead your class in discussion and answer all questions they can.  If they do not know the answer, since this is a series class, they will let you and strive to find an answer for you by utlizing their resources and the connected EBB community.  Your EBB Instructor is your touch stone through out the class and beyond!
What if I have more questions?
If you have questions about taking a class, we encourage you to reach out to the Instructor near you, or contact us by emailing info@evidencebasedbirth.com. Please put "Childbirth Class" in any emails. You can also click on the "Help" button below! 
It's time to register for your Evidence Based Birth® Childbirth Class!
Two things on the next page:
Step 1: Find a class near you
Step 2: Click through to your Instructor's registration page
Remember: There are only SIX SPOTS available in each class! First-time parents and experienced parents welcome!
Evidence Based Birth® Instructors are independent licensees and distributors of the Evidence Based Birth® Childbirth Class and are not employees or contractors of Evidence Based Birth®. You can find our terms and conditions for the class here.
Have a question? Contact us: