On today's podcast we're going to talk with Paula Richards about advocacy work as a trauma-informed nurse educator. 
Paula Richards (she/her) is a perinatal nurse and nurse educator who likes to nerd out about OB-related nursing professional development on Instagram under the handle @NurseBrownGirl. Paula joined the Evidence Based Birth® Instructor program in the spring of 2020 and she's also a guest teacher in the videos of our Evidence Based Birth® Childbirth Class where we talk about interventions during childbirth.
We talk about Paula's journey to become a nurse and her experience of unlearning traumatic childbirth practices that are problematic and harmful for birthing people. We also talk about the gap between evidence, human rights, and actual practice, as well as the need for more ethical nurse education.
Content warning: We will talk about traumatic childbirth and obstetric abuse. This episode also contains strong language, swear words, and how binary language/terminology is routinely used in labor and delivery.
If you'd prefer to read a transcript without swear words you can find that on our blog here.
Resources
Learn more about Paula Richards on Instagram here. 
 Learn more about The Business of Being Born here.
 Learn more about "Are There Benefits to Uterine Massage in the Third Stage of Labor" here. 
 Learn more about the Association of Women's Health Obstetric and Neonatal Nurses (AWHONN) here. 
 Learn more about "white supremacy culture" by Tema Okun here.
 Learn more about Cristen Pascucci and Birth Monopoly here.
 Learn more about Mandy Irby of The Birth Nurse here. 
Learn more about Maggie Runyon of Your Birth Partners Podcast here.
Transcript
Rebecca Dekker:
Hi, everyone. On today's podcast we're going to talk with Paula Richards about advocacy work as a trauma-informed nurse educator. 
 Welcome to the Evidence Based Birth® Podcast. My name is Rebecca Dekker and I'm a nurse with my PhD and the founder of Evidence Based Birth®. Join me each week as we work together to get evidence based information into the hands of families and professionals around the world. As a reminder, this information is not medical advice. See EBBirth.com/disclaimer for more details.
 Hi everyone and welcome to today's episode of the Evidence Based Birth® Podcast. My name is Rebecca Dekker, pronouns she/her, and I will be your host for today's episode. We are so excited to welcome our guest, Paula Richards. If there are any specific content or trigger warnings we will post them in the description or show notes that go along with this episode, but just a heads up, we will be talking about traumatic childbirth and there may be some strong language and swear words in this episode. Now I'd like to introduce our honored guest. 
 Paula Richards, pronouns she/her, is a human who has been answering "What are you?", since 1993. She also happens to work as a perinatal nurse and nurse educator and likes to nerd out about OB related nursing professional development on Instagram under the handle @NurseBrownGirl. Paula joined the Evidence Based Birth® instructor program in spring of 2020 and she's also a guest teacher in the videos of our Evidence Based Birth® childbirth class, when we talk about interventions during childbirth. We are so thrilled that Paula is here, welcome to the Evidence Based Birth® Podcast.
Paula Richards:
Hello.
Rebecca Dekker:
So Paula, can you tell us a little bit about how you became a nurse educator and what exactly do you define a perinatal nurse educator, what is your role?
Paula Richards:
Yeah, so I'm going to take it back even a little bit further. I became a nurse because of a series of life plot twists. Probably up to two months before my high school graduation I was going to straight up be a ballerina. I was admitted as a Dance Major for a Bachelor of Fine Arts, and I don't know if I've repressed how, I decided it would be cool to be a midwife. Really have never attended a birth, not knowing much about pregnancy, but in the quest to figure out, okay how does that happen, how does that profession work, I learned that in the state of Ohio, at least at that time and really still, mostly midwives in Ohio are nurses first. So Certified Nurse Midwives are the midwife credential that's recognize in Ohio. We do have some Certified Professional Midwives. I don't know if we have any CMs in Ohio practicing, but if they are it's kind of underground.
So off to nursing school, I went, and when I got the awesome opportunity of becoming a labor nurse right out of school what I noticed was that what I loved most about the work was laboring with people, seeing new families being born. Again, at least in the region where I work, that was primarily time that was managed or care that was… I'm not a huge fan of the word "managed" when it comes to labor, but it's time and clinical care that is, I don't know, mostly overseen by nurses. So I fell in love with that work and I found no reason to leave that if I loved it so much if I found it so fulfilling.
When I was looking at advanced nursing careers beyond a bachelor's in Nursing, I felt like the people most influential in my work were my mentors and educators, the people who really kind of lit a fire under my butt, and I don't know, the people I had the most rewarding relationships with and the most growth with. The most opportunity for growth and change was through nursing educating or educating other nurses. I use the term perinatal because it should encompass more than just labor. It's the pregnancy and the postpartum, and at least for the first decade of my practice at bedside, I was at an LDRP. It's a one-room birthing unit, a lot of them like to be tagged with the name birth center even though, as you teach in your class, that's not really a trademark.
Rebecca Dekker:
It's not a true birthing center, it's not …
Paula Richards:
Yeah, it's not a regulated title.
Rebecca Dekker:
You can still have an epidural, and a cesarean, and all the interventions you want.
Paula Richards:
I mean it was a hospital.
Rebecca Dekker:
A hospital.
Paula Richards:
Yeah, but there's no-
Rebecca Dekker:
But you labor, and recover, and have your postpartum stay all in the same room.
Paula Richards:
Correct, there's no separate postpartum.
Rebecca Dekker:
What's the lingo for that, again? LB what?
Paula Richards:
LDRP, yeah, labor, delivery, recovery, postpartum.
Rebecca Dekker:
LDRP, okay.
Paula Richards:
That's kind of the lingo. A lot of smaller hospitals are built in that fashion. It's a type of inpatient care model that's actually not built for thousands of births a year. So super high volumes it's more of that, I hate to say this, but factory. Move through, get funneled through the system of getting admitted, laboring, and we've got to clear our board. We have to most that patient over to postpartum. What I loved about that model though, the LDRP, was that I was able to cross-train to do both labor and postpartum in your function as one unit. So it was something that I have noticed since, that nurses who might do strictly labor or strictly postpartum kind of miss about the other side of that process. On the postpartum side, what got us here. On the labor side, what are the consequences of some of the things that we do.
Rebecca Dekker:
It's like a missing link.
Paula Richards:
Yeah, absolutely.
Rebecca Dekker:
You don't see the outcomes of the actions you took early or you don't understand what happens later on.
Paula Richards:
Right, and the way that the US system is set up, it's even that really brief postpartum. Even that postpartum nurse only gets just the tiniest glimpse because we're not really working in a system where we follow those patients. They might come back for their next baby or their next-
Rebecca Dekker:
But you only see them for a max of 48 to 72 hours unless they have major complications.
Paula Richards:
Right, and for my own births beyond my second postpartum day, I was like, I don't know what's happening, what's going on, what's normal, what's not.
Rebecca Dekker:
I remember when I was in nursing school in my Labor and Delivery/Postpartum rotation, my nursing school was unique in that they required us to do a home visit in every rotation. So I had to find a Labor and Delivery/Postpartum patient who was willing for me to come make a home visit and see them and their baby afterwards. So I went to their house a couple days after they were discharged and made a home visit, talked with them and gave them support, information, and saw their baby. It was so cool and I was like, it's just wild that that is not part of the model in the United States, that we don't follow-up after that 48 to 72 hours.
Paula Richards:
Yes, I feel like I have grown as a clinician in that we get so hype about the birth that even the recovery is super important that those first couple of hours, I'm going to keep it real, and I have absolutely, okay it's time to go, it's time to transfer, even if that means moving onto the next patient. I don't know what that says, is it the need for constant adrenaline to keep me going throughout the shift, but I have learned over the last 15 years to really appreciate then seeing them postpartum truly in that second day, even third if they stay. I think it was super eye-opening when five years in I wanted to expand my skillset a little bit and within that same LDRP cross-train to be a Special Care Nursery nurse.
Now I was seeing parents and families even longer-term because those were kids who might need maybe a week of antibiotics, maybe a month or two of some other therapy. Some late pretermers, preemies up to 32 weeks gestation, or I guess as low as 32 weeks gestation onward. The dynamics and the amount of care that isn't just your patient, just that baby, but it's truly that whole family unit, in a way that really made me a better labor nurse. I can now, as a labor nurse, better explain what course in a nursery might look like, and hopefully in a way that isn't super threatening and scary, because I don't know how you can make a nursery not scary, but I try. I try real hard.
Rebecca Dekker:
Did you go into nursing, labor, and delivery nursing, before you had children of your own, or did they come later?
Paula Richards:
It was concurrent. I was that girl senior year of nursing school, I was married and we were talking about having a family, learned a little bit about reproductive health, people don't just sneeze and get pregnant. I'm finishing up, we might see a positive pregnancy test in a year or two, or whatever. I graduated nursing school in May and I had my first baby in September of that year. I had just finished my postpartum orientation, I think I had a shift, maybe two on my own, and then I went into labor. I was back six weeks later for labor orientation and I was really young, and actually, I'm really grateful, believe it or not, for having kind of a shorter leave, because I was super isolated. I didn't have any other mom friends and when you don't have anybody else to talk to, as much as you love a baby, you and a baby is a lot to handle without a reprieve or adult conversation.
Rebecca Dekker:
The other nurses were like your village or your community?
Paula Richards:
Yeah, they were. There were a lot of us together too that were kind of growing our families at the same time. Then we ended up absolutely forming our village around each other.
Rebecca Dekker:
What inspired you to become an EBB instructor two years ago?
Paula Richards:
I formally got into education actually as a parent educator. I ended up having four kids in four years and I was working nights. I primarily worked nights at bedside, but I needed more opportunities to flex my schedule. I think one of the things that I love about nursing is that there's always the opportunity to find what we call per diem work. It's not necessarily a set schedule of hours but kind of when you can make work fit into your life. The more skillsets you apply are the more opportunities you have to make that kind of work for you, or at least work for my family.
What I noticed was that a lot of childbirth education starts with labor physiology that even labor nurses don't get. I think a lot of nurses that I'm meeting through social media are even like, "Wait a minute," again, "This blows my mind." It's the ABCs of pregnancy and childbirth but nurses are trained to get through orientation and staff a floor. What that means is that you have to have a very discreet number of skills that you have to get checked off, and so we kind of get indoctrinated into what routine care is for that particular unit and a lot of the physiology, even though we have a little background of it at school, is considered too specialized for nursing school really to dive deeper into or to make it, at least for me, a meaningful contribution to my understanding of labor physiology.
That was super interesting and I would come to the unit talking about the thing that I had just learned, or read, or found through my prep of parent childbirth ed. Then we started seeing an increased interest in home birth, and not just home birth, this would have been 2011, 2012 because I feel like I had-
Rebecca Dekker:
I think that's right after The Business of Being Born kind of came out.
Paula Richards:
Yeah, okay, so that story checks out. I had been teaching for a little bit before I found your blog, so I've been kind of stalking you for a while.
Rebecca Dekker:
Join the club.
Paula Richards:
Okay, that's great, I love that. I had parents asking really good questions about what was necessary and what wasn't and just a new generation of patient who genuinely wants to be involved in the decision-making. It was embarrassing the amount of questions that my immediate answer to was, "Well I don't know. It's kind of what we do." I'm nothing if not tenacious about trying to find that answer for you if I don't know it, so I found your work and I think even before signature articles and stuff I was like, "Okay so you want to go to EvidenceBasedBirth.com and Dr. Dekker breaks this stuff down. We can come back next class and we can talk about it or you can talk about it with your provider." So it feels like it's been a long time coming. I ramble, so I don't even know what the originally question was, but..
Rebecca Dekker:
Oh yeah, we were talking about becoming an instructor, but I'm curious, for a lot of labor and delivery nurses to become EBB instructors they talk about how there is this moment or a time point when they realized that a lot of what they'd been doing, that they'd been taught as nurses, was either not helpful or even harmful for families. Did you have a moment like that or did you realize that the evidence of something did not back up what nurses happen to be doing?
Paula Richards:
I mean everything I read from you, even if I go in I'm maybe 80% familiar with the content, then I'll read something that totally blows my mind. When I first reviewed the active third stage management, the pit, pitocin for third stage-
Rebecca Dekker:
Pitocin after your baby is born…
Paula Richards:
I had been peeping some nurse threads, I don't even remember where, but they were talking about, somebody even called it pedantic, difference between fundal assessment and fundal massage. When I read about fundal massage truly being an intervention, but something that I think every labor nurse that I know and probably every postpartum nurse that I know, so I'm speaking from my own personal experience, truly conflates those two things. "Oh, well but we have to…
Rebecca Dekker:
Oh, can you explain the difference for our listeners who don't know what fundal assessment and fundal massage means?
Paula Richards:
Yeah, the conversation goes something like that, oh well we check a fundus, which is the firm part of the uterus towards the top which kind of lands at the area around the belly button, right after birth. We assess that and usually for the first two hours, every 15 minutes or so, and then every couple of hours after that or whatever. That's great and we're assessing for primarily what we call "tone," so how hard or kind of mushy, and the technical term is "boggy," it is, which helps us also then gage how well it's potentially controlling bleeding because you have a muscle that's kind of clamping down on that dinner place sized wound that was created when the placenta detached.
Rebecca Dekker:
You want it to be kind of firm.
Paula Richards:
You want it to be kind of firm, yeah, because you want it to be kind of clamped down. You can do that, and actually you as in the birthing person, the person owning that fundus can do that and I now teach my patients what it is that I'm feeling for, simply by pressing gently at about the level of the belly button until you feel, I call it a knot or a ball, but that's essentially what a firm fundus will feel like. That would be a fundal assessment, assessing…
Rebecca Dekker:
You're just checking it.
Paula Richards:
Exactly, determining the status of the uterus after birth. But we teach fundal assessment by way of essentially mashing down on the abdomen, and that is technically fundal massage, you're massaging the fundus and-
Rebecca Dekker:
Rubbing it kind of roughly or hard.
Paula Richards:
That's why I call it "mashing." The technical term, again, is a fundal massage, but nobody's ever had a massage like that and felt good, which makes total sense, but why are we mashing on people every 15 minutes for the two hours of their recovery? It doesn't feel good. I had to go through that several times.
Rebecca Dekker:
It's painful.
Paula Richards:
It's super uncomfortable. If the bleeding looks okay, we're getting a visual assessment of output and then you can feel whether it's hard or soft, we know that if somebody is sitting or laying in one position for too long and they go to change positions all of the blood that's kind of pooled in the vagina comes out at once. We even teach it in discharge instructions, you might see clots up to the size of a lemon or an egg and that's considered normal, but never kind of put it all together. It's like, yeah dude, massage equals intervention. Assessment, totally different part of the nursing process. What are you doing? That's probably the most recent example because I feel like that's one of the more recent articles where I've had a moment of, what the (explicit) is happening?
Rebecca Dekker:
Yeah, and this is something if you go the EvidenceBasedBirth.com/thirdstage, spelling out the word third, and you search for the section on Are There Benefits to Uterine Massage in the Third Stage of Labor, we talk about how there's very little research on the subject but the largest study found on the topic found no benefits to uterine massage when a patient is also given synthetic or artificial oxytocin or pitocin after the birth to help prevent postpartum hemorrhage. Lots of people have contacted us at Evidence Based Birth® to say that this experience may be painful, uncomfortable, or traumatic and it was done without their consent. It's like the nurse was like, "I'm just going to check your fundus or your uterus," but then they go in there and really aggressive massage it.
Paula Richards:
Not even that…
Rebecca Dekker:
What did you say?
Paula Richards:
"Let me check your belly," and then the next thing you know-
Rebecca Dekker:
They're mashing into your stomach where you just gave birth.
Paula Richards:
I say this on my Instagram, I'm a forever trigger warning, content warning account because my every day is like, "Oh and then this other (explicit) up thing happened. Time to go to breakfast." People are like, "Wait a minute, what? What did you just say?" I want to say that up front, I can tell you that especially after C-sections, so when people are pretty heavily anesthetized, I have definitely performed massage deeply enough to feel the spine through the abdominal wall. You are right-
Rebecca Dekker:
Even after someone just had a cesarean incision?
Paula Richards:
Yeah.
Rebecca Dekker:
Where you stick your hand so deep into their abdomen you can feel their spine?
Paula Richards:
Through and then down, yeah. It's almost like kind of a scooping motion that happens because you're trying to, again, express clots. The conventional wisdom is that stuff can build, and build, and build. I mean one fun fact about the uterus is that at term it can hold up to six liters, so I mean it's an organ that's been stretched out, whatever. But we typically, after we are wrapping up a case and before we head to the recovery room, we'll do massage to express. That is included in the estimation of blood loss and then we head on over to recovery.
Rebecca Dekker:
So you try to massage out blood from the uterus?
Paula Richards:
Yeah, exactly, forcefully. It's not gentle. I have to think about what does that mean because there might not seem to be any consequence right then, but that patient takes their body with them and everything that's done to them through their recovery period. Then if we keep repeating that kind of vigorous mashing through the duration of a two-hour recovery, every 15 minutes for two hours depending on where you're working or what, again, is the conventional assessment, that super sucks to think about.
Rebecca Dekker:
What did nurses say when you educated them and you talk about how actually there's no research to support us doing this?
Paula Richards:
Jaws on the floor, yeah. It's a collective like, so my life is a lie? Not only that, like with most other things that don't really help, it's the immediate desire to justify how they have seen it help before.
Rebecca Dekker:
So there's a defensiveness.
Paula Richards:
Yeah, absolutely, because then-
Rebecca Dekker:
It makes sense because they're protecting their moral integrity, it's like you don't want to believe that you've been hurting people.
Paula Richards:
Yeah, absolutely. How could I come back and continue to do this if I'm injuring?
Rebecca Dekker:
Especially if you go into nursing to be a healer. Nursing is essentially one of the healing professions, and to find out you were trained to do things that may harm people and not help them, I can se how you would justify it and be like, "Well I saw it help this one time," or "All my patients that I do it to don't have it and the ones that I don't massage, they do have a hemorrhage," which as we know that kind of thinking is very flawed because our memories are not perfect. That's not a research study.
Paula Richards:
I mean that happened with, for example, IV access. I talk about IV access and IV fluids when I teach fetal monitoring, which I do for the Association of Women's Health Obstetric and Neonatal Nurses A1. We talk about what are considered intrauterine resuscitation methods, but it gets into the heart of a lot of routine obstetric care, which kind of revolves around fetal monitoring and etc. That whole class is a lot of what the (explicit) in succession, like, "Excuse me." So it's led to some really good discussions about the timeout. Knowing now what to do, let's think about how that changes your approach to what might be typed as a difficult patient because they come in not necessarily wanting to buy everything we're selling.
I mean nurses pride themselves on things like their efficiency. I am skilled because I can throw an IV in anybody and I can do it quickly, and whatever. I can keep the ball rolling. We get a lot of praise from each other when we might not otherwise, and just from the system we work for at large, so anybody who comes in-
Rebecca Dekker:
There's a lot of kind of reward from the group, it's social reward and social affiliation when you're efficient and things are done urgently and quickly, and-
Paula Richards:
Yeah, absolutely. When you have somebody come in who has a lot of questions, yeah, it kind of puts a wrench in just your whole process. So somebody who's first learning, which is kind of what I find fascinating about nursing education, is that I'm just full of problematic generalizations, but I feel like in my experience, again, we're not really good educators, we're not really taught what it is to teach. We're just expecting that somebody who has been deemed proficient or an expert is now also expert at methodology of pedagogy or whatever, or essentially the discipline of teaching others.
Expert nurses, expert anybody because I feel like I saw some of this in my undergrad even with some science, poor graduate TAs who had to teach Organic Chemistry, when you reach a certain level of knowledge breaking that down into the ABCs really takes some work. It really takes some reflection, it takes some dissection of your process as to how you got there. I've seen a lot of frustration on the part of not just educators but preceptors, because preceptors, which are nurses who train other nurses on the floor, are chosen a lot of times because they're efficient. They're the kind of nurses that the unit wants more of and the pace might be a little chop, chop, which is not conducive to learning how the body works through birth.
That's all stuff that has to happen, that people have to put in time on their own. As much as we say and claim, "Oh yeah, it's super-specialized and you get some on-the-job training," the bulk of it is, again, about how do you function as a cog in the system. Can you contribute to our productivity? So if you find yourself in an institution or a unit where culturally nothing has changed for 20 years, and then all of a sudden you, because you have done your own homework, and we're seeing a lot of nurses who are like, "I want to work in birth. I am a birth worker and the next step along my path to whatever is to be a labor nurse," they themselves become traumatized by-
Rebecca Dekker:
I was going to say in a way, emotionally.
Paula Richards:
…what it takes… Absolutely, because they officially know more about the physiology of birth than Miss Been-a-nurse-20-years, because she knows how birth is at that institution.
Rebecca Dekker:
She only knows it's that–
Paula Richards:
Yeah, exactly. So there's an element to training that if you don't have a good preceptor match can break that first job. There's an element of training that involves, unfortunately, how to become a nurse, which is a lot about those kind of harder skills. I, for example, have noticed that I'm more comfortable than a newer nurse, not just because I feel really strongly that if somebody doesn't want an IV I'm not touching them, that's super invasive, it's battery if I touch them without their consent, and we can talk about what their concerns might be about having IV access or the need for IV access, but when in an emergency I'm confident in getting that IV. Whereas somebody who's still maybe practicing might say, "Okay, well in the midst of an emergency I don't know that I can get that IV," and that's not going to come without some time and practice. So then it's navigating those conversations and then the reflection that, yeah dude, that takes some time.
Rebecca Dekker:
Yeah, this is feeling heavy for me just coming from a background of being a nursing professor.
Paula Richards:
I'm sorry.
Rebecca Dekker:
No, it's good. I've been having all these deep thoughts recently about how nursing education as a whole just needs to be completely reformed and undone.
Paula Richards:
Yeah, burn it all down.
Rebecca Dekker:
Undone and then rebuilt from the ground up, but there will always be so much resistance because of white supremacy culture and resistance to change. Some of the things you were talking about, the sense of urgency, if you Google white supremacy culture there is a document by Tema Okun that lists the different aspects of cultures and institutions that are built on colonized workspaces and white supremacy culture, and one of them is a sense of urgency. I thought a lot about how present that is in labor and delivery units in hospitals, that sense of urgency like we must speed this birth up, we must get this done, we must get this patient out of here. We were at the instructor retreat a few weeks ago and all of a sudden I realized that failure to progress, because we're working on updating that article, research on that-
Paula Richards:
I can't wait.
Rebecca Dekker:
Yeah, so failure to progress, that whole diagnosis that your body is failing to progress in a timely manner in our subjective point of view, it's based on that sense, a false sense of urgency. You called it efficiency. Why are we putting ourselves in these situations where we have to rush? Because we don't value the actual lives of the people who work there and the patients we're taking care of. If we're rush, rush, rushing, nobody actually really cares about the nurses, nobody actually really cares about the patients except for maybe the nurses. So you've got these oppressed groups that are trying their best and it really fails them.
Paula Richards:
Oh my gosh, talk about blowing my mind. When I first became a professional member, when I did what I consider your flagship Evidence Based Care modular course, and you started talking about it has a background in sociology but those pillars of oppression and just systems of oppression, and what kind of upholds what I do for work.
Rebecca Dekker:
What keeps that in place, yeah.
Paula Richards:
Yeah, exactly, how that plays out in lateral violence, because if you're so disenfranchised that you don't see a way forward or upward for a more systemic change, then what are you going to do? You're going to nitpick the new girl or whomever. That's the stuff that absolutely feels too big, but I continue to do this work and I continue to strongly ground myself in continued bedside because I tried to be a full-time educator and I failed at that. I missed patient care, but I miss the connection, and probably the immediate satisfaction, that comes from role modeling that change I want to see. 
When I graduated from my first big girl job, where I was at for almost a decade, my second nursing job, and I had been very familiar with your work up to that point and I feel like I was a professional member at that point as well, I read all the things, and I knew in a theoretical sense how cultural routine obstetric care is but I didn't live that. I was very proficient and comfortable in the unit where I learned to be a labor nurse, but that second job, for I think most nurses, blows you out of the water because when you get comfortable you know kind of what to expect. Then you meet a new provider, for example, who likes to put forceps at every birth, for what feels like no reason. If you've only ever worked at that institution, that's kind of how babies come out. Having-
Rebecca Dekker:
You just learn to accept the things that are every day and don't question them as easily until you go another job and you realize that people are doing things differently.
Paula Richards:
Absolutely. I worked at an institution where they have not had midwives, I'm calling them "delivering privileges" because that's what they're called, but it's like permission to attend births.
Rebecca Dekker:
There's no midwives with permission to attend births.
Paula Richards:
Correct, yeah. They will see patients through their prenatal care, but essentially medical residents, obstetric residents, handle all of the birthing.
Rebecca Dekker:
Is this normal for the nurses there, they don't really question it?
Paula Richards:
I mean that's kind of the thing, though. I was openly, what the (explicit), eyes to everybody. Under their breaths they're like, "Yeah dude, you just wait to call him until you see the ears." There's a lot of protective manipulation that gets learned because they might not feel empowered or like that they have the agency to openly report or raise questions. But I just am so tired of that (explicit). I can't, no. I love what I do and I can't continue… I could see myself doing it for another 15 years, but I cannot with that level of moral injury. And so-
Rebecca Dekker:
Once your eyes are open you can't close them back.
Paula Richards:
Yeah, and I mean it's been by degrees. I mean I was that nurse where for a long time was like, "I don't care what you put in your mouth when I'm not here." There's the subversion of, "no there's really no benefit to fasting in labor, but I'm not going to openly say or talk to the person who helps draft the policy that, hey can we get this changed?" That seems too hard, but in the moment I can make the labor experience better for that particular person because, as their nurse, I can make that choice. I can choose to say, "Oh the policy says," or "Well we can't let you eat anything," or "Ice chips only," whatever. I still hear that (explicit) every day. 
Now I'm just like, "I mean listen, we're going to say that and you're going to get somebody after me that might say these words, but you can put whatever you want in your mouth and you can tell people that 'Nurse Paula said that I could' and so what?'"
Rebecca Dekker:
It takes a level of confidence, though.
Paula Richards:
Well and PS, some of that is a privilege from having several per diem jobs. Let me see how mouthy I can be because I feel like in general my patients have good outcomes and I work well with the team, but I can't continue to obfuscate. It's just the facts are, "Oh you're hungry? Okay, what can I get you?" I don't know what else to tell you. That conversation is helped, though, by approaching every encounter by rightfully assuming that the power is with the patient. Sometimes I love admitting people, I love being the first nurse they meet because I can be that person that says-
Rebecca Dekker:
Make sure they know that they have the power.
Paula Richards:
Absolutely. For example, when I do triage, if I get the chance to I take the gowns out of my rooms, and I learned that from you. I think it was from your series on vag exams and stripping membranes and stuff. I think one of the questions was like, "What if I just don't want to?" I think you were just so casual and so like, "Keep your pants on." So many triage visits… Well firstly, let's back up, nobody needs to meet me in a gown with no underwear for the first time. Talk about an immediate power imbalance, it's so vulnerable. But if what we call the "chief complaint", the reason why you're presenting for care, is a headache where we might be checking your blood pressures, I don't need to know anything about what's behind your underwear to check your blood pressures. We can easily lift up a shirt or a top, or whatever, to do fetal monitoring if we absolutely have to. Just like in an office, if the assessment or the complaint requires… Shoot–
Rebecca Dekker:
Warrants some kind of–
Paula Richards:
Yeah, if it warrants some kind of pelvic exam and that is consented to, then it's like, "Here's a sheet and we'll give you a few minutes and come back and do the thing," or not. You can also say, "Actually, no, I'm going to keep my pants on," just like you did in that video. How do you write that in a policy? The triage policy states-
Rebecca Dekker:
Ask them if they want to keep their pants on so that they don't have an unnecessary vaginal exam.
Paula Richards:
How ridiculous is that, right? Maybe I'm just not a patient (explicit) and I just found that I didn't have the time to play games in offices with people who aren't new to women's health but are so entrenched in women's health that all of this has to be taught to them.
Rebecca Dekker:
This is why you're doing several different per diem jobs, so that you can have the freedom and independence to truly-
Paula Richards:
To tell everybody to (explicit) off, yeah. Because I'm like, okay, well you know, let's see how far I can push this. Then if you guys don't appreciate me, let me go find something else to do.
Rebecca Dekker:
Because I know a lot of nurses who are afraid to speak their mind or to tell their patients the truth sometimes, because they know they could lose their job and they're depending on benefits or whatever.
Paula Richards:
Yeah, I mean again, it helps to have Evidence Based Birth® as a reference because it's a little bit of come at me, bro. Oh, you need to see the evidence on that, or oh what research did I find that in? BRB. I don't have to, I mean I'm going to flex a little bit, I could if I wanted to, but it's kind of nice to have a repository of like, specifically we know this might be a problematic practice. Then if somebody questions the why or why not, or the why I would say that that's an okay thing to do, between your work and the work that Cristen Pascucci's done at Birth Monopoly, that's really helped me fine-tune my scripts for patients and not just-
Rebecca Dekker:
I see Cristen's poster behind you, the poster about obstetric violence, right?
Paula Richards:
It is the obstetric violence culture pyramid.
Rebecca Dekker:
Which you can find at Birth Monopoly's shop.
Paula Richards:
Yeah, so it's just so important to the care that I give, not only the patient education but then to turn around, and because I infiltrated the culture… I mean I feel so much like it's such a part of me, but at the same time, because in the back of my mind it's like a (explicit) you to everybody, it feels a little bit like infiltrating. I can then casually say, or people, my colleagues, now know to ask, "What do you think about that?" That's what I mean by nerding out like, "Oh well in this article I just saw, this is why we should get over ourselves when people say that they don't want IVs. Okay, well we can get to the bottom of that, but also don't touch people without their permission." That's just a very clearcut thing that we just shouldn't do. It blows people's minds every time.
Rebecca Dekker:
You say that, "It's just as simple as that, we don't touch people without their permission"?
Paula Richards:
Yeah.
Rebecca Dekker:
Because that's not taught in nursing school…
Paula Richards:
No, oh my gosh. We were talking about, I now share some researchy things on my Instagram Stories, I mean I haven't been doing it for more than a few months so I can't even say one of the most recent ones. I don't even know, I save some of them to highlights. Again, it's a lot. To me, it's a lot of talking (explicit) and then nurses in my DMs are like, "What?" We were talking about titrating pitocin for induction or augmentation, and somebody said they asked their nurse to turn it off, and they didn't. The way that oxytocin or pitocin works is such that once you get into active labor, it should be a positive feedback system in which it's self-sustaining and we should work at decreasing the rate or turning it off entirely. Of course, people were like-
Rebecca Dekker:
The guidelines say during an induction with pitocin, once we reach active labor it should be turned off.
Paula Richards:
Right, right. And we-
Rebecca Dekker:
Professional guidelines says this.
Paula Richards:
Right, absolutely. I pulled out, I was like, "As an A1 instructor, guess what? This is in curriculum, it's in the text." Everybody got mad. They were immediately like, "Yeah, so that's a no," unless I want to for real get in trouble.
Rebecca Dekker:
So even if the patient asks to turn it off, which they have the right to do and it's actually evidence based, there's clinical trials showing this, the nurse in that scenario just said, "No, I'm not turning it off," and the other nurses were like, "Yeah, exactly."
Paula Richards:
It was twofold, and I think that patient's story came from somebody who then became a nurse and was mad, as well like, "Oh my gosh, this makes me even more mad about this thing that happened to me because I asked my nurse to turn it off," and she wasn't a labor nurse at that time I don't think, and they didn't. That was kind of traumatic. Then I had somebody else who was initially not a labor nurse, she came from some other specialty, and her moment of wow, okay, was straight up saying, "You mean pitocin is just like any other drugs that patients can refuse or decline, or whatever?" In the same message saying, "Any other patient I've ever taken care of could tell me to take my meds and stick them somewhere else," and it's a nonissue. 
It seems to be, or at least in her previous experience, and she was like, "I can't believe that even having that experience, the dominant culture of inpatient obstetrics is such that, 'No, what we do here is we turn the pit on and we run it like so. Then you keep increasing it until a baby falls out or whatever.'" Yeah, that was an interesting week in the stories, for sure.
Rebecca Dekker:
Yeah. So thank you for sharing some of those concrete examples of the gap between evidence and human rights and in actual practice. Do you have any, as we wrap up, any words of advice for any nurses in particular who are listening, who are maybe feeling discouraged, or downtrodden, or defeated about their jobs and the difficulty they find themselves in?
Paula Richards:
Get a therapist, have somebody to talk to. That is, I mean even for me until really recently, not something that felt doable. I had a really good group of nursing colleagues, so peer colleagues, that actually two of my closest ones no longer do inpatient OB work. They're still nurses, but on some of my toughest shifts I can call and very quickly express my feelings without having to give the backstory or like, "This is why that was (explicit) up," they kind of understand the common language of the things that we see every day and how they can get heavy, so peer support. I'm going to go back to how much of obstetric practice is cultural, though. I mean my first two jobs were hospitals 20 minutes apart from each other and I was like, what year is this?
Rebecca Dekker:
Like sending you up to a different planet?
Paula Richards:
Yeah, absolutely. Some of that, again, is composed of what the providers do, and some of it has to do with nursing administration and just kind of the kinds of qualities of nursing and nurses that are prioritized in that unit. Sometimes it has to do with the, I don't know, common interest outside of work. It's a really kind of rough work to do when you don't have at least what we call a "work wife," just somebody that will have your back or that you can at least, again, have that peer support from. 
If you're having a hard time, especially because I am rooting so hard for a few doulas who are kind of getting through nursing school on their journey, something that I tell them is, "If you get in there and it feels insurmountable, that honestly says more about the environment than it does about you. You have power, you have knowledge, you have a lot of influence with patients." That's something that I'll be forever grateful to Cristen in learning how to speak about, just turning the conversation around to who is in charge here. When I have done that I feel like I get some of the best results because ultimately everybody on the team will say that they do want what's best for that patient and family.
So it's kind of like when you do those quick check-ins like, "Okay, and PS, let me amplify what the birthing family wants here for the rest of the team." Those kinds of messages tend to work really, really well.
Rebecca Dekker:
I know that our listeners can follow you @NurseBrownGirl, with a trigger warning, but we do a lot of amazing free teaching there, especially if people engage with your Stories. Do you have any projects you're working on that you would like us to know about?
Paula Richards:
I haphazardly teach the Evidence Based Birth® Comfort Measures for Labor Nurses Workshop with some colleagues in this area, and that's virtual so that's been super fun. Again, I feel like I love your work so much, but it was just amazing right off the gates of the pandemic to have that resource be available. Currently looking at workshops dates in November, I kind of slowed down this year through all of my jobs transitioning. I can also now virtually teach the Advanced Fetal Monitoring course, so I'm doing that with an awesome teaching part,Jen Atkinson 00:53:58], whose background's as a legal nurse expert so I'm learning a lot from her in that collaboration.
I am working with Mandy Irby of The Birth Nurse and Maggie Runyon of Your Birth Partners Podcast on a trauma-informed birth nurse group. That has beta group that we are launching October 20th, so that's super exciting. That stuff, I have a link tree in my bio on Instagram, that's probably the best. I haven't gotten my life together enough to be a business.
Rebecca Dekker:
You've just got your hands in all different–
Paula Richards:
I'm just kind of hanging out. Yeah, I'm just kind of hanging out. People are just hitting me up like, "Hey, do you want to do this thing?" Like, "Yeah, okay. I'm terrified, but shoot, what do you need me to do?" We'll see, we'll see how it goes.
Rebecca Dekker:
Well our listeners are listening to this in November, so hopefully your trauma-informed nurse project has launched. I'll say you may have workshops coming up in the next few weeks people can sign up for. Just go to EvidenceBasedBirth.com/events and you can look for a virtual event in the Cincinnati area. We have a really great group of instructors there, I'm really proud of how you all have come together and are collaborating and making change, and making waves in Cincinnati and the northern Kentucky and southern Ohio area. We're super proud of you, Paula. Thank you so much for coming on the podcast and sharing your stories with us.
Paula Richards:
Thanks, Rebecca.
Rebecca Dekker:
Thank you. Today's podcast episode was brought to you by the online workshops for birth professionals taught by Evidence Based Birth® instructors. We have an amazing group of EBB instructors from around the world who can provide you with live, interactive, continuing education workshops that are fully online. We designed savvy birth pro workshops to help birth professionals who are feeling stressed by the limitations of the healthcare system. Our instructors also teach the popular "Comfort Measures for Birth Professionals" and "Labor and Delivery Nurses Workshop." If you are a nurse or a birth professional who wants instruction in massage, upright birthing positions, acupressure for pain relief, and more, you will love the "Comfort Measures Workshop." Visit EBBirth.com/events to find a list of upcoming online workshops.
Listening to this podcast is an Australian College of Midwives CPD Recognised Activity.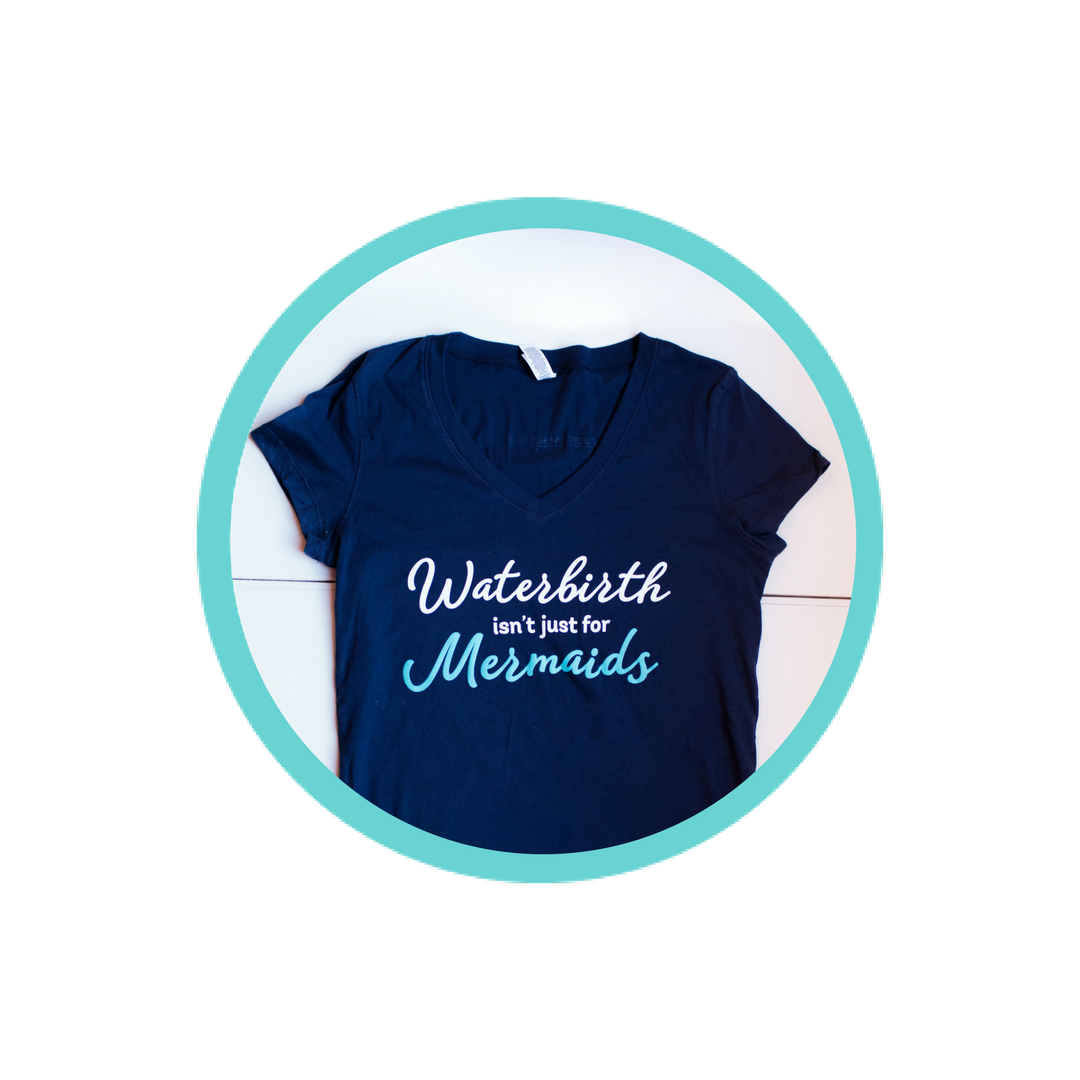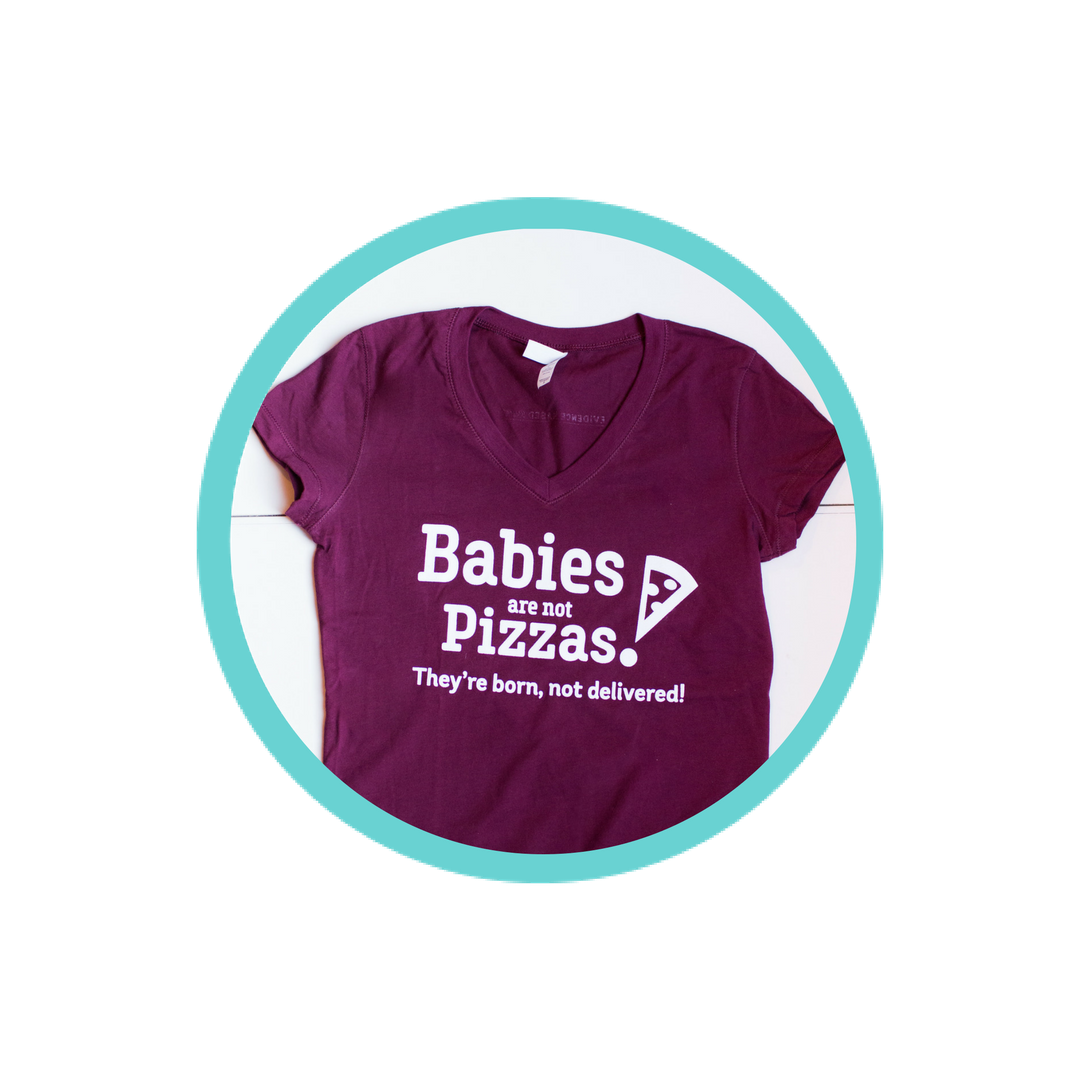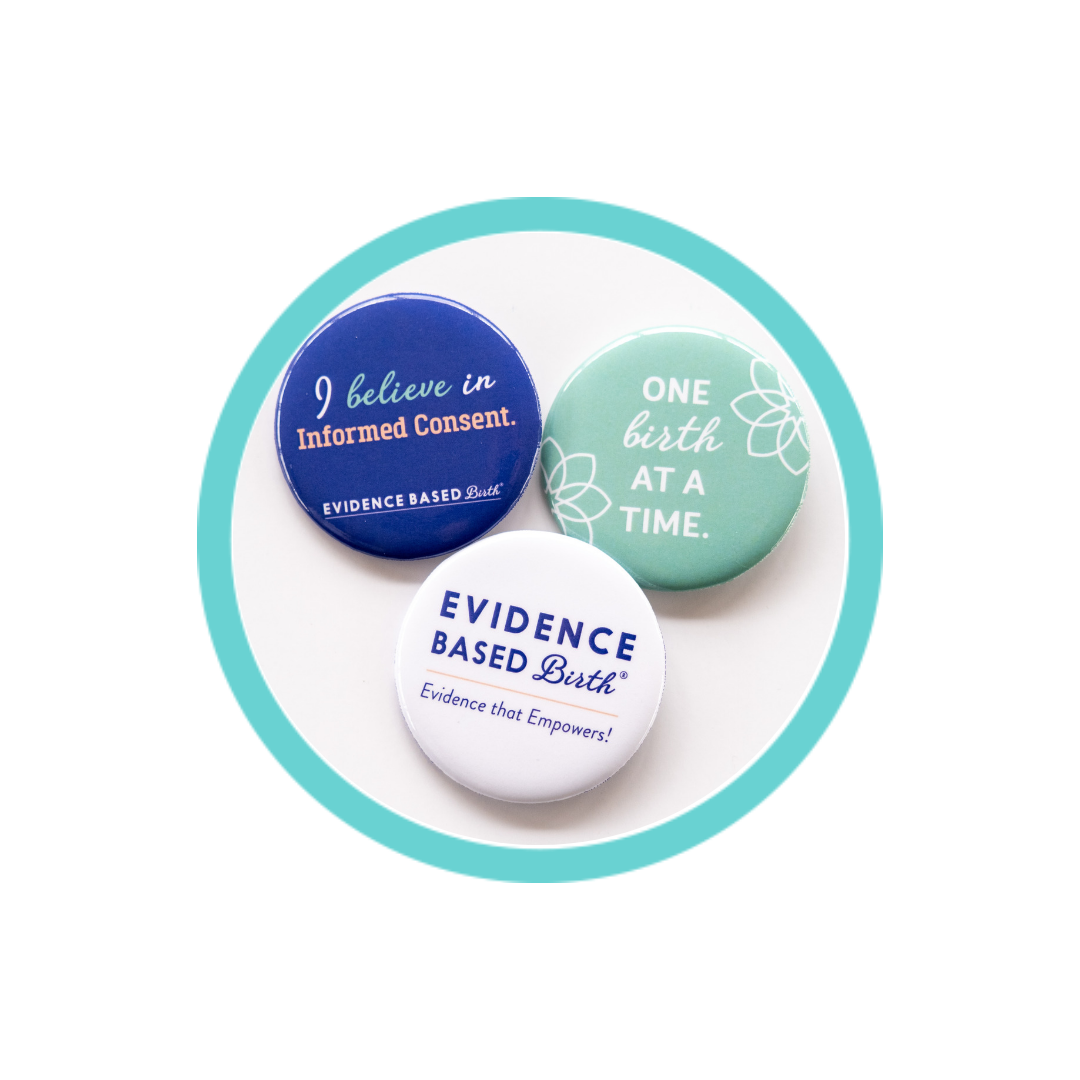 Stay empowered, read more :
Don't miss an episode! Subscribe to our podcast:  iTunes  |  Stitcher  |  Spotify On this episode of the Evidence Base Birth® Podcast, we talk with Barbie Christianson, RN all about fundal massage. We discuss what the evidence actually says about this routine...