On today's podcast, we have the pleasure to talk to our honored guests, Dr. Rixa Freeze and Dr. David Hayes about breech vaginal birth. 
 Dr. Rixa Freeze has a Ph.D. from the University of Iowa and is a researcher, professor, and mother of four children. Her current research specialization is vaginal breech birth, and she's president of Breech Without Borders, a 501(c)3 non-profit. She also blogs at Stand and Deliver. Dr. David Hayes, MD, is an OBGYN who works at Harvest Moon Women's Health with an academic background and a passion for science and its proper application to clinical medicine. Dr. Hayes has worked for Medecins Sans Frontieres, Doctors Without Borders, and is trained in critical care obstetrics. 
**Content Warning: We discuss statistics of infant and maternal mortality.**
We with talk about the evidence-based research around breech vaginal birth. We also talk about their innovative approach to breech vaginal birth training with Breech Without Borders. 
Resources
Resources:
Learn more about Breech Without Borders here (https://www.breechwithoutborders.org/). 
Learn more about Dr. Freeze and Stand and Deliver here (http://rixarixa.blogspot.com/). 
Learn more about Dr. Hayes and Harvest Moon Women's Health here (https://www.harvestmoonwomenshealth.com/). 
Learn more about Medecins Sans Frontieres (MSF) International here (https://www.msf.org/).  
Learn more about PubMed here (https://pubmed.ncbi.nlm.nih.gov/). 
Learn more about Doctors Without Borders here (https://www.doctorswithoutborders.org/).
Alarab M, Regan C, O'Connell MP, Keane DP, O'Herlihy C, Foley ME. Singleton vaginal breech delivery at term: still a safe option. Obstet Gynecol 2004;103:407–12.
Albrechtsen S. Breech delivery in Norway—clinical and epidemiological aspects [dissertation]. Bergen: University of Bergen; 2000:1–68.
Banks M. Term breech trial. New Zealand College of Midwives Midwifery News 2000;20:25-26.
Bogner G, Strobl M, Schausberger C, Fischer T, Reisenberger K, Jacobs VR. Breech delivery in the all fours position: A prospective observational comparative study with classical assistance. Journal of Perinatal Medicine 2015;43: 707-13.
Committee on Obstetric Practice. ACOG committee opinion: number 265, December 2001. Mode of term single breech delivery. Obstet Gynecol. 2001 Dec;98(6):1189-90.  
Derisbourg S, et al. Impact of implementation of a breech clinic in a tertiary hospital. BMC Pregnancy Childbirth. 2020 Jul 29;20(1):435. 
Eden-Friedman Y, Ginosar Y, Sela HY, Calderon-Margalit R, Eventov-Friedman S, Ezra Y, Weiniger CF. Delivery outcomes in subsequent pregnancy following primary breech cesarean delivery: a retrospective cohort study. J Matern Fetal Neonatal Med. 2020 May;33(9): 1554-1560. 
Evans J. Understanding physiological breech birth (PDF). Essentially MIDIRS 2012;3(2): 17-21.
Glezerman M. Five years to the term breech trial: the rise and fall of a randomized controlled trial. Am J Obstet Gynecol 2006;194:20–5.
Goffinet F, Carayol M, Foidart JM, Alexander S, Uzan S, Subtil D, et al. Is planned vaginal delivery for breech presentation at term still an option? Results of an observational prospective survey in France and Belgium. Am J Obstet Gynecol 2006;194:1002–11.
Gupta M, Saini V. Caesarean Section: Mortality and Morbidity. Journal of Clinical and Diagnostic Research. 2018 Sep;(9):QE01-QE06. 
Haheim LL, Albrechtsen S, Berge LN, Bordahl PE, Egeland T, Henriksen T, et al. Breech birth at term: vaginal delivery or elective cesarean section? A systematic review of the literature by a Norwegian review team. Acta Obstet Gynecol Scand 2004;83:126–30.
Hannah ME, Hannah WJ, Hewson SA, Hodnett ED, Saigal S, Willan AR, et al. Planned cesarean section versus planned vaginal birth of breech presentation at term: a randomized multicentre trial. Lancet 2000;356:1375–83.
Hellsten C, Lindqvist PG, Olofsson P. Vaginal breech delivery: is it still an option? Eur J Obstet Gynecol Reprod Biol 2003;111:122–8.
Hipsher C, Fineberg A. Up against a wall: A patient and obstetrician's perspective on the mode of breech delivery. Birth. 2019 Dec;46(4): 543-546.
Keirse MJ. Evidence-based childbirth only for breech babies? Birth 2002;29:55–9. 
Korb D. [Breech Presentation: CNGOF Guidelines for Clinical Practice – Maternal Benefits and Risks of Planned Cesarean Delivery compared to Planned Vaginal Delivery]. Gynecol Obstet Fertil Senol. 2020 Jan;48(1): 109-119.
Kotaska A. Inappropriate use of randomised trials to evaluate complex phenomena: case study of vaginal breech delivery. BMJ 2004;329(7473):1039–42.
Kumari AS, Grundsell H. Mode of delivery for breech presentation in grandmultiparous women. Int J Gynaecol Obstet 2004;85:234–9. 
Lee HC, El-Sayed YY, Gould JB. Yasser Y Population Trends in Cesarean Delivery for Breech Presentation in the United States 1997–2003 Am J Obstet Gynecol. 2008 Jul; 199(1): 59.e1–59.e8.
Leeman L. State of the breech in 2020: Guidelines support maternal choice, but skills are lost. Birth. 2020 Jun;47(2): 165-168.
Louwen F, Daviss BA, Johnson KC, Reitter A. Does breech delivery in an upright position instead of on the back improve outcomes and avoid cesareans? IJOG 2017;136: 151-161.
Løvset J. Shoulder delivery in breech presentation. J Obstet Gynecol Brit Emp. 1937; 44: 696-704
Macharey G, Gissler M, Ulander V, Rahkonen L, Väisänen-Tommiska M,  Nuutila M, Heinonen S. Risk factors associated with adverse perinatal outcome in planned vaginal breech labors at term: a retrospective population-based case-control study. BMC Pregnancy and Childbirth. 2017;17(1): 93.
Martin JA, Hamilton BE, Osterman MJK, Driscoll AK. Births: Final data for 2018. National Vital Statistics Reports; vol 68, no 13. Hyattsville, MD: National Center for Health Statistics. 2019.
Menticoglou SM. Why vaginal breech birth should still be offered. J Obstet Gynaecol Can 2006;28:380–5.
Morris S, Geraghty S, Sundin D. Development of a Breech-Specific Integrated Care Pathway for Pregnant Women: Protocol for a Mixed Methods Study. JMIR Res Protoc. 2021 Feb 23;10(2): e23514.
Plentl AA, Stone RE. The Bracht Maneuver. Ob Gyn Surv. 1953; 8: 313-325
Preliminary 2016 data from personal correspondence on September 13, 2017 with Anne Driscoll, Ph.D., at the Centers for Disease Control and Prevention, as cited on Evidence Based Birth. https://evidencebasedbirth.com/what-is-the-evidence-for-using-an-external-cephalic-version-to-turn-a-breech-baby/
Reitter A et al. Does pregnancy and/or shifting positions create more room in a woman's pelvis? Am J Obstet Gynecol 2014 Dec;211(6): 662.e1-9. 
Rietberg CC, Elferink-Stinkens PM, Brand R, Loon A, Hemel O, Visser GH. Term breech presentation in the Netherlands from 1995 to 1999: mortality and morbidity in relation to the mode of delivery of 33824 infants. BJOG 2003;110:604–9.
Rietberg CC, Elferink-Stinkens PM, Visser GH. The effect of the Term Breech Trial on medical intervention behaviour and neonatal outcomes in the Netherlands: an analysis of 35453 term breech infants. BJOG 2005;112,205–9.
Royal College of Obstetricians and Gynaecologists. Management of Breech Presentation: Green-top Guideline No. 20b. BJOG June 2017;124(7): e151-77.
Su M, Hannah WJ, Willan A, Ross S, Hannah ME. Term breech trial collaborative group: planned caesarean section decreases the risk of adverse perinatal outcome due to both labour and delivery complications in the term breech trial. BJOG 2004;111:1065-74.
Taffel SM, Placek PJ, Liss T. Trends in the United States cesarean section rate and reasons for the 1980-85 rise. Am J Public Health. 1987 Aug;77(8):955-9. 
Tsakiridis I, Mamopoulos A, Athanasiadis A, Dagklis T. Management of Breech Presentation: A Comparison of Four National Evidence-Based Guidelines. Am J Perinatol. 2020 Sep;37(11): 1102-1109.
Uotila J, Tuimala R, Kirkinen P. Good perinatal outcome in selective vaginal breech delivery at term. Acta Obstet Gynecol Scand 2005;84:578–83.
van Roosmalen J, Rosendaal F. There is still room for disagreement about vaginal delivery of breech infants at term. BJOG 2002;109:967–9.
Whyte H, Hannah ME, Saigal S, Hannah WJ, Hewson S, Amankwah K, et al. Outcomes of children at 2 years after planned cesarean birth vs. planned vaginal birth for breech presentation at term: the international randomized Term Breech Trial. Am J Obstet Gynecol 2004;191:864–71. 
Transcript
Rebecca Dekker:
Hi, everyone, on today's podcast we're going to talk with Dr. Rixa Freeze and Dr. David Hayes about breech vaginal birth. Welcome to the Evidence Based Birth® Podcast. My name is Rebecca Dekker, and I'm a nurse with my PhD and the founder of Evidence Based Birth®. Join me each week as we work together to get evidence based information into the hands of families and professionals around the world. As a reminder, this information is not medical advice. See evbirth.com/disclaimer for more details. 
Hi, everyone. Today I'm so excited to introduce our honored guests, Dr. Rixa Freeze and Dr. David Hayes. Dr. Rixa Freeze has a PhD from the University of Iowa and is a researcher, professor, and mother of four children. Her current research specialization is vaginal breech birth, and she's president of Breech Without Borders, a 501(c)3 non-profit. She also blogs at Stand and Deliver. 
Joining Dr. Freeze is Dr. David Hayes, MD, an OBGYN with an academic background and a passion for science and its proper application to clinical medicine. Dr. Hayes has worked for Medecins Sans Frontieres, for Doctors Without Borders, and trained in critical care obstetrics. He works at Harvest Moon Women's Health. Welcome, Dr. Hayes and Dr. Freeze, to the Evidence Based Birth® Podcast. 
Dr. Rixa Freeze:
Thanks. 
Dr. David Hayes:
Thank you, glad to be here.
Rebecca Dekker:
Tell me, I would love to hear how you both got interested in breech vaginal birth and how you paired together to work on this issue, because I just find it fascinating that we have an OBGYN and a PhD researcher who travel around the world teaching clinicians how to do breech vaginal birth. So, would you mind telling us a little bit about what got you interested in this topic?
Dr. Rixa Freeze:
Yeah, the breech birth was a side interest of mine when I was doing my PhD and early on, post graduation. I had followed along what was happening with some of these international conferences, I even made my way to one in Ottawa and the one in Washington, D.C. and presented some research at both of them. As the years evolved, I was keeping my finger on pulse of what was happening with physiological breech birth and upright breech birth, but I didn't think that would be my main thing, it was something that was on the side that I was just keeping my eye on but it was always an interest. 
Over the years as I got more involved in keeping track with the research was saying and then following what was happening internationally, I realized that was something I wanted to do more of. A few years back I devoted a long chunk of time to going through all of Pub Med and reading through every reference that talked about breech and organizing and categorizing my findings, because I really wanted to master the literature on the field. I thought, why not just go through all the evidence that's out there and see what we have? So that really sparked my intensive breech journey, and that got me going on the path towards starting this non-profit.
As I was posting these interesting things I was learning on different breech Facebook groups during my Pub Med search, people started asking me if I'd be willing to come and give lectures and talk about what I was finding. That led to different invitations to various conferences and lectures. A year or two after that got started, that's when David and I met up, because I had been invited to teach a few different breech workshops, one of which was going to happen in Atlanta with Dr. Bootstaylor, but he had some things going on with his work and had to cancel and David invited me to come to Asheville. So that was the first time that we had met in person, was the end of 2018, although we corresponded on and off online for quite a while before that. 
So that's my side of things, I got involved in it from mostly an academic interest. I didn't ever have a breeched baby myself, although one of my babies was breech for a while during pregnancy and I was amazed at how stressful it was for me even though I was an academic researcher, I had a lot of resources that I could draw upon if I needed help with a breech baby, relatively speaking compared to most other people. Even for me it was so stressful not knowing how I would have this baby, who would attend me, where I would go?
It was surprising because I knew all this stuff but when I dealt with the possibility of having a breech baby for those maybe four or five weeks before he turned on his own, I was overwhelmed with how hard it was to have any sense of surety of what was going to happen to me. So, I have a little bit of personal experience but not as much as most people who have to deal with this and actually have a breech baby at term, and then they have to make the decisions about what to do with the birth itself. 
Rebecca Dekker:
It sounds like you came at this from academic perspective, and then having a brief experience on your own gave you some empathy for the conundrum people find themselves in when their baby is breech.
Dr. Rixa Freeze:
Definitely, yeah.
Rebecca Dekker:
Dr. Hayes, what about you?
Dr. David Hayes:
Probably more than empathy, probably realization as well, because I think people don't understand that they don't have options and they don't think about breech until all of a sudden they're 38 weeks and oh my god.
Rebecca Dekker:
It hits you at the end of pregnancy when you don't have a lot of time to prepare or find options or figure out what you're going to do.
Dr. David Hayes:
Exactly. So I came at medicine from slightly circuitous route as well. I didn't start medical school until I was 41 and I had an academic background before that. When I arrived at my residency program, maybe even before but certainly by then, I was already concerned, pretty significantly concerned at the extent to which our practices and the things I was being taught diverged from the research, what the literature said. That also, my residency time happened to coincide… I was in residency in 2000, which is the year that the term breech trial came out and basically ended breech birth training in the U.S. so they were already not teaching… a lot of people don't realize that. They look at the term breech trial and say, "Well that's why breech births stopped happening in the U.S." And the fact of the matter is, by the time the term breech trial came out, pretty much something like 80% of the hospitals and residency programs were no longer doing vaginal breech birth. So the term retrial really became… It wasn't the impetus, it was the excuse for not doing vaginal breech birth.
Rebecca Dekker:
Okay. And so for our listeners who don't know what you're talking about, can you explain briefly what the Term Breech Trial was? This came out around the time you were graduating.
Dr. David Hayes:
Correct. It came out in the middle of my residency and it was a Canadian-based, but worldwide collaboration seeking to answer the question of, is it better for us to be doing vaginal breech birth, or should we be doing C-sections right? That was essentially what they compared the upshot is that they found very high morbidity and mortality rates associated with vaginal breech birth and recommended C-section as the method to deal with it. But the study itself was an extreme outlier with every other study out there. And every study that's been done since.
Rebecca Dekker:
So from attending your workshop to my understanding is like you said, it's an outlier in that the findings were very extreme in that study that have not been replicated in other studies. And it was also a quite flawed study and maybe Rixa can explain that in a little bit. So did you get any training then in vaginal breech deliveries when you?
Dr. David Hayes:
I did get training, even though programs weren't offering it then you could find, and this happens with a lot of things. For example, in today's environment, obstetric residents that want to have abortion training, they're not going to get it in their programs. They have to go find somebody to train them. But that is a possibility you can do that kind of thing. And that's exactly what I did. I found people who were experienced breech providers, and I worked with them and I did the breech the way I was taught manual extractions, low-set maneuvers and MSDS or piper forceps deliveries. That's the way I was taught. And that's the way I did it for years.
Rebecca Dekker:
So it was more of a breech extraction than a breech birth. It was pulling the baby out in a special way.
Dr. David Hayes:
Exactly.
Rebecca Dekker:
And where did you learn it from? Did you go find an OB who was doing it and just shadow them and work with them or how did you get that experience?
Dr. David Hayes:
Yeah, that's exactly how I did it. 
Rebecca Dekker:
Okay.
Dr. David Hayes:
I found there were several, I mean, it was still early enough in the game. There were several OBs that have been around for awhile that did breeching and they did forceps, and they did vaginal breech births. And so it hadn't been shut completely down then, but there was no formal training available. So I got my own.
Rebecca Dekker:
Dr. Freeze and Dr. Hayes briefly mentioned the term breech trial. And I know our listeners may be a little confused. People have been having breech births or as long as we've been having babies, but around 20 years ago, it came to a screeching halt and almost everybody today who has a breech baby has a C-section. So can you talk a little bit about how that transformation came about and include the term breech trial in your explanation?
Dr. Rixa Freeze:
Yeah, for sure. The way you characterize it coming to a screeching halt, that's actually what I had assumed was the case, the term breech trial was this randomized controlled trial. It's supposedly an RCT or a randomized controlled trial is considered the gold standard because you're randomizing half of one group to one treatment, half to another, and it eliminates bias in the treatment protocol. So I had assumed that the RCT of the term breech trial brought things to a screeching halt because that's the narrative that I've been told. And that's what everybody tends to say when they talk about the term breech trial, it was the first large randomized controlled trial of its kind about term breech birth. But what's really interesting is that when I was starting to research how common cesarean section was for breech before the randomized controlled trial that came out in 2000.
So this is before we have any definitive evidence at all. I was shocked that we had almost already completely shut down vaginal breech birth before we had the evidence backing up that practice. So in 1970, for example, the national cesarean section rate for all babies in the U.S. was 5%. And it was about 15% for breech. So higher, but not crazy, crazy higher, not extremely disproportionate. By time we hit the 1980s, I think in 1980, it was 66%. By the time we had 1985, it was 79%. And by the time we hit the year 2000, it was around 83%. So it skyrocketed long before we have any strong evidence saying that was a good idea. And the problem is once you start the trend towards cesarean section, and once you descale your doctors or your midwives, it creates a feedback loop because once you don't have enough skill and experience, you can't safely do it anymore.
So then you have to keep doing more cesarean sections. You can't pass on this knowledge to another generation very easily. And so once it starts, it's very, very hard to stop the trend. So the term breech trial didn't stop vaginal breech birth. It just was the final cement, finally cemented this thing in which had largely already come to pass. And so it's a really interesting exercise in what people point to as evidence based medicine, but it's not the evidence came after the change in practice and it just confirmed what people already were doing. And as it turns out, as David mentioned, the evidence doesn't actually even line up because the trial itself had a lot of flaws in its methodology and its design and its inclusion in selection criteria. 
And it hasn't carried out in all the other studies that have come since it seems to be an outlier in the proportion of morbidity and mortality. So it's this tricky thing because it didn't make the cesarean sections happen. It just gave everybody the excuse to carry on not doing vaginal breech birth, which they'd largely not been doing for quite a while before then.
Rebecca Dekker:
So that's fascinating to me. It was almost like the study was a product of its time then. So the providers in the study were not necessarily skilled at doing breech vaginal births. And so people who were randomly assigned to the vaginal breech birth arm of the study that put them at a disadvantage because the providers weren't necessarily skilled. Can you talk a little bit about the skill level of the providers in that study?
Dr. Rixa Freeze:
Yeah, well, we do know the protocols said that they were supposed to have an experienced attendant present for vaginal breech birth, but actually a significant percentage. Somewhere I think in the 20% range give or take did not have anybody experienced present when they actually gave birth. The ones who were in the randomized wing, randomized to be having a vaginal birth and that's just one of the many flaws in this study. A lot of the women didn't have an ultrasound to confirm head fluxion. Even though that was one of the selection criteria, 30% of the centers didn't even have access to ultrasound to be able to rule that out. There were a lot of people included in this study that didn't fit the study protocols. They might've had the head down babies, they had twins, they had other things that violated study protocol, but somehow they slipped through.
So it's not that they didn't try to plan for that. The protocols did say they were supposed to, but in reality, no, they didn't always have an experience attendant present. There is no standardized protocol necessarily for what was constituted experienced for a breech provider. And as far as the method of breech birth, that was not necessarily standardized either. So another critique that you'll hear people say about the term breech trial is that the cesarean section technique is largely fairly standardized. And most people do it more or less the same with some small variations, but you know exactly what to do in one and how versus a vaginal breech birth. There's no standard way to do it. Every provider has different techniques. 
Some people routinely do extraction at X point. Some people wait until Z point to do anything. Some people keep their hands off. So you're comparing a standardized surgical technique to a non-standardized fairly chaotic physiological thing that sometimes gets mixed up with intervention. And that's a really hard set of things to compare fairly. 
Rebecca Dekker:
Is there then supporting vaginal breech birth as an option? You said that that child was an outlier, but are there studies showing that it can be done safely? 
Dr. Rixa Freeze:
Yeah. There's a lot of studies coming out since the year, 2000 over the last two decades. Now none of these are these large randomized controlled trials. So we were relying on observational data. This means they look at births that have either happened in the past, or they set up a prospective study to see what's happening in the future where they're not necessarily randomizing women with a flip of a coin. Instead, they're looking at what happens in real life with people who choose their mode of birth, but there are a large, large number of studies with very large sample sizes that look at outcomes when women have vaginal breech birth versus having a cesarean section and nearly universally, these studies find that either there's no difference in outcomes at all, especially studies coming from countries where the providers are still very skilled and are still doing it fairly often, countries such as France and Belgium or Norway and Finland, or their studies that find a small difference between outcomes, between cesarean section and plan vaginal breech birth.
But the difference is quite small and not nearly as large of a magnitude as the term breech trial. So either there's a very small difference in the short term for the baby, or there's no difference at all. And the studies looking at the long-term even the term breech trial itself had a long-term followup, and that is not finding long-term differences in outcome at all, even from the term bridge child itself. And then of course you have to talk about studies looking at maternal outcomes because when we talk about the term breech trial, it was looking at just what had happened to the baby and we say with a good degree of surety, that vaginal breech are much safer for the mother than cesarean sections are. 
Especially if the mother is going to have any more children after that point. And this is something I address if people take our workshop or if they purchase some of the individual lectures that are available on our website, but I go through the evidence in great detail to show what has been coming out since the year 2000. So what really is the state of the recent evidence and how does that line up with what the term breech trial said? Because people still give the term breech trial so much credence here in the U.S. that's the end all be all study. And most physicians probably who've been trained in the last 20 years, probably don't know anything beyond the term breech trial, because that's where it ends in their mind, the questions unanswered, case closed. We're done with that. Cesarean section it is for everybody.
Dr. David Hayes:
Couple of other points about the term breech trial. One is it's a randomized control trial. How do you randomize? I mean, what is the population of people who are willing to be randomly assigned to either have a vaginal birth or have a C-section? In other words, they don't care which arm of that study they get into. And they apparently had a lot of trouble recruiting people into this trial. And I believe Rixa correct me if I'm wrong. One country, maybe Finland, they managed to recruit one person.
Dr. Rixa Freeze:
In Denmark. Yeah. 
Dr. David Hayes:
Denmark. Yeah. So a lot of the people that were recruited, were recruited in resource poor countries, where you have to wonder how freely they chose to do what they did. So there's a lot of issues with construction and that's a difficult thing to do a randomized controlled trial, having a surgery and not having surgery. And I get that, and the other thing that you have to keep in mind is that the outcomes and the term breech trial compared vaginal birth, vaginal breech planned vaginal breech birth with planned cesarean section, if you compare plans to phallic birth with planned C-section, you're going to get a difference in the outcomes. You're going to get a higher morbidity and mortality rate in planned vaginal birth period, as opposed to a planned C-section. 
If you're not looking down the road at repeat C-sections and maternal mortality and all that, if you're just looking at the outcome of a planned vaginal birth and a planned C-section, the UK data suggests that the planned C-section has about half the mortality rate as the planned vaginal birth. That's a fact.
Dr. Rixa Freeze:
For the newborn, not for the —
Dr. David Hayes:
Correct. You have to look at what they're comparing. You're going to expect there to be a difference just because of the difference between a surgical birth and a physiologic birth and normal birth.
Dr. Rixa Freeze:
That's because the surgical births just cut out the late term miscarriages that can't happen because you had a surgery at 39 weeks and the rare events that happened during labor, but most people who are have a head down baby, they're not going to go say, "Sign me up for a C-section with no medical indication." They're willing to accept that slightly increased risk because it would be ridiculous to do surgeries on everybody with no indication, right? So vaginal breech birth itself only brings a very small additional risk, but it's presented as if it's an enormous additional risk. And that's what we're trying to counteract with looking at the evidence and presenting the actual risk of a vaginal breech birth is very small. It adds about one in 1000 risk of intrapartum loss to a risk that already exists that's already about one in 1000, if you're going to have a head down baby vaginally. 
Rebecca Dekker:
So the risk on average goes from about one in 1,000 and one in 500. Okay. 
Dr. Rixa Freeze:
Again, that's taking into account countries where people are not as skilled, so they have worse outcomes, but that's the overall estimate that's coming from the UK guidelines where they've done a large meta analysis and come up with an estimated risk. Whereas the estimated risk of having a planned c-section breech of one in 2000, but again, most women wouldn't with a head-down baby. Wouldn't be like, "I want a C-section" for no reason, they're willing to accept "The additional risk." It's one in 1000 versus one in 2000, and that's presented as being really reasonable. It's reasonable to accept a small risk in exchange for all the benefits of a vaginal birth for the baby and for yourself yet with a breech that adds one in 1000 that's somehow seen as overly risky in part because people don't even know the numbers. They have no idea that it's only a very small amount of additional risk in the short term for the baby. 
Rebecca Dekker:
So most people at the end of pregnancy are given a dire scenario if they have a breech birth, they're told "Your baby will die. If you attempt a vaginal birth, the head will be trapped or whatever." But you're saying that overall, the research shows that in these observational studies, the risk goes from one in 1000 to one in sorry, two in 1000 or one in 500, we could say.
Dr. Rixa Freeze:
Yeah, that's a good estimate of the risk based on data from a number of countries. 
Dr. David Hayes:
With trained providers.
Rebecca Dekker:
So Dr. Hayes, I was going to ask you about that. So obviously it's not those low risks where it seems fairly safe are probably in very controlled conditions where you have a good candidate for a vaginal breech birth and an experienced provider. Correct?
Dr. David Hayes:
Mh-mm-hmm (affirmative).
Rebecca Dekker:
Who would be a good candidate for a vaginal breech birth?
Dr. David Hayes:
I think anyone that's a candidate for vaginal worth is a candidate for vaginal breech birth. Stu Fischbein like to say, "If they haven't been run over by a pickup truck and put back together, then they're a candidate for vaginal breech birth". And I generally agree with that. We take a pretty deep dive actually into selection criteria in our online course. That's a little bit too much for current situation here, but yeah, if you're a candidate for a vaginal birth at all, there's nothing and you have a neurologically intact, healthy baby. There's nothing that should prevent you from being a candidate for vaginal breech birth.
Rebecca Dekker:
Are there some things that make you a better candidate than somebody else? You mentioned, head flection with the term breech trial or some of those other positioning factors.
Dr. David Hayes:
Yeah. Well, head flextion is not a static thing, right? It's a dynamic thing, a neurologically intact, otherwise healthy baby is going to spend most of its time and what we call the fetal position, which is with basically its limbs and its head and everything flats. Certainly they stretch, certainly they move their heads around, but you expect them to be flexed. Having a deflexed head as the result of the baby that is ischemic or is tolerating labor or is already neurologically damaged in some way. Yeah. Then you're talking about a different story. Because that baby can't flex its head, which presents a smaller profile to the pelvis then that maybe to be is definitely not a good chance.
Rebecca Dekker:
I guess I'm just a little confused because when I hear people talk about this issue, they often talk about you shouldn't have a footling breech or there's different kinds of breeched babies that are considered not safe for a breech vaginal birth. So you're saying you would do some of those or is that unique to you because of your experience level and your skill or they're OBs, who would not do some of those different types of breech vaginal births?
Dr. David Hayes:
That has been a moving target through the past 100 years or so. Once upon a time complete breeches were considered the most easily delivered breeches, as opposed to frank breeches. Frank breeches were considered more difficult. And then that magically switched somewhere along the line and became, "Oh, frank breeches are preferred and complete breeches are more difficult." Fact of the matter is there's not a real difference in complete breeches. I just have one last week. They're less common, but I don't think there's enough. There's evidence that there significantly have has significantly worse outcomes where it gets a little sticky is when you start talking about footling breeches. I think that there's a few points here. And again, maybe Rixa can chime in on this too, what most people refer to as a footling breech, when I was in residency, if you do a vaginal exam and you feel feat, you call that a footling breech and you run them off to the C-section, that's the way they were trained, but a complete breech that happens to have feet presenting is still a complete breech.
A true footling breech is a breech that's essentially standing on a cervix that has hips and knees extended. And that's a very rare thing to find because there's just not that much room in a uterus for babies to stand up like that. There are situations where it occurs and you may see it more commonly in twins or with large uterine myomas, but it's fairly rare in term babies. And there is evidence in the German literature that even footling breeches can be delivered safely. So the issue with footling breeches is the increased rate of cord prolapse and cord prolapse is an issue if the cord has the potential to become compromised, but there's not a lot of it, but there is pretty solid literature looking at women who had footling breeches and cord prolapses, and they didn't have immediate access to emergency, to operating theaters.
And they were monitored and allowed to continue to labor. And they were laboring four or five, six hours with a cord prolapse cord and no problems. And they had no in this study, there were no morbidities or mortalities associated with having a cord prolapse and footling breech. Are there rare situations? I think a kneeling presentation is a presentation that is, if you think about the mechanics of the kneeling breech, if it's going to come out, it's probably going to come out better not in the position that we… We normally like to see babies rotate to sacrum anterior as they're coming out, and that the babies bodies curves fits the curve of the sacrum, in kneeling breeches they seem to have a much higher morbidity mortality rate. There's some suggestion that perhaps they would have a better time, have an easier fit through the pelvis if they were actually sacrum posterior, because with the hip flection would allow them to come through the pelvis that way.
Rebecca Dekker:
But that must be pretty rare to have a breech coming out, knees first though? Where–
Dr. David Hayes:
A kneeling breeches, extremely rare. The other thing is if I saw a kneeling breech on the ultrasound, I would have to question whether that baby who is already neurologically impaired in some way, because that's just not a position that babies get into much.
Rebecca Dekker:
Okay. So one of the things I want to ask you about, I think Dr. Freeze mentioned earlier, you were using the term physiological or physiologic breech vaginal birth. And I know Dr. Hayes was talking about how he was trained in using a forceps and different extraction methods. But when I attended your workshop in Louisville last year, which was right before the pandemic started, I was lucky to get a squeeze in that workshop in February of 2020, you were showing videos and demonstrating how to do a breech physiologic, vaginal birth. So can you talk about the benefits of that compared to the extraction methods and what it is? 
Dr. Rixa Freeze:
Yeah. So physiological breech birth is a birth in which the mother and the baby are free to move, free to change positions. Generally, it'll probably be upright, although we're not forcing people to adopt any certain position, but if you leave a mother and a baby alone to do their labor dance and don't have any expectation that they'll adopt a certain position, they'll typically adopt some upright position, whether it's standing, squatting, kneeling, all fours, running, start, you name it, they'll get themselves into all sorts of positions. 
And we consider that physiological where the birth is led by the mother and her instinctual movements based on what she's feeling with her own baby. And so it's almost always upright in some form, but we're not being dogmatic about that. And when you have a physiological breech birth, there's really predictable things that the baby does in the sense of how it navigates through the pelvis. And you can almost basically check everything off a checklist, okay, the baby's going to do this thing first.
Then it'll do this thing next as it wiggles and navigates its way down in the pelvis and is born. And the beautiful thing with a physiological breech birth compared to giving birth to a breech baby when the mom is on her back and on a delivery table, legs up in stirrups often is that the birth happens more quickly. So the pushing stage is faster. There are fewer injuries to the baby and fewer injuries to the mother with a upright or physiologic breech. The vaginal birth rate is higher compared to if she's on her back, I believe there's one other major thing that I'm forgetting David I'm spacing because there were five major evidence points for hearing on the back versus upright.
Dr. David Hayes:
Well the MRI studies that Reitter did, are pelvic size, lying on her back and. 
Rebecca Dekker:
So there's more room for the baby to come down.
Dr. Rixa Freeze:
I'm just thinking of the evidence from the Louwen study. Did I miss any of the main points? Faster, second stage, fewer injuries for mom and baby, higher vaginal birth rate. Was there any other major advantages to physiological birth? Oh, a lot lower need to even do anything of lower need from maneuvers in the first place. So the vast majority of physiologic breech births are born by themselves. The attendant doesn't have to do anything, but sit back and watch versus most births, breech births that happen when the woman's on her back in what's called the dorsal lithotomy position. Most of them do require the attendant to do some maneuver to assist with the birth. 
So the big advantage is that you don't have to do anything. You can leave the baby alone. And because the more that you manipulate the baby, the more opportunities you have to harm the baby to do some, something that will cause morbidity, and that will mess things up. So the goal is to touch the baby as little as possible and only intervene if you need to, and with physiological birth, you don't need to intervene very much. Most of the time, you just sit back and let it happen on its own.
Rebecca Dekker:
I want to say my favorite parts of the workshop you teach is when you have the gigantic pelvis, can you tell our audience because we can watch videos and you do it in slow-mo. And we watched the videos of the babies coming out in the different maneuvers that the babies make on their own. But then you get this gigantic pelvis out that's like is half the size of the room and tell us what you do with the pelvis. 
Dr. Rixa Freeze:
Yeah. I constructed this gigantic pelvis. My kids came up with the idea. At some point I built it out of a huge oval quilting hoop and all this boning things. It's like this big 3D thing. And I get myself into it as sip from the baby. And then I show how the baby navigates the pelvis as it comes down and what parts can get stuck, where and how you get them unstuck. And it's really fun because once you understand these mechanisms and put it together like how the pelvis is shaped and how the baby's parts fit, it makes so much sense. Yeah. And it's fun to do with the giant one because it's a little bit humorous. So of course from a teaching perspective, it's always nice to have something that breaks up a lot of hours of lectures as we're teaching, but it's useful because I can say I'm the baby and I can narrate as I'm coming down through the pelvis, like, "Oh, my arm is getting stuck here, do you see how it would wiggle my arm off if I turn a certain way?"
This part of my body is running into a bony obstruction of the pelvis. This is going to make me turn away from it to where it's nice and smooth and not all bumpy. And that's why the baby turns this way. So it's really fun to understand that and to demonstrate it with a larger than life size model. And just as a little plug, if you want to make your own, I made a pattern where you can download the pattern and I made a whole tutorial. Step-by-step how to sew the whole thing. So that's on our website as well. So if you're interested in that from the perspective of a childbirth educator and you want to play the baby and get inside of pelvis, you can certainly make your own. 
Rebecca Dekker:
That's hilarious. And Dr. Hayes, I'm curious, because you said you realized the benefits of the physiological vaginal breech birth. And so I'm assuming at some point you switched to mostly doing physiological breech vaginal birth, rather than the extractions. Can you talk a little bit about what that experience was like for you?
Dr. David Hayes:
After I was exposed to it in 2016, all of my births have been physiologic since then. I would not go back to the old way. I mean, unless the necessary, I have that skillset and if I got into a situation where I needed to extract the baby, I could use it and we even show it a little bit in our presentation when we talk about doing a love set, maneuver to extract a baby that's stuck but if your baby is healthy and is cooperating, it's lexical and a dance and then you know –and it really is. It is so much more beneficial to the process for mom to number one, not be anesthetized, not have an epidural in and be able to feel what's happening. And then she can move and respond to what's happening. Something gets stuck somewhere she can and will just automatically find a position that feels a little more comfortable, which unstick the thing they got stuck. Right?
Rebecca Dekker:
So is it more difficult for you to attend a breech birth when the person has an epidural, does that make it more difficult?
Dr. David Hayes:
Yeah, it makes it an extraction.
Rebecca Dekker:
Okay. So if you have an epidural, you're more likely going to have an extraction breech vaginal birth.
Dr. David Hayes:
And the outcomes are worse. There's a study, a Mark Harry study from gentlemen that shows that thou comes in their series and it was a countrywide series were worse with epidurals. 
Rebecca Dekker:
With a breech birth.
Dr. David Hayes:
With a breech birth, yes. So I absolutely don't recommend epidurals and I do recommend a come fully physiologic, upright breech birth. Absolutely.
Rebecca Dekker:
Okay. If you're going to have a breech vaginal birth.
Dr. David Hayes:
Correct.
Rebecca Dekker:
Okay. The funny thing is I feel like if I were to have a breech baby and I was going to insist on a vaginal birth, that I might actually get some pushback and be told that I must have an epidural in case they need to do an emergency cesarean, do you hear that a lot? 
Dr. Rixa Freeze:
Yeah. That definitely is something that women are told. You have to be on your back. You have to be in the OR and you have to have an epidural in case we needed to do a maneuver, or need to intervene quickly. So the conditions that women are "Allowed to have a breech birth" on the rare occasion that it happens in the U.S. are usually so counterproductive to having a successful birth, that it's almost making it worse. And that's, what's so frustrating for us as educators, because we can teach people the tools to do it safely, to make it much more fun of a process for everybody, for the provider, for the mother. It's really satisfying to learn these skills and to assist a physiologic breech birth. 
It's not impossible to do, but the problem is the providers have to be willing to change and to be open to new information and to learning new skills. And that takes a certain degree of humility. And that can be really challenging in our medical context today. 
Rebecca Dekker:
And one of the things I love about your workshop, Breech Without Borders is it's just how you provide that safe setting for clinicians to learn not only why they should change their skills or their behaviors, but also how, you actually have demonstrations and simulations and checkoffs, and maybe provide materials for them to go continue checking off their skills and continue practicing. Can you talk a little bit about what is covered in your two day workshop? 
Dr. Rixa Freeze:
Yeah, we cover a whole range of information. We start off by looking at the evidence. And so I give a lecture on the evidence on term breech since the term breech trials. A lot of what we talked about earlier on in the podcast in great detail. I also have another lecture that looks at the evidence of breech birth outcomes in a community setting. So home or birth center, because of quite a large number of our audience are midwives or physicians who are doing out of hospital births. So we have that as well. Then I have a series of lectures that looks at the history of obstetric maneuvers for breech. So how did we innovate all the things that we're doing for breech births over the last four centuries, since people started writing them and putting them in textbooks, then I go through in detail the steps of physiologic breech birth and how the baby navigates down through the pelvis. 
So it's a lot of the mechanics of a normal physiological breech birth, and then introduce a lot of the maneuvers that we've developed to deal with babies that get stuck. And how do you assist it, especially when the woman is in an upright or a physiological position. So basically introducing the toolkit that then David will talk about and that we then teach you. So that's my contribution to the workshop. And about half the lecture time.
Dr. David Hayes:
I take a pretty deep dive into the mechanisms, a normal mechanisms of a physiologic breech birth and what they look like and then how to recognize abnormal or deviations to that mechanism. And then finally, how to correct those things and the maneuvers that they go along with it. And we show a lot of videos. I show videos of my own births and others that we have, and we break them down and in pretty minute detail and just watching those videos it's educational for me, even after having attended the birth to go back and watch the video. And I invariably pick up things that I see in the first place. So I think watching those videos is actually quite valuable. Yeah, it's physiologic breech birth. So we crown Frank Louwen as an obstetrician in Germany with reintroducing or introducing physiologic breech birth to the world.
The fact of the matter is, and this is unfortunately true with many other things. Birth related fact of the matter is that it was the obstetricians that went off the rails and doing all of these medical things in order to I don't know give themselves a purpose I suppose, the hands-off, hands for physiologic, upright approach to breech has been done and transmitted and carried through the midwifery tradition for centuries. So Frank is extremely important in getting it out and we're trying to get it out and into the obstetric community as well as the midwifery community, but it's based on traditional birthing techniques that midwives have been doing forever.
Rebecca Dekker:
Wow. And I noticed that your workshop, that the majority of the audience was midwives and doulas and I can't remember if there were any physicians there or not. I know there was a physician who helped organize it, but can you talk a little bit about the attendance at your workshops and if you tend to have more midwives, how can we get more obstetricians and residents at your workshops? 
Dr. Rixa Freeze:
Yeah. Great question. Let me just say something really quick though, to finish off your question about what we offer in our workshop, just to make sure we don't forget the last part, which is our simulation training. And just to mention too, David also has a great lecture about clinical practice guidelines, where he breaks down the guidelines for various countries and presents evidence for and against these various guidelines and then gives his recommendations. And then we move on to the really fun part, which is simulation training with our amazing simulators called Sophie and her mom.
And these are amazingly life-like simulators where they have these, the perineum that is this silicone material. The whole flesh of the entire simulator is this flashlight silicone that's very stretchy and you can really reproduce a vaginal breech birth really, really close to lifelike accuracy. We've engineered them to be "Upside down," which actually means that they're upright. So they're more like right set up for the first time. And we can do vaginal breech births mimicking the hands and knees all fours upright, as well as the supine on your back, if you just flip it back over. So that's another key component of our workshop is the hands-on practice to build the muscle memory and to really feel how tight and how much tissue resistance it is to manipulate the baby through the mother's pelvis. So that's the key part of our workshop, as well as practicing on these simulators.
Rebecca Dekker:
I can see that's really important because it's so rare to be able to do that hands-On skill in the clinical setting because so few obstetricians can teach you how to do it. So being able to practice it in a simulation seems it's critical to reintroducing these techniques. 
Dr. Rixa Freeze:
Exactly. So I'm sorry. I answered a different question. What was the you asked before?
Rebecca Dekker:
The question was about the attendee at your workshop and who tends to be drawn towards learning these skills and how can we get more OBs involved? 
Dr. Rixa Freeze:
David, you want to take that one?
Dr. David Hayes:
I wish I knew. I mean, we do have some OBs at pretty much every workshop. We have a few, but in general, OB, there's a systemic problem. Part of it is training, but it's more than training and it's going to require an organizational change in their attitude toward breech birth.
Rebecca Dekker:
To me, it seemed like a no brainer when you all came to Kentucky and you were in Louisville and there's two major medical schools within an hour of where you were presenting and huge residency programs, why were not as many residents as possible there to practice and simulate these skills? To seems like a basic safety issue that any doctor should be able to know how to do a breech vaginal birth, because you never know if somebody is going to come in grumping, I guess, is what they call it instead of crowning when the baby's literally coming out.
Dr. David Hayes:
Well, it's certainly true that they need to know breech skills, even if they don't do breech. Because if you do a C-section on a baby, that is because of a breech presentation, odds are, you're going to deliver that baby breech through the C-section incision. So you still have to know what you're doing. I just had a conversation with a midwife up in New York who is a hospital-based midwife who happens to be pregnant and has a breech of her own. And she was telling me about all the… She said, there are people in the hospital that were do breech, but they're not skilled. And they even have trouble delivering the baby from a C-section incision.
So yeah, it's absolutely a skill that every obstetrician should have and we're making progress? We are getting more and more pushback, but we also get more interest and we have hospitals and obstetricians who are interested in having us come. It's also true that the pandemic has thrown a wrench into a lot of things, but we've modified our course to be COVID friendly. So all of the lecture material that you got and the videos that you got in the workshop before are now online, and then one of us comes and does the simulation training properly, COVID masked and distance in small groups of four people for two hours. And actually it's probably better simulation training than we had when we were trying to do everybody in a large group. So.
Rebecca Dekker:
So that's how you've navigated the pandemic. You've moved most of the lectures and videos online. And then you have these small group gatherings for the simulation training. 
Dr. David Hayes:
Yeah.
Dr. Rixa Freeze:
Yeah.
Rebecca Dekker:
Tell us, maybe Rixa you can tell us a little bit about your website, breechwithoutborders.org and what are the resources there and how can people sign up for our workshop?
Dr. Rixa Freeze:
Yeah. We're super excited to have our new website that we put together also during the pandemic when we were stuck and couldn't do any training for a while. So we have so many resources there. We have information about the statistics of breech birth outcomes, infographics that you can share. We have information about how breech birth works. We have videos about the mechanics and about the normal things to look for as a breech baby comes down, we have a collection of educational breech birth videos from parents who have contributed their videos to us. And we make them into these nicely annotated videos showing the normal steps as they happen. So there's commentary along, as it goes through the birth, we have information about advocacy and how can you as a consumer or how can you even as a provider advocate for breech options in your community, we have a whole collection of news, podcasts, articles. So you can listen to podcasts about breech from a range of sources. 
I have a lot of original translations of things that we've done and translated into other languages or translated into English that had never been translated before. So it's an amazing resource for both parents and providers, because there's so much information all in one umbrella and we're constantly adding to it as well. So if there isn't something you're looking for now that might be there in the future. So if you go to our website, you click on the training tab and that'll take you to all of the training options, including our completely online trading course, which is called Breech Pro, which is short for Breech Proficiency for Birth Professionals. And you can also sign up for one of our hybrid workshops. So the hybrid workshop basically enrolls you in Breech Pro and then also enrolls you for the hands-on simulation training.
The nice thing is you can take them separately as well. So you can just sign up for Breech Pro now, and you can add simulation training later, and it's the same price as just enrolling for the package hybrid workshops. So it gives you the flexibility of doing the online training now and then adding the hours at any point in the future. We also actually have a breech course that is just for parents, doulas and childbirth educators called Breech 101. And this has about half of the course material as Breech Pro does. So if you don't necessarily need to learn the hands-on skills, but you want to learn all of the other information about breech, you can take that, that also comes with CEUs as does Breech Pro. So you can get your continuing education hours if you're a doula or a childbirth educator. So we're trying to make things accessible for both the providers and for the parents, and trying to make as many resources available to as many people as we possibly can.
Rebecca Dekker:
This is incredible. I'm checking out your website and it has changed a lot from a year ago. It's so user friendly and I love how you have the parents and doulas course option. And then of course, fully online, full workshop. And then I was looking at your hybrid workshops and just to let our listeners know this year, it looks like you're traveling again. So you're going to be for the simulations and Houston, Virginia, Washington, D.C., Brooklyn, New York state, Oregon, Boise, Idaho, Seattle, and Maui, and Louisiana is what you've got so far. So you're all over the U.S. this year.
Dr. Rixa Freeze:
We're adding more almost every week. Yeah. 
Rebecca Dekker:
Will you be doing any other ones outside the U.S. this year? 
Dr. Rixa Freeze:
That's the plan I'm currently in France right now. And everything's locked down because we're in major lockdown over here again. So my hope is that by summer or fall, I'll be available to travel within Europe, possibly farther field, maybe as we hit 2022. So yeah, as soon as I'm able to, I'll start teaching in other parts of the world, starting within Europe because that'll be the first place that probably opens up for travel within the EU. And then we'll just go from there once COVID-19 is down-
Dr. David Hayes:
We do. We have also-
Dr. Rixa Freeze:
… hopefully in the future, things will get better.
Dr. David Hayes:
… potential workshops in central and South America as well. And the possibility for another, we did New Zealand in 2019, and we might be able to go back to New Zealand and Australia in fall of 2021, winter of 21 or sometime in 22. 
Rebecca Dekker:
That's wonderful.
Dr. David Hayes:
We're adapting as rapidly as we can.
Rebecca Dekker:
So in addition to following you on, it looks like Facebook and Instagram, just go to Breech Without Borders and your website is breechwithoutborders.org. Is there anything else you want to share with our audience before we go? 
Dr. Rixa Freeze:
I wanted to share that we are working on this large grant project to bring breech training to the communities who are the most underrepresented and often the communities who need it most. So this would be BIPOC, birth providers and communities, Plain communities. So Amish Mennonite in the Hutterite and migrant communities. So we're working on a large grant application that ideally would let us train these communities for free and also donate a Sophie and Her Mum Simulator to each community. So they would have their own Sophie, like a lending library, but with the Sophie where they can come and use it and practice and keep their skills current.
So if you're interested in that you can head to our grants tab and sign up for more information, fill out some short surveys about the needs of your own community. And I just also wanted to suggest that if you're interested in what we're doing and want to support us in some way, please donate. So there's a lot of ways to do so we're 501(c)3. So we're a nonprofit. You can deduct this for your taxes. You can simply give money. We scholarships that we are supporting for BIPOC birth providers. You can also just shop at our store and all of the proceeds from our store go directly to supporting BIPOC scholarships. One of the best ways to support us is actually take one of our workshops that keeps us going and pays our bills and brings food on the table for the two of us who are teaching and trying to make things work during the pandemic.
Rebecca Dekker:
Yes. And I highly recommend your workshop. I wasn't able to attend the entire thing, but I went to as much as I could and I absolutely loved it. So I'm so grateful. You both could come on the podcast and share your expertise with our listeners. And I highly encourage everybody to check out this fabulous resource for families around the world and providers to learn more about breech vaginal birth. So thank you, Dr. Freeze and Dr. Hayes.
Dr. David Hayes:
Thank you-
Dr. Rixa Freeze:
Thanks Rebecca.
Dr. David Hayes:
Enjoyed it.
Rebecca Dekker:
This podcast episode was brought to you by the Evidence Based Birth® Childbirth Class. This is Rebecca speaking. When I walked into the hospital to have my first baby, I had no idea what I was getting myself into. Since then, I've met countless parents who felt that they too were unprepared for the birth process and navigating the healthcare system. The next time I had a baby, I learned that in order to have the most empowering birth possible, I needed to learn the evidence on childbirth practices. 
We are now offering the Evidence Based Birth® Childbirth Class totally online. In your class, you will work with an instructor who will skillfully mentor you and your partner in evidence-based care, comfort measures, and advocacy so that you can both embrace your birth and parenting experiences with courage and competence. Get empowered with an interactive online childbirth class you and your partner will love. Visit evidencebasedbirth.com/childbirth class to find your class now.
Listening to this podcast is an Australian College of Midwives CPD Recognised Activity.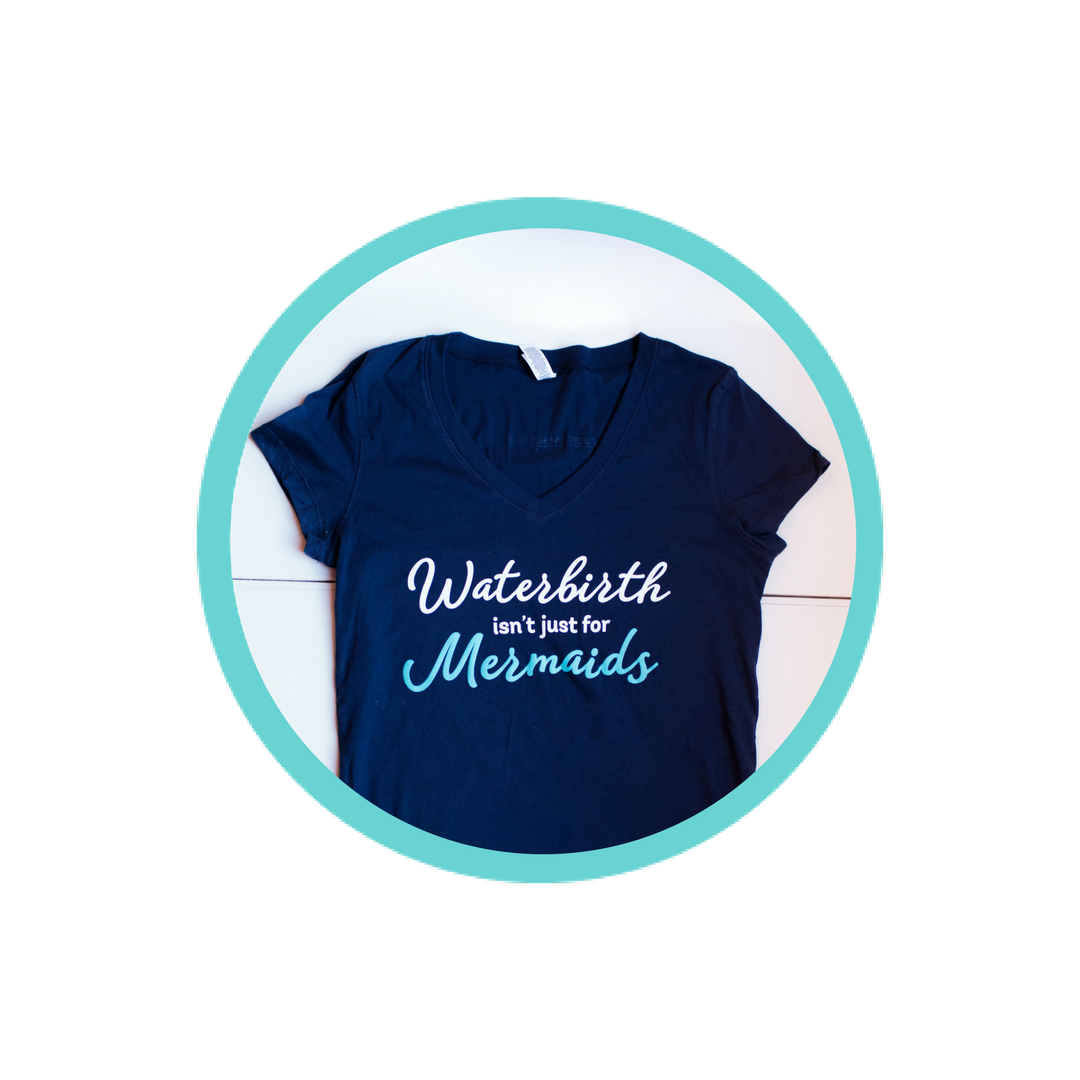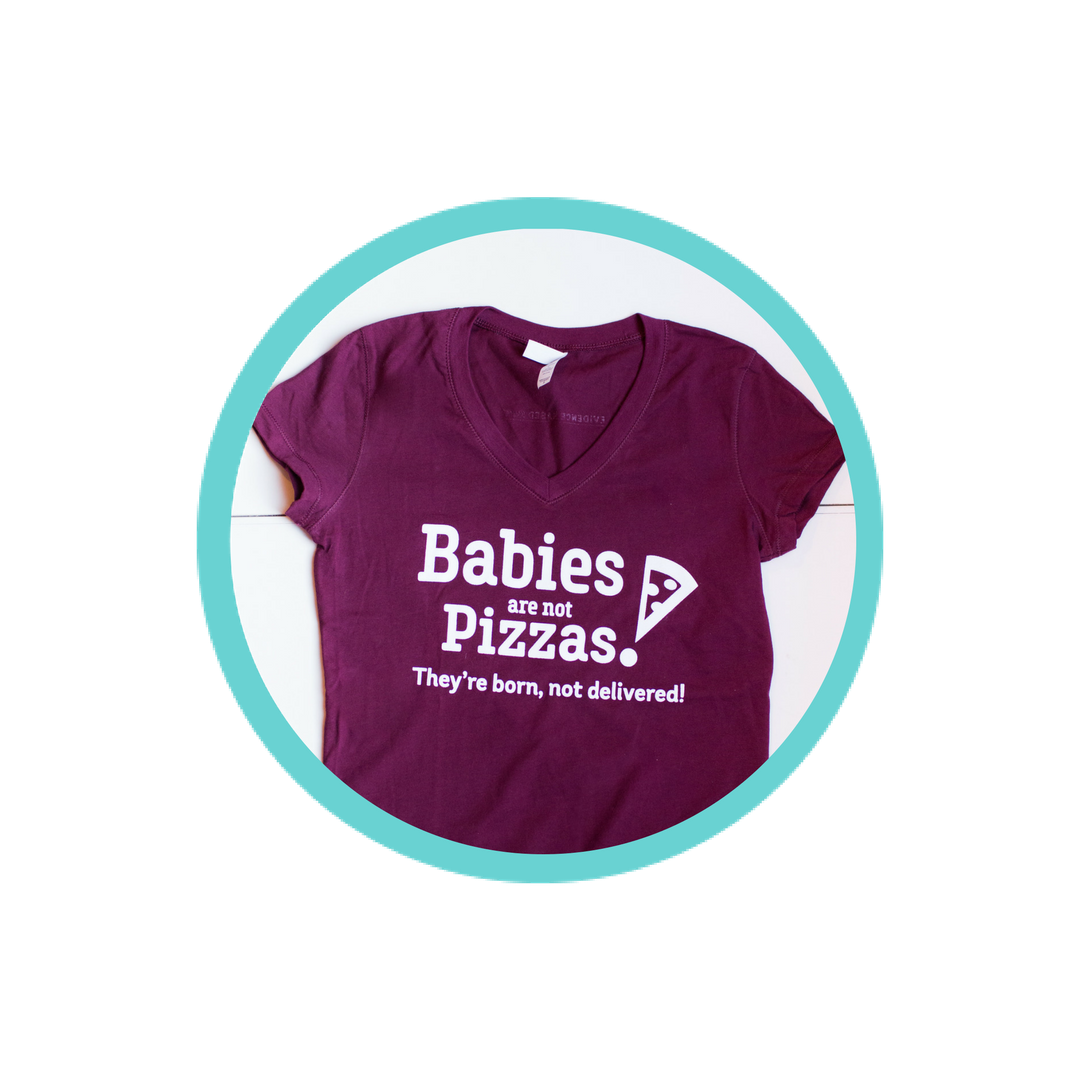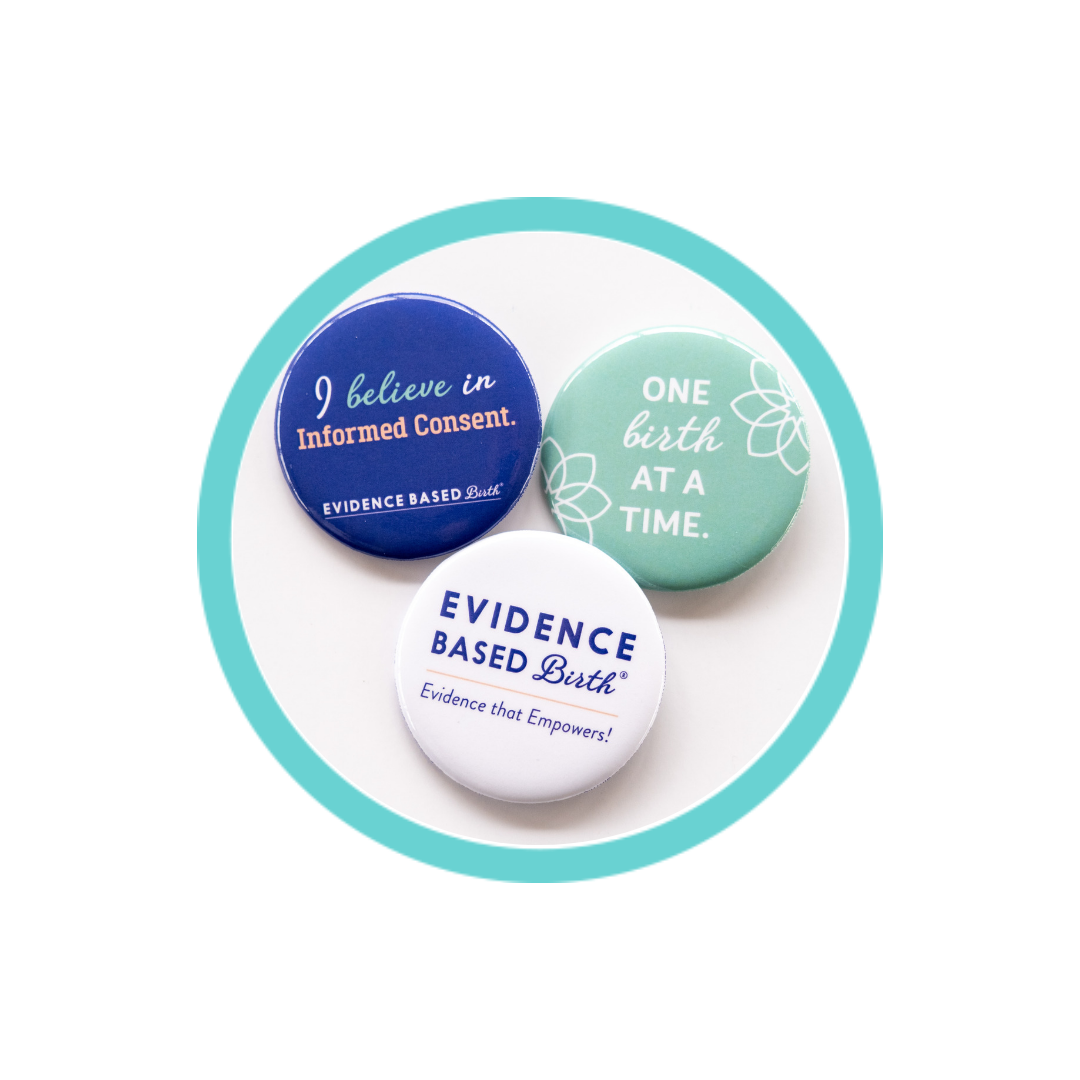 Stay empowered, read more :
Don't miss an episode! Subscribe to our podcast:  iTunes  |  Stitcher  |  Spotify In this episode, I'm joined by Liesel Teen, a seasoned L&D nurse and childbirth educator and the creator of Mommy Labor Nurse, where she reveals the common myths surrounding...