In this episode I am joined by Bryn Huntpalmer, an Austin, Texas-based podcaster and mother of three young children. She is the founder of The Birth Hour podcast, which was featured in Time Magazine as one of the top 50 podcasts to listen to. The Birth Hour has nearly 500 episodes, and more than 10 million downloads to date. Bryn recently published her first book, The First Time Mom's Pregnancy Handbook: A Week-by-Week Guide from Conception Through Baby's First Three Months. She is passionate about helping women prepare for childbirth through the sharing of empowering and informative birth stories.
We talk about the power of sharing experiences, the deep impact of education on birth, and connecting with your community to develop the birth plan you want. We also discuss the impact of COVID-19 on the U.S. birth experience, and the evidence on vaginal breech birth.
Transcript
Rebecca Dekker:
Hi, everyone and welcome to today's episode of the Evidence Based Birth podcast. I am so excited to welcome Bryn Huntpalmer to our podcast. Bryn is an Austin based podcaster, a mother of three young kids. She's the founder of The Birth Hour podcast, which was featured in Time magazine as one of the top 50 podcasts to listen to. The Birth Hour podcast has nearly 500 episodes and more than 10 million downloads to date. Bryn recently published her first book, The First-Time Mom's Pregnancy Handbook: A Week-By-Week Guide from Conception Through Baby's First 3 Months. Brandon is passionate about helping women prepare for childbirth through the sharing of empowering and informative birth stories. Welcome Bryn to the Evidence Based Birth podcast.
Bryn Huntpalmer:
Thank you so much for having me. I'm so excited.
Rebecca Dekker:
So we are so thrilled to have such a powerhouse podcaster on the podcast episode today. Tell us how you got into sharing birth stories. How did this all begin?
Bryn Huntpalmer:
Yeah, I think that like many people who get into birth work, I became obsessed with birth after having my first baby. And even during that pregnancy, I was just really into reading all the birth stories I could find online and then after she was born, I had a very transformative birth experience and really knew I wanted to get into birth work in some way. I consider it all the things like doula and a midwife. I even did birth photography for a little while, but then I quickly found out I was pregnant with my second and decided the on call life was not the right path. And so this podcasting and sharing of birth stories was a way to stay in the birth world without having that on call component.
Rebecca Dekker:
Yeah, and tell us more about that first birth. You said your first birth experience was an empowering event for you?
Bryn Huntpalmer:
Yeah. So it was a really long labor, it was about 34 hours. It was a home birth and I pushed for quite a while and then there were some postpartum issues as well with my placenta. There was a lot going on but yet I still left it feeling like, "Oh, my gosh. I can't believe I just did that." And it was a hard recovery but I felt so supported with the midwife I had chosen and my husband was very informed on the birth process and postpartum caring for me and everything that I left that feeling like I had found my strength in a way that I didn't know I had, and I wanted to obviously keep that feeling going and just be surrounded by birth. So that's how that went for me.
Rebecca Dekker:
Yeah. So you were thinking about getting into the birth world and then with your second, how did that pregnancy and birth go?
Bryn Huntpalmer:
So I was anticipating perhaps another long labor but they were pretty close together when he was born, my daughter was 19 months. So I think she had paved the way a little bit and that birth was very different. It was another home birth, but it was less than three hours, and maybe five pushes or something like that. And that was a different experience because I felt like I completely did it on my own. My midwife was there but she was very hands off and that was a cool experience for me because with my first I had needed so much support and I was very appreciative of that support and glad that I trusted my midwife so much, but with this one, I was like, "Wow! I just did that whole thing on my own." And so that was a neat experience as well.
Rebecca Dekker:
And what was it that led you to choose a home birth the first time around? Because I know it's quite uncommon for a first time mom to choose a home birth.
Bryn Huntpalmer:
Yeah, my first daughter was born in 2011. And I had watched The Business of Being Born, which I think a lot of the home births around that time were maybe impacted by that film. And my mom had had four unmedicated births. They were within the hospital, but I had always grown up hearing her stories of doing your own thing in labor and even shocking the doctor sometimes with her squatting and things like that, and so that was in the back of my mind. And after seeing that film, and then reading every book I could get my hands on and reading birth stories and stuff, it just felt like the right decision for me.
Rebecca Dekker:
And so when did you start the podcast? Was it after your first or after your second was born?
Bryn Huntpalmer:
It was after my second. Yeah, the podcast launched in 2015 and I started thinking about it probably in 2014 when my second was about a year old.
Rebecca Dekker:
Okay, and what was it like when you first started listening to people share their birth stories? How did you even get your first people on the podcast starting out as a brand new podcaster?
Bryn Huntpalmer:
Yeah. So my husband had been listening to podcasts for quite a while and he listened to a lot of the … I teased him were like nerdy podcasts like money and stuff like that. And he'd listen to them in the car and I would be bored. And then we both started listening to Serial and I was hooked on that, which I think is a lot of people's gateway podcasts back in the day. And so I was like, "Ooh, podcasts are awesome. I want a podcast." And we started talking about what we could do together and we couldn't really come up with anything.
And then I just had this moment that clicked for me where I was like, "Wow! I watch birth stories on YouTube, I read birth stories online, wouldn't it be cool to be able to listen to them?" And so I was in a lot of Facebook groups surrounding birth and I just posted in a couple to see if anybody would be interested in sharing their birth story on a podcast and I got a decent amount of interest. So I recorded my first episode before even having a website or anything like that, I just wanted to see what it was like.
Rebecca Dekker:
And what were those first birth stories that you listen to? What were your thoughts as you're listening to people share their birth stories with you?
Bryn Huntpalmer:
I remember just having the biggest grin on my face at the end of the first recording and also tearing up during it. I think it was VBAC story. And my husband was keeping the kids downstairs quiet and I was upstairs recording it and I just came down and was like, "Yes, this is what I want to do. That was the best, I could do this all day long." So I was hooked right away and that's when I started diving into the business side of creating a brand and website and stuff like that.
Rebecca Dekker:
Yeah. And today, your podcast has reached nearly 500 episodes, you've published your first book. So things have come a long way since you launched in 2015. What inspires you to keep going? Have you gotten tired of listening to birth stories or do you still love it?
Bryn Huntpalmer:
I still love it. It feels like I've heard all of the different types of births now, but I'm still surprised. Almost every episode, there's one component that's really unique. And so I love doing it and I love the messages that I receive from people that have been helped by listening to these stories. And I'm just so grateful to all the women that share them, and the listeners, of course.
Rebecca Dekker:
Yeah, I guess so. Yeah, you're learning as you go but then also, all these millions of people who are listening are also learning from these birth stories that you're publishing.
Bryn Huntpalmer:
Yeah.
Rebecca Dekker:
So what are some of the common themes you hear in birth stories now that you're getting closer to 500 episodes?
Bryn Huntpalmer:
As far as common themes, I think that a lot of the way birth goes has to do with how you've prepared for it and how much thought you've put into it. I think that there's certainly people that want to just hand things over to the medical professional and that's how they go about it, but I'll have people that come on and share a story like that and then realize, "Oh, I wish I had maybe done a little bit more, research into the types of things I wanted. So those are the themes I hear is typically just preparation does impact birth, even though birth's unpredictable, you can prepare and at least feel informed in the decisions that come up along the way.
Rebecca Dekker:
So preparation is a big theme, and I'm guessing the people who tend to come on your podcasts tend to probably be the type of people who are more likely to prepare for birth?
Bryn Huntpalmer:
Well, and we have a lot of people that will come on and share maybe a second or third birth story along with their first and so then you hear that journey from maybe they didn't prepare for the first and then did, and had a different experience with a later birth. So I think we do have all types of people coming on but I think that in general, the people that find The Birth Hour are ones that have now become obsessed with birth that they weren't beforehand.
Rebecca Dekker:
Yeah, and I agree with you. When we have people share birth stories here, a lot of times it's the first one that drove them to get better care the second time around.
Bryn Huntpalmer:
Mm-hmm (affirmative).
Rebecca Dekker:
I guess you must feel fortunate in that you didn't have that bad first experience, which seems pretty common.
Bryn Huntpalmer:
Yeah, I do. And I think that with all the things that happened in my first birth that if I hadn't had the midwife I chose and been at home, that I probably would have had an unplanned casserian birth because just how long the labor was and how long I pushed and everything.
Rebecca Dekker:
So in talking with other people, you've figured out how your birth might have looked if you had appeared differently?
Bryn Huntpalmer:
Yeah.
Rebecca Dekker:
Yeah. So aside from preparation, talk about the empowering birth stories you hear when people share their story and they're literally glowing as they talk. What do those stories have in common? What do you think causes that glow or that sense of strength?
Bryn Huntpalmer:
I think a lot of it like you mentioned along with preparation is who they've surrounded themselves with as far as their birth team. So assembling a birth team of care providers, maybe a doula having an educated partner really seems to impact the birth because again, birth is unpredictable. And so we do have those home births where everything went exactly according to plan and the person is glowing afterwards. But I think as far as something I see over and over again, it's more of who they've surrounded themselves with. And then if things don't go according to plan, they still leave feeling supported.
Rebecca Dekker:
So it's about who's in the room or who's your support team, more than anything else?
Bryn Huntpalmer:
Yeah, I see that coming up again and again.
Rebecca Dekker:
Yeah. What else did the empowering birth stories have in common? You talk a little bit about an educated partner, what do you mean by that?
Bryn Huntpalmer:
So sometimes the birthing person is the one that's taking all the classes and listening to the podcast and if the partner is not coming along on the ride, they can sometimes feel separated from the experience and leave the person that's giving birth feeling unsupported, especially if there's not a doula present and even scared. I've heard a few stories where the doula was actually supporting the partner more than the one giving birth because they were so scared of what was happening because they didn't understand what was going on. So I think preparing as much as you can as a team is important.
Rebecca Dekker:
Okay. You mentioned that some of the people share a first birth story that then drove them to give better care the second or third time around. How often do you feel like you hear traumatic birth stories? Are traumatic births still somewhat common when you hear from people?
Bryn Huntpalmer:
I think so unfortunately, and we share all types of birth stories on The Birth Hour and they don't always go as planned, and I think that's important to share. And for a really traumatic story, we'll have a content warning at the beginning of the episode if people want to skip it, but it's interesting because I often get messages from listeners that have had a difficult birth, let's say they wish they'd listened to all the episodes because things didn't go as they had planned. Maybe they were planning [inaudible 00:12:22] birth center birth and only listened to those episodes, but then they ended up transferring and having an unplanned cesarean and now they're going back and listening to those stories as well. So that to me, is just further evidence that it's great to share all types.
But I think that the theme among traumatic versus usually there's a moment where the birthing person feels like their power was taken away. And maybe they lack that true informed consent, whether it's because of a shortfall on the care providers and or because they just didn't know what to ask or that they could question certain things and they look back and they're regretful that they didn't maybe push back on something.
Rebecca Dekker:
So it's maybe a sense of helplessness or feeling like your power was taken away.
Bryn Huntpalmer:
Mm-hmm (affirmative).
Rebecca Dekker:
And then often feeling regret afterwards that maybe they didn't do enough, like maybe blaming themselves, even though it might not have been. Obviously, probably wasn't their fault that … Does that make sense?
Bryn Huntpalmer:
Yeah, exactly. And that takes that they're processing it often when they are sharing and trying to come to terms with what exactly happened and why they feel that way. And there's great services now. Obviously, I always recommend talking to a therapist if you're struggling with processing your birth, but there's even specific birth story listening services with therapists or people that have been trained in that and I've heard from my listeners that those types of things have been really helpful for processing as well.
Rebecca Dekker:
So what about the births where there's like lots of complications, lots of intervention, things go not as planned but people still feel empowered afterwards. What do you think makes the difference in those situations where things were unpredictable, things didn't go as planned, but you still walk away feeling really good about yourself and about your birth?
Bryn Huntpalmer:
I feel like I'm just repeating myself over and over. But I think it's really just that preparation, because if you know what these interventions are and why they might be used, then when they're happening, you know whether it or you might feel whether it's necessary or not, and you know to ask the questions. So I think that, that preparation and education is so important because it's new to us, it's new to you, right? You're not an expert on birth and then you don't need to be an expert, but to just have a good understanding of the things that are typically coming up and being offered as far as interventions, I think really helps to feel empowered and then also going back to that birth team and feeling comfortable with the person that's telling you about these options and including you in that conversation.
Rebecca Dekker:
So is that what led naturally then into you creating an online childbirth education platform?
Bryn Huntpalmer:
Yeah, so I would have people constantly sending me emails and direct messages asking for specific advice on preparing for birth or questions about, coping techniques and these types of things. And again, I'm not a doula or childbirth educator. And so I have the information I've learned from listening to these stories but I didn't feel comfortable giving people that direct advice on those types of things. So I decided to partner with a local friend who I had been to her in-person childbirth classes before and I was really impressed with the way that she presented all the information in an evidence-based way. So that's how we came up with the plan to have an online childbirth question. Now I can direct people to that if they come to me with the more specific questions about things.
Rebecca Dekker:
Yeah. And what's the name of your program?
Bryn Huntpalmer:
It's called the Know Your Options Childbirth Course.
Rebecca Dekker:
Cool. Okay. So in your perspective, what you teach parents in your class and in your book. What are some of the top things parents can do to tip the odds in their favor of having an empowering birth?
Bryn Huntpalmer:
I think the biggest thing is going to be the care provider that you choose. If you can find somebody who already aligns with your goals for your birth, rather than hoping that they'll change their practices to fit your birth preferences, that is going to make a big difference. And then the same thing goes for the birth location, whether you're having a community birth or a hospital birth, just being aware of the policies and practices and addressing any concerns ahead of time if possible, because once you're in labor, it's much more difficult to go against the grain or to try to get things shifted to fit better fit your preferences.
Rebecca Dekker:
So you talk about finding someone who's in alignment with what you want, who already practices that the way that you're wanting your birth to go. Can you talk a little bit about, there's this concept that people talk about in the birth world called bait-and-switch, where you think you're getting somebody who's in alignment with you, but later on you find out that they were not, that it was an illusion. Do you hear that often on your podcast or how can people know if that's happening to them?
Bryn Huntpalmer:
I think the best way is well, I think trusting your gut when you're talking to them is a big thing. But I know that can be difficult because you feel like, "Oh, well they're the expert, maybe I just don't know," or something like that. But really asking people in your community there's usually an ICAN group for your local community on Facebook. That's a great place to ask local doulas. If you have a friend or know someone who's an L&D nurse that will talk to you frankly. Often, those are the people that are, in it every day with those care providers and can give you a better perspective. But I think talking to other moms, and doulas in the community can really be helpful if you know what you want and just say, "Oh, how did they feel about this?" And you'll usually get a pretty straightforward response from someone who's already been there.
Rebecca Dekker:
Yeah. So first of all you're saying is listen to your gut, don't dismiss yourself with, "Well, they're the expert."
Bryn Huntpalmer:
Right.
Rebecca Dekker:
"They're the one with the medical degree, I shouldn't question them." If you're feeling uncomfortable, there's probably a reason for that feeling that you're having. And then the second thing is reaching out to other people who know and then asking them to just give you their frank opinion about your provider. Or if you haven't picked one yet, about your options for providers.
Bryn Huntpalmer:
Yeah.
Rebecca Dekker:
Because they'll know if that kind of situation has happened in the past the whole bait-and-switch situation, in the past. Okay. And if you hear something that sounds concerning that makes you question something about where are you chosen to give birth or your provider, how can you find the courage to make a change?
Bryn Huntpalmer:
Well, I actually always direct people to your website, I think that often it's around something, specific-
Rebecca Dekker:
Okay.
Bryn Huntpalmer:
… if they have a question about. And so I would say, "Go to Evidence Based Birth, find this article, do your research on it, decide how you feel." Because often with your posts, it presents obviously, just the evidence and the research and then it's still there's a personal preference component to it in making that decision. This came up recently around induction after 41 weeks. They were like, "Well, I've been reading the Evidence Based Birth article, and I feel like I don't want to go past 41 and three." And so they were trying to navigate that. And so I would just bring the evidence with you and have that and just say, "I'd love to know your opinion on this and talk through it." And of course, with that thing with induction, you're late in the game as far as switching.
Rebecca Dekker:
Mm-hmm (affirmative).
Bryn Huntpalmer:
But I think having that to back you up if you don't feel completely competent, just bringing your own voice to the table.
Rebecca Dekker:
Okay, so doing your research and finding out what the guidelines say. I know, I had somebody recently who's a friend of mine who wanted to know the research evidence on a specific topic that we hadn't covered on the blog yet at Evidence Based Birth, it was about induction for a specific topic. And so I was able to send her the professional guidelines from the Obstetrical Association, and the guidelines were in conflict with what the doctor was saying, which I thought was interesting.
And I think it's also really empowering though, to know what the guidelines say and then be able to like actually bring a printed copy of the guidelines with you to your appointment and say, "I found this guidelines about this topic, and I was curious about your opinion on it. I noticed here that they say, XYZ and I'm curious why you're recommending something different." Or, "I'm curious what your thoughts are on that." Maybe not, "I'm curious why you're recommending something different."
Bryn Huntpalmer:
Yeah.
Rebecca Dekker:
"I was just reading these guidelines from this organization about this topic and I was wondering what your thoughts were on what they say," or something along those lines.
Bryn Huntpalmer:
Yeah.
Rebecca Dekker:
But having that information can be really empowering. I think you're right, because sometimes parents are like, "Well, I don't know what questions to ask or I don't know what the correct answer would be for a health care provider."
Bryn Huntpalmer:
Right.
Rebecca Dekker:
So sometimes going to those guidelines can be helpful. You recently started posting birth stories of people who are giving birth during the COVID-19 pandemic and I saw you even had one episode where people were calling in and sharing their experiences.
Bryn Huntpalmer:
Mm-hmm (affirmative).
Rebecca Dekker:
What have you learned from listening to their stories so far?
Bryn Huntpalmer:
Well, probably a lot like you're seeing with your research and the updating you're doing of the website. It varies a lot, depending on location and how close to the original shut down, their due date fell. And then of course, like their individual situation. So I think that the biggest impact that we're seeing is the restrictions on people in the room. And I'm hopeful that those are easing up. I know that in New York, they're now allowing doulas and at one point, they weren't allowing partners. So I think a lot of it was knee-jerk reactions and people just not having ever been in this situation before. And so it's like that with the guest sharing their stories is that they just felt blindsided and going back to that loss of feeling choice and power over things and how that can affect your birth.
And it's really hard to hear those, just putting myself in their shoes. I know how important it is to feel like you have choice around your birth. And that was I think the hardest thing for a lot of these people, especially the ones that gave birth right after the shutdown when everything was really intense.
Rebecca Dekker:
So people who are giving birth in maybe late March, early April had some of the more difficult experiences?
Bryn Huntpalmer:
Yeah, I think so. And it is varying by location. In Austin here, people are not wearing masks in birth as far as I've seen. I had a friend who just gave birth and didn't have to wear a mask, but I know in a lot of places, that's pretty standard. So it's hard to say across the board. I know you've seen the same.
Rebecca Dekker:
Yeah, it depends on the burden of disease in your local community and what the practice patterns are in your community, in terms of what restrictions there might be placed on you. And I agree, it probably was really hard for people who were not planning on any of this when it all happened, because it all felt like everything changed so fast, where things were like, everything was fine, and then everything's weird. And now everything is going crazy at once and healthcare workers were so afraid for their own lives because they weren't being given appropriate PPE, and that sort of thing.
Bryn Huntpalmer:
Right.
Rebecca Dekker:
Have you heard any empowering birth stories during the pandemic?
Bryn Huntpalmer:
Yeah, we had one where the mom gave birth in the car on the way to the hospital. It was during the height of this crisis and she just had the best experience when she got to the hospital and wanted to share that perspective that all the nurses and doctors were just really excited for them and really great and there was no issues with them coming in. The husband stayed with her the whole time. And those are really great postpartum stay even with that. Sometimes that birth can make for a difficult transition into the hospital.
Rebecca Dekker:
Yeah, because it was a car birth transferring to the hospital basically.
Bryn Huntpalmer:
Yes.
Rebecca Dekker:
But still had a really good experience. So that's encouraging. And where was that located?
Bryn Huntpalmer:
I'm trying to remember. I think it was outside of Chicago, if I remember correctly.
Rebecca Dekker:
Okay. I think you're correct though, in that the geographic variation. Just like with birth in general though, right?
Bryn Huntpalmer:
Mm-hmm (affirmative).
Rebecca Dekker:
There always seems to be a variation from country to country, state to state and then even within cities themselves, different hospitals can have completely different birth environments. We're seeing that same variation in terms of the COVID-19 and its effect on birth. So it's important to find out what the practices are where you're getting planning on giving birth.
Bryn Huntpalmer:
Yeah, and hopefully things are leveling out a little bit that it's not changing every single day. That was the hard part as well. I know that a lot of people in New York were considering switching hospitals, because some were allowing doulas and some weren't and people were even leaving the city to give birth because there was so much infection in the city. But if it's changing every day, that doesn't really help you.
I even had one person to share their story. And they showed up with just … she just had her partner with her. I guess in her chart it noted that she had a doula, but she had been told by her doctor, doulas weren't allowed anymore and the nurses were like, "Oh, we didn't know that." So she could have potentially brought her doula.
Rebecca Dekker:
I've heard that too, where like even sometimes the staff don't know what the restrictions are like. I spoke with a doula who was at a birth last week, and they were permitted in the hospital. It was a hospital that was still permitting doulas and this doula had chosen to go because I know some doulas are not, for health reasons or family reasons, are not going into the hospitals and she wasn't allowed out of the room. But some nurses didn't even know that, like the doula was supposed to stay in the room the whole time. She couldn't go fetch anything. Normally doulas can go grab a cup of ice, for you or whatever.
Bryn Huntpalmer:
Yeah, or even just give you some space-
Rebecca Dekker:
Or go look for the nurse.
Bryn Huntpalmer:
Yeah.
Rebecca Dekker:
So I think you're right though, and that hopefully, things will be changing daily. But we can get to some figure out what it is in your local community and have a little bit of stability.
What are your favorite episodes of The Birth Hour podcasts? So if I were to go back and listen to what are some of Bryn's personal favorites. I know it's probably hard to pick but-
Bryn Huntpalmer:
It is.
Rebecca Dekker:
If I was going to go listen to say three podcasts of really cool birth stories, which ones would you recommend I start with?
Bryn Huntpalmer:
Yeah, it's really hard to choose. And sometimes I'm like, "Oh, I should just say my own birth so I don't have to actually answer the question," because I've shared mine on there as well, but I really love the episodes where we have the same guests come back to share a subsequent birth. It's crazy to me that The Birth Hour has been around for five years now, so we have some guests who are even on their third babies, but a couple of listener favorites and my favorites as well are Caitlin Shrum and Elizabeth Quinn. They both went into their first births without doing any preparation and had unplanned and in their words unnecessary casserian and then they became very invested in having a VBAC and did so much preparation research and they both came back and they've shared their … they've actually both had two successful VBAC now.
I get requests for, "Which episode was that again?" People want to go back and re-listen to them again, because they just share so much helpful information of just going through that thought process of processing the cesarean they didn't plan and then planning for the VBAC. And then of course, we're all crying by the end of the successful VBAC. But those are some good ones to listen to for sure.
Rebecca Dekker:
Which numbers are those for people?
Bryn Huntpalmer:
I don't have it up, but I'll send you the links to the show notes if you want.
Rebecca Dekker:
All right, we'll put it in the show notes. Okay. And it's so funny that you mentioned Elizabeth Quinn because she was one of the first people to reach out to me when I started blogging at Evidence Based Birth.
Bryn Huntpalmer:
She's like the ultimate birth junkie, and she has this Mississippi accent, which is where my husband's from and so he loved editing her episodes too and we've become friends now.
Rebecca Dekker:
Yeah, and she gave me pictures I'll never forget. So she reached out to me about the Failure to Progress article because that was what she had her first cesarean for and she then planned a VBAC. And she sent me a photo that was taken of her in the operating room with her first baby and it's just the sweetest photo. She's trying so hard to smile and if you look at the photo sideways, like the way it's taken, she's smiling. But then if you flip it around and look at her actual face, like you would look at someone upright, you can tell she's like just barely holding it together. And she said she wanted to have one picture for her child to show her it was a beautiful day and that it was a happy day and she was smiling even though she was feeling really upset. And then when she had her next baby by VBAC, she sent me that picture and she said, "Here's a real smile."
Bryn Huntpalmer:
Yeah.
Rebecca Dekker:
Anyways, it was so sweet and I really appreciate the work she does in Mississippi and helping educate people there about their options.
Bryn Huntpalmer:
Yeah, she's amazing. She's definitely an example of someone who that first birth really changed her whole trajectory. And yeah, I know exactly the pictures you're talking about. We have them on her show notes pages, and I get goosebumps thinking about it. She and I have become friends now. My husband's actually from Jackson, so we've gotten to hang out in person and get our kids together and stuff too.
Rebecca Dekker:
Oh, cool. I did not realize she was on your podcast. I'll have to listen to her episodes.
Bryn Huntpalmer:
Yeah.
Rebecca Dekker:
All right. Bryn, do you have any questions for me? Anything that you're curious about or that your listeners have been asking about?
Bryn Huntpalmer:
Yeah. I'd love to hear a little bit about the evidence on vaginal breech birth versus cesarean breech birth. This comes up quite a bit with my audience and I'm just wondering, why aren't doctors trained in breech vaginal birth and how does the provider determine whether vaginal breech is considered safe or not?
Rebecca Dekker:
Oh, that's a great question. So do you get vaginal breech birth stories or just cesarean breech stories on your [crosstalk 00:31:44]?
Bryn Huntpalmer:
We've had a few vaginal breech stories. We've had a few that were planned and then we've had some where it was a surprise breech birth but they're rare for sure.
Rebecca Dekker:
Okay, well in surprise breech births vaginally can happen, it does happen occasionally. It happens in the hospital, it can happen at home in birth centers where you think you're having a head first baby, and then all of a sudden surprise! I had the privilege this year of going to a Breech Without Borders' workshop before the pandemic shut everything down.
Bryn Huntpalmer:
Oh, very cool.
Rebecca Dekker:
Yeah, they came to Kentucky in February and it's a fantastic workshop. And they have an amazing website, it's called breechwithoutborders.org and they have a whole bunch of different languages there. And so you can look at their website in different languages, but they have a whole research section, a training section, videos, birth stories, podcasts, info about risks and benefits, and I learned a lot from it's an obstetrician and researcher who teach the workshops together. And one thing that I learned that's just a little tidbit that I did not know before is that when a head first baby is crowning. We call it crowning, because you can see the crown of their head. I did not know that when a baby is born vaginally and it's coming out breech that they call it romping instead of crowning because you see the baby's rump.
Bryn Huntpalmer:
I didn't know that either. That's really cute.
Rebecca Dekker:
When the baby's rumping, and I'm like, "Rumping, that sounds so funny," but it's true. They're not crowning, if they come out butt first.
Bryn Huntpalmer:
Yeah.
Rebecca Dekker:
So breech position when the baby's coming out bottom first is present in about three to 4% of term pregnancies. It's more common for people who give birth preterm. So about 25% of babies are breeched before 28 weeks, but by 32 weeks, only 7% of babies are breech. And when you get to term it's three to 4%.
And it's estimated that about 65 to 70% of breech babies are in what we call the frank breech position, which is where the baby's legs are flexed at the hip and extend at the knees with their feet near their ears. And then non-frank breech positions include: complete breech where both the baby's hips and their knees are flexed and footling where they have one or both feet first and that's more common with preterm births.
And then let's see, there's quite a few things that are associated with a higher risk of having a baby being breech presentation. Having a prior breech birth, being your first baby, having some kind of uterine or placental anomaly, having lower amniotic fluid volume, having multiples. We all hear stories where when one or both of the twins was breech. Being preterm, having a short umbilical cord, the baby doesn't have enough room to turn around and get in headfirst position. And also fetal anomalies, so if your baby has some kind of congenital anomaly that can make it more likely that they're breech.
So you've probably talked about this on your podcast, right? About one option for people with a breech baby as an external cephalic version. Do you have birth stories with that?
Bryn Huntpalmer:
We do. We've had successful and unsuccessful ECVs.
Rebecca Dekker:
Yeah, where they turn the baby to a head first position by gently manipulating the mother's abdomen.
Bryn Huntpalmer:
Mm-hmm (affirmative).
Rebecca Dekker:
That is shown to be effective by research and we have an article about that. So it's evidencebasedbirth.com/breech. That's the only article we have on breech babies, so this other information I'm going to cover, we don't have an article Evidence Based Birth.
So some babies will spontaneously turn to a head first position which we also call cephalic or vertex, those are other words for that position. And some babies can be rotated with the external cephalic version. However, if a baby's persisting in a breech position, parents are going to decide are they going to birth vaginally or by cesarean. In the vast majority of breech babies in the United States are born by planned cesarean. So it's actually quite uncommon to see a breech baby born vaginally in the US.
And there's been debates about vaginal breech birth for decades now. This has been going on since before the term breech trial, which was a big randomized trial that was published in the '90s. There's concerns about vaginal birth with inexperienced providers that it could cause things like cord prolapse, problems with the umbilical cord, problems with the head getting trapped, and other birth trauma. And so the thought is if you do a breech baby's birth by cesarean that avoids these potential complications and results in fewer poor outcomes for babies. However, cesarean are not risk-free. They carry risks for the mother during the surgery, in recovery and in future pregnancies.
So they go into depth in this research in the workshop I took at Breech Without Borders. It could take you hours to cover all the studies on this topic. We do have a Cochrane Review that combined three randomized control trials with about 2400 participants comparing a planned cesarean for singleton breech at term and they compare that to a planned vaginal birth, but the quality of those studies was low. They found that fewer babies died or were seriously hurt when they were born by cesarean. However, babies who were born by cesarean had more health problems at two years of age. And for mothers who had cesarean had more pain after the birth in their abdomen, but they had fewer cases of urinary incontinence unless perinatal pain.
Importantly, none of these studies looked at effects on future pregnancies when you have had a prior cesarean that could cause complications with your future pregnancies. Those are what we call like the downstream effects of a cesarean which are not usually studied in these randomized trials.
So you can learn more about the research and the risks, benefits and statistics at breechwithoutborders.org they have a lot of info on the risks and benefits of both options. Vaginal breech birth is a good option in some situations with an attendant who is experienced and competent at that. The problem is if you have a care provider who is not competent or trained or practiced in a vaginal breech delivery, they could cause harm. So as more and more people shifted to using cesarean for breech birth, the skills for vaginal breech birth have become scarcer, and fewer and fewer birth attendants are experienced at doing a vaginal breech birth which is the whole point of the Breech Without Borders workshop. They travel around and teach the skills through simulation. And it was an amazing experience and they actually had a pelvis that they had created that was the size of like a hula hoop.
Bryn Huntpalmer:
Wow!
Rebecca Dekker:
And it could birth an adult human. So they could practice, they could show how the breech birth happens vaginally through the pelvis. It was really funny to watch them navigate their whole bodies through the pelvis. This giant pelvis and they have other simulation equipment that they've put together to help simulate breech birth. So they want to train people because it's becoming a lost skill.
Bryn Huntpalmer:
Right.
Rebecca Dekker:
And so some people are arguing that every care provider should be trained in this skill and practice it, because we're going to lose this skill of how to safely attend breech vaginal births for new doctors and four new midwives. Also, you already mentioned surprise breech vaginal birth is the thing that happens, right? So it's a basic safety issue or safety concern if care providers don't know how to attend a breech vaginal birth safely.
However, other people just think we can just do a series on everyone who has a breech and refrain as much as possible from attending vaginal breech births. I've even known people in my own hometown who came into the hospital 10 centimeters dilated, we're about to have a baby. They discovered it was a surprise breech and they rushed them to an emergency  C-section, knock them out with general anesthesia to try and remove the baby. Even though the mother had already given birth two or three times before and was a good candidate for a breech birth.
Bryn Huntpalmer:
Yeah.
Rebecca Dekker:
So there's a lot of fear related to breech vaginal birth and people are afraid of things they don't know how to do, right?
Bryn Huntpalmer:
Right.
Rebecca Dekker:
It's like riding a bike for the first time, I think almost everybody is scared when they learn how to ride a bike, especially if they don't have anybody there to show them how to do it. So there are studies looking back in time, we call them retrospective studies of vaginal breech birth, where they have had excellent outcomes. And those studies use specific criteria to pick who is a good candidate for a vaginal breech birth. And so I'll read you those criteria. As being a gestational age of 37 weeks or greater, these were studies where they had excellent outcomes and they were all at term, having a frank or complete breech presentation, so they did not include babies with the footling presentation.
Bryn Huntpalmer:
Mm-hmm (affirmative).
Rebecca Dekker:
No fetal anomalies on ultrasound examinations, they're trying to rule out babies that might be having problems and that's why they are breech. They say," Adequate maternal pelvis," which means different things to different people, but just like the clinicians guesstimate that you don't have an abnormal pelvis. The estimated fetal weight between 2500 grams and 4000 grams, so you're trying to avoid very small babies and very large babies.
And then one of the studies that had really good outcomes required that ultrasound document that the baby's head was flexed meaning their chin was down against their chest, which is a good thing is what you want in a breech birth. They did not want the baby's chin extended, and also adequate amniotic fluid volume. In these studies where they had the really good outcomes with vaginal breech birth, they did not offer induction with Pitocin or augmentation with Pitocin. And they use strict criteria to establish normal labor progress. So if they see anything abnormal, it would move to a cesarean.
So I can link to those studies in the show notes. But basically, researchers say that whether or not someone chooses a vaginal breech birth or planned cesarean for a breech should be an individualized decision. And we need more providers who are skilled in both because unfortunately, most providers don't know how to safely attend a breech birth and it's very different than a head first birth.
Bryn Huntpalmer:
Yeah.
Rebecca Dekker:
It was really interesting to learn the cardinal movements are different, how the baby moves through the pelvis is completely different. How the baby emerges at the end is different. The safety maneuvers that you need to know in case there's something abnormal are completely different than with a head first birth. So I wish we had more people taking these workshops and learning these skills.
Bryn Huntpalmer:
Yeah, is there any research on midwives in this technique? I feel like you hear that more often just the passing down of that information and teaching.
Rebecca Dekker:
Yeah. And so the interesting thing was when I attended the workshop, the vast majority of the attendees were midwives or doulas.
Bryn Huntpalmer:
Okay.
Rebecca Dekker:
And midwives also brought their assistants along. There was only one physician that I know of who attended.
Bryn Huntpalmer:
Wow!
Rebecca Dekker:
And this was like a statewide and it was in Louisville, Kentucky. So it was also near several other states.
Bryn Huntpalmer:
Yeah.
Rebecca Dekker:
And this was despite the fact that we tried to let all the hospitals and all the universities know about this and spread the word. It would have been the perfect opportunity for residents to go to for example, or medical students or even attendings who want to brush up on their skills because they have a whole day of simulation practicing. So the opportunities are there to learn from experienced practitioners, but health care providers have to actually access these trainings, right? Unfortunately, they don't seem to be like prioritized.
Bryn Huntpalmer:
Yeah.
Rebecca Dekker:
I think it's because the cesarean are … they already know how to do that. That's something they can easily train to do. And it's requires this extra step of going and finding a training to learn how to breech virginal birth.
Bryn Huntpalmer:
Yeah.
Rebecca Dekker:
Then we have the whole-
Bryn Huntpalmer:
You're probably going against the grain of maybe hospital policy or what your colleagues are doing.
Rebecca Dekker:
Exactly. Even when you have providers who are skilled in breech vaginal birth, they often face a lot of barriers to offering it. Maybe their hospital malpractice insurance doesn't cover it, or the administrators are not supportive.
Bryn Huntpalmer:
Right.
Rebecca Dekker:
So there's a great documentary about this and we've had Dr. Elliot Berlin on our podcasts before but the documentary is called Heads Up: The Disappearing Art of Vaginal Breech Delivery.
Bryn Huntpalmer:
Mm-hmm (affirmative).
Rebecca Dekker:
And I know in my state, I believe there are three doctors who are experienced and skilled at vaginal breech birth, only one of them though actually routinely does singleton births. The other two, I think only do it with twins. So yeah, it's definitely something we need more people to train in.
Bryn Huntpalmer:
Yeah, definitely. We've had at least one story where it was a surprise vaginal breech and they were lucky that there was a doctor in the hospital that day who had done at least one before-
Rebecca Dekker:
Oh, wow!
Bryn Huntpalmer:
… and they called them in because the doctor that was already attending that birth had no idea and freaked out so …
Rebecca Dekker:
Yeah and then that's the problem, right? The freakout, the panic, the fear, which we've all seen with COVID-19 as well as like fear makes people make decisions sometimes that aren't necessarily in everyone's best interest.
Bryn Huntpalmer:
Right.
Rebecca Dekker:
So fear causes a lot of people to have knee-jerk reactions and unfortunately, knee-jerk reactions during a vaginal breech birth can be dangerous. So it's really important that if you're going to have one, that you have somebody who's practiced in that skill.
Bryn Huntpalmer:
Yeah.
Rebecca Dekker:
So thank you so much Bryn, for coming on the podcast. And I'd love it if people could find out the best way to follow you, find your information.
Bryn Huntpalmer:
Yeah, so you can just go to thebirthhour.com and all my info is linked there. And I'm The Birth Hour on all the social media platforms as well, and I'd love to connect.
Rebecca Dekker:
Yeah, and you can find your book The First‑Time Mom's Pregnancy Handbook-
Bryn Huntpalmer:
On Amazon or Barnes and Noble, any of the regular places where books are sold.
Rebecca Dekker:
Awesome. All right. Thank you so much Bryn, for coming on. And I'm excited to check out some of the podcasts you recommended and I've enjoyed our conversation.
Bryn Huntpalmer:
Thank you so much for having me. I'm such a huge fan of yours and it was a real treat to be on the other side of the microphone.
Rebecca Dekker:
Today's podcasts was brought to you by the courses in the Evidence Based Birth professional membership. The free materials that we provide to the public at evidencebasedbirth.com, are supported by our professional members. Evidence Based Birth professional members get to take continuing education classes on hot topics in the field. We offer more than 20 continuing education contact hours for nurses, doulas, childbirth educators, midwives and physicians. To learn how you can become a member, visit ebbirth.com/membership.
Listening to this podcast is an Australian College of Midwives CPD Recognised Activity.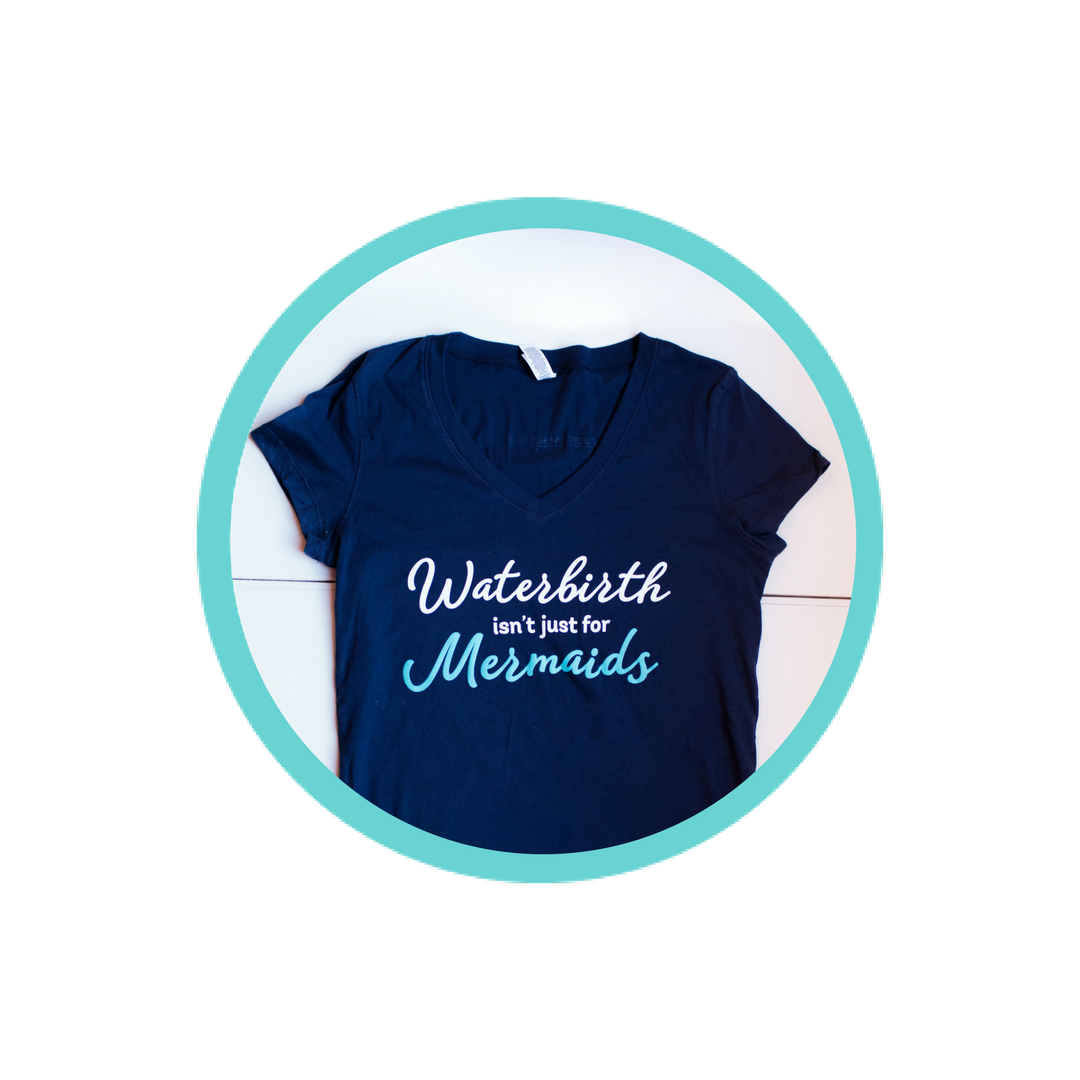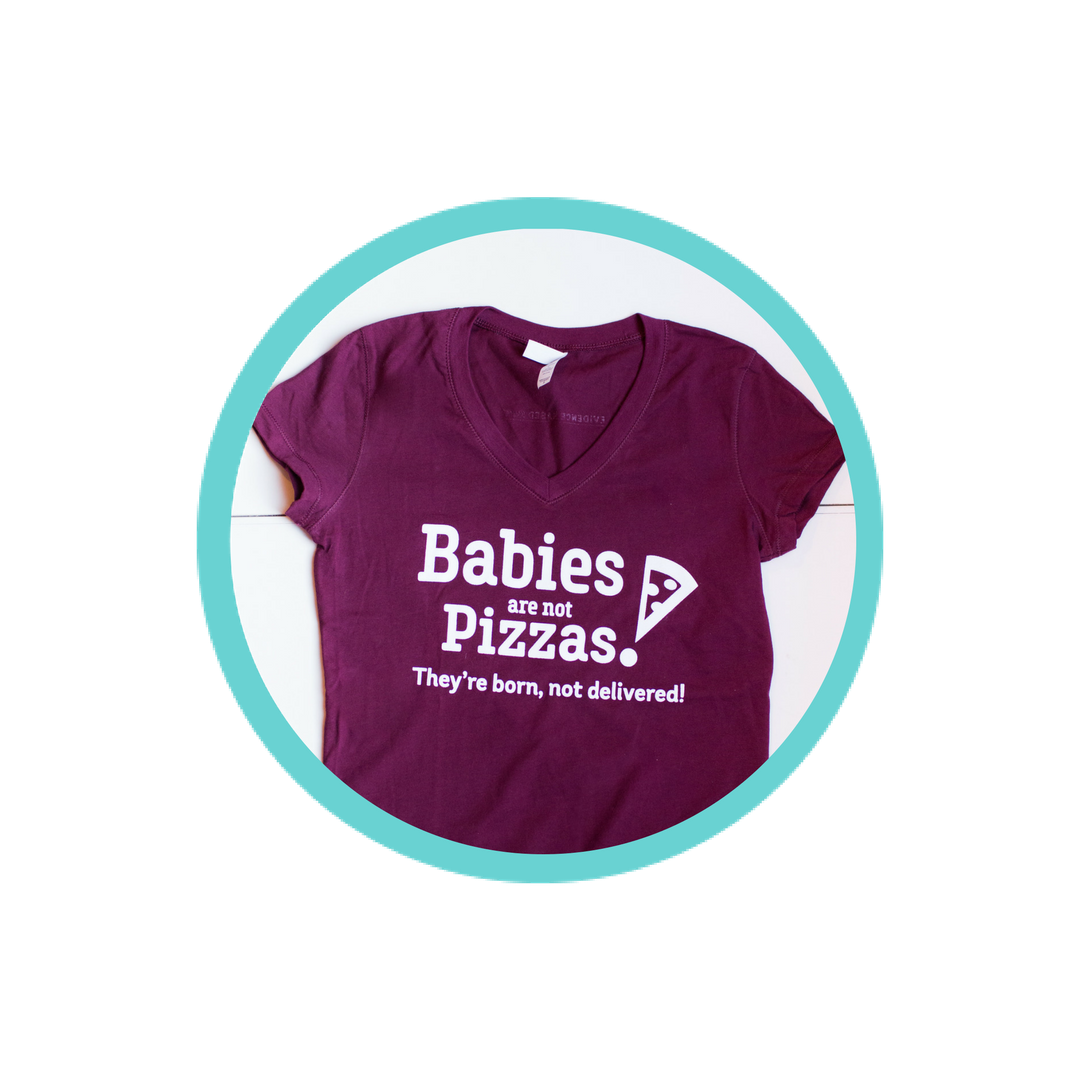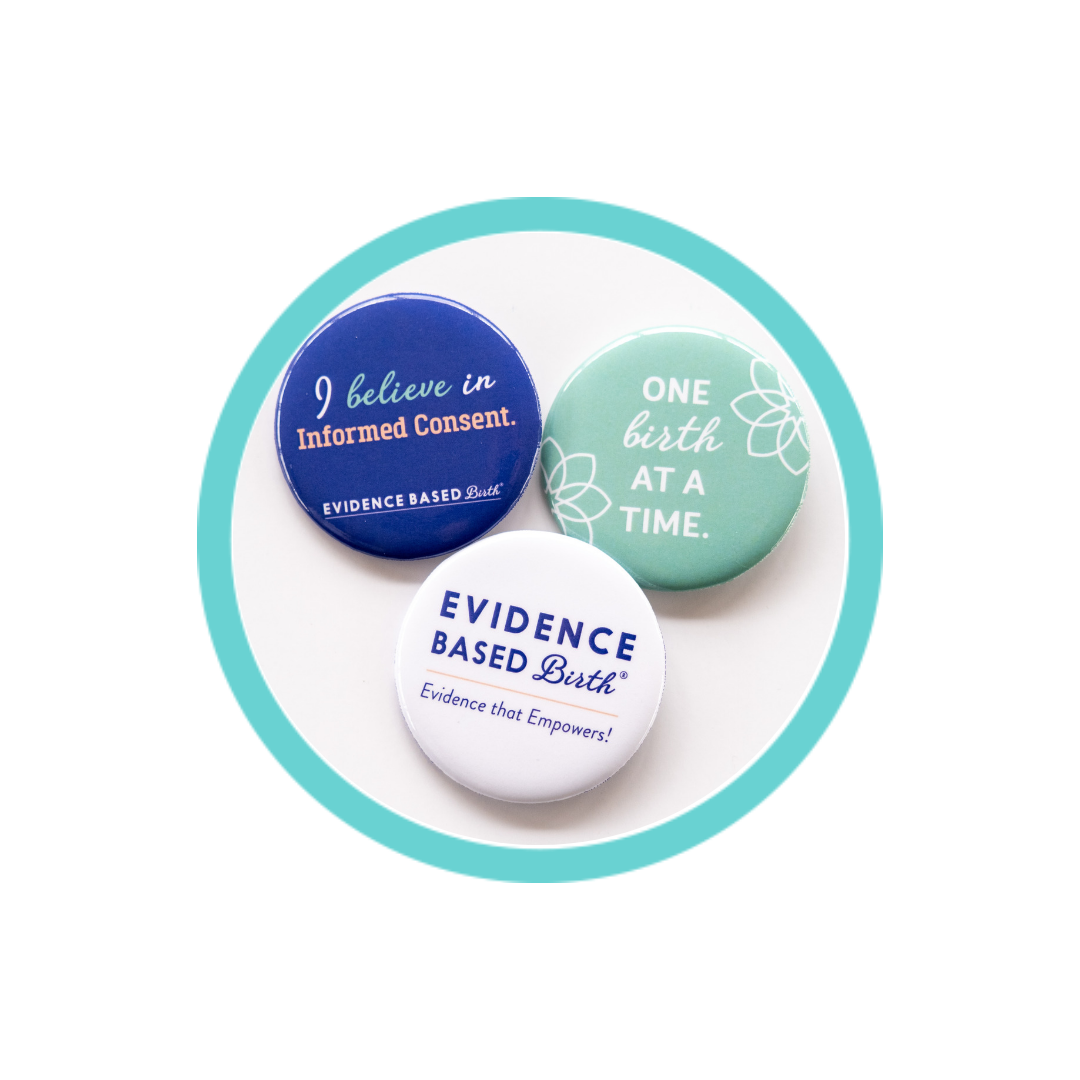 Stay empowered, read more :
In my previous article on skin-to-skin care after a C-section, I wrote that skin-to-skin care after a C-section has many benefits for moms and babies. However, I have come to realize that women cannot do early skin-to-skin if they are routinely separated from...