On today's podcast, we're going to talk with EBB Childbirth Class graduates, Samantha Parker and Justin Fontaine, about their exciting hospital water birth story.
Samantha Parker (she/her) is an environmental scientist with the State of California and an avid runner. Samantha's husband, Justin Fontaine (he/him) is a principal systems engineer and a CrossFit: Level 2 trainer. Samantha and Justin live in Rockland, California with their almost 10-year-old son, and now their happy baby girl, Kira. Samantha and Justin are graduates of the EBB Childbirth Class with EBB Instructor, Laurie Suggs. 
We will talk about Samantha and Justin's experience taking the EBB Childbirth Class. We also talk about Samantha and Justin's hospital water birth story and the feeling of empowerment during the labor and birth experience. 
Content warning: We mention labor, fear, gendered language, COVID testing, contractions, and cervical checks during labor.
Resources
Transcript
Dr. Rebecca Decker:
Hi, everyone. On today's podcast, we're going to talk with EBB Childbirth Class graduates, Samantha Parker and Justin Fontaine about their exciting hospital water birth story. Welcome to the Evidence Based Birth® podcast. My name is Rebecca Decker and I'm a nurse with my PhD. I'm the founder of Evidence Based Birth®. Join me each week as we work together to get evidence-based information into the hands of families and professionals around the world. As a reminder, this information is not medical advice. See ebbirth.com/disclaimer, for more details.
Hi everyone. My name is Dr. Rebecca Decker, pronouns she/her, and I'll be your host for today's episode. Today we are so excited to welcome EBB Childbirth Class graduates, Samantha and Justin. Before we interview Samantha and Justin, I want to let you know that if there are any detailed content or trigger warnings, we always post them in the description or show notes that go along with this episode.
Now I'd like to introduce our honored guests. Samantha Parker, pronouns she/her is an environmental scientist with the State of California and an avid runner. And her husband, Justin Fontaine, pronouns he/him is a principal systems engineer and a CrossFit: Level 2 trainer. They live in Rockland, California with their almost 10 year old son, and now their happy baby girl, Kira. Samantha and Justin are graduates of the EBB Childbirth Class with EBB Instructor, Laurie Suggs. And they're here to share their most recent birth story, which happens to be a hospital water birth story, which we don't hear very often. We are so thrilled that Samantha and Justin are here. Welcome to the Evidence Based Birth® podcast.
Samantha Parker:
Hi, so happy to be here. Thanks for having us.
Justin Fontaine:
Yes. Thank you.
Dr. Rebecca Decker:
Tell me Samantha and Justin, how did you find out about the EBB childbirth class and what kind of inspired you to take the class?
Samantha Parker:
Yeah. This was my second pregnancy and birth and this was Justin's first baby. I kind of didn't think I needed to take a childbirth class, but I wanted Justin to have the opportunity to know what was going on. And I know I might talk about it a little bit later, but my first pregnancy, my support person wasn't very supportive. I really was hoping to have a lot more support for this birth. And as a scientist, I really was looking for something that would give us the tools to decide what made the most sense for us and was also science-backed and not a bunch of just woo sort of stuff. Justin actually is the one who found the EEB course.
Dr. Rebecca Decker:
Oh, how did you find it?
Justin Fontaine:
Google searches, kind of looking around and seeing what was available and then the basis around evidence-based birth with the science-based approach and looking at the scientific research where it kind of spoke to me as well. I'm definitely a data nerd and a science nerd, and that was really where I wanted to look at as well.
Dr. Rebecca Decker:
Awesome. So you were ready to geek out with us on the evidence-based research?
Justin Fontaine:
Yeah, definitely. I think for me, it was looking at what do I need to do to make sure that I get her and the baby to the hospital safely and not even really thinking about what happens after that and me needing to actually do things and be prepared for things.
Dr. Rebecca Decker:
So you were thinking about that infamous drive to the hospital and getting to that point?
Justin Fontaine:
Yeah. Honestly, only really being prepared for this whole situation by TV and movies. You expect that panic, oh my God, my water broke, let's rush to the hospital. Really not knowing what to do, but then also assuming that we live in a pretty good area in the United States. You get to a hospital, you're good to go. Not really having an understanding of all the things I didn't know, going into it. The assumption was that I was taking this to make sure that I was able to get her and the baby to the hospital safely and know what to look for and what to do before then. Learned a lot about what I didn't know from taking the class.
Samantha Parker:
Yeah. And then even for me, I didn't think I needed a course because I had already given birth before. I just thought I knew everything. With my son, I didn't really take any birthing education courses. I did the two hour hospital tour that they offer. And at the time I was actually working as a nurse and I had freshly graduated from nursing school, so I kind of thought I knew everything already.
Dr. Rebecca Decker:
Yeah. You don't know what you don't know the first time. What was your experience like taking the class together with Laurie?
Samantha Parker:
I was really surprised because not only had things changed dramatically in the last 10 years, but I just, like you said, I didn't know what I didn't know. There was a lot of stuff that I had opinions about, but I didn't know the evidence behind stuff and there's just a lot of information. I honestly didn't know anything about the different phases of labor and some of the things to get labor started. I had heard all of the tips and tricks, but I know ever really thought about the evidence behind it or how well any of those things worked. My primary source was just looking up information or through mom's groups, and I never had really done the research behind a lot of this stuff.
Justin Fontaine:
There was a lot of, initially I think a lot of great information as we're getting up toward actually having the baby, getting up to those later stages and signs and things to look for and I'm studying all of this information and all that, but then we kind of crossed that threshold where I didn't really expect there to be a whole lot of information and it was just eyeopening. You're looking at a whole new world and not really understanding, I would say the first-third of the class was kind of what I was expecting and really looking for, and the other two-thirds of the class were very different from anything that I would've expect and changed a lot about our birth plan, about where we were ended up going to the hospital, learned a lot about doulas and midwives.
These are words that I had heard before, but again, in that kind of Western American thinking, for at least me, again, I was focused on just get to the hospital and everything's good to go, and it really changed once we started getting a lot of the information presented and it really started to become much more of looking at things in a more critical way and really looking to make sure that Samantha was able to get the experience that she wanted because I didn't know that there were totally different experiences that you could have even between two hospitals that are right next to each other.
Dr. Rebecca Decker:
Yeah. Tell me a little bit about that. What kind of birth were you planning before you took the class and how did your plans change?
Samantha Parker:
The biggest thing for me is I really wanted to have an empowering birth experience. With my son, I had a healthy baby boy. The end result was wonderful. At the time, I had wanted to have an unmedicated birth, but having not really had any tools, I didn't really have the support to go through the stages of labor in a way that I wanted to. I was in labor for almost 48 hours with him and ended up going into the hospital sooner than I maybe would have otherwise. I don't know, you get to the hospital and they connect you to the monitors and they don't let you relax. Next thing you know, like I haven't had a chance to catch my breath and I'm just miserable. So I ended up getting the epidural, which wasn't what I wanted. And that was kind of the big thing.
We kind of went into this. At the time, I just wanted to have an unmedicated birth. I wanted to have, like I said, just an empowering experience. I wanted to actually go through the labor and feel the labor contractions and all of those things, because you hear about stories about people who go on medicated and it sounds so incredible, just the experience overall. And I felt like I really kind of missed out on that. And it wasn't really until we took the course. At the time we were planning on delivering here in Roseville.
And then when we took the course, we learned about having a doula and we learned about going online and checking the statistics at the different hospitals. And because of that, we ended up deciding to hire Laurie, who was our instructor. We hired her as our doula. And through her guidance and her expertise and familiarity with the different hospitals, we made the decision to change hospitals because the hospitals, Sutter Davis, had the birthing tubs available and they have the midwife experience, which was what I was looking for. And also it was as close to a golden ticket birth as we could possibly get.
Dr. Rebecca Decker:
Yeah. And for our listeners who aren't familiar, we talk in the EEB childbirth class, but how do you get the golden ticket? Like the Willy Wonka chocolate factory and getting the golden ticket, the grand prize. Or the fast track to the easiest birth possible. And you were giving birth at a place that was supportive of your wishes. How was that making that switch? Did you have to switch providers to the clinics you were at?
Samantha Parker:
It was awful. It was a really terrible experience. A lot of that centered around how insurance handles pregnancy and birth, because I was 20 weeks, I was about halfway through the pregnancy, maybe 30 weeks, it was a little later on.
Justin Fontaine:
It was closer to 30. Because I think after 26 it became a whole thing. And they basically said, no, you can't do that.
Samantha Parker:
Yeah. So that my original OB, be because I was hesitant because changing hospitals also meant a 40 minute drive versus a 10 minute drive. And there was just a lot of concerns. So we waited probably longer than we should have, but the process of changing, my insurance told me that I needed to get a referral from my OB to be seen by the midwife team. The OB that I saw refused to give me a referral and then actually kicked me out of her practice. I got a Dear John letter in the mail that I was no longer…
Justin Fontaine:
No longer eligible for services there.
Samantha Parker:
Yeah. It still makes me a little emotional, just being…
Dr. Rebecca Decker:
Being told you don't have a doctor when you're 30 weeks pregnant.
Justin Fontaine:
Yeah.
Samantha Parker:
So it was just a lot of phone calls with the insurance company and you already have all these hormones because you're pregnant and you're stressed out and you just want to be able to safely have your baby and that wasn't a priority. You would think that the insurance company would be super supportive of you switching to lower intervention care. And it wasn't. There was a lot of hoops that we had to jump through and the worst part was just my previous doctor just not supporting my wishes to move on to another practice.
Dr. Rebecca Decker:
Treating you like some kind of criminal for swishing providers.
Yeah. Because I remember I would ask them questions like, oh, well what happens when I go to the hospital and why are you doing this procedure? And they never really could give me answers. It was like, oh, whoever was doing the procedure was like, well, you need to talk to someone else about that. You just got passed around a lot. And the more we learned in our child births class, the more I became uncomfortable with my traditional OB care.
Justin Fontaine:
They were very much looking for the autopilot, you just show up and we'll do what we need to do and then you'll go home with a baby. And they were very much not interested in answering any kind of questions or giving any kind of substantive response. And then it almost seemed like it was taken personally when she decided to switch care providers.
I will say that maybe with different insurance and maybe with going through the switching process earlier, we may have avoided some of that. I can't say for certain, but there were definitely some artificial barriers that were thrown up and there was definitely, in the end, it all worked out. We were able to do everything that we needed to do. I'd kind of jump in and just feel like, you know what, no matter what, we're going to the hospital we want to go to and we'll figure everything else out later. We're going to do what we want to do, but the insurance company was basically telling her that if you don't jump through our hoops, then your entire thing will not be covered. You'll be completely out of pocket, which would not have been great.
Dr. Rebecca Decker:
Yeah. So first, it's like your request to transfer care is refused by the first provider, and then they fire you leading without care. And then the insurance company is holding this over your head. You're going to be on the hook for the entire labor and delivery, which we all know is very expensive. That puts you in a really bad situation and that's just really unethical of that OB to put someone in that situation like that.
Samantha Parker:
Yeah. It was unfortunate. But I had the consultation with the midwife team and it was just a breath of fresh air, because you go in, I wasn't in the waiting room for like 45 minutes waiting for my appointment. They actually saw me on time. And then the midwife answered all my questions. I didn't even have to really ask as many questions because she just explained everything to me. Everything I wanted to know, she was happy to give me information about, they gave me lots of different pamphlets and I just felt comfortable, which was the big change.
Justin Fontaine:
Yeah. Well, I think you also had mentioned as well that you felt they treated you more like an individual, like a person. They had information pulled up about her and me. They wanted to know about what she wanted to do as part of the birth plan. They actually asked questions about that rather than just putting us on autopilot of you're going to go through what we tell you to. And then one of the things that really struck me about a difference in the kind of care that we were getting there, that Samantha was getting, there was one of the times where they were going to do some kind of an exam and they specifically asked for her permission before touching her at all, which I had never seen a doctor behave that way. I thought that was really cool. But it was definitely a very different experience, right from the beginning going into that care team.
Dr. Rebecca Decker:
At the end of your pregnancy, what was your mindset? You'd made this shift, you were established with the middle life clinic and you had Laurie on your team.
Samantha Parker:
Yeah. And Laurie was just crucial for all of this. She was such a great support through everything because through all of the troubles with switching the hospital, she was right there with us. And no matter what, she was still able to be our, and she would help us through the process. At least we had her so that if this switch over hadn't worked out the way we wanted to, we were still very reassured that we would have Laurie available to advocate for us. But I felt having gone over to this team, having a doula, having a lot of the information and really kind of just knowing what we wanted and understanding the limitations of our expectations.
I was pretty calm going into it. The biggest concern I had was just the drive, because it was still a 40-minute drive without traffic down the highway. So just trying to know what timing was. And I assumed that I would have a very long labor because my labor with my son was very long, but then everyone tells you like, oh, but you're second, it's going to be really fast. I think that was my biggest concern, was just the drive. But other than that, we had had a care team at the hospital that we knew were going to take care of us and we had Laurie to help us out. And then Justin of course is very supportive. I just felt really supported.
Justin Fontaine:
Yeah. And I'll definitely second what Samantha was saying about having our doula there, Laurie was fantastic. Even little things, pulling up to the hospital. And this is my first time doing. And as calm as I generally am about things, underneath the surface I am a ball of nerves and here we are pulling up to the hospital entrance and Laurie is standing right there, ready to go. And she is literally holding Samantha up during her contraction while I'm finding the first parking space I can get the car into and running over to them. She was just phenomenal to have.
I'll definitely say that as a first-time father going through that experience, it is wonderful to have the information available to you and the training available to you. It is a whole other level when you've got that extra support person there, giving you that reassurance, giving you that extra help. I tried my best to learn all of the correct positions to help with pain relief and everything, but Laurie teaches this stuff. She has lived this for many births within her own family and with her customers, so she was able to do just phenomenal work to assist us throughout that whole process.
Dr. Rebecca Decker:
I really appreciate your words of affirmation about doulas. It kind of makes me tear up because we were just talking in our team about how doulas have been through so much through the pandemic and a lot of them are traumatized and have had a lot of terrible experiences. And so, we were just actually thinking, what are some words of affirmation we can send to doulas this week? And Justin your words just really resonate with me. I hope any doulas who are listening can take that as a personal compliment, even if you're not Laurie and gratitude for what you do.
How did your labor begin though? You mentioned pulling into the hospital and Laurie greeting you. How did you know it was time to go? Did you labor at home? What happened?
Samantha Parker:
Yeah. And this is another area where Laurie was crucial, because I woke up, it was a Friday morning and contractions had started, they were pretty mild, like 10 minutes apart, nothing too crazy. I tried to go back to sleep and then I ended up getting up and I had to get my son ready for school. My primary concern in that moment was like, I can't go into labor until I at least get my older child to school. So I got him breakfast and did some chores to just keep myself busy. And then when it was time to take him to school, I had to get Justin because while the constructions weren't super strong yet, I didn't see safe to drive. I did have Justin drive us in. And definitely sitting in the car was probably the worst position because I was so uncomfortable, the contractions got stronger while we were driving that we dropped him off and then I was able to call my parents. They're luckily local and they were on the hook now to pick him up from school.
We went back to the house. And once I got home and I was able to relax again, the contractions kind of eased off a little bit. We're in communication with our doula Laurie, sending her texts and she's guiding us through the process and giving me suggestions on what position to try and different things that we had discussed in the childbirth class too, the side lying position and then getting on my birthing ball, shaking the apple tree. What else did we do? We went for a walk. Justin was on the ball. I think probably the best part of the childbirth class was teaching the future dads to take care of mom. So he was bringing me water and snacks and all things that I probably wouldn't have done on my own.
So the contractions kind of started getting closer together, but in my head it's like, no, it's not time yet. It's not time yet. Because I knew I didn't want to go to the hospital too early. And then because of my last experience, going there early I associated with having more interventions. But then what was that, around like 1:30. I made some notes here. Let's see, around 1:30, I had sat up from the couch and I felt a little pop and then a gush, went into the bathroom and it was clear that my water had broken. I didn't really know what to expect because my water did not break with my first until after I had the epidural.
I was a little surprised there was some blood which had me pretty worried, but I was able to talk to our doula who reassured me that it was most likely okay. But if I was worried, she recommended that we go ahead and drive into the hospital. So we did at that time. It was like 2:00 or so, a little bit after 2:00. The drive was not fun at all. The roads aren't too bumpy or anything, but definitely uncomfortable. You're sitting, you've got a seatbelt on, and then we're calling the hospital for the intake process because they have you call before you come in. They put me on hold for eight minutes. And then they were trying to ask me questions and I'm having contractions. And I just remember, they're like, hello, are you still there? And I'm like, no, she's still here. She's just having a attraction right now. But it was not a fun car ride.
Justin Fontaine:
No, but I would still maintain absolutely worth it to get where we ended up.
Dr. Rebecca Decker:
What happened when you got there?
Samantha Parker:
Like Justin had mentioned, we pulled up. Laurie was already there waiting for us. He was able to drop me off curbside. And as soon as I got out of the car, I had a really strong contraction and I'm just so happy that Laurie was there because I was able to just fall into her and she could support me while I was having that contraction and help me walk into hospital. You check in, they give you your new masks. They don't want you to wear the masks you had on ahead of time. They tried to give me a wheelchair, but I refused. I didn't want to go on a wheelchair, but what I hear from everyone else is that I needed one.
Justin Fontaine:
Well, as you were refusing the wheelchair, another contraction struck and you collapsed into the wall as they're just bringing the wheelchair for you anyway.
Samantha Parker:
And then going into the hospital, we weren't sure if we were going to get a tub, because the hospital only had two tubs.
Justin Fontaine:
Two or three, something like that.
Samantha Parker:
It depended on how many people, if someone was already there, they set that expectation that you might not get the tub, but they checked us into the room and I was so relieved to see that we did have the tub. Then they set us up. Part of the policy is they do require that you do the 20 minutes of monitoring. They did put me on the mobile one, the monitor. I can't imagine being on continuous monitoring in that experience because I was so uncomfortable. My contractions were so strong already at the time. I couldn't just sit back and lay there for the monitor. I had to get up and then the monitor's like readjusting, so they were having a hard time getting a reading, but they did luckily just go ahead and they took it off. After the 20 minutes, they said everything was fine.
In order to do the tub birth, you had to get your COVID test and be COVID negative before you could get in the tub. So we were waiting for them to do the COVID test, but our nurse, Marie, bless her, she went ahead and got the tub filled up for us, anticipating that we would be negative. And while we waited for that, they did do the speculum test and there was a bit of bleeding, but they said there wasn't anything to worry about. Of course, I was still worried. Then they took the monitor off. We did have a student nurse, a student midwife present along with the regular midwife.
Justin Fontaine:
They did ask if that was okay.
Samantha Parker:
Yeah, and we said it was fine because I had been a student nurse before, so I understood you got to learn somewhere. But once I was able to get into that tub, it was a huge relief, because just all of that pressure from the baby was just relieved. You just get in the tub. I just remember just like, (sighs) it just felt amazing. But of course I'm still uncomfortable because I'm still in labor. I definitely was changing positions a lot. I think I got out of the tub a few times. I remember being out of the tub at one point and I remember my contractions were so strong and I started having the urge to bear down, but we'd only been there like 30 minutes. So it's like, there's no way that it's time. I went ahead and I requested that they do a cervical check because I'm like in my head, there's no way, but it's like, I feel like I'm ready to give birth.
The student midwife did the check and she told me that I was three centimeters. I just remember being so disappointed and heartbroken because at the time I'm feeling these urges and I'm ready to bear down. I'm holding onto Justin. I'm squatting. I can barely stand through these contractions. And in my head it's like, well, if I'm only at three centimeters, what's this going to feel like when I'm at nine or 10? I don't know if I can do this. There were so many doubts that went through my head at that time. But I ended up getting back in the tub. And then close to 5:00, this was now an hour later. I was done. They're telling me, Justin and Laurie are reminding me to use low breath tones. And I remember in my head, it's like, I can't do a low breath tone sounds because if I do, I'm going to push and I've been told not to push.
I expressed this. And so Laurie recommended that if I wanted it to go ahead and ask for another cervical check. And this time the nurse Marie did the check and I was nine centimeters 100% effaced. She told me to go ahead and start pushing. And the midwife popped in to check on how things were going. At the time, I had just started pushing and Marie told them midwife like, "Oh, she just started pushing. We're doing okay." And at the time, there was another mother who's starting to push.
Justin Fontaine:
She was crowning.
Samantha Parker:
She was crowning. The midwife double-checked that she would be okay to go help assist the other mother. And if we thought we needed the on call OB come in to assist us. The nurse Marie told her, "No, we've got time. Go ahead and go help the other mother." Well, nine minutes later, Kira was born.
Justin Fontaine:
Nine minutes of pushing in the tub. And then all of a sudden, just a head pops out. And I'm just looking at this head underwater. And as a new dad, I'm like, oh, well that's there now. And all of a sudden the nurse is also shocked. She's not expecting this to just be there. Now all of a sudden she is pulling, like pulling, pulling, and I'm not expecting this much going on. So I'm just standing there in shock watching this happening.
Samantha Parker:
Yeah. Well, and I will say too, one thing that no one really tells you about with the tub birth is, my instinct is her head emerges and my instinct is that, okay, she's underwater. I need to get out of the tub now. I'm trying to get out of the tub. I don't really know what's going on. And the nurse had to calm me down, get me to relax so that then she could finish helping Kira come out of the birth canal all the way and keep me under the water because I was just ready to hop out. And I guess, I don't know if it was mentioned anywhere, but no one had really mentioned what happens after you crown and the baby comes out.
Dr. Rebecca Decker:
They said the baby doesn't breath until their face hits the air. I think the mistake that some parents make, like you were mentioning is they kind, if they don't know what's going on, they'll stand up and then sit back down. So you're trying to avoid that situation.
Samantha Parker:
Right. And it makes sense. But at the time, you're just in the moment.
Dr. Rebecca Decker:
You're like, my baby's head is out. I need to stand up.
Justin Fontaine:
Yeah.
Samantha Parker:
It was just a really weird sensation. But then she came out and they were able to put her on my chest and I was able to do the skin to skin contact.
Justin Fontaine:
And I could see that was when all the emotions started pouring out right then and there and it was beautiful.
Samantha Parker:
Yeah. And through all of this, it was great too, because as we are laboring, I have Justin to support me. And then we had our doula who was able to use her expertise. Her hip squeezing was phenomenal, but the most important thing is she was able to pop out into the hallway and get the nurses' attention when we needed stuff and kind of guide through what needed to be done and just being an extra person so that Justin didn't have to leave me. When I started feeling like I needed to push, she could just go grab the nurse, tell them what was going on, and that was really nice.
Justin Fontaine:
Right. Definitely allowed me to focus all my attention on Samantha and what was going on with her, and not have to worry about anything else that was going on around us. And Laurie was phenomenal through the entire thing. She was everywhere that we needed her to be and doing things that we didn't even know needed to be done.
Samantha Parker:
Yeah. But the tub was an amazing experience because it just made such a different, I think. Because even though you're still feeling the contractions, but there was a huge difference between a contraction, standing up or kneeling or in any position out of the water compared to in the water. But then our beautiful baby girl was born and then they help you get out tub so that then they can deliver the placenta out of the tub. And that was wild.
Dr. Rebecca Decker:
What feelings and thoughts were going through both your heads right after Kira came out?
Samantha Parker:
It was just such a relief and you just see this beautiful full little baby and she's just perfect. Just that euphoria that they talk about, like when she comes out and then they put her on your chest and just being able to hold her and like disbelief almost that here she is, all of this that we went through today and here's this beautiful baby in my arms and she's just the sweetest little thing.
Justin Fontaine:
And I guess for me, I'm looking around at people that do this all the time, between a doula, between the nurse and I'm kind of looking to them, is everything okay, because I'm still the anxious first-time dad. And there was a little bit of anxiety at first I kind of put together later on was because she wasn't crying when she came out. And it wasn't that she wasn't breathing and it wasn't that she wasn't okay, this kid just almost never cries. And so I think they kind of figured that out pretty quickly. And then once everybody else relaxed, then I relaxed. And at that point it was just getting to enjoy that moment of seeing Samantha and our new baby together and that was tremendous.
Dr. Rebecca Decker:
And I think that's important for parents listening who want a water birth to know that too, that most babies don't cry after a water birth. They're usually very calm and quiet. And you're right, probably your baby also as well, maybe was showing their temperament a little bit early, but most babies, because of the warmth and the calm nature of the birth, it's such a gentle entry into the world that they don't have that kind of shock of coming out into bright lights and cold air.
Justin Fontaine:
Right.
Samantha Parker:
Yeah. And it was nice too because she was born and then I got to hold her right away. I didn't have to give her up. They waited until after we had the skin to skin contact before they did any other interventions, before they weighed her and did all these other things. So it just-
Dr. Rebecca Decker:
You didn't have that with your first?
Samantha Parker:
No. With my first, he was born and… It's hard to, it was 10 years ago, so I don't necessarily remember all of the events, but he definitely, they weighed him and they measured him. They gave him his shots and the eye ointment. And then I got to have the skin-to-skin contact with him. But definitely, there was like a period and you don't get them right away. But with this, it was just so nice just have her just right away. We got that contact. You talk about the room is like warm and the lights are dim, so it's relaxing and it's not clinical. And just the focus was just on her wellbeing.
Once they moved me back up to the hospital bed and then they're working on delivering the placenta, then the glide come on and then they're doing their interventions, but they definitely gave us our time first. And then they left the room and then came back after however long it was that they came back in
Justin Fontaine:
Yeah, to do just the weighing and measuring and the normal things that they do. But no, it was great to just see them. Once they got the placenta delivered and they were confident that there wasn't an issue with bleeding. We had opted out of the shot to control bleeding unless it was necessary.
Samantha Parker:
For me. Yeah.
Justin Fontaine:
Right. And they essentially did that evaluation as they were doing things. I know in your case, there was just the area where the placenta had attached. There was some increased risks involved there with some bleeding and things, and that's why they wanted to keep an eye on that, make sure everything was okay. But aside from that, they really did probably the absolute bare minimum outside of what is absolutely necessary to deliver a healthy, happy baby. And I think that's exactly what you had been looking for from this whole thing.
Samantha Parker:
And I will say that I think you have pictures and it was shocking. One thing that, I don't know, that maybe people wouldn't know about a tub birth, and I don't know if this is normal, so maybe you could say if it was or not, but just with the tub birth, the amount of blood is shocking. I'm assuming it's mostly just because it's in the water, but I know, and Justin had taken a picture and I wasn't aware of this, but looking at some of the pictures afterwards, it's almost kind of frightening to look at. So if you're not knowing what to expect with that, but…
Dr. Rebecca Decker:
And I think every birth is different. And one of the things when nurses and midwives specific train in water birth is they actually will do exercises while they'll dump a certain amount of dye in the water and use it to train them to learn how much blood is too much blood, if that makes sense.
Samantha Parker:
Okay. That makes sense. Yeah.
Dr. Rebecca Decker:
I know with my water birth, there was no blood in the water. The water was perfectly clear when I got out and deliver the placenta. But maybe because of the bleeding you'd mentioned earlier when your water broke, there was something different with you. And sometimes when you see birth photographers, when they post pictures of water births, you see kind of a variety. But I think the important thing is having a care team that's experienced and can look at the water and kind of estimate what's going on.
Samantha Parker:
Yeah, absolutely. Because I think the placenta had started to separate. And so that was a lot of the problem-
Dr. Rebecca Decker:
You got like the gush, there is like a little gush of blood when that separates. Yeah.
Samantha Parker:
Yeah.
Justin Fontaine:
Yeah. When the baby came out, the water was completely clear. Everything was good. By the time Samantha was getting out of the tub, which wasn't that much past that at point, it looked like Merlot, it was very, very deep red. And I assumed because nobody else was panicking that we were okay.
Samantha Parker:
I think that's the important thing, is having-
Dr. Rebecca Decker:
And that's probably why they were keeping an eye on you afterwards then probably because of that.
Samantha Parker:
Yeah. But having a care team that we trusted to be like, okay, if they're saying that this is okay and our doula says that things are okay and we know we have a care team that's looking out for our best interest, it made it a lot more reassuring.
Justin Fontaine:
Right. And I think having that doula too, you build that trust, that trust relationship over time. Everybody at the hospital was absolutely wonderful. I have zero complaints about anyone that was there. They were all great, but we just met them that day. Our doula, we had known, particularly through the birth class, but even outside of that, she came over and met us at our home. She kept in contact. We built that trust over time. And I trusted her in that moment to let us know if, or at least let me know if there was something to be concerned about. So I was able to look to her for that reassurance. Okay, Laurie's not panicked. I don't need to panic. Everything's okay. Because she's been through this many, many times before and I have no idea. I have had the knowledge put into my head, but it's amazing how fast knowledge goes out the window when you're in that moment and full of the emotion and some of the anxiety and everything else kicks in. It's just so helpful to have that extra reassurance right there that you know things are okay.
Dr. Rebecca Decker:
How did your postpartum go? The weeks following the birth?
Samantha Parker:
The postpartum went pretty well. I think we got really lucky. Kira's temperament. She is definitely a pretty easy going baby. With her, I was able to breastfeed. That's what I wanted to do with her. And she took to that pretty quickly, which was nice. I know with my first I struggled with that. We had a really hard time. With my son, my milk hadn't come in for several days until after we brought him home from the hospital. I didn't know what I was doing.
Samantha Parker:
With her, even though I had breastfed before it still felt brand new, because it was long enough ago, but she took to it pretty easily. And then it seemed that my milk had come in pretty quickly with that one. And I don't know if a lot of that has to do with maybe the natural delivery and some of the hormones that get released from that, but we definitely had a lot easier experience with her. And then she's a good sleeper. I think that made a huge difference that she slept our her chest, but she definitely slept pretty well and she's never been a big crier. So we got really lucky with her in that regard.
I do know that even though the breastfeeding felt like it was coming natural, and I don't remember at what appointment that was, but when we went to our pediatrician for the follow-up, there were a lot of concerns about her weight gain. She was born at seven pounds, five ounces. And the following appointments, she was in the very bottom percentiles and her doctor was concerned about her weight gain. And that was a really big struggle because wanting to exclusively breastfeed was something that I wanted to do with her. But then here, we are potentially finding out that maybe I'm not producing enough or she's not eating enough, but that problem seem to correct itself. And this is something that I was thinking about last night that I remember in the early weeks, there's all these questions and all these things that you don't know about a newborn. And there really isn't an evidence-based newborn class. And I remember Justin was wanting one, because I think that would've been nice because there is a lot of conflicting. Just like with pregnancy, there's so much conflicting information out there about what makes the most sense to do for caring for a newborn. So you're kind of just winging it based off of what feels right and what the of doctors tell you to do. And so, it's always just kind of confusing, but we got through it.
Justin Fontaine:
Yeah. I think there's a lot of pressure that you put on yourselves and that are put on you for the people around you. You feel some of that from the pediatrician to make sure that you're doing all the right things and it can be very difficult to know what those are. At the end of the day, people have been having babies for millions of years, but you still want to do the best that you can do. And it becomes a very much an information thing, I think for being able to wade through fact and fiction, obviously the internet has much, much fiction. And even before the internet, there was plenty of information that got exchanged between people that some of it had some basis and a lot of it didn't. There's definitely some struggles there. I would say that-
Dr. Rebecca Decker:
Yeah, we definitely lost a lot of past-down generational wisdom too, during the 1900s when breastfeeding was discouraged. And then we go into these more isolated home environments where many people aren't exposed to babies until they have one themself. And so, it is like a double thing where it's hard to find evidence-based information, but we've also lost that kind of wisdom of just being around babies and caring for them our whole lives, if that makes sense.
Justin Fontaine:
Absolutely.
Samantha Parker:
Because, yea, and then especially, Kira was born last year, we're in the middle of the pandemic, so that you just don't have the same level of community support having a baby in a pandemic as you do under normal circumstances. And not to compare everything to my first son, but with my first son, there were the mommy and baby classes that were led by a lactation consultant. I was able to go to that and form a community with other mothers, and that community has been invaluable. We still hang out with each other. Our kids are all turning 10 this year and we had a little camp out this last weekend where all the boys got together and were all playing and hanging out. And as moms, we stay in touch and we go do brunches and we do all this stuff. That was an integral part of me building mom community.
But with Kira, here I have this newborn and I had family support and I had Laurie as our doula for support, but it just never really was able to form that community because you didn't have the in-person meetings. They did have some, you could do the virtual meetings, but it's just not the same to meet other people over zoom and it's hard to like get up and pull a computer up when you don't really want to be on a camera. And so I'd say that was the thing that's probably missing the most, is just that lack of mom community as a result of just not being able to get together other people at the time. And I'm building it back up now, as things are starting to open up in our local area and able to get out and do stuff, but it definitely made it more challenging.
Justin Fontaine:
I did also want to mention too, just talking about postpartum in general. One of the things that I think struck me in Samantha's case was how physically able she was once we got home. We stayed the absolute minimum in the hospital. We just wanted to get back home. Everybody was healthy and happy and safe. So we stayed the minimum 24 hours that we needed to be there, pretty much to the minute and then came home and Samantha was up and around. We have stairs. She was able to thankfully to make it up into bed and back and forth as she needed to pretty much right away, which was great.
Justin Fontaine:
And I think a lot of that came back down to the low intervention, the lack of episiotomy, obviously adding unnecessary trauma to the body and the lack of drugs and other things that would've potentially slowed some of the healing and recovery. I really feel like that had to be the minimum level of trauma to the body from a pretty big experience. But I thought that was really impressive, particularly considering that she had gone through that whole experience with no pain killers with really just the physical support from myself and the doula and then the water birth, those things together, along with the supportive environment with the hospital, I really feel like that contributed tremendously to a really fast recovery.
Samantha Parker:
Yeah. And I think that also goes along with what I was looking for in a birth was that empowering experience that here I was able to have this baby in this tub, all these emotions and feelings that you get along with it. And then I was able to get out of the tub and walk around and just how incredible it is that I have a body that's capable of doing all of this.
Dr. Rebecca Decker:
It sounds like you ended up getting what you wanted, the empowering birth experience.
Samantha Parker:
Yeah, it absolutely was. It was an incredible experience.
Dr. Rebecca Decker:
Justin and Samantha, thank you so much for sharing your story. Do you have any final advice for people listening who are planning on entering birth or parenthood soon?
Samantha Parker:
Yeah. I don't know if you can tell from all of the stuff we've said, but if you're able to have a doula, I, 100% recommend having a doula, even if it's just for virtual support. If you can't have a doula in the hospital room with you, even just having someone available to talk to about your concerns and your worries, and be able to kind of phone in and give you advice and walk you through the different processes, having a doula was probably the most valuable part of our whole experience.
Justin Fontaine:
Yeah, definitely. Absolutely. If at all possible, have a doula, and also do the research. It is shocking what a huge difference it can be the experience between two hospitals sitting right next to each other and otherwise great area. You cannot expect that you're going to have the same level of care and the same experience in two different places. It is absolutely worthwhile to go through and understand what it is you're getting into before you go there, because you don't want to find out when you show up that this is not what I want, this is not the experience to have ruined by stuff like that.
Dr. Rebecca Decker:
Even though you had to go through all that trouble to switch, you feel like it was absolutely the right decision to switch?
Samantha Parker:
Oh, absolutely.
Justin Fontaine:
Absolutely.
Samantha Parker:
I think it was definitely the right decision.
Justin Fontaine:
Even with the 40-minute scary drive, it's totally worth it. Once you get there, you're like, no, this is exactly what we were hoping for all the way.
Samantha Parker:
Yeah. The 40 minutes car drive and also just the 40-minute drive for every single appointment when you're going for these checkups every month and then every couple weeks. And then we went over our due date. It was a lot of driving, but just be in that office, I could tell that was where I needed to be, because it just felt right. And like Justin had mentioned, I was a person, they not only would ask me about how I was feeling in that moment, but they also would ask about Justin. They would ask about my other child and they would review my chart before coming in to talk to me. So they weren't just like reading a page and asking me stuff based off of what they're reading in the chart. They read information beforehand or they remembered from a previous appointment and were able to talk to me just like a normal human being. And I think that made a huge difference and how we felt going into the experience.
Dr. Rebecca Decker:
Well, thanks again, Samantha and Justin, for taking time out of your busy schedule as parents to come on the podcast. We appreciate you sharing your story.
Justin Fontaine:
Thank you so much for having us.
Samantha Parker:
Thank you for having us.
Listening to this podcast is an Australian College of Midwives CPD Recognised Activity.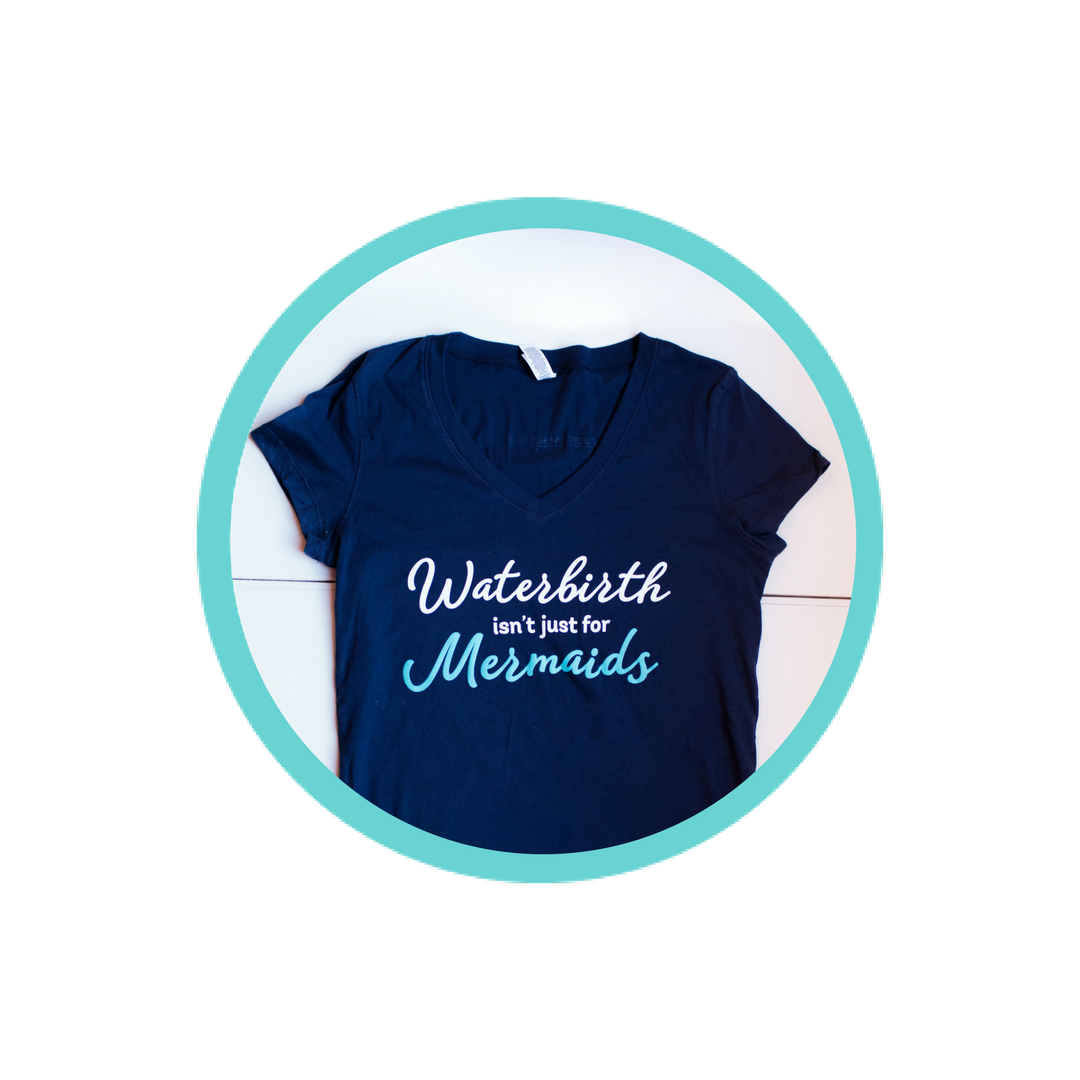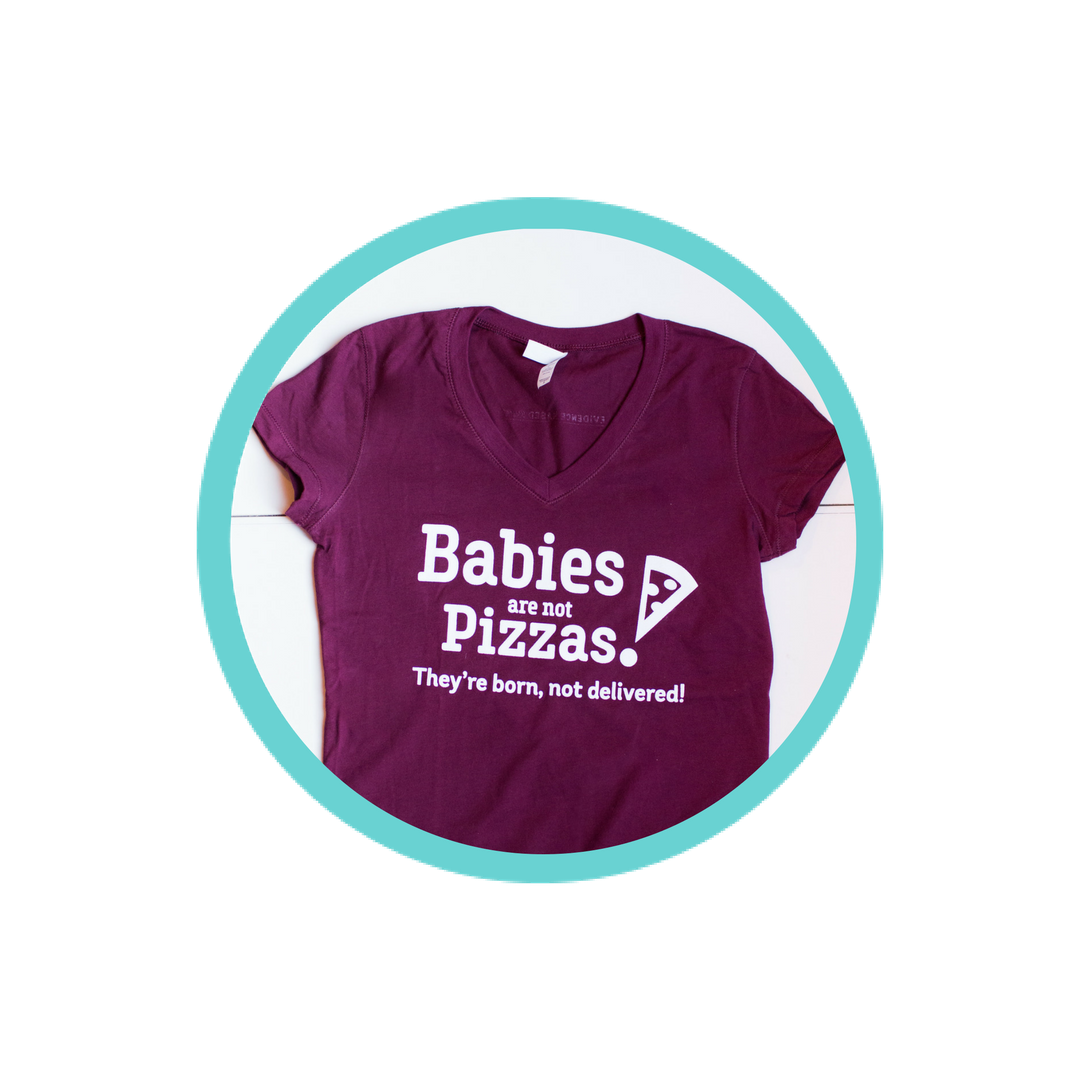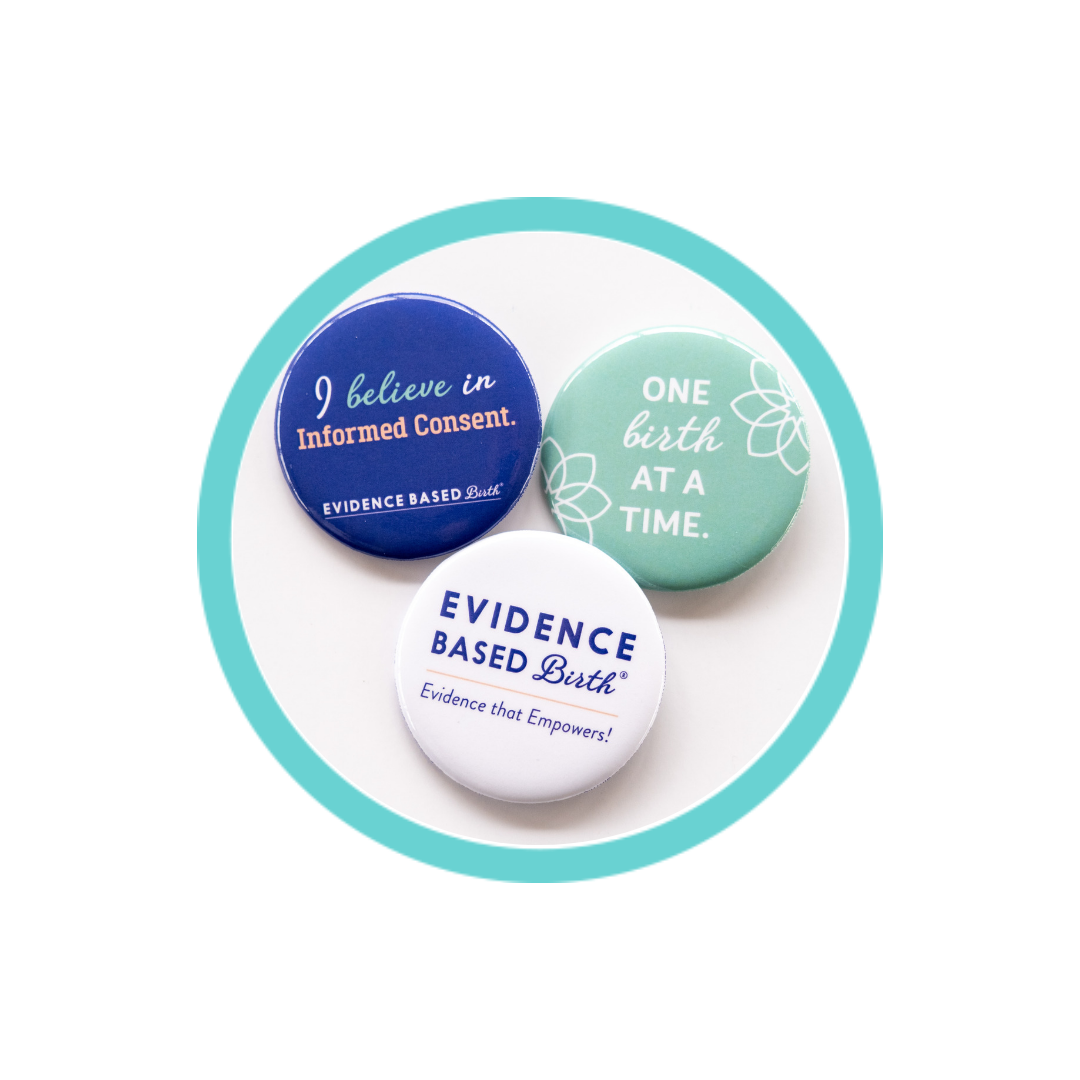 Stay empowered, read more :
Don't miss an episode! Subscribe to our podcast:  iTunes  |  Stitcher On today's podcast, I'm excited to talk with Kimberly Seals Allers. Kimberly is an award winning journalist, five-time author, international speaker, strategist, and advocate for maternal and infant...