On today's podcast, we're going to talk with EBB Childbirth Class parent, Mandy Childs and her doula, Dana Patterson, about having an emergency cesarean due to Bandl's ring. 
Mandy Childs (she/her) is a first-time parent to her son who she gave birth to in Greenville, South Carolina in March of 2021. Living now in Lynchburg, Virginia, Mandy is a trained elementary school teacher and currently a program coordinator for a nonprofit called Global Autism Project. Mandy lives with her husband, Ben, their son, Jack, and their dog, Penny. Mandy is also a graduate of the EBB Childbirth Class with EBB Instructor, Dana Patterson.
Dana Patterson (she/her) is an upstate South Carolina native and owner of The Doula Group, which offers birth doula support, postpartum doula support, and childbirth education. Dana has been involved in the upstate birth community for 15 years and has been a doula for eight years. 
We talk about Mandy's experience taking the EBB Childbirth Class with Dana and what she learned as a first-time parent to apply to her own birth experience. We also talk about what Bandl's ring is and how it led up to Mandy's needing an urgent emergency cesarean. 
Content warning: We mention gendered language, grief and loss, perinatal death, cervical dilation check, epidural, uterine rupture, Bandl's ring, resuscitation of a newborn, the urgency of an emergency cesarean, fear, birth trauma, and labor.
Resources
Transcript
Rebecca Decker:
Hi, everyone. On today's podcast, we're going to talk with EBB Childbirth Class parent, Mandy Childs and her doula, Dana Patterson, about having an emergency caesarian due to Bandl's ring. 
Welcome to the Evidence Based Birth® podcast. My name is Rebecca Decker and I'm a nurse with my Ph.D. and the founder of Evidence Based Birth®. Join me each week as we work together to get evidence-based information into the hands of families and professionals around the world. As a reminder, this information is not medical advice, see ebbirth.com/disclaimer, for more details.
Hi everyone. My name is Rebecca Decker, pronouns she/her, and I'll be your host for today's episode. Today we are so excited to welcome EBB Childbirth Class parent, Mandy Childs, and her doula, Dana Patterson. Before we interview Mandy and Dana, I want to let you know that we will be talking about an emergency cesarian where it was very urgent, if there are any other detailed content or trigger warnings, we'll post them in the description or show notes that go along with this episode. And now I'd like to introduce our honored guests.
Mandy Childs, pronouns she/her is a first-time parent to her son who she gave birth to in Greenville, South Carolina in March of 2021. Living now in Lynchburg, Virginia, Mandy is a trained elementary school teacher and currently a program coordinator for a nonprofit called Global Autism Project. Mandy lives with her husband, Ben, their son, Jack, and their dog, Penny, and Mandy is a graduate of the EBB Childbirth Class with EBB Instructor, Dana Patterson.
And we also have Dana here today on the podcast, Dana Patterson, pronouns she/her, is an upstate South Carolina native and owner of The Doula Group, which offers birth doula support, postpartum doula support, and childbirth education. Dana has been involved in the upstate birth community for 15 years and has been a doula for eight years. We are so thrilled that Mandy and Dana are joining us today to share their story with you, welcome to the Evidence Based Birth® podcast.
Mandy Childs:
Hi Rebecca. It's great to be here.
Dana Patterson:
Yes, it's so great.
Rebecca Decker:
So I am so excited to have you here because I believe this is one of the first, if not the first, episode where we've had both a parent and their doula come on to share the different perspectives of a birth story. And Mandy, I know for you, it's important for you to share your story because of the rare experience you had with Bandl's ring. So I was wondering, Mandy, if you could start off by telling us how you found the EBB Childbirth Class and how you found Dana?
Mandy Childs:
Yeah, I found Dana through, I think it was just a Google search, probably, looking for a doula. None of my friends had had doulas with them, but someone that I had went to high school with, her name is Kaylee, and she actually is in the Lynchburg area, which is a coincidence that now we're together, she's a doula. And so I, through her Facebook posts, had seen what a doula does and how important it was to different moms. So I was like, "Oh, I definitely want that because I'm a Nervous Nelly when it comes to childbirth." So I found Dana through a Google search and Dana offers the EBB class as well as Spinning Babies class to her doula clients, as well as anyone who's in the area that wants to take the class.
Rebecca Decker:
And what was your experience like taking the class with your family and with Dana?
Mandy Childs:
Our class, since it was in 2020, it was all virtual, which I know is not always the typical way that the class is held. And so I was like, "Oh, I don't know if we're going to get as much out of it being virtual, not being able to meet the other parents in person." But it really worked out well for us. I liked it a lot. I expected to learn about childbirth and hopefully get a little bit more calm, leading up to childbirth. But what I was surprised by is that it allowed Ben, who's my husband, and myself to get more connected during my pregnancy. Pregnancy's such a personal journey. Sometimes it's hard, I think, for the birthing partners to feel connected to the birthing person in that situation. And I really felt like the class gave us that connection that we were looking for and he was able to feel like he actually was a part of this and it wasn't just my experience.
Rebecca Decker:
And at what point did you decide then to also hire Dana to be your doula because you first found her as an EBB Instructor, correct? Or was it the other way around? Did you hire Dana as a doula? And she was like, "By the way, I have this class."?
Mandy Childs:
Yeah. I had hired her as the doula first. And then she was like, "Oh, by the way, no pressure, but I want to make sure that you have the best experience possible." I was like, "Yes, sign me up for all the things."
Rebecca Decker:
I love it when some first-time parents are like, "Tell me everything I need to know. Just tell me it all." Because some people are the opposite. They're like, "I don't want to hear anything. I just want to stick my head in the sand and not pay attention because it's scary." But then some people address their fears by like, "Just educate me on everything." So it sounds like you're one of those people who love to get educated when you're new to something?
Mandy Childs:
Yes. Yeah. Having training as a teacher, I'm all about education and learning as much as you can. And my husband's an engineer, so he's very planning-oriented, spreadsheets. So that was really great for him too, to at least get an idea of what to expect.
Rebecca Decker:
And Dana, what are your memories of having Mandy and Ben in your class?
Dana Patterson:
Oh, I loved having them in my class. And one thing I always focus on and I encourage parents to do is communication. And I've found that in the online class, because they're not relying on me to be there in person, especially during the rehearsal class, we really focus on communication and how you communicate. And so, having Ben and Mandy in there, as a doula, it helped me to get to know them even better and to know what they wanted, what their goals were and just to be able to pour into them that way. But they were both so engaged and I probably picked on Ben a little bit. So we like to joke around in my class, try to make it fun, but they were just so engaged and they took it seriously.
Rebecca Decker:
So they were really there for a purpose?
Dana Patterson:
Yes.
Rebecca Decker:
And, Mandy, by the end of the class and as you're getting towards the end of your pregnancy, what were your preferences at that point? What had you and Ben planned for your birth?
Mandy Childs:
Yeah. Prior to the class, I was like, "As soon as I go into labor, whenever they'll give it to me, I want an epidural. Give me all the drugs." Because I was scared. I just vividly, remember my mom having the talk with me about how babies come into this world and she didn't make it scary. My mom had an unmedicated birth, but I was terrified. It just stuck with me. And I was like, "Oh, I got to do that?" And it's just something that I've dealt with my whole life. But then by the end of the class, I was actually, I told Ben, I said, "It's weird, but I'm excited. I want to know what it's going to feel like. I want to have this experience."
So I definitely felt more confident and I felt more confident going into my appointments, leading up to birth. Because you get to the point where they're like, "How are you feeling?" They always seem to want to offer you the option to be induced. But whatever, I said, "No, no. I want this baby to come whenever." And they're like, "Oh, okay, great." And I just knew what questions to ask my OB at my appointments. I had a list of questions that we learned about in class. And so that was really empowering. Because I think sometimes if you've never had a child before and you don't know, when you go into those appointments, you feel like a little kid just looking up to the adult in the room and be like, "I don't know, you tell me." So it was great not to have that feeling. I felt confident.
Rebecca Decker:
So you felt empowered even in your prenatal visits? Because you knew the questions to ask.
Mandy Childs:
Yes.
Rebecca Decker:
And you were planning a birth in the hospital with an OB and you were hoping to go unmedicated the whole birth or you were hoping to just delay an epidural?
Mandy Childs:
I think it was more of a delayed situation in my mind. I told Dana, I said, "I want to hold off as long as I can, but I don't want to completely cross it off the table." And so that's where I was with that. I did want to labor in the tub, the hospital that we had had tubs in every room. And that was something that my OB was supportive of, was laboring in the tub. So we packed my husband's swim trunks and kind of you know, I said, "You're going to get in the tub. It'll be great." And I didn't want to be on the monitors constantly, obviously getting in the tub makes sense that you don't want that. I was fine with being checked on every so often. I did not have any… They didn't check my dilation leading up to birth at all. So I was like, "Once I get admitted, I'm fine with them checking to see where we're at, but I don't want them to be coming in every hour and checking."
Rebecca Decker:
And Dana, can you talk a little bit about your role as the doula for parents who are listening, especially who are new to this concept? Were you able to do prenatal visits in addition to the childbirth class you did with Mandy and Ben? Did you also visit with them to plan their birth in more detail?
Dana Patterson:
Yes. So as their doula in the doula role, we did prenatal sessions, we would text, I'm very open with my clients. I tell them, "Contact me as often as you want. Because every time I see your name pop up, I'm going to smile and I'm going to be excited to talk to you." But I typically leave that in their court because I also don't want them to feel smothered. Even though I would be happy to talk. I would've been happy to talk to Mandy every day. But doing a prenatal in her home and with her family, getting to meet their dog, Penny, it's just always fun and it helps deepen our connection.
And during those prenatal sessions, I always like to ask, "Is there anything you feel anxious about? Is there anything you have fear about? Let's talk about that." Because very much let's get it out in the open because the biggest obstacle that parents face is the fear of the unknown. And so if we can take that unknown and make it known, they have less fear. They have more confidence. And that's one of my biggest goals when I'm doing a prenatal session. And when I was doing that with Mandy and Ben.
Rebecca Decker:
Yeah. I think that's really important sometimes with my own kids, I'll tell them that, I'm like, "You're going to be more anxious about it if you try to keep it to yourself." I was like, "Sometimes naming something and talking about it takes away some of its power to make you afraid." So what were some of those fears you had, Mandy?
Mandy Childs:
Like Dana said, just the unknown. I think I'm trying to remember when we did at the beginning of the class, it was like… I have my book here. It was whenever we looked to see where each parent stood as far as medical, where is it? I have it. Yeah. Here it is. Okay. Yeah. The biases page, we are both technology driven, more technology driven than naturalists. And then I was right in the middle of minimalist and maximalist and Ben was more on the minimalist side. And then I was definitely a believer and Ben was more of a doubter. And I was like, "Okay, it makes sense with the career paths that we've chosen." But I think, I vividly remember in the class, Ben asked, "Well, how will we know when it's an emergency situation versus it might not be an emergency situation?" I was like, "Oh, that's really funny that he asked that knowing how the birth ended up." And Dana said, "You'll know, you'll know." And we did know.
Mandy Childs:
But I think I was just still a little bit nervous because my mind had changed so much with the epidural, from going to like, "As soon as I can get it, give it to me." To like, "I really want to hold off and wait, just a little bit nervous about that." And like, "Okay, am I really going to be able to hold off longer? "Or like, "What if they ask me a million times when I'm in the hospital, 'Are you sure you don't want that epidural now?' What am I going to do? Am I going to be able to stand my ground or not?" And Dana really reassured us.
And she said, "I've had a mom tell me, 'Absolutely not. I do not want it, no matter how much I ask.'" And then she was like, "Okay, that's fine." Then they got into a situation where she was just, I think it was that she was just really exhausted. Right, Dana? And it was more advised to get it just so that she could get a little bit of rest. And I remember that story and I said, "Okay, I know that she's got my back." Hearing that story just really comforted me and I think Ben as well, because Ben on the more medical technology, I guess, side of it was like, "All right. If she does really need something to happen, Dana's going to step up and be like, 'No, this is probably your best option.'" Obviously not make somebody do something, but really give all of the information so that you can make an informed choice.
Rebecca Decker:
Yeah. And now also knowing that Dana was bringing all her experience with all the births she'd been to and then has this trusting relationship with you where she really knows what you want and being able to just be there as a confidant and a trusted friend basically during the birth?
Mandy Childs:
Yeah. Especially when they were not allowing other people in the hospital. And I was like, "It's going to be me and my husband, who has never given birth or been pregnant." I had always had in my mind that picture that my mom would be there with me whenever I went to have a baby, and she wasn't. And so just knowing that I had someone, like you said with experience, someone who's given birth multiple times, gone through pregnancy multiple times, and gone through different types of birth, that was really, really comforting to me.
Rebecca Decker:
So were they letting one support person and a doula, but not two support people at the time? Okay.
Mandy Childs:
Yes.
Rebecca Decker:
So you couldn't have had your mom, even if Dana wasn't there?
Mandy Childs:
Right. So it would've either been Ben or my mom.
Rebecca Decker:
So let's go to your birth story. How did everything start?
Mandy Childs:
Okay. I went into labor around 11:30 at night, using one of the natural methods to induce labor, not trying to, but… So yeah. I went into labor and my contractions were pretty close together from the start. And I remember lying there and I didn't realize they were contractions at first. I was just like, "Oh, I got a little crampy." And it took me a while and I was like, "Oh, okay. These are the waves. These are the waves." They were pretty close together. And I was like, "Oh man." I just wanted to relax and watch some TV or something. But I didn't wake Ben up, which was very interesting to me looking back, because I wanted to have some time on my own and I really did not ever expect that to be how it was. I didn't call Dana right away. I didn't wake up Ben. I was just in the dark living room by myself, I got some cold compresses out of the fridge to have, I forget what that term is, using the cold to help. Yeah.
Dana Patterson:
Yeah.
Mandy Childs:
Yeah. So I got some cold out and laid on the couch. I went into the nursery where I had the birthing ball and sat there for a while and did different little figure eights and circles. And then once I got nauseous, is when I woke up Ben. So I was able to have that calm time with me and my baby. Then when I got nauseous I was like, "All right, I don't want to be alone anymore." I woke up Ben. I said, "You need to call Dana. And Dana had said, "If you call me at 2 AM, I'm going to be the happiest person when I answer the phone." And sure enough, Ben called her at, I think it was around 2 AM.
Because I lasted for three hours by myself. And she was like, "Hello?" Because she knew, why else would we be calling her at 2 AM? And at that point, I decided that I wanted to go to the hospital. It was never really in my plan that I really, really wanted to be at home for as long as possible or anything like that, and being nauseous, that was the one thing I was like, "If I don't throw up, I'll be good." And then of course I threw up and I was like, "This, I'm not okay with this." I never threw up during pregnancy. I was very lucky in that aspect. And then I went into labor and it all caught up with me, the nine months that I never got sick.
So Dana said, "Okay, we can meet you at the hospital. You can get some peppermint essential oils if you haven't, that'll help with your nausea." So we went to the hospital, Dana met us there, we checked in and they put me on the monitor and I think it's 10 minutes that they want you to be on the fetal monitor to get a good read, to see what's going on. But I was getting sick and I didn't have a bag yet. So I was not able to sit there in the bed for 10 minutes and I went off and I got sick again. And then I came back and they were like, "No, you got to get on this monitor for the full time." And I did.
And they also did a cervical dilation check and I was between two and three centimeters, which I was surprised that it was that low because when we went to the hospital, I was at that 411. So I didn't feel like I was going in super early. So when I was having the 411 waves and they said, "Oh yeah, you're about between two and three centimeters." I said, "That seems odd to me, but okay." And once they got the reading on the fetal monitor, they found out that I was having decels. So I don't know if either of you wants to explain the 411 and the decels a little bit?
Rebecca Decker:
Sure. Dana, how would you explain decels to a client who's being to have them?
Dana Patterson:
So I'm pretty sure I explained this to Mandy at the time. So a heart rate deceleration, when a mom is being monitored and it picks up a heart rate deceleration, sometimes it's just because the monitor isn't picking up well; that's always a possibility. But it's also a possibility that your baby's heart rate is dropping and typically we see that during a wave or after a wave. And the concern with that is, it's normal to drop a little bit, but when it drops a good bit and it comes back up slowly, that's when providers are concerned. And they only want it to be decreased to a certain number, at a low decel, for about 10 minutes, and not at one time, it builds over time. So if it's decelerated, if it's low for one minute and it comes back up and then they see it again, and again, they're looking to see how long is it staying down? And that's when you start to worry, but basically, a heart rate deceleration is just the baby's heart rate dips lower than normal, which is typically below a hundred.
Rebecca Decker:
So what did they recommend that you do next, Mandy?
Mandy Childs:
So at that point, they said, "We're going to admit you, even though you're only two to three centimeters dilated." They admitted me and they said, "We need you to stay on the monitor." So of course, my first thought is to look at Dana and say, "Do I really need to stay on this monitor?" And her answer was, "Yes." She said, "With what's going on, you need to stay on it." And then my thought was, "I can't go in the tub. I have to stay on this monitor." And in that moment, to me, that was such a big thing. It was huge. I was like, "It's already not going as planned." I'm like, "We just got into the room, we just got into our room and it's already off my plan." Which I knew… Everyone's like, "Make your plan. It's good to have it, but don't expect it to happen exactly that way."
So we stayed on the monitor and the decels continued happening. And so the doctor and the nursing staff, everybody was very, very good about trying the least invasive things first. So they weren't automatically like, "Well, we're probably going to have to have a cesarean with this happening." No, they said, "This is what's happening. You're having the decels. When this happens, there is always a chance that it could end in a cesarean, but we're going to try these different things." And I can't remember exactly the order and, Dana, you might remember, I'm not sure, but a few of the different things that they had done, they gave me oxygen and they said, "We're going to give you oxygen. See if that helps to get baby some more oxygen and see if the heart rate evens back out." It didn't help-
Rebecca Decker:
Which, by the way, research has shown that it doesn't help so that's not surprising.
Mandy Childs:
Yeah. So it didn't, we had the peanut ball. And so they had me do some different positions with the peanut ball to see if that would help, it didn't help. Eventually, they gave me, I cannot remember what the medication was, but they gave me something to help slow the contractions. So they gave me those. And the explanation for that was because the decels, like Dana had said, happen when the waves are happening. They wanted to try to slow the waves to see if that would give the heart rate a little bit more time to recover and give the baby, for lack of a better term, some time to breathe. And that didn't help either.
And at some point during all of this, I decided I do want to get the epidural because my anxiety was going up. The things that they were trying were not helping. And I knew that there was at that point a chance for cesarean and Dana and I had spoken about what other comfort measure options there were. The peanut ball, which we had been using in the bed, counter pressure, hip squeezes, all of those things. I don't remember if we had talked about anything else. I know I had my essential oils as well.
Rebecca Decker:
Mandy, with your anxiety, were you doing any relaxation or music or anything to address the anxiety?
Mandy Childs:
A lot of it was just physical touch with Ben. I was sitting, once I was out of the different positions and was able to sit up, he was in front of me and I leaned with my head on his chest and he had his arms around me. And then Dana would come around, do hip squeezes, do counter pressure, or just rub my back, for me, the physical touch when I get anxious is always extremely comforting to me. So that was really, really helpful just to have the touch and the people with me that I was comfortable with.
Rebecca Decker:
Dana, from the doula's perspective, what were you seeing Mandy go through at this point?
Dana Patterson:
So first of all, seeing the heart rate deceleration in triage was concerning to me. I tried to explain what it was, but also, I didn't want to make her more anxious because it could have turned out to be nothing. We may have gotten her in a different position and baby would've been happy. So my goal was to make sure she had information and to make sure that she was calm. And I knew she wanted to use the tub and she had to be on this monitor, at this hospital you can actually get into the tub with a telemetry unit so they do have those, which is the portable system. But at two to three centimeters, it's just too early to get into the tub. And plus they don't always pick up very well.
And I knew how much she wanted to be untethered. And it just honestly broke my heart that she was having to stay connected. But knowing how serious that heart rate decelerations can be, when she asked me, "Is this really necessary?" I really felt that it was. And knowing that her provider was doing everything they could, they weren't jumping to a cesarean. I felt really comfortable with the care that she was being given by the staff. And my goal was just to bring her comfort and to make sure that she stayed fully informed.
Rebecca Decker:
So Mandy, what happened next? It sounds like they were trying all of these noninvasive things to help you labor and hopefully help baby's heart rate recover?
Mandy Childs:
So I eventually got the epidural, which I think around that time, it was about 7:30 in the morning. So I started labor at 11:30 at night. Now it's 7:30 in the morning and the decels have not evened out. So this has been happening at least since we got to the hospital at three. So I got the epidural and low and behold, one of the risk factors of an epidural took hold, my blood pressure dropped. I felt fine, I didn't notice it, but probably because I had been laying down for so long and was just more well rested. So my blood pressure plummeted, and they had to give me a shot to help bring that back up. And then I was able to just relax a little bit for a very short amount of time. Ben went to get a coffee, which was nice that they were allowing the birthing partners out of the room and coming back in, they were even allowed to leave the hospital and come back in if they wanted to. So by the time he got back up, he was having some coffee, Dana stepped out of the room to try to allow us to rest a little bit. She said, "I don't want you to be talking to me, I'm going to go get a snack, get a drink."
Probably five minutes after she left the room, my OB came back in and said, "We're going to put you in the throne position. And this is the last thing that we can try." And so they adjusted my bed into the throne position. We called Dana and said, "Hey, this is what they're telling us right now. Can you come back to the room?" She's just down the hall getting a snack. So she was like, "Oh my gosh." Comes back real quick to our room, sits down in front of me in a chair, I'm sitting in the throne position. We're looking at each other, we're talking. And then baby's heart rate drops down to 80, 85 while we're in the middle of a conversation about what is next. And at that point, Dana, I think saw it happen. And the OB said, "I can't watch this any longer." And steps out into the hall and says, "We need help in room nine." And then that's how we knew that it was an emergency situation, which was the question that Ben had asked during our class.
So a whole swarm of people came in, they took Ben to go get scrubbed in and they got me prepped for surgery. And at that point emotionally, it was a lot. And I was just laying there crying. Dana was reassuring me, reassuring Ben, because at that point now she has myself and Ben that she's trying to help out because Ben needs to be in a good head space when he comes into that OR to be with me. And I think she did get a little bit more time with him because they took me first to finish getting prepped in OR, and then Ben came in, like Dana said, she wasn't allowed to come back to the OR with us. So once we're in OR they start the cesarean section and things were going okay, the staff was great. The anesthesiologist and the nurses that were up near my head were just explaining to me what's going on, explaining to me what the doctors were doing, who all was in the room, which was very nice.
They had a respiratory therapist there for baby when baby comes out into the world. And so they were explaining to me who all was in the room, what they were doing there, what was going on, which really helped put my mind at ease, as much as it can be in that situation. And once they had started to get baby out, they were having a difficult time getting baby and so they did some different things, they lowered the table to try to get a better angle. They increased the incision to make it a little bit longer on one side to see if that would help and they could not get baby out. And that, when they had gotten into surgery is when they had seen the Bandl's ring and what they were having issues with was that baby's head was stuck inside the ring.
So Bandl's ring is a constriction ring in your uterus and it separates the uterus into two segments. And I think my OB explained it later as like a belt like if your uterus was wearing a belt and that band of muscles where the belt is, they just won't expand. So it's very tight. And baby had been trying to drop. He was in a good position, going good, but his head had gotten stuck in that point. And what happens with a Bandl's ring, if you do not end up with a cesarean section is a uterine rupture. And it makes sense now as to why nothing was working outside of the OR of trying to help, baby was just… My uterus was pushing, pushing, pushing trying to get him down farther and the ring was not allowing that to happen.
Rebecca Decker:
It's like, trapped in the upper part of the ring, his upper part of the body is separate from where his head is, like there's a belt between his head and the rest of his body? Is that what you're saying?
Mandy Childs:
Yeah. The belt was on his head. Some babies, from what I have been able to see in the little bit of research that is out there, some of the baby's heads are able to make it through the ring and then their neck will get stuck, but his head was not able to get through it. So his head was stuck in that little belt area. So the scarring on my outside is horizontal. It's a little bit longer than a typical cesarean scar, but on the inside, on my uterus, it is the typical horizontal cesarean scar. Plus, I guess, it's an inverted T because they had to cut upward to cut the band away from his head because they could not get him out without doing that.
Rebecca Decker:
Dana, can you tell us a little bit about the prep for the C-section and what were you saying to Ben, and what were your thoughts about what was going on with Mandy? Just as a doula who's been at many, many births, had you seen anything like this before, this urgent?
Dana Patterson:
No, this was my first, my only experience with Bandl's ring. So, I have had clients before who truly needed an emergency cesarean and what I always communicate to my clients when they ask about, "How do you know if it's truly an emergency?" And I say, "You will know, the vibe completely changes." And Mandy had mentioned that she was in the throne position and I was sitting in front of her, her provider had said, "This is the last thing we can do." So I remember sitting there and talking to them and saying, "If you end up needing a cesarean, this is what you can expect." And just trying to go ahead and prep them just in case, because I felt like that it was a huge probability. And then of course her OB comes in the room, it was very dramatic and she is, "I can't watch this." Because I could see the monitor where I was sitting and I saw it dropping and staying low. And I know that when it stays low, that's when it's dangerous.
And so everything did happen really fast and the decision was made very fast. And once things settled down after the first couple of minutes of everyone coming in the room, I just said, "What questions do you have?" And just tried to answer their questions to give them peace of mind. So of course, they took Mandy first and I was left behind with Ben. And I mean, I try to be honest, I'm like, "This is really scary for you. How are you feeling about this? What questions do you have? As her support partner in the OR, these are some things that you can do." So I just really try to take the partners through what they can do to be a support during this time and well, things that you can do would be, they can hold hands, some moms like to have their hair caressed, especially if they like touch. Talking, you can have your own music, clear drape. So these were things that I would've communicated to them and just reminded them that these are options you have, even with an emergency cesarean there are still things that you can do.
Rebecca Decker:
And I'm also curious, Dana, as the doula, after Ben leaves and it's just you left, how did you feel?
Dana Patterson:
I was devastated, Rebecca. I was devastated that I couldn't be in the OR with them and I'm going to get emotional just even thinking about it. When a mom goes through a cesarean, and I've had eight births, my middle three were cesareans. And so I've been there and laying on the table, it's scary. And when I've been allowed to go in the OR to support my clients, I can continue to be there to give information. And when the baby's born and the partner goes over to the warmer, I'm able to stay with mom and give the play-by-play. And I wasn't allowed to do it in this birth. And of course, we were in the middle of a pandemic. So they were really restricting people in the OR even though the hospital policy was one support partner in the OR I had always been allowed back pre-COVID.
So I just, honestly, I felt devastated because I felt like they needed continued support, but I wasn't allowed to be in there during the cesarean. But they did say they would allow me to be in there after the cesarean to help her with her immediate recovery. So, that was at least something that I felt like I could do. I could be there afterward just to answer questions, talk about postpartum recovery from a cesarean. And also let's see if we can get baby latched on. So I was thankful that at least I knew I would have that opportunity, but it was really hard for me as their doula to not be able to support them in a moment where I knew they truly needed me.
Rebecca Decker:
Mandy, you were telling your story, I want to go back to like where you were. So I know they were trying to, wrestling to get your baby out and they ended up having to extend the incision so it's not only horizontal but vertical. And what were they telling you this whole time? What was your understanding and what was happening?
Mandy Childs:
As it was happening we weren't really talking about it and I can't really even remember that much. They may have been talking to Ben, but Ben was holding my hand. If I was frantically looking around, he was just like, "Hey, look at me." And just talking really gently to me making eye contact with me. But after they got baby, this was a very strange situation, and this probably would require just a blanket trigger warning if you've ever had a baby that was not crying as soon as they were born. But I had felt what I thought was baby come out, even though you have an epidural, you still have some feeling, but there was no sound. And that was terrifying. And I feel like Ben could see that baby was out and we both didn't hear anything. And it took, it felt like forever, it was probably just a few minutes of resuscitating and then we heard him cry. What had happened is that he had aspirated on meconium and just in general during this ordeal.
So they were able to resuscitate him and then they wanted to take him to the NICU, once he was in the NICU, they did chest x-rays, he was on CPAP for a while. And I think that really showed me the importance of if they had let Dana come back into the room, she probably would've been able to explain things a little bit better. And at that moment, Ben and I were both just overwhelmed with everything that had happened. So we weren't really in a head space to ask questions or to advocate, "Can we at least hold him before you take him to the NICU." So that was where that ended.
And then after baby had been taken out of the room, then that's when my OB explained, "Oh, you have, what's called a Bandl's ring." But didn't really explain any more at the point where she was just getting me sutured up. I was also getting sick again at that point. So she was trying to talk to Ben, trying to explain to me, Ben was trying to keep me, holding my hair back. So that was, it seemed like a little bit of chaos at that point.
Rebecca Decker:
So how long was your baby in the NICU for?
Mandy Childs:
He was in there less than two days. So he was in right after he was born. And honestly, if Dana had not been able to be in the recovery room with me, I have no idea how I would've handled that because Ben was able to go to Jack while I was in the recovery room and Dana was able to be in there with me. And so he FaceTimed me from the NICU so that I could see Jack and talk to him. And then he came out, I believe the next day, I think he only spent one night in the NICU and again, felt like forever recovering from having the epidural and not having a catheter. They don't let you get up and walk for a while. So I couldn't get out of the bed to get into a wheelchair for a while.
So I got to see him, I think maybe 12 hours after he was born, I got to see him in person. And then we got to hold him the next day. So looking back now it was a pretty quick stint in the NICU and that hospital did not have a NICU prior to COVID and it's a level 2 NICU. So it's not for more serious, I guess, or longer stays. And they had created this level 2 NICU during COVID so that moms and babies wouldn't have to be taken to the general hospital downtown. They could stay at this hospital that was only doing birth work during COVID. So we were very, very lucky with that. We felt that was really good.
Rebecca Decker:
And how did your recovery go in the immediate days following the C-section and the next couple of weeks?
Mandy Childs:
I had a pretty straightforward recovery. I was eager to get up and go down to see baby. So as soon as they said I could get out of bed with help, I was, I was trying to walk the halls as much as I could and just doing all the things that they suggested to get out of there sooner. And we ended up leaving, we could have stayed for three nights, but we left after two nights so that we could get home. And I will say that having, my husband, his work, they provide four weeks of paternity leave. So we had originally thought, "Oh, if everything is uncomplicated, maybe we'll just take a couple of weeks' vacation, and then we'll take your paternity leave later in the year." Well, we ended up taking the four weeks up front. So having him at home to help was really great. And again, I feel like if we hadn't taken the EBB class, he may not have been as prepared postpartum because on top of the hormone drop that you're dealing with, then you're also dealing with recovering from pretty major surgery. So there were a lot of factors in there.
I just tried to rest as much as possible, which is hard to do when you have to get up and take baby to doctor's appointments right after they come home and I had my mom there as well, and then when my mom had to leave, Ben's mom came. So we had two people there at all times, which was extremely helpful. I laughed because I had some little ice packs, perennial ice packs. I was like, "Oh, these actually are the perfect size for my incision." So the little long rectangular ice packs. Now, anytime anyone's having a baby shower, I'm suggesting it to everybody. I'm like, "Buy those because it doesn't matter however birth happens, those things are great." And the hospital also was very receptive of me wanting to breastfeed. So they did not, even though baby wasn't with me at first, they weren't like, "Oh, well we could give him some formula. So he has something to eat." They never did that.
They did finger feeding. So with my teeny-tiny bits of colostrum that I had, they were finger feeding, which I never knew was even a thing. It's this teeny-tiny little tube that you tape to your pinky, so it's on the skin, they put some milk in a syringe to get baby to latch onto your pinky. And the fact that's how he first started eating, made it to where Ben could also be involved in those first feedings. So Ben got to learn how to do the finger feeding and we were very quick with breastfeeding. It just worked out well for me and Jack and he's 14 months now and finally just starting to wean a little bit. So that was a really nice thing because not being able to have those immediate skin to skin and trying to latch right away, I was really, really glad and felt really lucky that it did still work out for us.
Rebecca Decker:
Mandy, with the Bandl's ring, was there anything else you learned after the fact that made it make a little better sense or anything you want to share with our audience about Bandl's ring in terms of risk factors or what does it mean for you in the future or anything like that?
Mandy Childs:
Yeah, there's not that much research out there that you can find on Bandl's ring. Of course, those first days that you're recovering and back at home, you're just on your phone every two hours after baby wakes up and you're trying to go back to sleep. So I was searching, searching, and searching. I was able to find one Facebook group and there are 56 people in it. And those are all people who have had a Bandl's ring. So if you think about how many people give birth, there's 56 in that group, the stats on it are one in 5,000 live births. And I definitely have a feeling that it's probably more common. The fact that it ends, I think it's 100% of the time it will end in a uterine rupture if it's not managed with a cesarean. Just because of biology, your uterus is going to keep trying to get the baby out, that ring is not going to expand.
So that definitely made me interested in the past birthing people who have died in childbirth, how many people actually had this? But what I learned is one in 5,000 live births, I found one story online of a woman who had a Bandl's ring, had an emergency cesarean, and then was able to go on and have a home birth after that. And then in the Facebook group that I'm in, there have been women that it has recurred. There just doesn't seem to be enough evidence one way or the other. And it's also not completely agreed upon whether it is a cause or a symptom of obstructed labor. But you only ever diagnose it once you are in the middle of a cesarean. So it's very interesting that there's such little research on it.
And one of the main reasons that I reached out on the EBB Instagram page was that I was like, "I couldn't find anything." And you're dealing with postpartum, everything that comes with it, and then also feeling extremely alone. And so I just wanted to be able to come on here and let people know, "You're not alone if it happens to you. There's a Facebook group of us with 56 people, come join us if you've had Bandl's ring." But it's just, yeah, it was never anything that I would've expected because I didn't even know that it existed.
Rebecca Decker:
Yeah. And I think it could be hard, especially for first-time parents because you can think about all of the things that can go wrong and it can get really scary. But I think also your story is really important for showing how, when you have support and a great team working with you, you can go through something really scary and come out on the other side.
Mandy Childs:
One of the things that has stuck with me and I think will stick with me forever is I think it was, I don't remember, you probably said it to me in the, maybe not in the recovery room, maybe a few days after birth, but Dana told me, "It's okay to mourn the birth that you didn't get." And I just got chills saying that. I mean, that is so important. I feel like as moms, parents, everyone's always like, "Oh it's okay. Because what happened to me, my story's not that bad compared to what happened to that person. So I don't want to take up space by sharing something that ended up fine." And I say that in quotations because it's not, every night right after birth when I would close my eyes, it was all I would see, was being wheeled into the OR. So just that, Dana, that really stuck with me and it will forever that it's okay to mourn the birth that you didn't have.
Rebecca Decker:
Dana, are there any final words from you?
Dana Patterson:
In regards to what Mandy said, parents spend nine months dreaming about what they want their birth to look like. From the moment they find out they're expecting, they're already thinking about it. And in Mandy's case, it went almost as far away from what she was hoping as it could go, just so completely different. And people are very well meaning, you have to… It's the thought that counts because often the words are hurtful. But people will say, "You just need to be thankful that your baby is here and you're fine and baby's fine." And they make moms feel guilty if they're disappointed about their birth experience. And so in sharing with Mandy that it's okay to grieve and to mourn the birth that you didn't get because we grieve things other than death, we can grieve the loss of a job, anything in life that's a really big deal to us. We can be disappointed and it's okay to mourn that.
And we need to be honest with ourselves and say, "I was so disappointed things didn't go the way I had hoped." And once we can acknowledge that and mourn that, then we can begin to heal from that. And that's what I wanted for Mandy, there wasn't anything she could have done differently. I tell almost every parent I talk to, whether they're my clients or students, or just a stranger in Target who's expecting, "Birth with no regrets." And if you have good support, if you are knowledgeable, and if your voice is heard and you're not pushed into anything, you typically have a better birth experience. And birthing with no regrets, you could go out and you could ask a hundred different families and they would probably, their birth with no regrets is going to sound different from the next person.
And sometimes you have to make those calls in the moment. And so it's my hope that as Mandy looks back on her birth she doesn't have regrets because she made really good decisions and she worked really hard. And at the end of the day, everything that happened was truly out of her control. But she can say, "We knew everything or as much as possible, we tried everything. And this truly was the safest and best option for my birth." And I have found that when parents can say that, once they get over grieving from their birth, they can look back and at least have a positive feeling about their birth.
Rebecca Decker:
Mandy, any final words of advice for our listeners or wisdom?
Mandy Childs:
I think just to, I don't want to say like, "Do your research." But do your research and be open to learning, just be open to learning about things and finding all the different options, and deciding what works for you and what makes you comfortable. Then as far as anybody who has to have an emergency cesarean, birth trauma is real, and don't keep it to yourself. Don't feel like your story is any less than anyone else's. And if you do experience Bandl's ring, reach out, try to find us on Facebook, find a community. And that goes for anything that you experience in birth. Find a community there's other people out there that have experienced similar things and you don't have to do it alone.
Rebecca Decker:
All right. Thank you so much, Mandy and Dana, for coming on the podcast and sharing your story, together from your two very valuable perspectives. And thank you to our listeners for being here to listen to and validate Mandy's story. So we all wish you the best. Thanks, everyone.
Listening to this podcast is an Australian College of Midwives CPD Recognised Activity.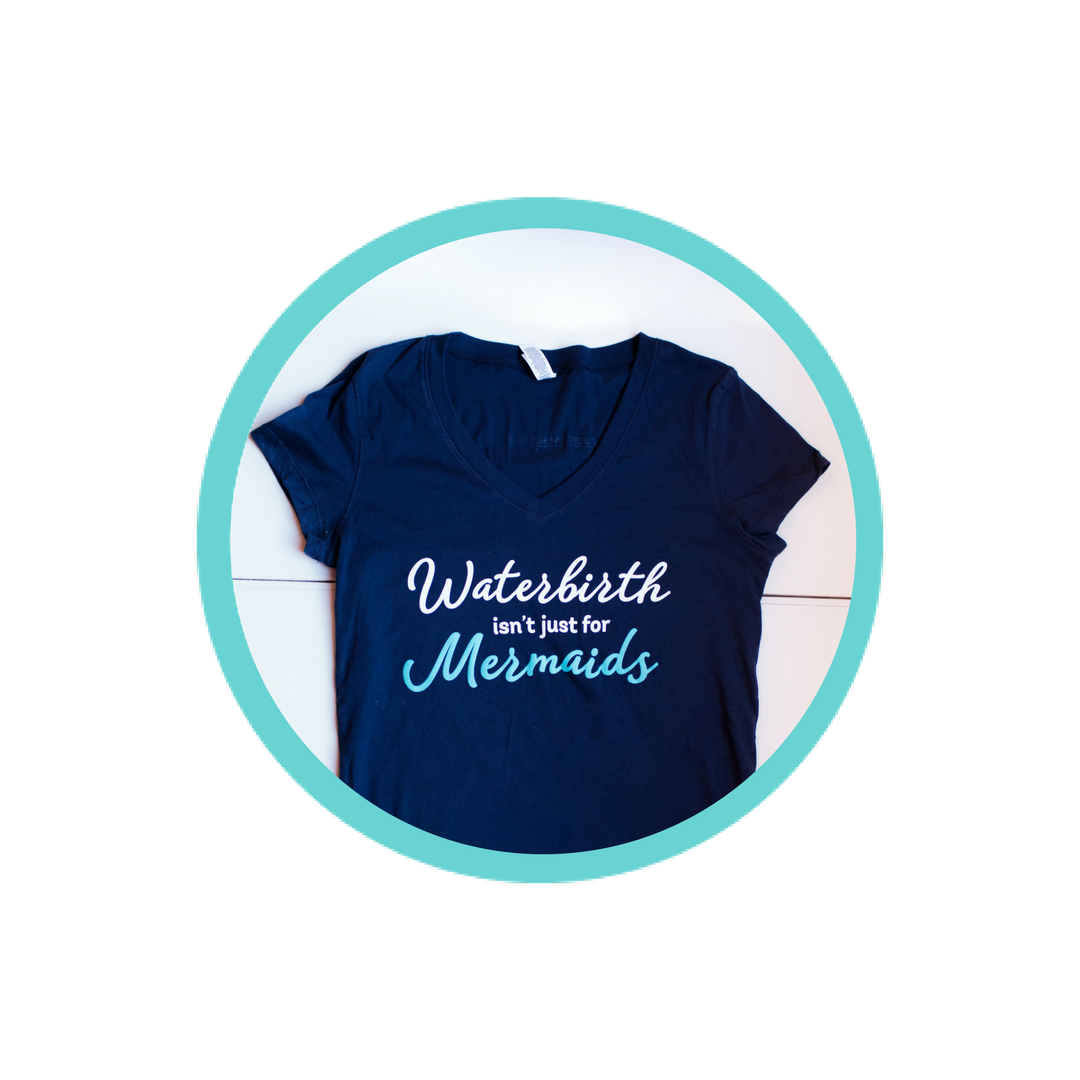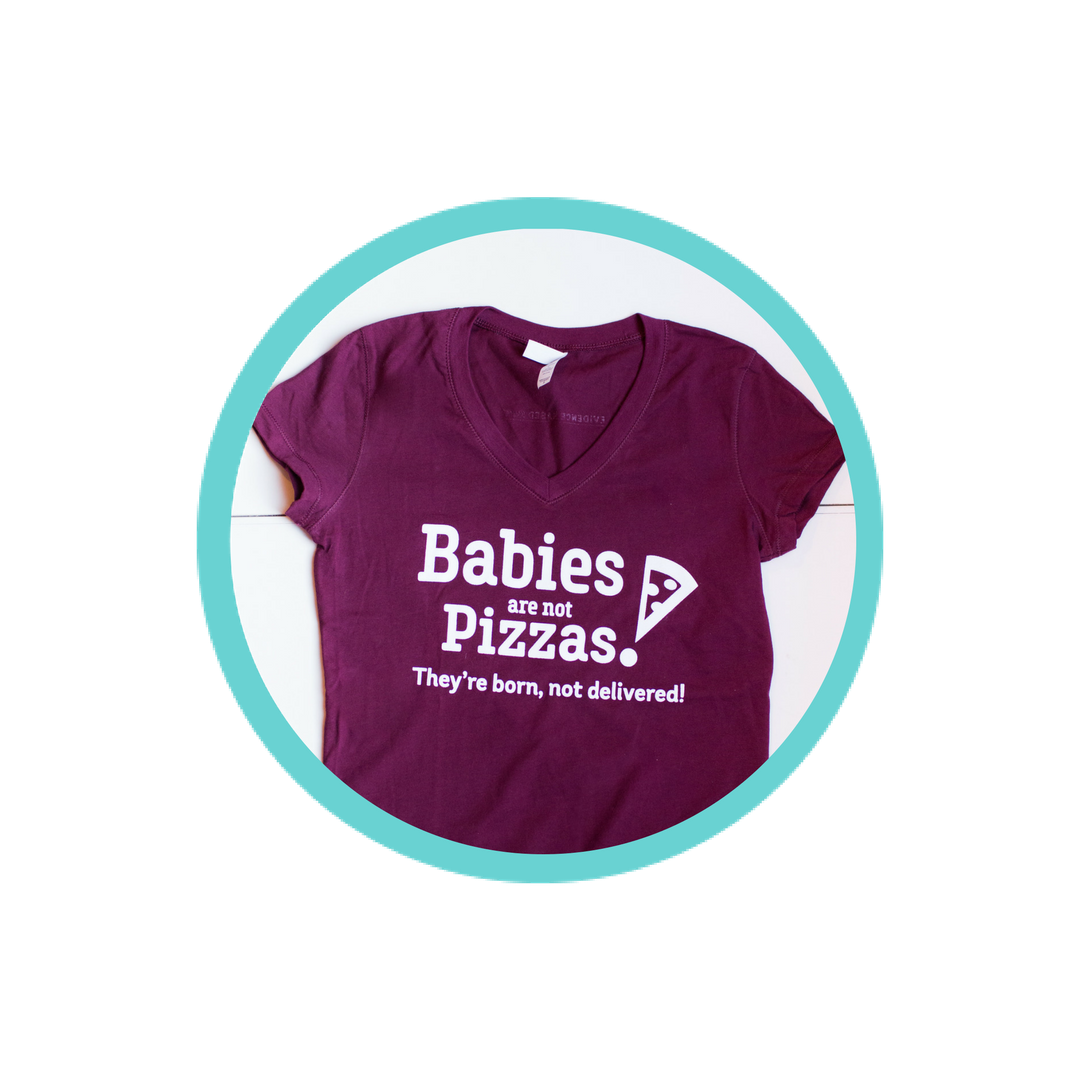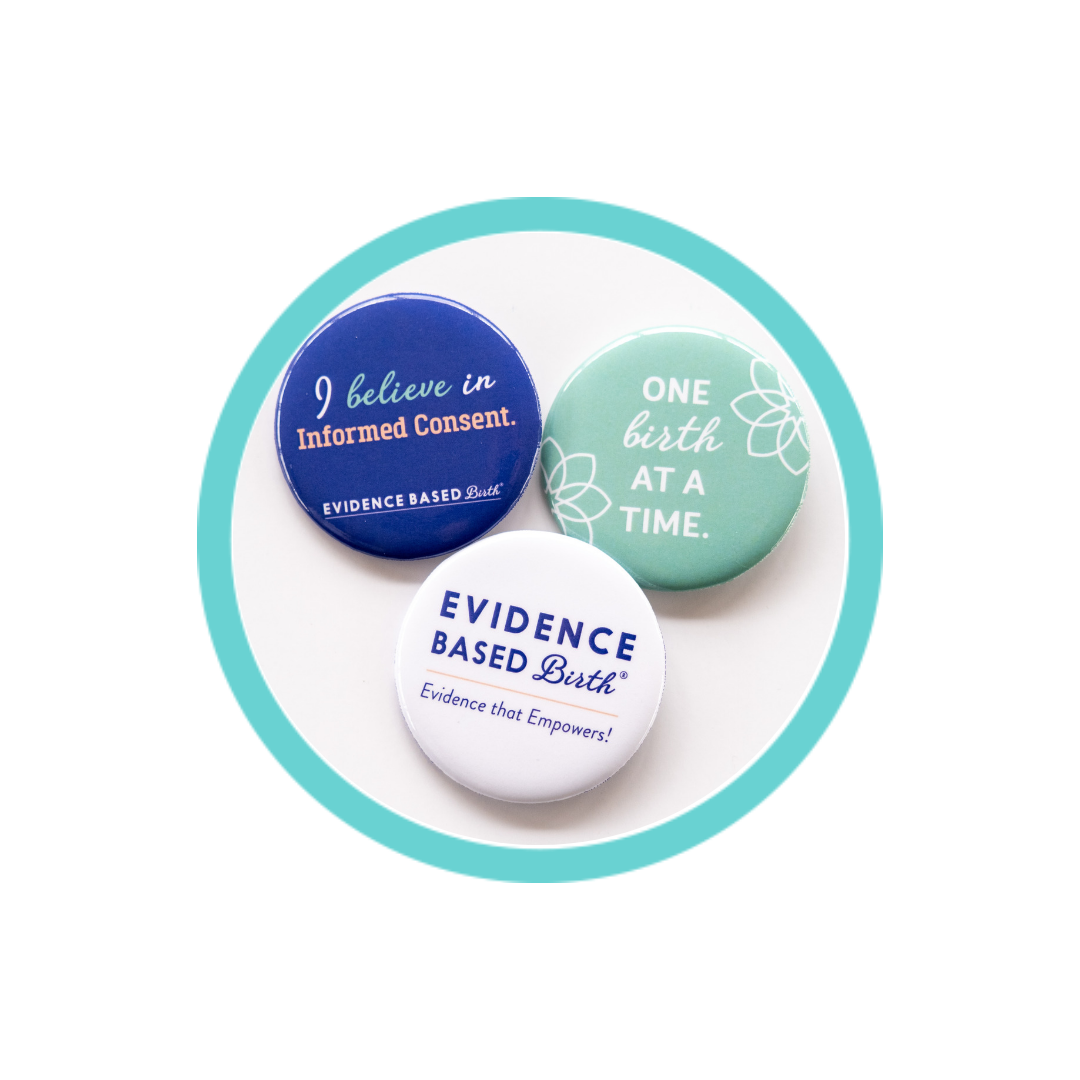 Stay empowered, read more :
Don't miss an episode! Subscribe to our podcast:  iTunes  |  Stitcher  |  Spotify In this episode, I'm joined by Liesel Teen, a seasoned L&D nurse and childbirth educator and the creator of Mommy Labor Nurse, where she reveals the common myths surrounding...