In this episode, I am joined by Heather McCullough, an Evidence Based Birth® Instructor, Certified Hypnobabies® Instructor, and Spinning Babies® Aware Practitioner. Heather is also CAPPA faculty, and is certified to train labor doulas, postpartum doulas, and lactation educators. She has also been a childbirth educator and a certified professional midwife for over 25 years. 
Heather reveals some of the ways providers may interact with birthing people to steer them into situations that are best for them and for the hospital – not necessarily the birth plan. She also shares some success stories she's experienced using EBB advocacy techniques.
Evidence Based Birth® Response to COVID-19
We will continue our mission of making birth evidence freely available to public. We will continue to release new research evidence on COVID-19 each Monday to our email list as it emerges.
We will be releasing several free resources to public! We will have a free birthing class available on YouTube: 'Birthing in the time of COVID-19 Crash Course' evidencebasedbirth.com/crashcourse
Our EBB Instructors are teaching totally online during the pandemic. Our EBB Instructors are also taking distance learning students for Childbirth Class. Visit evidencebasedbirth.com/events for all workshops and seminars, and evidencebasedbirth.com/childbirthclass for childbirth classes.
We have created a virtual doula directory made up of EBB Professional Members and Instructors who can offer virtual doula services during this time: evidencebasedbirth.com/virtualdouladirectory
We also have a legal wavier for mothers who are infected with COVID-19 and wish to decline mother/infant separation.
Transcript
IRebecca Dekker:
Hi everyone. Before we get started with this week's interview with Heather McCullough, I wanted to share with you a little information from our weekly research update on COVID-9 and pregnancy. We send a free research update to our newsletter subscribers every Monday. And in this week's update, we talked about new guidelines from the American Academy of Pediatrics as well as the research evidence on homemade masks.
Also wanted to let you know that I've been corresponding with quite a few people around the world about the practice in the United States of separating newborns from parents with confirmed or suspected COVID-19. Because of some of the guidelines in the US, which I'll talk about in a minute, it's possible that a birthing parent with symptoms such as a fever or cough may be separated from their newborn even if the parent tests negative for COVID-19. This can be problematic when you consider the fact that fever in labor can also occur due to something called chorioamnionitis, which is inflammation of the membranes. Fever can also be a common side effect of an epidural. In light of this situation, here at Evidence Based Birth®, we drafted a sample informed consent form for refusal to separate birthing parent and infant. We've had so many people reach out to us and request this form, both hospital professionals and parents. And so it's now available to download for free on our COVID-19 resource page. You can access that page at evidencebasedbirth.com/covid-19. That page also has archives of all of our weekly research reports.
So today I wanted to share with you some of the info from our research report from this Monday. So in our research report on Monday April 6 2020, we talked about the new guidelines from the American Academy of Pediatrics about infants born to mothers with suspected or confirmed COVID-19. They have a full report and Q&A that's freely available online. It addresses topics including precautions for birth attendance, rooming in, breastfeeding, testing, newborn intensive care, visitation, and hospital discharge. I wanted to let you know in particular about their guidelines for maternal and newborn separation when infection is suspected or confirmed. They state, "While difficult temporary separation of mother and newborn will minimize the risk of postnatal infant infection from maternal respiratory secretions." The exact wording in their report is, "The likely benefits of temporary maternal and new born separation at birth for decreasing the risk of newborn infection should be discussed with the mother optimally prior to delivery."
They add that the benefits of separation may be greater in mothers with more serious illness. So basically, the AAP is recommending separation as standard practice but the parent is free to accept or decline this recommendation after an informed consent discussion. Here at Evidence Based Birth®, we found it disappointing that the AAP mentioned discussing the 'likely benefits of separation' but they did not discuss the documented harms of mother baby separation. They do state that if the parent chooses to room in rather than be separated, they propose recommendations for what they call alternative newborn care. With that alternative newborn care they state that the infant should be at least six feet from the mother at all times with a physical barrier such as a curtain or isolette, and they do not recommend direct breastfeeding. It's important for you all to know that the AAP's recommendation does separate infected mothers from their infants, although it's in line with CDC guidance in the US, many other organizations advise keeping mothers and babies together when they're suspected or confirmed COVID-19 with precautions.
Organizations that recommend keeping mothers and babies together include the World Health Organization, UNICEF, the Royal College of Obstetricians and Gynecologists in the United Kingdom and the Society of Obstetricians and Gynecologists in Canada. Also, even the Italian Society of Neonatology, one of the hot spots of the illness was in Italy as many of you know, their society of neonatology, which is endorsed by the Union of European Neonatal and Perinatal Societies published guidance recommending rooming in and direct breastfeeding with COVID-19 positive mothers who have few or no symptoms. They only advise separation and using expressed human milk when the mother is too sick to care for their newborn. So that's the big news from this past week that the AAP came out with new guidelines that kind of mimic or are very similar to the CDC guidelines but are in contrast to guidelines from the World Health Organization, the United Kingdom and Canada, and Italy.
The next thing I wanted to talk about before we get to our interview is the research on homemade masks. Most of you probably know by now that the US Centers for Disease Control made a major change to their recommendations, and they now recommend that everyone wear a cloth face covering while in public. Before last week, the recommendation was to not wear a mask unless you were sick or caring for a sick person who wasn't unable to wear one or working in healthcare. So why the change? Well, there's increasing evidence that infected people without symptoms can spread the virus that causes COVID-19. The CDC is urging people to not use medical grade masks out in public because those masks are desperately needed in clinical settings right now. They say that a cloth face covering can offer some protection in situations where it is not possible to keep your distance from others.
Masks can also function as an important visual cue reminding others to follow social distancing guidelines. However, masks can be a source of infection when not removed correctly. A study published in The Lancet on April 2 found that the virus could be detected on cloth for at least a day and on the outer layer of a surgical mask for up to a week. So it's important to not touch your face or the front of the mask when you remove it. So many people I know are making homemade cloth face coverings, I think I have four people in my immediate family who are making homemade cloth masks. There's some interesting research about their effectiveness. The main benefit of covering your nose and mouth with a handmade mask is that you help protect others if you happen to be contagious but you don't feel sick. So if you cough or sneeze and you're contagious, the mask helps to contain your respiratory droplets.
A secondary benefit is that the face coverings can help protect you from exposure to respiratory droplets. However, we'll talk about the effectiveness of that protection in a little bit. There's only ever been one published randomized controlled trial on cloth masks. This trial included about 1,600 healthcare workers at 14 hospitals in Vietnam. There were high risk units that were randomly assigned to medical masks, cloth masks or a control group. The control group used usual practice, which often included wearing medical masks. Cloth masks were made of two layers of cotton. They found that the health care workers who were randomly assigned to wear cloth masks acquired more respiratory infections and influenza like illnesses than those who wore medical masks. Laboratory tests showed that an astounding 97% of particles, that's 97% got through the cloth masks compared to 44% with medical masks. The authors concluded that cloth masks should not be recommended for healthcare workers.
The authors of this trial that was published in 2015 published a response to their article in the BMJ Open on March 30 2020. They say they had been inundated with emails from healthcare workers today concerned about using cloth masks. The authors recommended that healthcare workers should not work during the COVID-19 pandemic without adequate respiratory protection. They say that, "The physical barrier provided by a cloth mask may afford some protection but likely much less than a surgical mask or a respirator." There was also a 2013 study from the United Kingdom that compared homemade masks to commercial surgical masks. 21 healthy volunteers made their own masks out of a variety of household materials including cotton tee shirts, pillowcases, and vacuum cleaner bags, and I've heard of people using these same materials today. The volunteers completed a fit test using a commercial fit test system and they coughed into a sampling chamber called a cough box to measure how many microorganisms got through the mask.
The researchers also tested the filtration ability of each mask using an aerosol containing two types of bacteria. They found that all of the homemade masks blocked some microbes, but none of the materials worked as well as the surgical mask, which filtered out three times as many particles in the filtration test and blocked twice as many respiratory droplets in the cough box test. The pillow case and 100% cotton tee shirt were found to be the best household materials for a homemade mask. So the limited research we have on cloth face coverings does not show that they're very effective. However, they're probably better than nothing and new research during the COVID-19 epidemic suggests that they can be constructed to perform better. There are two doctors who have been sharing openly the research that they're finding. Dr. Scott Siegal is chairman of anesthesiology at Wake Forest Baptist Health in the state of North Carolina in the US.
He's been comparing different materials and designs for homemade masks. His findings are not yet published, but he's shared details of his work in interviews with major media outlets. Dr. Siegal says that you should hold the fabric up to a bright light and if a lot of light passes through, it's not a good fabric for a mask. He said it's a challenge to find a material that both filters well and is breathable enough to actually wear. He found that the best masks were constructed of two layers of high quality heavyweight quilters cotton or two layers of thick batik fabric or an inner layer of flannel and an outer layer of cotton. These were as good as surgical masks, which filter about 60 to 80% of small particles or slightly better. For comparison, the best masks are N95 respirators, which filter at least 95% of particles as small as 0.3 microns.
Also, Dr. Yang Wang, an assistant professor and Missouri University of Science and Technology has been researching homemade masks and sharing his information. In one interview, he shared that an allergy reduction HVAC filter that was sandwiched between two layers of cotton fabric blocked 89% of particles with one layer of filter material and 94% with two layers of filter material. With PPE in short supply, some hospitals and clinical settings are running out of masks, and the pandemic does not look to end anytime soon. The situation is so severe in some hospitals that they're asking the public to help create masks for clinical use. If you'd like to get involved with making masks to donate, the weneedmasks.org website has a list of locations needing masks.
I hope this research update was helpful, and now let's get to our interview with Heather McCullough where we're going to talk about some interesting advocacy situations in the birth room. Hi everyone, today I'm so excited to welcome Heather McCullough to the Evidence Based Birth® podcast. Heather McCullough has a lot of initials after her name. She is an Evidence Based Birth® instructor and professional member. She is also a certified Hypnobabies® instructor for more than 10 years, CAPPA faculty and certified to train labor doulas, postpartum doulas and lactation educators. And she has also been a childbirth educator and midwife for more than 25 years. Heather is a wonderful part of our Evidence Based Birth® Instructor program, and I'm so excited to welcome her to the podcast. Welcome Heather.
Heather McCullough:
Thanks so much for having me. It's been just amazing to be part of your program, Rebecca.
Rebecca Dekker:
So Heather and I are talking kind of in the midst of the beginning of the quarantine for COVID-19 just to give you some context to our conversation. This conversation may be published later. And Heather is going to talk to us about creating connections in her community both in person and virtual. But I was wondering, Heather, if you could start by talking about how you got into birth work because you got into it at an early age before most people do.
Heather McCullough:
I was so lucky to get the birth work bug early. This didn't have to be my second career, it was my first career. So what happened for me is I was going to pre-med at the University of Wisconsin and my plan was to become an OB. And I wanted to provide feminist minded care for my clients, but I was born by caesarean birth or belly birth as was my sister and many people in my community. And so my theory was that I would be an OB who provided this great care, but that I would schedule caesareans for most of my clients because as a young woman, I didn't really understand what it was to be a person in the workforce. But my perception was that the hardest thing for a birthing family was to figure out when we were going to go on maternity leave and when we were going to go back to work, thinking of the career person in mind.
Heather McCullough:
So I thought I would be conveniencing families by scheduling Cesareans. And at 19, I had no idea what it was going to be like to recover from major abdominal surgery and all the other side effects of that thought process. So I went to pre-med, enjoyed the program, double majored in women's studies and pre-med. And then as I was about to enter med school, a friend of mine suggested that with my passion for women and babies I should probably think about becoming a midwife. And I've never heard that word before, I have no idea what a midwife was, but I got what I call a moment of clarity. There were angels and rainbows and bells, and it was like the universe hit me over the head. It was really like a spiritual experience.
Heather McCullough:
And so I started researching it, and this was 1994. At that moment in time as there are now, we have two routes to midwifery primarily, the certified nurse midwifery and the certified professional midwife. And in 1994 if I wanted to become a nurse midwife, I would have had to go back to undergrad to get the bachelor's of science and nursing even though I had a bachelor's of science. And I don't know if anybody remembers being 22 but the idea of going back to undergraduate sounded so unappealing. My ego was hurt by the idea. I thought i was practically ready to do neurosurgery even though I'd only done rat dissection. So then I found out I could take my bachelors to a midwifery school and become a certified professional midwife. And so that's what I did. I moved out to Portland, Oregon and went to a wonderful school called BirthWays that just closed a few months ago unfortunately, and had an incredible education and became a certified professional midwife.
Heather McCullough:
And I had the honor of having an apprenticeship with two midwives, Meryl Smith and Patricia Edmonds who had been practicing midwifery for more than 20 years themselves. And they had a very unique practice where many of their clients were full quiver families or quiverfull families, meaning having as many babies as God gives them. So here I was just three months ago planning to give everybody caesareans and now I find myself at my first birth up on a mountain an hour away from a hospital with a family who is giving birth to their seventh baby. They have one daughter and all the rest are boys, and they can't wait to find out what this baby is. And this baby ends up being 12 pounds and a boy.
Heather McCullough:
And the whole time, I was just shocked. I just couldn't believe what I was doing, that this was a safe option. So I'm so thankful for that opportunity because it really transformed my understanding of us as mammals that we are made to be able to give birth, especially if we have wonderful supportive prenatal care, nutrition, education, and midwifery support in case those things that can happen in birth that are very common and anticipated possibilities. So that really expanded me as a person, I finished my apprenticeship, finished my program, became a certified professional midwife. And then I started working at a very busy birth center called Andaluz Waterbirth Center in Portland, Oregon.
Heather McCullough:
And they now have two centers in Portland and a third they opened in Haiti called MamaBaby Haiti after the earthquake. So that's where I practiced as a autonomous midwife and loved practicing at a birth center. And then for a variety of reasons, I was going through a divorce and my sister was pregnant with her first baby and Wisconsin, I moved back to the Midwest. And I ended up falling in love with a gentleman who was in Chicago, Steve, and we've been together now for 12 years. But I find myself being a certified professional midwife living in a state where it's illegal for me to practice. Illinois, this moment does not offer a license for certified professional midwives. So currently for the last 10 or so, I've been practicing as a doula and bringing my midwifery knowledge and skills to my labor support clients. So I have a partner in my doula practice, and she and I do anywhere from 10 to 20 births a month.
Rebecca Dekker:
So tell us, going back to Oregon, what was that like practicing as an autonomous midwife in the state of Oregon? What were your favorite parts about that professional role?
Heather McCullough:
Well, Oregon is a really unique birth environment and family environment. As you look at any scale, Oregon always gets highly rated for birth, for breastfeeding, for families, for education. And so that was the environment that we were in. So families really had a lot of latitude in their choices and options. What I did find was very interesting is that at our birth center, we did VBAC, vaginal birth after caesarean. And that was not a common choice for families at that moment. And what we found is that we created change for people giving birth in the hospitals, that they would go to their prenatal visits with their providers in the hospital and have caesarean birth recommended and not a trial of labor. But they'd hear from our clients, "Gosh, when I go to these prenatals, it's 30 or 40 minutes, an apprentice gives me a foot massage, they draw my baby's position on my belly. It's a full dedicated time of education and support. And we're having a VBAC with a water birth."
Heather McCullough:
So these clients would go back to their providers and demand those same things. So as you have walked this walk with Evidence Based Birth, it does have to come from the consumer. So systems are vested in the way that they practice, but people have to walk with their money. So people would just transfer to the birth center over and over, and over again to have different birth experiences. We even had one client who left the hospital in labor and she was just unhappy with how they were treating her in the hospital. And we said, "Yes, come on over," and she had a wonderful birth at our birth center. So it was really transformative I think in understanding what the rights of women are and families are in every step of maternity care.
Heather McCullough:
And I'm not sure that people get to walk that and really understand where that is and also how uncomfortable that can be sometimes to have a client making a choice that really is putting us at risk in our community medically. As a midwife, I could have to speak before a board as far as why a client made a decision that they made, but they do have that choice. And it's safer to have me present than have an unassisted birth.
Rebecca Dekker:
So going back to the birth centers, so basically what you're saying is that the birth center almost created this incentive for the hospitals to improve their practices. So did you see while you practiced their practices improving throughout the 90s and 2000s?
Heather McCullough:
We absolutely did. And at the same time, we saw a lot of flashback that when providers started to see the market share walk away from them, they lifted up the attack. Now, is really around insurance. So if we can make sure that anyone who chooses hospital birth has to pay for it out of pocket, then that makes it really challenging for families to choose that option. But a high percentage of births are being done outside of the hospital. But as we see from statistics in Oregon and Portland specifically, a high percentage of births are being done outside of the hospital. And so people are demanding that option and making change every step of the way.
Rebecca Dekker:
So then you moved to Chicago and for a variety of reasons you stayed there, and it's a state where you cannot practice legally. What has that experience been like for you?
Heather McCullough:
Wonderful and challenging as all life transformations are. It's really hard to be trained as a midwife and see my clients experience care that I would consider subpar. And I understand that systems have their own ways, but especially I think probably delayed cord clamping. That's probably my hot topic issue where currently there are many, many providers still doing 30 seconds and calling that delayed cord clamping. So-
Rebecca Dekker:
So you're in as a doula with the family and the family wants delayed cord clamping and you were a provider in Oregon but you can't work as a provider in Illinois, and it's like the provider has control you feel like over these silly things that are just not evidence-based?
Heather McCullough:
Absolutely, yes. So what's been so fantastic is what I've been doing my entire career is educating families on how they can advocate for themselves. And when you came out with the Evidence Based Birth childbirth curriculum and the advocacy 101 and advocacy 201 sections, that spoke to my heart and my mind. And that's where I am able to use those two conversations to role play with partners, this is what it looks like when you have put it on your birth plan, talked with what you thought were everybody in the practice and yet somebody shows up at the birth and is still holding the scissors and planning to cut the cord immediately and how you as a partner advocate. So the other thing I really enjoy is that when we register clients for Evidence Based Birth childbirth classes, they get a survey that you send out to them asking them some questions.
Heather McCullough:
And one of the questions you ask on there in preparation for their first childbirth class is how they see the role of the doula. Do they see the role of the doula as an advocate or do they see the role of a doula as emotional and physical support only? And it's really interesting to me how many of my clients state that they do not want their doulas to advocate for them. And it's really nice to have that clarity of my role before I go into the room. So the way I front end this conversation is I explain to my clients that you've hired your providers, you've made that choice. And I can share with you what I know about your providers being somebody who goes to all the hospitals and has experienced almost everybody within the room at births and what their practice protocols tend to look like.
Heather McCullough:
And if you continue with this practice if they're in alignment, then that will feel really good to you every step of the way. If we're out of alignment with our providers, that can feel stressful. So here's how to manage that stress or to choose to change providers. And most of our clients stay with their providers as you know, as the research shows. So my job then is if they have said they did not want their doulas to advocate, then I actually repeat that to the partner and tell them clearly that this has been our defined role, so now this is your job. So let's talk about what that looks like in this moment.
Rebecca Dekker:
Yeah. So let's talk a little bit more about that. So you are one of the first people to pilot the Evidence Based Birth childbirth class in 2018, so you've been teaching it for two years now almost. So most people might not be familiar, but one of the three main topics that we cover in the class is self-advocacy, how to speak up and use your voice. And we really focus on teaching whoever the support person is or the partner to speak up. So can you explain some of the strategies that you're teaching in the childbirth class that they learn in the videos and then they talk with about you in the Zoom calls?
Heather McCullough:
Well, one of my favorite parts of the advocacy training is helping partners understand their role in engaging with providers and with staff and how important are nurses. And Hypnobabies® has a wonderful infographic that they share with the role of the nurse. And so it's an image of a nurse in the middle of a triangle. And then at each of the three corners, there are different people to whom she's responsible to. And one is the family in the room, the other is her charge nurse and the provider. And then the other, the top is the CEO and the attorneys of the hospital. And so I talk with clients about how our nurses really do want us to be very happy with our birth and her support or they support us during our birth. And they would love to get those DAISY Awards, those write-ups, the Yelp reviews. And that's how they get recommendation for raises, and that's how they move up to higher positions within the nursing field.
Heather McCullough:
So one of the ways we can do that is by engaging the nurses as soon as we get into the room, partners, smiling, finding out their name, and then the golden ticket. Now, Rebecca, I hope that we can talk about this a little bit, and I'm sure you've probably addressed it before. But I want to hear how you came up with the golden ticket at some point.
Rebecca Dekker:
Yeah, we haven't really talked about this too much on the podcast. But in the Evidence Based childbirth class and in our savvy prenatal visits that our instructors do with their clients, I came up with this concept called the golden express ticket. And that is if you have this ticket, you don't really have to worry as much about your birth experience because you've got this amazing relationship with your provider and the right birth setting, they already do everything that you want on your birth plan. So basically if you have that, you don't have to worry as much about needing to advocate for yourself. It's one of the things our instructors will do is they'll talk with clients in the class and during prenatal visits and explain, ask them, do you think you have the golden ticket? Why or why not?
Rebecca Dekker:
And it can be really helpful for a family to know, oh, so I'm in a birth setting where they have amazing outcomes, the vast majority of clients are satisfied and have good, healthy outcomes. I don't need to worry as much, I can just sit back and just educate myself about what I want. Other people though, most people don't actually have that golden ticket, they need to go on and then build their toolkit with more advocacy skills. And so the instructors kind of act as a mentor in guiding you in terms of like, all right, which skillsets do you need to focus on for your birth in this setting with this provider? Does that sound correct to you?
Heather McCullough:
Yes, absolutely. Was that a shower moment?
Rebecca Dekker:
Oh, how I came up with that. So it was actually, I was teaching my college students actually in the honors class I used to teach. And it was I think the second year that I taught that class. It was an honors undergraduate class all about childbirth where they spent a whole semester with me two days a week talking about birth. And a lot of people say, "Oh man, I wish I could take that class with you." It was really fun, amazing students. And one time we did this class and I remember thinking, I basically showed them how the power structure works in hospitals, and it was just really depressing to show the students, we actually did a role play and we enacted a scenario that might happen.
Rebecca Dekker:
And I was on the phone with Cristen Pascucci who you know from BirthMonopoly. I think it was right after class, and I was like, 'This is just really discouraging, I've been trying to think of a way to … What are some ways we could get people outside of the way this power structure is set up and instead allow them to get the kind of birth that they want?" And that's when I came up with this. I was like, "Well, what do you think are the top things that make it easier for you to have the kind of birth experience that you're wanting?" And it was the right provider and the right setting. I was like, "If you have that, then everything else kind of falls into place because they're going to respect your informed consent. They're going to be kind and compassionate, they're going to listen to you, they're not going to dismiss your concerns. They're already doing all of the things you want on your birth plan."
Rebecca Dekker:
So that's when I had to realize, okay, well what if you don't have that? Because most of our clients as you know don't have that ticket. So that's when I came up with the other tickets out where you have to combine different strategies in order to get the kind of birth you want.
Heather McCullough:
Absolutely. Well, that's just brilliant. And I love the video that you do about the hospital structure, and I think that's really impactful for clients. So when we're talking with partners about that advocacy, engaging the nurse is a really important piece. It all kind of comes back to that Dale Carnegie, how to win friends, influence people. So calling out the nurses name, engaging with them on a personal level. How long have you been working here? Do you have kids? Are you a Cubs fan or a Sox fan? Things like that. And that really lifts up the group so quick.
Rebecca Dekker:
Yeah. And we practice that in the childbirth class, we actually make them practice doing that, the partners. You're in the unique position in that you both teach the childbirth class and then you go with people as the doula. Do you see them then using these skills in the birth room, the partners?
Heather McCullough:
Absolutely, absolutely. And we talk about the BRAIN, the benefits, risks, alternatives, intuition, next is the way I use it. But this is often a moment where when a partner has questions they can turn, and I can just see their eyes are looking at me asking, is this moment the time in which I step forward? And I can prep them for that. Now, often I can even prep them before the provider comes back in the room. Like just a FYI, there was some coded language that you may not have understood with the old office. When I'm with my clients in the hospital room, what I can do is anticipate those times in which partners might need to advocate so they can actually set themselves up for that. And we can talk in advance about questions that they might want to ask and what advocacy tools they might use. So I can alert them if I heard some coded language-
Rebecca Dekker:
So can you give an example, when you say coded language, what's something that you as the doula might pick up on that a partner might miss?
Heather McCullough:
So there's one provider that I work with somewhat often, and when we get to 10 centimeter, there's this really unique euphoria in birth around 10 centimeters like, oh my gosh, we are so close, and yet of course we still have a lot of pushing to go, which families don't realize how long and challenging that part can be. So we're all elated, the room is lifted, smiles all around. And there's a provider who likes to come into the room at that moment, with their voice they change the elation. And what they'll say is, "Oh gosh, I'm going to feel your belly and see how big I think this baby is. And when was your last ultrasound? How big did they think your baby was at the last ultrasound?" And so my clients might say, "Well gosh, we knew it wasn't evidence-based to do a 36-week ultrasound, so we declined it."
Heather McCullough:
And then the provider might say, "Oh, okay, well, here's what we're going to do. I'm going to let you push for an hour, and then I'll come back and see how you do." And if we're not making some good progress, we might have to have a conversation."
Rebecca Dekker:
Wow, deflates the whole room, right?
Heather McCullough:
That's right. So my clients, what's the emotional perception somebody might have from that?
Rebecca Dekker:
I think if I were the client and I heard that I would feel completely demoralized and then also afraid that they're not going to support me in a vaginal birth.
Heather McCullough:
That's right. And hopefully we've hired a provider for their expertise. So here is my expert telling me through coded words and vocal tone that they don't believe this baby is the right size through their experience. They are predicting that this is not-
Rebecca Dekker:
And they're the one with the medical degree and all the experience.
Heather McCullough:
That's right. So even though I'm standing there as a certified professional midwife, somebody they had a lot of relationship with, they took the whole class, it is really hard thanks to the tend and befriend hormonal transformation during birth to not really take that into an emotional place. And the chances that my clients are going to push every push at 110% are much lower. They'll give it effort, right? They'll push for that hour. Well, it's just me and the partner and the nurse, but they aren't giving it 110%. And much earlier, they may already feel defeated when they don't see the baby's head, which of course as a first time mom, that first hour, the chances of seeing the baby's head right away is so low.
Heather McCullough:
So then the provider comes into the room at one hour and we could have dramatic change. We could see baby hair sometimes or whatever, but something that we know is expected for a first time mom. But this provider is very invested in training the residents in forceps. So the way that they've done this is by creating this emotional vulnerability in the client. And so now regardless of how close the baby is, the provider will often say, "Well, you've made some good progress, great job, but I would have liked to have seen the baby closer. I'm going to let you push one more hour, and then again we might have to talk." And what they're meaning is that we're going to be doing forceps as the next step. So when that provider comes in at hour two and offers forceps, my clients are just so relieved not to have a C-section, which they thought was going to be the next step.
Heather McCullough:
So that's an extreme case, luckily we don't work a lot with that provider, but we can never predict whether or not that's going to be the person that we see in the room-
Rebecca Dekker:
Because they share calls, so you don't know who's going to be walking in.
Heather McCullough:
That's right. That's right. And we go to all the hospitals and see all the providers. As you know, it changes day by day. I talk with clients in the class about how providers function, and sometimes the suggestions, the interventions and the way that we provide care has nothing to do with this client. But instead what providers might be making their decisions on are what's happened in the burst in the last 24 hours for them or a story of a birth that's going around in the hospital or in the community. I share a story in my classes that as a midwife, very luckily rare, but certainly not unanticipated situation is something called shoulder dystocia where the baby's head is born but the shoulder hasn't rotated to the oblique.
Heather McCullough:
And sometimes that requires providers to act. Now, most of the time I can use the tips from Anna May Gaskin and the flip flop maneuver. And many of my clients had shoulder dystocias but actually had no idea because we didn't need to do that hands inside the pelvis maneuvers. We just asked moms to do some unique positions while their baby's head was out and then that created the change in the pelvis so that the baby could come on out by themselves. But if I had a shoulder dystocia that really impacted me, that was a more challenging shoulder dystocia for the next probably 5 or 10 bursts depending on how frequently I get to see birth, I might have fear on my shoulder that every birth for the next 5 or 10 births is going to be a shoulder dystocia. So I might ask my clients to do things and behave in different ways not based on what's happening for them, but because I have this fear.
Heather McCullough:
And I was really so thankful that at the birth center we almost always had another midwife who was with us. So when I felt that fear percolating up, I could go into the other room and talk with my colleague and they could share with me the real insight not based on fear, but based on knowledge and intuition. So hospital-based providers don't have that luxury, they often are not working with another provider in the room at the same time and aren't seeing necessarily what they're experiencing. So that's a big part of the role of a doula is to call out what's happening now for this family. And I love one of the Evidence Based Birth advocacy tools is calling out the safety, is mom okay, is baby okay? And when we can hear the provider reaffirm that to everyone in the room, that changes the dynamic right away because many times when providers come into the room offering suggestions, there's an urgency that's felt.
Heather McCullough:
And that urgency is not about what's happening in the birth most of the time, that urgency is because they've got five other rooms to run into before they do this other procedure. And so when the birthing person's heart is open in this moment because they're in labor land and the provider is making a suggestion, it feels like we are on a 911 when in fact they couldn't care less. If we decline this intervention, they'll come back in five hours and likely our baby will be coming. So bringing things back to, is mom okay, is baby okay? What are the benefits and risks, and what does your intuition say about that? And then using, I forget the name of the doula who came up with this, but the prayer method. Taking that time to pray about it really has been so impactful.
Rebecca Dekker:
So it sounds like the struggles that your community are facing, and you attend a lot of births. I remember the first time I met you in person at the instructor retreat, you're telling me how many births you did and I just about fell over because I can't imagine being on call that much. You see a lot of births in a lot of hospitals with a lot of providers and nurses. And I think what you've told me in the past and what you're telling me now is that one of the struggles you're facing with your clients is that your clients are often being pressured into things using fear, tactics and coercion and kind of like use the word suggestion, making these suggestions to people when they're in a vulnerable state. So you've been trying the Evidence Based Birth® advocacy techniques, have you seen any success stories with parents really advocating for themselves?
Heather McCullough:
Absolutely. And I think especially in prenatal visits, having the partner join and having taken the advocacy classes in the prenatal visits has really changed what our clients are understanding about their practices.
Rebecca Dekker:
In the doula prenatal visits or when they see their OB?
Heather McCullough:
Both. So most of our clients have gone through the Evidence Based Birth® childbirth class, we include that in our labor support fee because we require them to take this six-week class. We think it's just so critical to our work as doulas and really help our clients be more satisfied with their birth when they've taken this class and hired us as their doulas. And so they've taken the class and we've usually done the prenatal visit with them as doulas and kind of role played. Very specifically, we've talked about what it can look like in a prenatal visit using efficacy tools. So now partners are really prepared in a unique way.
Heather McCullough:
They often think, "Oh gosh, this is not going to happen, I won't need any of this, our provider is lovely." And then as soon as they ask those pig questions like actually giving birth in any position they choose to or what does delayed cord clamping mean, 30 seconds, 60 seconds, three to five minutes, whatever, wait till it's white? Then they see how important it is that they were present and that they engage the providers and created those relationships in advance of the birth.
Rebecca Dekker:
So are those some of the birth plan topics that tend to be points of contention? You mentioned delayed cord clamping is an issue. Is giving birth in the position of your choice also an issue for your clients in terms of they want to choose their birthing position but providers require lithotomy or on your back or something like that?
Heather McCullough:
That's right. So many of our clients will come back and say, "Oh gosh, my provider said I could push in any position that I choose." And then when we ask them, can you give birth in any position you choose? And they go back and ask that question, it turns out that wasn't an option. Up until crowning, you can be in any position. So what I like to do to help our clients find out if they've got the golden ticket is ask their providers these litmus test questions. And I feel like there are three primary ones, birth position, delayed cord clamping and then what happens if my water releases first? Is your practice's recommendation that I come in immediately for Pitocin or can I stay at home for 6 hours, 12 hours, 24 hours, 48 hours, and what does that look like?
Heather McCullough:
So I feel like those four questions really help our clients, especially if they don't lay their cards on the table, just like you encourage them to ask the question instead of saying we're planning to have three to five minutes of delayed cord clamping. That can immediately set up some flags for providers and they might not share the nuance of their thinking. And sometimes there's wonderful nuance but it's new information for everybody. And when we've given them these four questions and shared with them that through the Evidence Based Birth childbirth class and the Evidence Based Birth website, you can download those PDFs and take them to the visit and say, here's some things that we've found. What are your thoughts? And just engage with the providers in that open ended way and also share probably data that they did not know. Many providers have no idea about warm compresses for decreased tearing.
Rebecca Dekker:
So in terms of birthing positions, I'm really curious about this. In the Chicago area, have you seen clients have success birthing in the positions of their choice in Chicago area hospitals?
Heather McCullough:
Absolutely, absolutely. And at the same time, it really does, I think there's just something really unique about that tend and befriend.
Rebecca Dekker:
Can you explain that for people who don't know what you're talking about?
Heather McCullough:
So in our regular lives, we have the fight or flight. So when we are placed in a situation, we can use our intuition to know whether we should stand up for ourselves, engage or we should turn around and run away to keep ourselves safe. And in birth, women and really this is most women even in our lives outside of birth, but very specifically when we're having our babies, our hormones shift to what's called tend and befriend. And it's so unique to watch this. So tend means that the birthing person, even in between big strong birth waves will often be concerned and tend to her partner, her doula, their provider. I've had my clients turn to me, "Heather, you look tired. Do you need to take a break?"
Heather McCullough:
I'm an adult who's been doing this for 25 years. I'm okay, I will take a break if I need one. Honey, do you want to eat something? You should go eat something. I'm worried about your blood sugar. So that tend is really interesting to see, and many of our clients when we say that that's likely to happen, they're like, "Oh no, I'll never do that," and then they do. So it's just fun to watch that happen. And then befriend is actually the bigger piece. Befriending means that anyone who comes into the birthing room, that birthing person is going to engage and likely say yes to any suggestion they offer, even if that is exactly opposite of what their heart wants and what their body wants.
Heather McCullough:
Which is why when clients first arrive at the hospital and the nurse asks them to lay down on the bed so that they can place the monitors for the 20 minutes of monitoring even though our clients have never laid down once in 12 hours because that's the worst position for them during a birth wave, they will do it, they will lay there on the bed. And then when we join them in triage, we're like, "What are you doing laying on the bed?" They're like, "They told me to." "Yeah, you don't have to, get up." So we engaged with the nurses, help put the monitors on while our clients are standing and things like that. But that befriend means that people will likely say yes to anything that is suggested to them unless their partner advocates. This is also why when my clients are offered forceps-
Rebecca Dekker:
Is that common in the Chicago area? Because I thought-
Heather McCullough:
Yeah, it's very common here in Chicago, or I should say a few years ago. I feel like it's coming down a little bit. But there are a lot of facilities that were training residents on forceps. Forceps are a more helpful tool at guiding babies out then vacuum extraction.
Rebecca Dekker:
And you've told me this before about Chicago with a lot of the academic medical centers there, there's a lot of residents in training. Sometimes they'll pull out tools and different things that aren't necessarily required.
Heather McCullough:
Yeah. Just like any of us when we begin our education, we're so excited to play with the toys. When I was a student midwife, I could not wait to use the amnio hook to break somebody's water. So the first opportunity I got to do that was amazing. So students will often want to use those interventions because they're excited about the toys, and we do want providers who are trained and proficient in these skills. So I'm so thankful that these residents are getting the training in forceps because it is going to reduce C-section rates. However, creating a system that uses this befriend process to encourage moms to consent to something that is not medically necessary in that moment so that a student can get training does not feel good. And I probably see maybe 10 or 15 forceps a year, maybe a few more than that. And I've never once seen a client decline forceps when they're offered to them, even though many people come to even the interview and say the two things that I do not want are medical induction and forceps. And that is kind of standard of care in the Chicago area.
Rebecca Dekker:
And in those 10 to 15 forceps that you might see a year, how many of them would you say in your clinical experience as a certified professional midwife are truly medically necessary?
Heather McCullough:
I would say probably 1, so 14 maybe unnecessary.
Rebecca Dekker:
What would you do differently if you were the provider in the room in those births?
Heather McCullough:
So time is generally the answer for pushing, and I really appreciate the study that came out of France a couple of years ago. And Rebecca, you might know what it is or what it's called. But essentially what they did is they took ACOG's new recommendations on reducing caesarean sections for babies, for families. And they really just gave active labor way more time. And the study was on primarily first time moms and almost everybody in the study, if I remember correctly, had epidurals. But what they did is they gave that window of time from five centimeters to eight centimeters, almost no limit. And I can't remember the mean number of minutes that they added onto births, but it was really like what we would consider a very long period of time to be at five centimeters or six centimeters without demonstrable change. And their caesarean rate went down, I can't remember, and correct me if I'm wrong, it was somewhere around 9% just by giving people more time. So that's usually the answer for pushing also.
Rebecca Dekker:
The last thing I wanted to talk with you about was about creating connections. So right now we're talking about this and you're in isolation, and my family's in isolation. We're talking by Skype, and we teach our Evidence Based Birth classes by Zoom right now. Can you talk a little bit about how you create connections in today's society? You're in a very busy metropolitan area in Chicago, but people, it seems are just like you're flooded with inquiries and people wanting to connect with you. So how are you connecting with your clients in the Chicago area?
Heather McCullough:
One of the main things that has been so important to my business, so important to my community has been really creating and developing and nourishing my newsletter list. So posting as frequently as possible things to create connection. Now, my newsletter list is not segmented, which is something that I need to work on. So at this moment I have many people who are pregnant and interested in hiring us as doulas, people who have hired us as doulas, people who did not hire us as doulas but are still pregnant, people who are postpartum and very postpartum. And then also birth community workers, people who are taking my CAPPA trainings or interested in keeping in touch with what's happening in our area. So I need to keep my newsletter relevant for all of those groups. And that is really challenging to find information that's going to be interesting for the mom with the five-year-old and somebody who's pregnant with their first baby.
Heather McCullough:
But in the Evidence Based Birth course to become an instructor, you did such a great job of business development and talking so much about creating that newsletter list. So that's been a tool. The other thing that we're learning is how important video is. And so there's a couple of tools that we use, there's a program called BombBomb, which is a very fast, easy embed tool for email to send to somebody. So I can very quickly open up my phone, record a BombBomb video. It will create a little GIF so that the email has a little video and then a play button. And it also transcribes what I said down below so they don't have to play the video if they don't want to. But that's a really great way for us to say, "Hey, you're 36 weeks, we're so excited to be your doulas. And here's some things that you might want to talk with your provider about at this point," or, "gosh, you're 41 weeks, what a hard place to be. Let's talk about ways to optimize being a little bit past your due date."
Heather McCullough:
So that's been a really great tool. And because of the video and social media, what we're finding is a lot of people don't even need an interview with us to hire 312Doulas, which is my doula business because they've seen us on video so much. They already know our personalities, they know so many of the things that we talk about, and so they're ready to sign the contract as soon as they become pregnant. And that's been a really huge boon for us. Same thing for Evidence Based Birth. We can refer them to all of the videos that you've created about what an Evidence Based Birth childbirth class looks like. And that saves us so much time on describing it, and they know who you are through your videos and your backstory. So that's been just a game changer for us.
Rebecca Dekker:
So it sounds like you're using email, social media, and video to connect with clients and professionals in your area. And I think is a great communication strategy for any professionals who are listening is to not just depend on one communication strategy but instead to use multiple ways of communicating with people. Because if you only use email, you'll miss some people who aren't checking email. If you only use social media, you'll miss the people who are taking a break from social media. And I like your suggestion to use video to connect with people so they can get to know you. Video is really important these days.
Heather McCullough:
The other thing that we've done just this week is we're creating office hours via Zoom. So anyone can schedule a 15 or 30-minute check in, just how are you doing emotionally? Do you have questions about the COVID virus? Do you have questions about immune support? Are you looking for resources and how to deal with round ligament pain? Or do you just want to connect with your doulas that you may not get to see in person before your birth now? There are people who have hired us who have never seen us in person, which is going to be unique.
Rebecca Dekker:
So people hiring you now, you might be at their birth. Because of the quarantine in place you might not meet them until the birth.
Heather McCullough:
That's right.
Rebecca Dekker:
Is there any final words of wisdom or advice you'd like to share maybe for expecting parents who are listening, who are worried that they'll have that tend and befriend response, they're a little bit nervous about the setting that they're walking into?
Heather McCullough:
I would really recommend that everybody take a look at so much of the evidence that you've shared about birth providers, birth locations, and helping people identify where they might want to give birth. There's a new website that just came up a couple of weeks ago called birthguidechicago.com. You'll see this also in other cities, I know there'll be an LA in New York soon. But what they've done is they have a really great questionnaire on the website to help people find providers in their community in which they'll be in alignment, and that just gives them the golden ticket. That's the easy path to all of this. But the second piece is really helping partners role play so that they feel confident in having these conversations in the birth room. Whether that's role playing with their doula, role playing with their partner, but somebody who really is going to push back so they can see what it's like to have to go through a couple of steps of advocacy through that process.
Rebecca Dekker:
Yeah. And often a simple way to do that, if there's any doulas listening is I ask, what are some things on their birth? We would go with their birth plan and I'll pick out a few things that I know are not standard at that hospital. Then maybe you can get, but you have to kind of work a little to get. And then I'll pretend to be the hospital staff member kind of questioning them and pushing back on what they want and trying to convince them to do it the way I want them to do it. And we just kind of act it out in their living room. I guess by now we'd be doing it over Zoom. But yeah, we just kind of act it out.
Heather McCullough:
Exactly. And one of my favorite insights was getting to do a few births for people who came from other countries. Especially our clients coming from the UK or Germany, they do things very differently there. And I have found that our clients, especially our German clients, but also from the UK really stand up for themselves. And it's amazing how many protocols fall away when you say that's not how they do it in Germany. And the other thing that we found our clients really being able to change as far as policies in their birth is if they don't speak English as a first language, and in birth translating English, it's just not the way the brain is supposed to work in that moment. And so if clients just ignore or don't respond, it's amazing how often those suggestions just stop happening. Like, honey, we really need you to turn over so we can X, Y, and Z. And if they just don't do it, it usually just falls away.
Rebecca Dekker:
It becomes too much work to try and convince them to do it so you just kind of give up.
Heather McCullough:
That's a little passive aggressive. It's not the ideal path, but.
Rebecca Dekker:
Well, Heather, I want to thank you so much for coming on the podcast and sharing so many years of knowledge and wisdom. And I remember seeing you in action at a savvy birth workshop we did in the Chicago area and just your calm demeanor and how much you know about every labor and delivery unit in the whole metropolitan area just blew me away. So thank you so much for the work you're doing for families in Chicago.
Heather McCullough:
And thank you for everything that you're doing, Rebecca. Look forward seeing you, hopefully. Hopefully we get to see everybody this summer at the Evidence Based Birth retreat.
Rebecca Dekker:
All right. Thanks, Heather.
Heather McCullough:
Bye.
Rebecca Dekker:
Bye. Thank you everyone for listening. It was so great to be able to talk with Heather again and to just hear firsthand her stories of serving as a doula and childbirth educator in the Chicago area. I hope you found this episode helpful. And if you want to follow Heather's work, you can find her website at hmbirth.com. And you can follow her on Facebook at hmbirth.com Heather McCullough. She's also on Instagram @hmbirth. Thanks everyone, and I'll see you next week. Bye.
Listening to this podcast is an Australian College of Midwives CPD Recognised Activity.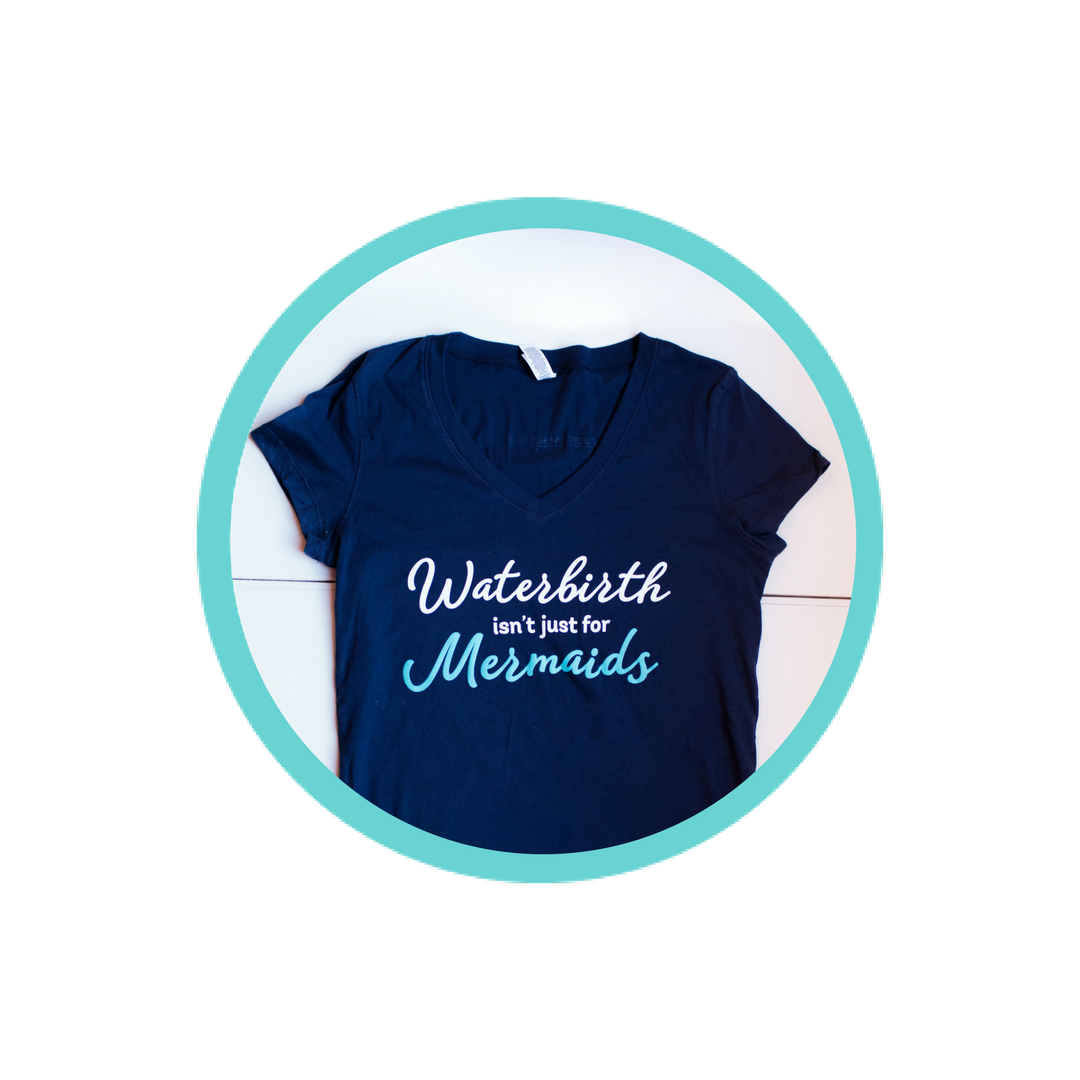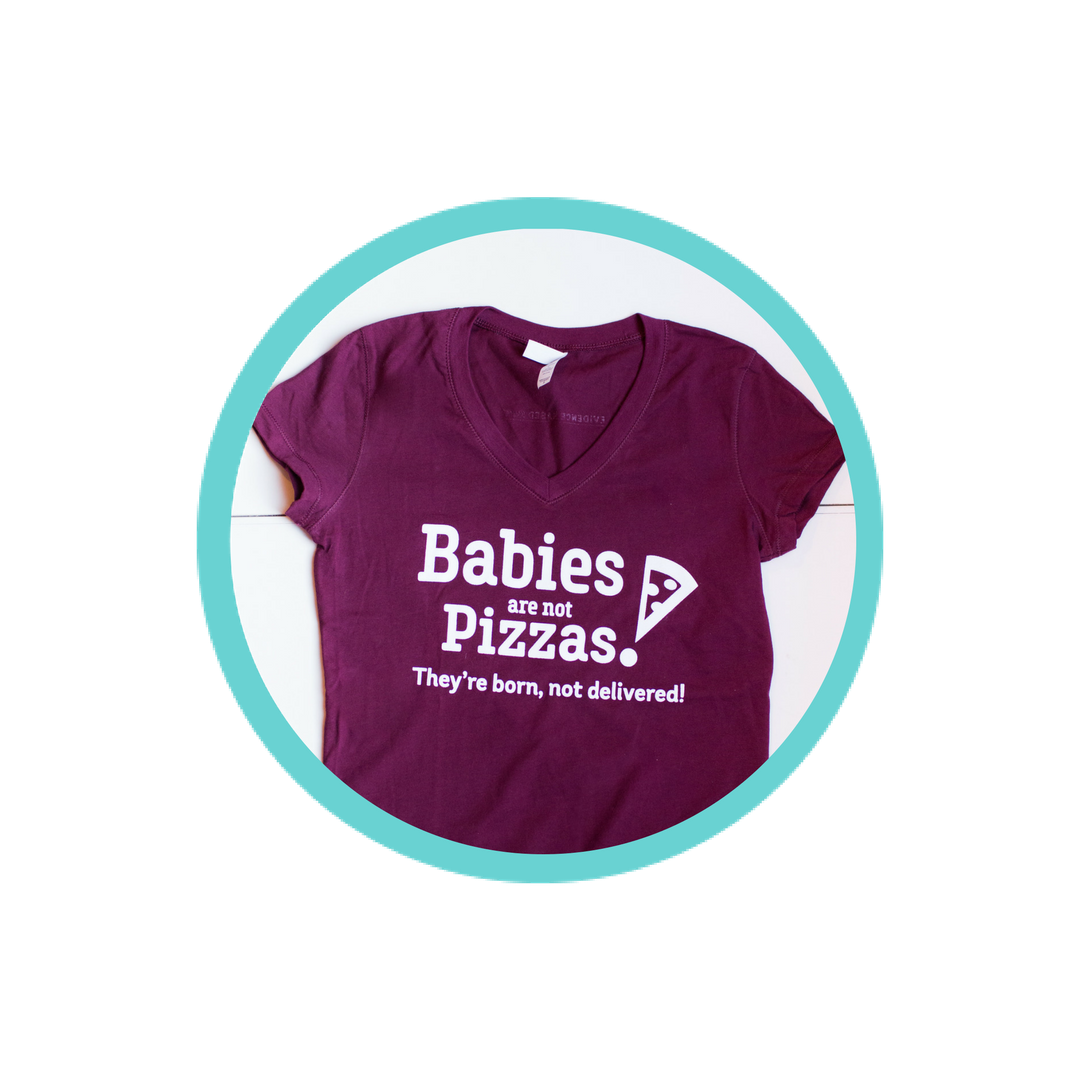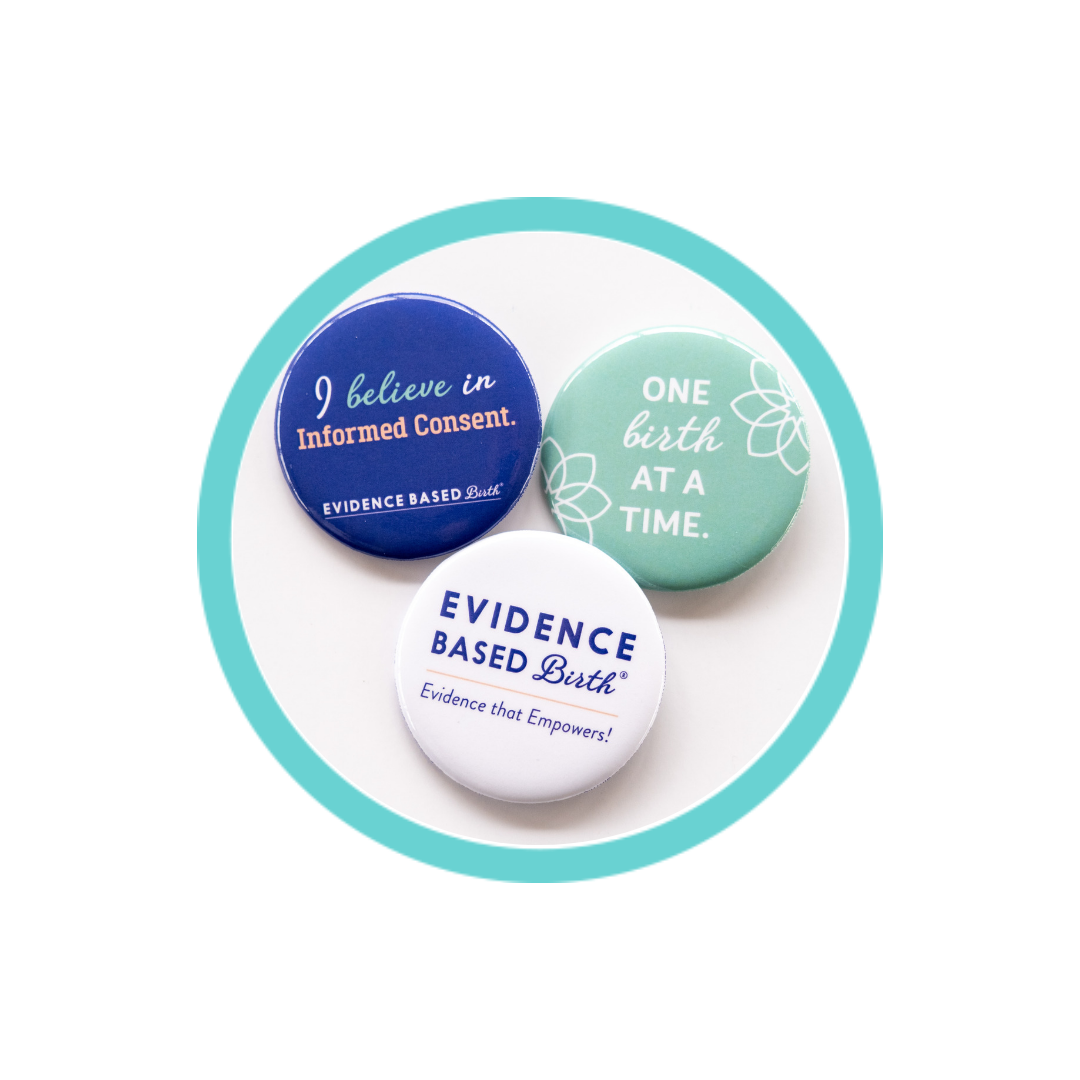 Stay empowered, read more :
Don't miss an episode! Subscribe to our podcast:  iTunes  |  Stitcher  In this episode, we're going to talk with Ruth Greene, birth doula, Evidence Based Birth Pro Member, and Co-owner of Having a Baby in China Consulting Services, about the challenges of giving birth...