On today's podcast, I'm excited to talk with Kimberly Seals Allers. Kimberly is an award winning journalist, five-time author, international speaker, strategist, and advocate for maternal and infant health. A former senior editor at Essence, and a writer at Fortune Magazine, Kimberly is a leading voice on the socio-cultural complexities of motherhood. Kimberly is also the founder of Irth®, a new app to address bias in maternity and infant care.
We talk about how Kimberly's new app, Irth®, which addresses biased maternal care and cultural competency when serving marginalized communities. We also talk about the challenges Kimberly overcame after launching Irth®.  
**Content Warning: We discuss racism, Black maternal mortality, and infant mortality.**
Transcript
Rebecca Dekker:
Hi, everyone. On today's podcast we're going to talk with Kimberly Seals Allers, the founder of the Irth® App. 
Welcome to the Evidence Based Birth® Podcast. My name is Rebecca Dekker and I'm a nurse with my PhD and the founder of Evidence Based Birth®. Join me each week as we work together to get evidence based information into the hands of families and professionals around the world. As a reminder, this information is not medical advice. See ebbirth.com/disclaimer, for more details.
Hi, everyone. Today I'm so excited to welcome Kimberly Seals Allers to the Evidence Based Birth® Podcast. Kimberley is an award winning journalist, five-time author, international speaker, strategist and advocate for maternal and infant health. A former senior editor at Essence, and a writer at Fortune Magazine. Kimberly is a leading voice on the socio-cultural complexities of motherhood. Kimberly is also the founder of Irth®, a new app to address bias in maternity and infant care. Welcome Kimberly to the Evidence Based Birth® Podcast.
Kimberly Seals Allers:
Thank you so much for having me.
Rebecca Dekker:
We are thrilled that you were willing to come on the podcast. I've been wanting to interview you for quite some time now. And I was wondering if you could tell us a little bit about your journey to becoming an advocate for maternal and infant health from being a journalist.
Kimberly Seals Allers:
Yeah, I mean, I feel like my story is like a lot of women and a lot of people who become mothers. I was, as you mentioned, having a great career in journalism, working at some great places, doing work that I loved, that I had wanted to do since I was probably eight years old. I wanted to be a journalist. But like most women, I became a mother and everything really shifted for me. I think during my first pregnancy, I began to research and began to learn more about the circumstances around things surrounding pregnancy at childbirth for all women in this country and also particularly Black women. I had no idea that Black women were twice as likely to have a low birth weight babies, three times more likely to have a preterm birth. You know, all of those statistics we know about Black maternal mortality.
I had no clue. I was blessed to not be poor and I was blessed to have been educated and so I was even more frightened and that these things were not protective factors, right? We know that with white women, birth outcomes improve with income and education, but that is not the case for Black women. And so just being on my own pregnancy journey and probably being that journalist who over research, everything, I just became deeply embedded in this issue. Also, I found it unacceptable that at that time there weren't any real answers. You know, now we're having a very much needed and robust conversation about the impact of racism and bias on Black women's bodies and their journey in general. But my first book came out back in 2006.
This conversation was really at a very early stage and the things that I was learning, there were a few researchers, Dr. Fleda Mask Jackson, who was at Emory at the time. But it wasn't what we have today. And so I proposed a book that would look at pregnancy and childbirth from the perspective of women of color, not really as a medical book, but really looking at it through that socio-cultural lens. What is it that's going on? That context of their lived experience. And so my very first book, the "Mocha Manual to a Fabulous Pregnancy", which was published by HarperCollins back in 2006 was my entree into this world, really for me, just doing a journalist job of interviewing, gathering, synthesizing facts, analyzing. And that was really what started my journey. And so once I started, I just couldn't stop. And my interests spread also to breastfeeding as I was. And so it just really began to grow for me in many, many amazing ways.
Rebecca Dekker:
And we're so glad that you didn't stop. So you've been able to help so many people with your writings. How did that first birth experience go for you then as you did all that research to prepare for that birth?
Kimberly Seals Allers:
Yeah and that's so great. Turns out, even researching doesn't always help. And so what I found, and this is some of the underpinnings of why I created Irth® was that when I had my first child, I was actually finishing up grad school and was living in New York City and had asked many friends of colleagues, people I had worked with, people at school where I should deliver in New York City, having that lived in the city all of my life. And the people that I asked in retrospect were mostly my white girlfriends who were the ones who I knew were mothers at that time. So I listened to their recommendation. I also cross checked against those best of lists that get printed in many media journals. And I went to a place that was highly recommended by people that I know and I left traumatized.
It was very interesting for me because I had such high expectations to be so disappointed. I had a C-section that I couldn't explain, I probably still can't explain it. I specifically said I was breastfeeding. My baby was given an infant formula against my wishes. I literally remember crying just to have my baby with me and nobody would respect my wishes for my baby to be with me. It was just a series of events that I was just completely dumbfounded by and unprepared for mostly because of what I saw. And it got to the point that when I was sharing out with the same friends who had great experience at the same place, they said to me, "Were you at the same place?" It was such a stock experience at the end of the day. At that point in my life, I was not yet married.
And because I was in grad school, I was on student insurance. And so I was treated like an unwed Black woman with basic insurance. And it became clear to me in that moment that those were not the people I should've been asking, right? In many ways, they were my peers. We went to the same schools, we worked at some of the same places, but in terms of my life circumstances, they were not my peers. And so how much better it would have been for me to understand what that hospital experience was like for someone who was actually like me and circumstance.
And that's really one of the problems Irth® seeks to solve by allowing you to find and leave reviews based on your identity and many other demographic factors about you so that actually Black and Brown women have a tool, a better tool for decision-making and not to assume that people are being treated the same way, even at the same place, because unfortunately they're not and that was actually my experience as well.
Rebecca Dekker:
Tell us a little bit about the Irth® App for people who aren't familiar with it yet and how this new app addresses the problems in our US maternity care system.
Kimberly Seals Allers:
Yeah. Thank you so much for asking so Irth®, which is I-R-T-H. It's like the word birth, but we dropped the B for bias is a Yelp like review and rating platform for Black and Brown women and birthing people to find and leave reviews of their maternity and pediatric doctors and birthing hospitals. So it captures reviews, prenatal reviews, birthing reviews, postpartum, and then pediatric up to your baby's first birthday. And so what we're doing is one, on the front end, we want Irth® to be a decision-making tool, particularly for birthing people of color who should really check the Irth® reviews and see what people like them are saying about their experiences at this doctor or hospital. And then on the back end, we're turning these qualitative experiences into quantitative data so that we can actually push for change. What we have found unfortunately, is that when we have a maternal death and none of them are acceptable, many of them are preventable.
We have these headlines, we have this angst, we have a lot of outrage, but what we don't have is public accountability, right? We don't have tracking. We don't have any transparency in the system. And this is really a core industry issue that Irth® seeks to solve because right now hospitals have been allowed to do anti-biased, anti-racist, and cultural competency, whatever the buzz word is at the moment, trainings and that's it. They are not even tracking whether that training is impacting the patient experience. We have no way of knowing when that last happened and what others like us are saying. And so this is really what Irth® seeks to do as an institutional tool that we can one create public accountability and transparency around what's going on in these hospitals, that now we can have a tracking mechanism that can see how the things that hospitals are doing, if it is impacting the patient experience.
And now we'll be able to look for patterns, right? So when we have hospitals or doctors who are getting good reviews consistently, what are they doing? What's going on at that hospital that could actually be a best practice that could be replicated elsewhere? In the same way on the other side, like how do the leaders help the laggards, right? What are the learnings that are currently not being shared across hospitals, across our nation? So we really want one, it to be a great place for people to find and read reviews. We want to tell everybody to birth with Irth® and that you should check Irth® and let people know that you're using it in your decision-making. So we use our consumer power. And then on the backend, we push for change by looking for trends, data, and patterns, and thinking about what we can do to address these gaps.
Rebecca Dekker:
And with that data, will you be able to reach out to hospitals or providers that have serious safety warning signs in terms of getting lots of negative reviews or problems related to racism or not listening to people when they're in labor during their prenatal care?
Kimberly Seals Allers:
Absolutely. That's one of the things the backend database will do. And it's important to know and I let people know that even though we say Irth® is Yelp like, it is not just a free form commenting space. When you go through the app or the survey online right now, you will be asked specifically what type of behavior. Like what happened that you feel is an experience of bias, right? And to your point, was it dismissiveness about your pain levels? Was it lack of eye contact? Was it a diagnostic test that didn't happen in a reasonable amount of time? Was it something without consent? And so we know to your point what all those yellow flags, right? What all those things that we are hearing that happens that often leads to death? And so we are tracking that as well as an indicator to say, you know what, we have a thousand people who left the review in the past six months and 80% of them are saying their pain levels are being dismissed.
25% of the Black women are saying that they've had something happen to their body, that they did not consent to. So we really are trying to dig through this lived experience and elevate that as a key indicator. And then the other thing that's really important, Rebecca, in is that we can't simply measure or fix this issue from the grave. This is ridiculous, right? I have a lot of respect and for maternal mortality review boards, et cetera, et cetera, but we need to get on the front of this issue and not wait for another Black woman to die before we start analyzing what happened. We need to be analyzing what's happening and all experiences to prevent that death from happening. And if we can create some sort of early warning system around some of these behaviors, which we know more likely lead to death, then we have a better shot at preventing mortality and limiting our severe maternal morbidity issue, which is also just as bad.
Rebecca Dekker:
So really it seems like one of the primary aims of this app is to address the maternal mortality crisis in our country.
Kimberly Seals Allers:
Absolutely. And infant mortality.
Rebecca Dekker:
Infant mortality too.
Kimberly Seals Allers:
Just to know for the Black community, those two are connected. That's why we are also tracking the pediatric care and also looking at those connections, because if we can capture this spectrum between pregnancy through the first year, what can we learn about the ways people are being treated, the ways people feel about how their children are being treated and also how might that be impacting their future use of the medical system, not just their motherhood journey, but their emotional health? I mean, there's so much connected to this pivotal time and we've been caught up counting numbers and not thinking about people's lived experience of the matter, and I think we need to add both. So I'm hoping that Irth® will be helpful to add some more context and connective tissue to some of the other data that we know is out there
Rebecca Dekker:
That's so important. And we all know that at least you and I know that the postpartum year is the year when most maternal deaths do occur. So you're also covering that first year.
Kimberly Seals Allers:
Absolutely. And we cover it for mama and baby, because we know that it is important. And to your point, many of these situations are happening after people are discharged from the hospital, after they go home. So we have to stay vigilant and stay on top of this whole period and not just isolate the hospital, but also include that pivotal time before and after.
Rebecca Dekker:
And I've looked through your survey before when you first started collecting data and it's extremely thorough, it's not like, just write a comment about your experience. It's almost like being part of a research study. You get that feel when you're answering the questions. So you're really collecting really great set of data for each person who submits the data. And so how does the app work? Like when you log in, how do you see what people's reviews are? Can you just explain to our listeners what the experience is like when they go to try it out?
Kimberly Seals Allers:
Absolutely. So when you come into the Irth® App, you will have to create an account. We have to require that because of safety issues. We have already been the target of many racist attacks. And so we are doing our best and working with some really great people who have ensured that our app is safe. So you set up an account, and then you land at a place where you can either do two things. You can either write a review and leave a review, or you can search for reviews. So if you're going to leave a review, you will be asked some questions about you, some demographic information, and then you can go through the process. After that, it'll say, "What type of review do you want to leave?" Do you want to leave a prenatal, a birthing, a postpartum, a pediatric? Also, adding that not only do we take reviews from the biological birth parent, we also accept reviews for the fathers and partners.
If a dad wanted to write a review about how he was treated or his perception of how the mom was treated, that is welcome. Same for any partner of the biological birth parent. Also, doulas can leave reviews. We do have an anonymous track for doulas, nurses, and nurse midwives, because we know that doulas see a wide range of births at a hospital, and that their reviews really matter. In fact, in our later versions later this year, that doula review will weigh heavier on our algorithm in our rating system. So that's really important.
Rebecca Dekker:
That's so wonderful. I love hearing like doulas will have this power to help rank and rate hospitals and providers.
Kimberly Seals Allers:
Absolutely. And also in addition to that, when you're in the search area, if you search for a hospital by zip code, which you can do, any hospital that has doula reviews will display a certain icon. So we have it on both ends where we can let people know that a doula has reviewed this hospital. And in that you'll see how many births that doula has indicated they've attended at that hospital and then their review. But this is really critically important to me as well, that we lift up dualism the work that they are doing and their professional status as an important indicator of care. So that is built into our… so I'm super excited about that.
Rebecca Dekker:
That's incredible.
Kimberly Seals Allers:
Yeah. And so going back to your question, sorry for the tangent, you just get asked questions and if you're taking a birthing review, which is our longest and most detailed review, because we do ask you about the doctors, the nurses, and the lactation consultants, right? We feel that these are three critical touch points.
Rebecca Dekker:
And are the midwives then included as providers if you're reviewing a midwife?
Kimberly Seals Allers:
We only review hospitals. So you're only reviewing a nurse midwife, but yes.
Rebecca Dekker:
Oh, okay. So basically you're submitting your review under the hospital name, but then you can also name who the doctor was or the nurse midwife at that hospital?
Kimberly Seals Allers:
That is correct. And was a question that will say, "Was your birth attended to, by a doctor or midwife?" And so we wanted to add that because hopefully we have more hospitals using nurse midwives, and we anticipate that what we're learning about their reviews and their care will be very different from what we hear from doctors and hopefully that could be helpful and instructive. So you are asked a number of questions, rating the nurses care, rating how you feel people listen to your questions and respected your cultural preferences and identifying any type of those negative behaviors that I mentioned such as the dismissiveness or lack of consent. We ask some really specific questions around lactation consulting, as everybody knows, breastfeeding is a core passion of mine.
So I don't do anything without including breastfeeding. And some of the things that we know are disproportionately happening to women of color around formula supplementation in the hospital, not being educated about certain things around lactation. So we asked a few questions about that. And then too really ask you the most important question, would you recommend this hospital to your best friend who looks like you? And we feel that these are the things that we need to get to, to really understand how people feel about their experience.
Rebecca Dekker:
So that's what it's like if you are submitting a review, how do you look up reviews on the site? And anybody can submit a review. Anybody who's had a baby, are there any restrictions on who's allowed to leave reviews. Just US only right now?
Kimberly Seals Allers:
So yes, we are US only right now and we are accepting reviews. Obviously, we want you to come to Irth® when you were pregnant and start sharing from your earliest prenatal experiences and keep coming back to share your experiences. A lot of time we get to march our resource community within the app will be active. So you can be directed to some other resources, whether that's finding a doula or thinking about do you have other options in your care provider, if you are consistently feeling like your treatment was poor? So that will be an option. When you go to search, you can search by the specific hospital name, or you can put in a zip code that would pull up whether you are searching for a doctor or a hospital. And it would pull up all in that area. Obviously, the OB/GYNs and relevant to birthing doctors, et cetera.
And then you could see if there are reviews for them. When Irth® becomes more robust, we do have a number limit that we need to reach to do this. And I can't remember what it is, but basically once we are robust enough, you will then be able to filter those reviews. So I can say, I only want to see reviews from Black women or people who identify as Black. I want to see reviews from people who are Black and are in this income bracket and identify as non-conforming gender, et cetera. So we have filters that will be applied as we grow. And that is really important because ultimately we want people to find reviews from people who are most like them. And this is why I always say that Irth® centers Black and Brown women, but it really is for all marginalized groups.
I feel like this will be a powerful tool for the LGBTQI community and that ways that we've already built those filters in and their experiences into it, because anyone who is outside of the mainstream identity really needs to think through how they are being treated, how people like them are being treated because the system is harming so many people from marginalized groups.
Rebecca Dekker:
But anybody from the US then can submit a review with the hope of having more people of color submit reviews so that eventually you can have that filtering option?
Kimberly Seals Allers:
Correct. And we will be expanding to the UK later this year, but right now we are US and we prefer to have reviews within the last three years.
Rebecca Dekker:
Okay. So you're looking for reviews within the last three years. So anybody who's listened in the last three years, who's had a prenatal birth postpartum or infancy experience with their baby can submit a review right now?
Kimberly Seals Allers:
Absolutely. That would be awesome.
Rebecca Dekker:
And how do people get to the app to leave a review?
Kimberly Seals Allers:
Yeah. So you can find the app in any place you get apps, the Google Play app store, the Apple App Store, we built two native apps. So we are excited about building two unique experiences depending on what type of mobile device you have. So yeah, go to your app store and look for Irth®, I-R-T-H.
Rebecca Dekker:
And then we also want to encourage doulas out there to start submitting reviews to app. Any doula can submit or review, correct?
Kimberly Seals Allers:
Correct. That we need more doulas. We really want that doula icon to appear often and frequently, because it just will mean so much to the birthing people who are using it, looking for resources. And the thing that's so important is there are great, great efforts. And so many of them around people using doulas. But you can also just have a doula perspective, right? And so for those who will have a doula, we want to encourage people to seek out how that can happen. For those who may not be able to, but could go to Irth® and see what doulas are saying, that could still be a valuable information around your decision-making. And also to let those providers know like, "Hey, I was in the Irth® app and I saw four doulas who said, X, Y, and Z, about what they've seen here. Can you please explain this to me?"
Kimberly Seals Allers:
This is all about us having new tools around how we speak up for ourselves, how we create transparency and let them know. I know what other people have been saying about their experiences here and I expect something different and that we can use this by leveraging our consumer power to actually push for change.
Rebecca Dekker:
I love it. It's all about power and transparency and advocacy. And on the other hand, I'm thinking about how in the past, when I've pointed out different review platforms to my local community, for example, Cristen Pascucci at Birth Monopoly has a map where you can submit cases where you've witnessed obstetric violence or experienced that yourself. And I looked up the map at where I live in Lexington, Kentucky. I zoom in and I take a screenshot and I shared the link of some of these horrific examples of abuse that were happening in my hometown. And I shared it to our local page and it was immediately attacked by all these labor and delivery nurses who said, "I don't believe that, or that's fake."
So it's almost like we have this power to make these things transparent, but there's always going to be this pushback from hospitals who instead of looking at that and saying, "Wow, this is horrible. How can we do better?" They instead get very defensive and say, "We would never do that or that would never happen here. I've never seen that before." So how do you anticipate as a company or an organization dealing with hospitals and staff who get defensive or angry about what's posted on Irth®?
Kimberly Seals Allers:
Yeah. This is a great issue. And trust me, hospitals are already unhappy about Irth®. We have seen some hospitals in the cities where we've been working, literally try to stop our work. So I am aware. Two things that I tried to do, one of the things that will help and the specific incident that you mentioned is that that's why we need scale. When we present them with one story or two stories, they are incredibly dismissive. They can explain things away, but if we have 500 reviews over the past three years, I really want to see what they say then. And this is the issue that Irth® seeks to solve with scale is by crowdsourcing. One, they may be able to dismiss two, maybe three, maybe four, but when you have 150 or 200 people from this area, can they really discount that? I'm going to say no, and I'm going to hold them to it.
On the backend, we have mechanisms for disseminating what we're learning about hospitals. You know, I am a journalist by trade and I remind people of that. And so Irth® rankings and the ways that we spread the word about places, where we're seeing growth patterns will be part of how we push for change. And on the other side of that, when I do speak to hospitals and we through our grant funding have been working to have a few coming to us with a pilot project so we could better understand how what we're learning can be instructive, because I do want Irth® to be a tool. I don't want them to see it as a threat although I do feel that hospitals have been centered far too long in this process. And I center the community and their lived experience. But I often say to them, "Listen, you can't change what you can't see."
And so let Irth® be that tool that gives you the details, that explains these other things. And what you find is that when you have the language of obstetric violence, people do get defensive. But if we say, "Well, actually all these people said, lack of eye contact." Well, maybe you could work on that, right? Like there's a spectrum to the things and we're hoping to be able to show the spectrum, start at the least thing that could cause defense and then work our way through. But ultimately, as many tactics that we try to develop to work with hospitals, we have a few who are interested. Those who are talking about this as an issue, we expect them to walk that talk and have community center tools that address it.
And so that's part of the outreach that we're doing with hospitals, really trying to help them and work with them as partners so that they can be a tool for change within their institutions. But ultimately, Irth® serves the communities who are being most harmed by maternal infant mortality. And that's something that's just so.
Rebecca Dekker:
Yeah, that's the center of who you're working for. You're not working for the hospitals, you're working for the communities.
Kimberly Seals Allers:
That's right. And I think one thing that I've learned Rebecca, is just hospitals care about two things, their profits and their reputation. And not to be my New York cynical self, do I think they will work with us because they are good natured and it's their mission? No. Do I think they'll work with us because they are actually more afraid of reputational damage? Yes. And if that's what brings you in, that's fine. So we have to leverage all of the forces that we know are at play and not assume that businesses and corporations are really acting out of good nature and good business. Unfortunately, they are here for profits. And if we don't start using our consumer power, thinking more about this from a business perspective about what hospitals care about, then we won't be able to really crack through, I believe.
Rebecca Dekker:
That's brilliant. I'm curious what of your challenge has been in launching Irth®? I know you mentioned that some organizations were even trying to stop the work that you're doing, but what other challenges have you overcome?
Kimberly Seals Allers:
Yeah, it's been a lot. I mean, some of it has been surprising. Some has been expected. One of the things that has been deeply discouraging to be quite honest, so ways that Irth® has been attacked by racists. When we started getting media coverage, we were in fast company and on Yahoo News and it was really great, but you would see in the comments that people were leaving incredibly racist comments, incredibly anti-Black messages. And you just ignore. I don't really pay attention to the comments much. I write myself and I never read the comments because I know how upsetting it can be. But then it started coming to our social media platforms. And so now we can't even allow people to leave comments on our page without moderation.
Then as we pivoted into the pandemic, we were actually hosting Zoom events for people to join us to complete the survey. So we would host them. We called it surveying. We have a live DJ, you come, you listen to music. We're there to answer your question, to complete the survey. This was all pre-launch because we wanted to see the app with reviews in it before it launched in January. But at these events, we started getting Zoom bombed. I mean, racist people, pornography. I mean, it was just disgusting. Now people are there with their children and we were doing everything Zoom was saying to do. And I'm just like, "Wow, you don't have anything else to do." But to figure out our little itty-bitty Irth® event for Black moms and Brown moms, people have found a way.
And so this is, I think one of the challenges that's just been waking up to how bad it is. Like we constantly have these moments of recognizing how deep racism is rooted in how far people are willing to go to maintain white supremacy in this country. But you know, every now and then, I'm still caught off guard. Like really, really? I mean, this was happening multiple times. And so in fact, it even delayed our launch because I had to double back on our app security because creating a safe community is the most important thing that I need to do in building this platform. And if I can't do that for me, I have failed.
Rebecca Dekker:
So you had to build in protections against racist attacks on the app.
Kimberly Seals Allers:
Exactly.
Rebecca Dekker:
Wow.
Kimberly Seals Allers:
Yeah. Beyond what we had already planned. Like bringing in experts, asking for more money so we can afford what needed to be done. I mean, it was a process. So now I am learning all about these new things I knew nothing about in terms of the dark world of cyber security and how you can actually build an app in this time for Black and Brown people. And of all the technology, things that we have been thinking about, the fact that we would have to spend this much time, effort and money around making sure that it's not attacked was just incredibly surprising, but I guess not surprising. So that's been one of the challenges. Certainly, in this climate building something that is by Black and Brown people, for Black and Brown people has been a new way of working.
And I will say the second thing about that is that my team is also all femmes of color, which I'm incredibly proud of that Irth® is literally being built by its target audience from our backend engineer to our UX designer, to our Android developer, iOS developer. But managing that process as a leader, watching what was happening in our country, going through the pandemic, which was disproportionately impacting communities of color, both on the health status wise and the numbers and infection rates, but also the financial impact. Managing this team as we watched George Floyd murdered and the global racial uprisings, our anxiety around election day.
I mean, it really was a challenge for me personally and I won't say a challenge because it was a welcome challenge, but for me to lead a group of femmes of color through this year and to understand what that meant for me in terms of my compassion, they're going through what I'm going through, understanding their anxiety. Yes, building Irth® is critically important, but so was our emotional and mental wellbeing. And so that was an important lesson that I offered to everyone who works with, for, and over perhaps Black and Brown folks, just to think about how we show understanding to their lived experience, not just as employees or contractors, but as people. So that was something that was really important to me and certainly something I worked hard to do the best way that I could through the pandemic and the twin pandemics.
Rebecca Dekker:
Yeah, exactly. The twin pandemics of racism and COVID. What about the funding? Is this all funded by a nonprofit? How was this setup or is it a for-profit venture?
Kimberly Seals Allers:
No. Irth® is under my nonprofit, which is called Narrative Nation, Inc. So we are a tech nonprofit that really focuses on how do we democratize the story of health disparities. And that means we shift the narrative of health disparities in this country by shifting the narrator. And that's basically what Irth® does. Centers the communities being burdened. So Irth® is being funded by the California Healthcare Foundation, the Tower Health Foundation and the Grove Foundation currently. And I was intentional around building Irth® under my nonprofit first, because many times when people are building things, particularly digital platforms or even real life companies, they think of Black Brown folks as an afterthought. And there'll become other milestones whether that's you need to earn money and you got to pay back investors or you need to pay bills.
And it was really important to me to build Irth® without any of those constraints with only the community that I seek to serve at the forefront through this process. In fact, when I got the funding, we were funded to literally go on the ground in five cities in the US and literally build Irth® in community. And it was a important model that I wanted to demonstrate around how we could develop even digital products differently by working in community. For me, this was an extension of the work. Many people know that I did with the Kellogg Foundation around the ways that we build more breastfeeding supportive communities, and the work I did around first food deserts and really amplifying that.
But that was the plan. Pre-pandemic to literally be on the ground. We started in New Orleans in November, had a great time in New Orleans, working with churches, all the breastfeeding folks, all the doulas, all the birthing folks, standing out in a parking lot, standing outside of nail salons and hair shops and just capturing women where they are at birth and people where they are. That was incredibly successful. We got a lot of great feedback on what Irth® should be and what it shouldn't be. What would help, what wouldn't help. And then just before we were supposed to go to our second city, which was Sacramento, the pandemic hit. And so we had to pivot online, but this is why our online events were so important to maintaining that spirit of building in community until we had to figure out now how to keep the racists from destroying what we had built. So 2020, right?
Rebecca Dekker:
I know. What a year. I'm so glad we've moved on. I mean, not that everything's going to disappear magically overnight, but what didn't 2020 throw at us? I don't know.
Kimberly Seals Allers:
Exactly. It seems like we definitely don't want to say this year, can't get any worse, but we're certainly hopeful. I think we need to speak it into existence and make it so. So yeah, so that was definitely a big part of why we are nonprofit funded at least for now, and that's important to me.
Rebecca Dekker:
So what support do you and Irth® need right now? Can people donate? How can they support the work of the Irth®?
Kimberly Seals Allers:
Thank you so much for asking me. First thing we need people to do is go to irthapp.com or birthwithoutbias.com. And so we started with focusing on five cities, but now that it's open to everyone, we want other cities to be able to have that robust review because that's the way it works. So it only really works for geographic density. That allows us to start to look for patterns and trends. So we hope that everyone will begin to populate their city in the Irth® app and fill it up with reviews. Tell your friends, check out the website to find out about our incentive programs, the ways that we are celebrating Irth® mamas in the app and outside of the app.
So please do that. Yes, you can also go to irthapp.com to donate. We are consistently always trying to be able to offer incentives for those who share their experience. We did some amazing work around birthing during the pandemic, which I'm going to say with a lot of hope and aspiration that will be coming to an end very soon that we won't have to be doing this, but this has been outside of our funded work. So that's been supported by donations for us to dig into particularly what's been happening to Black and Brown folks for the past year or so during the pandemic.
So yeah, so much, but follow us on social media at the Irth® App on Instagram, please continue to spread the word so that we can actually make sure Irth® is an important tool. The other thing that's so important, Rebecca, because I often talk about Irth® as a tool for allyship. Because the white women say to me all the time, "Kimberly, if a physician is not treating a Black or Brown woman well, I don't want to go there either." And that is what everyone should be saying. My goal is that white women will use Irth® as a decision-making tool for their own decisions that they will let their providers know, speak up, that they saw in Irth® that perhaps they were getting good reviews or not.
So how do those who identify as allies and partners and co-conspirators in this work also leverage app and help us spread the word. So we want white women as well to look at Irth®, look at the reviews, talk about Irth® when they go to their providers and hospitals to let them know that they're looking too. Because ultimately, what Irth® can be is a tool for all women to use all collective consumer power in service of the Black and Brown folks who were being disproportionately harmed by the system, right? That's the beautiful ending and the beautiful vision that's possible that all women, that we all use our collective consumer power in service of those who are being harmed. And so that's the other ask that everyone else downloads it to use it for decision-making and amplification as well.
Rebecca Dekker:
And I love it because people are always saying like, "Well, what can I do or I feel helpless." Well, this is super easy. As soon as you get finished listening to this episode, go to your app store, download the app, submit a survey if you're doula, or if you've had a baby in the last three years and look at the reviews in your local area and take a screenshot, show it to your friends. Tell your friends to download the app. This is super simple and it doesn't cost you anything.
Kimberly Seals Allers:
Absolutely. That is so true. I mean, that could be a powerful force for us to begin to use our voice. And to let others know that the way that you are treating Black and Brown people matters. It matters and it needs to matter. I mean, so this is an easy thing that we're asking everyone to do.
Rebecca Dekker:
One quick question, before we go, because I know we have a lot of listeners here who are interested in home birth. Are there any plans for the Irth app to eventually review home birth providers or are you going to keep your emphasis on hospitals?
Kimberly Seals Allers:
So right now we are really focused on the places where Black and Brown women are being harmed. And we know that childbirth centers and home births actually have better outcomes for Black and Brown folks. So that's really more of a place we'd like to list as a resource to direct people for those who can consider an out of hospital birth. But not in terms of our review capacity, not this year. So we'll see how that goes, but Irth has targeted on the problem and I see childbirth centers and home births as part of the solution. And so we want to actually support those out of hospitals solutions until further notice.
Rebecca Dekker:
Okay. That sounds fair. Kimberly, thank you so much for coming on the podcast. And I would love to formerly invite you back next year in 2022, if you're open to give us an update on all the data that was submitted this year. Because I have a feeling that, although I know you collected a lot of data leading up to the launch that this year, hopefully you'll have like 10 times that amount of information. Next year, maybe you could come talk about like different hotspots in the country and what you're seeing happen through people submitting their experiences.
Kimberly Seals Allers:
Yes, I'm over here nodding. That would be awesome. We're super excited about our capacity and potential to generate data because that's how we can be instructive to the field. So I'm excited and I will say a resounding yes, to that invitation because I know that we will have a lot of rich details to share and I want to make sure that we're sharing it and getting it to the people who can actually or in a position to make change.
Rebecca Dekker:
Yeah. Thank you so much, Kimberly. And also to our listeners, I want to recommend that you check out one of Kimberly's books, which is one of my favorite maternity books out there, which is The Big Letdown: How Medicine, Big Business, and Feminism Undermine Breastfeeding.A super fascinating book. So if you're looking for something new to read this year, also check out Kimberly's book. Thank you again so much for coming on the podcast, Kimberly.
Kimberly Seals Allers:
Thank you for having me. This was great.
Rebecca Dekker:
Today's podcast was brought to you by the Evidence Based Birth® Professional Membership. The free articles and podcasts we provide to the public are supported by our professional membership program at Evidence Based Birth®. Our members are professionals in the childbirth field who are committed to being change agents in their community. Professional members at EBB get access to continuing education courses with up to 23 contact hours, live monthly training sessions, and exclusive library of printer, friendly PDFs to share with your clients and a supportive community for asking questions and sharing challenges, struggles, and success stories. We offer monthly and annual plans as well as scholarships for students and for people of color. To learn more, visit ebbirth.com/membership.
Listening to this podcast is an Australian College of Midwives CPD Recognised Activity.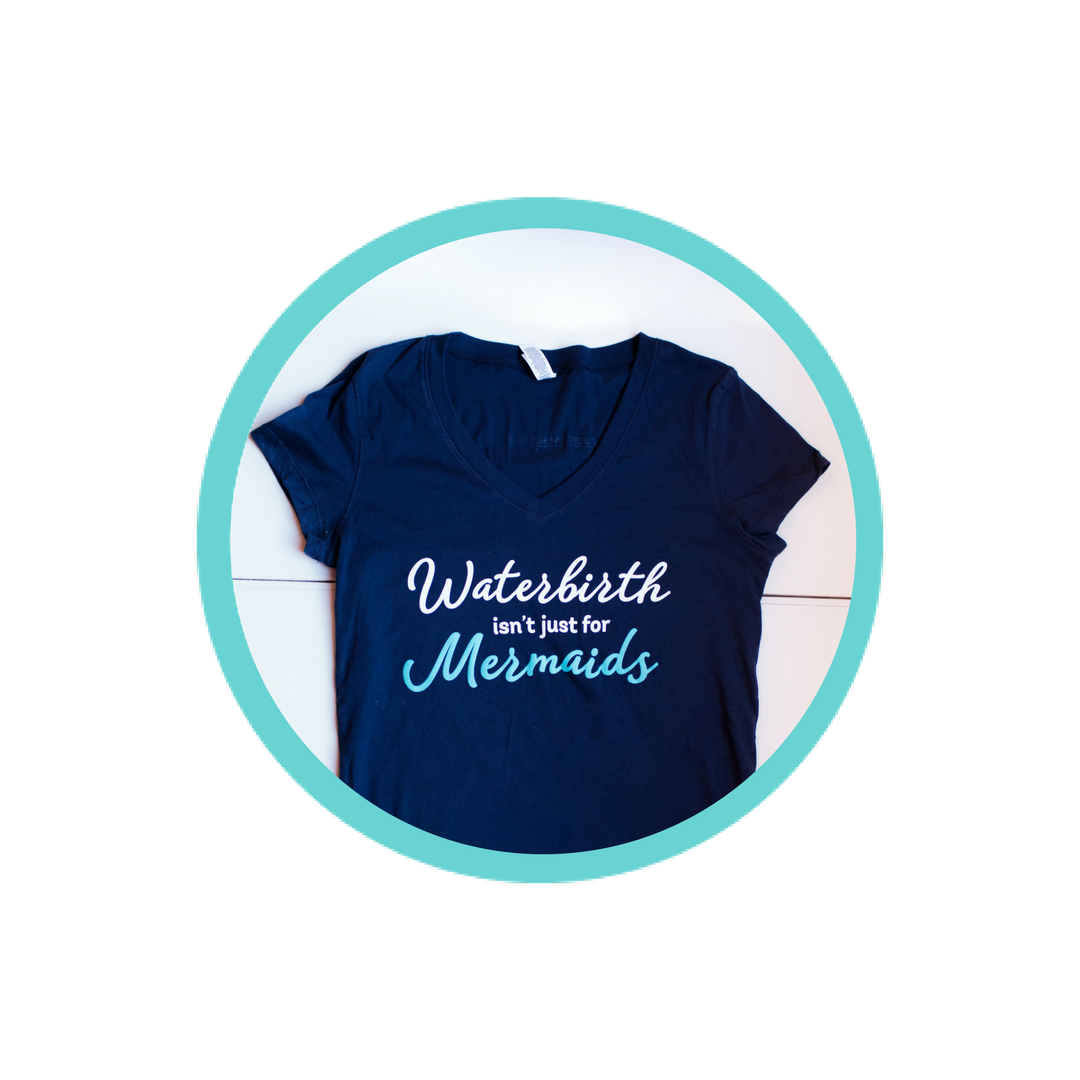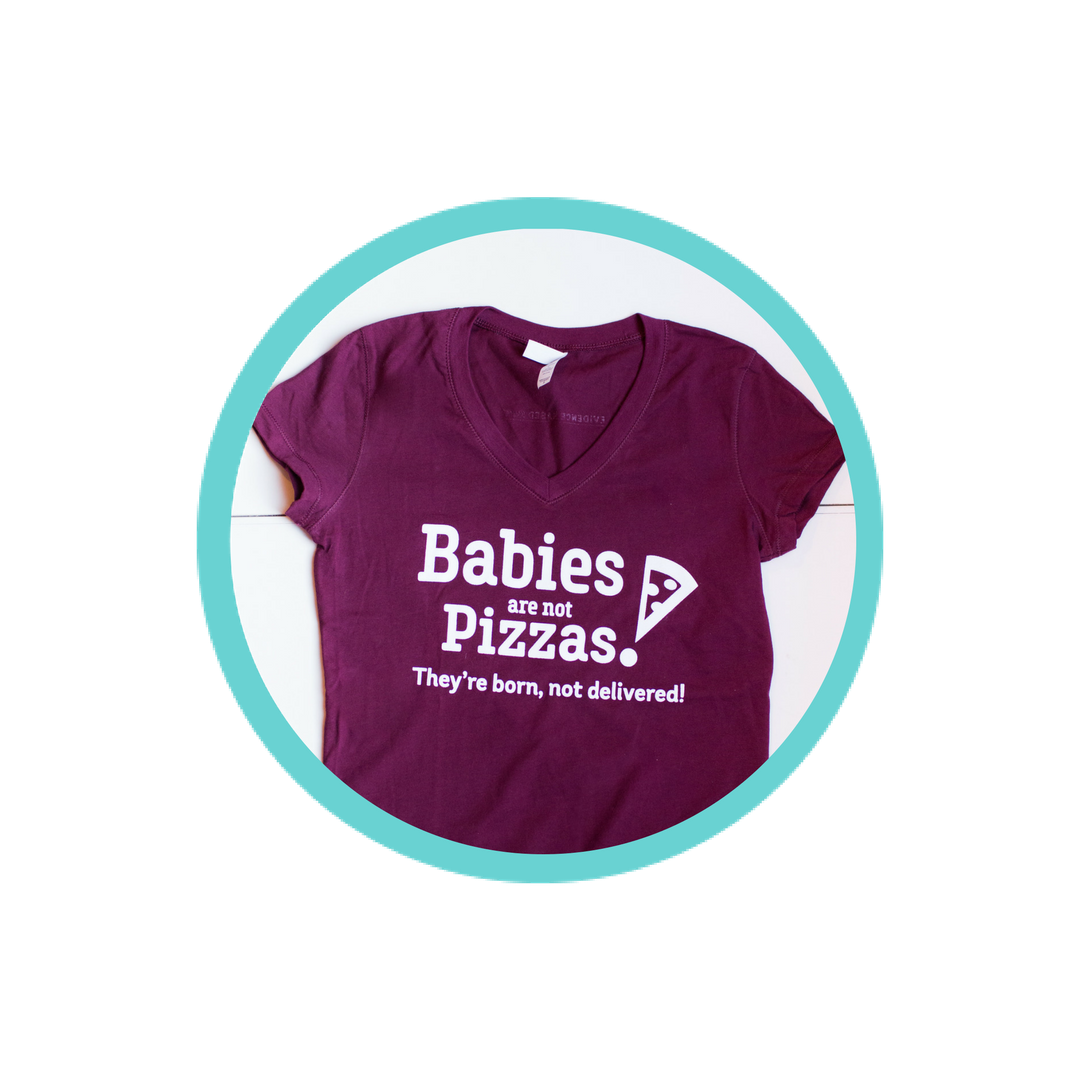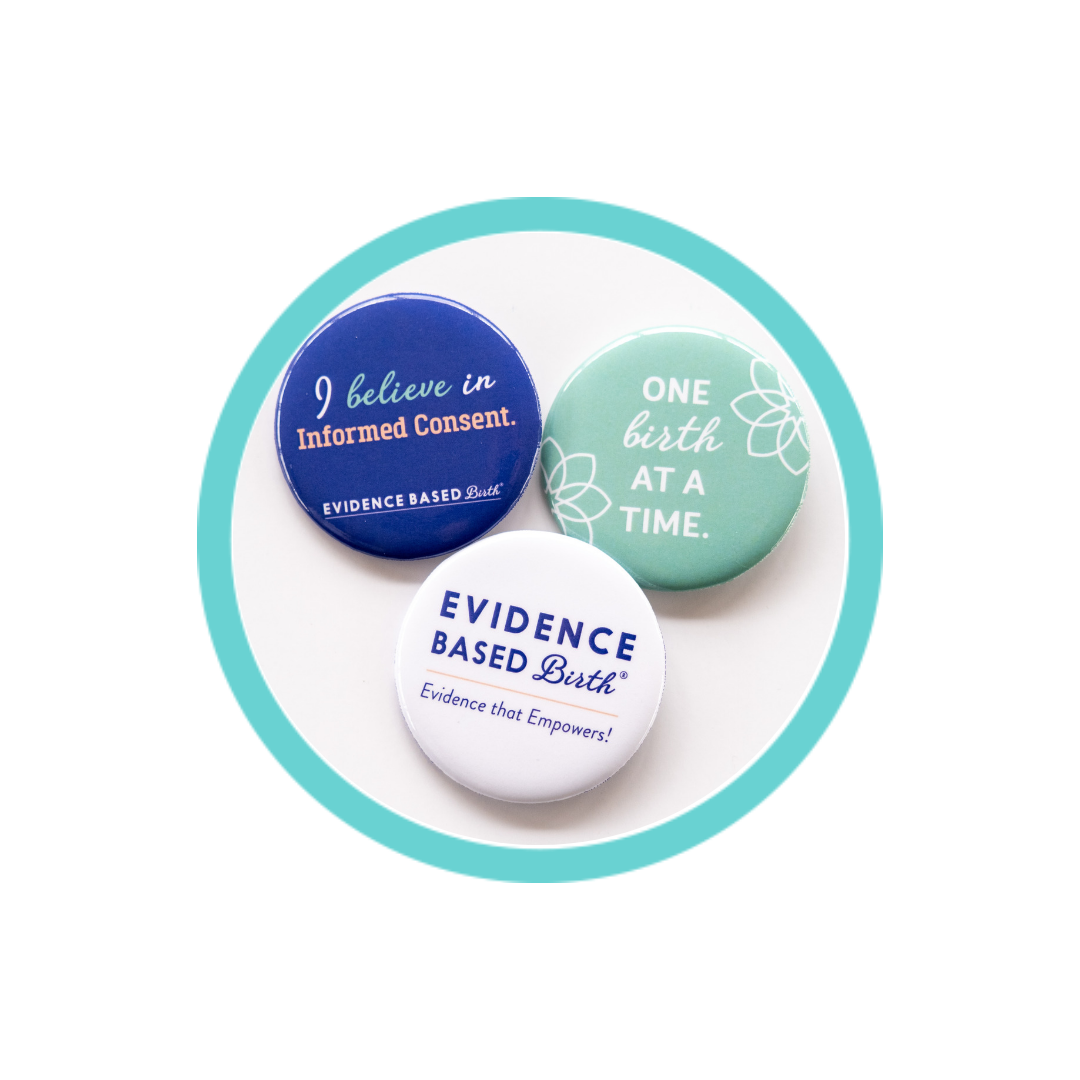 Stay empowered, read more :
November 11, 2013 by Rebecca Dekker, PhD, RN, APRN © Copyright Evidence Based Birth®. Please see disclaimer and terms of use. Approximately 3-4% of babies are in a breech position (bottom-down) at the end of pregnancy. Most women who have a baby in breech positioning...
While conducting some research for an upcoming article on "failure to progress," I found that I needed to read the original version of the 1954-1956 "Friedman curve" articles. The only way to read these articles was to request 3 volumes of obstetric journals from the...
What is the evidence for induction or C-section for a suspected big baby? My doctor said I need to be induced because I have a big baby, is that true?